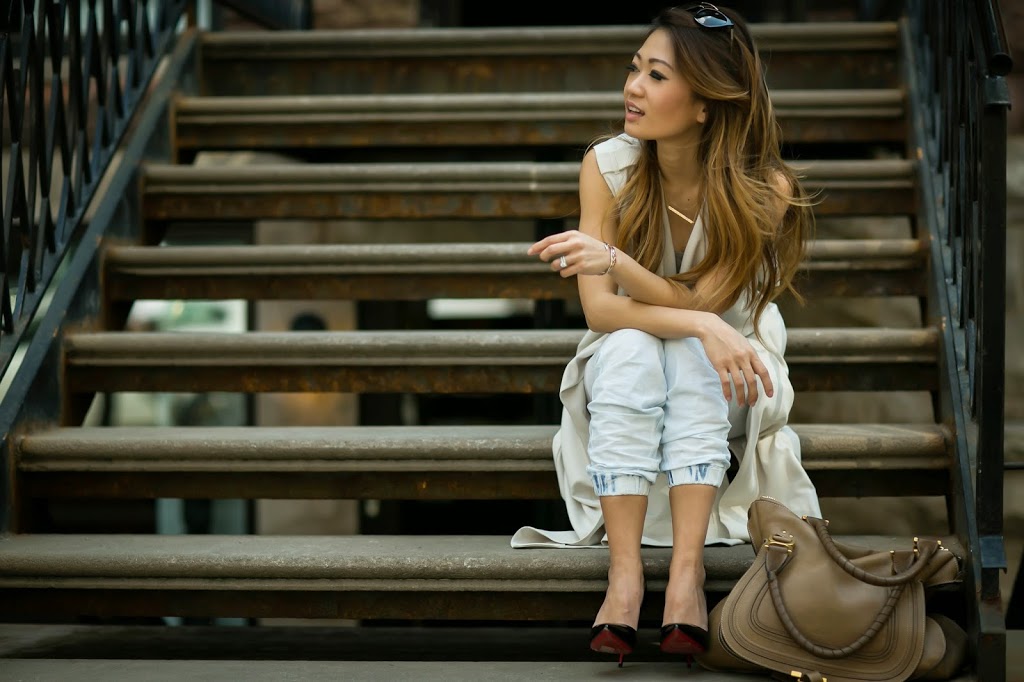 HELLO THERE!
Shai, aka, DOS is just a regular shoe-addicted gal living in Chicago and appreciating all things beautiful.  I started this blog to have a creative outlet in my daily life.  I wanted to share my memories as well as give you all a window to the things that I feel make my life sparkle.  I attribute all my joy to my family, my hubs, my pup, and my friends.  I feel grateful to have such amazing people in my life that support and love what I do.  Since I started the blog, I've been learning a lot about myself and what makes me truly happy.  It's been quite a discovery and I hope that my random musings and rants have brought some smiles to all my readers.
I originally thought I was going to just do fashion and post pictures of my shoes, but I am finding it more fun to post about anything I find interesting.  Which, let's be honest, is mostly fashion and shoes.  Ha!  But you will definitely see posts about places in Chicago that I love, posts about my dear friends, posts about my obsession with weddings, and just any experience I feel like sharing.  And I also try to write within my posts, so hopefully it is an interesting read for everyone.  I try not to take myself too seriously and just have fun with it.
I am inspired by all my fellow bloggers and have come to realize that so many out there have their own spark that they want to share.  There is so little time in life to spend it always wishing.  Try to do what you love, even if it has to be on the side as a hobby.  Be open and never sit on the sidelines.  And don't quit on anything.  Sometimes you can feel like you will never be as good as other people at something.  That's definitely how I felt starting this blog.  Looking at other fashion blogs, I definitely didn't feel like I would ever get to that level since I was mainly using my iPhone for photos and just knew the basics (I still feel like I have a long way to go).  But like with everything, it's all a journey.  You learn, you get better.  I started to notice that each amazing blogger started out not knowing much, using their phone for pictures just like I did.  So if you find yourself inspired to do something but then feel like you suck at it, don't give up!  The more you work at it, the better you get.  And DOS will be right there cheering you on!