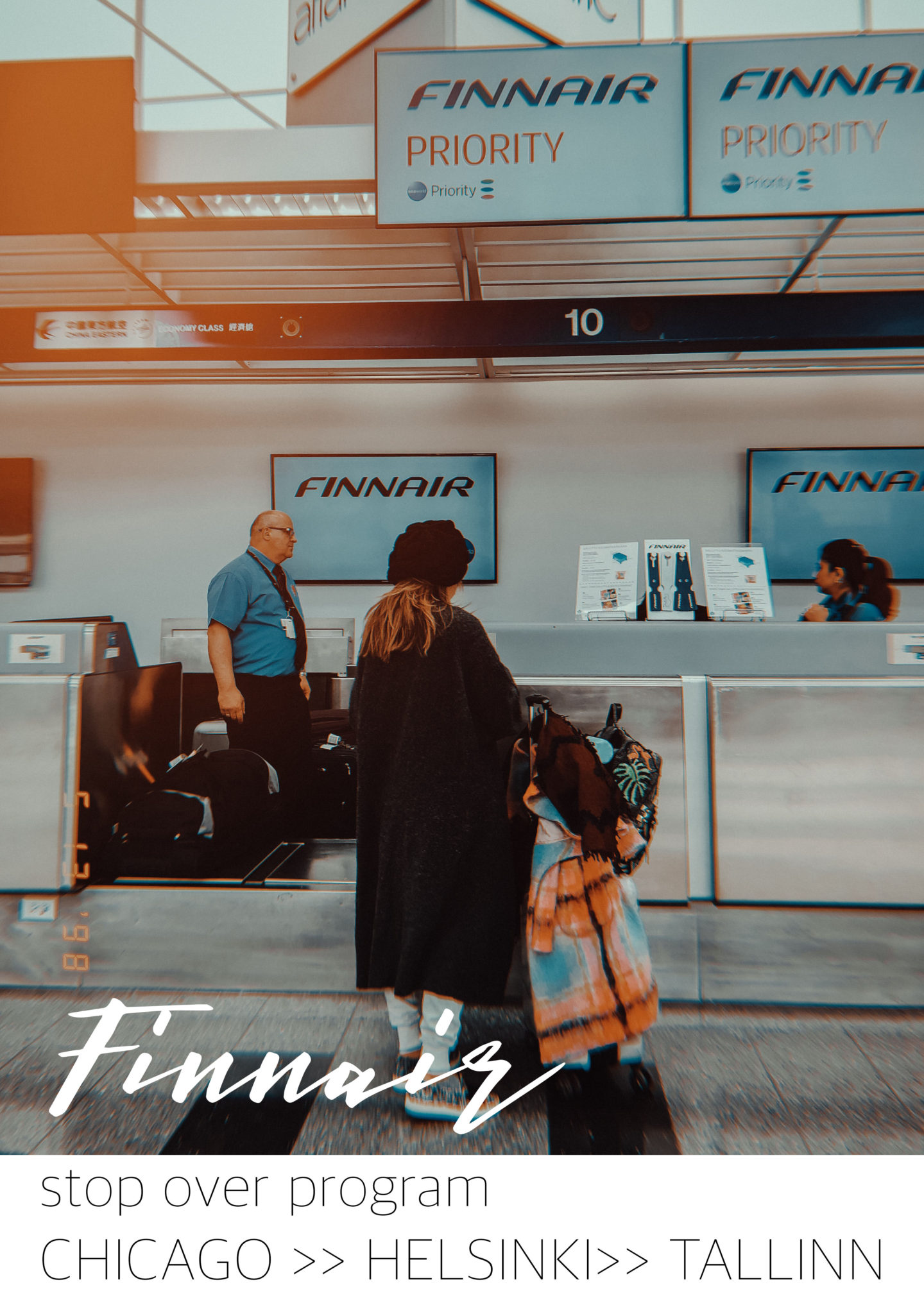 Back in May, I got to be a spoiled little B all thanks to FINNAIR and to top it off, they let me bring a friend (oh hayyyyy @AlinaTsvor).  This was both our first time ever flying international business class and now I don't know how I'm ever going to go back to economy.  When I boarded the plane, I immediately turned right.  I've turned right all my life entering a plane.  The attendants looked at my ticket and immediately said, "Miss, your seat is to the left."
To the left.
To the left.
Makes sense since my seat was 1A and I guess, yea, the front of the plane would be to the left.  Reminds me of that one Friends episode when Chandler and Monica tried to sneak into the first class lounge saying his seat was 1A.  Ha.  I turned left and it was like entering a whole new world.  Everything seemed brighter, everyone was smiling and moving in slow motion.  I soaked in every second.
From that point on, Alina and I giggled like little kids as we got to experience how the 1 percenters live.  Armed with non-stop Champagne and wine, we settled into our flight with our whole bodies laid out, ready for our Finnair adventure in what was a very comfortable and easy flight "up in the Finnair".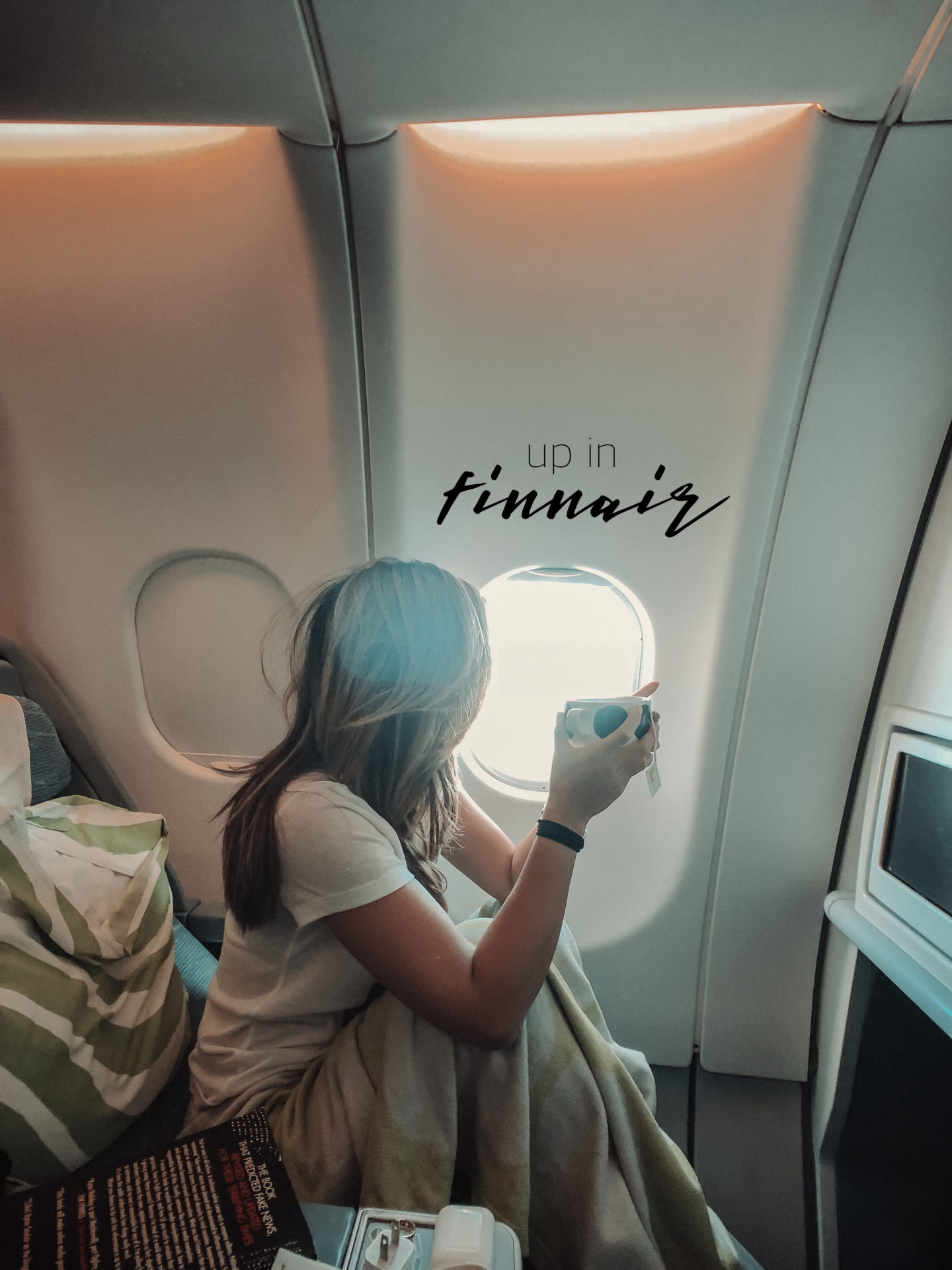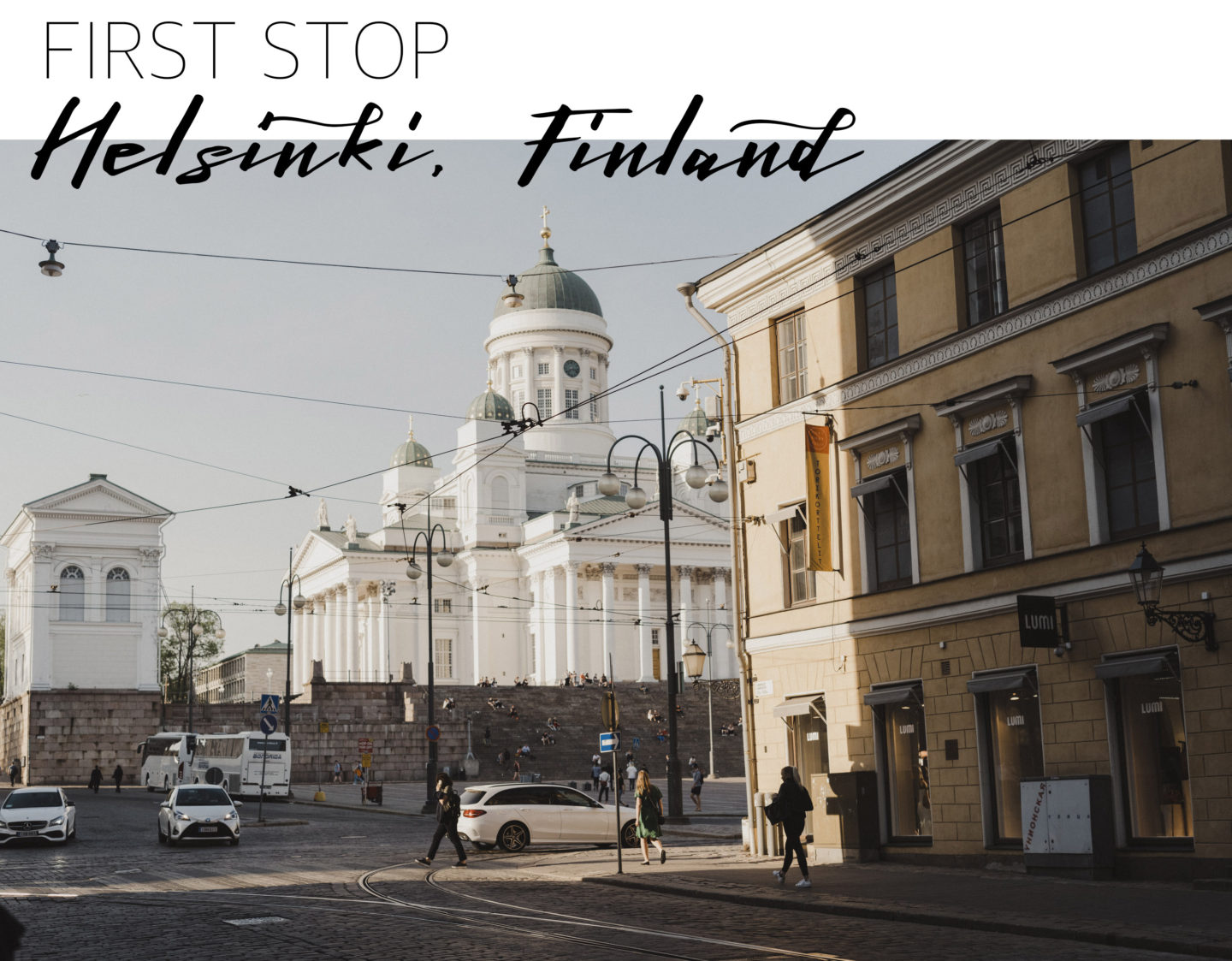 It was as if Finland knew a bunch of bloggers were coming because we had some unseasonably warm and beautiful weather the entire time we were there.  No really, it was weird, or so we kept being told.  I packed a bunch of sweaters and coats ready for some chilly vibes but it was all sunshine all the time.  Almost quite literally as the sun rose at 4am and set at 11pm.  It never dawned on me that parts of the world can experience something like this.  Extra long days in the summer and extra long nights in the winter.  That was trippy.  No wonder our dinners lasted 3-4 hours.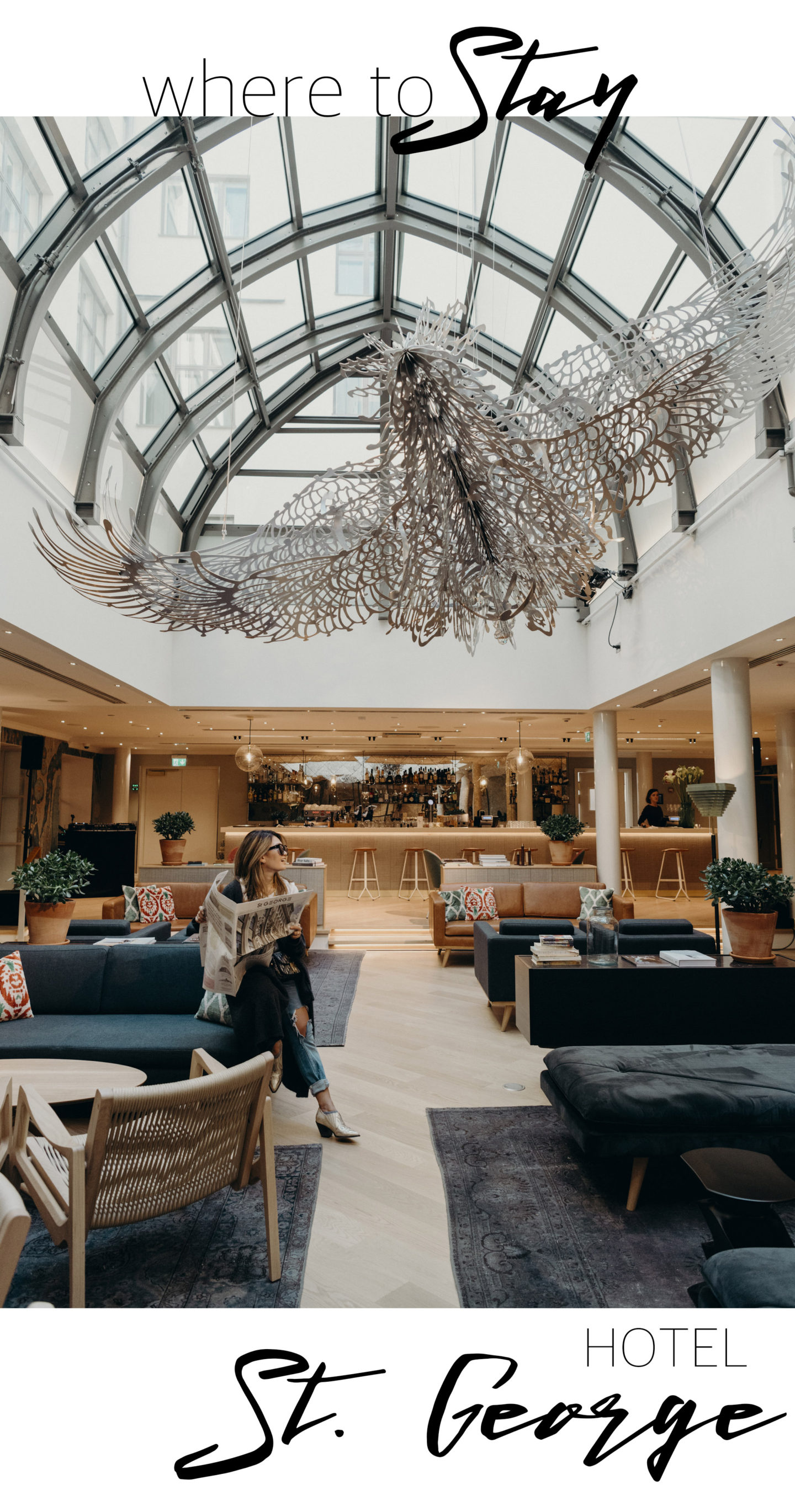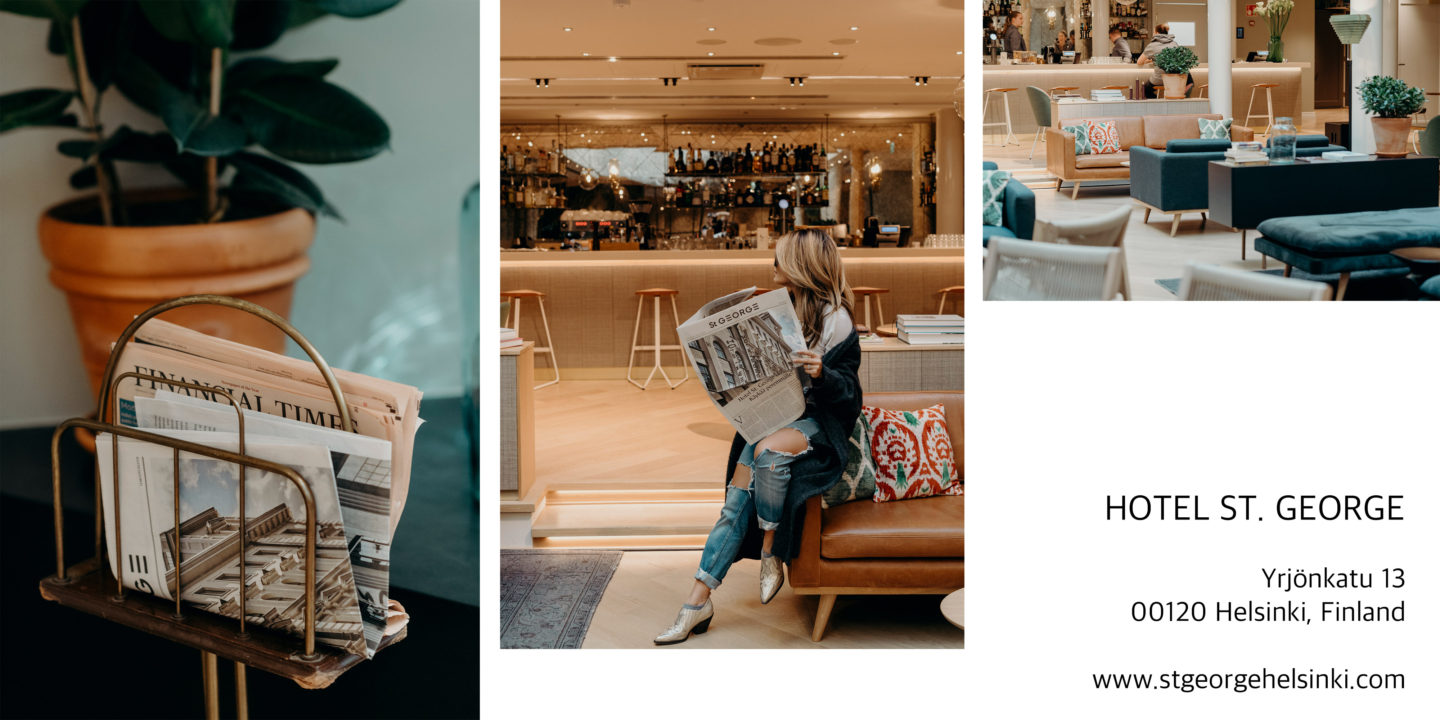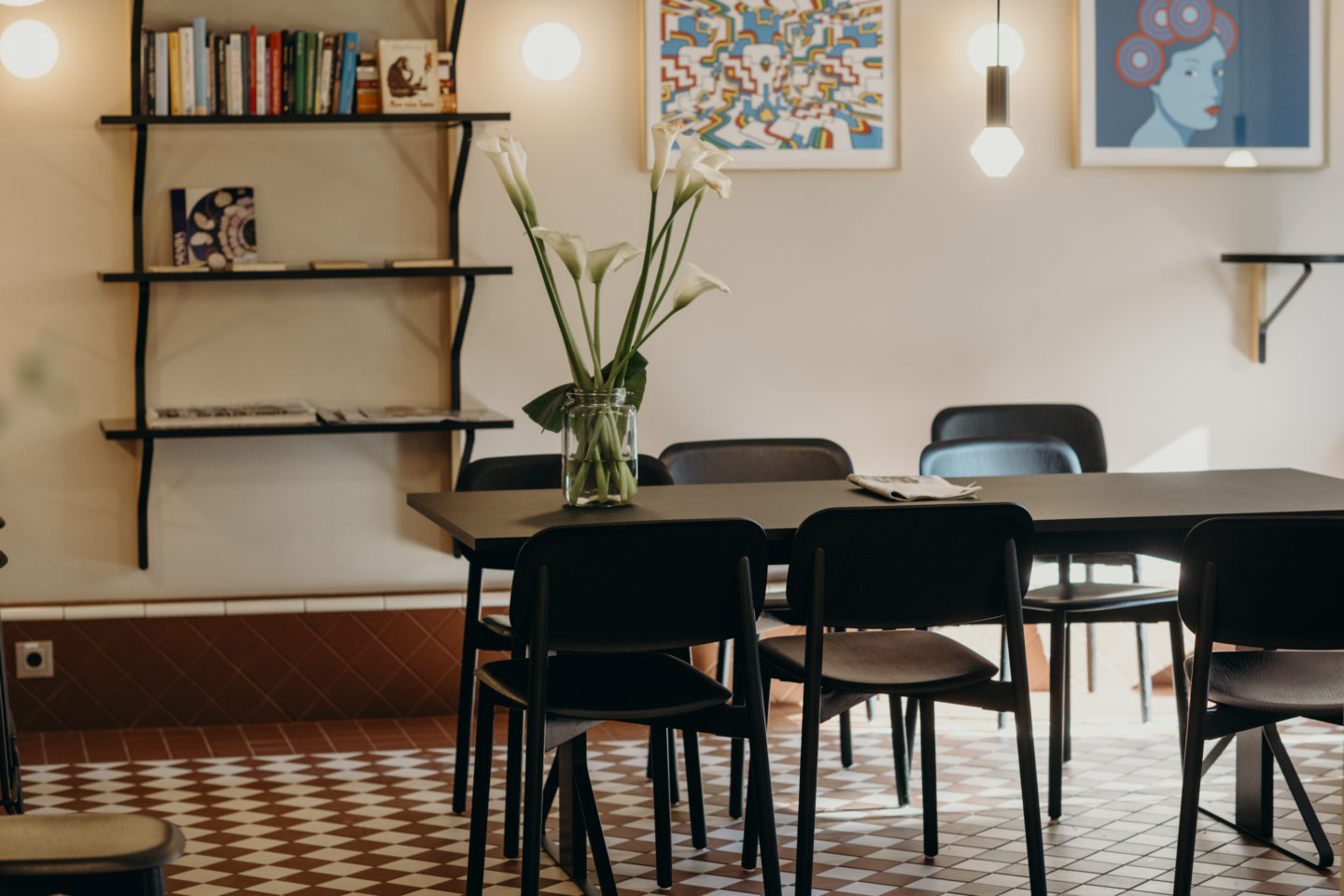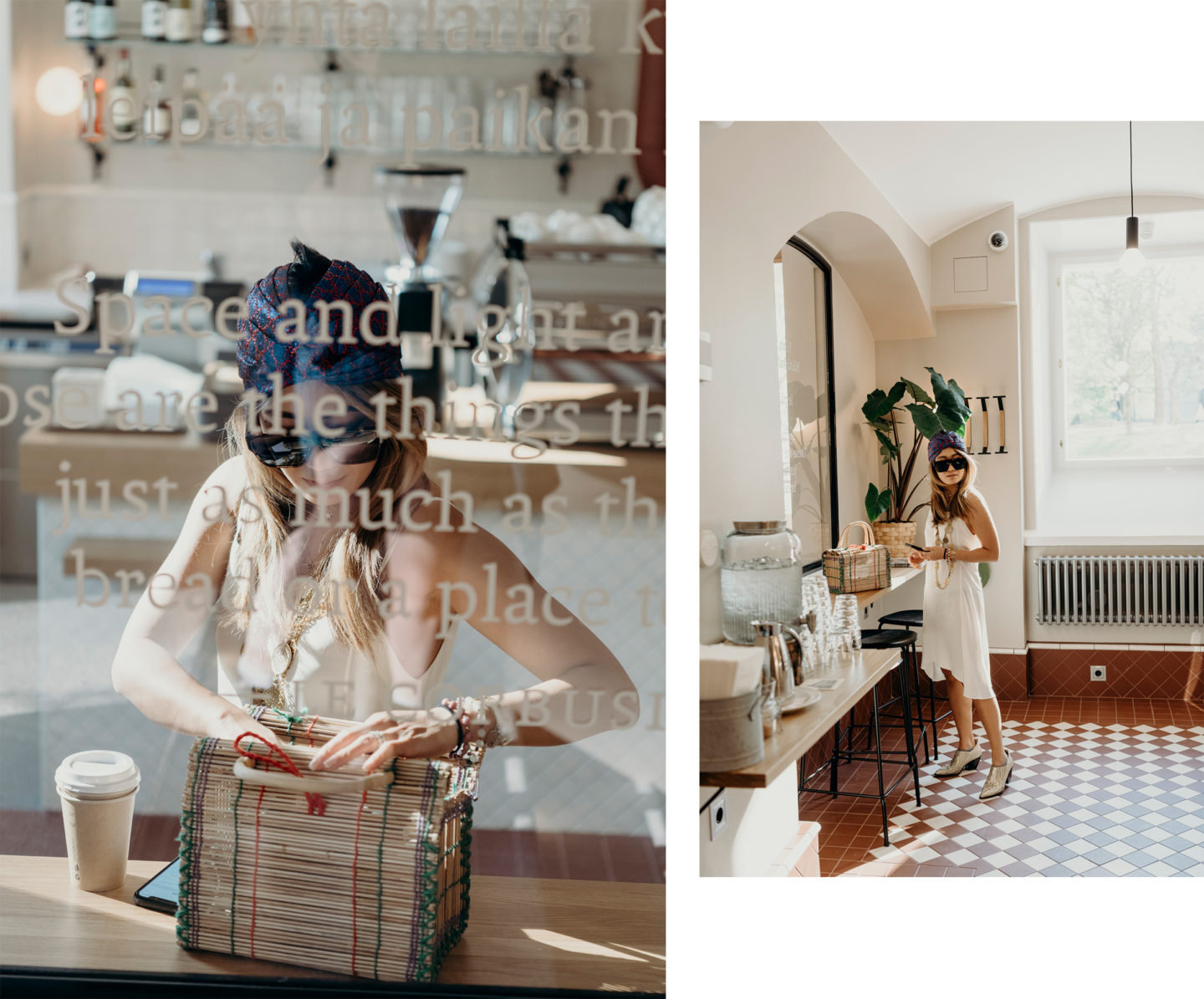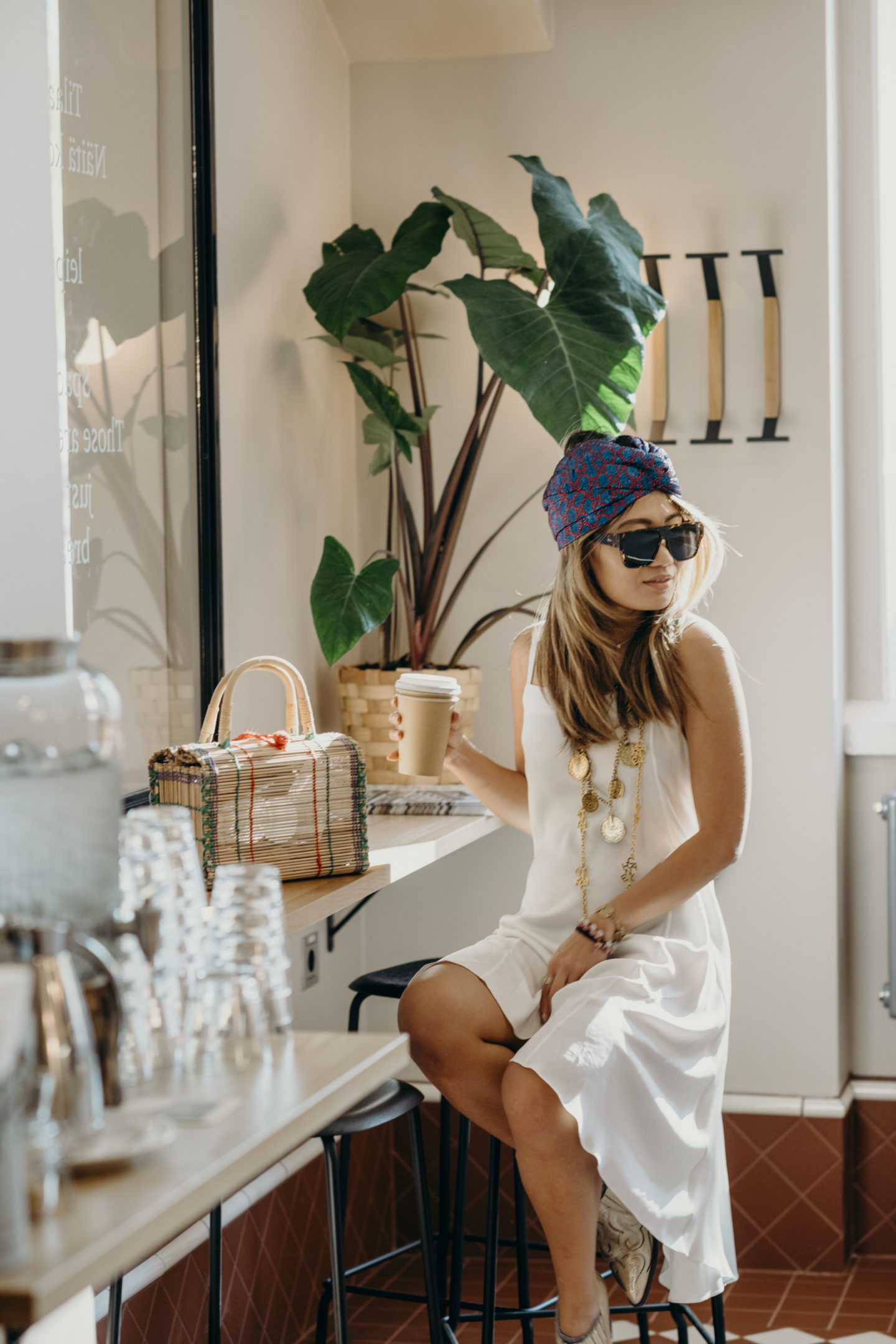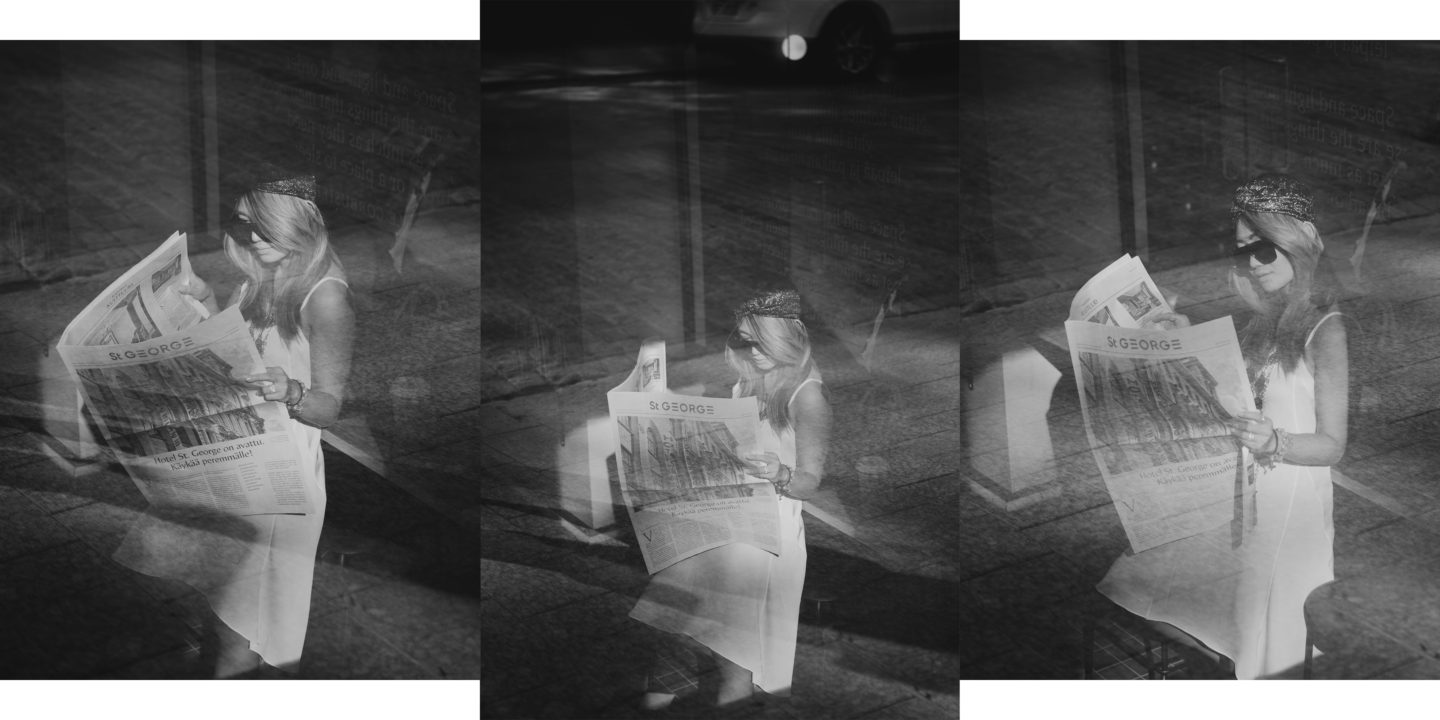 Hella reading this paper like I know what it says…
Wanna bet that all the bloggers on this trip have at least ONE photo where we are fake ass reading this same paper from the hotel?  Product placement at it's FINEST people!  It has the hotel name on the front page AND a photo of the hotel's facade.  Check and check.  Hotel St. George is brand spanking new and we were lucky enough to be some of its first guests.  This hotel is super cute and lots of very photo friendly nooks.  A luxury hotel that doesn't come of overly pretentious or intimidating as some luxury hotels can be.
And because I suck ass at describing hotels, come peep this fabulous post by travel babe LISA LINH because she was smart and didn't let her luggage explode all over the room before taking some good room interior photos.
BUT FIRST…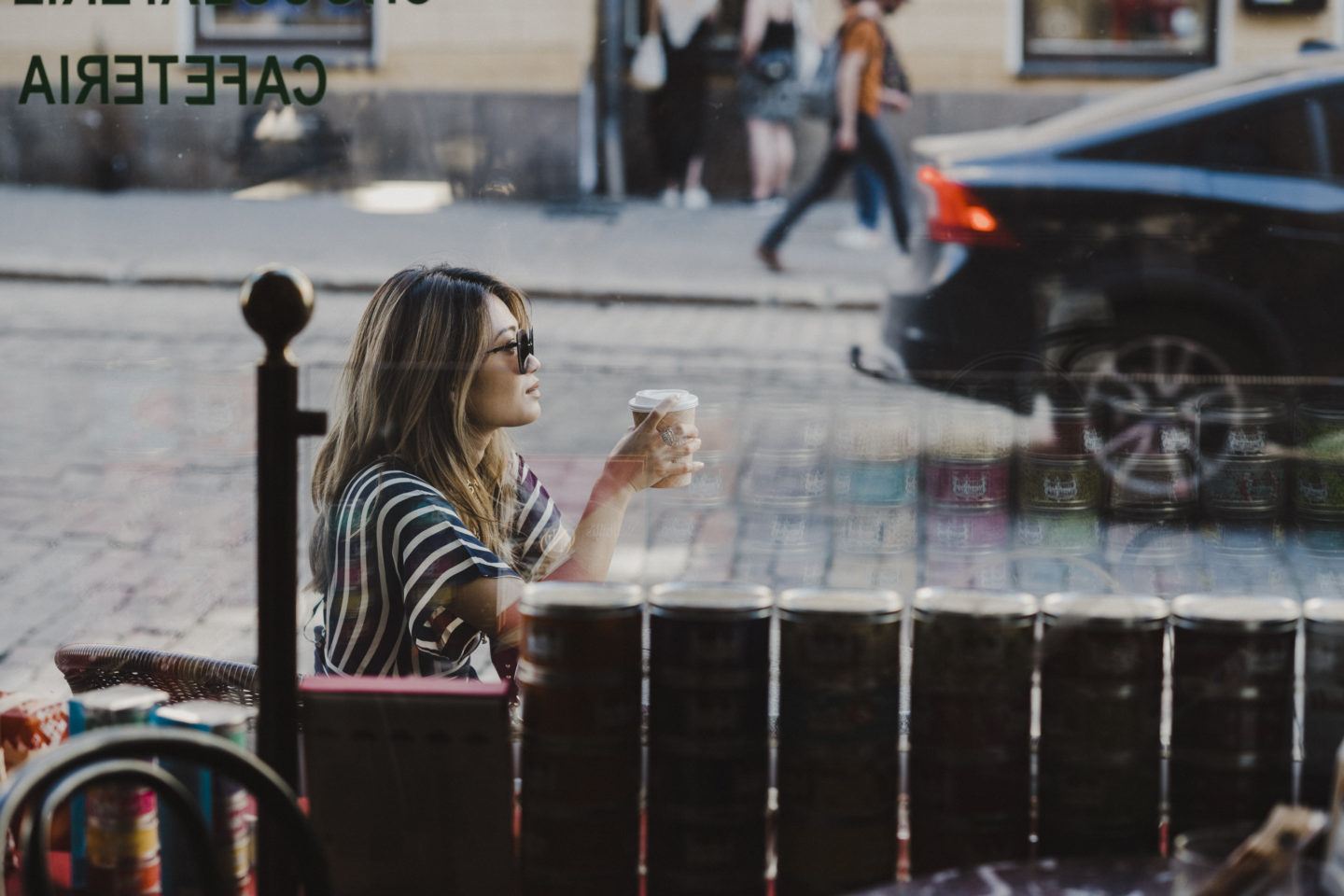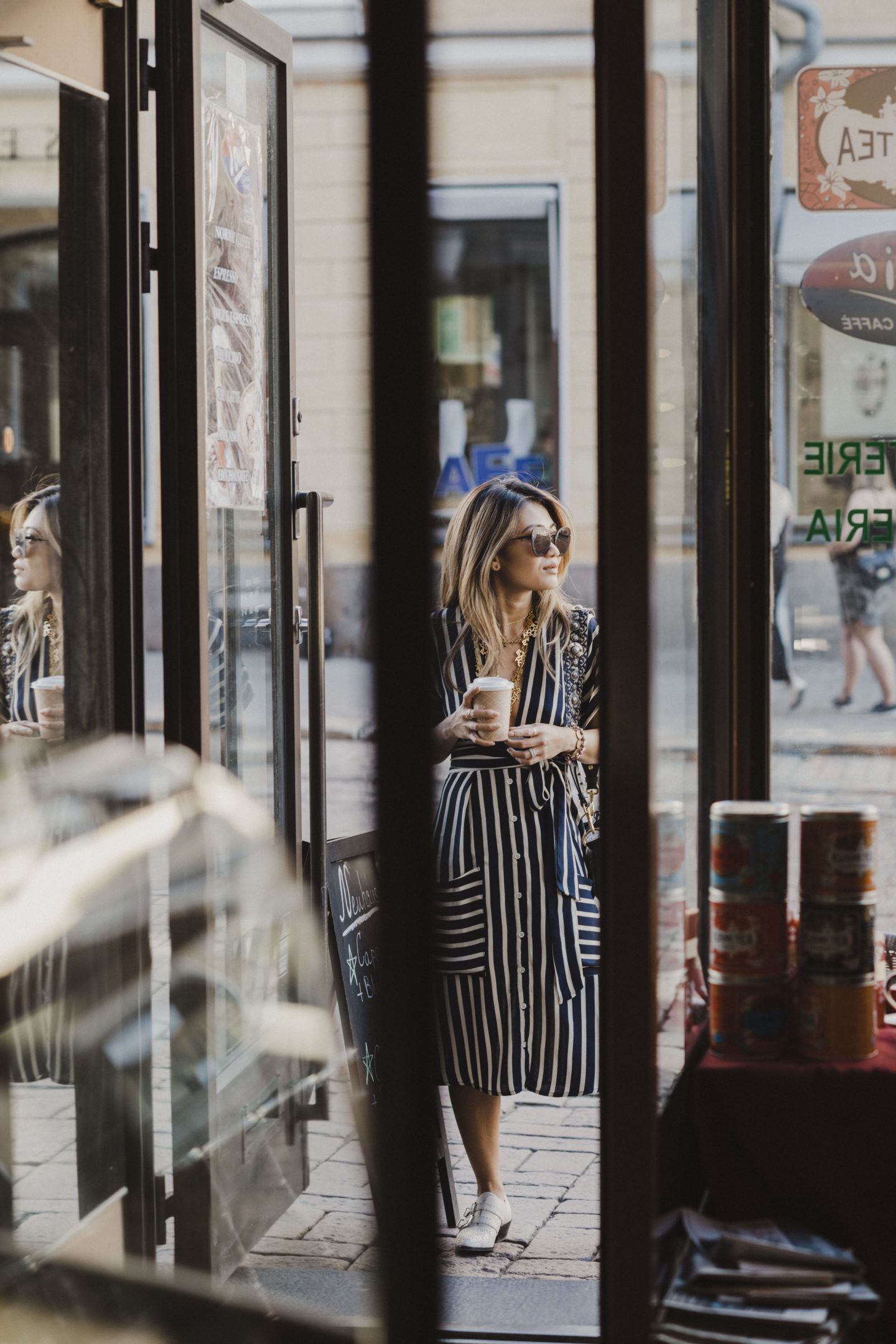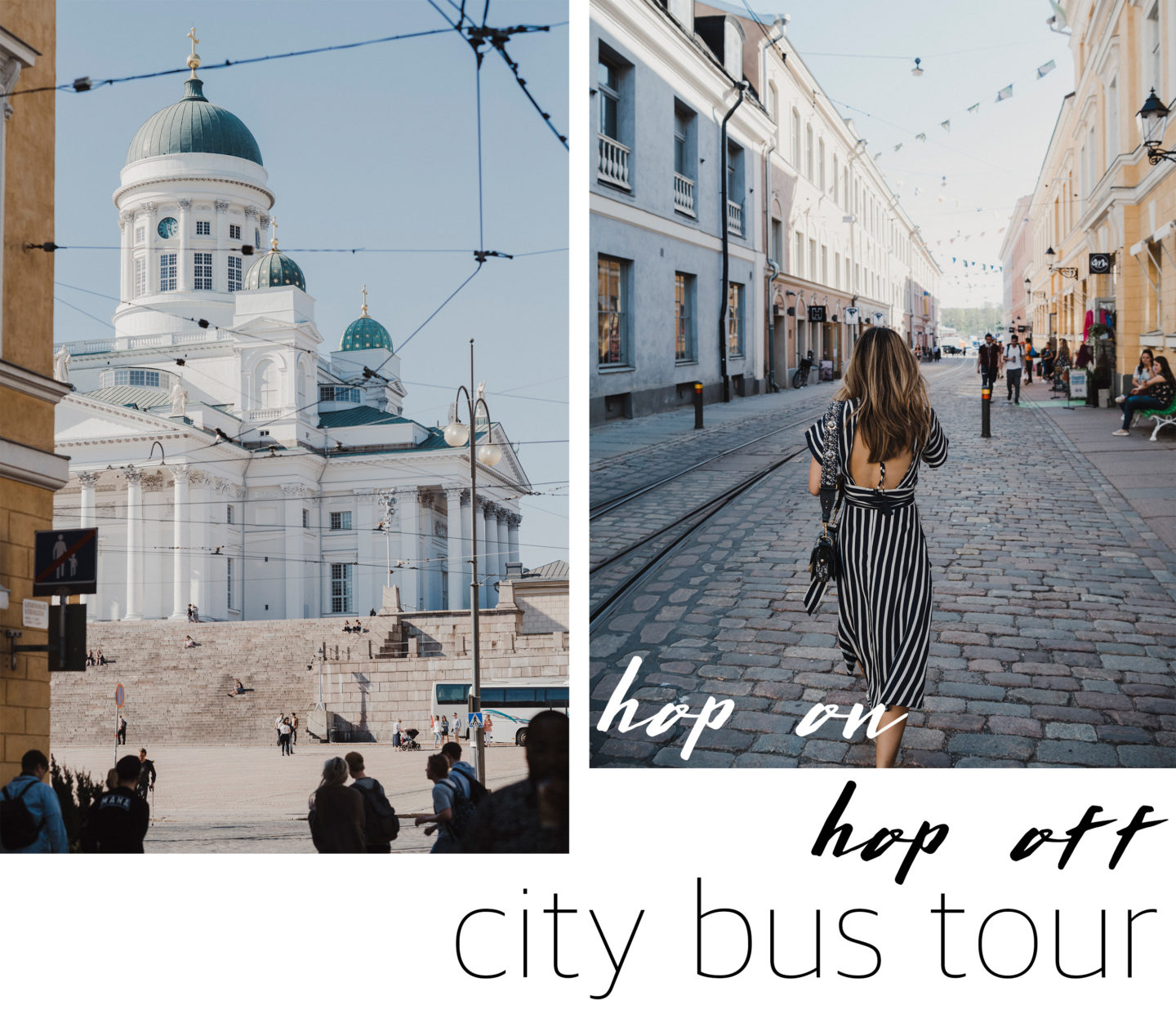 Only having a 2 days in Helsinki, there's nothing better than a hop on/hop off city bus tour.  An easy an convenient way to get to most of Helsinki's best spots in a day.  You get to learn some interesting facts en route, then hop off for a bit to explore each area.  Take some time to stroll the cobblestone streets and pop into some shops and wine bars.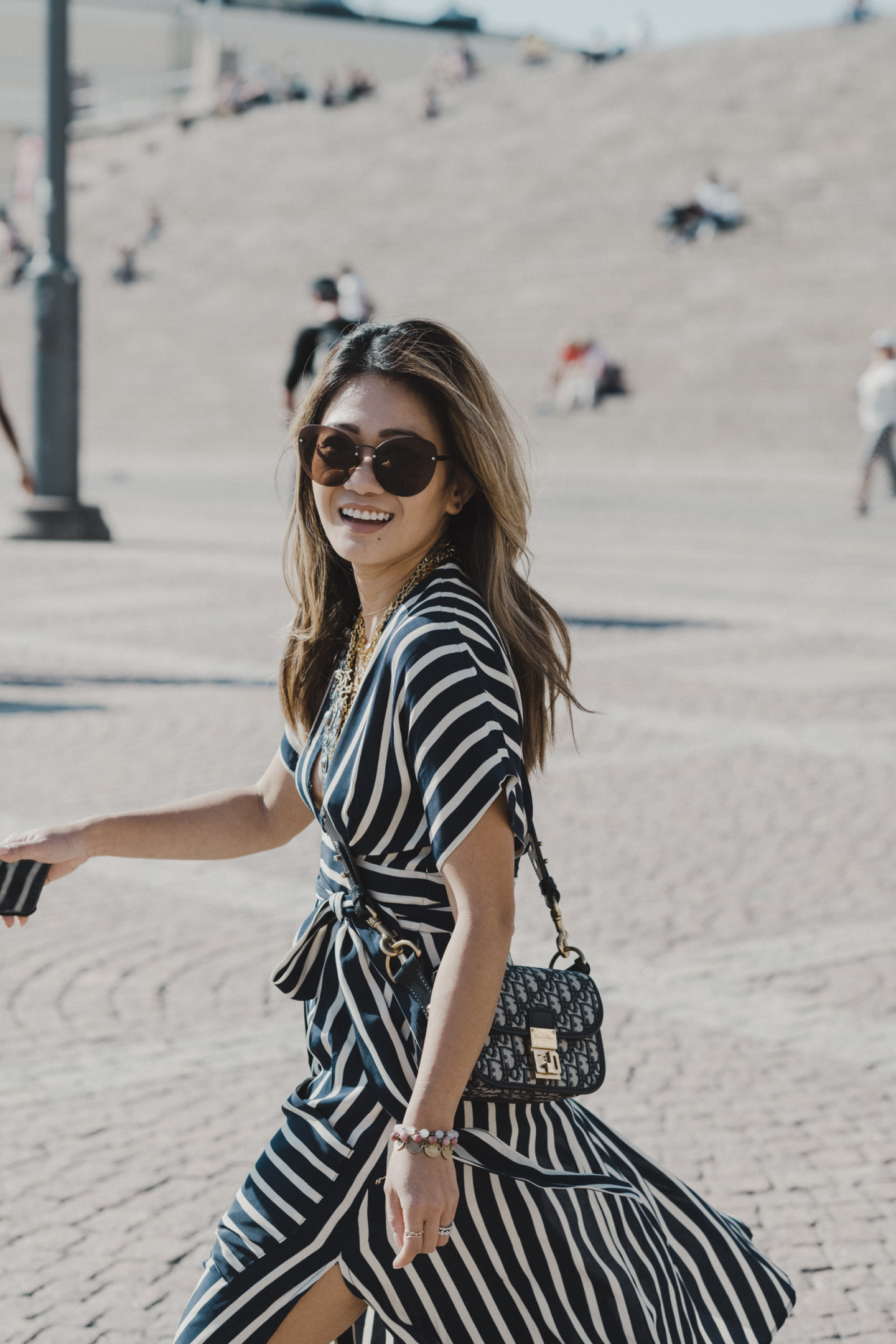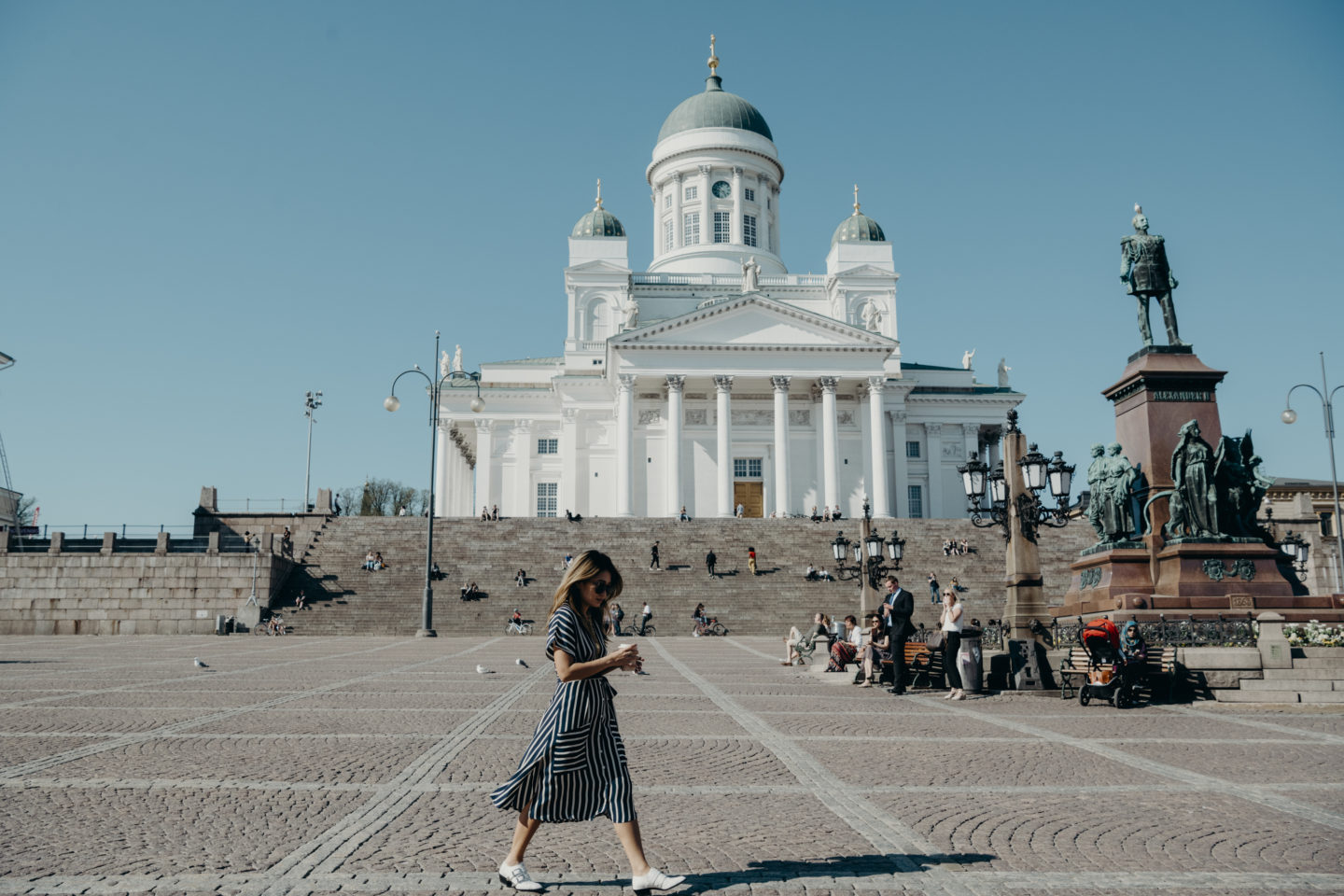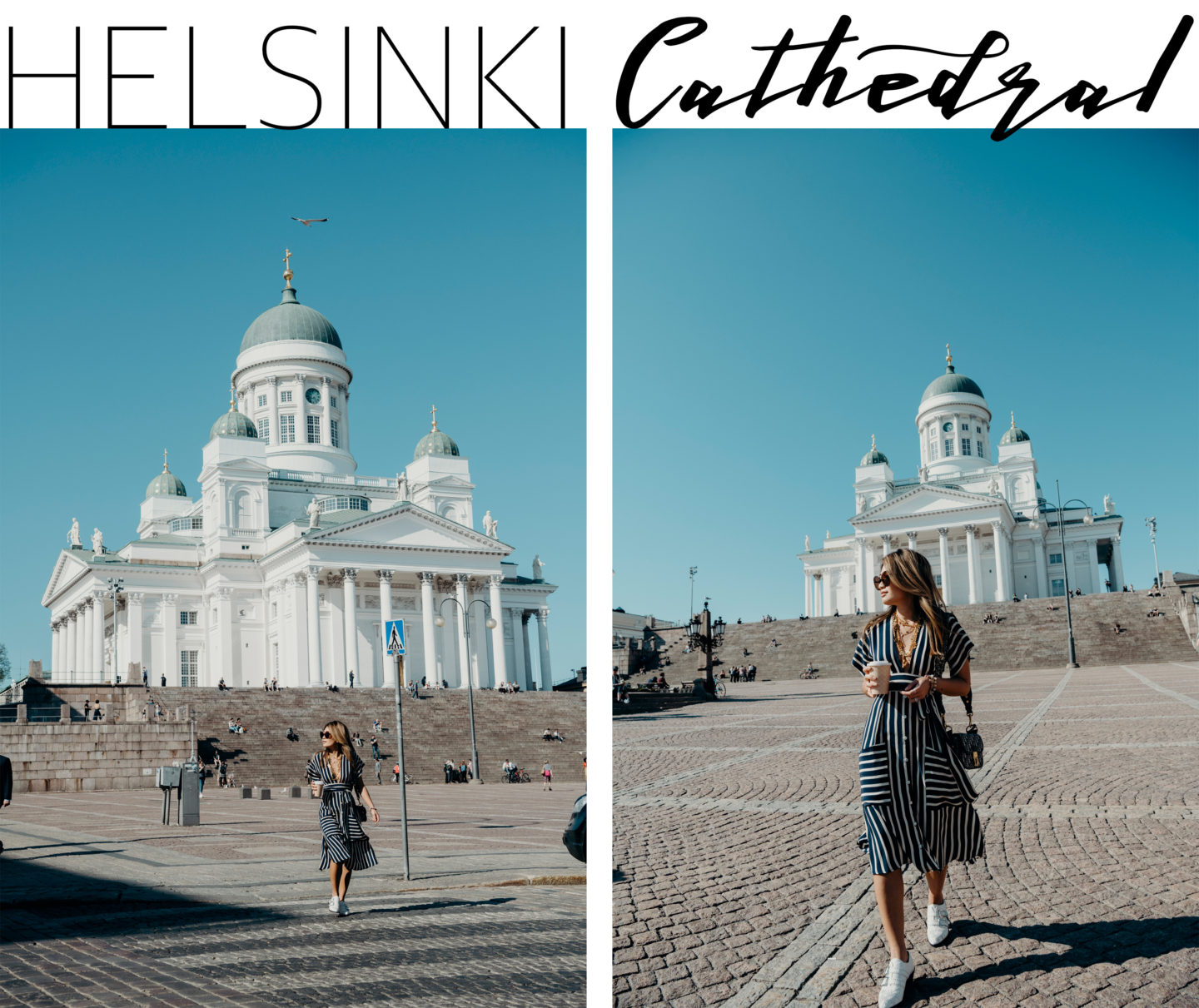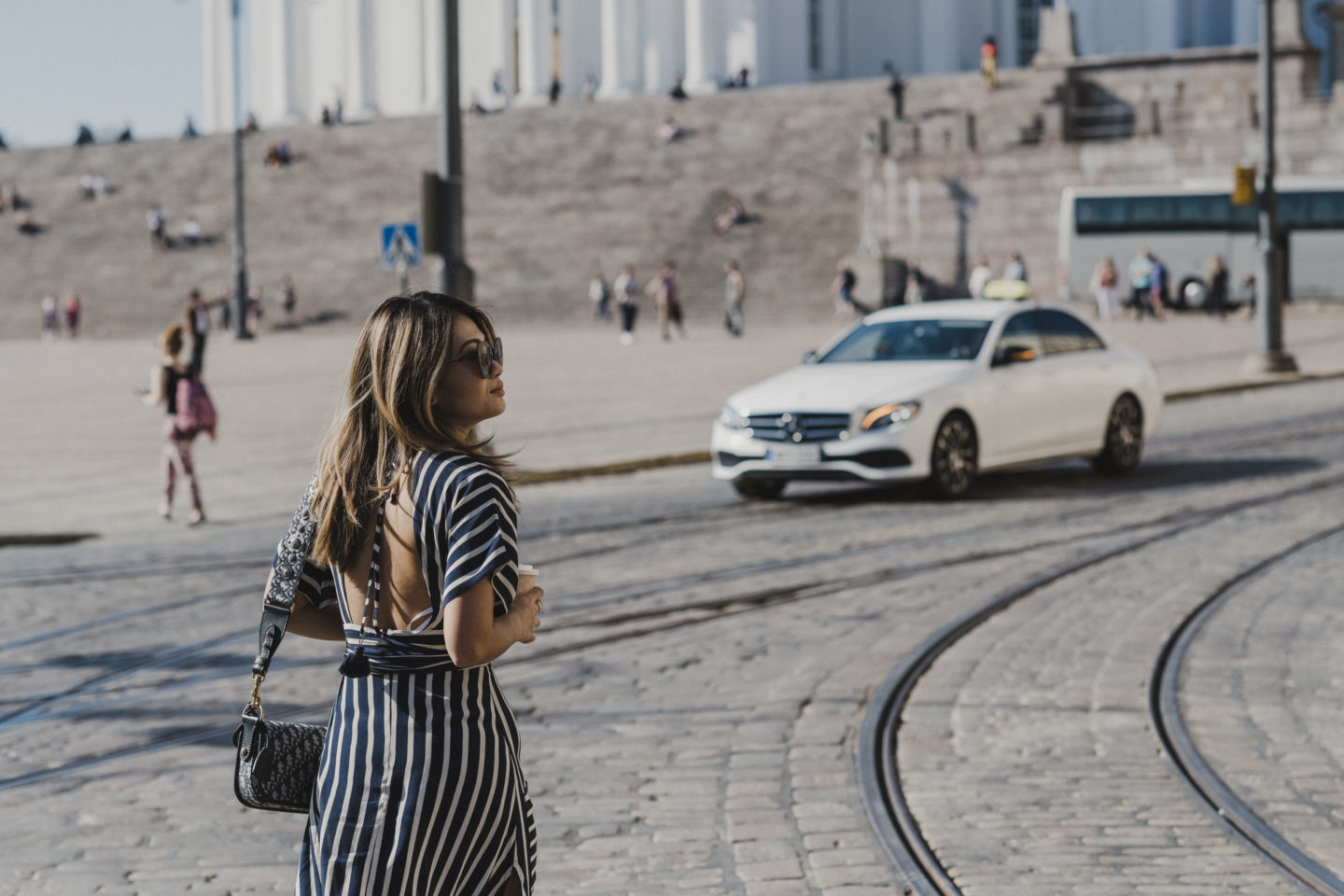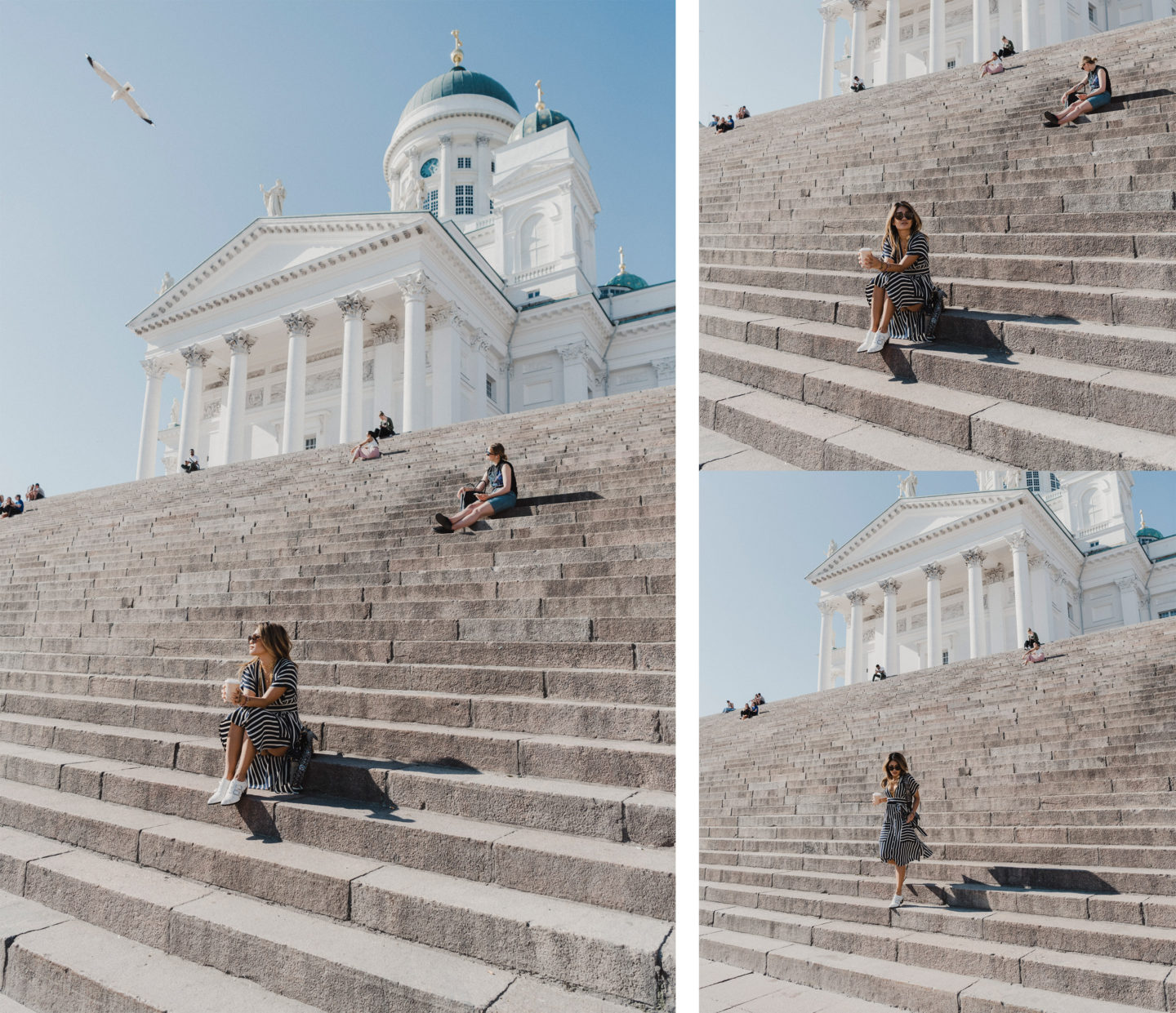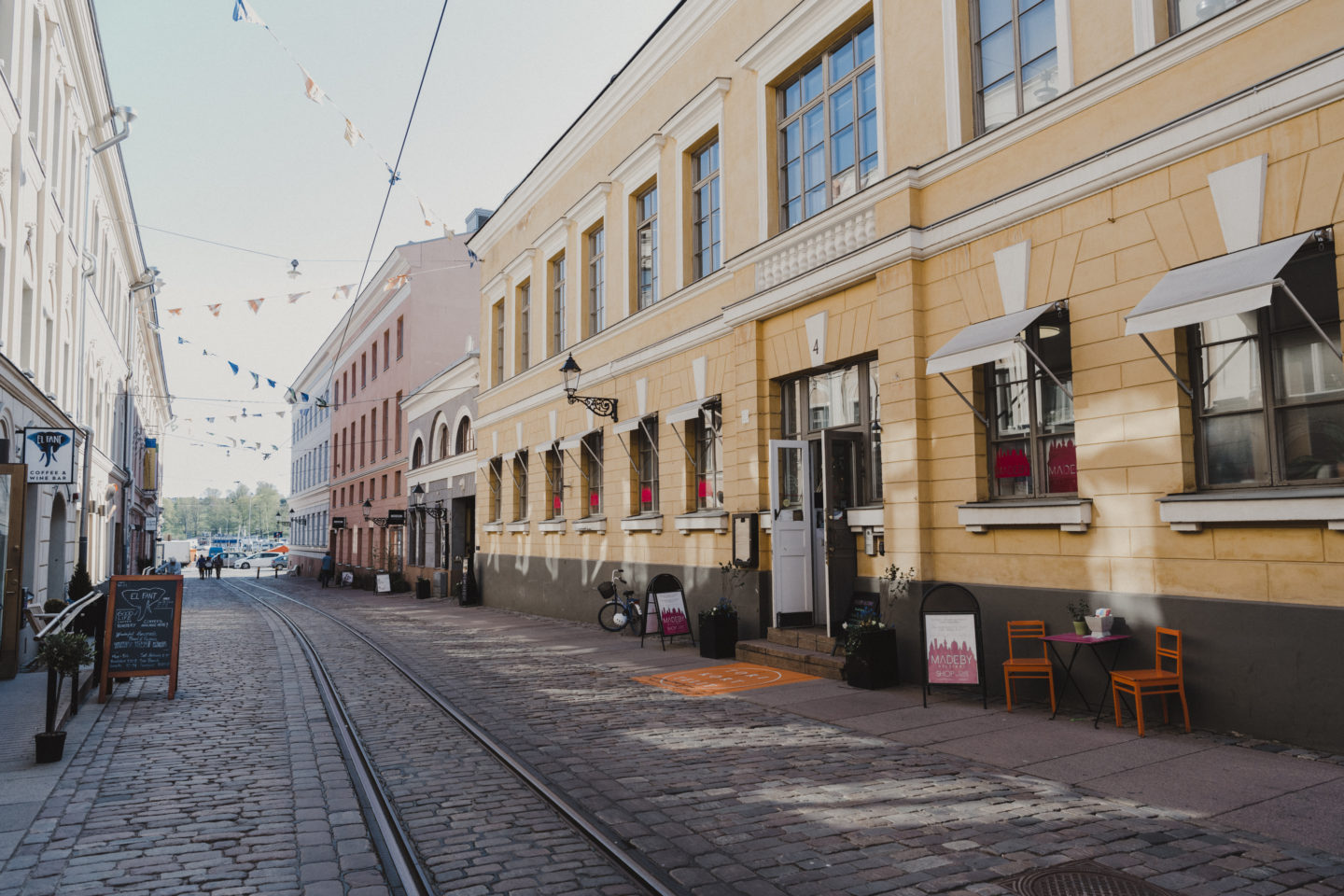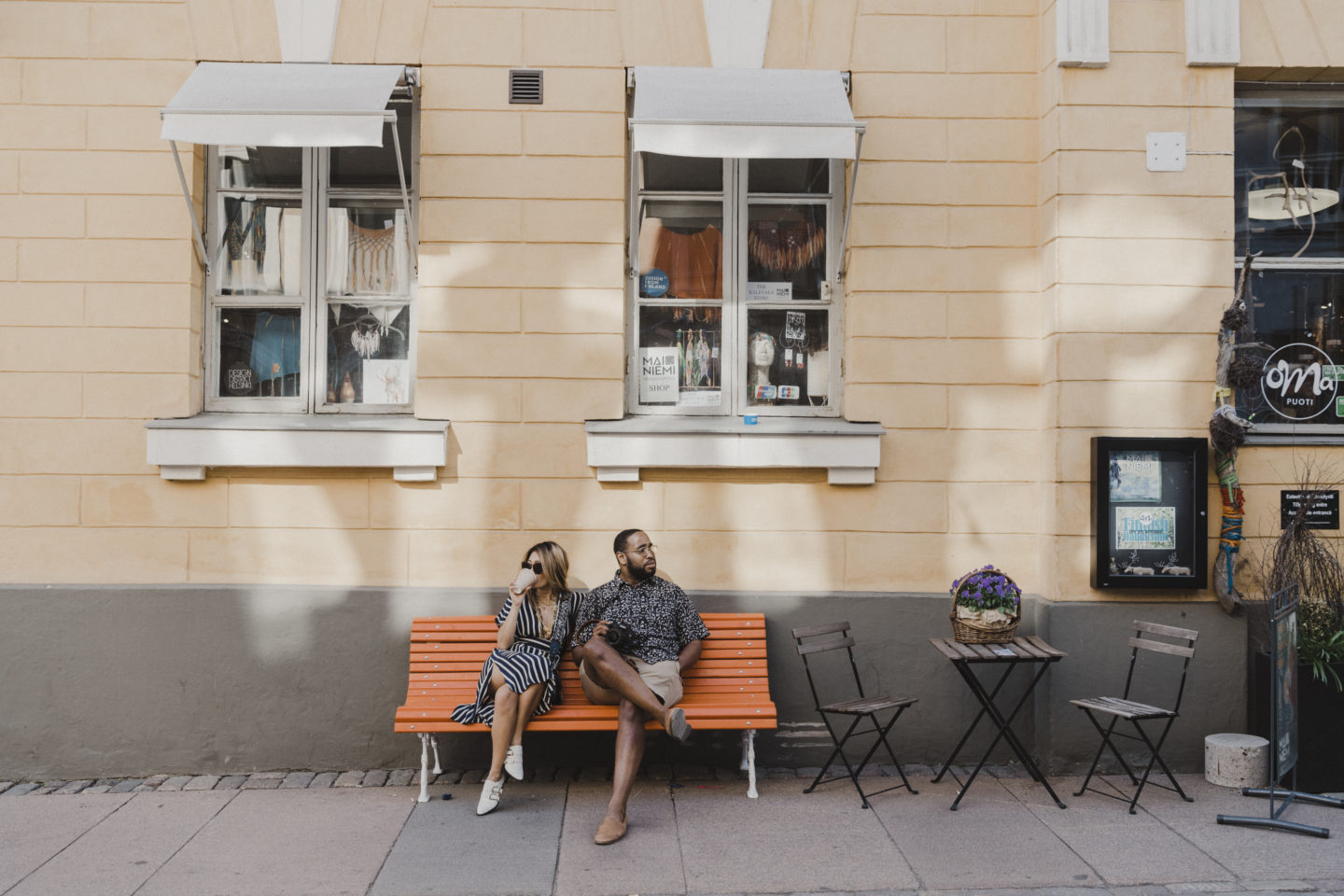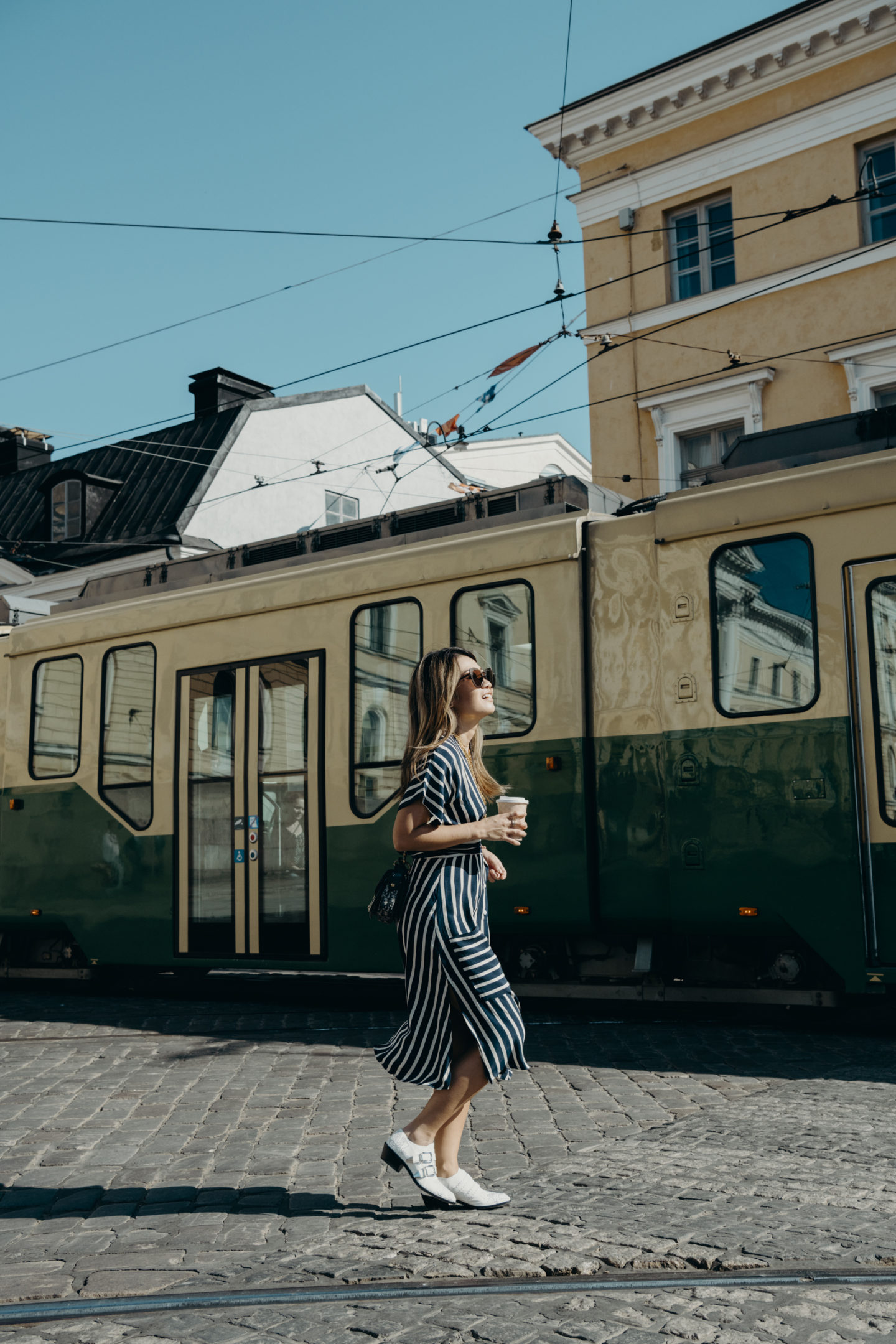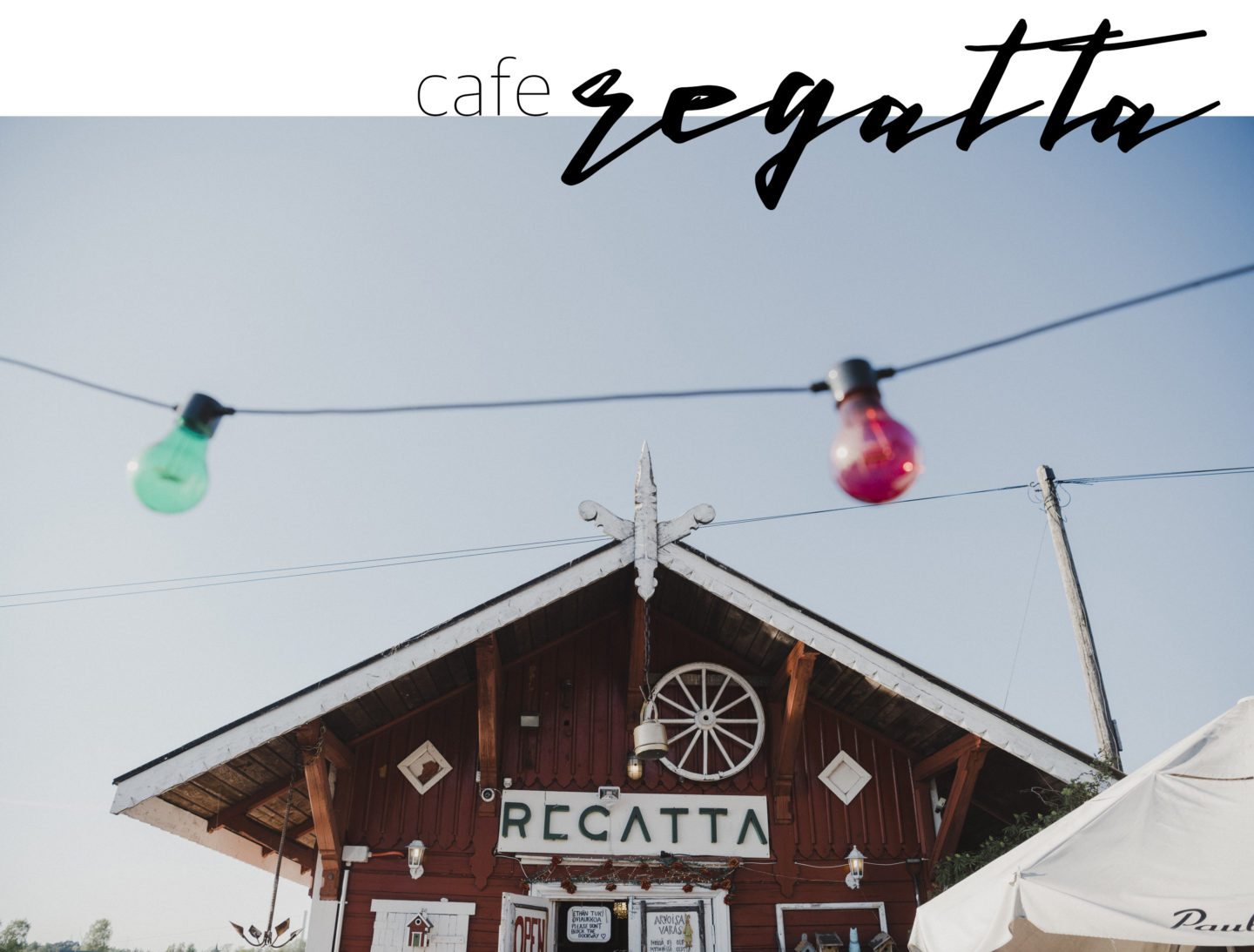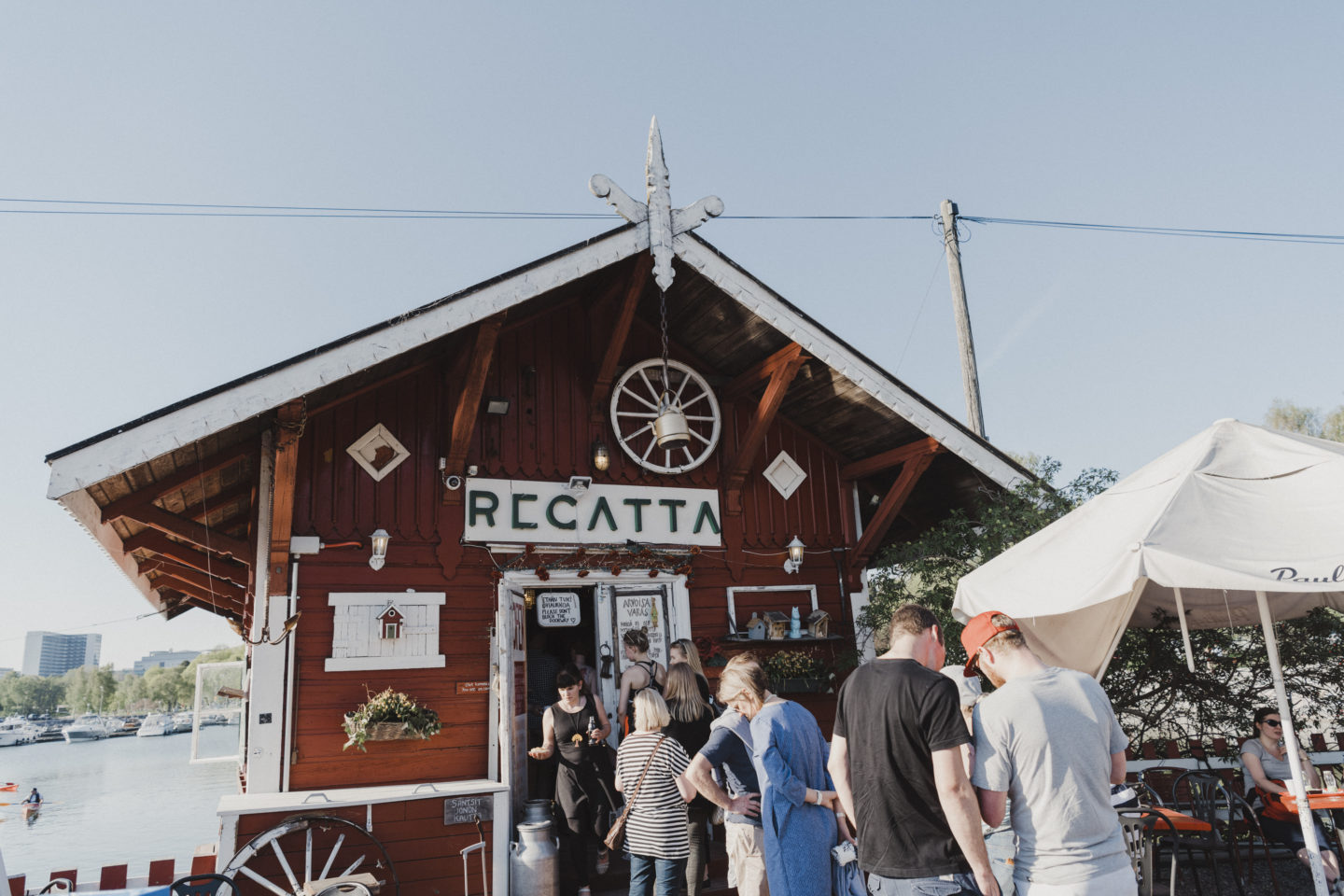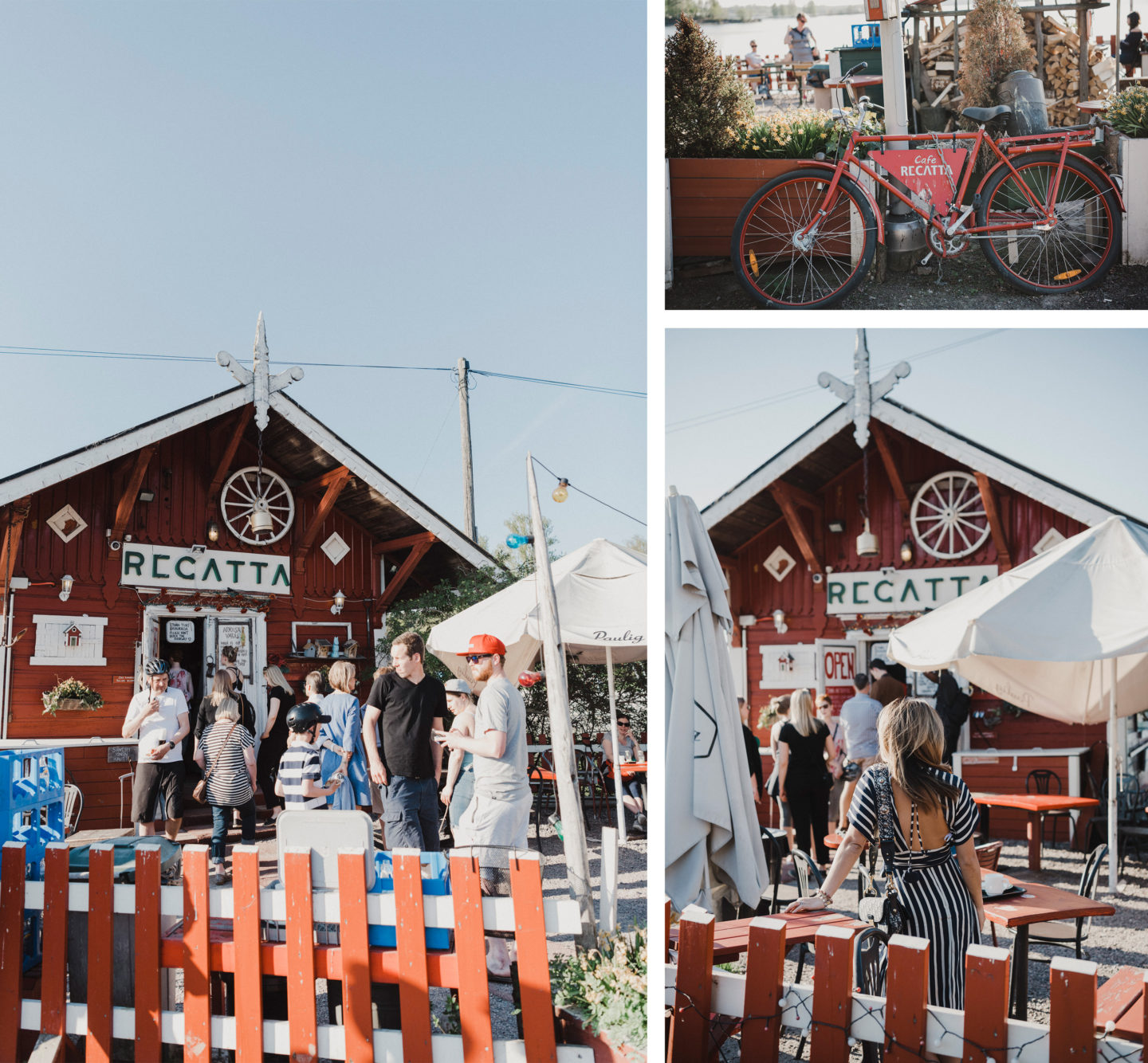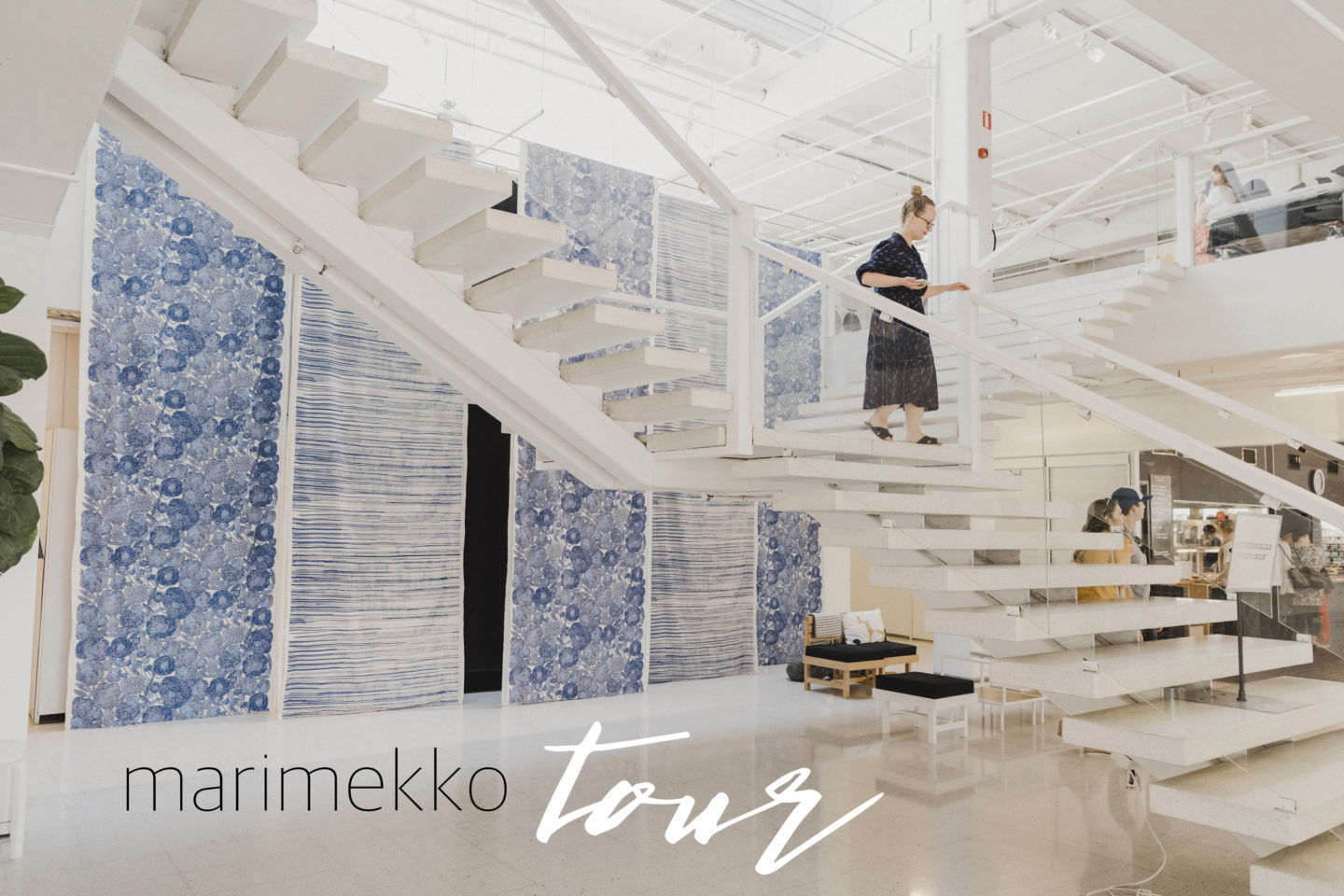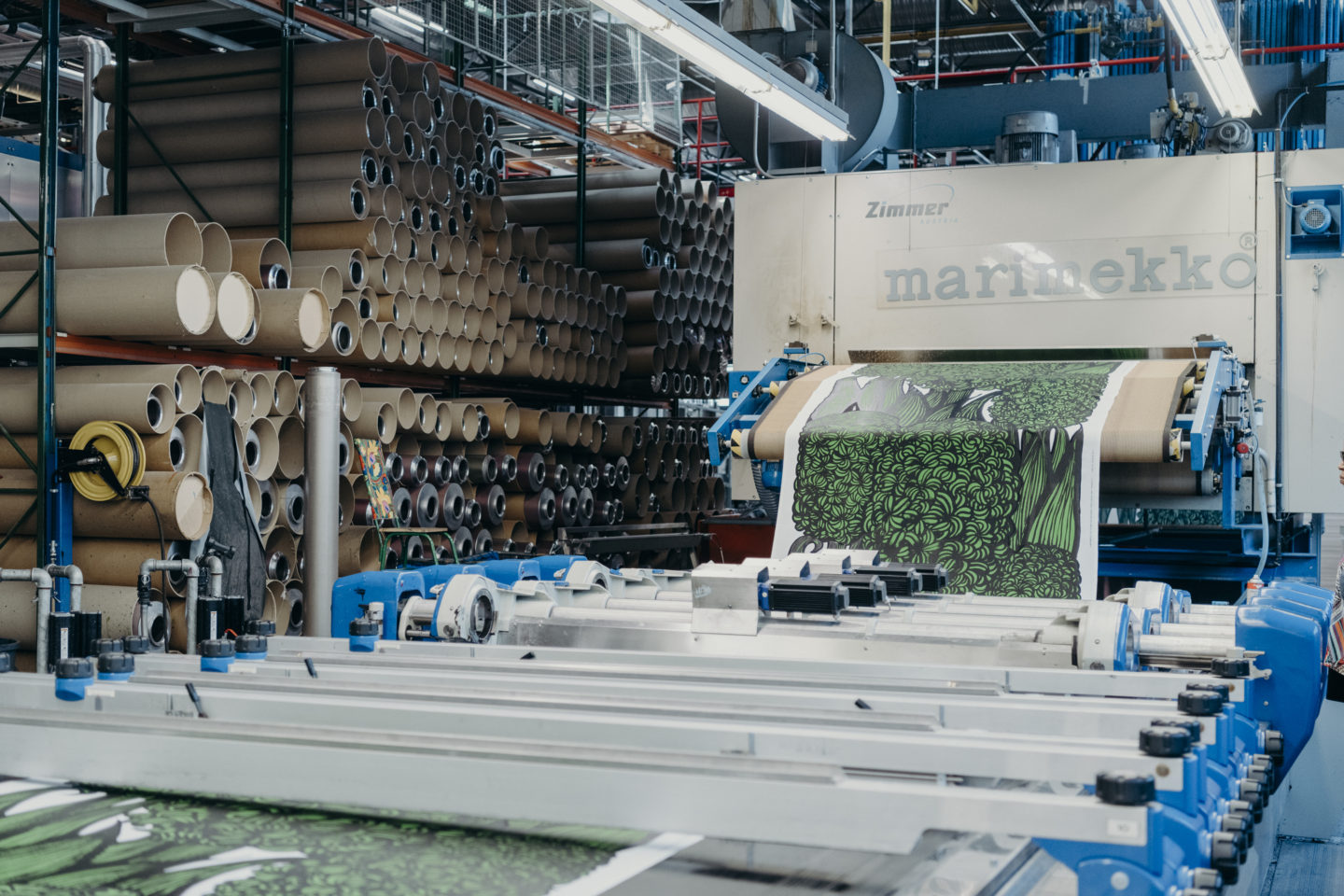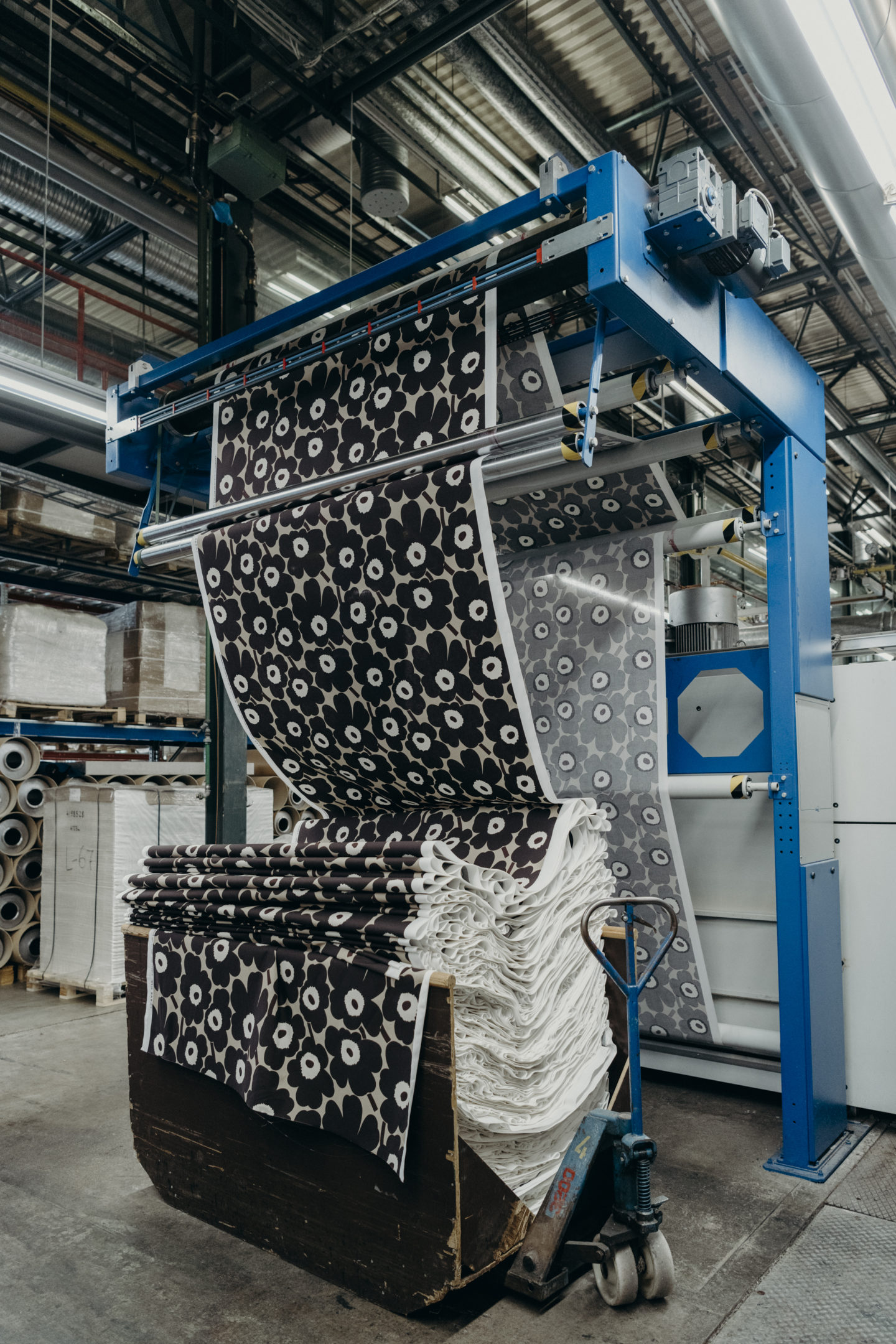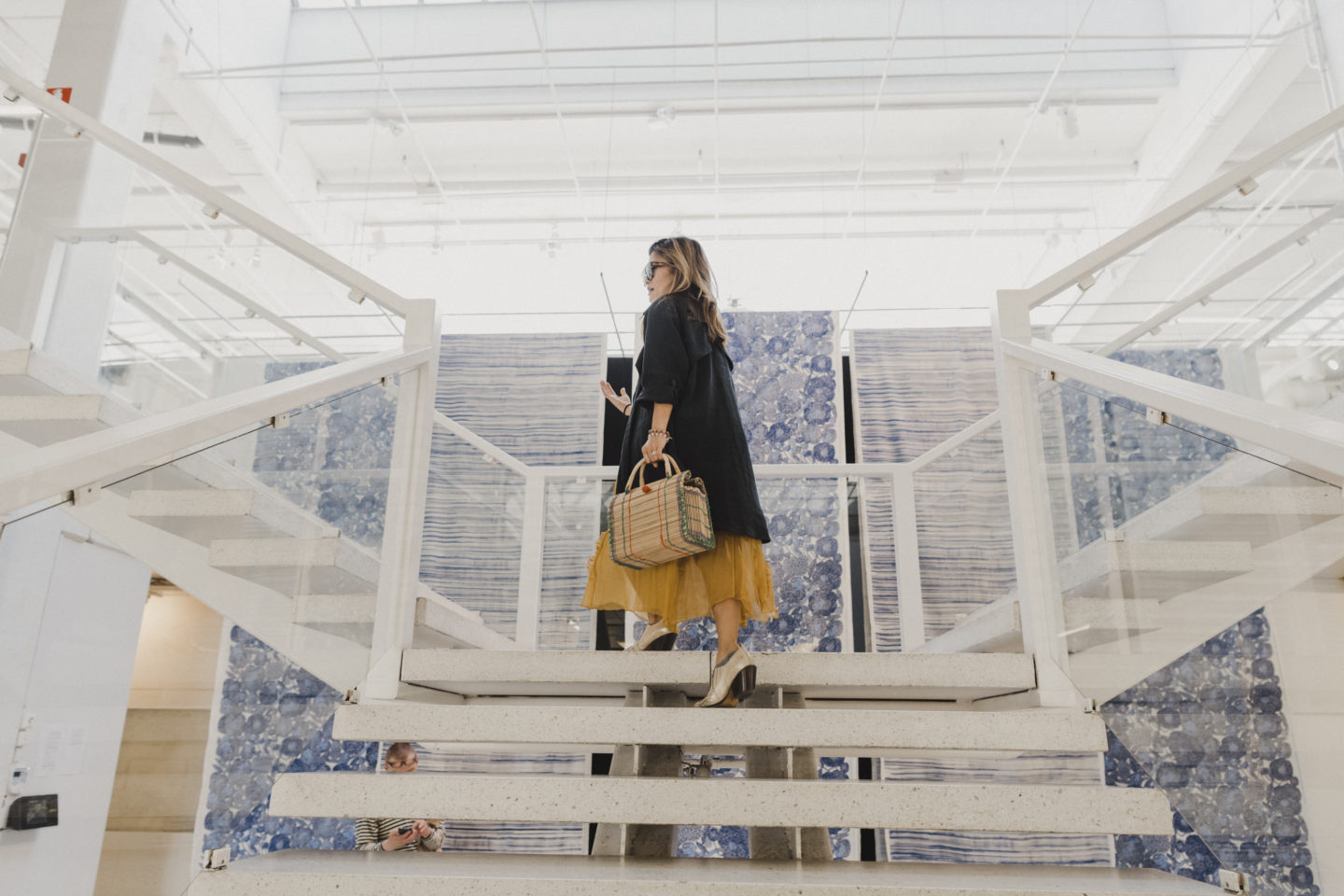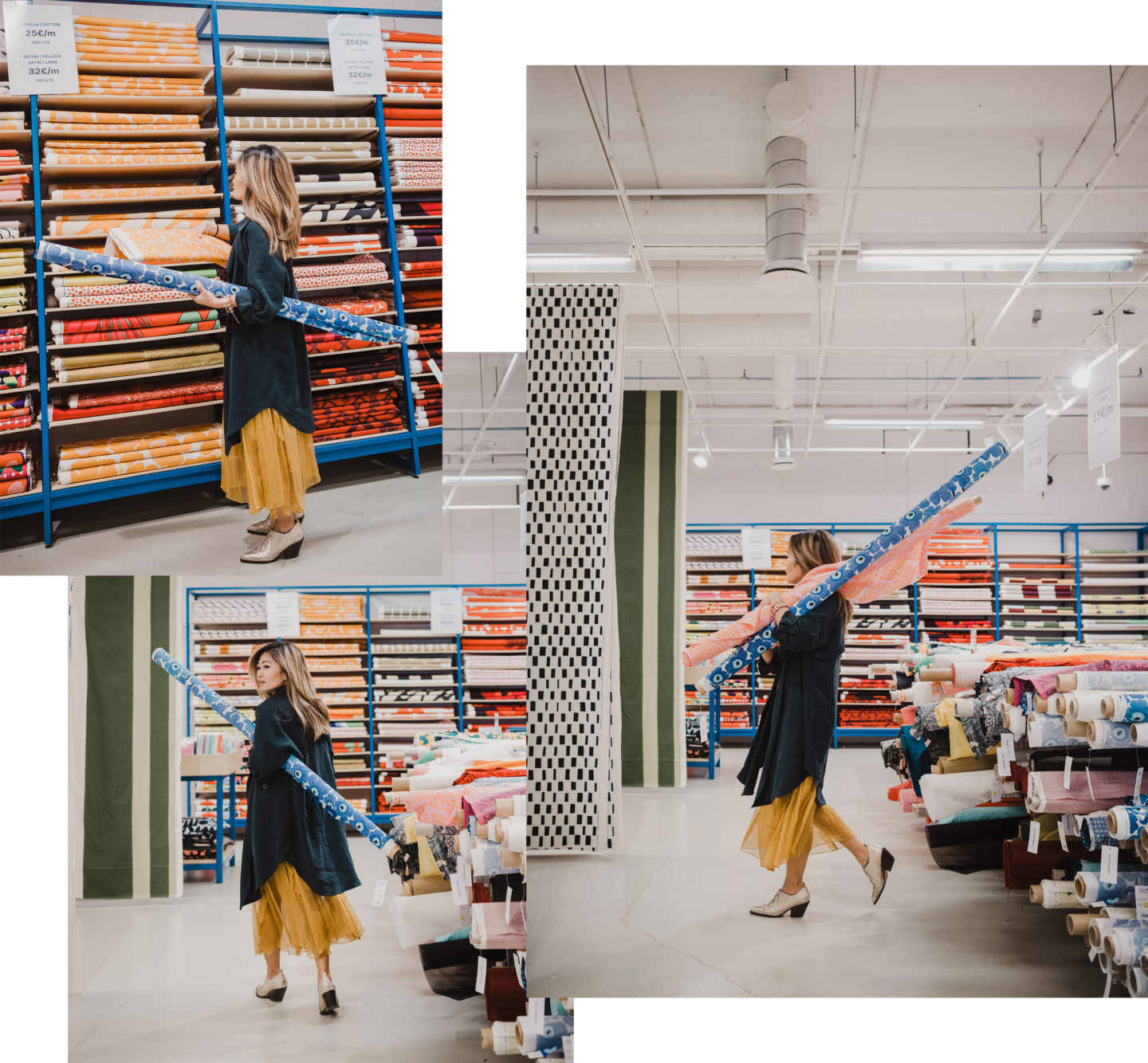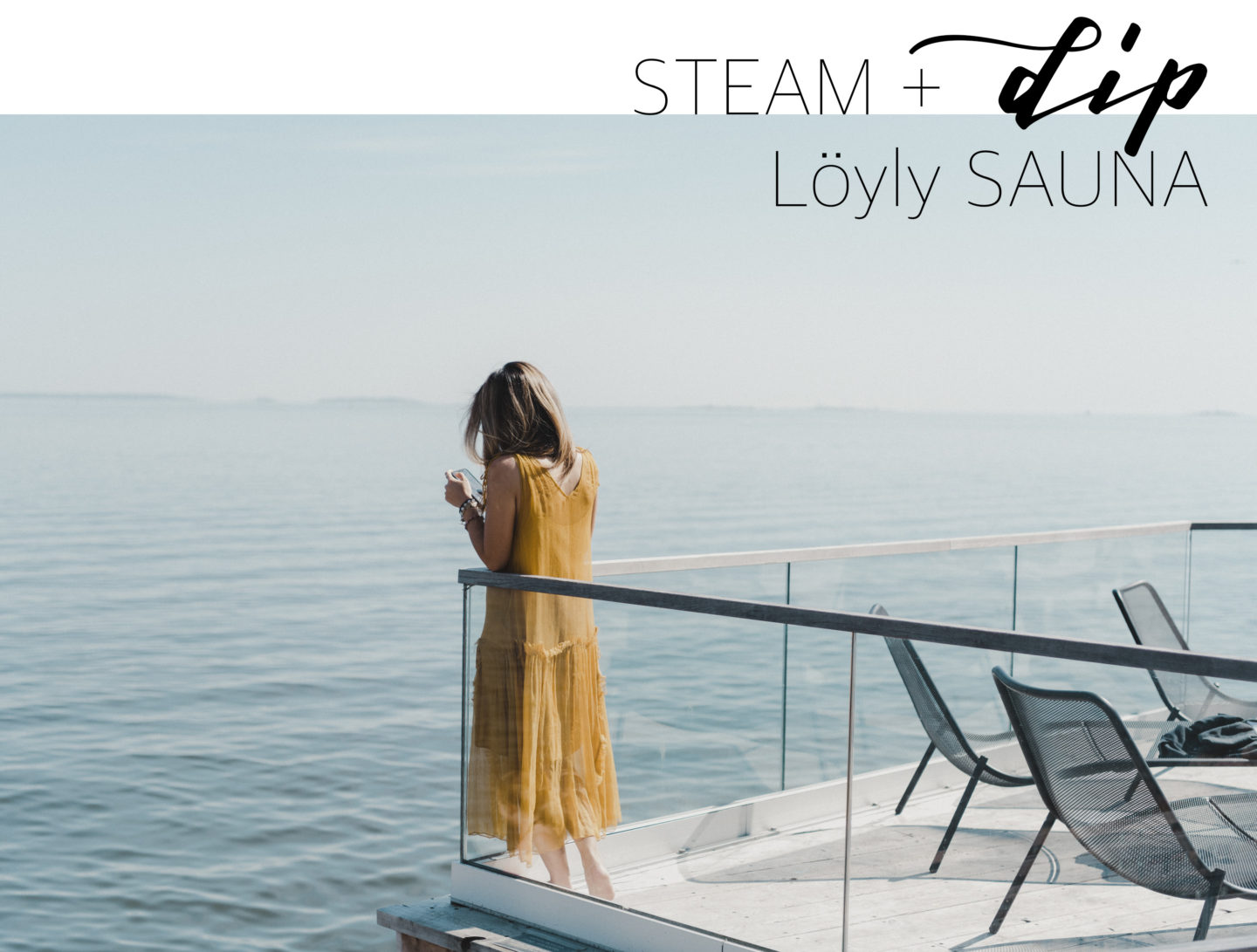 "Are you for sauna?"
The most Finnish activity you could do is go to a sauna.  A popular one is Loyly situated right up against the Baltic sea.  So go for a steam then plunge into the cold waters.  This is said to help with circulation and rid the body of toxins.  Which is good because I had a lot of gin and tonics.
Aw who am I kidding, I was too chicken to do it.  I guess I'll just hold on to my toxins.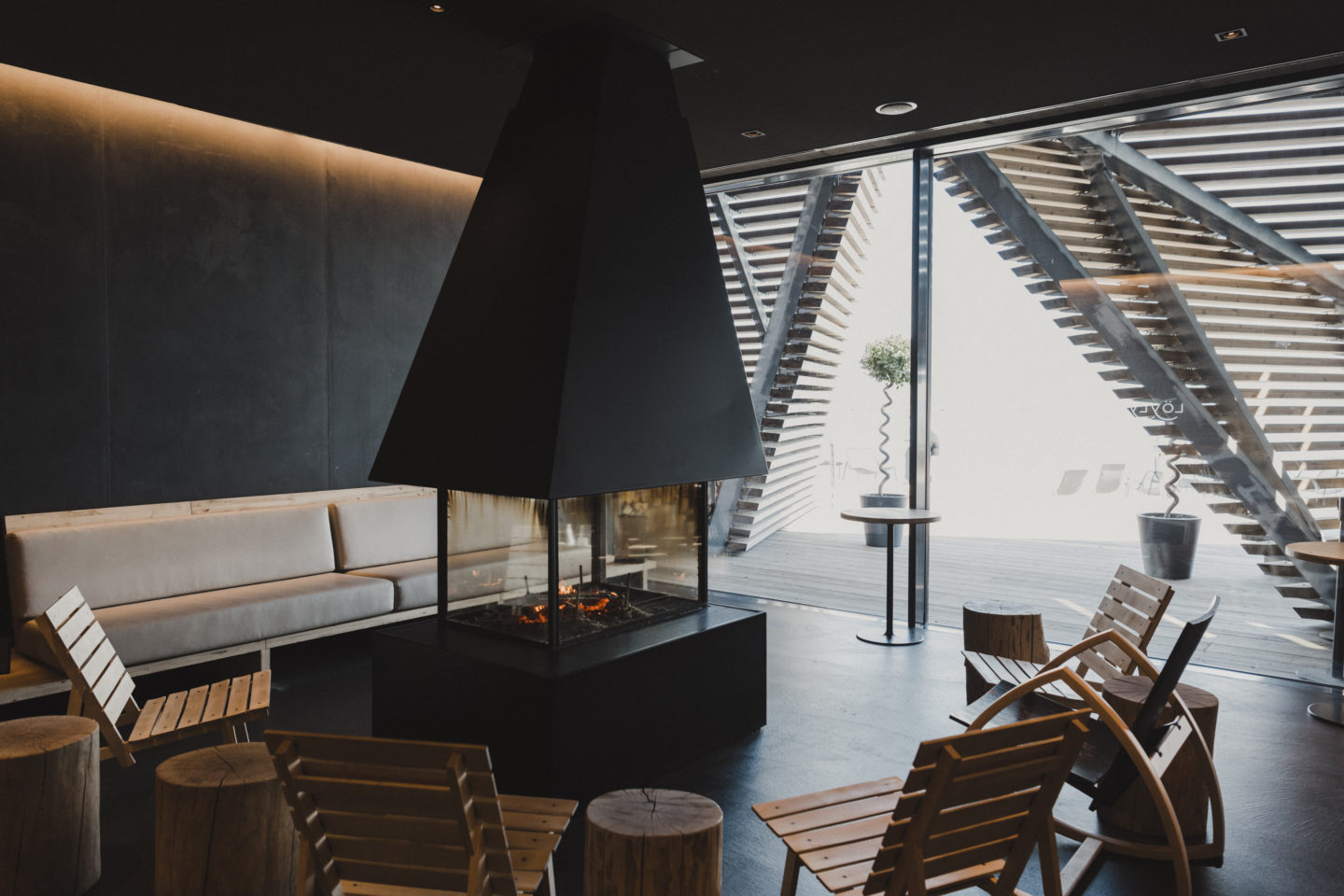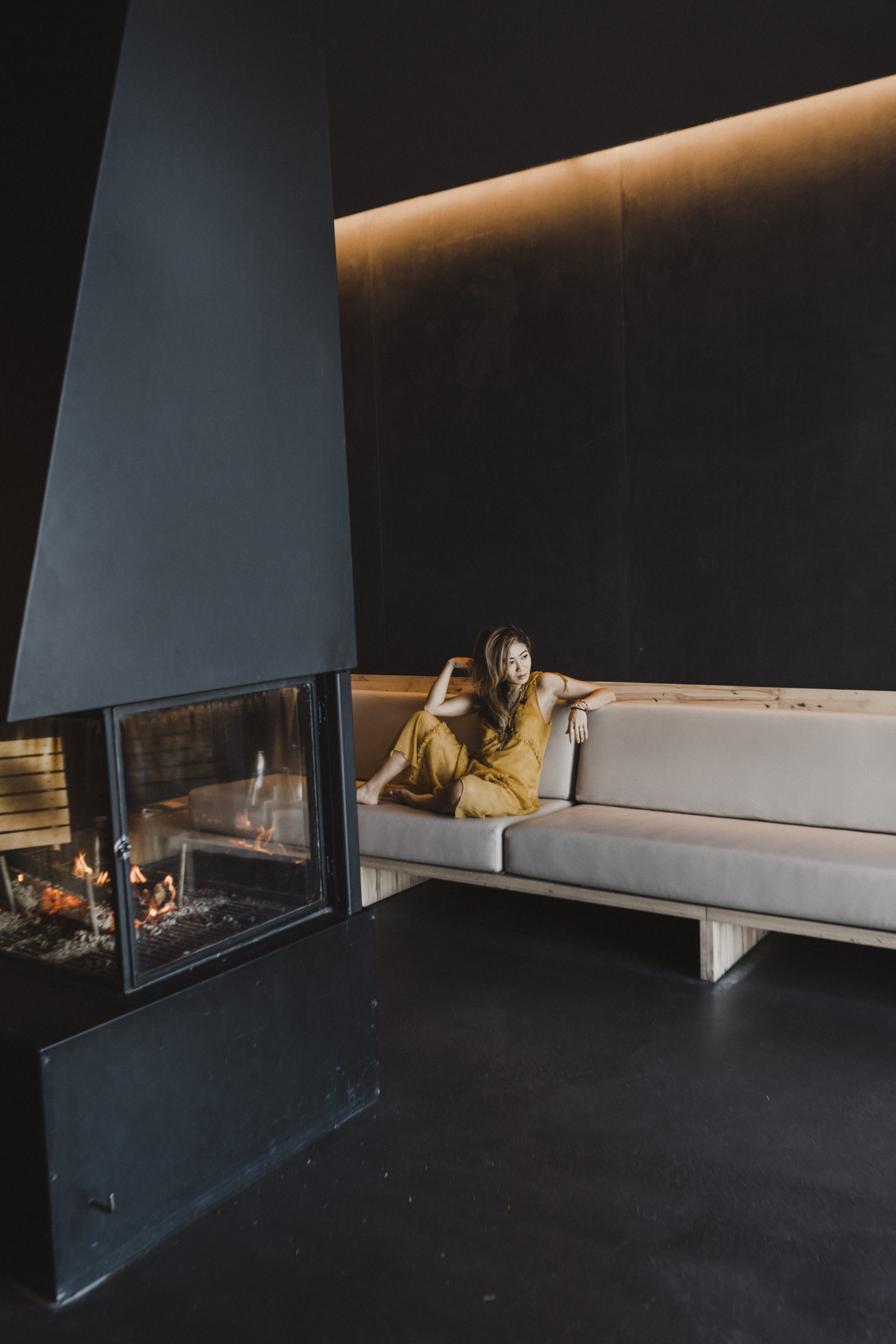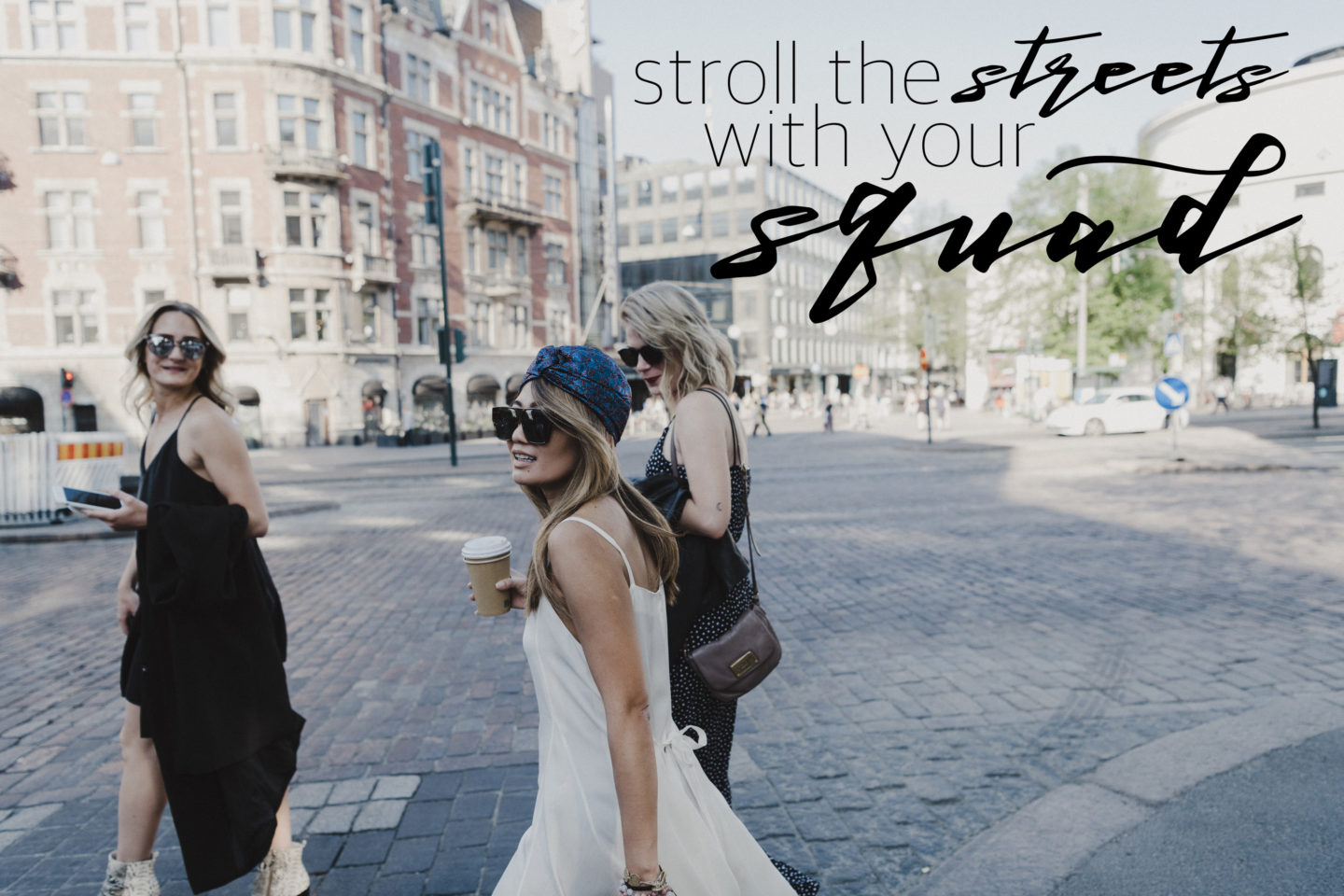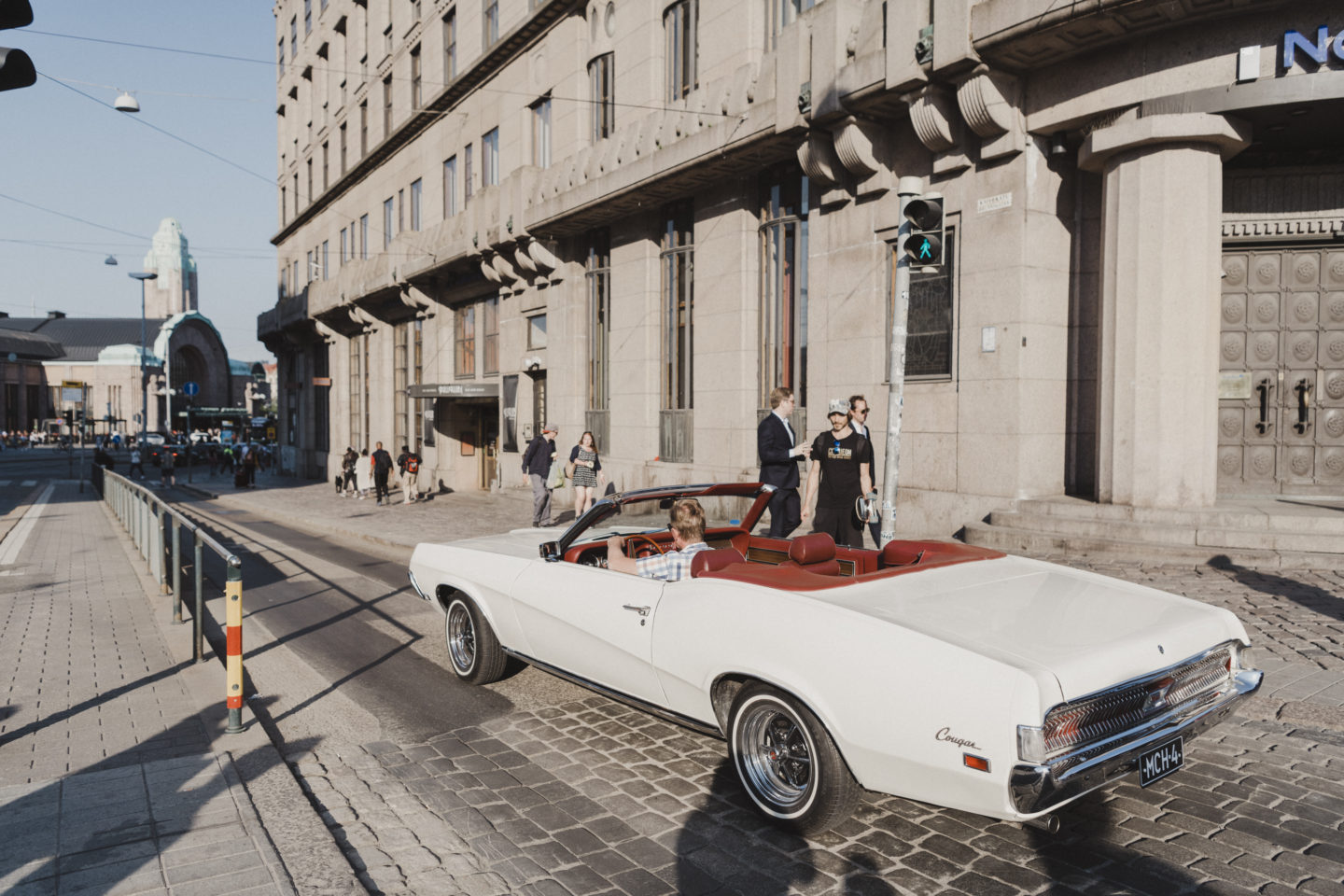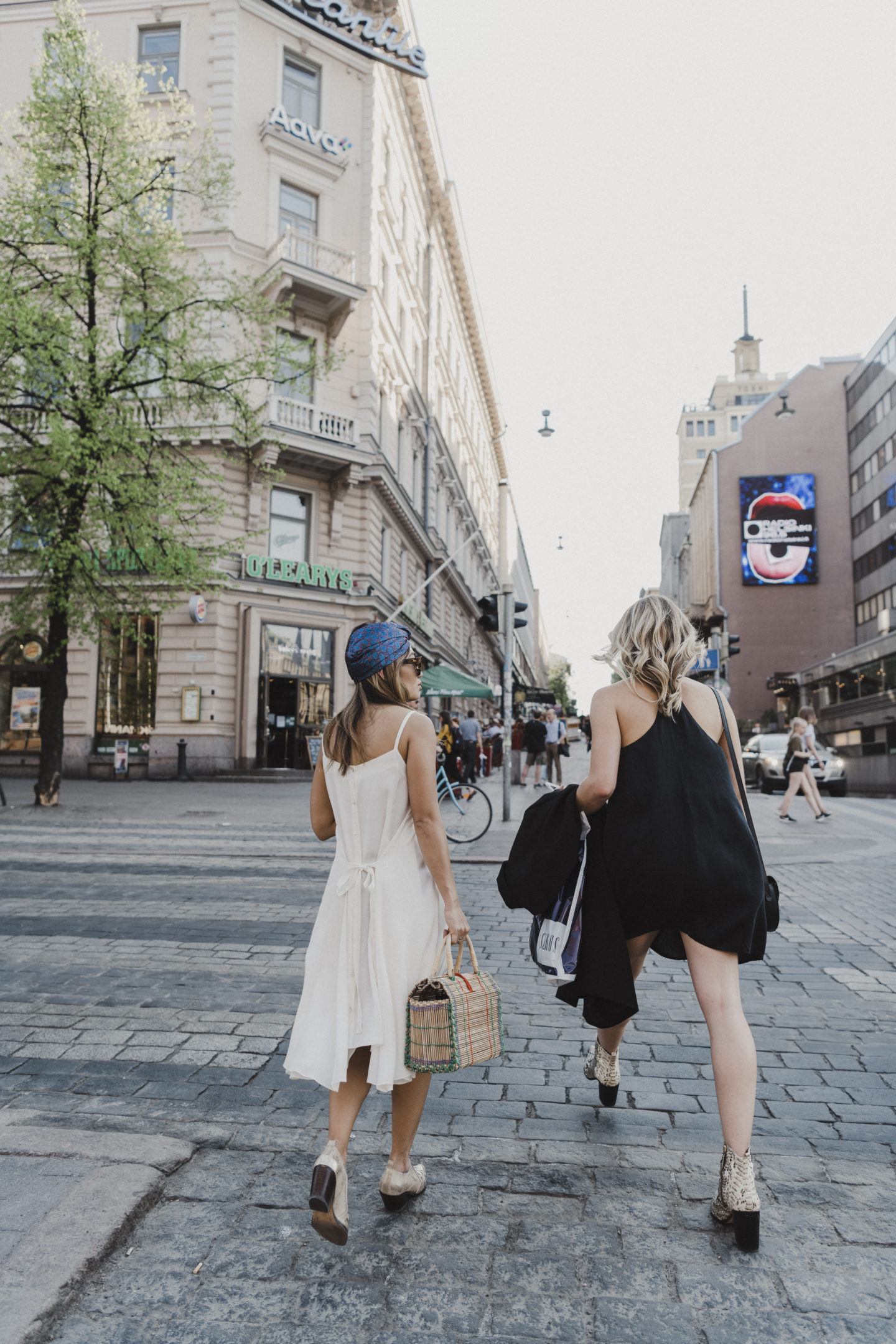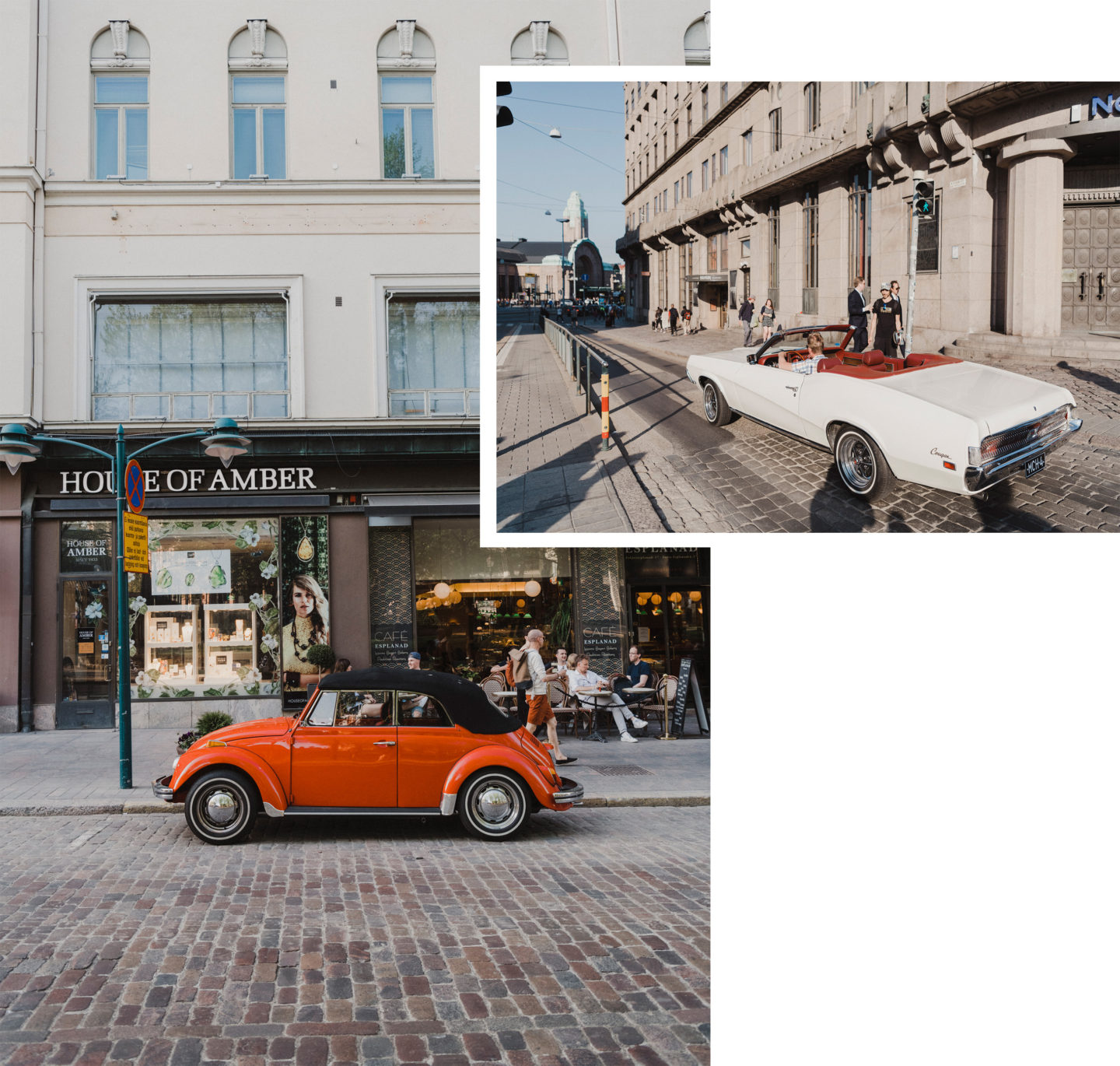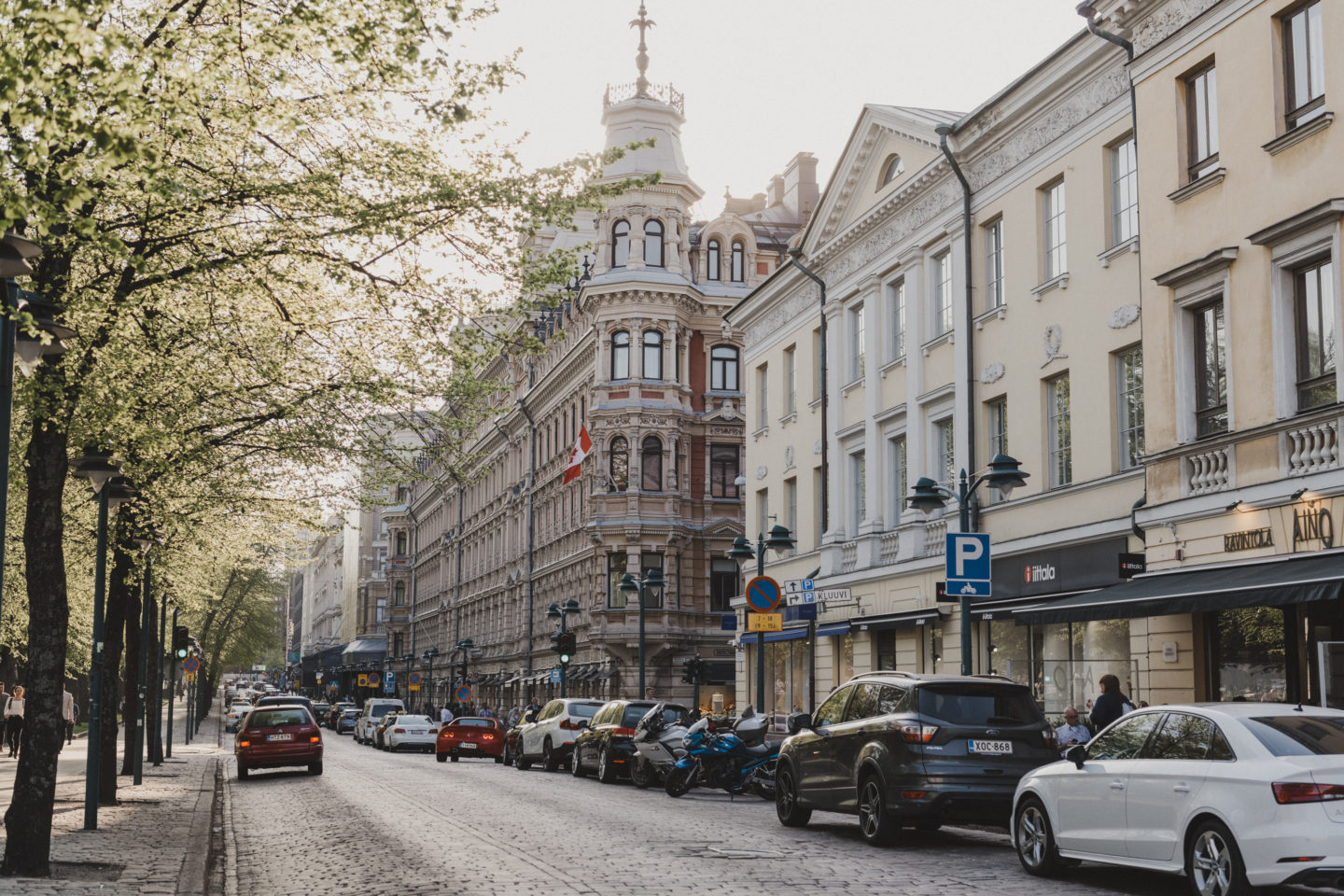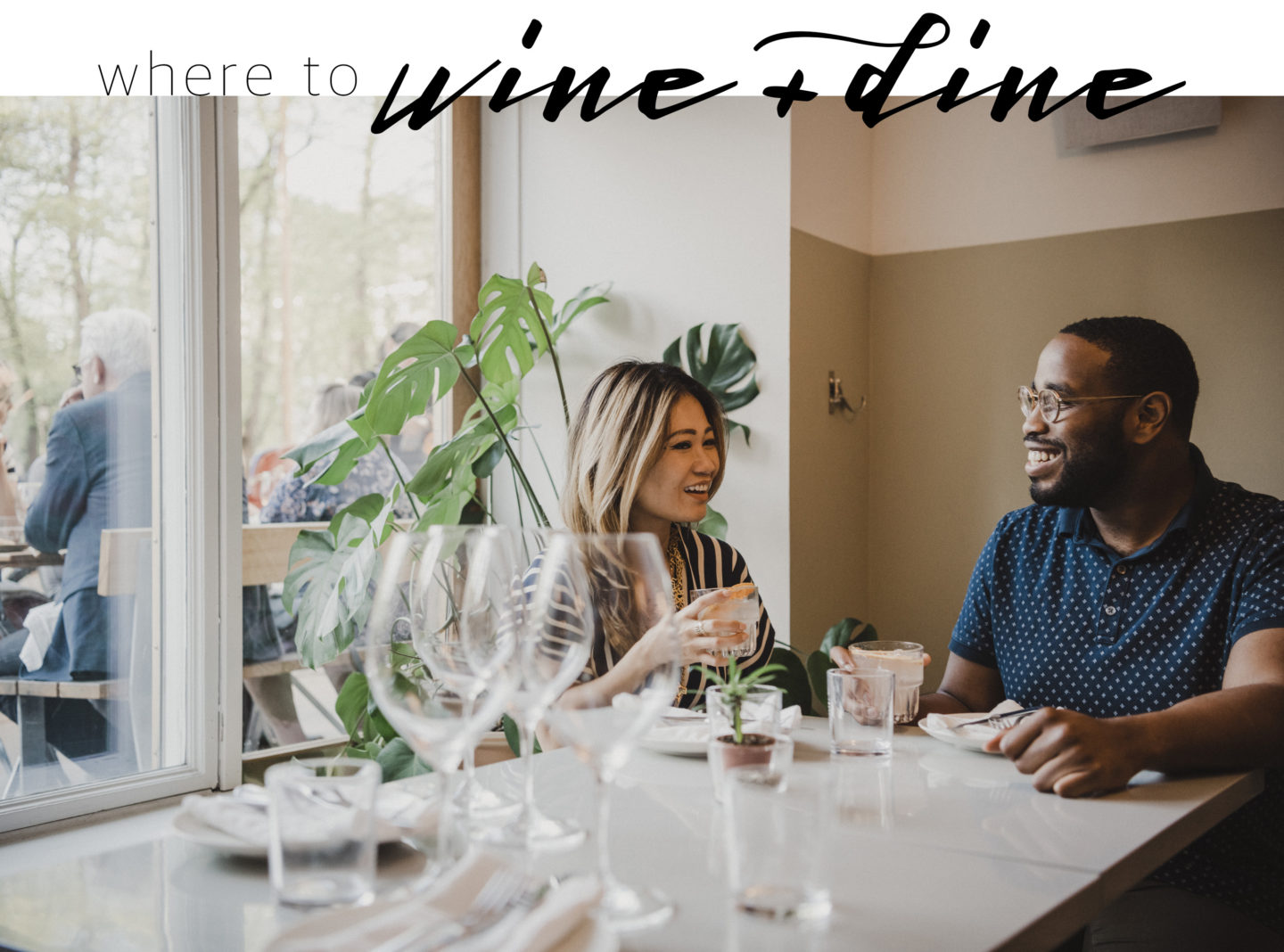 Dinner at WERNER specializing in grilling anything they possibly can!  Settle in because having dinner in Finland seems to last over 3 hours.  Time flies when you're having fun conversation.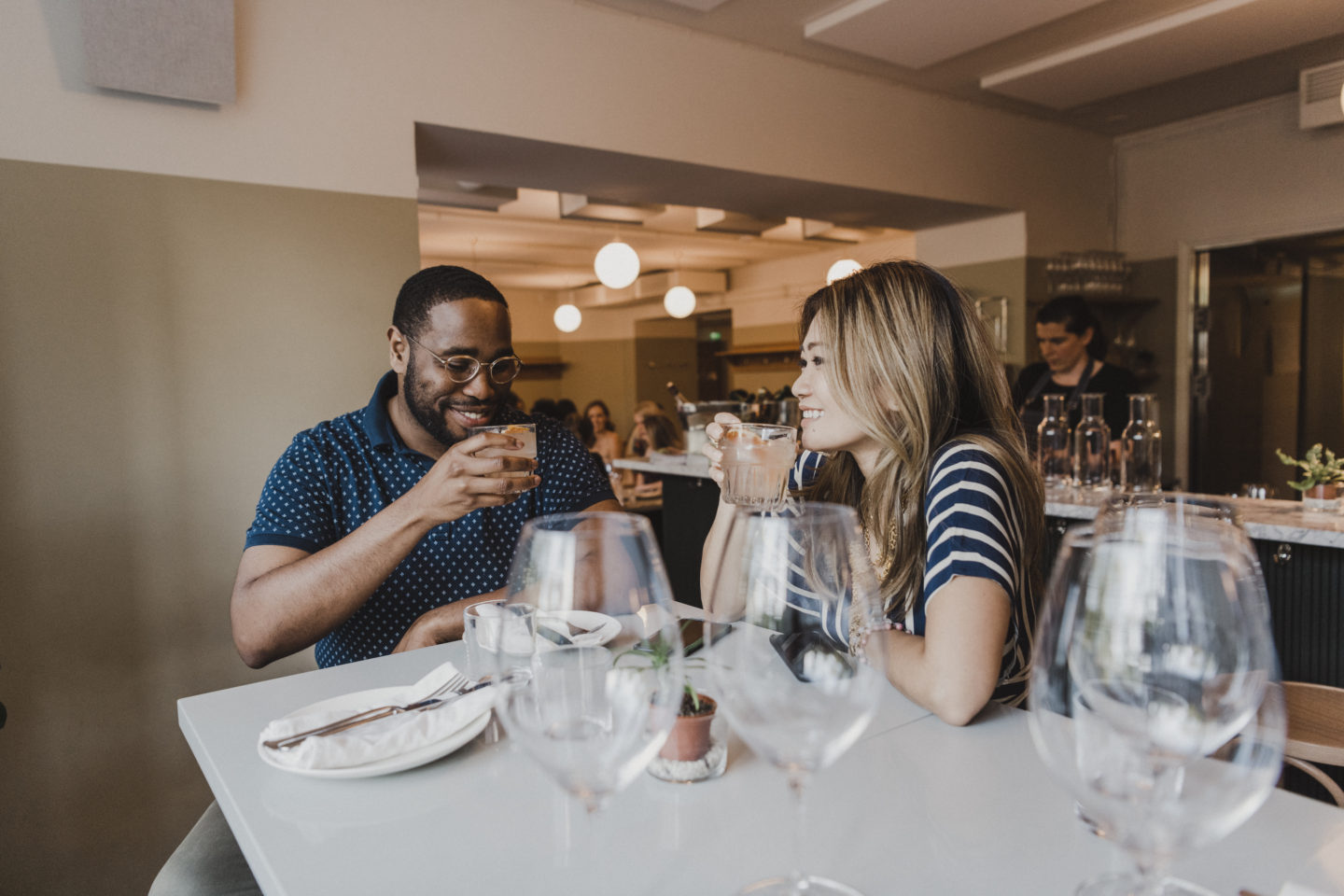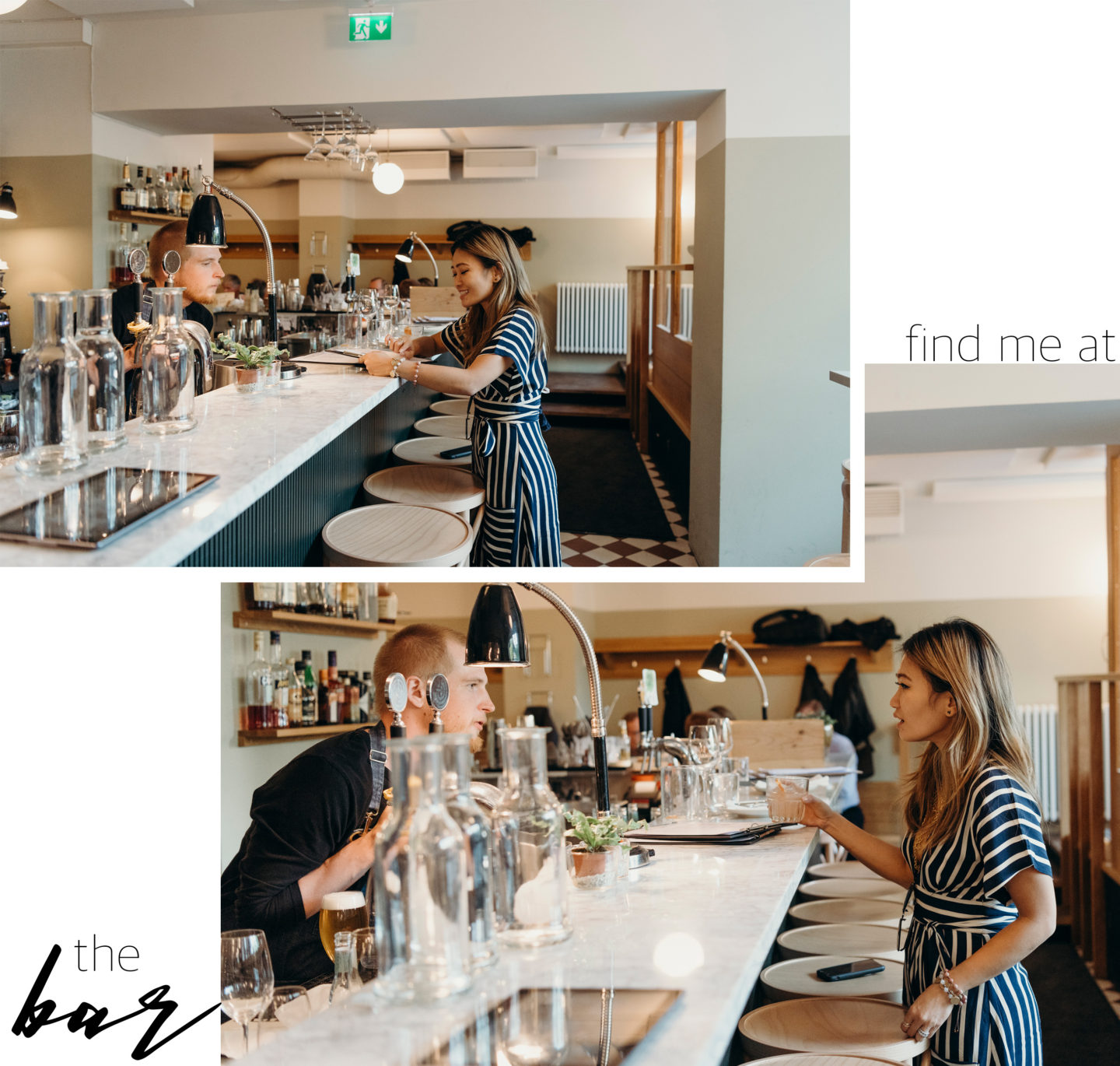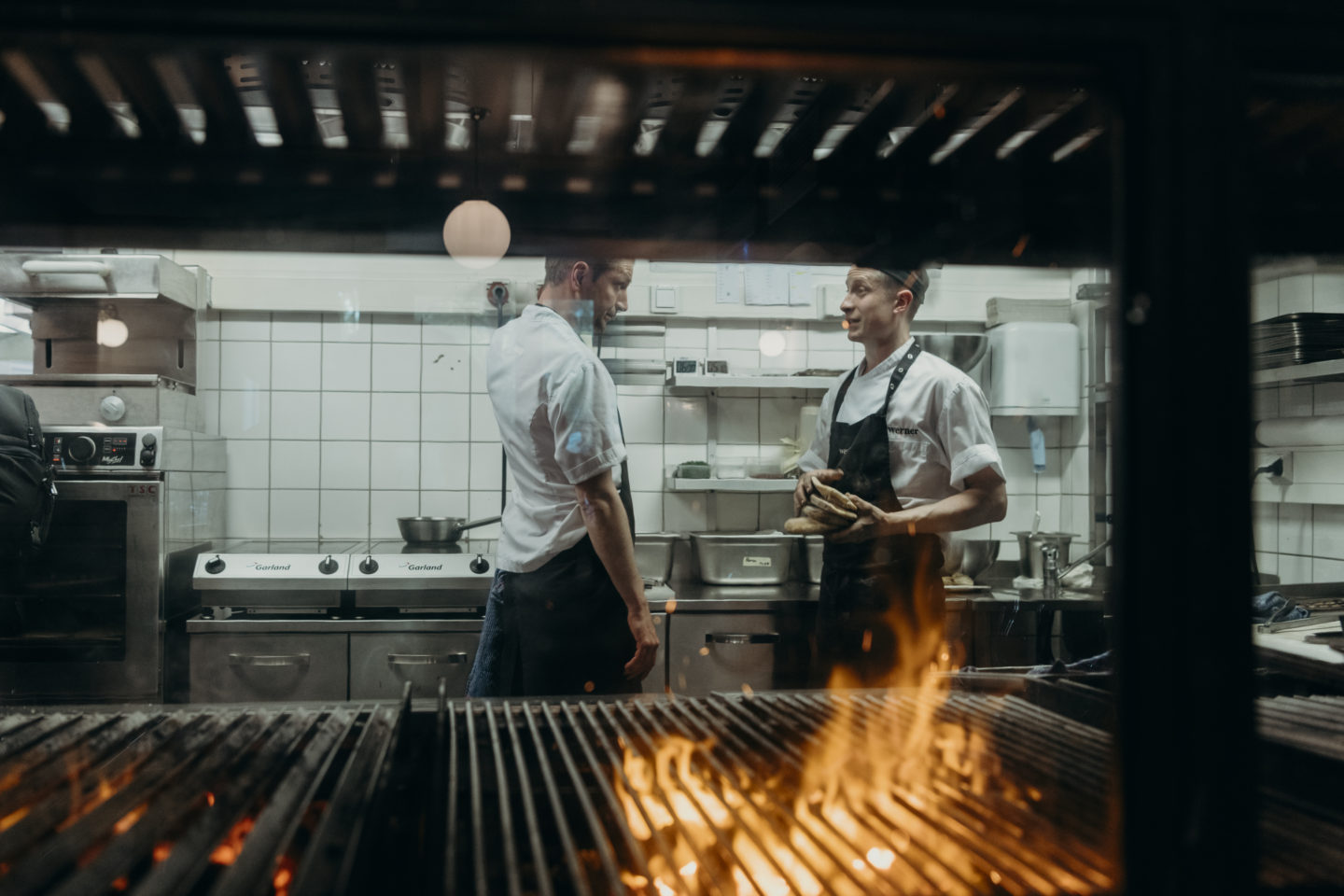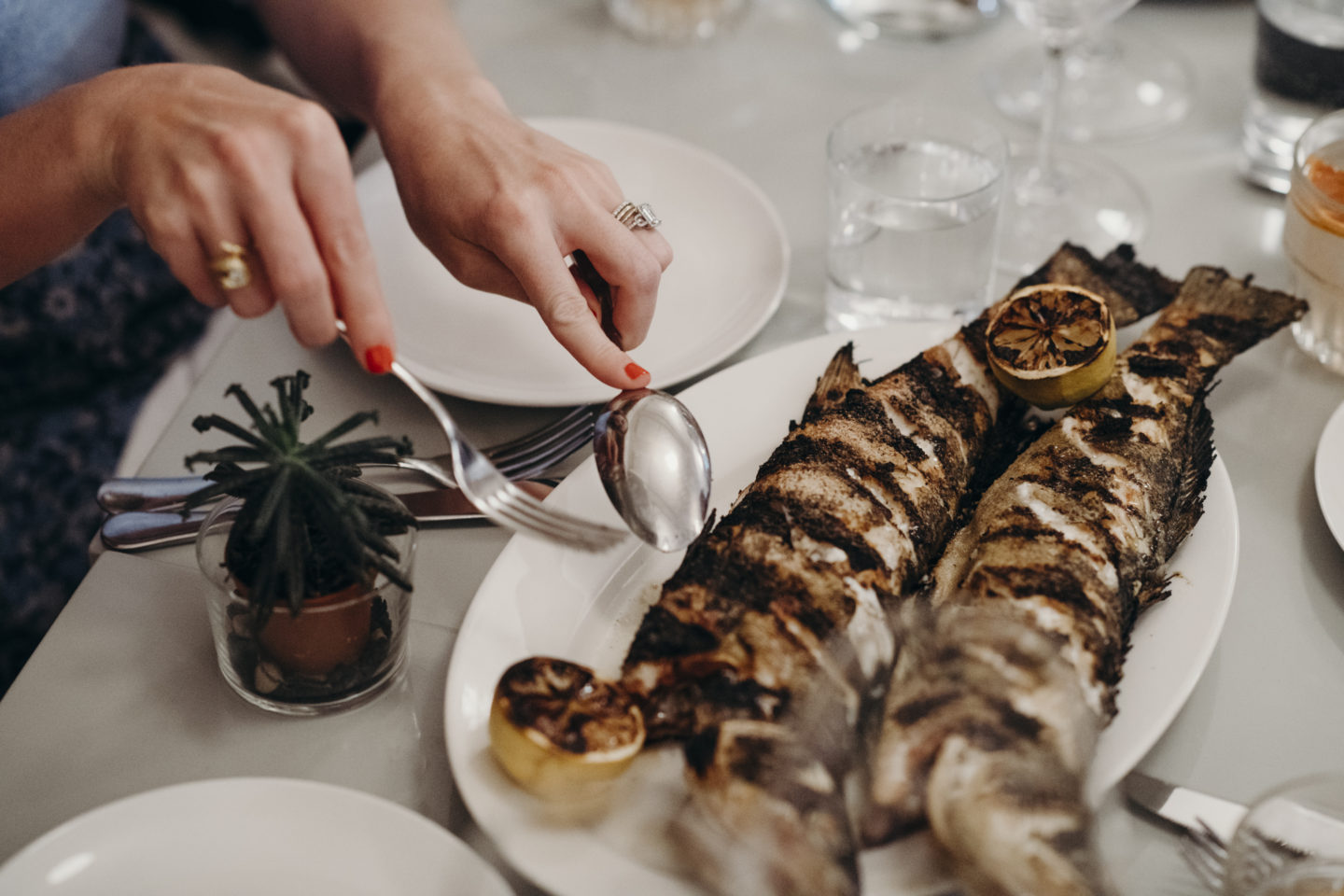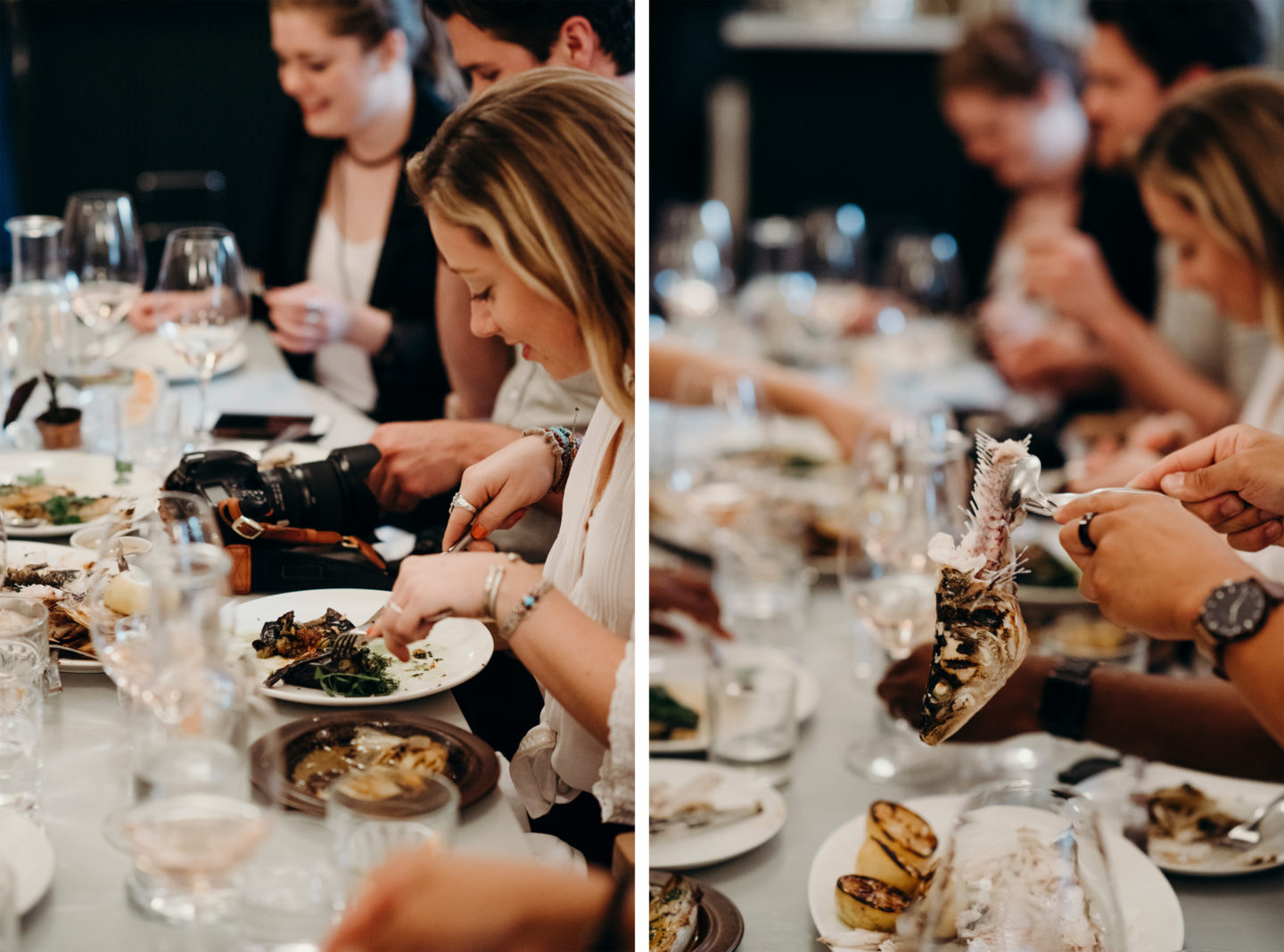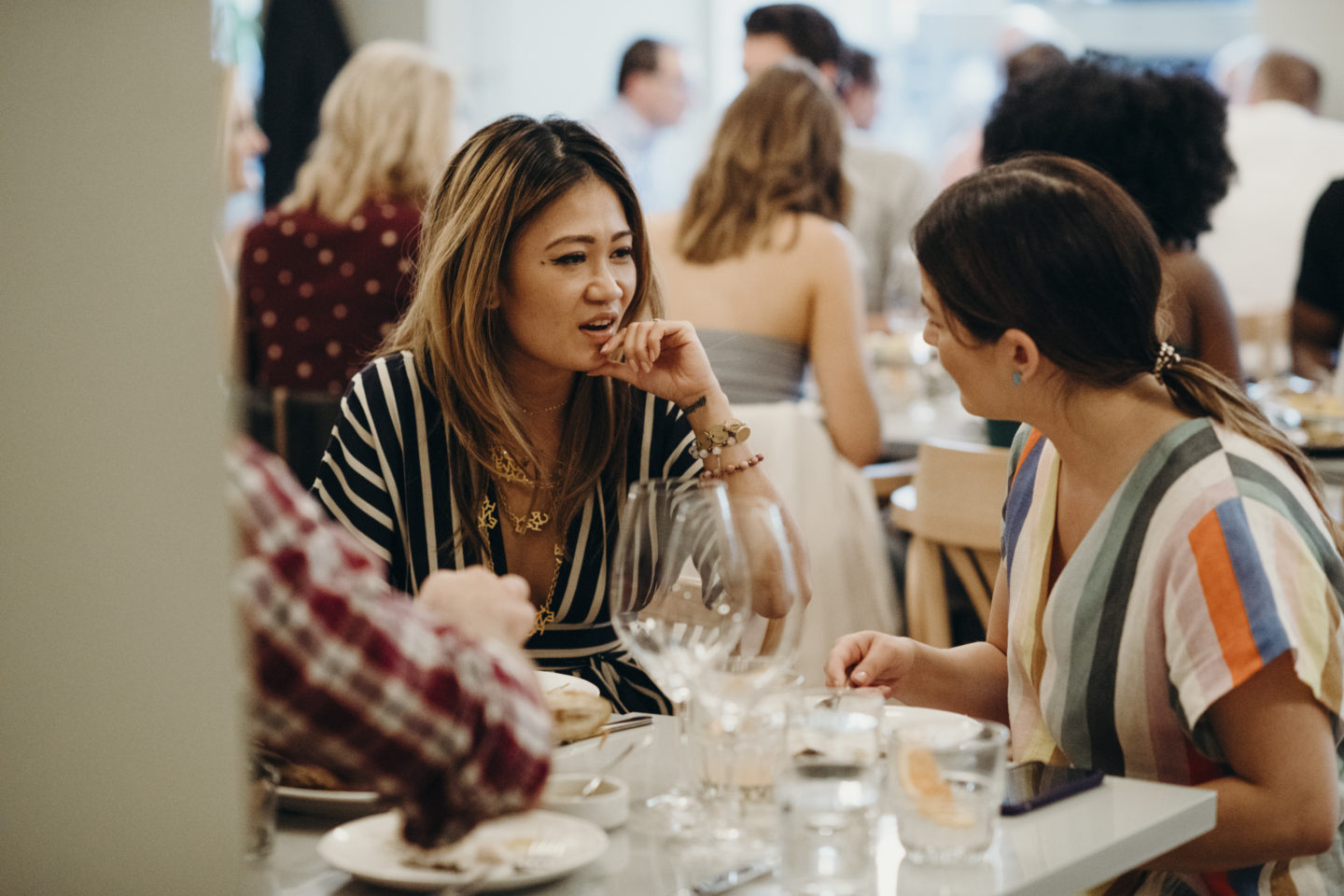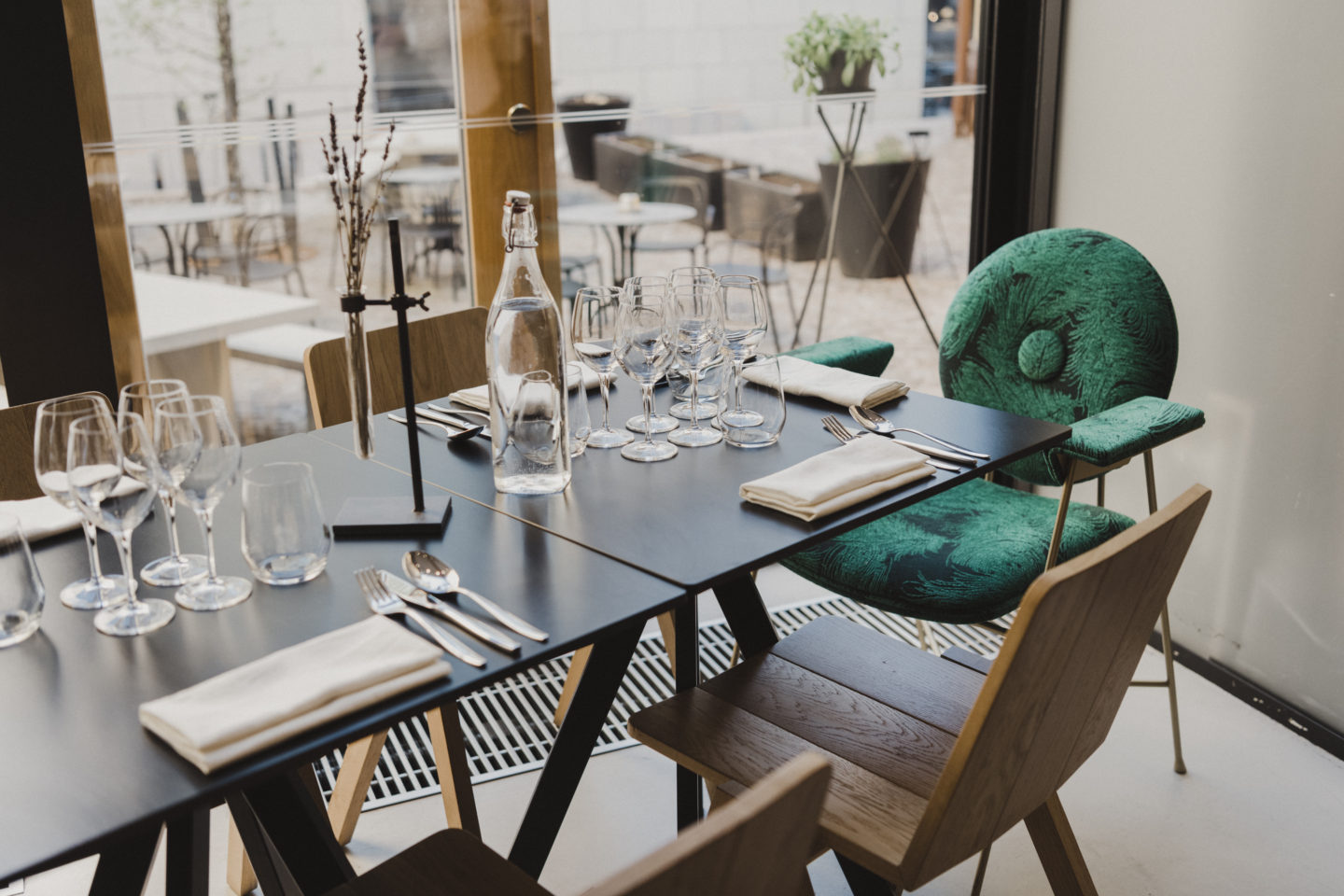 Dinner at CHAPTER close to the Helsinki Cathedral was amazing.  The space is an instagrammer's dream and the food and drinks were excellent.  One of the cocktails came in a book.  Try to picture that.  I would definitely recommend this restaurant for dinner and cocktails.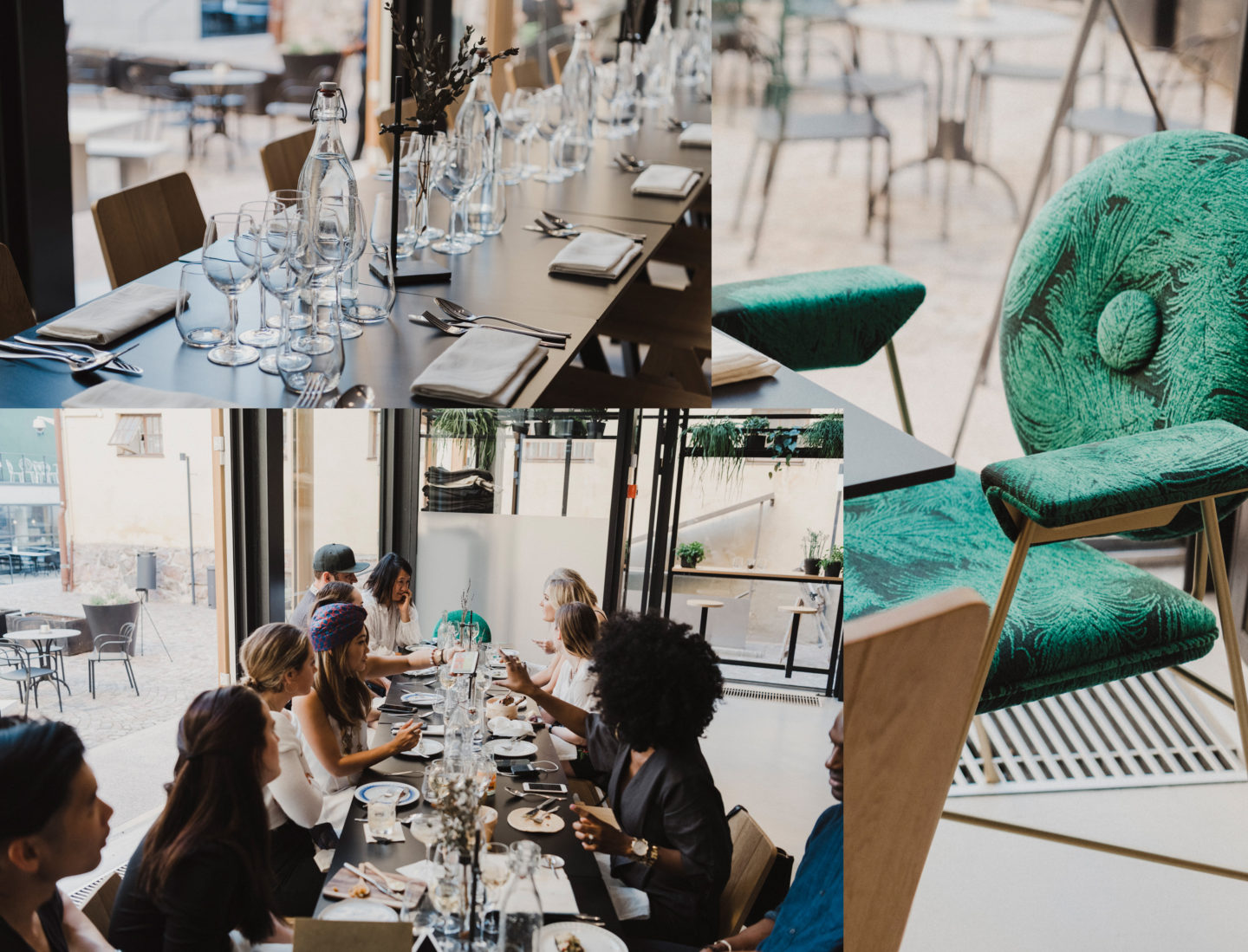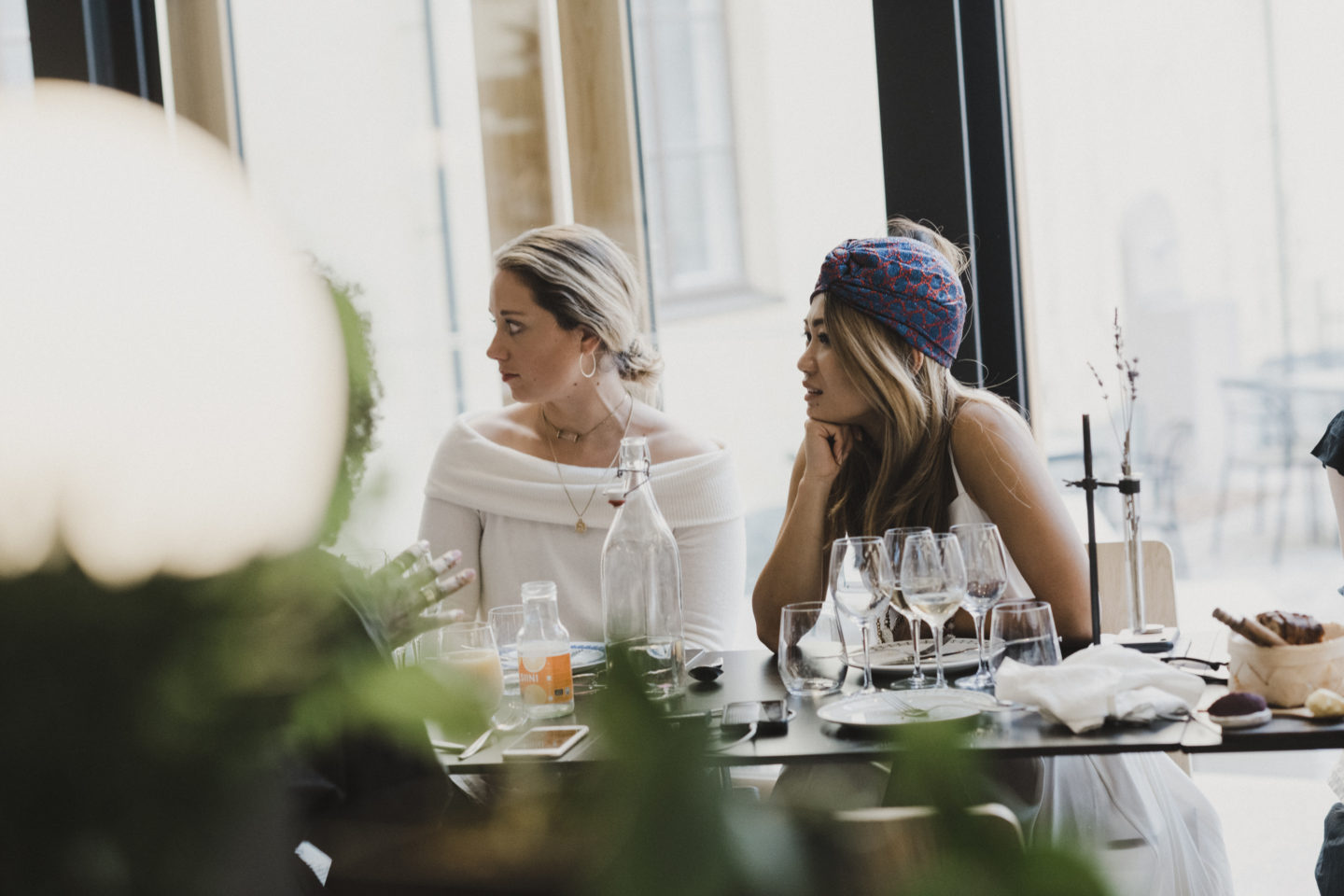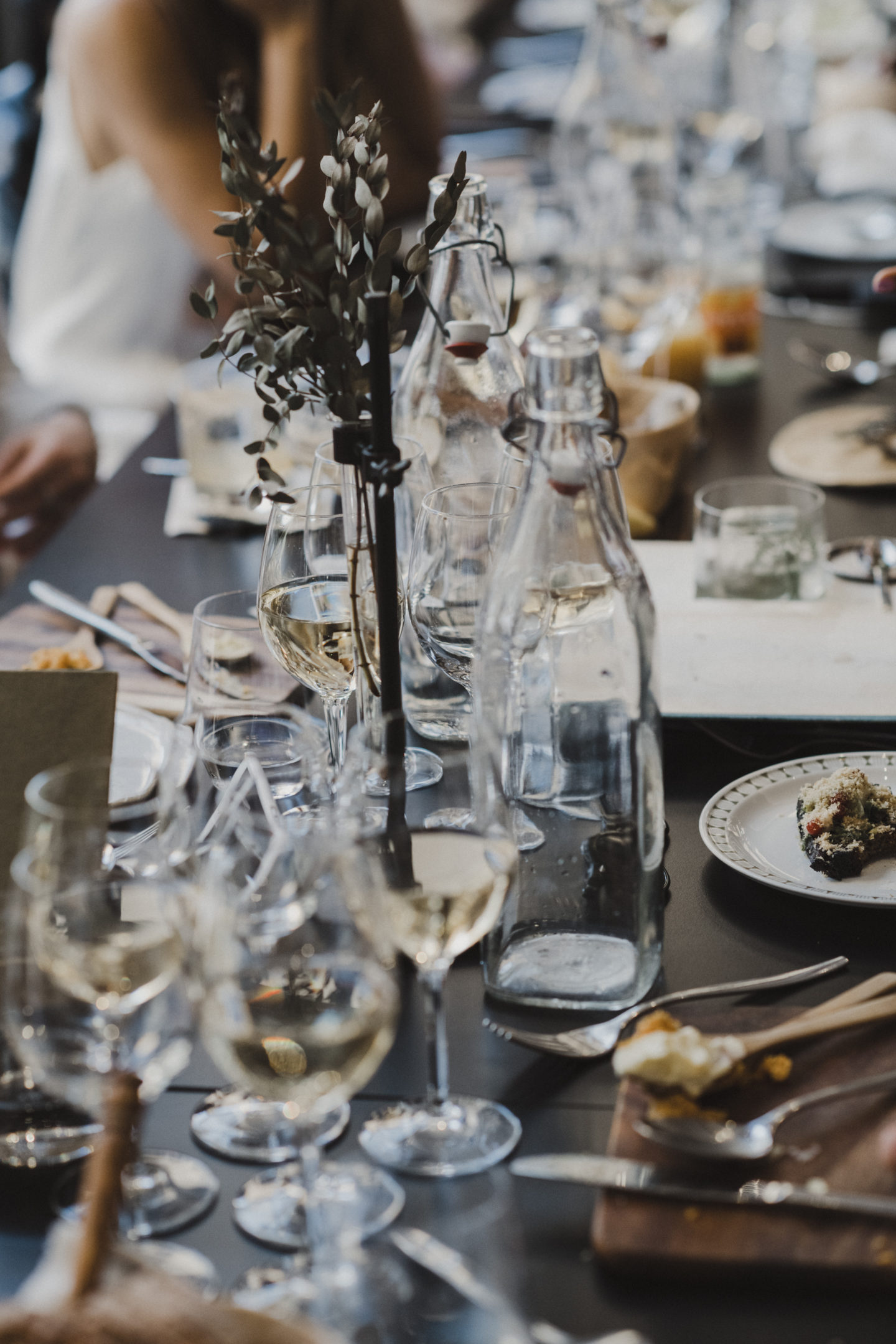 Oh and here's the most life changing fact I learned about Helsinki/Finland.  They have some damn good Gin.  So good that it landed itself on my "must come back here" destination list.  Every cocktail I had was gin based and tasty AF.  So don't forget to stock up on some Gin at the Duty Free shop at the airport.
And now some fun facts about the trip sponsor FINNAIR and its unique Stop Over Program!
– Finnair is the flag carrier and largest airline of Finland and a member of the oneworld Alliance.
– Finnair is the sixth oldest airline in continuous operation.
– Finnair's freeStopOver Program offers passengers flying through Helsinki the option of spending up to five days in Finland at no additional cost on either end of their journeys.  Finnair currently flies year-round flights from New York's John F. Kennedy Airport, in addition to seasonal service from Chicago (O'Hare International Airport) and San Francisco (San Francisco International Airport).
– Finnair's website can help you book travel, hotels and activities to experience throughout your StopOver, making it convenient and easy to book.
Finnair flies between Asia, Europe and North America with an emphasis on fast connections via Helsinki, carrying more than ten million passengers annually. In 2017, Finnair's extensive network connects 19 cities in Asia and 7 cities in North America with over 100 destinations in Europe. Finnair is a member of OneWorld, the alliance of the world's leading airlines committed to providing the highest level of service and convenience to frequent international travelers.
For more information, visit www.visitfinland.com.
Images by ALINA TSVOR