HOLIDAY DREAMS WITH RAZNY JEWELERS
I have set aside these set of images for a few reasons.  First, I love them on their own in all black and white.  Second, they make me feel some kind of way when viewed all together.  Third, to introduce what I hope to be a lasting relationship with an incredible local Chicagoland jeweler that has been in the business through three generations, Razny Jewelers.  I met the Razny family a couple of months ago and I felt like we were kindred souls.  Razny Jewelers has always been a family business which started back in the 50s by Stanley and Jane Razny when they opened their storefront in Addison, Illinois.  In 2002, they passed the business to their son and his wife, Stan and Ingrid Razny.  Here's the kicker.  Both Stan and Ingrid were accountants before they took over the family business.  Accountants!  How could I not love this family?!
Kindred accounting souls aside, they are also amazing people.  Stan is so kind and gentle.  He has a warm vibe and is so welcoming that you just want to hug him immediately.  He also has a way of making you feel instantly at home which is how I felt at their brand new Chicago store located right on Oak Street.  It's easy to feel intimidated walking into the stores that line Oak Street, but the Razny's and their team know how to invite you in without the pretentious vibe you can sometimes get on this block.
Stan's wife, Ingrid is also quite an incredible and hilarious woman.  This lady cracks me up!  I loved chatting with her and laughing about our "accounting" lives over a few glasses of wine.  She's a great compliment to her husband and she's the type of person who will keep it 100, which you know I love people like that.  No bullshit.
Gearing up to take the reigns after them is their beautiful daughter Christine.  When I say beautiful, I mean she's like… really pretty.  On top of that, she's not one to be underestimated.  Christine is educated and passionate about her family's business and is the perfect combination of her parents.  Tasked to take the business into the future, I am 100% positive she will slay.  I can't think of a more perfect and badass FEMALE to propel the Razny name to the next level.  Backed with a team that have been with the company for years along with some fresh new young blood, it is truly an extended family of amazing people.
When it came time for my photoshoot at Aire, I knew I wanted to add some sparkle to the images.  So I clearly called upon my new family, the Razny's, to loan me out some shiny fun things.  Because who doesn't want to float in warm baths wearing diamonds?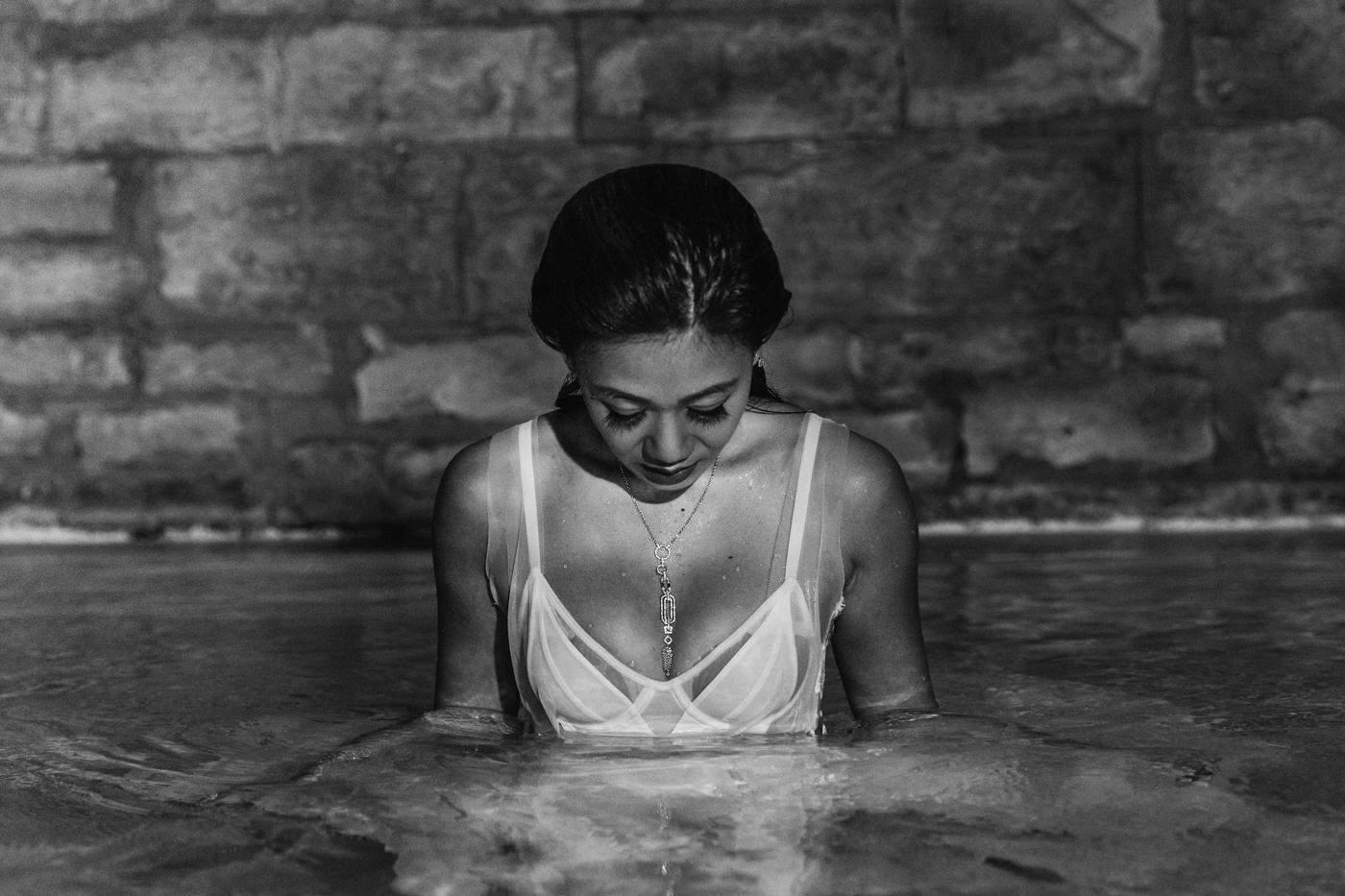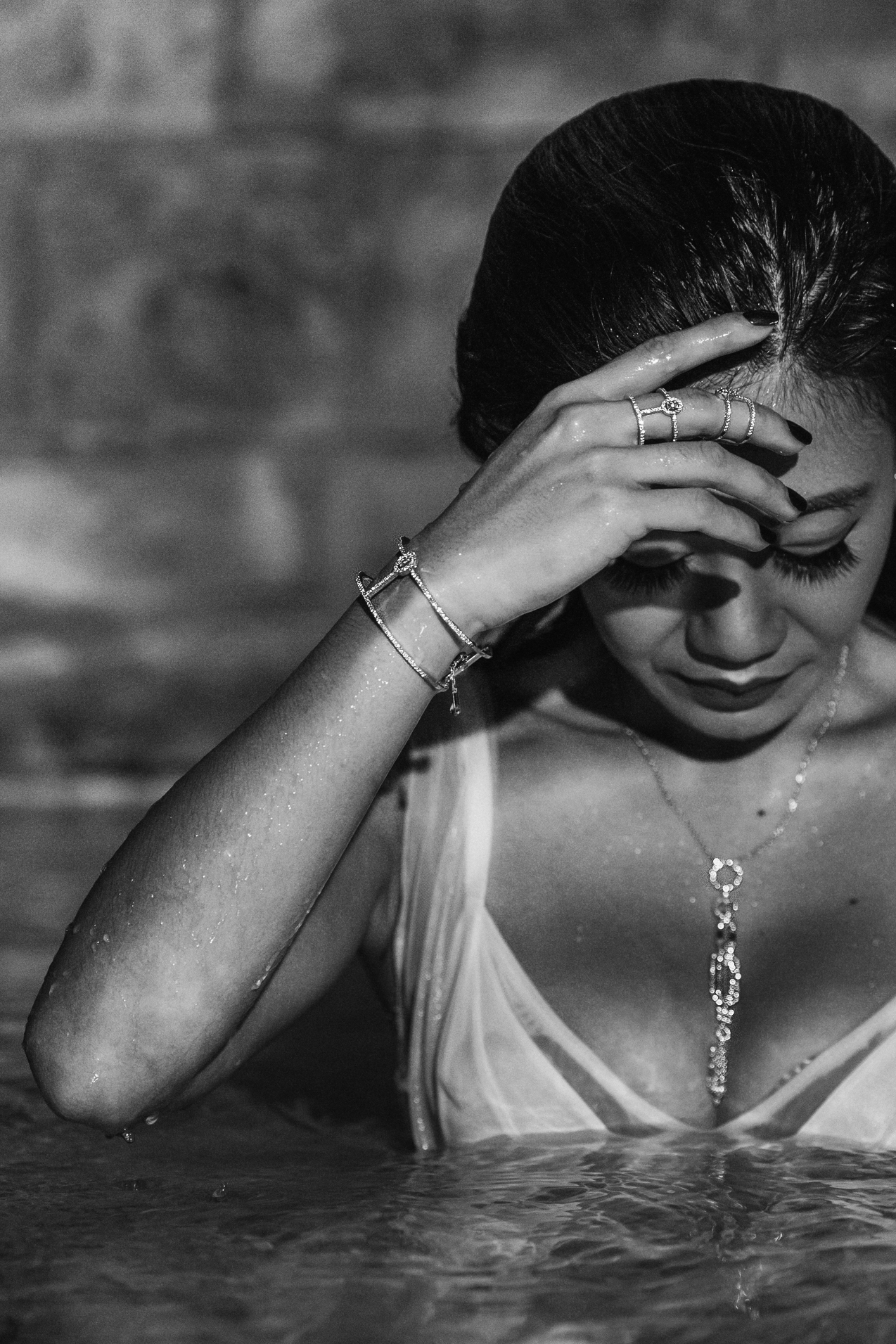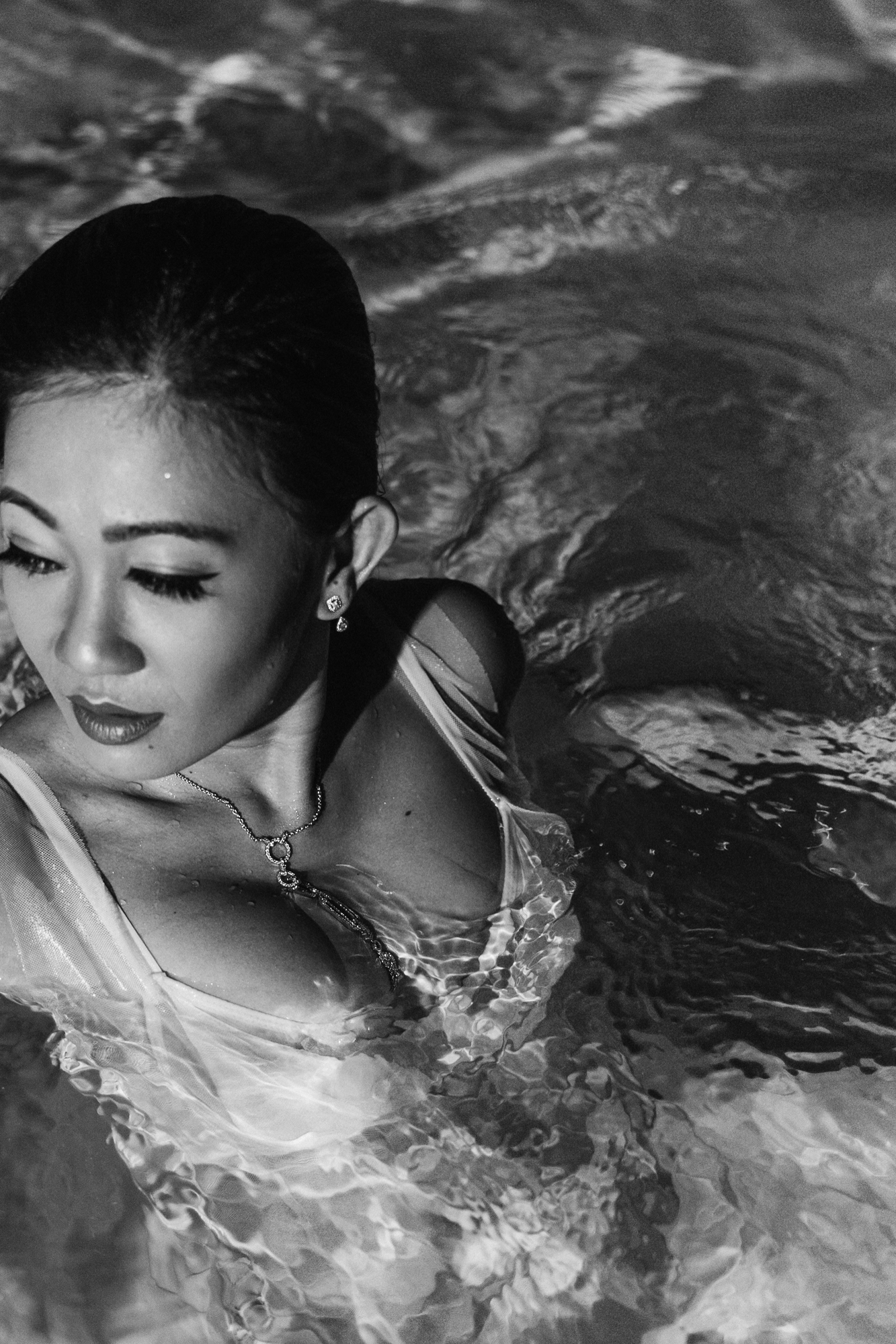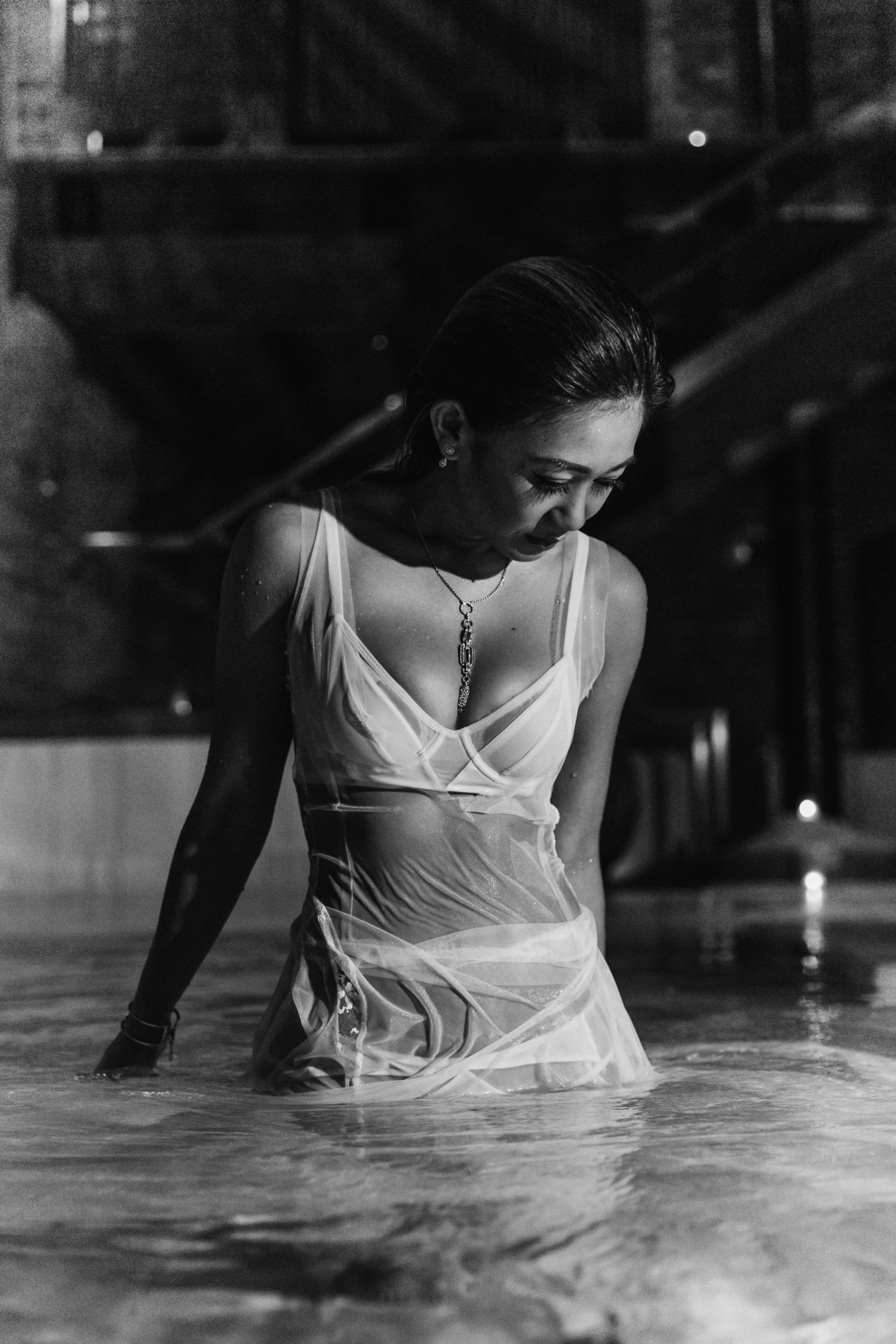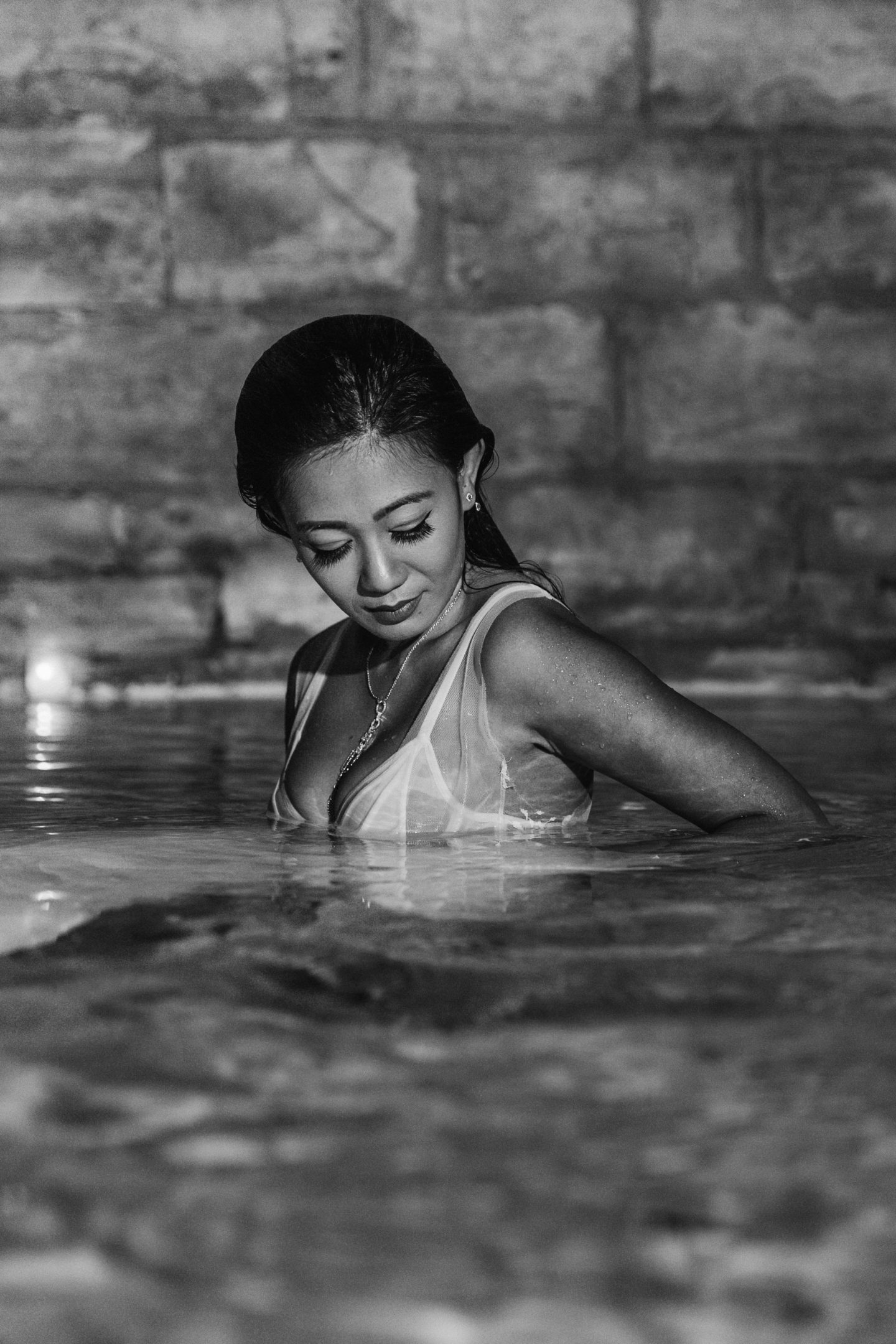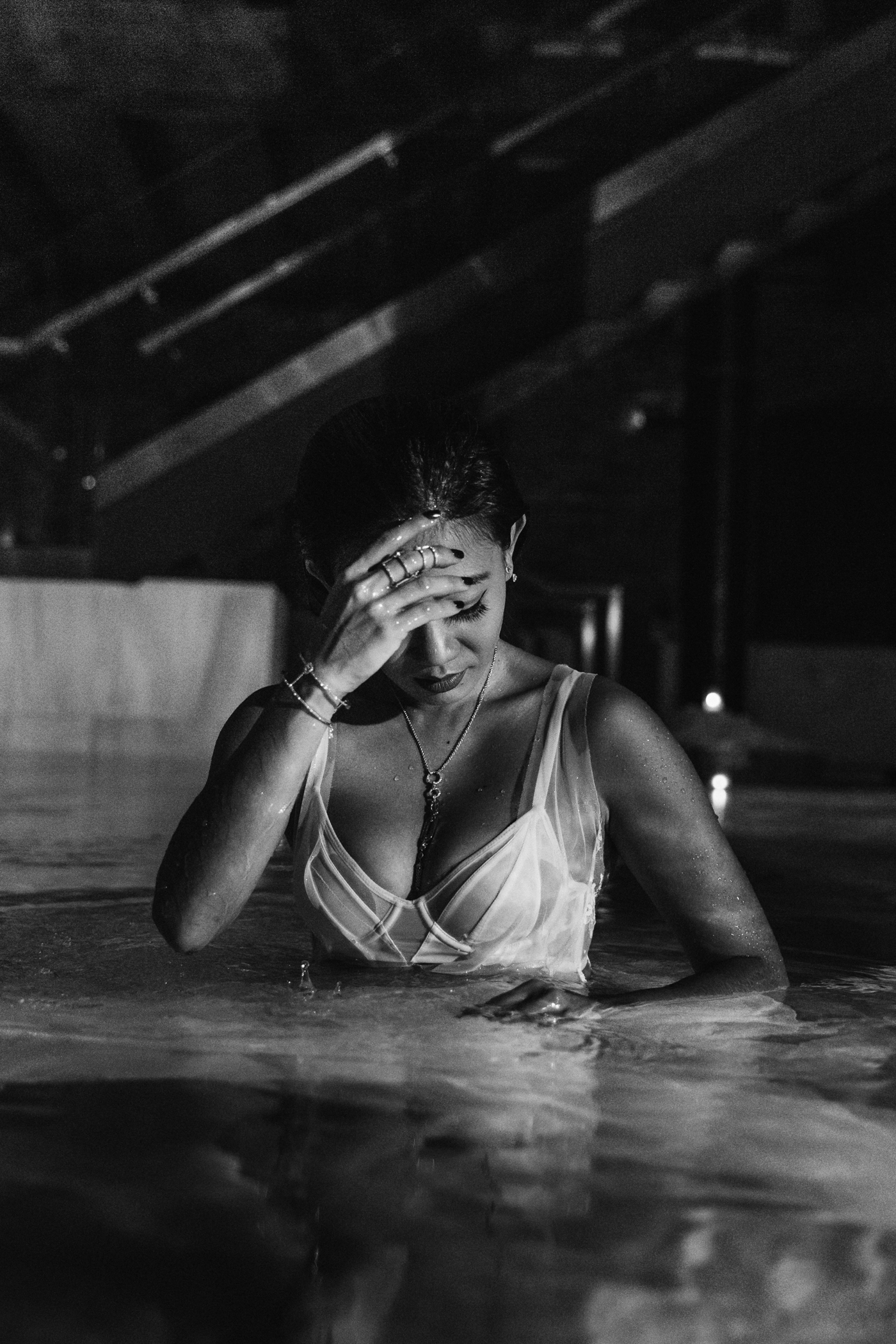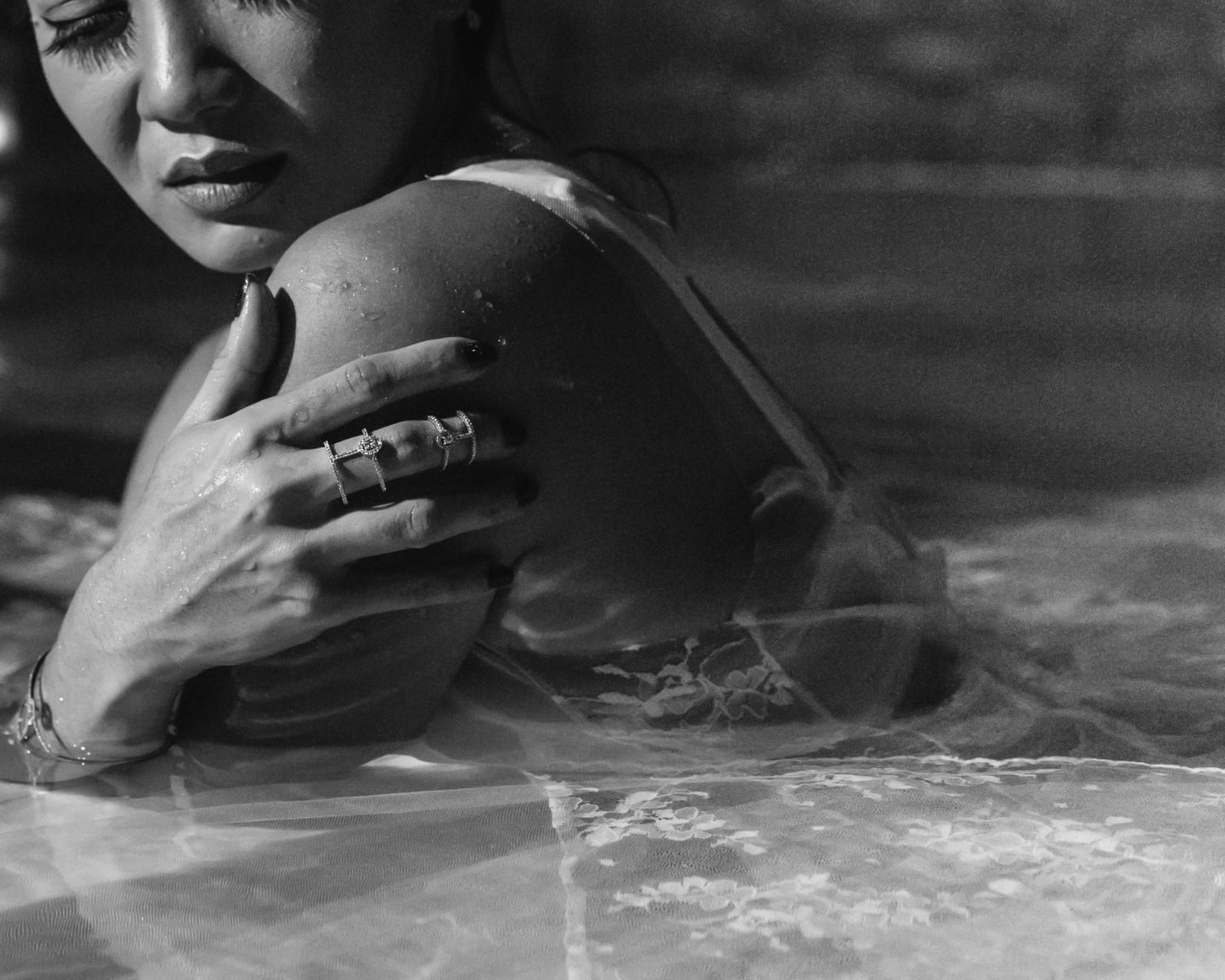 I am grateful they came to my rescue with literally a few hours notice which just goes to show how accommodating and gracious they are.  Most of the pieces I am wearing are from Messika which can be purchased at the Razny stores.  The matching ring and bracelet are my favorites.  I am hoping that Santa reads this blog.
But forget all that noise.  I have been known to get myself a Christmas present.  Why leave it up to someone else this holiday season?  There is NOTHING wrong with a woman buying herself jewelry.  I actually find it quite liberating to frost myself on occasion.  And what goes better with the holiday and winter season than a little ice on your body?