Another easy and chic look with my favorite plaid trench purchased during my London trip this past November.  I paired this trench with some pieces that should also be staples in your closet.  A classic v-neck cami and heather grey wide leg pants.  A look that can go from the office (ironic because I don't go into an office anymore) to happy hour to a nice dinner.  I absolutely love this cami and I got it in all the colors it came in because I couldn't help myself.  One of those items that is perfect for layering and will live in your closet for years.  I love the mesh detail which is a little edgier than lace.  An understated sexy cami like this one will serve you well in many outfits.  Then there are the wide leg pants.  What I love about these ones are that they are high waisted.  The high waist makes the tucked cami look better in my opinion.  It also helps elongate your bottom half.  Top the whole thing off with this edgy plaid trench and you are all set.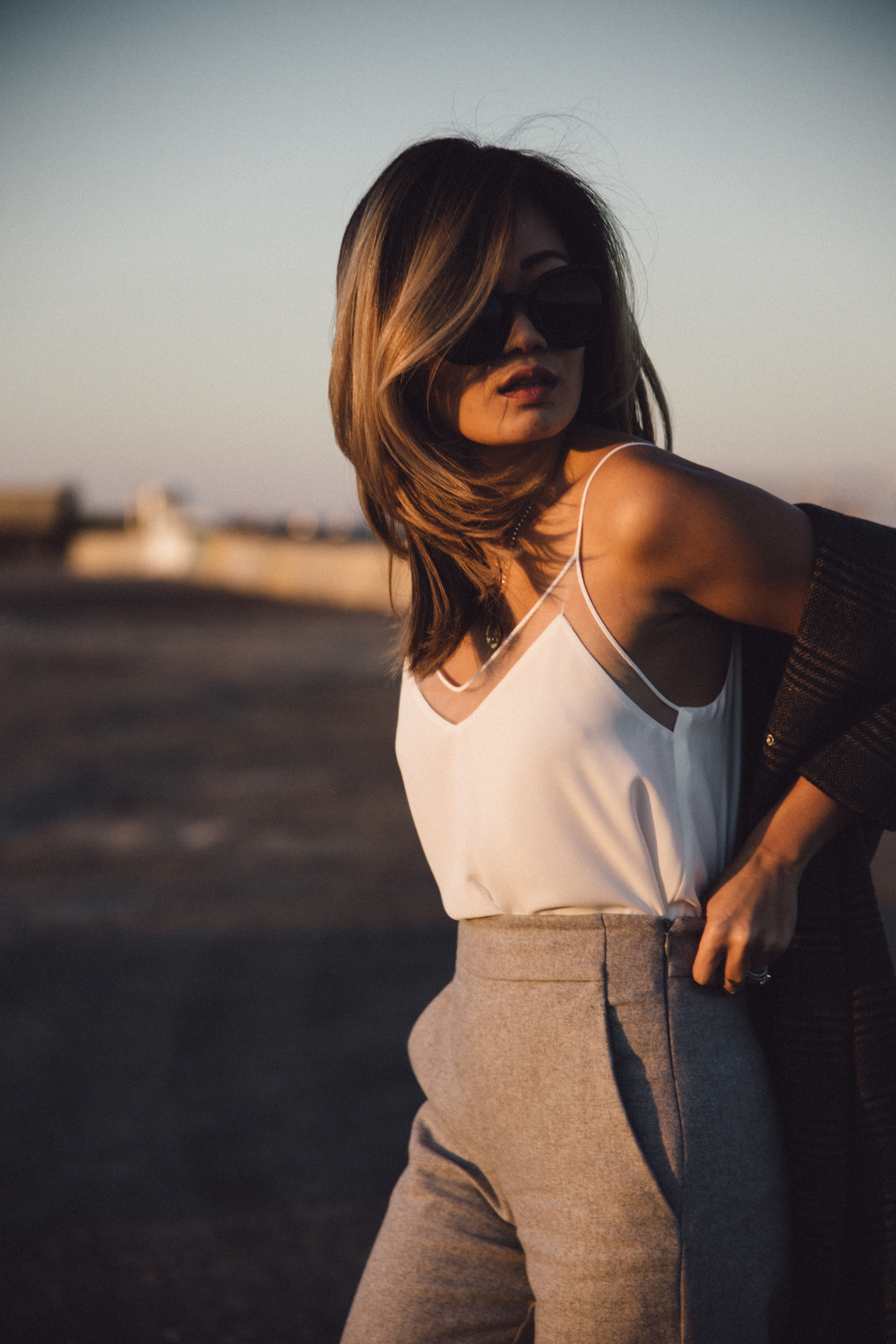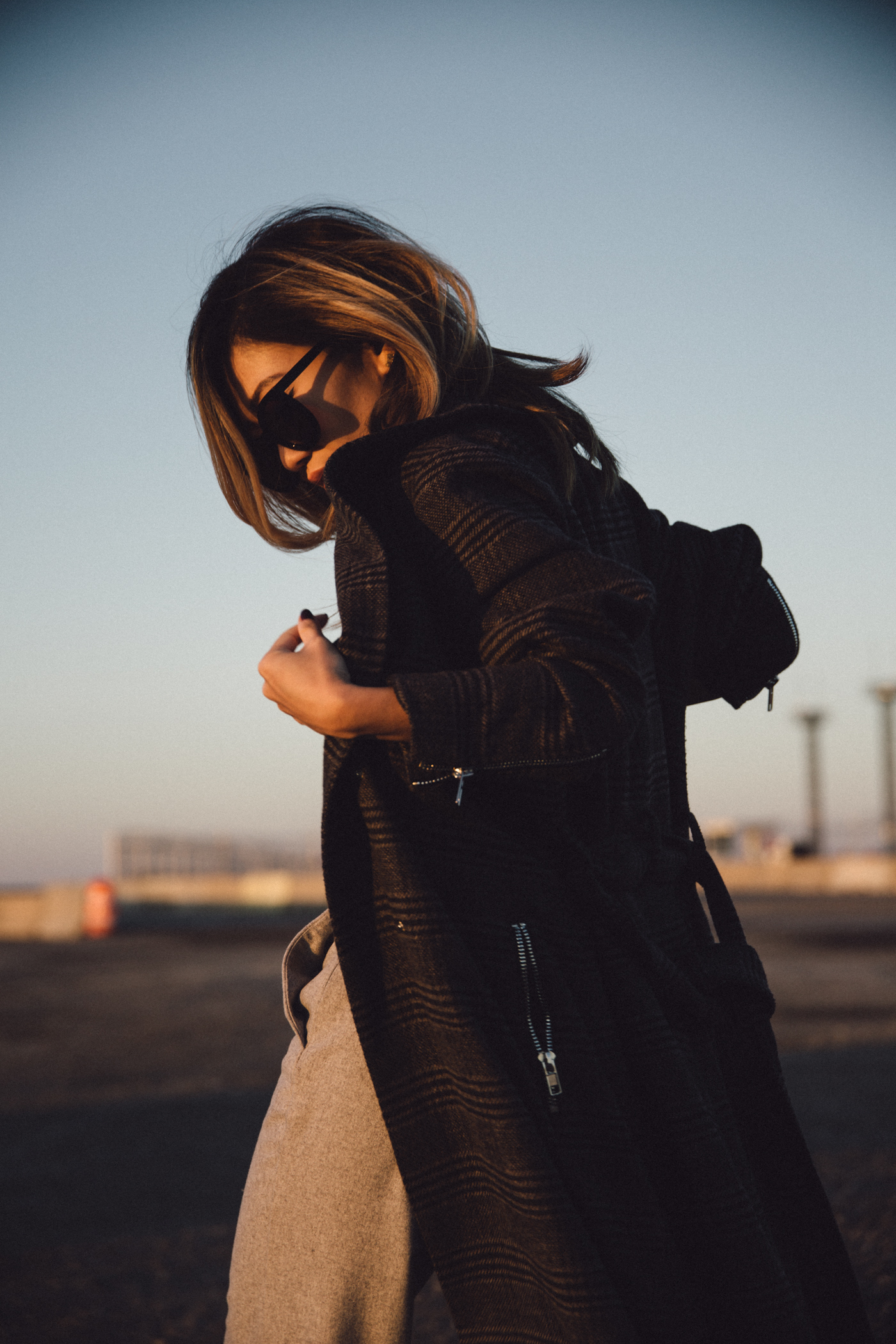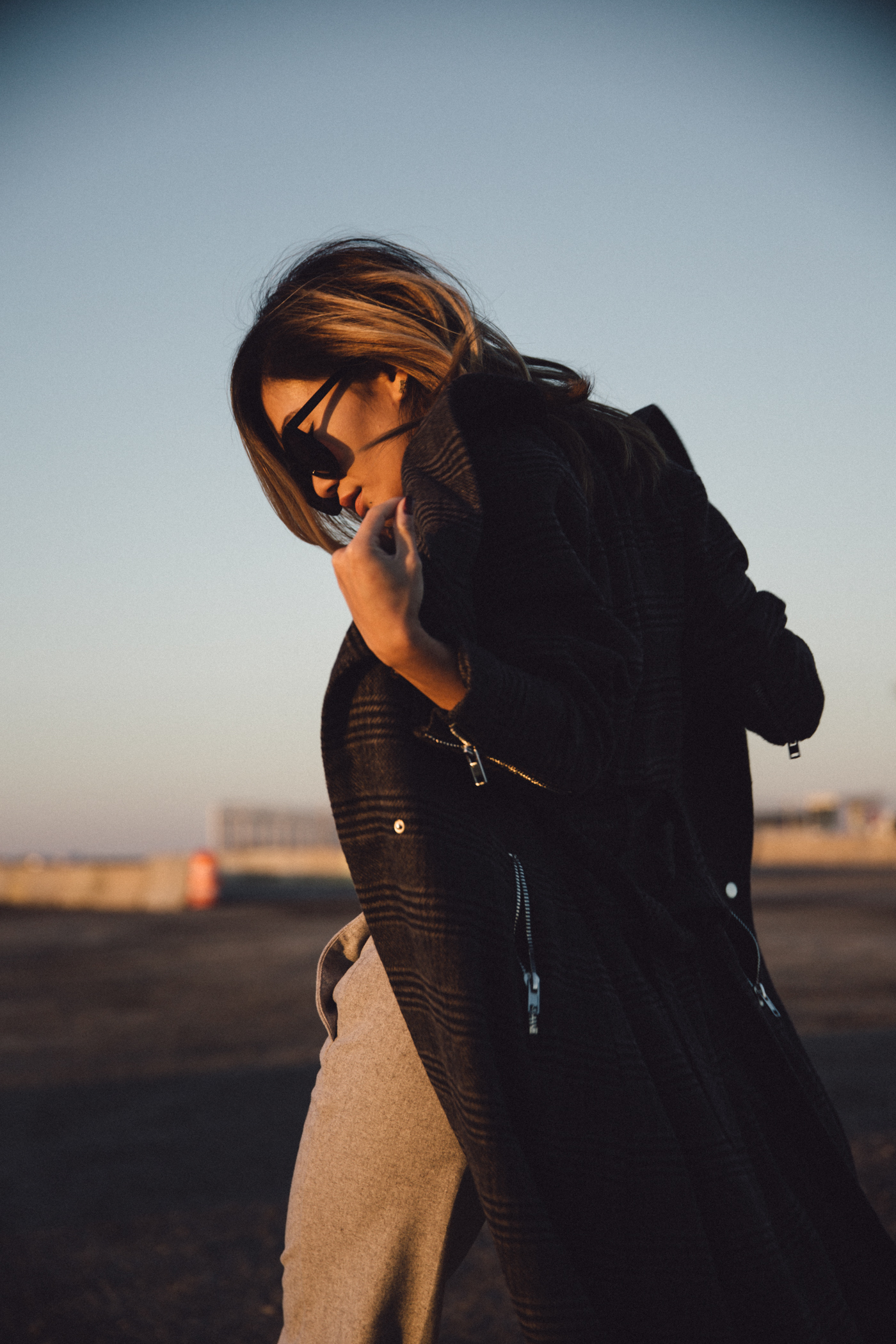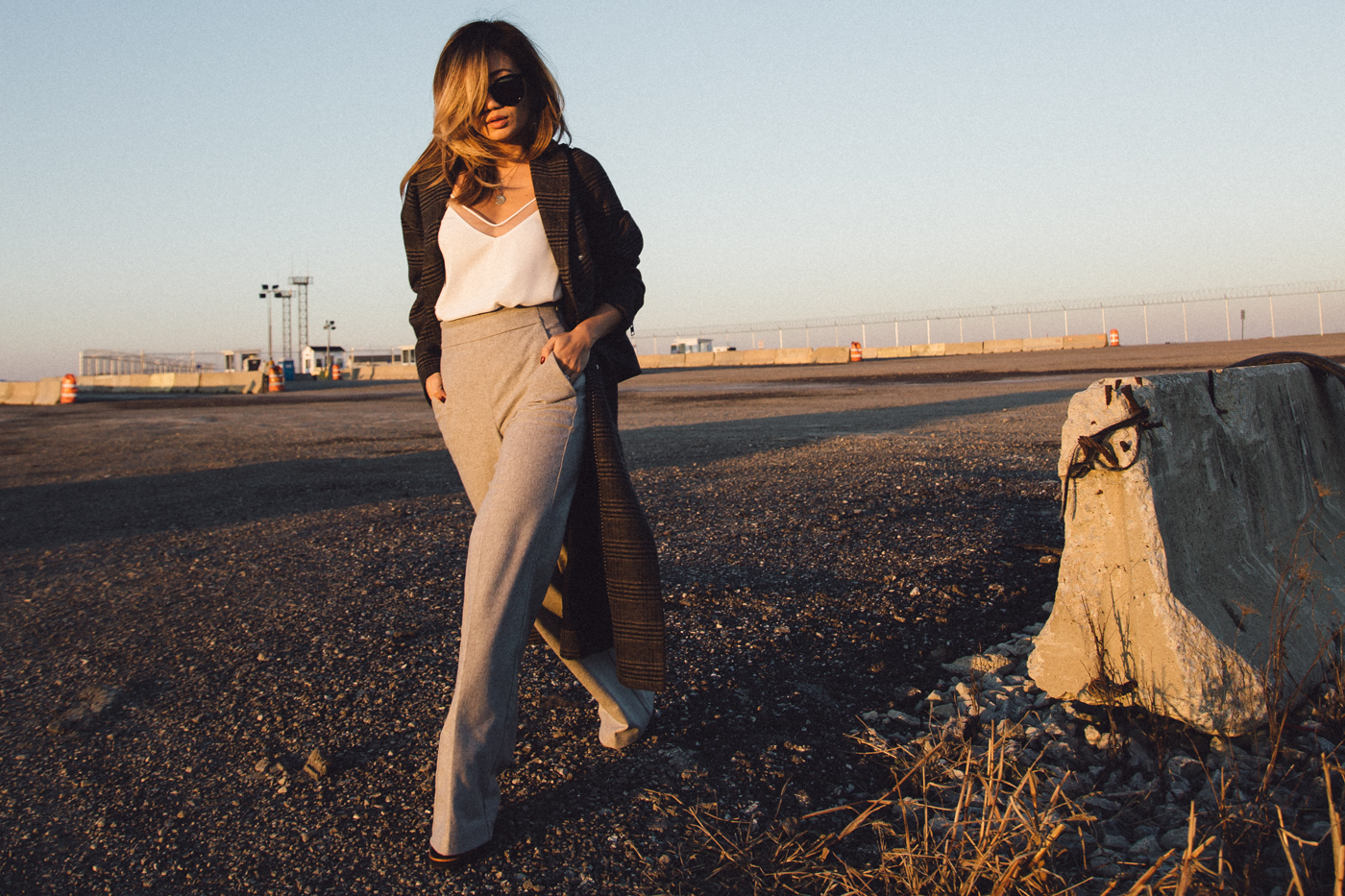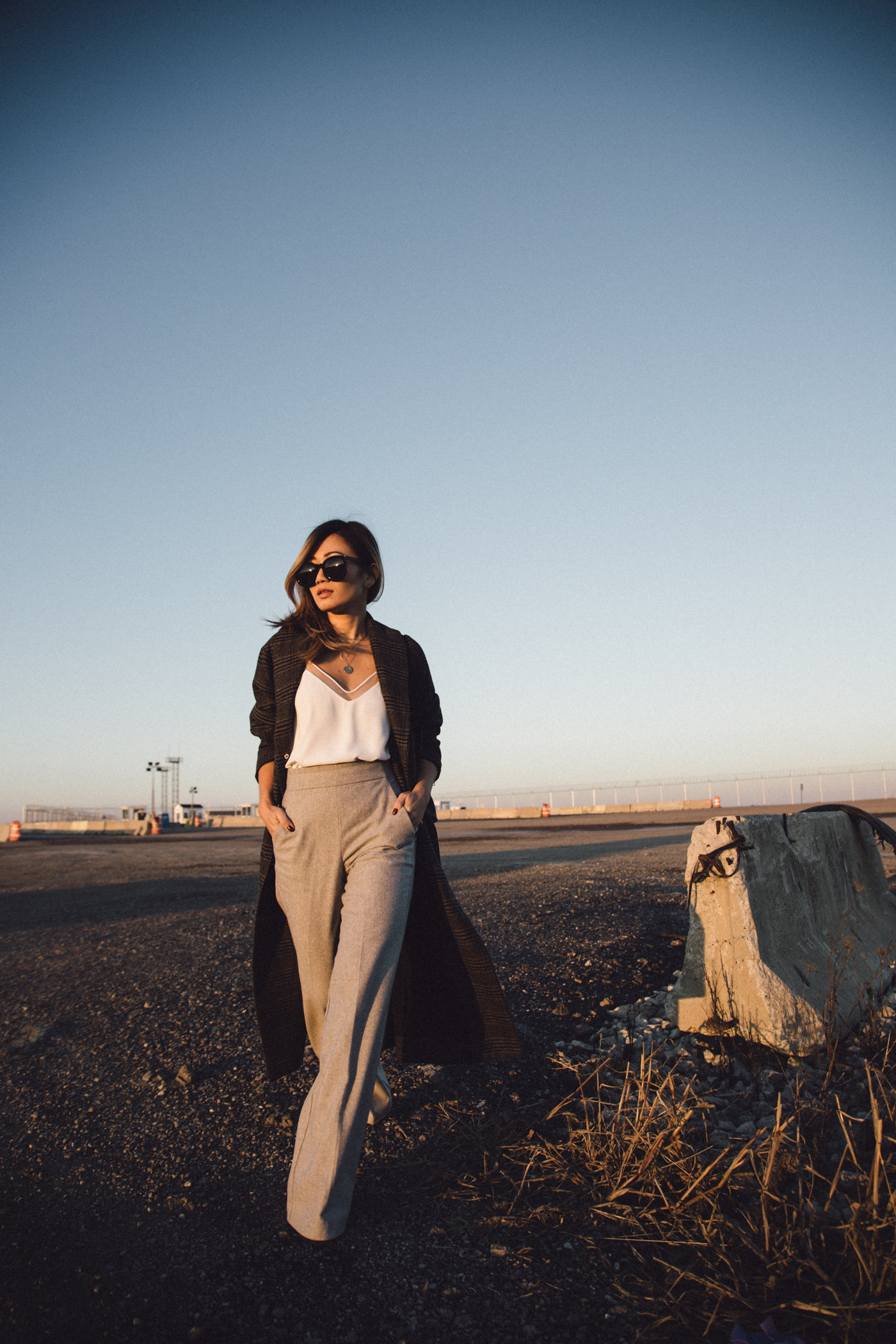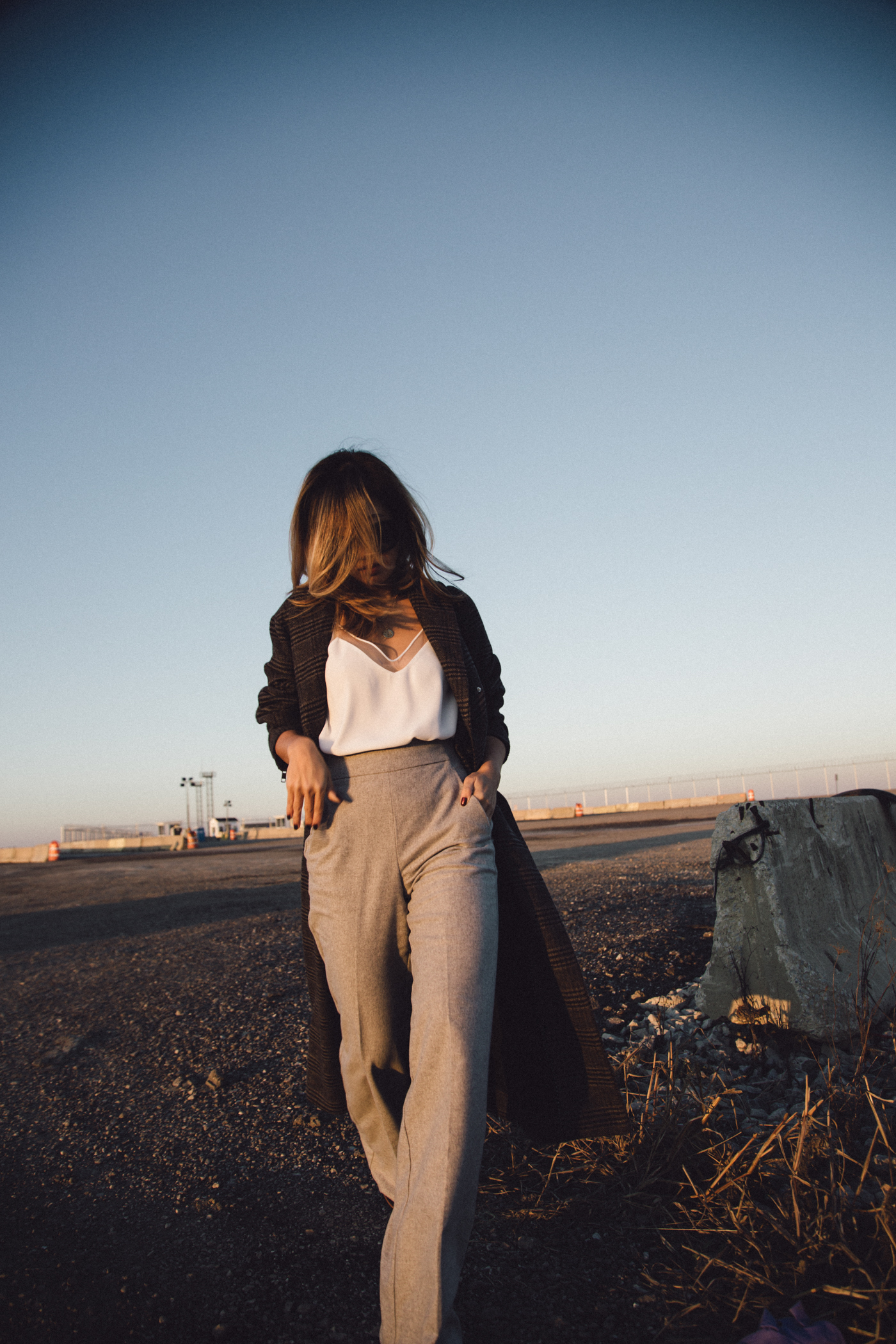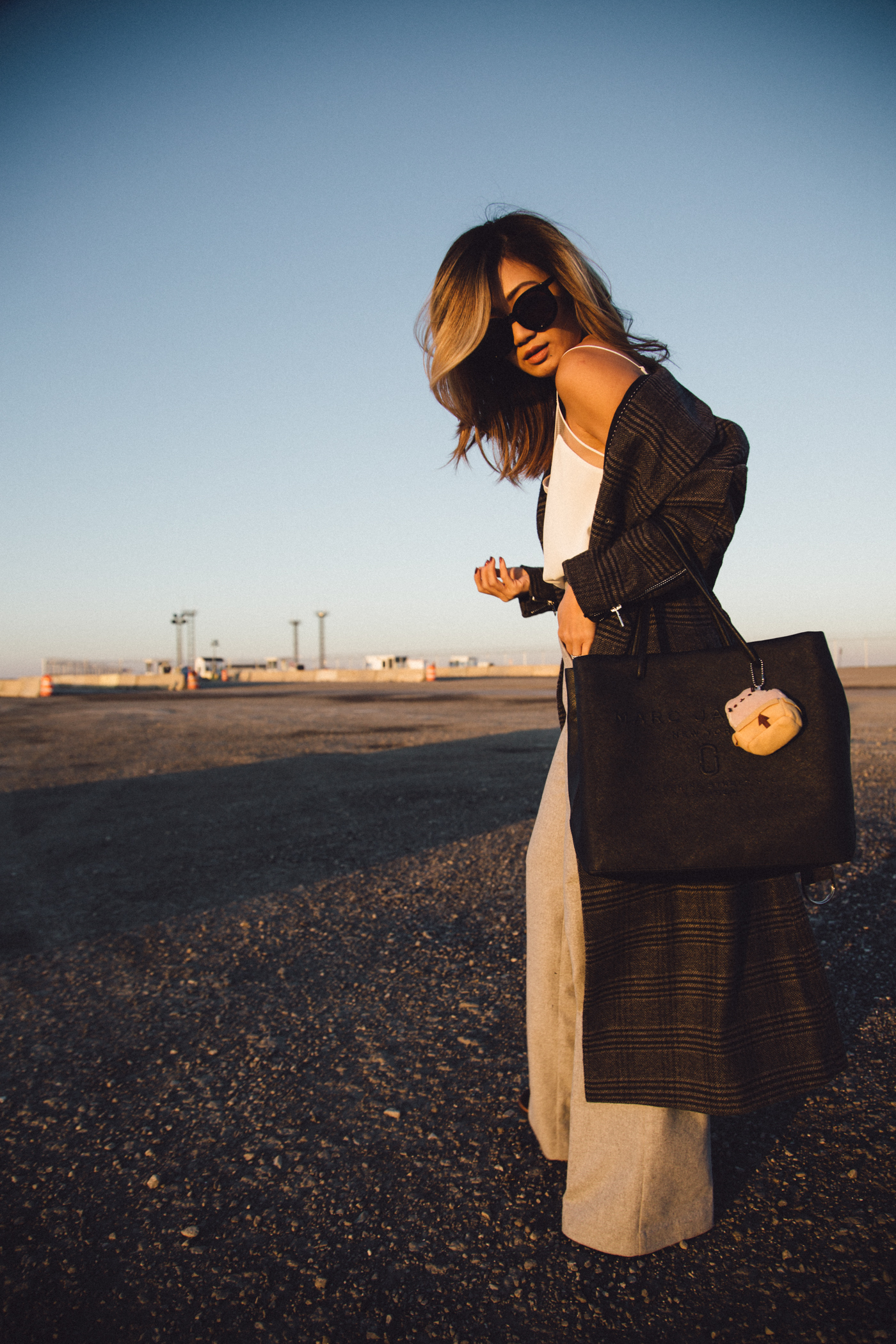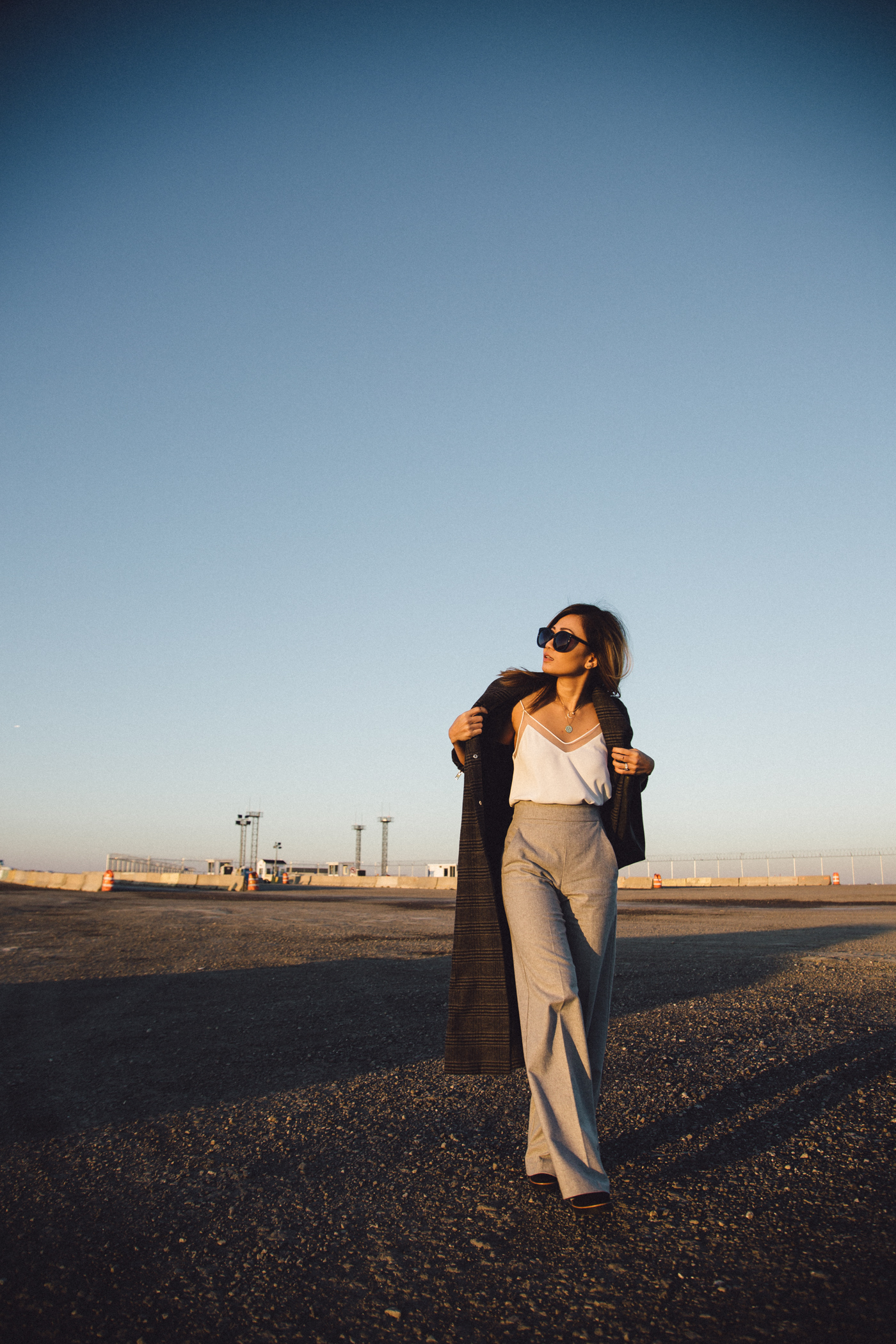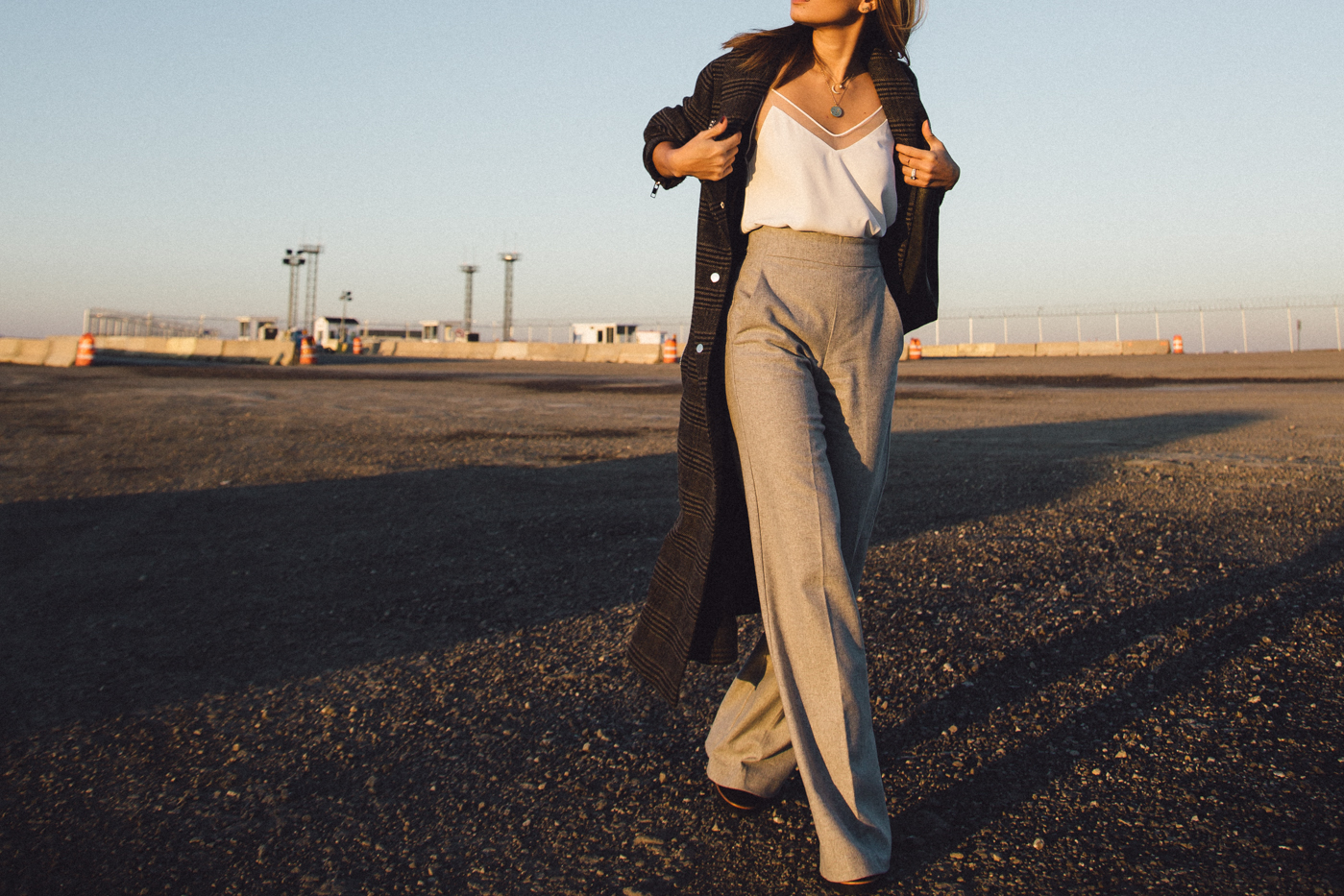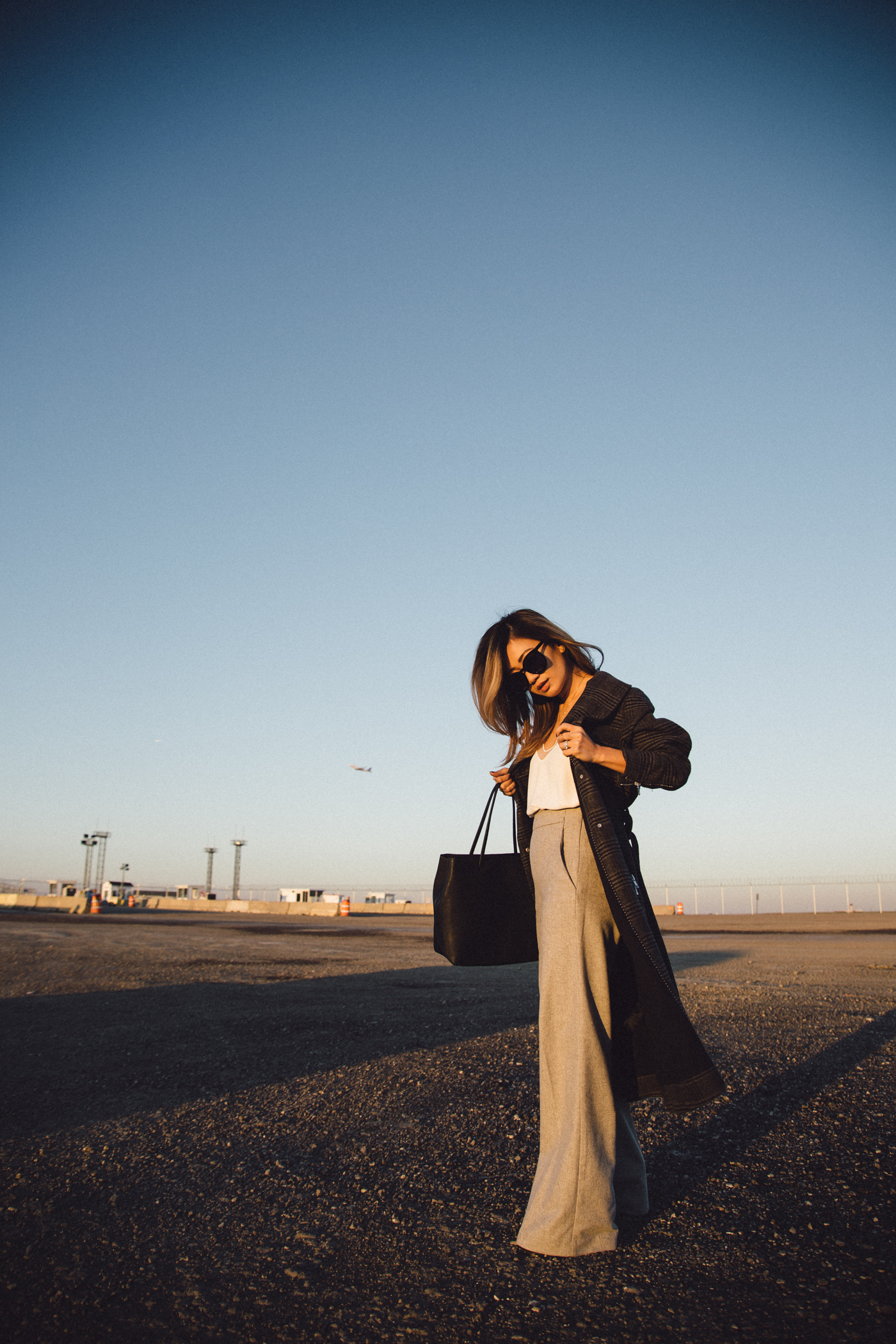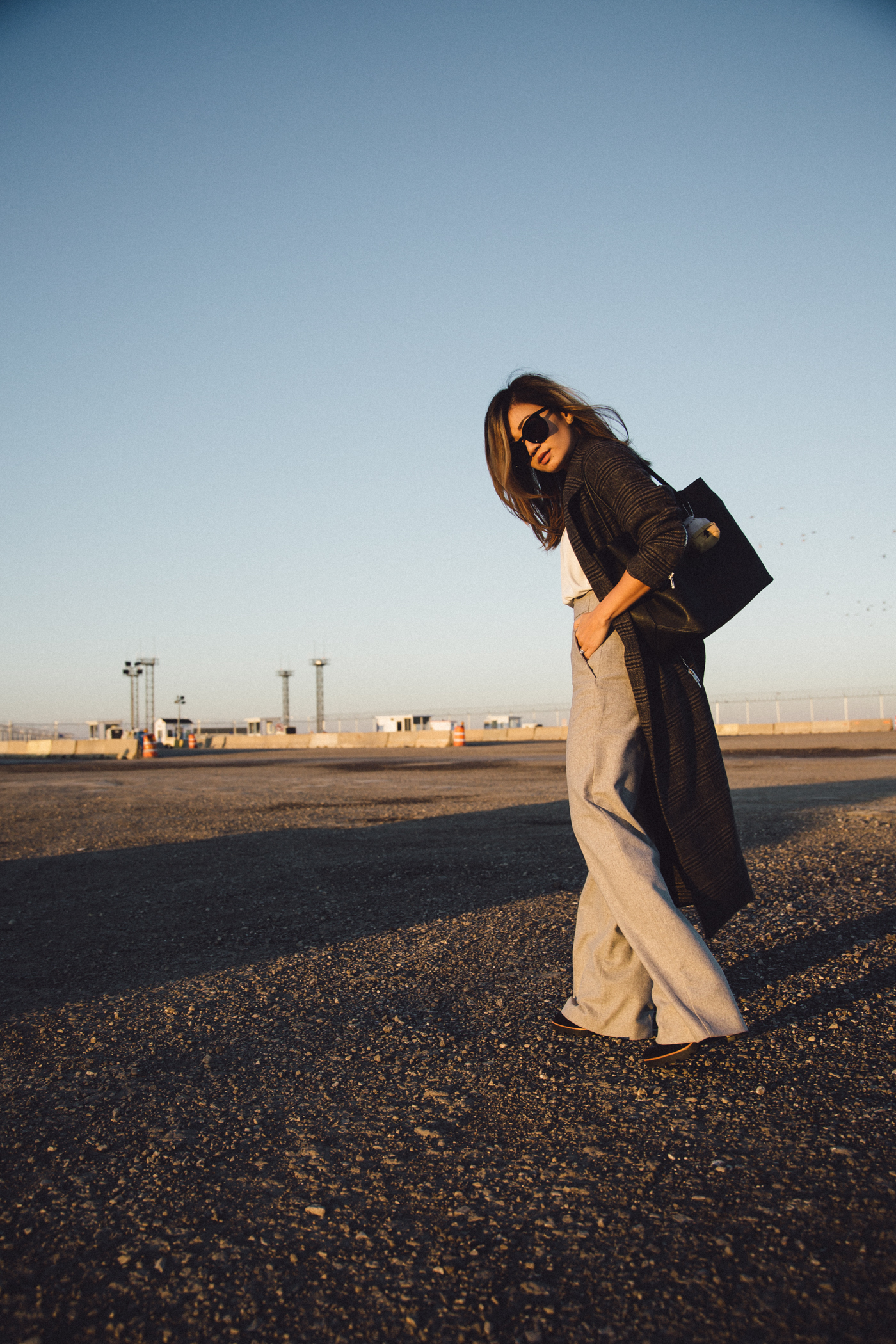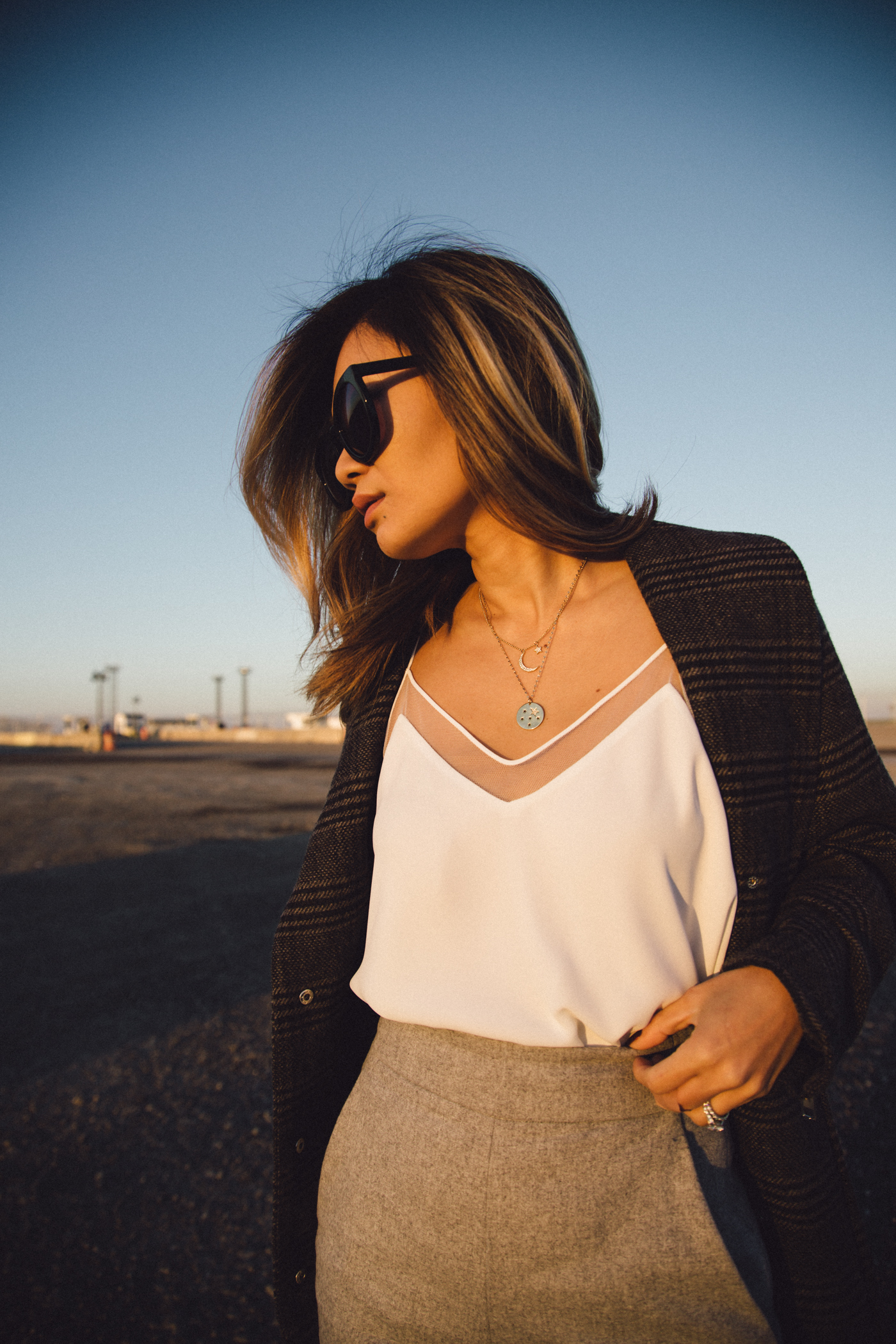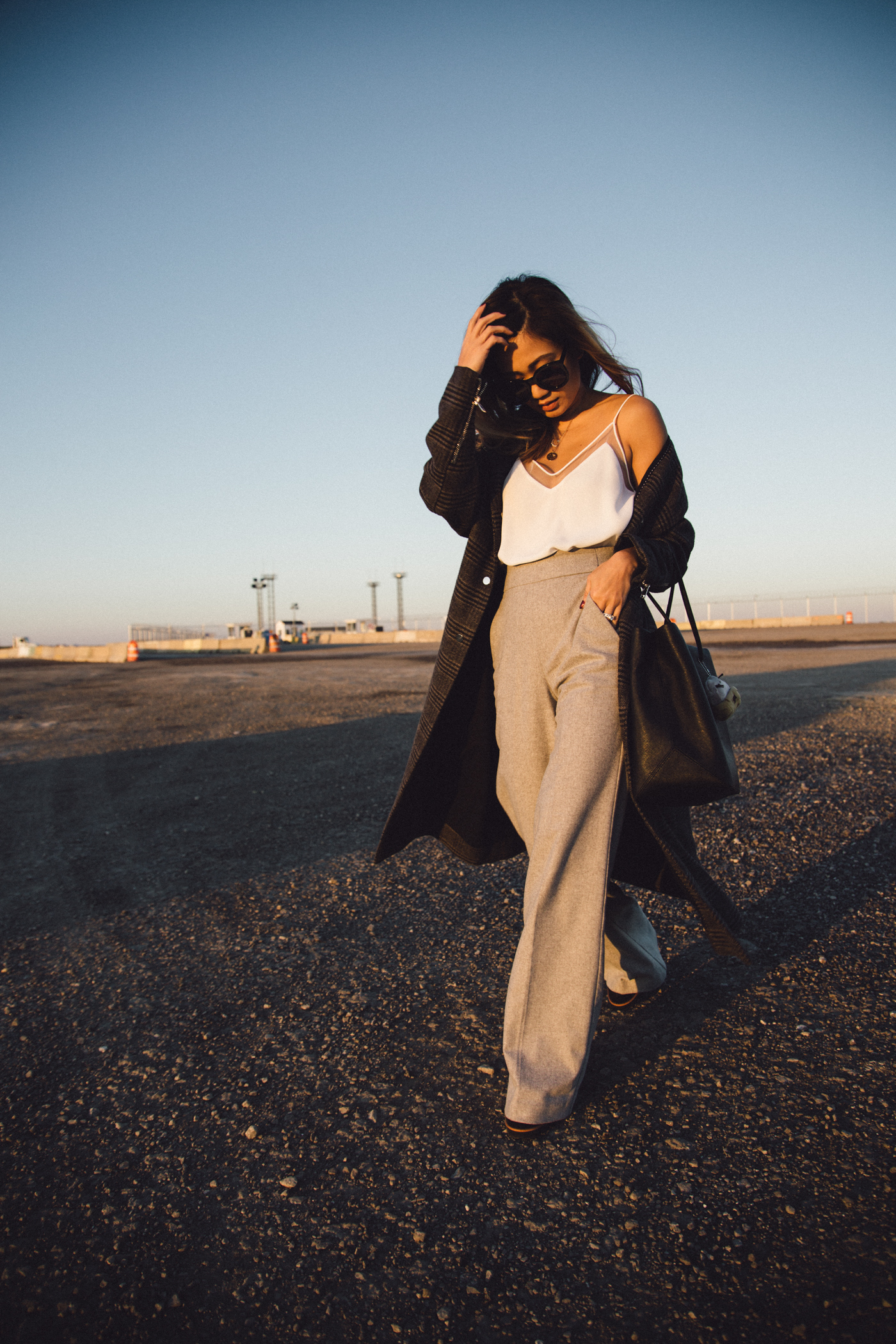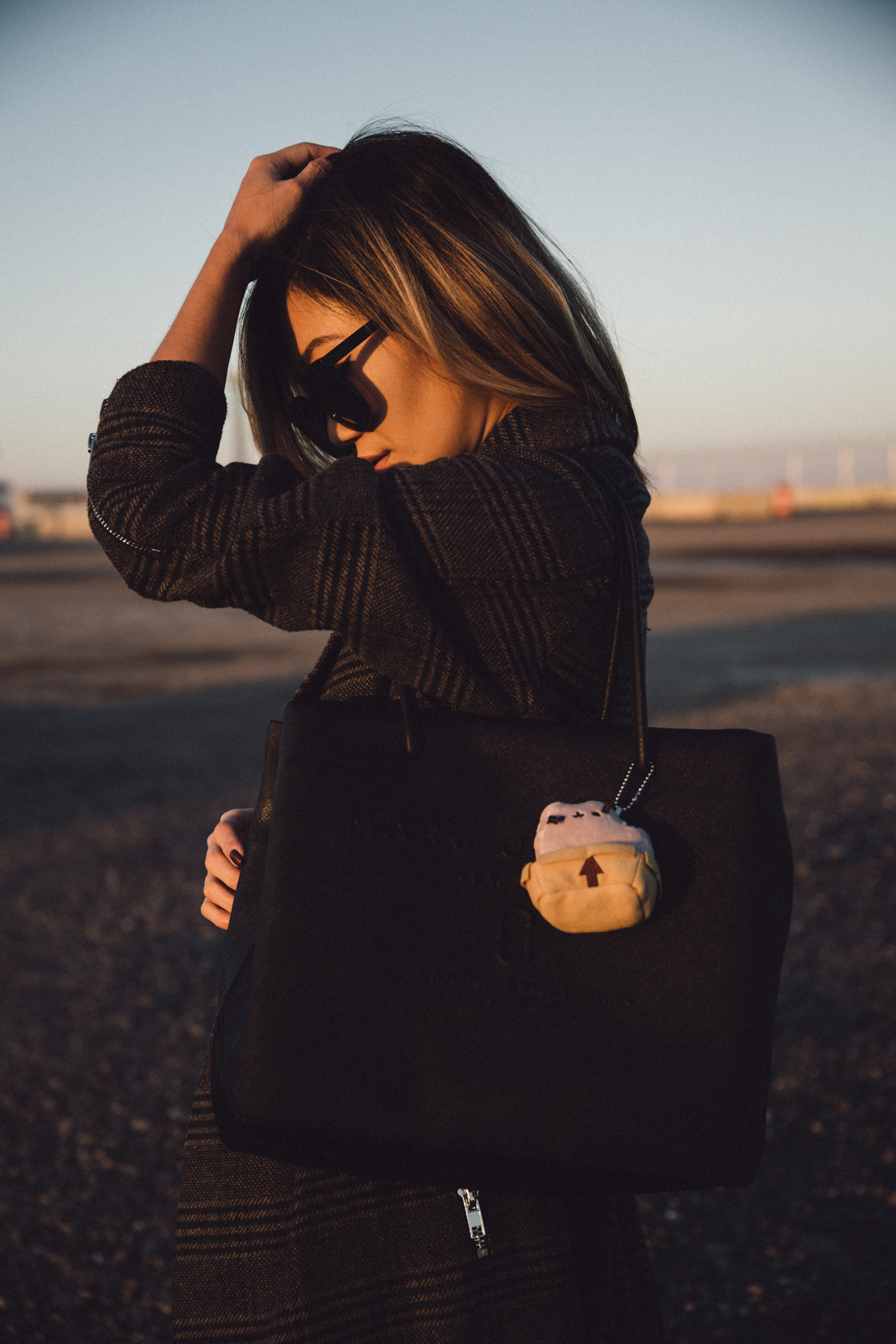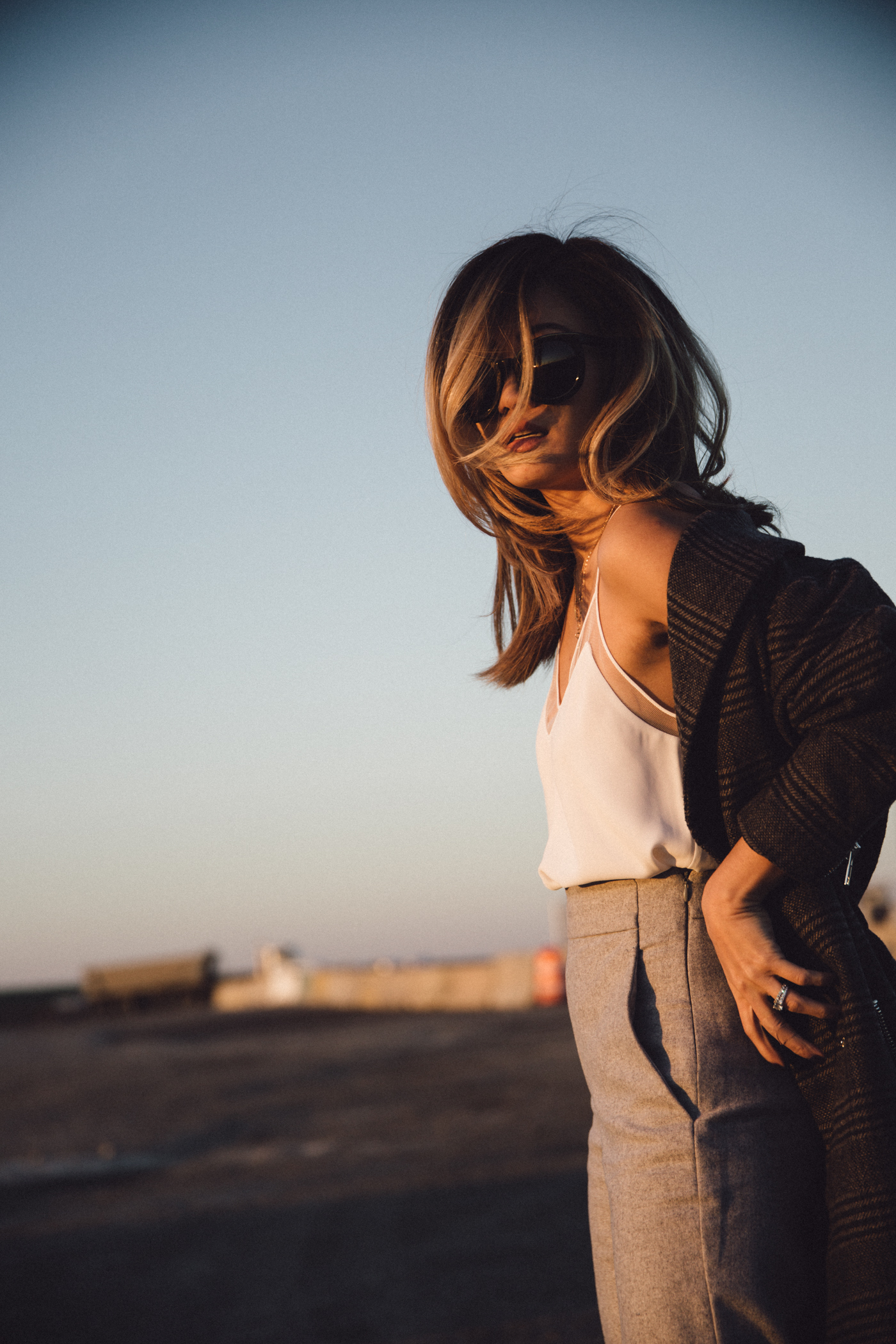 On a side note…
I love these shots so much.  Hubby and I caught that golden hour so perfectly.  We were driving from one Thanksgiving party to another and on the way, we saw an empty lot close to the airport.  We pulled over, entered what looked like maybe a restricted area, got out and just started shooting.  It was a tad spontaneous and that's really when Tek and I get our best images.  Shooting with your significant other is like a dance.  If we are both not into it, the result is forced and awkward.  But when we are both in sync and in the mood, shooting is easy and the images turn out great.  Not sure how many other bloggers out there have their significant others as their photographers but it's not as easy as other people think right?!
Yes, I'm lucky that the hubs has learned to pick up photography as a result of this blog but because it's not his job to do this for me, it's all about being in the "mood" to shoot.  I have to make sure he's not hungry or busy or tired.  Hahahaha… it's a real struggle.  Lately, he's been very focused on his job and since I left mine, he's that much more driven to do well.  Getting a chance to shoot together is getting rare.  So moments like these where we are both in sync in our dance, I cherish each second and each snap of the shutter.  It reminds me that we still make a solid team in creating imagery for this blog and I hope you guys enjoy the journey as much as we do.
Don't forget to leave me comments and let me know what you think of the look!  I read and respond to my blog comments and love to hear from you guys!  Maybe let me know what you want to see more of in 2018 on this blog.  Outfits?  Shopping guides?  Special photoshoots?  Product reviews?  Recipes?  Let me know!
---