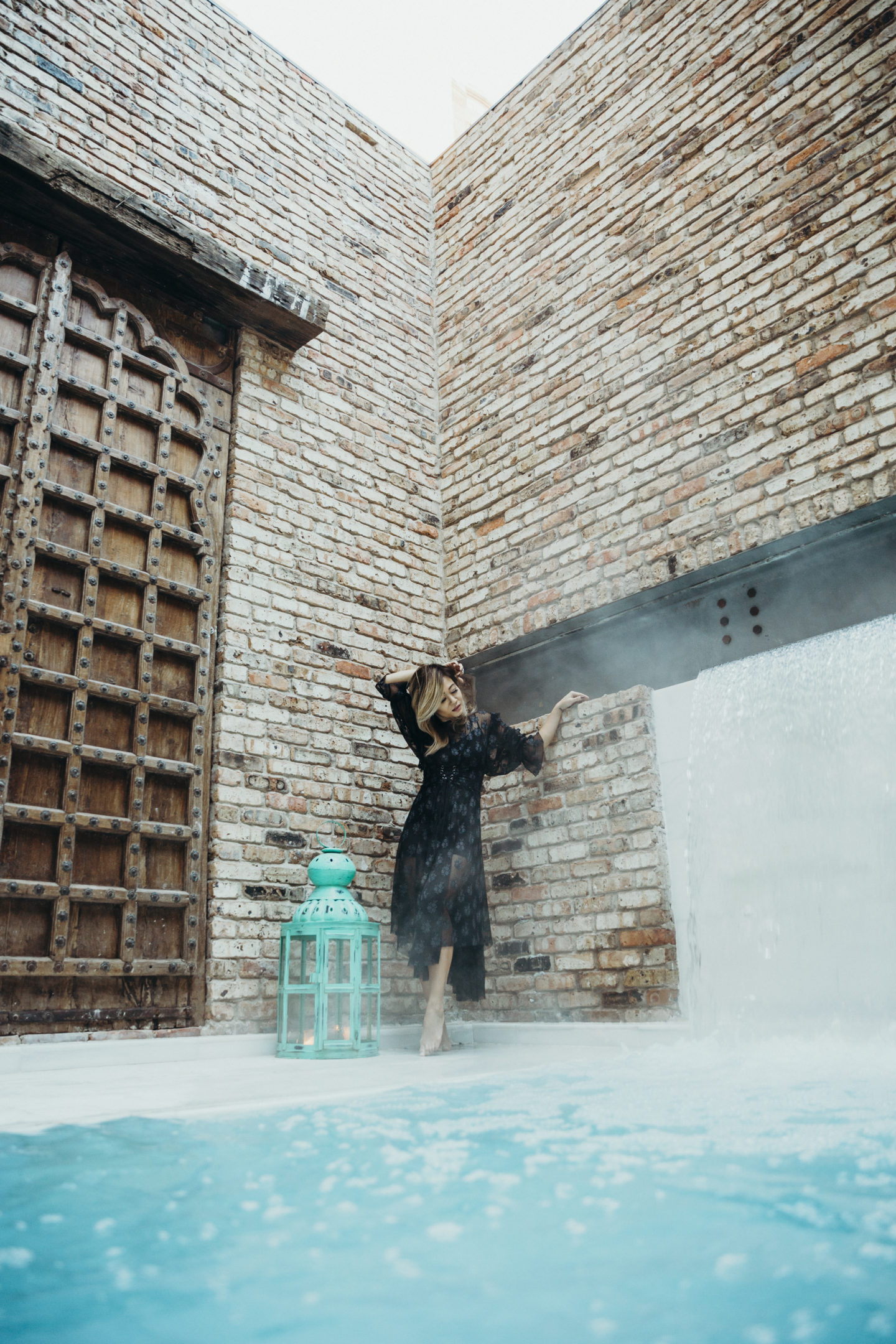 AIRE ANCIENT BATHS CHICAGO – A FANTASY SHOOT
I first stumbled upon Aire Ancient Baths when I was researching spas in Barcelona for my last Euro trip with the hubby.  As soon as I saw the dream-like historic interiors on their website, I had my heart set on seeing it in person.  Little did I know, there was about a 2 month wait!  Unfortunately, we did not get an appointment while on our trip.  So when I found out Aire Ancient Baths was opening in Chicago, I could not contain my excitement.  They reached out to me about their upcoming opening and the creative version of myself began vibrating with images and ideas.  I just HAD to get myself in there to do a photoshoot.  But not any normal photoshoot.  A fantasy shoot.
These are the kind of projects my heart and soul craves for.  It's also the kind of work that I truly love to do.  I guess you could call it art directing but also starring?  Concept creation?  What job is this?  Lol.  Truly, one of the things I am most thankful for about blogging is that it that allows me the opportunities to feed my creative side.  I get to play and produce images of whimsy.  An escape from reality, a break from the typical, and out of the ordinary.
My head is constantly filled with ideas, image shots, and scenes that I want to construct that are different from my normal outfit shoots.  More often, I am hoping that the stars will align and I can get my ideas out into the world.  I want the freedom to produce my own concepts and allow my imagination to manifest itself into stunning imagery that I can proudly look back on years from now.  When brands I work with allow me that freedom, I feel like a kid walking into a candy store.
Don't get me wrong, I love sharing with you all my outfit shoots, product reviews and other content you have come to expect from me. I think it helps to see items on someone you can relate to and hear opinions of someone you can trust.   But once in a while, it's nice to have a break from that, dive into a dream world and escape for a while.  I really hope you enjoy these rare posts just as much as I do.  I'm still trying to bring in the fashion but in a different way.  Haven't we all wanted to play in water while wearing pretty dresses?
Shoots like these are rare because they are often difficult to put together.  But you know me, once an idea is in my head I will try to move heaven and earth to make it happen.  Directing a shoot without a team of people and working with schedules and last minute decisions can get really stressful.  Especially when you are also the subject.  This photoshoot almost didn't come together as Aire opened to the public earlier than anticipated.  So when I was contacted with a two hour window that I had to share with other press, I jumped at the chance.  Armed with one of my absolute favorite photographers, Miss Alina Tsvor, I knew I could get the moody and artistic images out that were swirling around in my mind.
Luckily, I was invited to experience the baths with the hubby during Aire's soft opening week.  This helped me lay out a roadmap of the areas I wanted to shoot.  I knew I would not have as much time as I initially thought so I had to prioritize the shots.  I still have ideas and concepts that I would have loved to play around with and conceive.  With a space like Aire, you can really let your imagination soar.  However we ran out of time, but I am very grateful for the ones we were able to capture.  And oh did we capture some amazing shots.
There are not enough words to describe the breathtaking space and out of this world experience that is Aire Ancient Baths.  With a nod to Roman bathing traditions, Aire immerses you into a world of subtle darkness lined with flickering candlelight, mystifying steam, blue pools of glowing water, exposed brick walls and expansive ceilings. I hope these images give you a brief view of what you can expect with a bit of fantasy whipped in.  So, come take my (digital) hand, and enter the world that lived in my imagination and brought to fruition by the talented Alina Tsvor.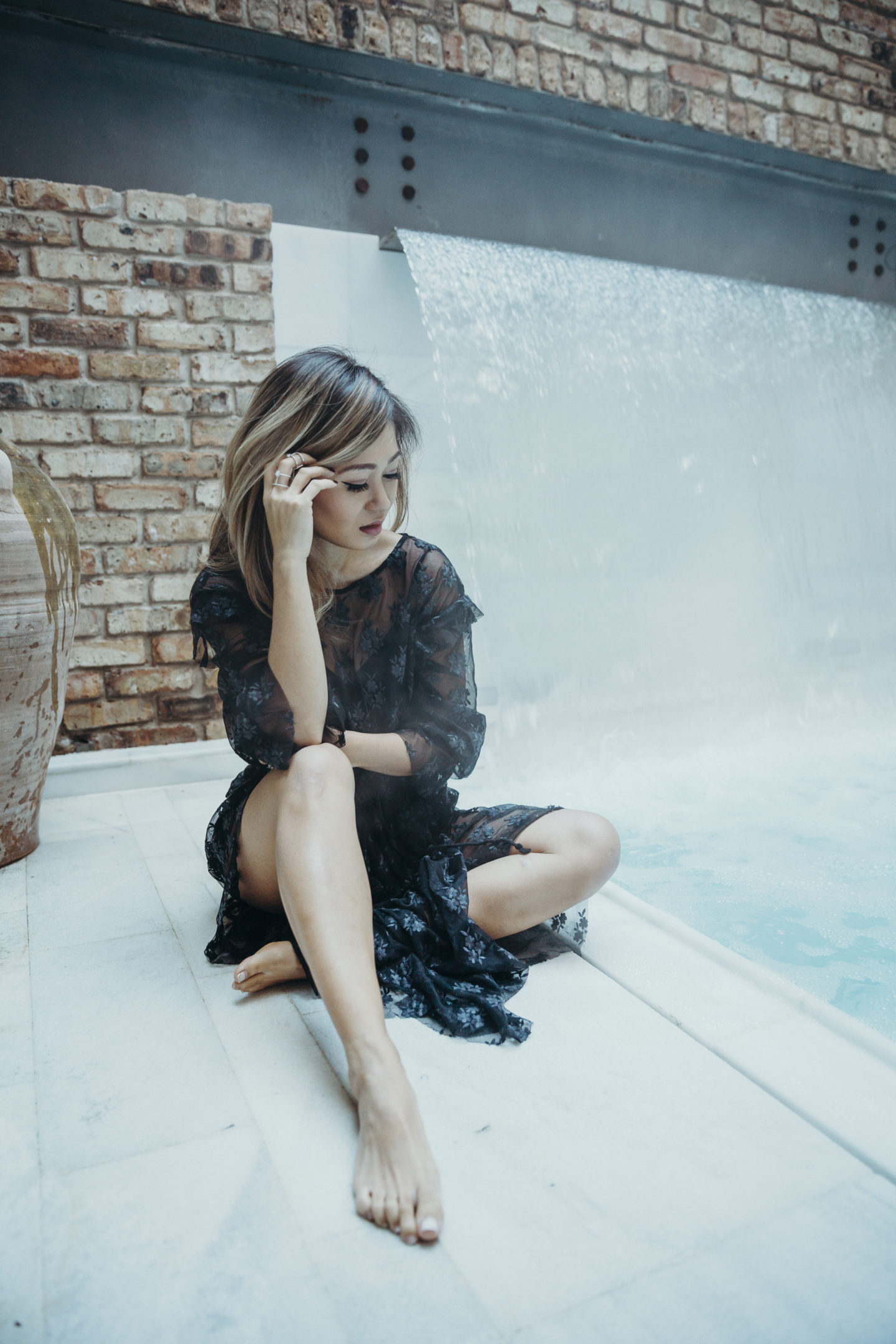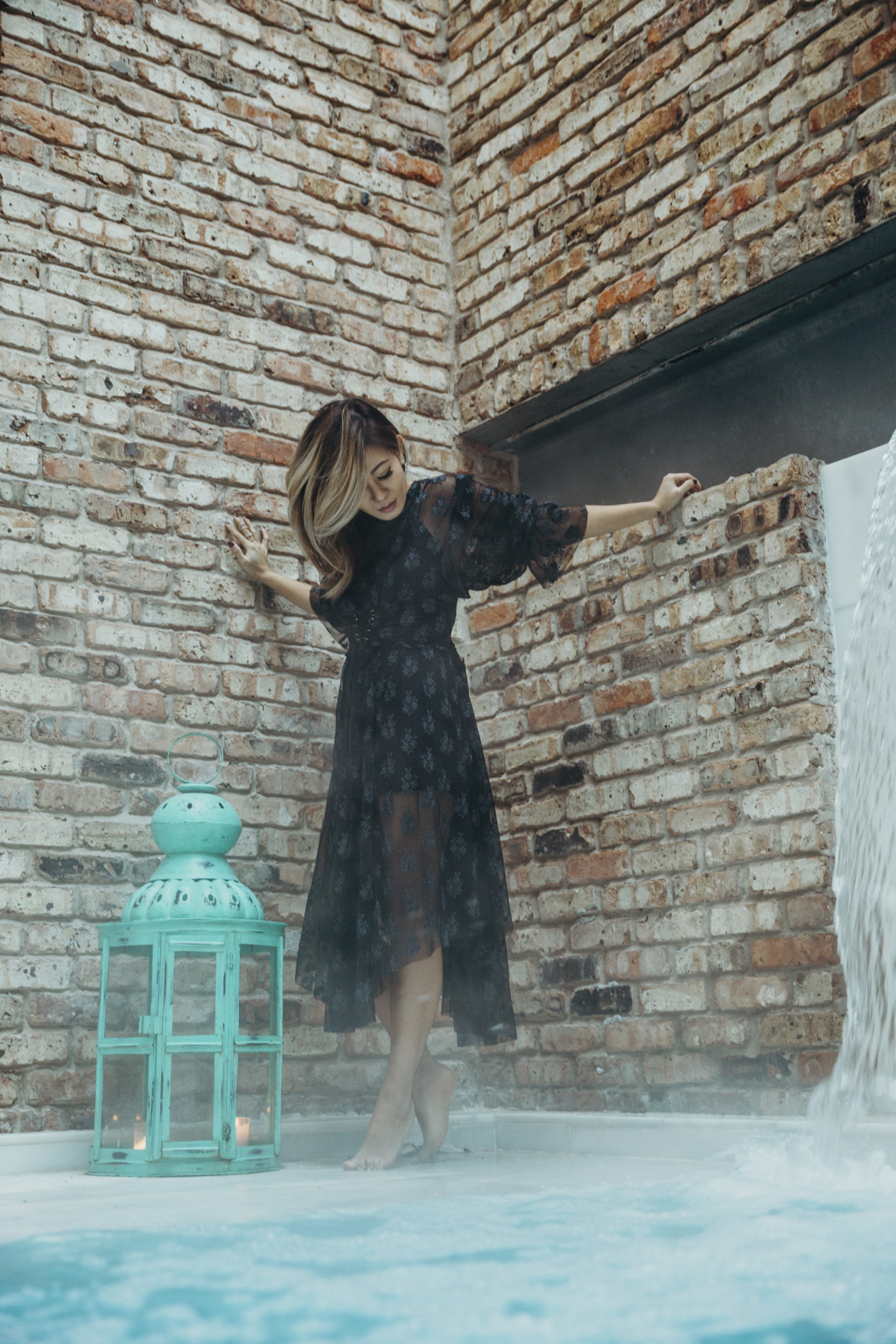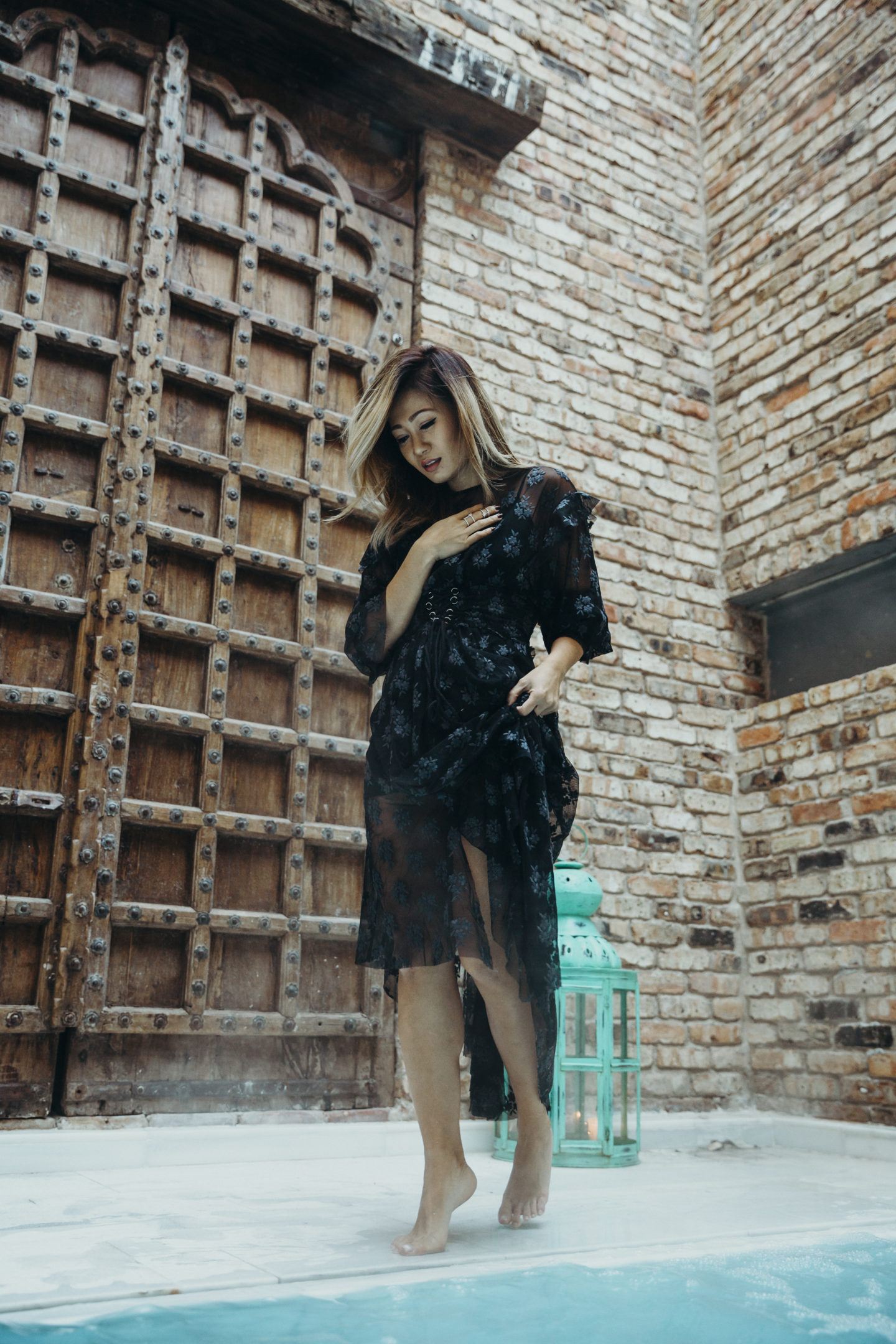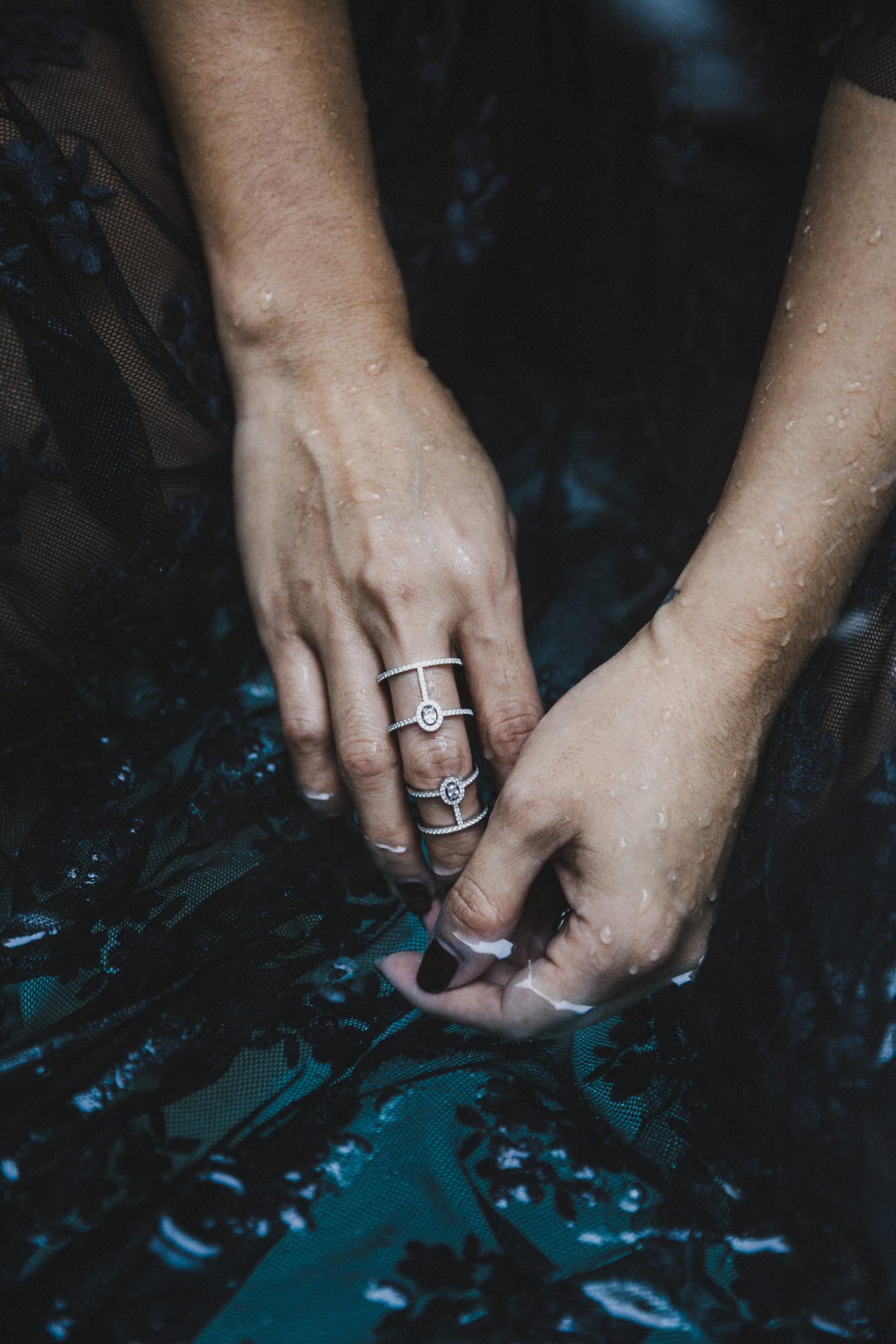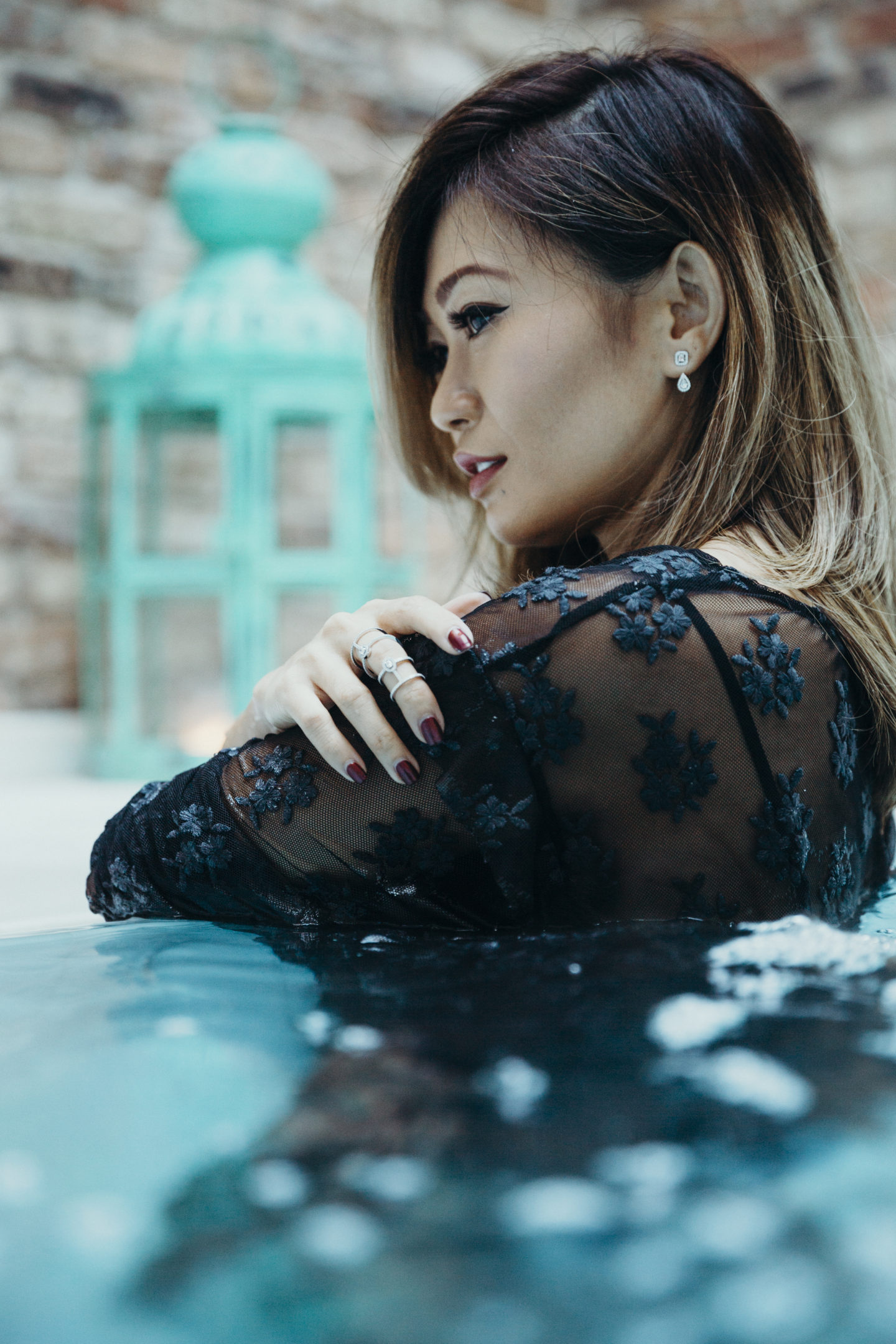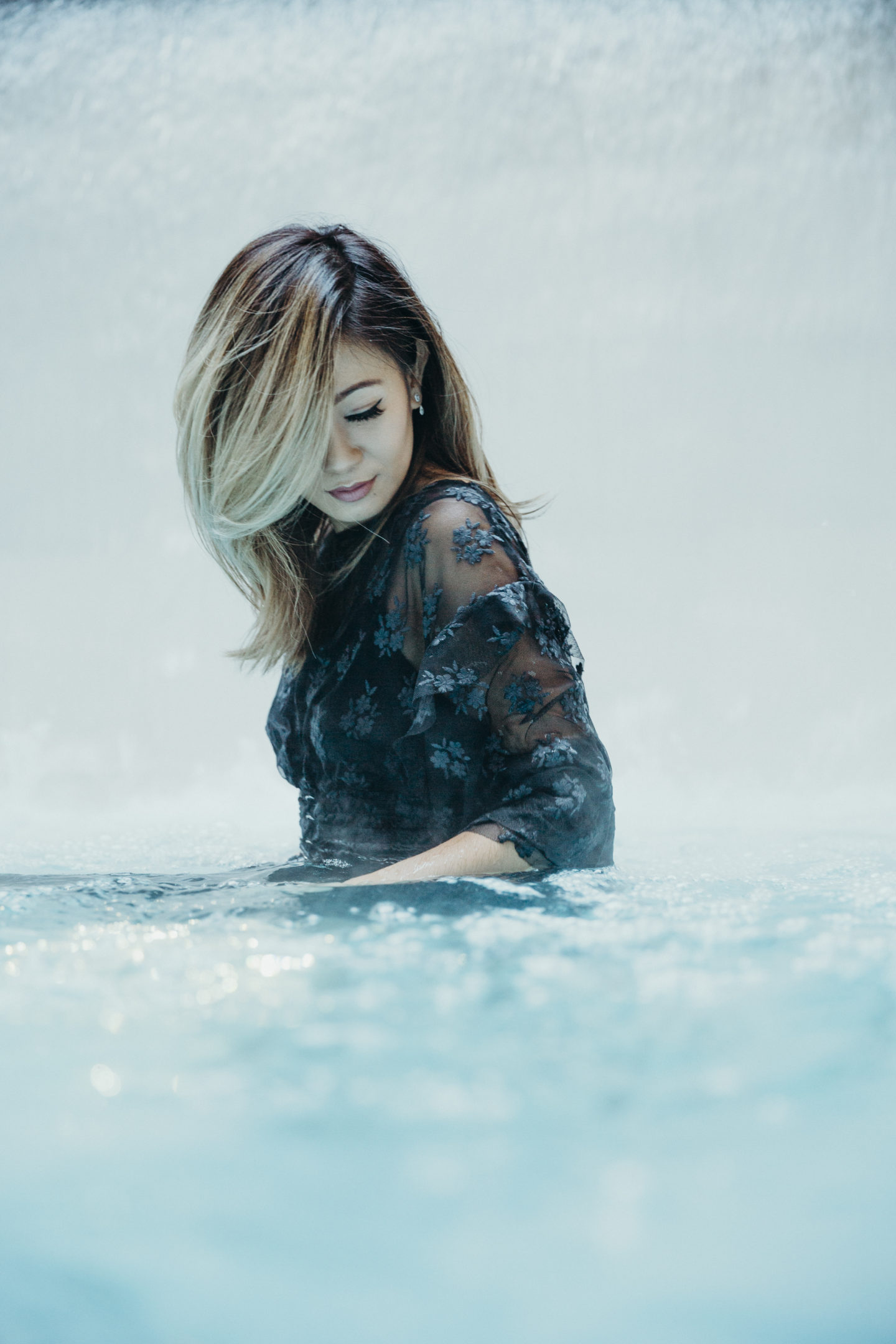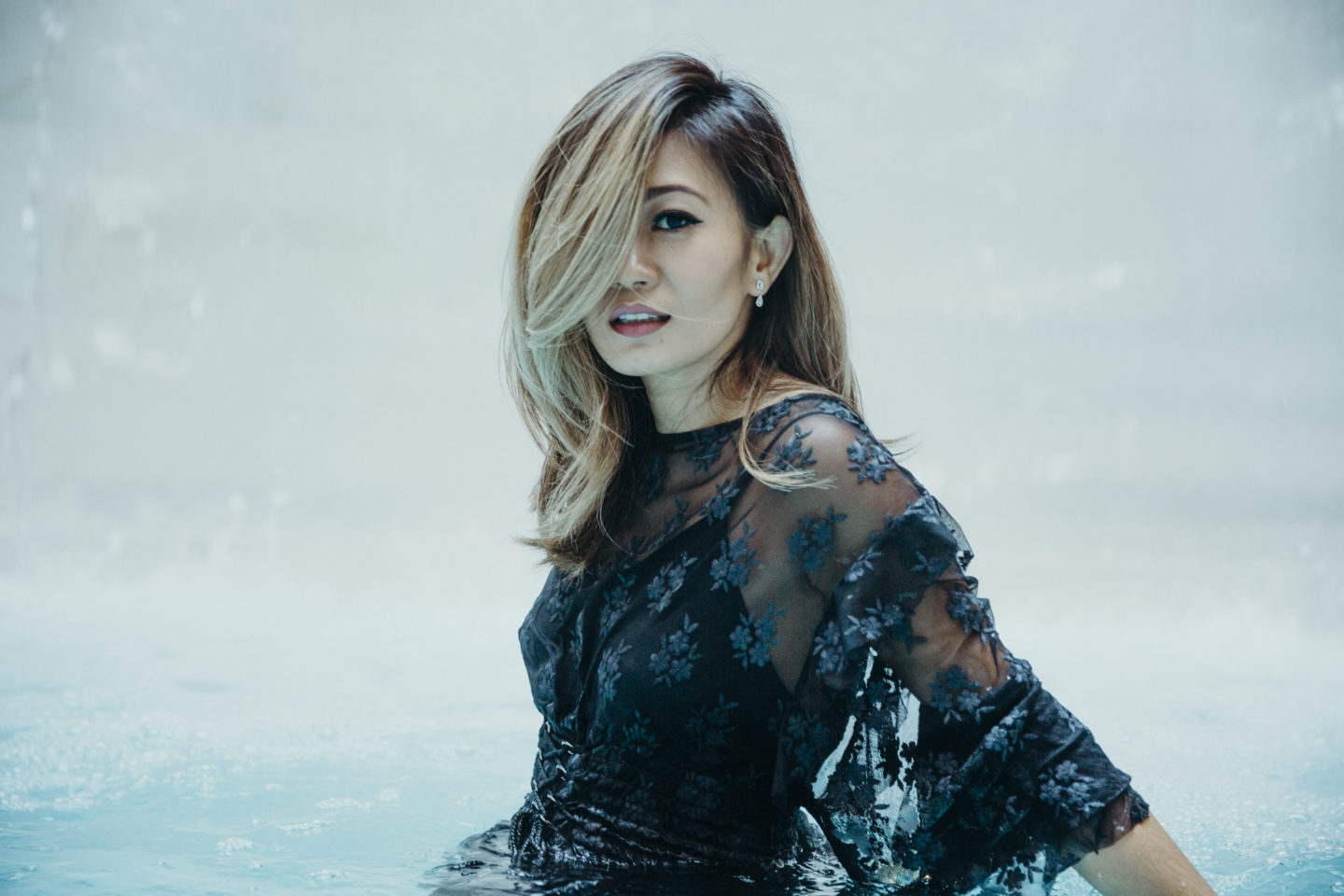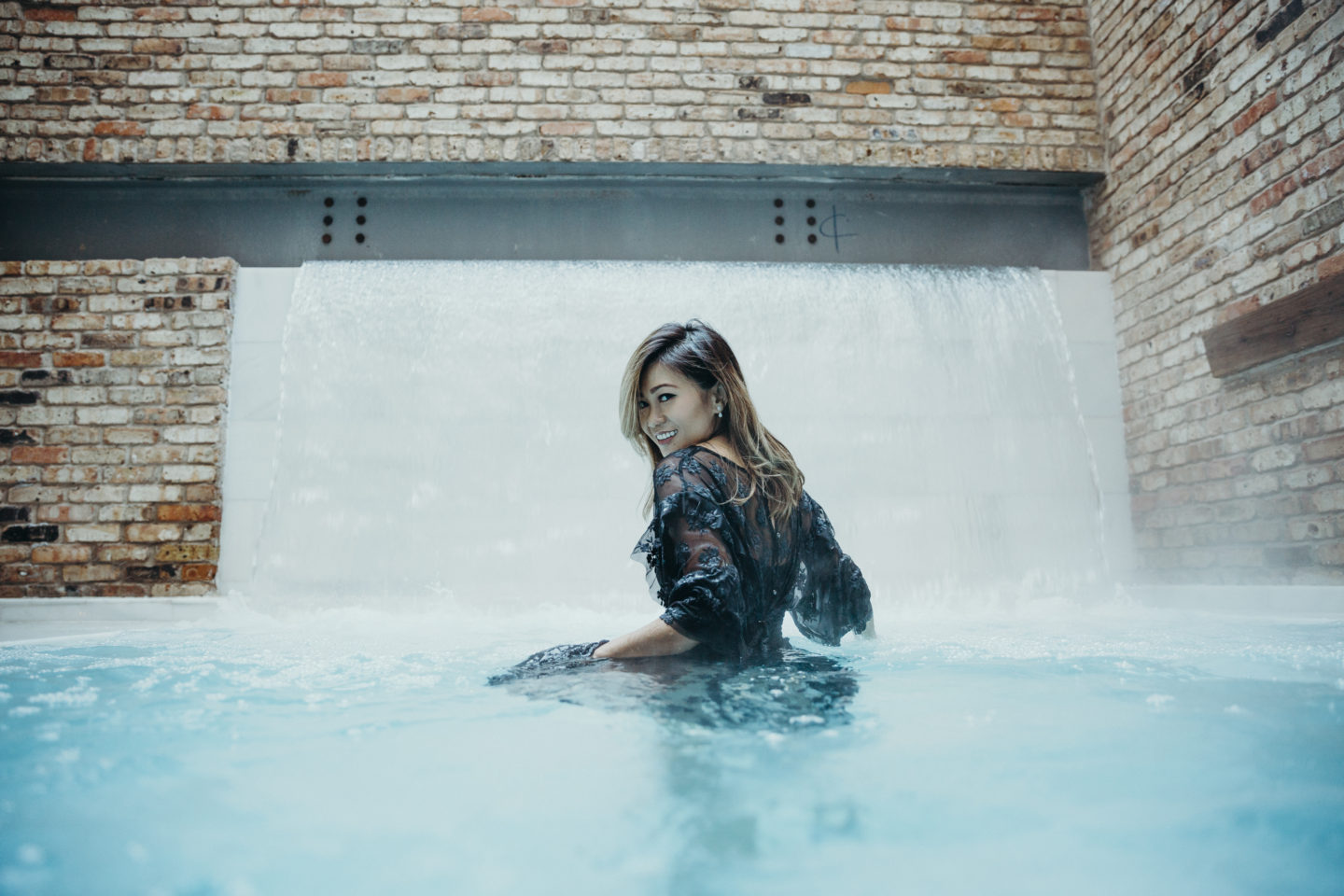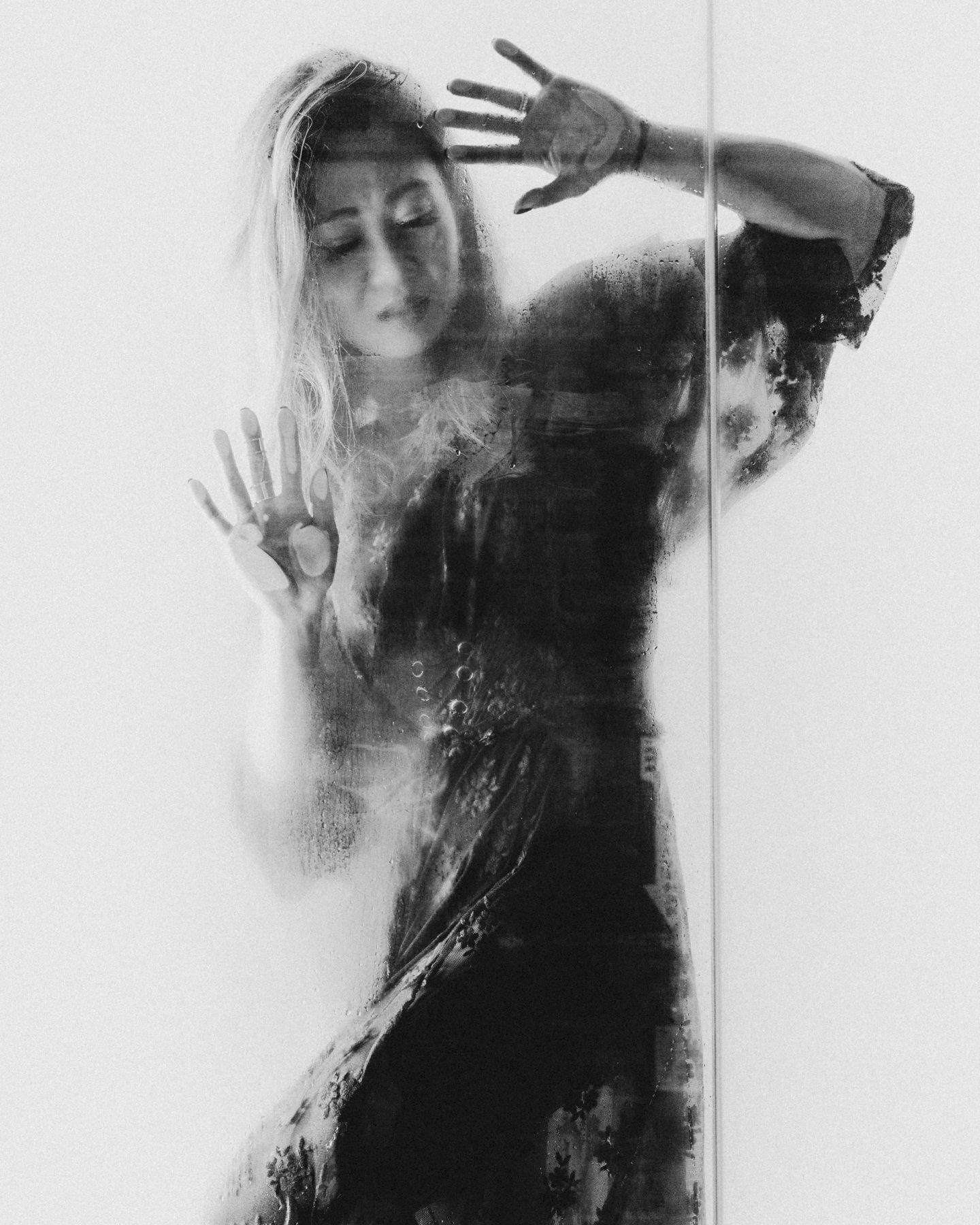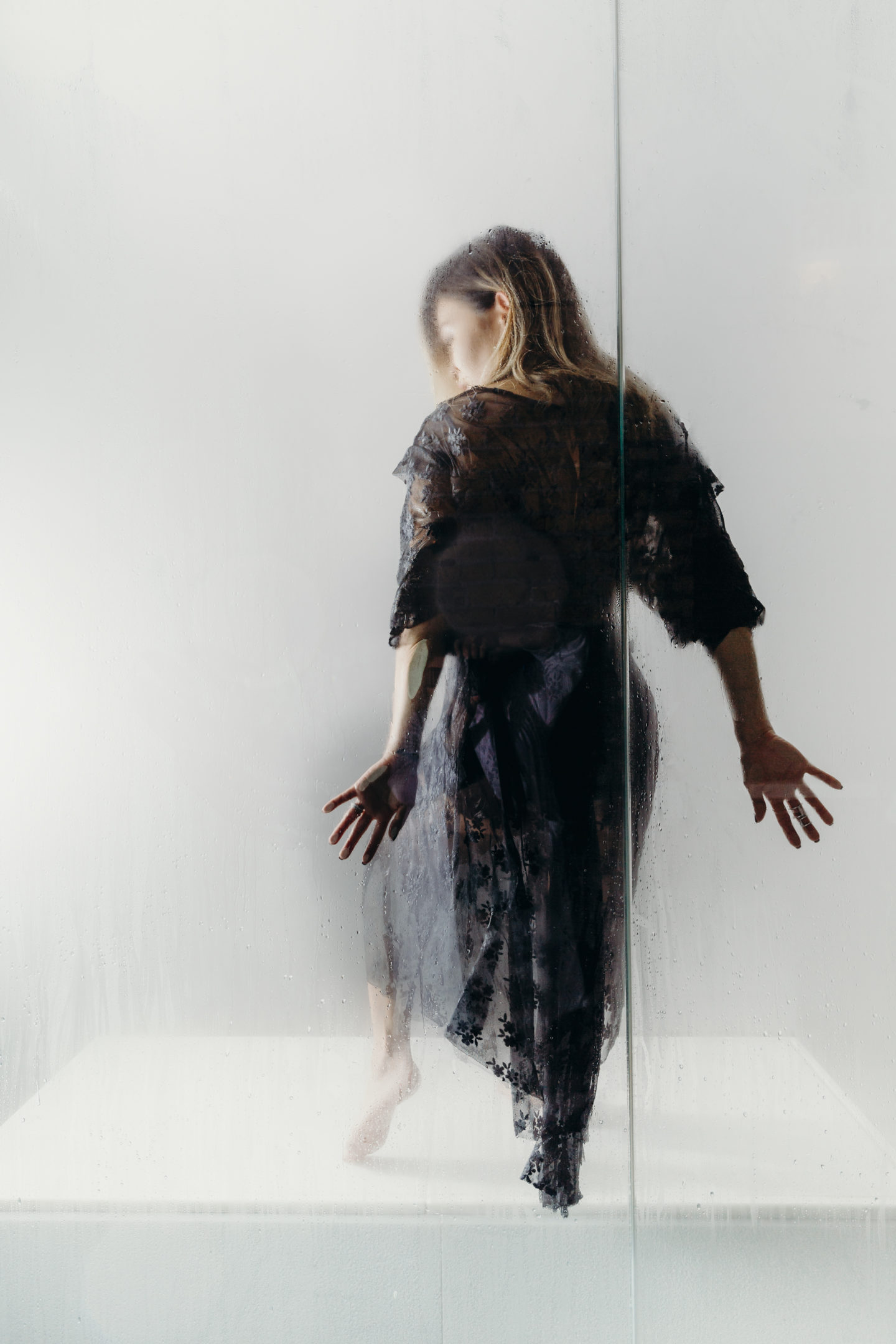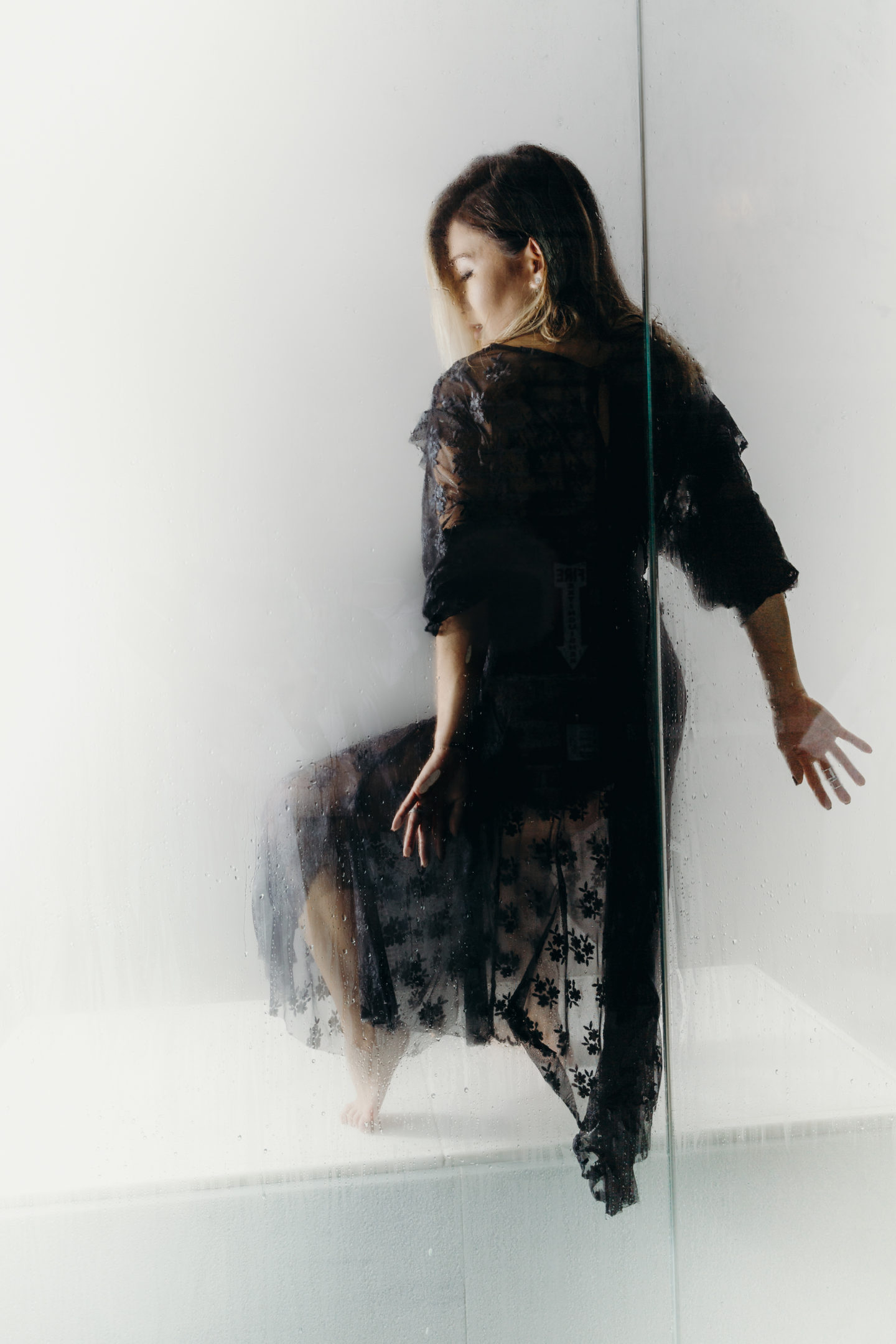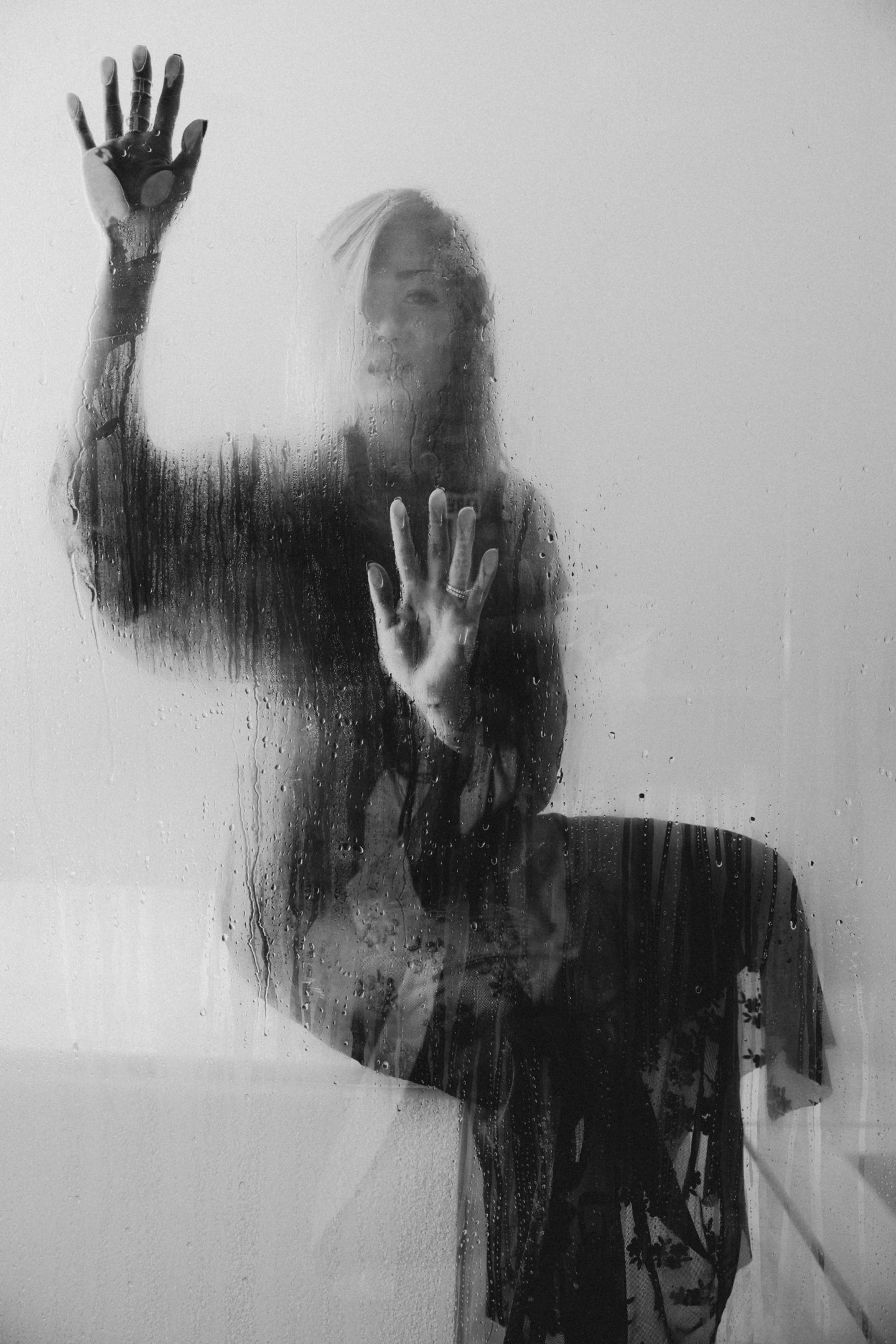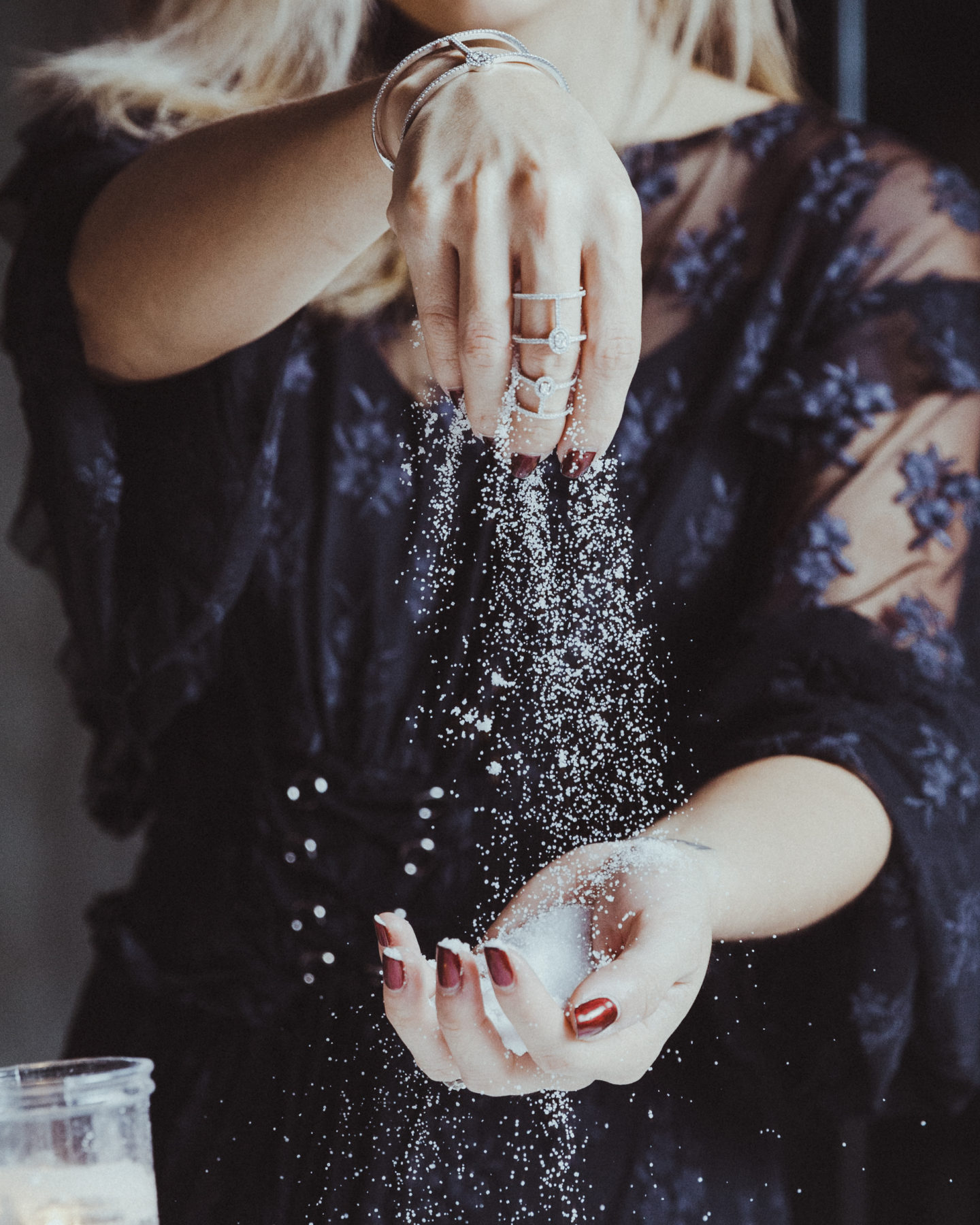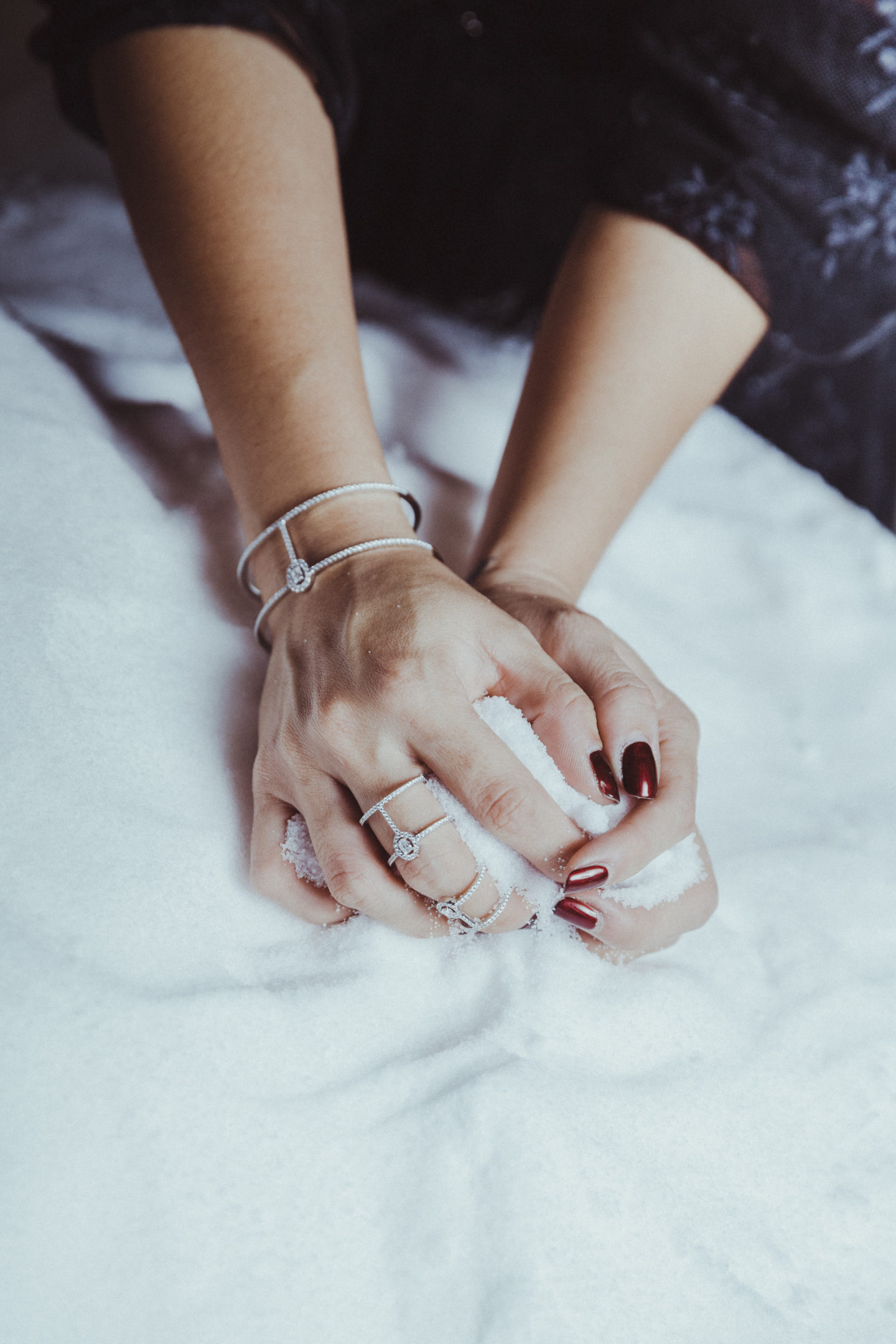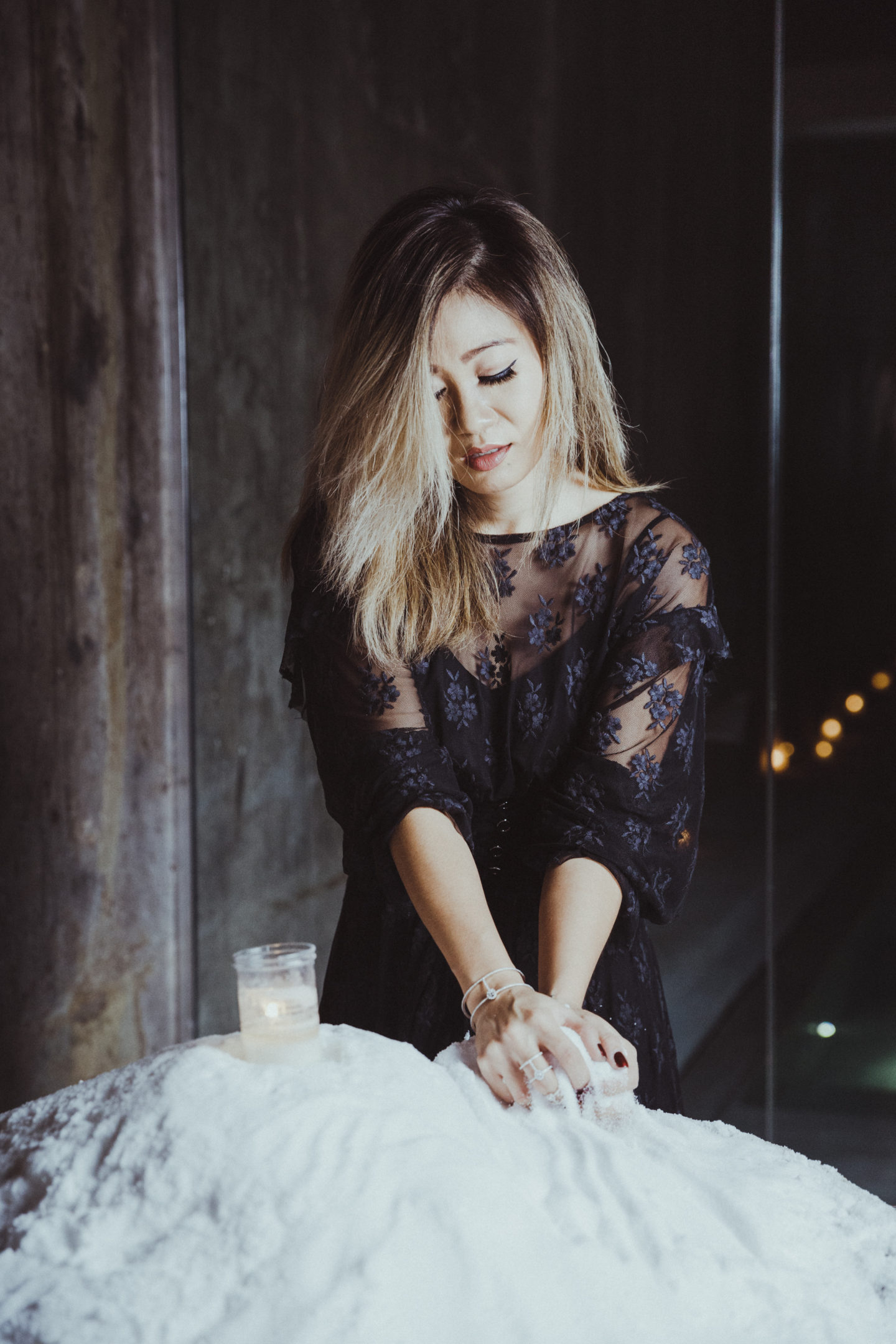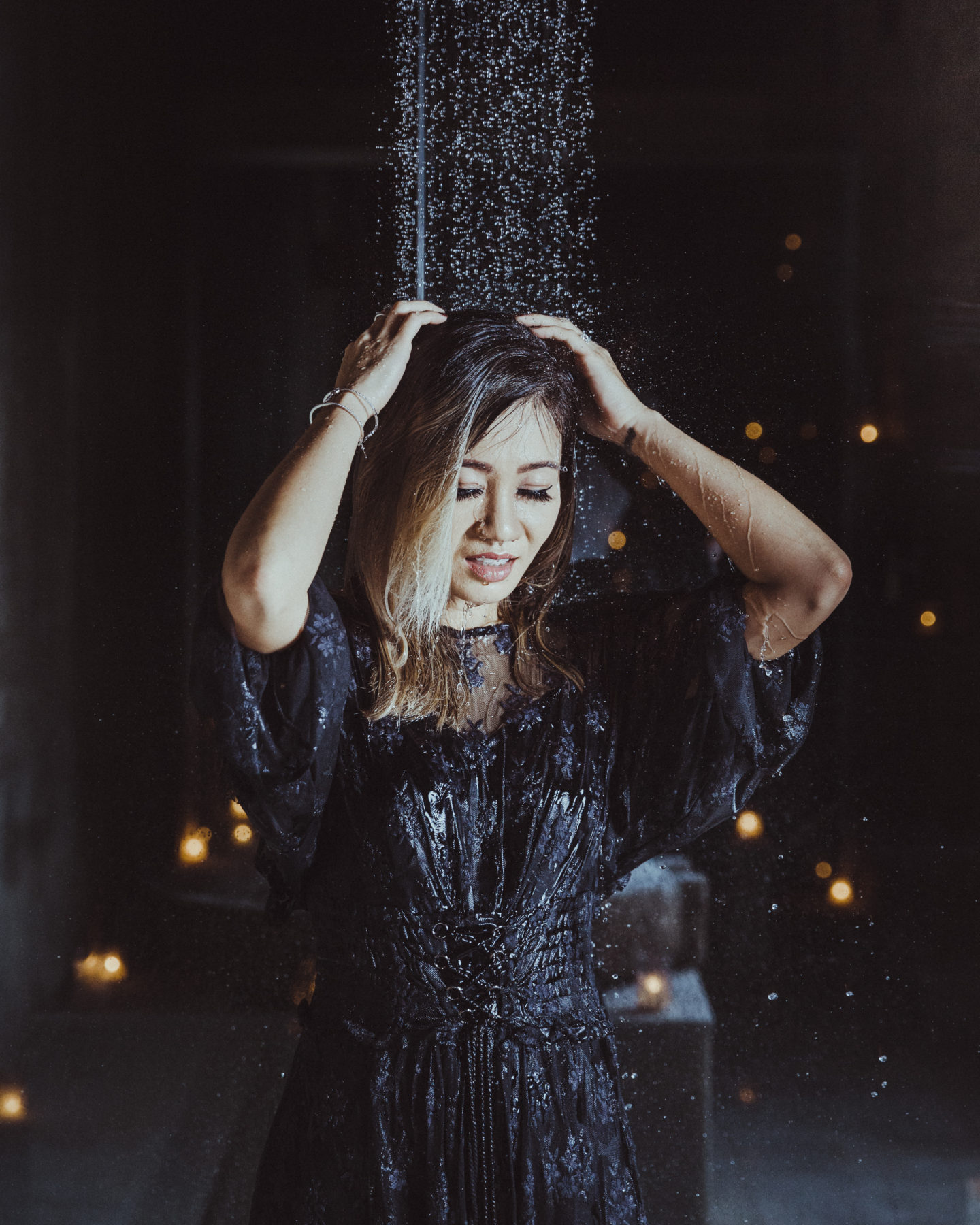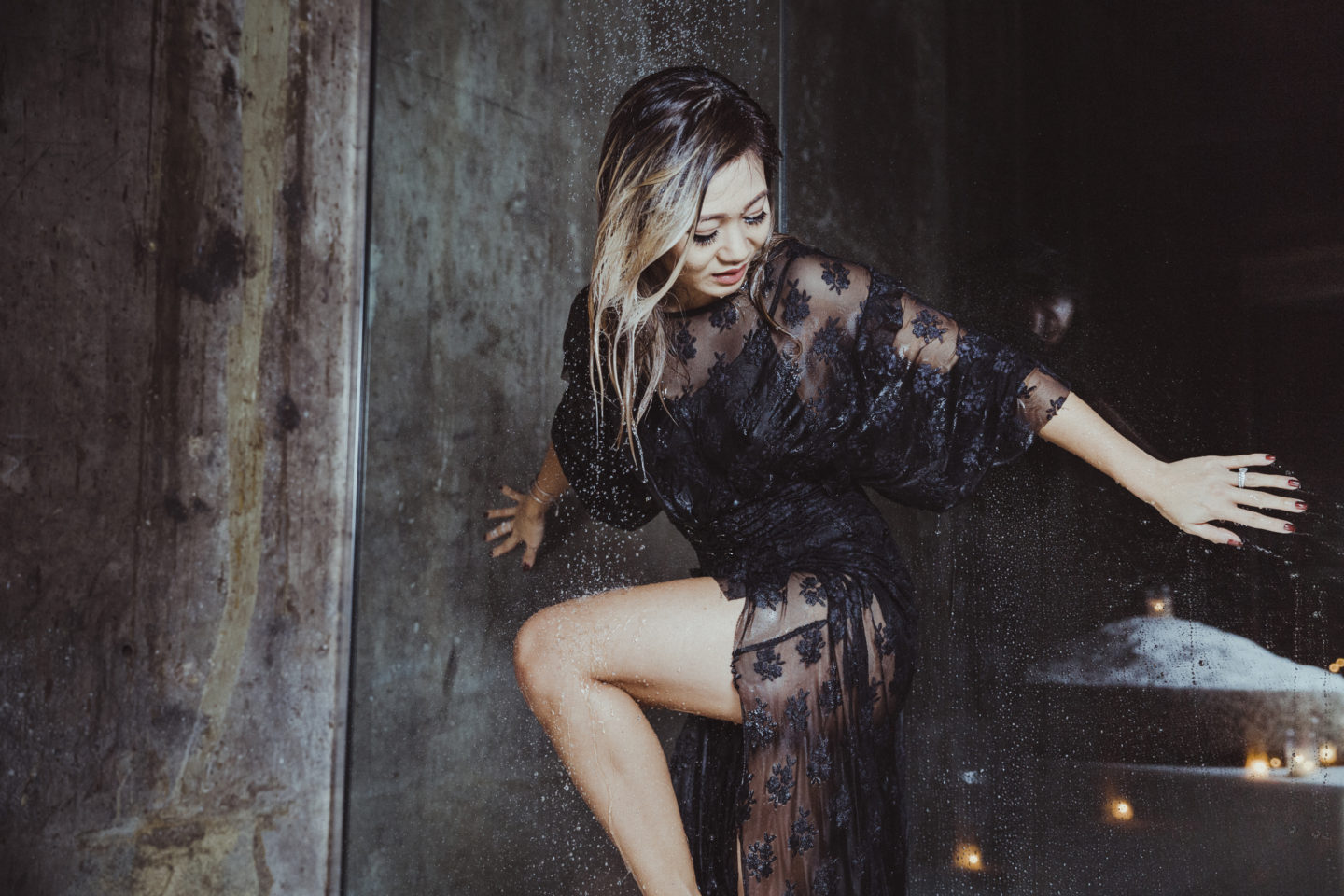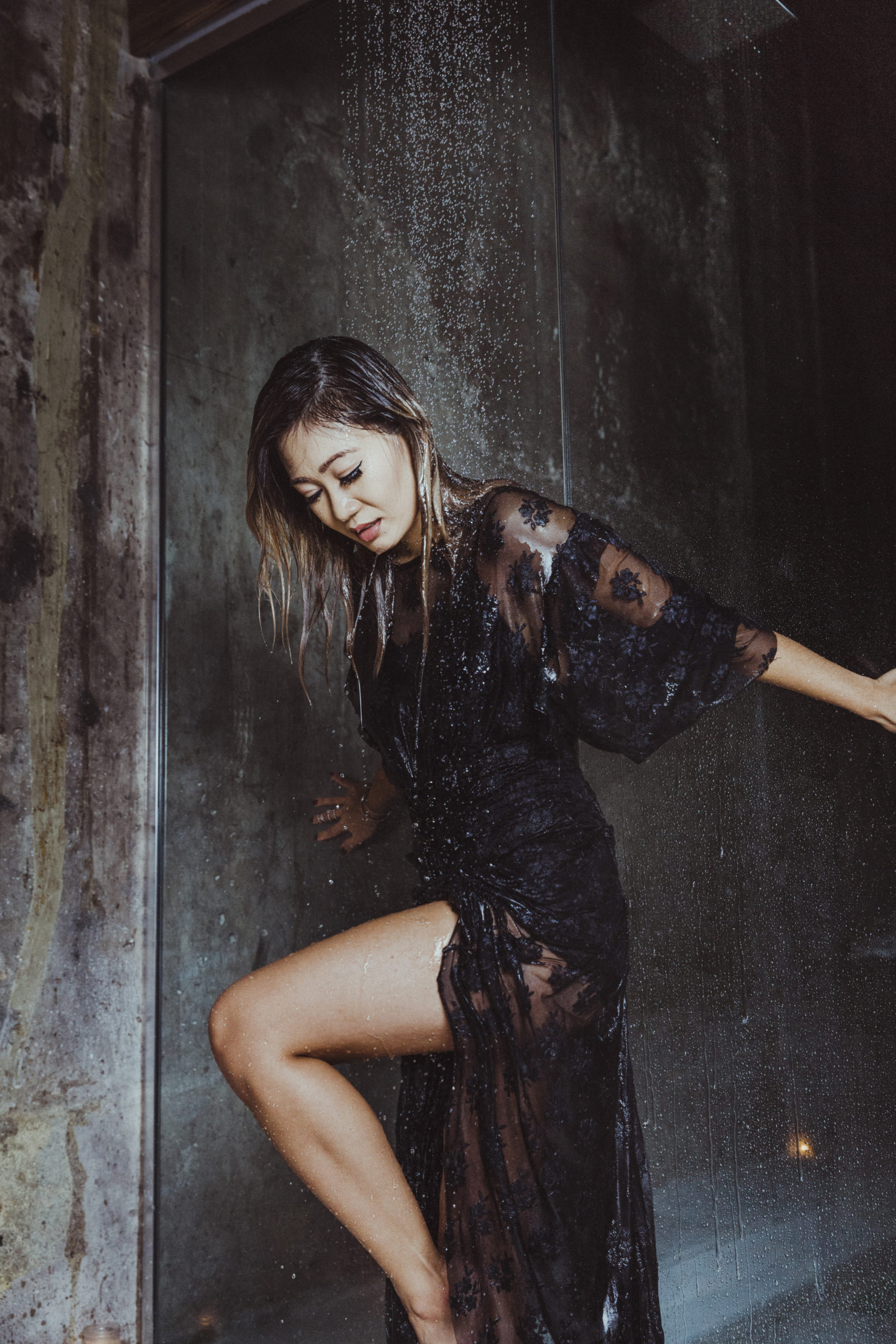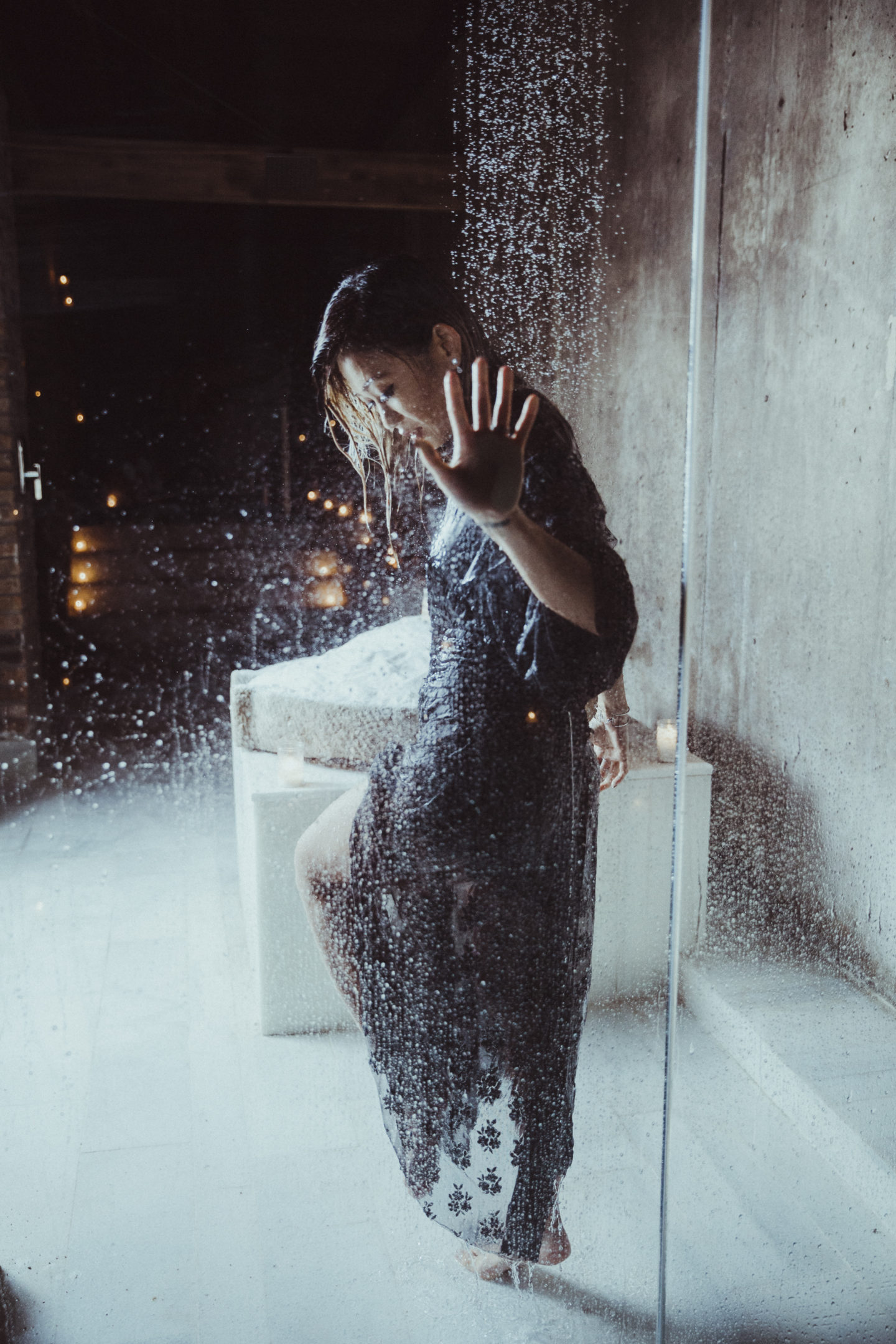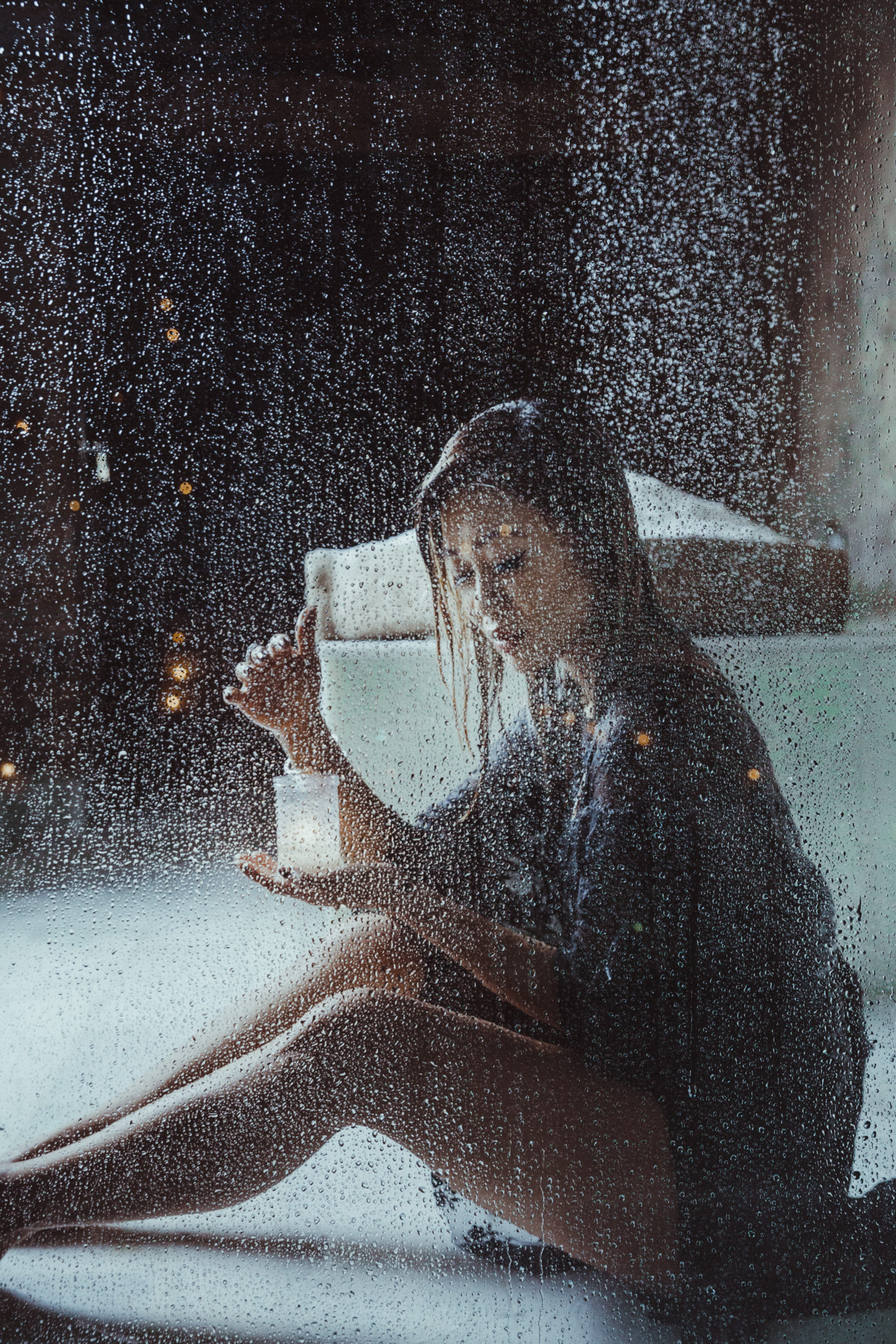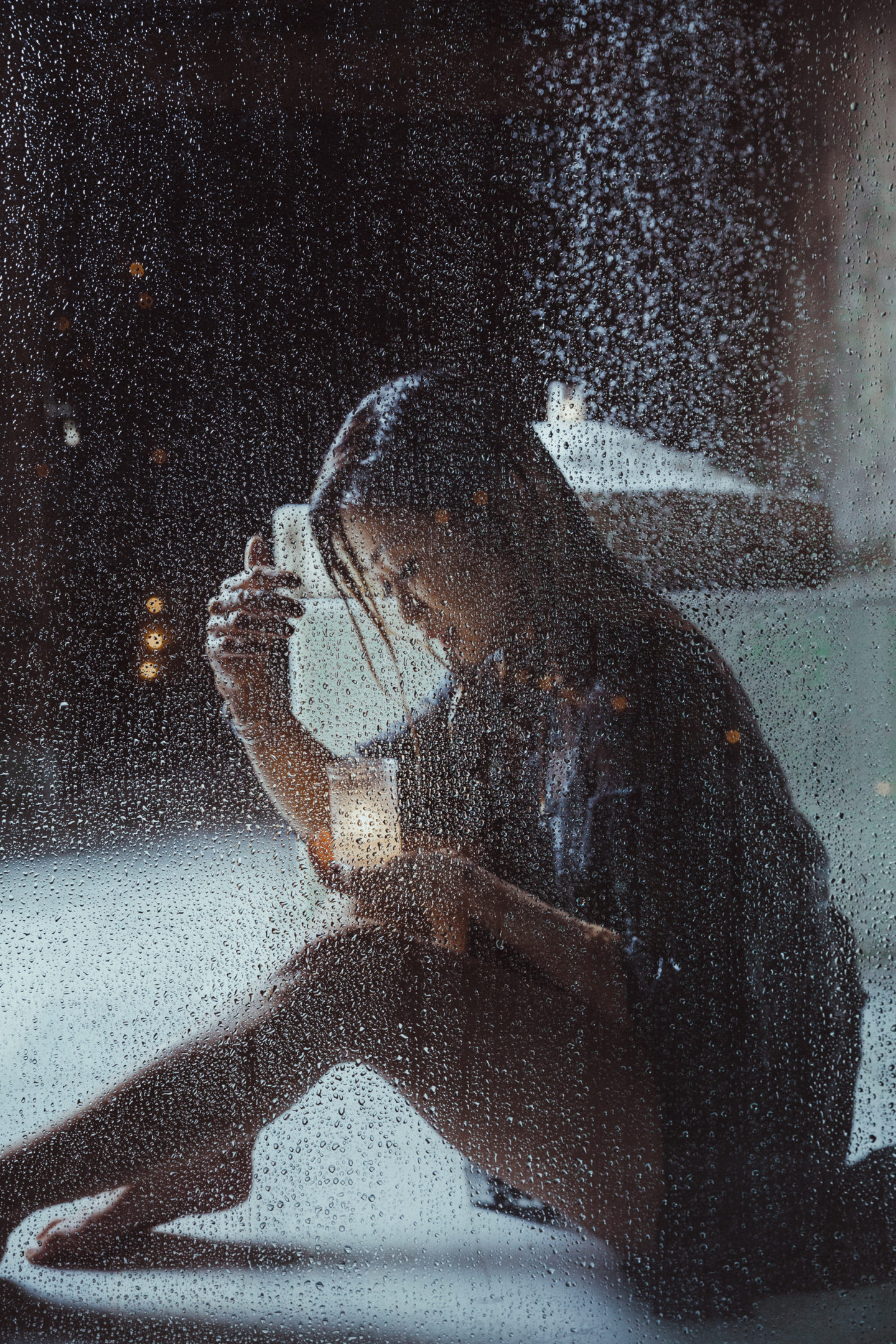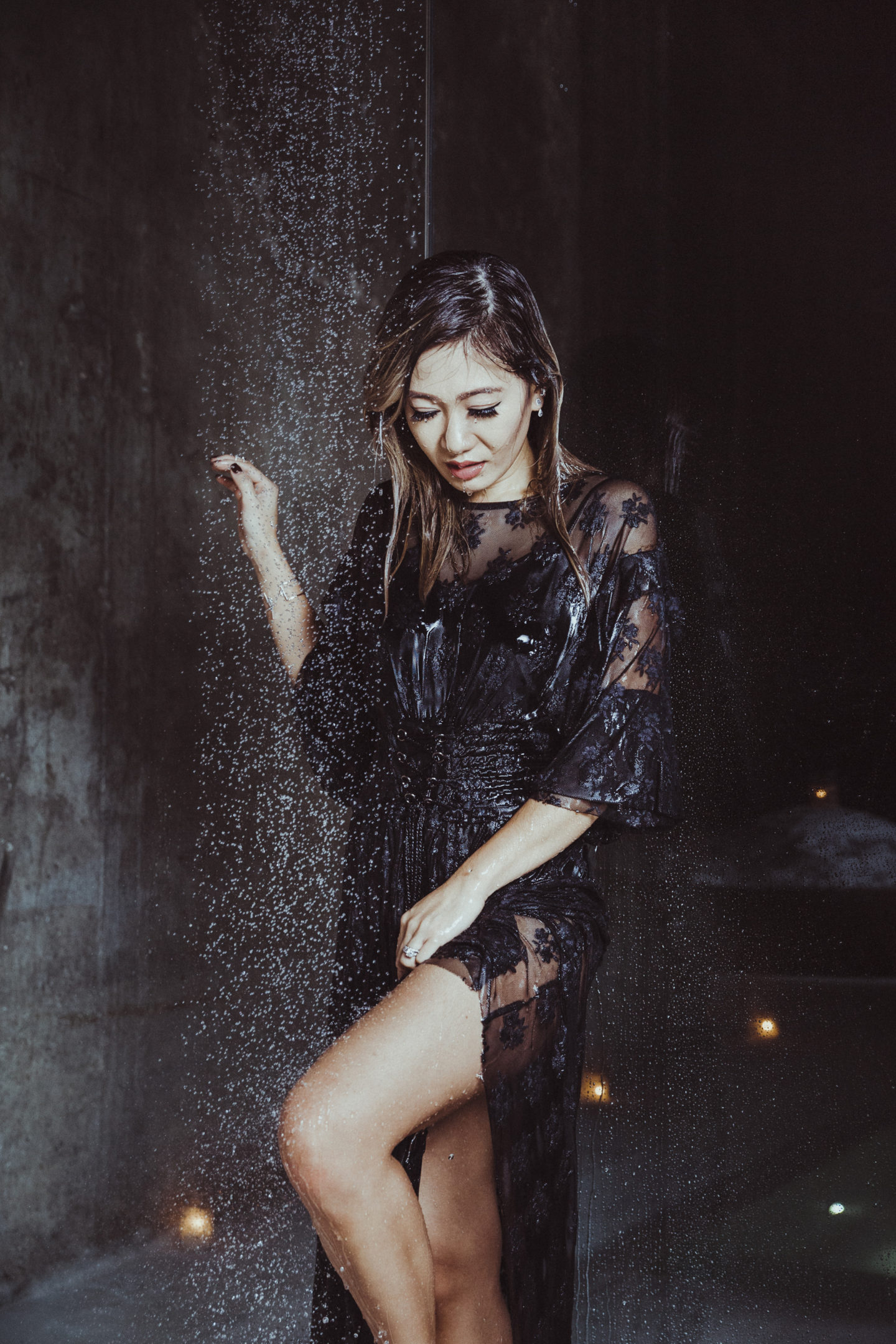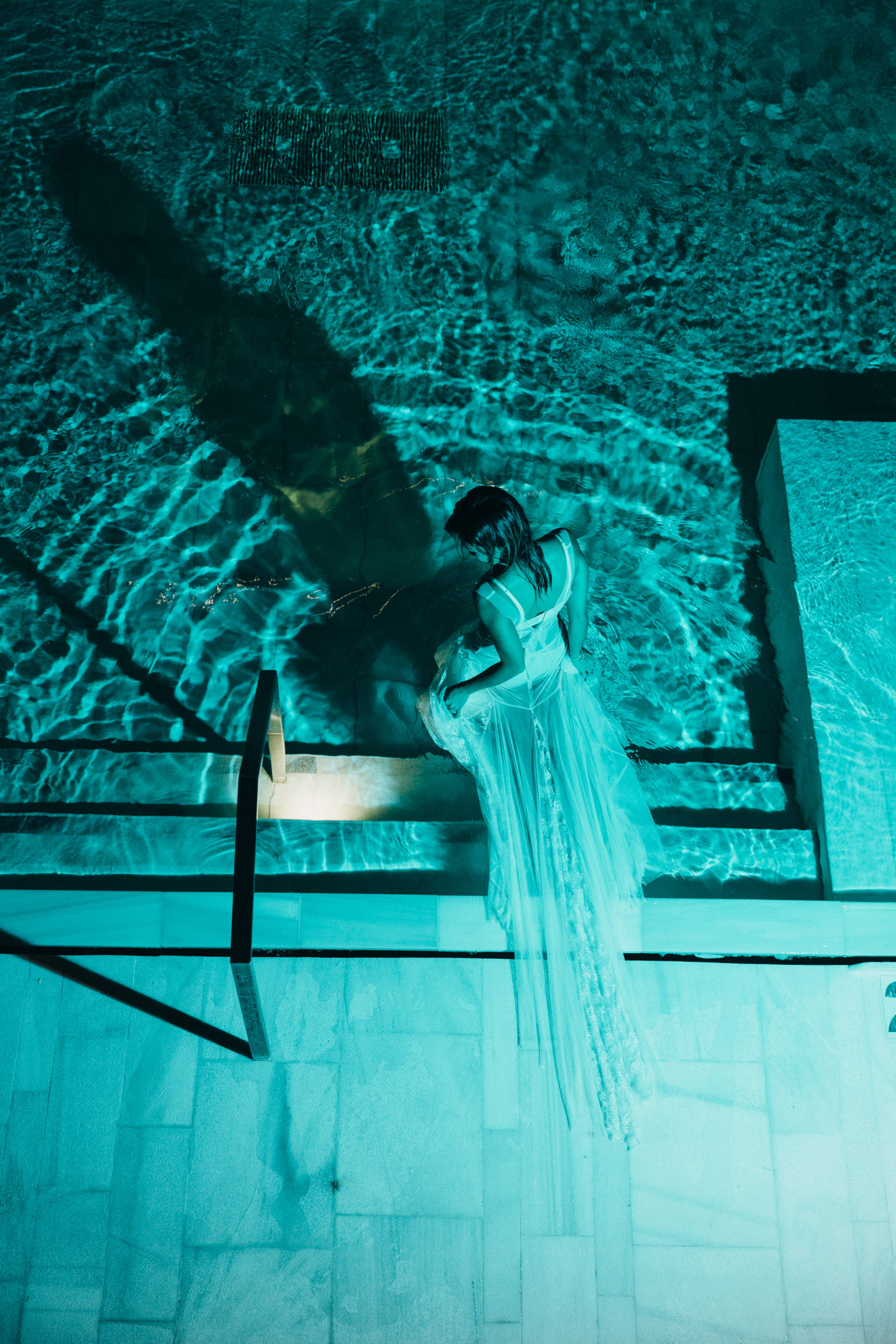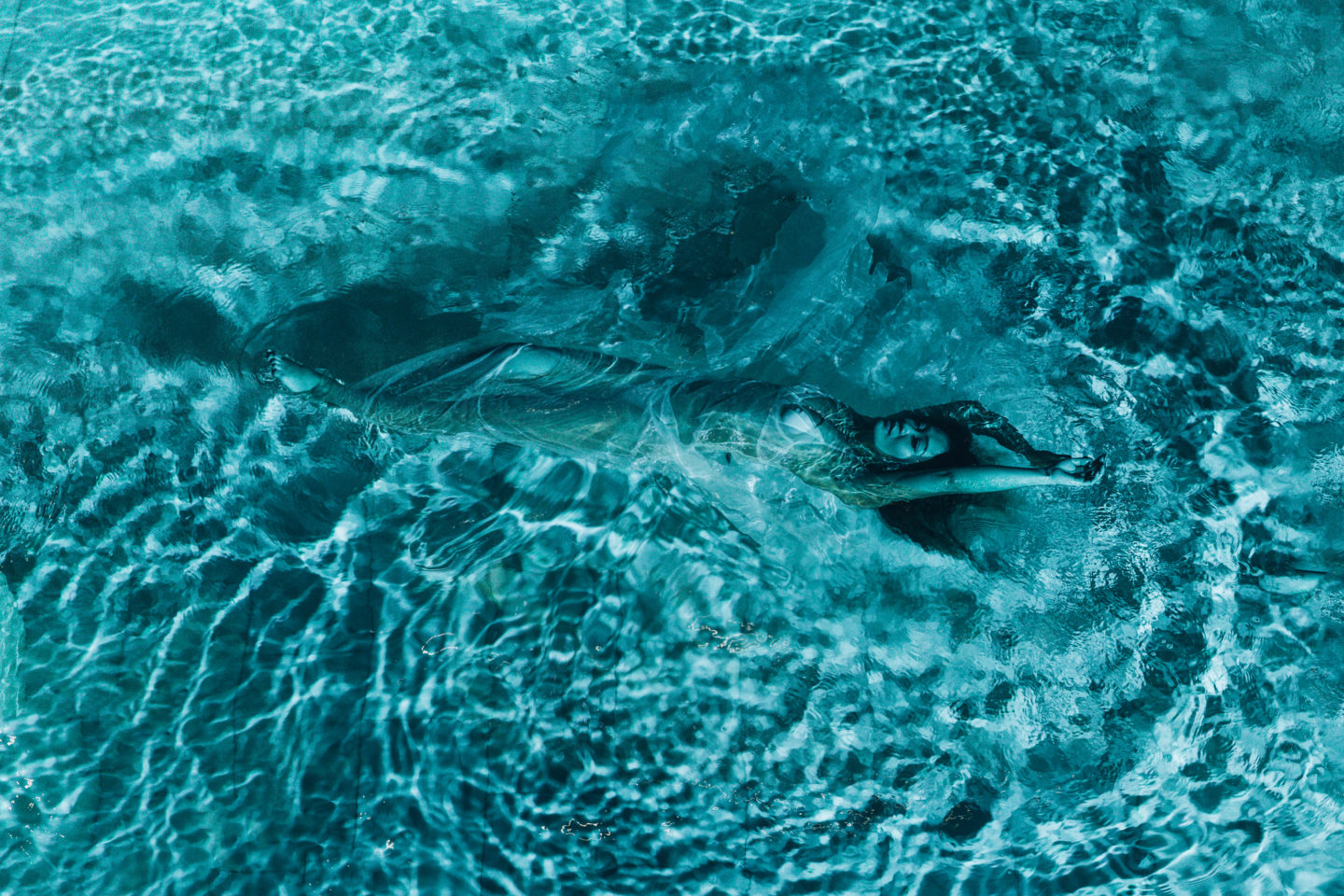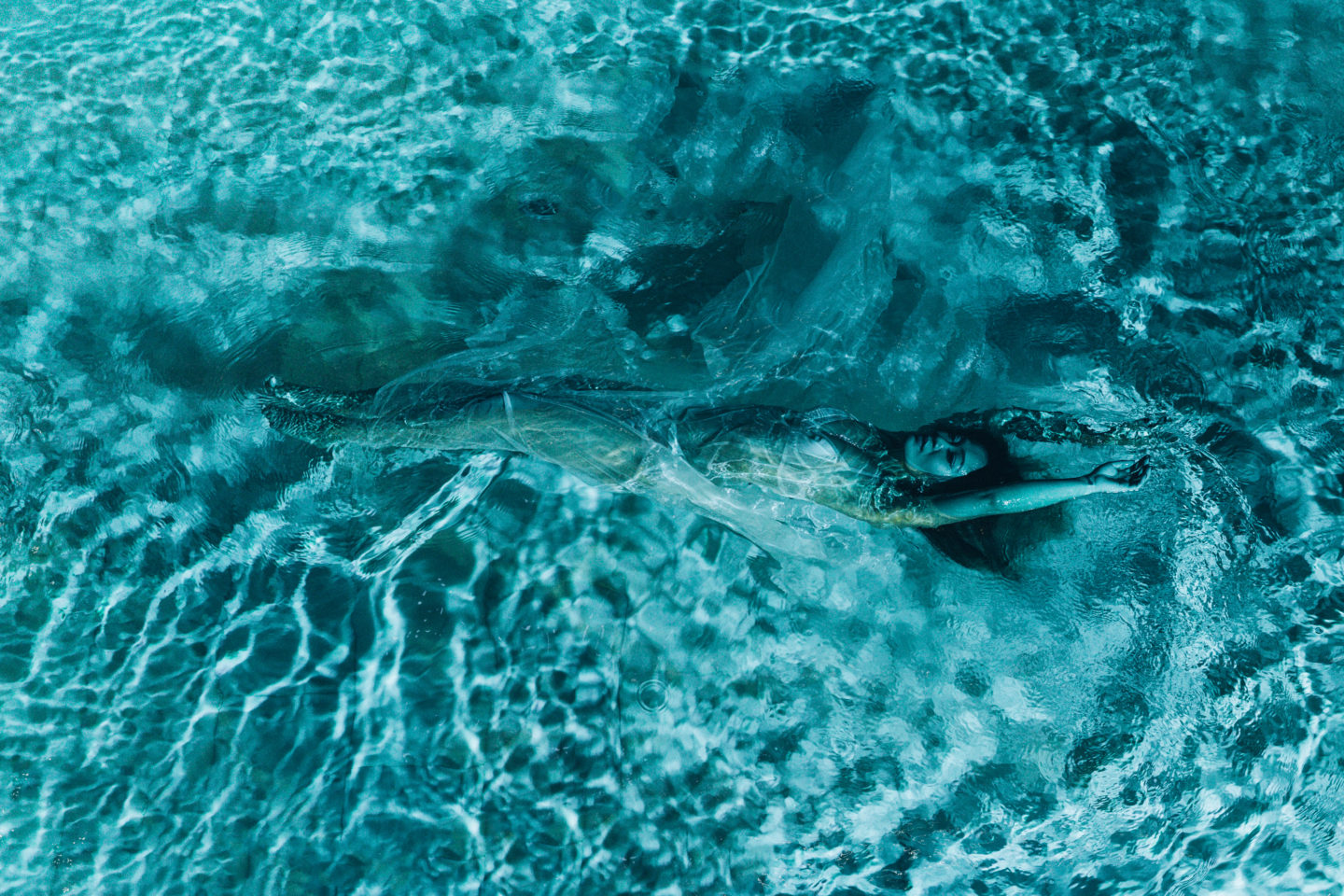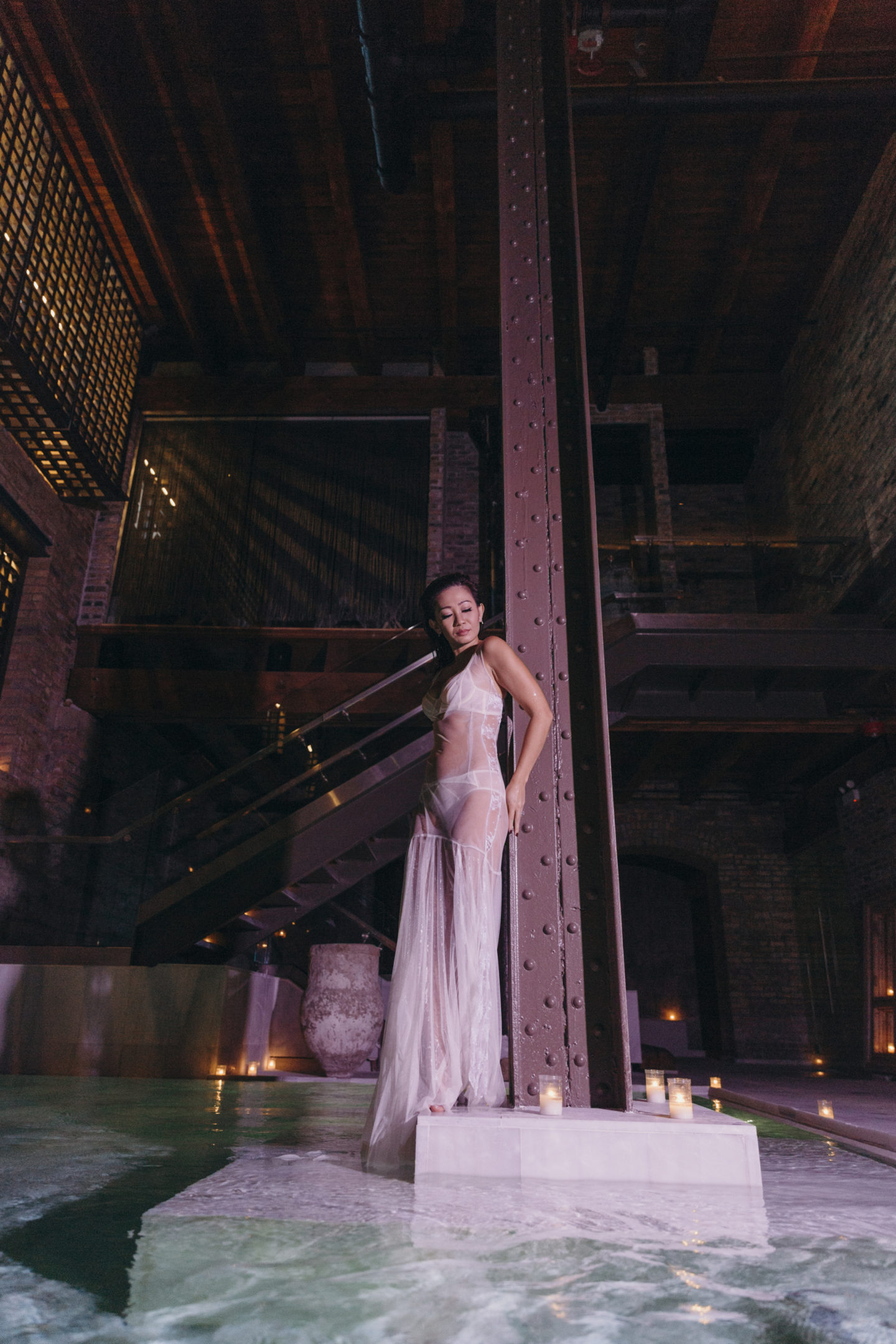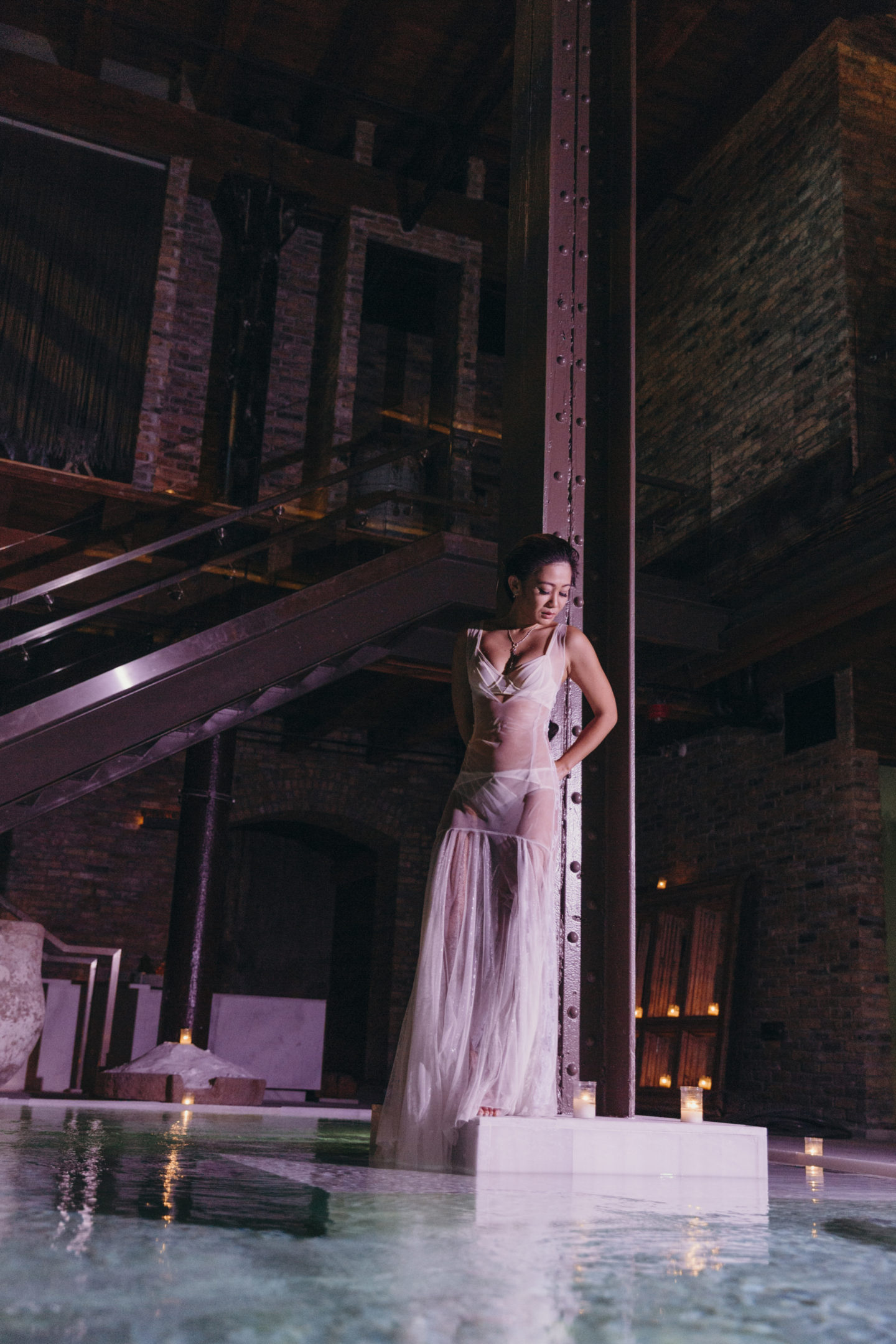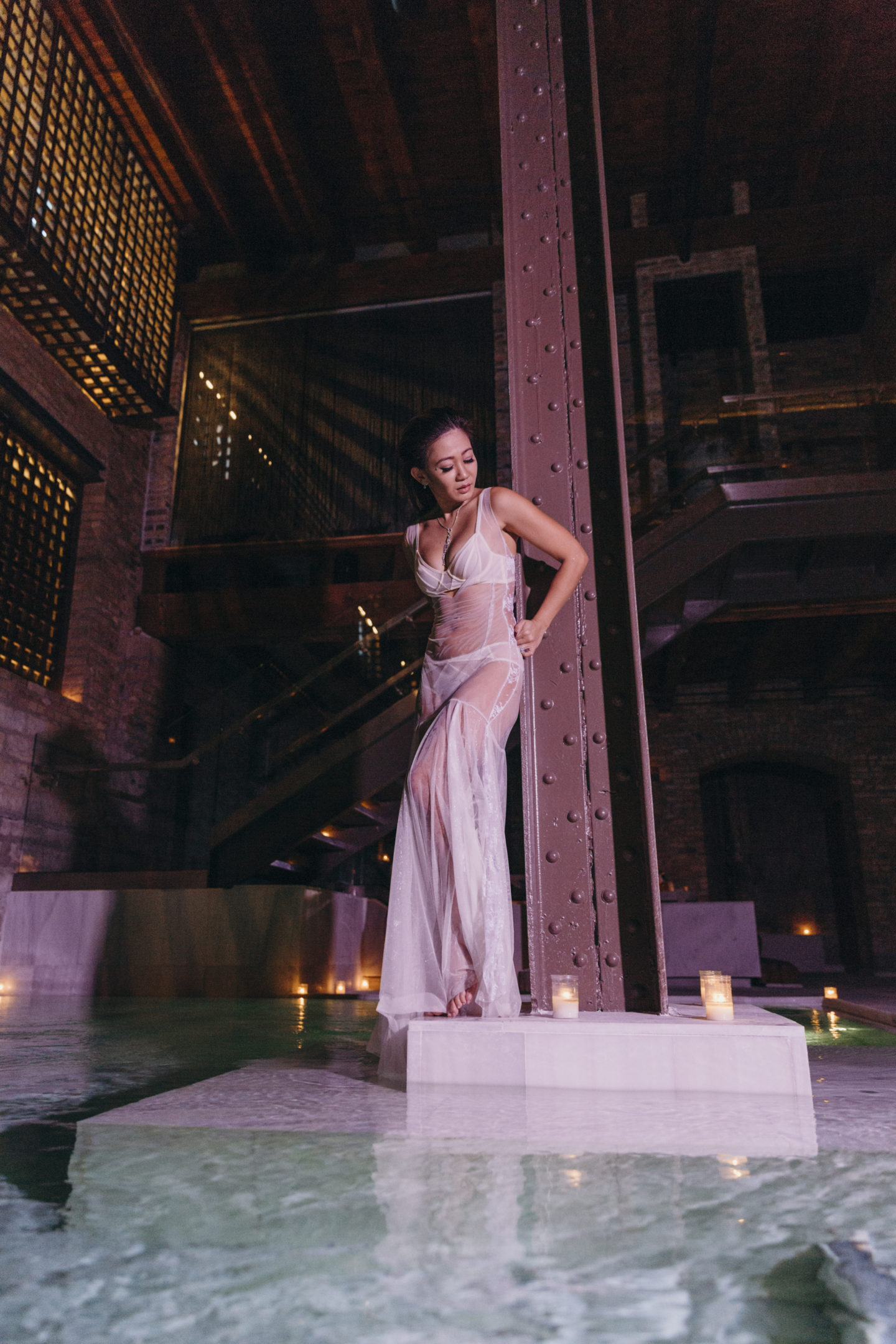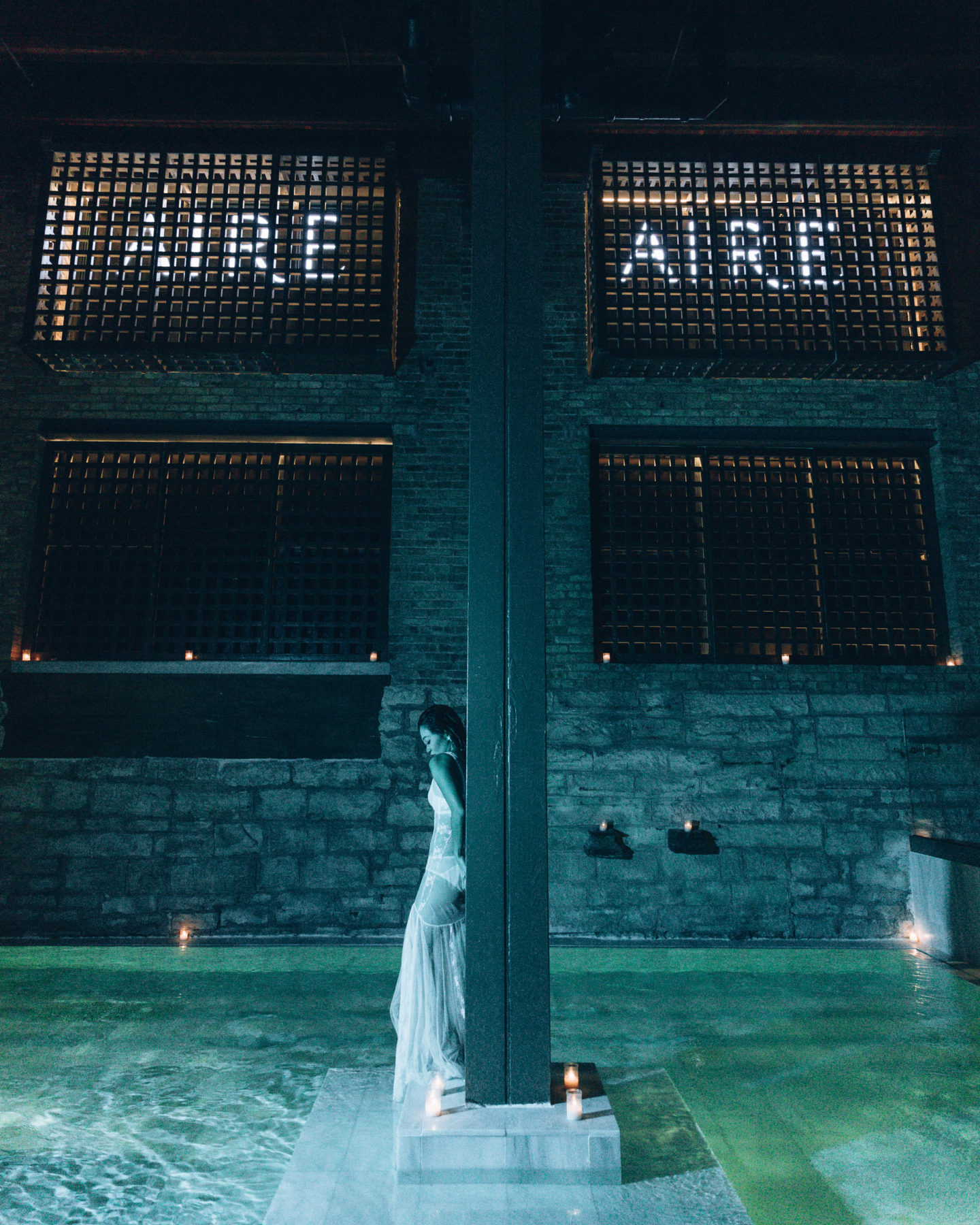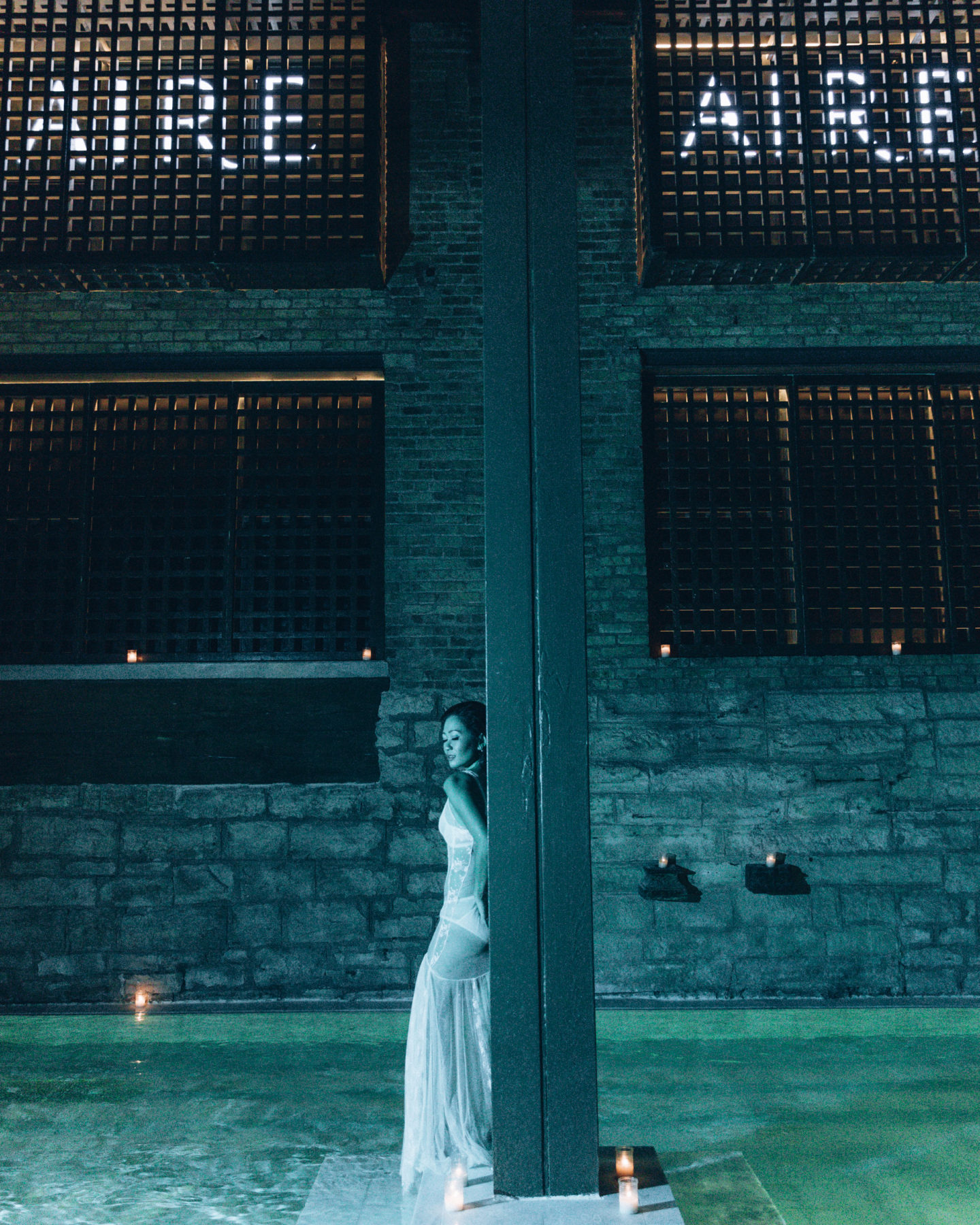 Aire Ancient Baths is now open in Chicago
800 W Superior St, Chicago, IL 60642
(312) 945-7414
WHAT YOU NEED TO KNOW
– Aire is a co-ed bath house and swimsuits are mandatory
– All other necessary elements such as toiletries, towels, robes, slippers… will be provided
– Appointments are during set entry times
– The Chicago location is over 20,000 sq. feet large
– They allow no more than around 12 people inside during each time slot
– You have 90 minutes to experience the space, relax and enjoy the baths
– The base 90 minute experience is $70 on weekdays and $79 on weekends
– You can add on other experiences after like a massage (click here)
– They don't allow the use of cell phones and cameras and you are asked to talk softly
– They are open all 7 days of the week and 365 days a year from 9am-11pm
Thank you to the Aire team for the opportunity to shoot these images!
Special thank you to Alina Tsvor for her stunning photography and Elizabeth Margulis for assisting on the shoot.