OVERSIZED SWEATER DRESS AND ANKLE BOOTS
Nothing ushers in fall weather than a cozy oversized sweater, so why not snag one that is long enough to be a dress.  That way you are maximizing your dollars on one outfit and adding a versatile piece to your wardrobe. Wearing an oversized sweater dress is so easy it's almost ridiculous. With this look, I have paired them with some kick ass ankle boots that I can barely walk in, and that I modified with some leg warmers.
Have you guys ever tried this with leg warmers? It's actually a trick I've done for a few years as I've had these leg warmers for as long as I can remember. With some simple leg warmers, you can modify any ankle boot into an illusion of a slouchy boot, tall boot or even over the knee/thigh high boots. I like this trick because Chicago weather, as we all know, can be a little cray cray. So some times you can walk out and it's not too cold but temps can drop in just a few hours without warning. So that's when I just pull up my leg warmers and it looks like I'm wearing tall boots. Cool right?
What's even better is right now there are a couple trends happening called "the sock boot" look and "the slouchy boot" look. My leg warmer trick can achieve both pretty easily. As you can see in these photos, I've used them to achieve the slouchy boot trend which I happen to be really digging right now.  I've actually got a second set of photos that uses these same pieces but in a different look and showing how the leg warmers can look like a sock boot.  So stay tuned!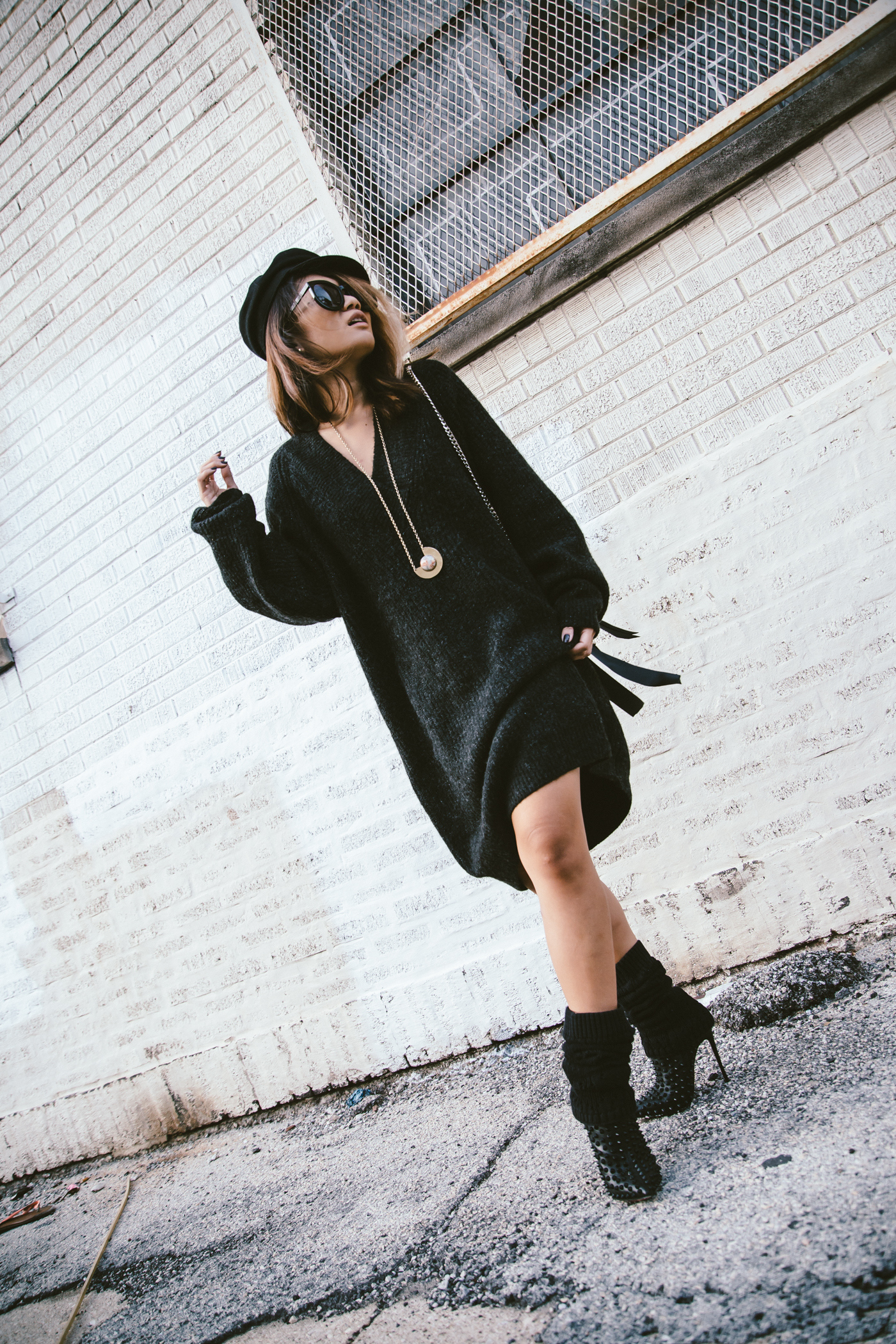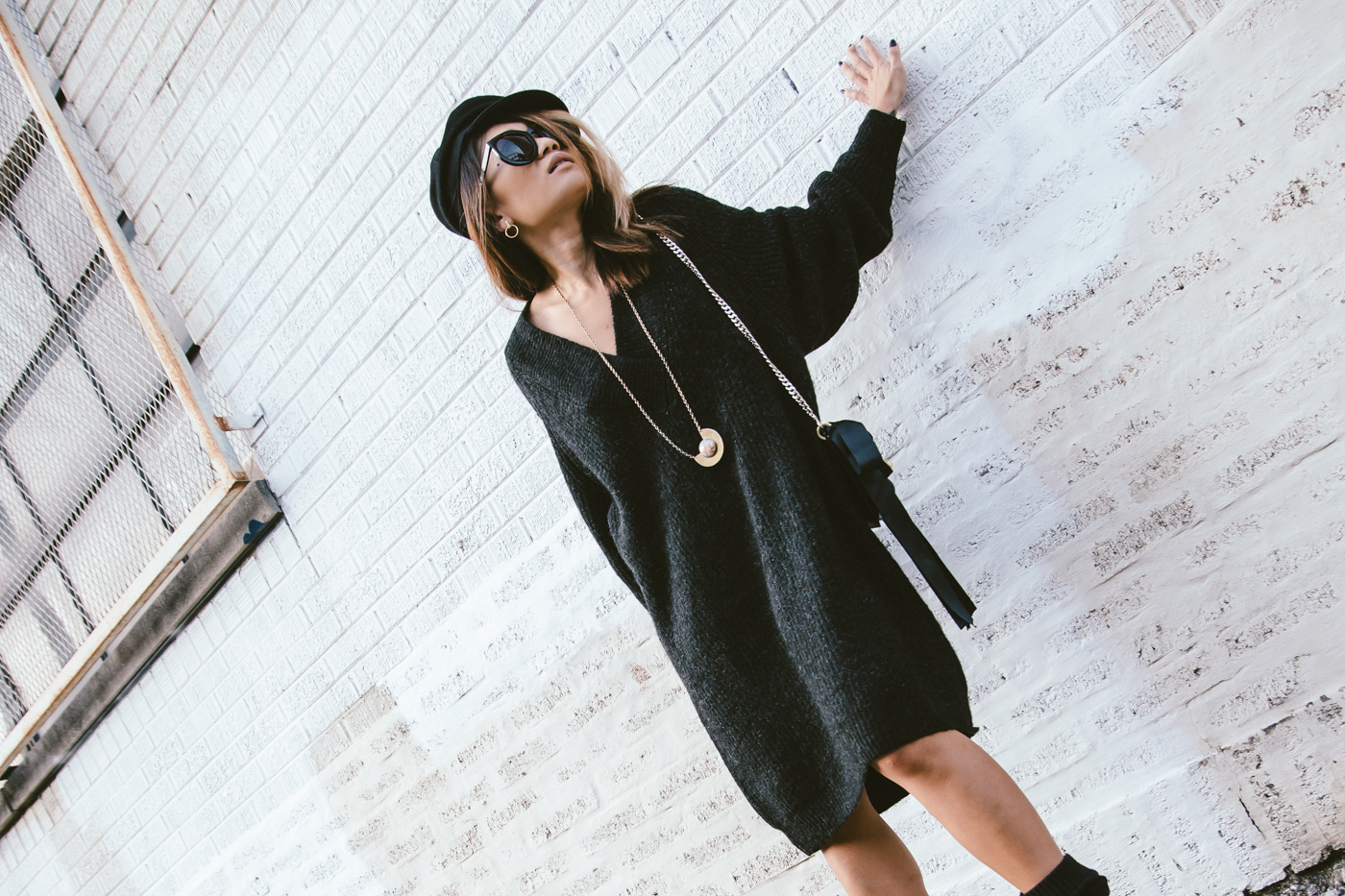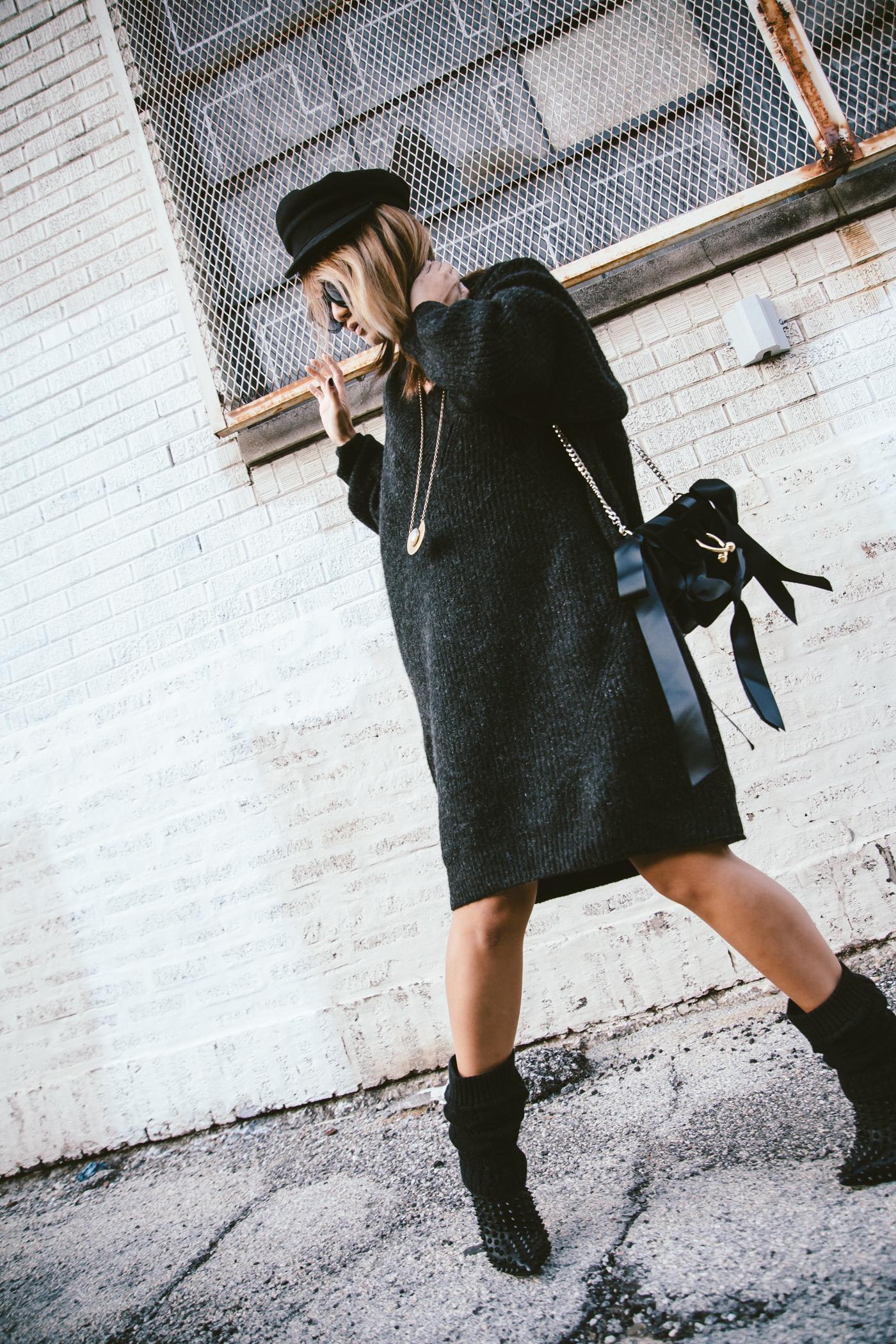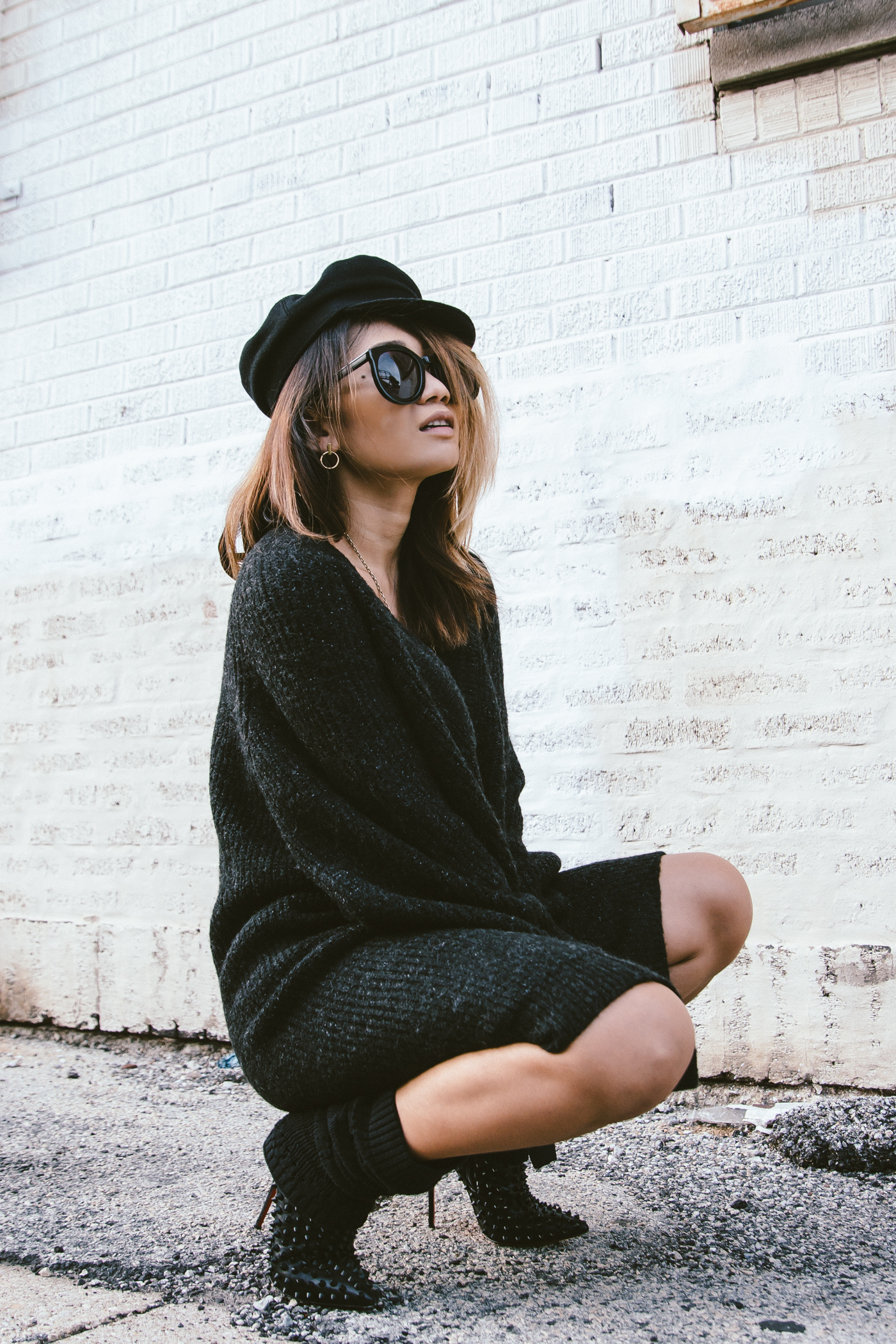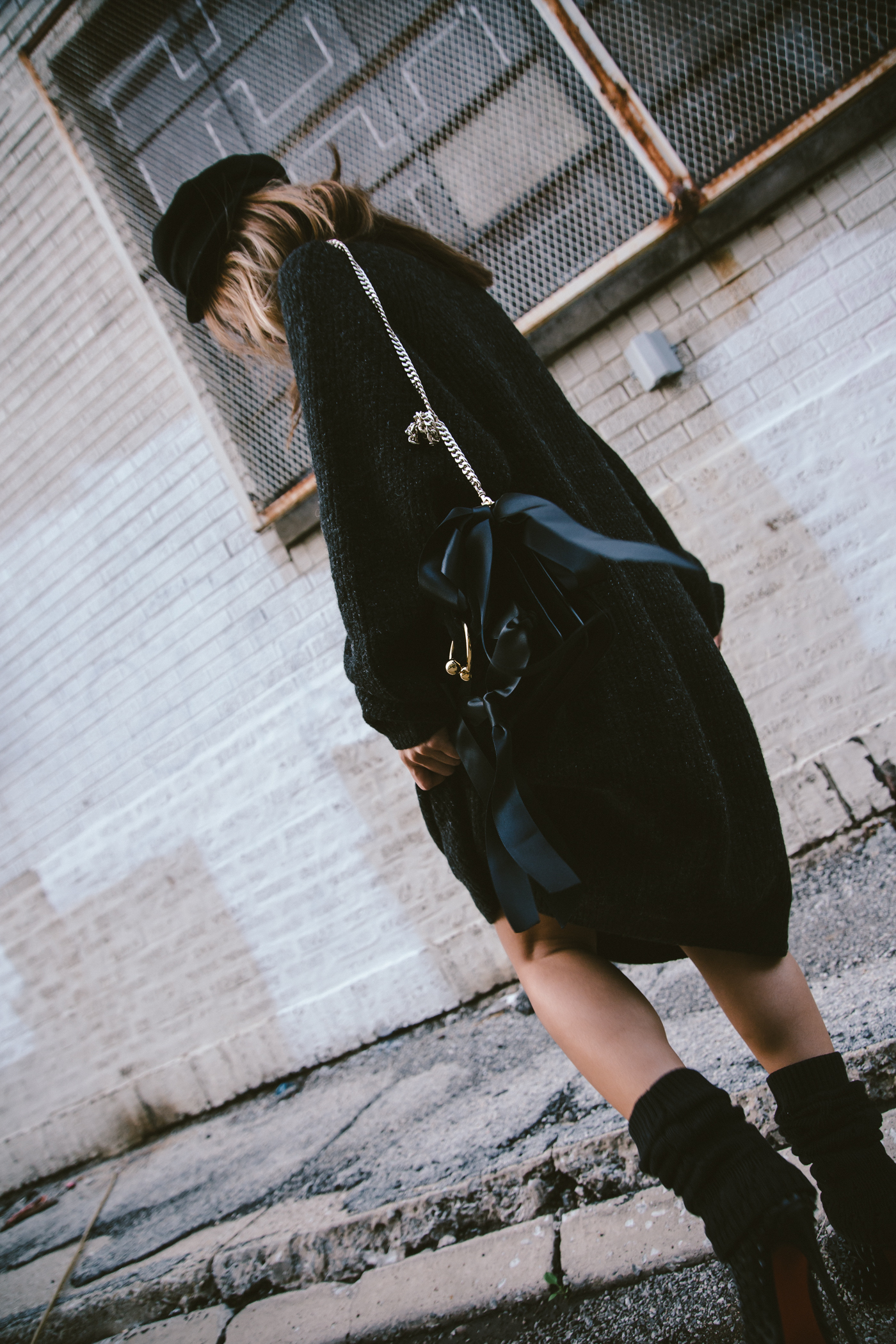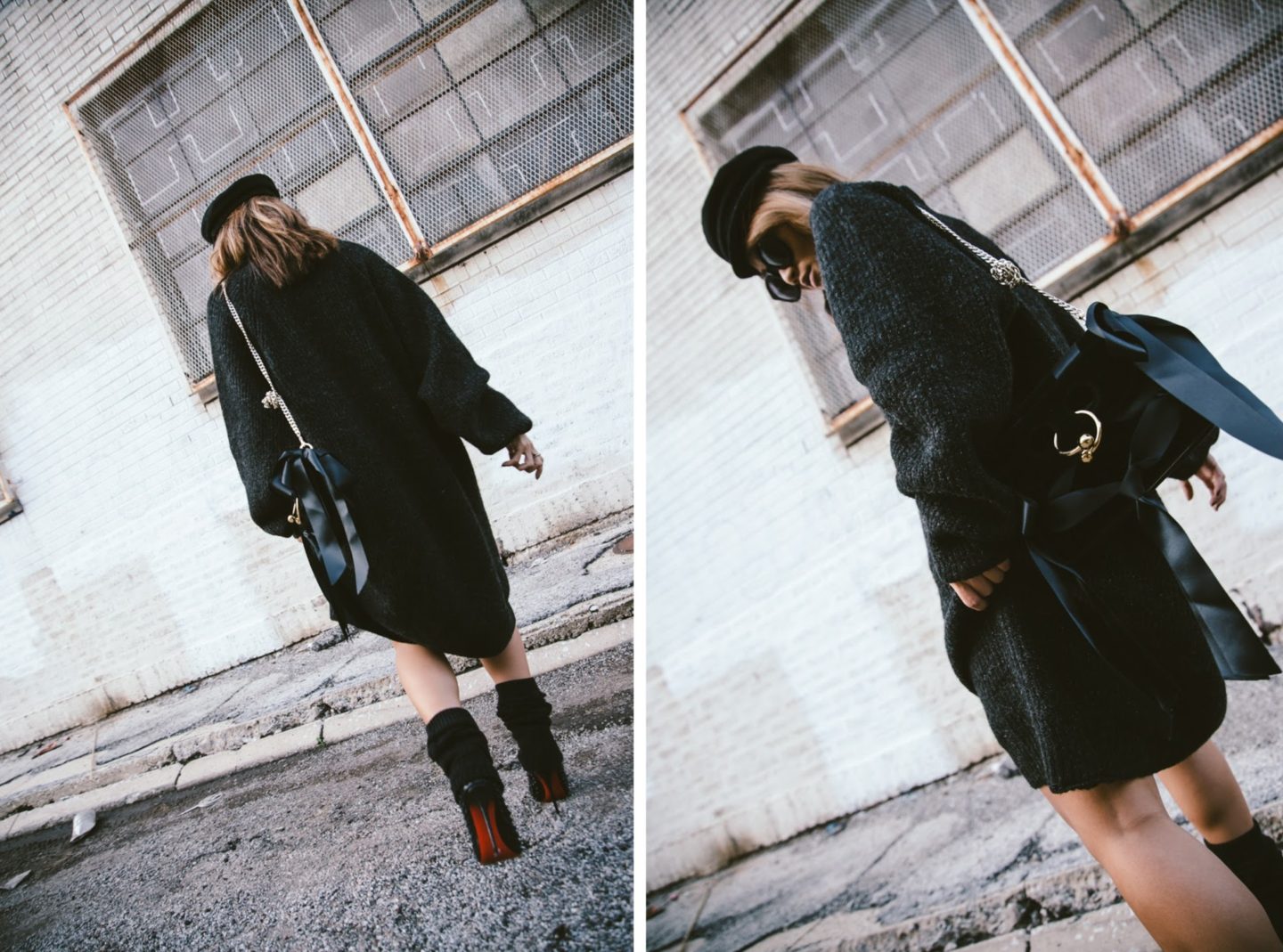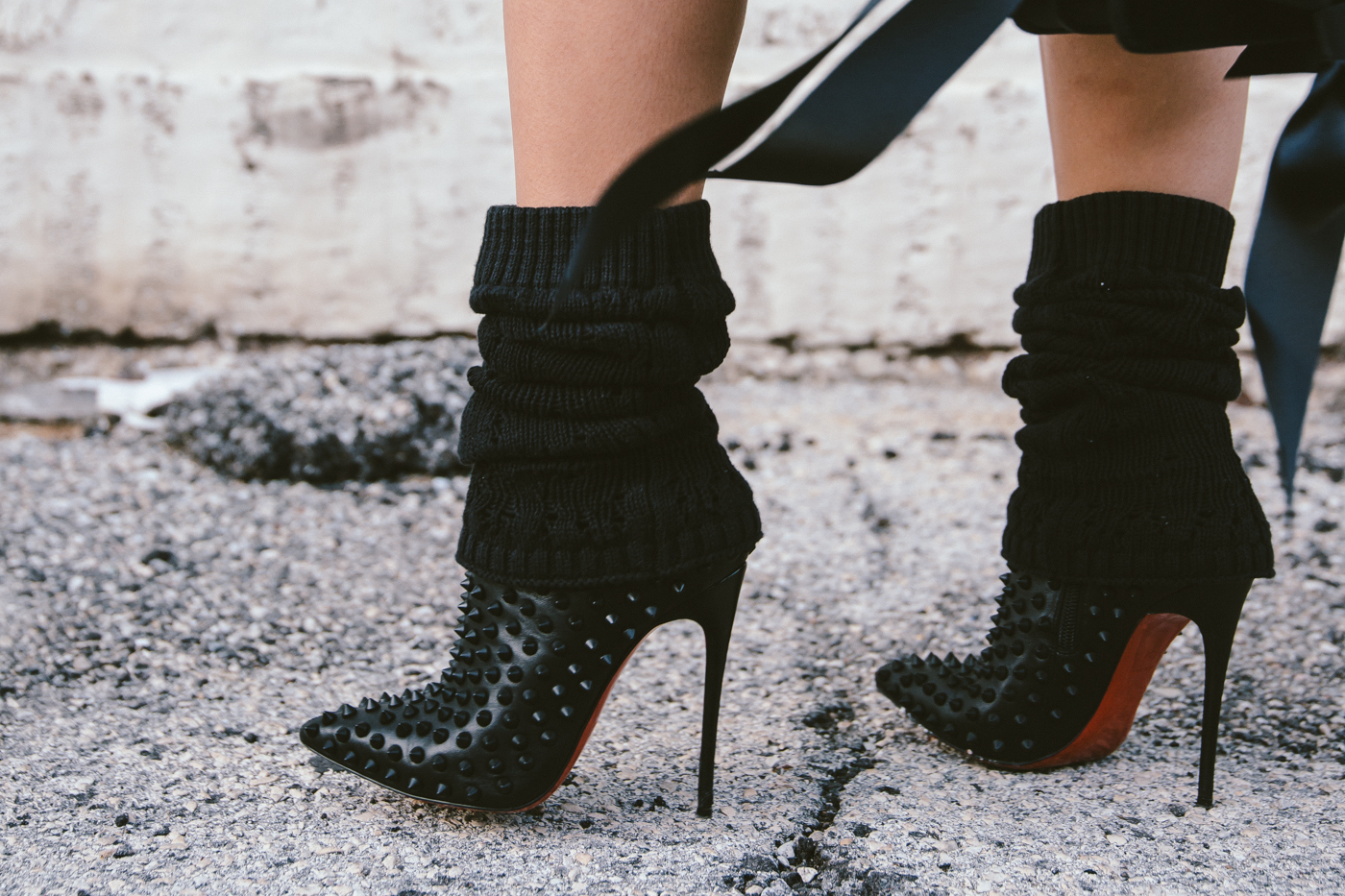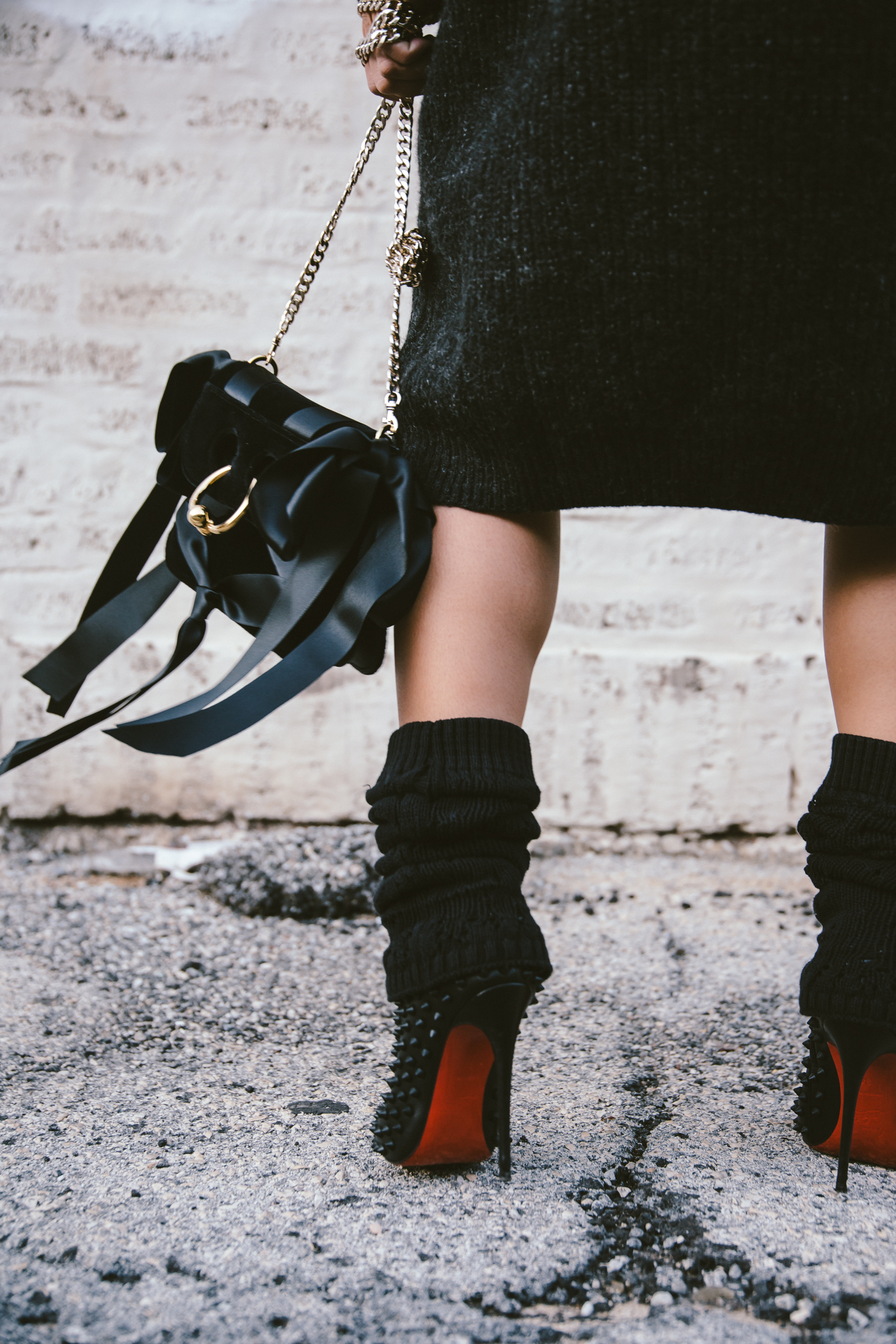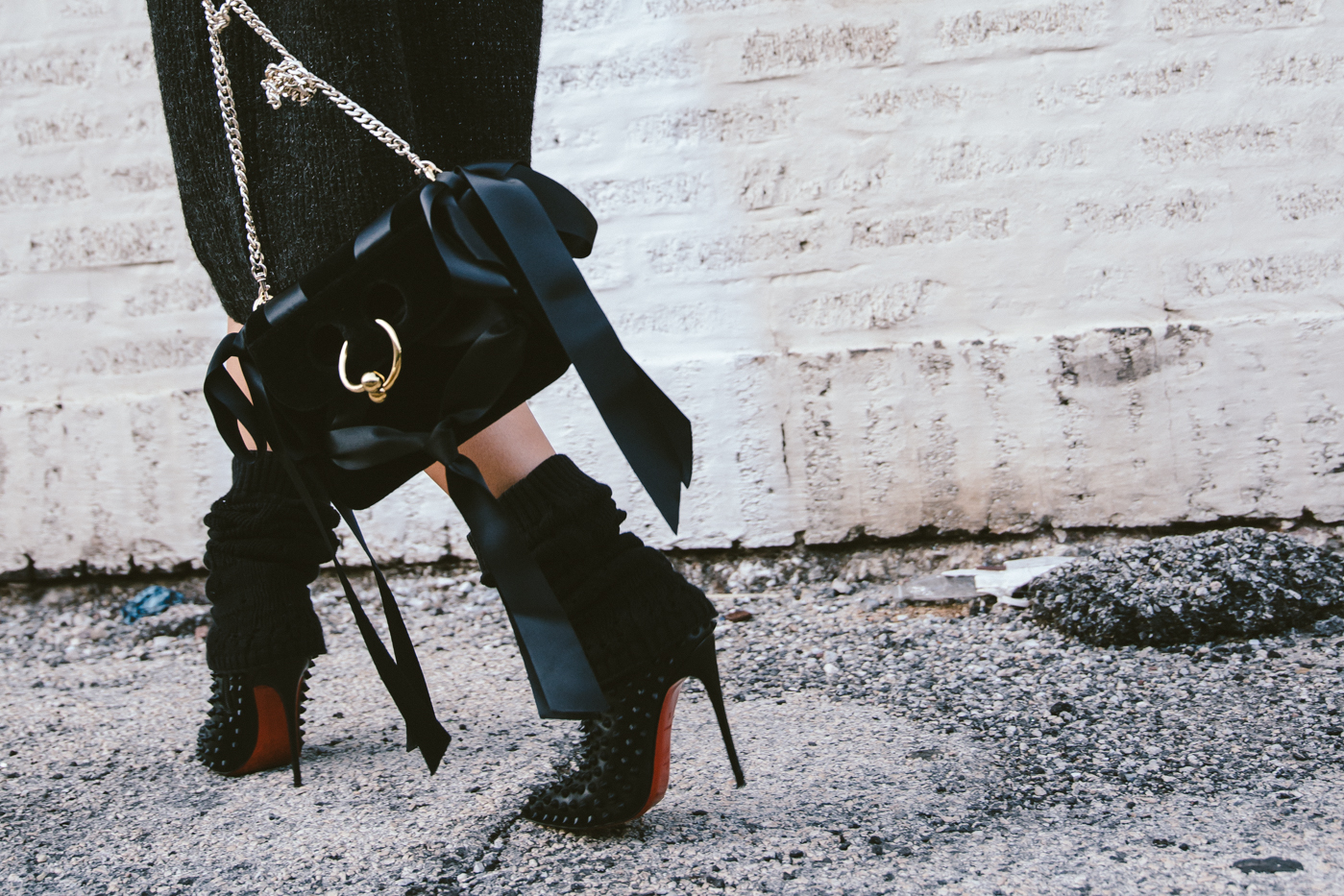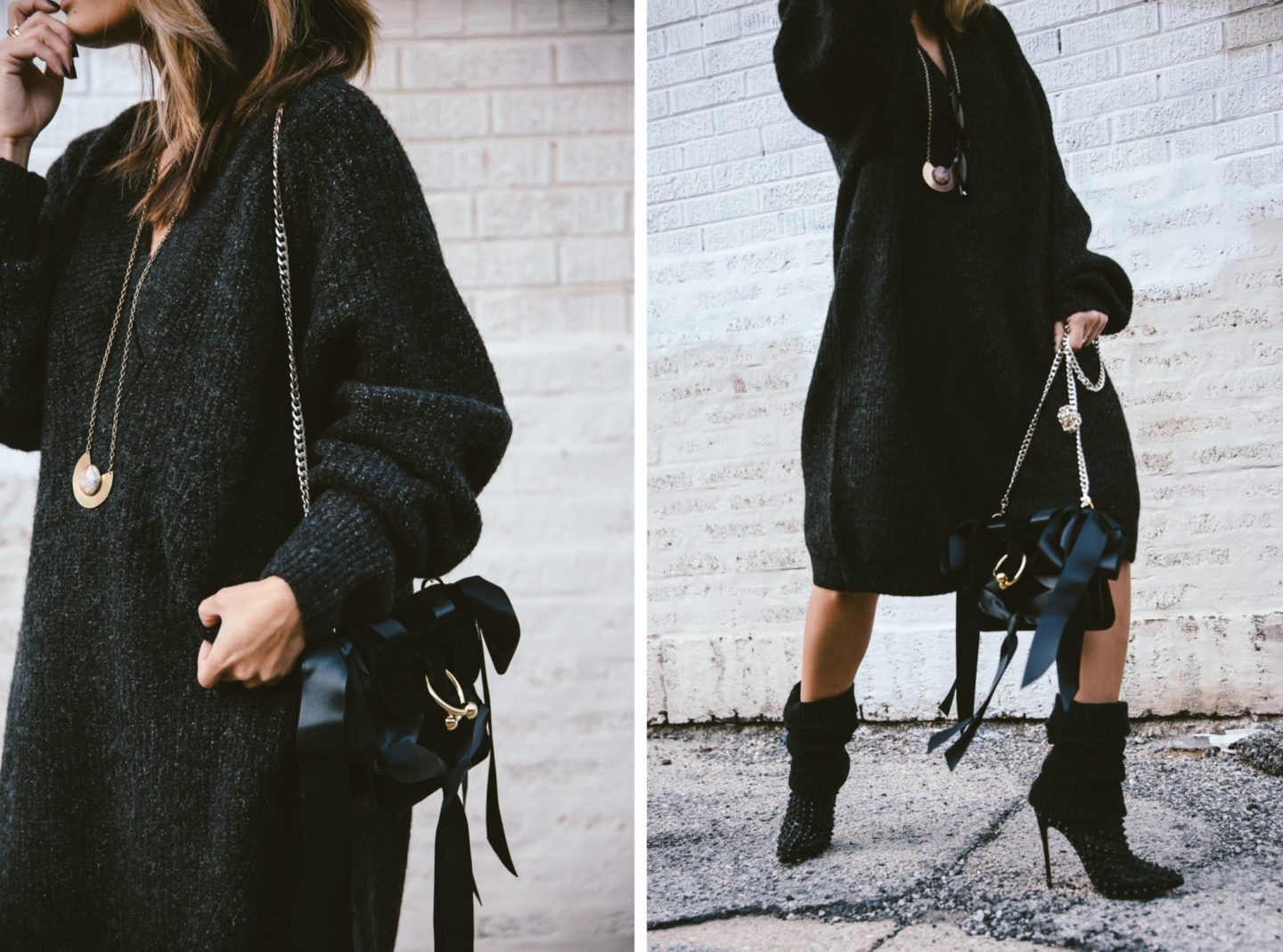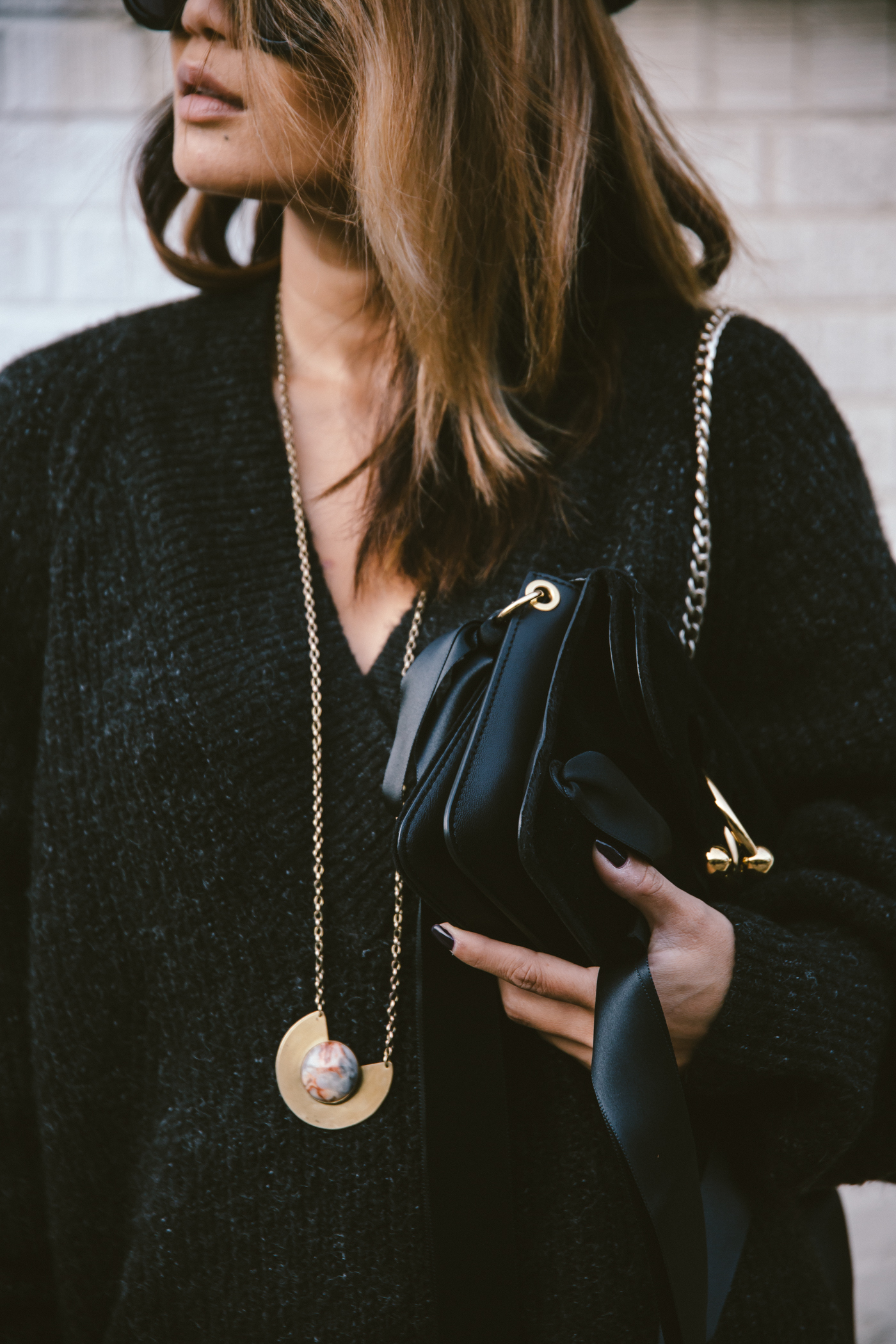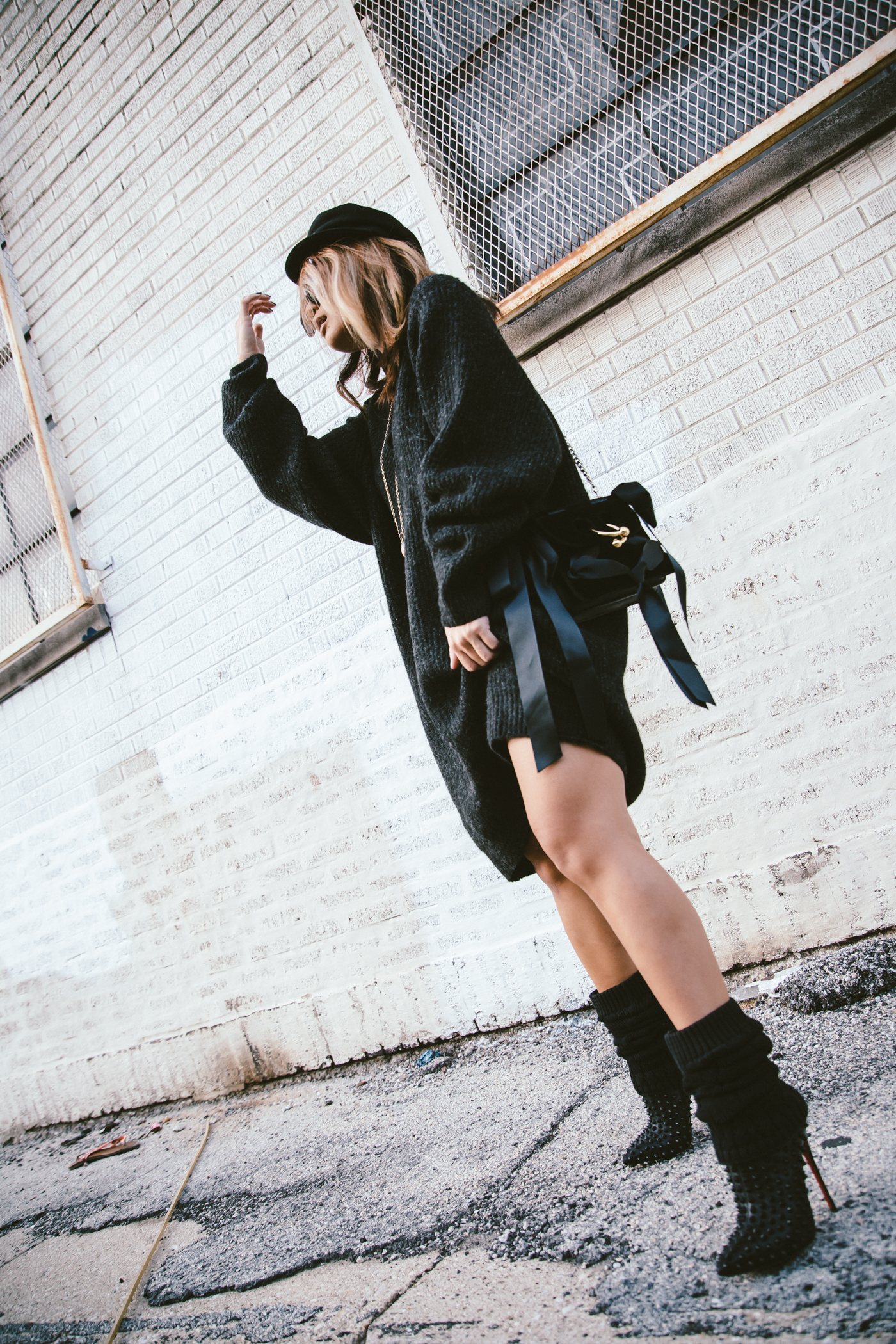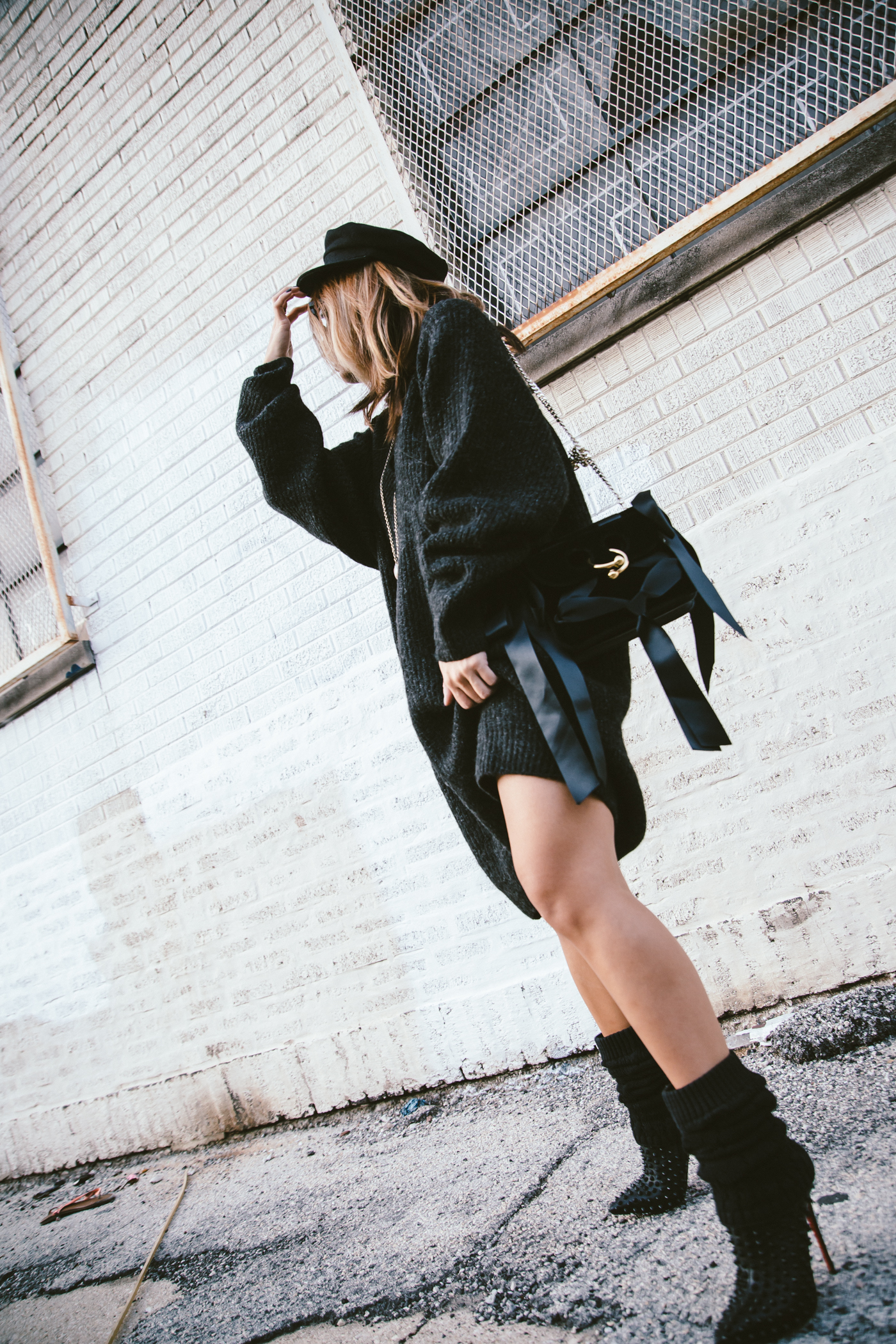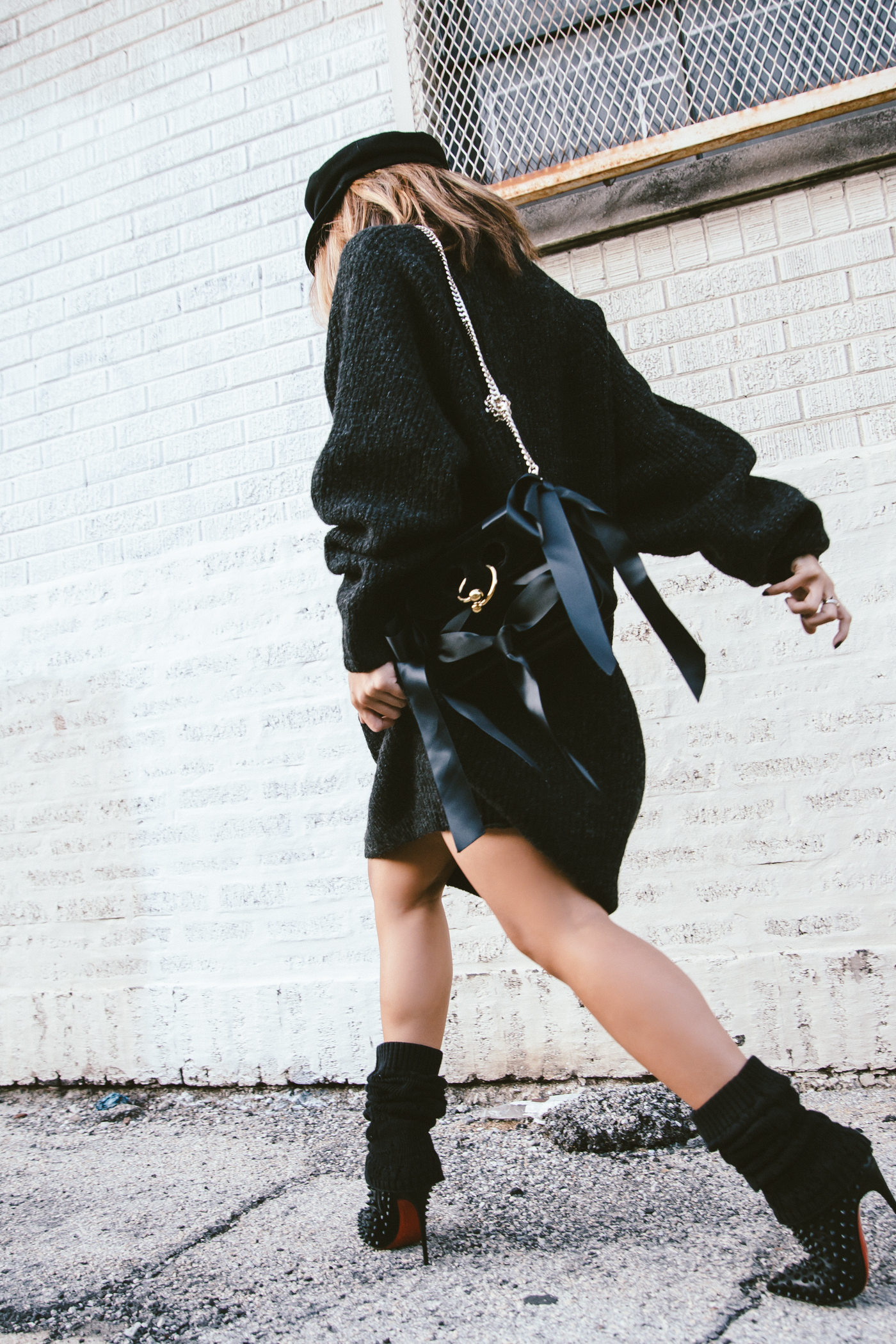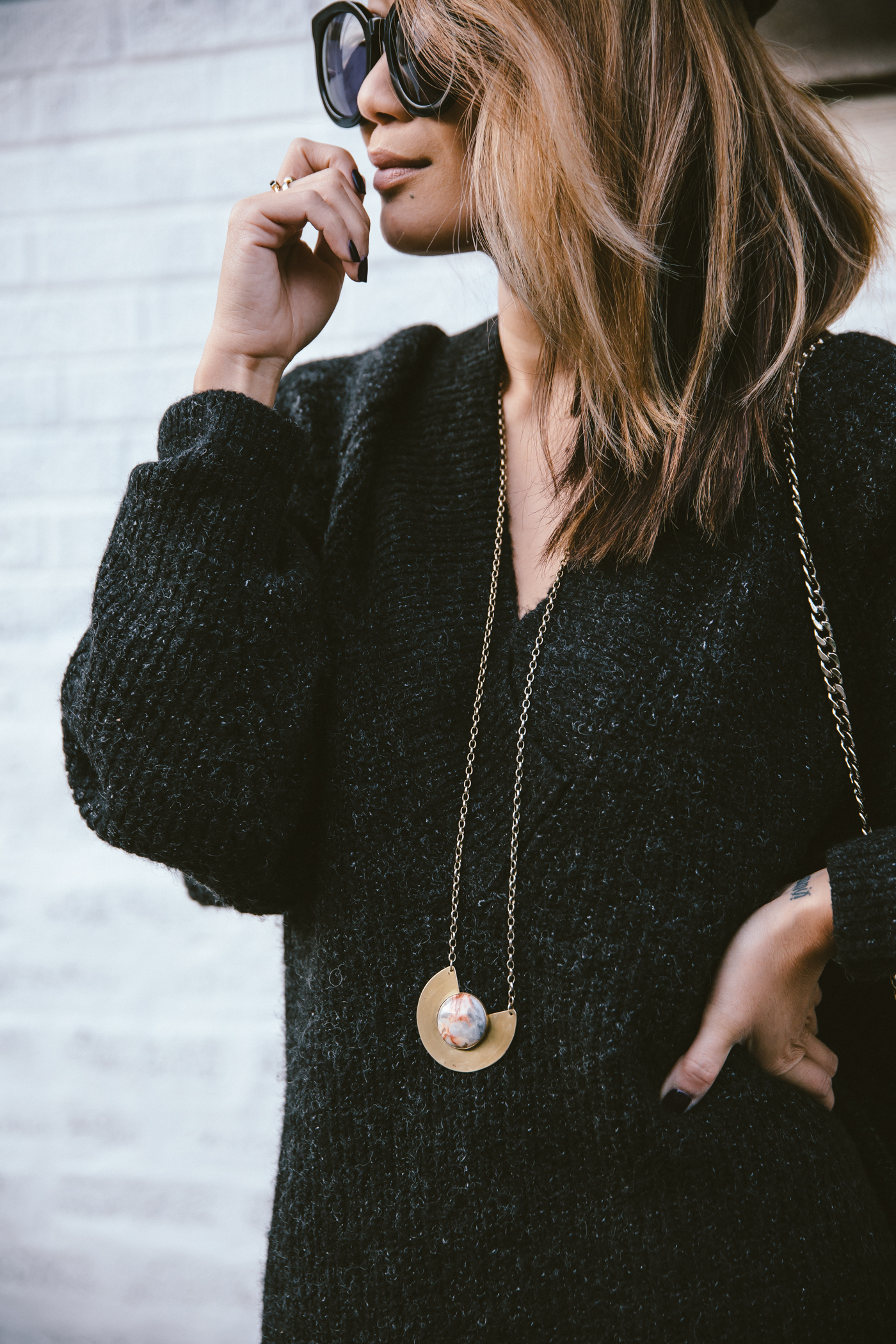 I recently rocked this same outfit on my previous trip to London which I'm definitely going to post about as soon as I sort through all my photos! It was definitely a trip to remember and I hope most of you were able to follow along on my Instagram stories.  I am now very inspired to take a true solo trip somewhere.  Maybe in 2018, I'll do it!  Have any of you out there ever done a solo international trip?  Tell me about it in the comments.  I'd loooove to know where you went and some of your adventures.
---