KOREAN RADISH SOUP (MUGUK) / moo-gook /
I love soup.  Soup all day errrrr day.  Asian soups are even better.  They can be filling enough to have all on its own.  Here is one of my favorite Korean soups that I've modified with more greens.  Muguk, pronounced moo-gook, is a Korean radish soup.  Mu is the korean word for a type of white radish that is commonly used in Korean cuisine.  Much of which I found out through Wikipedia.  This soup is ridiculously easy to make and oh so so good.  You can add this as part of a meal or just make some rice and go to town on the whole pot like my husband does.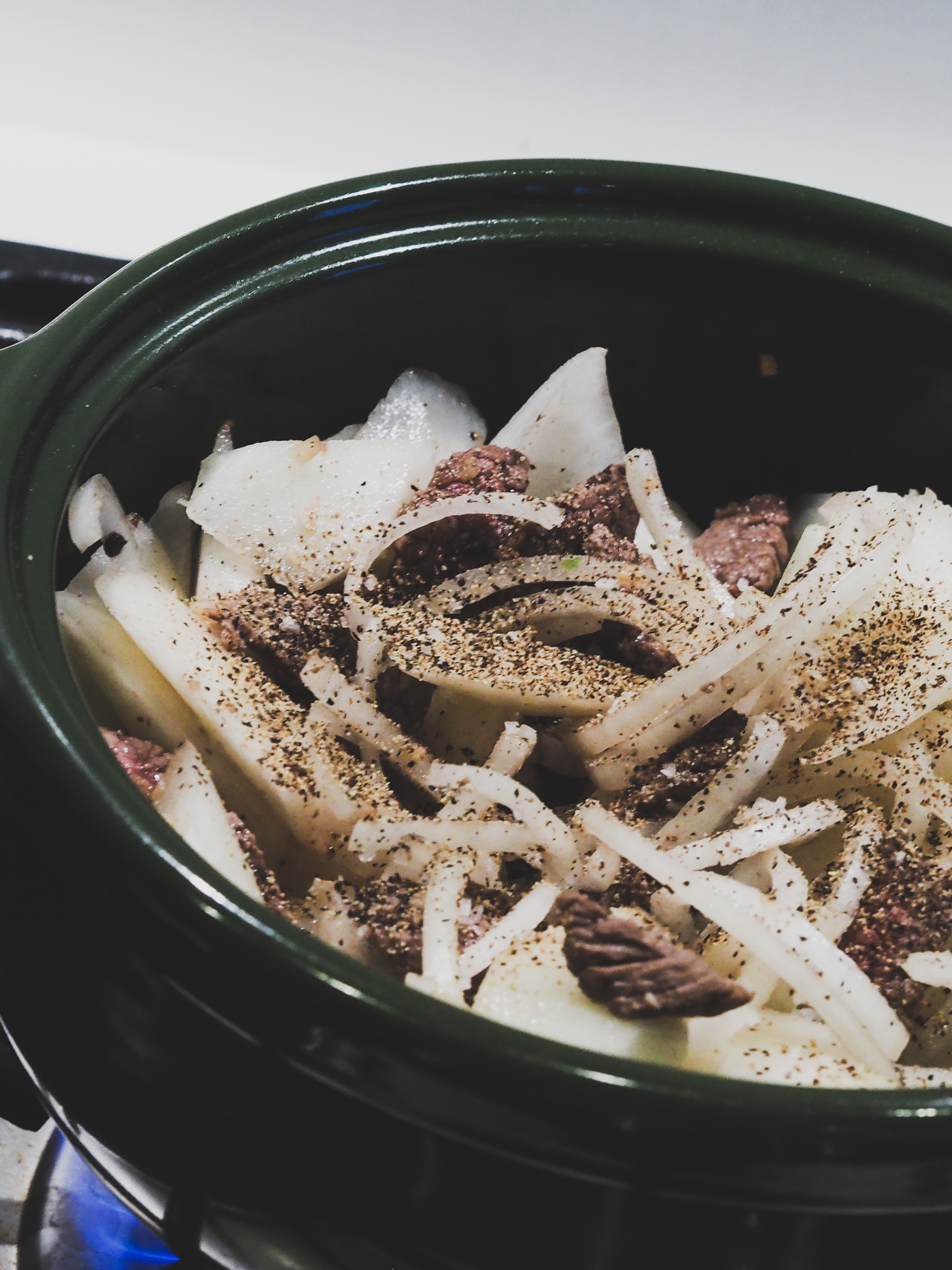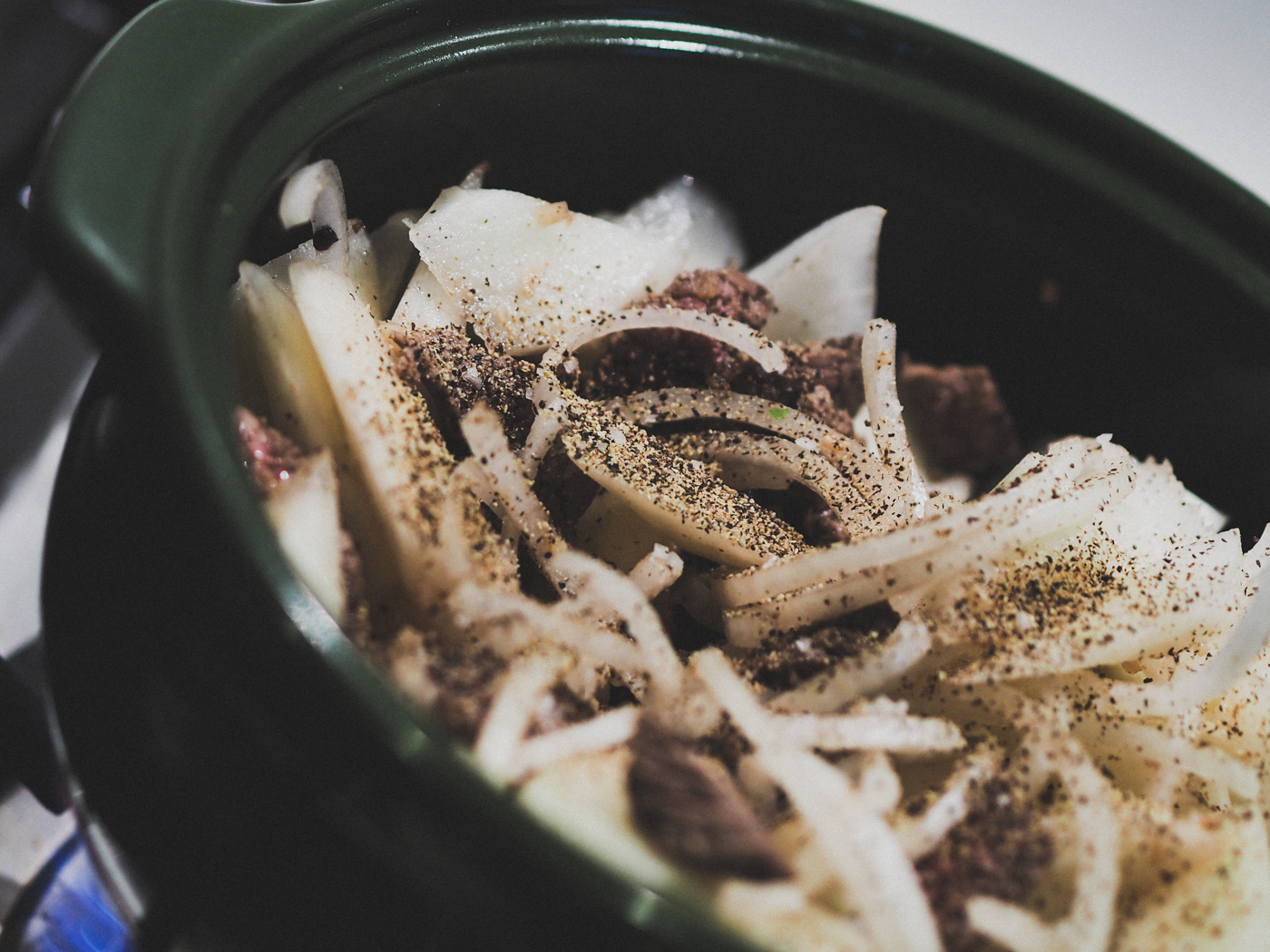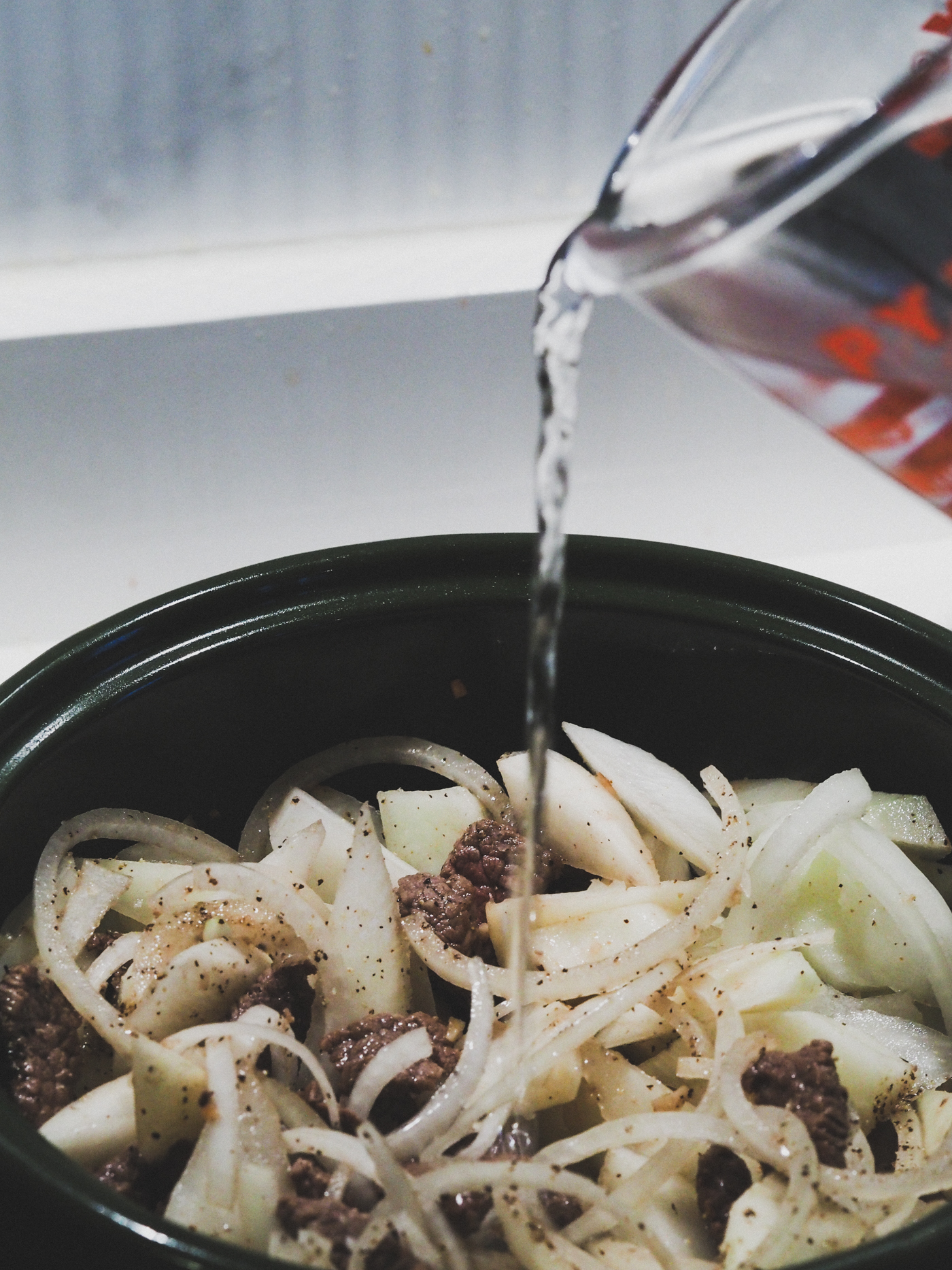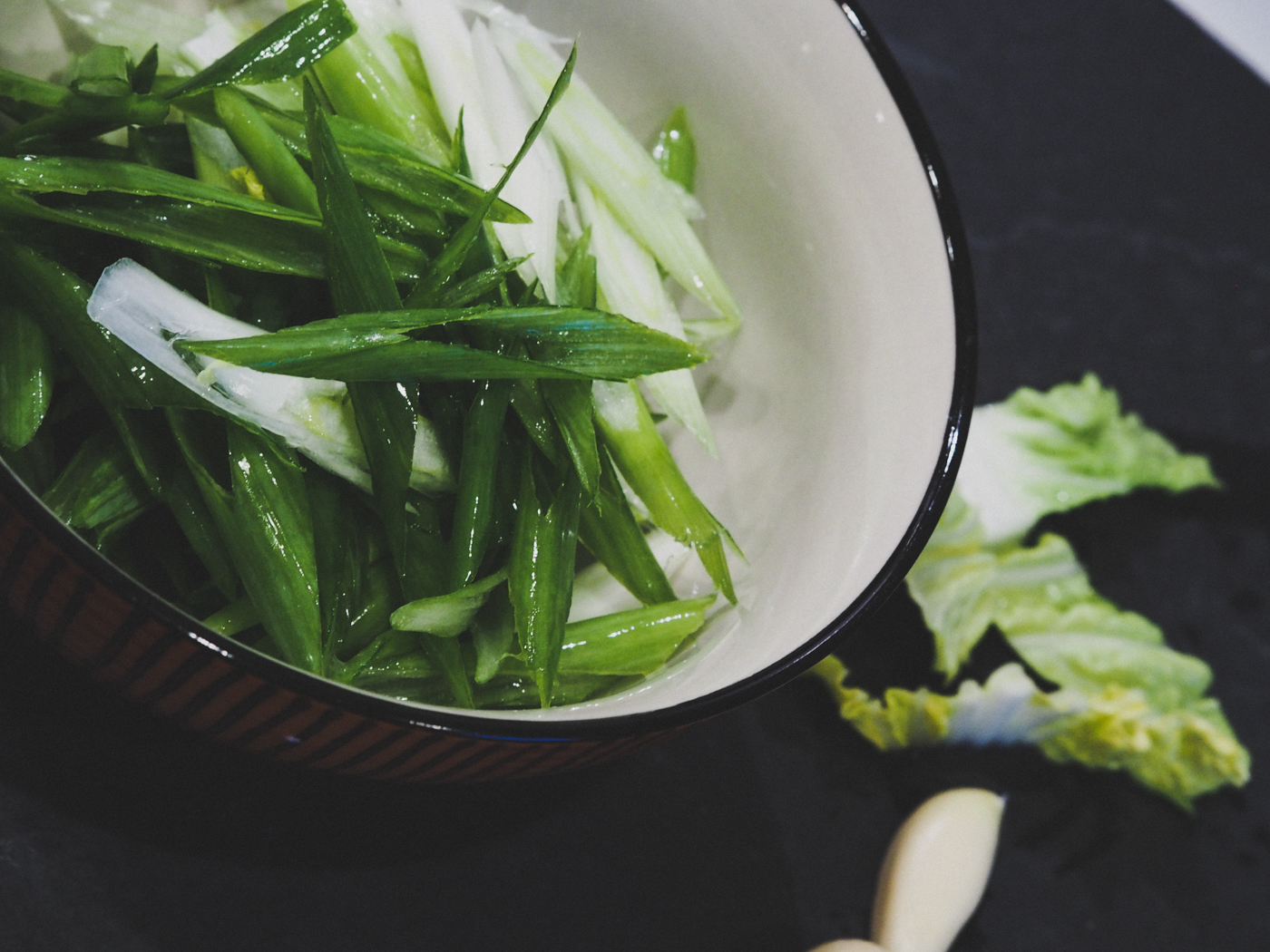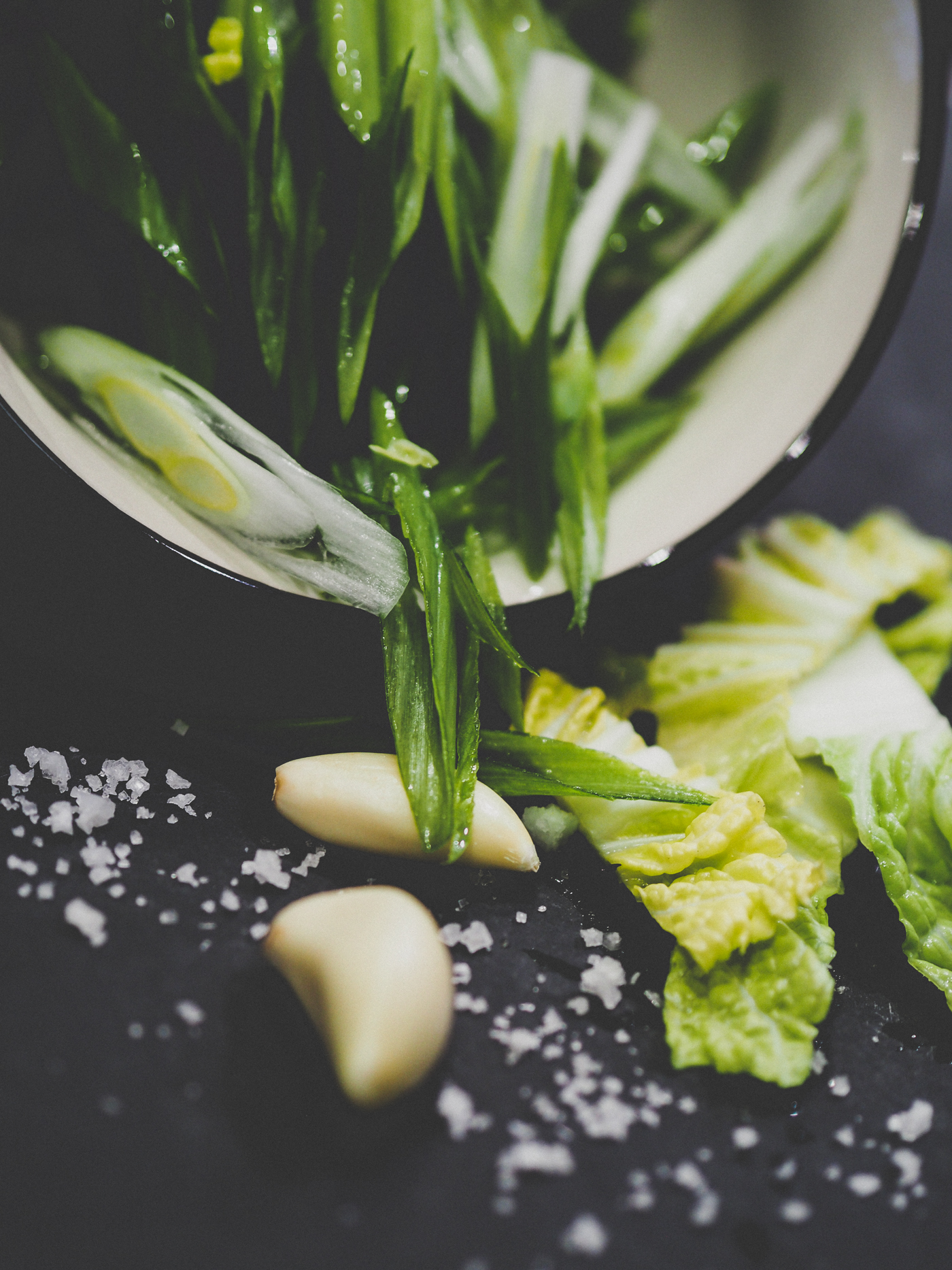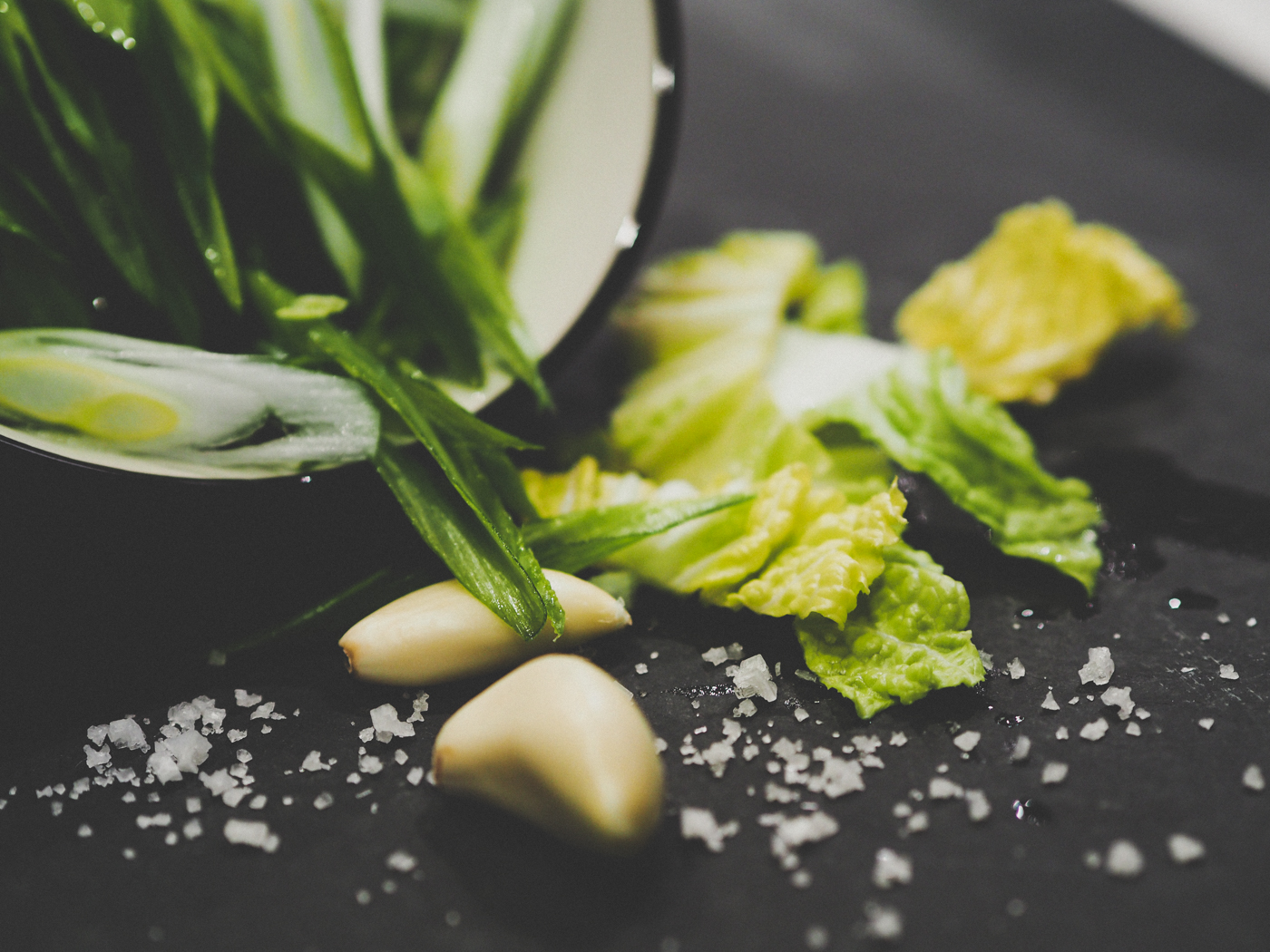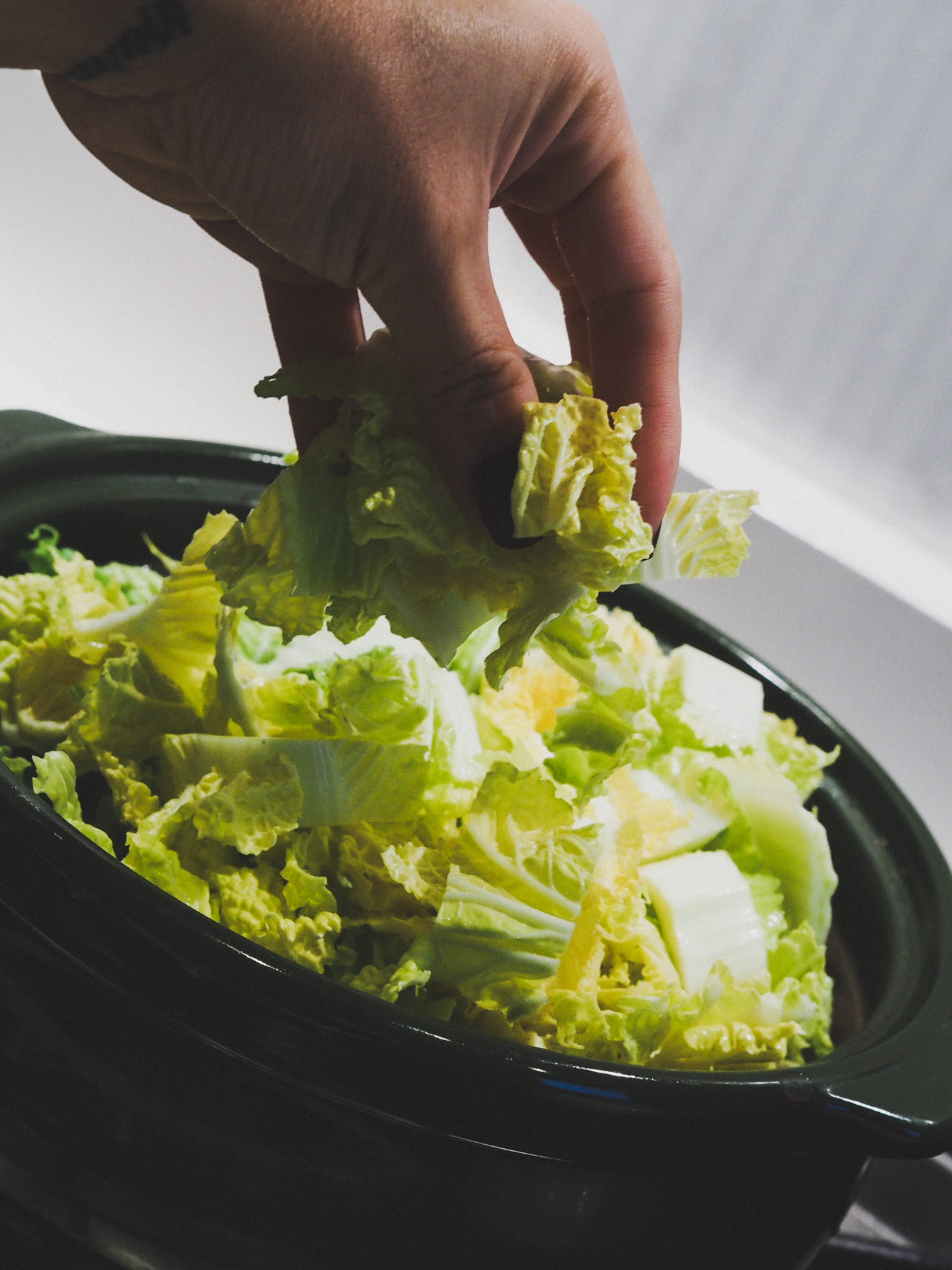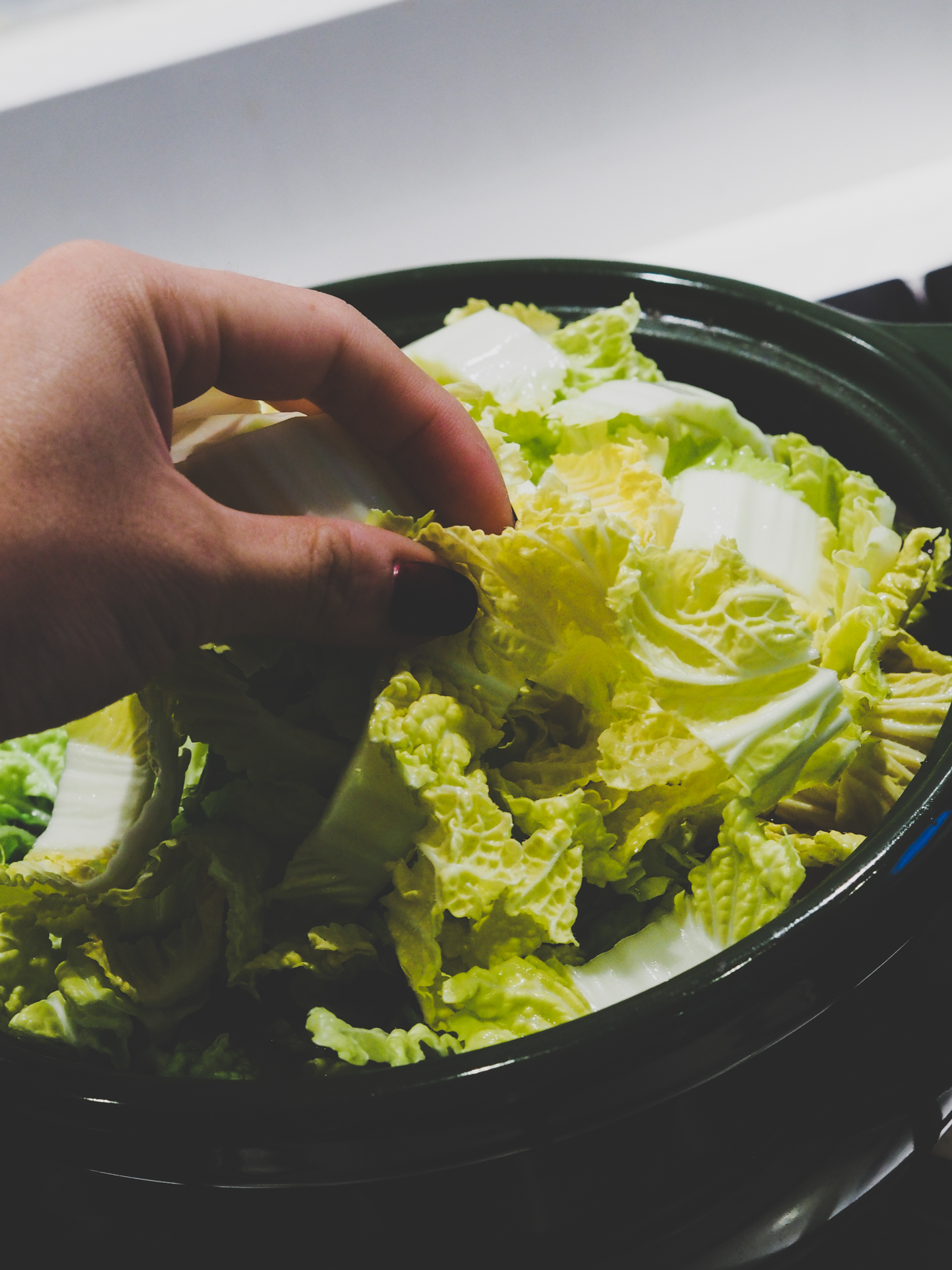 MUGUK WITH NAPPA CABBAGE
1/2 pound beef brisket cut into small pieces
3/4 pound of mu (Korean radish), peeled and cut into bite size pieces
1 teaspoon of  minced garlic
green onions sliced diagonally – as many as you like
1/2 onion thinly sliced
1 teaspoon fish sauce
1 1/2 tablespoon of Korean soup soy sauce (guk ganjang)
7 cups of water
2-3 handfuls of sliced nappa cabbage
(optional) soy bean sprouts
salt and pepper
oil
In a soup pot (I suggest snagging a Korean stone pot), add some oil just enough to cook the minced garlic and brown the brisket.  Throw in the mu, onions, and water.  Bring to a boil and add the fish sauce and Korean soup soy sauce.  Lower the heat to a low simmer and cover the pot.  Allow the soup to cook until the mu starts to look translucent at the edges.  Right at the end, throw in the nappa cabbage and green onions.  Cover again for another 6-7 minutes until the cabbage wilts.  If you want to add the soy bean sprouts, you should add that before the nappa cabbage as it takes a little longer to cook down.  Salt and pepper to taste and enjoy!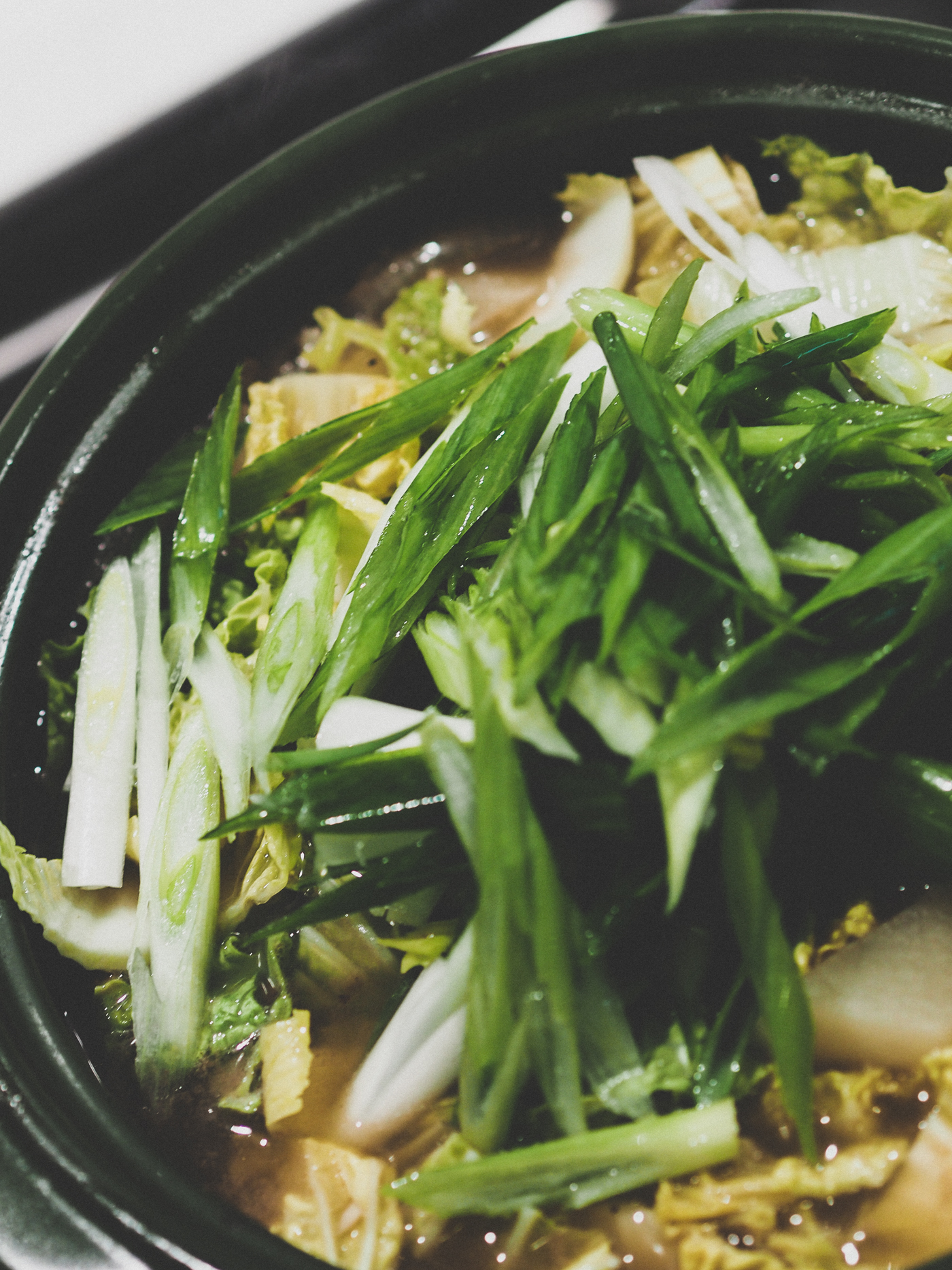 Check out more of my recipe posts and get your nom nom on!
---