THE PERFECT MANHATTAN WITH CARPANO ANTICA
I never thought of myself as a whiskey gal and pretty much stick to booze that is clear.  However, the hubby is quite the opposite so with the help of Carpano Antica, I set myself out to learn how to make the perfect manhattan.  I am really into making my own cocktails these days so date nights in at home are just as fancy as going out.  Especially on this particular night when it was heavily raining and cold and just all around shitty outside, the idea of staying in on a Friday night seemed perfect.  So I wanted to kick it off by getting dolled up, busting out all my fancy bar tools, and making my hubby a Manhattan.  Never having had a Manhattan myself, I had no idea what I needed.  So it was Google to the rescue as usual.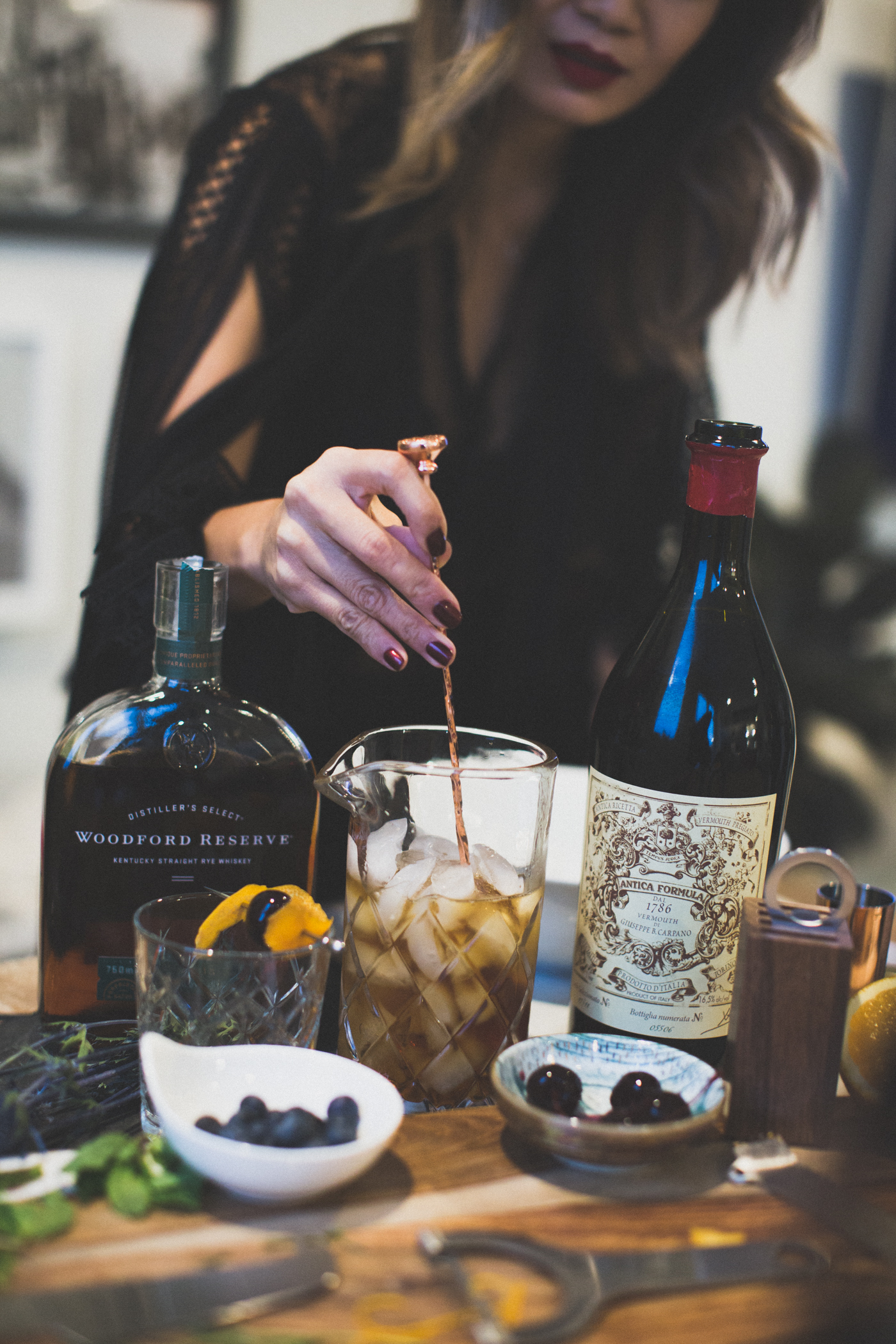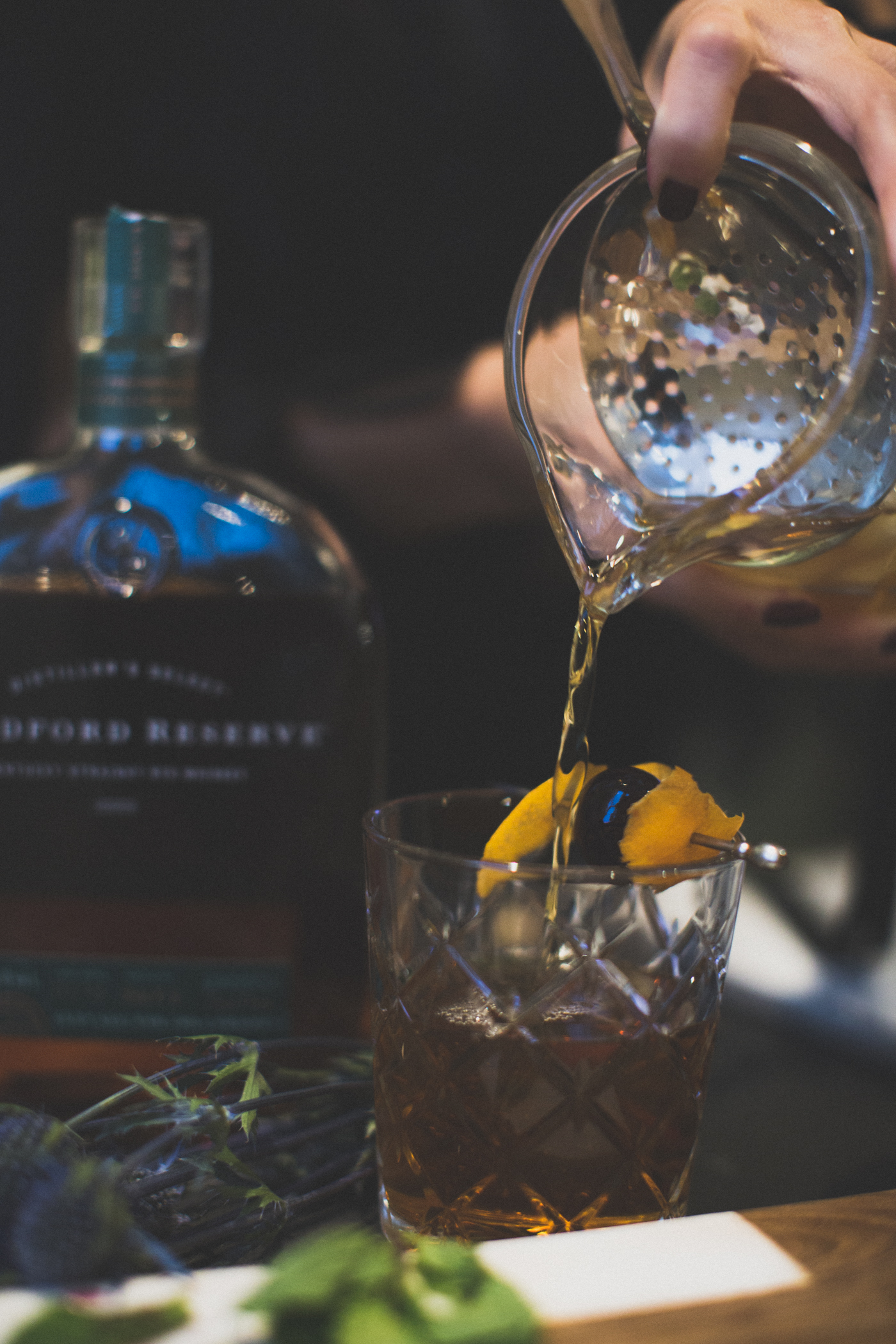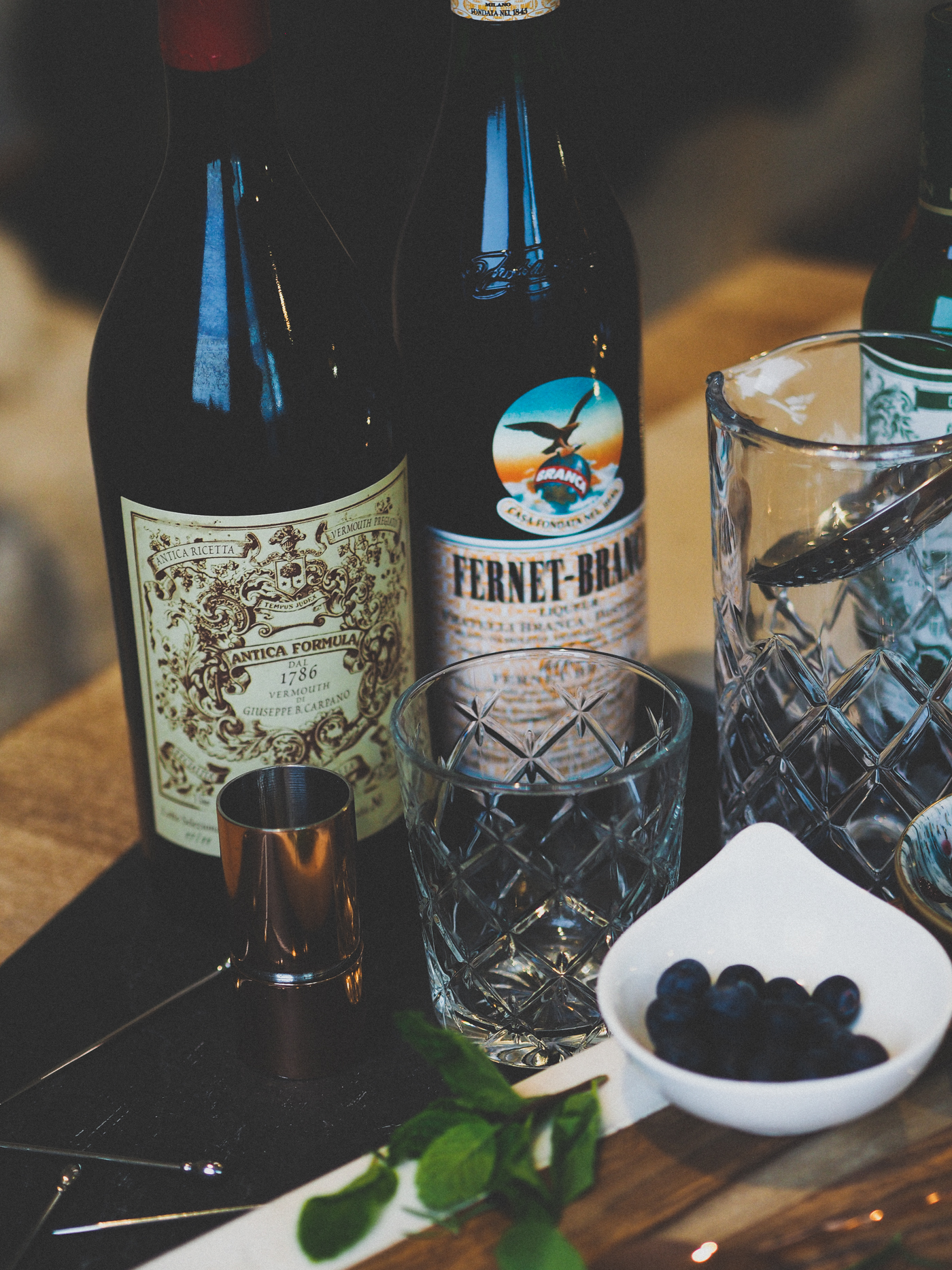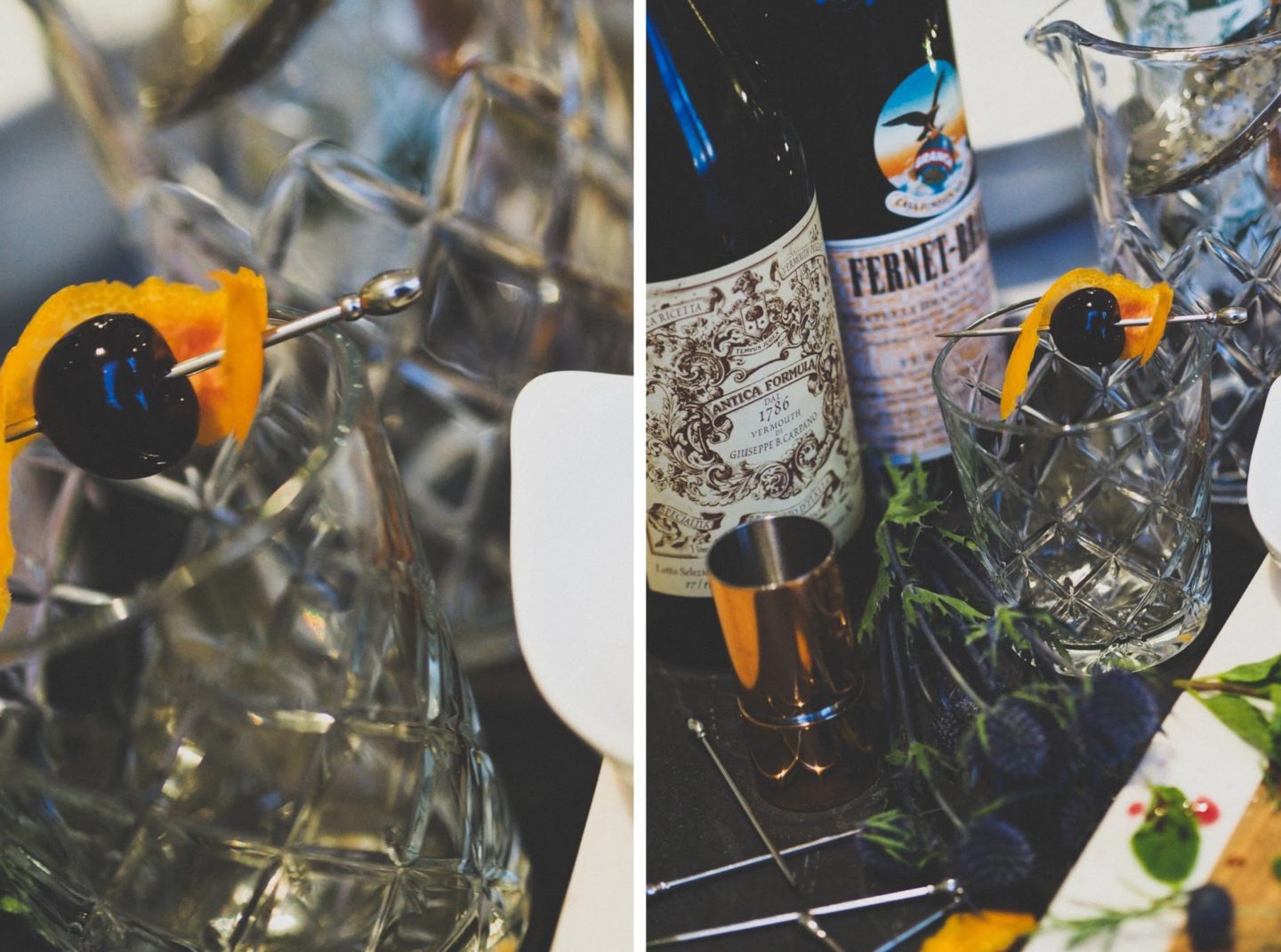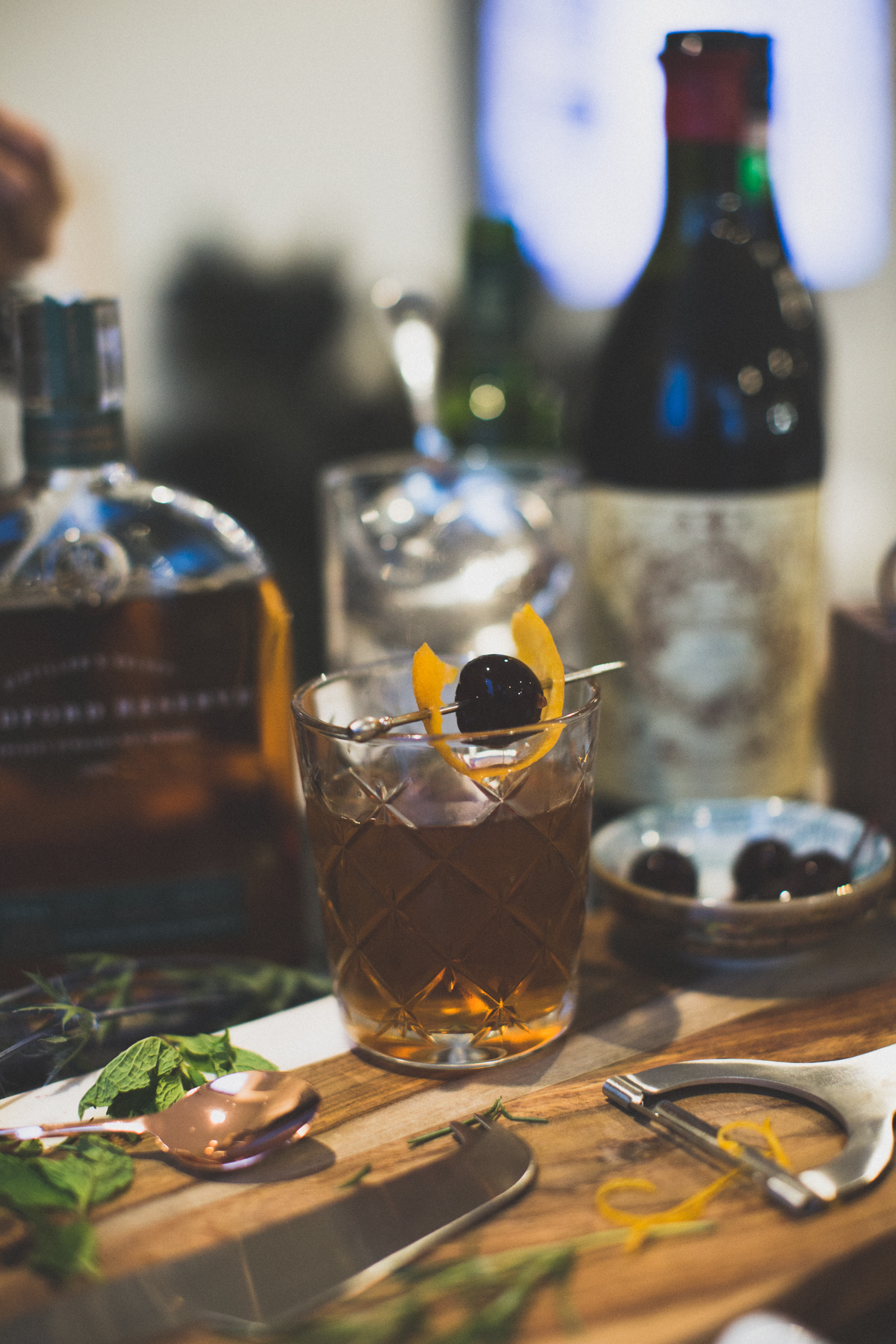 THE PERFECT MANHATTAN
2 parts rye whiskey
1/2 part Carpano Antica sweet vermouth
1/2 part dry vermouth
3 dashes of orange bitters
orange peel
1-2 Maraschino cherries
Fill a mixing glass with ice and pour in the whiskey, sweet and dry vermouth, and dashes of bitters.  Dry vermouth is not mandatory and if you don't have it handy, you can just do one part of the sweet vermouth.  However, I was taught by the guy at the Whole Foods liquor section that using both sweet and dry vermouth is what they call a "perfect" Manhattan.  So try this if you think a classic manhattan is a little too sweet.  I went with rye whiskey but you can also make this using bourbon.  Stir everything up in your mixing glass then using a strainer, pour the mixture into a glass.  Pop in your orange peel and cherry and you've got yourself the perfect Manhattan.
I will say, I really enjoyed this drink and when you use the best ingredients, it goes down quite nicely.  The Whole Foods guy asked me what sweet vermouth I had and I told him it was Carpano Antica.  He smiled and said, "Nice!  That's the best and the one I always use in my Manhattans."  I immediately felt cool and validated.  So if you have company coming and they are into these kind of drinks, make sure you have Carpano Antica on your bar cart.  It automatically ups your street cred.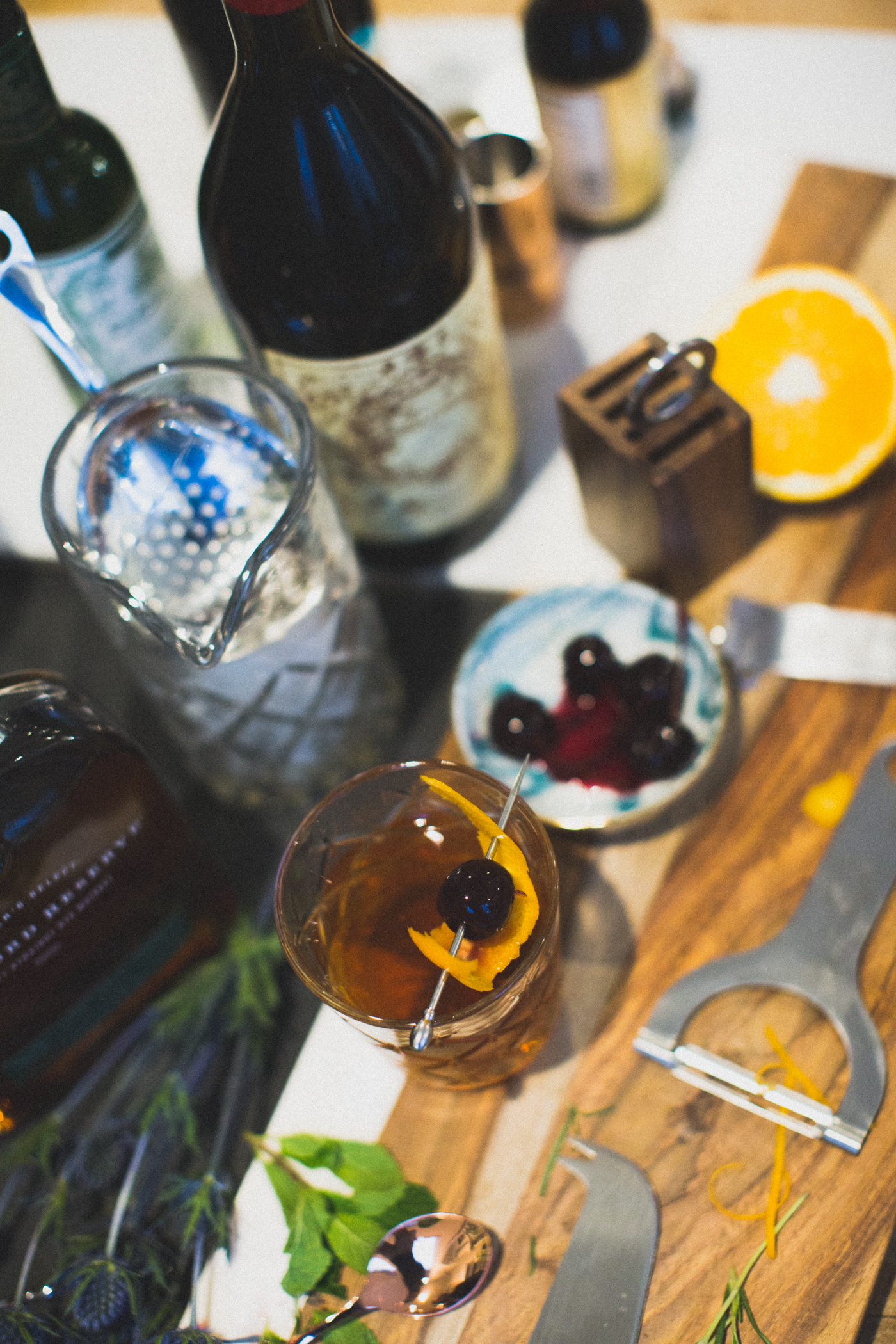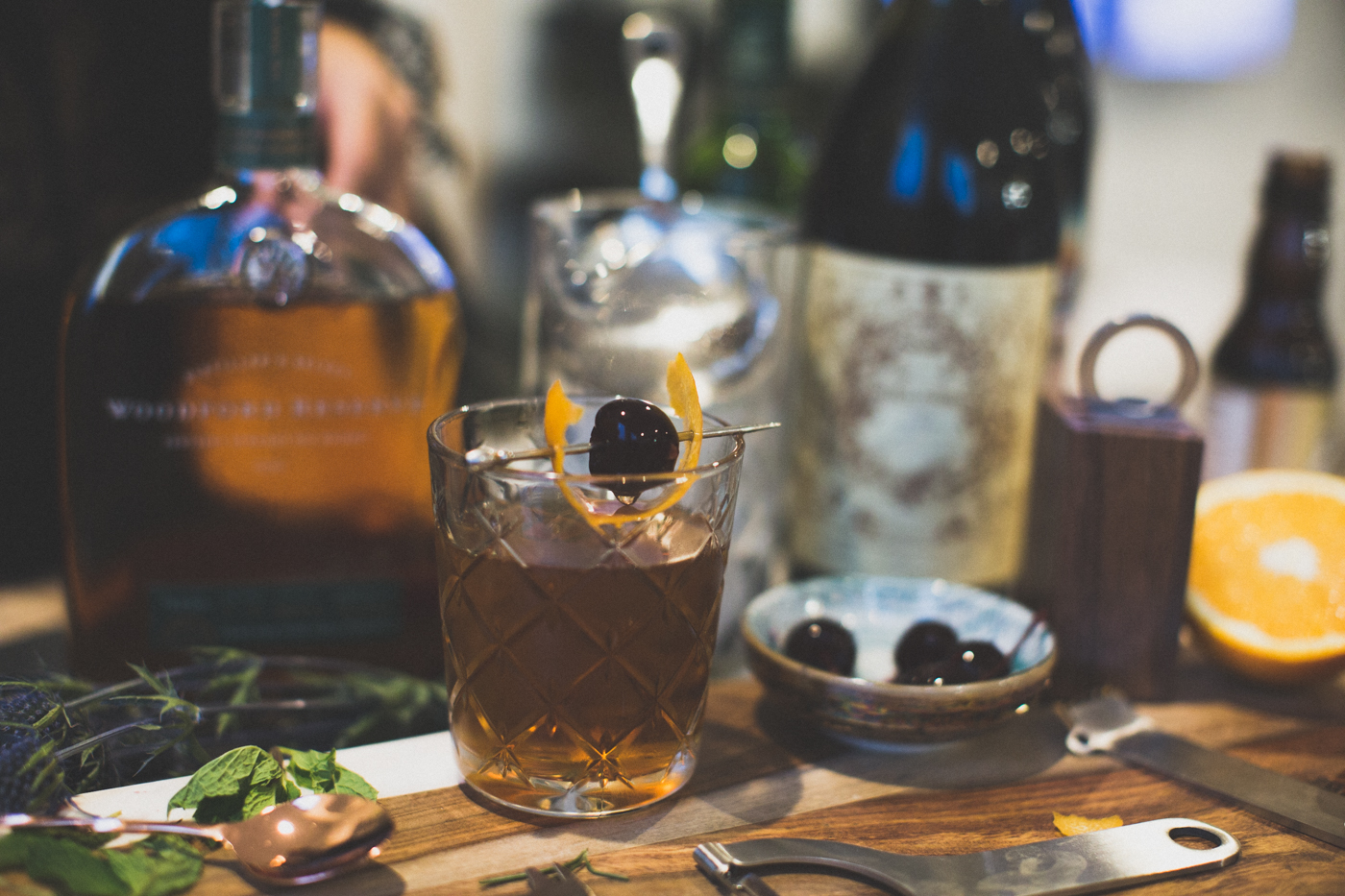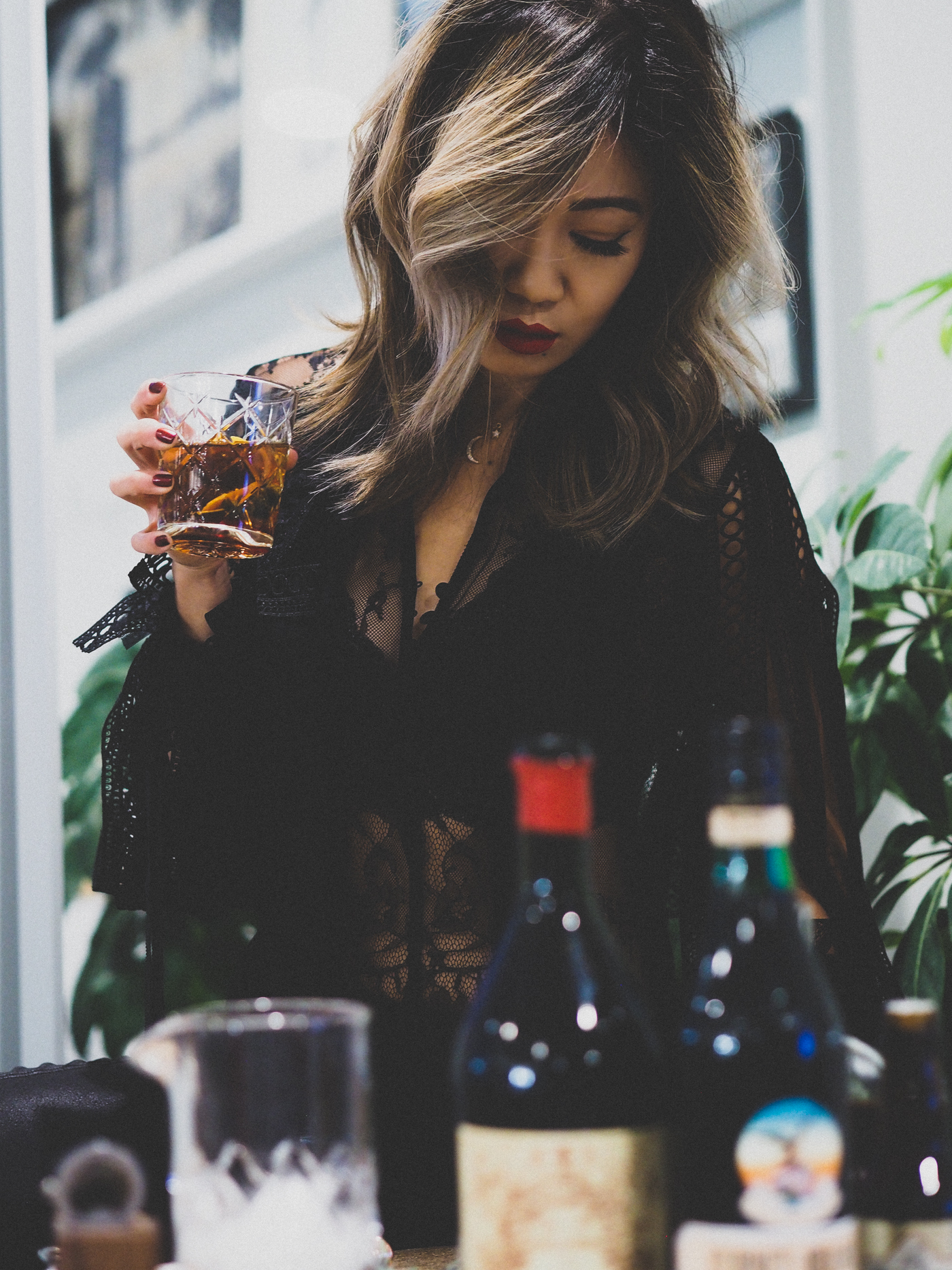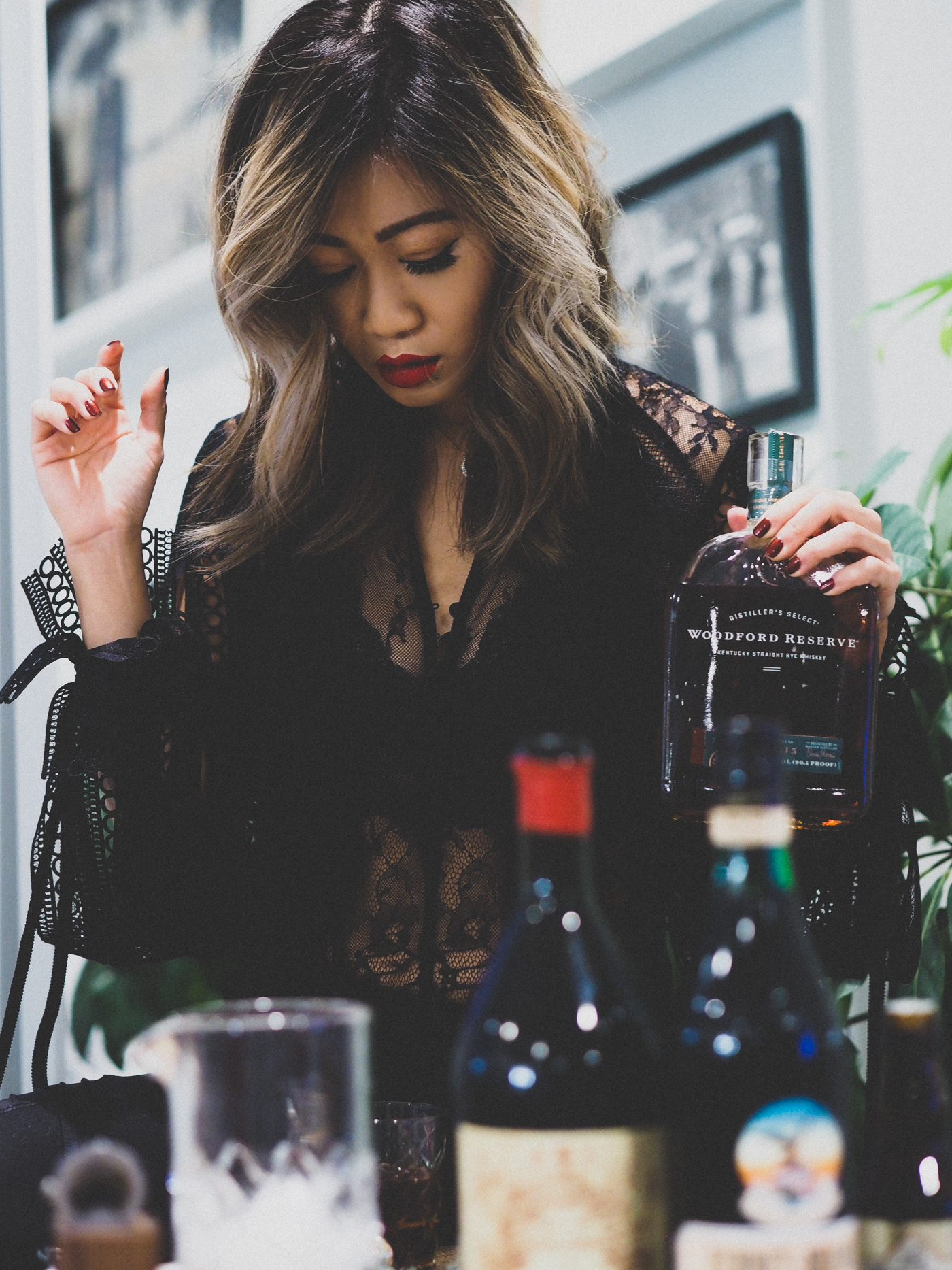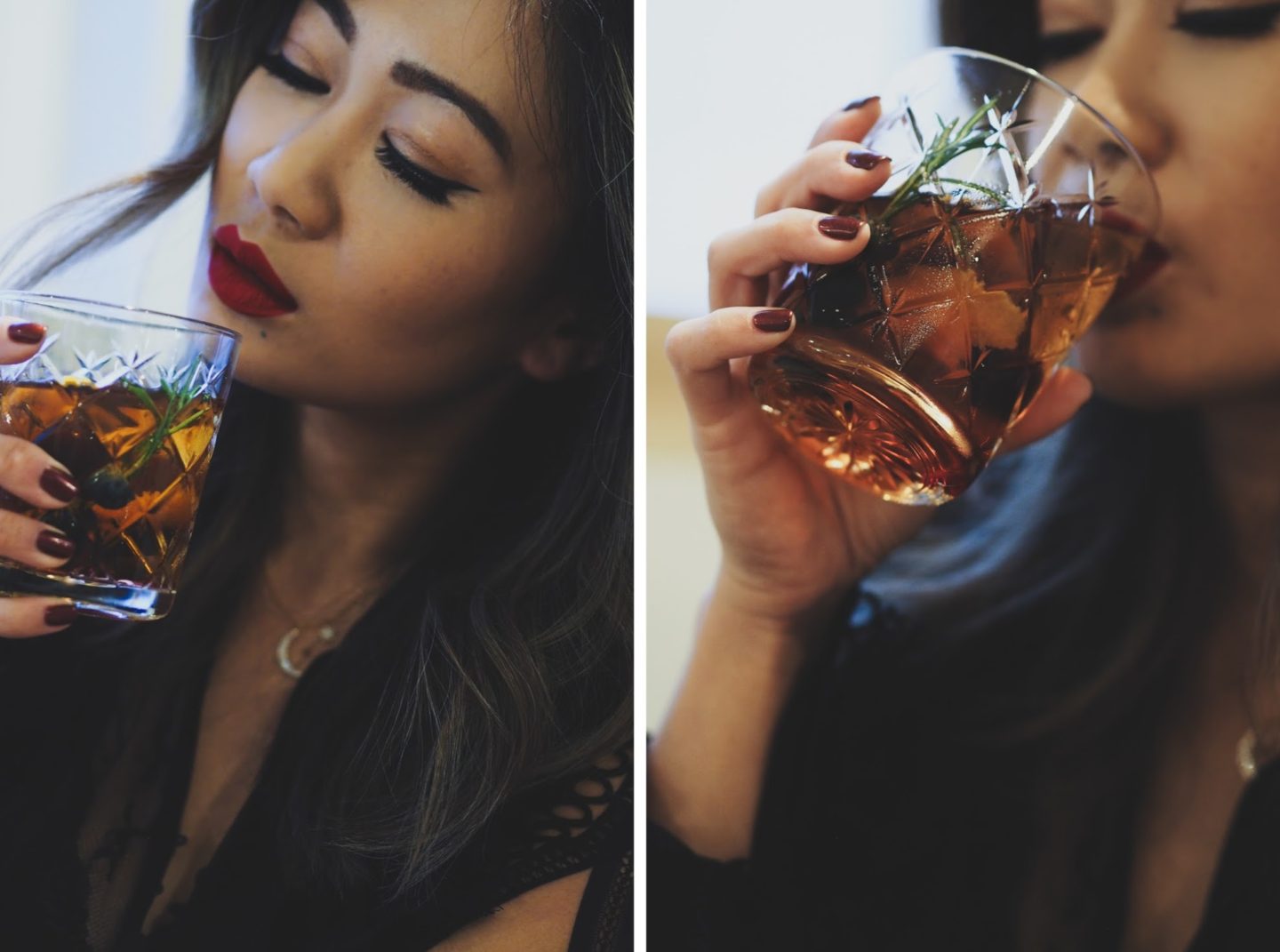 And what goes better with a perfect Manhattan than a perfect red lip?!  Clearly I was feeling some kind of way with this shoot and also making my man a drink.  The whole experience just felt like it needed a red lip.  Don't you agree?  Still my favorite red matte red to use and I've mentioned it a few times but for those of you who are curious, find it HERE.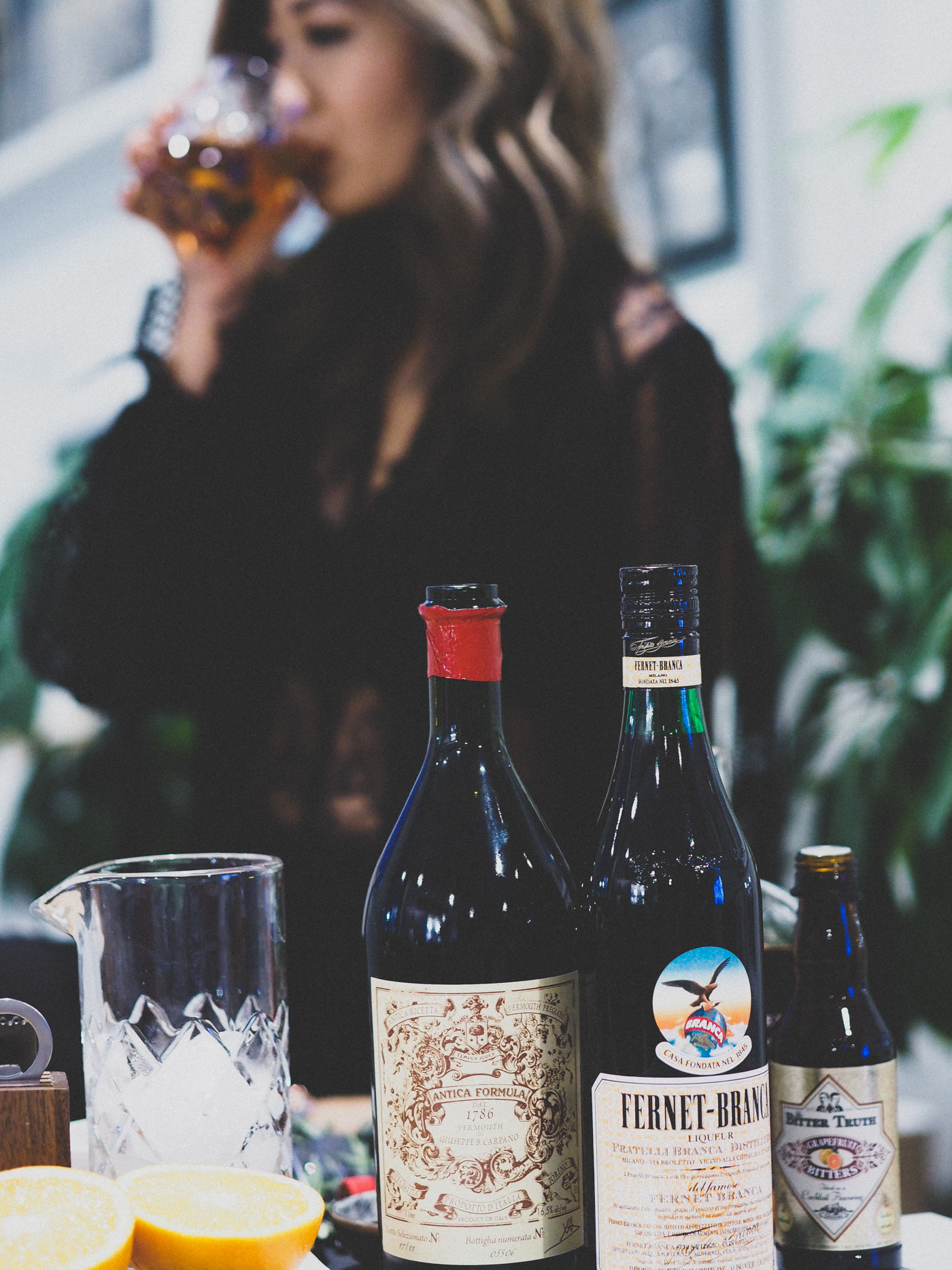 And since I like starting with the classics.  Here is a classic cocktail using Fernet-Branca called the Hanky Panky.  Although I will say that you can sip on Fernet-Branca all on it's own as it is known as a great digestif.  Meaning it is something commonly had after a large meal to help with digestion.  But if that's not your thing, try this classic cocktail using Fernet-Branca.  Plus the name is pretty fun.
THE HANKY PANKY
1 ounce gin
1 ounce Carpano Antica sweet vermouth
1 spoonful of Fernet Branca
orange peel
In a mixing glass full of ice, stir in gin, sweet vermouth, and Fernet-Branca until properly chilled.  Strain into a pretty coupe glass and garnish with the orange peel.  For this recipe, try using a gin that is heavy on the juniper flavor for the best results.  Beefeater Gin is a popular choice.
You can also try this recipe with a heavier amount of Fernet-Branca called THE PANKY HANKY. In a mixing glass with ice, combine 1 1/2 ounces of gin, 1 1/2 ounces of Fernet and 1 ounce of sweet vermouth. Add a dash of orange bitters. Stir until well-chilled. Strain into a cocktail glass with ice. Garnish with a big mint sprig.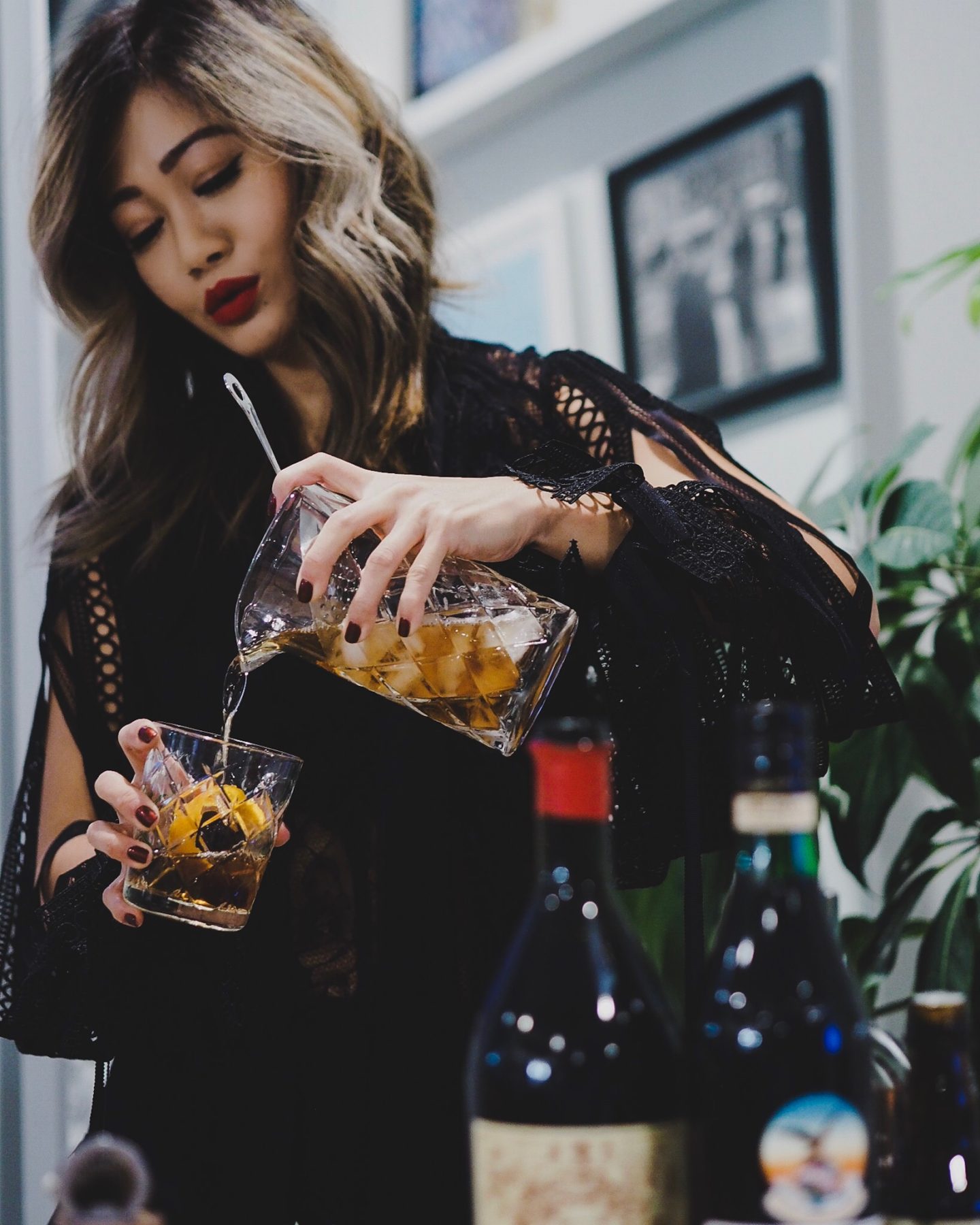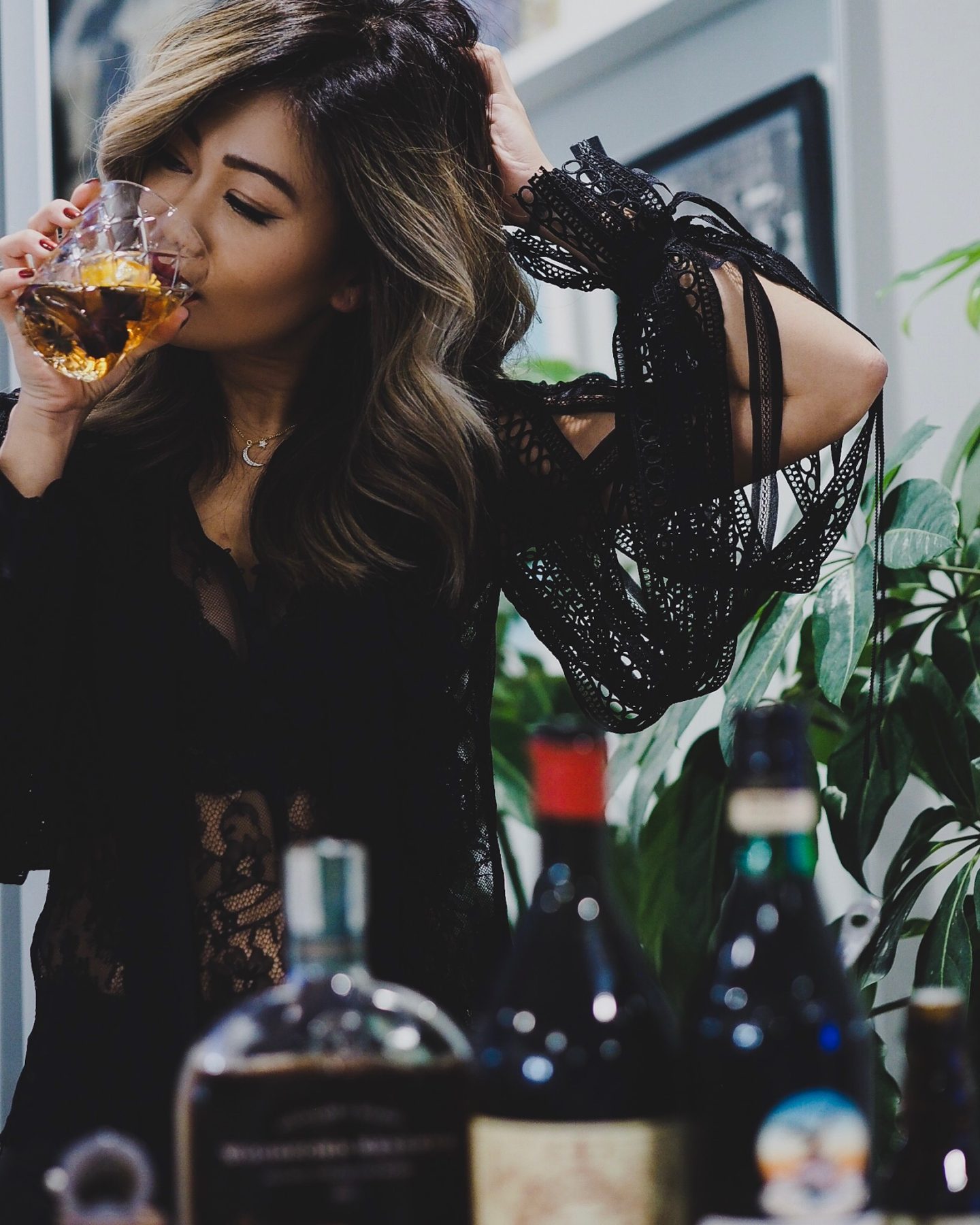 I hope you guys enjoyed this boozey post and are inspired to stay in and have a fancy cocktail night with your boo.  Make it fun by buying all the pretty bar tools like I did.  Once you have mastered these classics, you can invite your friends and teach them too!
This post was sponsored by Carpano Antica and Fernet Branca.
---