MY 2017 FAVORITE FACIAL OILS
Take it easy and let's get greasy!  This is no longer some big secret or revelation in the beauty game, but damn I love me some facial oils.  If you haven't considered adding facial oils into your skin care game, you should really start.  As someone that greases up in the face so fast during the day, the thought of putting more oil on my face was a really weird idea at first but now I can't stop.  Like most of my face care inspiration, it started with Chriselle Lim.  Have y'all seen this girl's face?  It does not age.  You could bounce a million quarters off of her face and they would ricochet like bullets off of a solid dense metal door.  Smooth, tight, perfection.  That sounded dirty.
Anyway, I, like many others, watch her beauty videos and a while back I saw her night time facial care routine.  I gotta say, there's a lot of product involved in making your skin bulletproof.  But this was when I first noticed her use of oil.  Really what intrigued me was when she said the feeling and scent is like going to the spa and also the facial oils help her relax and fall sleep.  That kind of sold me into trying it for myself.  Plus I had gone to an event for La Mer where they gave me a little sampling of their liquid gold.  After that, I was pretty hooked.  Now that I am currently in a fun-employment situation, I'm pretty much lubed up on my face all throughout the day.  I might be a tad excessive with it.
In this post, I will break down the 4 facial oils I currently have and what I like about each one.  This was not sponsored in any way but I will say I got each of these for free because… well… blogger life right?  (roll your eyes and whisper "spoiled ass bishhhh").  Here we go!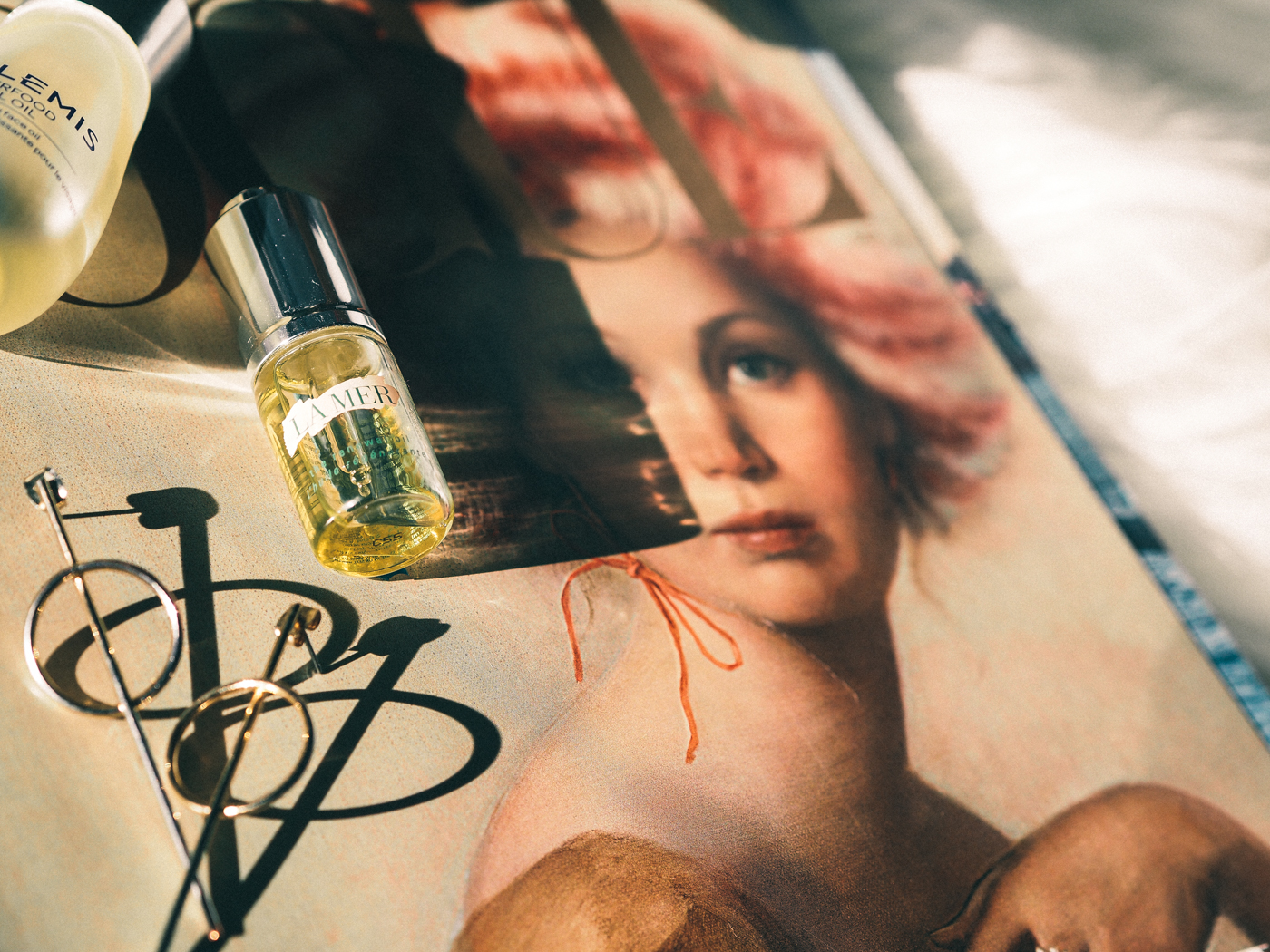 Clearly La Mer has some incredible products and it's like wiping luxury all over your busted mug.  But considering this La Mer Renewal Oil is about $130 for a 15ml bottle, you have got to feel some kind of way about that and assume it must be doing something at that price point.  That said, I looooooooooove this oil.  The texture is amazing and a perfect consistency for my liking.  Just the right feel of watery and oily.  Did that make sense?  There is, what they call, a dual-phase elixir which is why you have to shake up the bottle before use.  Said to improve collagen production and soften skin, but what I really enjoy is the smell.  Oh boy this stuff smells good and yes, it really does help relax me and put me to sleep.  I always wake up feeling like my skin has hydrated overnight and I have a soft lingering glow.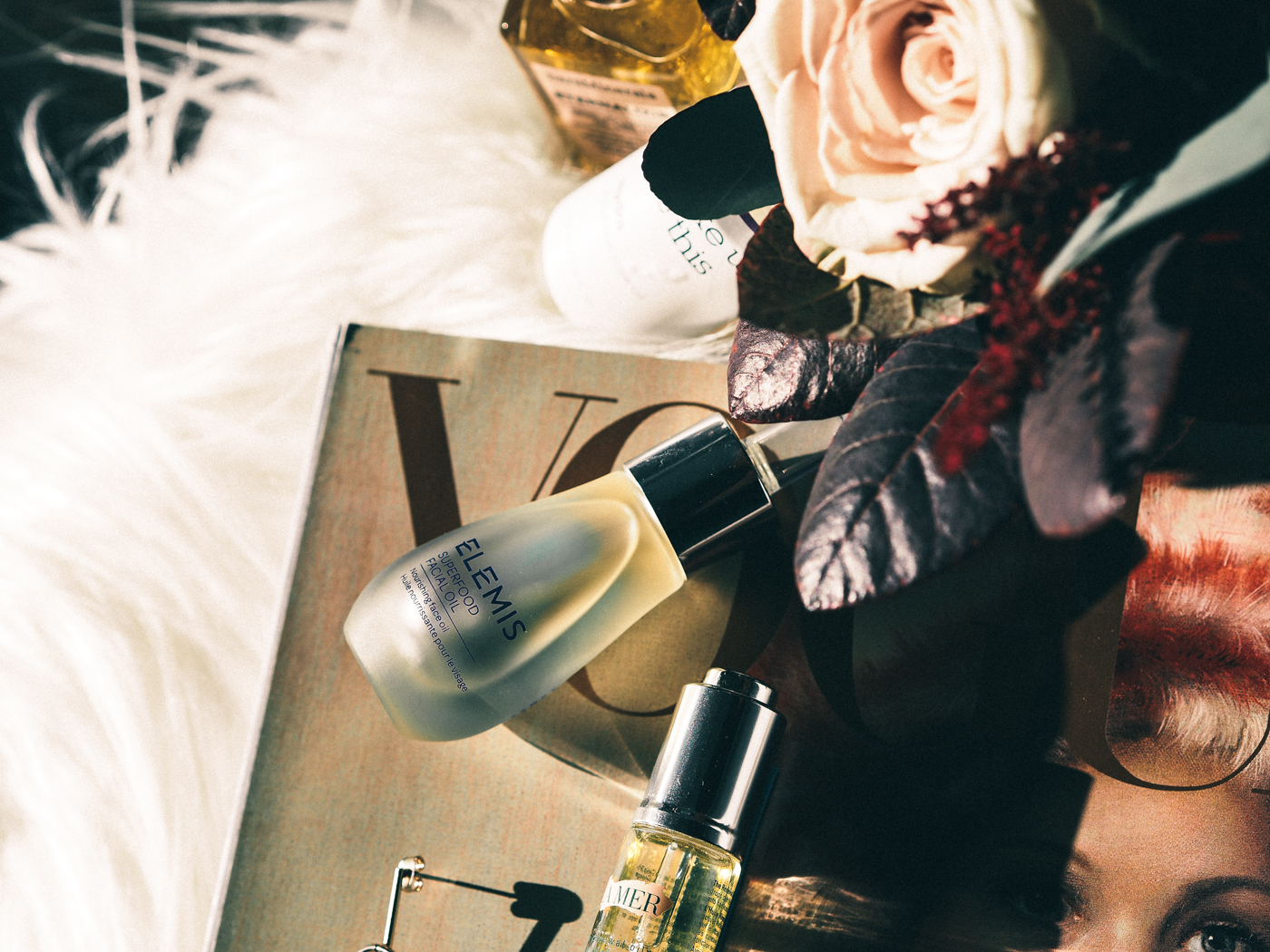 Welcome the new kid on the block, Elemis Superfood Facial Oil.  Well new to MY block.  Recently sent to me, I obviously had to give it whirl.  Compared to the La Mer, this one is definitely a much better price point.  Clocking in at $55, it's already got my attention.  I haven't used it for that long but I will say I like that this is a thicker oilier consistency compared to the others on this list.  I plan to use this on really dry days because for some reason I feel like the thicker the oil, the more hydration I get.  I could be completely wrong on that but that's just how I feel and it kinda sounds like it would be true yea?  Also it's made with ingredients you know and can say.  All natural and made with plant-based superfoods.  So you can put it on your face, or on your salad.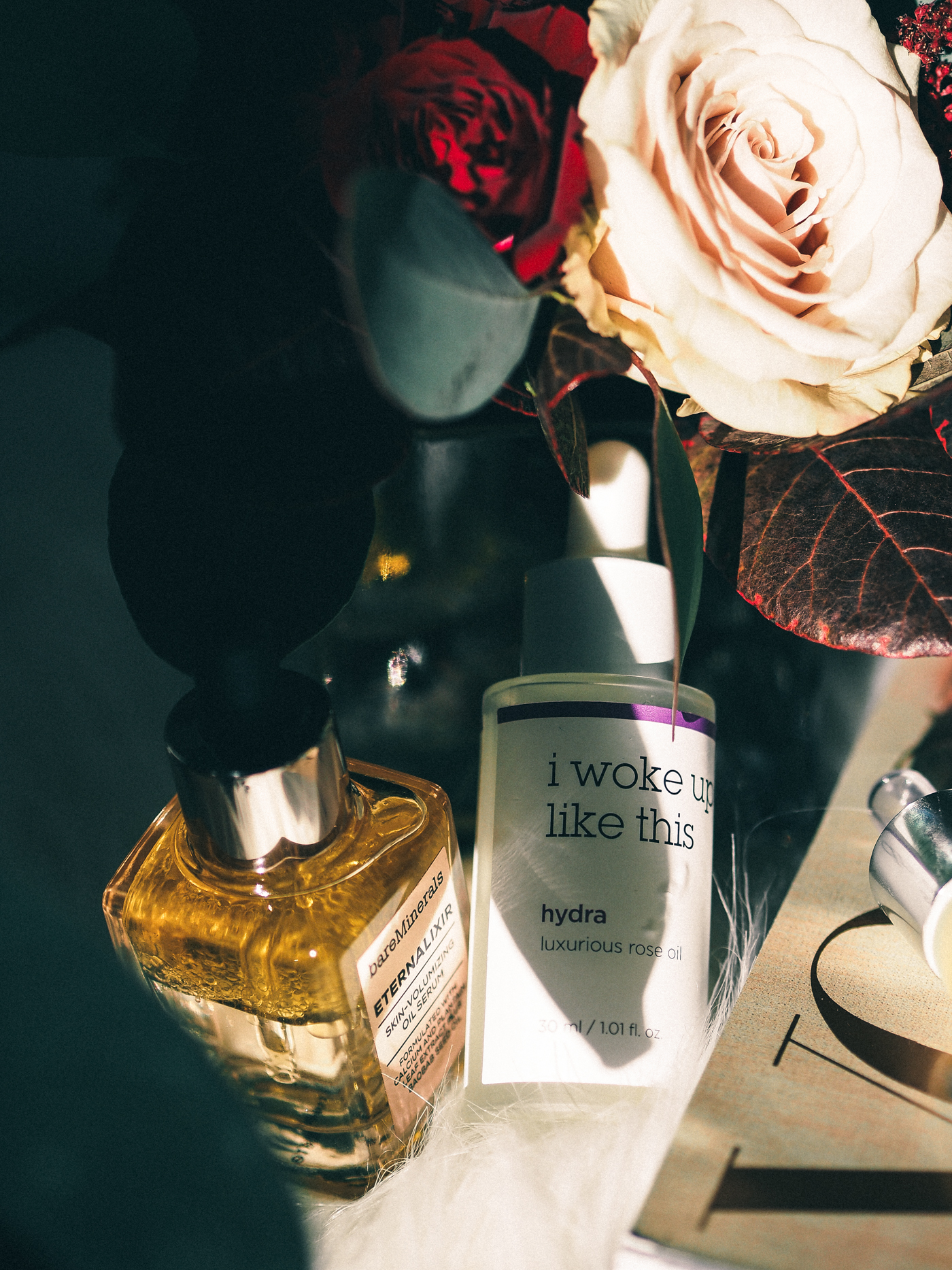 Next up is my top favorite of all.  The I Woke Up Like This Hydra Luxurious Rose Oil… whew that is a friggin' mouthful.  It's a Korean brand which automatically gives it some street cred.  Any Korean beauty product is just instantly expected to be amazing.  And shocker… this one is.  With a price tag of about $40, you gotta trust me on this and just buy it.  I would say it has the same consistency as the La Mer.  As I am typing this, I am spreading all these oils on my hands to make sure I'm not bullshitting.  So now my keyboard is all kinds of slippery.  The things I do for you guys.  The rose smell is SO DAMN BOMB that it will make you want to lube up all the time just so you can smell it all day.  This is the one I usually travel with as I like to smell it while I'm in the plane in case someone farts.  You should also snag the Rose Mist while you're at it!  What I like to do is add some of this rose oil into the mist that way it is double hydrating while I mist myself.  Okay, I can't take credit for that one.  My friend Jenny told me to do it so I did without asking too many questions why.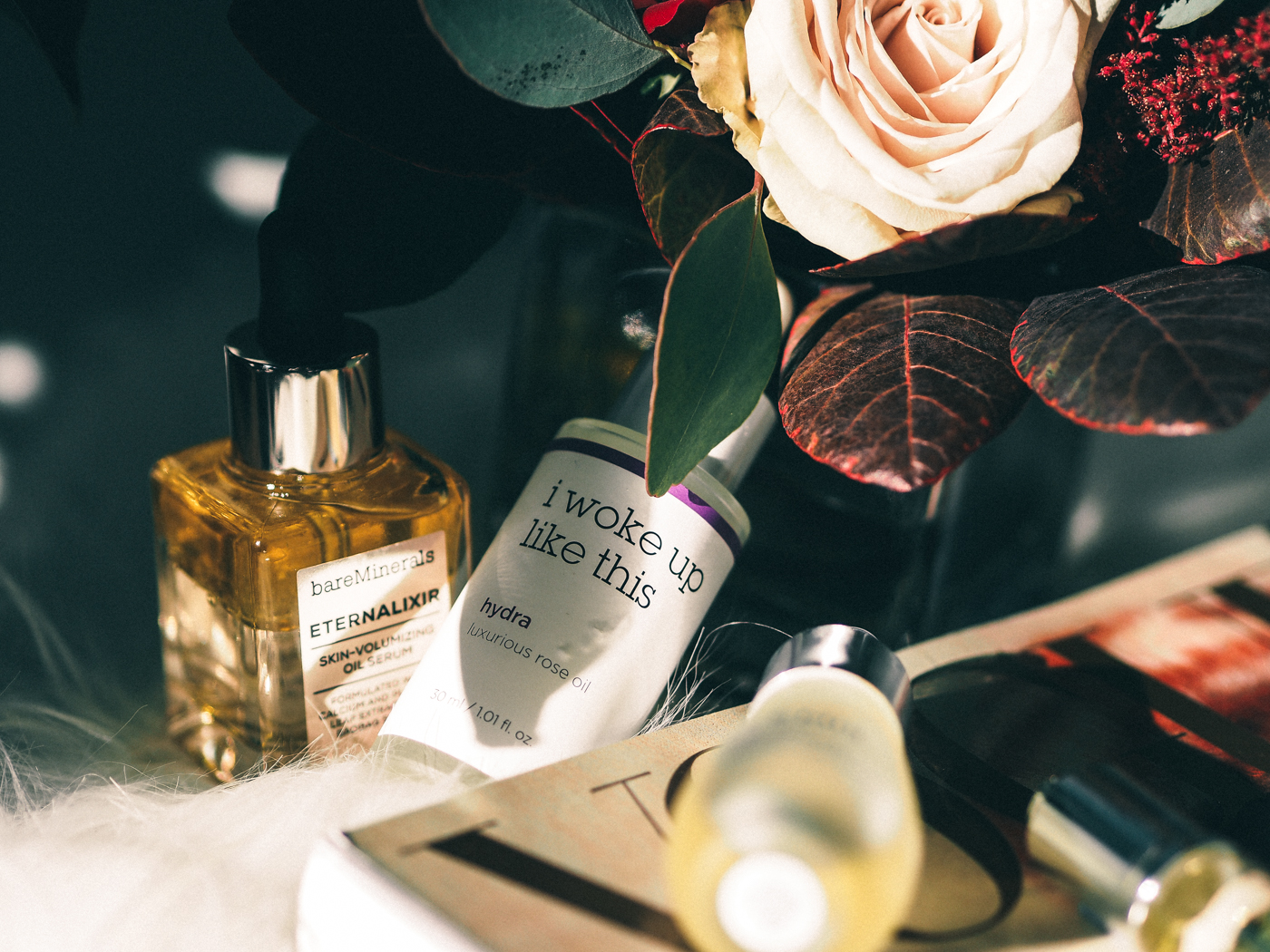 Last up is the bareMinerals Eternalixir that I got at their event that they hosted this past summer.  They gave out so much swag it was awesome!  This one is another one you have to shake up before using and another one I haven't used that much yet.  I gots so much oil and only one face.  I needs some time to properly go through it all.  But I wanted to put it on here because it is different from the others in that it doesn't feel very oily.  Probably because it is a mixture of facial oils and a serum!  Yep just looked it up.  Serum and oil in one.  Because you get the mixture and it doesn't feel as oily as the others, I like to use this during the day under my make up.  I don't feel greasy but I feel hydrated.  Win win.  This 30ml bottle is gonna run you $55.
Well that about does it.  I hope you liked this post and are motivated to add some facial oils to your skin routine as winter is fast approaching and you definitely don't want to look like a cracked sidewalk.  Trust me, your face needs it.  Shop my four faves and other ones I've heard that are also good below.
---