MY ULTIMATE COLD WEATHER UNIFORM
It's cold outside and I just don't want to think that hard about my outfit so I'm presenting to you my cold weather uniform.  On those days, I have my go to look and it's filled with staple pieces you should have in your wardrobe for this year and the next.  Quitting my six figure job really adjusted my shopping habits.  I've always kept it real with you guys in that, I shopped the way I did or have the things I have because I worked really hard at a career that I didn't 100% love but I was good at it and it paid the bills and funded my shopping habits.
So saying goodbye to that paycheck brought a new perspective to how I spend my monies these days.  Which is why I have been concentrating on staple investment pieces that I can wear over and over that will mix and match well with other items I already have.  Each one of these items are perfect layering additions to your wardrobe.  This cold weather uniform is the easiest for me to put together and is super comfy but still keeps me feeling chic.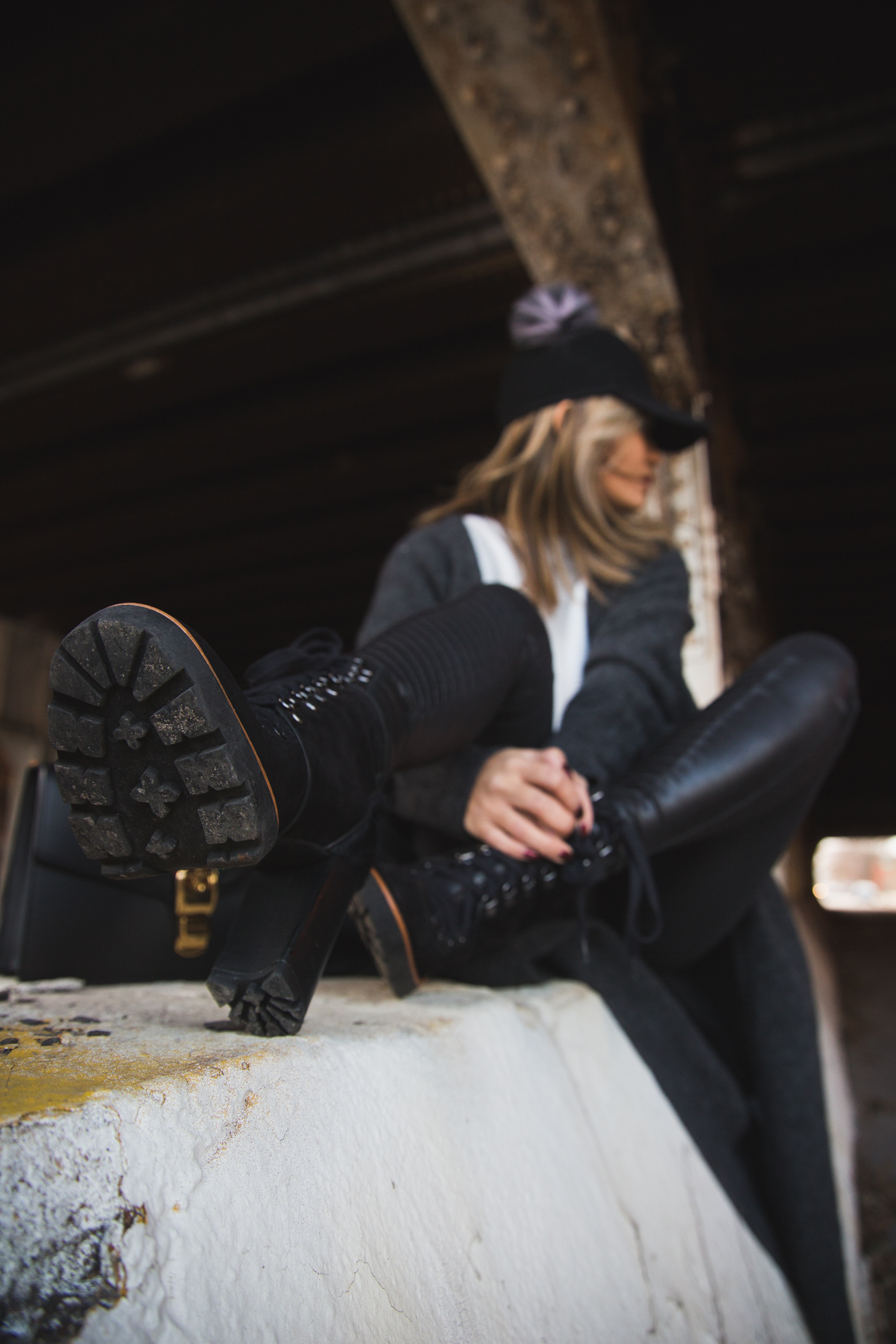 First up are the heeled combat boots.  I'm a shorty so one thing that always sucks during the winter is having to wear flat clunky winter boots to trudge through the snow.  Especially all bundled up, I always feel shorter and frumpy.  So I decided to get some heeled combat boots this year and I am loving this pair.  First, they are extremely comfortable and I've walked around the city in them for hours and my feet weren't dying.  Second, they have a rubber tread sole which helps you walk steadily through snow and ice without feeling like you are going to eat it on the sidewalk.  I love the full lace up laces and the tan trim details.  Also the back part of the heel is actually mohair.  It's that one pair of shoes that makes me want to fiercely stomp around like I'm walking a catwalk every time I put them on.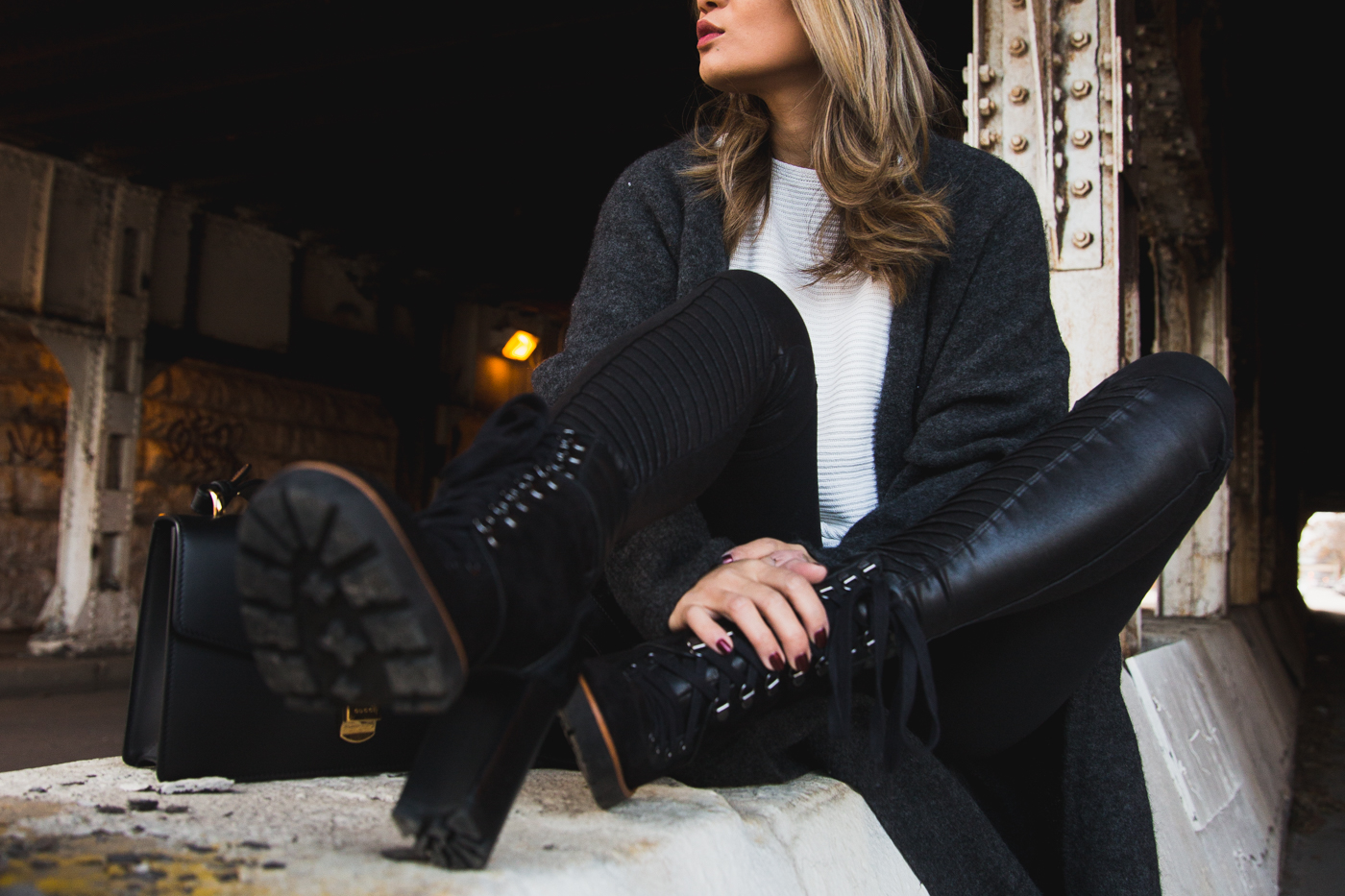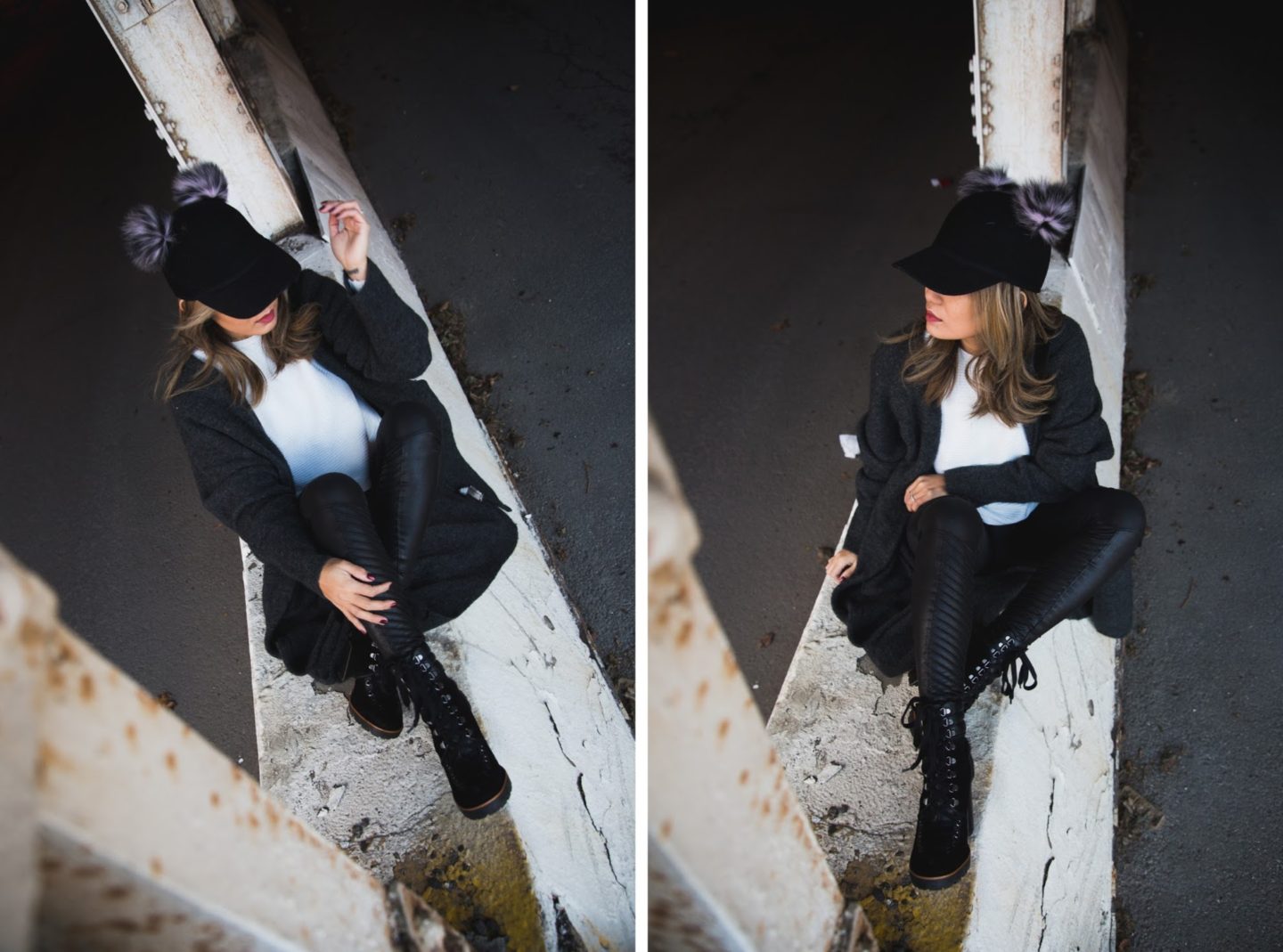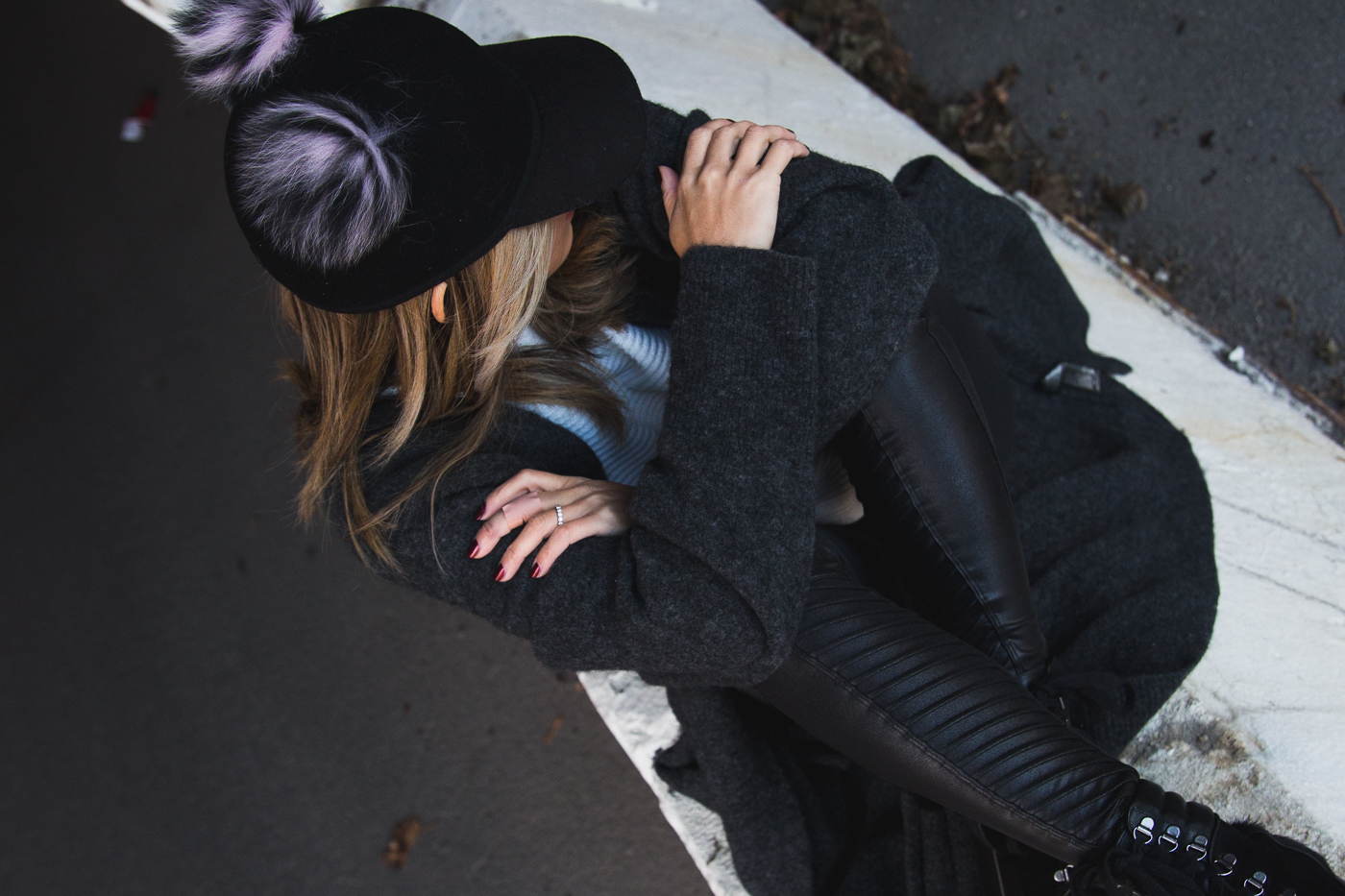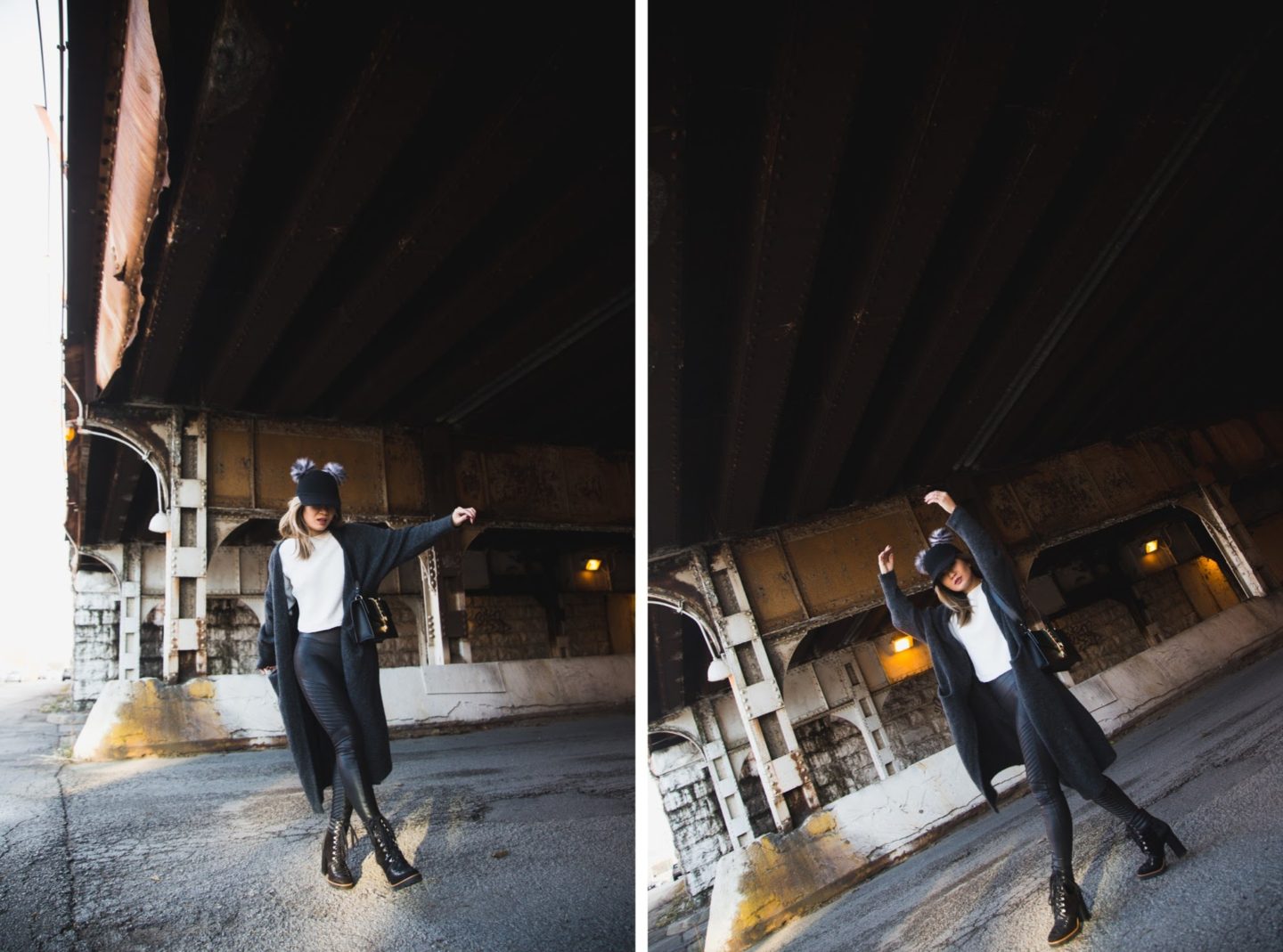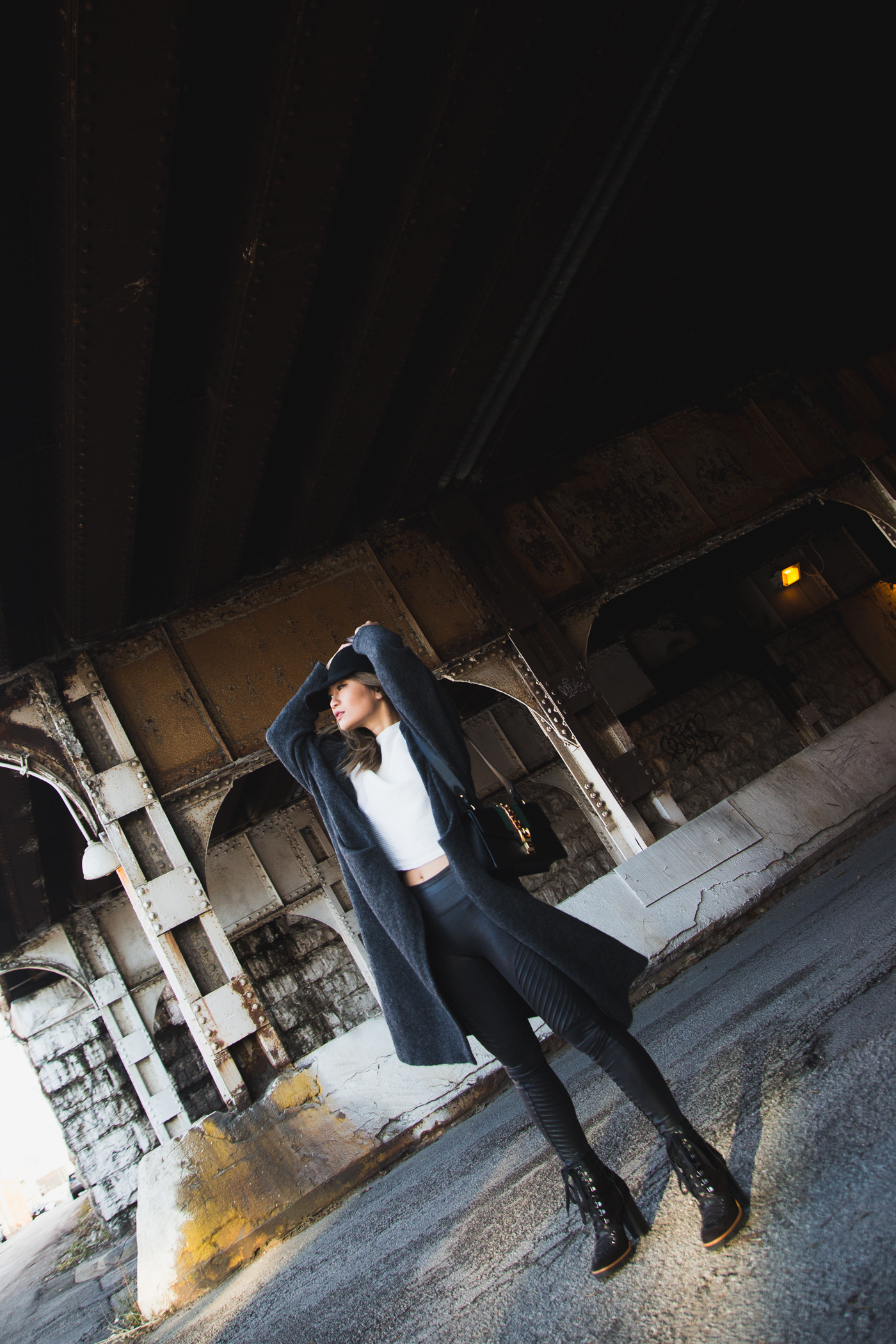 Second cold weather must have is an long sweater duster.  I'm not sure how I could live without one.  The perfect combo of cozy and stylish, this can be worn with so many looks and I always just like to keep one handy in case I get cold.  This is also a must have layer when you are traveling.  My in-flight outfit is always topped with a long oversized duster.  For long layovers, I use this as a blanket so I can take a quick snooze in the airport in between flights.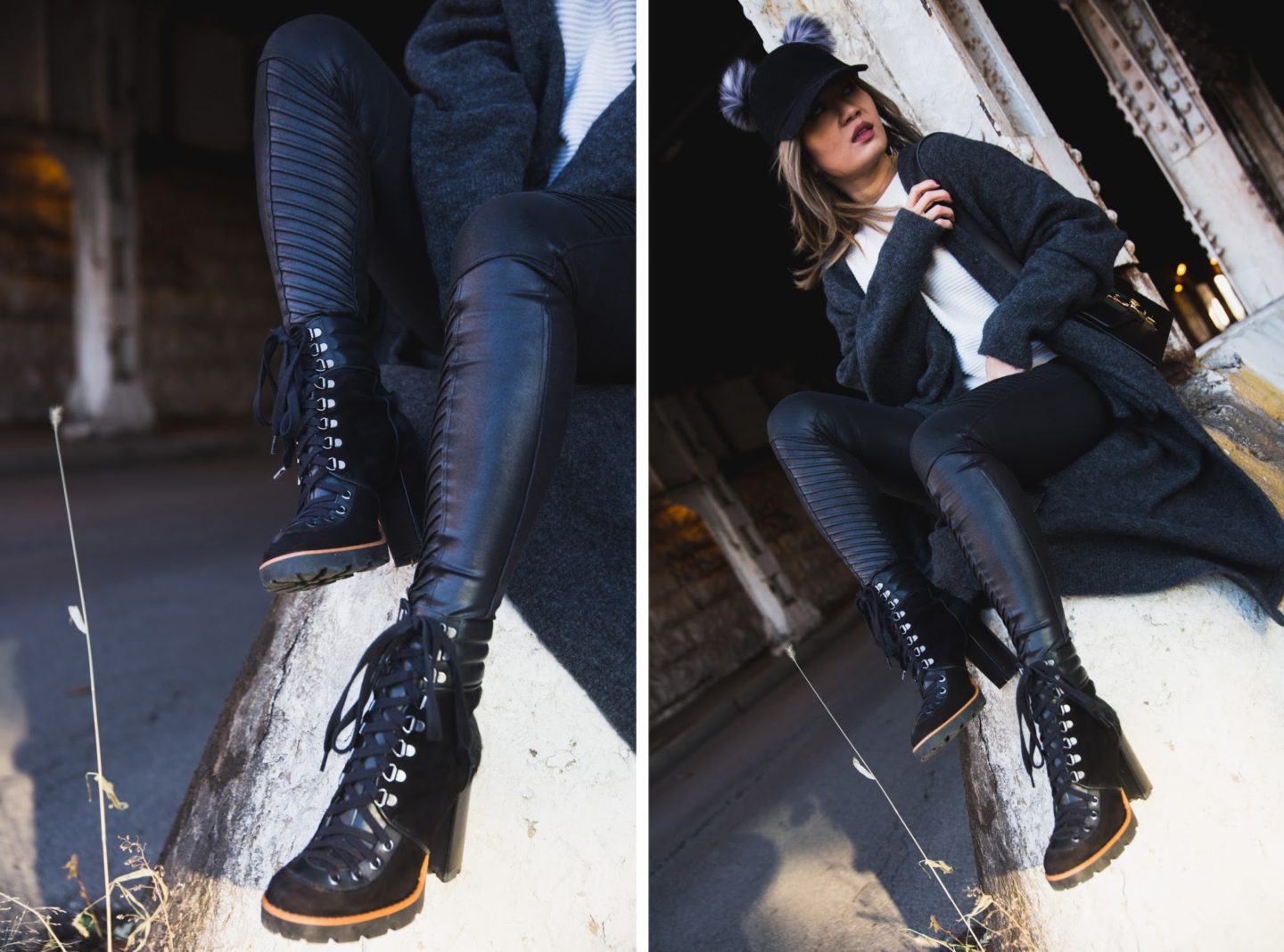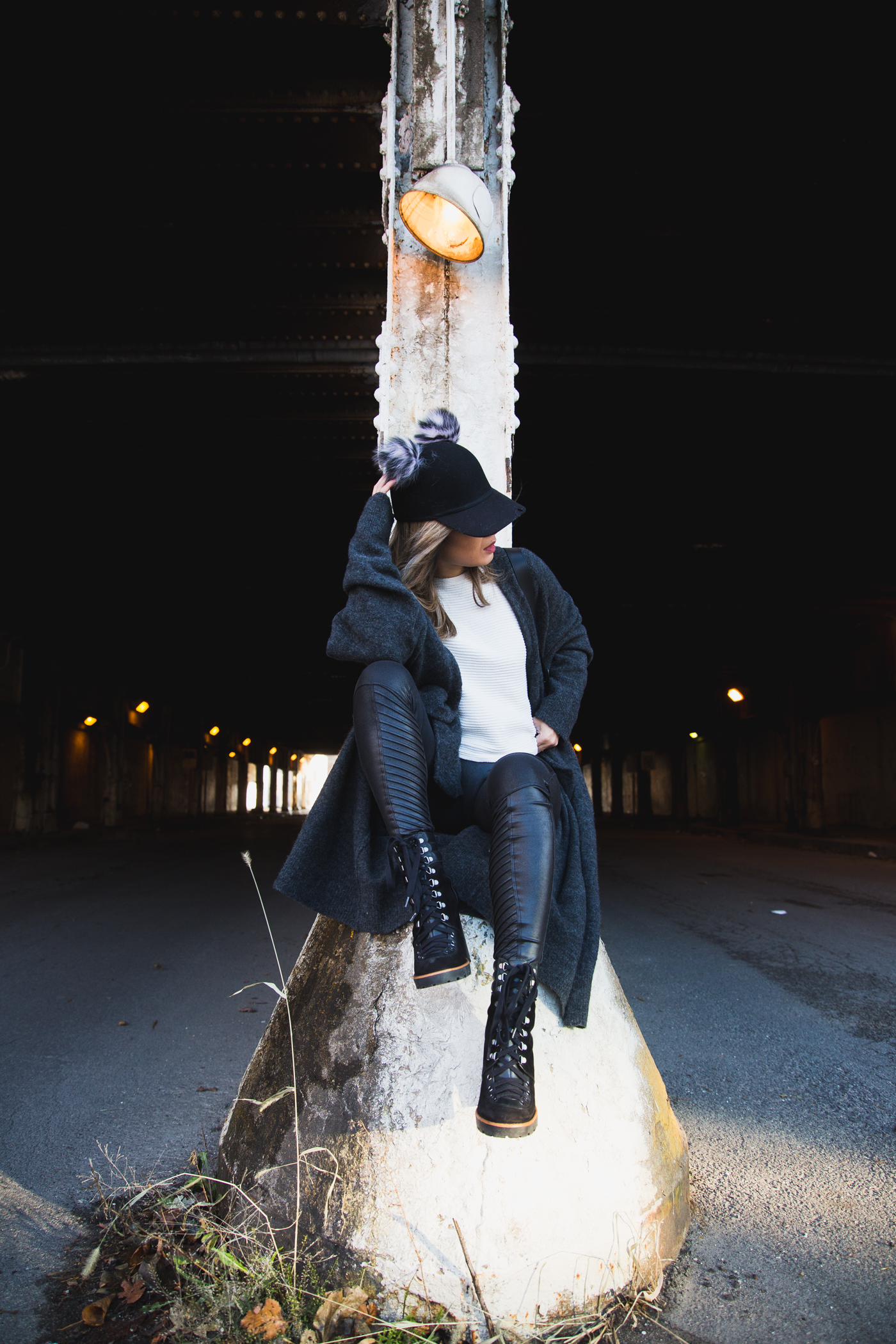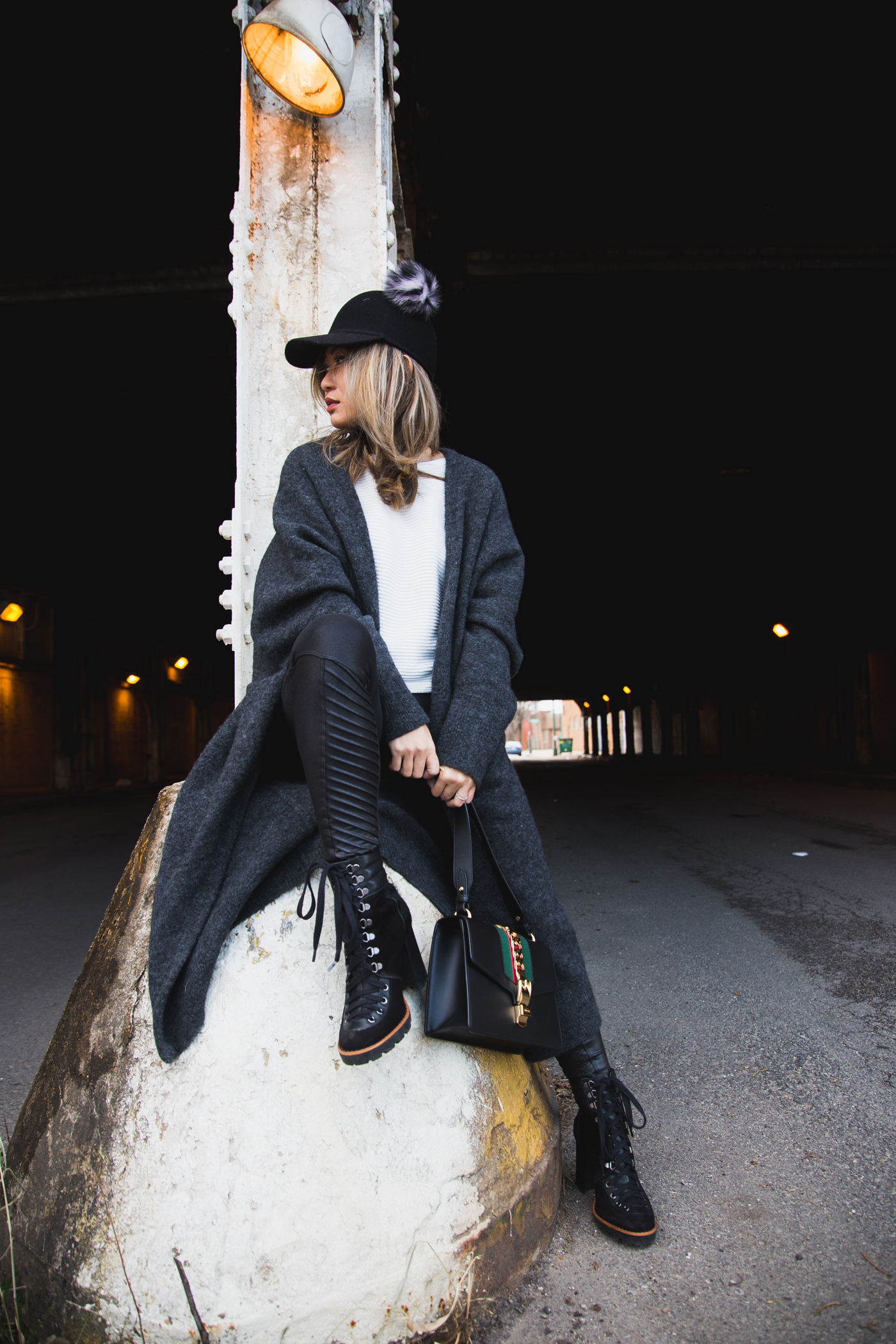 Third are these moto-style leggings made by SPANX!  That's right.  SPANX!  That means they hold in all my jiggly bits and helps shape my bootay.  The moto details keep them edgy and the coating gives them a faux leather look.  I have been LIVING in these lately.  And for the petite gals, the inseam is not 6 foot model leg length which is a total plus in my book.  Leggings have been a cold weather staple for a long time now so I don't see why you can't add a little edge by rocking this moto style option.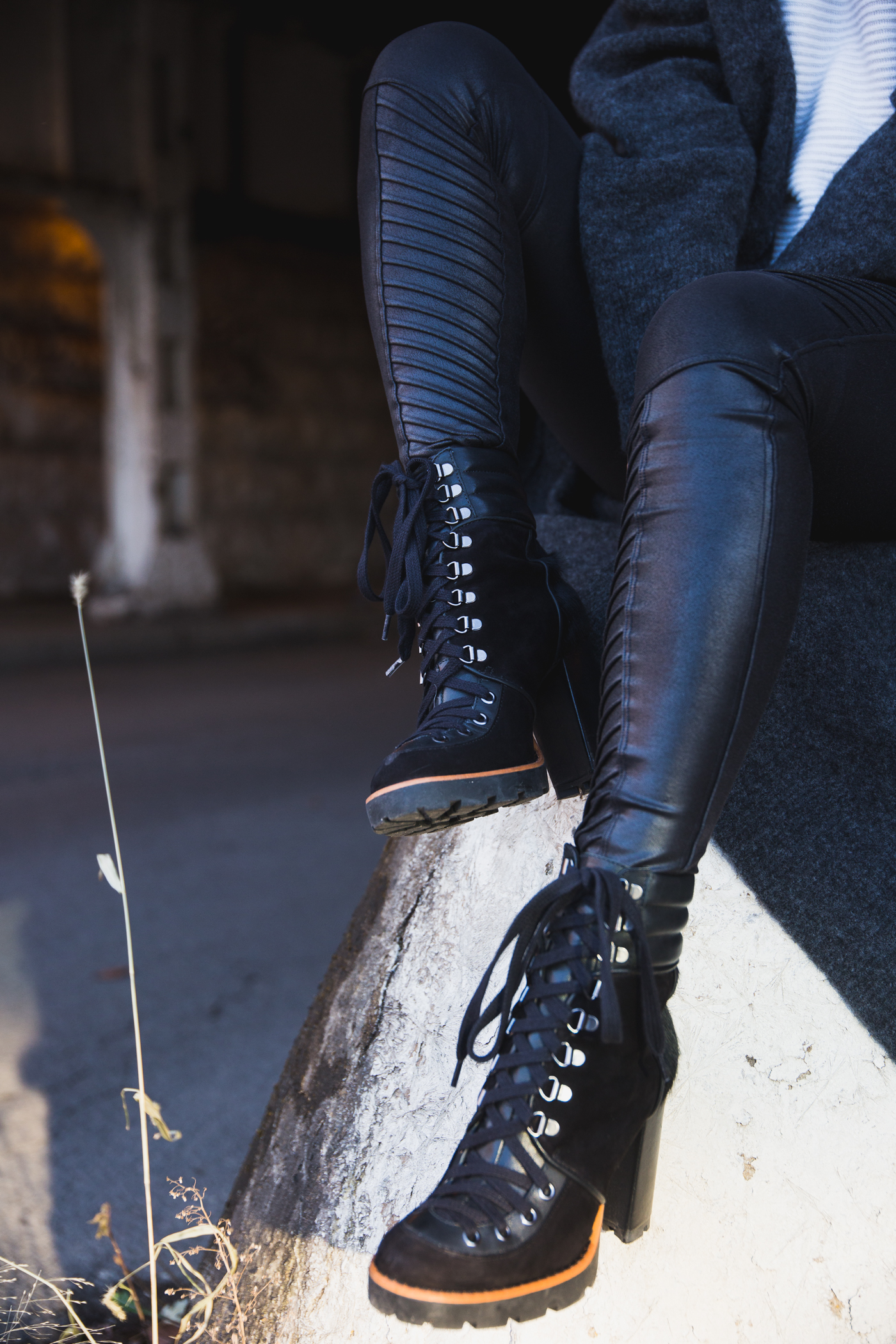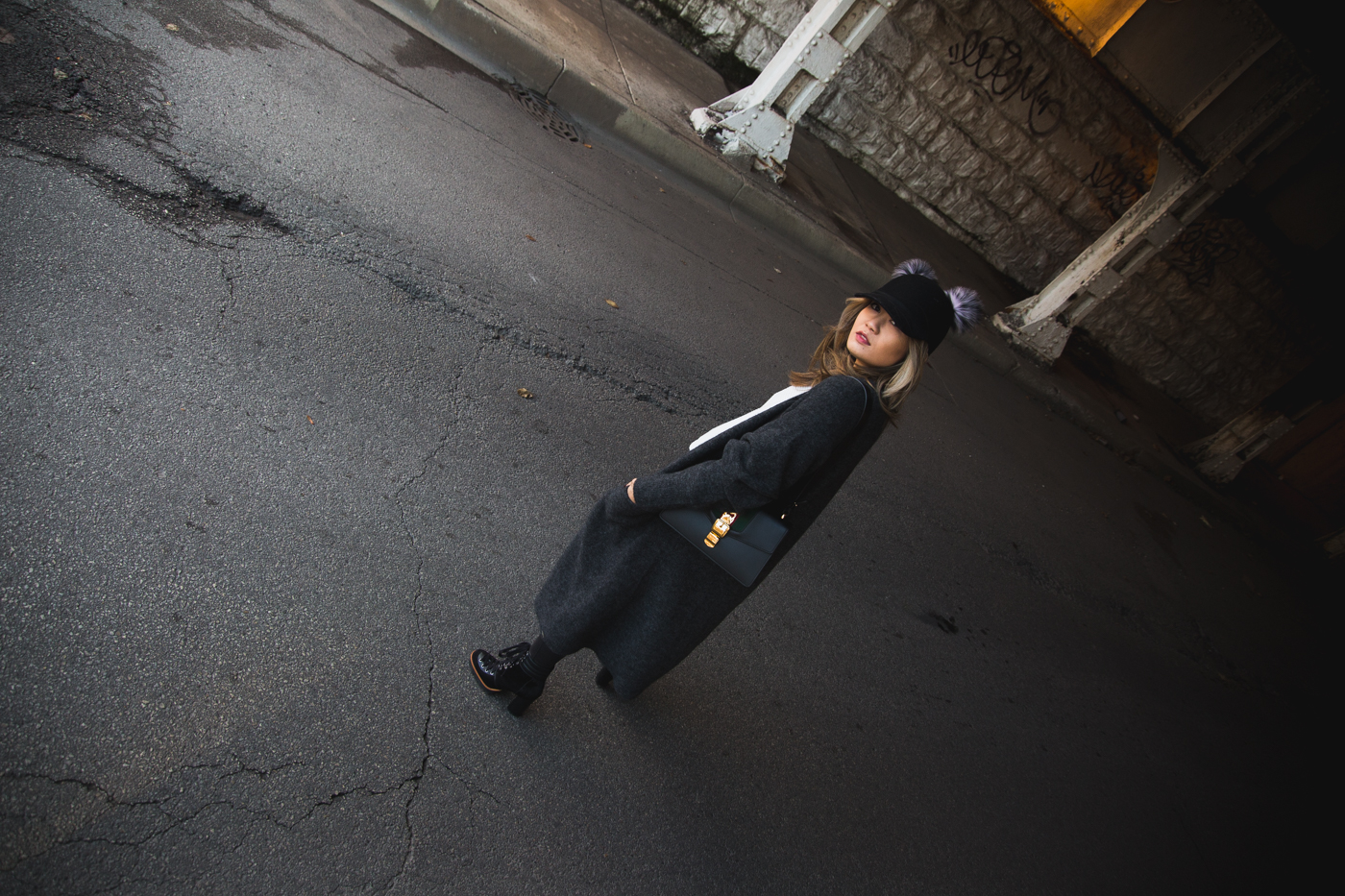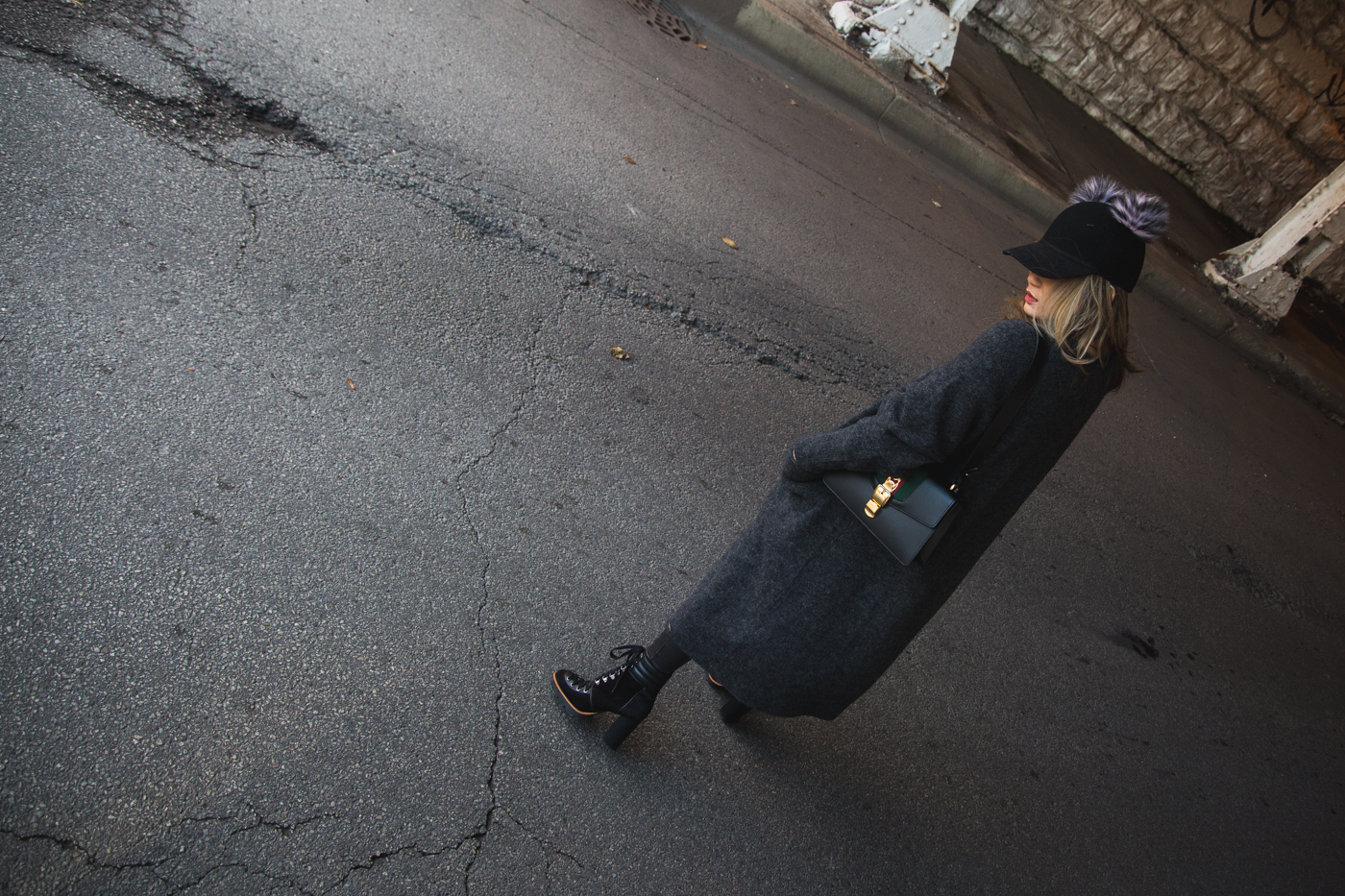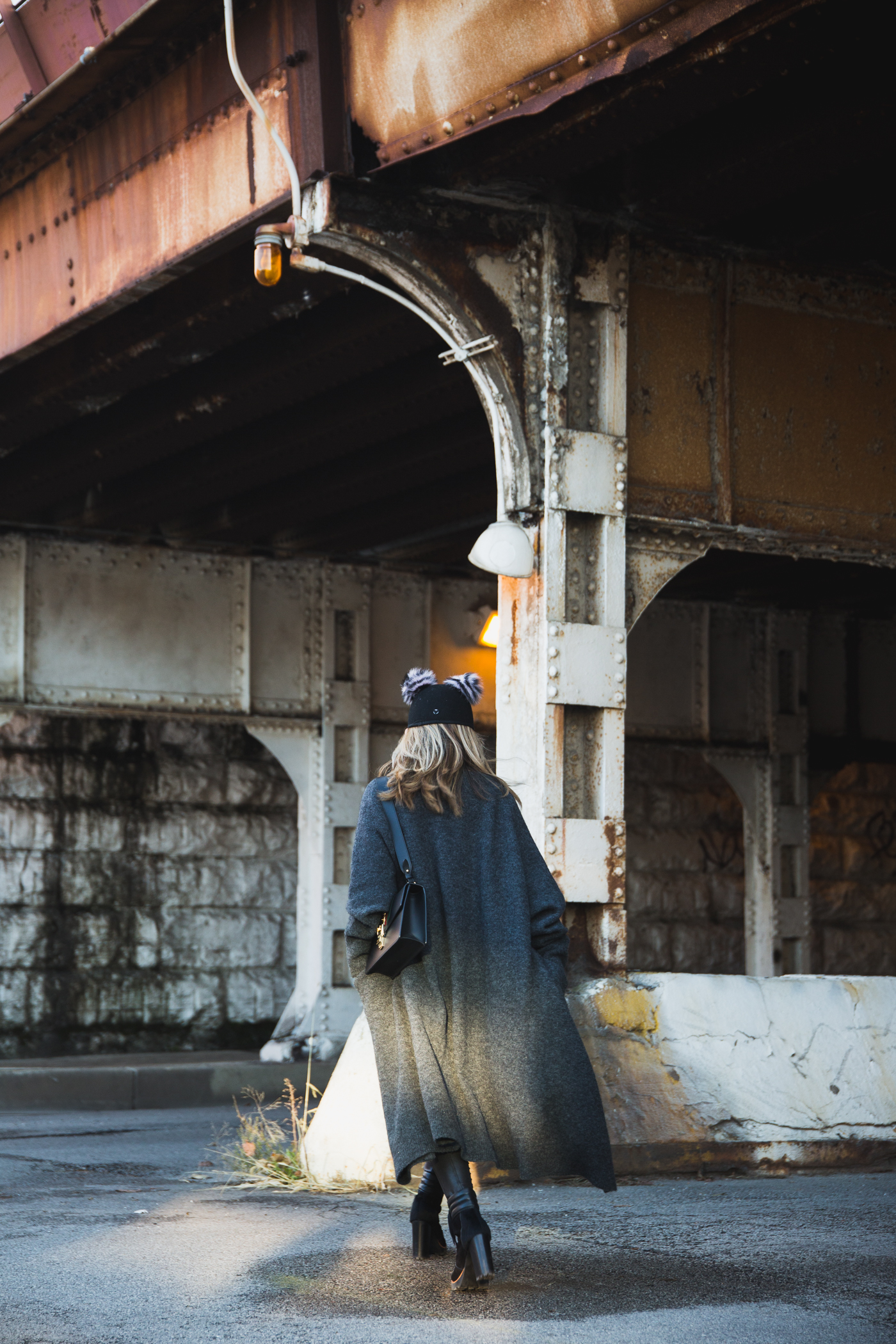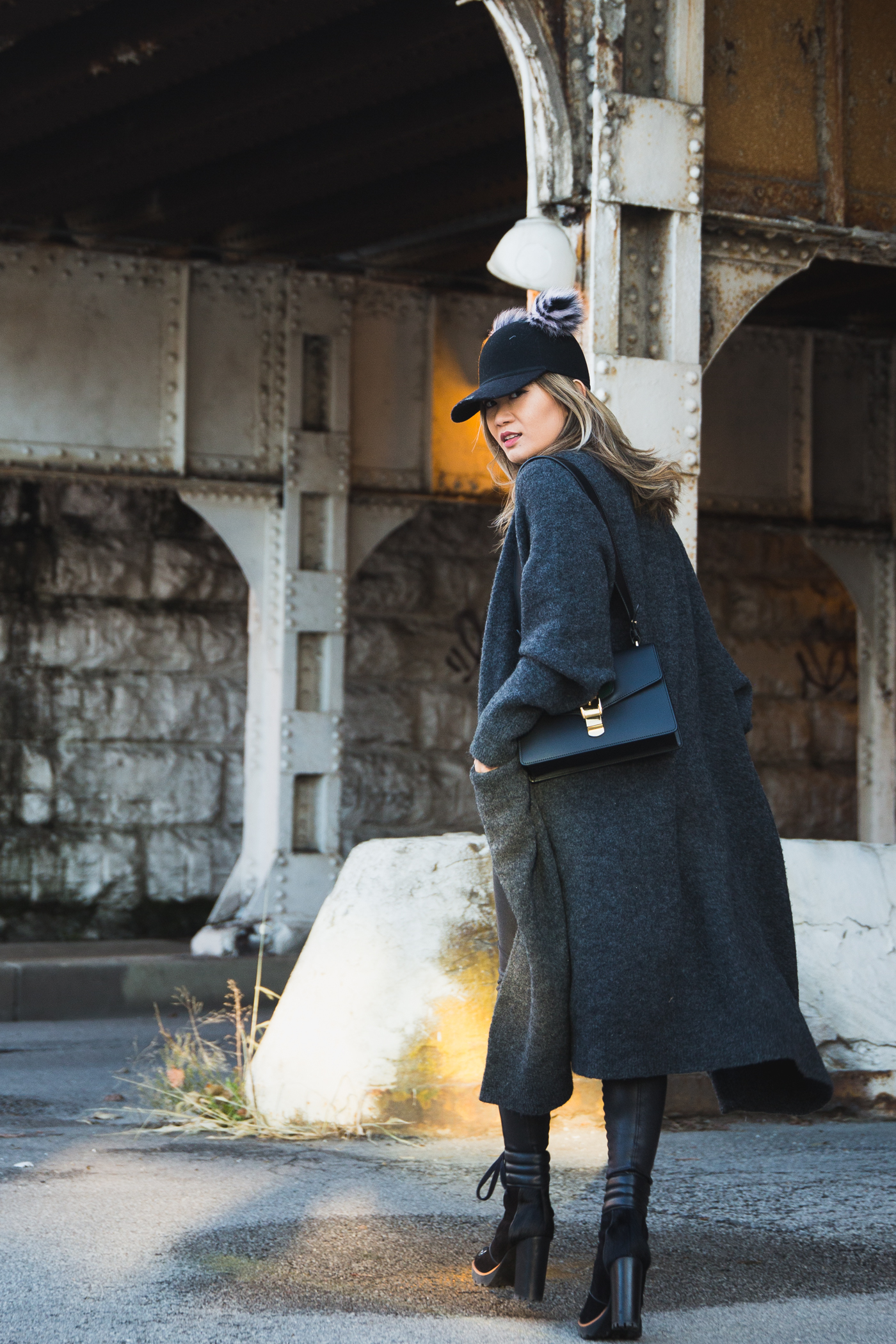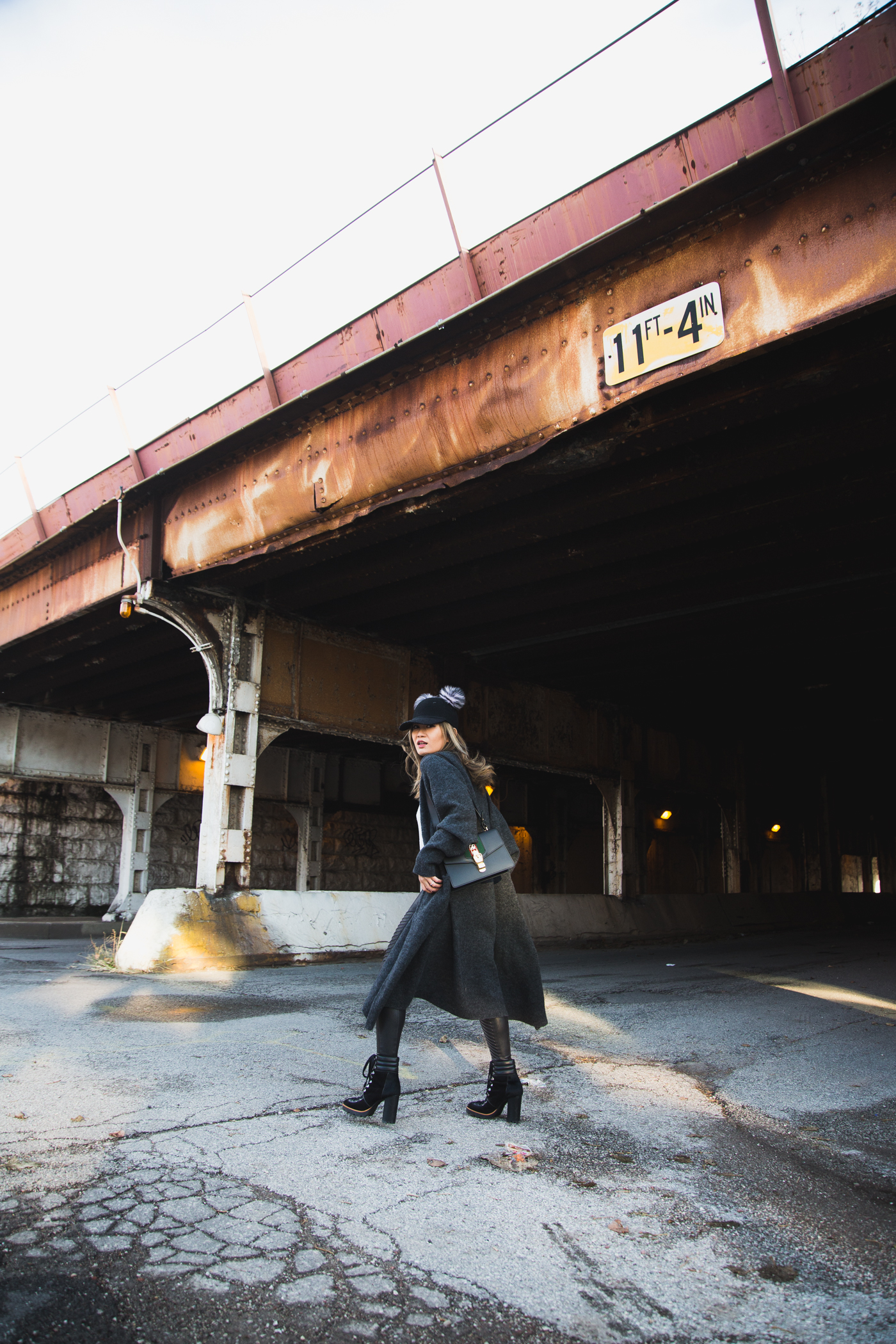 So if you are missing any of these three must have pieces in your closet, I have linked some of my choices for your consideration below!  This look is really easy to replicate so I hope you give it a try and let me know how it works out for ya.  I hope everyone had a fabulous Thanksgiving weekend!  I am so very thankful right now even though my life seems very uncertain.  I am healthy, I have an amazing husband who is up for taking photos for this blog, I have my dad and my sister who both act as young as I feel, I have my pup who's face always makes me smile and gives me warm snuggles every day, and I have all of you that have supported this blog for so long.  Thankful thankful thankful.
---