FRINGE LACE UP SWEATER + FAUX FUR STOLE
As most of you know, I have recently traveled overseas and have been back in the states for a little over a week now.  I can't say that I am thrilled as I return to my corporate tax job with memories of accents, wine, food, and culture.  Although it seemed super long, as I was gone for about two weeks, I would love to pretend that Paris, Barcelona, and London are my real home.  Yes, all of them!  If you have never strolled the streets of Paris after a little rain fall and watch the city glisten and sparkle or whizzed through the alleys and streets of Barcelona on a scooter or tasted and smelled all the cultures represented at the London Borough Market, you must add these to your vacay wish-list.
My favorite memory has to be riding through Barcelona on the back of a scooter.  It felt like I was in some movie.   The hubs driving with my arms wrapped around him from behind as I squealed like an excited little kid, while we take in all of the scenery, the architecture, and the history… it was a DREAM.  A dream come true until I was abruptly brought back to reality as he crashed into a street cone in front of a Spanish cop.  Lol.  You don't know how fast I jumped off of that mofo and acted like I was not a part of the scene.  Sorry, babe, one of us has to stay out of jail to bail out the other.
Not only were the sights amazing, but the shopping was EVERYTHING.  Chanel, Hermes, and Gucci, all had the pleasure of seeing my money.  I cannot believe how amazing the savings were in Barcelona.  I can't wait to go back and spend all of my money again!  Spain actually gives you the highest refund amount on taxes.  The more you shop, the more you save. They give you up to a 15.7% tax refund with an exchange rate of 1.06 Euro to the US dollar…. I meaannnnn.. How else do you spell amazing!?  I also caught the Hermes exhibit at Le Carreau du Temple and got to see how some of their amazing pieces get made.  As a blogger, my heart was full and endlessly inspired by all the beautiful locations and experiences and I cannot wait to go back!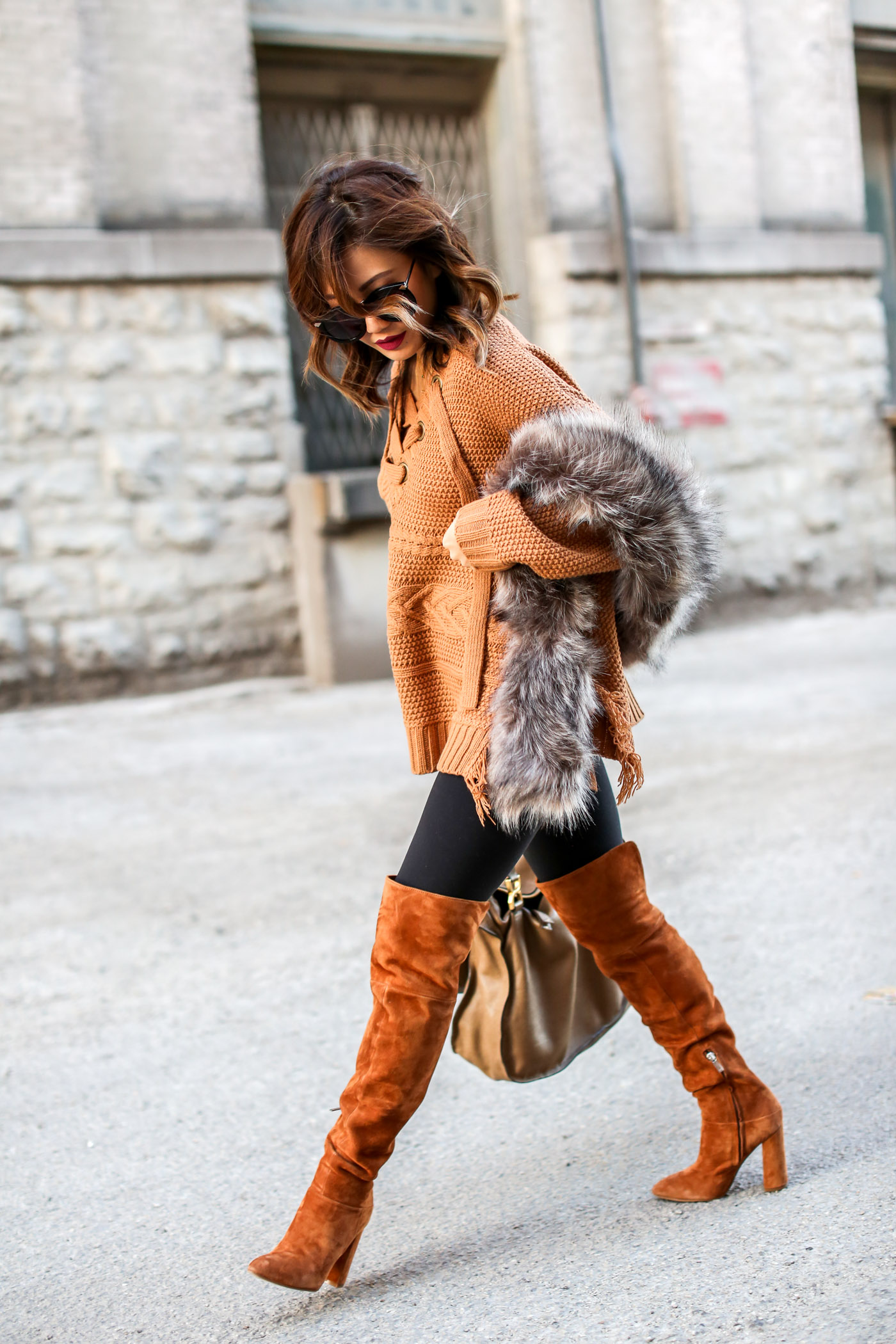 Now on to this look I've put together, featuring yet again, this beautiful pair of Marc Fisher OTK camel boots.  Just another way to show how versatile these boots are.  I am also featuring a staple piece that I've added to my closet which is this faux fur stole from ASOS.  I've worn this faux fur stole quite a bit already as I also took it on my Euro trip.  It has kept me warm and also adds a chic flair to any look.  I went with a gray color that would compliment a variety of looks and can seamlessly be added to any outfit.  We can't overlook this great lace-up sweater.  If you haven't noticed, lace up sweaters are all the rage right now and practically every blogger has rocked some version of it.  I fell in love with this one as it also has another one of my favorite style elements, fringe.  It laces up at the neck line and also at the sides and has details of fringe.  So much yes.  As the temperatures here in Chicago have dropped considerably, you can top this whole look off with a faux fur lined parka.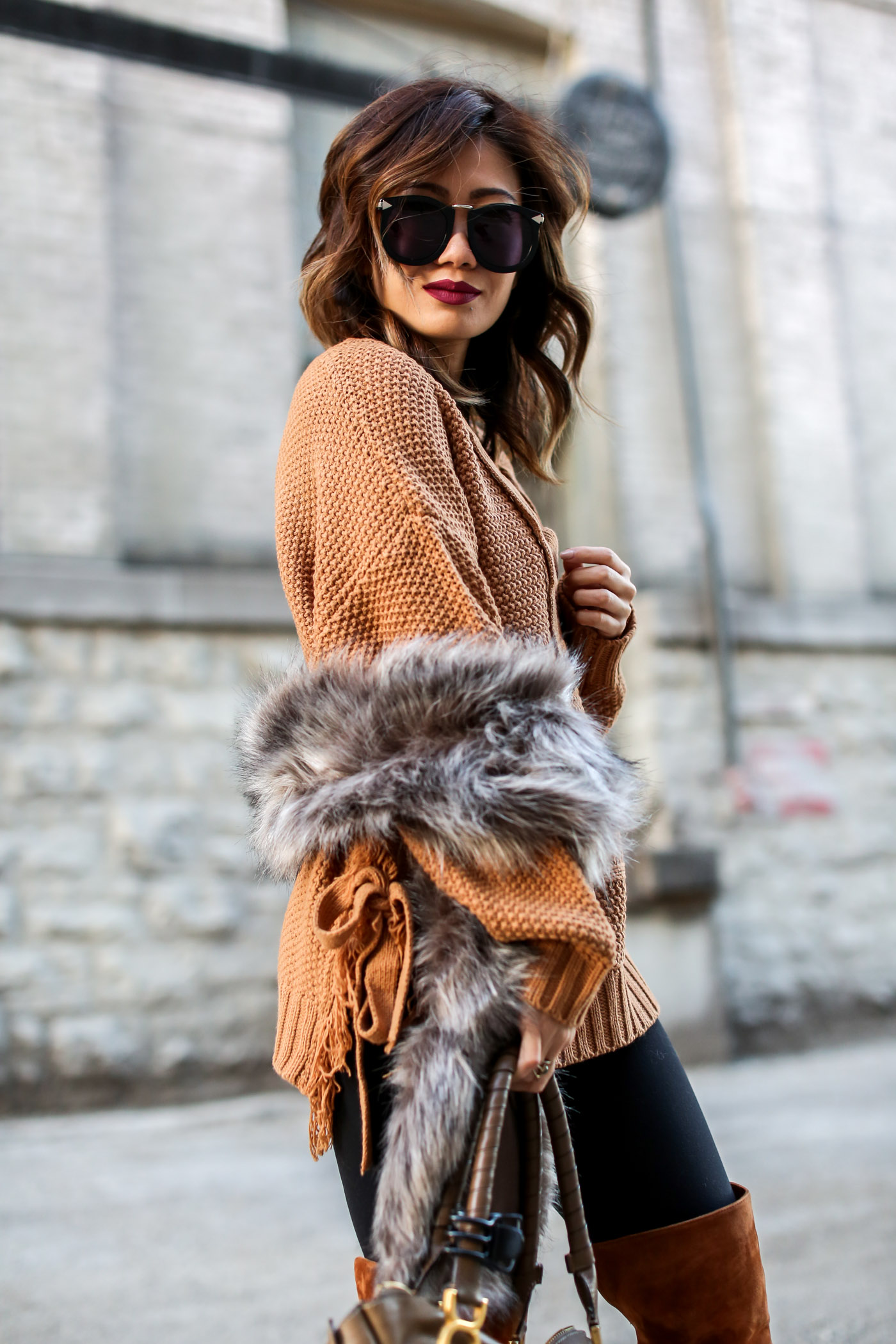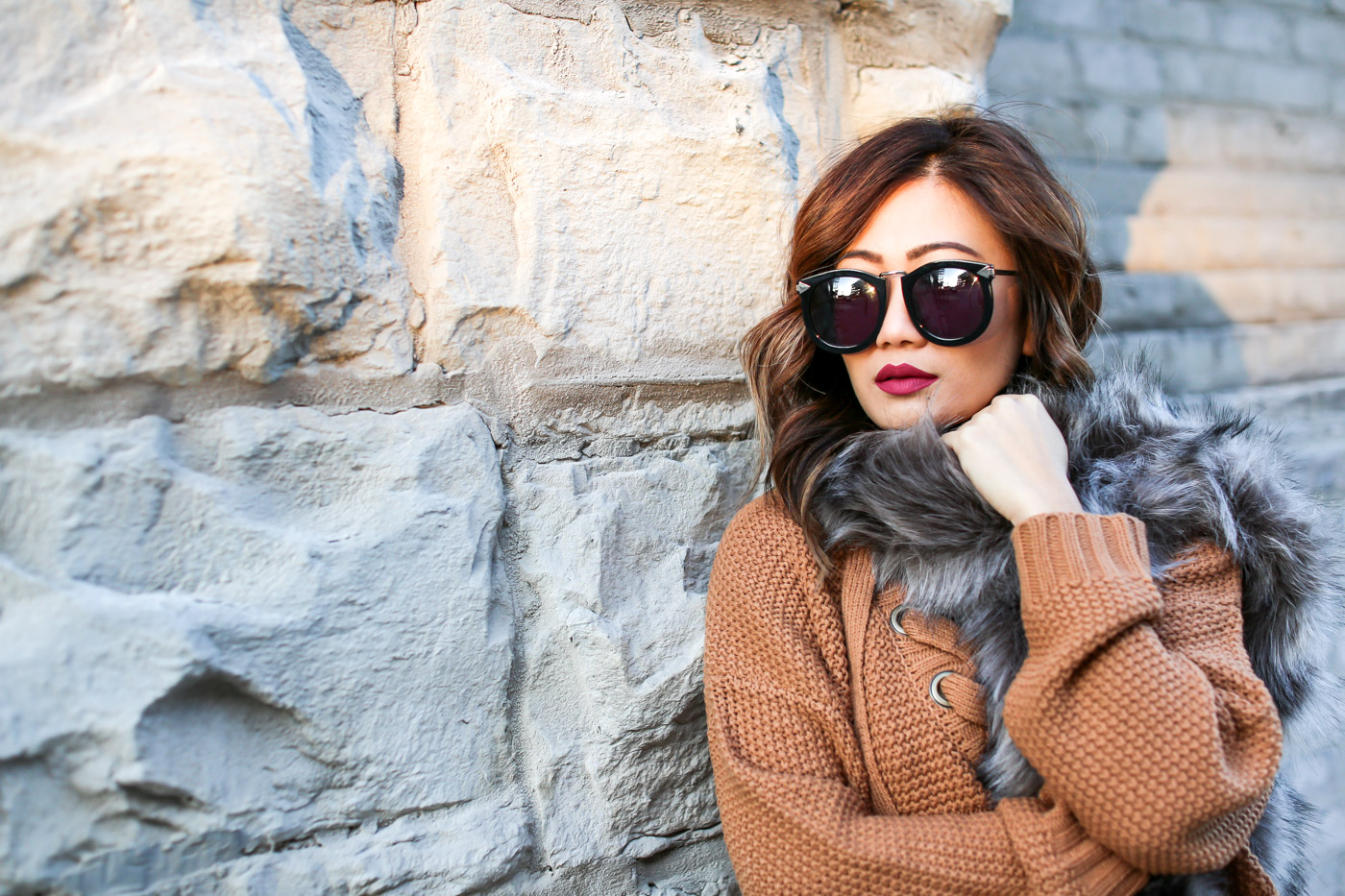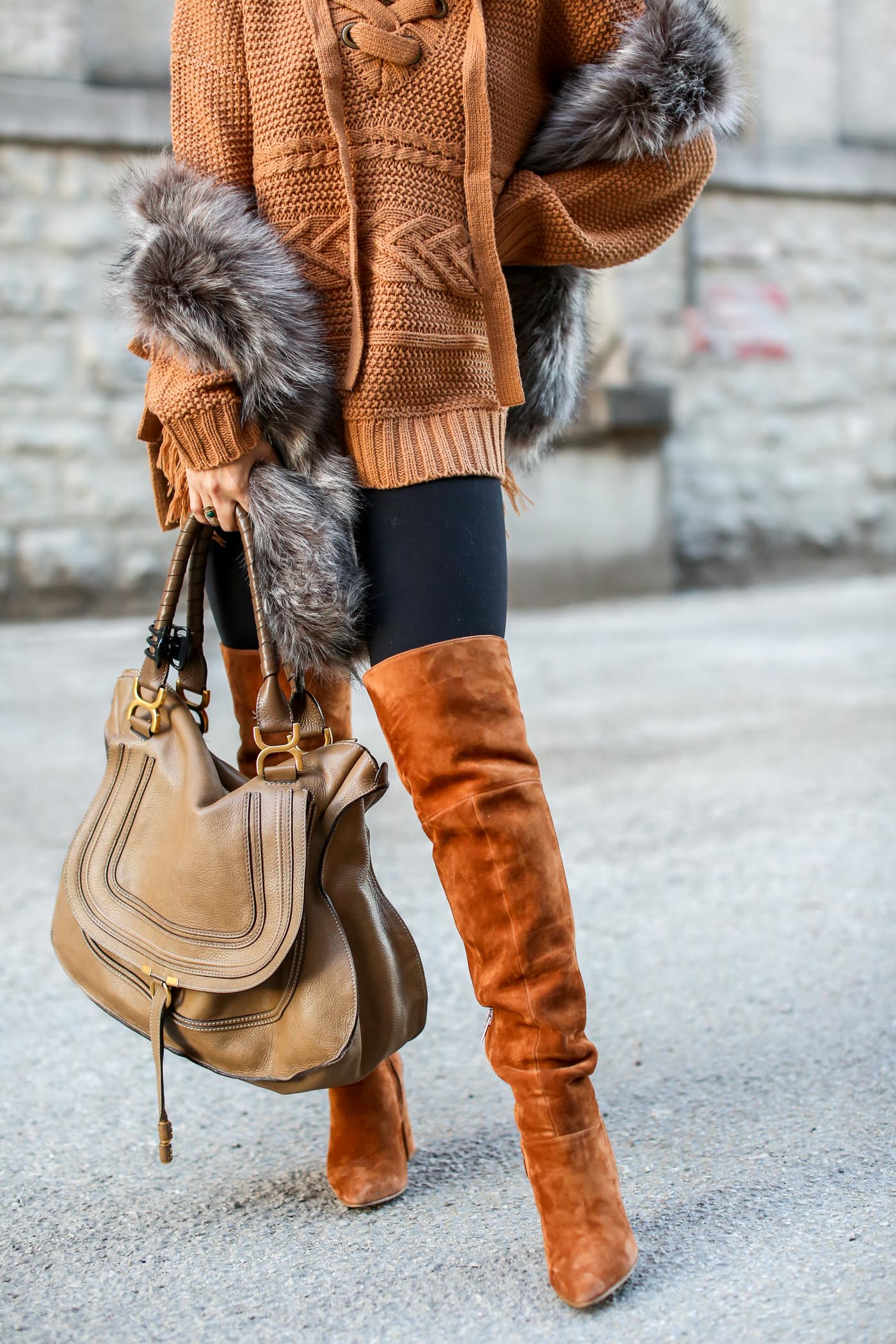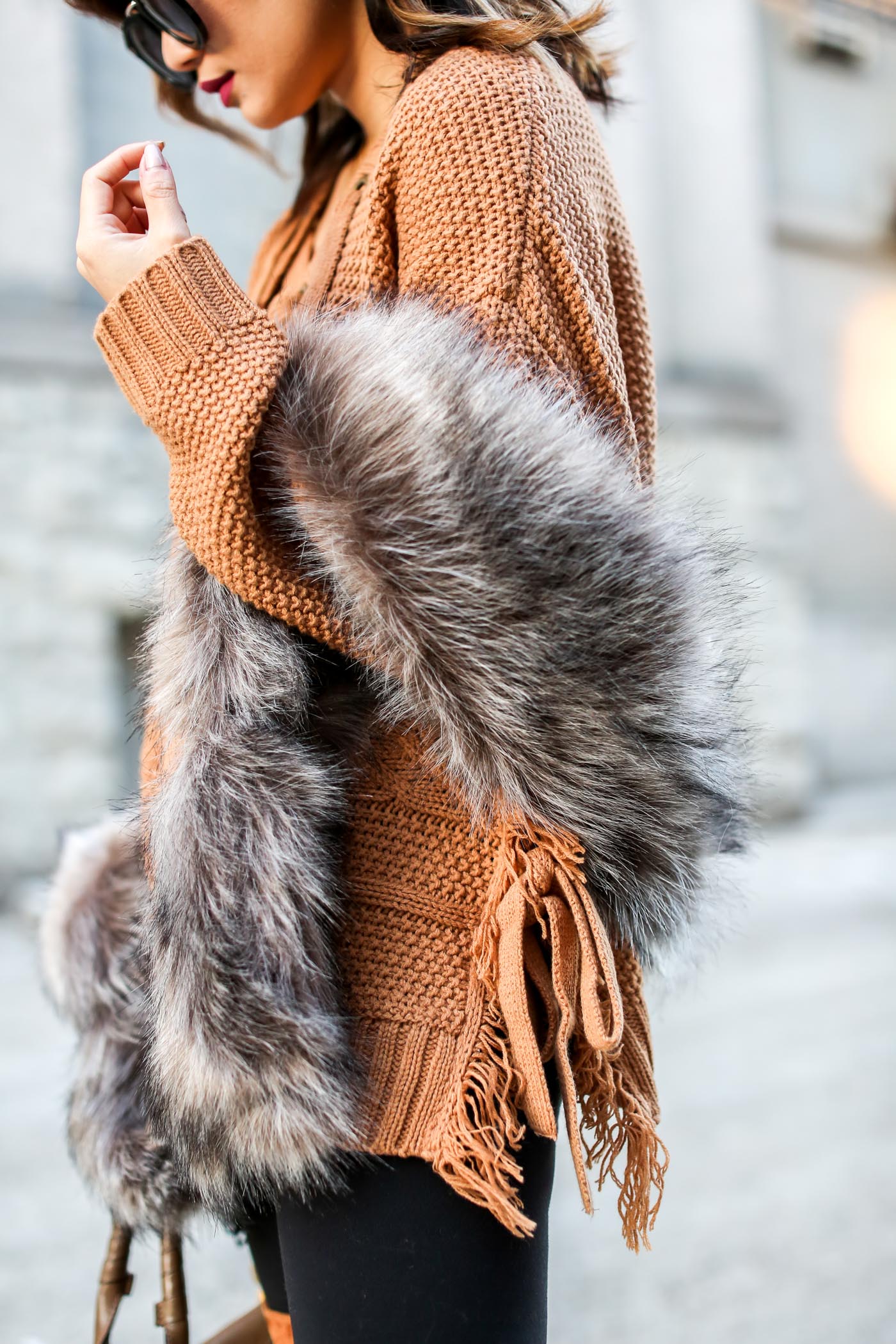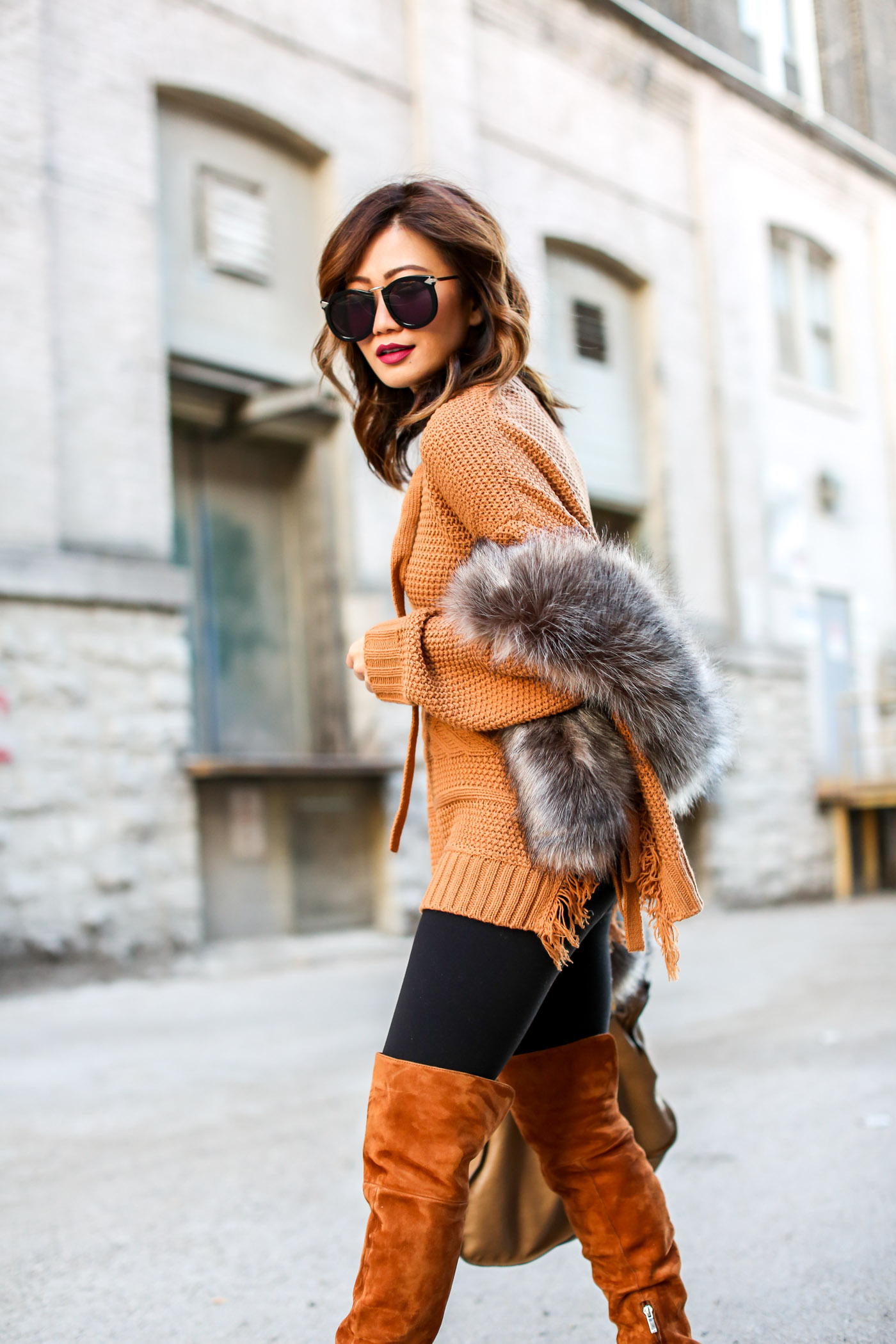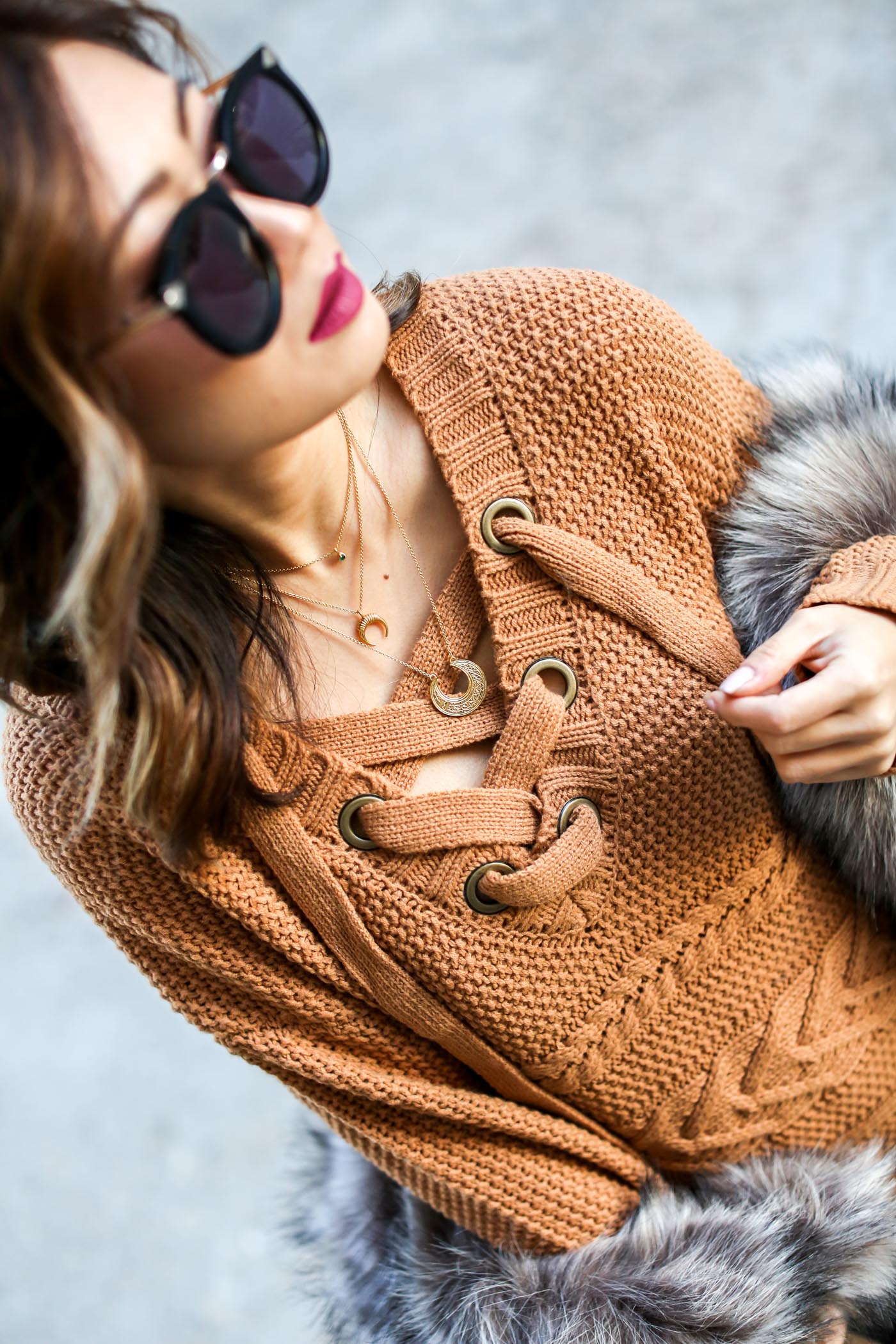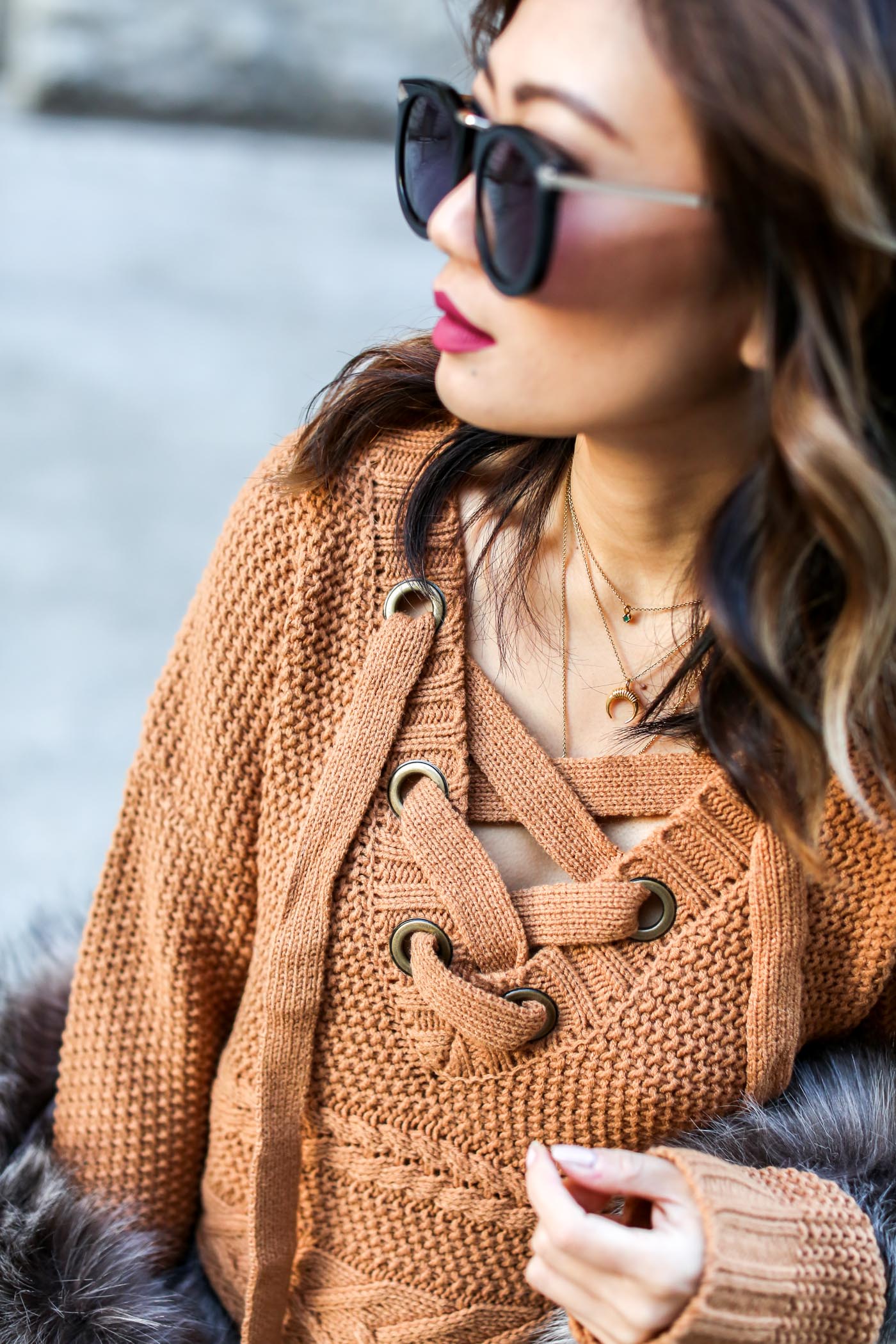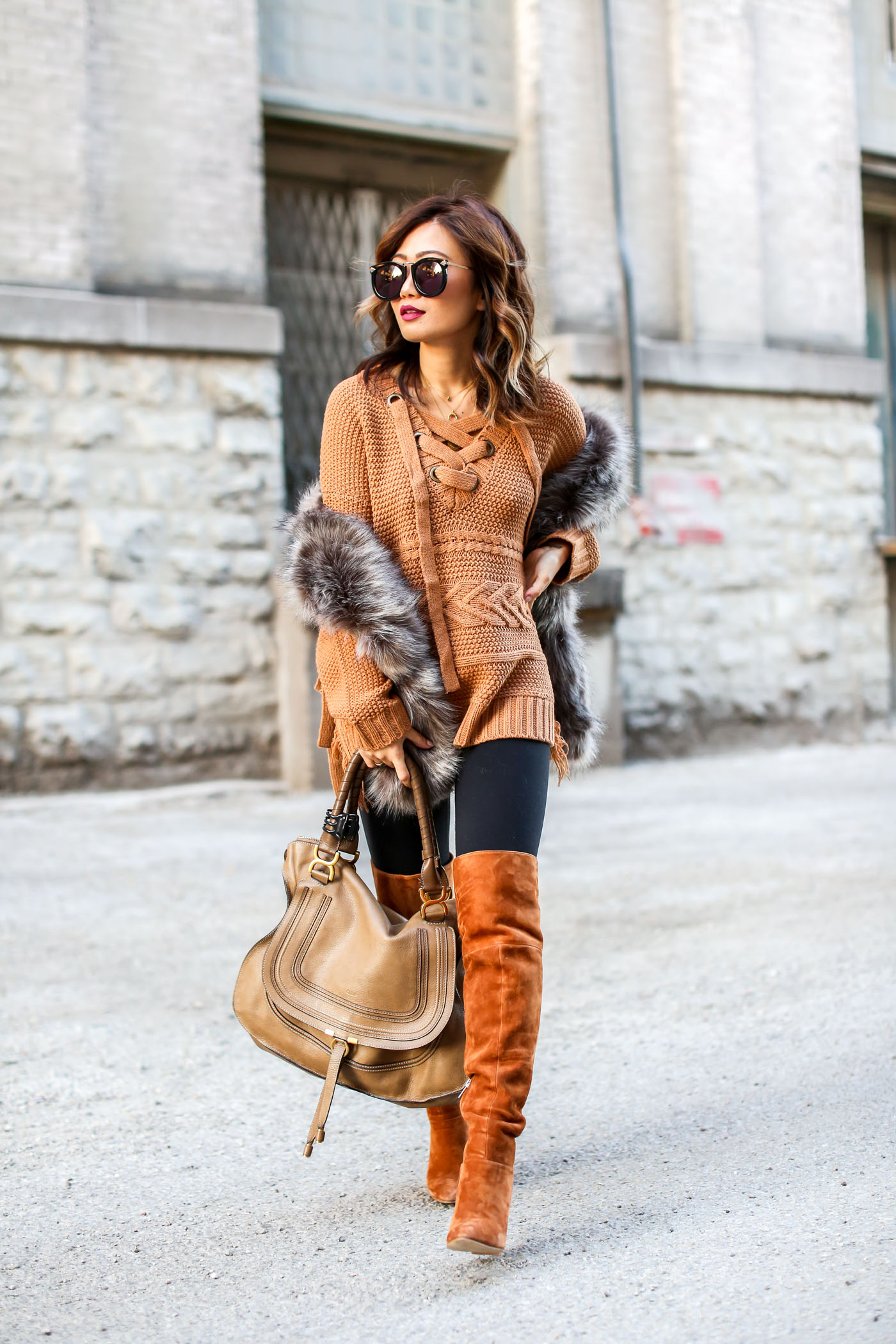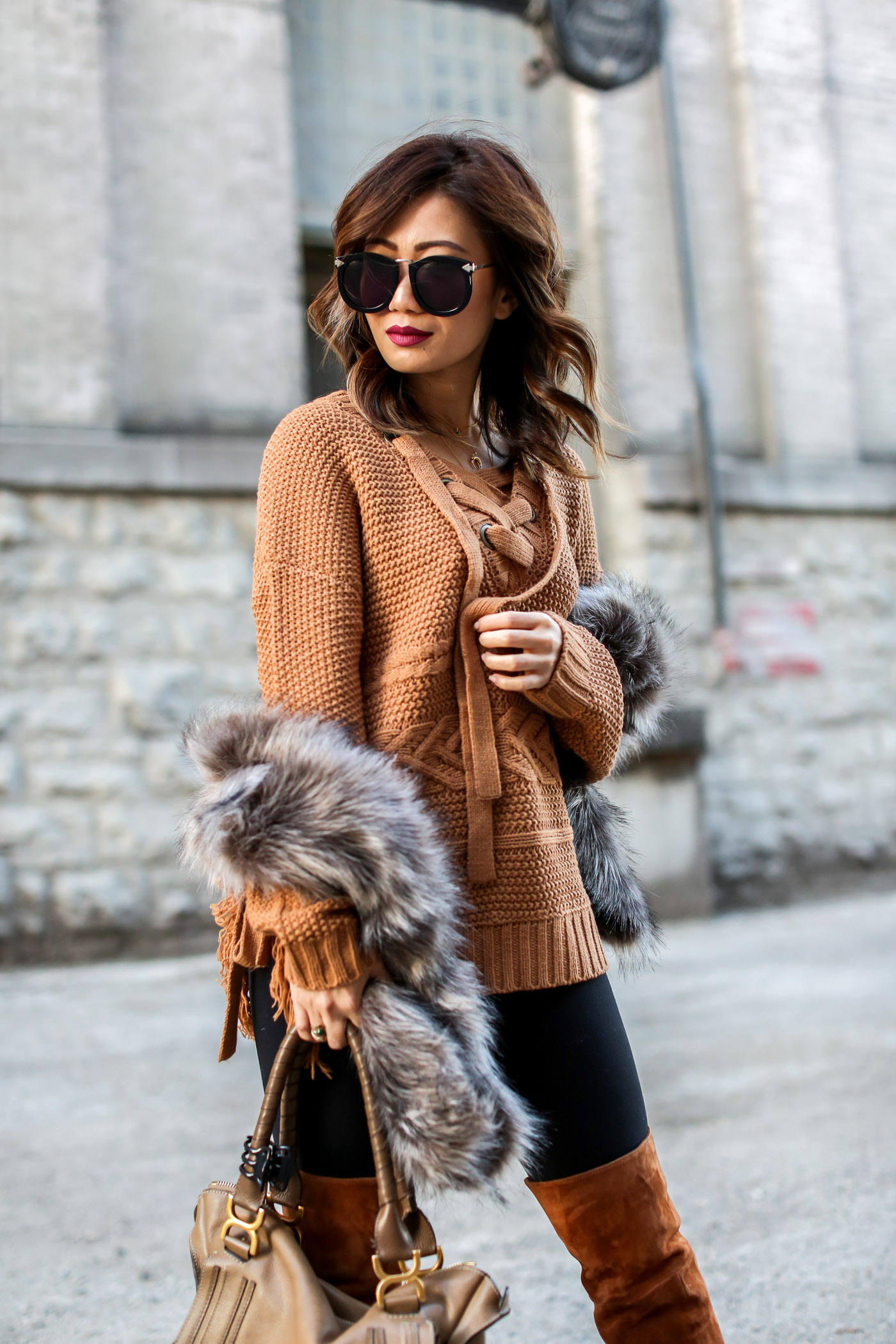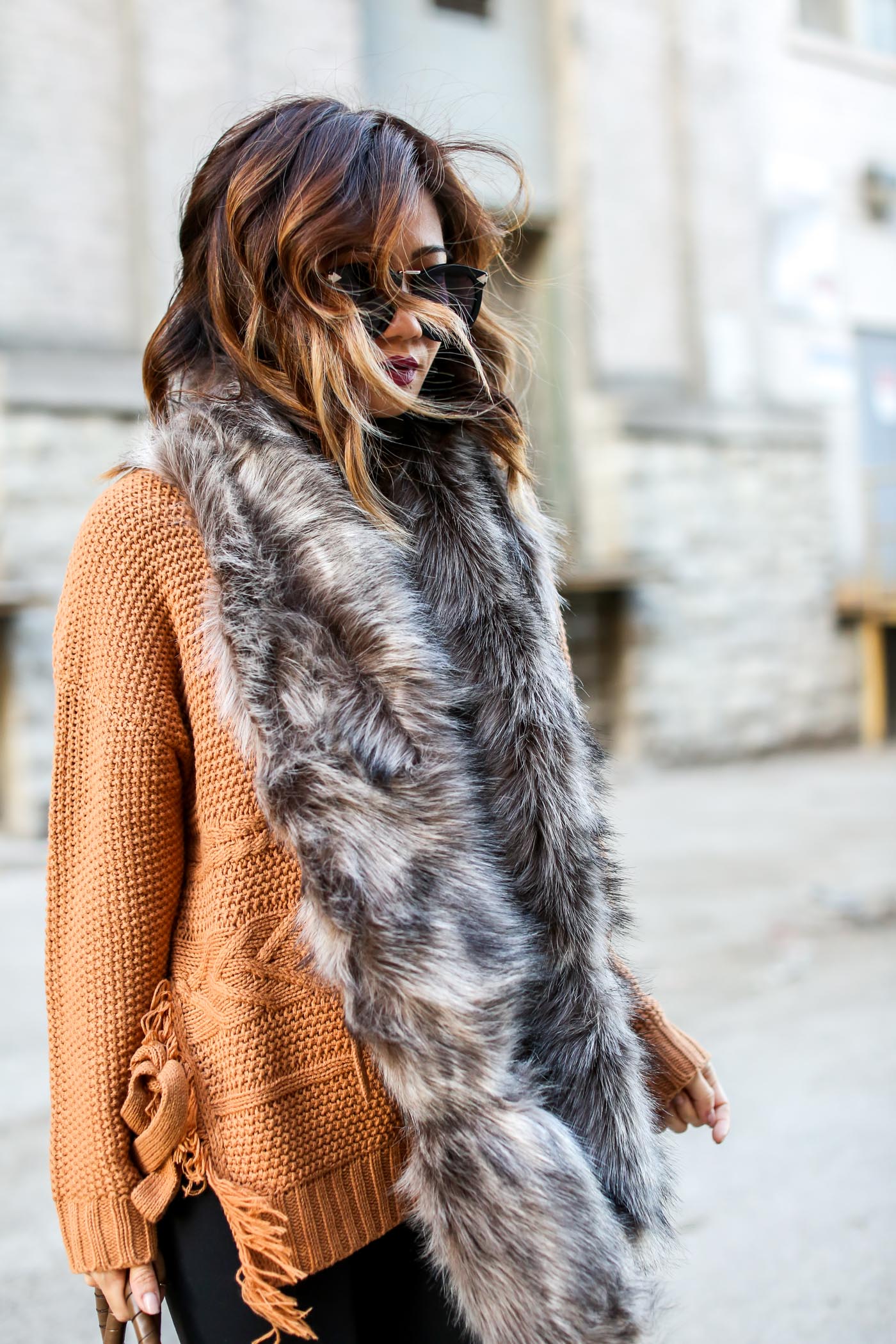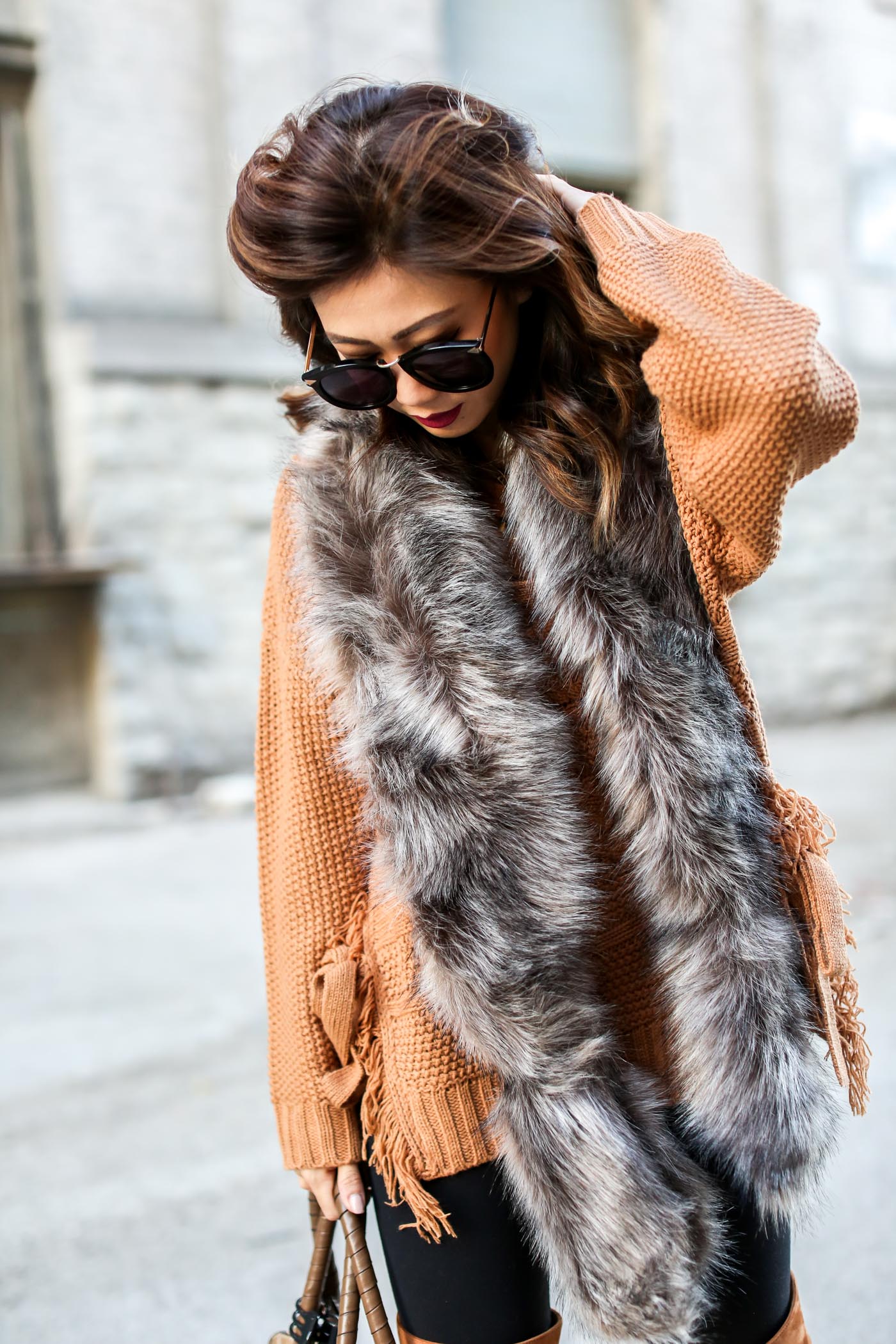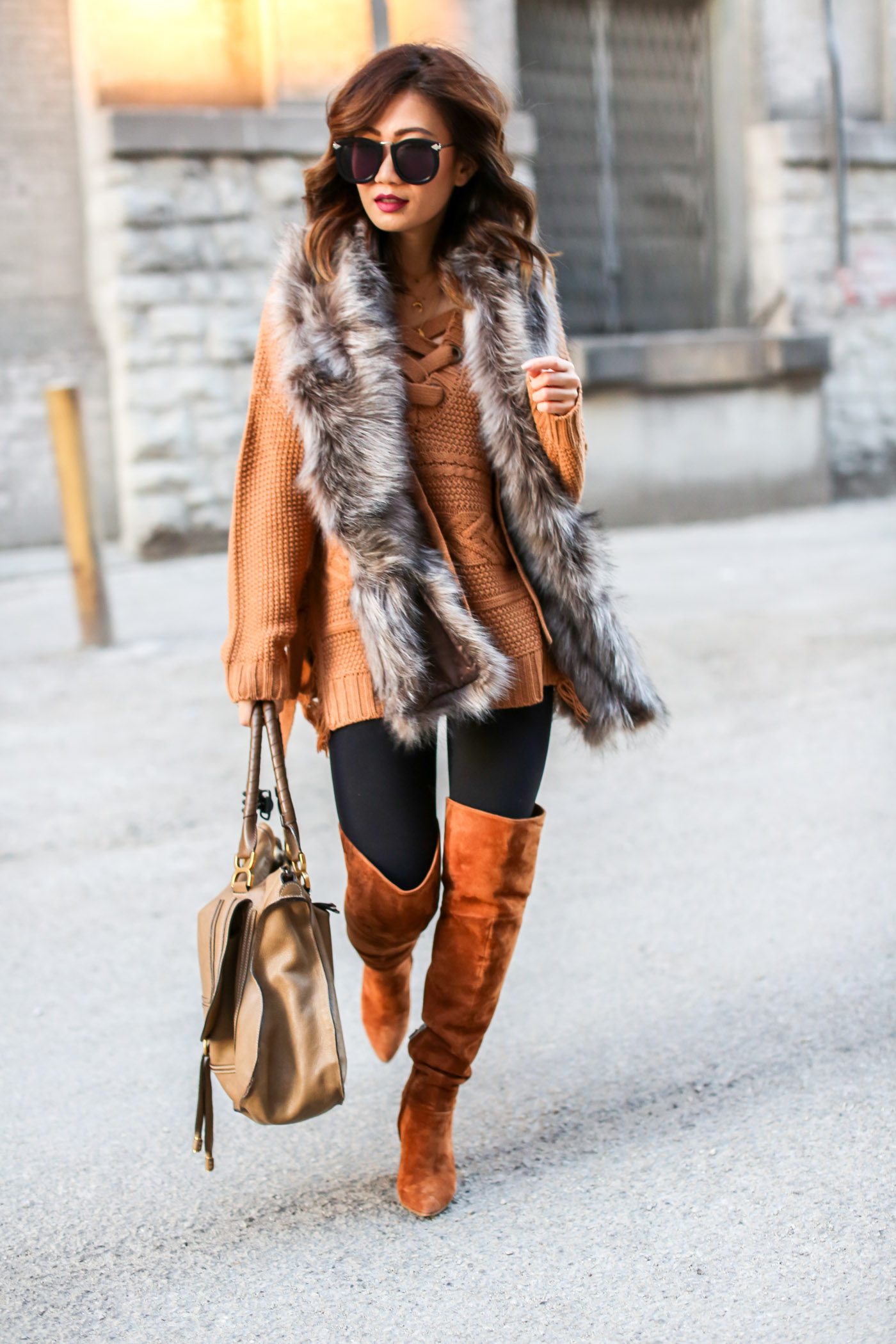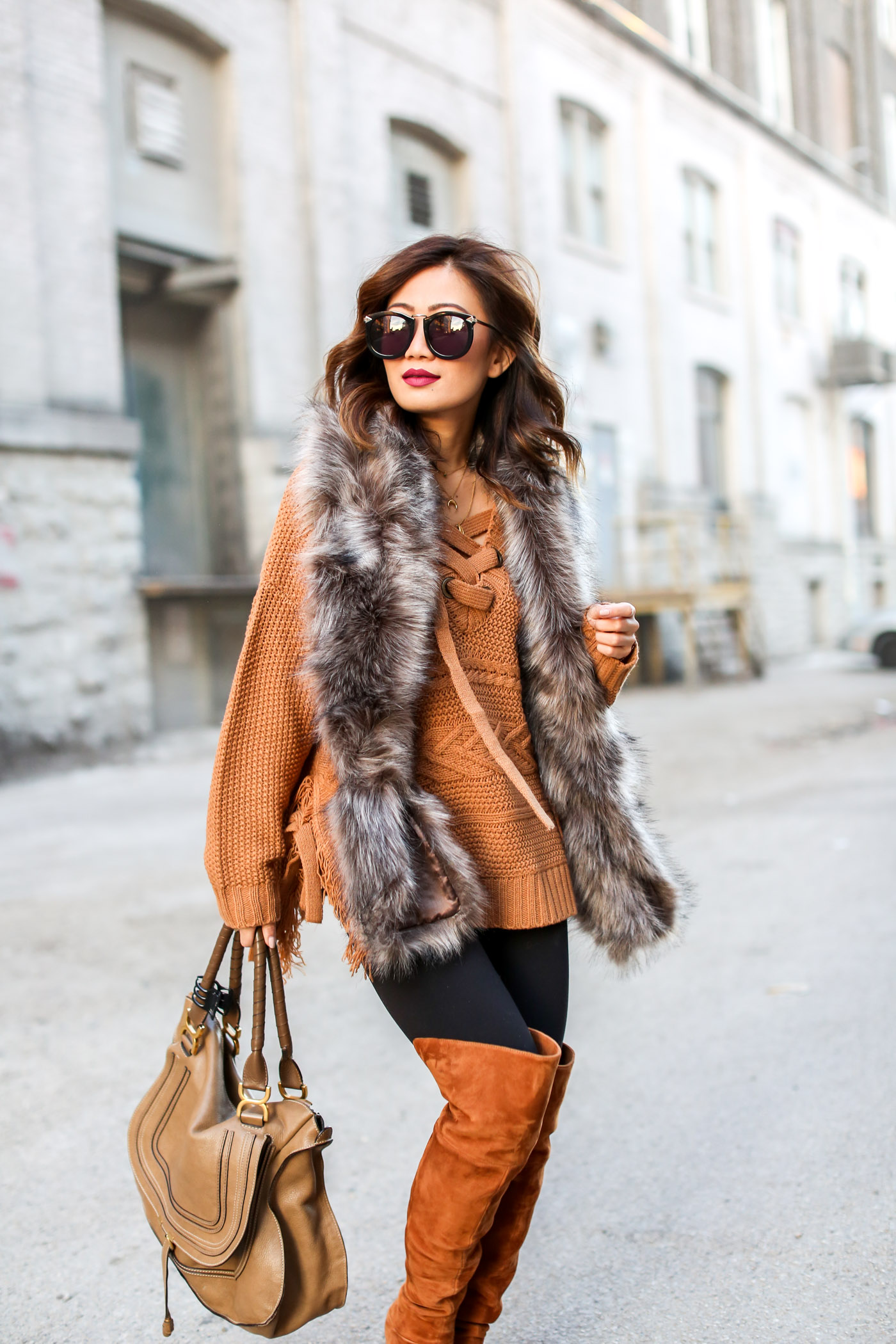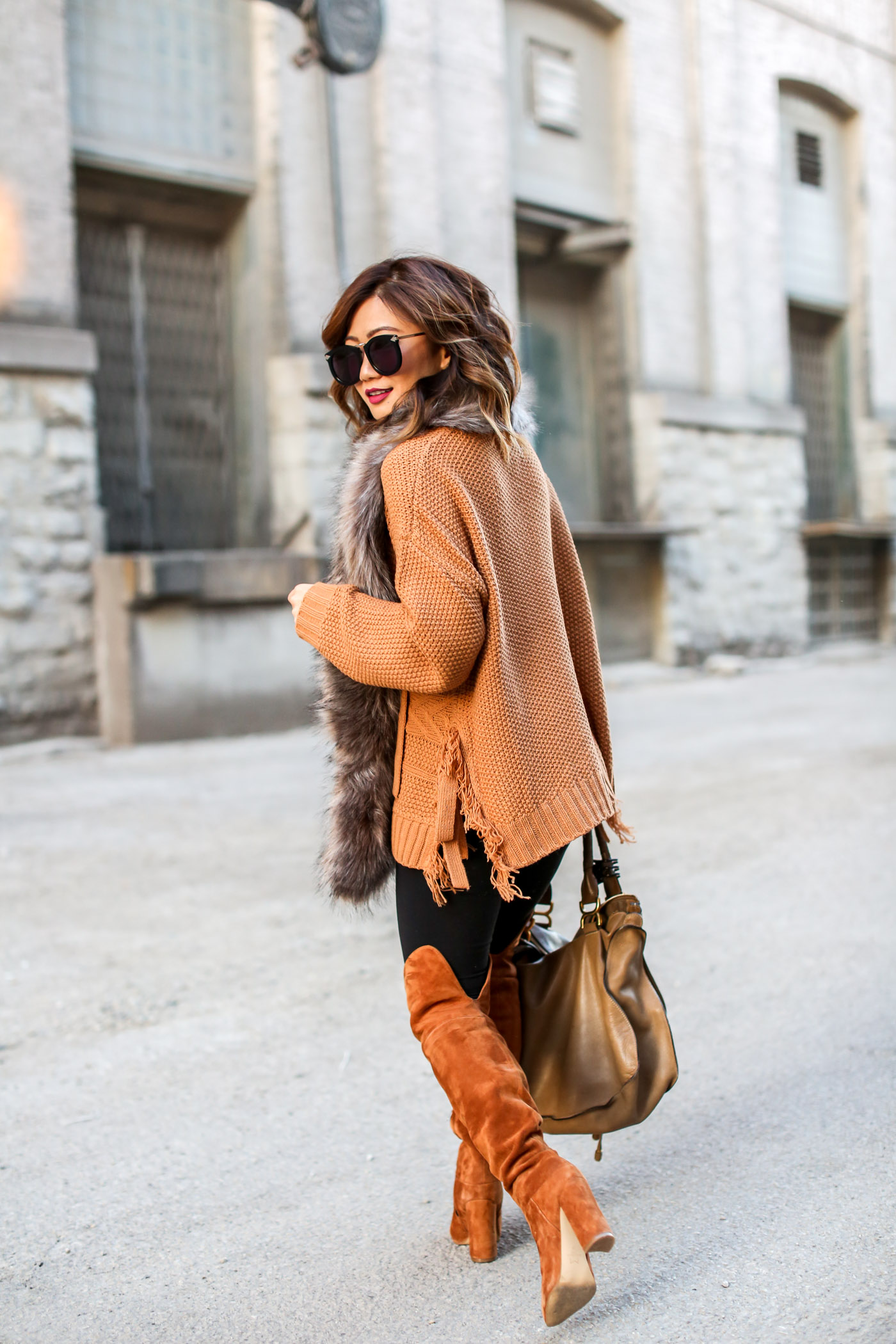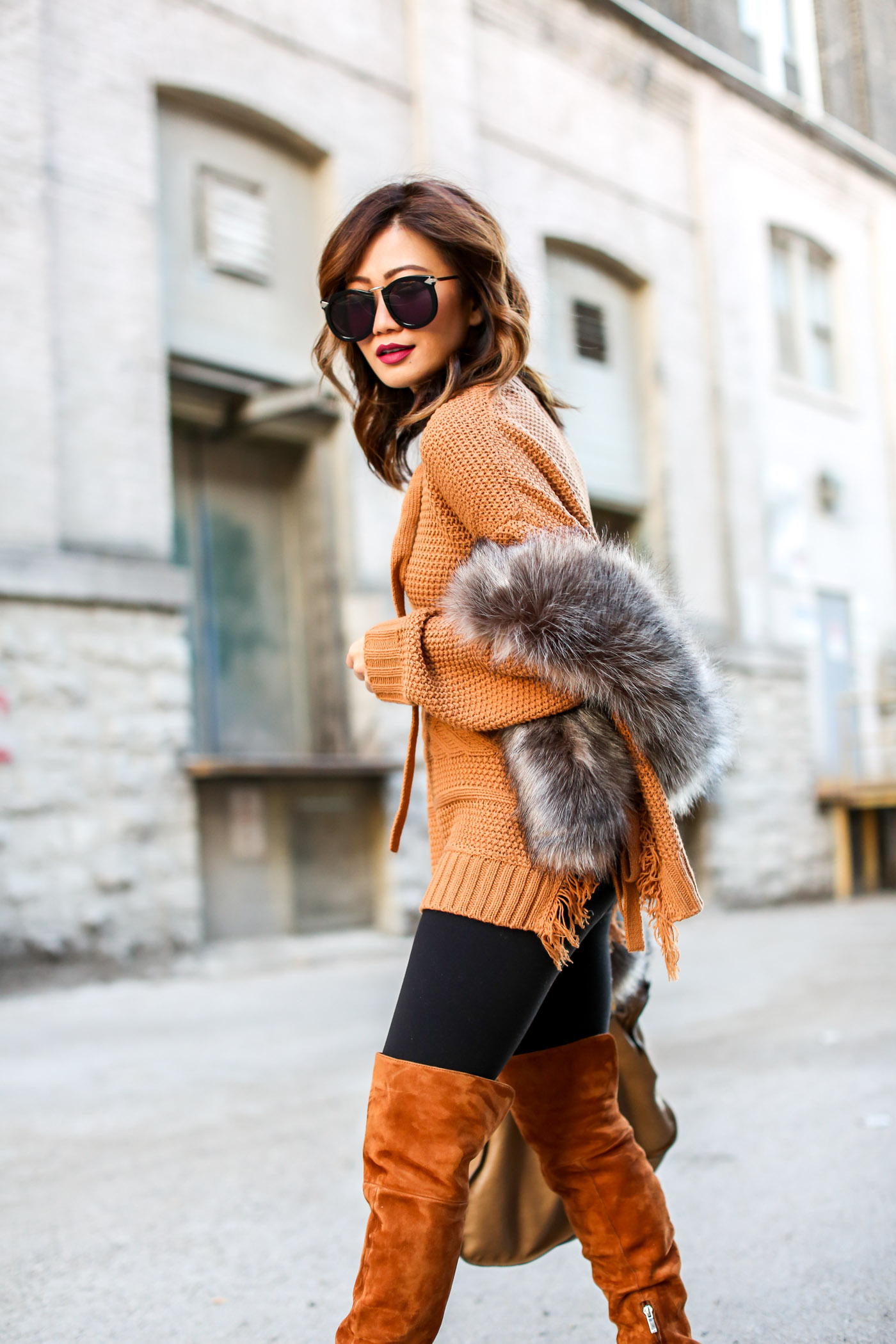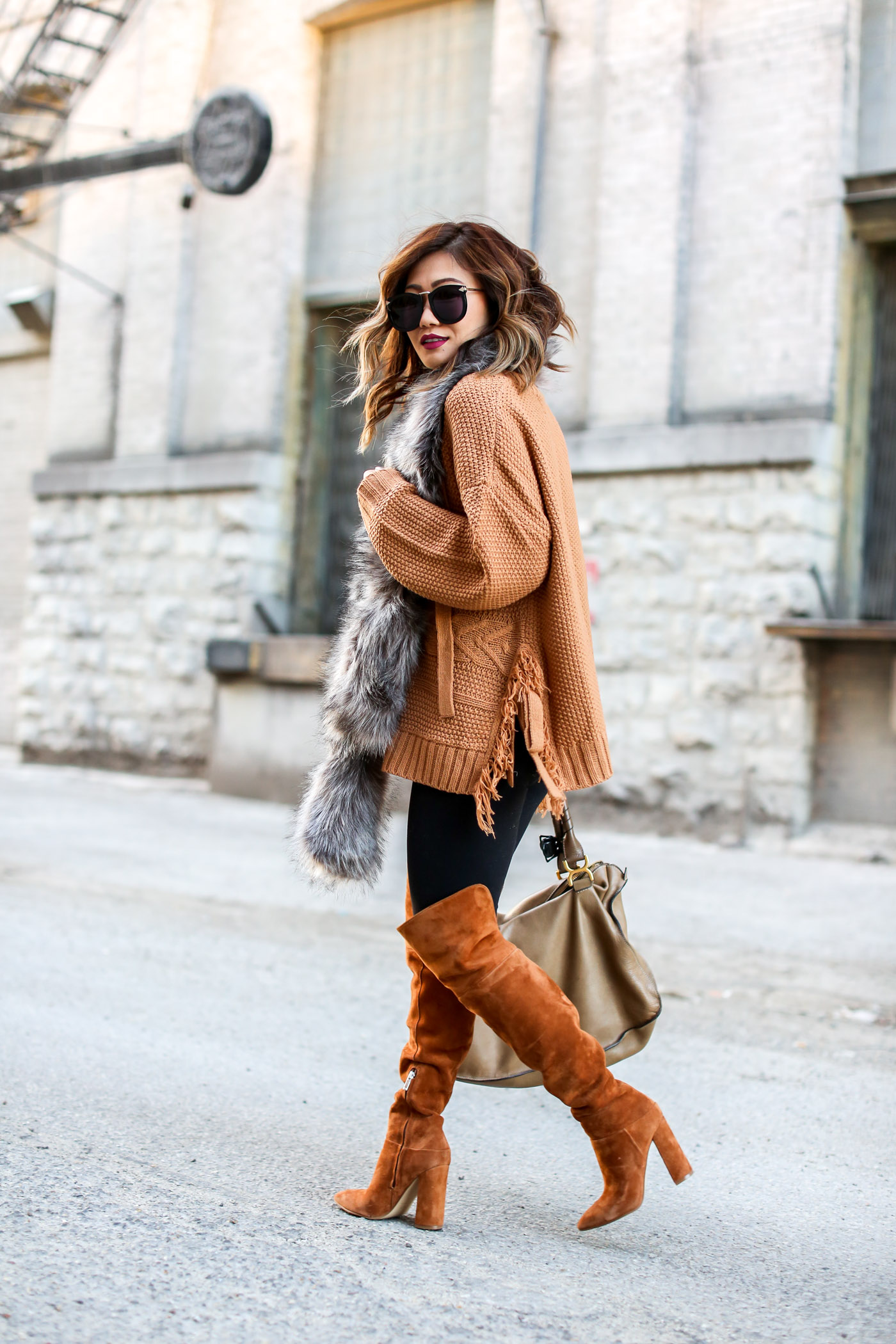 I hope you enjoyed this simple and cozy look!  And as always, thanks for stopping by!
sweater – asos
leggings – lululemon
faux fur stole – asos
boots – marc fisher
sunnies – karen walker
bag – chloe
---
---
//SHOP THE LOOK//
---
---