SNOW DAY PUFFER + IVY PARK
The Christmas spirit has finally taken a hold of me and I am so glad we got one good dump of pretty snow before the temperatures hit subzero.  With only a few days before the biggest holiday of the year, I decided to take the time and finally go pick out a tree with the boo!  This year we went adventurous.  Usually we just go to some lot in the city that sells real, cut, Christmas trees, but this year, I decided I wanted to experience picking out my tree from a farm and cutting that sucker down myself.  And by 'myself' I mean watch the hubby do it as I clap my hands in excitement.  The views from Richardson Cut-Your-Own Christmas Tree Farm were enough to get me in the photo shoot mood.  As you can see, I totally took on the lumberjack vibes with this snow day puffer and some saw action.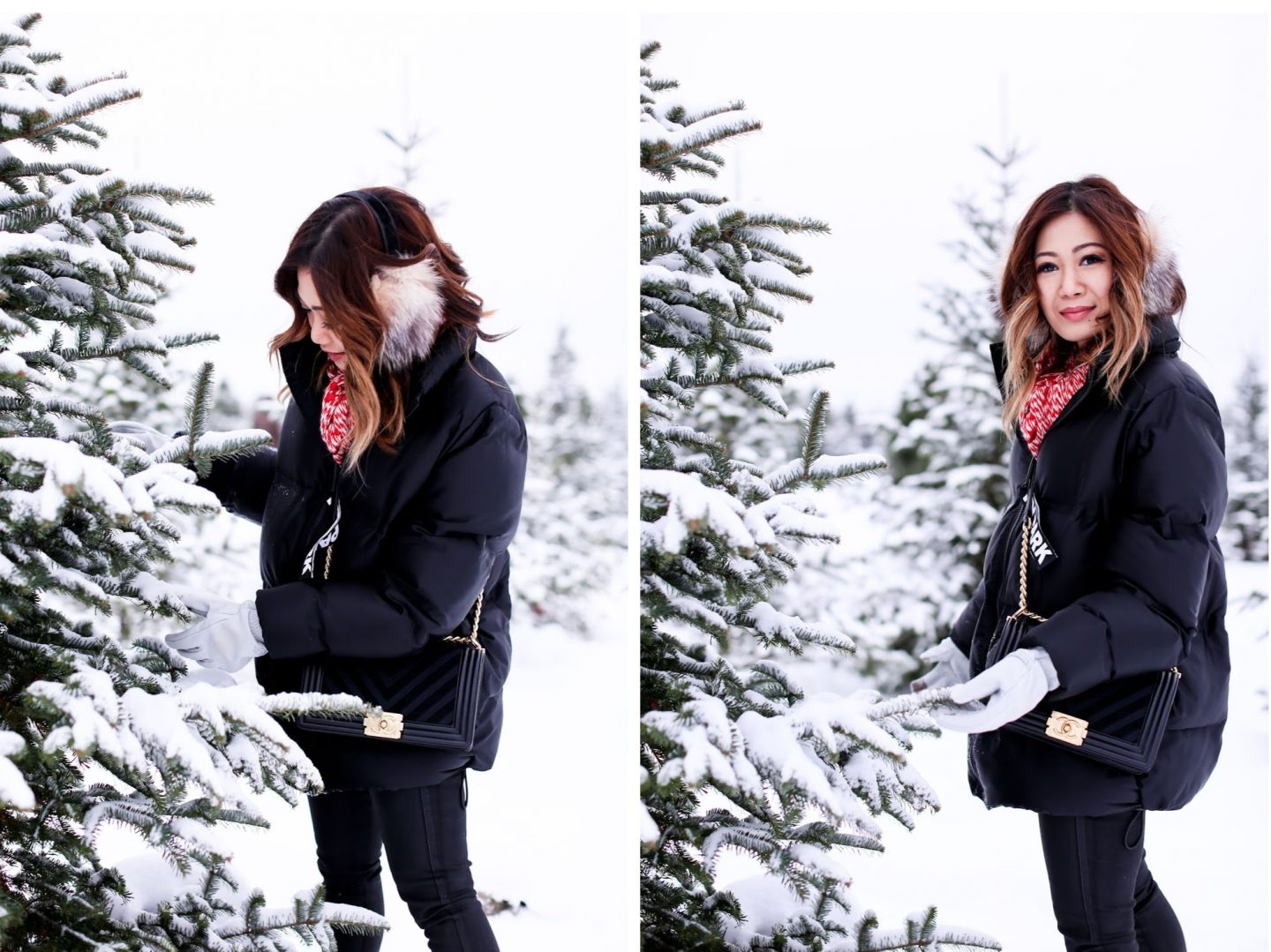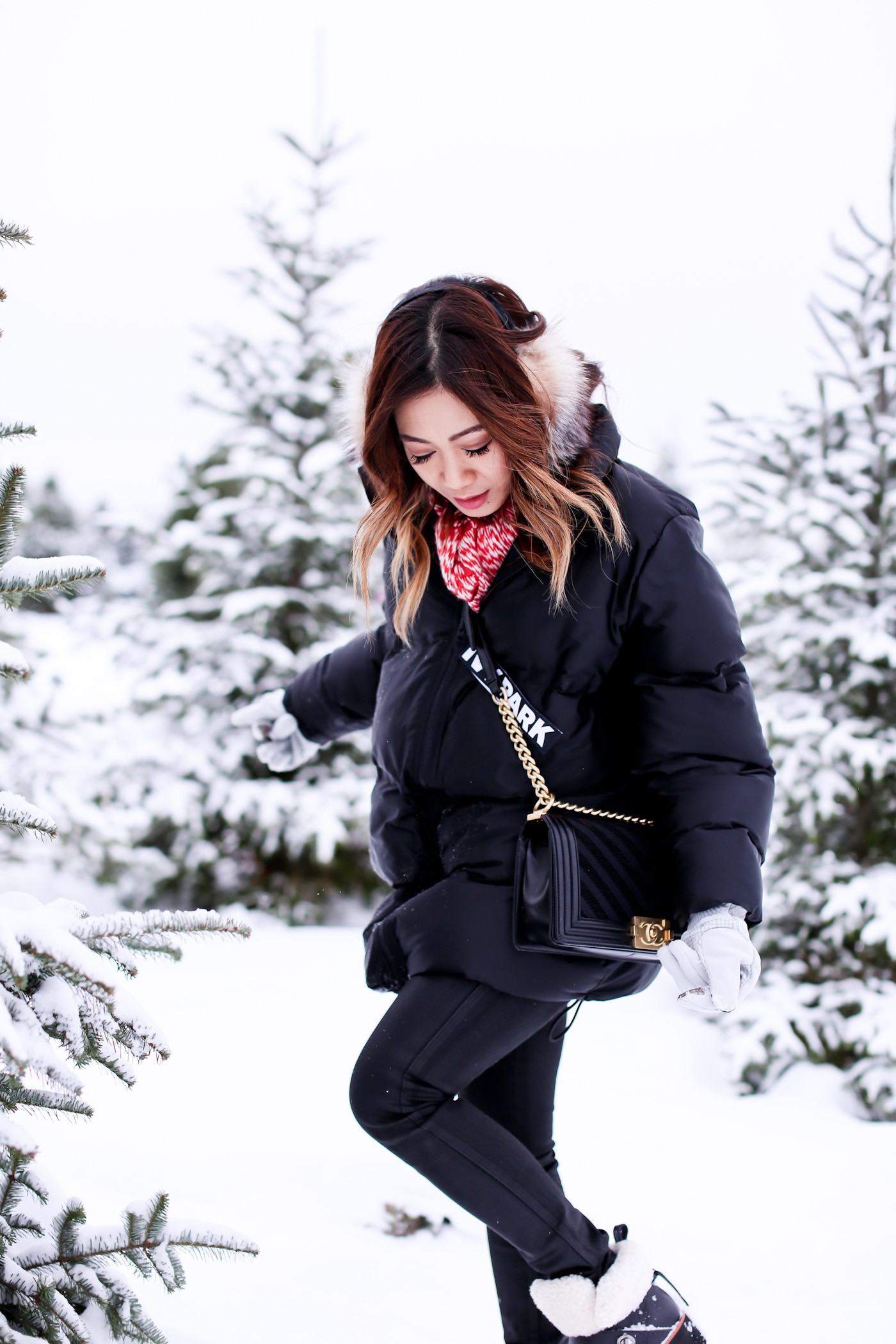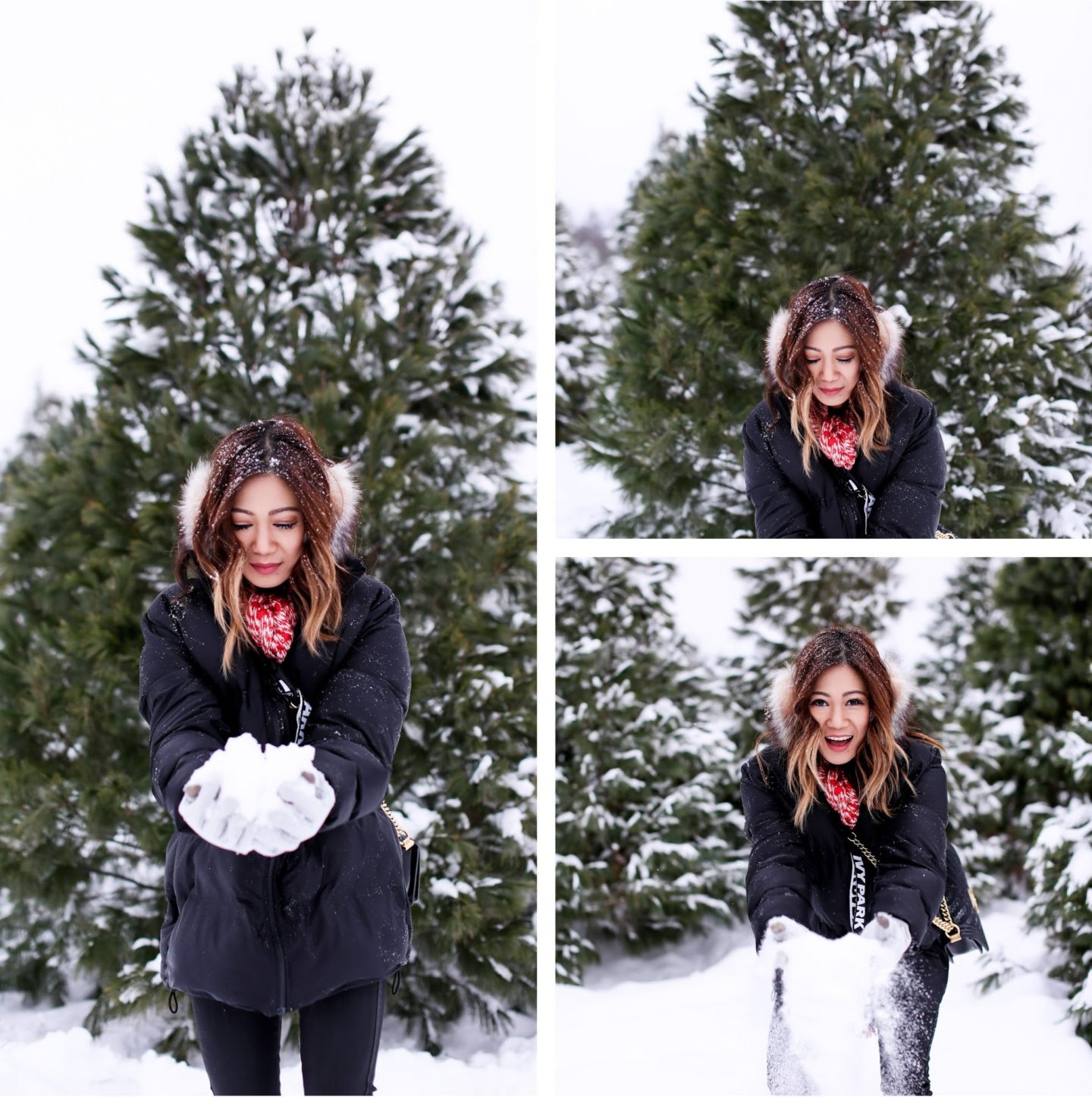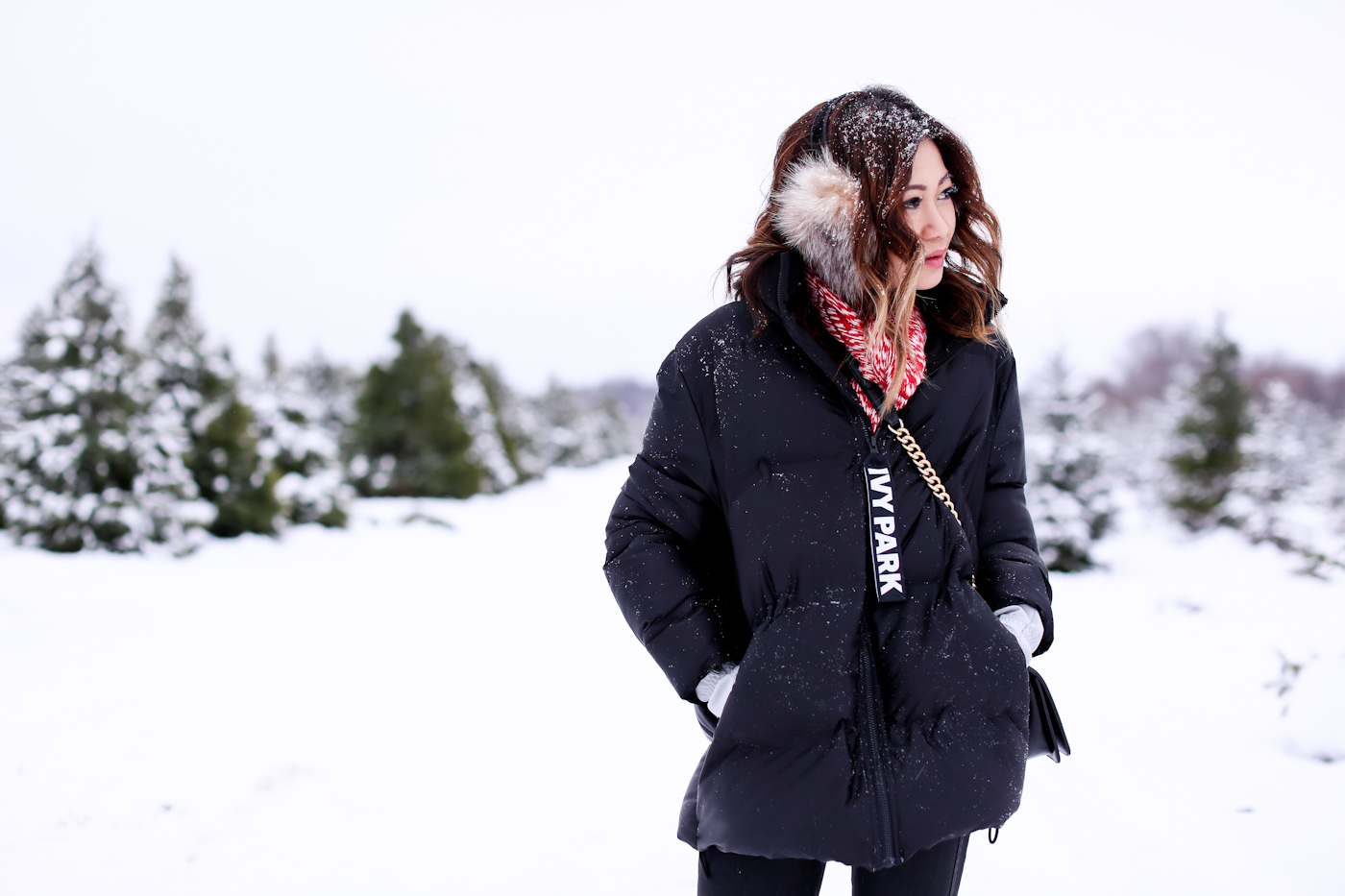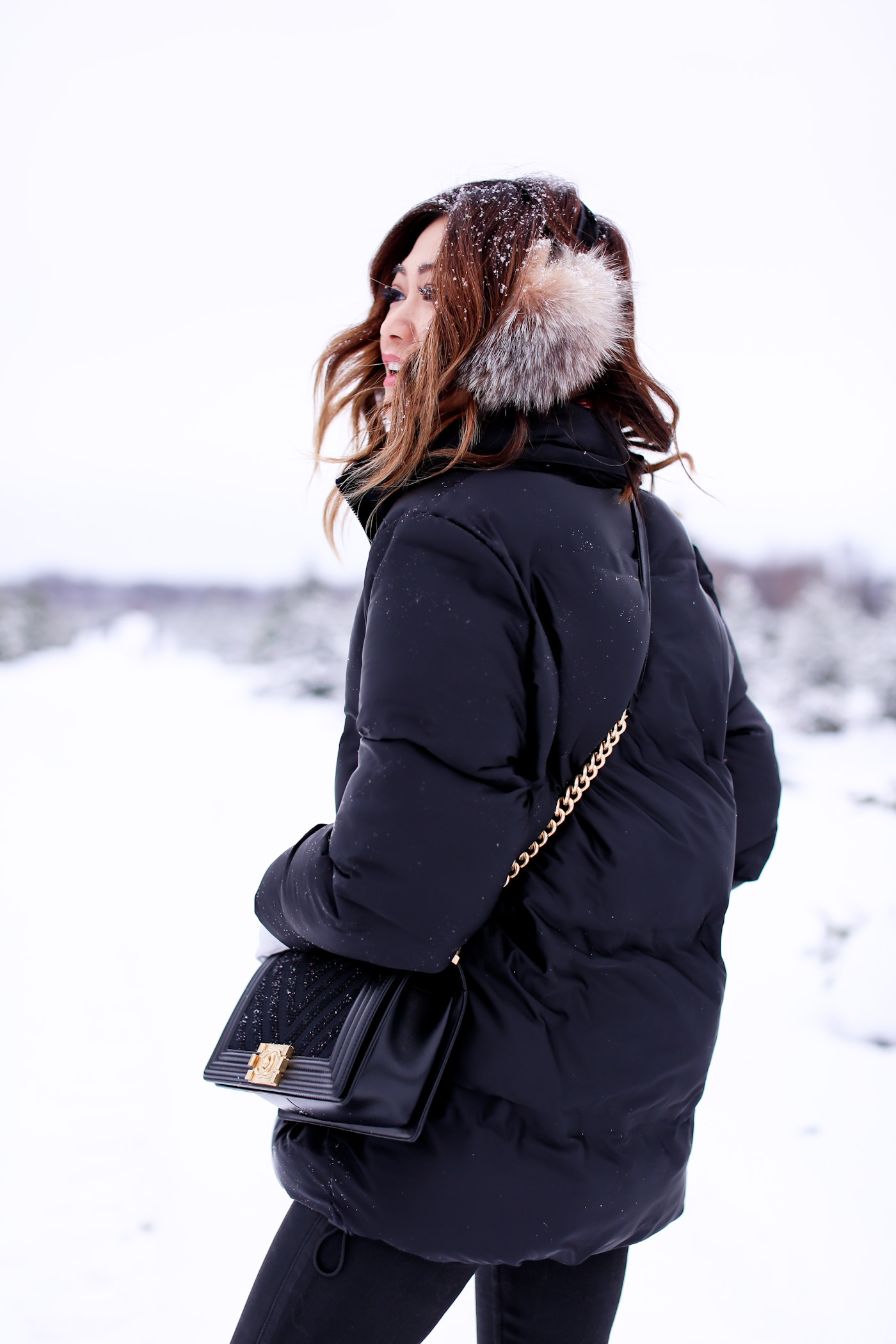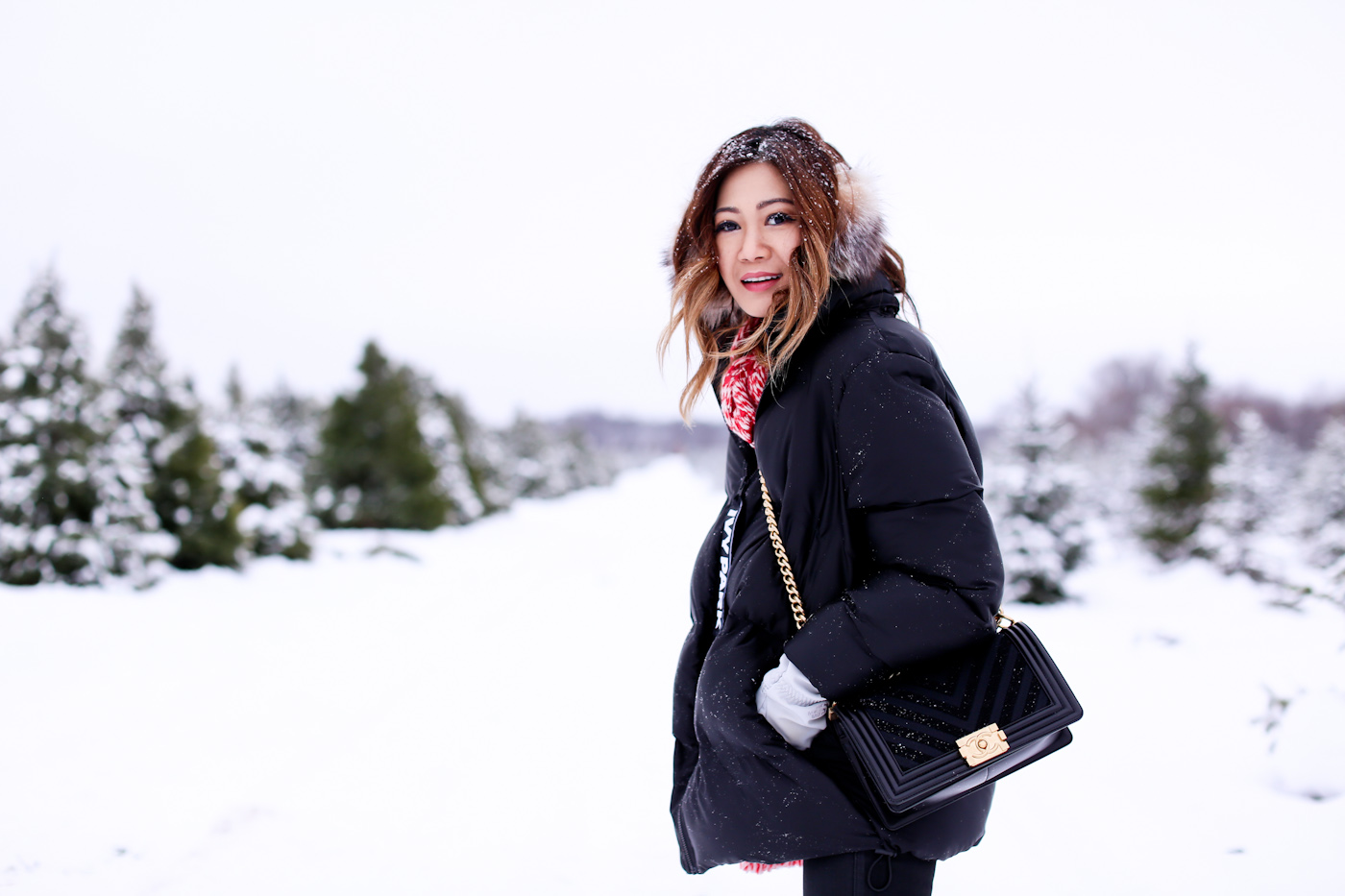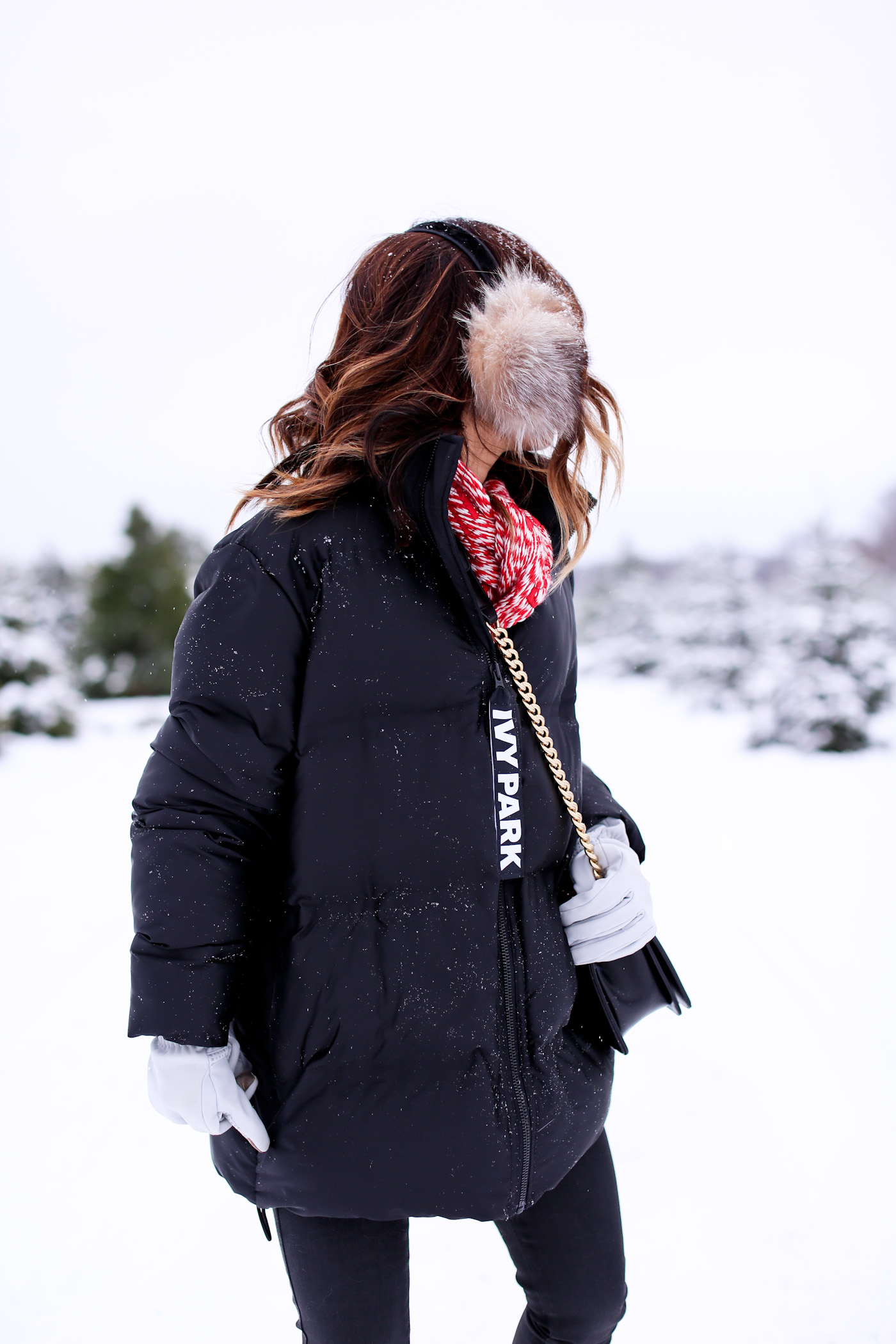 The whole experience was so magical and we are now officially going to make this an annual tradition.  From start to finish, I laughed and giggled and smiled like a kid.  Driving up to the farm, you feel an overwhelming holiday spirit as you pull up to the parking lot.  From there, a tractor, train thingy picks you up and you sit on a flat bed and ride along deeper into the farm where all the grown trees are.  They had about 4-6 different types of Christmas trees and we went with a Fraiser Fir.  The blanket of snow over all of the rows of Christmas trees was so beautiful; we obviously had to snap a million photos.  It was freezing cold but so so worth it.  After we chopped down our tree, the tractor came back around to pick us up and they took care of the rest: Shaking off the snow, wrapping the tree in twine, and securing it to our car.  We spent some time in the lodge thawing out with a free cup of hot chocolate to cap off our beautiful experience.  If you have never tried this before, I highly, highly recommend it.  If anything, do it for the pretty photos you can get.  LOL.  Doin' it for the 'gram.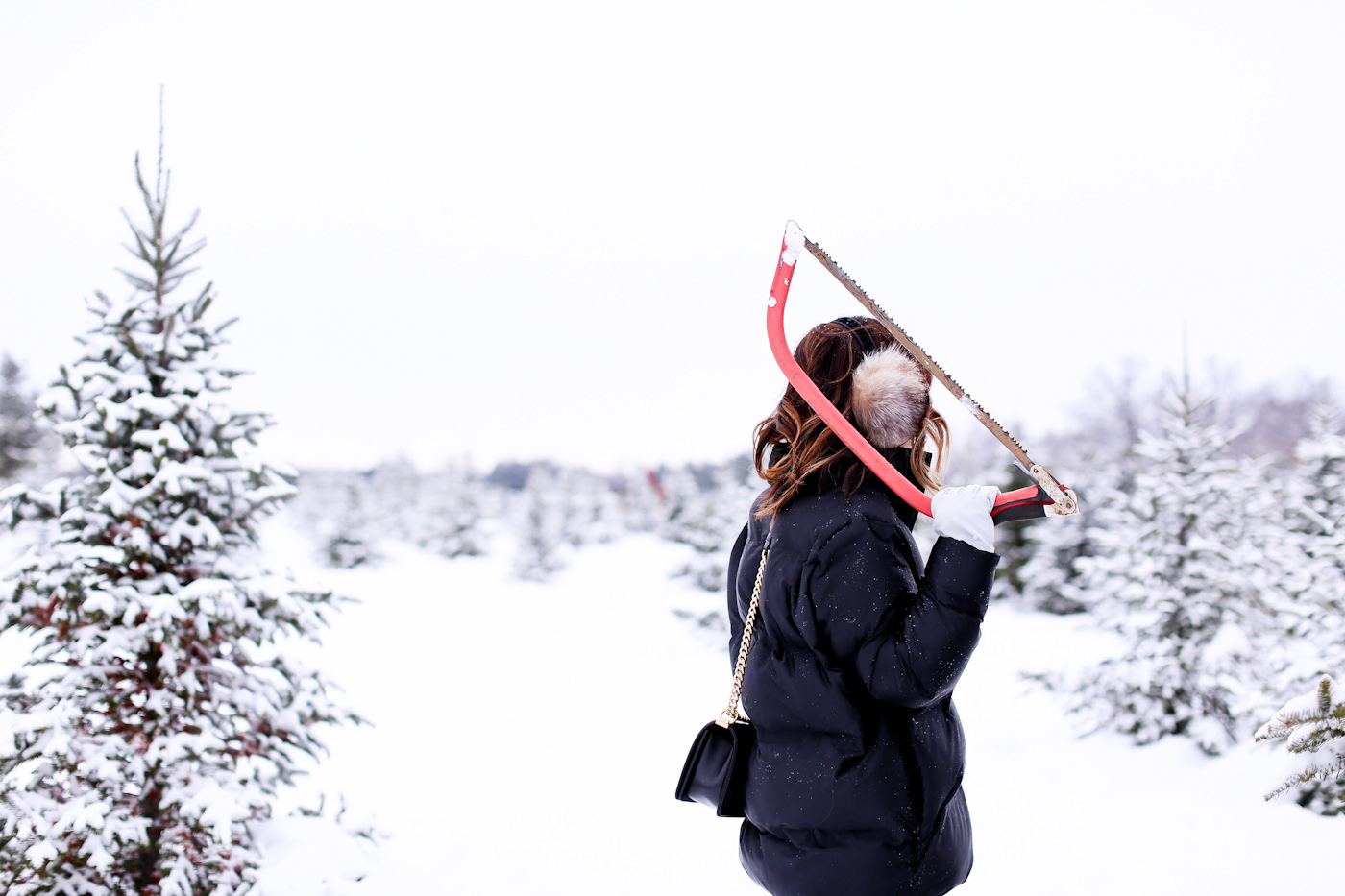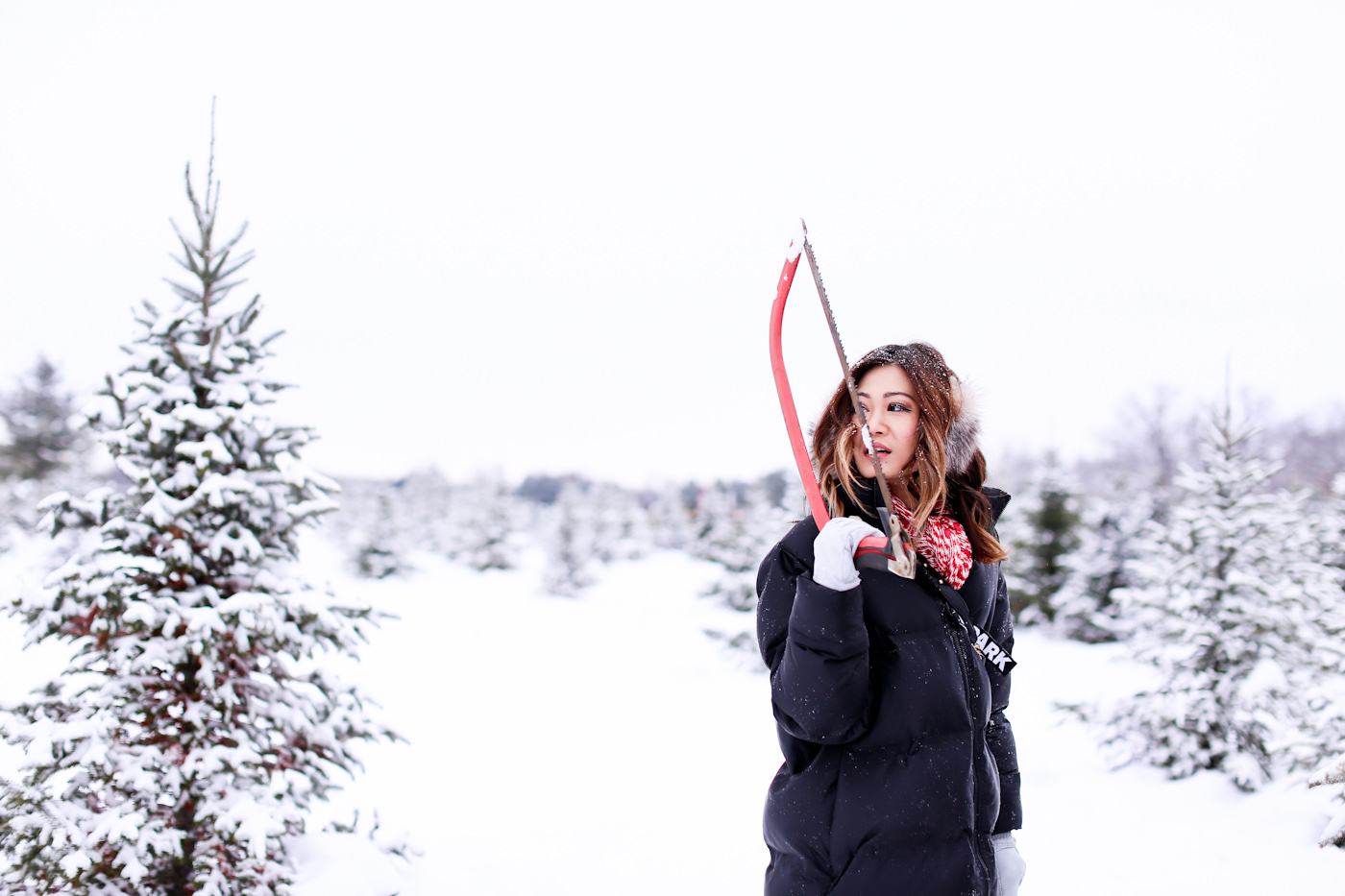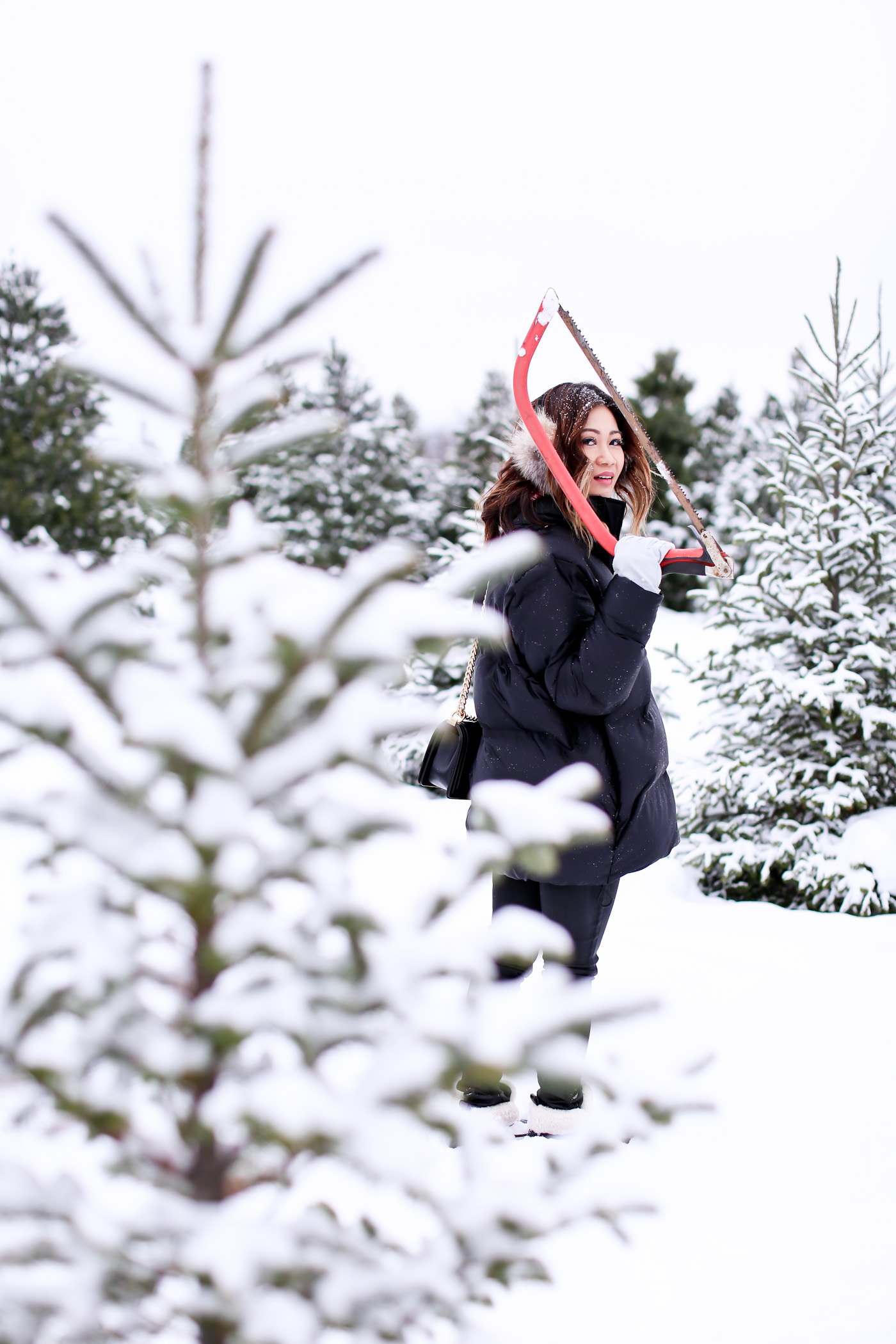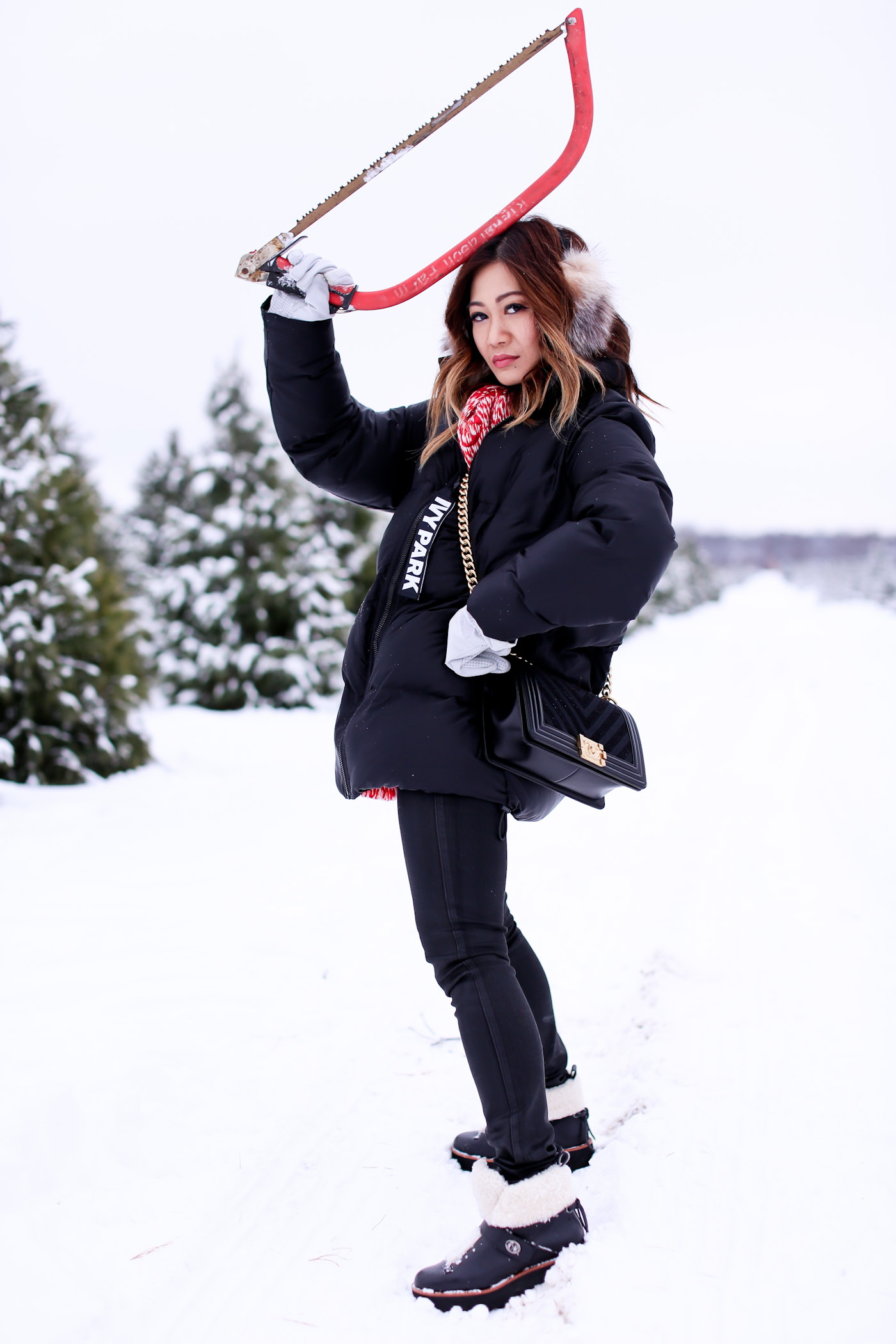 So ready to slay a tree.  My biggest concern for choosing the perfect tree was that it would fit in my living room, while also being as tall as the ceiling.  A big fluffy tree is necessary to really get me into the holiday spirit.  We were so happy with our cute, snow covered tree until we got home and realized that there was a bald spot right near the top.  Sigh.  No worries, though, we added a teddy bear and made him a home right in the middle of the bald spot.  He's holding a candy cane so he's officially a Christmas decoration.  Lol.  It's been a tradition for us to get a little buzzy on some cocktails or wine and decorate the tree while listening to pop Christmas jams.  Wrigley takes this as an opportunity to eat fallen needles which is later found in his poop for the next few weeks.  I don't know how to stop him, but he's still alive after doing this for a few years, so no harm no foul.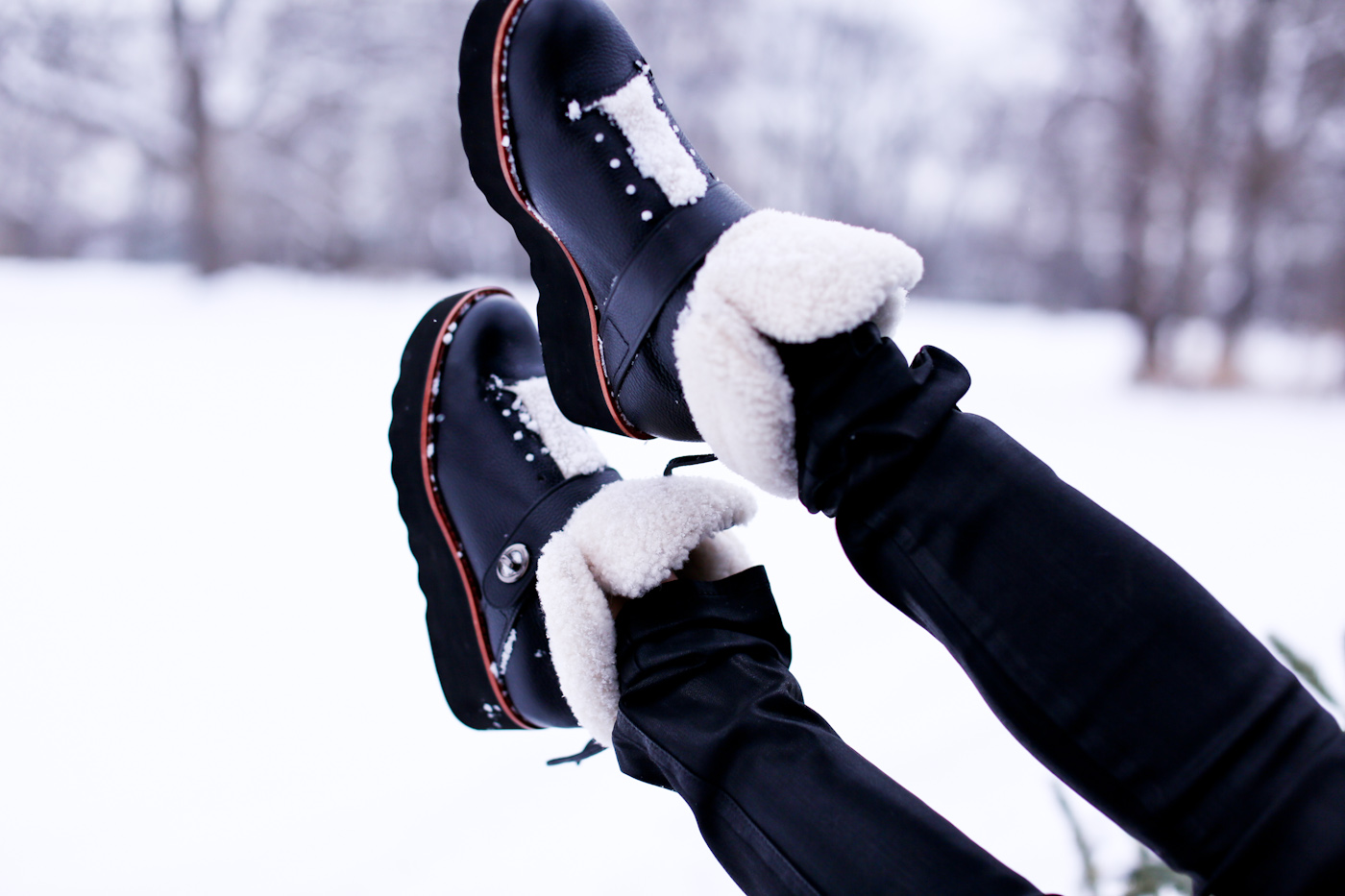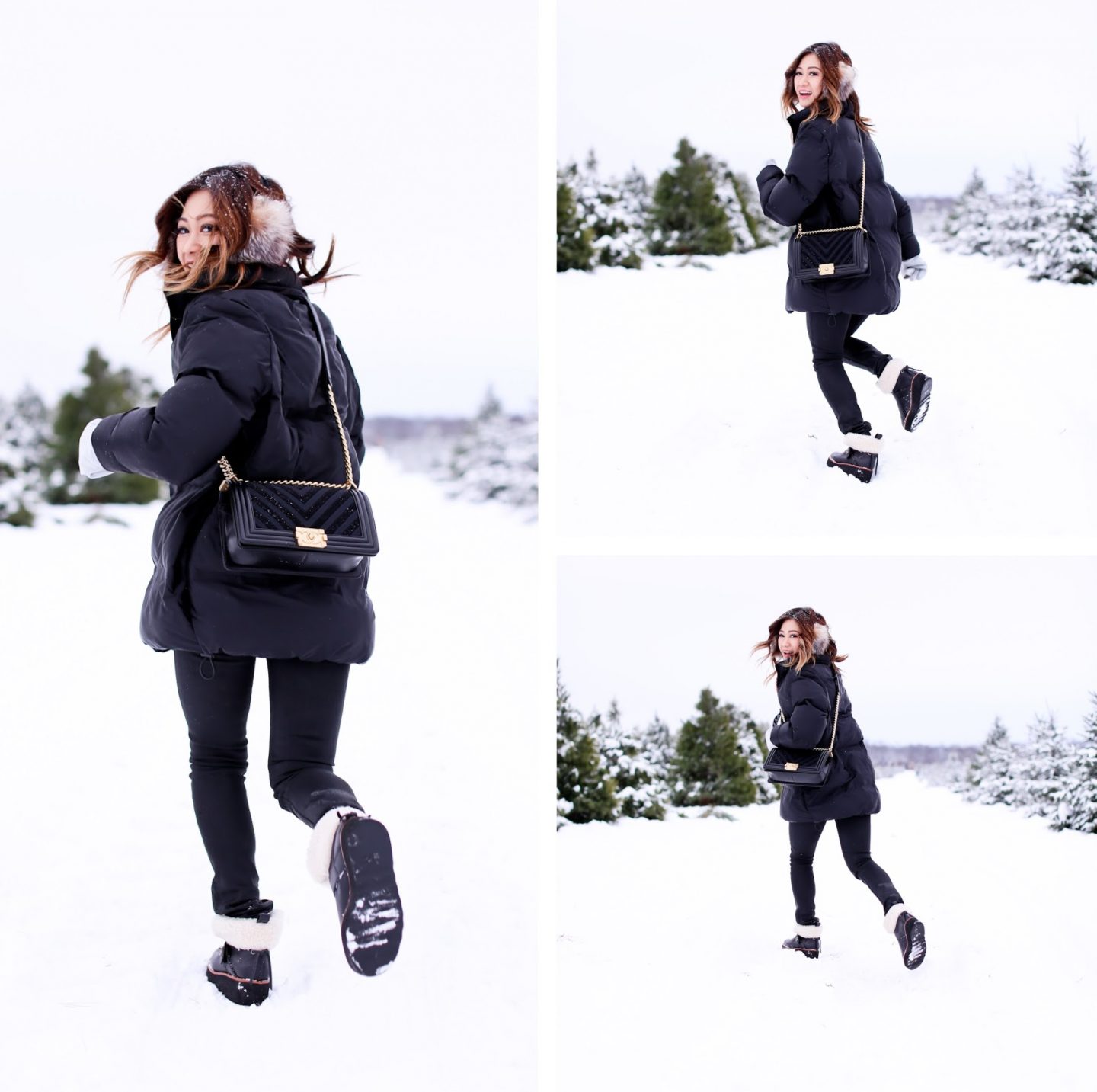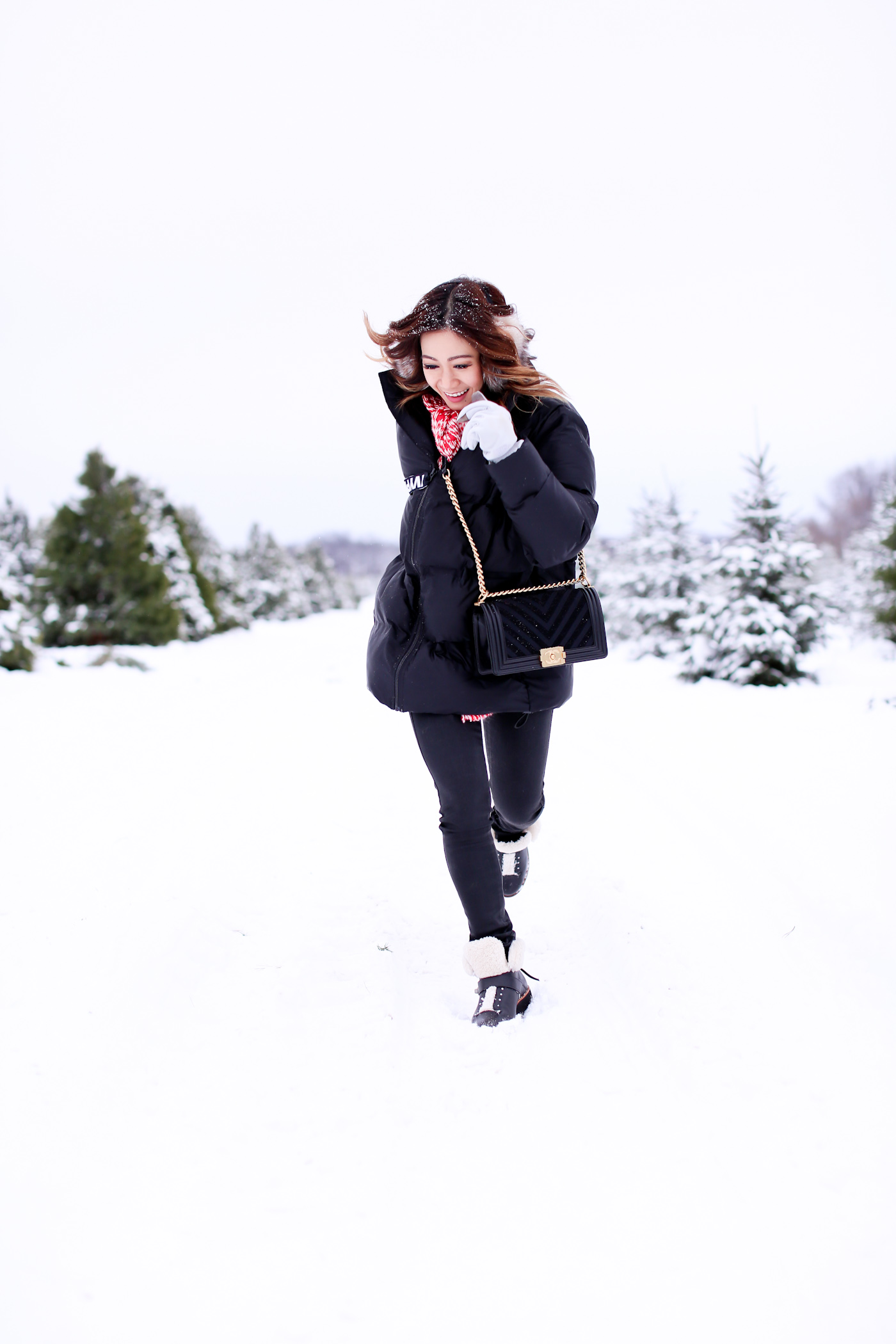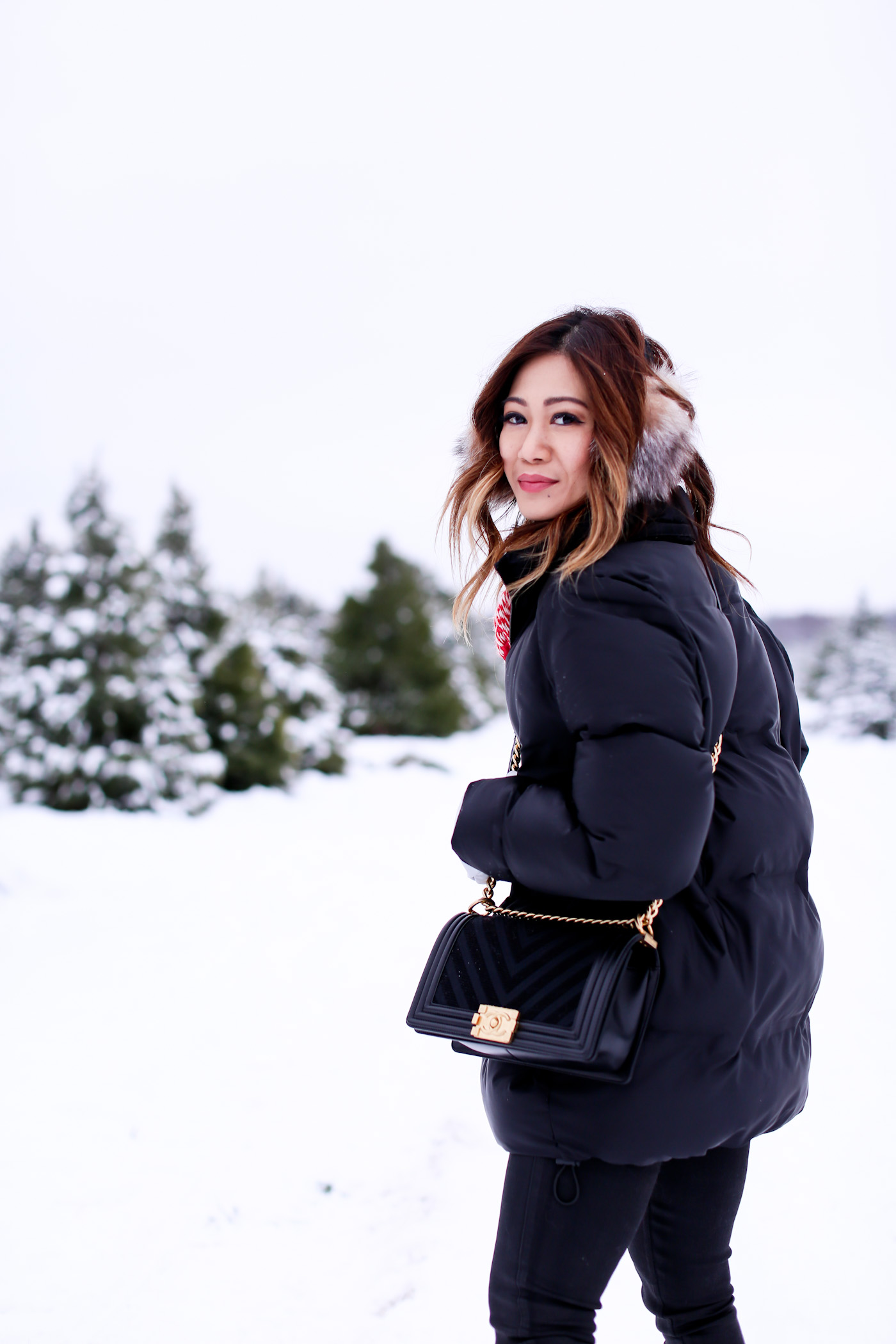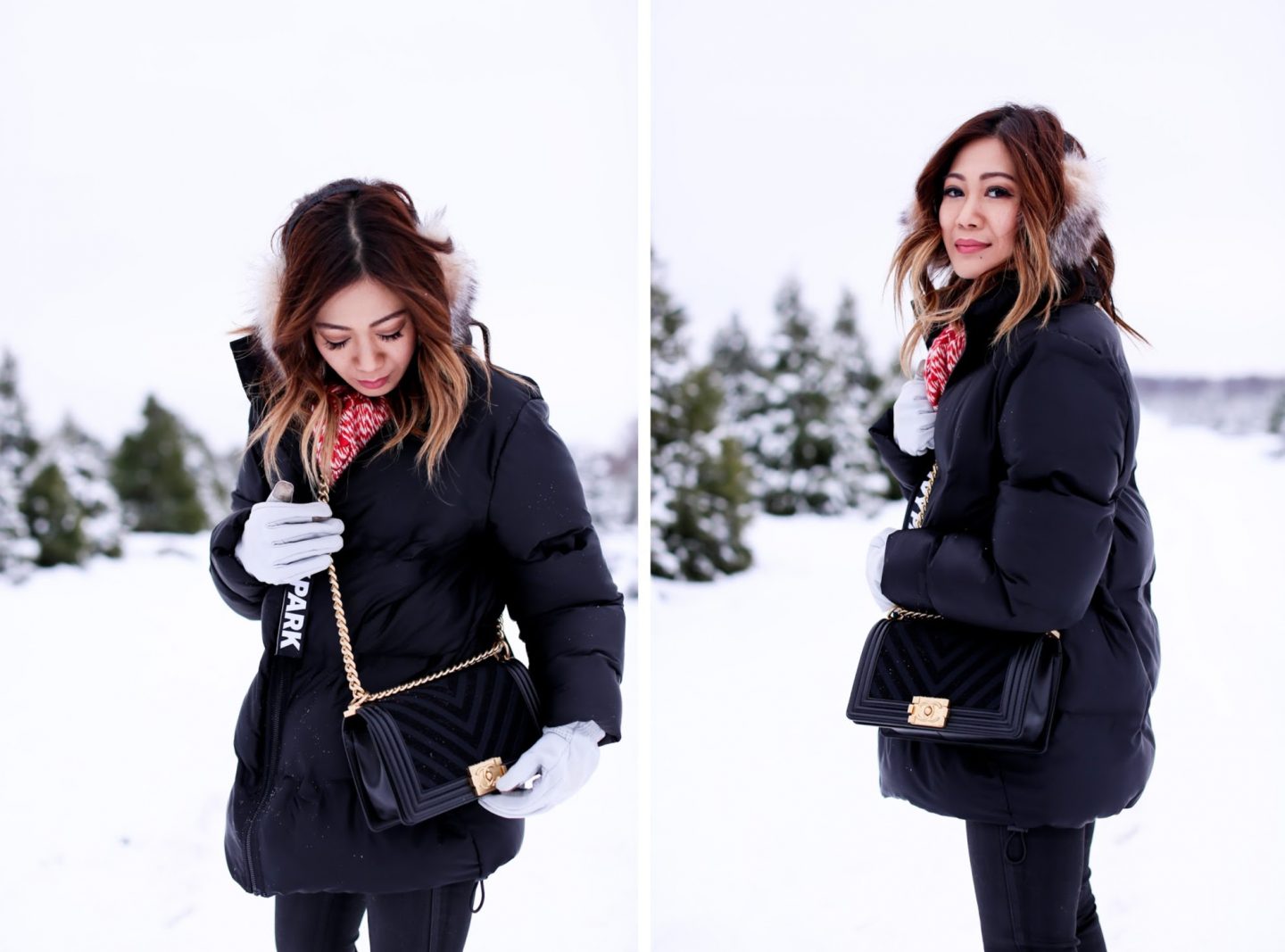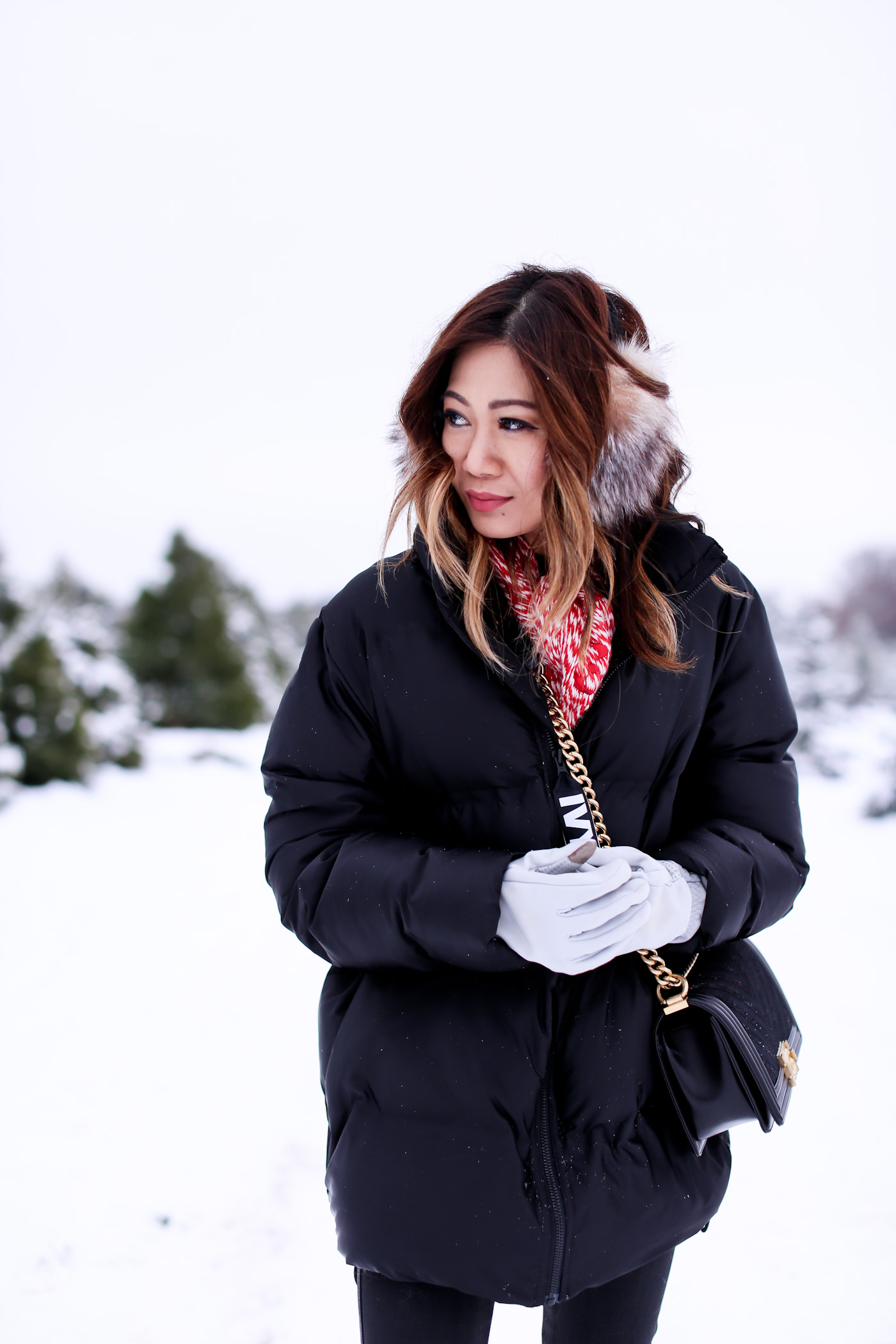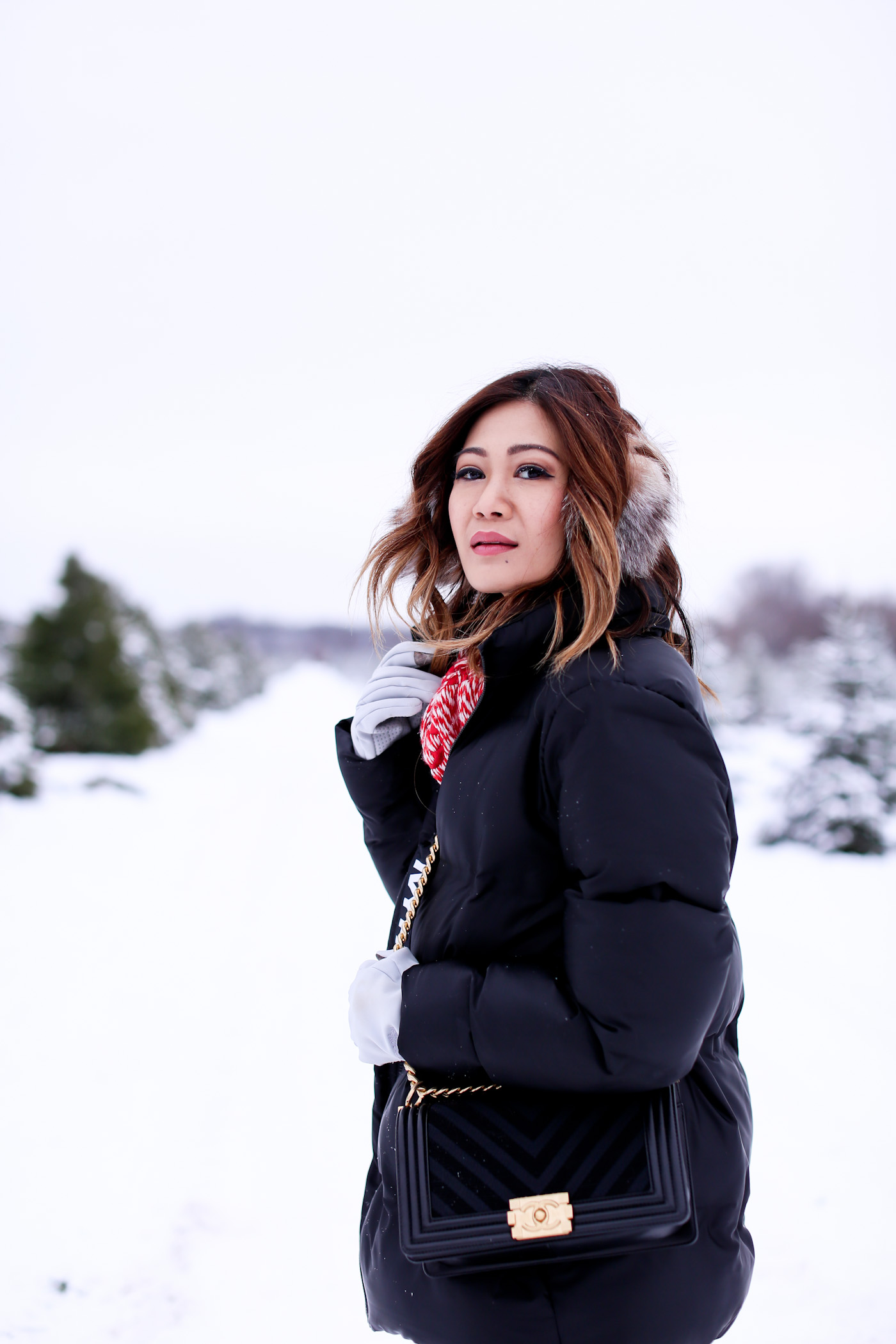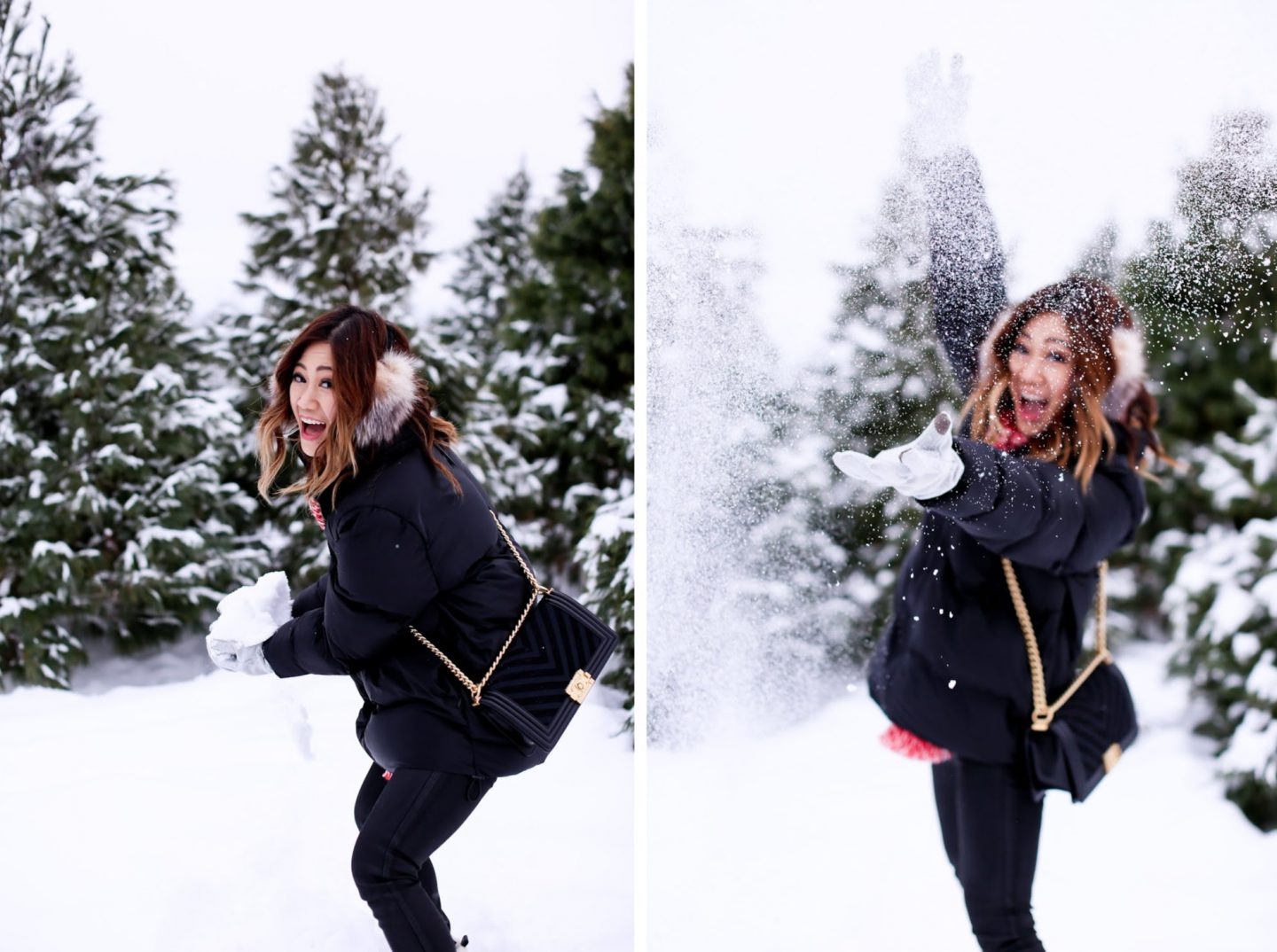 The night before the special tree cutting occasion, I attended an event at TopShop, where I got this bomb ass Ivy Park Puffer.  You have to know how to rock the gangster oversized puffer with the Chanel boy bag in the snow.  This guy is so warm and my fuzzy earmuffs and Coach snow boots helped to mesh two very different styles together for a perfect snow day outfit.  To top it off I added a pop of color with the red LV scarf that I got in Paris.  If I could make heart eyes with my keyboard, there would be endless emoji's on your screens right about now!  My gloves are actually my snowboarding gloves which are too big for me but it was the most waterproof pair I had.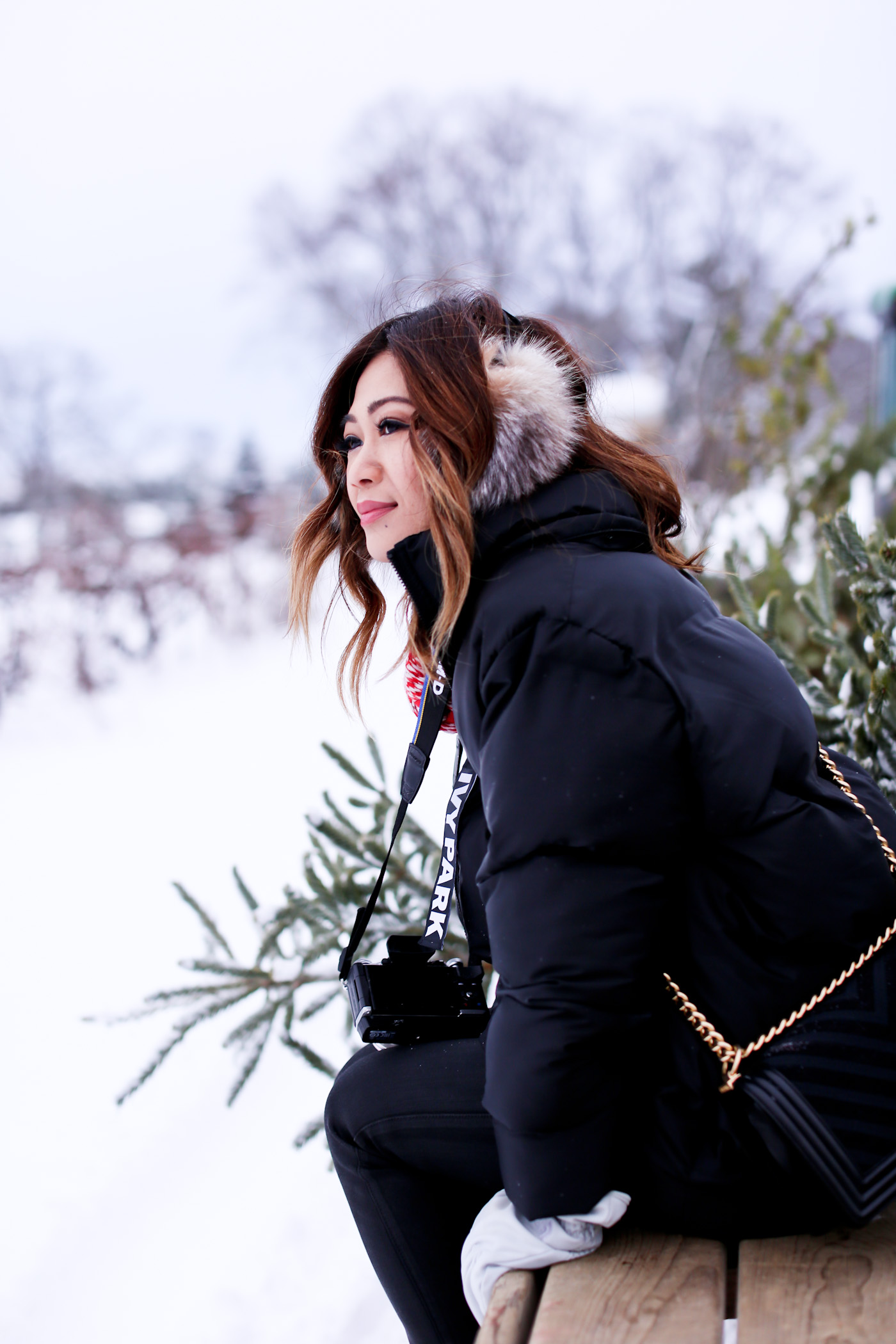 Needless to say, I can't wait to do this all again next year!  Thanks for stopping by and reading loves.
coat – ivy park
jeans – old
boots – thanks to coach
bag – chanel boy
earmuffs – old
scarf – louis vuitton
---
---
//SHOP THE LOOK//
---
---