CAMEL OTK BOOTS + NATURAL TONES
Fall in Chicago is often times a little short lived, which is why you have to rock those perfect fall outfits every time you can.  And nothing says fall like a pair of gorgeous suede camel OTK boots.  This is my first pair of Marc Fisher shoes and I was pleasantly surprised at how supple the suede was and the overall quality of the boots!  The quality material, comfort and fit should make these boots much more expensive than they actually are.  Clocking in at under $400, they are an amazing mid-tier pair of over the knee beauties.  Not that I'm saying $400 is not a lot of money but quality OTK boots could definitely run into the thousands.  So I find these to be quite a great price for what you get.
These boots are not the skin tight style that is becoming super popular because of those Stuart Weitzman ones that everyone has (me included).  These Marc Fisher OTKs have a little room around the leg on me, giving a slightly slouchy look.  If you always have problems finding boots that fit your calves, maybe these will work for you as there is more room around that area as well.  I enjoy the slight room because it's perfect for if I ever want to wear them over a pair of jeans.  I encourage you to try this gorgeous pair next time you are out shopping or even ordering boots online (links to this pair are at the bottom of the post).  You won't be able to stop stroking the supple suede and the color is gorgeous don't you think?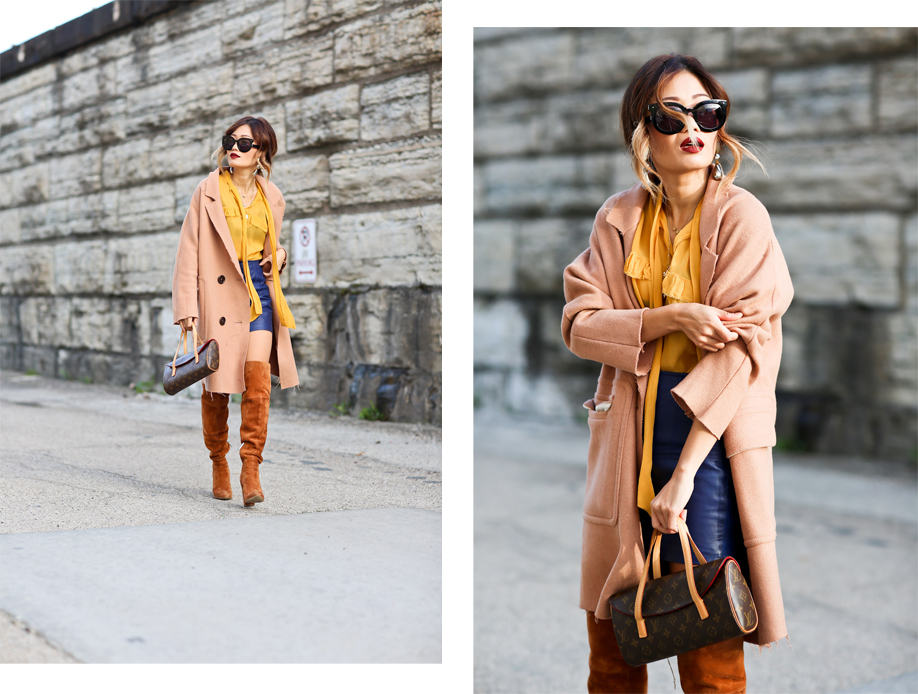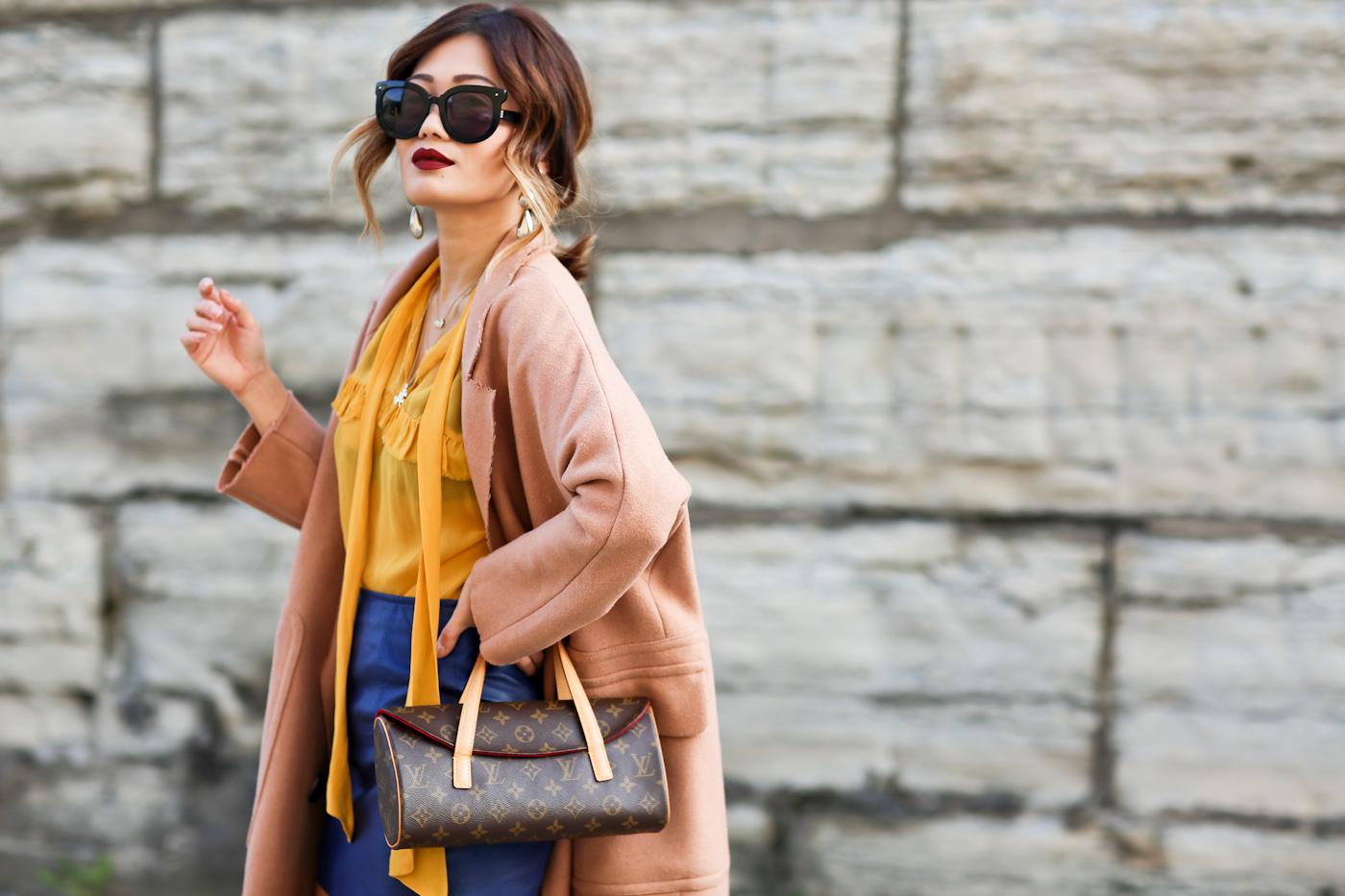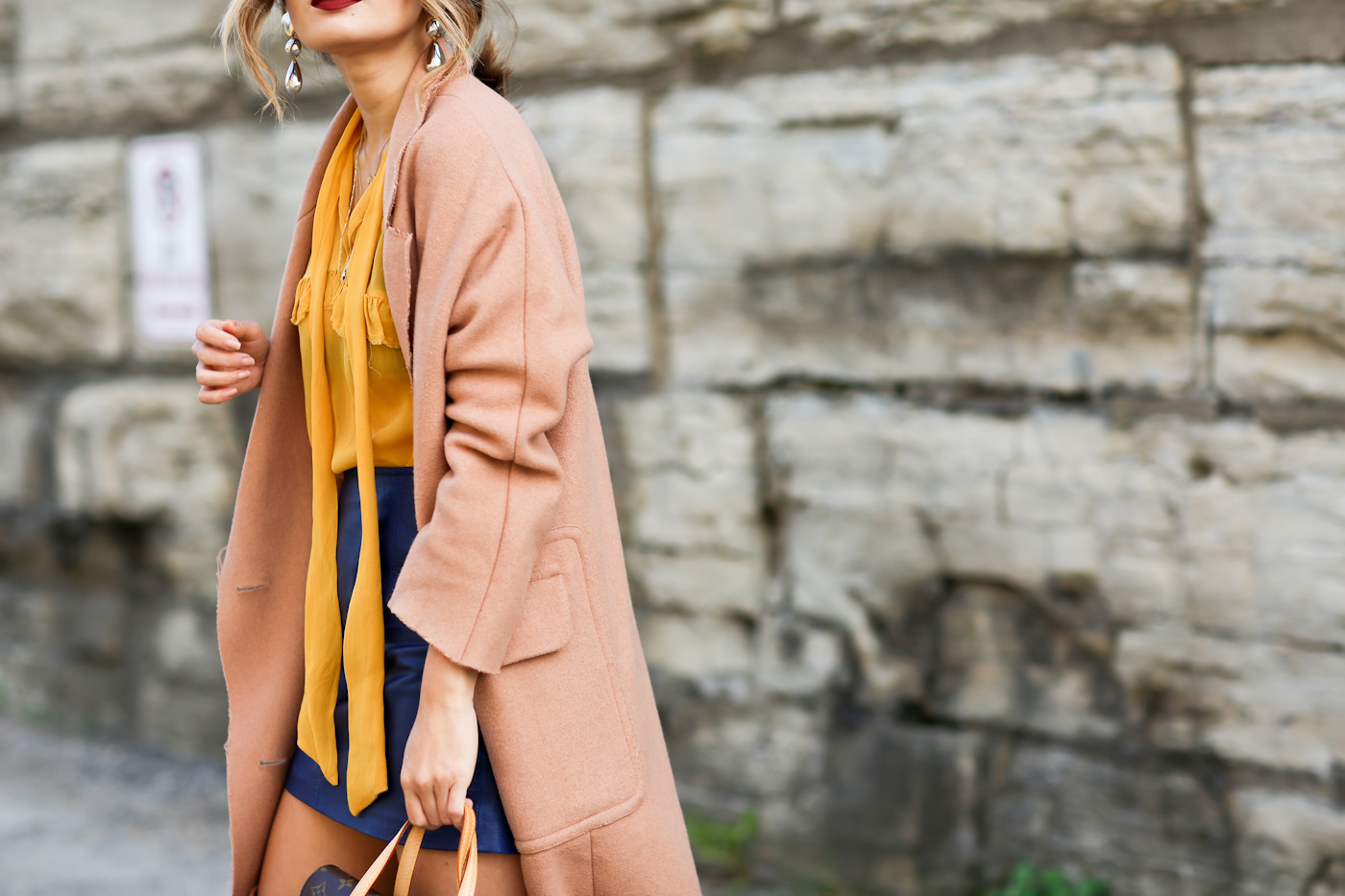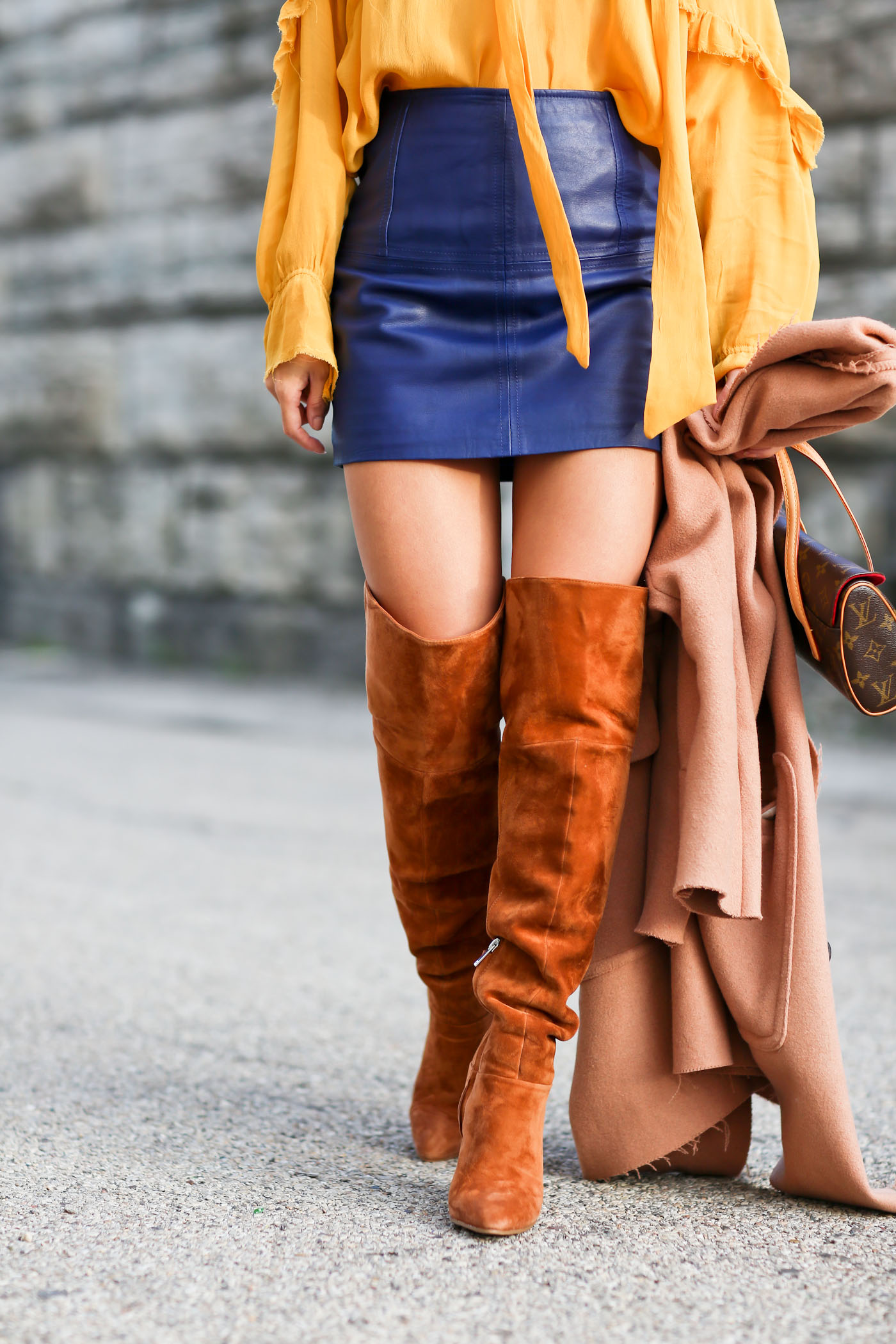 I decided to play off of these yummy suede camel OTK boots by pairing it with an equally yummy mustard top.  I found that this color is pretty flattering on my skin tone so I've been looking out for it when I shop.  I added a little side of funky with a blue faux leather skirt and topped the whole thing off with my favorite over-sized camel colored coat.  The raw edges of my coat play off of the raw edges of my top.  Not at all something I thought about until just right now.  LOL.  And as if I wasn't rocking enough of this color scheme, I busted out my LV Sonatine.  I remember back in the day wanting this bag so so much and even though now it's such an old style, I still love it.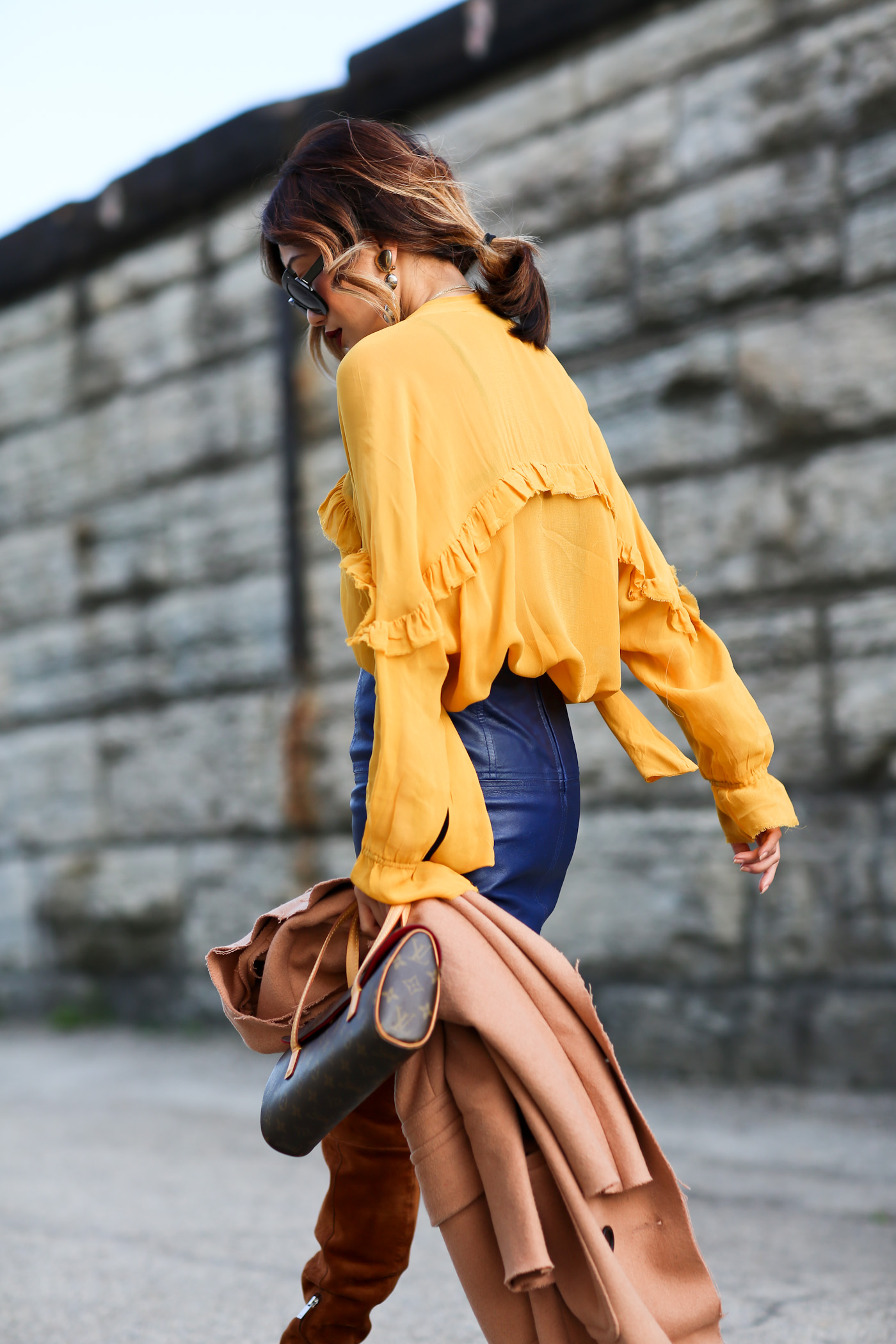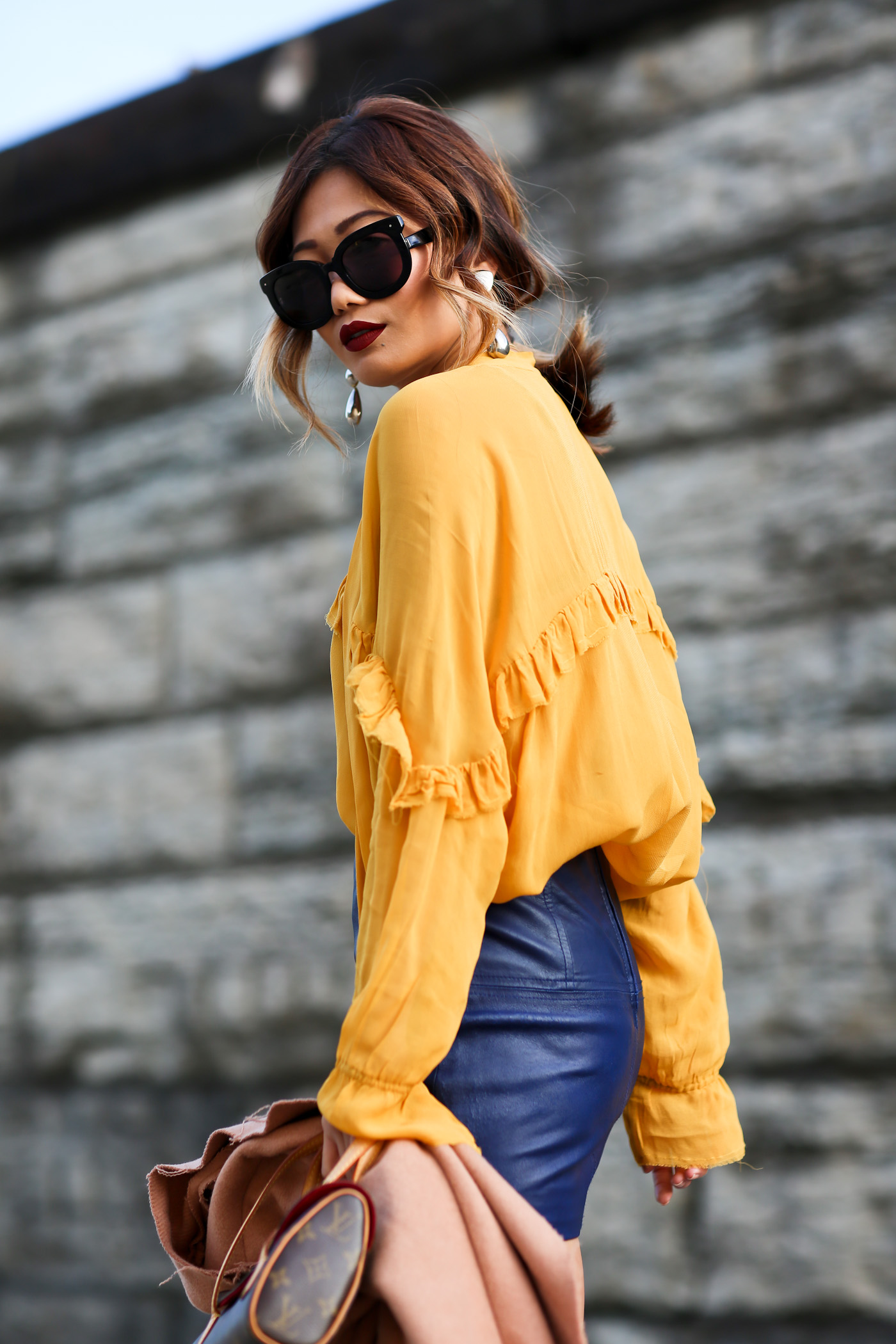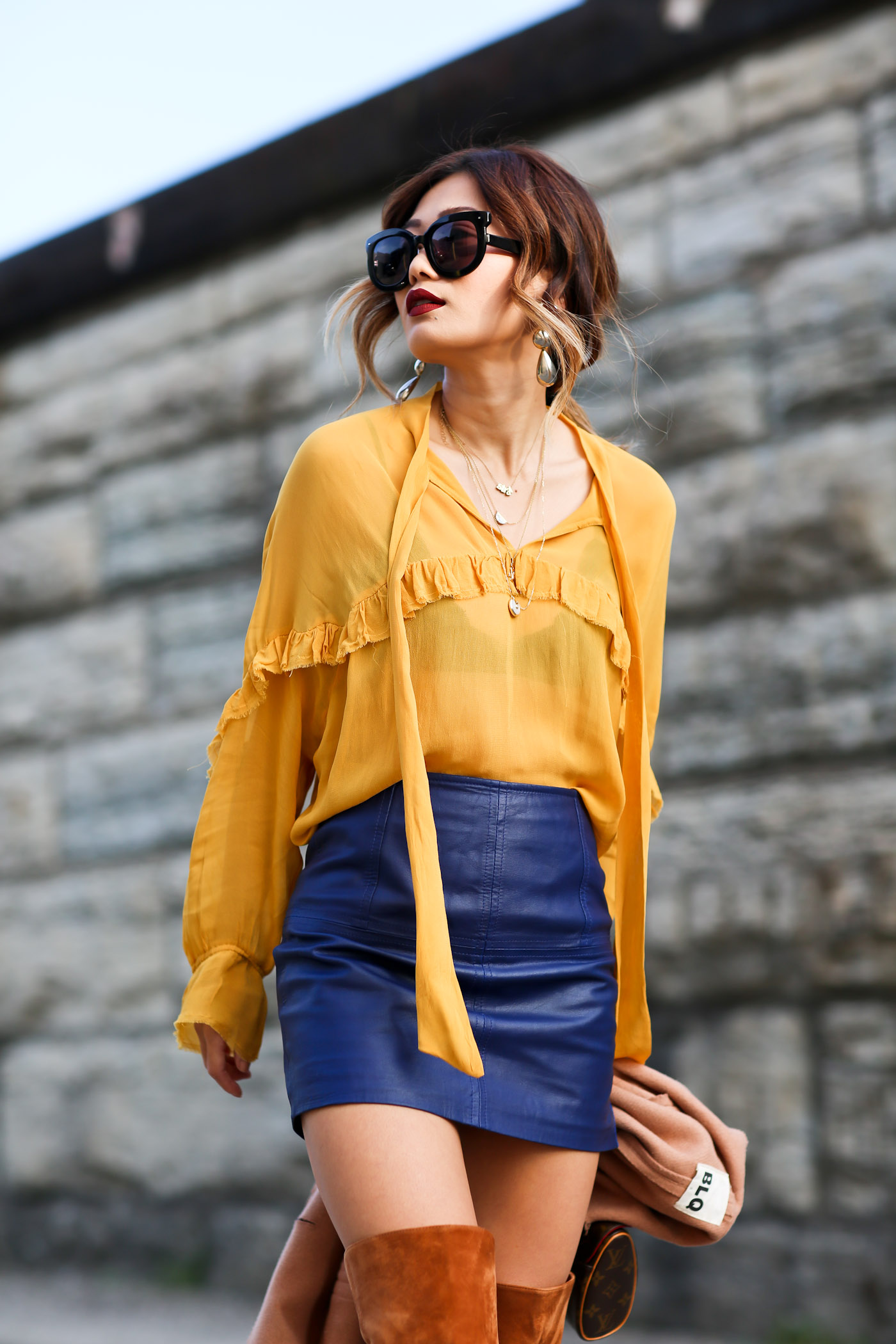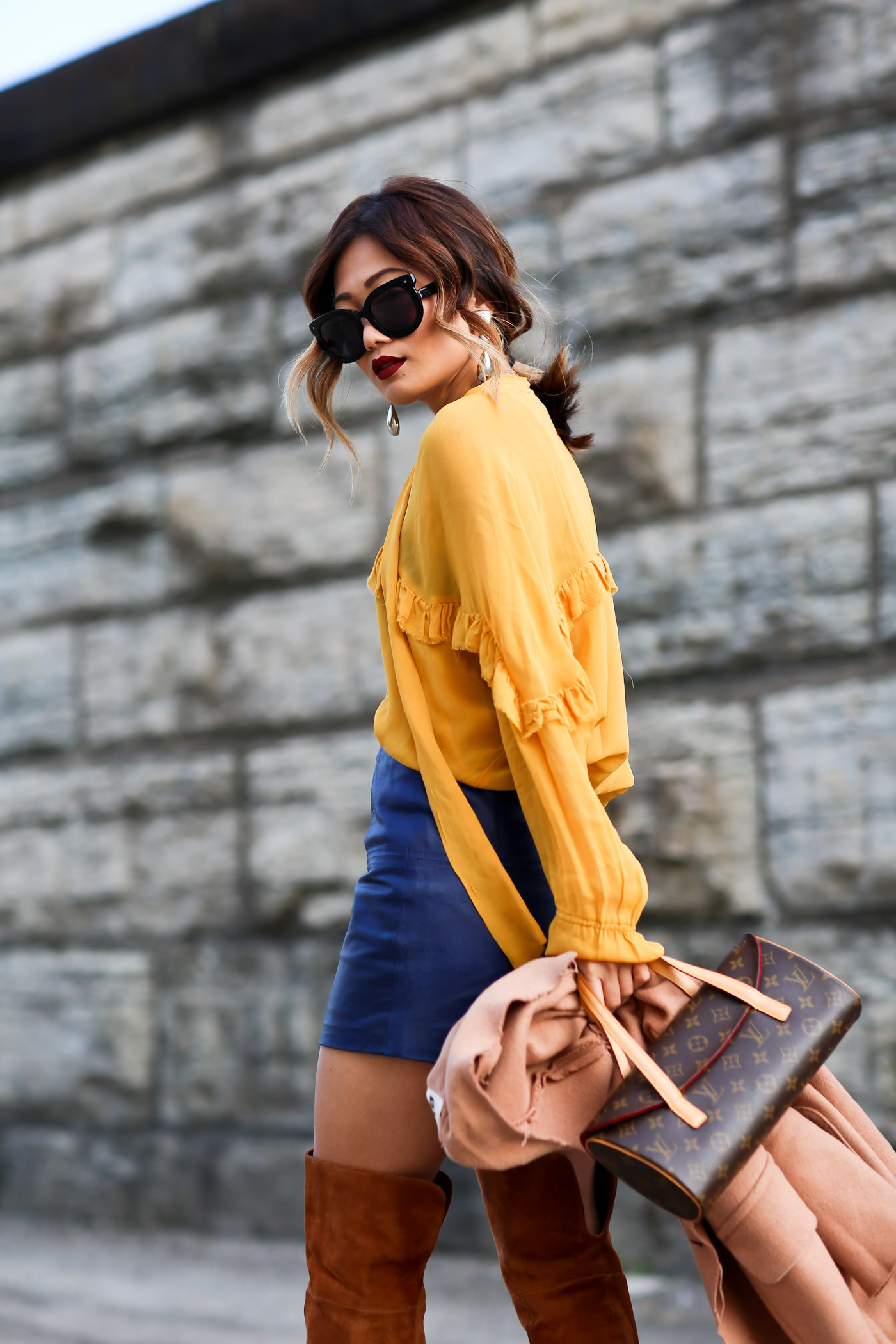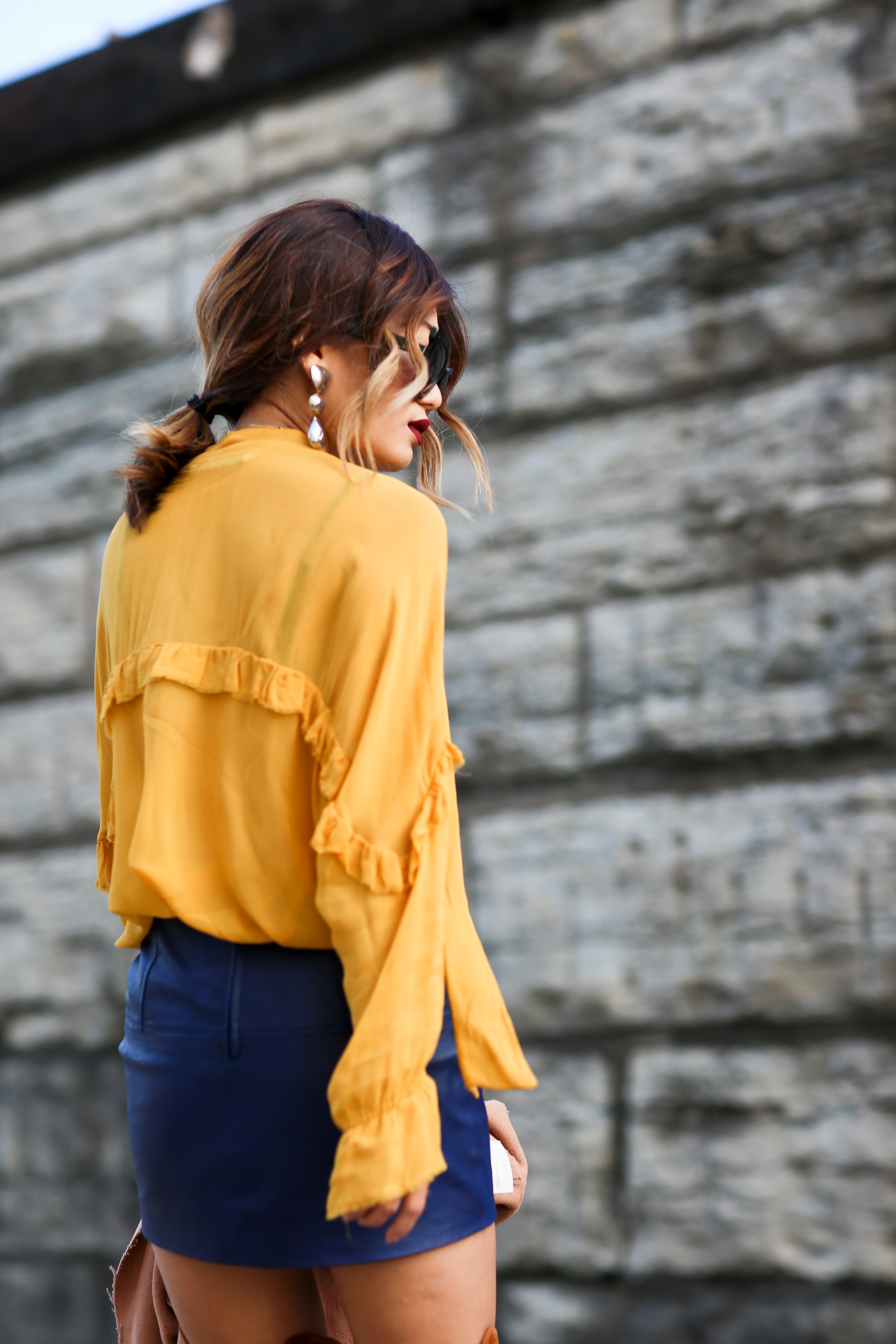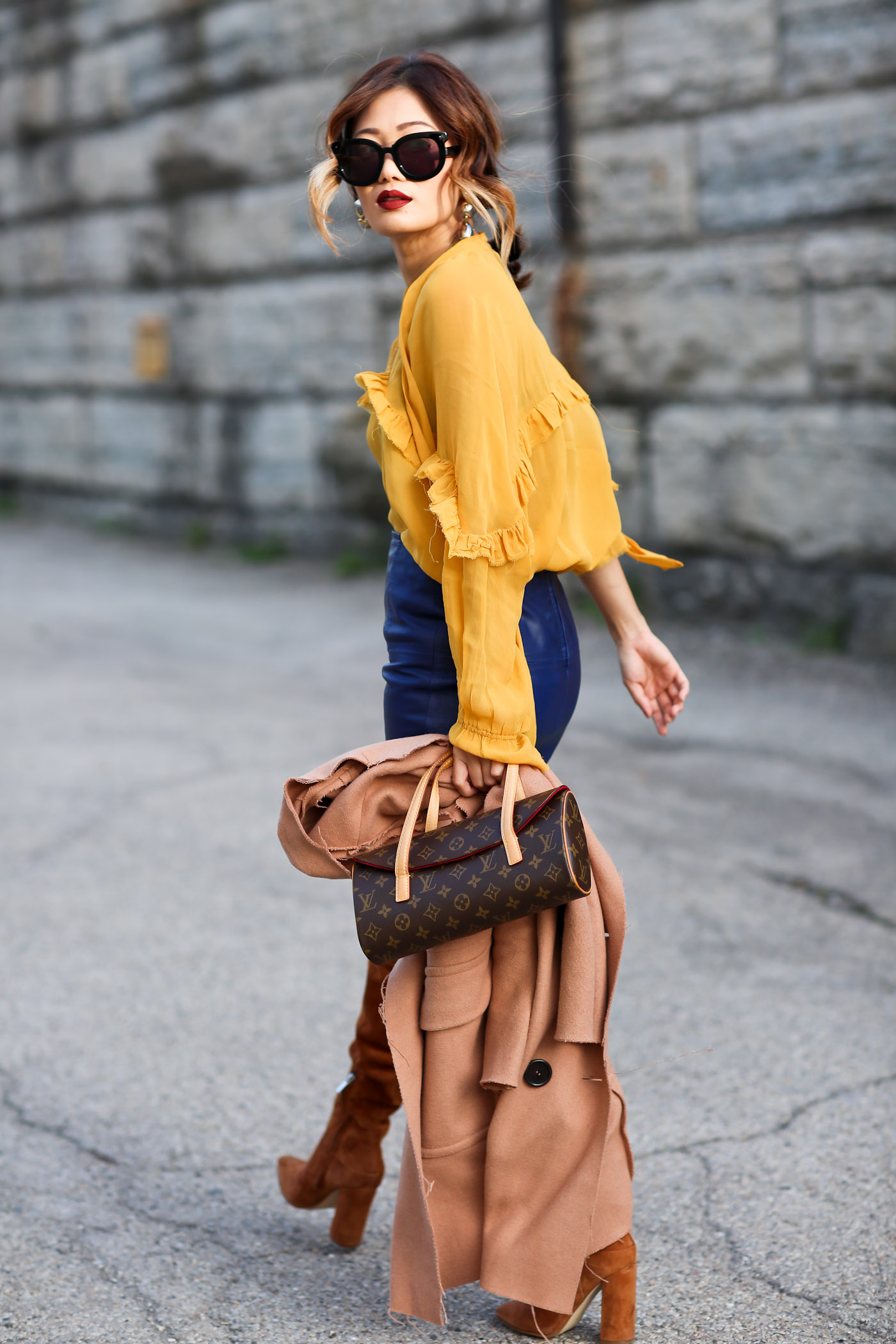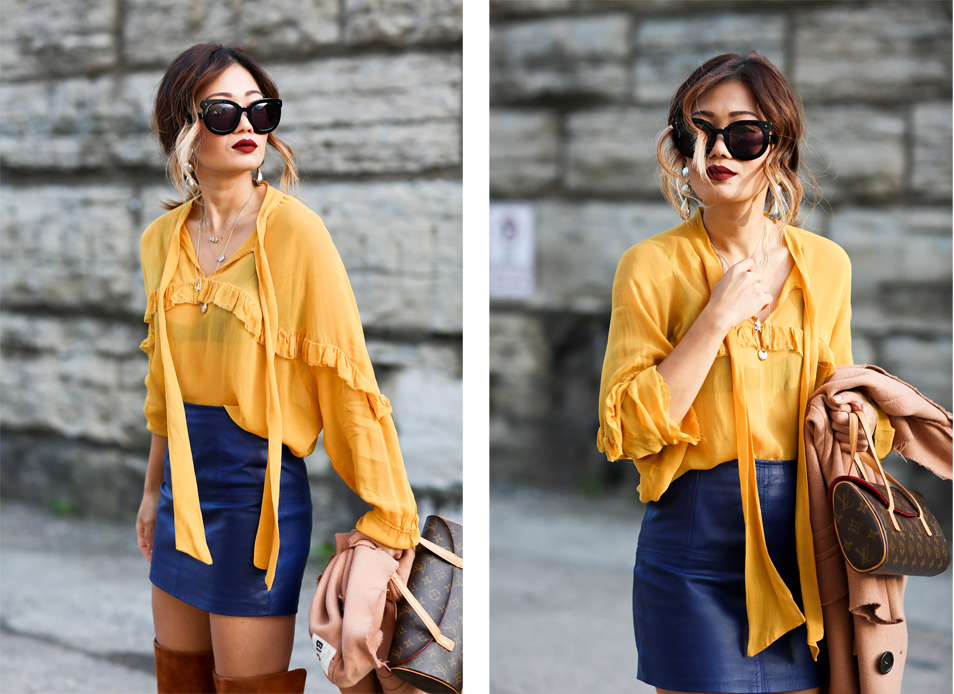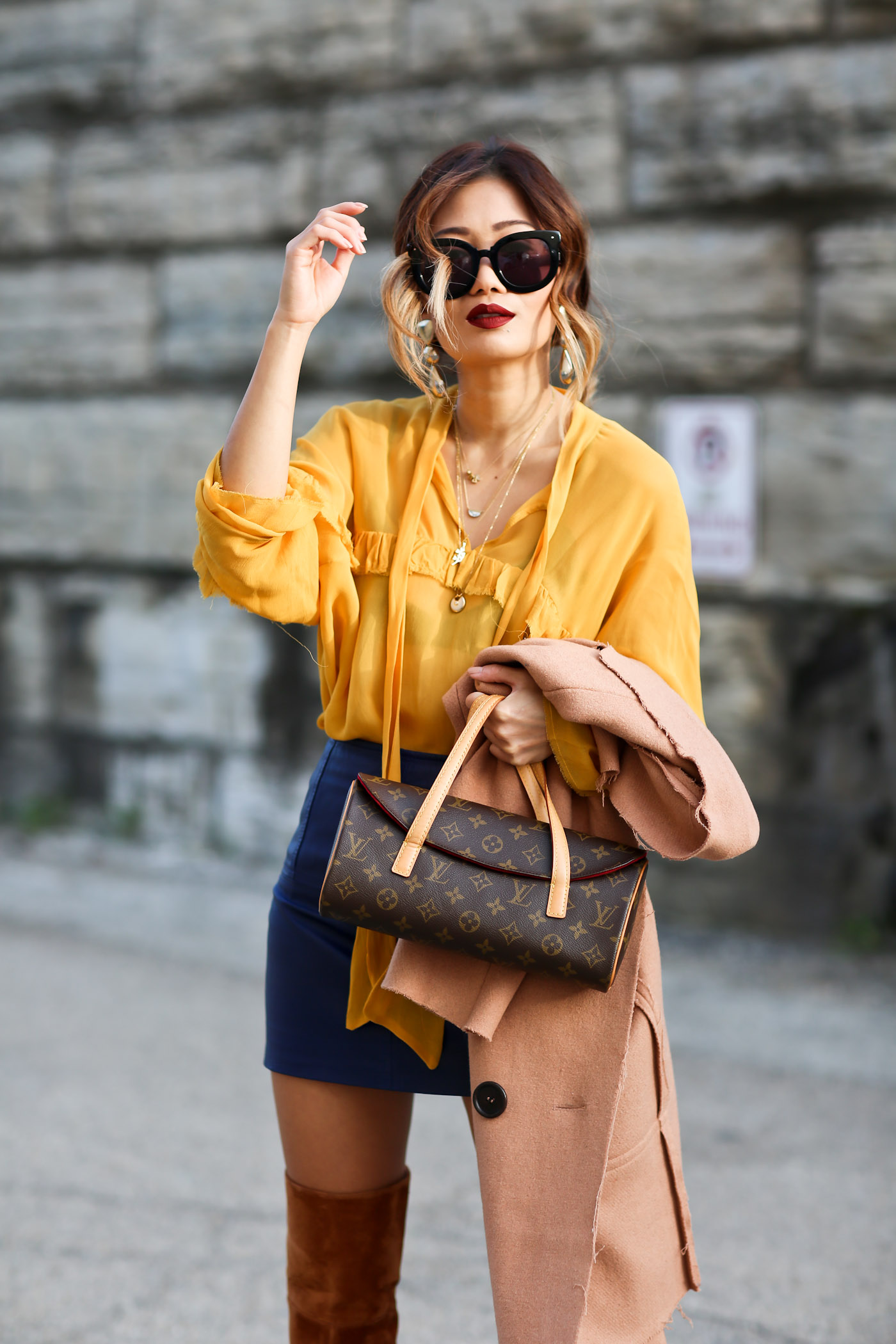 Can we just take a second to talk about this lippy I have on?  Again it's me singing praises for the Smashbox Always On Matte Liquid Lipstick.  This particular color is called 'Disorderly' which is such an amazing dark red.  Something about cooler and gloomy days make me want to put on dark lipsticks.  This color is so luscious and gives that perfect vampy vibe to any look.  I instantly stand a little taller and my confidence level starts to climb.  Isn't it funny how lipstick colors can affect your mood or amplify it?  I urge you to try this particular brand and color and let me know what you think!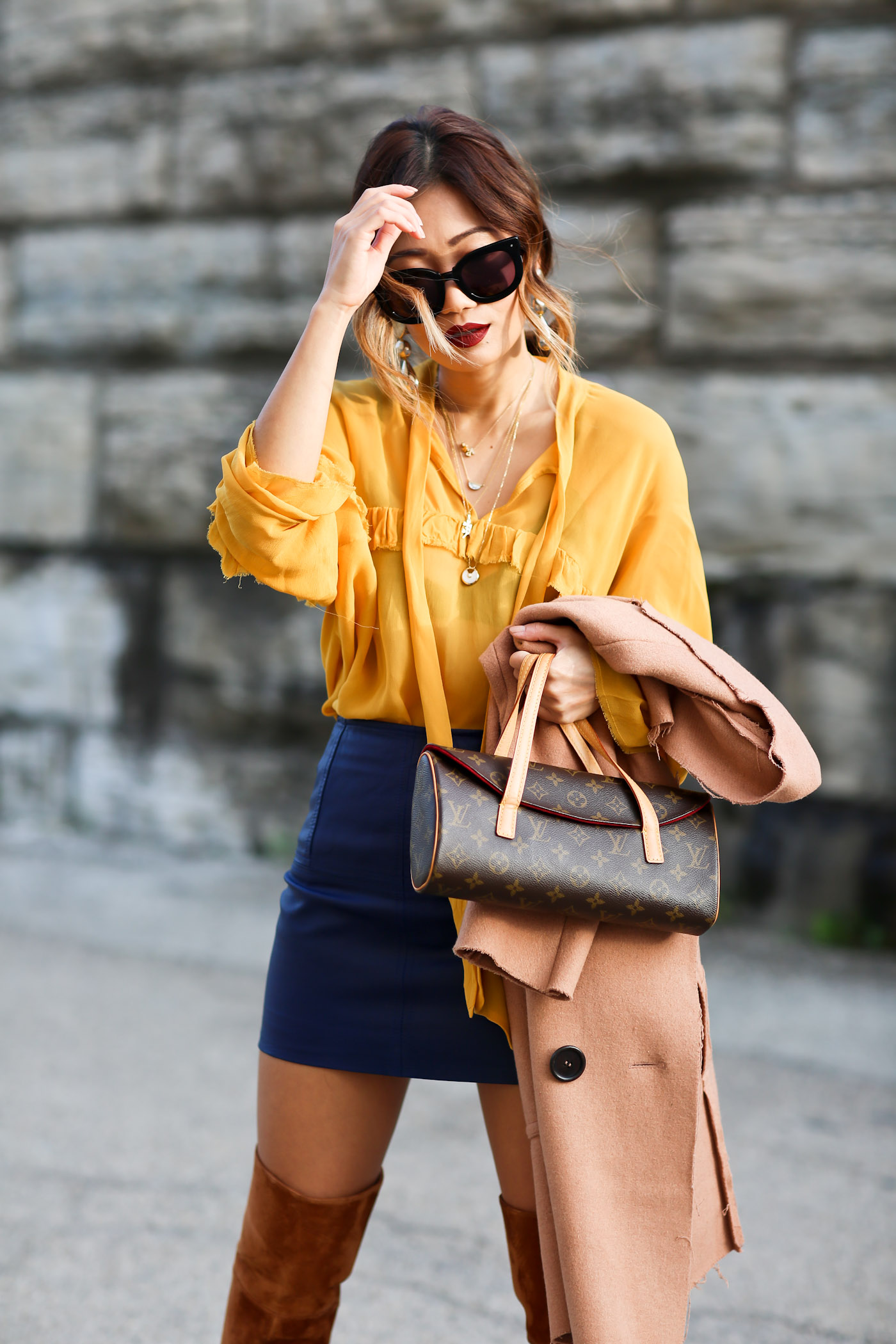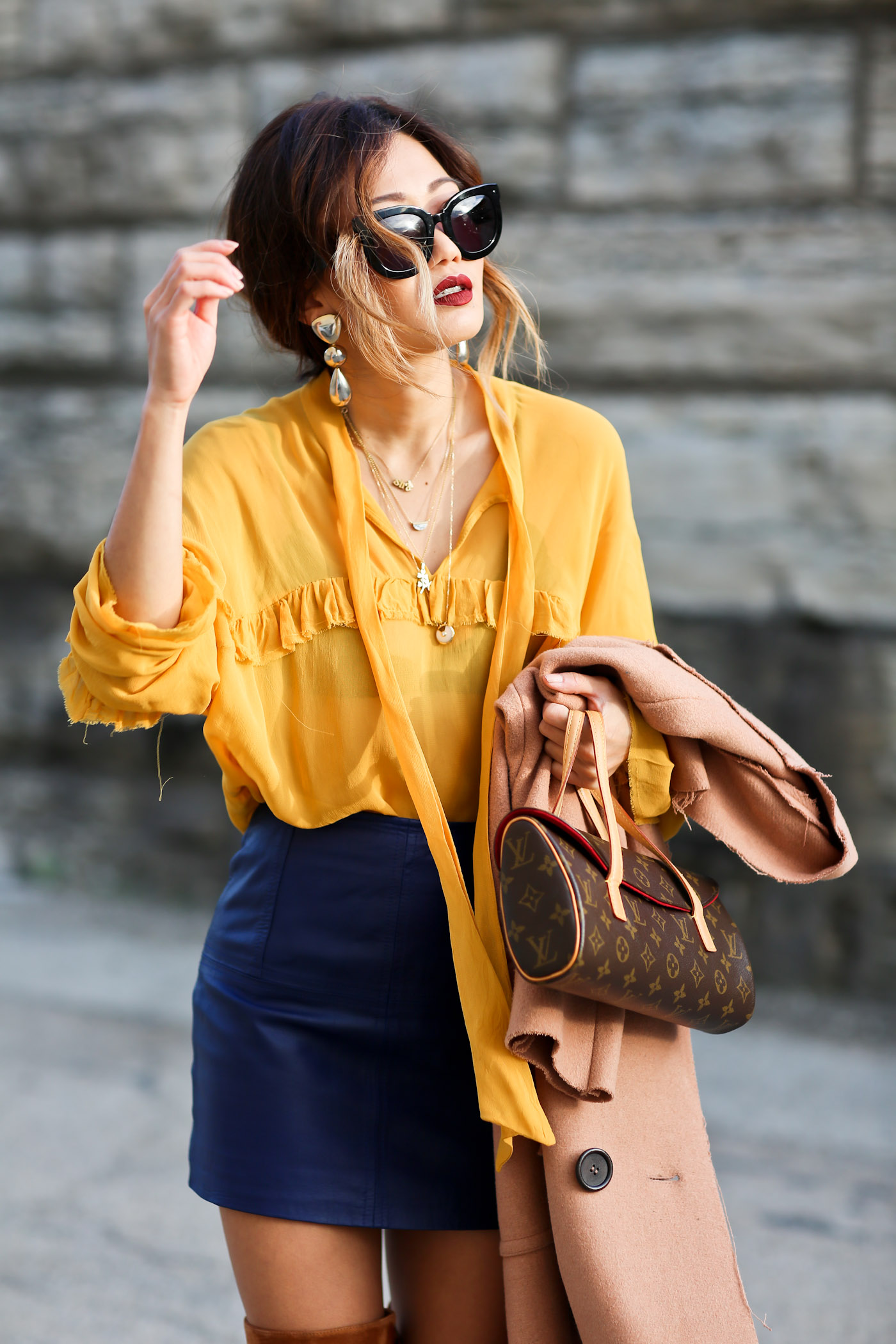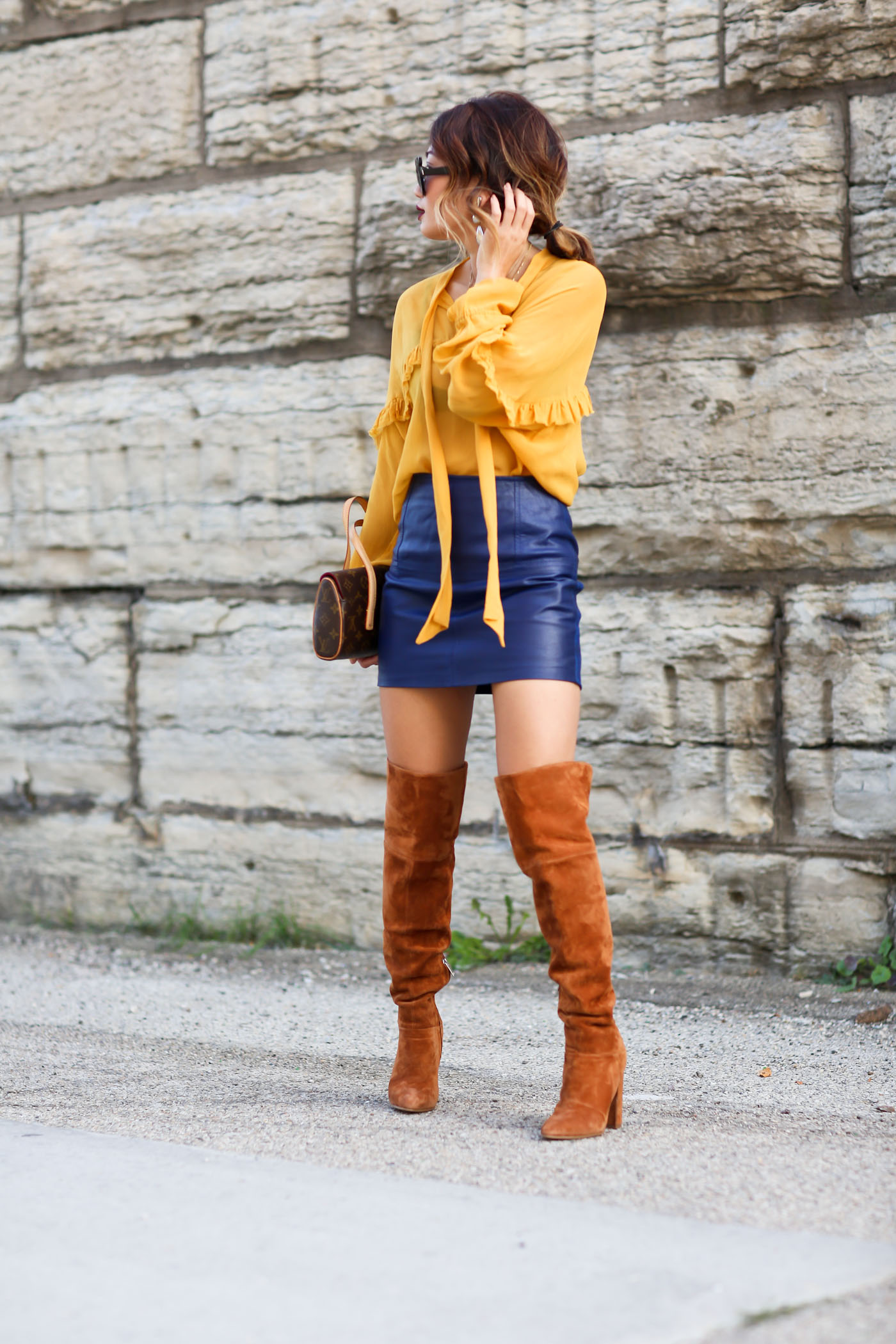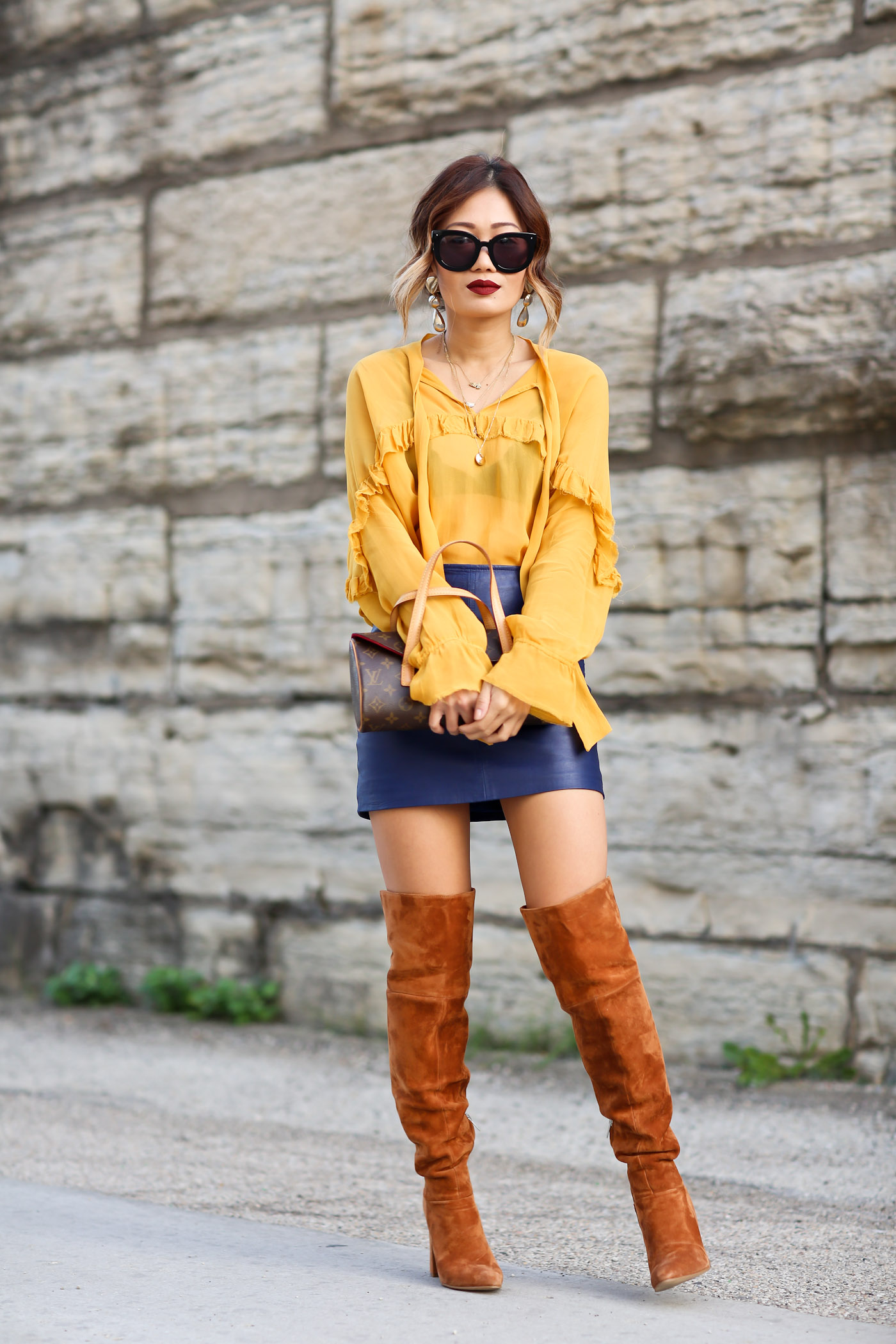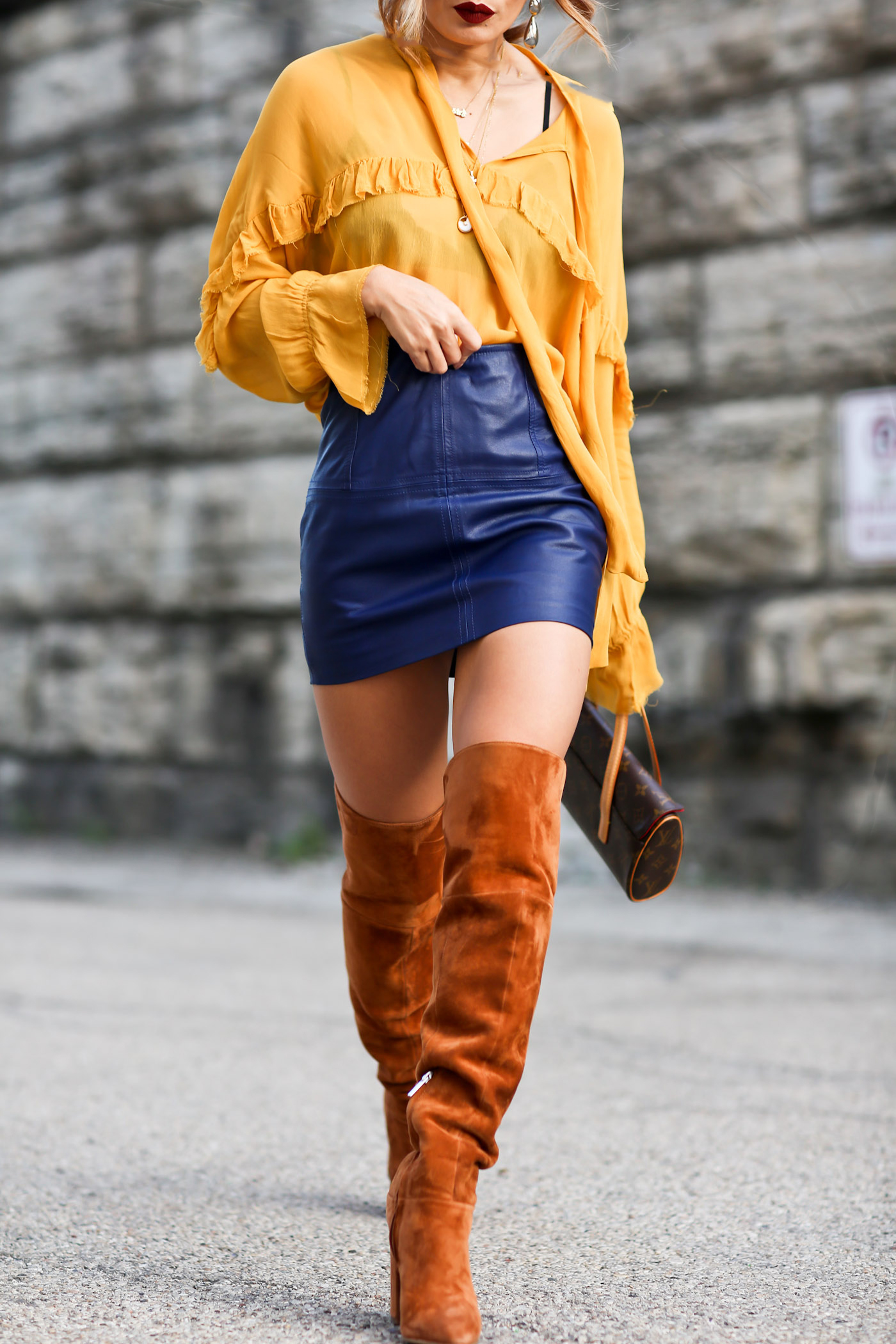 I hope you guys enjoyed this suede camel OTK boots look and a special thank you to Marc Fisher for the fabulous boots!
top – zara
skirt – asos
coat-BLQ
sunnies – grey ant
boots – marc fisher
bag – louis vuitton sonatine
---
---
//SHOP THE LOOK//
---
---