TUCKED LACE CAMI + TAPERED TROUSERS
It's time for look two!  First we went casual and now it's time to polish up for what I call "the office hours to after hours" look.  The color scheme is fall inspired with the navy blue against an olive green while holding on to the warmth of summer with a pop of red and some mirrored sunnies.  I have styled this outfit so that it can be worn to work or a networking event and then transition nicely to a semi-formal dinner or happy hour with coworkers.  Make this look 100% office appropriate by adding a blazer or go a bit avant garde by wearing a crisp white button down underneath the tucked lace cami.  I had too much fun styling this top and could probably come up with more ways to utilize such a versatile piece.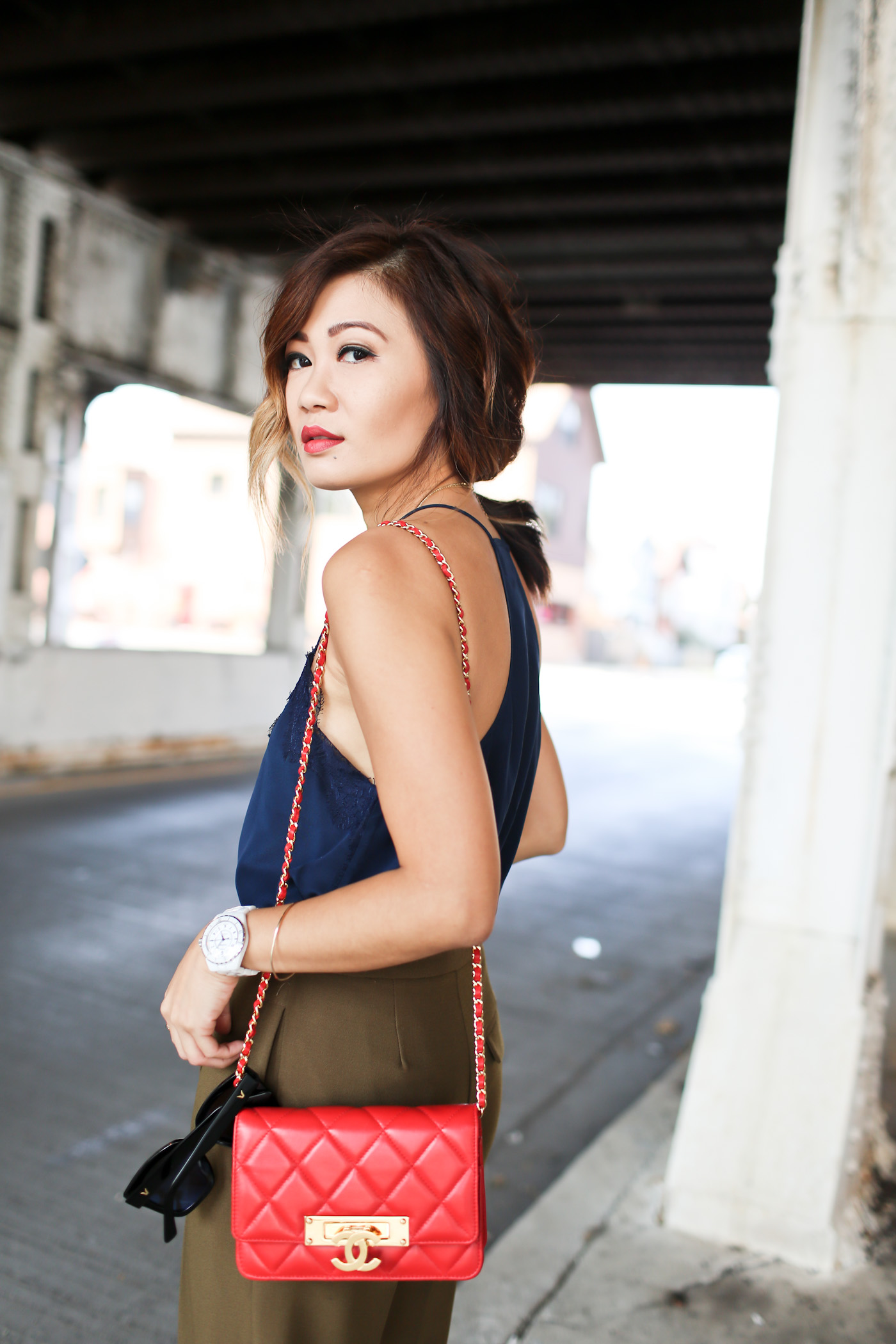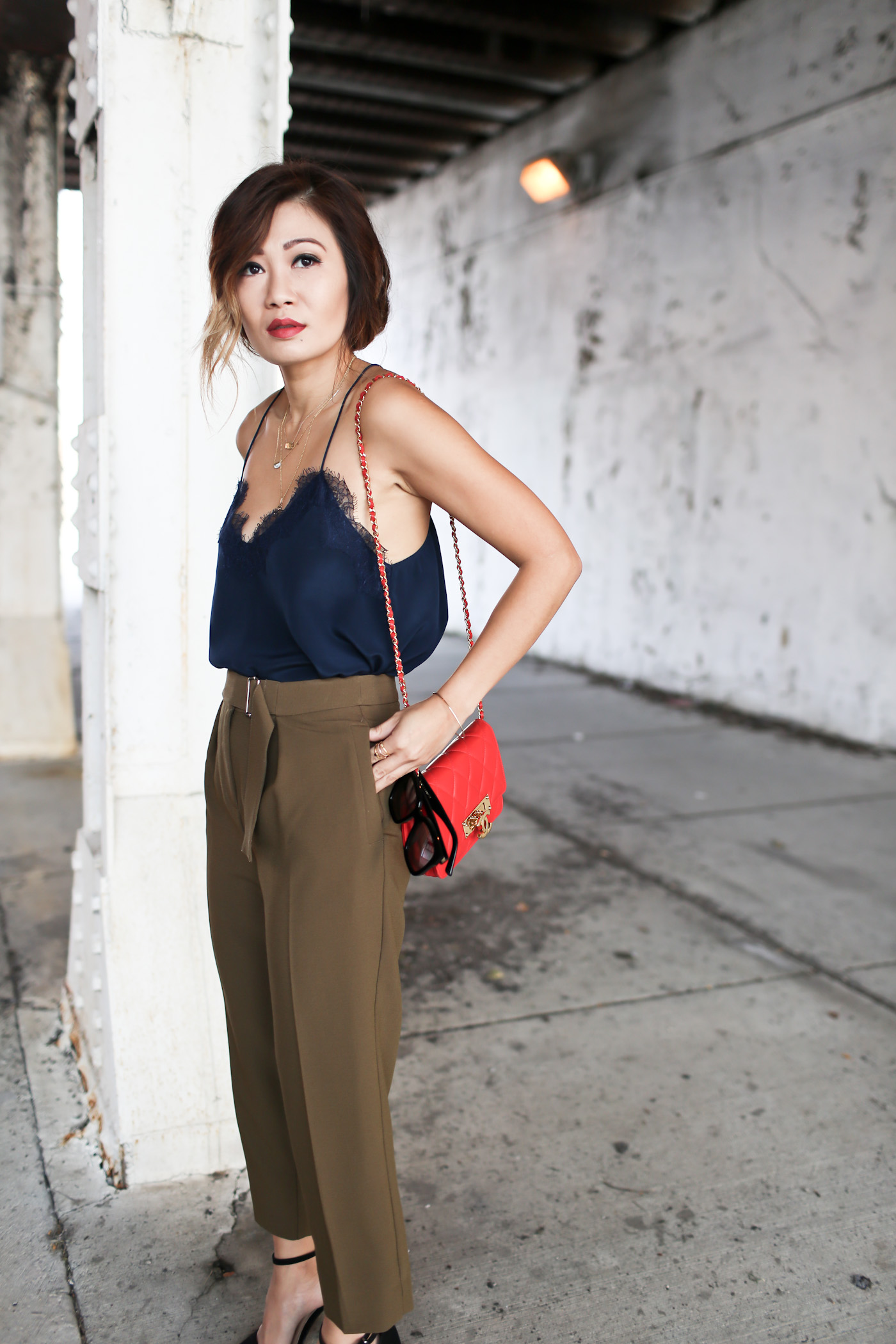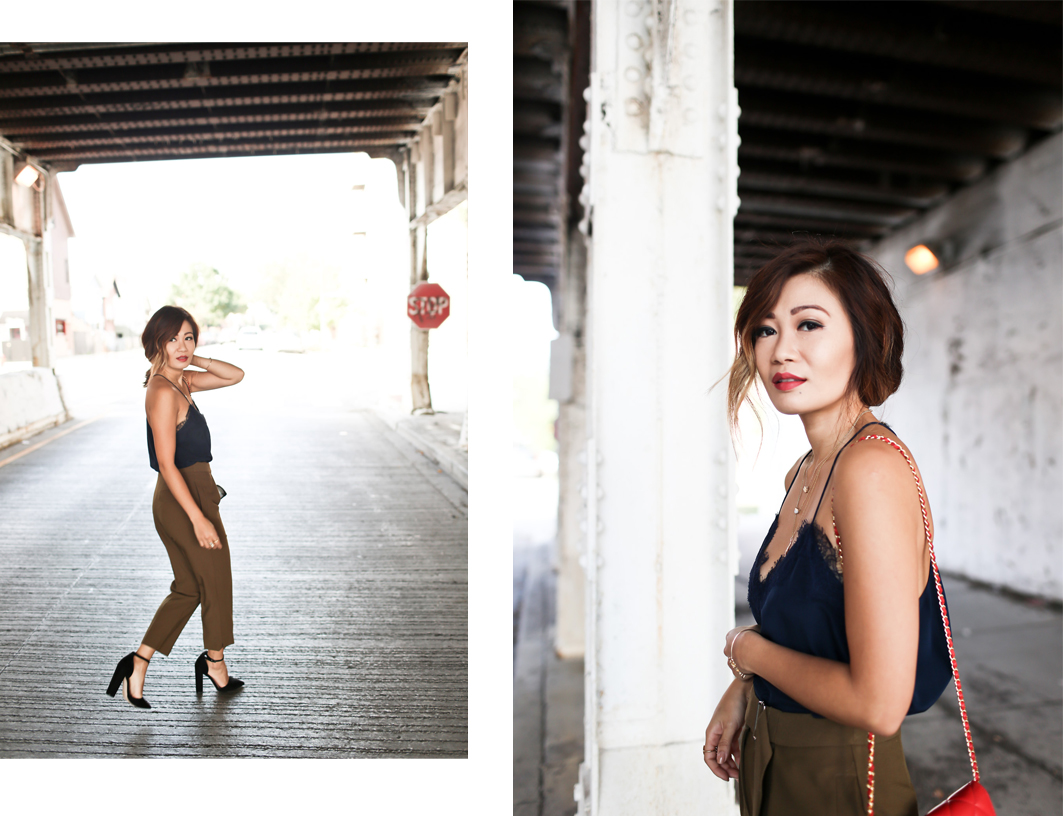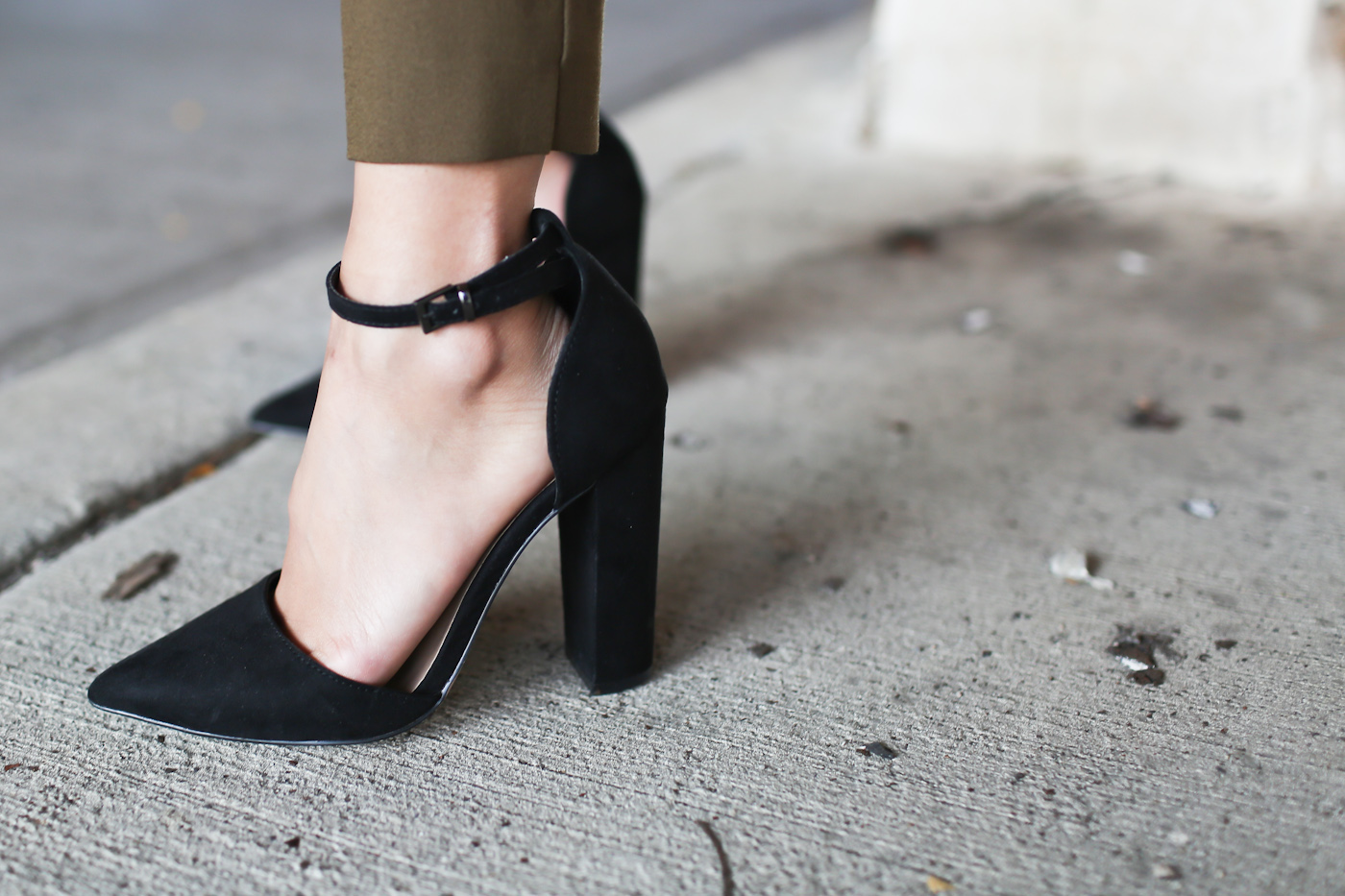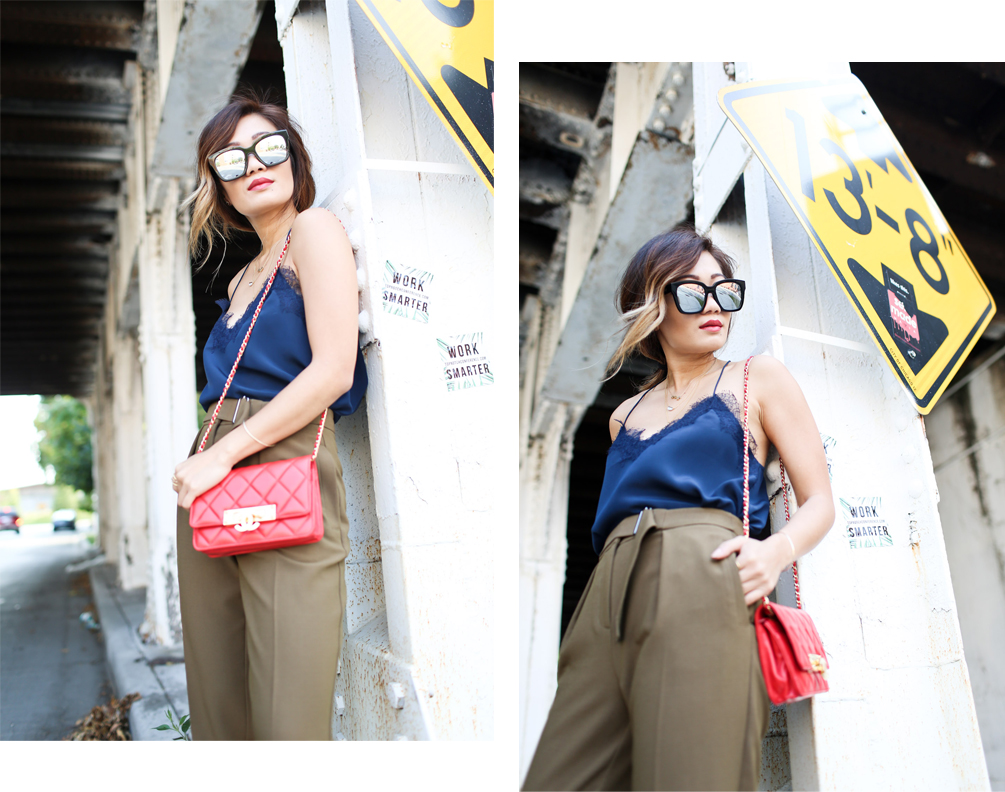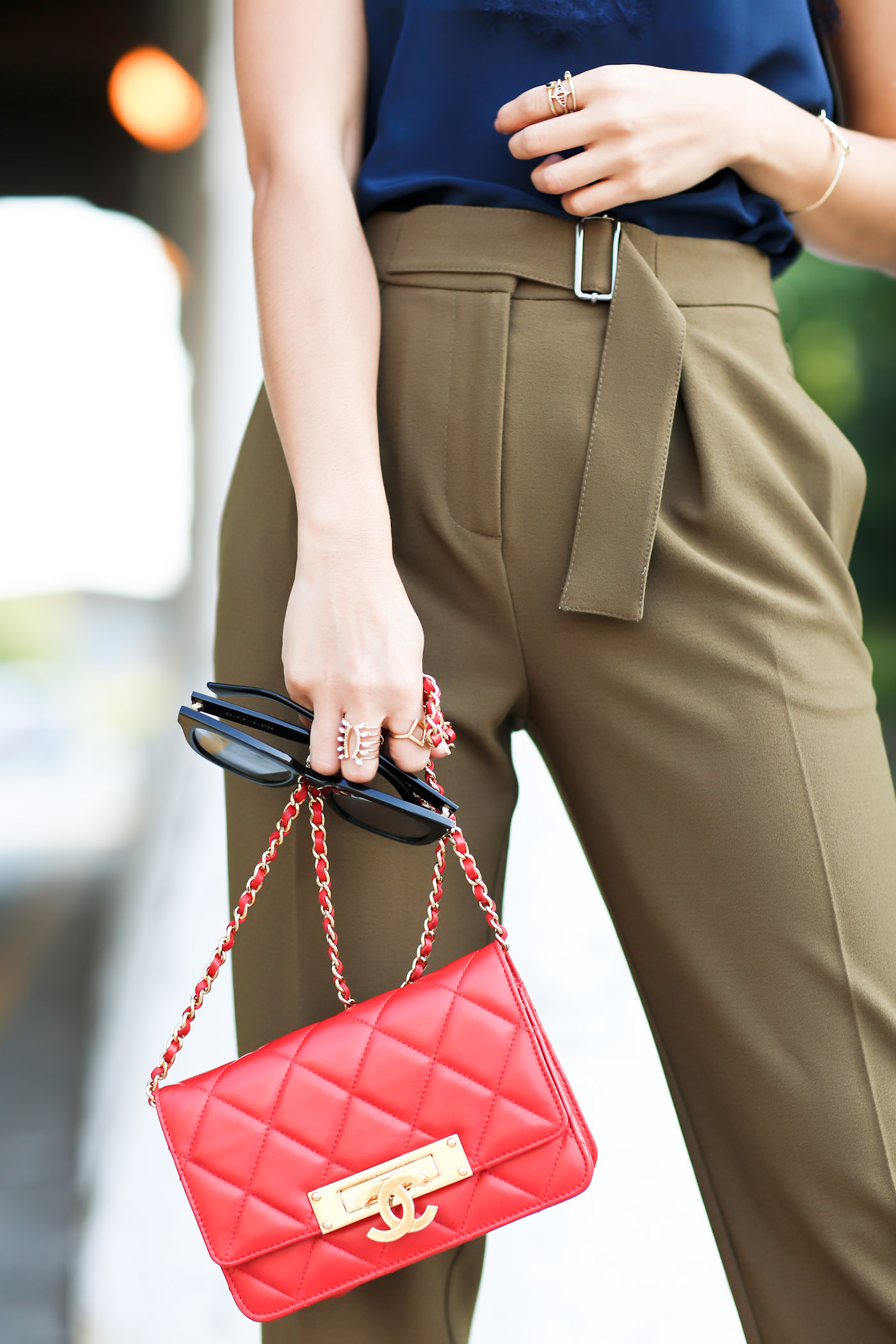 Unlike the previous post, our second cami outfit is tucked in for a more refined look.  Tucking in a top like this completely changes the vibe.  Sophistication comes to mind.  A tucked top can also accentuate your waistline and also bring focus to whatever pants or bottoms you have paired it with.  I like these tapered trousers because it has a little belt detail which is subtle, chic and brings focus to a cinched waist.  I am a big fan of tapered trousers because they tend to cut off above the ankle so I can show off my shoes.  And we all know I like to show off my shoes.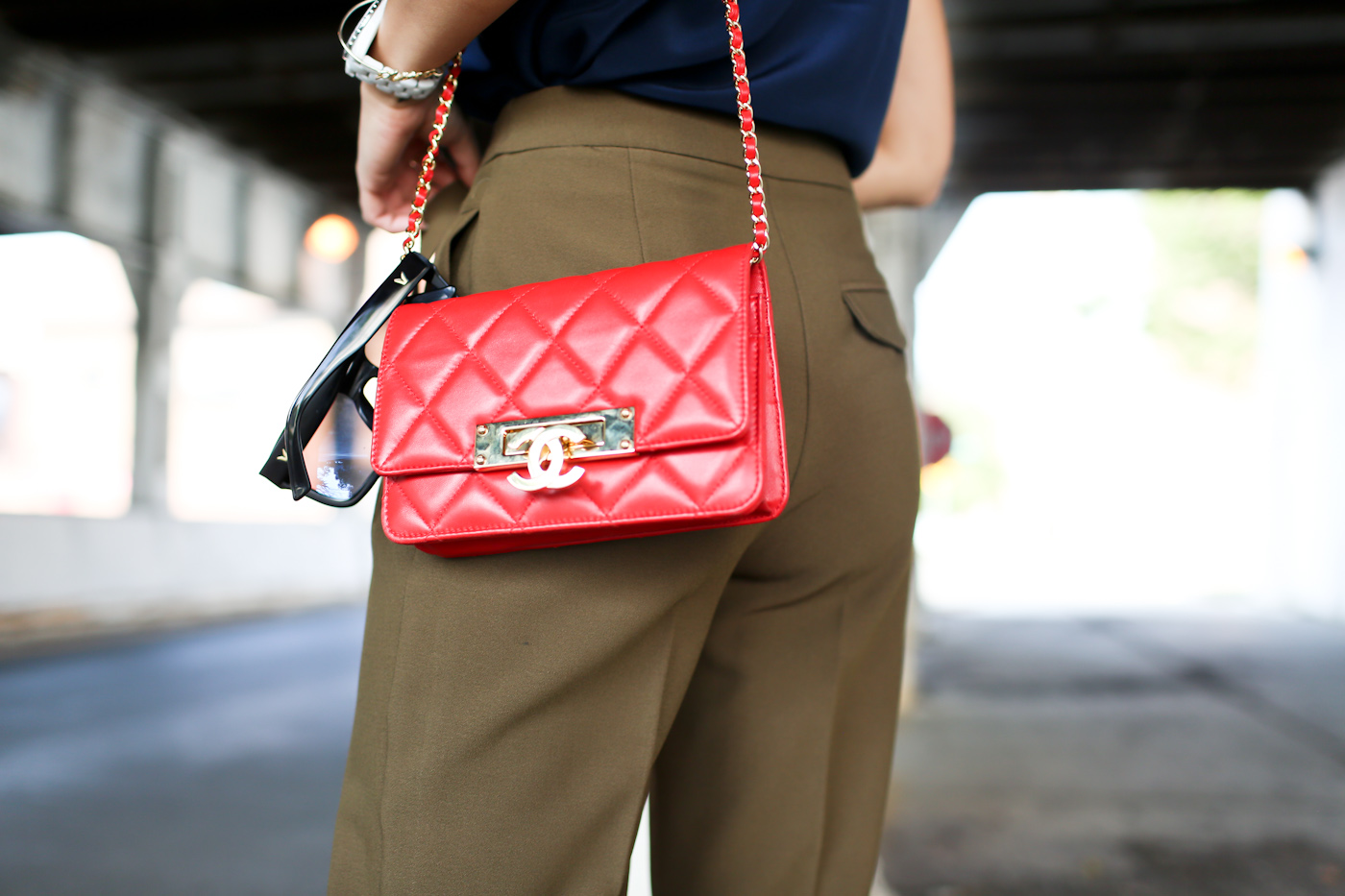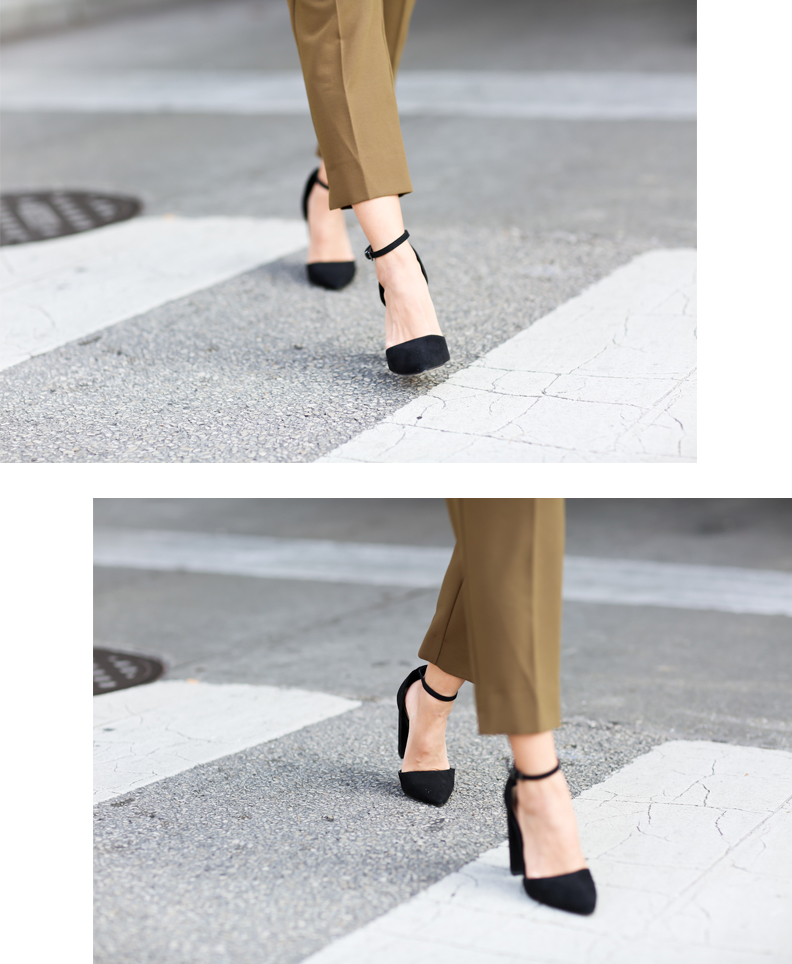 And speaking of shoes, aren't these great!?  It's the perfect marriage of classic and modern.  A pointed toe will always be in style but the open side and block heel detail are a modern twist.  I am loving block heels right now because they add additional comfort as you stomp your way to conquering your day like a girl boss should.  They are the perfect ending to this tucked lace cami look.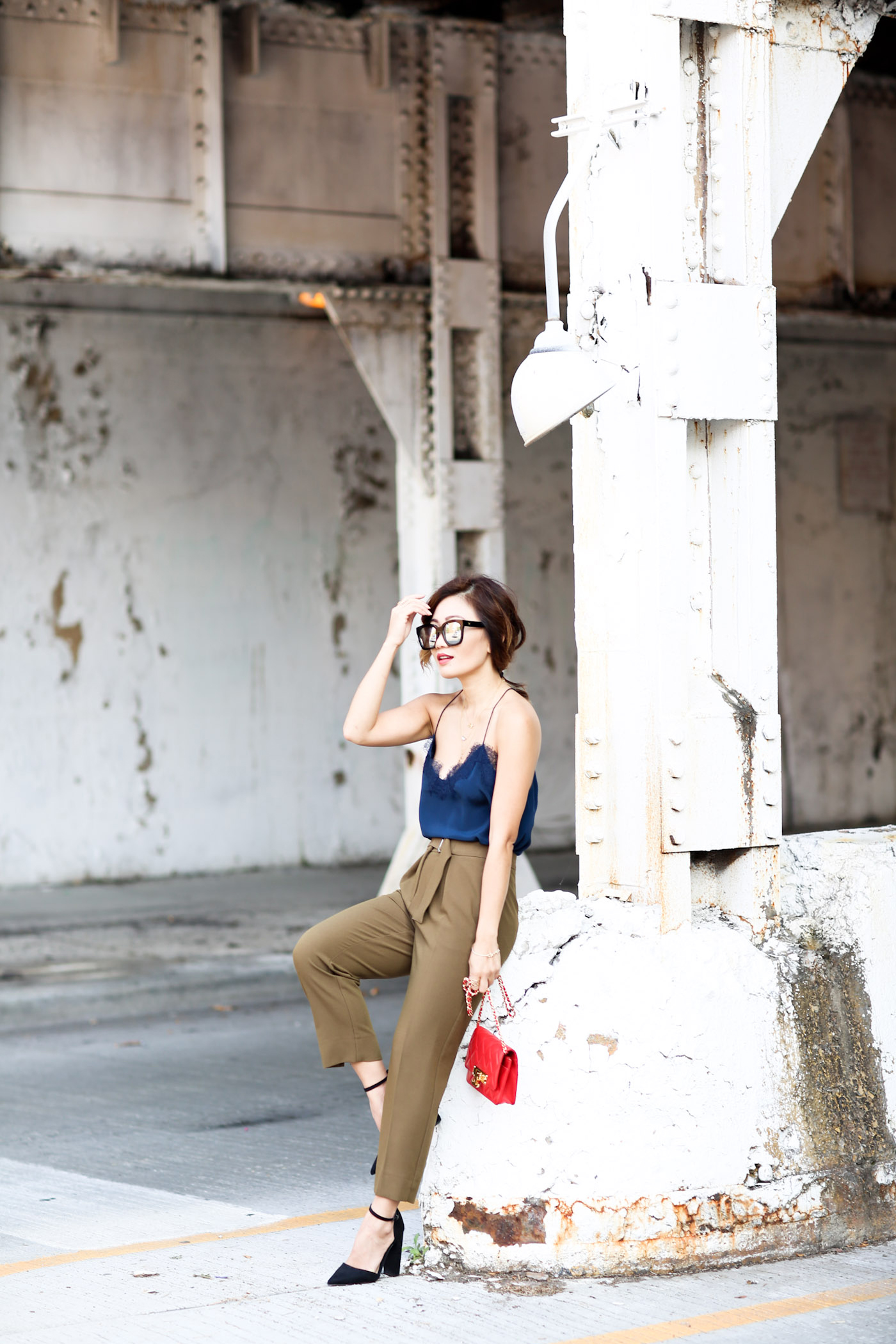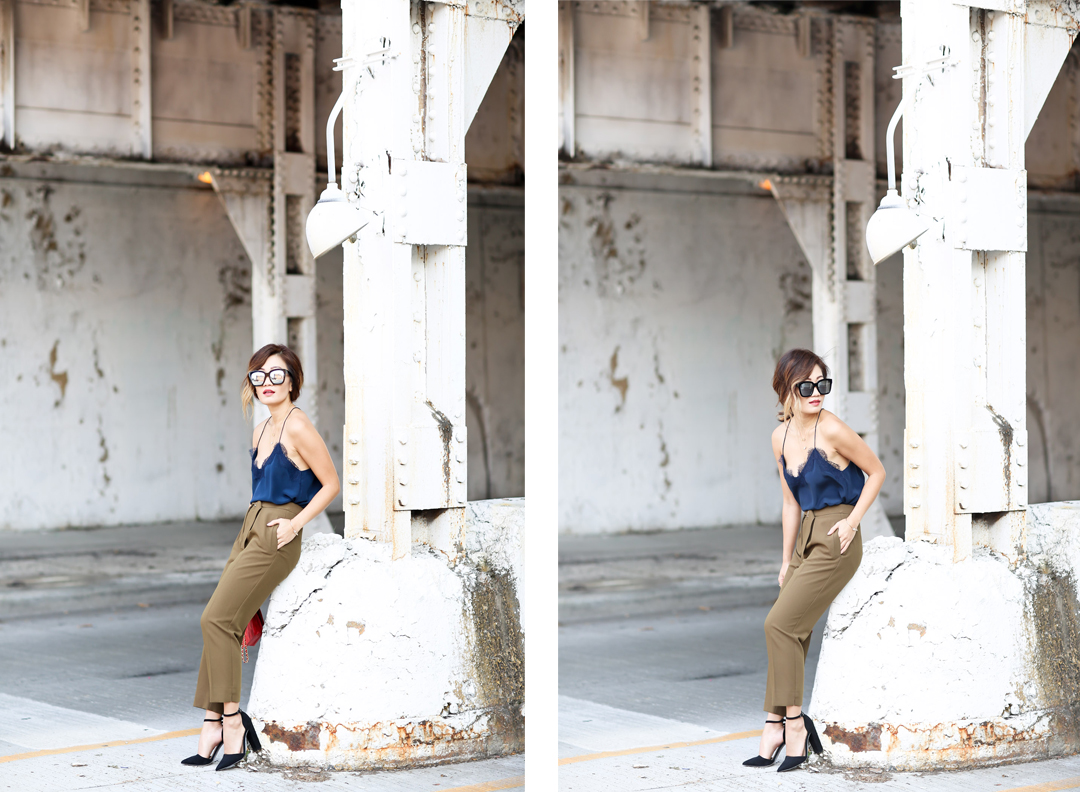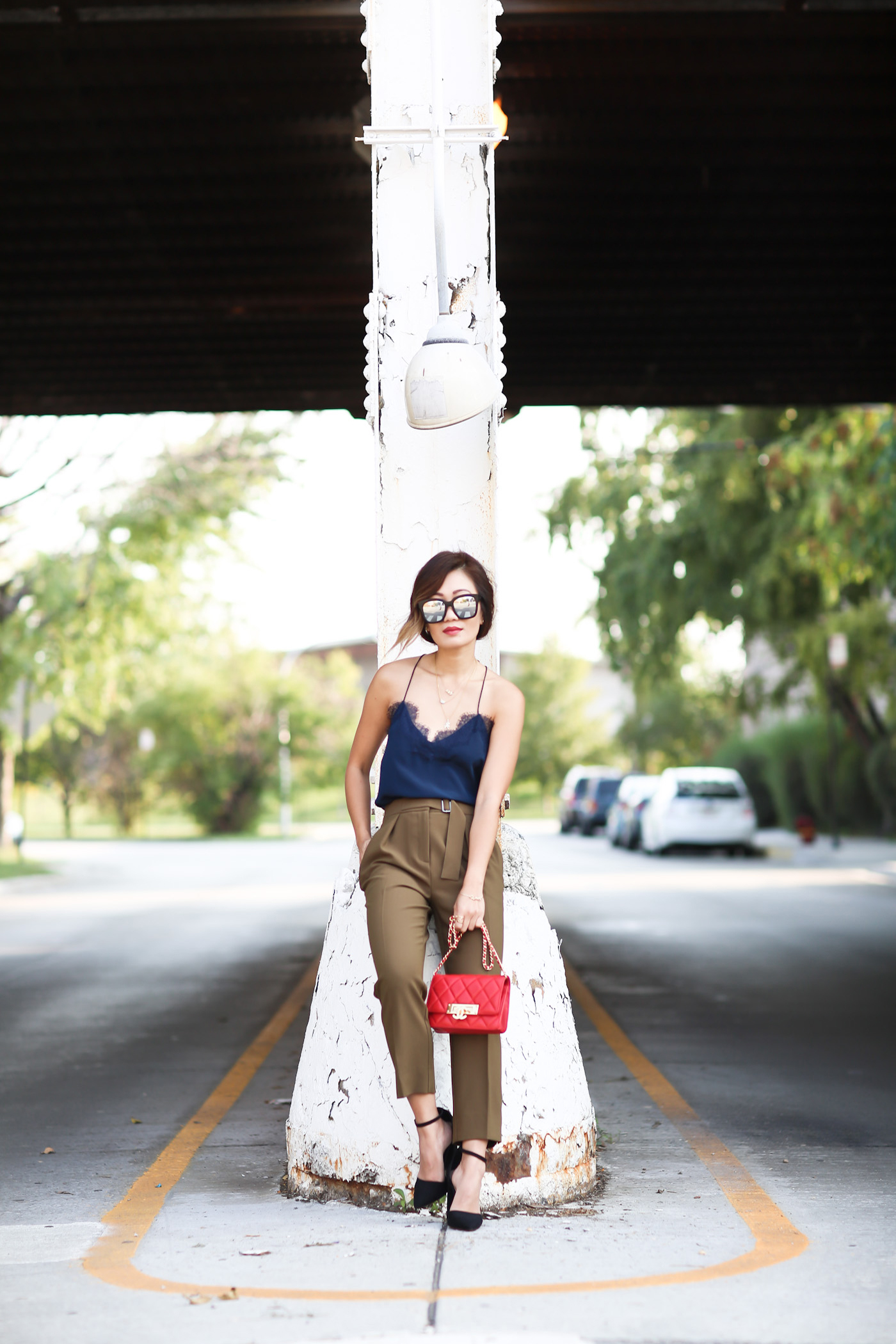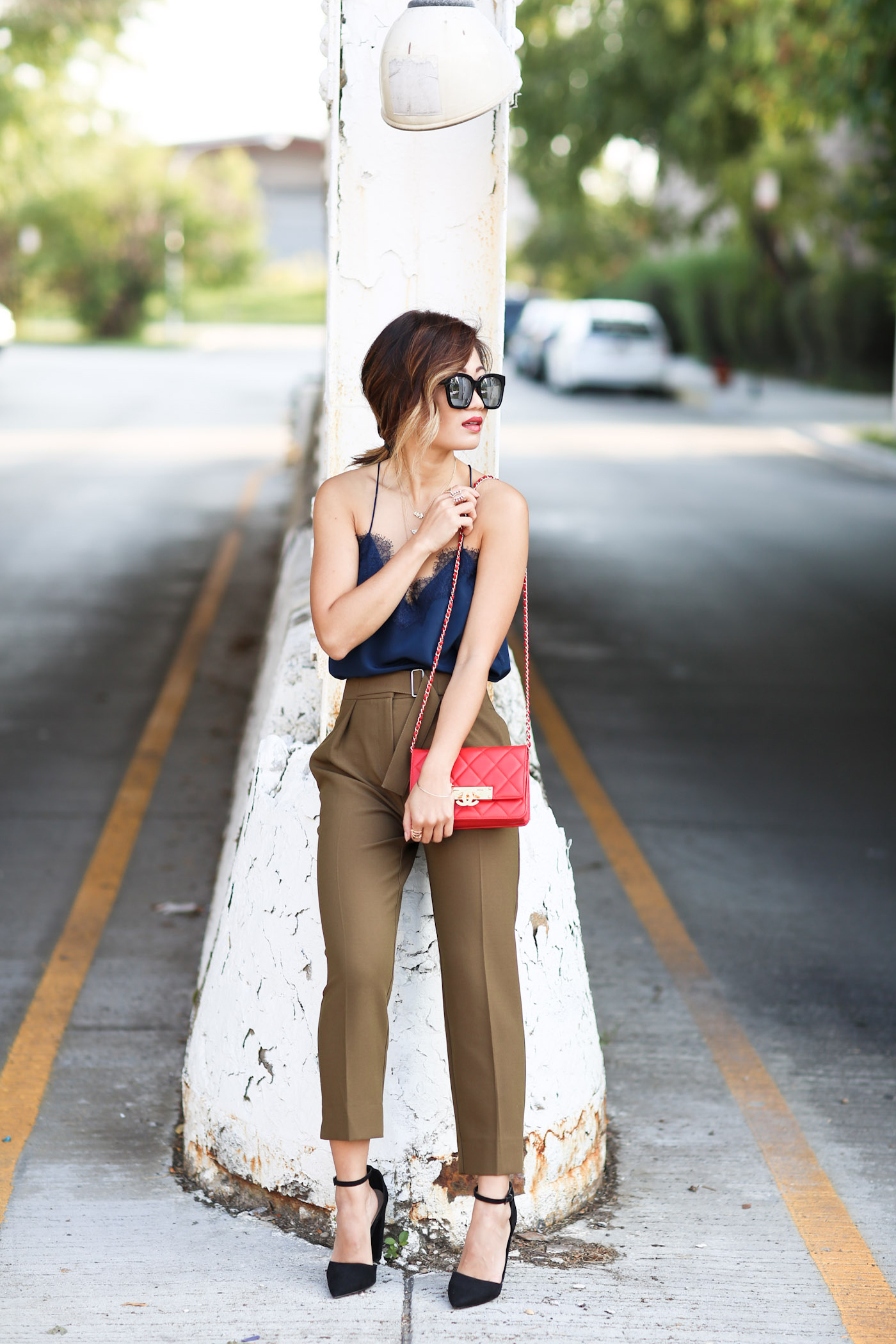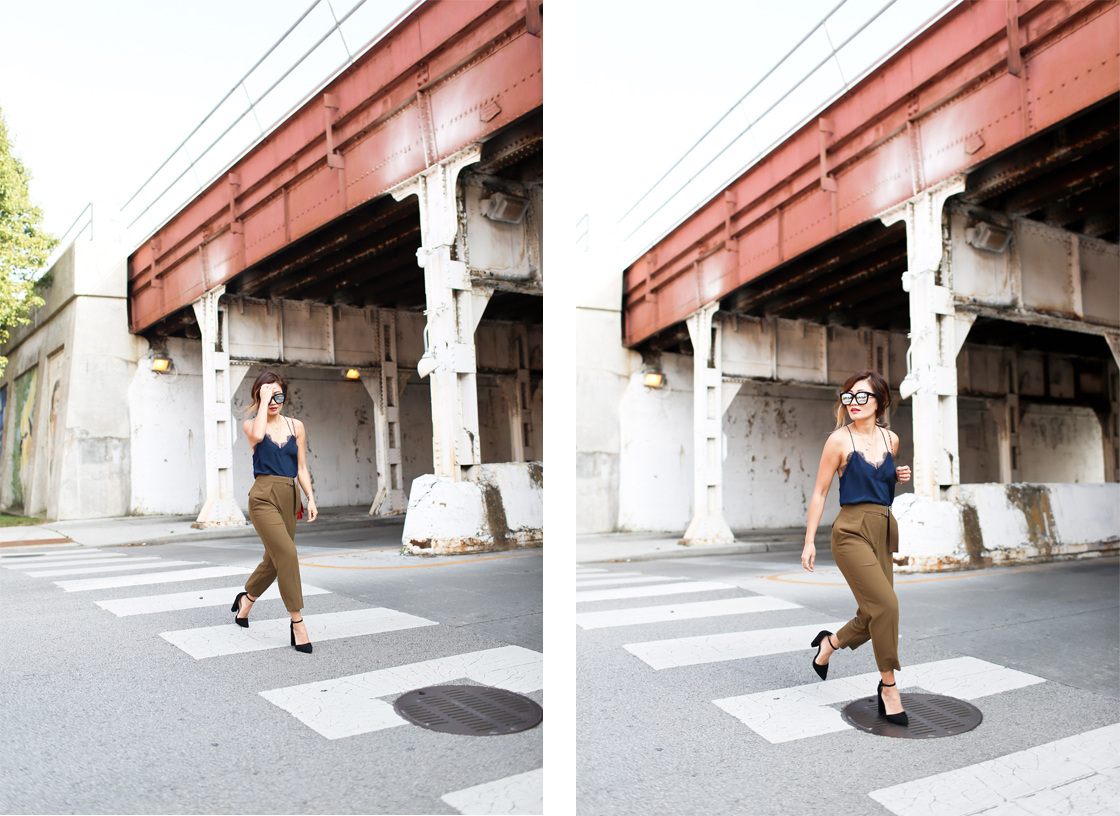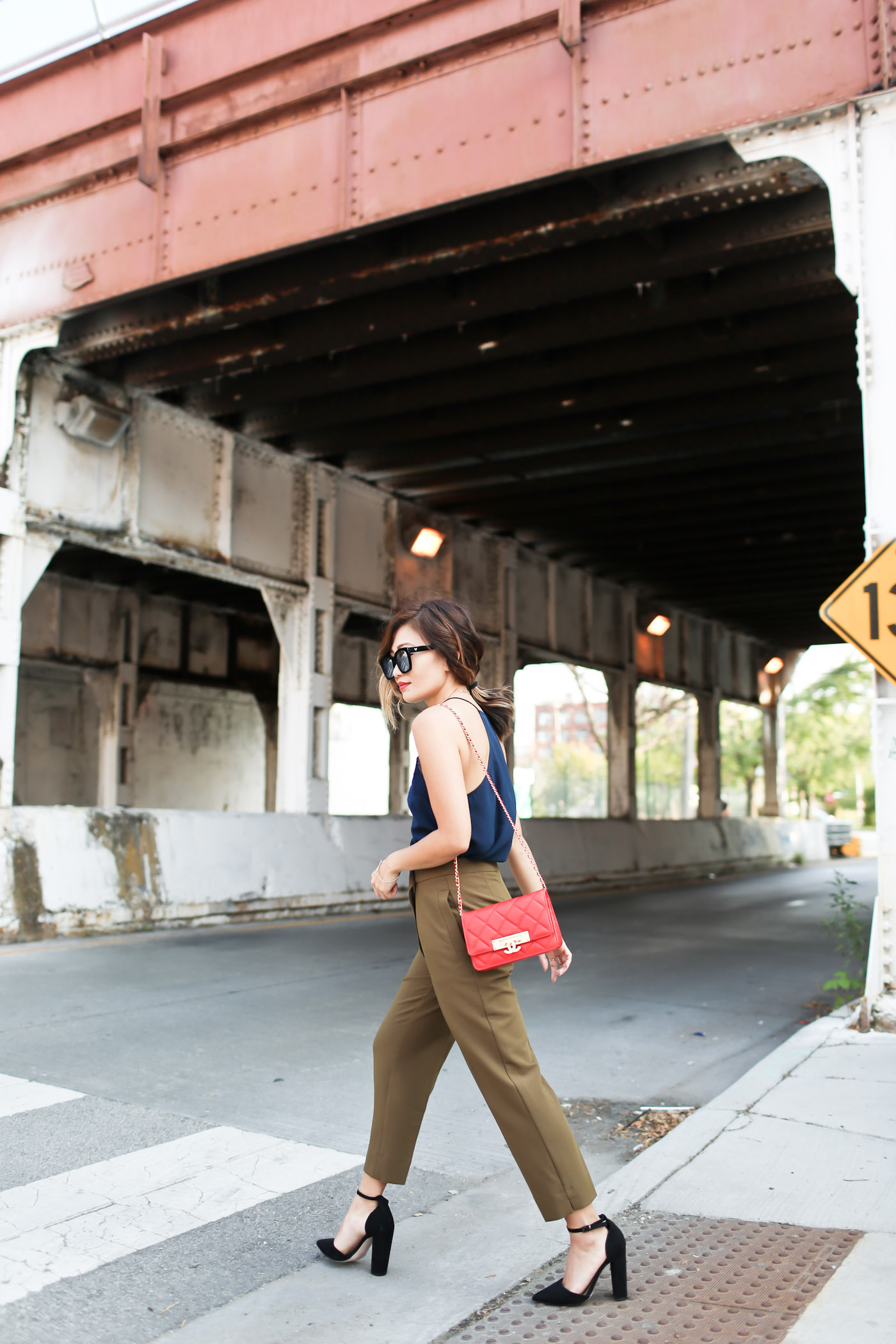 We've got one last lace cami look coming up so stay tuned!  And again thanks for reading!
lace cami – cami nyc
pants – topshop
bag – chanel woc
shoes – asos
sunnies – gentle monster
---
---
//  SHOP THE LOOK  //
---
---