#LENSCRAFTERSATMACYS + LENSCRAFTERS GIVEAWAY
I have bad eyes.  I've always had bad eyes.  I've been wearing glasses and/or contacts for a majority of my life and going to the eye doctor is something very routine for me.  And, it's always a drag.  For the past 3 years, I've had the same pair of glasses and I hated them.  Because my prescription is so high my lenses are usually pretty thick.  Because of this thickness, seeing through my glasses always seemed like I was looking through a tunnel.  I thought it would always have to be this way.  Until LensCrafters came to the rescue!
Recently LensCrafters has started opening up locations inside Macy's stores.  Yes that's right.  You can now fit in your eye doctor appointment into your shopping day!  This definitely takes away the mundane feeling of going to the eye doctor each year.  The particular location I went to is on the 4th floor of the Macy's at Water Tower Place on Michigan Avenue in Chicago.  Everything was beautiful for their grand opening and I had an amazing time going through the process with such a fantastic team.  And the best part?  My glasses are absolutely perfect!  No more tunnel vision for me!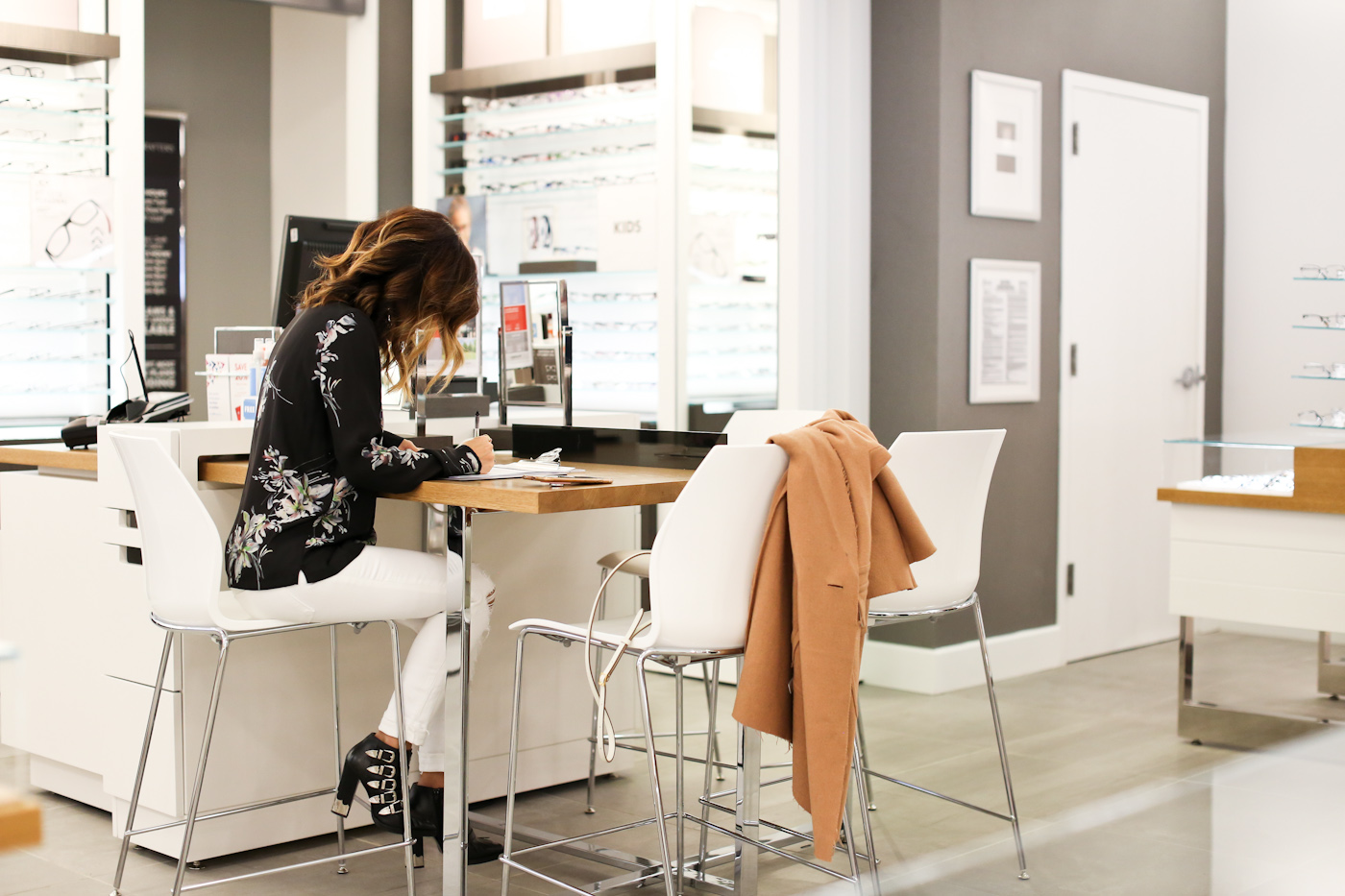 Everything always starts with paperwork.  A/S/L?  LOL.  (Who else remembers that from AIM?)
A quick chat with the team and I'm ready for the preliminary eye tests.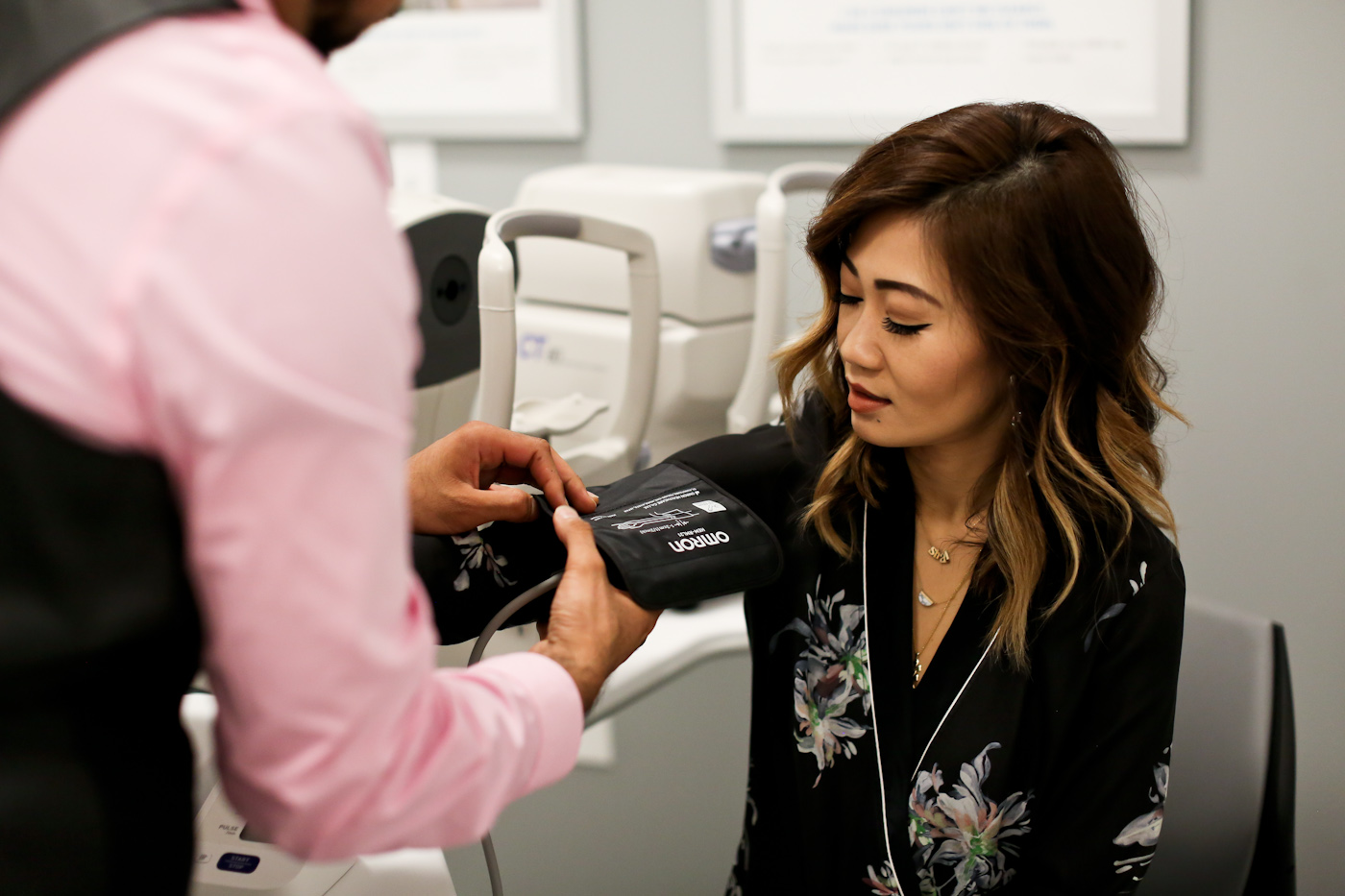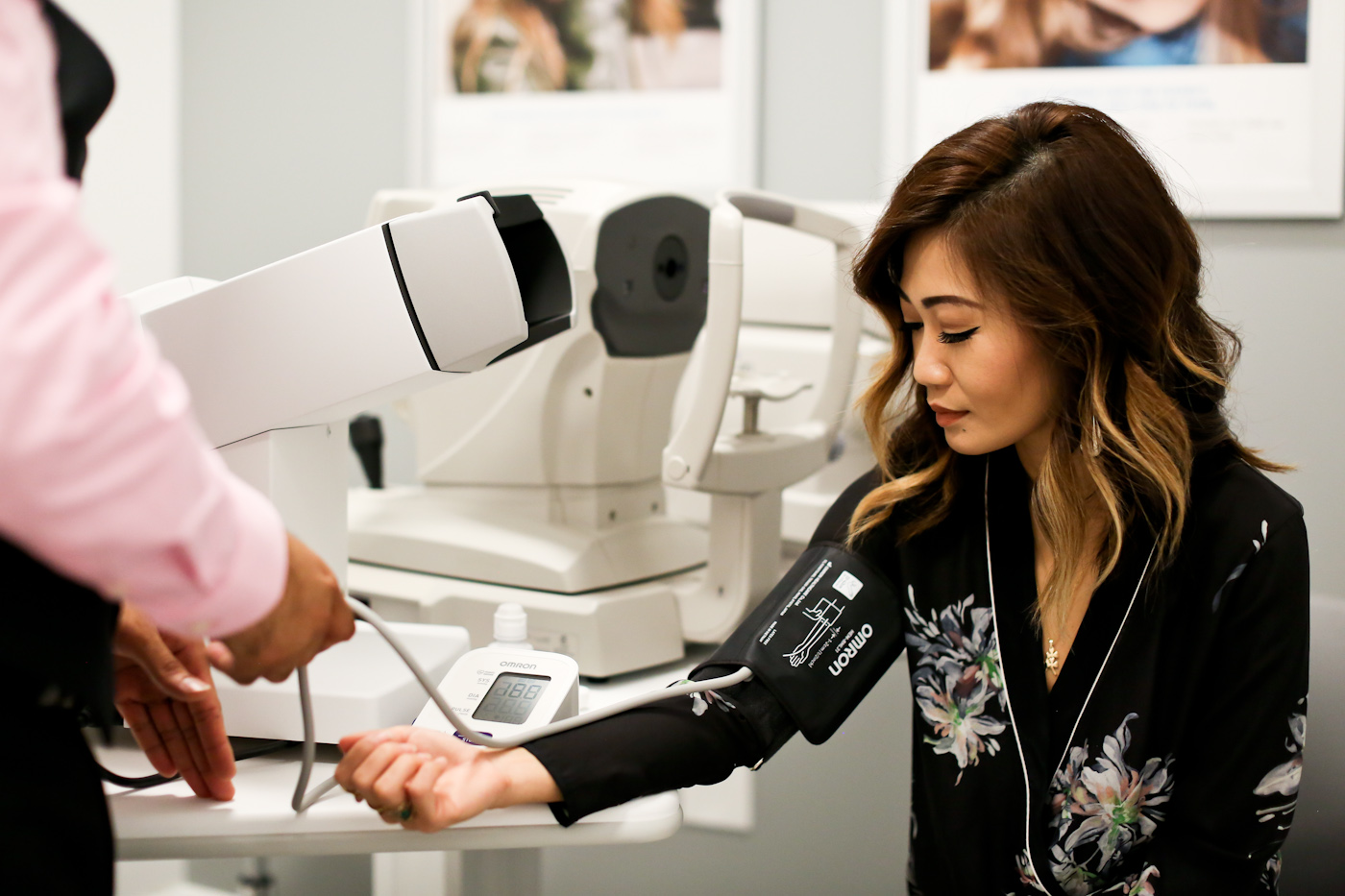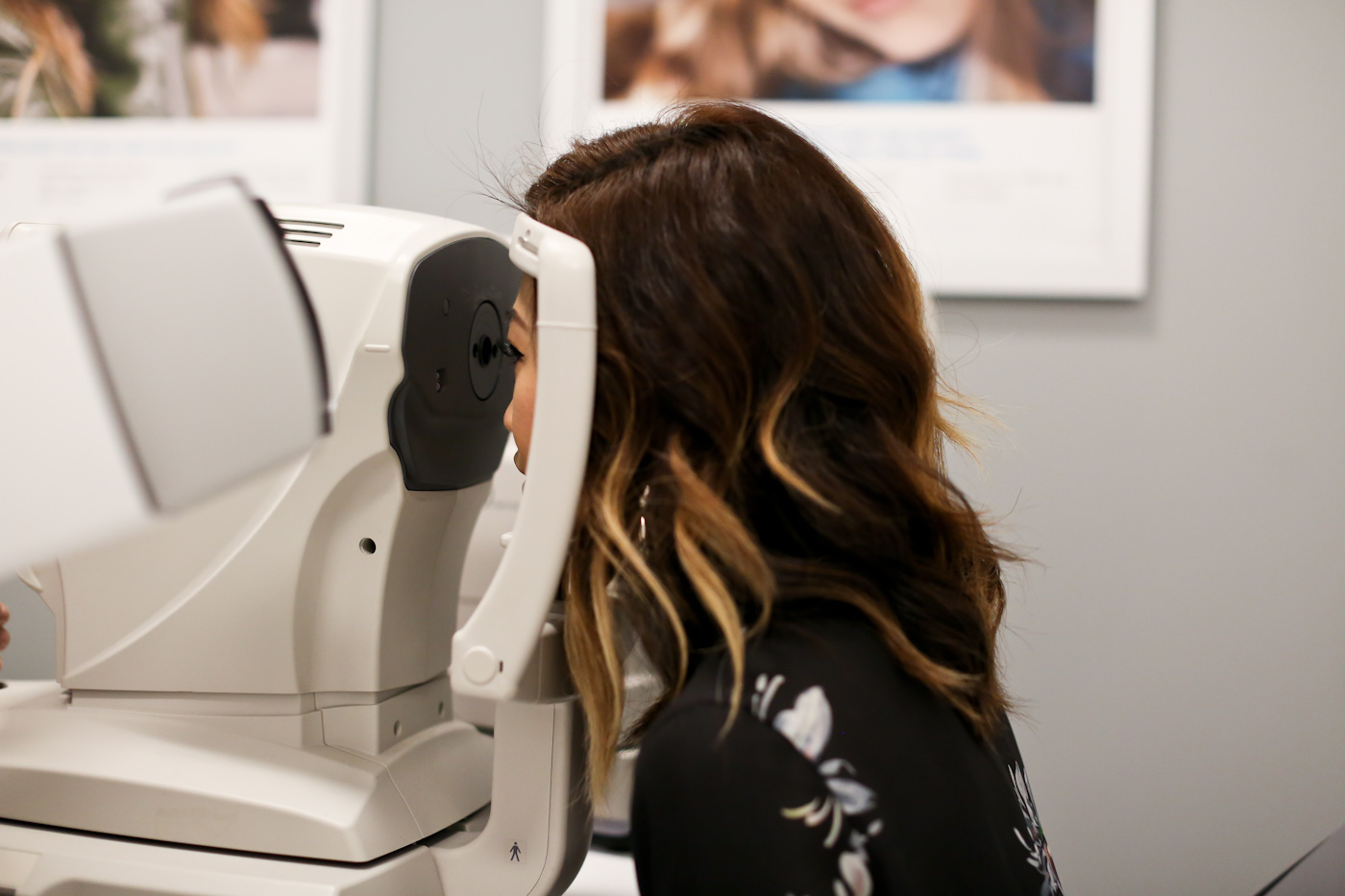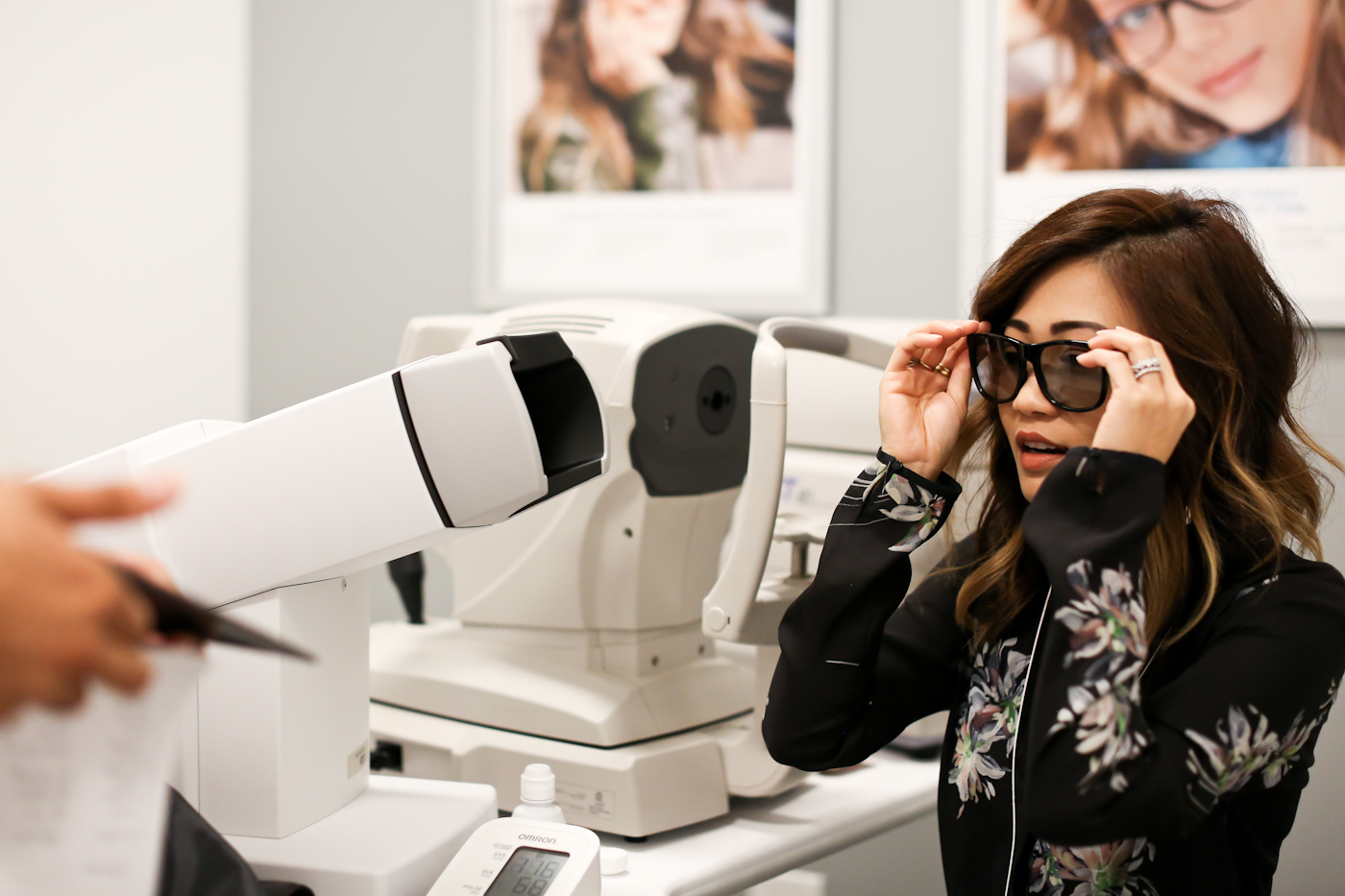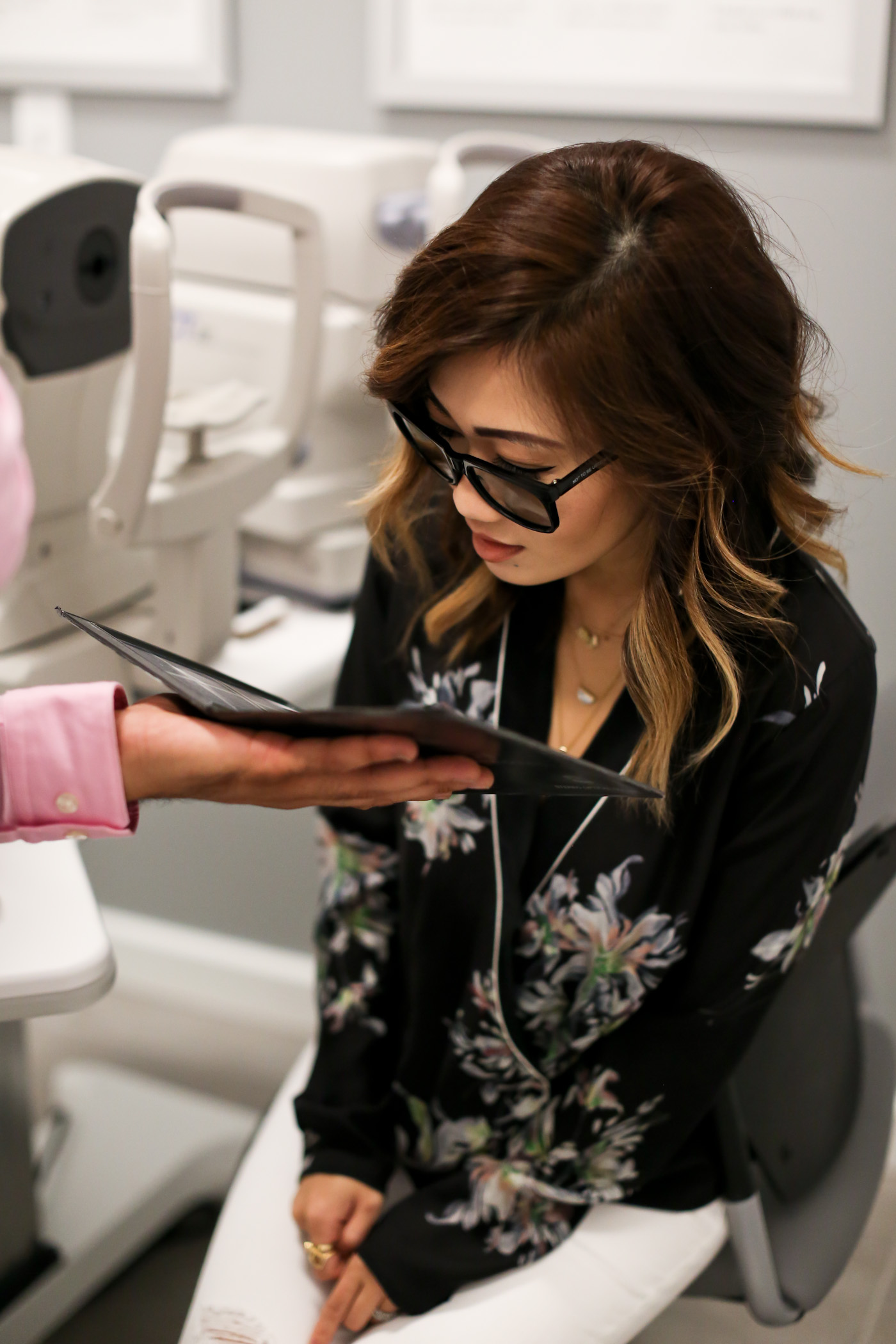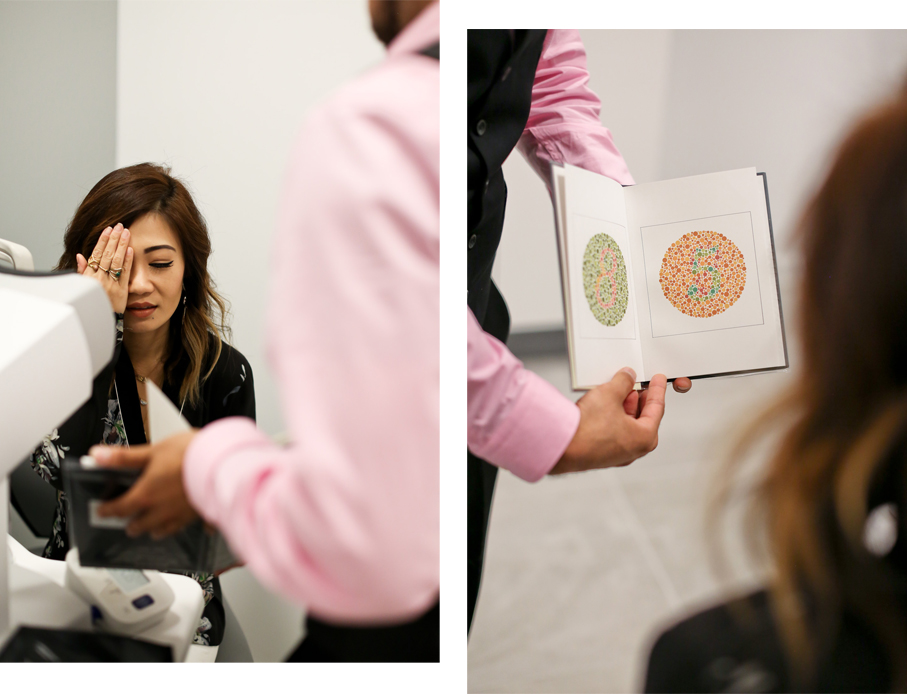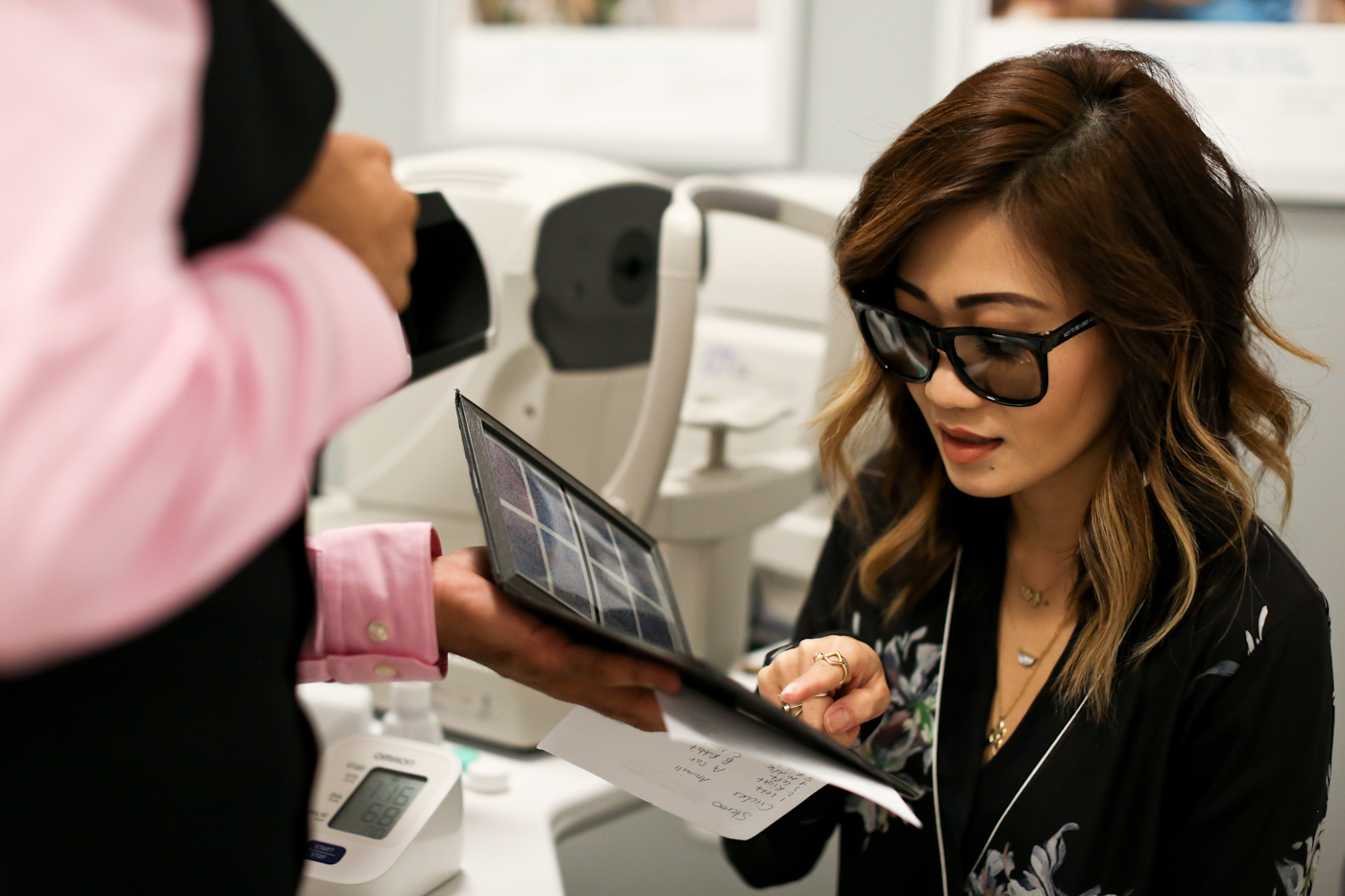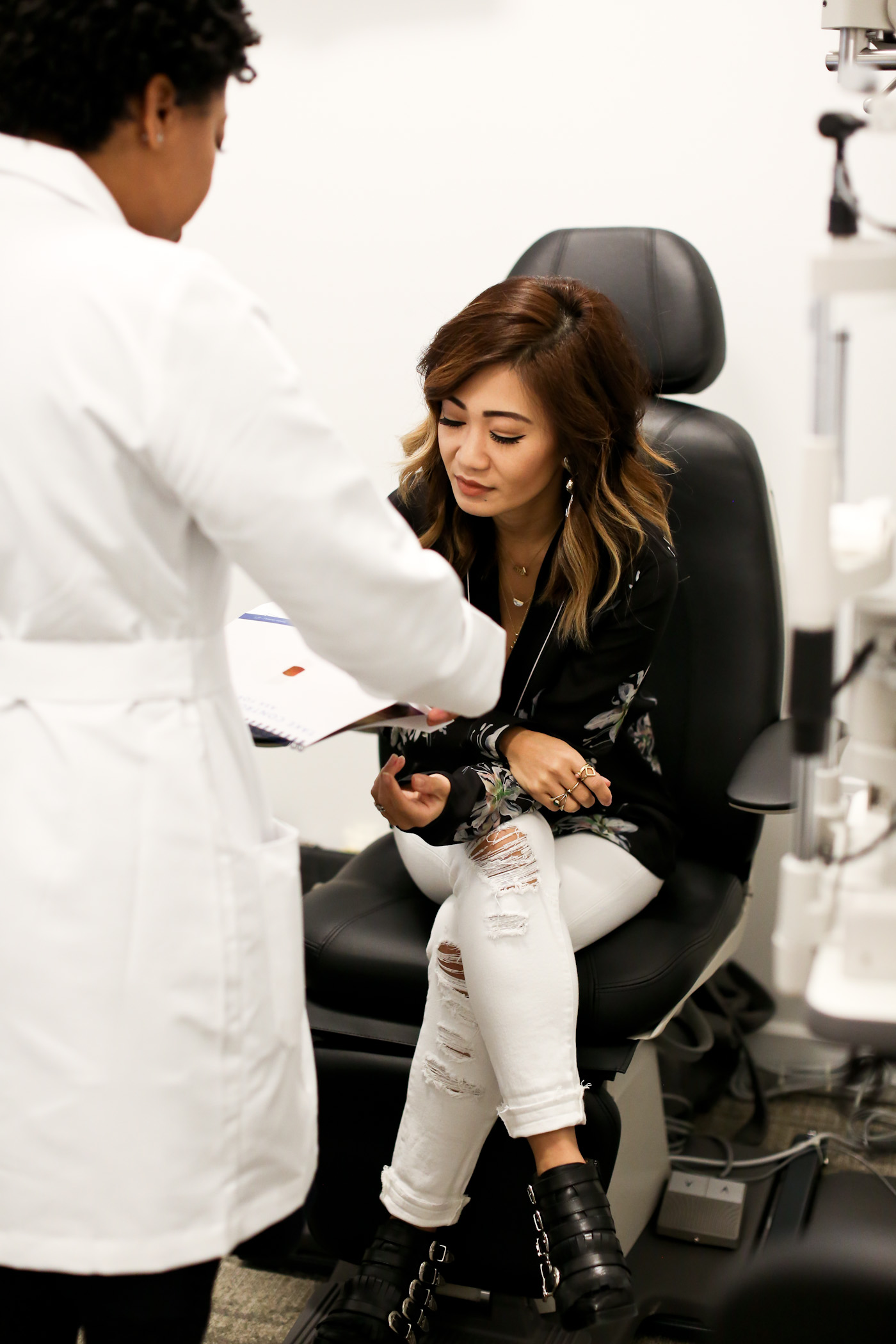 Then comes the 1 on 1 with the doctor.  Doctor Smith was incredibly patient as I rambled on about my eyesight.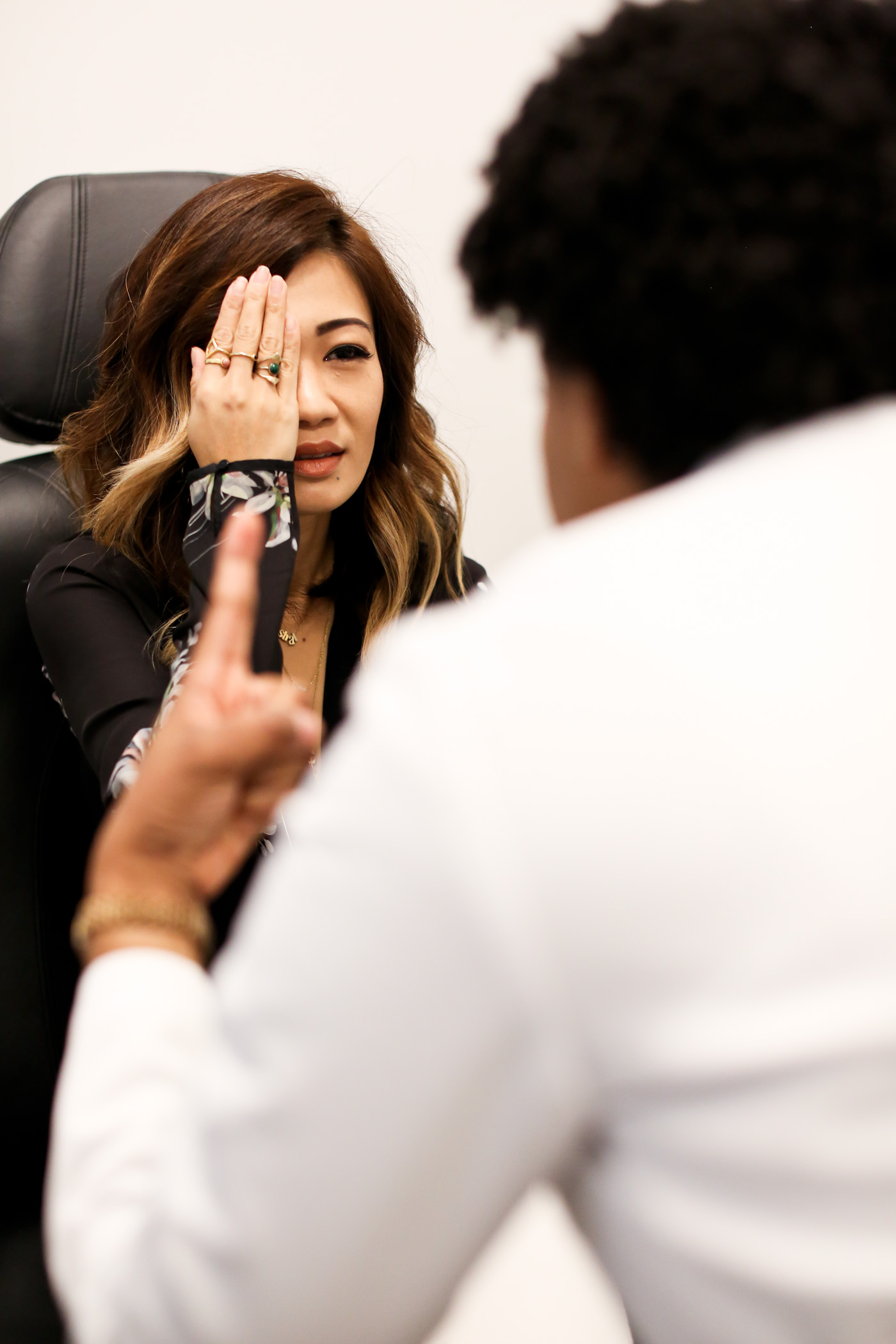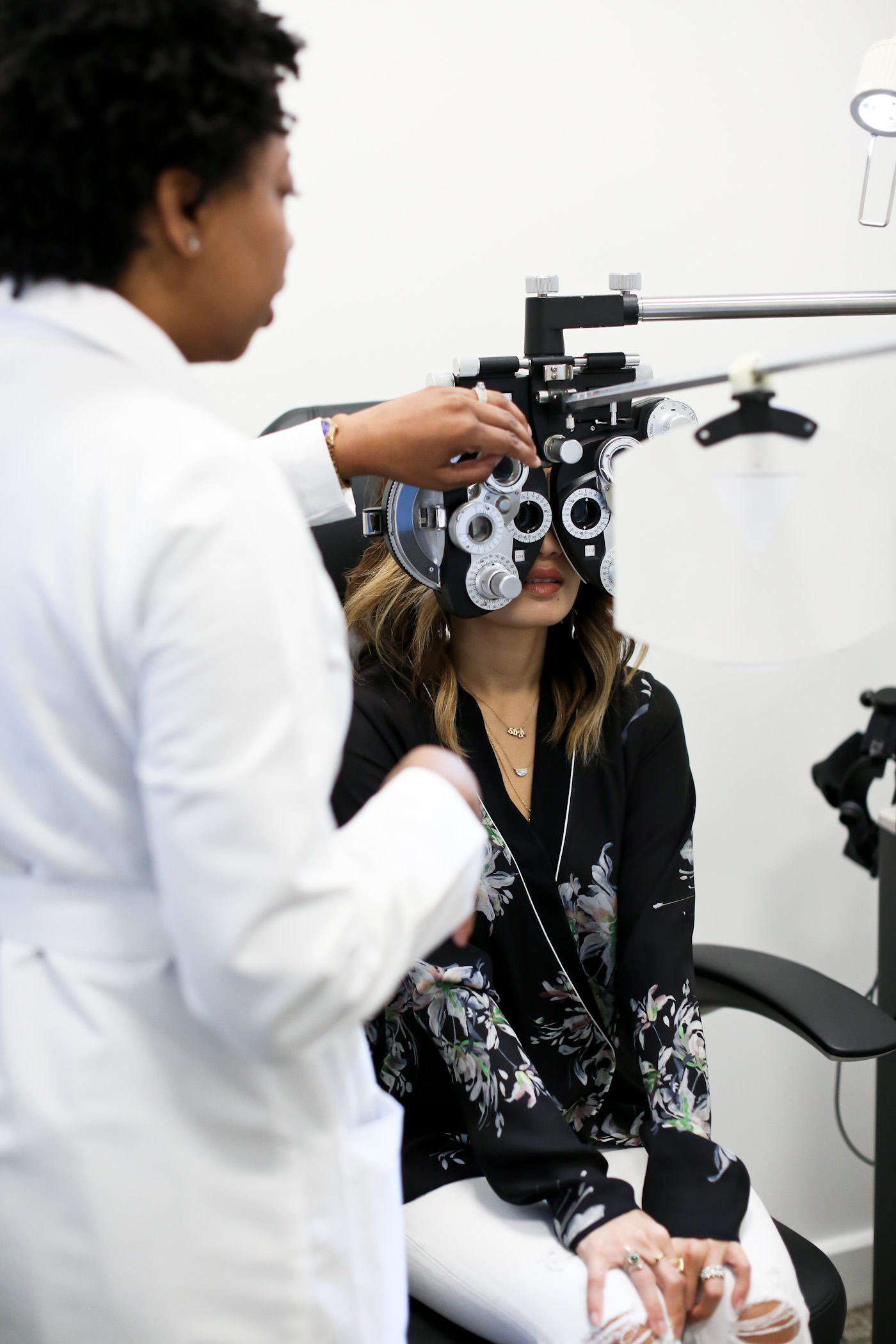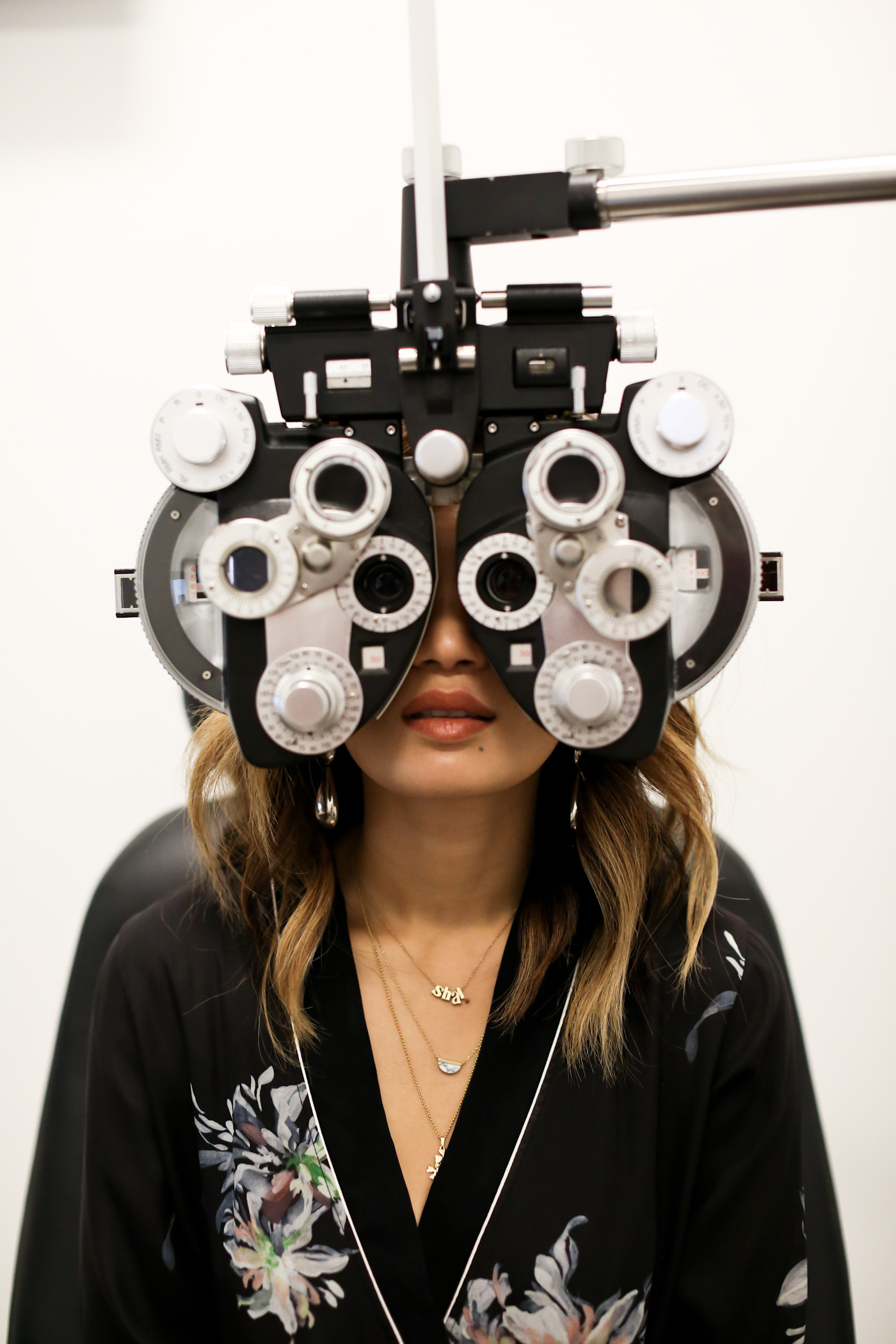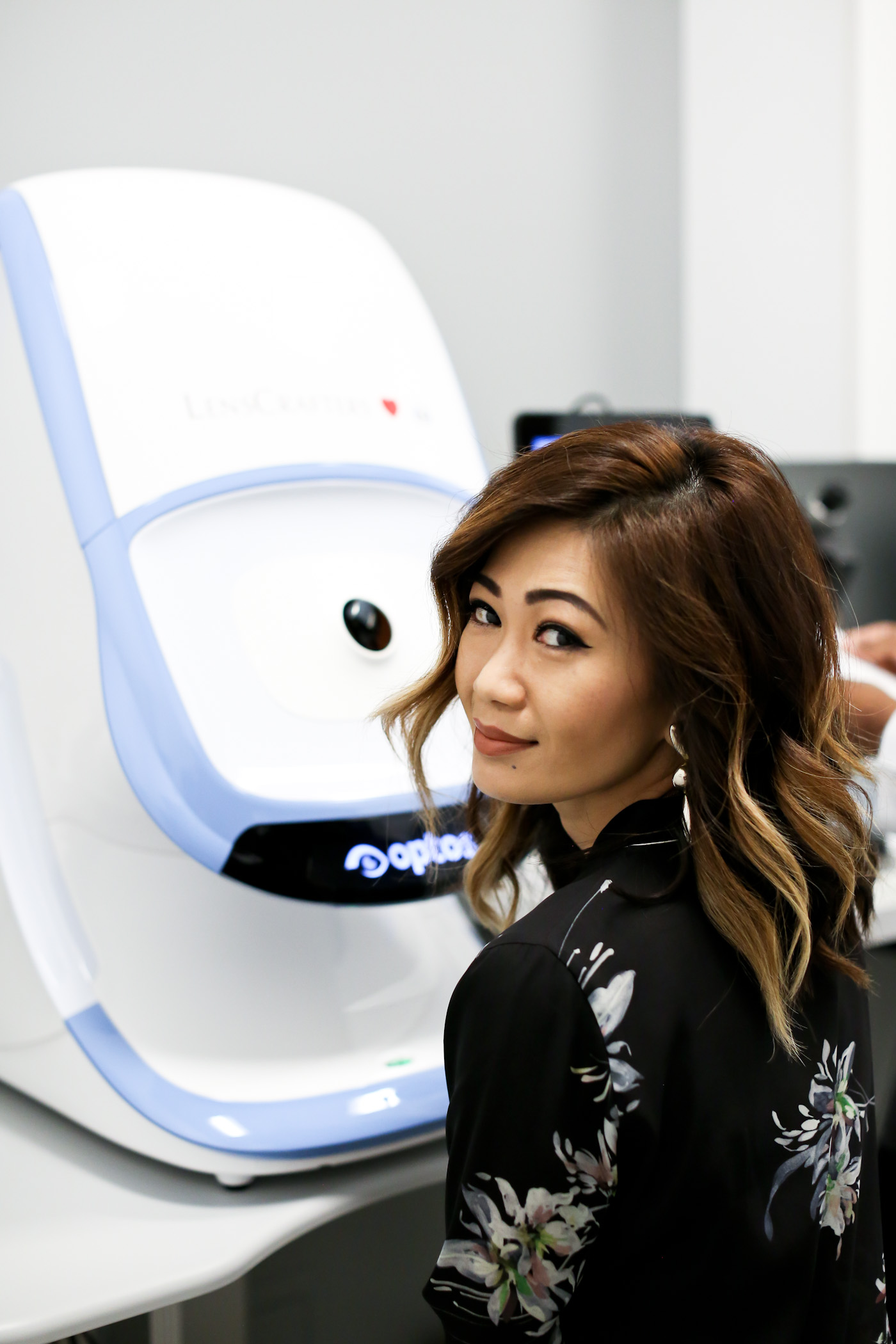 This part was my favorite.  Only because anyone who has ever had their eyes dilated with yellow drops will understand this part.  This machine allows LensCrafters to be able to take a photograph of your eye as if it was dilated.  Not sure what all the tech is that goes into this but I do understand NO yellow eye drops!  When you get your eyes dilated using the drops, not only is it slightly irritating, but your eyes are dilated for 2-3 hours after.  Meaning everything is a little blurry and you can't see straight for during that time.  This fancy shmancy machine took all that drama away!  Absolutely awesome!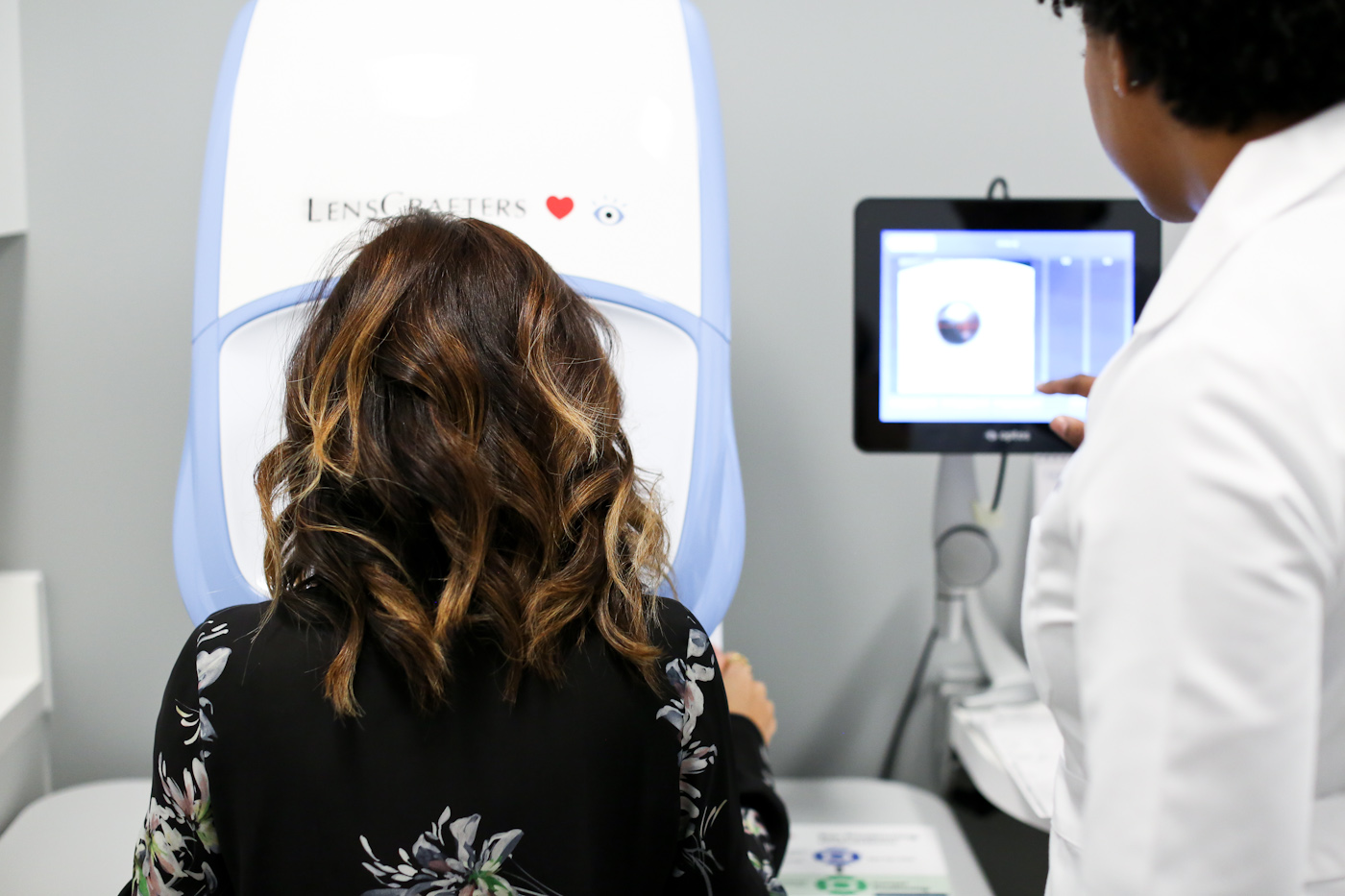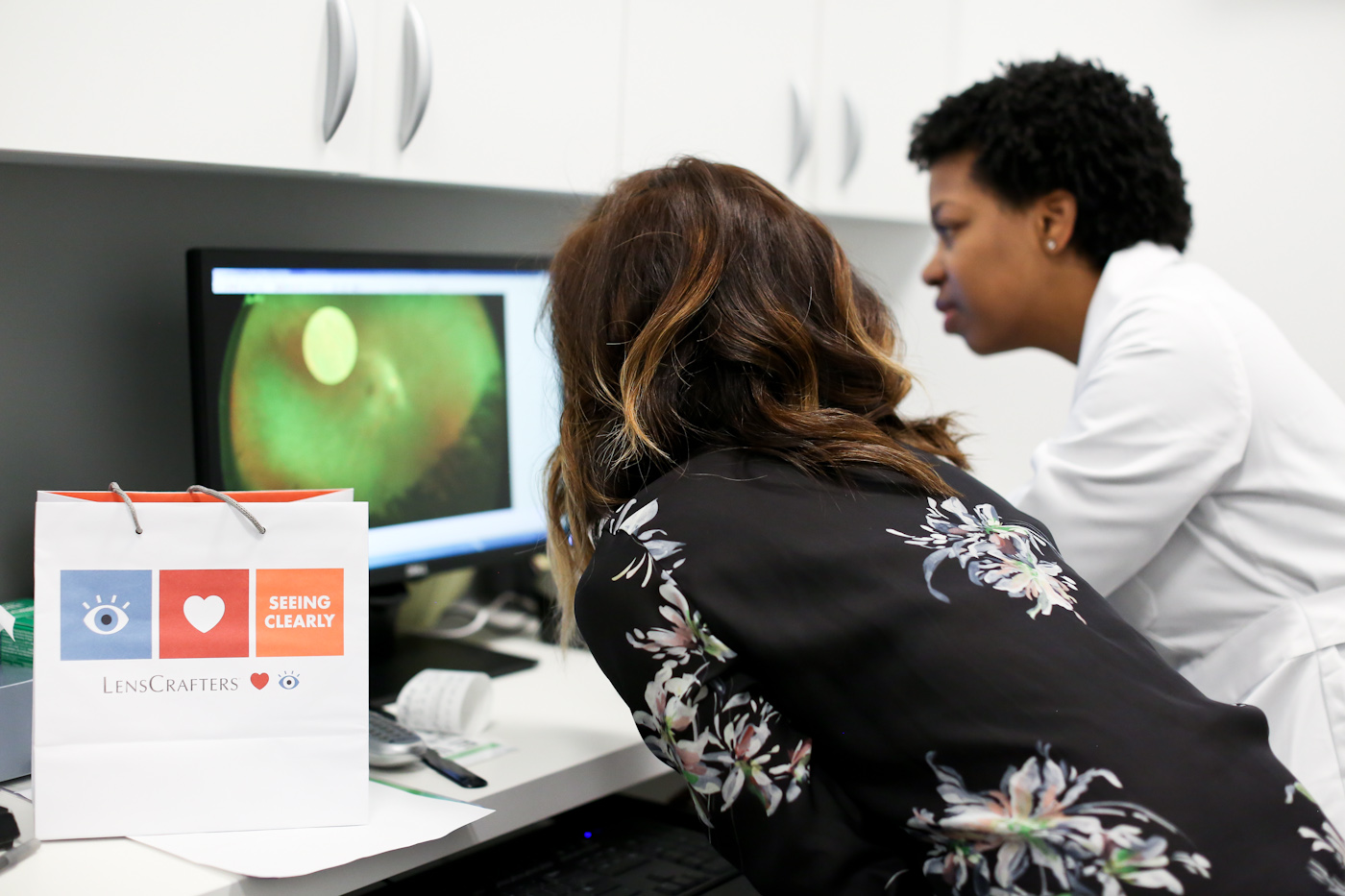 Almost instantly, you can review the results and see all the inner parts of your eyeball.  Yup, everything looks good.  Whew!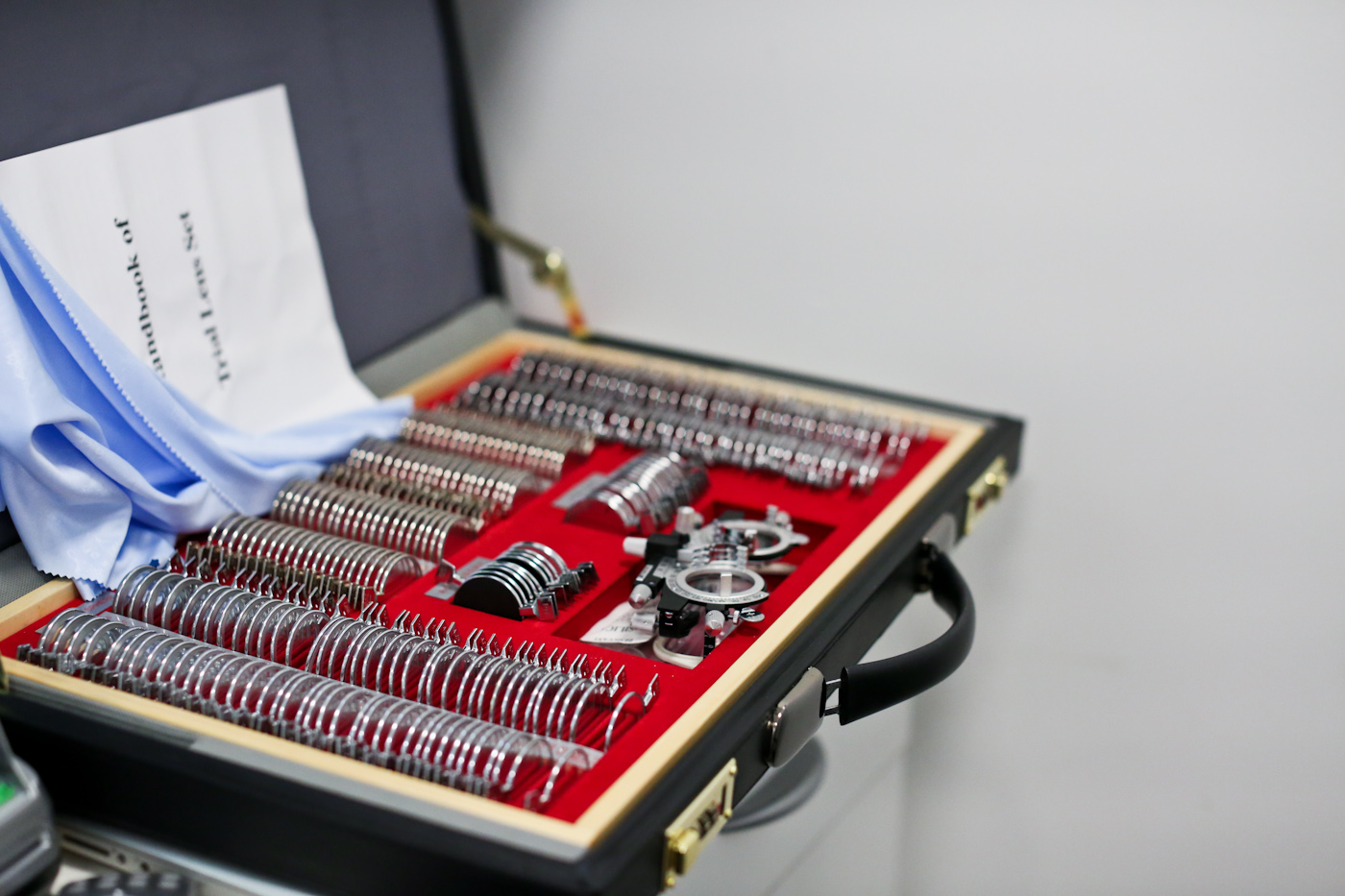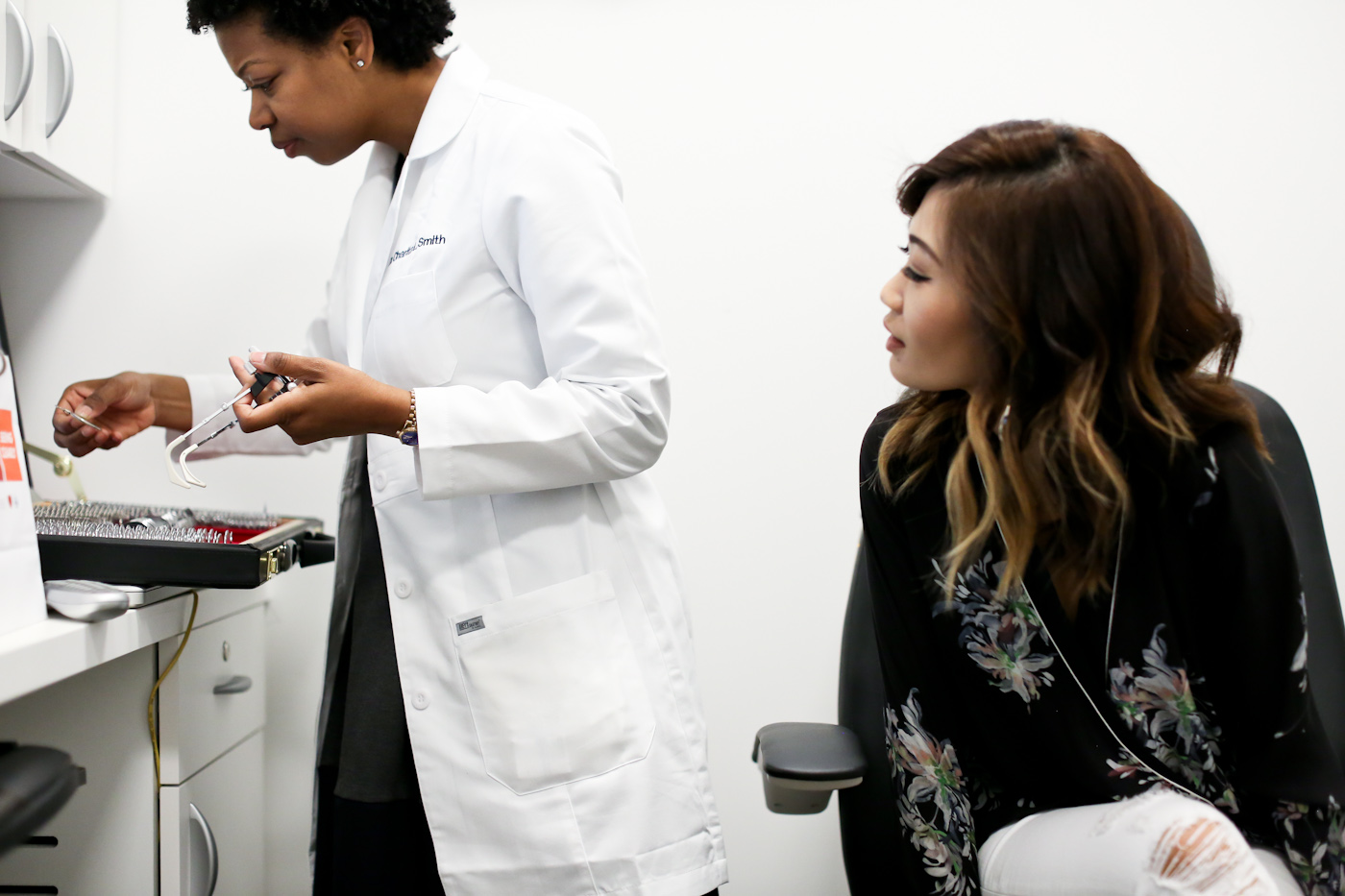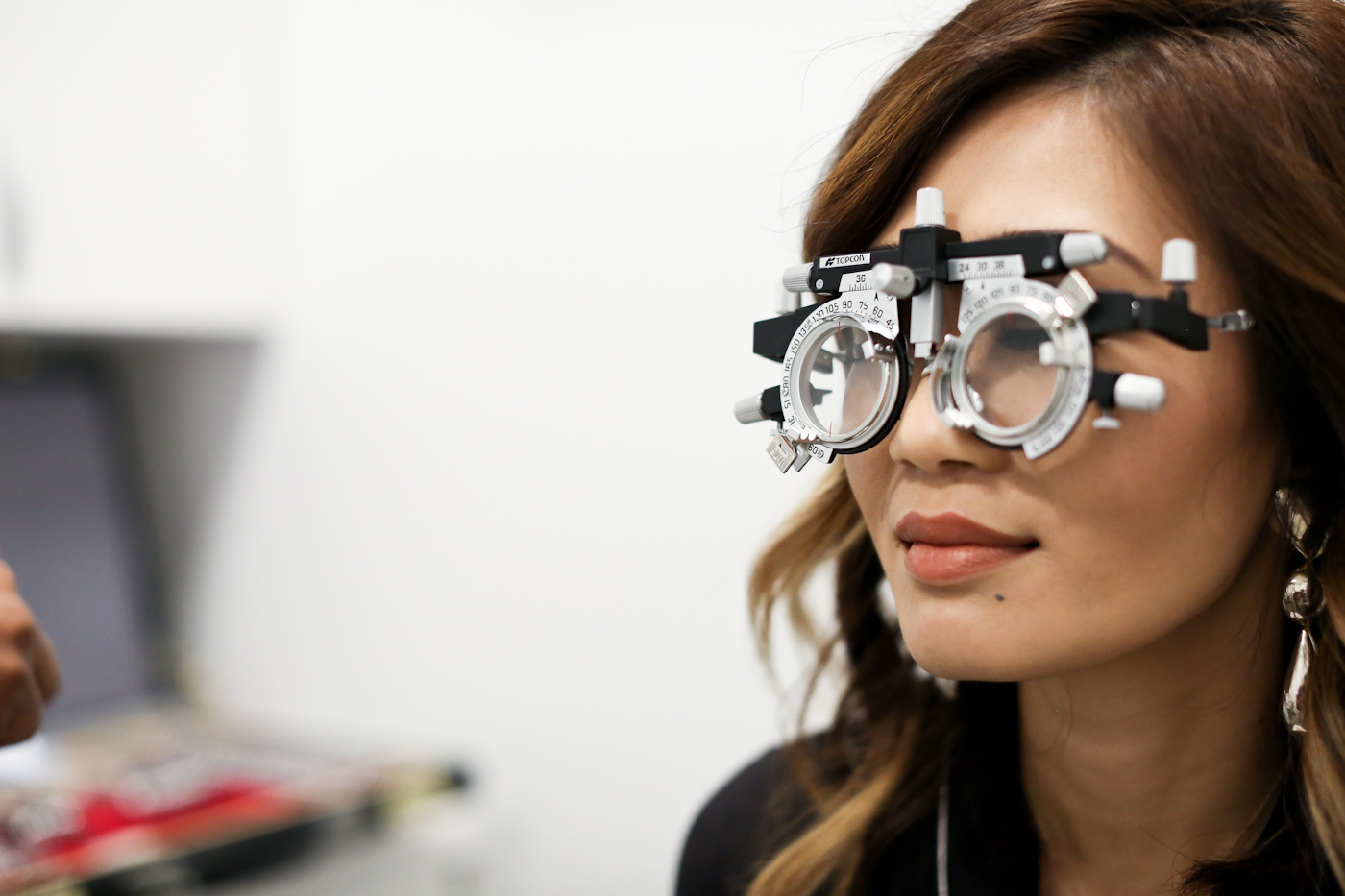 A few more minor adjustments and checks with these funky glasses to really make sure my prescription would be perfect!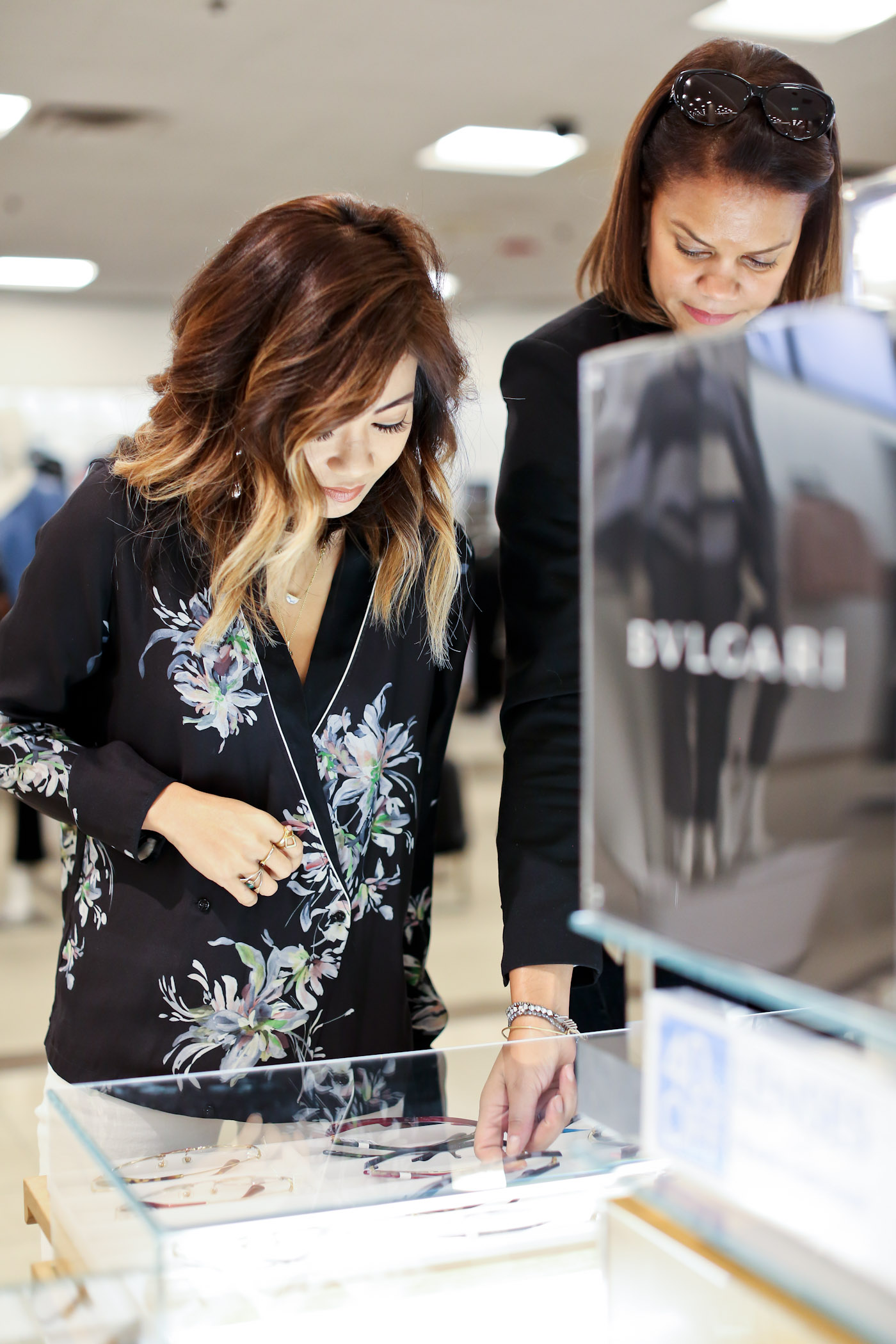 And now comes the best part.  Shopping!
LensCrafters carries some amazing brands.  Prada, Miu Miu, Michael Kors, Tory Burch, Versace, Coach, Dolce & Gabbana, and so much more.  It was a little too fun choosing my perfect frames.  I quickly had a pile of 10-15 frames next to me.  I was so happy to have had the lovely staff help me narrow them down to a final 4.  At which point they whipped out an iPad with the MyLook app to take photos of each style so I could view them on me side by side.  This quickly helped me decide on the perfect pair.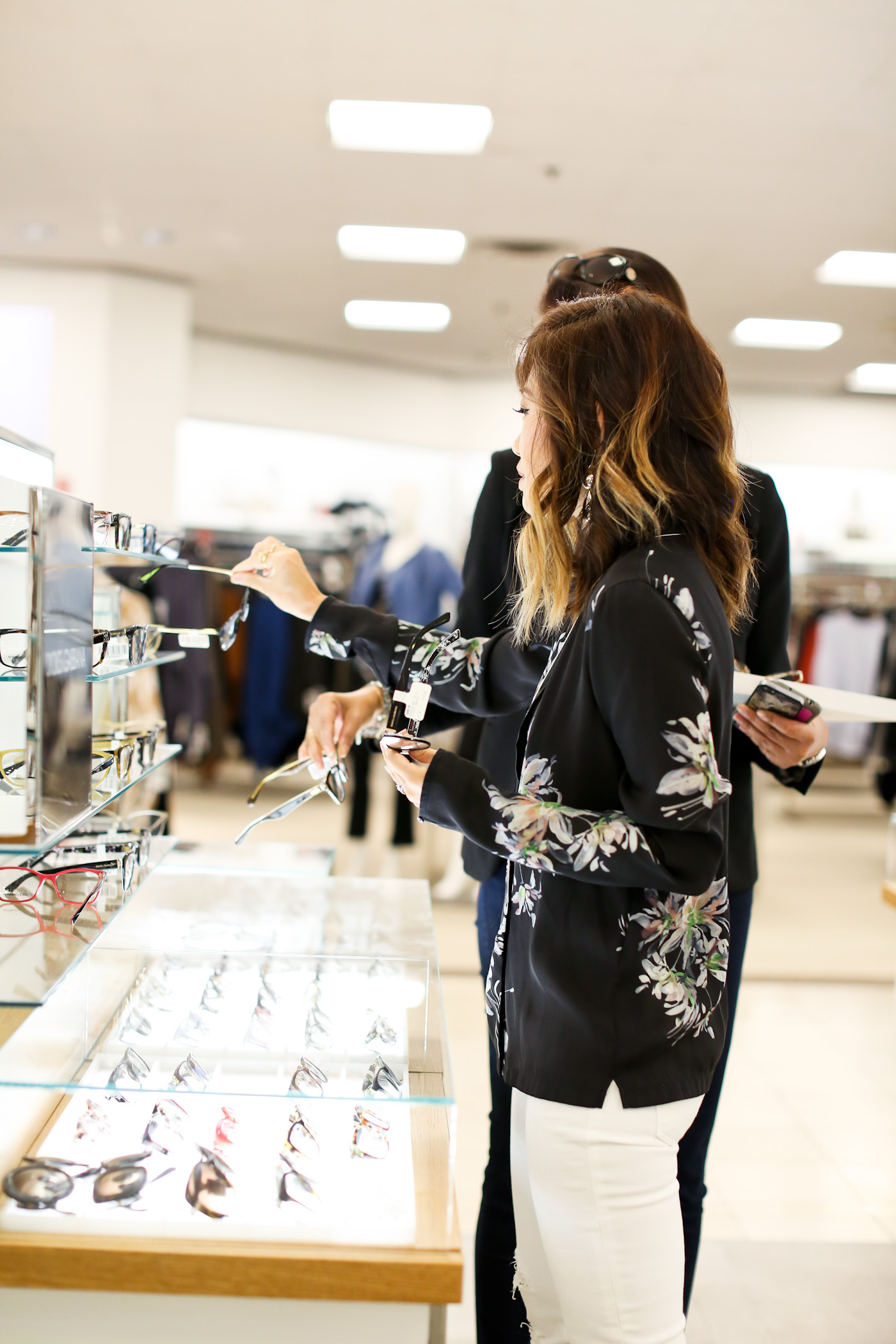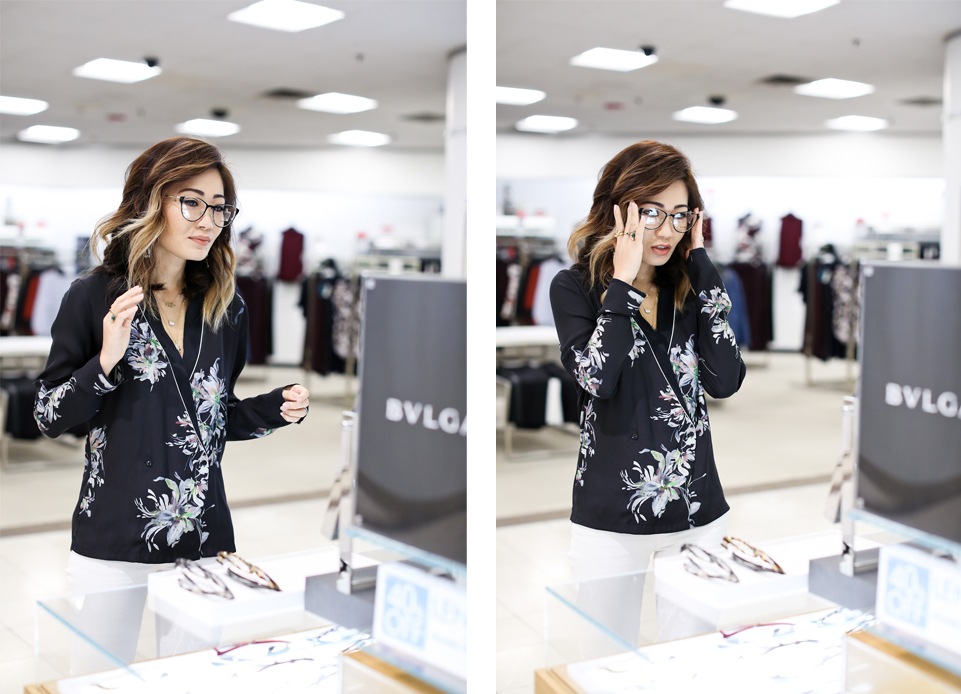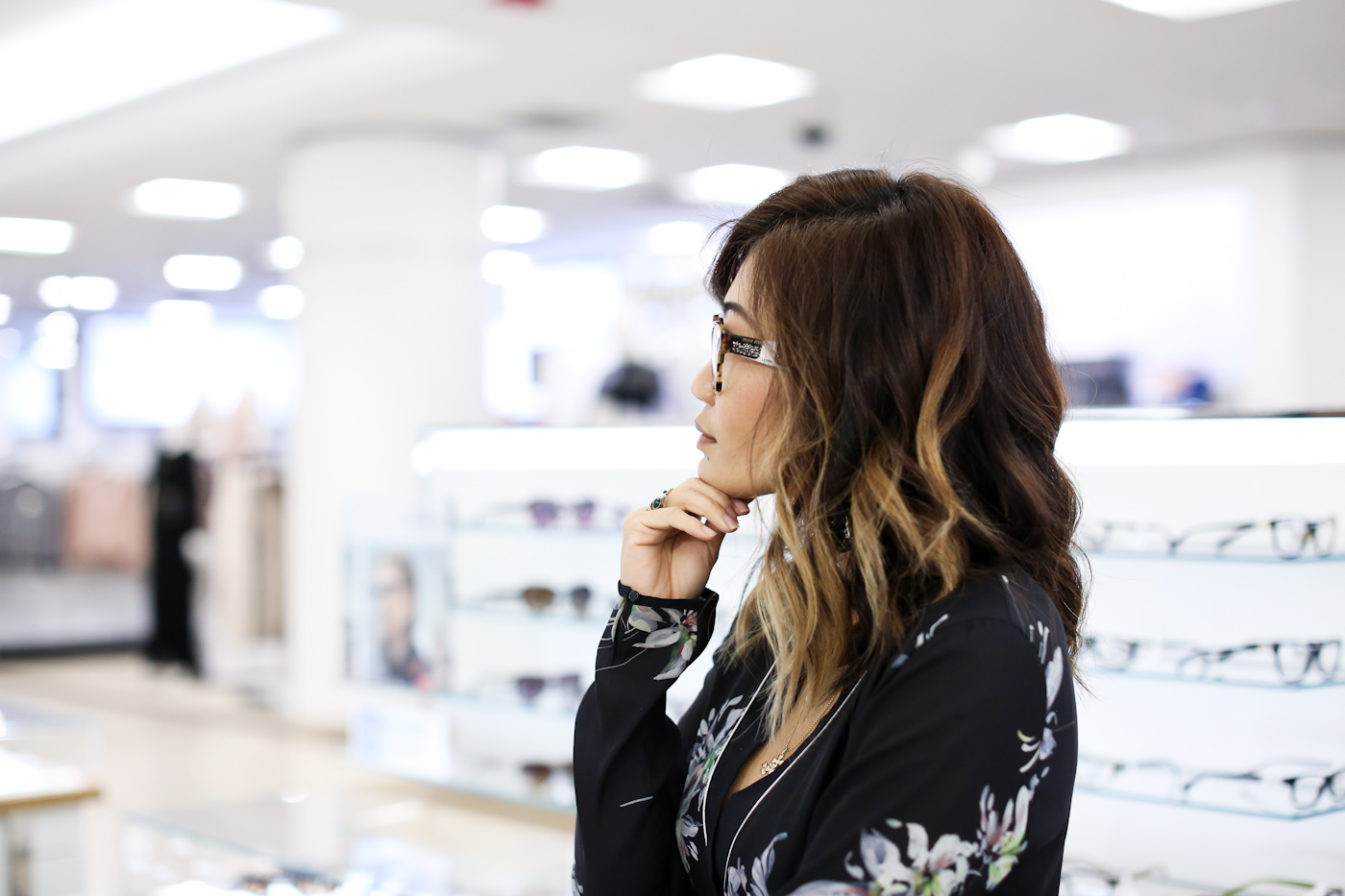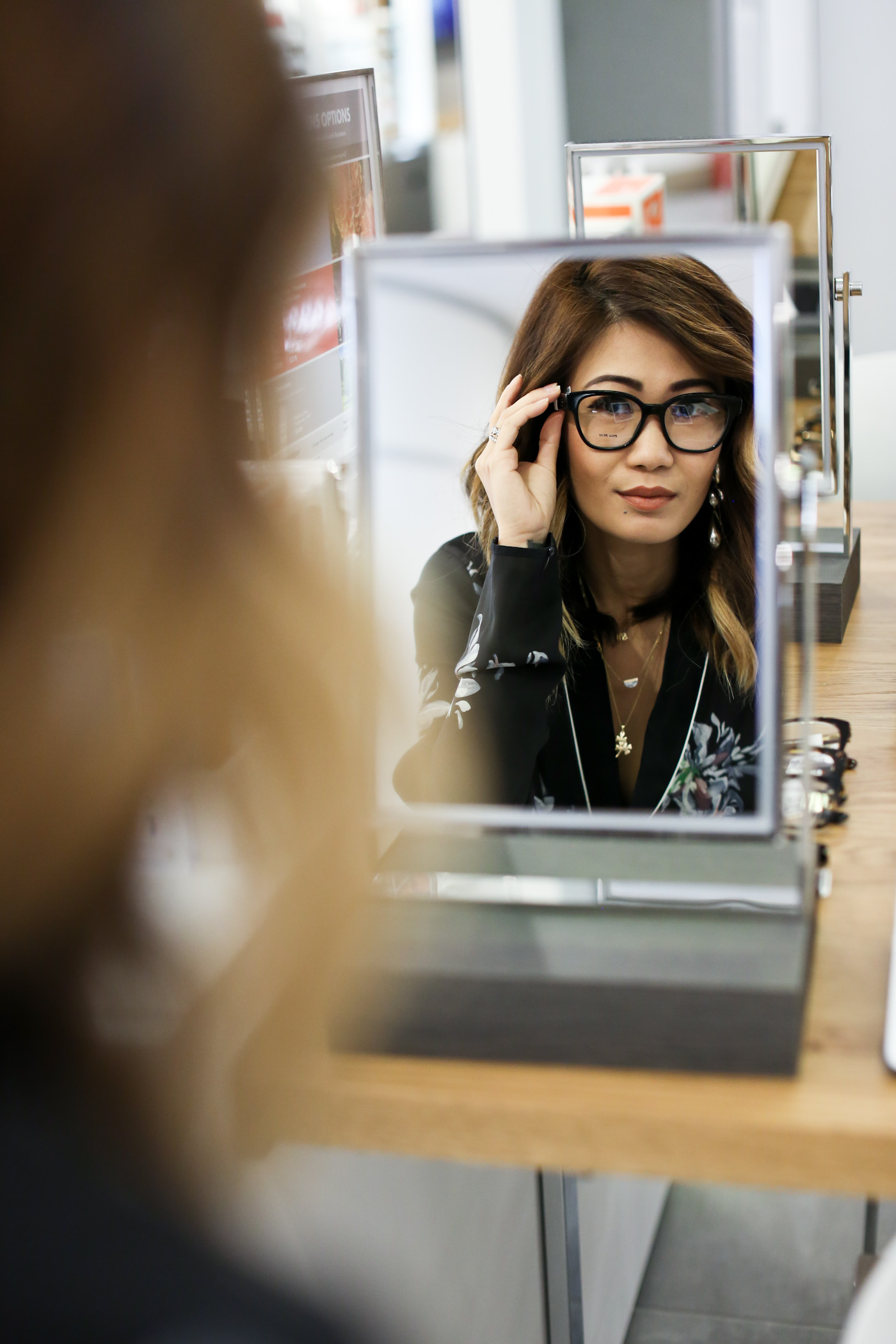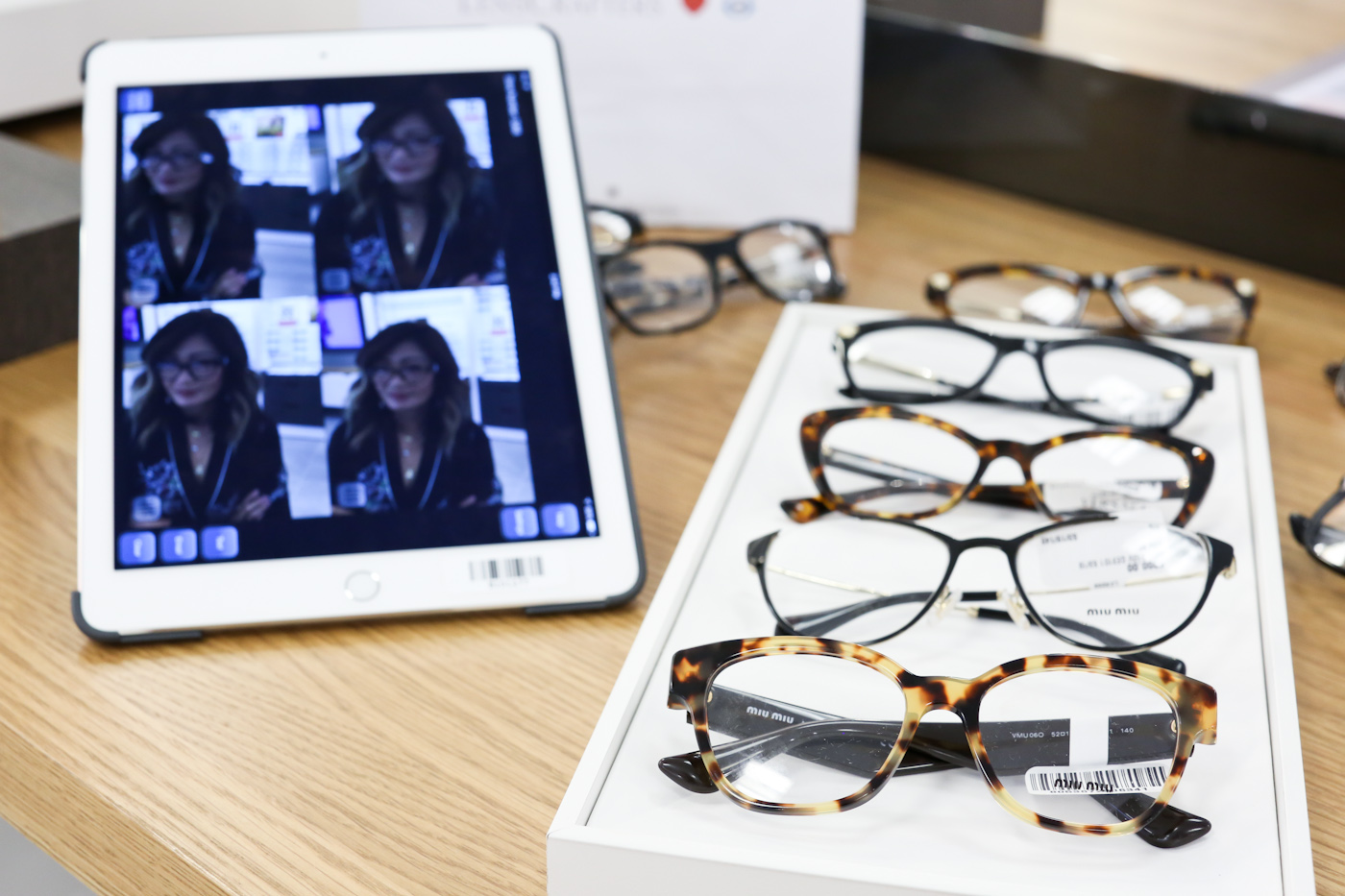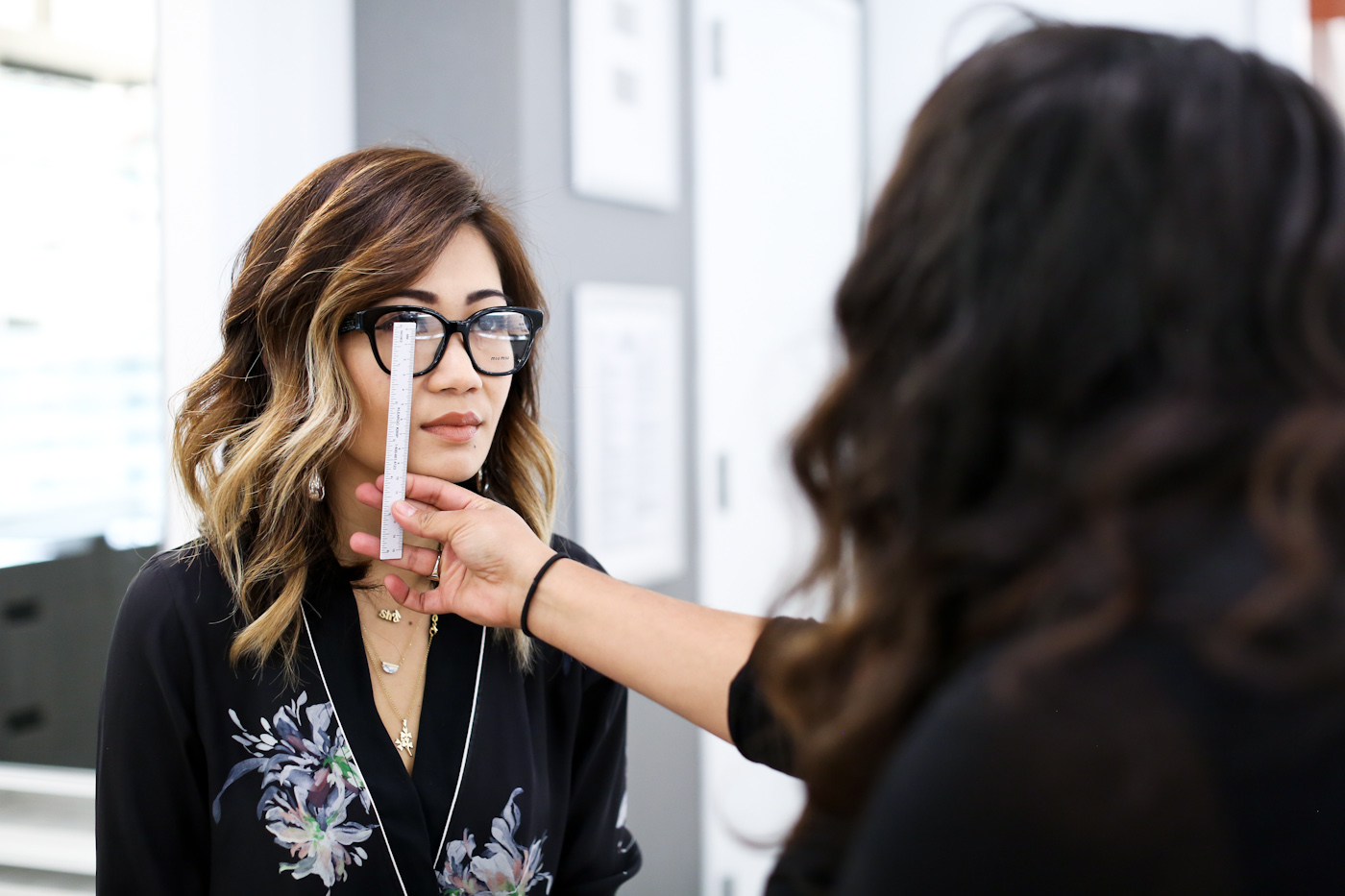 One final fitting check and my frames were sent off to the lab for my lenses to be put in.  Everyone took such care on making sure I had the perfect prescription and the perfect frames.  The process was incredibly smooth and I actually had so much fun during my appointment and chatting with the doctor and staff.  They have a great selection of frames to choose from.  I am happy to report that I am quite obsessed with my new frames.  I didn't realize how not having a pair of glasses that were perfectly calibrated to my eyes really affected me.  I was constantly wearing contacts and "accidentally" falling asleep in them.  So so so so so bad I know.  But being that I disliked my old glasses so much, I never wanted to put them on.  Now I am more than happy to wear my glasses.  Even for the whole day.  They are so comfortable and light and I can see much sharper through them.  Since glasses can be much more precise in the prescription than contacts, things do appear clearer through them.  And the ones I chose were by Miu Miu so you know they are chic AF!
Thank you so much LensCrafters!  And congratulations on all your store openings inside Macy's!
---
---
3 WAYS TO STYLE YOUR NEW GLASSES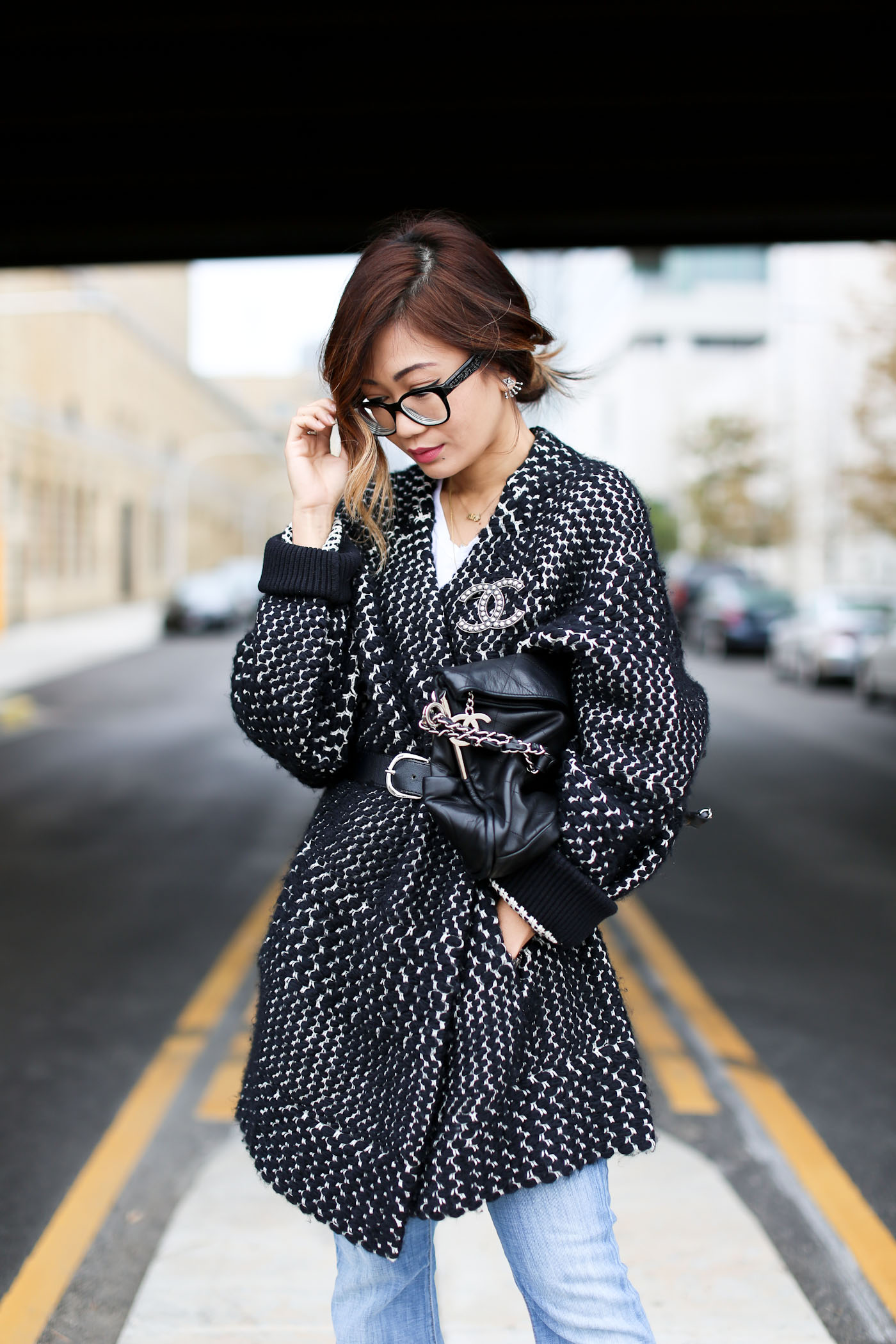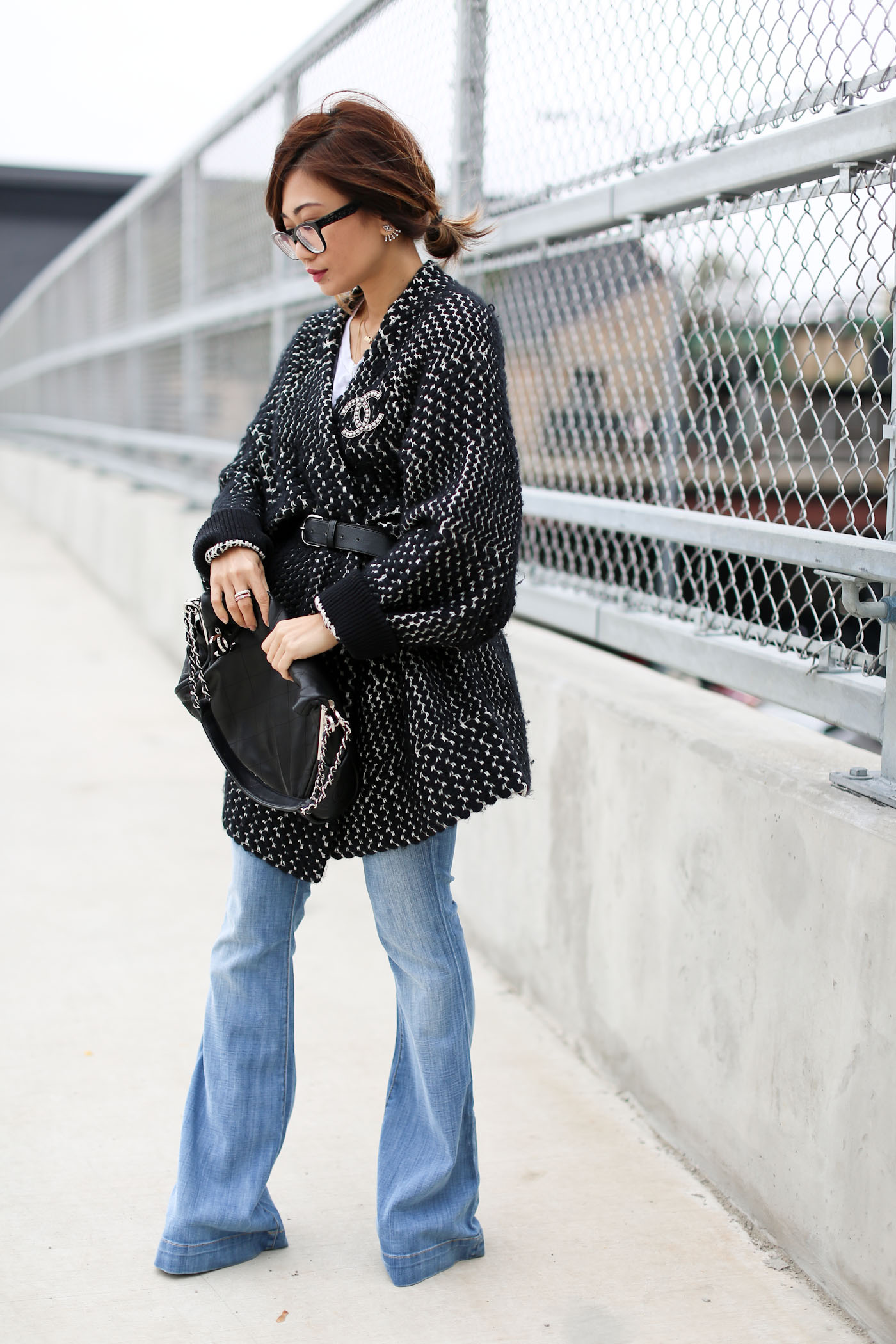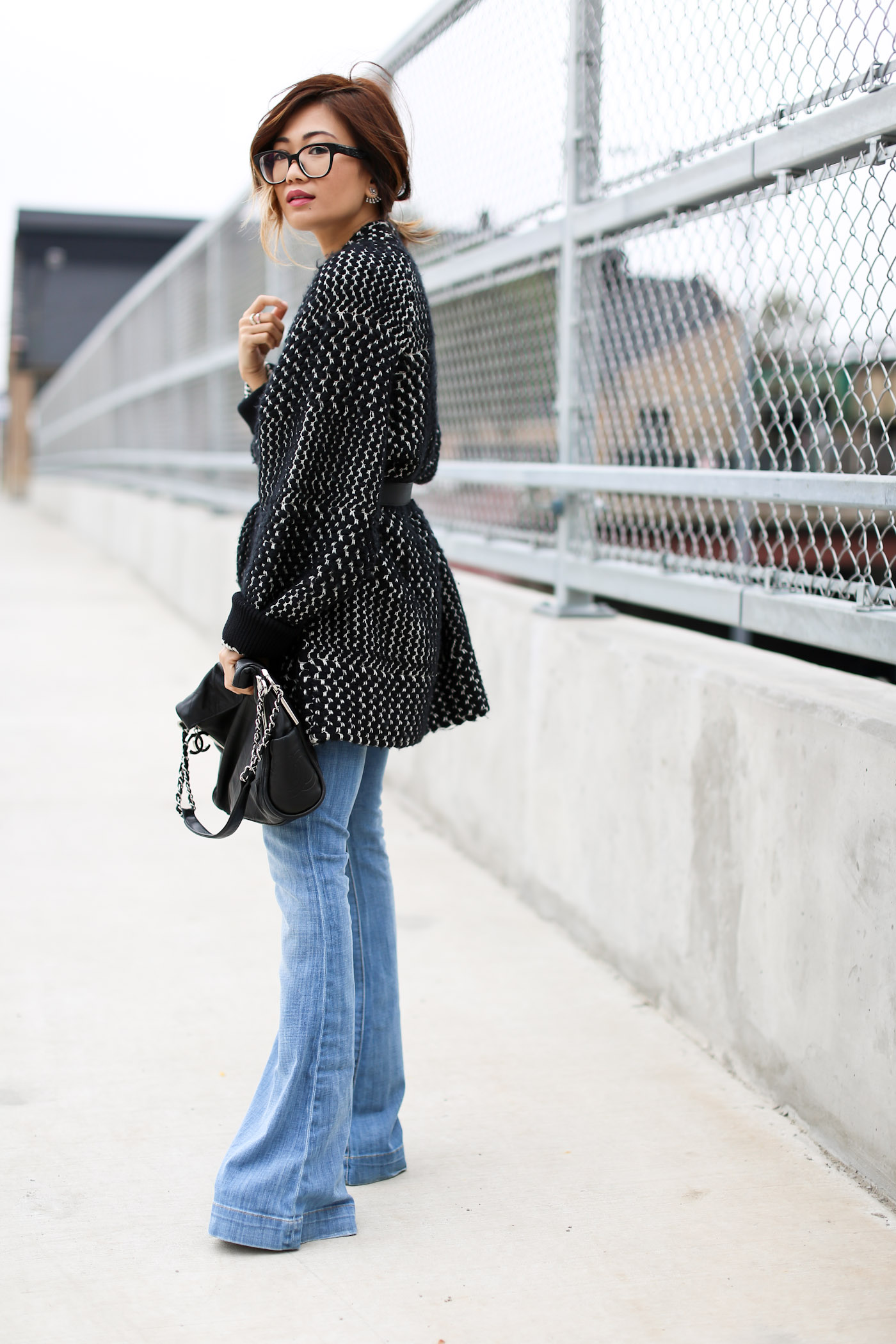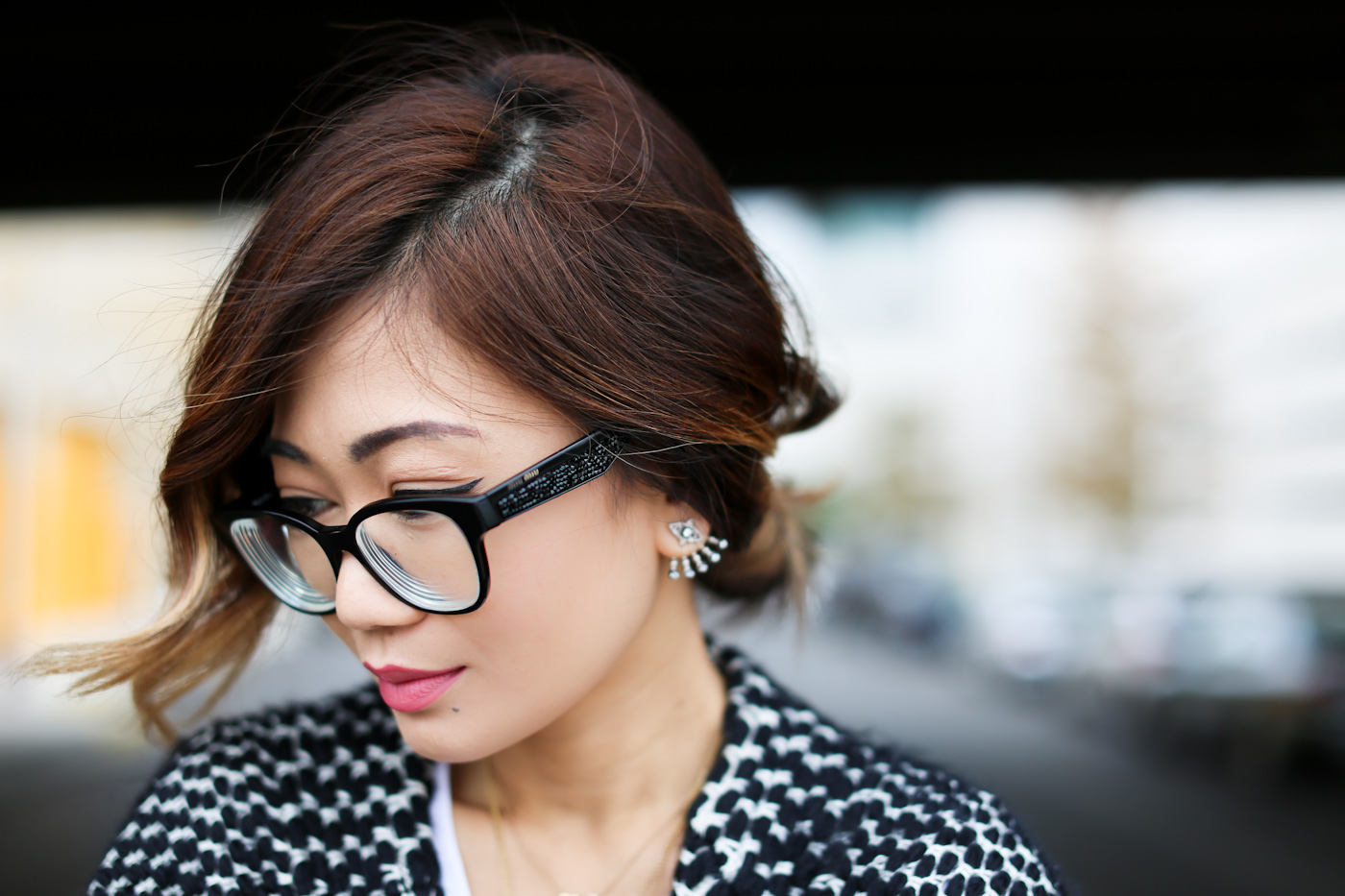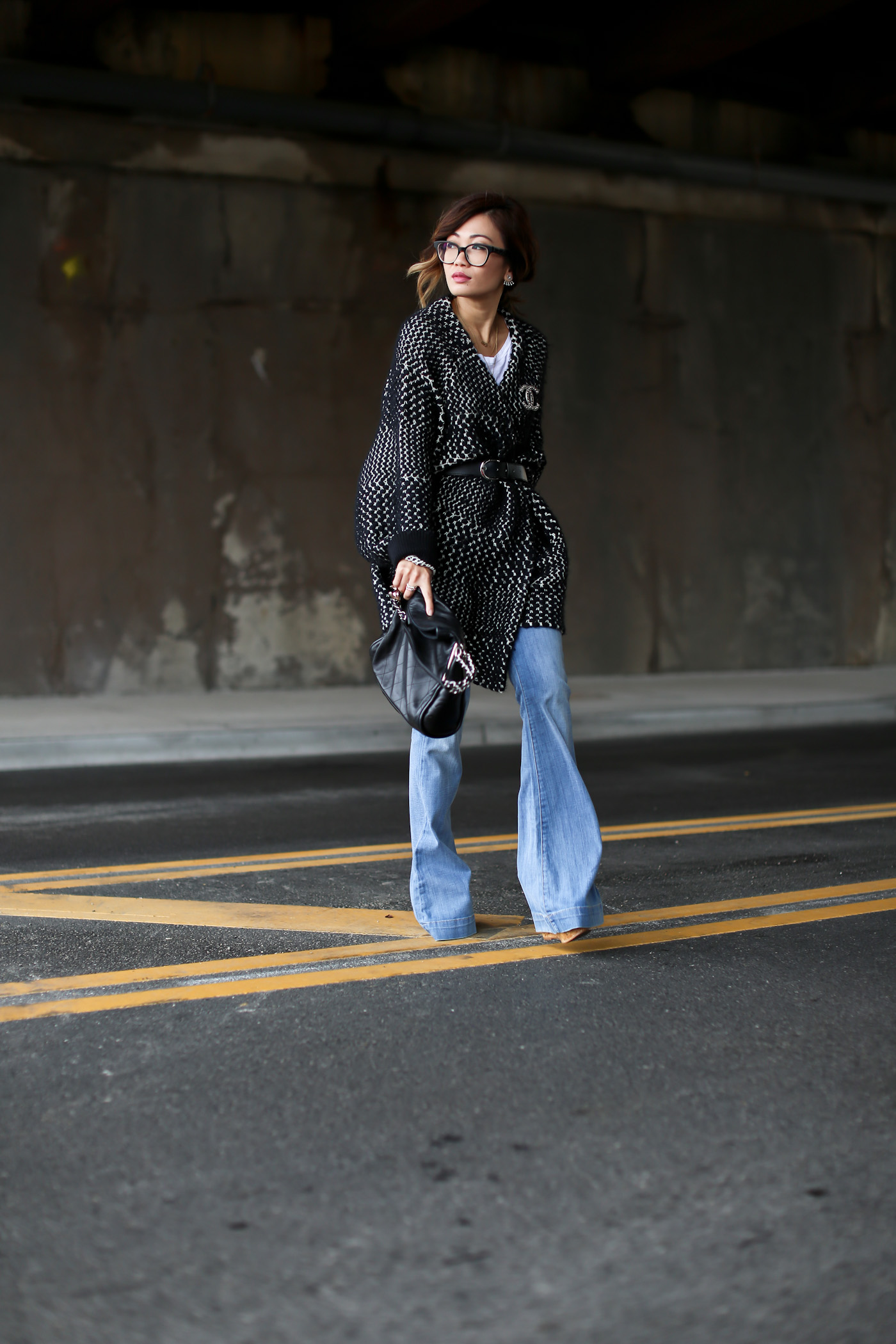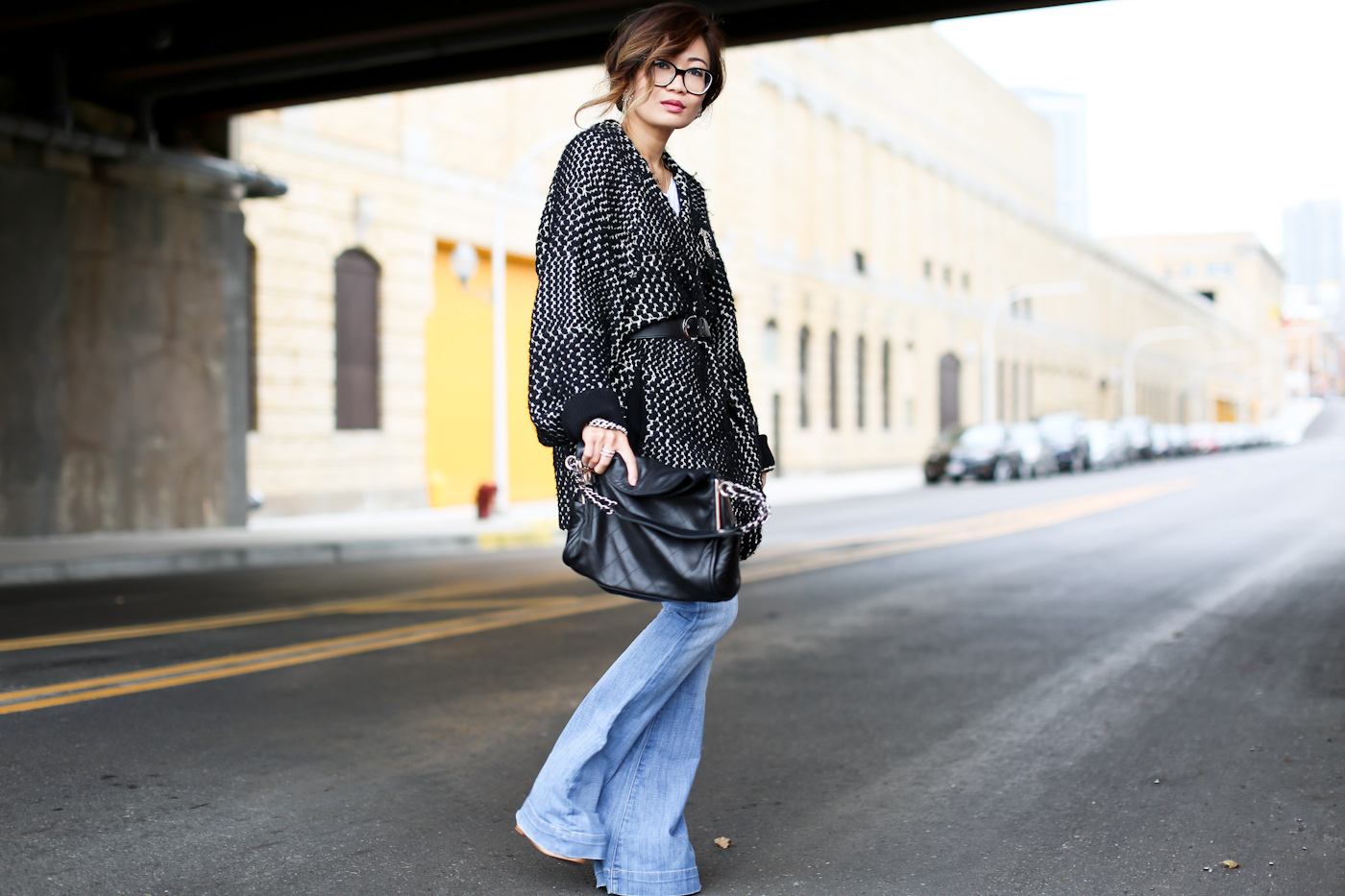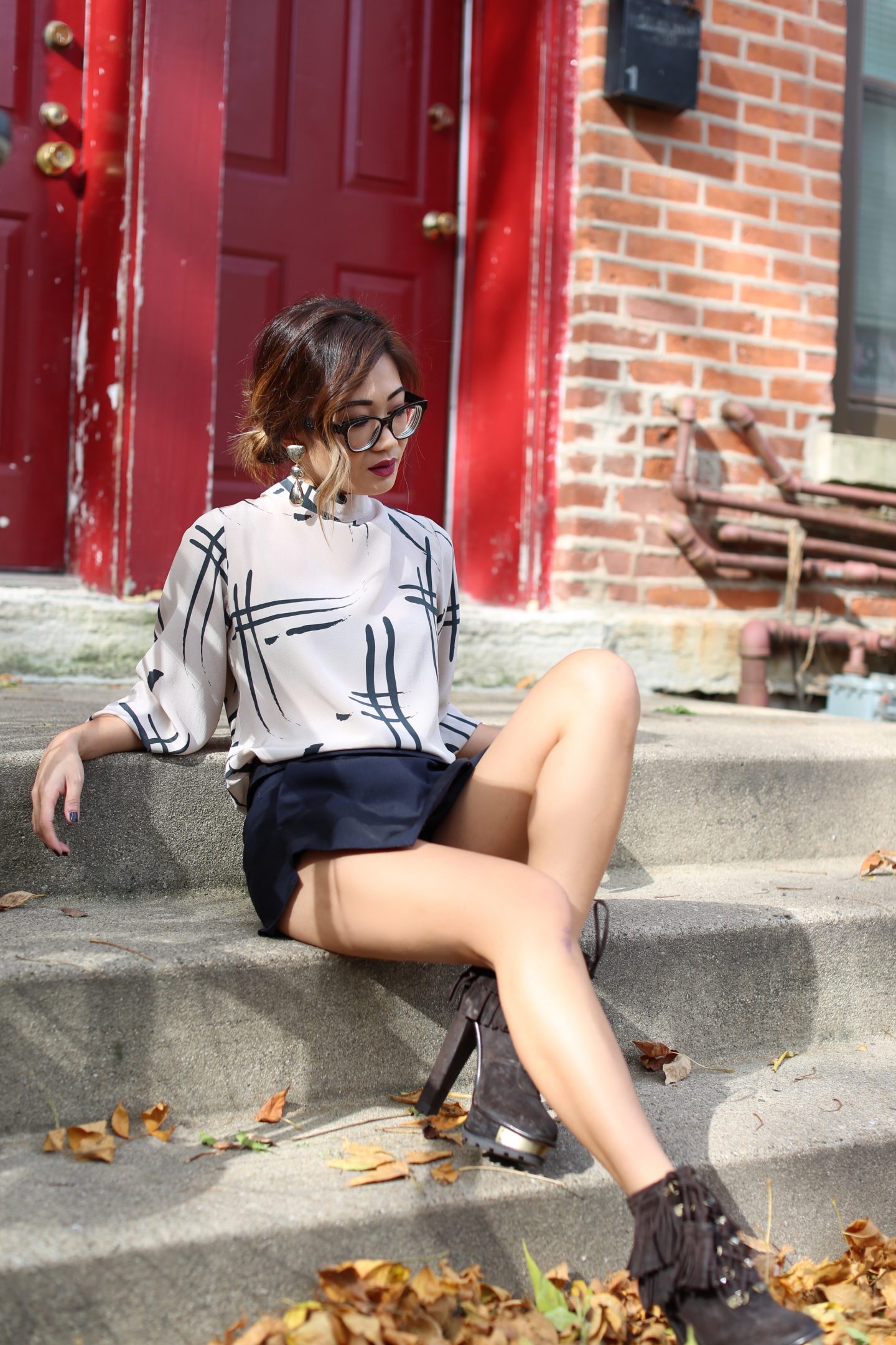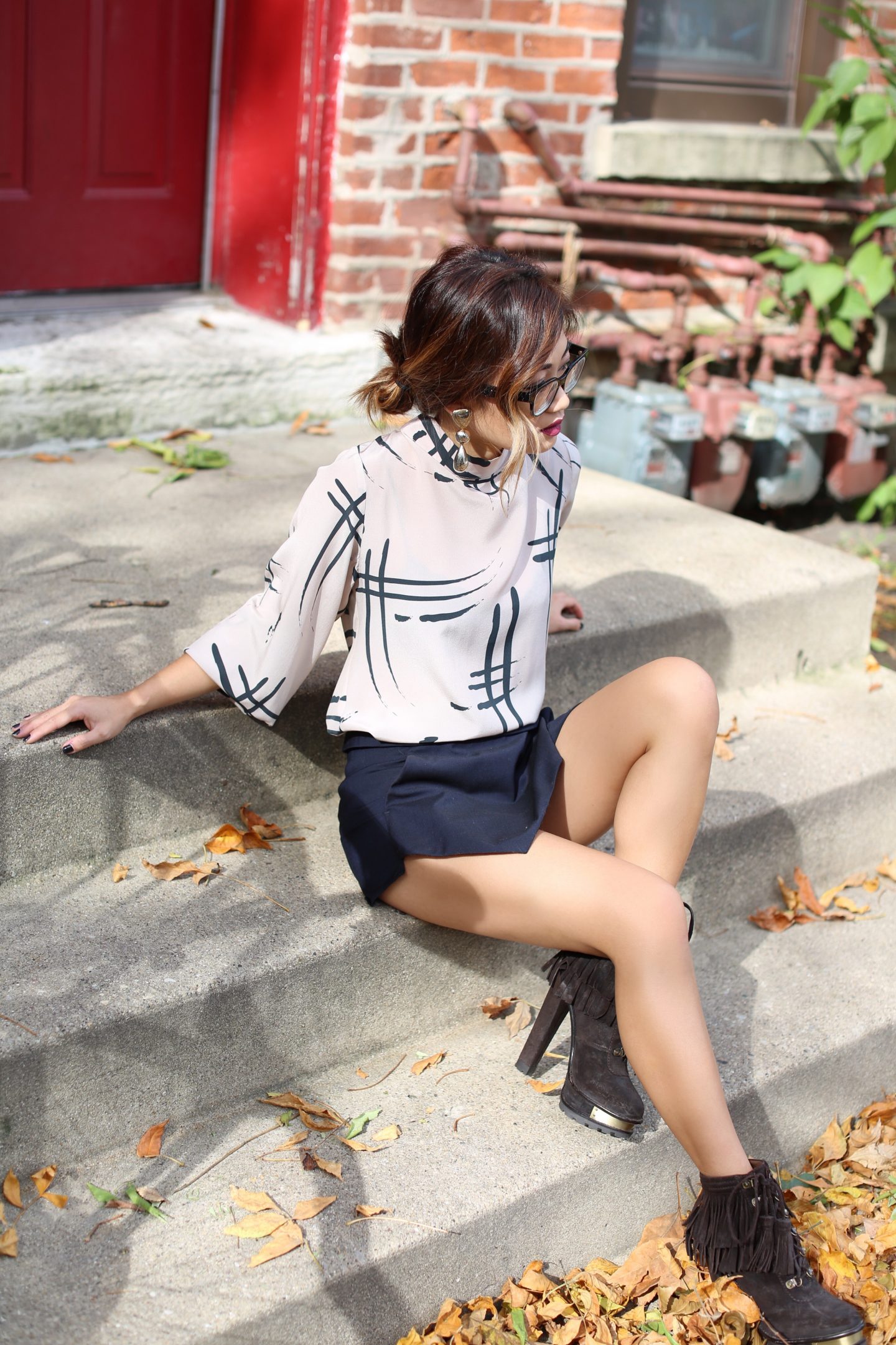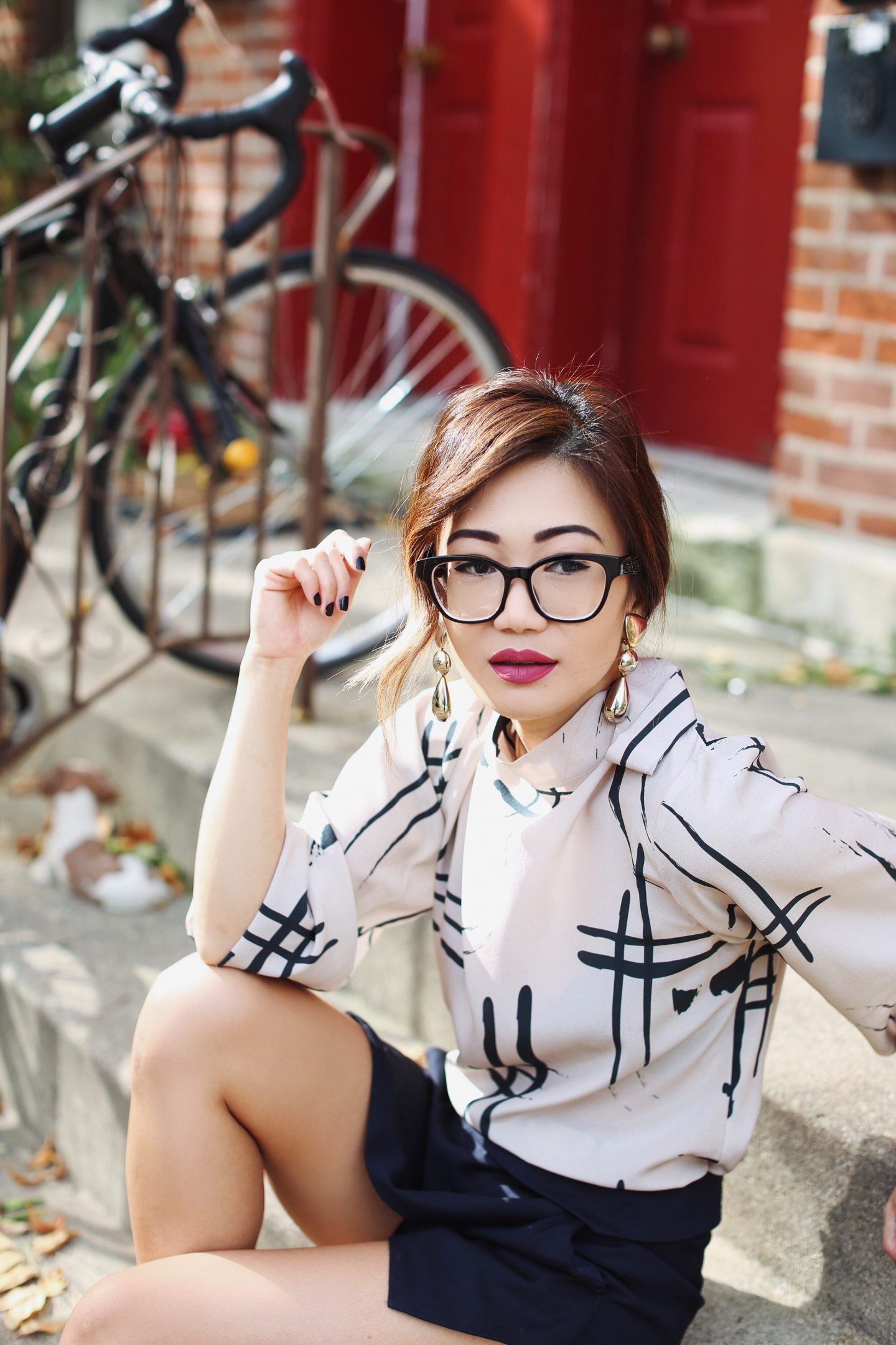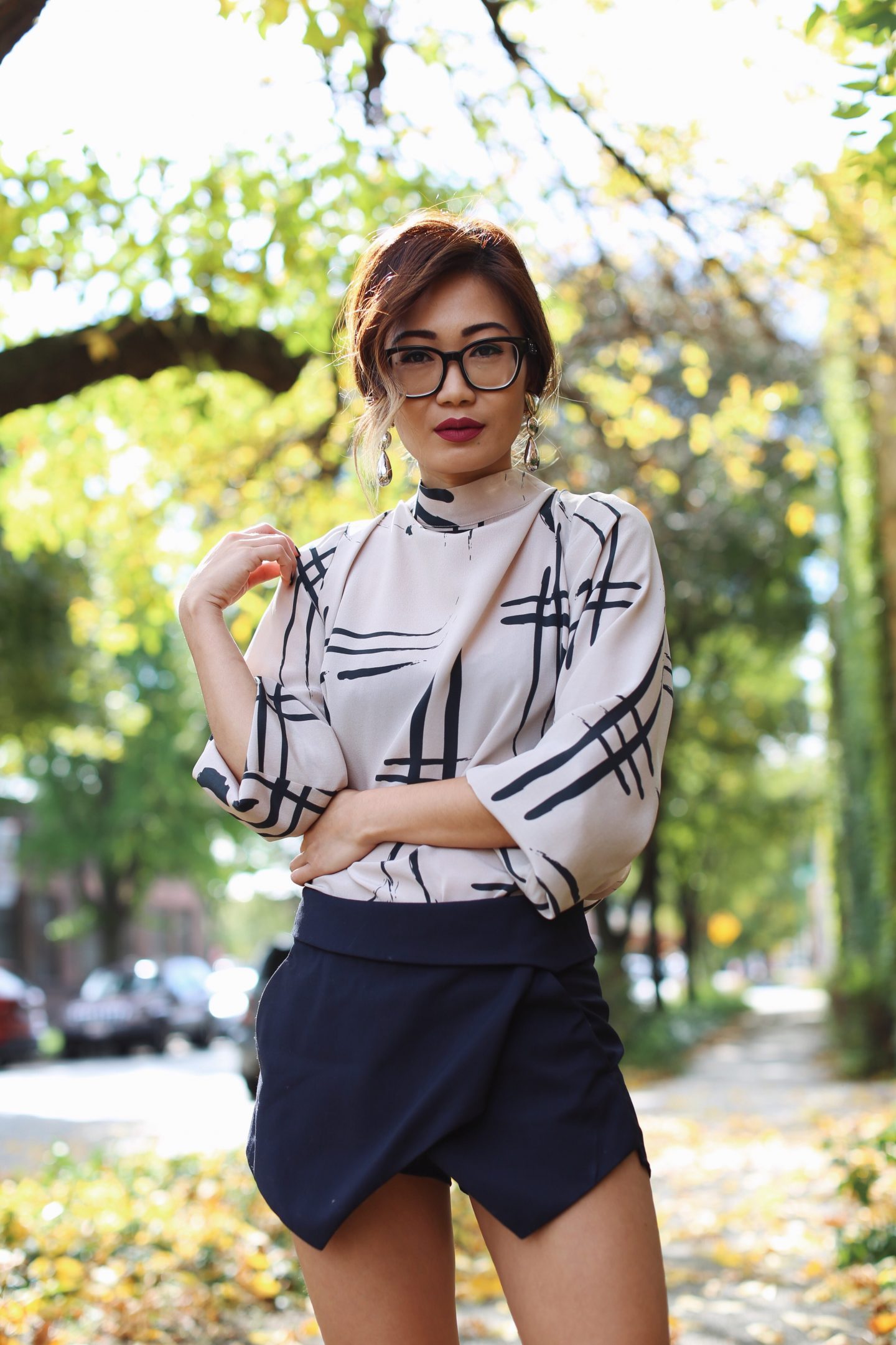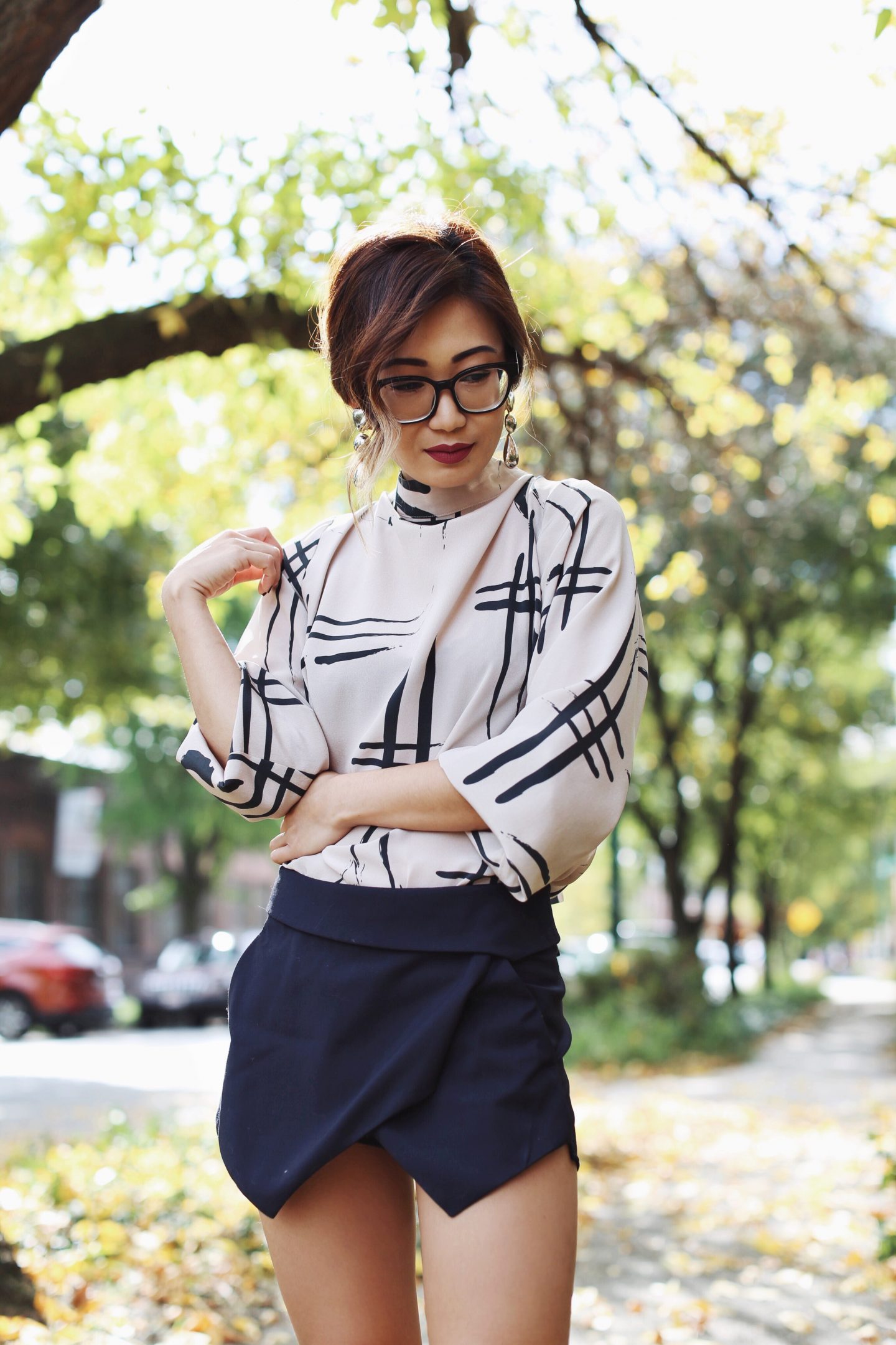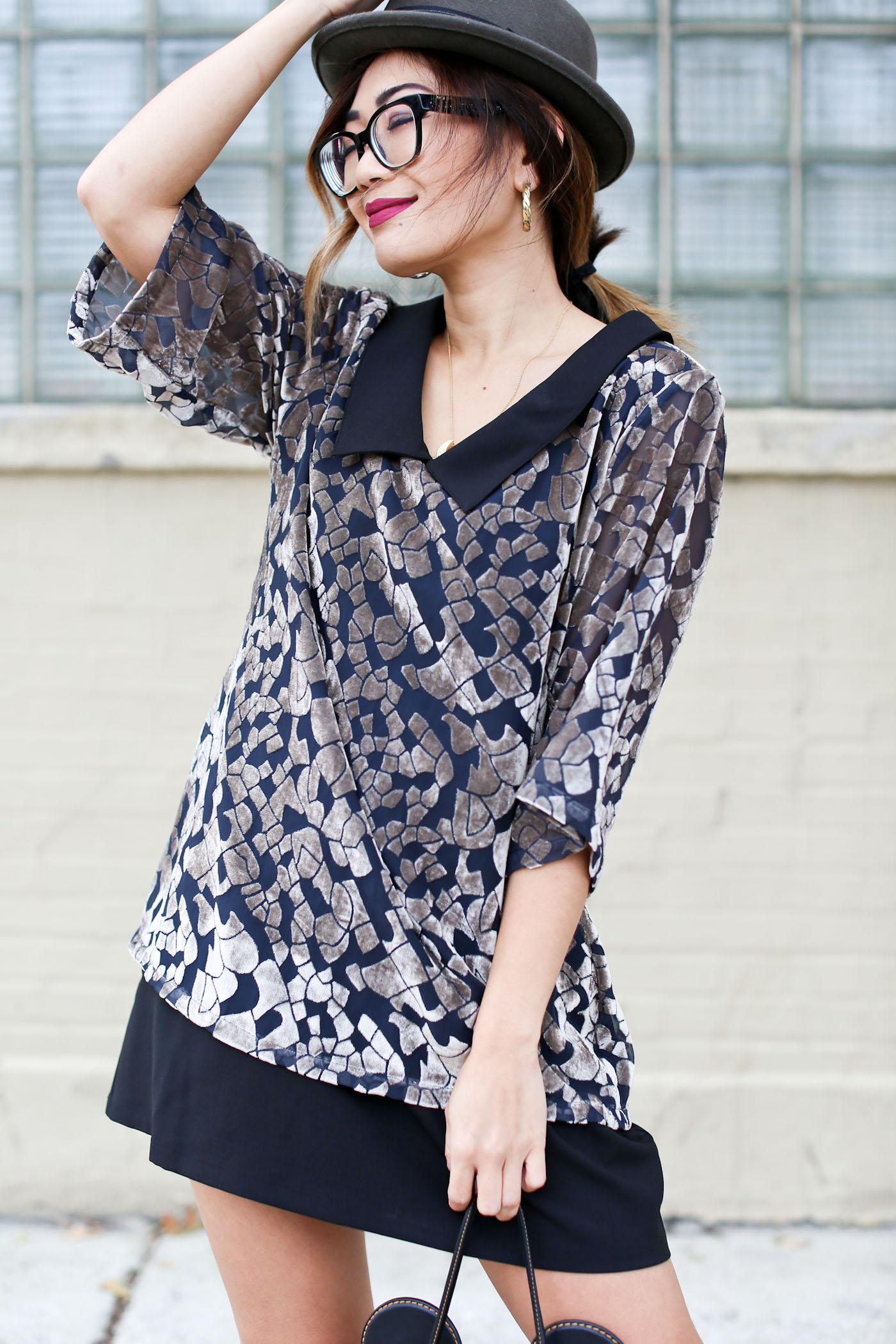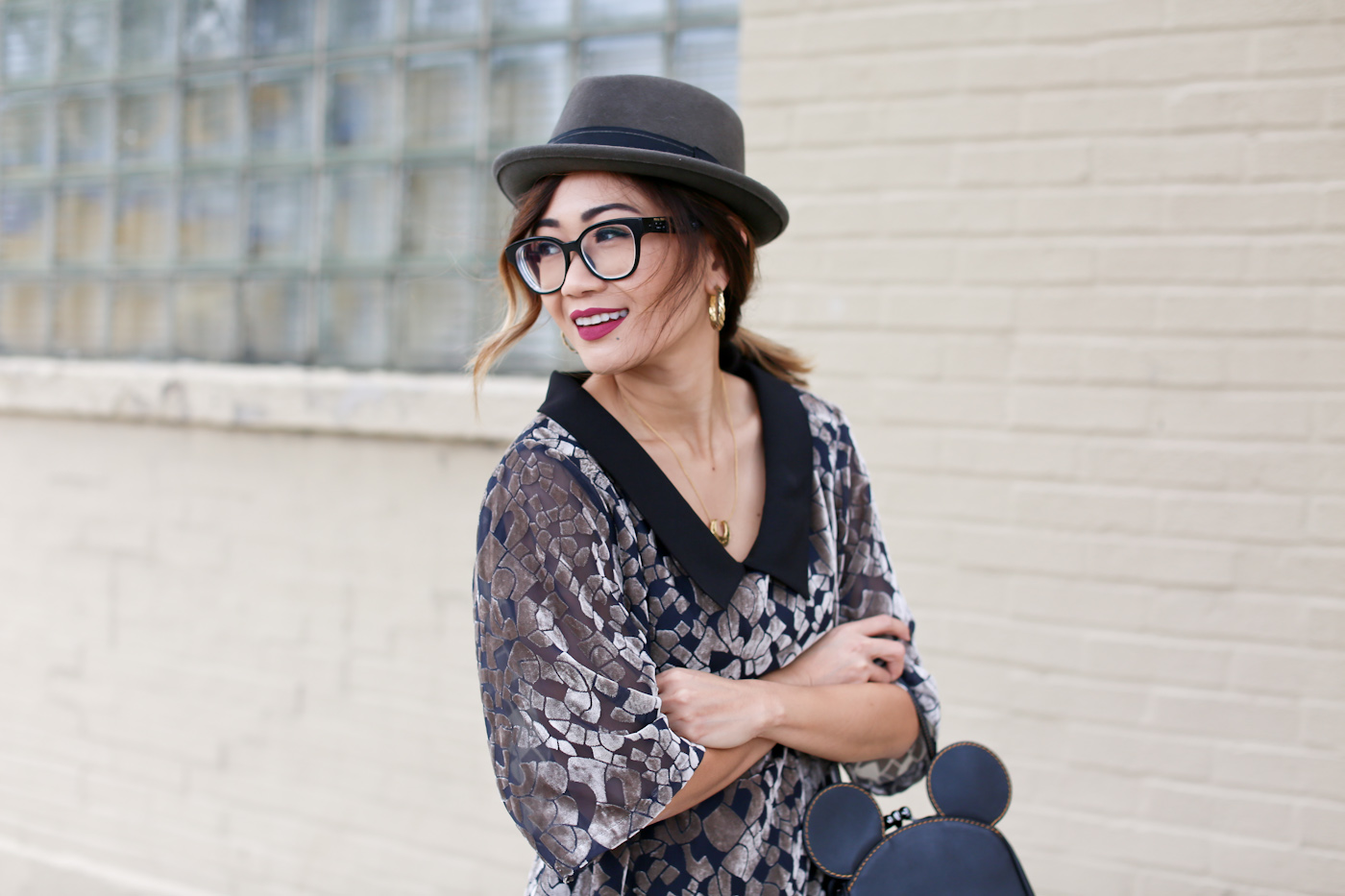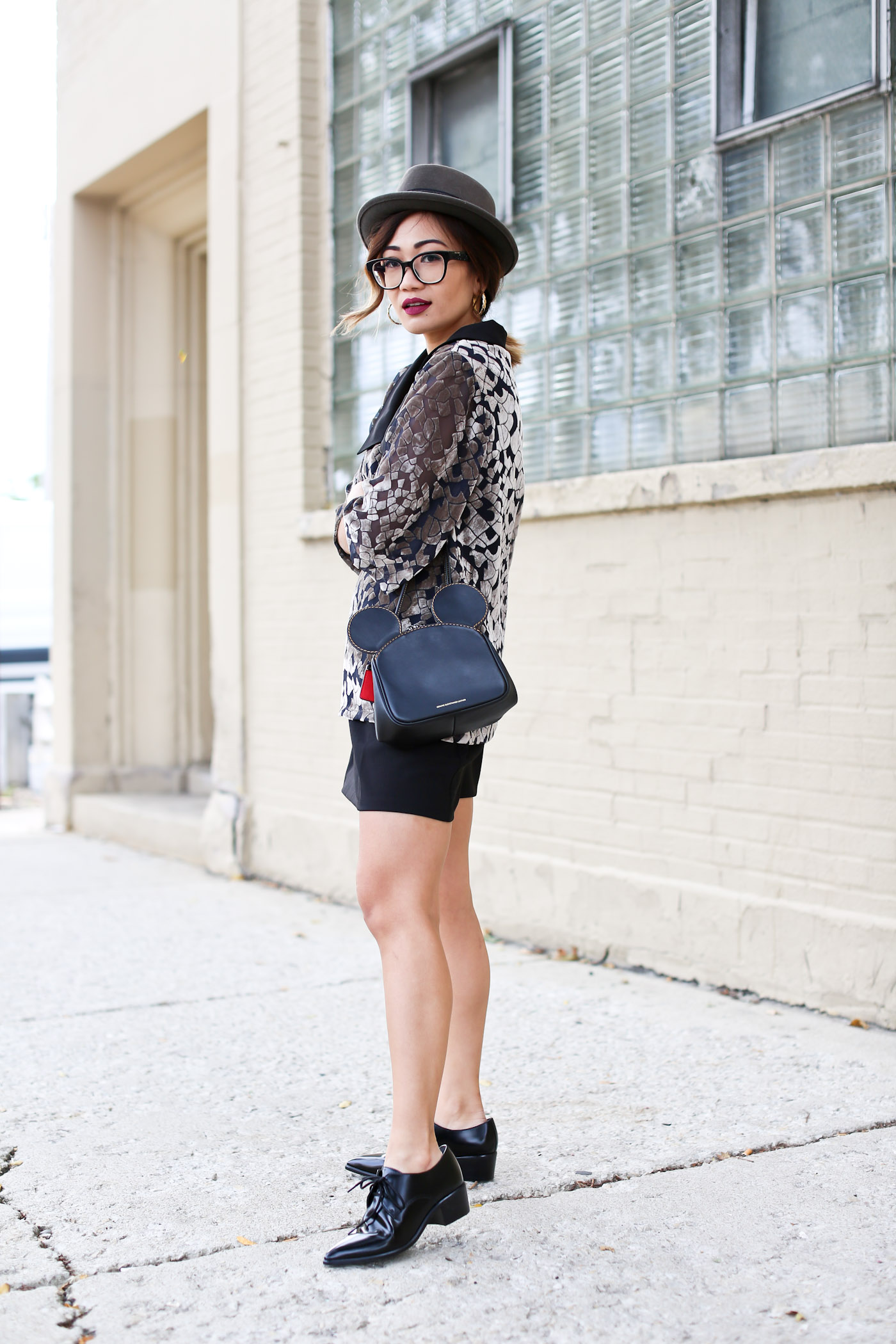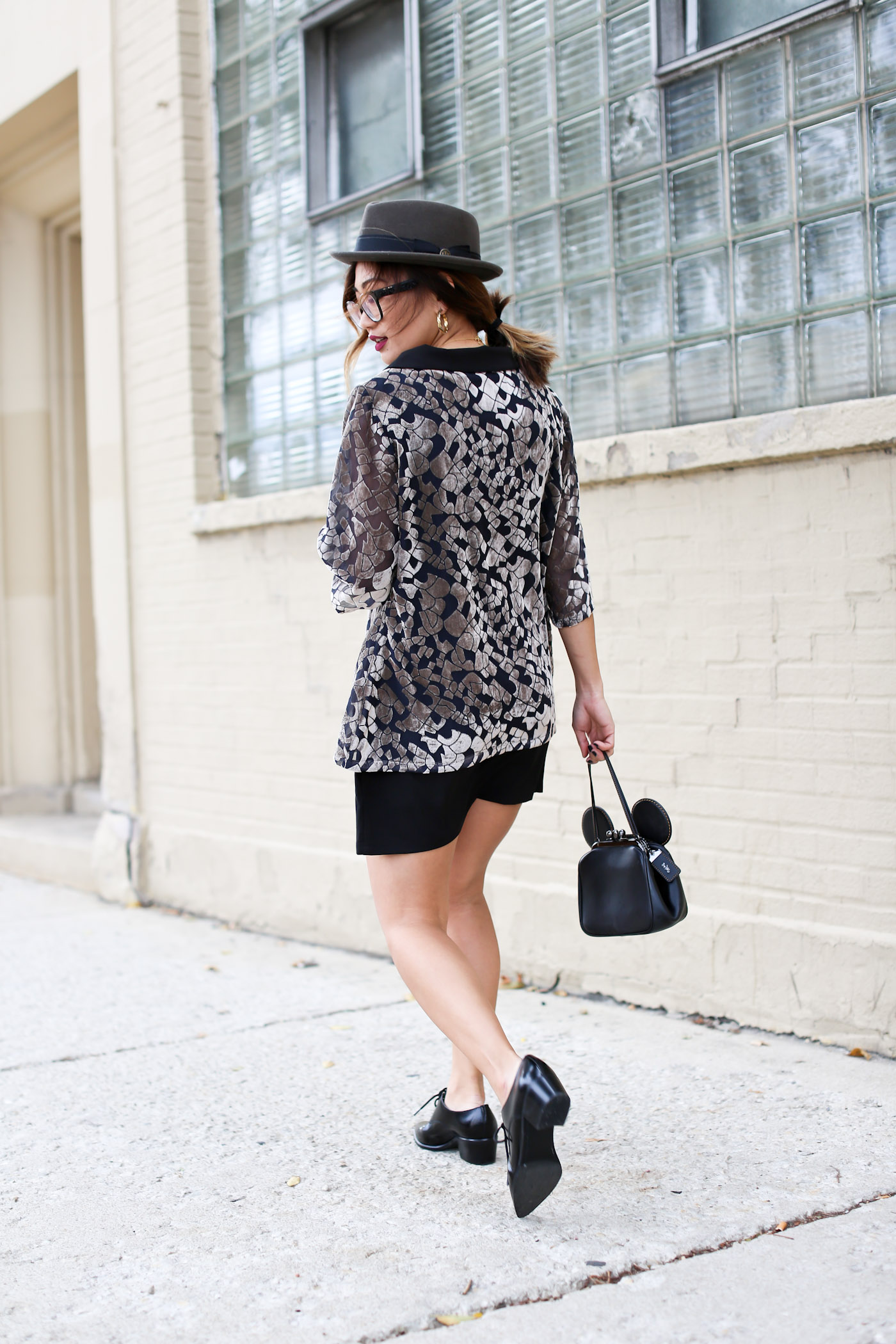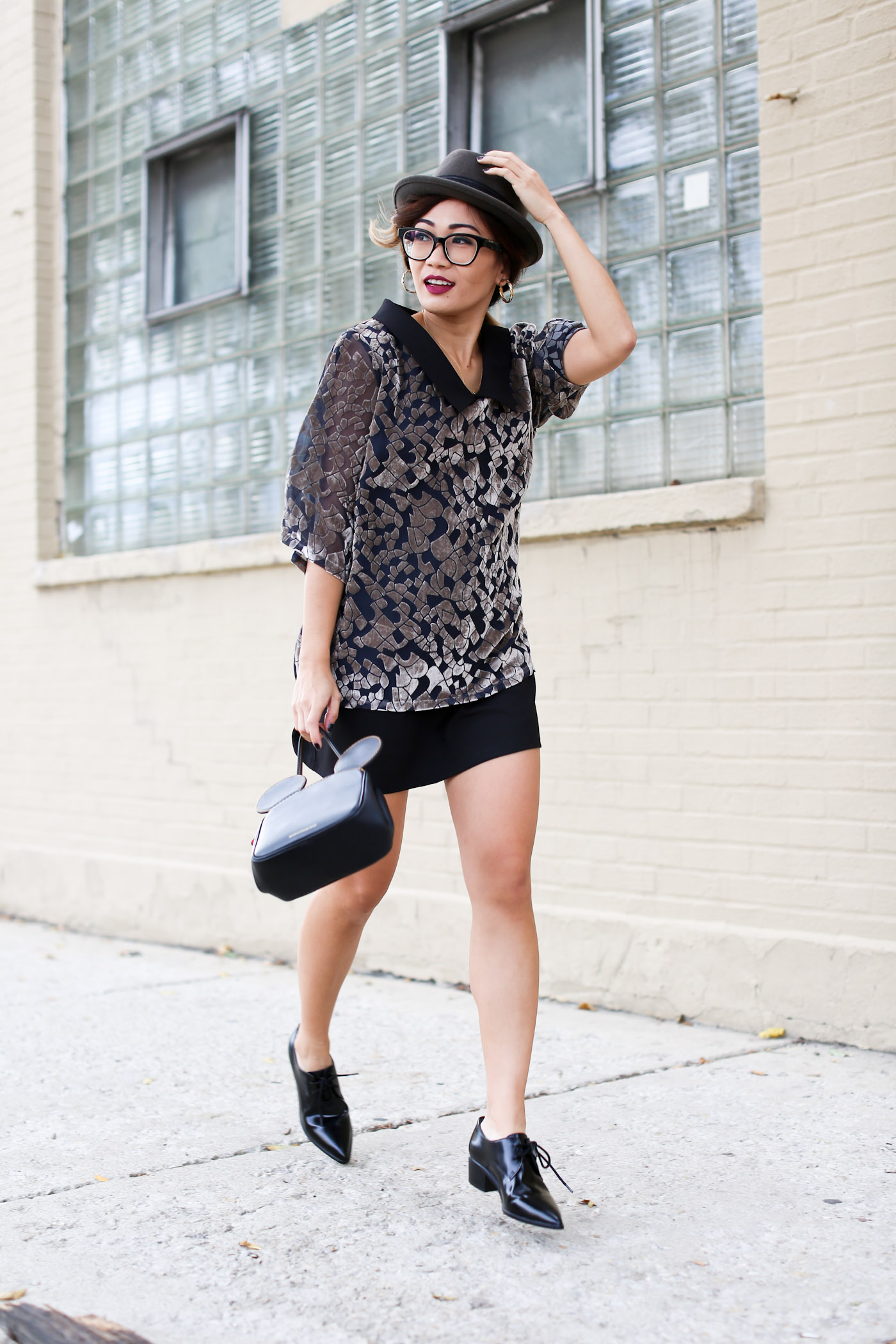 I hope you all enjoyed the looks I styled with my new glasses.  I actually like wearing glasses as part of my outfit.  I even had a few pairs that were just for fashion with no prescription lenses.  Thanks for following along and I hope you enjoyed this post!  I encourage you to check your local Macy's store and see if there is a LensCrafters inside!
---
---
LENSCRAFTERS AT MACY'S GIVEAWAY
And finally to celebrate the partnership between LensCrafters and Macy's, I am happy to host a fantastic giveaway on my Instagram account!
One lucky winner will receive a complimentary eye exam along with frames and lenses so you can also rock some new glasses this season!
Entry is simple.  Head over to my Instagram account and locate this photo and follow the instructions from there.