DRESSY LACE CAMI + OVERSIZED WOOL COAT
Welcome to my final styling of this super versatile and chic cami, a beautiful dressy lace cami look paired with an oversized wool coat!  This is probably my favorite set of photos from the three as you can tell by how many I used on this post.  Lol.  I created this dressy lace cami look by adding a beautiful floral print pleated skirt which is not only super comfortable but also really fun to swish around in.  The best thing about this skirt is that there are shades of blue that completely compliment the color of the lace top making the combination really work together.
I highly recommend adding a midi length pleated skirt to your wardrobe.  It's another piece that will transition through multiple seasons and can be styled up or down depending on what you pair it with.  The soft material of this skirt along with the pleats move so beautifully with each step that you really can't help but sashay your way down the block with your head held high feeling like a QUEEEEEEN!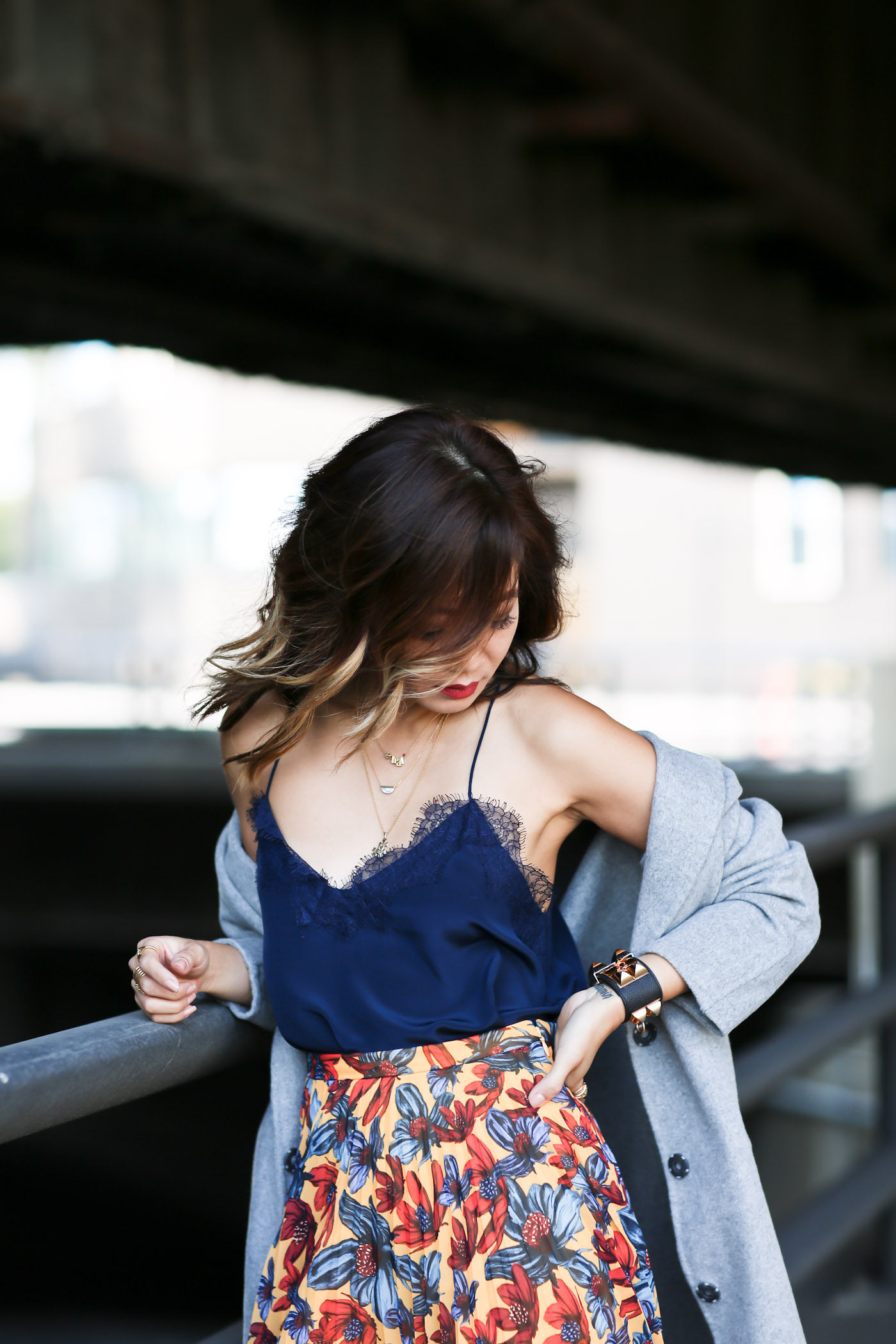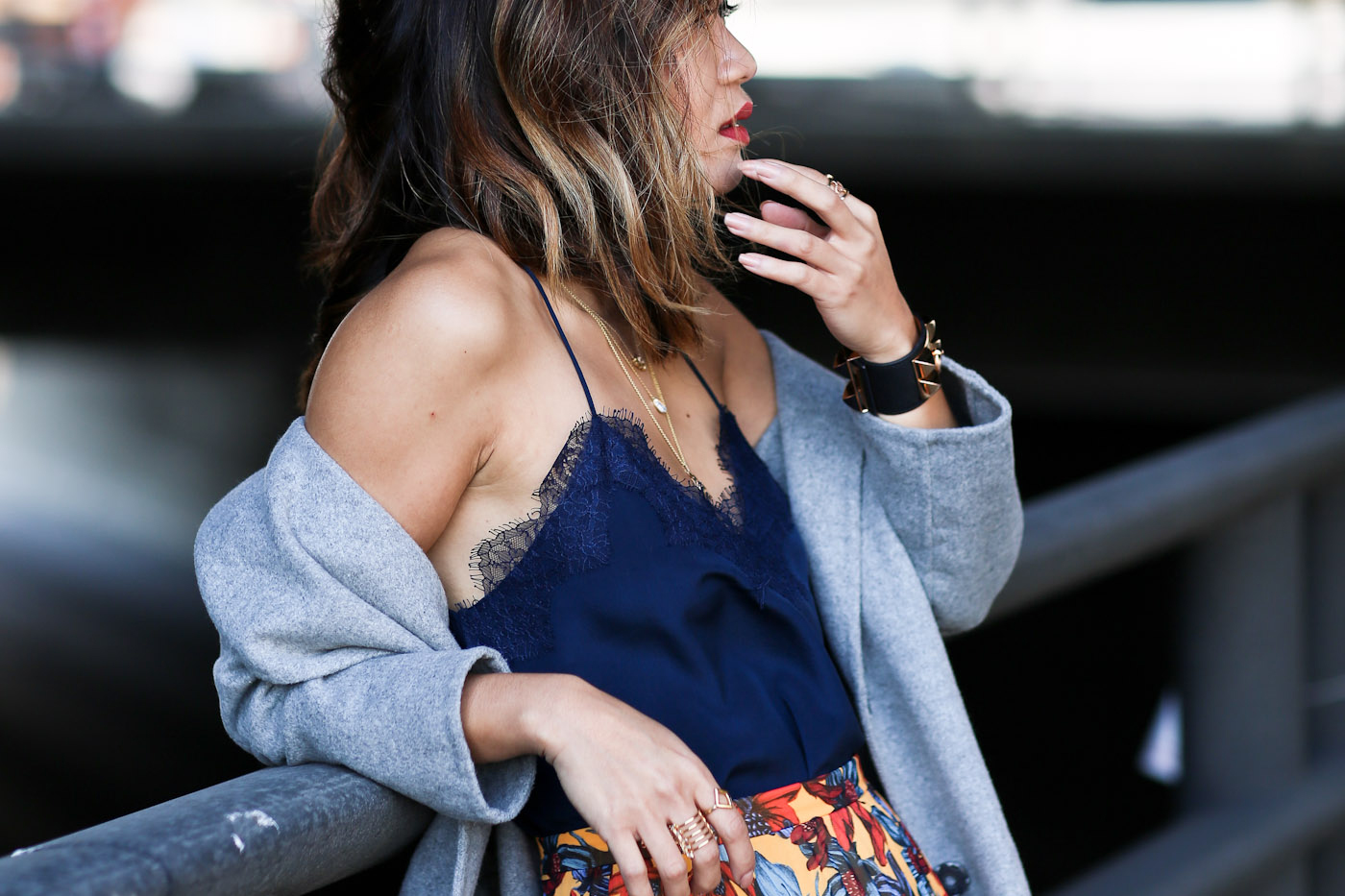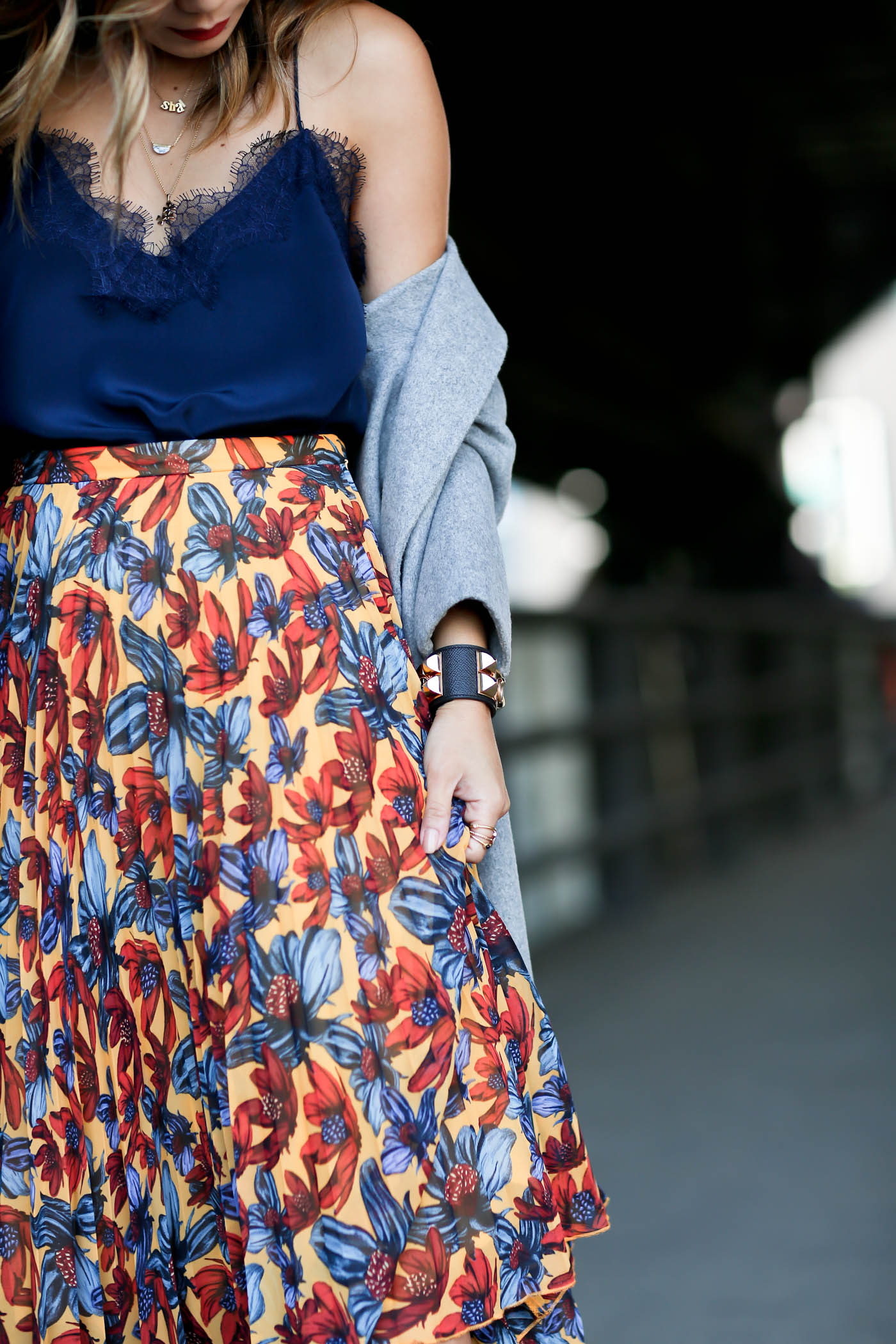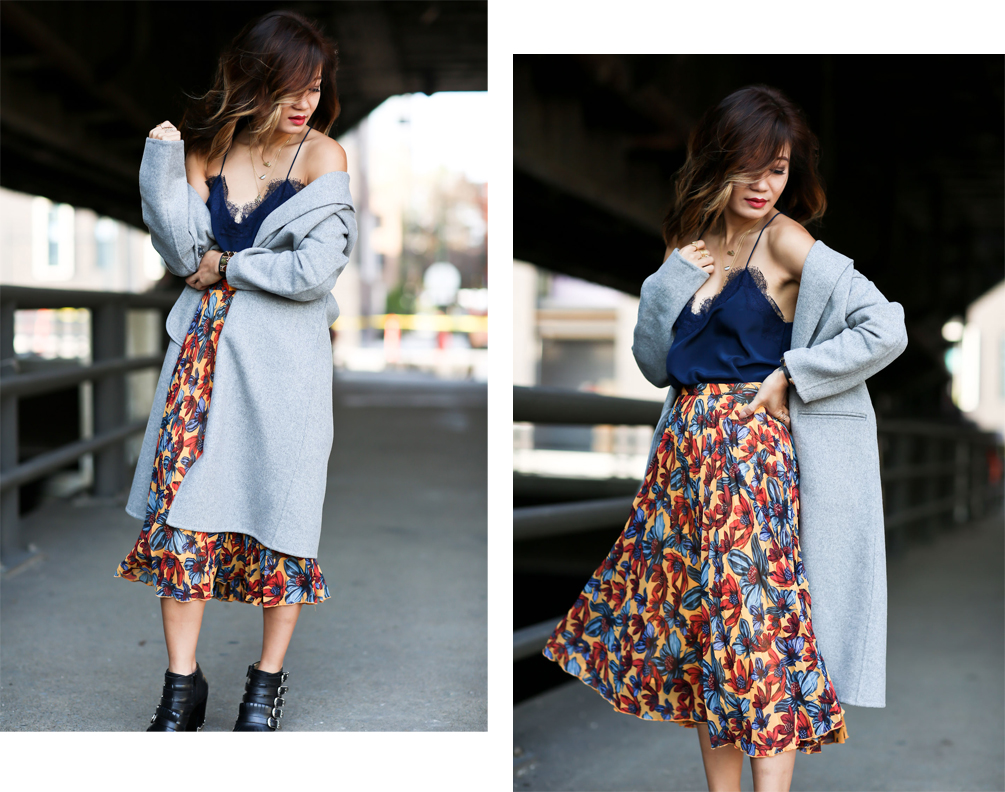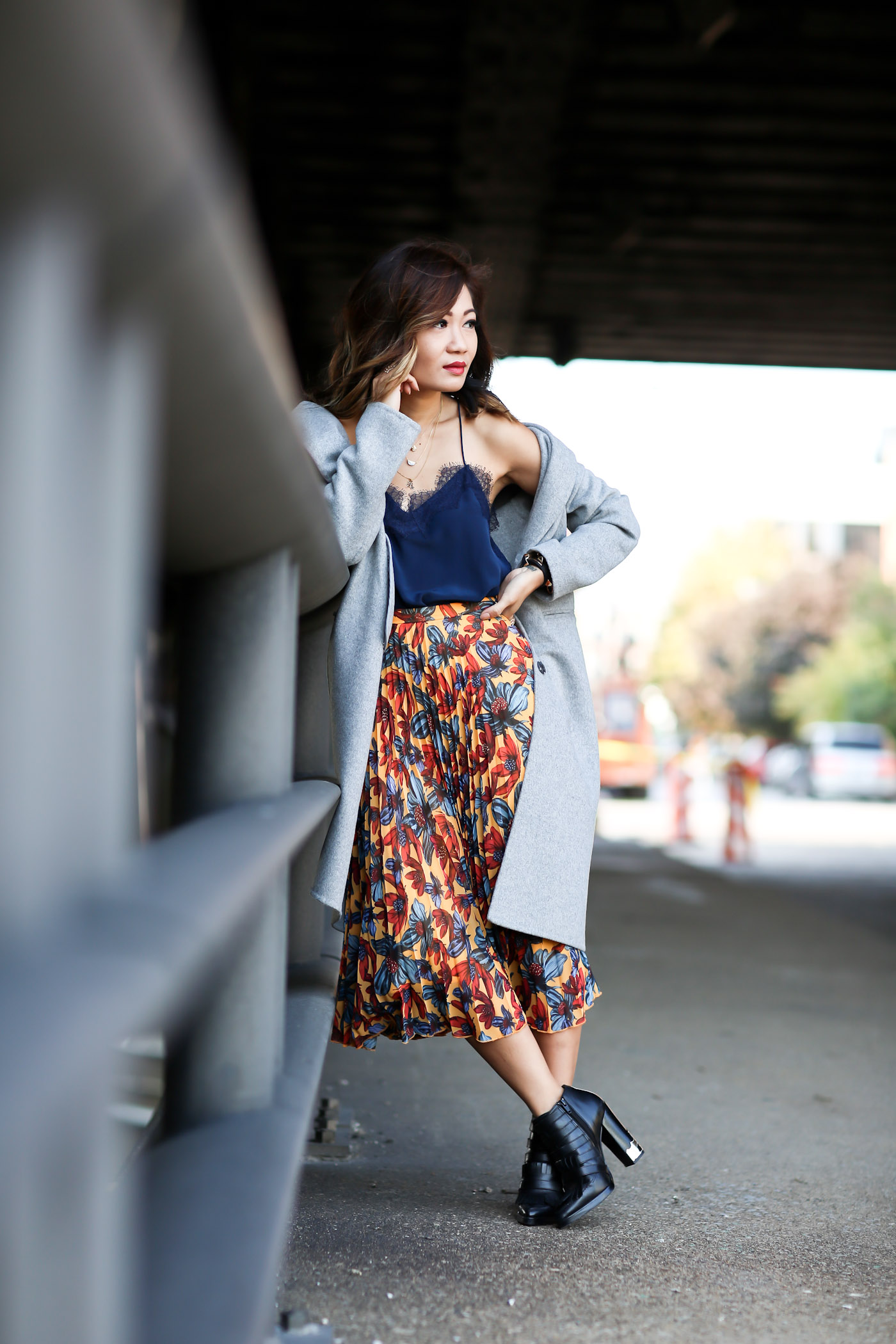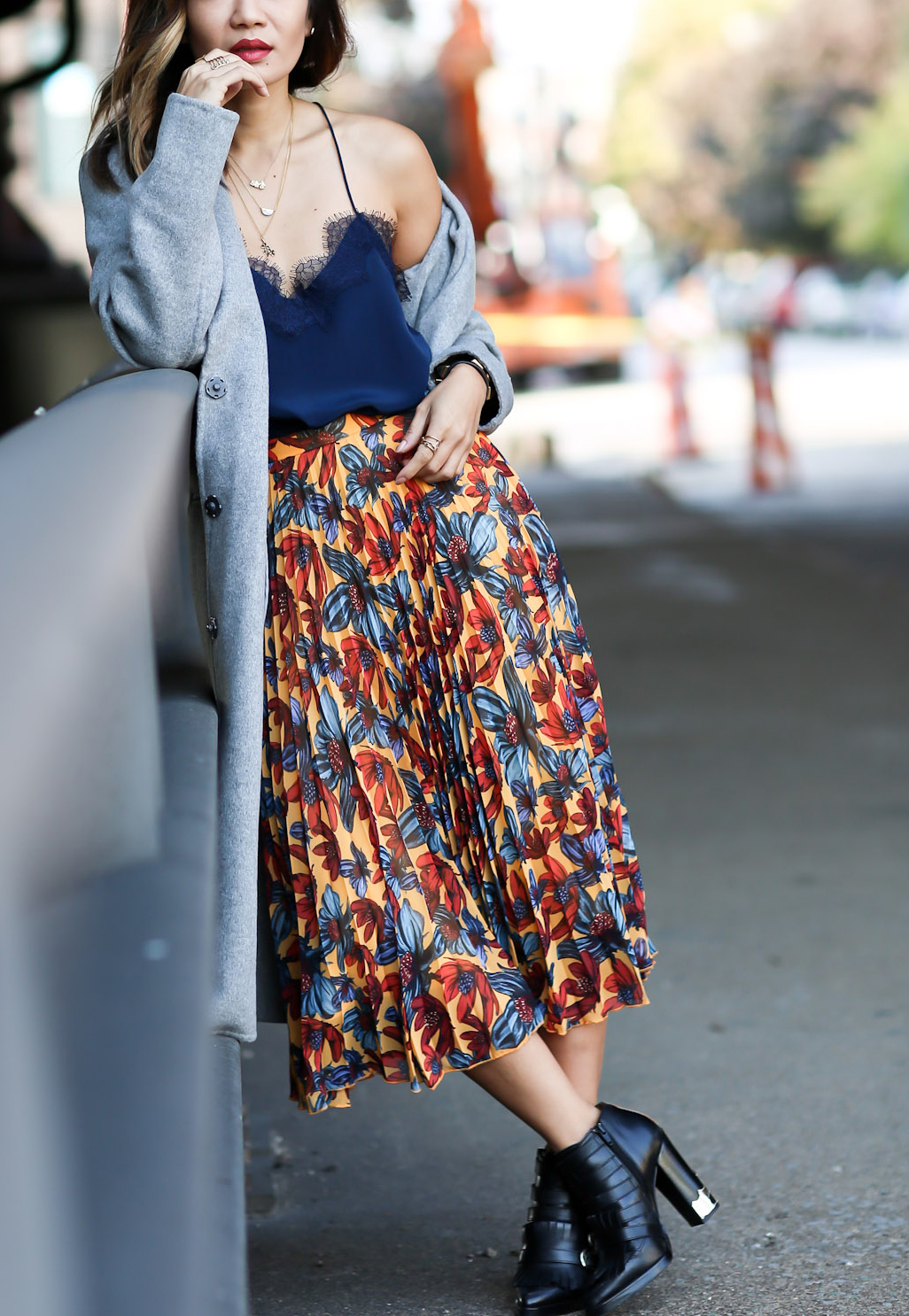 Again, temperatures are starting to drop so why not start thinking about this season's coat collection?  I love an over-sized wool coat and especially in this beautiful grey color, it works with so many outfits.  The over-sized look can also help you wear thicker sweaters underneath as the winter months start approaching.  But much like a lot of people I know, I have more than one black wool coat in my closet which of course is a safe color choice.  But I am really loving the light grey color here as it adds some brightness among all my dark coats.  Just because the cold is coming doesn't mean you have to always be in dark clothing.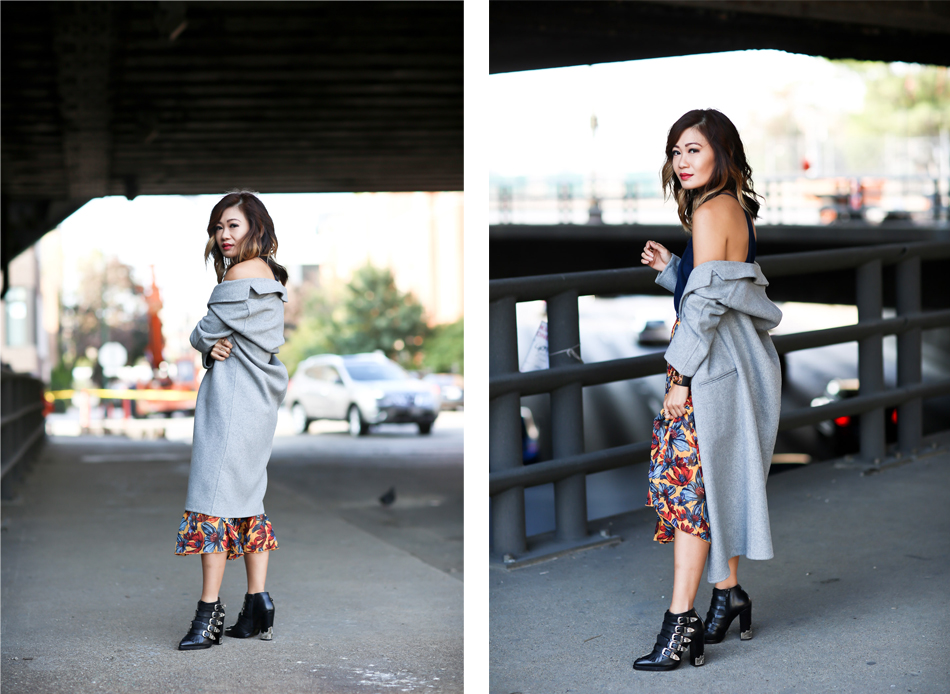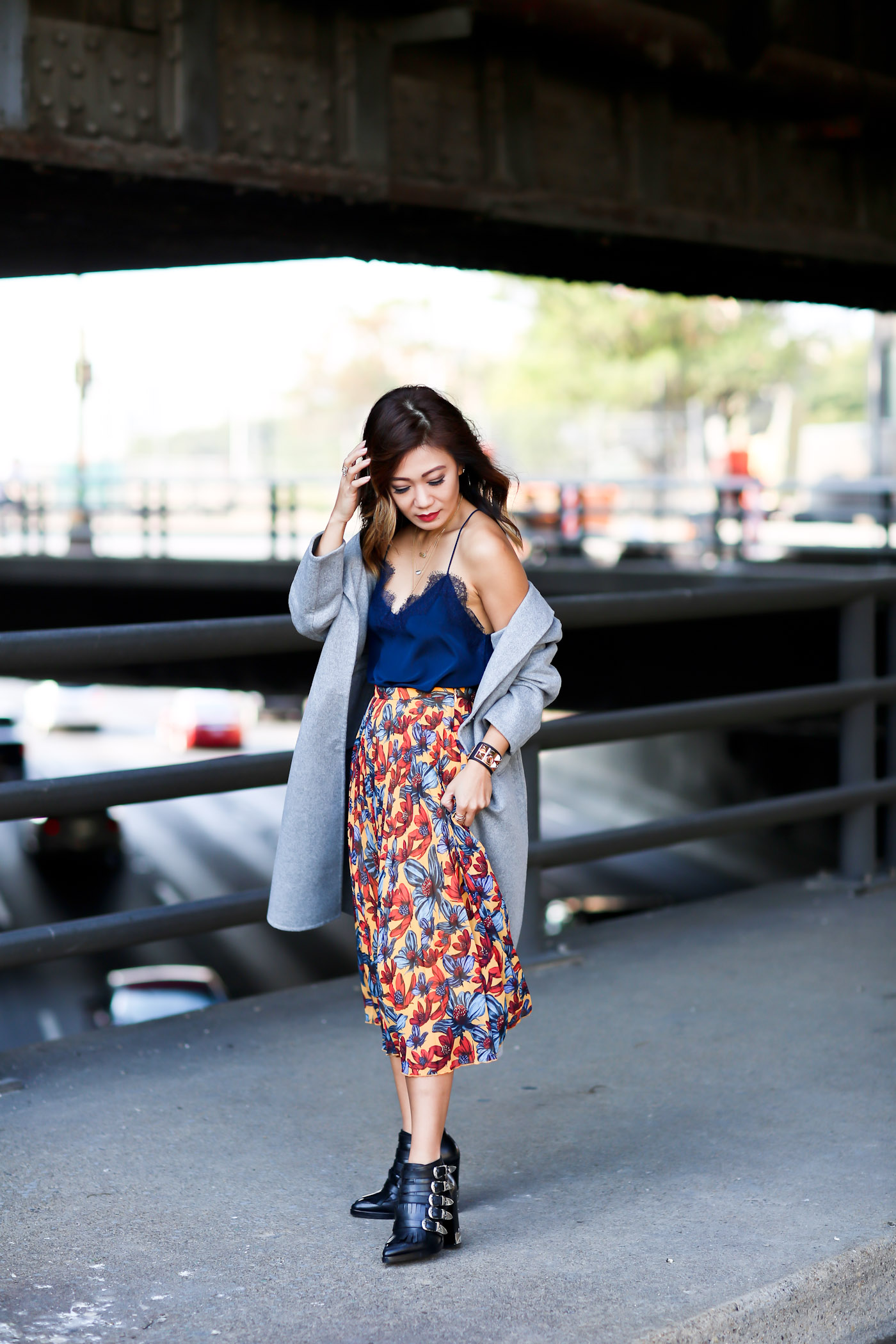 One question I've received is what type of bra do you wear with a top like this.  Well, that's a simple answer.  None.  Let them all hang out.  But tone down the high beams with some nipple tape or if you ran out, bandaids work well.  Or for my crafty girls, I've honestly used washi tape before.  Do what you gotta do and what you are comfortable with.  For my busty ladies, there are definitely some corset strapless bras that provide the support you need to keep your babies up and alert.  It's definitely a great question as a good bra is difficult to find.  If I could go braless all the time I would!  I always get those itchy moments on the sides of my rib cage.  HATE!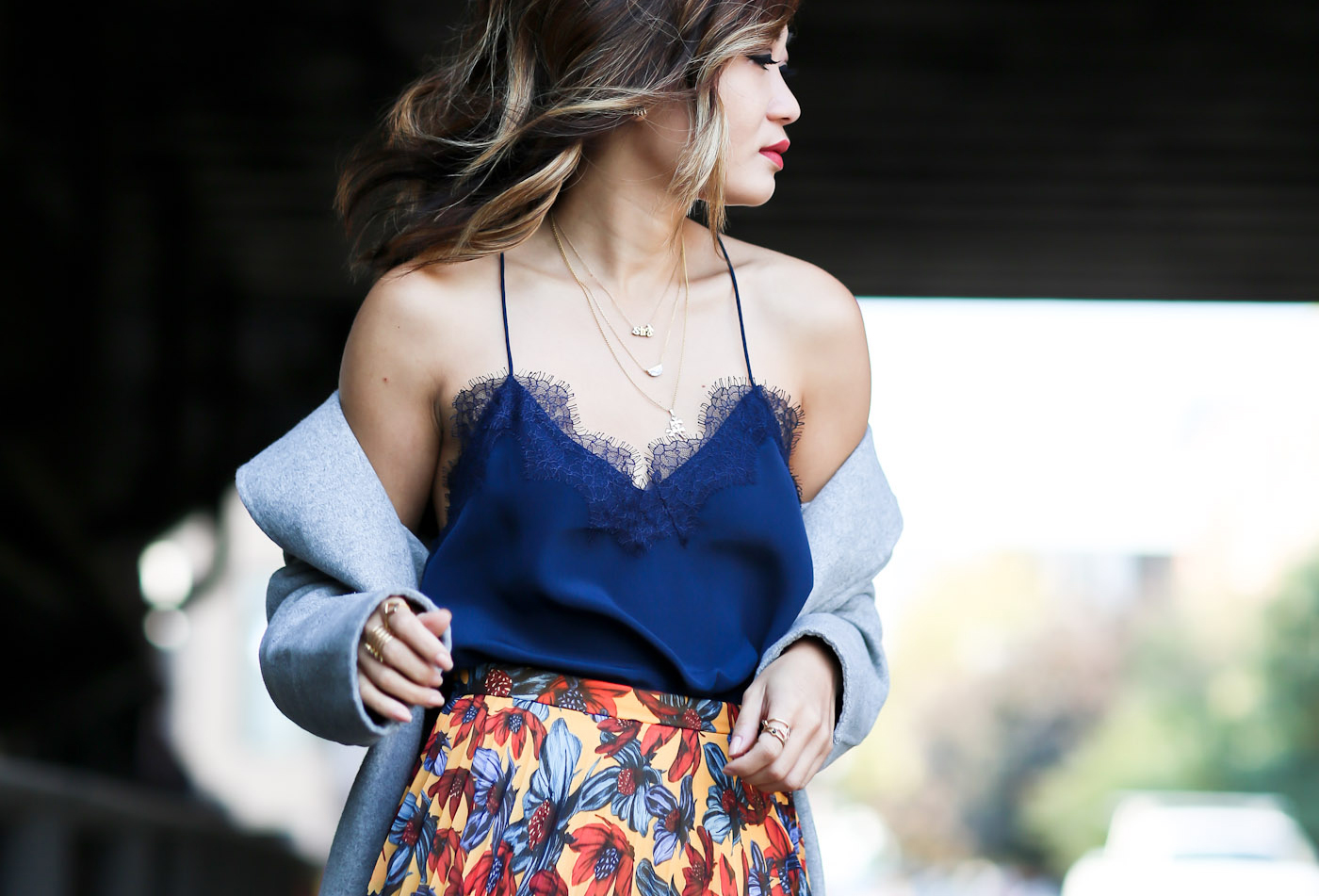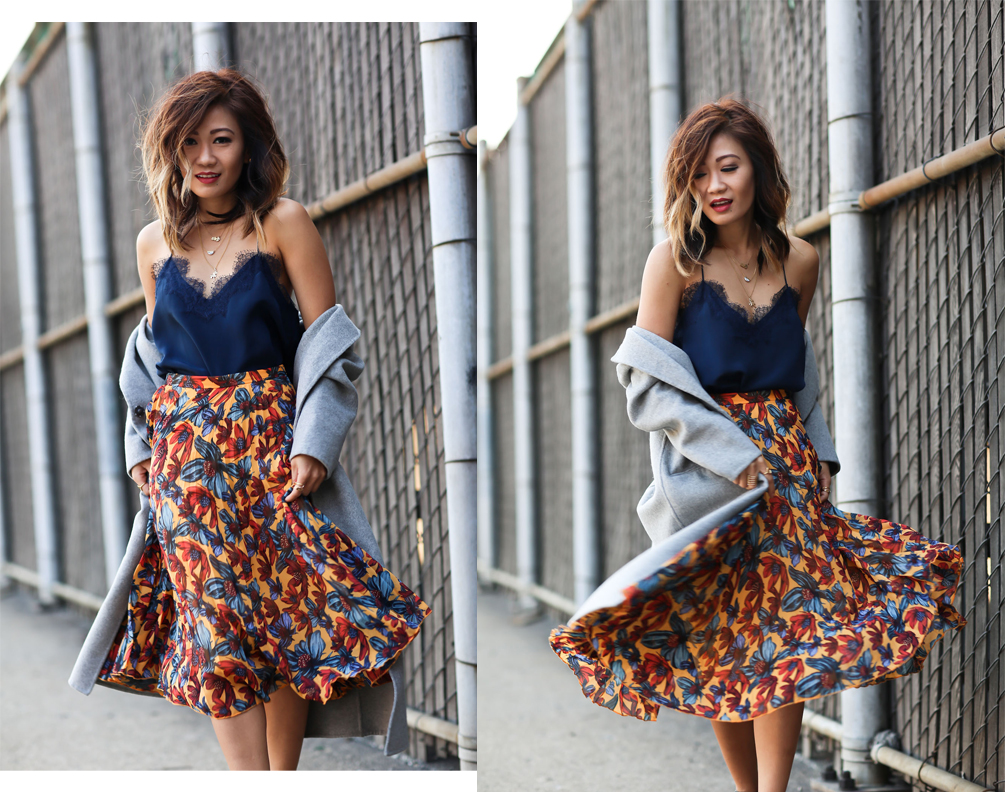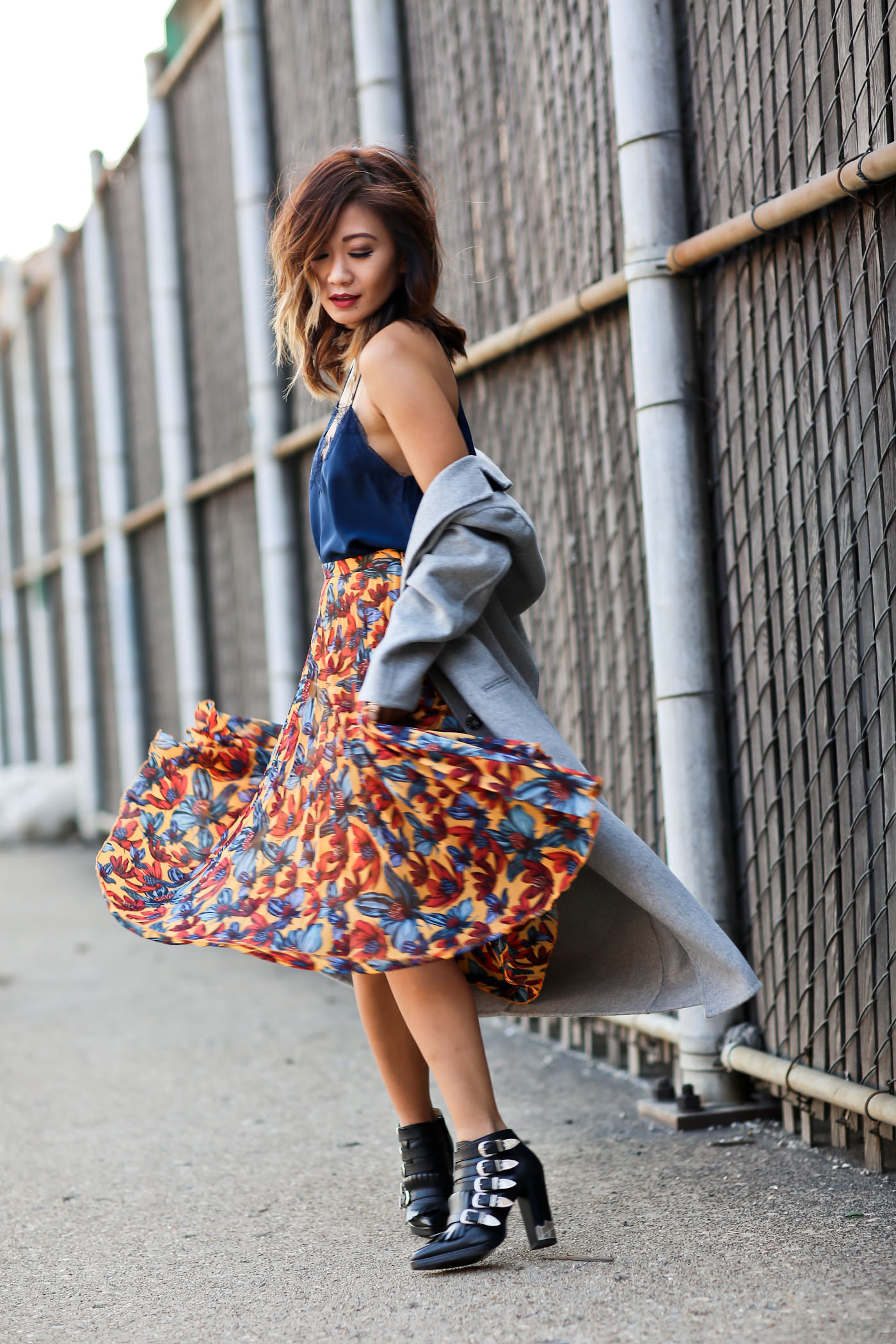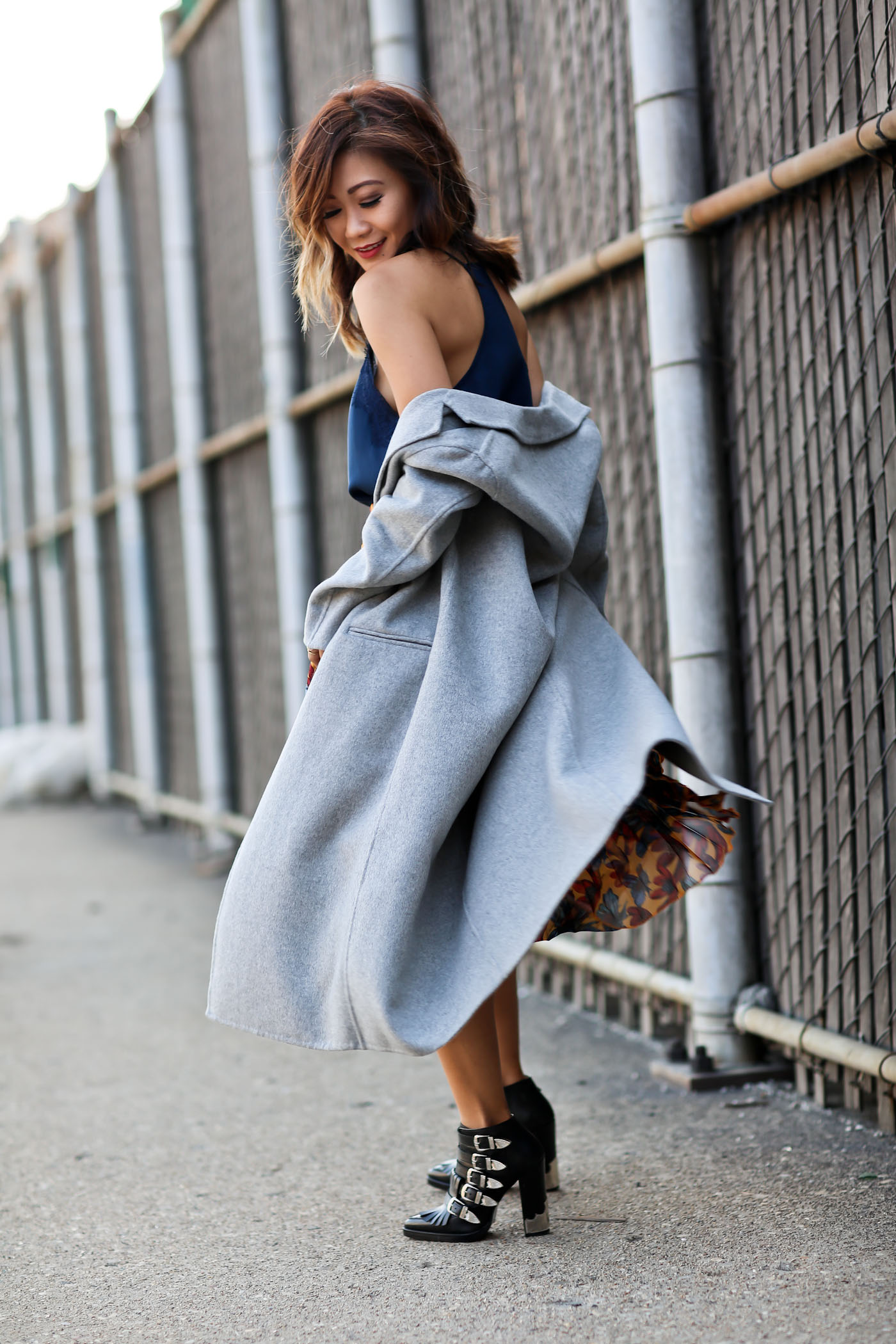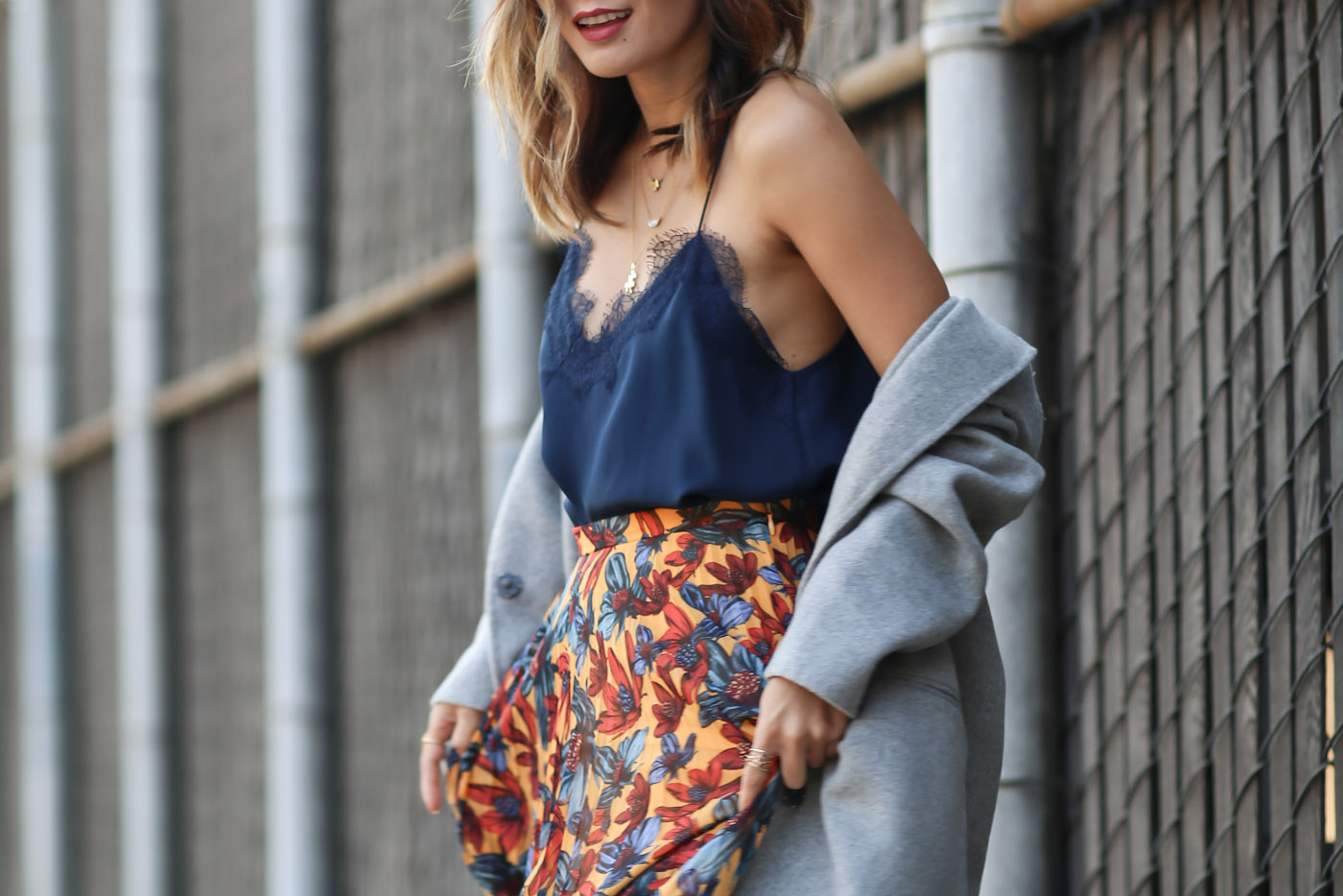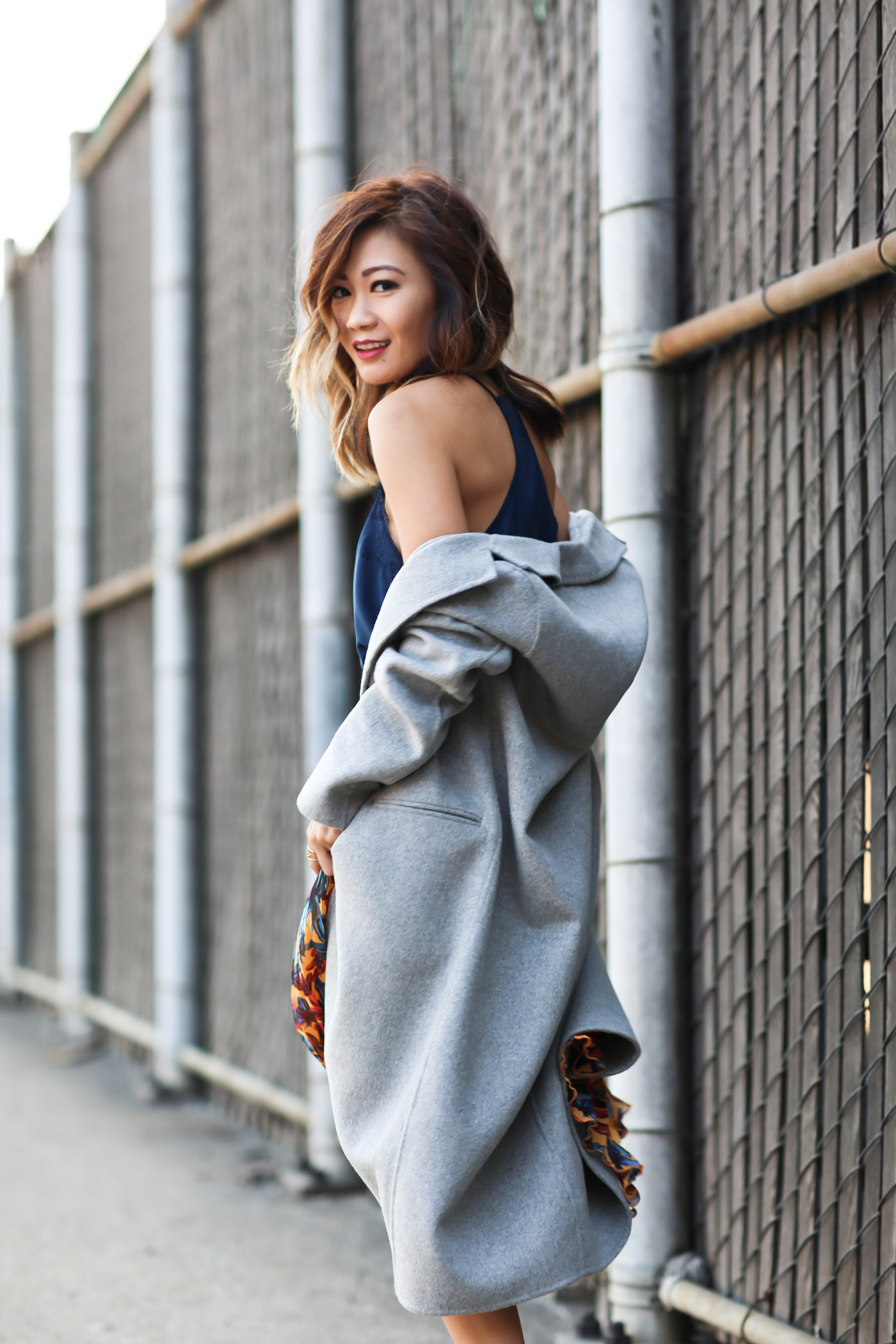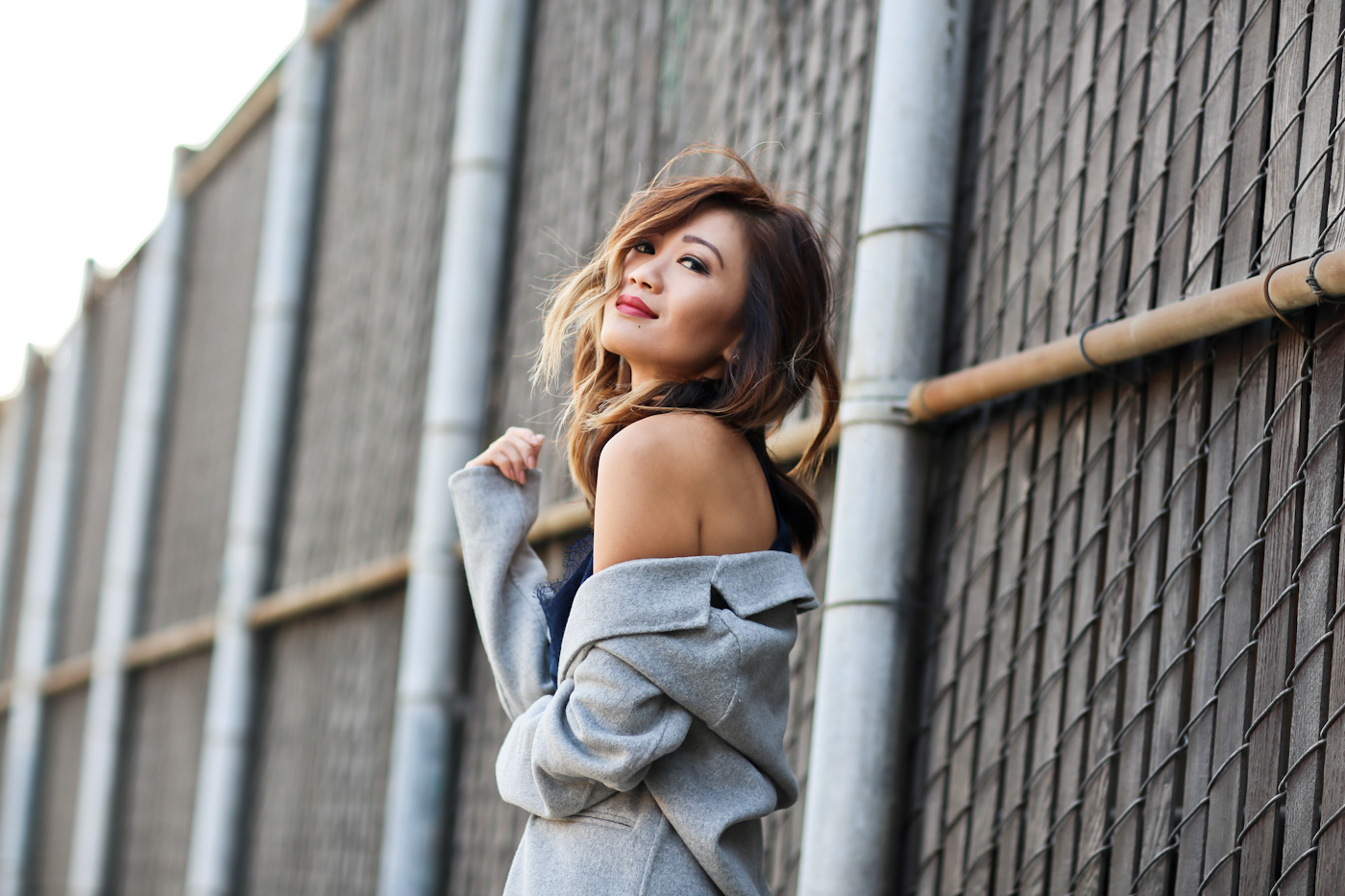 I hope you all enjoyed the three part styling series of this beautiful lace cami.  Let me know what you guys think?  Did you like these posts?  Do you want to see more of these types of posts where I feature one hero item styled in different ways?  I would absolutely love to hear from you guys.  As always thanks for spending some time with me and sharing in this fun journey!
top – cami nyc
skirt – topshop
coat – topshop
shoes – toga
bracelet – hermes cdc
---
---
//  SHOP THE LOOK  //
---
---