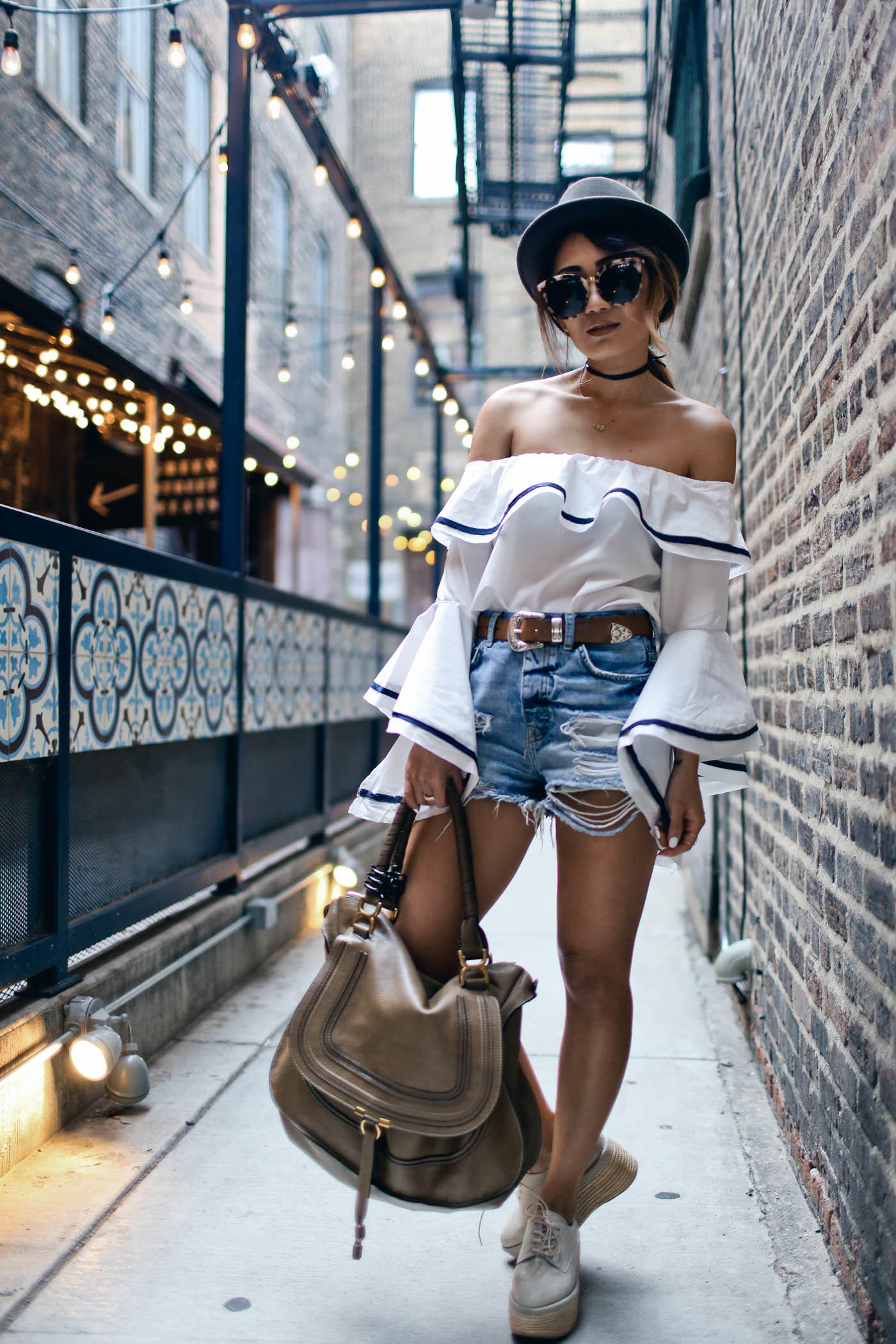 BELL SLEEVE OVER THE SHOULDER TOP WITH FLATFORM ESPADRILLES
Summer is coming to a close and I am trying to soak up as much over the shoulder top action as I can.  I slapped this outfit together in a jiffy but then walked past my reflection in a window and thought.. damn, I am feelin' myself.  I felt saucy and twirly in this amazing bell sleeve over the shoulder top which I tucked into a pair of simple distressed shorts.  It was also my first time wearing these espadrille loafer flatforms.  Flatforms were always something I thought about but never tried.  Afraid it was a trend that would come and go very quickly.  After walking around in them all day, I instantly fell in love.  If you have never given them a shot, I suggest you go try on a pair next time you go shopping.  You might be surprised at how cute they can be.
As you all should note and always remember- accessories make all of the difference!  This pork pie hat, oversized sunnies, western style belt, and espadrilles put the summer vibes into this look.  And with all the small bags out there, it was nice to bring out my over-sized Chloe again.  I also cannot talk enough about how much I love ruffles.  Everything about this top makes me want to twirl and swirl.  And so I did!
Thanks to Mario Ramirez (@mystic_evox) for snapping the shots.  It was his first time "blogger" shooting and also using my DSLR beast and I'd say he did a pretty great job don't you?  Thanks for stopping by and I hope you all have a fab weekend full of over the shoulder tops!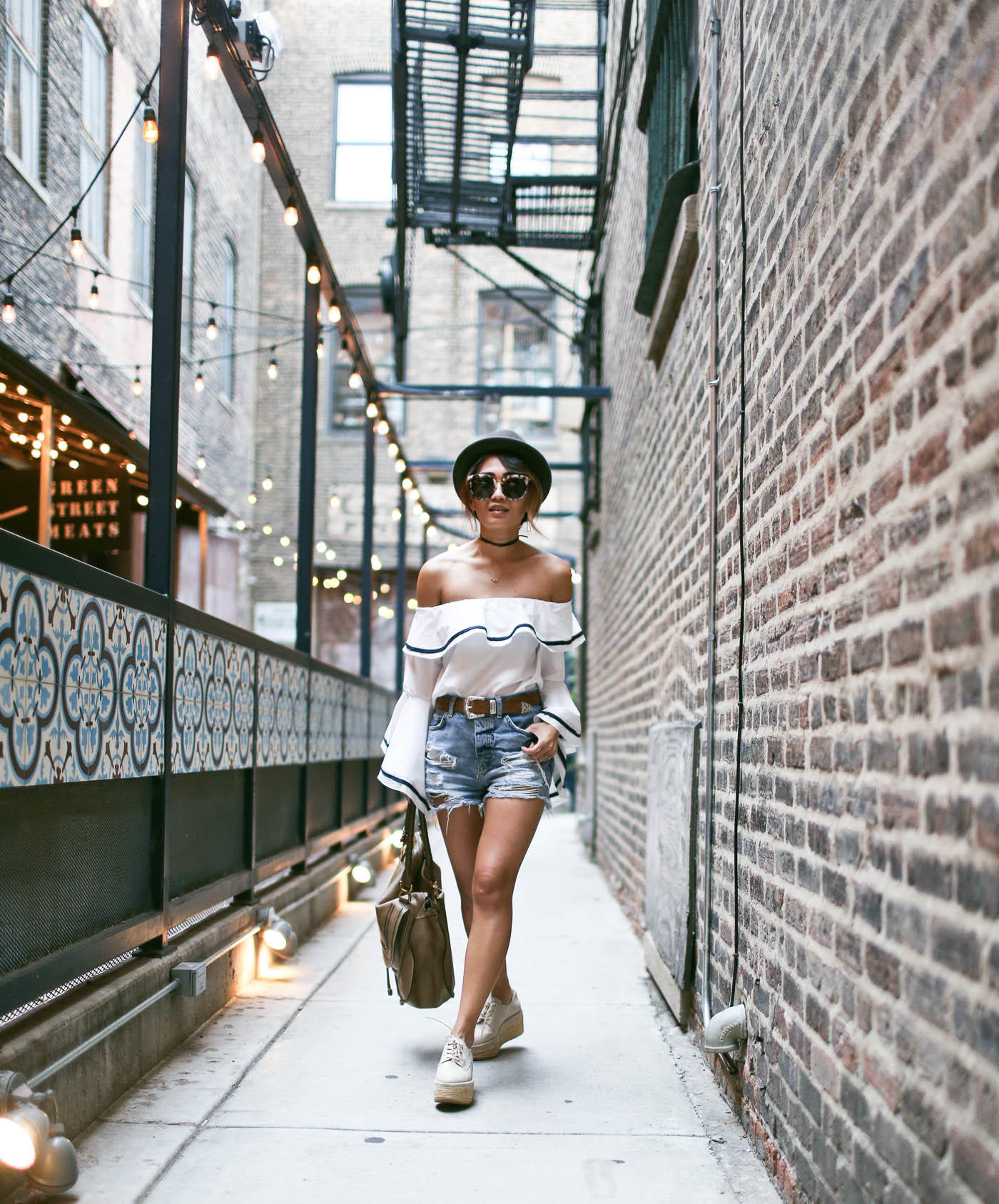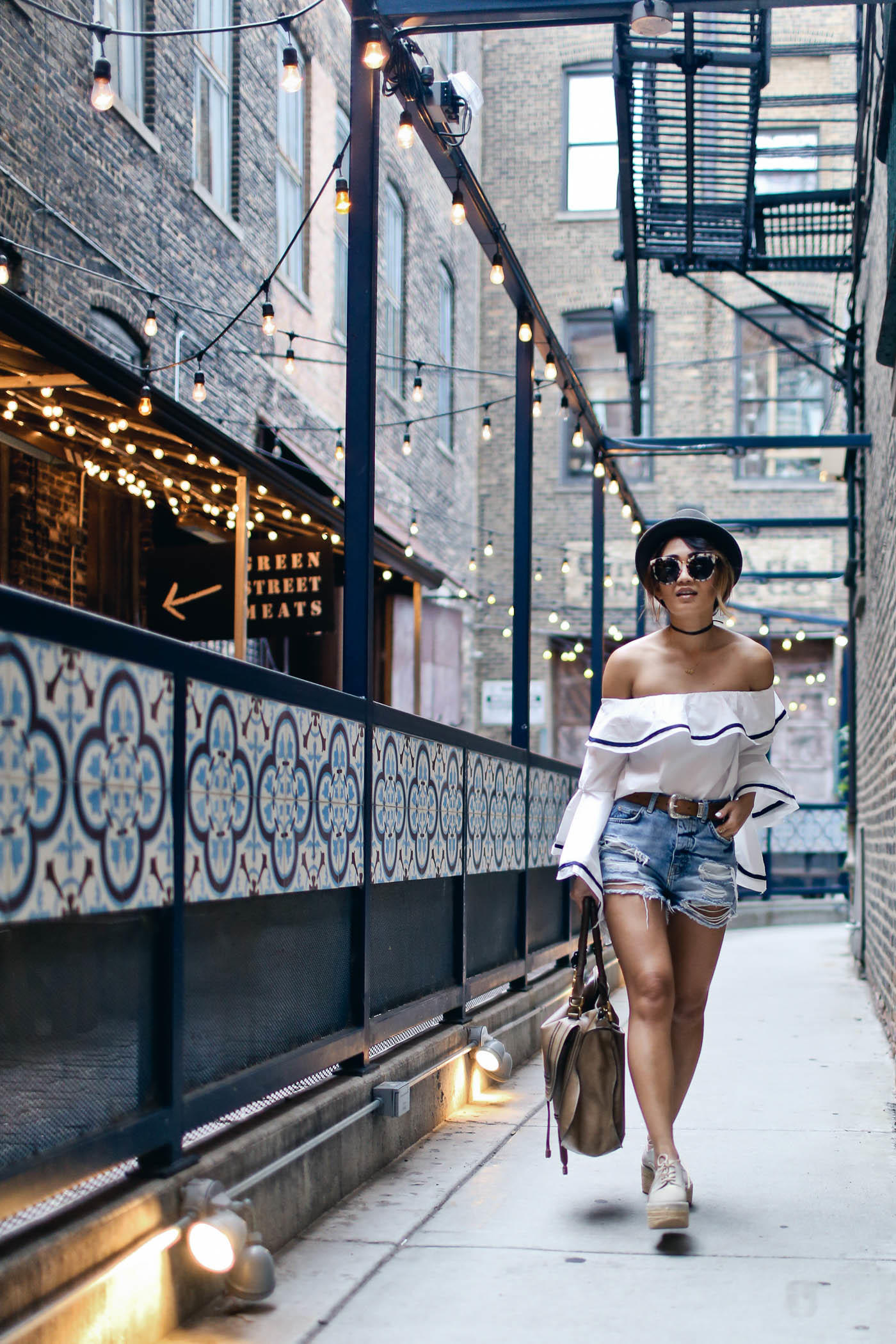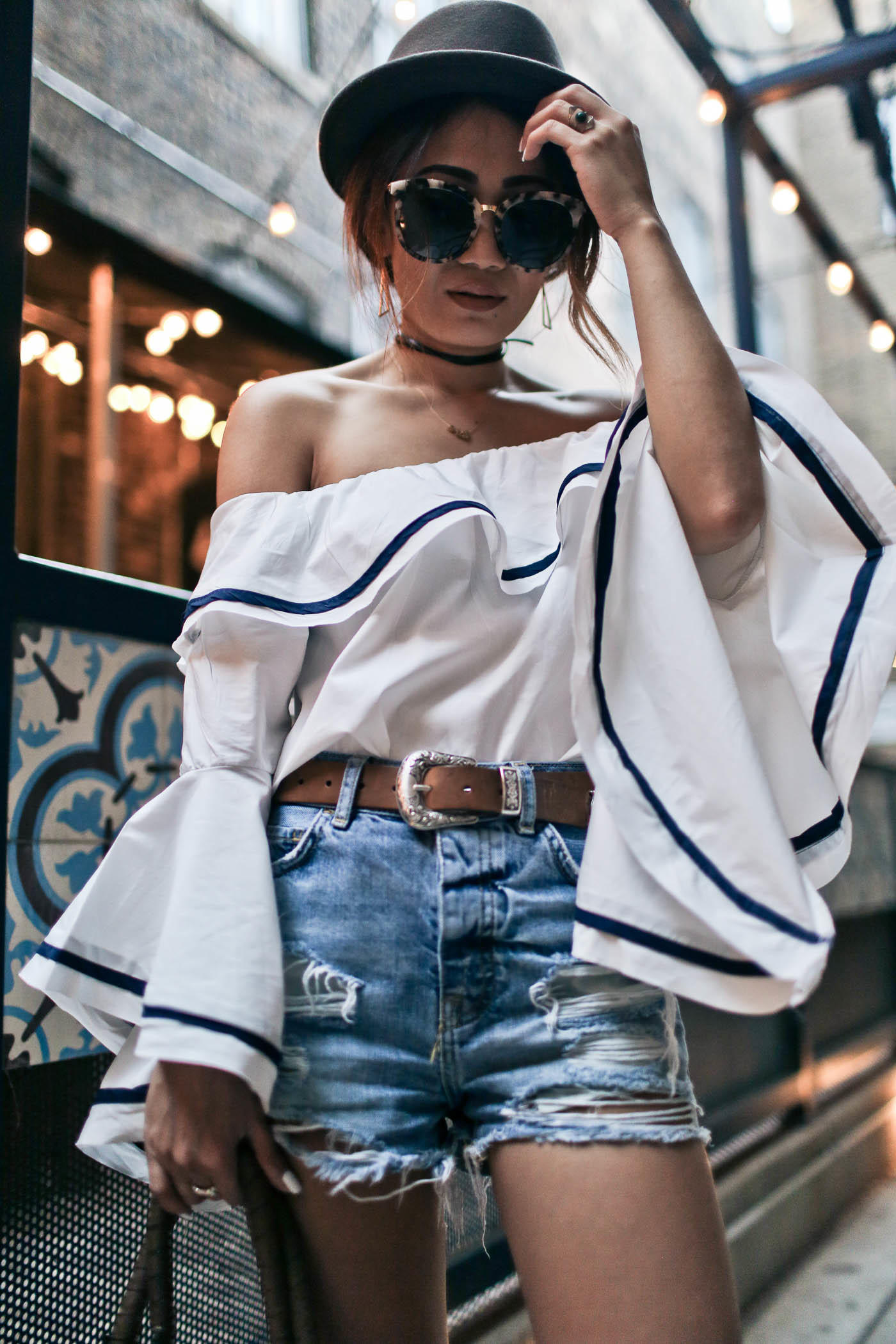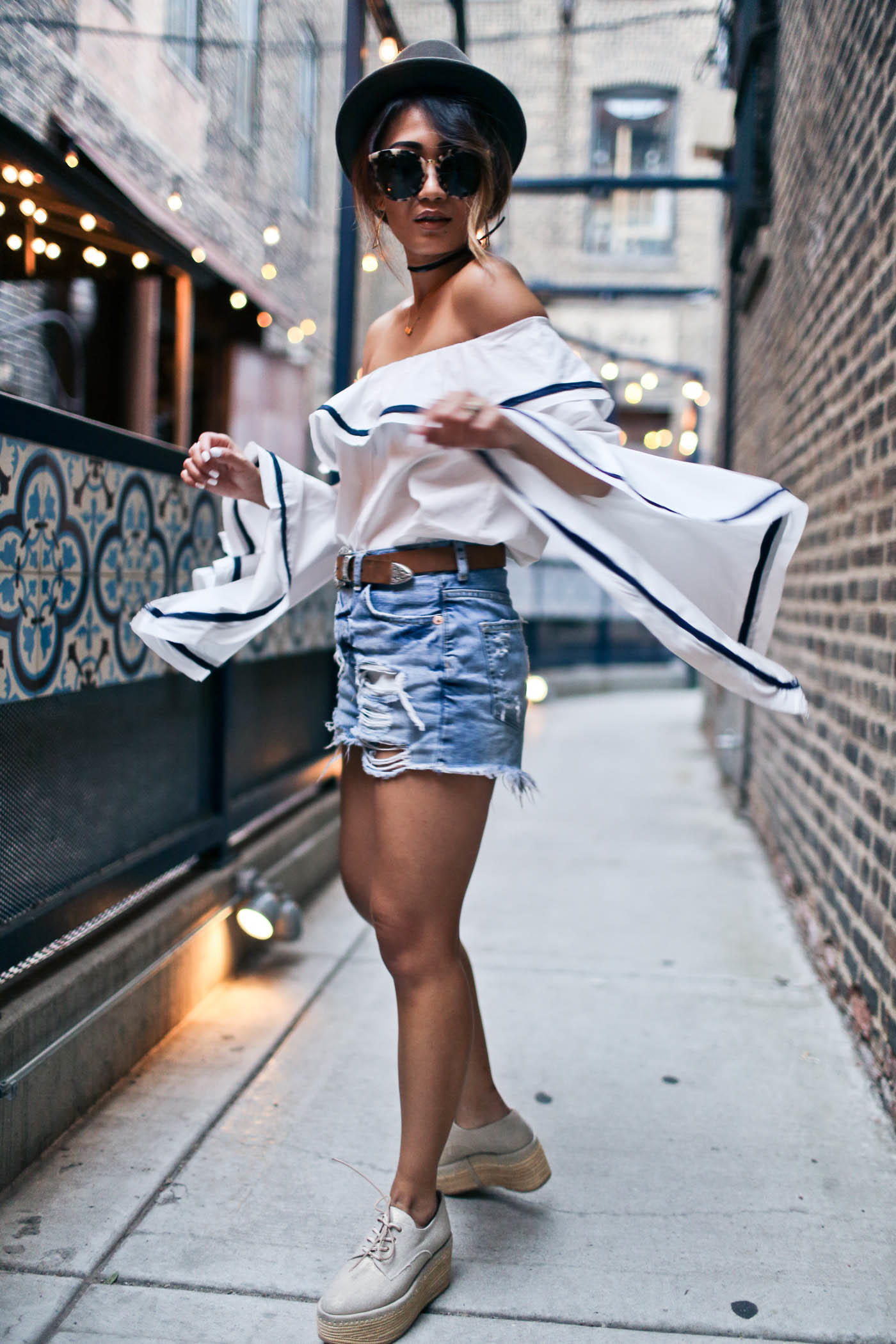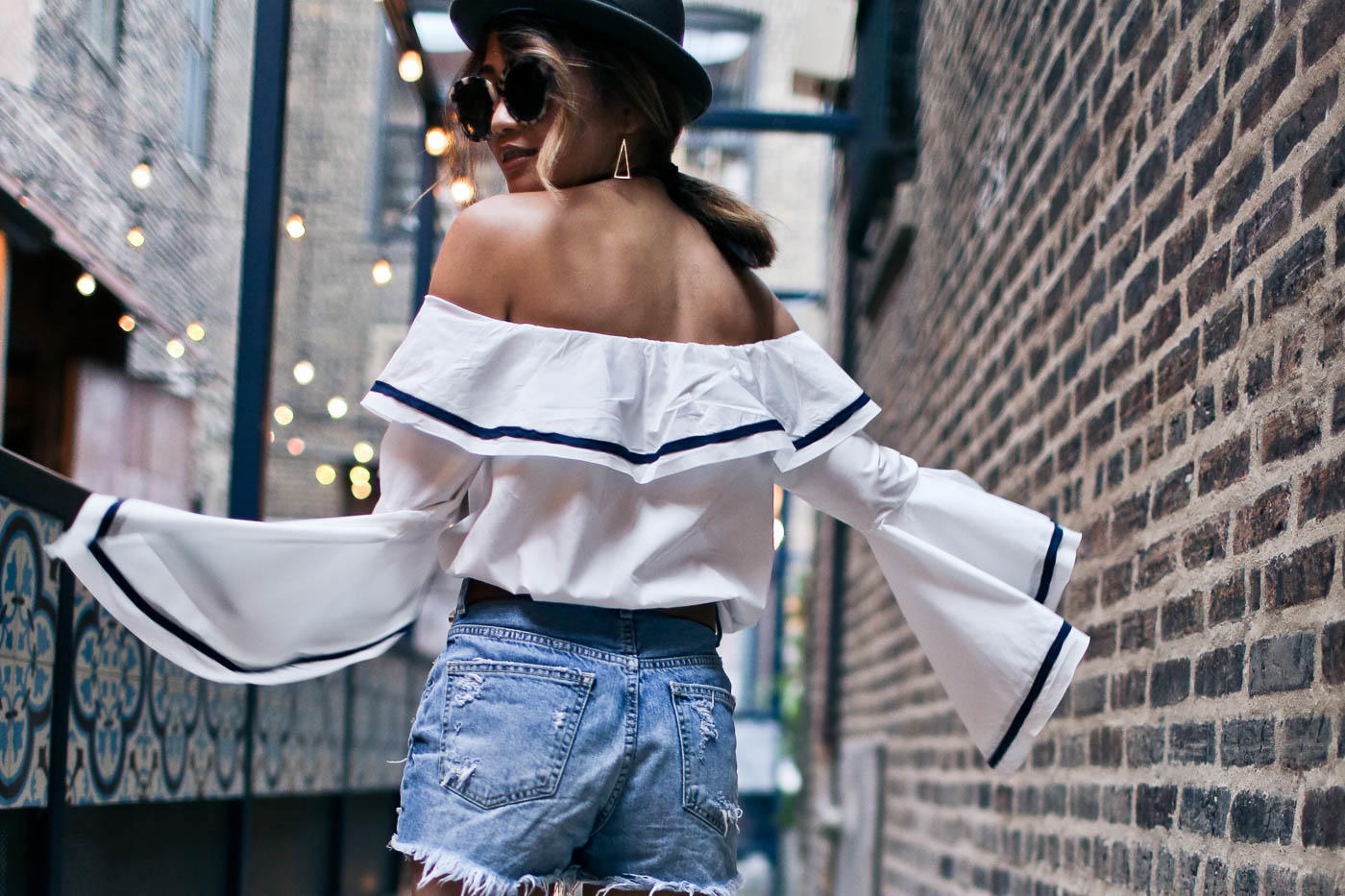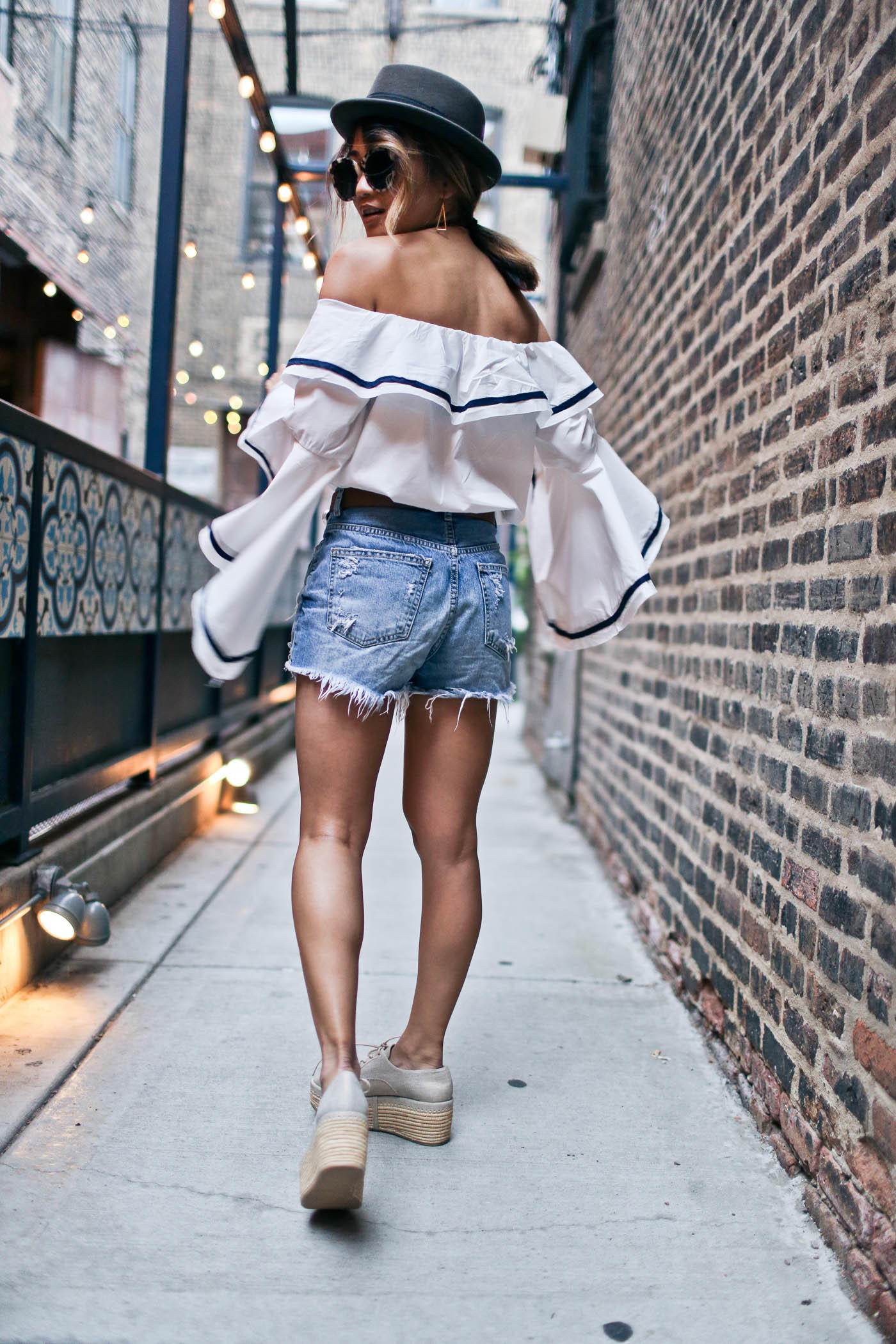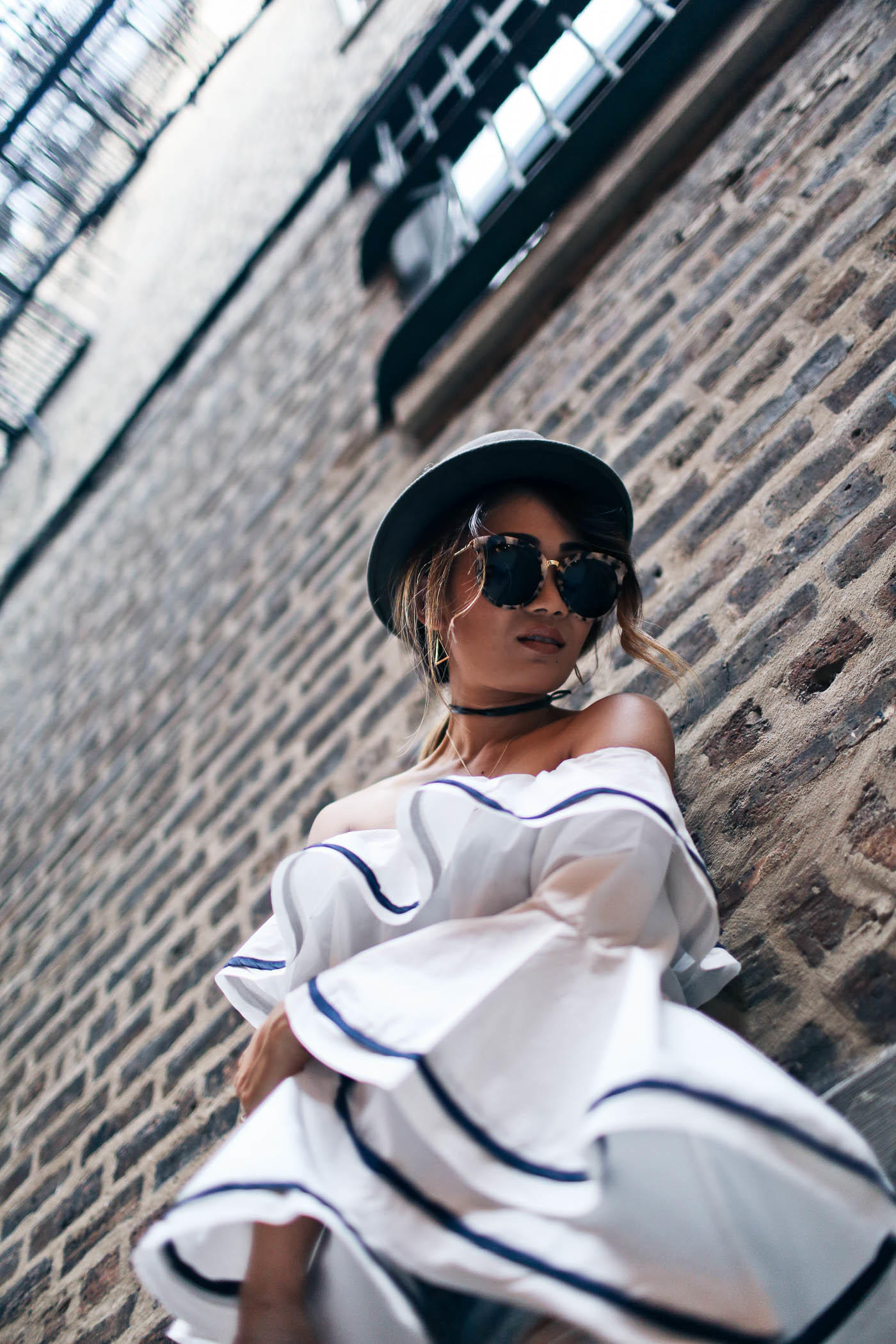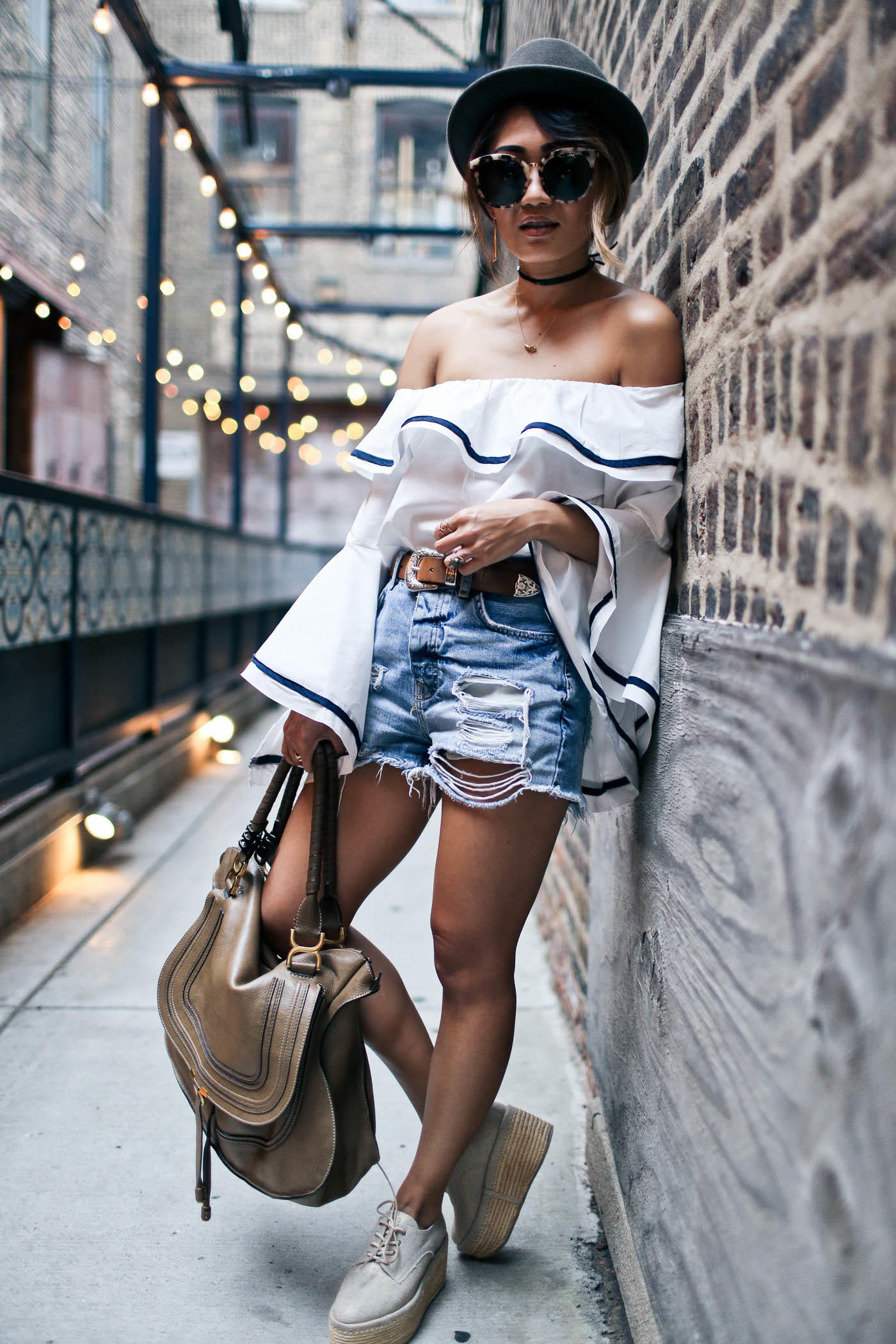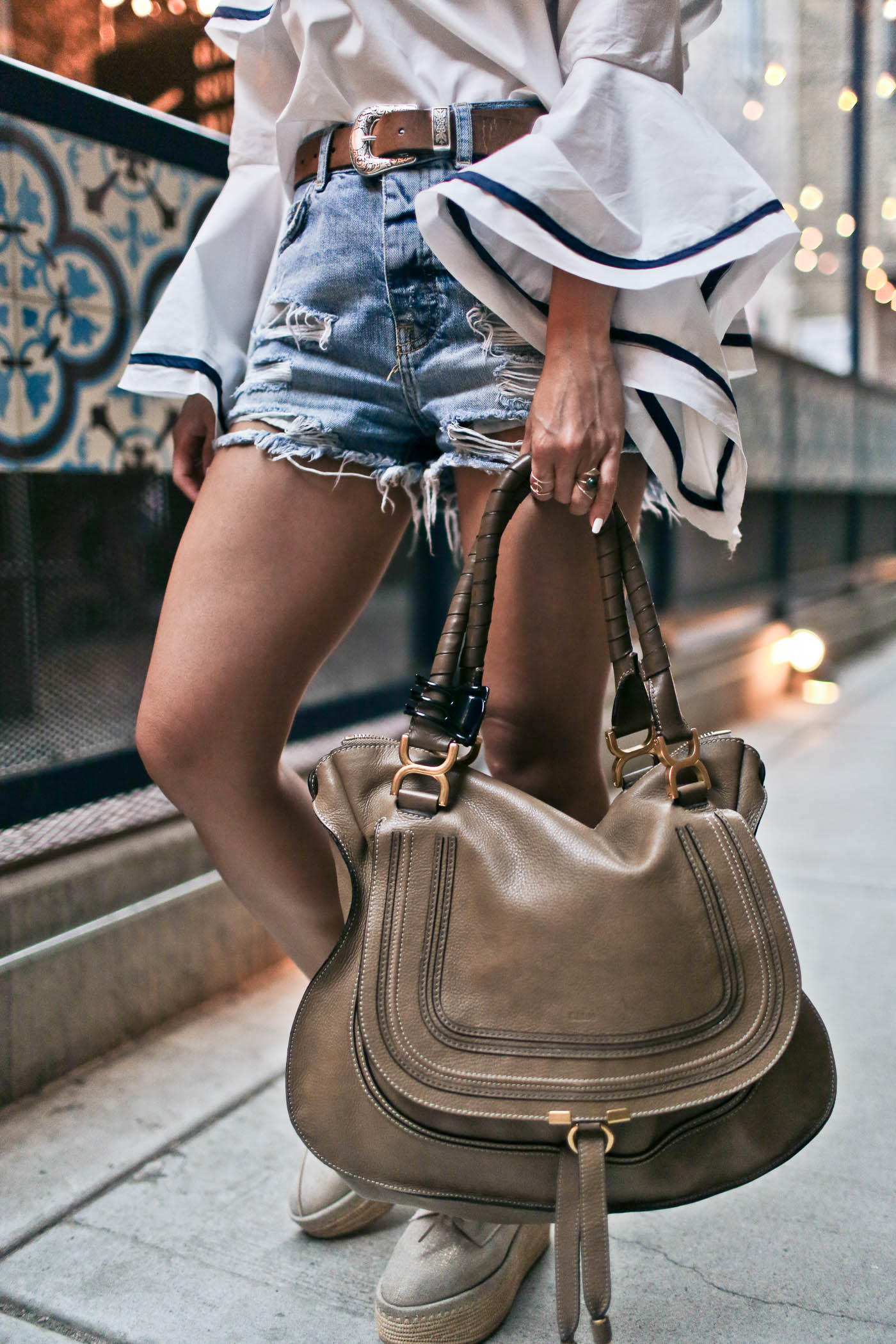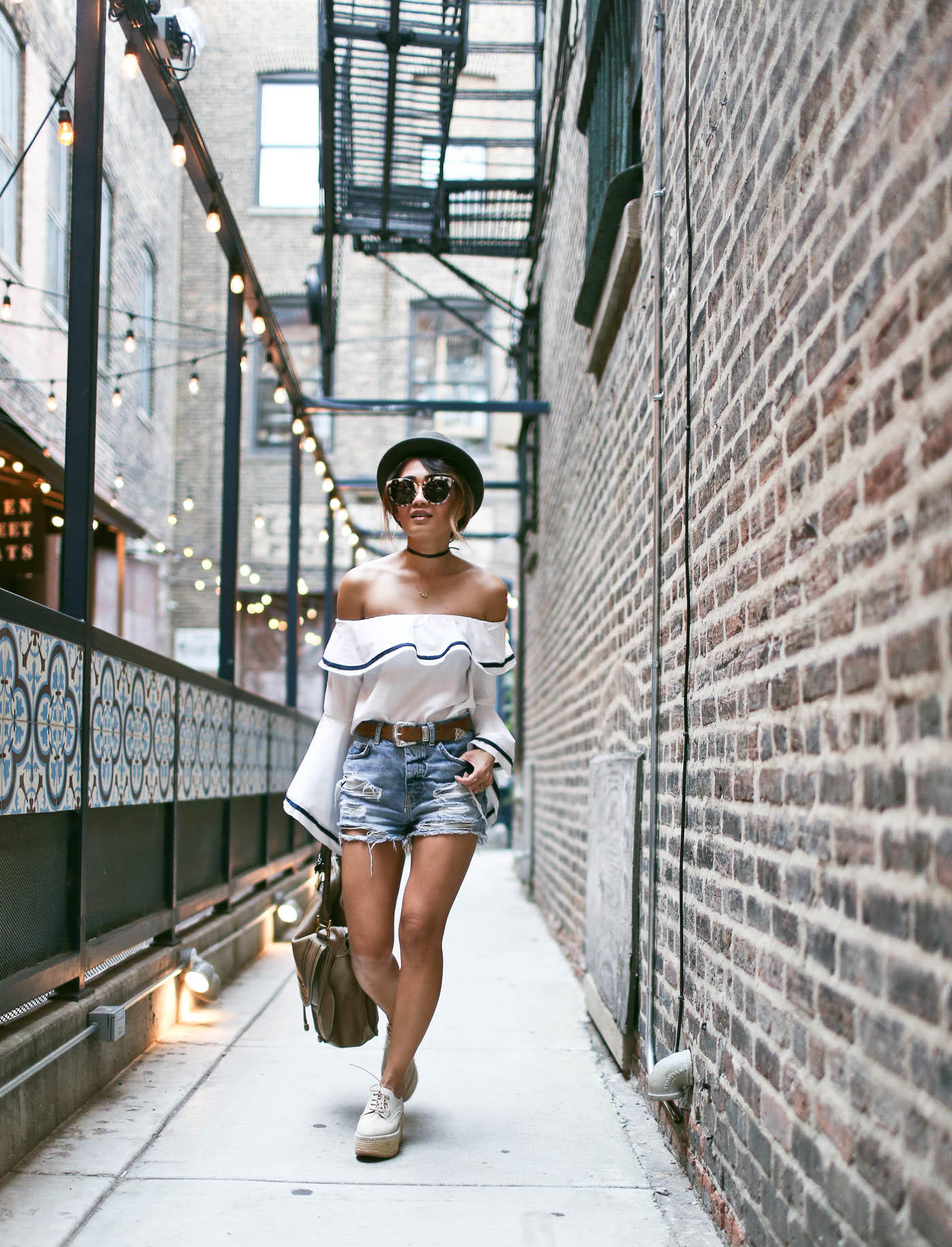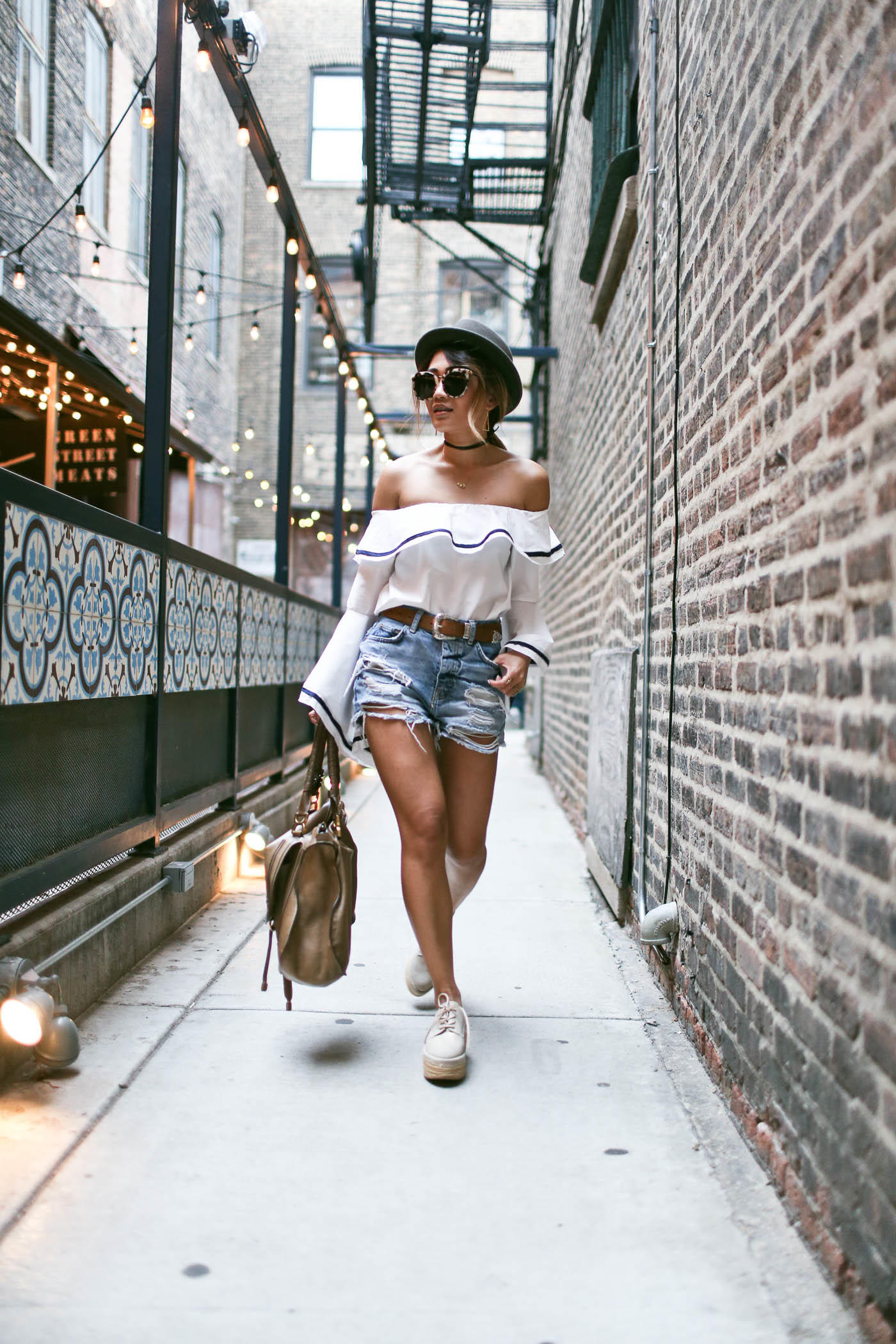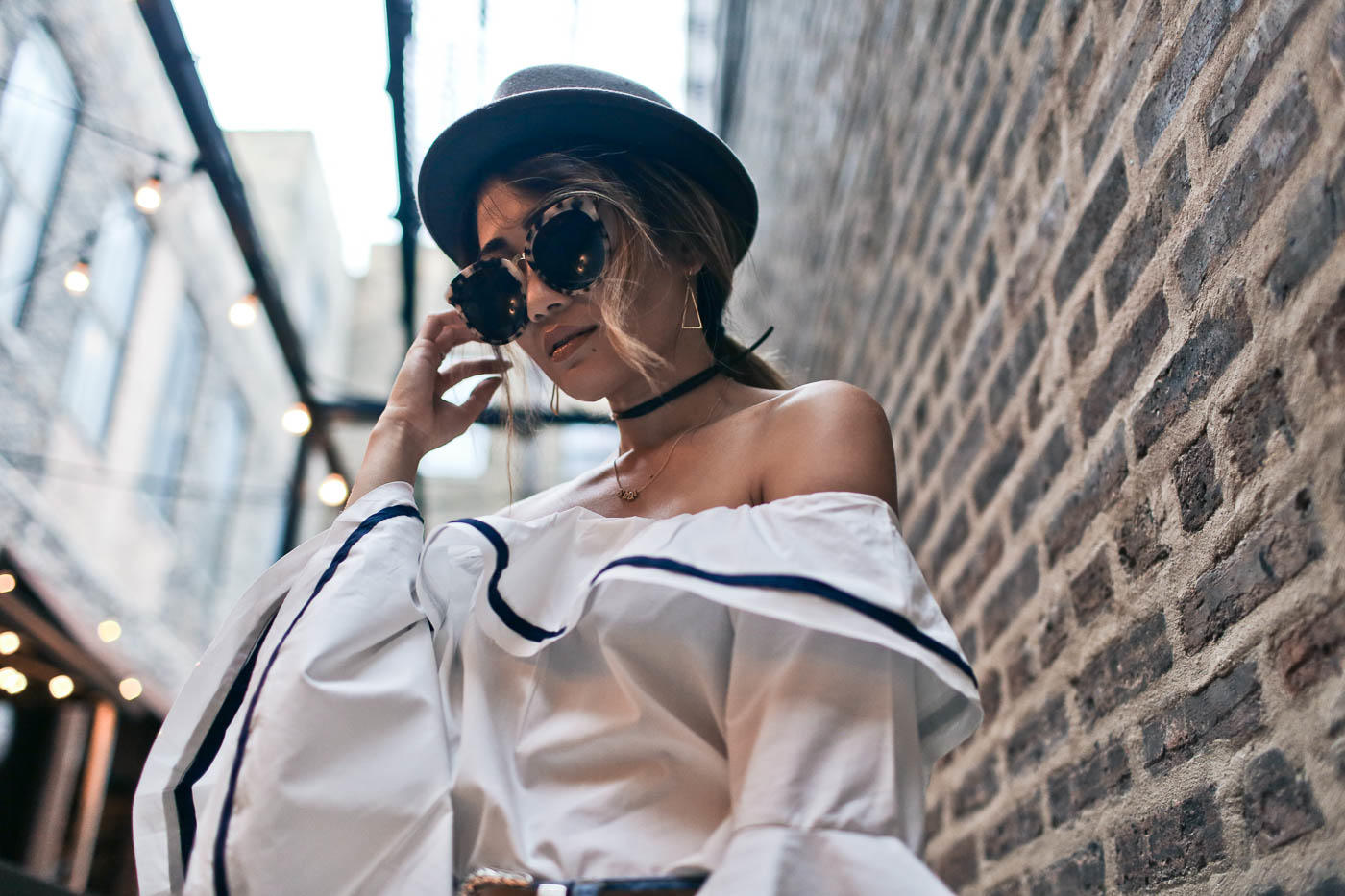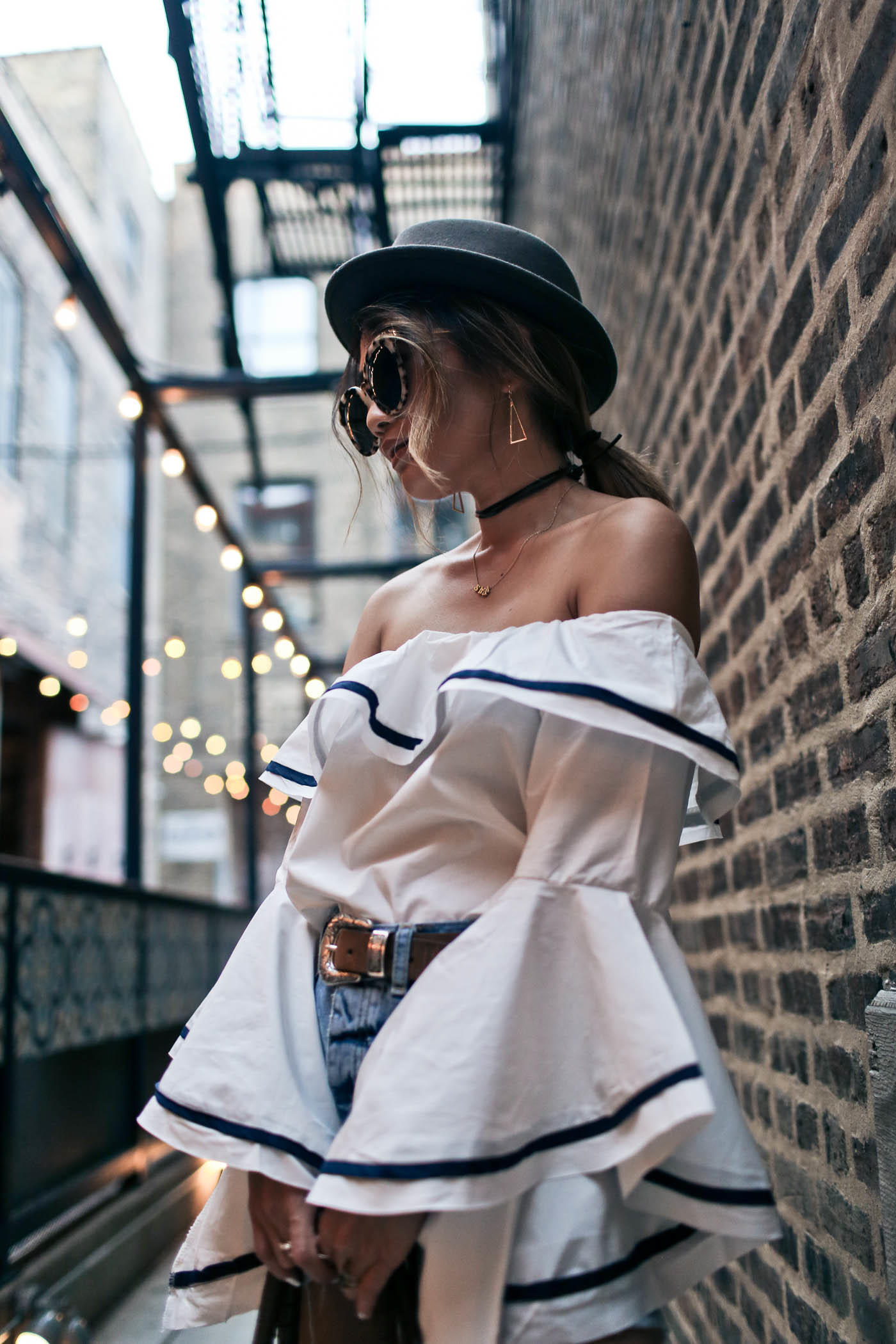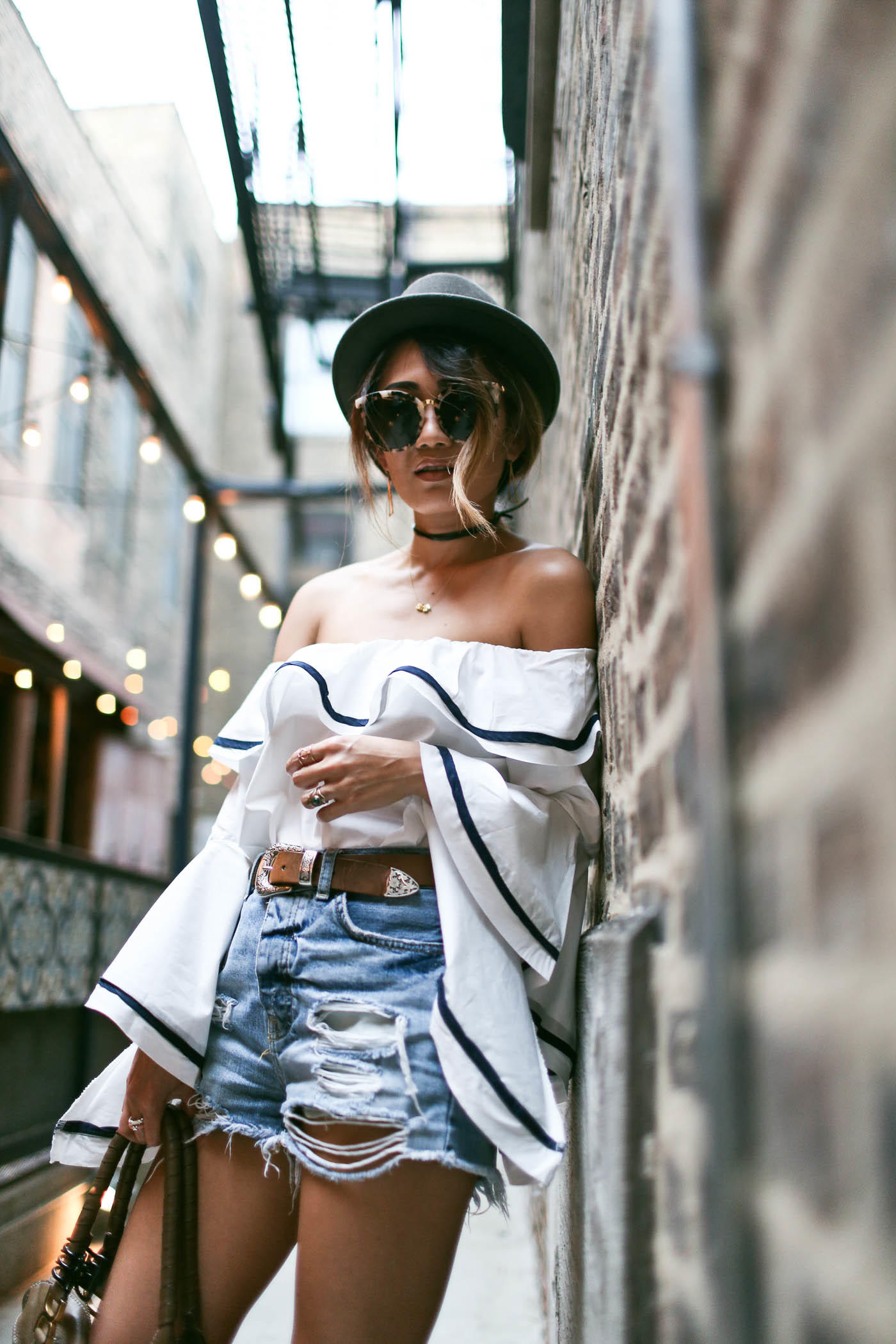 //  top – storets  //  shorts – old  //  shoes – stuart weitzman  //  bag – chloe  //  hat – goorin bros  //  sunnies – gentle monster  //  belt – asos  //
---
---
//  SHOP THE LOOK  //
---
---