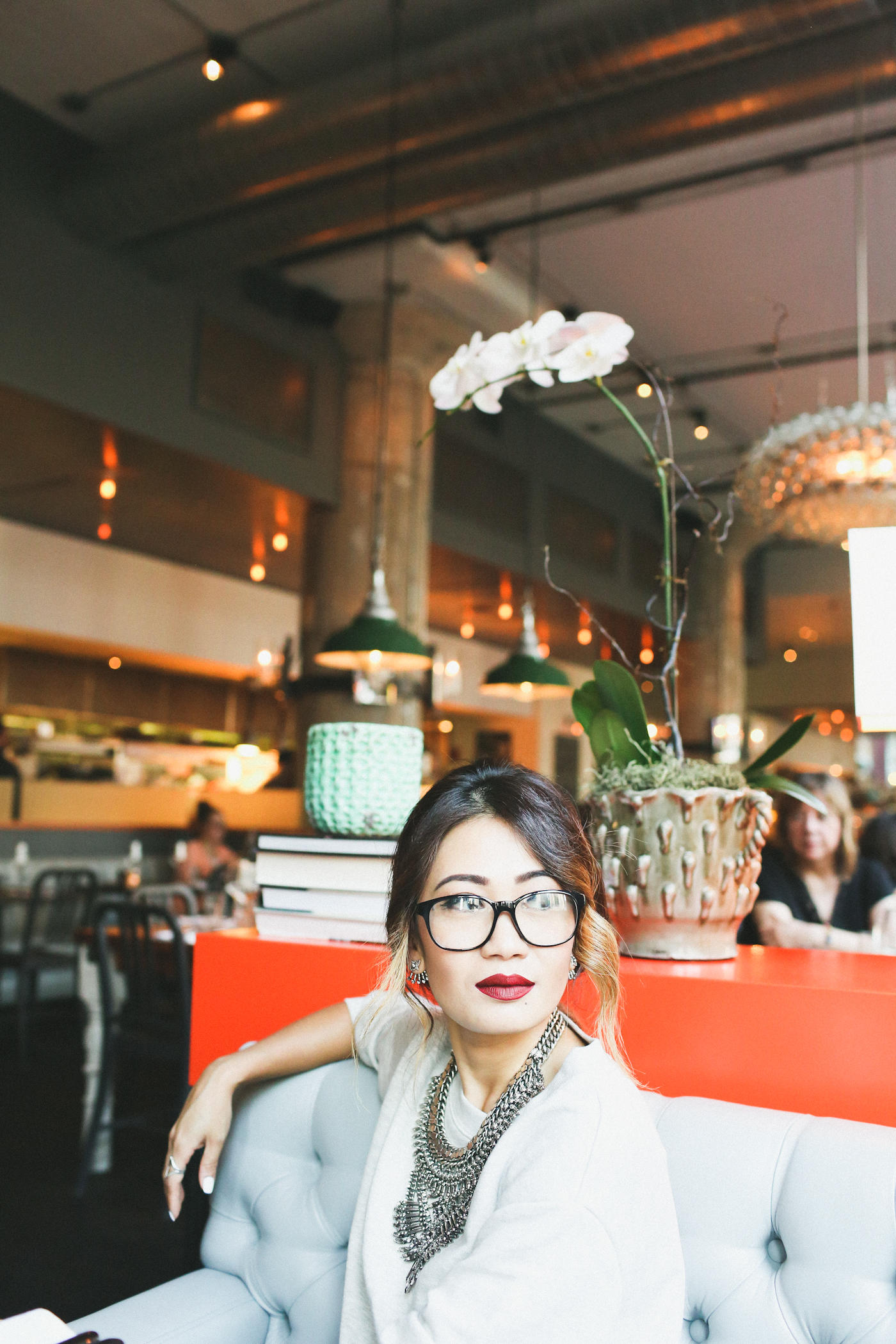 THE KITCHEN AND CELEBRATING 40K ON INSTAGRAM
Hey my cutie little popsicles! I hope you guys are having a great week. As you know, Tek and I are always frolicking around the city and it is about time I start talking about some of the great places we come across. Last week we had an amazing meal at The Kitchen in the River North area of the city. The name and ambiance of this community inspired restaurant fits the true philosophy of its yummy yummmmy cuisine. "Community Through Food" Yess! The most rewarding part of doing what I love as a fashion and lifestyle blogger is the fact that I get to meet new people all of the time!  And what better way to get to know each other than sharing a delicious meal. As creatives, we have built a sense of community here in Chicago.  Fashion is art; food is art; everything is art! The Kitchen believes in good food and bringing people together to share the experience and I am so down for this!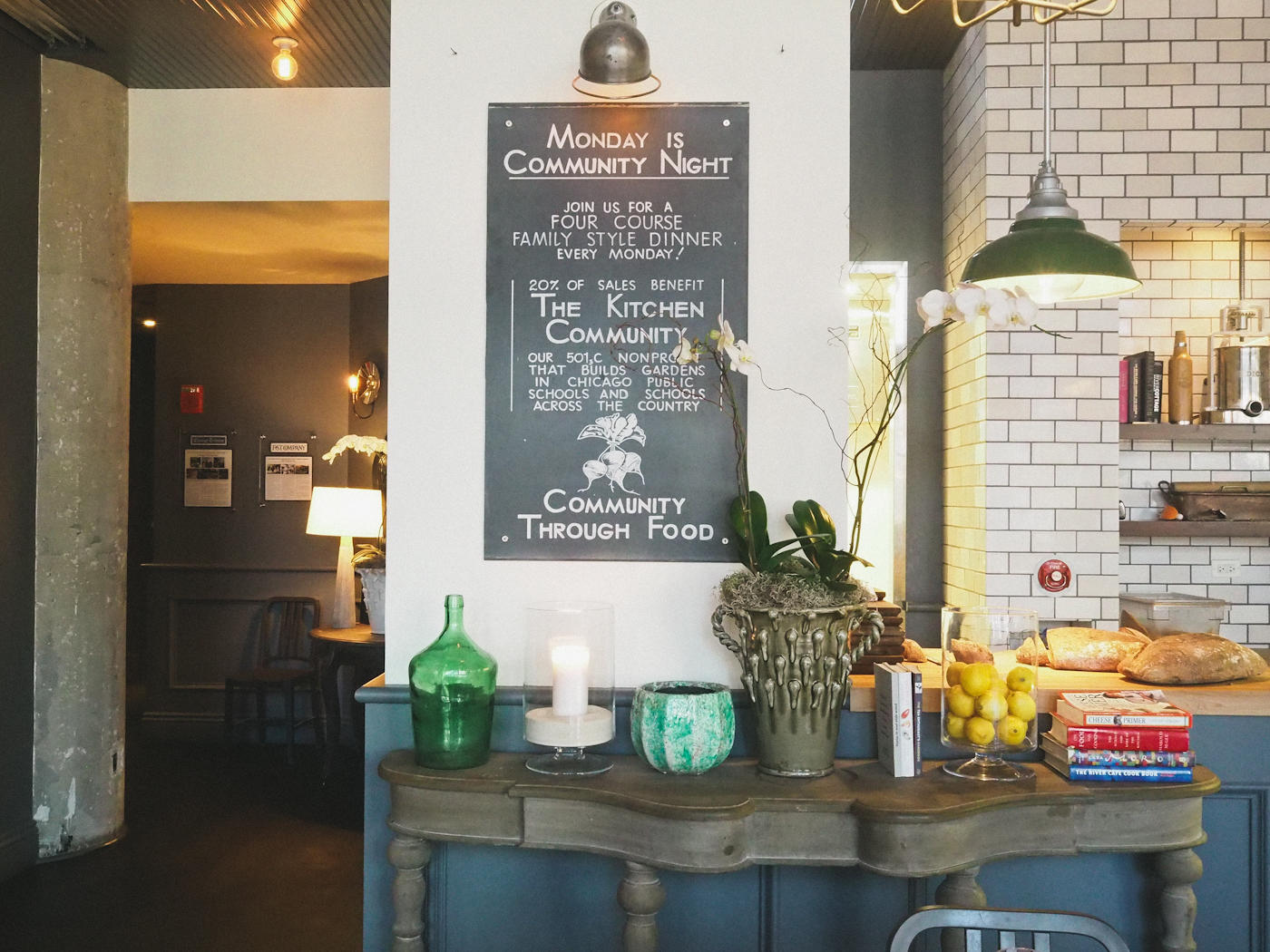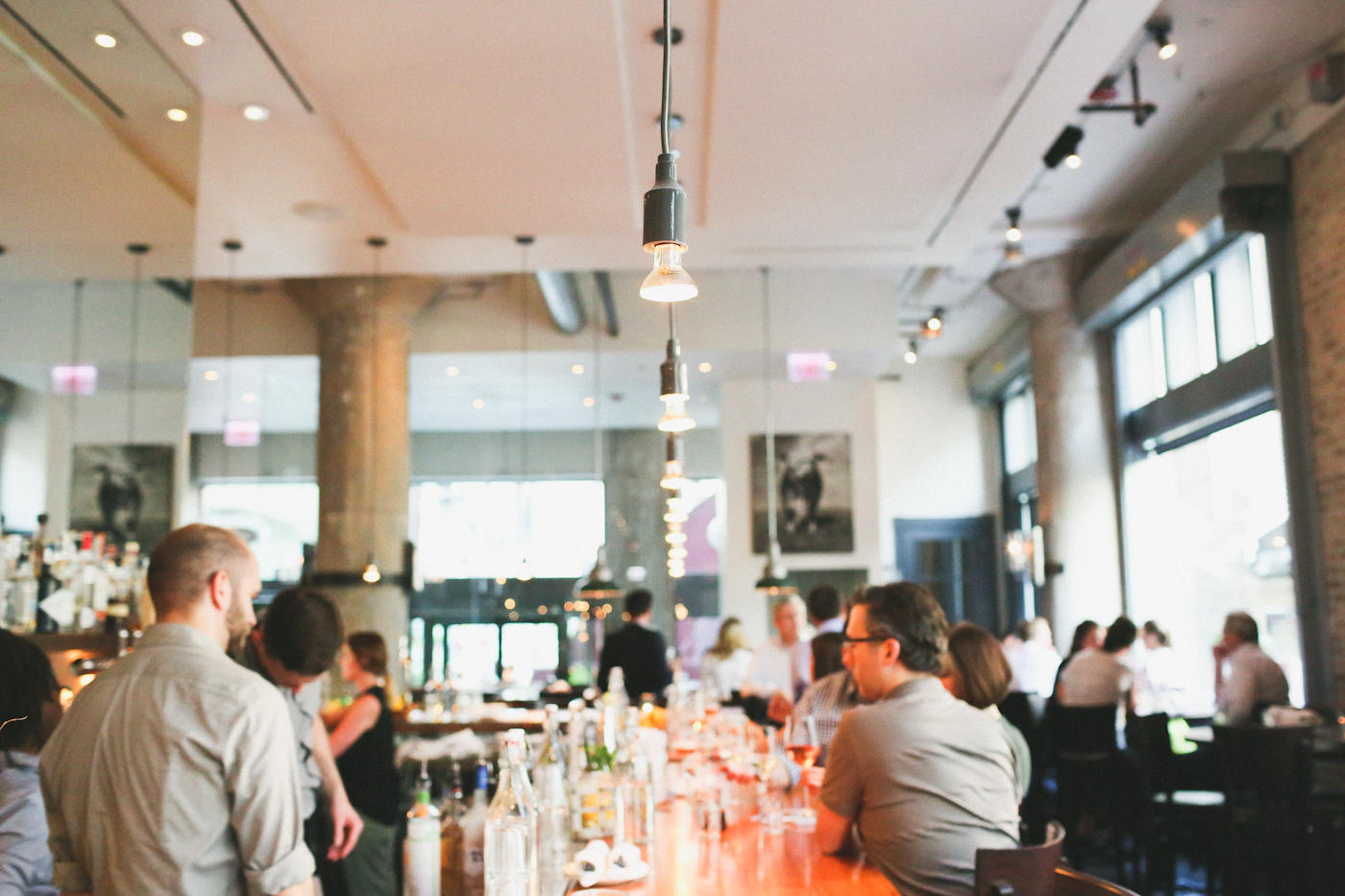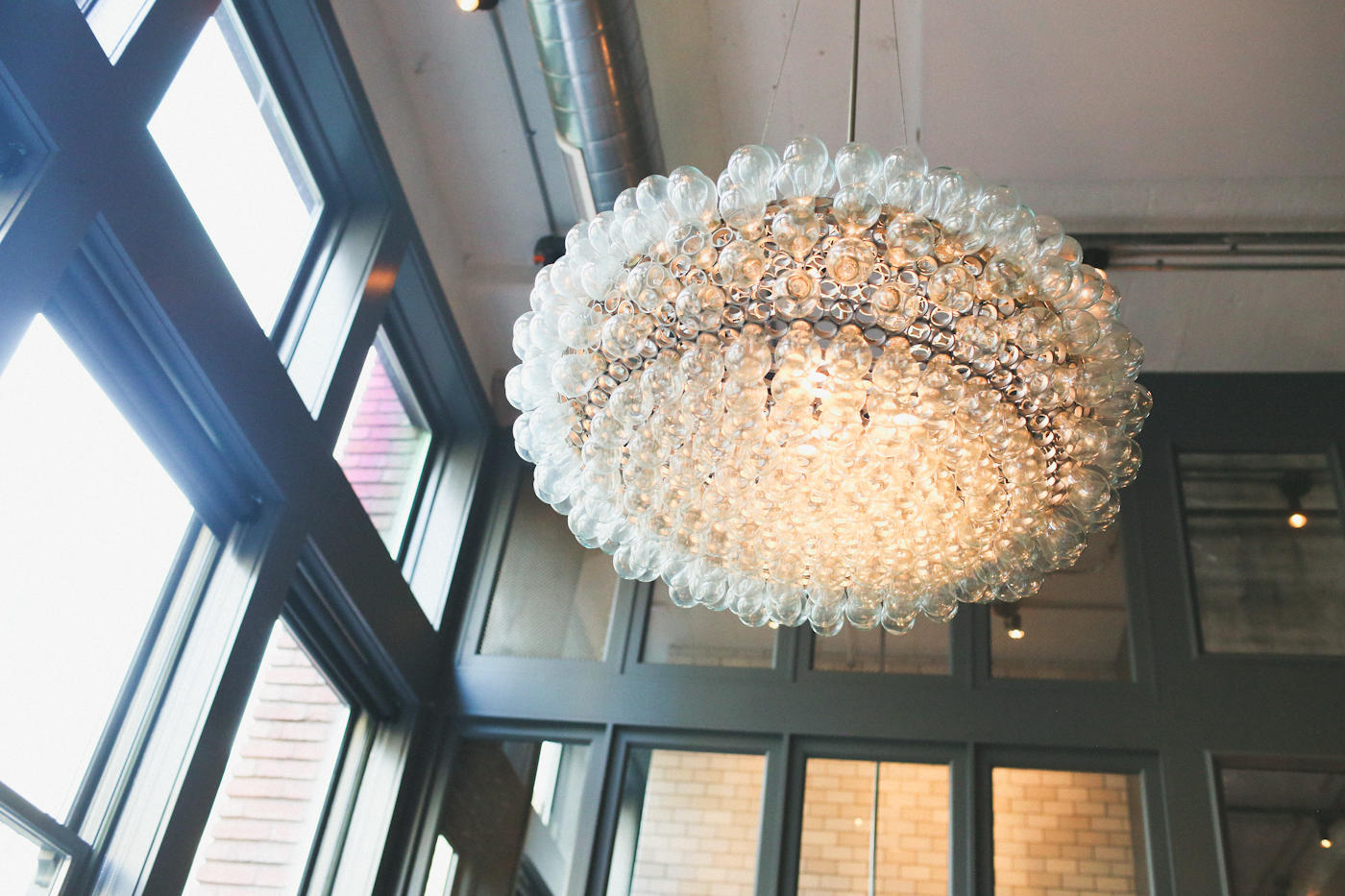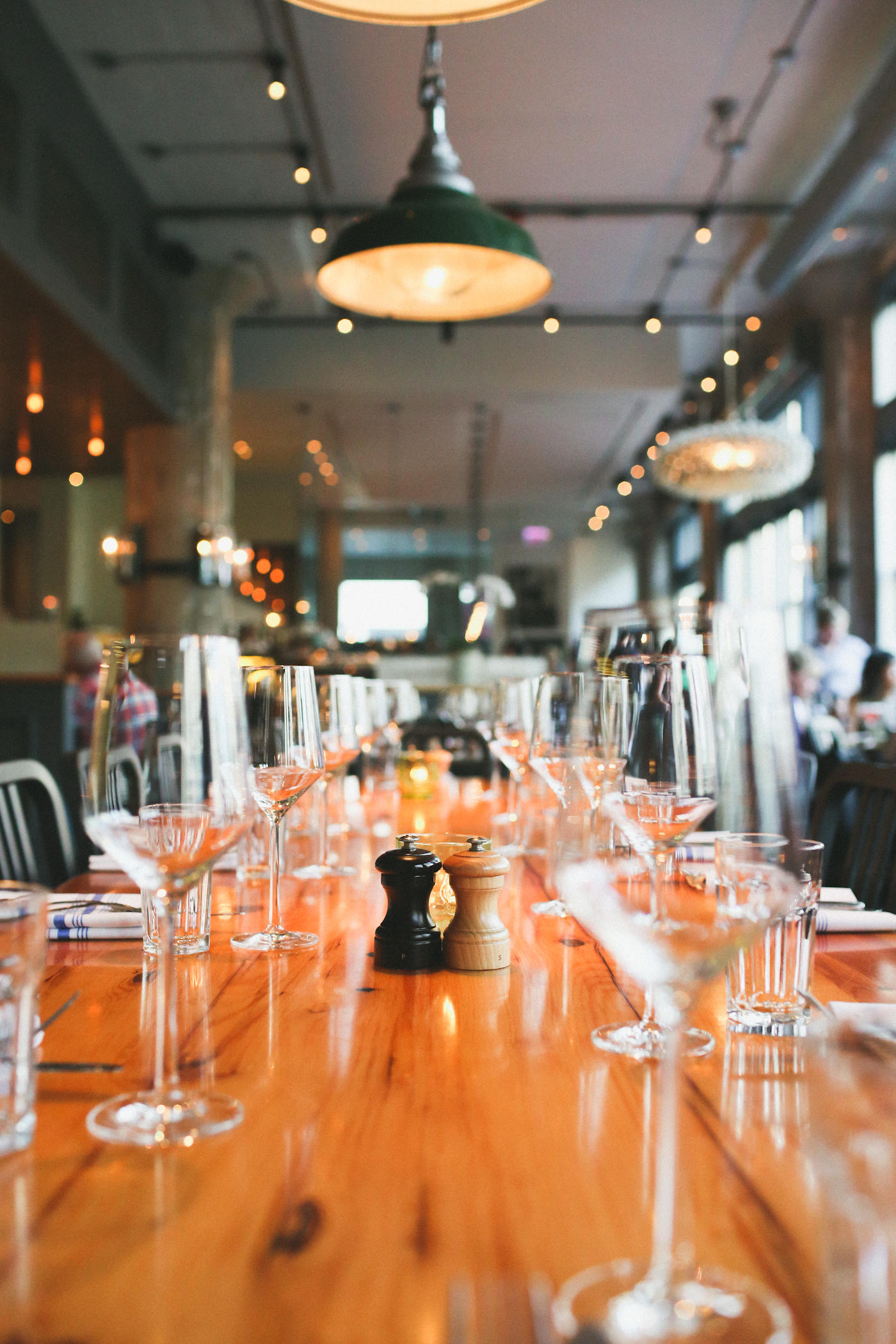 The interior and atmosphere were as warm as the food in my belly. The mixture of natural and industrial decor was balanced perfectly between the food and community vibe. The floral and wooden accents fit so perfectly well with what almost reminds me of a new rustic-type aesthetic. With concrete walls and a mixture of industrial and modern inspired lighting, it is definitely an Instagram worthy space.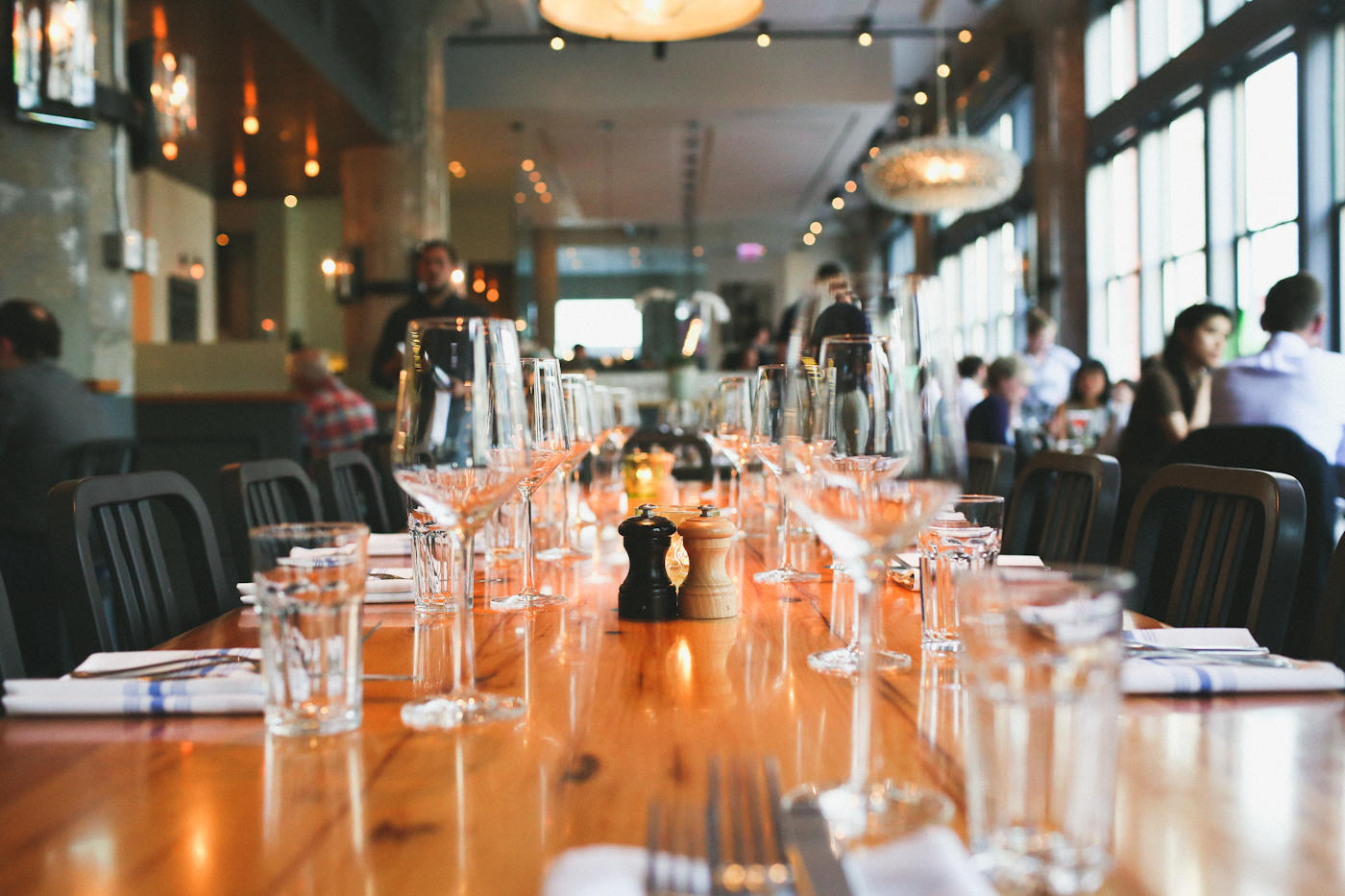 For starters we had hummus, ceviche, Prosciutto crostini, mussels and cocktails! I hope you caught all the fun on my Instagram Stories! All of these dishes were so fresh you guys. I guess that's why we couldn't stop chowing down! Lol. For our entrees we had pasta, sirloin, and chicken. The Summer Tagliatelle pasta is actually prepared with crab (I asked for it on the side as we had a vegetarian with us, which explains why it's not visible in the photo). This was also my lunch the next day and it was just as good the second time! Then there was the view.  The windows surrounding The Kitchen face the city, the river, and the bridge- A perfect image of Chicago.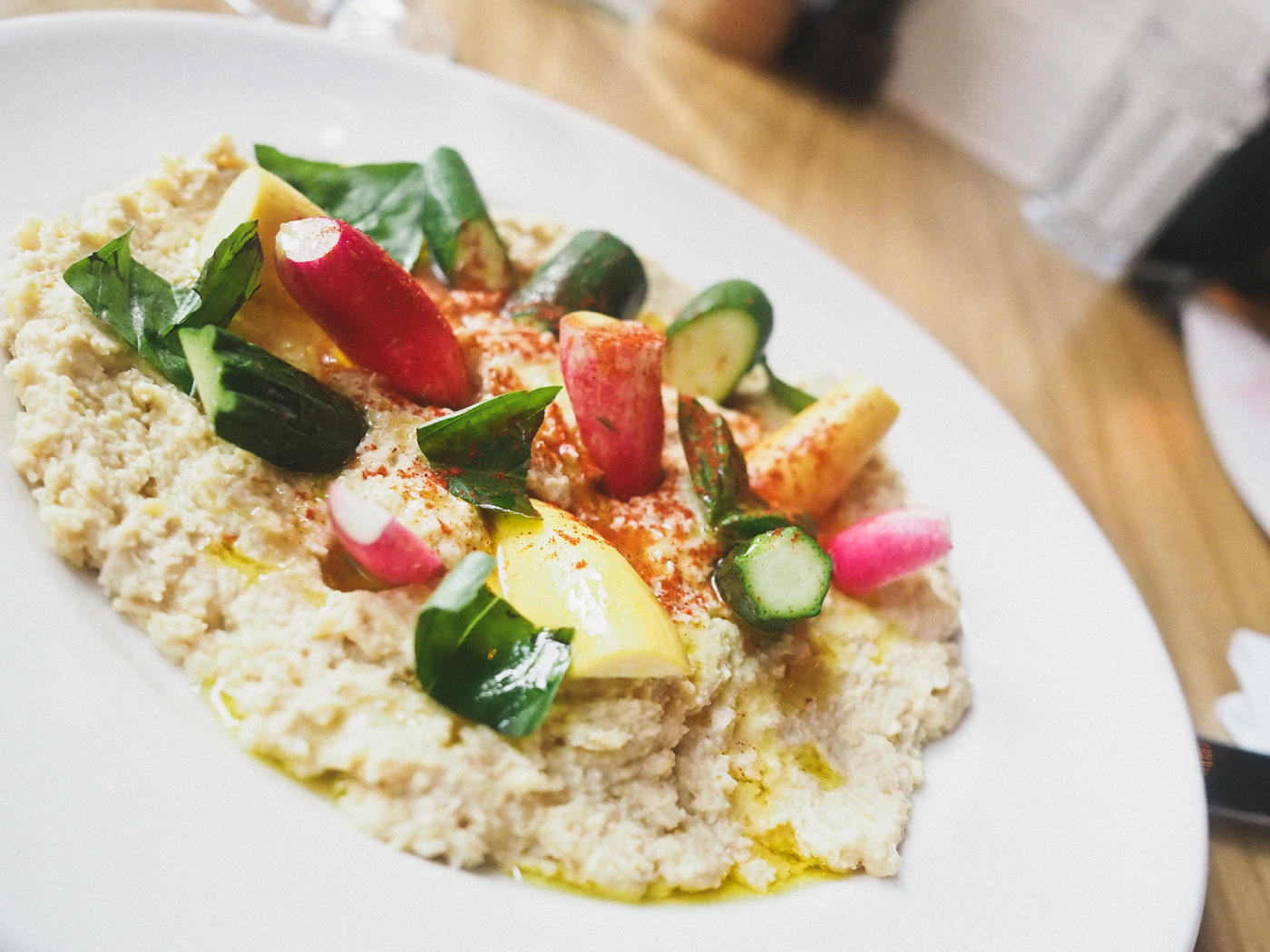 HUMMUS & CRUDITE
For my vegan friends, this is some seriously bomb hummus.  I loved all the root veggies that it came with.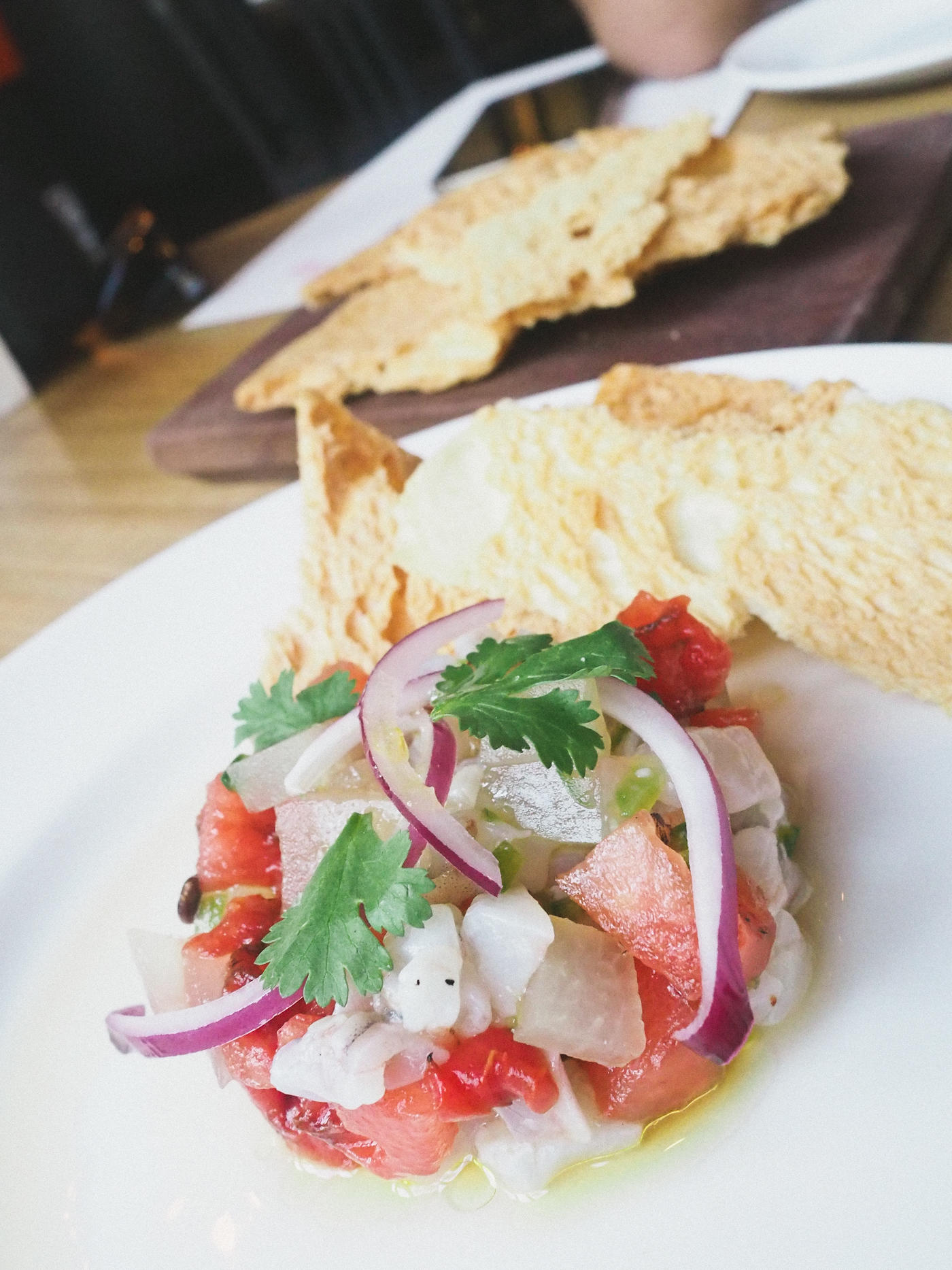 SHRIMP & SUZUKI BASS CEVICHE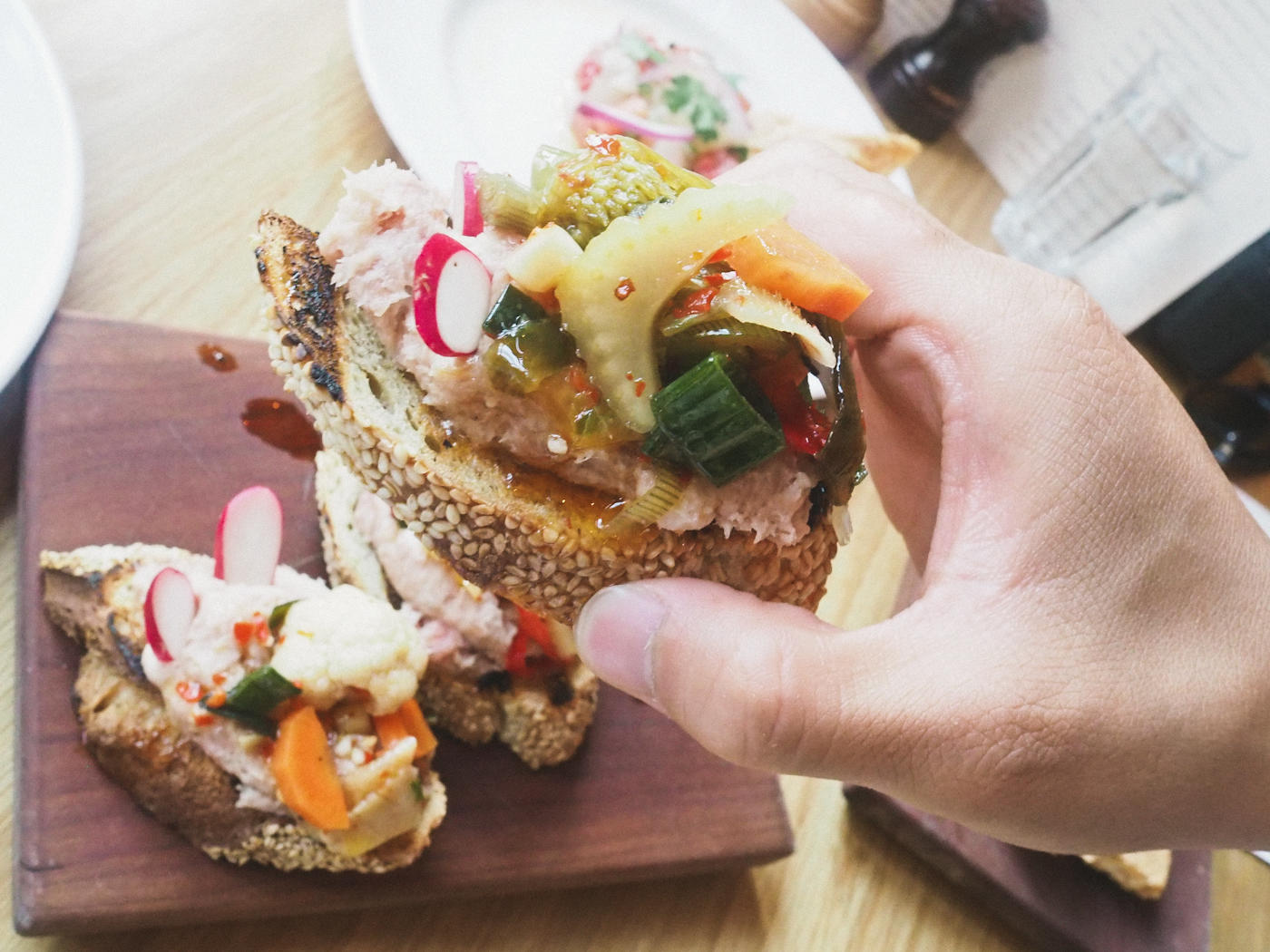 PROSCIUTTO CROSTINI
For my meat-eaters, this is a MUST HAVE!  Why?  Because it is topped with giardiniera!  I live for giardiniera!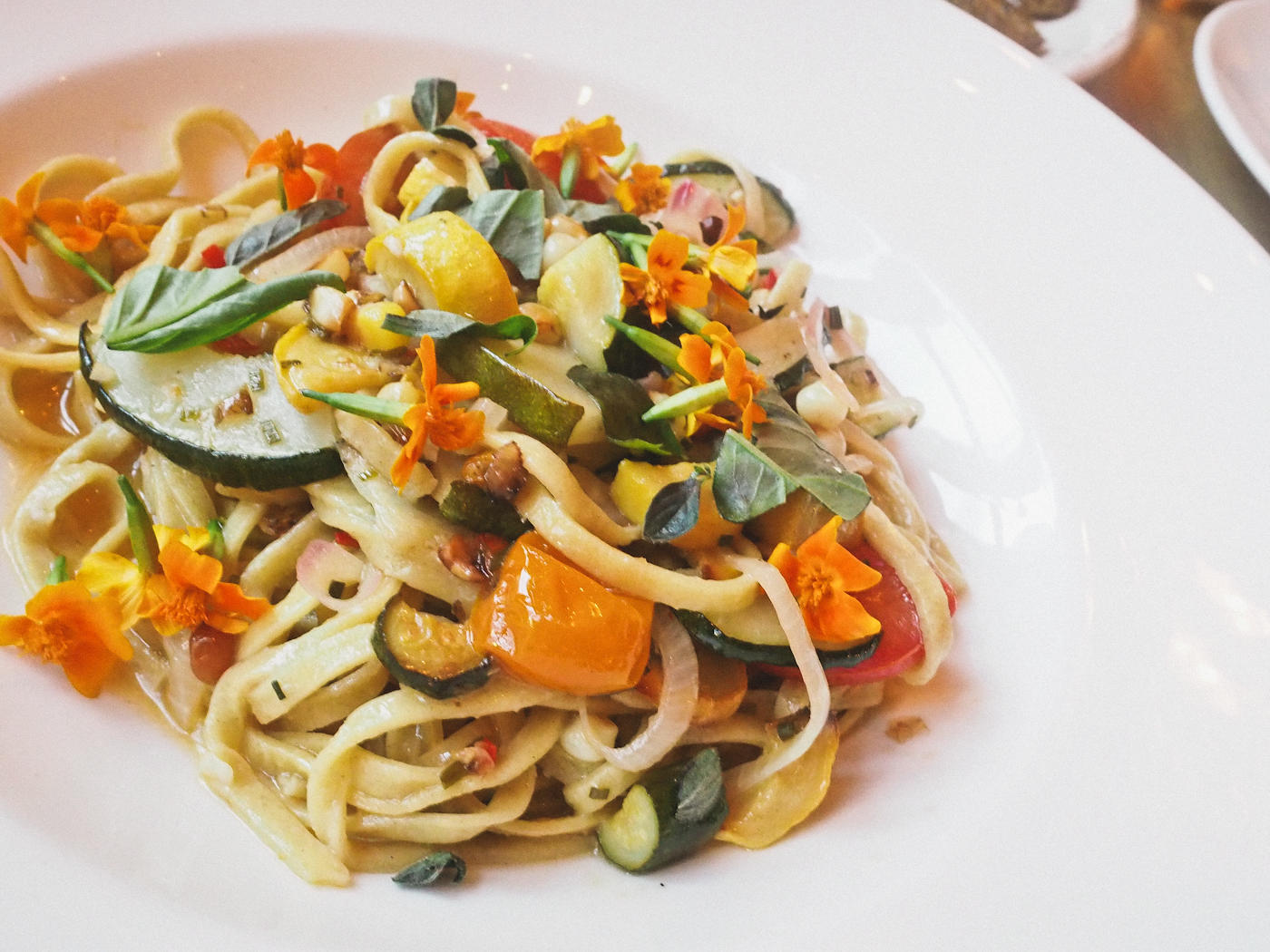 SUMMER TAGLIATELLE
A perfect pasta dish loaded with lots of veggies perfect for the summer.  That must be why it's in the name of the dish.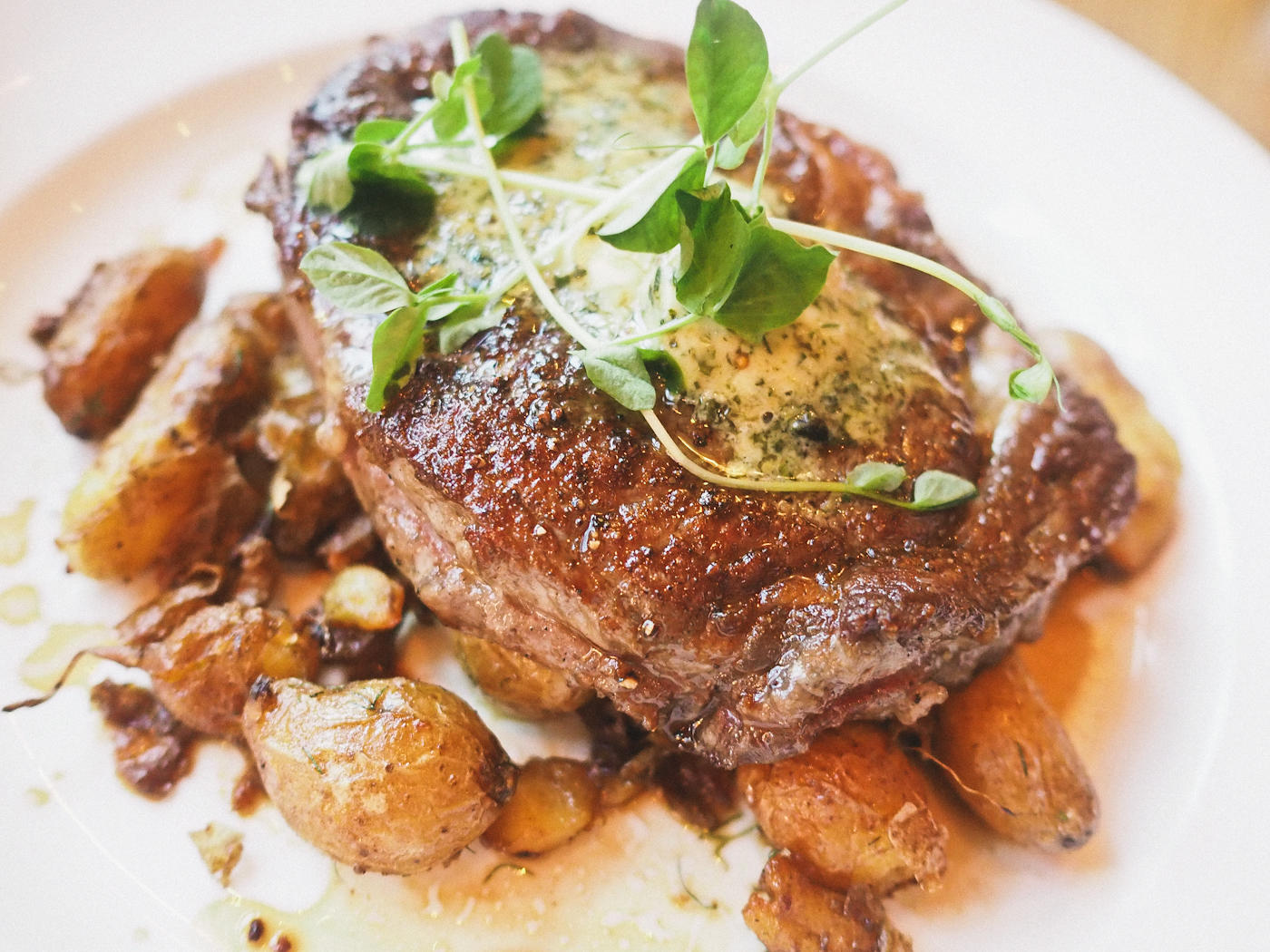 PAN SEARED SLAGEL FARMS SIRLOIN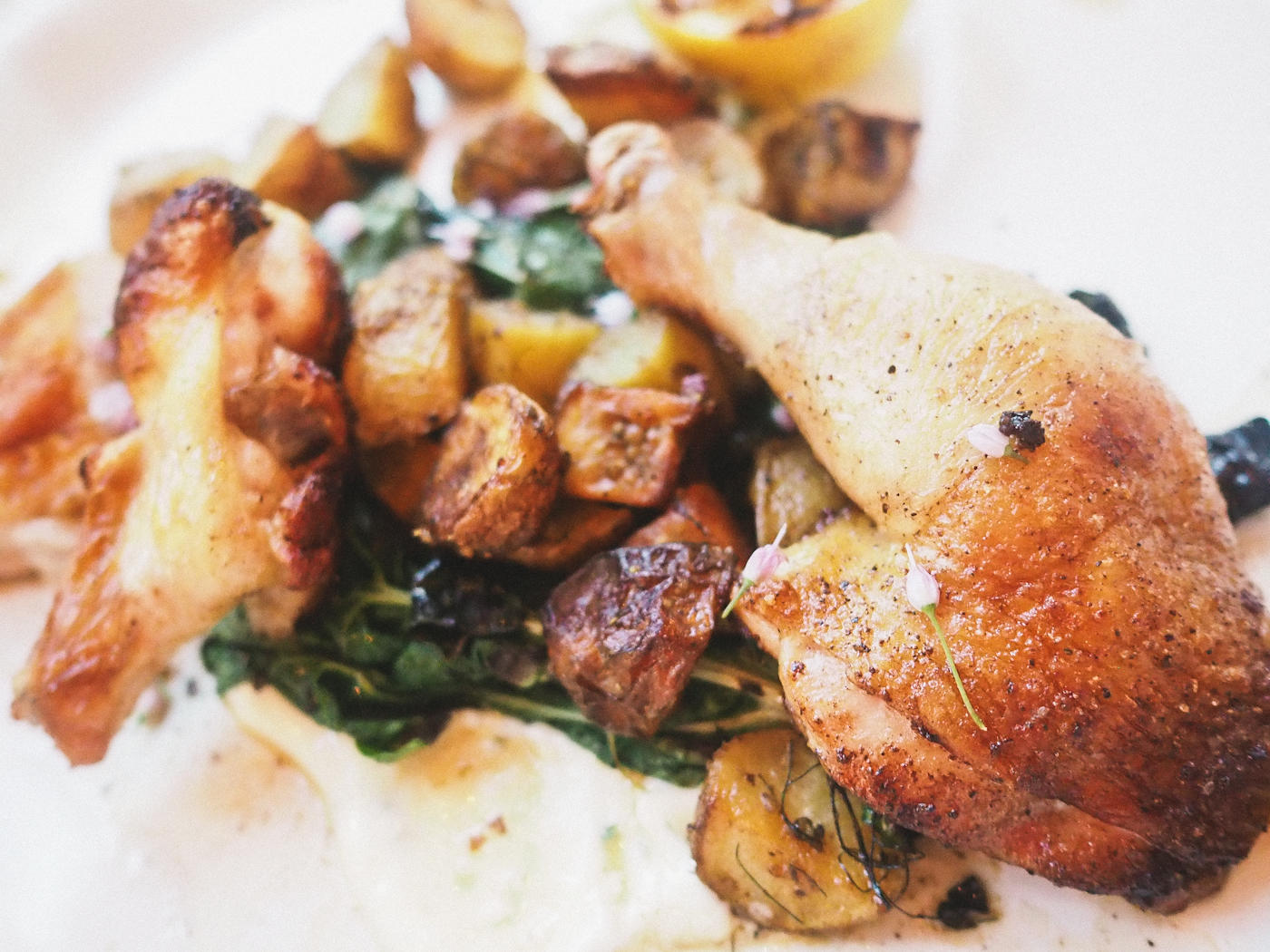 HALF CHICKEN
You guys… THE CHICKEN. Stop it. So good! This was our favorite dish of the night. Hands down. We were hosted by the greatest staff, who explained to us exactly why it was so yummy! This is Green Circle Chicken; Green Circle Chickens are fed scraps and leftovers from Michelin star restaurants in New York! YES. We had to ask twice to make sure we heard correctly! Not only are these birds chowing down on some fancy AF food, they are also raised humanely at a beautiful farm. Happy and healthy chickens equal happy and healthy humans! We will definitely be back for this one!  It's probably the closest I'll get to eating Michelin star cuisine.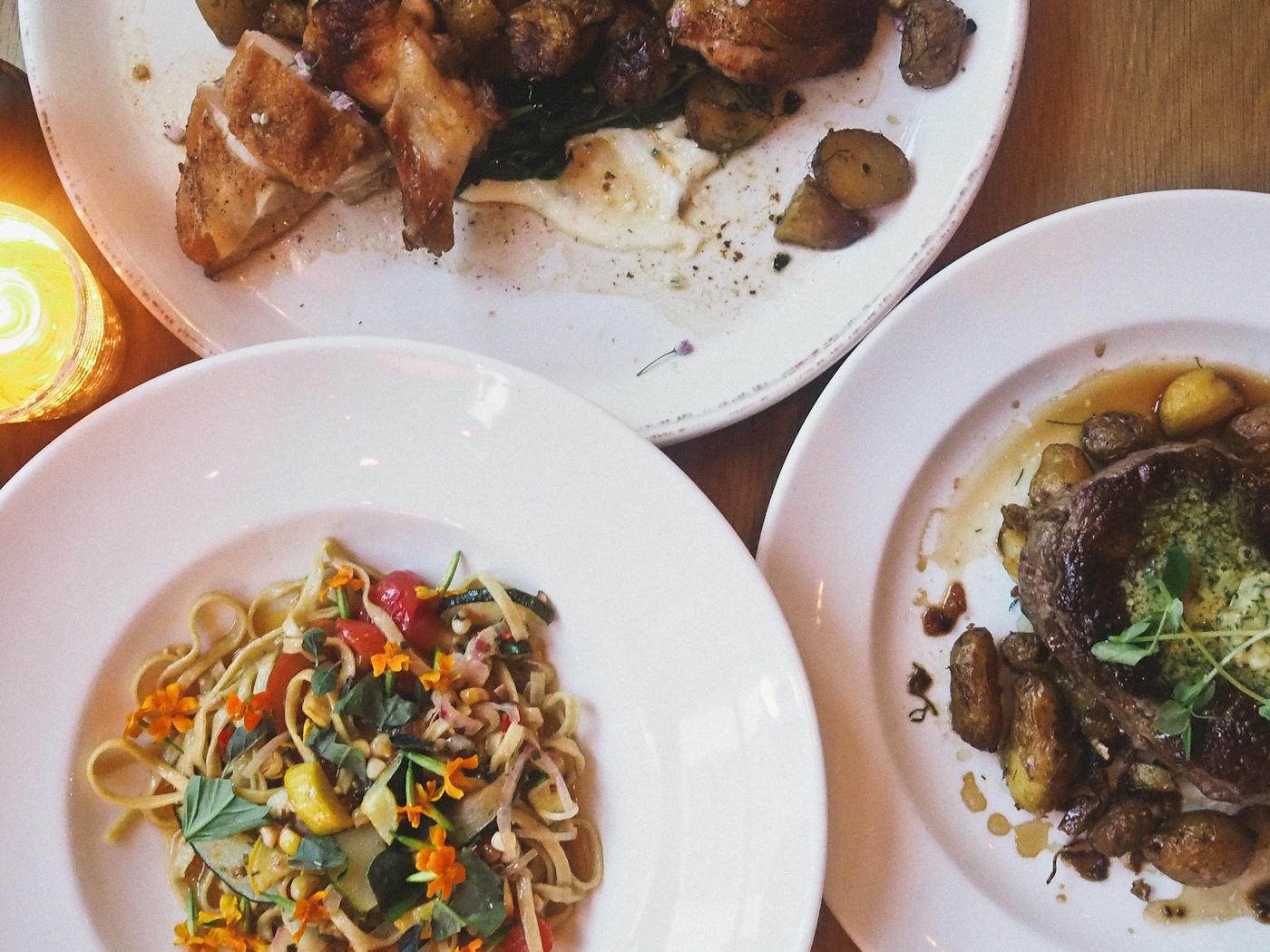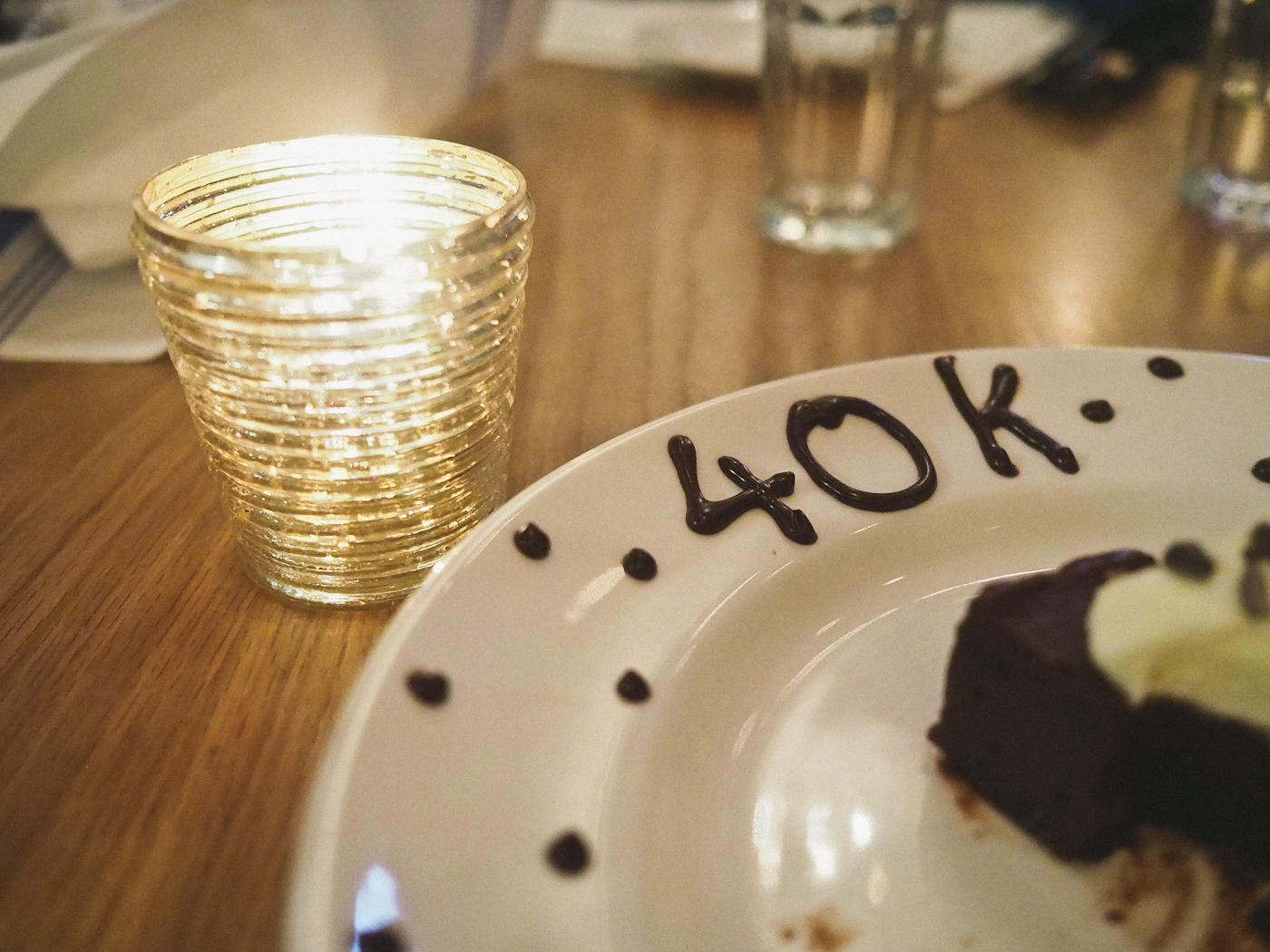 CHOCOLATE NEMESIS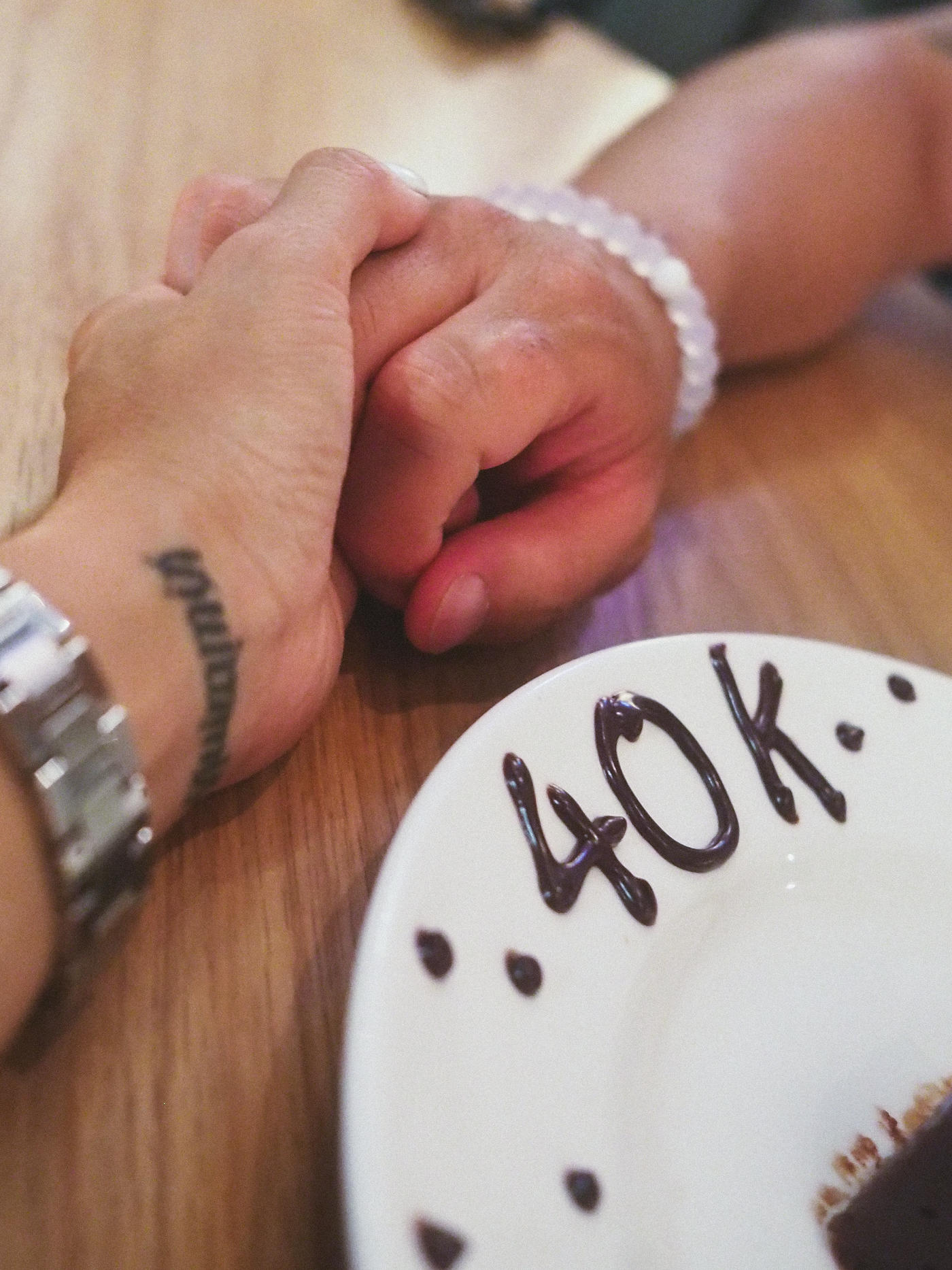 Lastly was the dessert. Nothing is sweeter than reaching 40k on Instagram and having it on the side with some cake! Tek and I can not express how crazy this is! We are so grateful to those of you who are fans or our work and to all of our supporters and friends, thank you thank you thank you. I love what I do and I love you for loving it too. The fact that you enjoy our work is what makes all of this worth it. I wish I could hug every single one of you through the Internet. Is there an app for that? I also want to thank my man and partner in crime for following me around with a camera and making me look more fabulous than I actually am. Cheers to the next 40k!
Special thanks to THE KITCHEN for the hospitality!