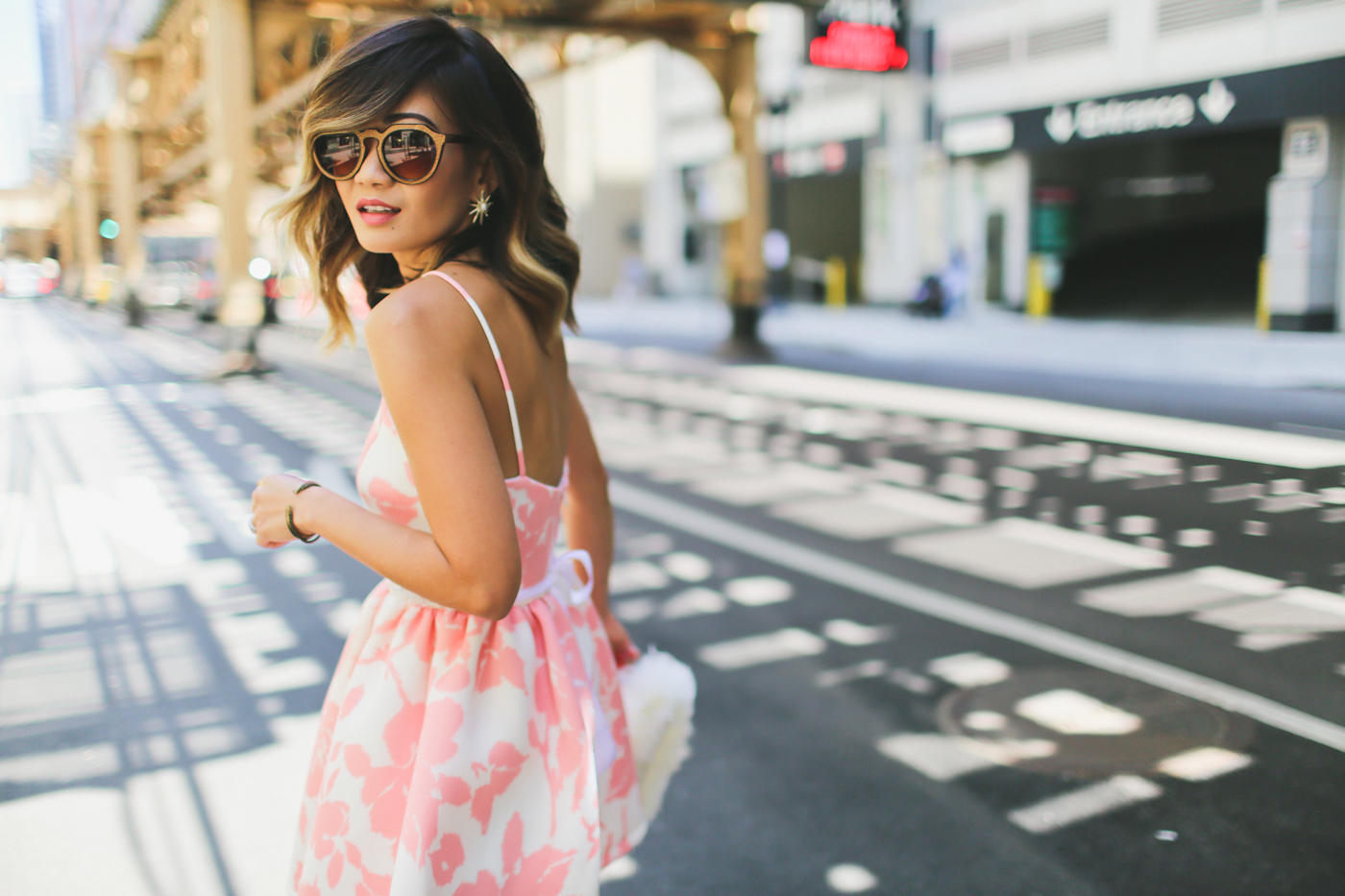 PINK FLORAL DRESS VIA GENERATION BLISS AND FEATHERED CLUTCH
Hi lovelies and happy Monday!  So if you've been following me for some time you should be able to tell that I don't really dress in overly girly dresses that often.  Therefore, it takes a really cute number like this pink floral dress to bring out the girly girl in me.  I was instantly drawn to the shape of the dress and I love how sweet the floral graphics are on this dress and the shade of pink is just darling!  There's kind of a Stepford wives feel to this dress which is funny because I just re-watched all the seasons of Desperate Housewives and am reminded of how much I love Bree Van De Kamp's character.  I forgot how addicting that show was!  So much insane drama and obviously so unrealistic but wildly entertaining.
This particular dress can be purchased at Generation Bliss which is this cute little boutique out in the suburbs but lucky for you they have a website and can ship anywhere!  Woohoo!  The owner Ela is so adorable and she curates some great pieces in her store so I suggest that if you are ever in the Lemont area to stop by and check them out or visit their website!  This dress is perfect for weddings, Easter Sunday, or a day date with the ladies.  It can also be perfectly dressed down with a denim jacket and white sneakers.  Overall, it is a versatile dress that will be a happy girly addition to your wardrobe!  To accentuate the girly theme of this pink floral dress, I paired it with my favorite Stuart Weitzman heels an a feathered clutch.  I hope you enjoy the look and have a fantastic and productive rest of your week!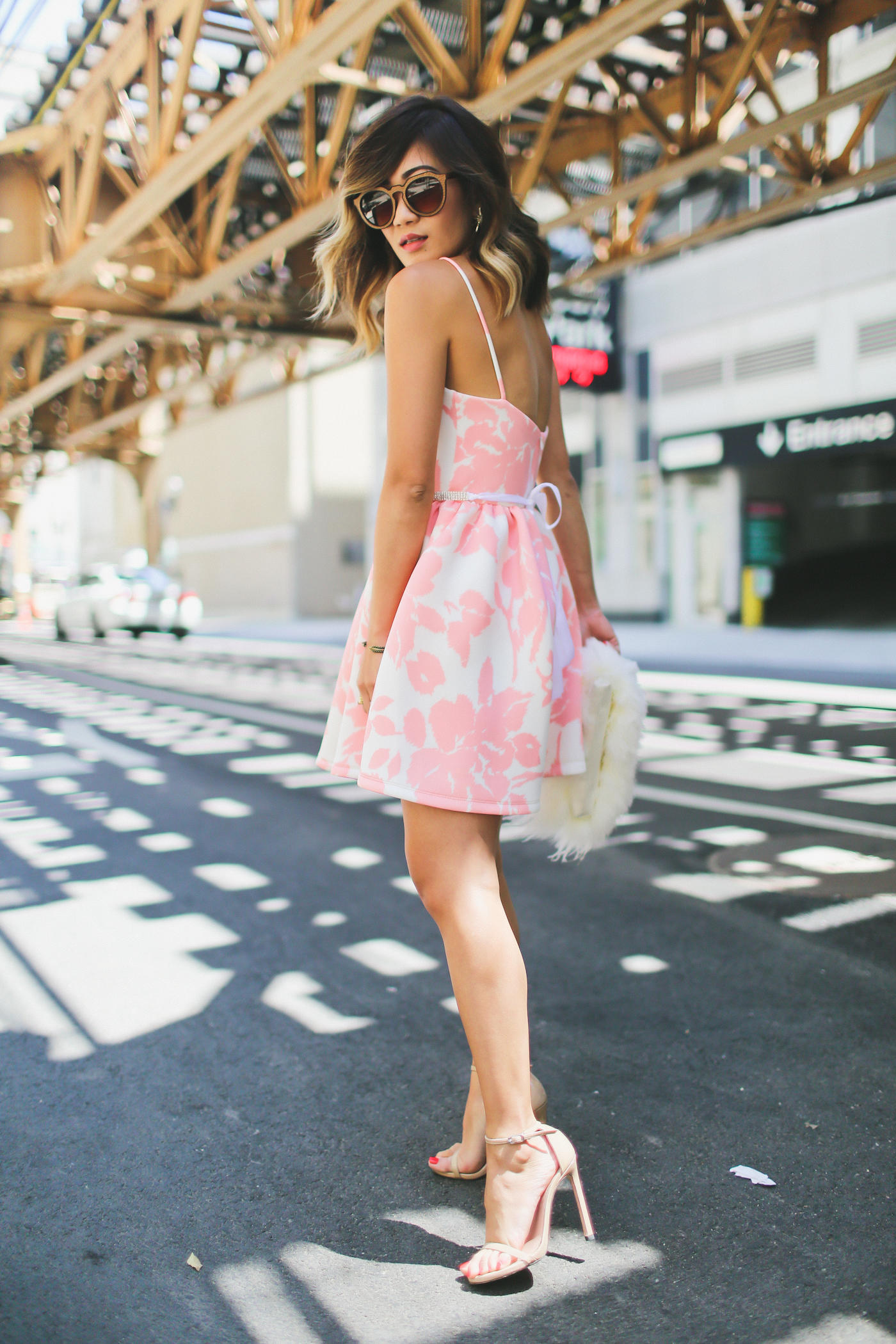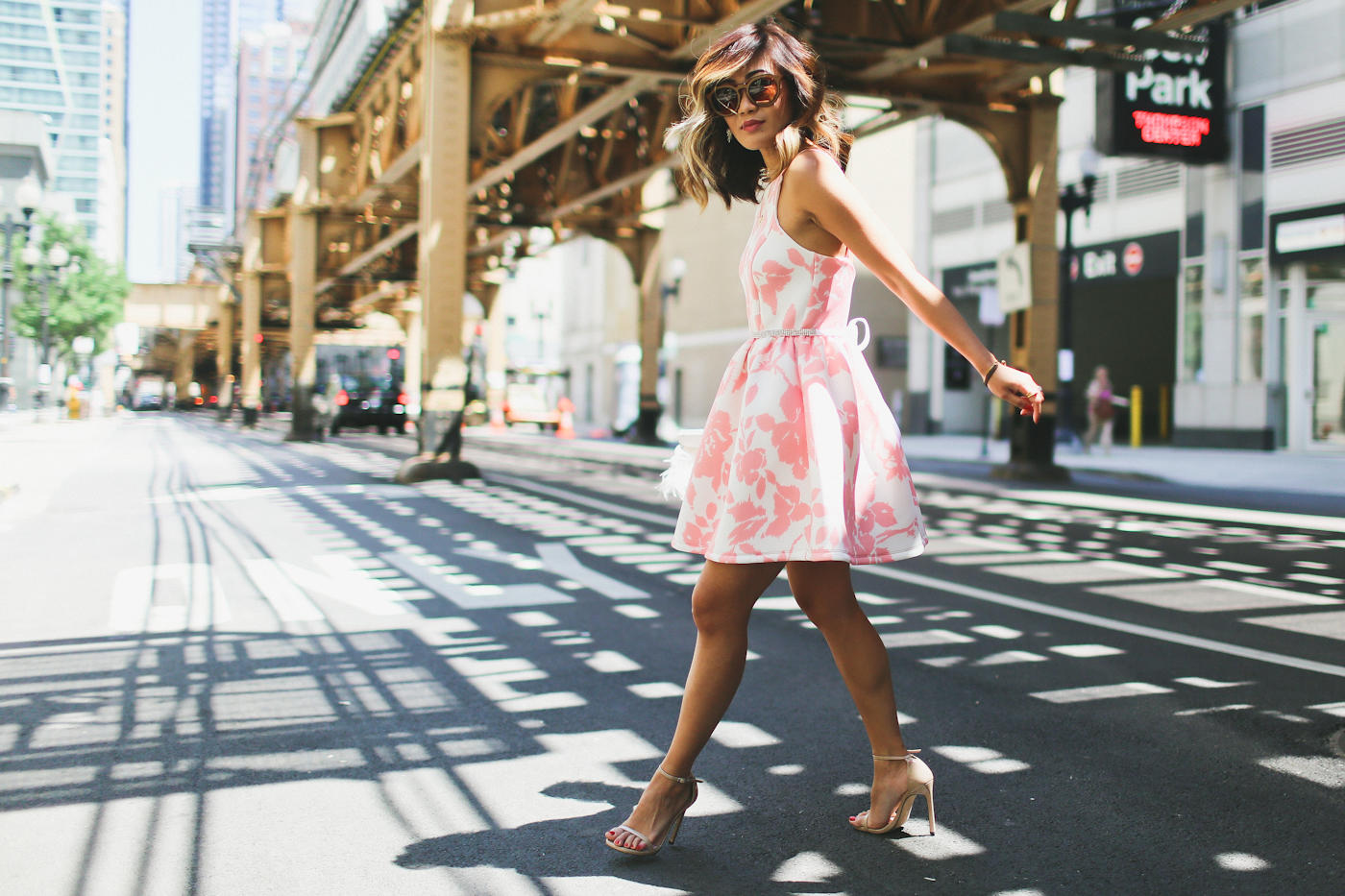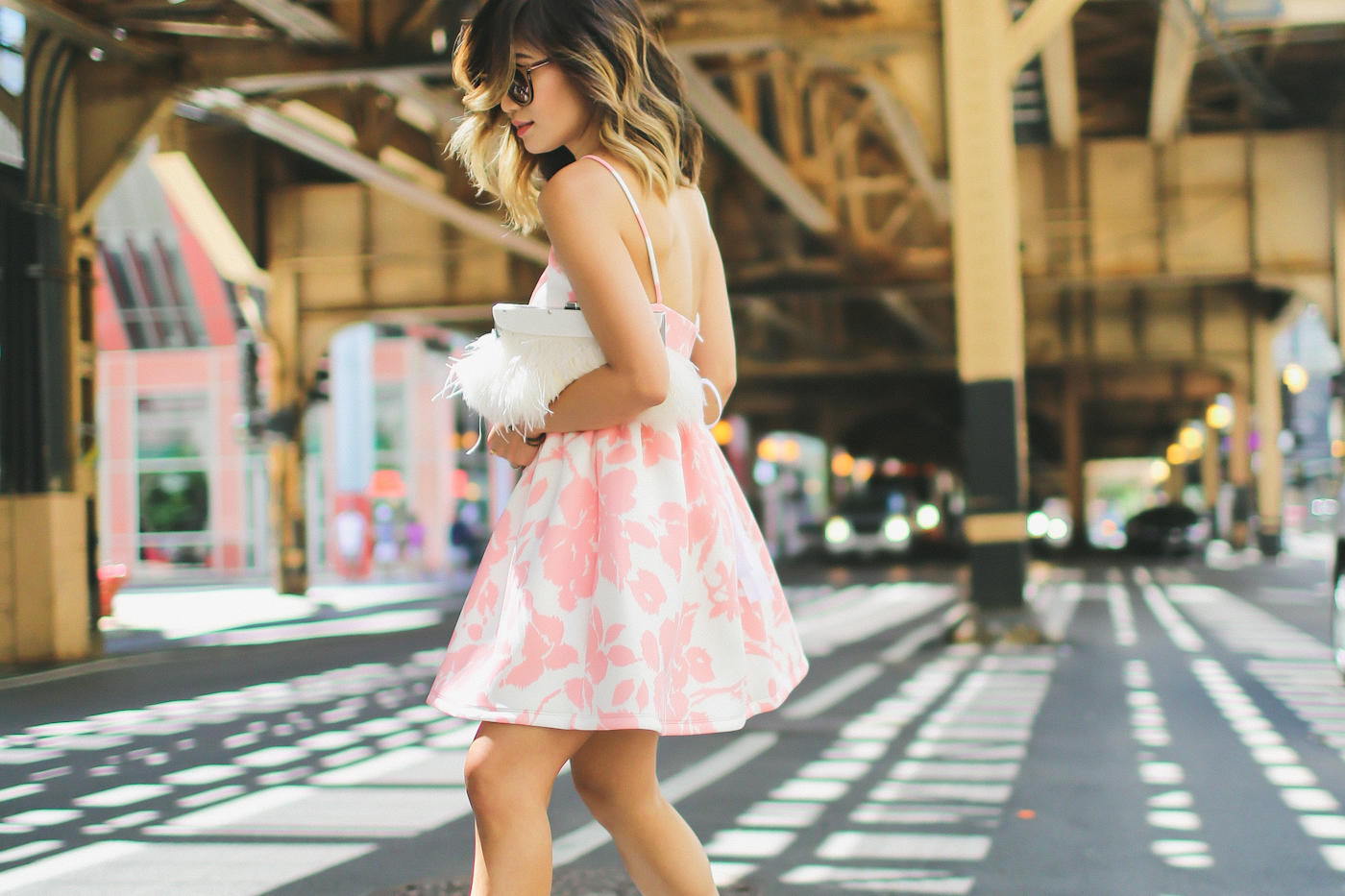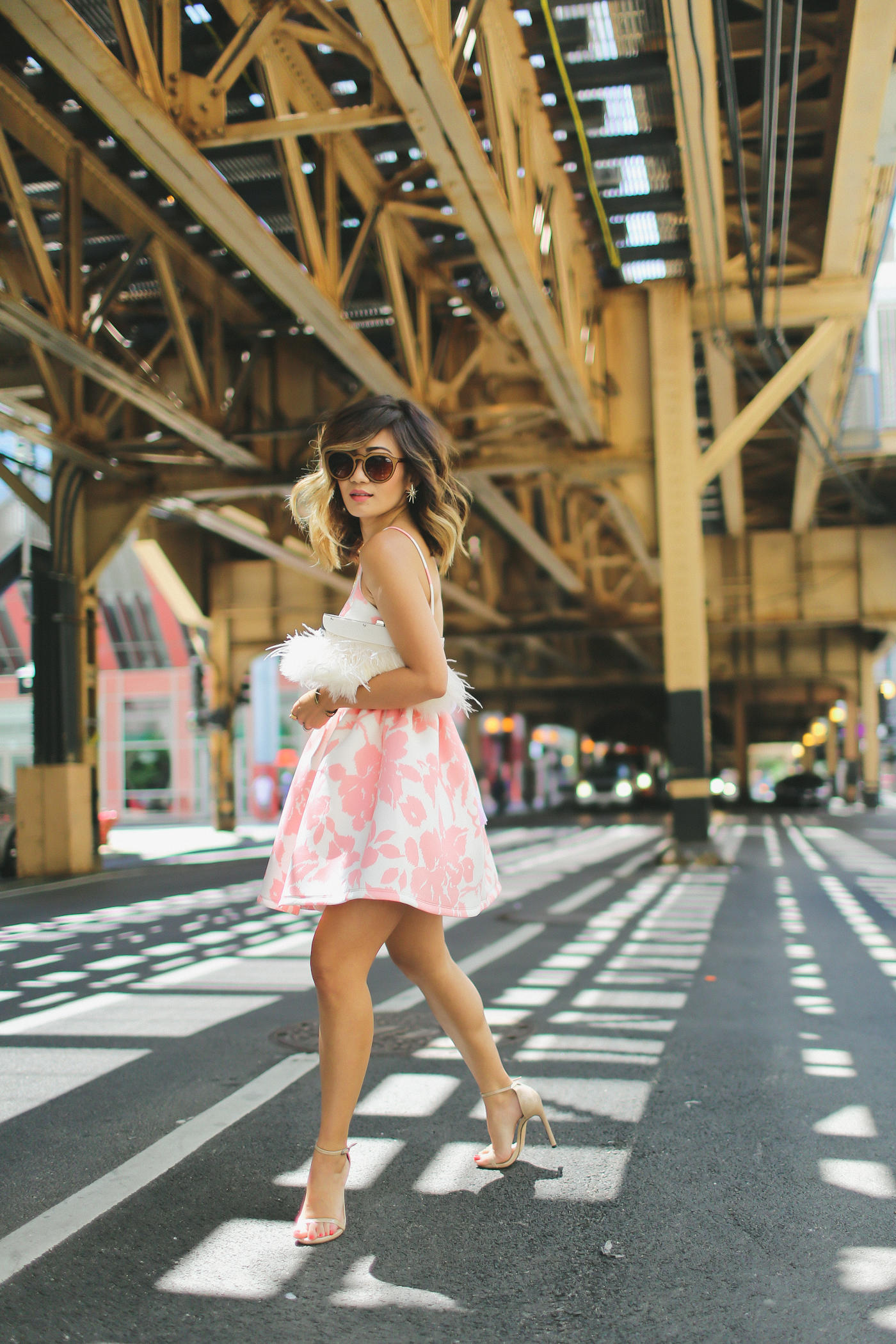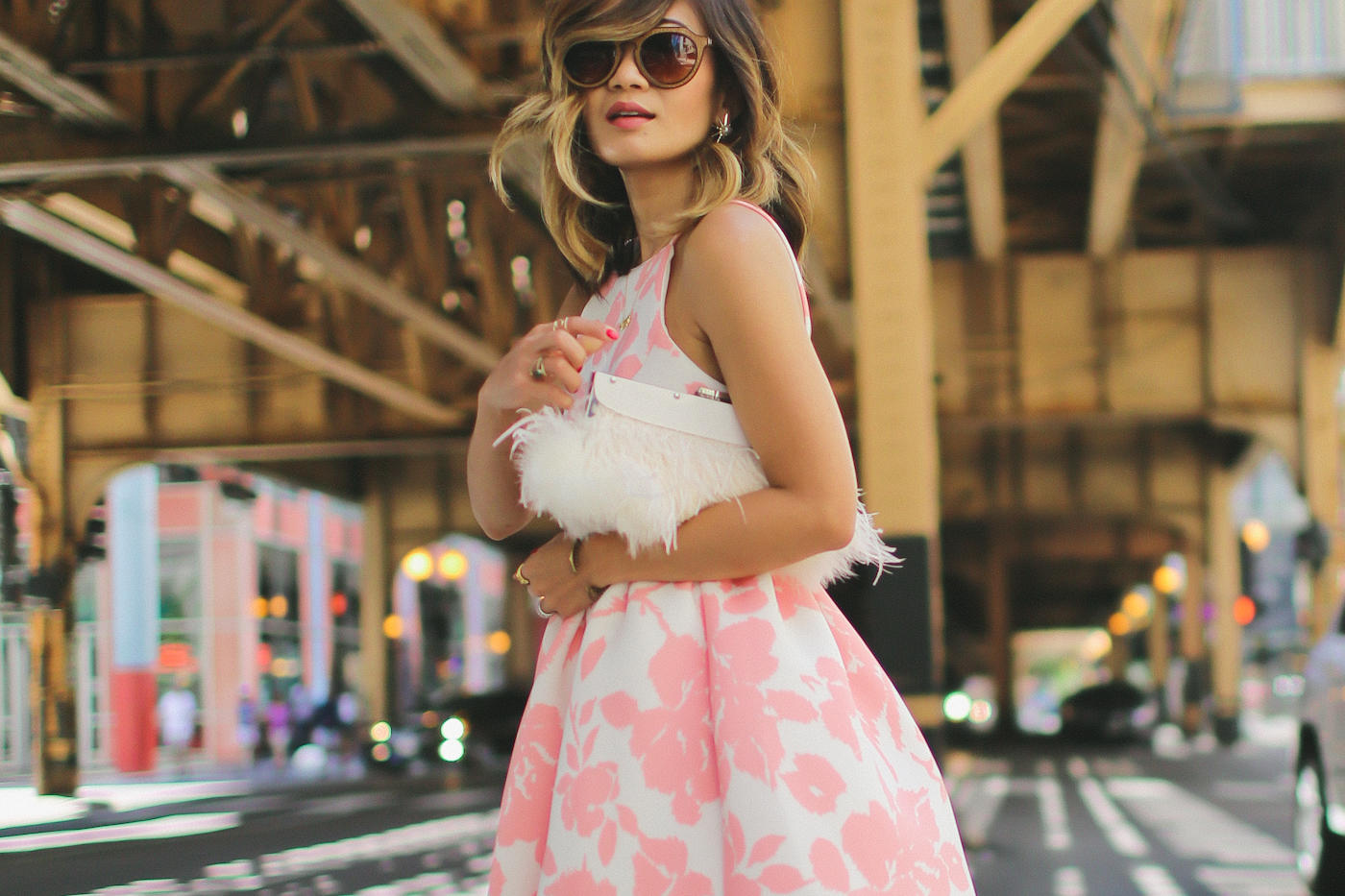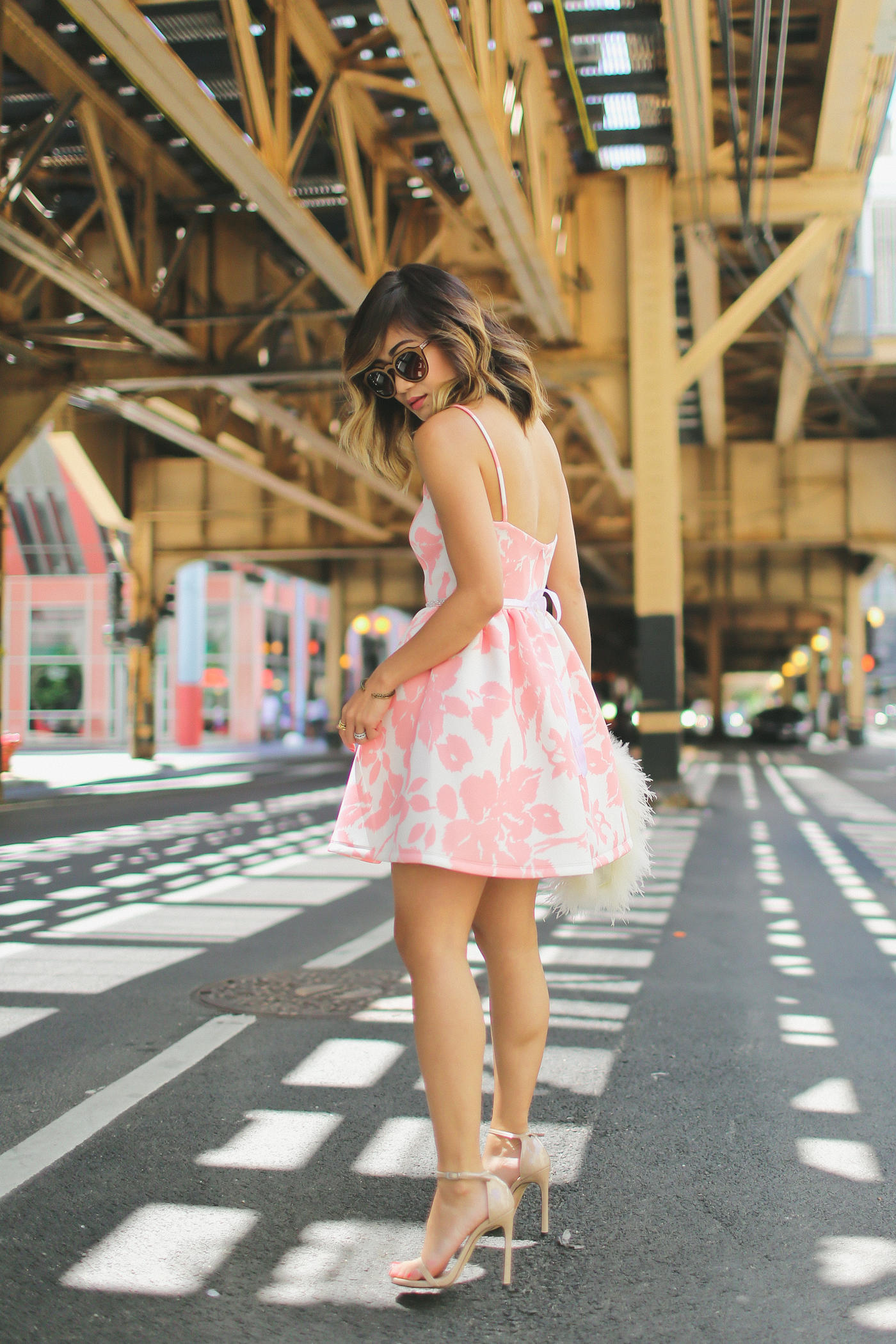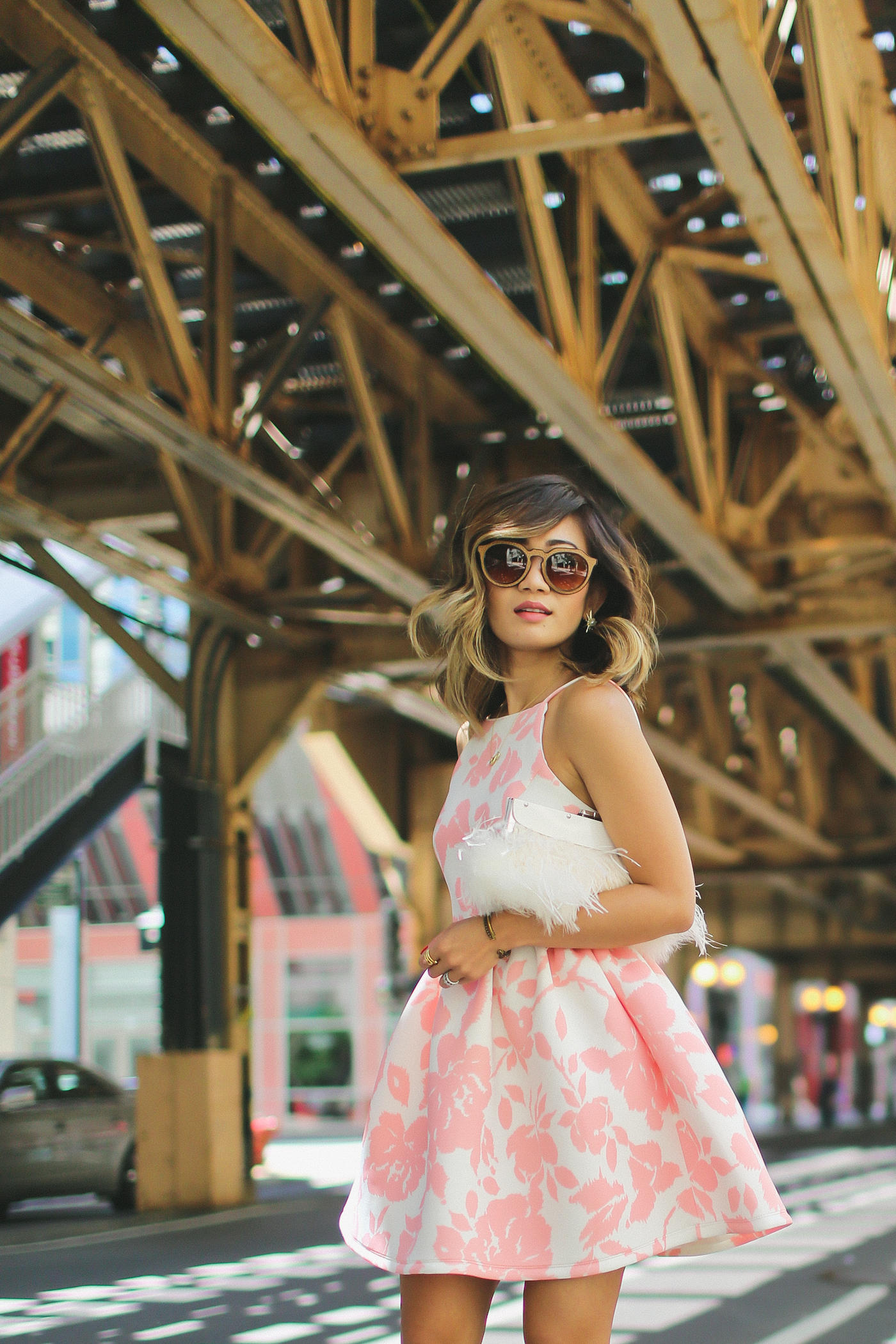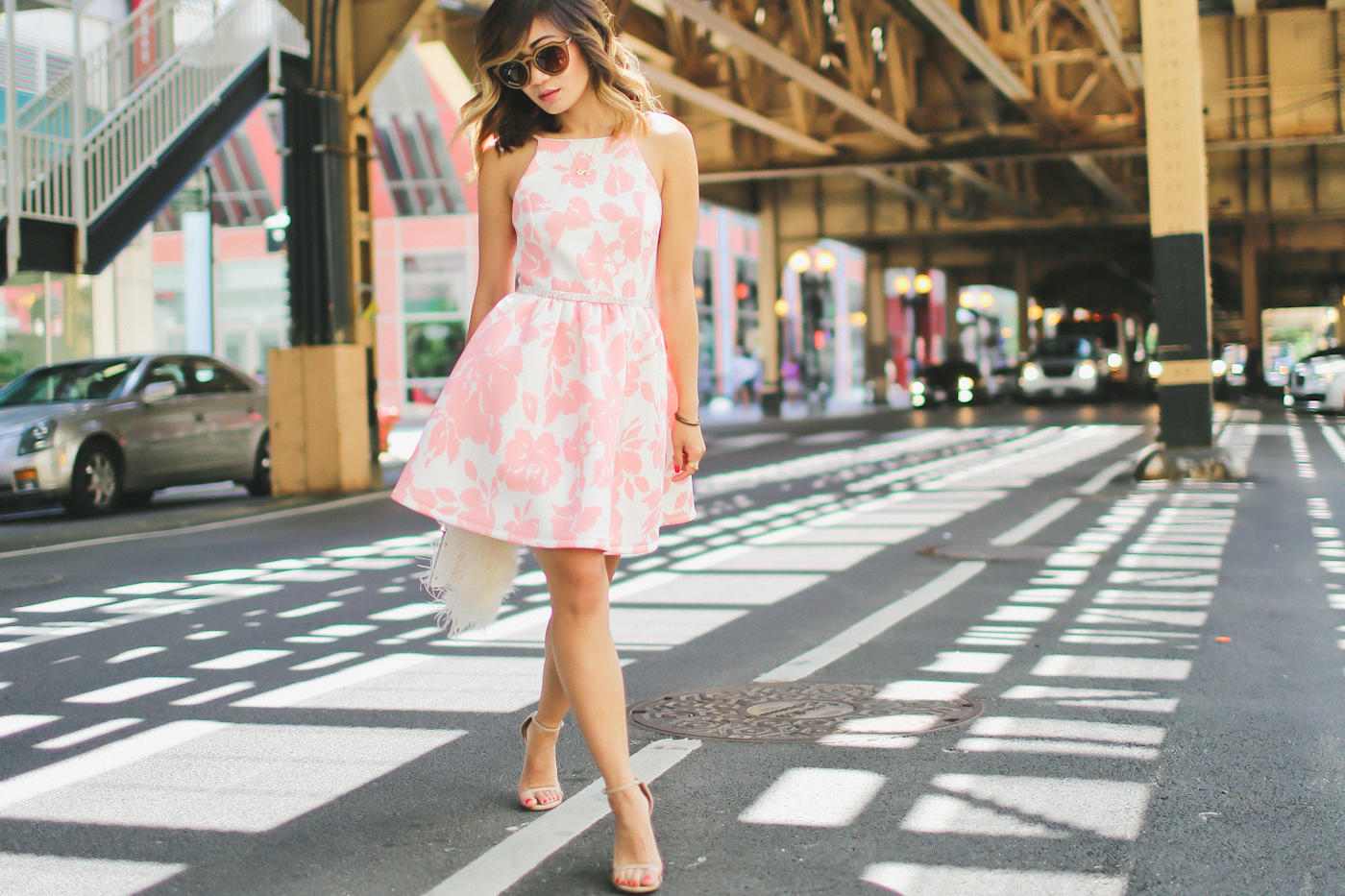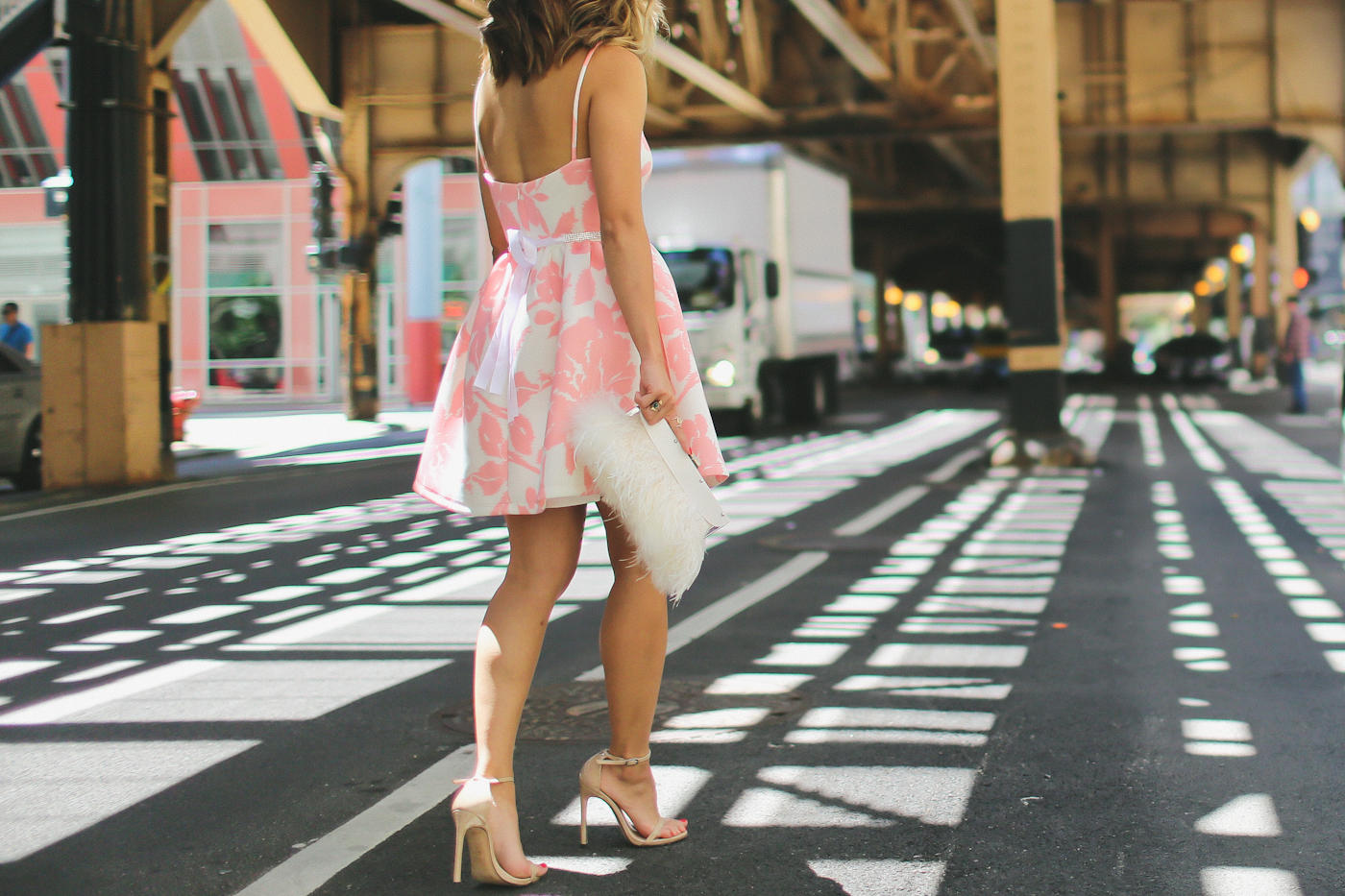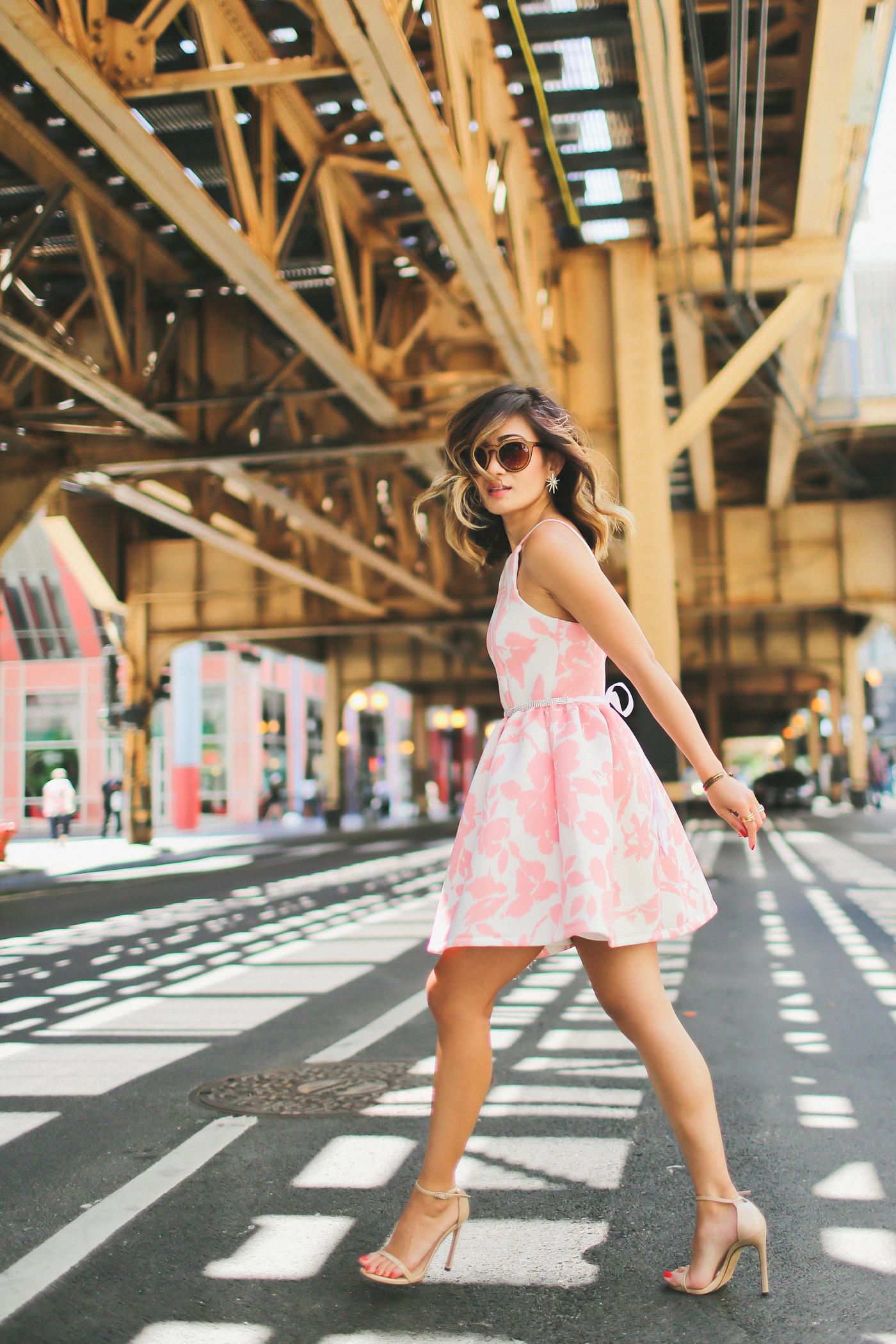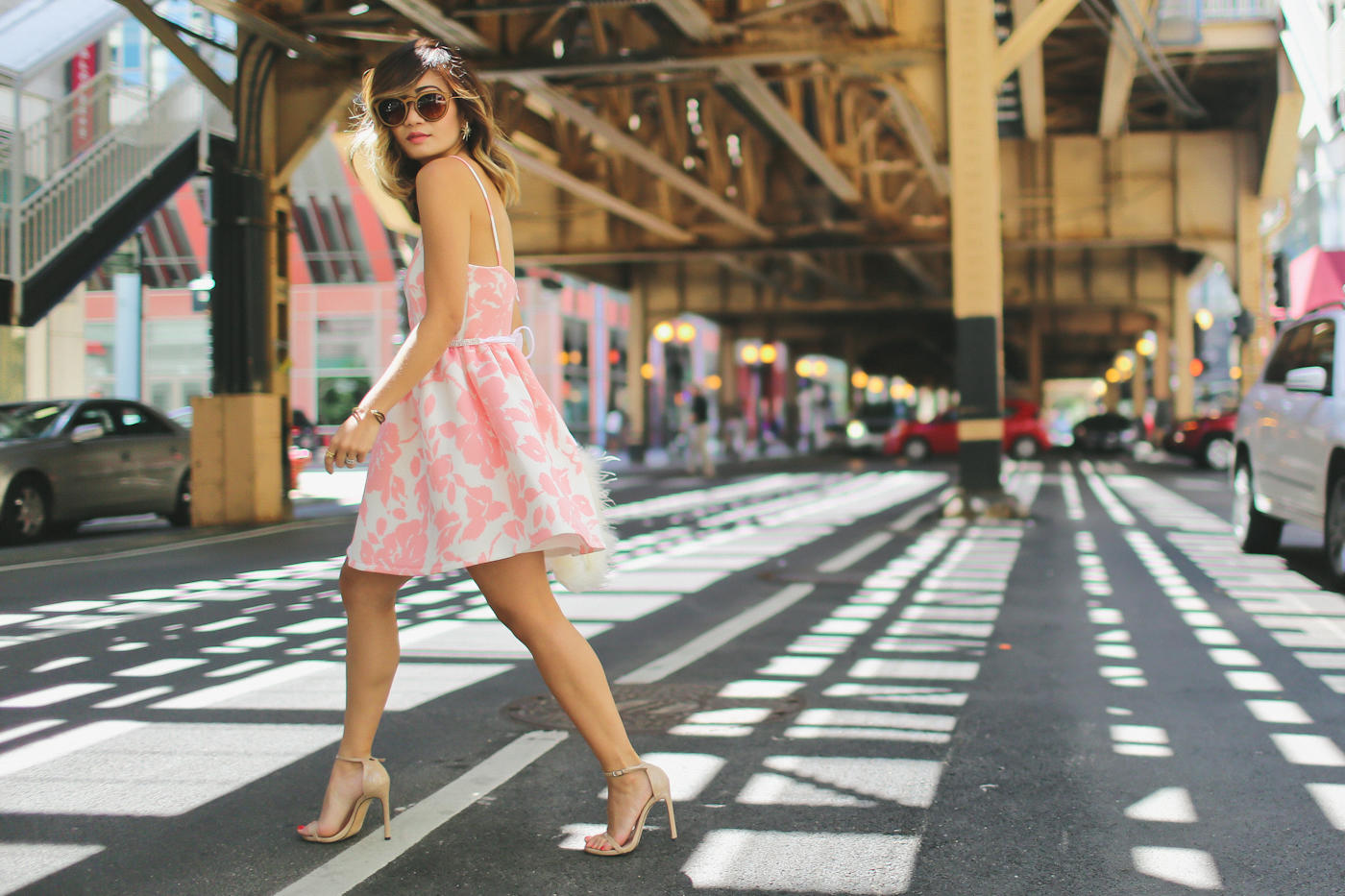 //  dress and belt – THANKS TO GENERATION BLISS  //  shoes – stuart weitzman  //  sunnies – flea market find  //  feathered bag – bcbg  //  earrings – kendra scott  //
---
---
//SHOP THE LOOK//
---
---