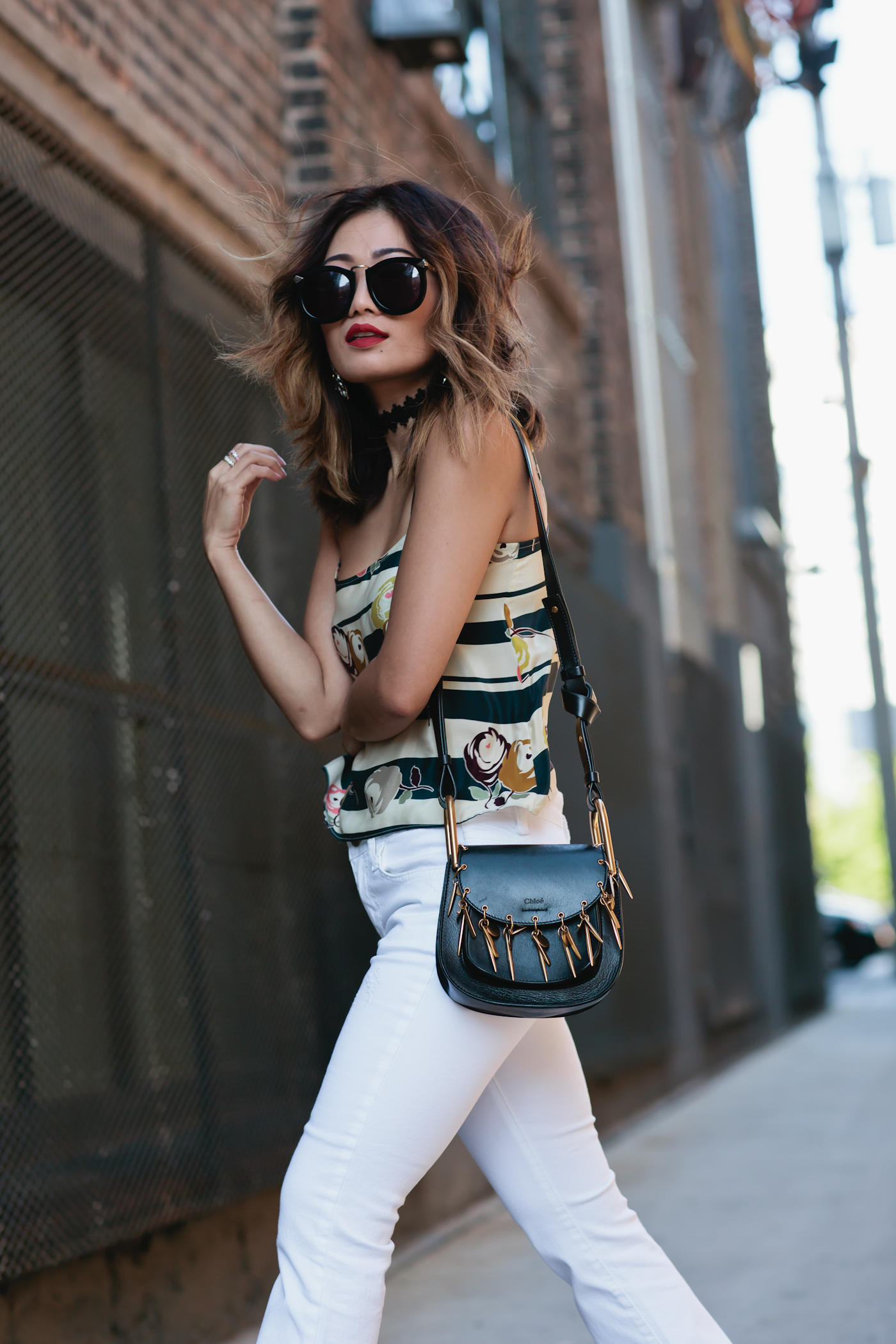 DRUNK ON SHOES OF PREY TWO TONE POINTED HEELS AND RAW EDGE JEANS
I love a good pointed shoe and my third design in collaboration with Shoes of Prey is a classic pair that you can take across multiple seasons.  I wanted to make something simple but still had some style so I went with a two tone color design with a block heel for comfort.  And comfy they sure are!  The colors can transition throughout multiple seasons and will work well with a variety of different outfits.  I chose to showcase my new heels with a cropped raw edge flare denim and a simple cami.  I am really digging the frayed edges on this pair and I might try a little DIY distressing up the leg at some point.  I went simple on accessories.  Oversized sunnies, cross body bag, and my DIY choker of course!
I hope everyone is having a fantastic summer so far!  Chicago has been pretty good to us.  We have had some humid days but not as bad as it usually is.  I hope this nice warmth stays around for a while because summer in Chicago is pretty great.  We are knee deep in festival season so lots of street festivals all over the city, each highlighting a different neighborhood.  The largest music festival in the city, Lollapalooza, is this weekend and has been extended to a whopping 4 days.  Is anyone going?!  I've gone for 4 years and each year it just keeps getting bigger and crazier.  I don't think I could last even 1 day these days.  Hahaha… lucky for me there are some amazing after parties.  I can't wait to see everyone's festival style.  Lots of ripped shorts and butt cheeks comin' our way fosho!  I'm a big fan of anything Free People.  My biggest advice is never keep your phone in your back pocket.  There are people that are just there to steal your stuff.  Bring nothing overly valuable and keep an eye on your phone.  Definitely activate that "Find My iPhone" feature.  Clearly I almost got my phone stolen at Lollapalooza.  Lol!
Anyway I hope you enjoyed the look and my latest Shoes of Prey design!  Thanks for stopping by!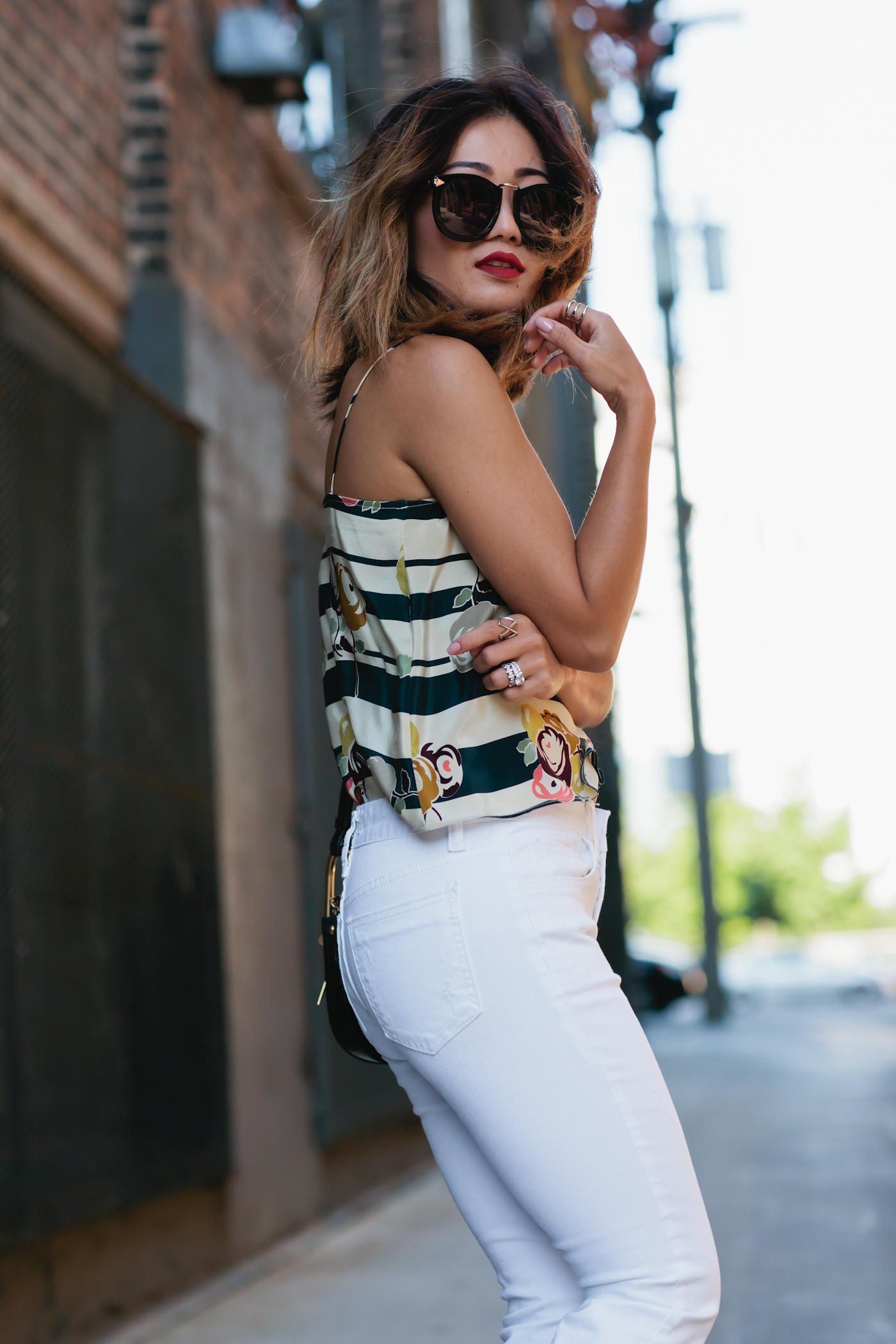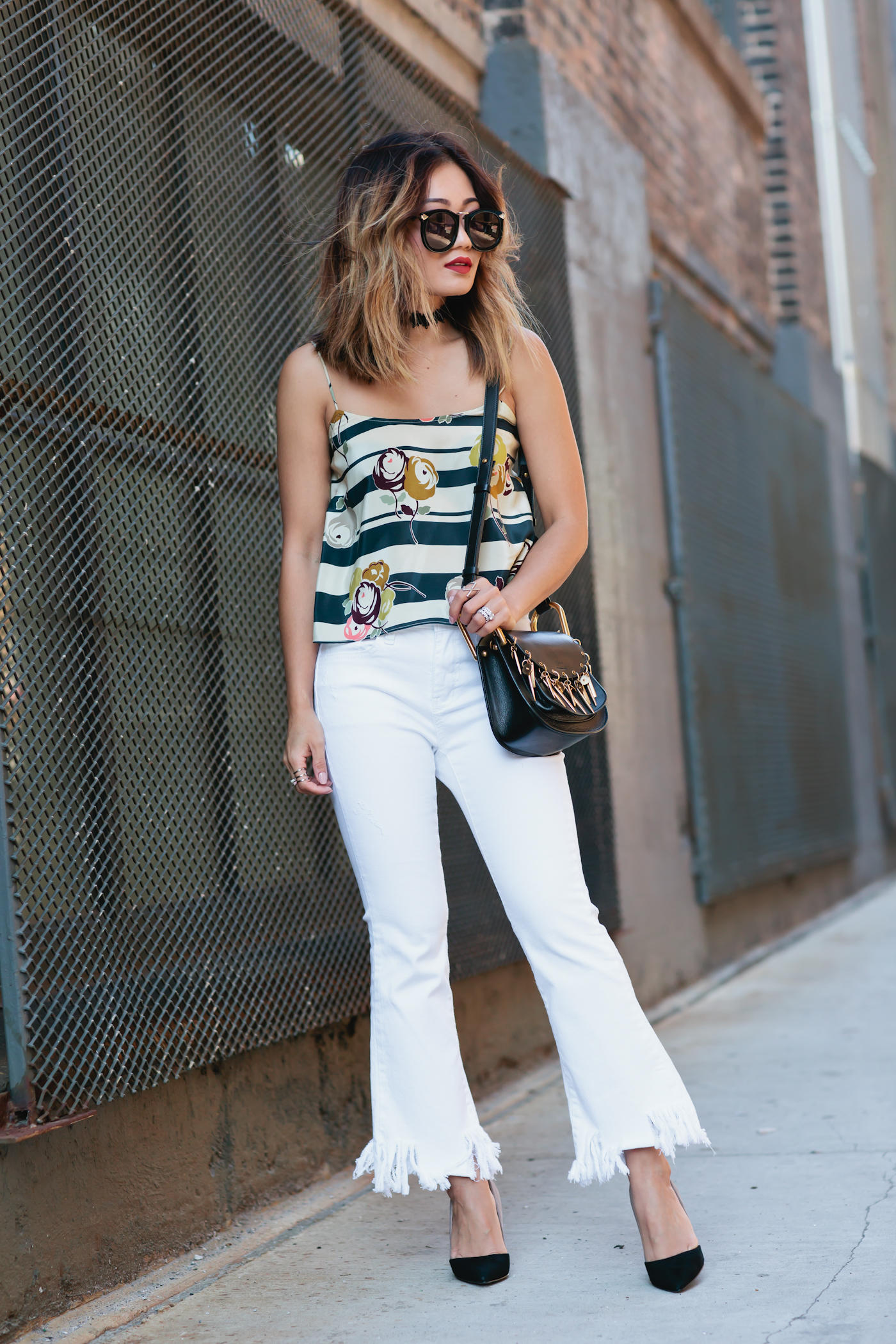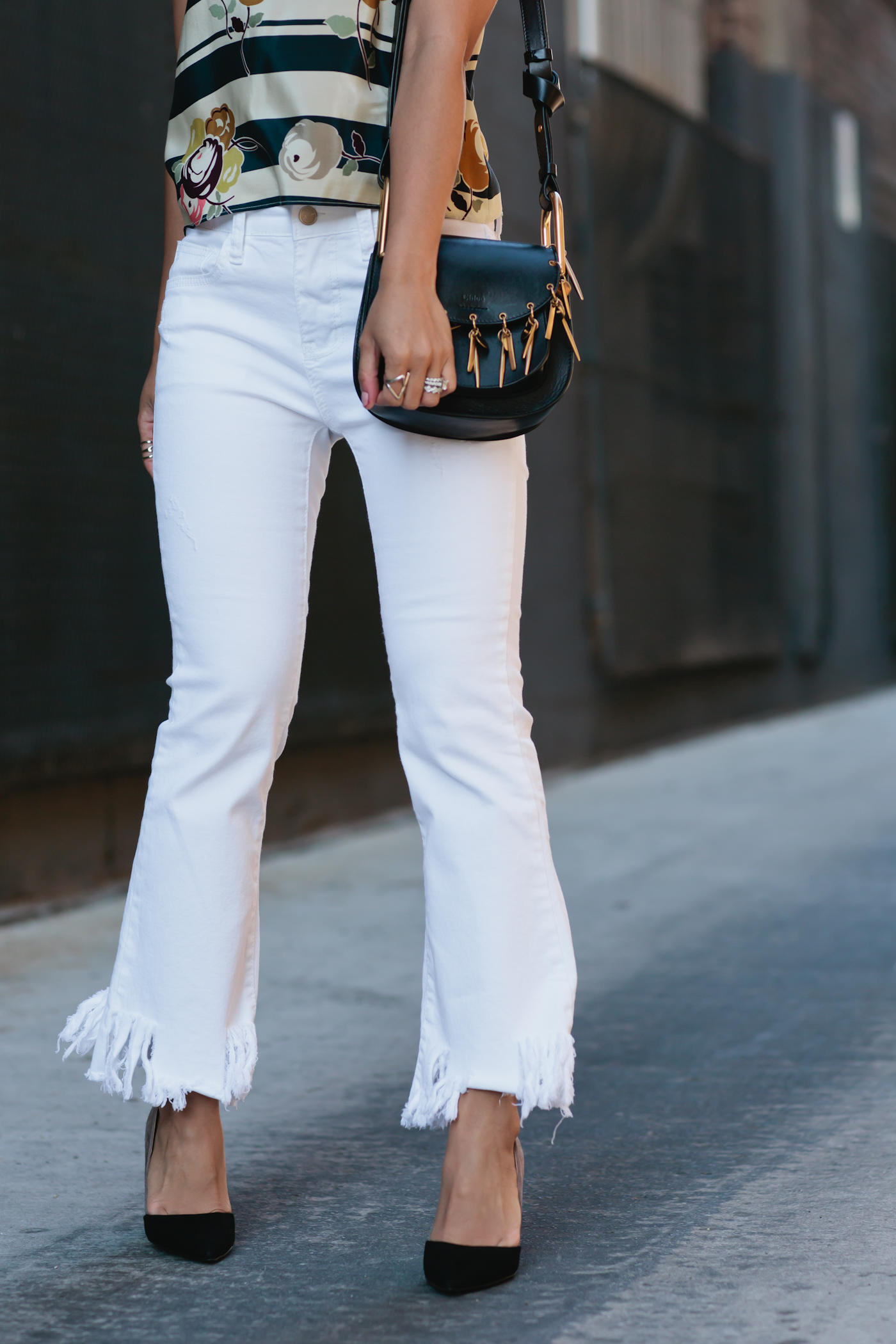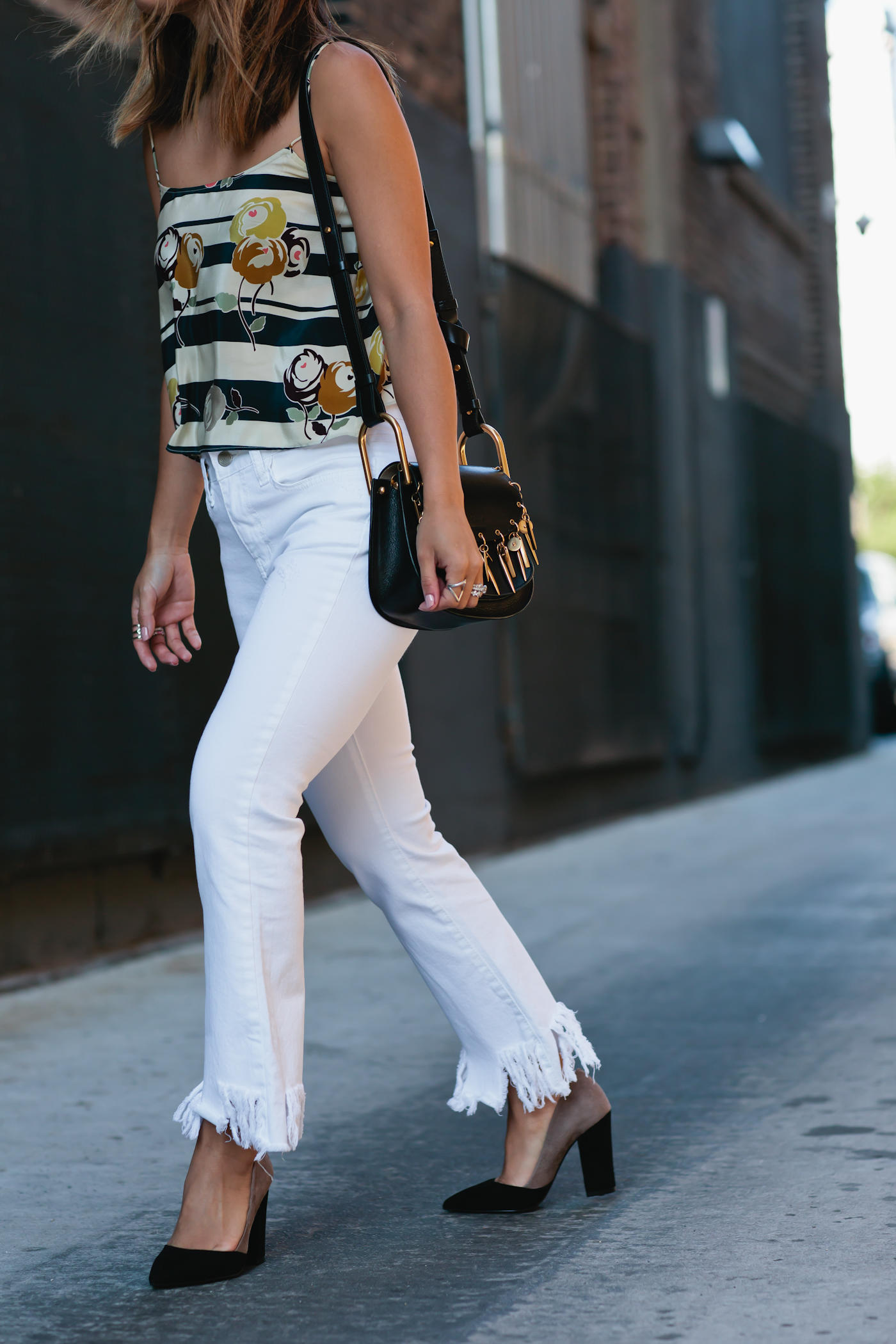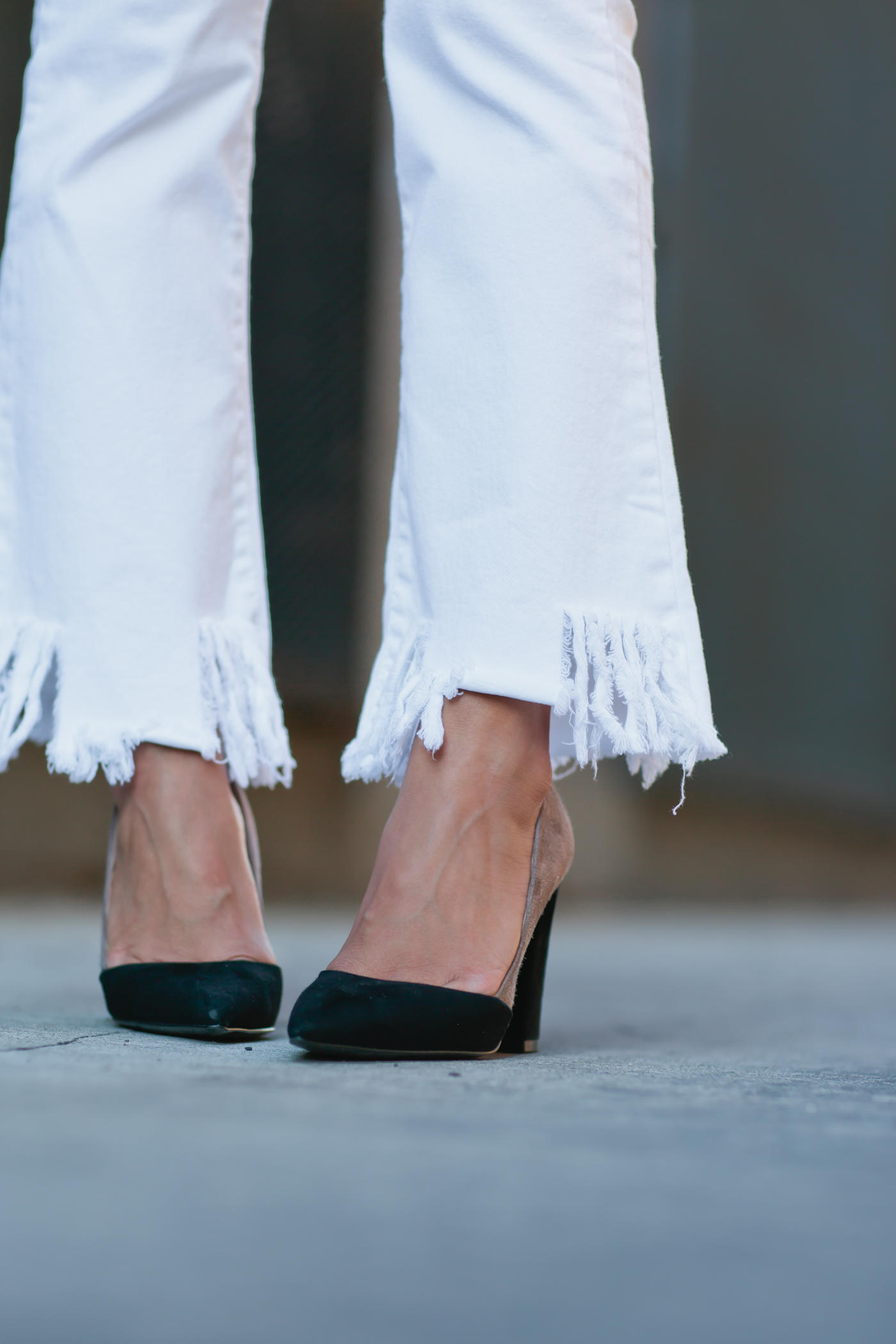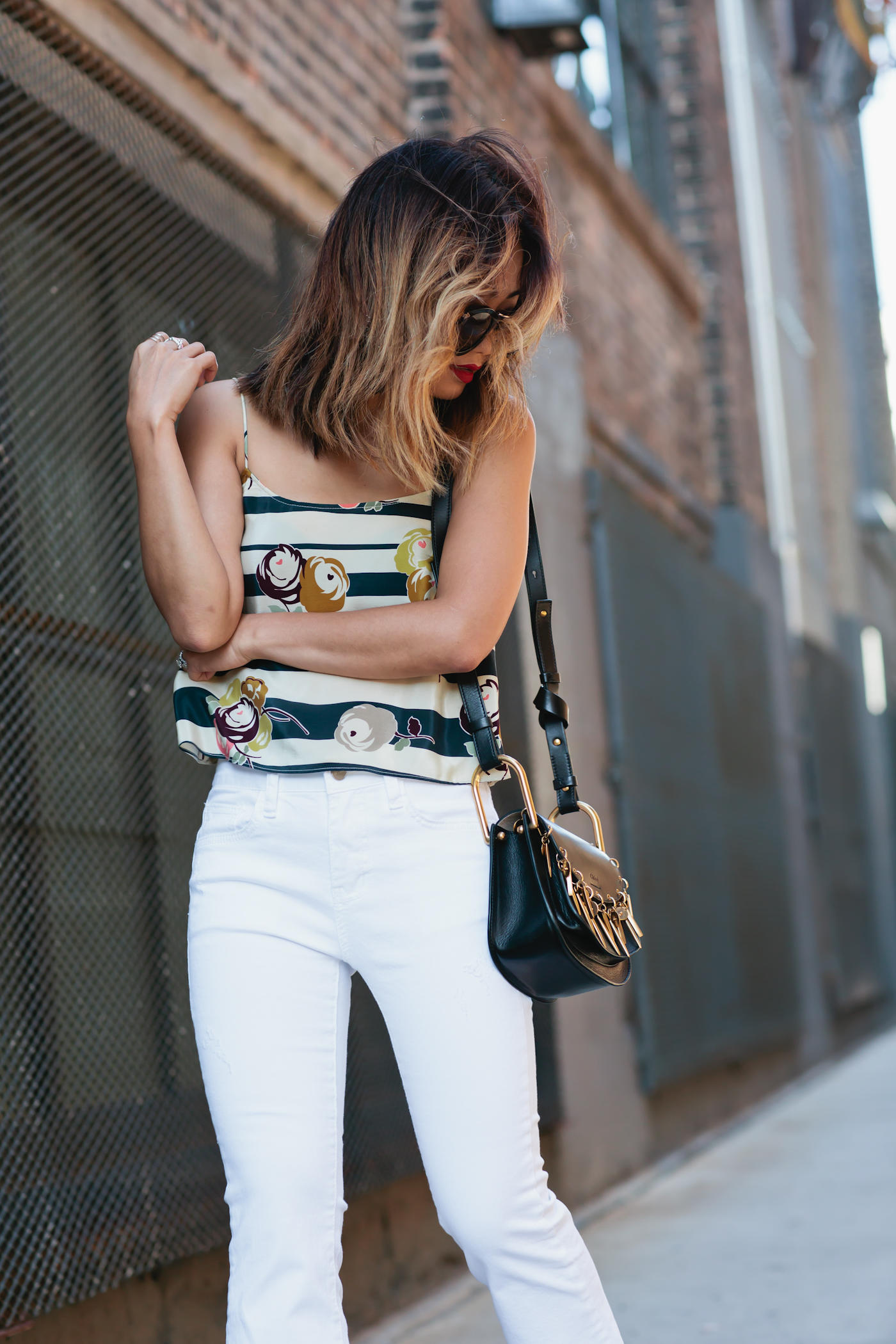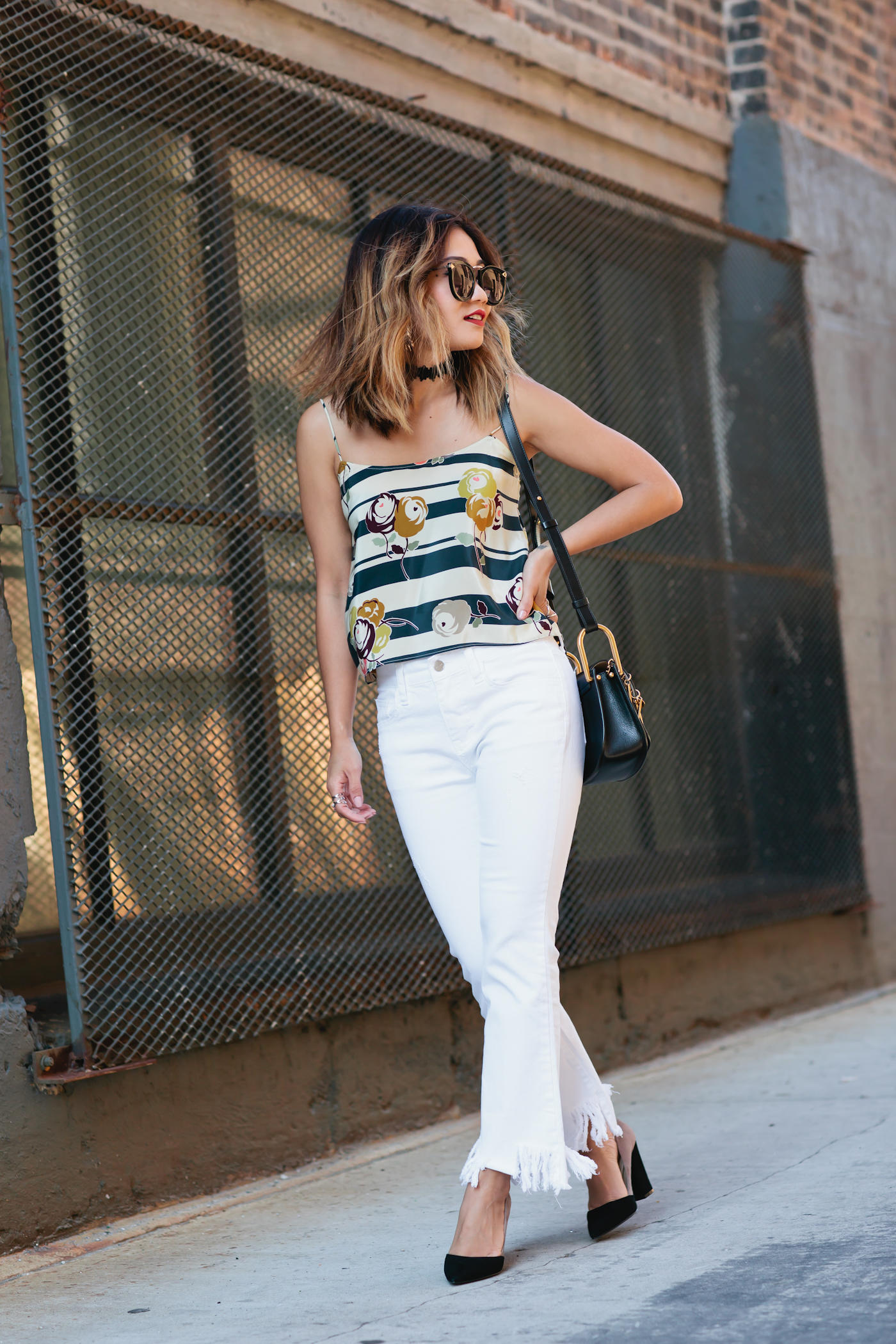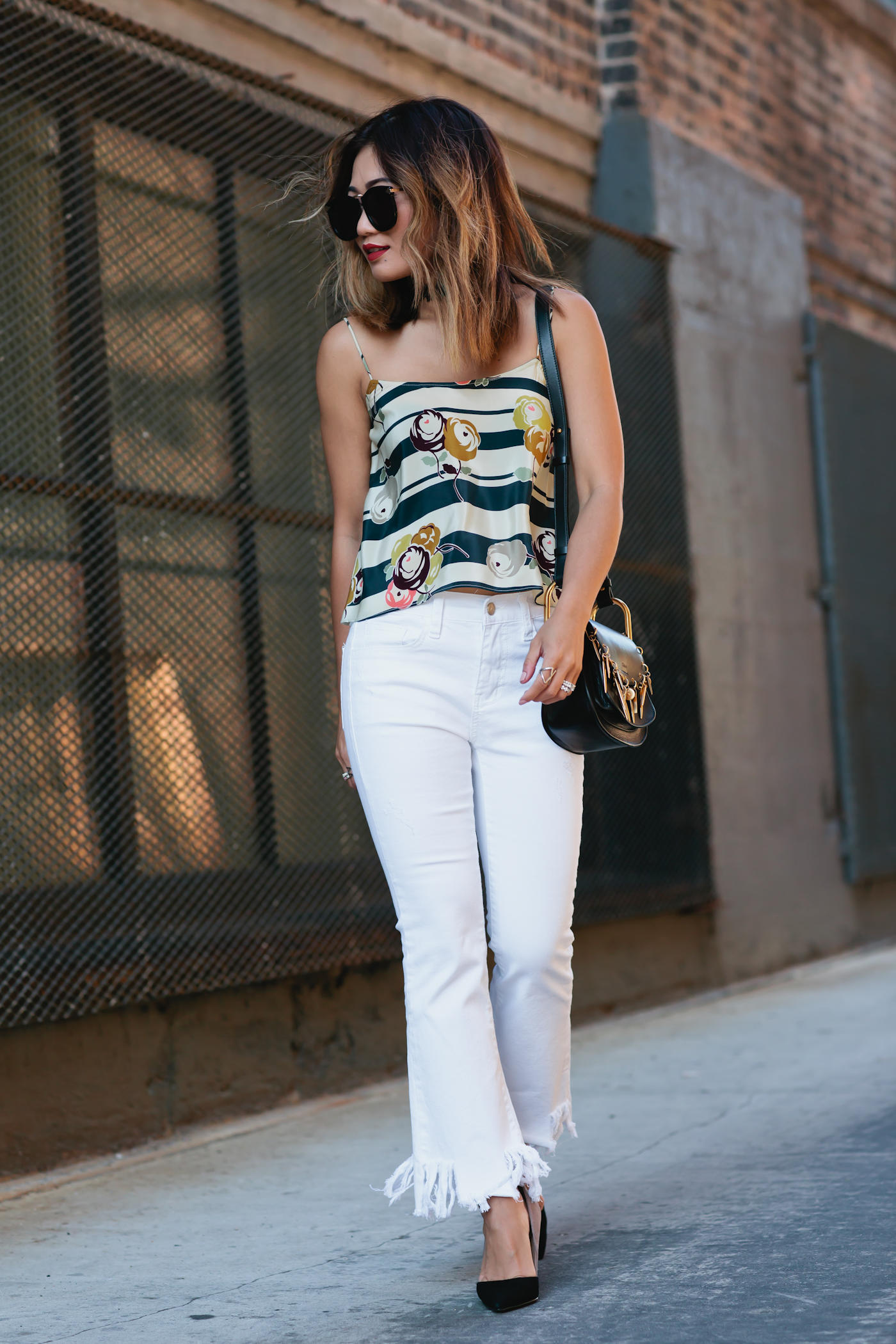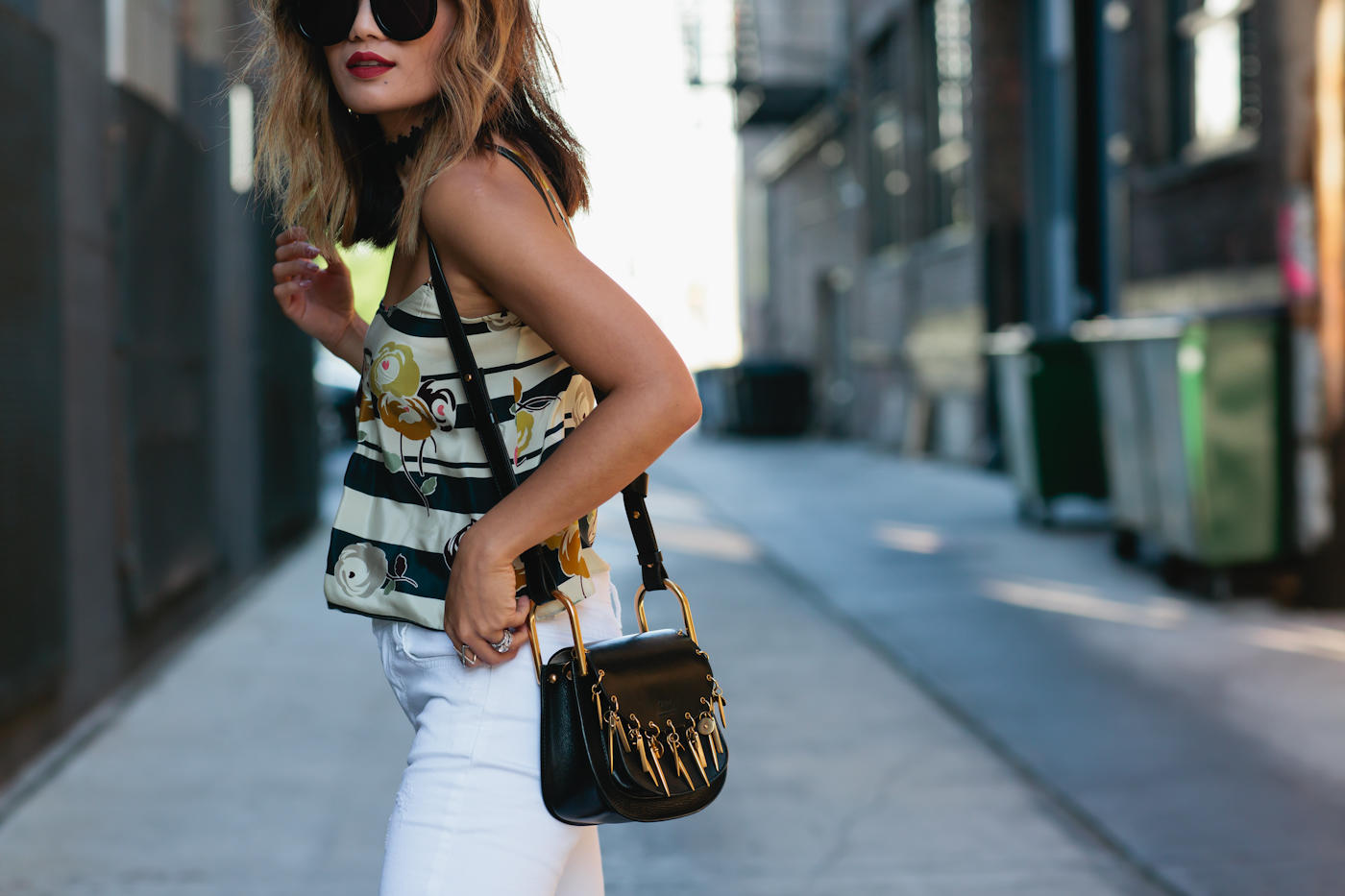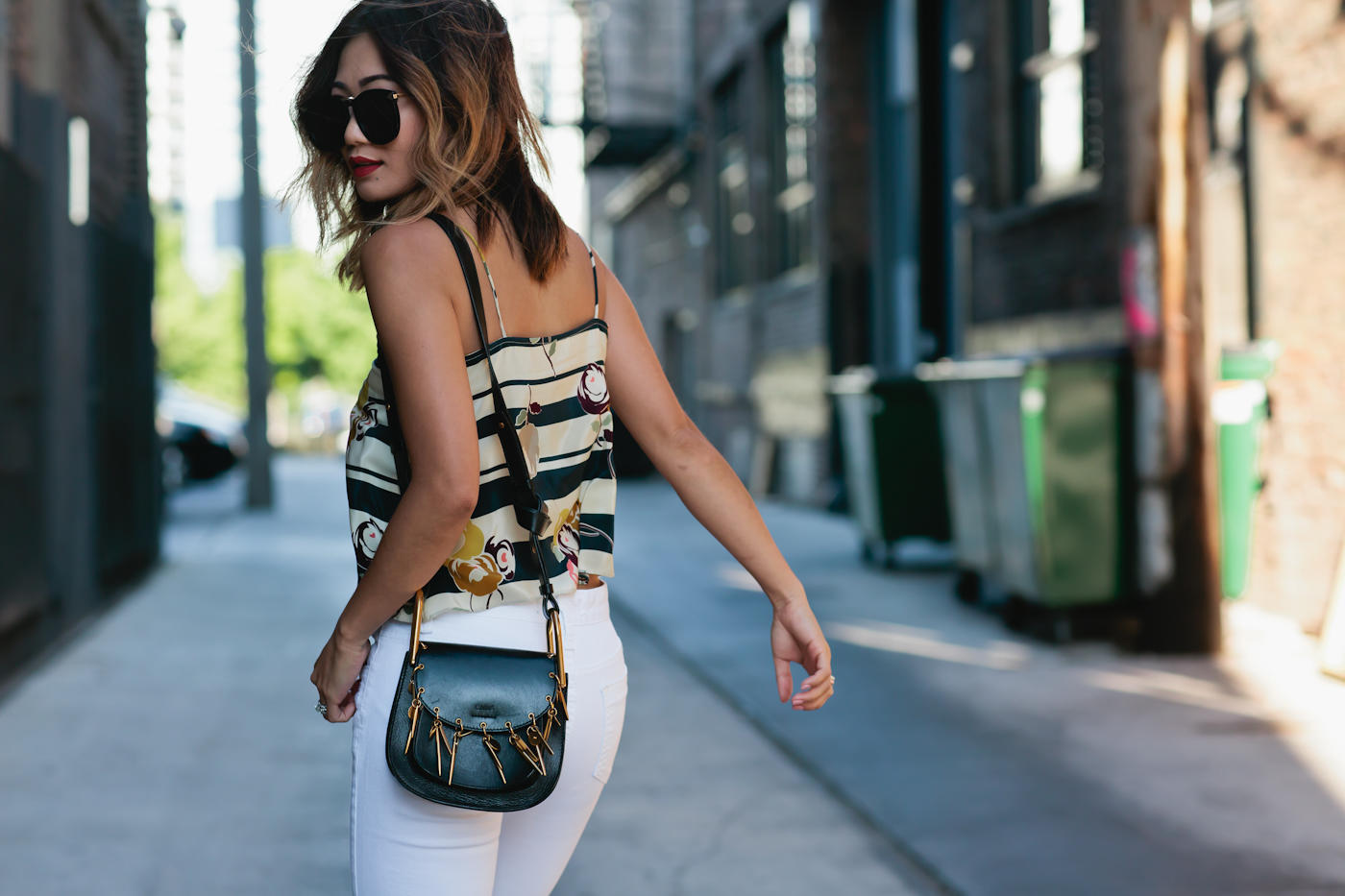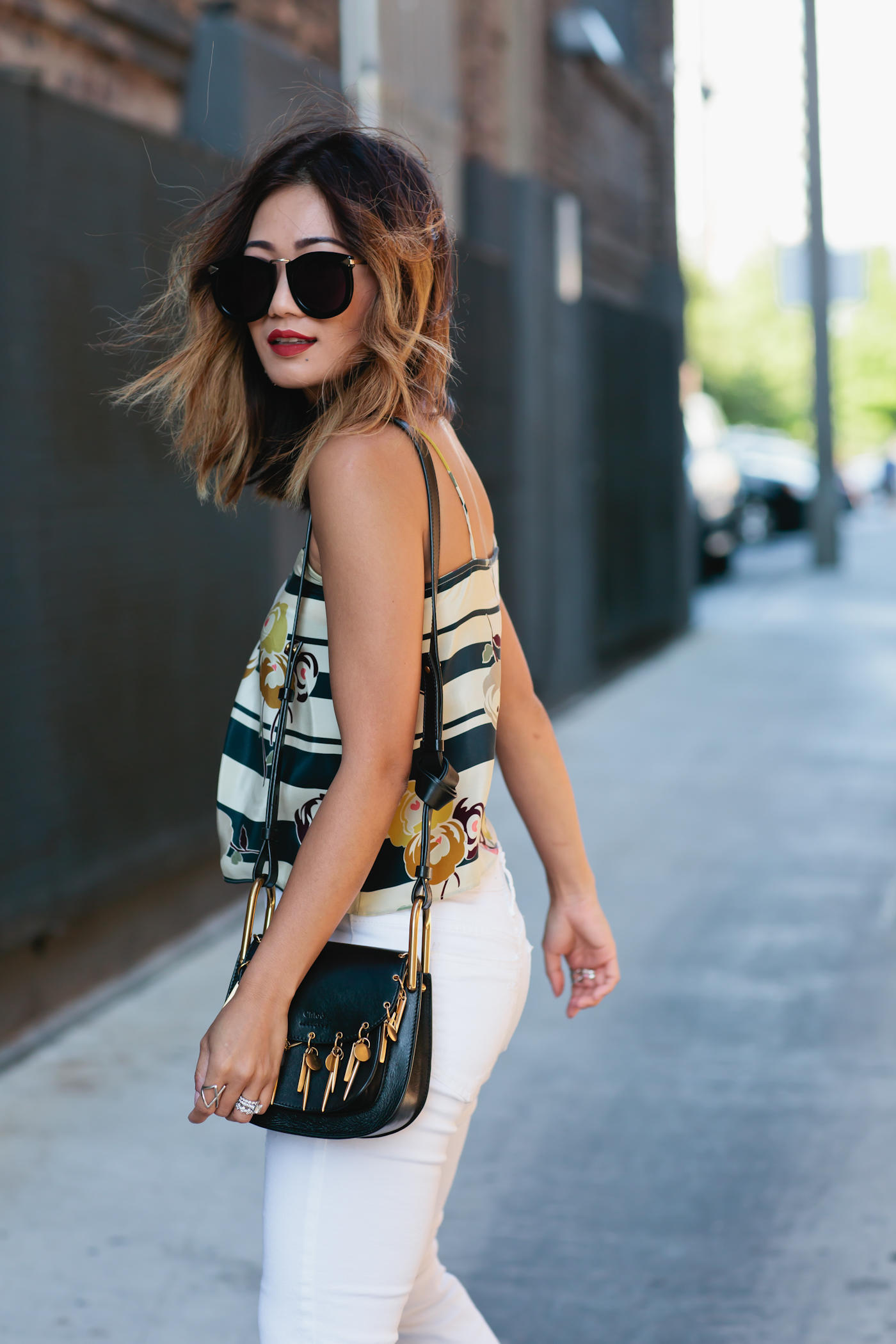 //  top – old  //  jeans – storets  //  bag – chloe  //  sunnies – karen walker  //  shoes – in collaboration with shoes of prey  //
---
---
//  SHOP THE LOOK  //
---
---