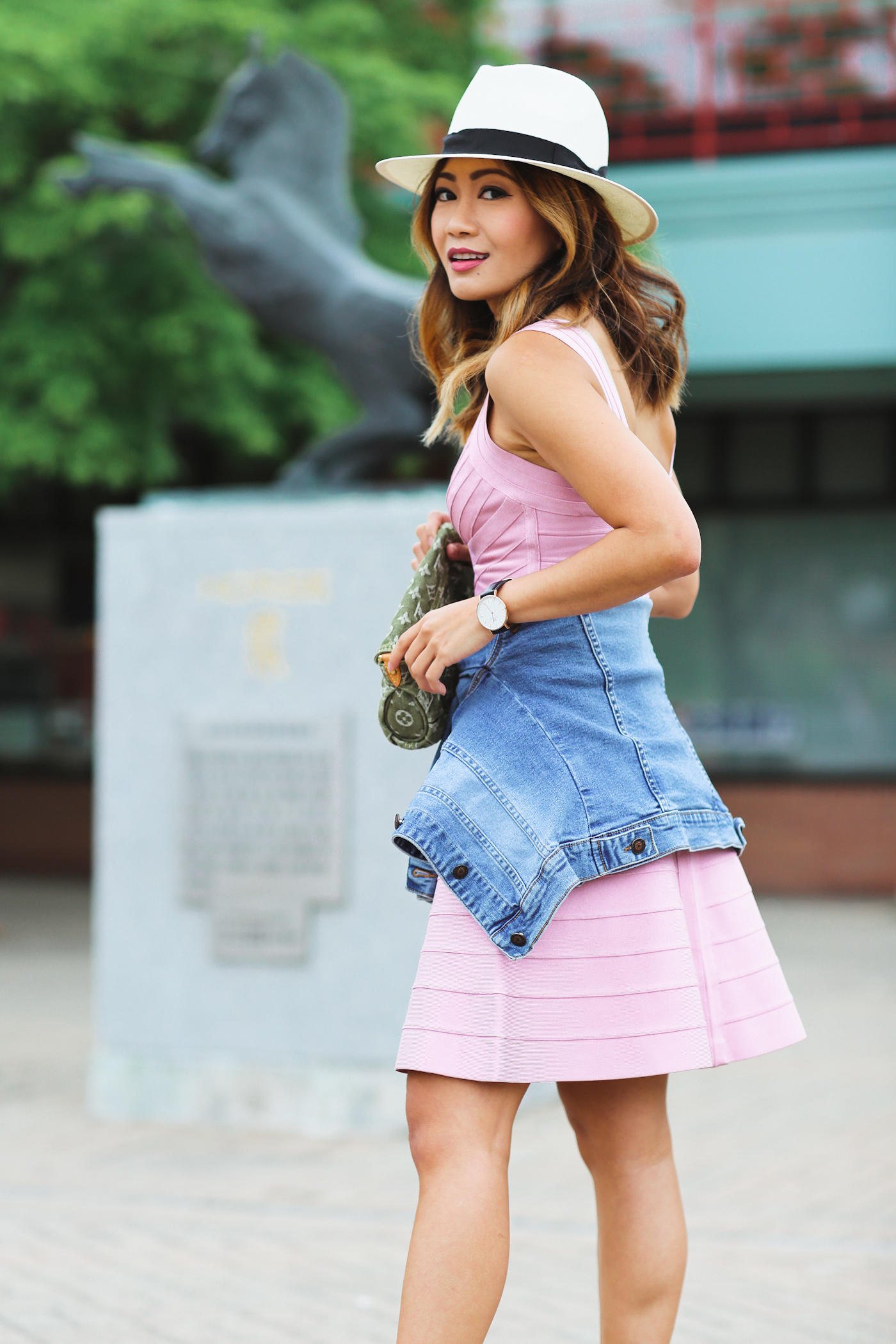 A CASUAL SPIN ON A PINK HERVE LEGER DRESS
My second styled look in collaboration with THE OUTNET is this beautiful and classic pink Herve Leger that I took in a casual direction.  Sometimes a bandage dress can seem like only a piece that is for special and fancy occasions but I challenge you to try this casual look and see it in a different way.  Simply tying a denim jacket or even a knit sweater can take a dressy dress down a notch making it more versatile in your closet.
I hope you guys like the look I put together and also like the new look on the blog!  I feel like this happens to every blogger at least twice a year.  You stare at your blog layout and just get so bored with it.  Then you make the genius decision to change it up and get buried in coding and fixing placement and ripping out your hair in frustration when your site crashes or you can't figure out how to fix a certain area.  LOL!  Luckily this particular theme worked out pretty easy for me.  There were definitely a few hiccups but so far so good.  Thanks for reading loves!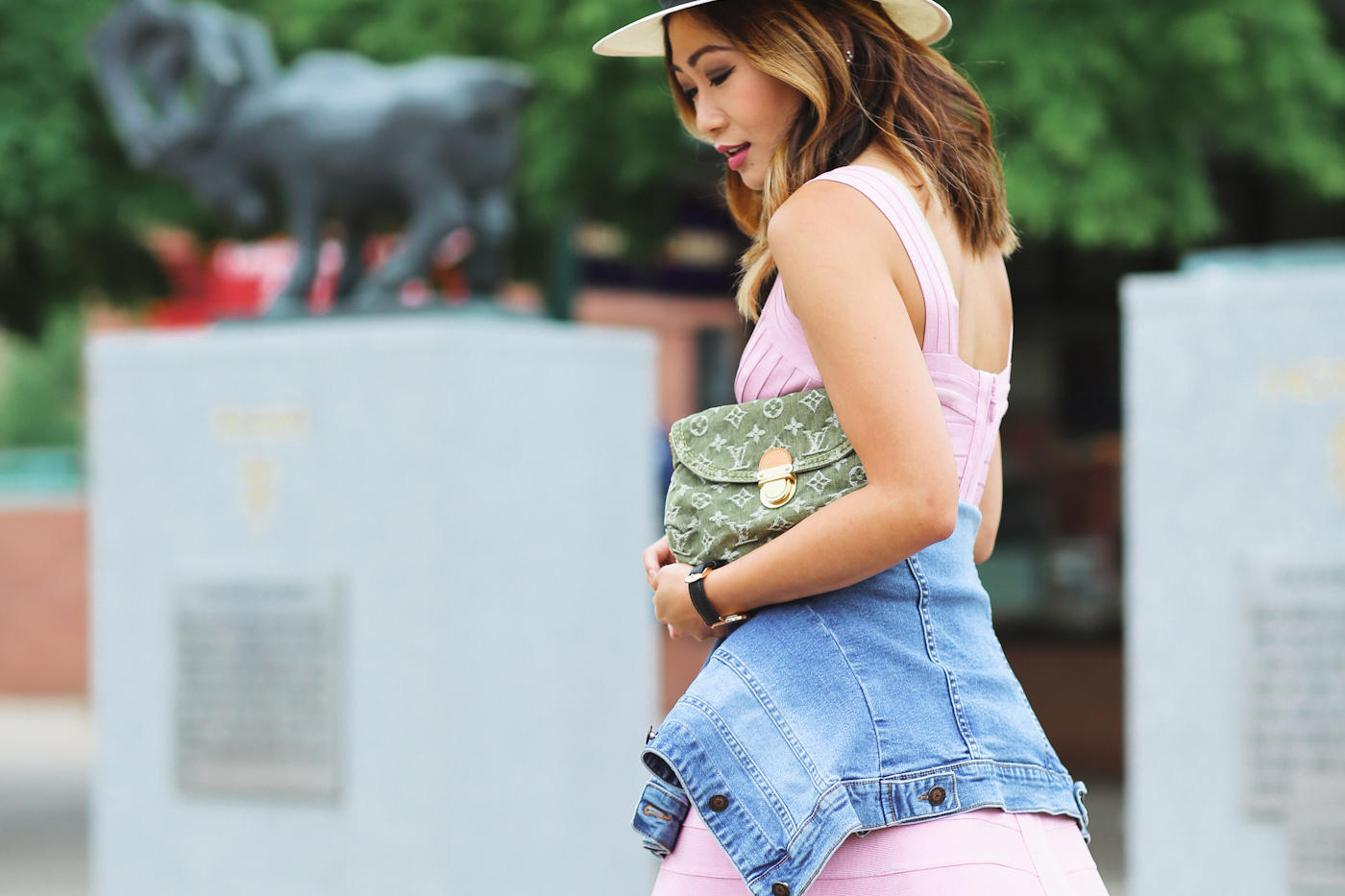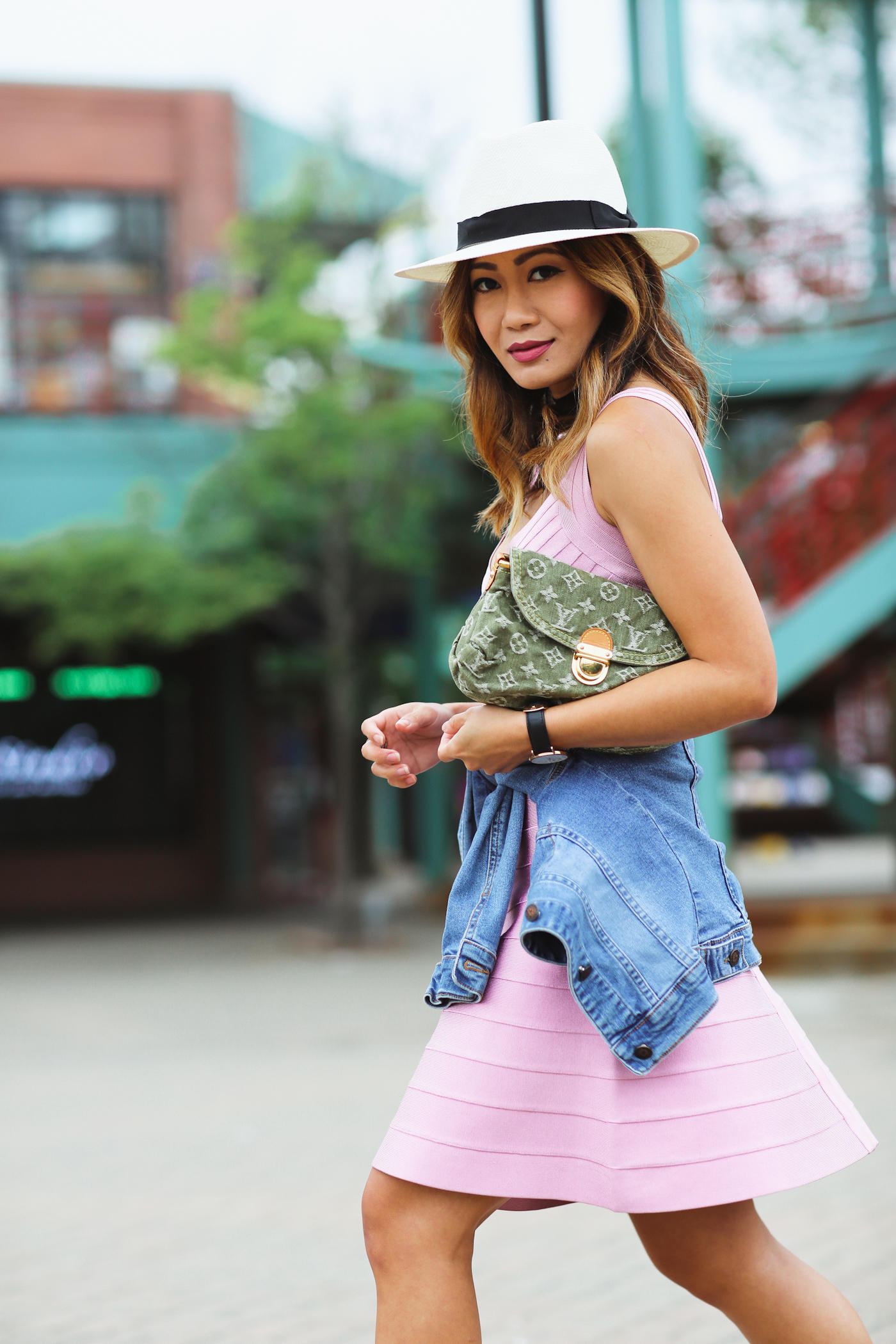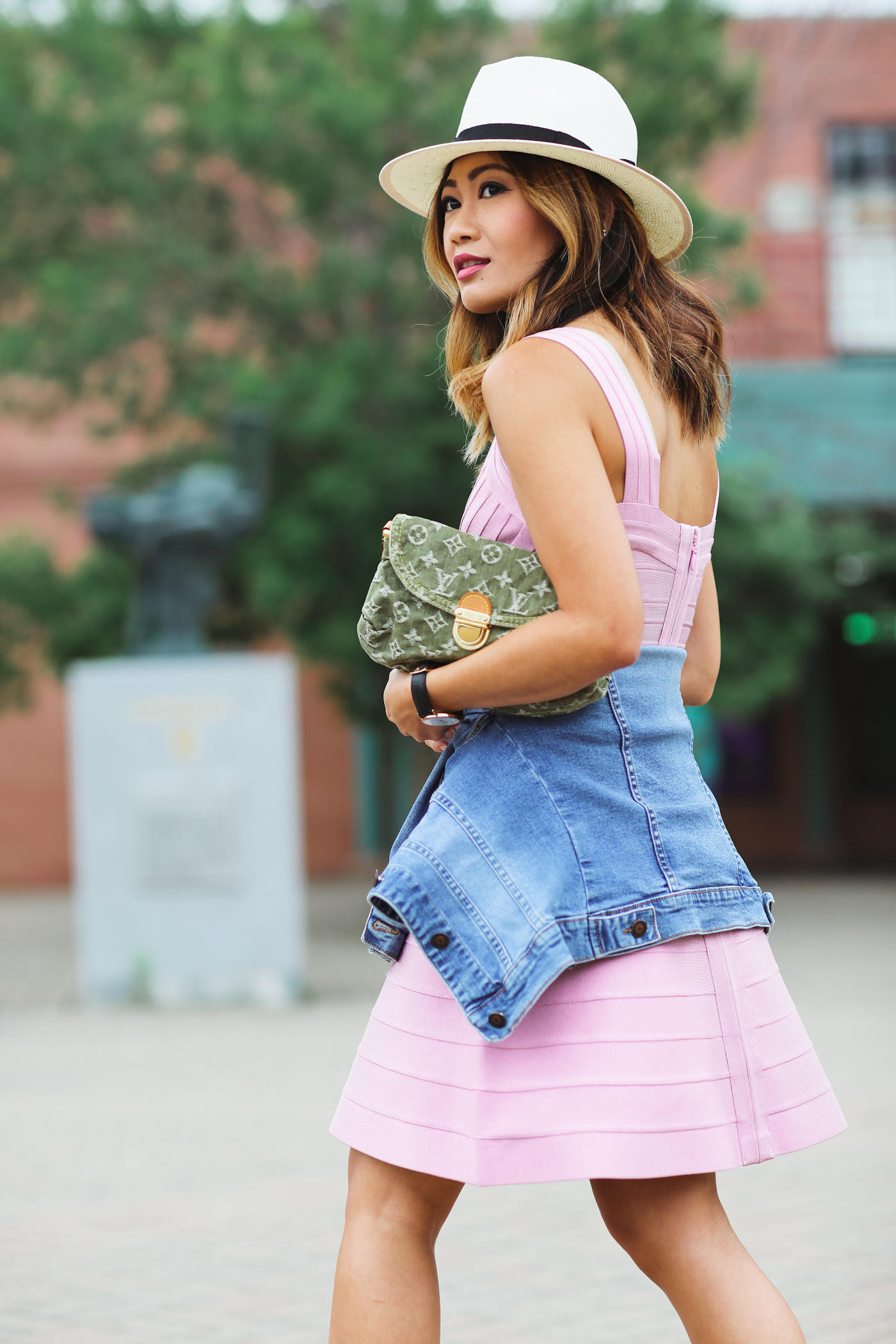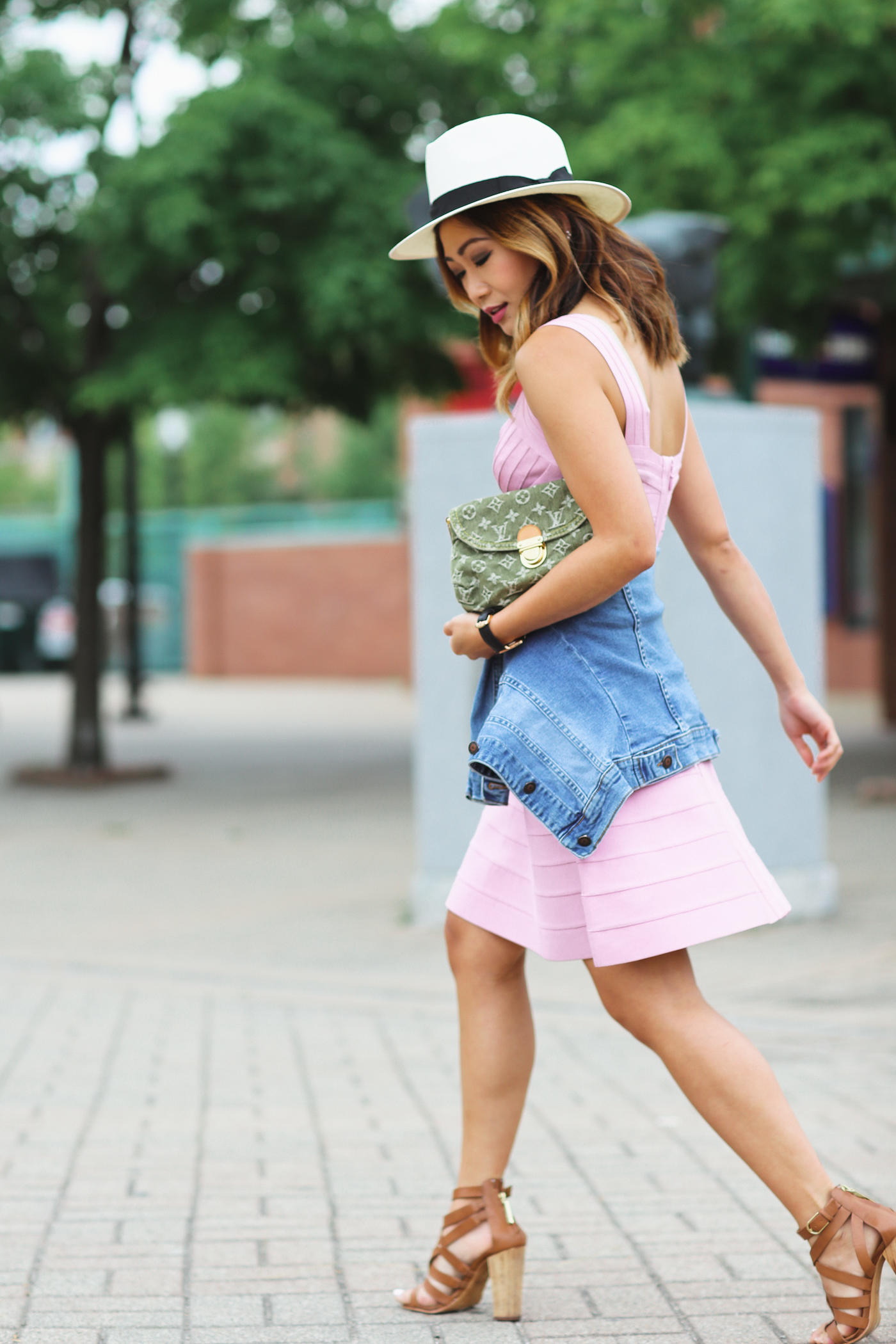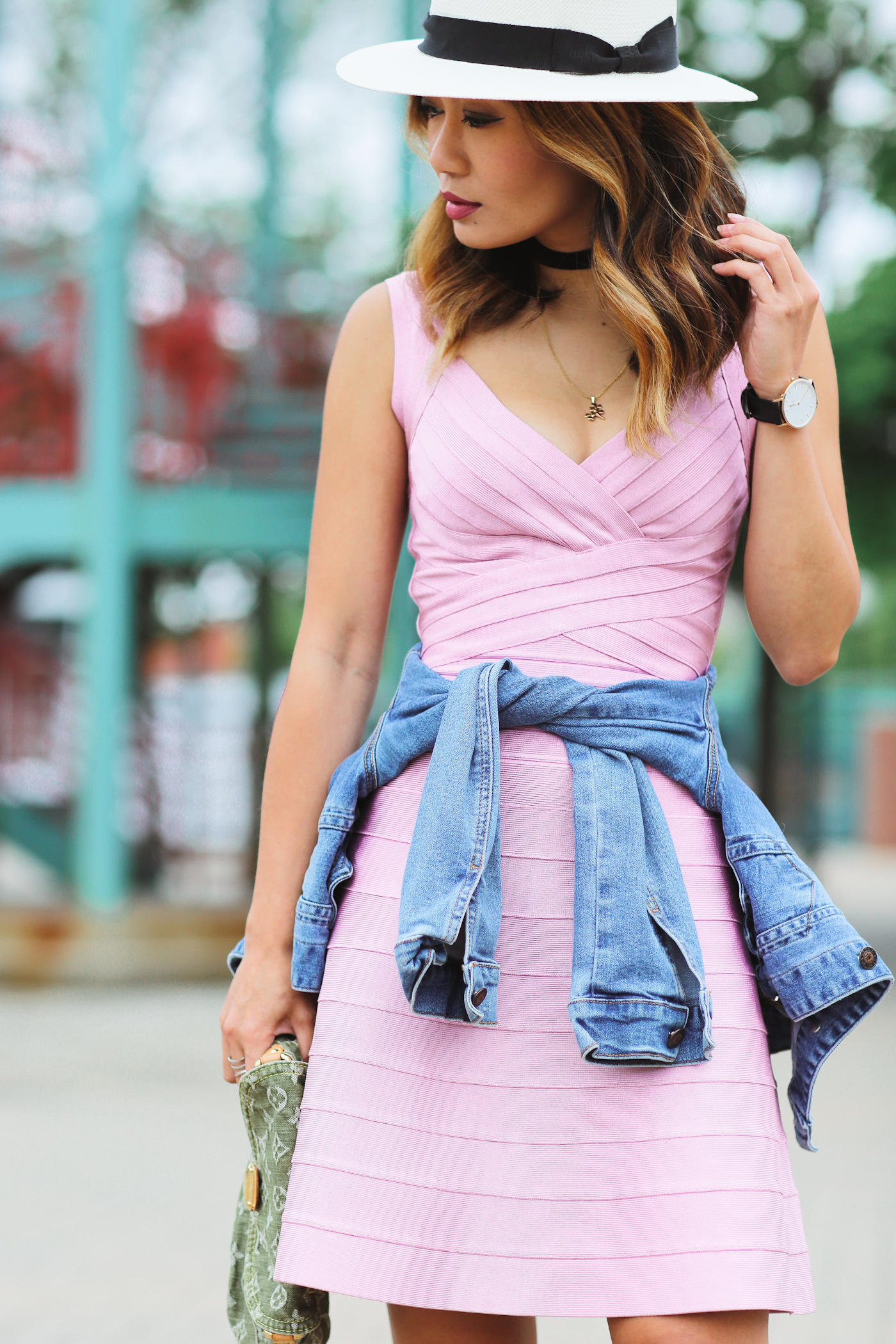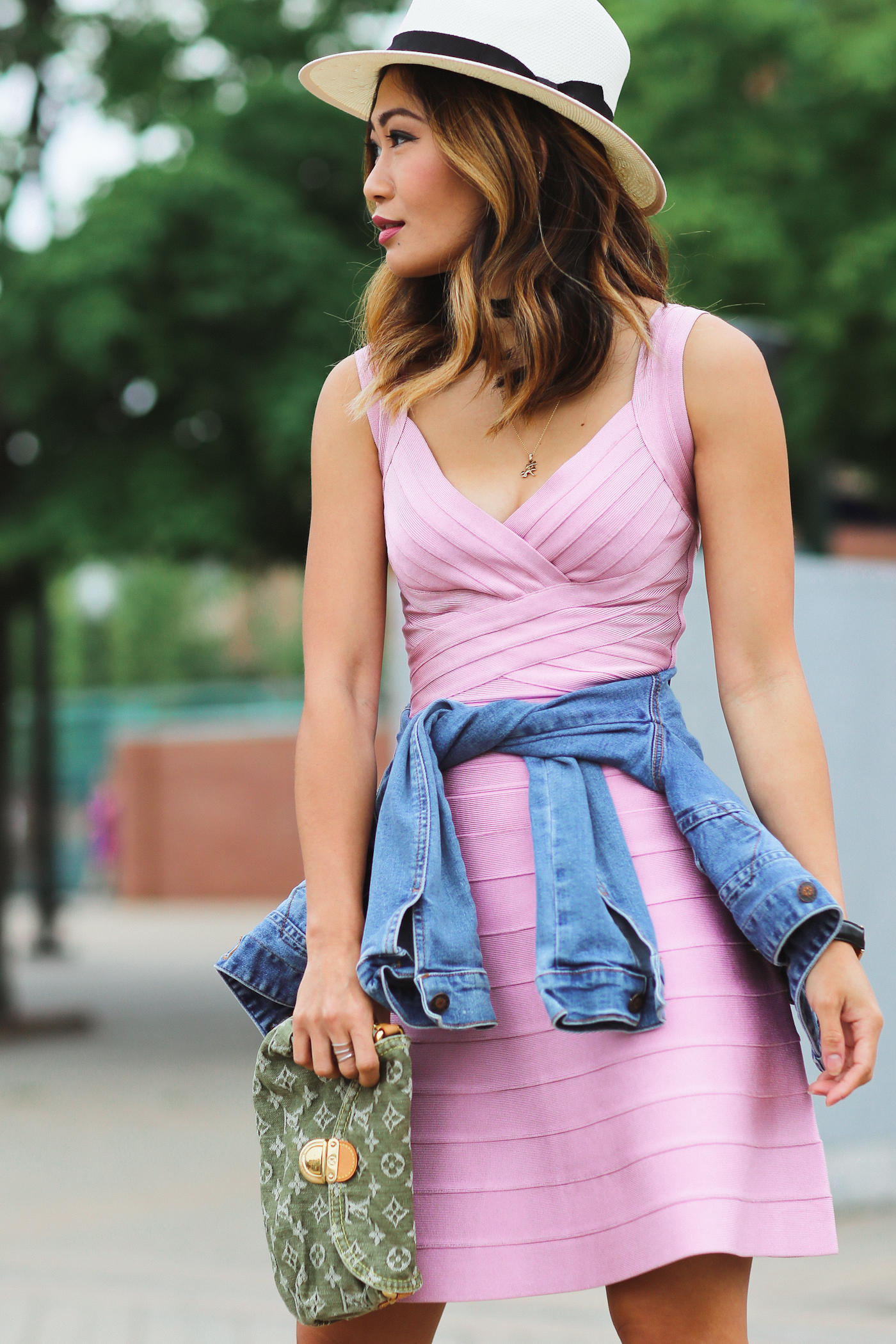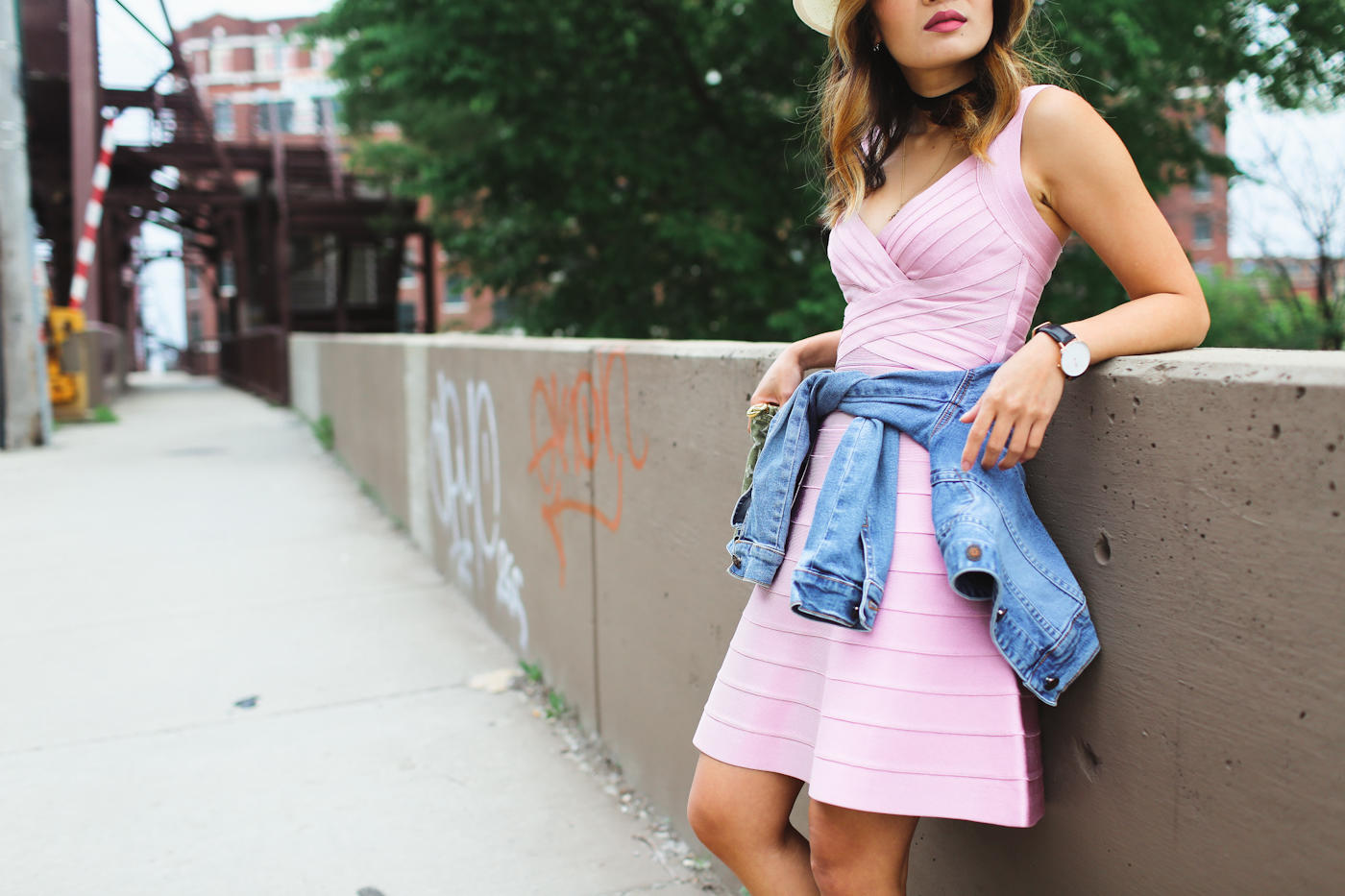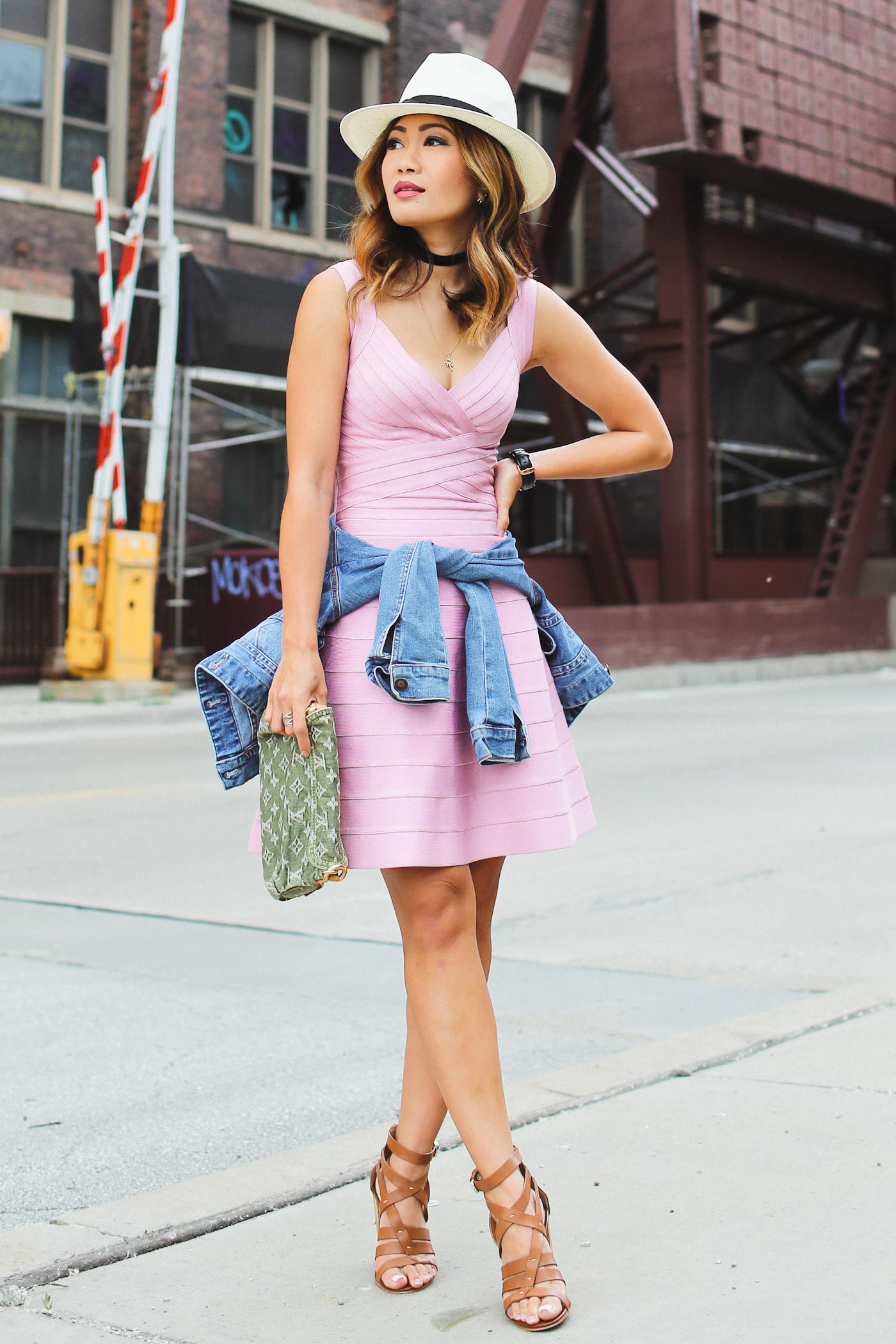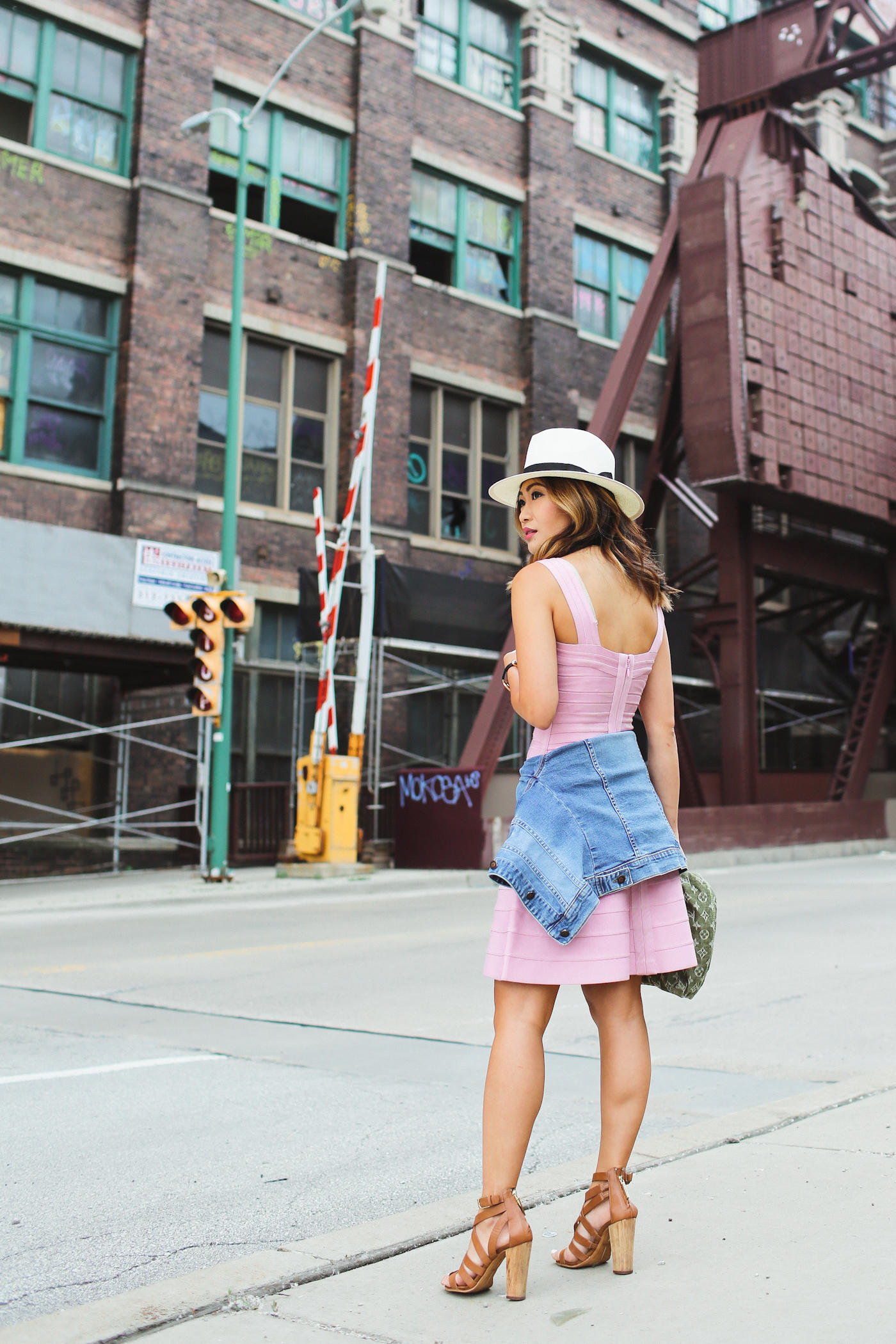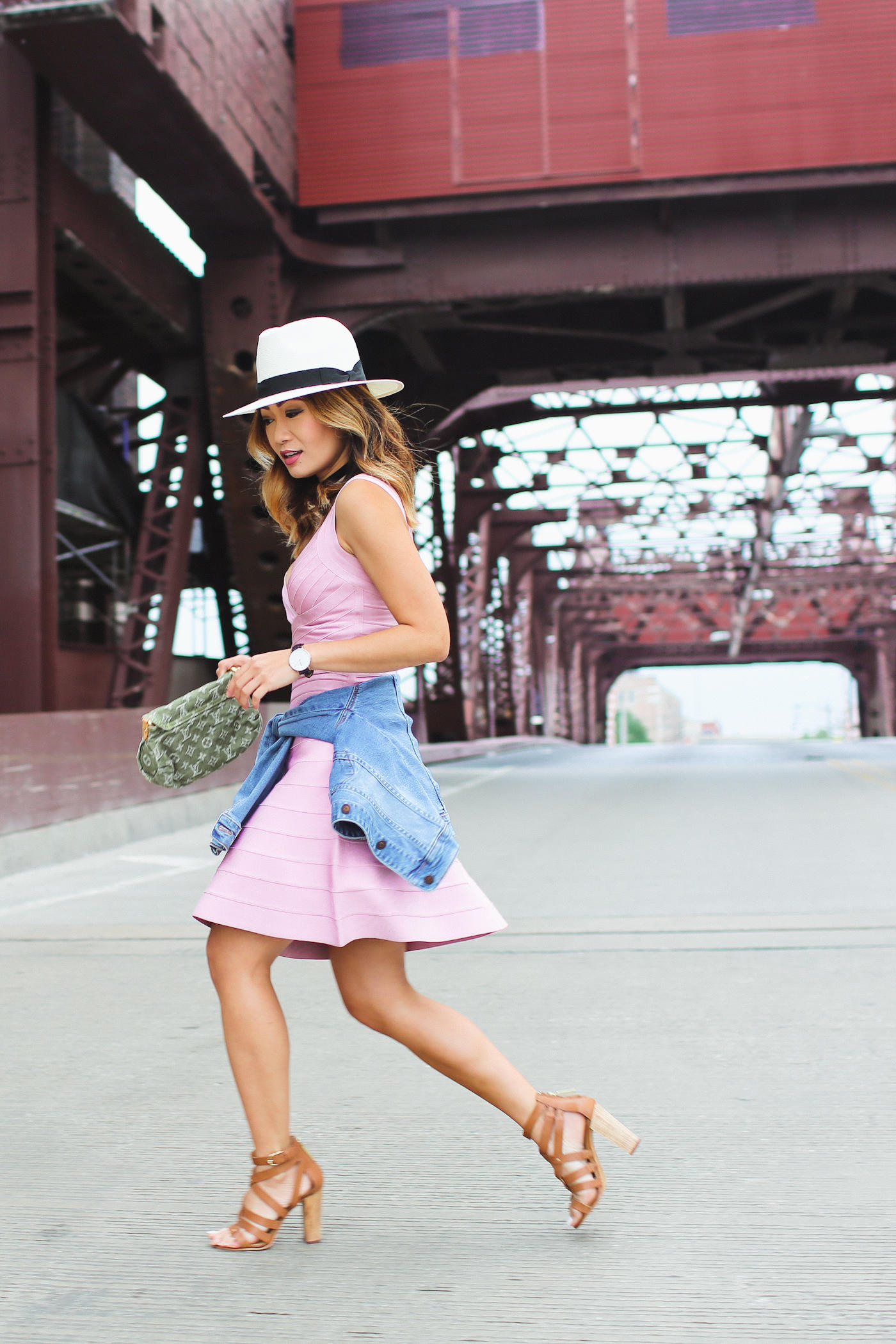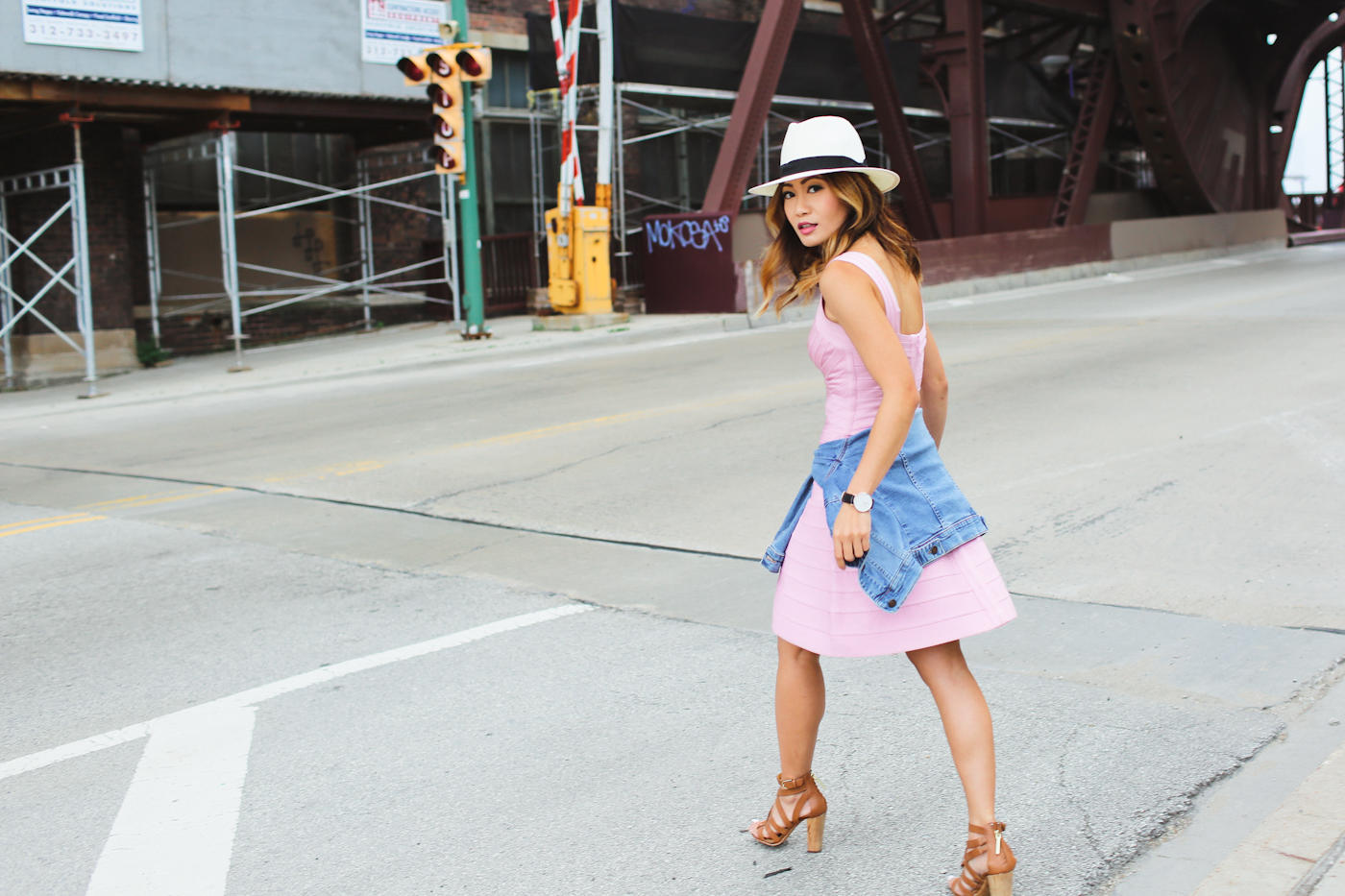 //  dress – herve leger thanks to THE OUTNET  //  denim jacket – forever 21  //  shoes – dolce vita  //  hat – iris and ink thanks to THE OUTNET  //  bag – louis vuitton  //
---
---
//  SHOP THE LOOK  //
---
---