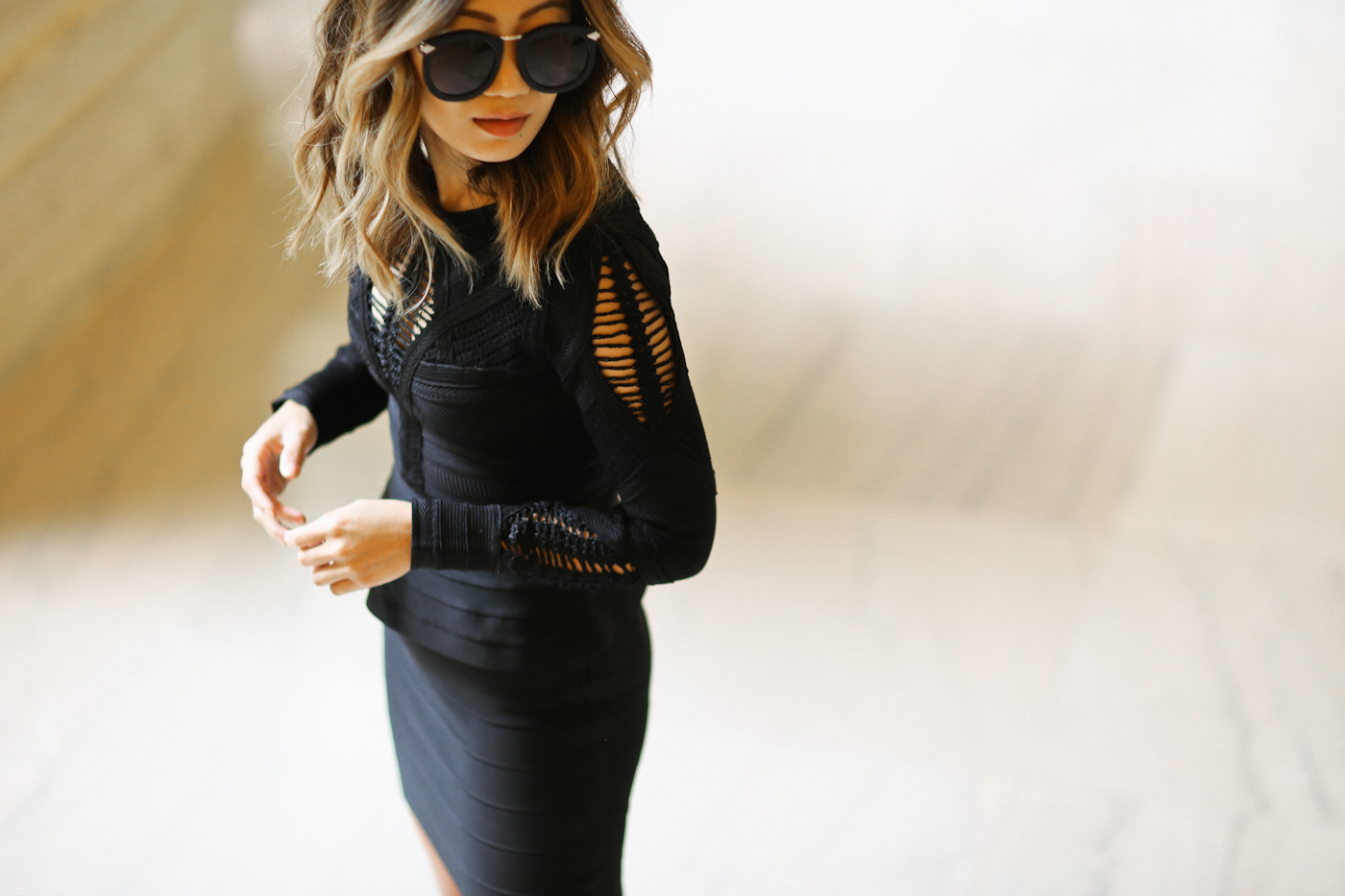 BLACK ON BLACK HERVE LEGER PEPLUM DRESS AND CROP TOP
Thanks to THEOUTNET, I got to play around with styling some amazing Herve Leger pieces which was a really fun process!  I really wanted to take a classic black Herve Leger bandage dress into a different direction.  So, I figured why not top Herve Leger with… well… more Herve Leger!  This was what I came up with to take this classic peplum bandage dress and add a funky modern twist.  I instantly felt both super sexy and super cool.  Crazy sexy cool.  (TLC reference)  Needless to say, I felt the urge to strut in this outfit.  Both these pieces hug you in all the right ways and will make you feel like a million bucks as you sashay around the city.
If you haven't taken the plunge on an Herve dress yet, get your butt straight to THEOUTNET and snag one at discounted prices.  It's a splurge you won't regret as these happy additions to your wardrobe will always make you feel sassy and sexy.  Don't be afraid to show off your curves!  And with a little creativity, you can mix it in with other items you may already have to create a completely different look.  I've got one more look to share with you that again takes this brand into a style that you may not have thought of.  Stay tuned!  And thanks to THEOUTNET for collaborating with me on these images.  I hope you all enjoy!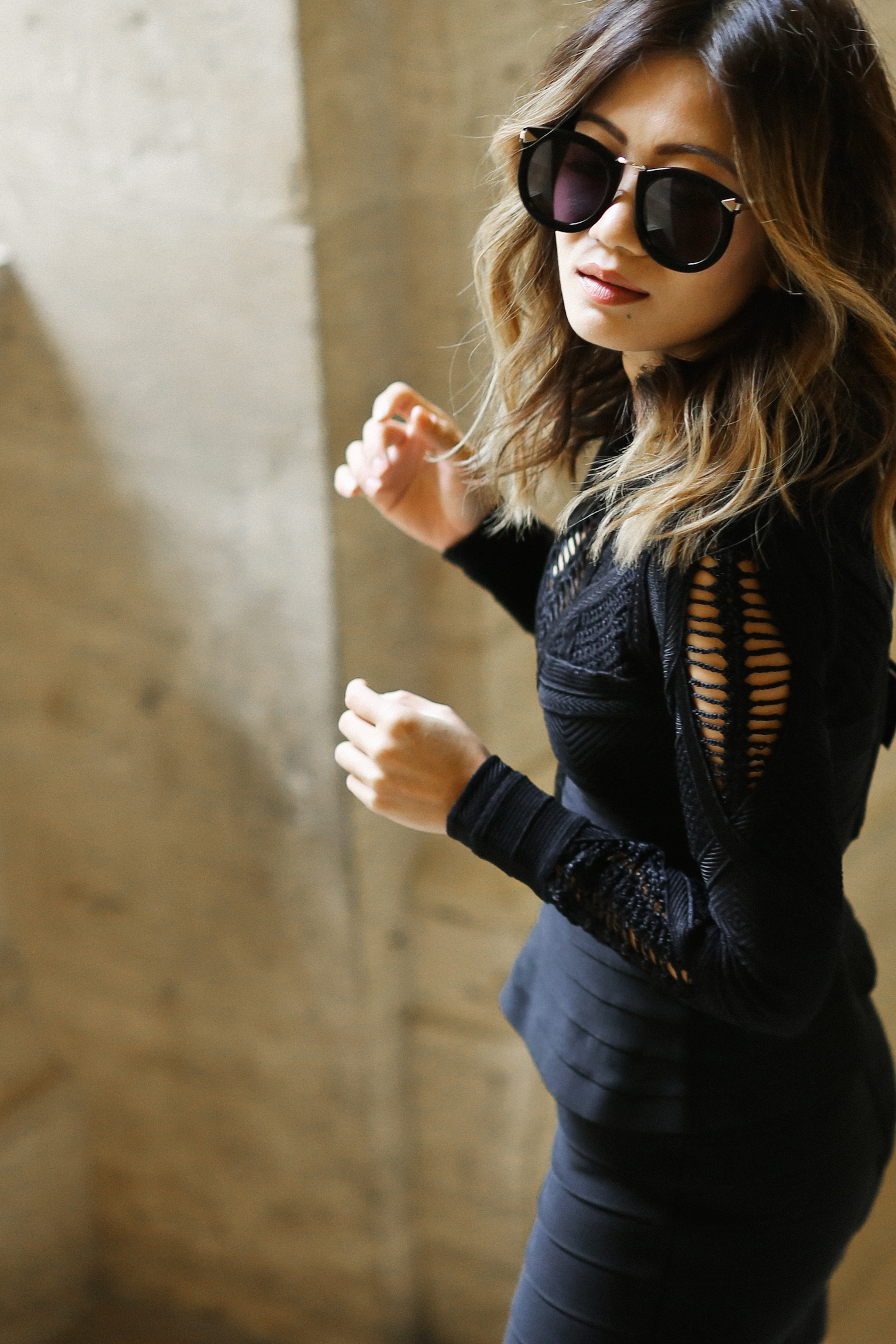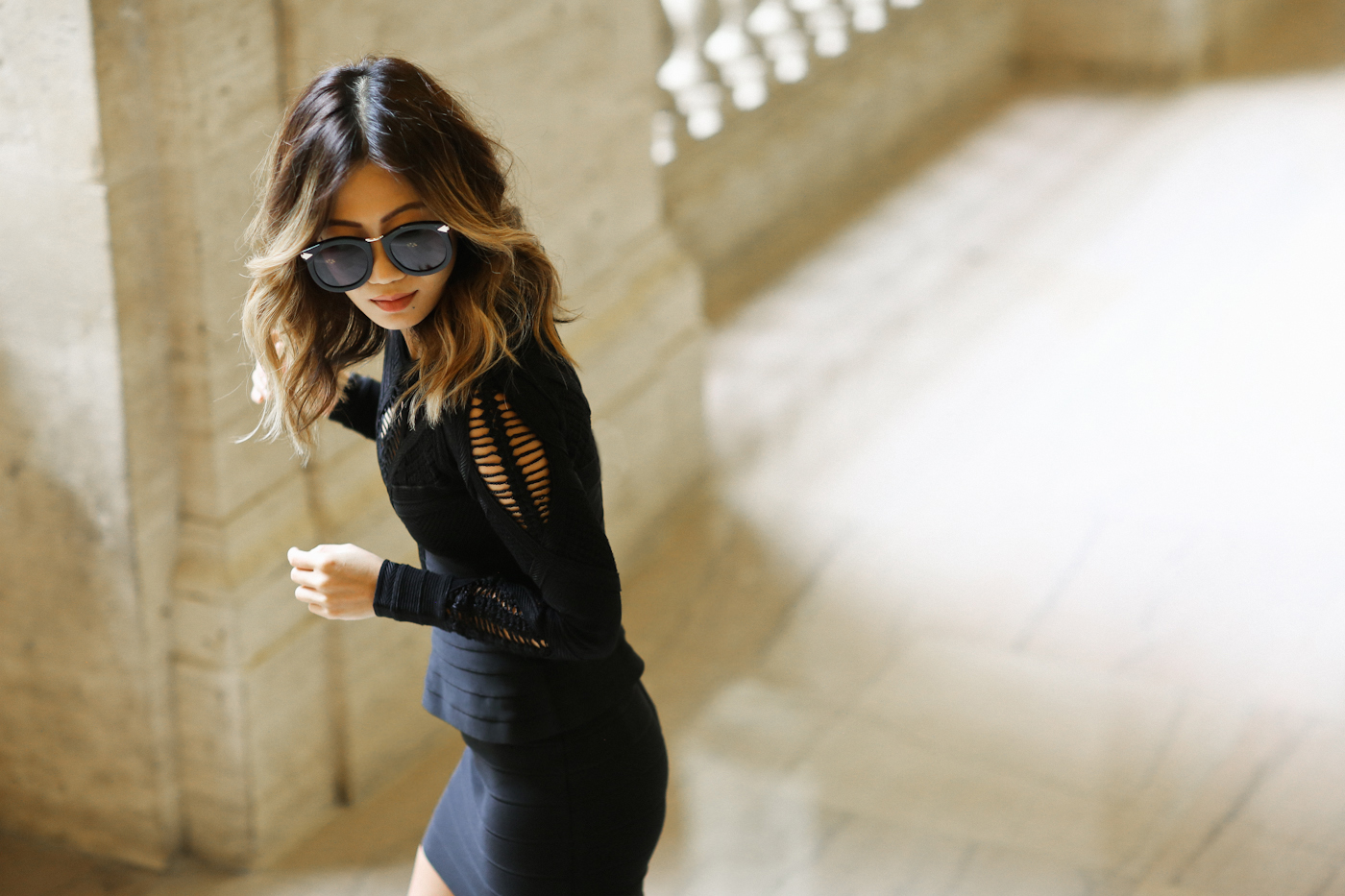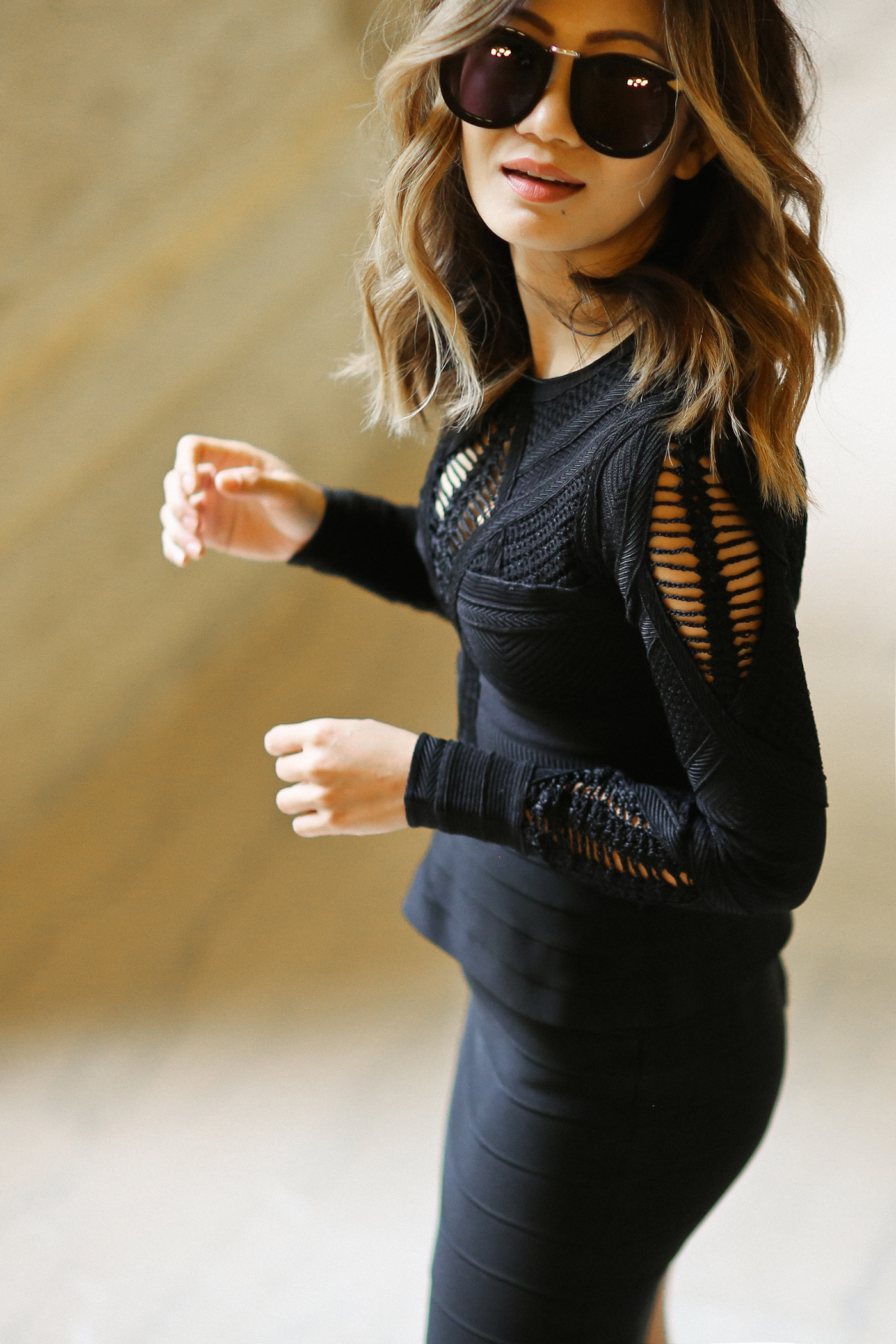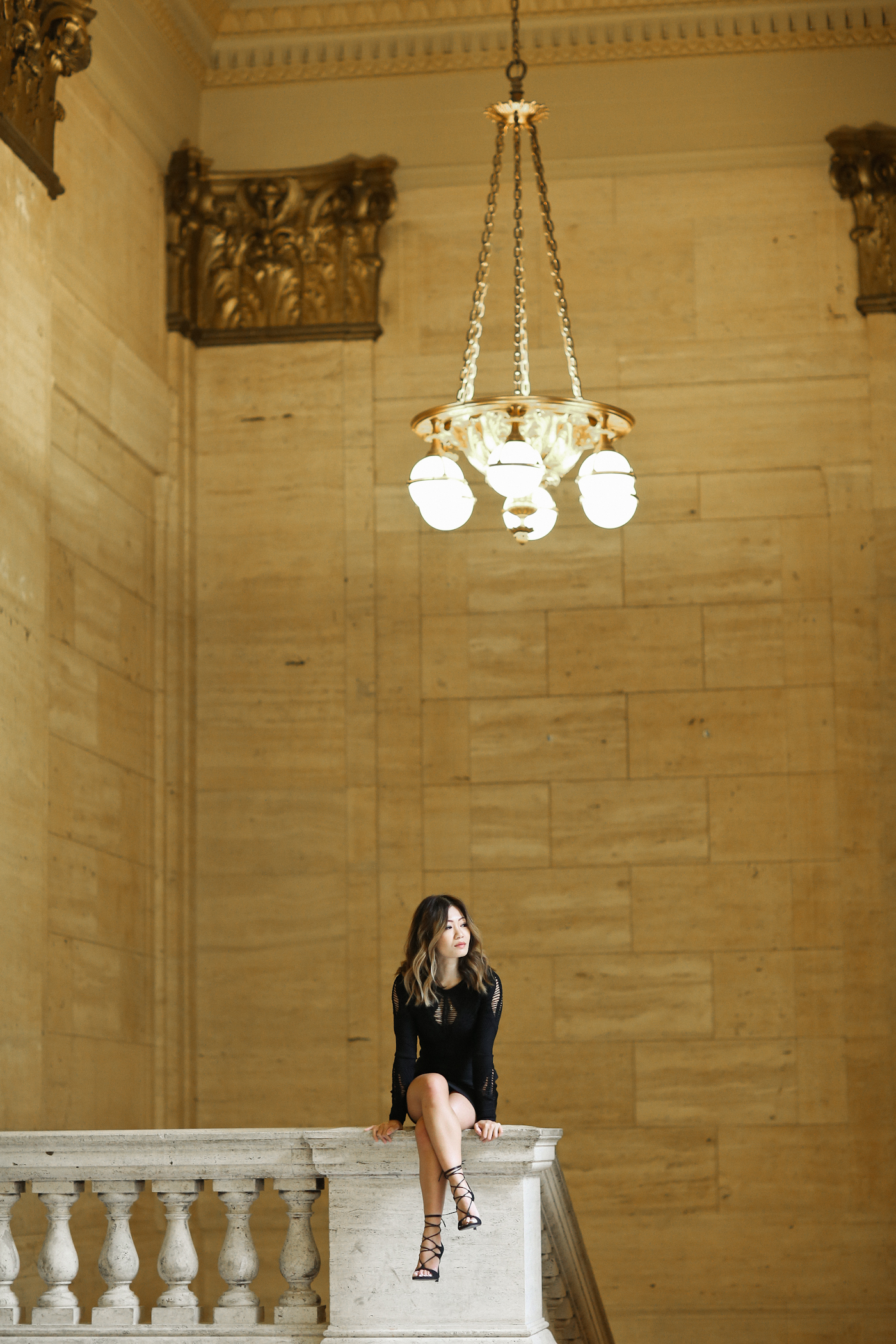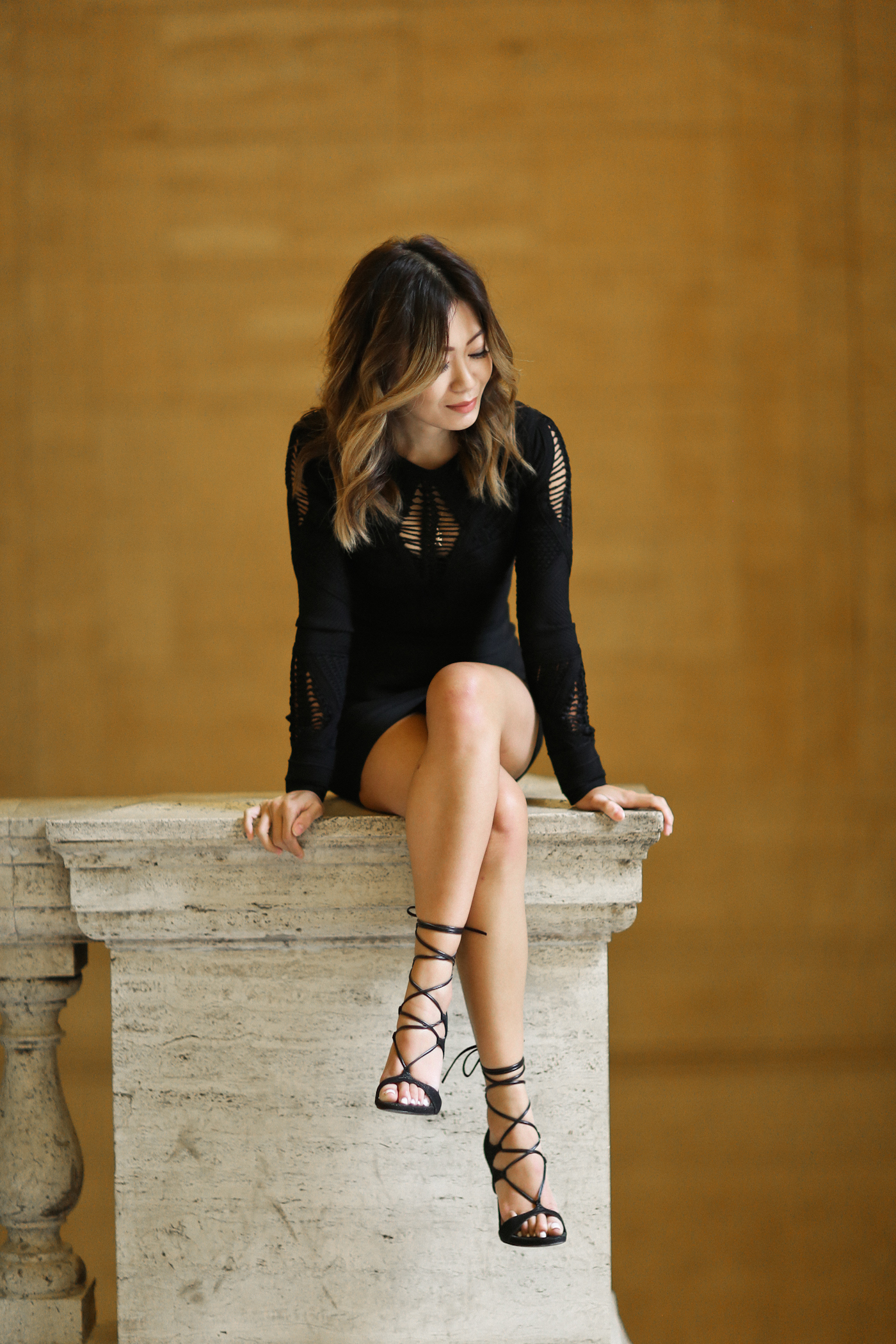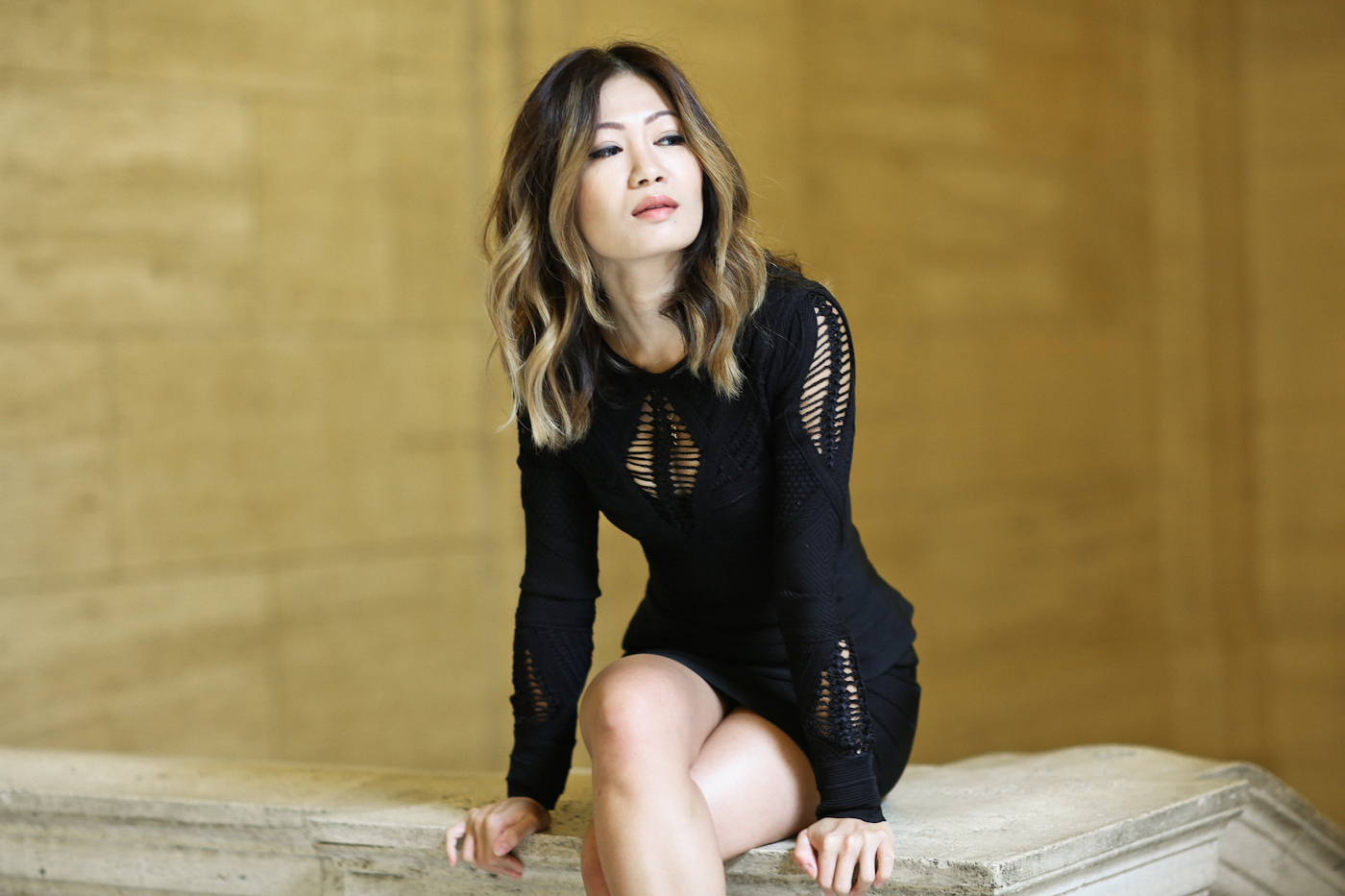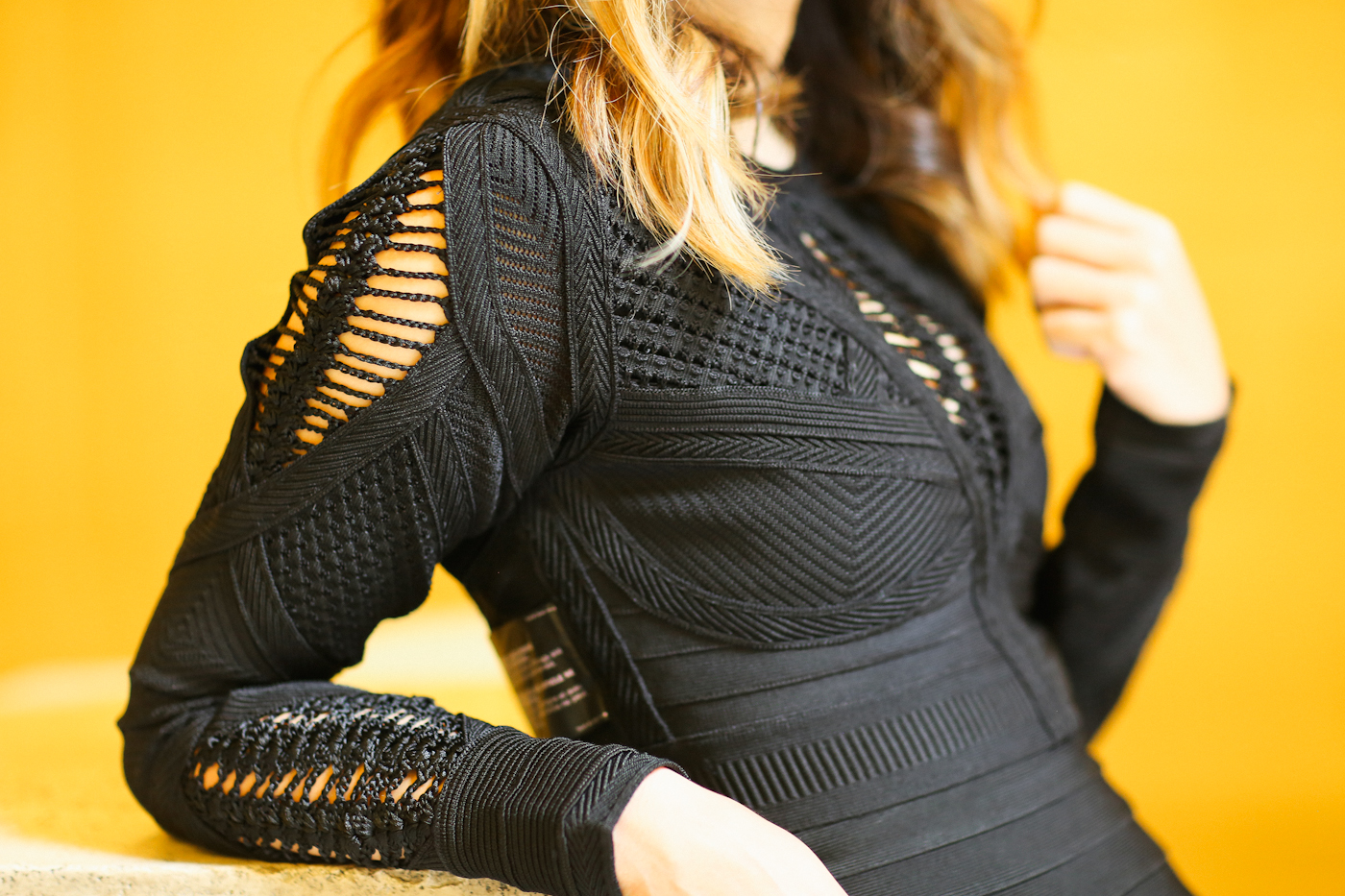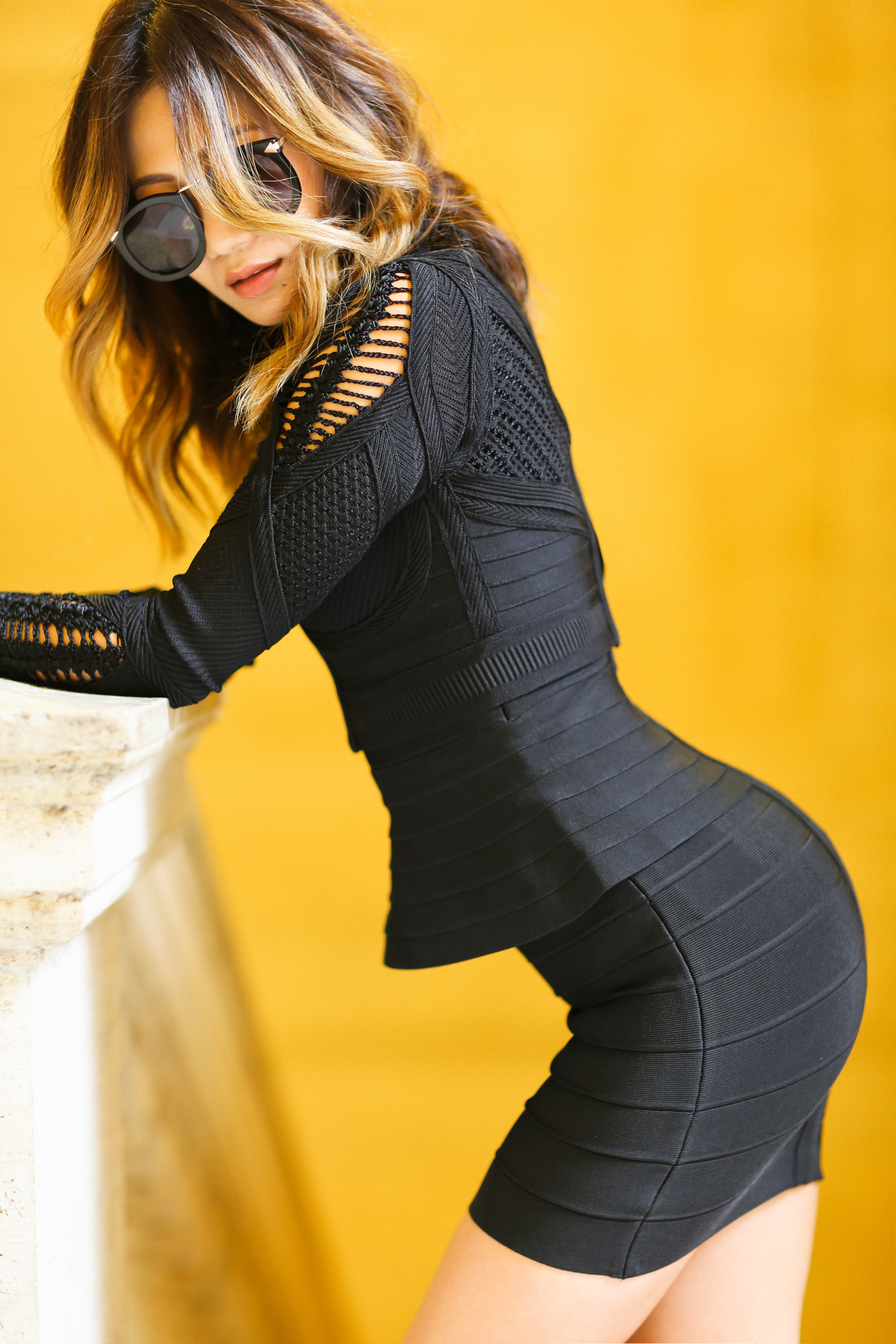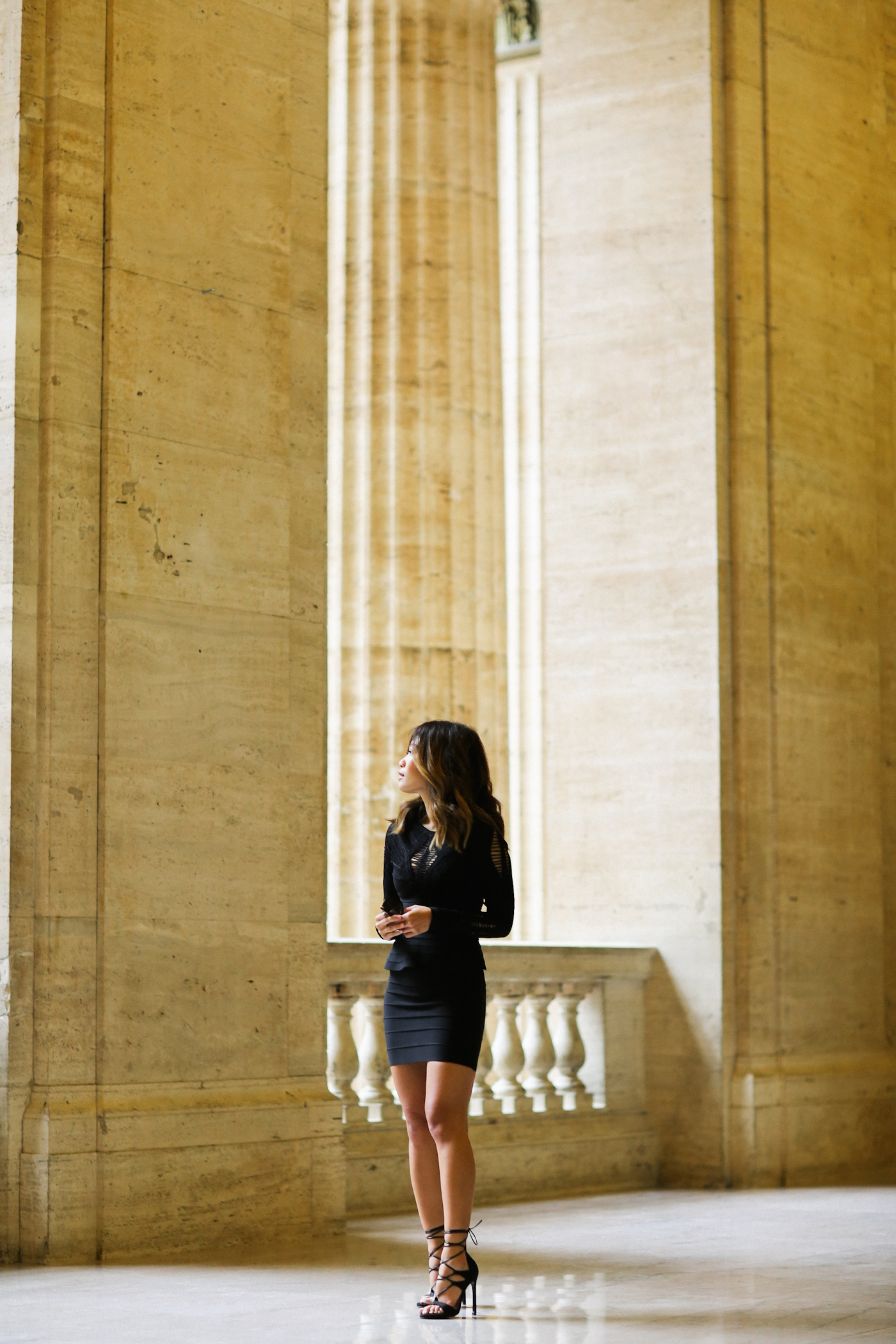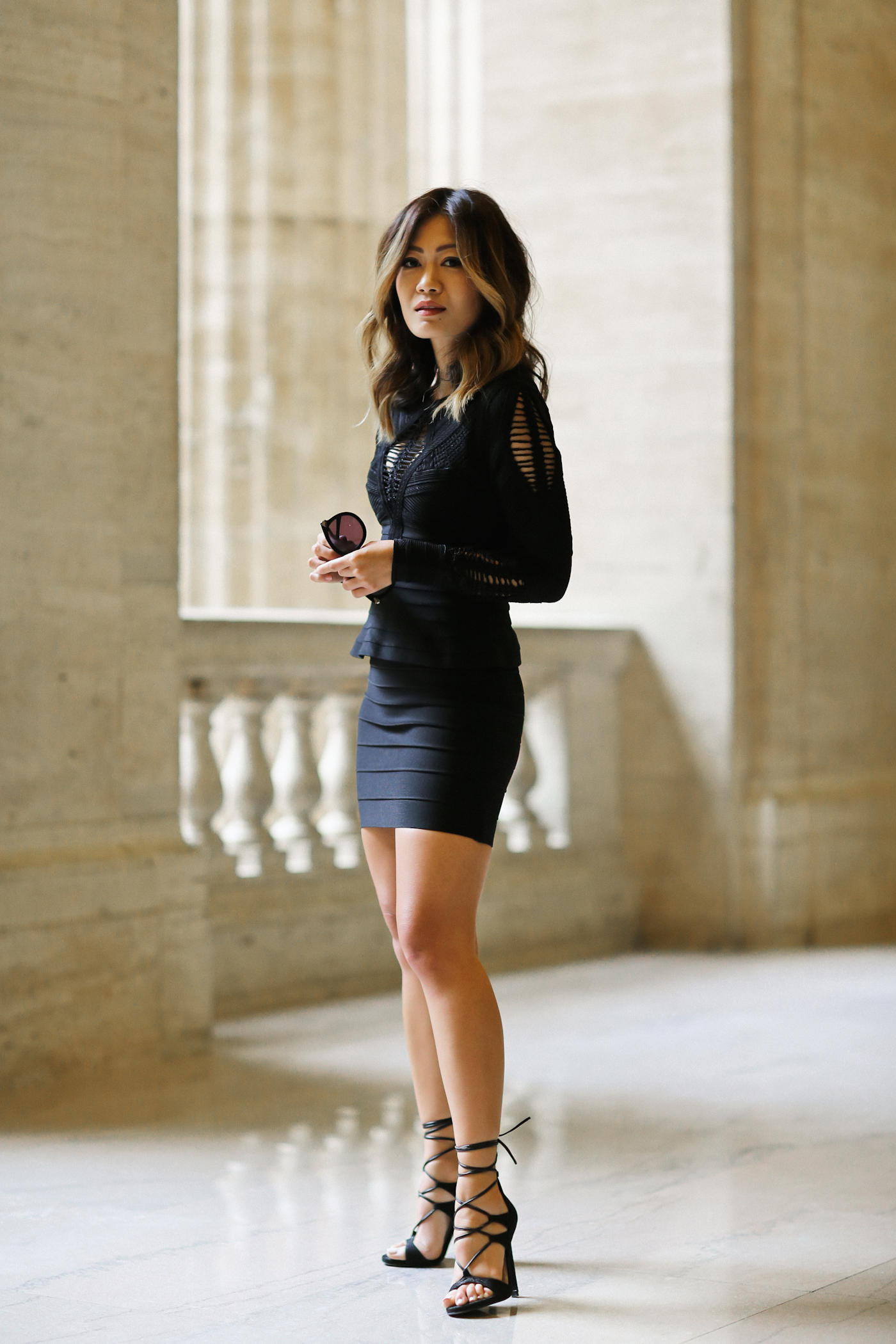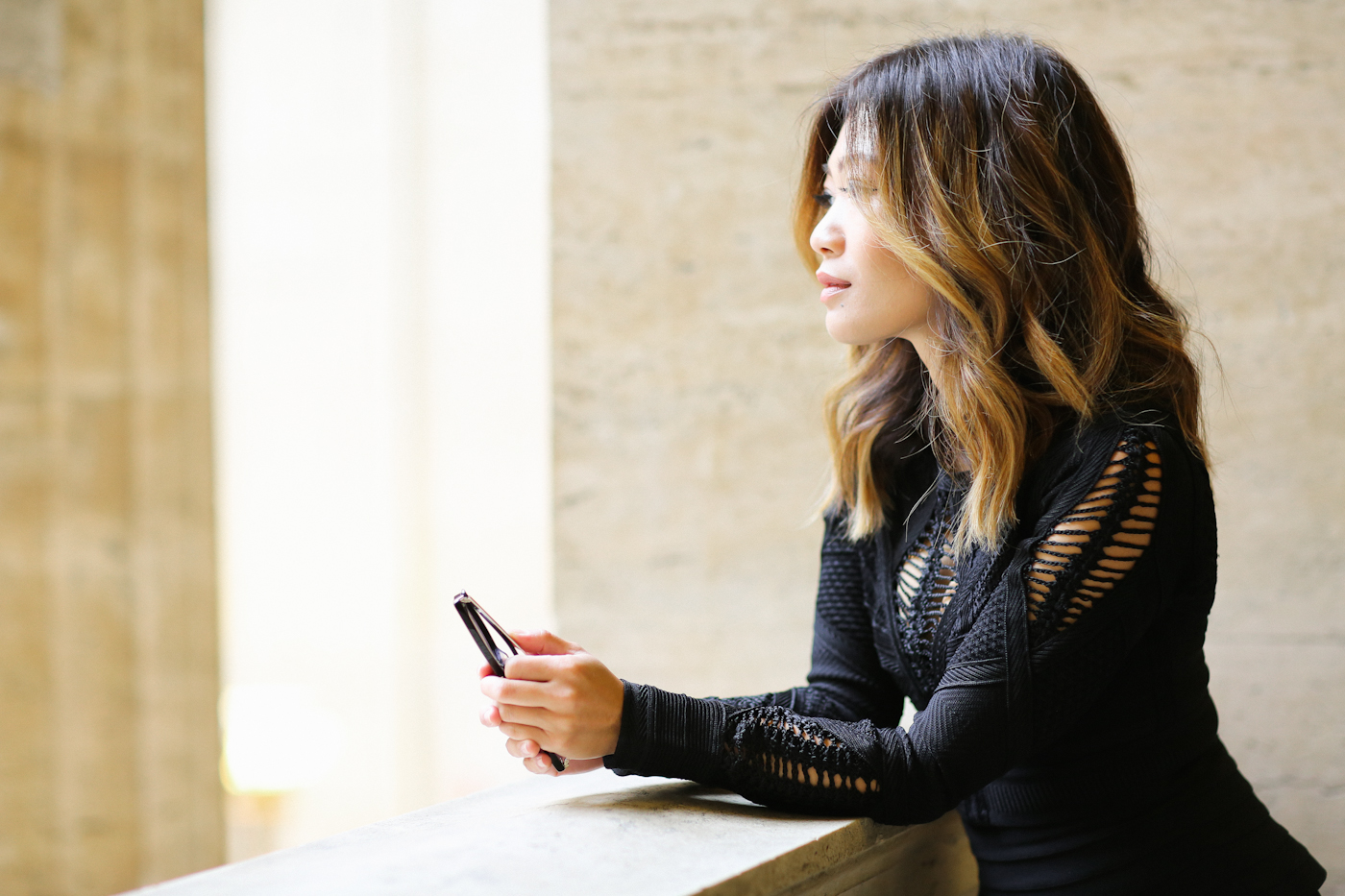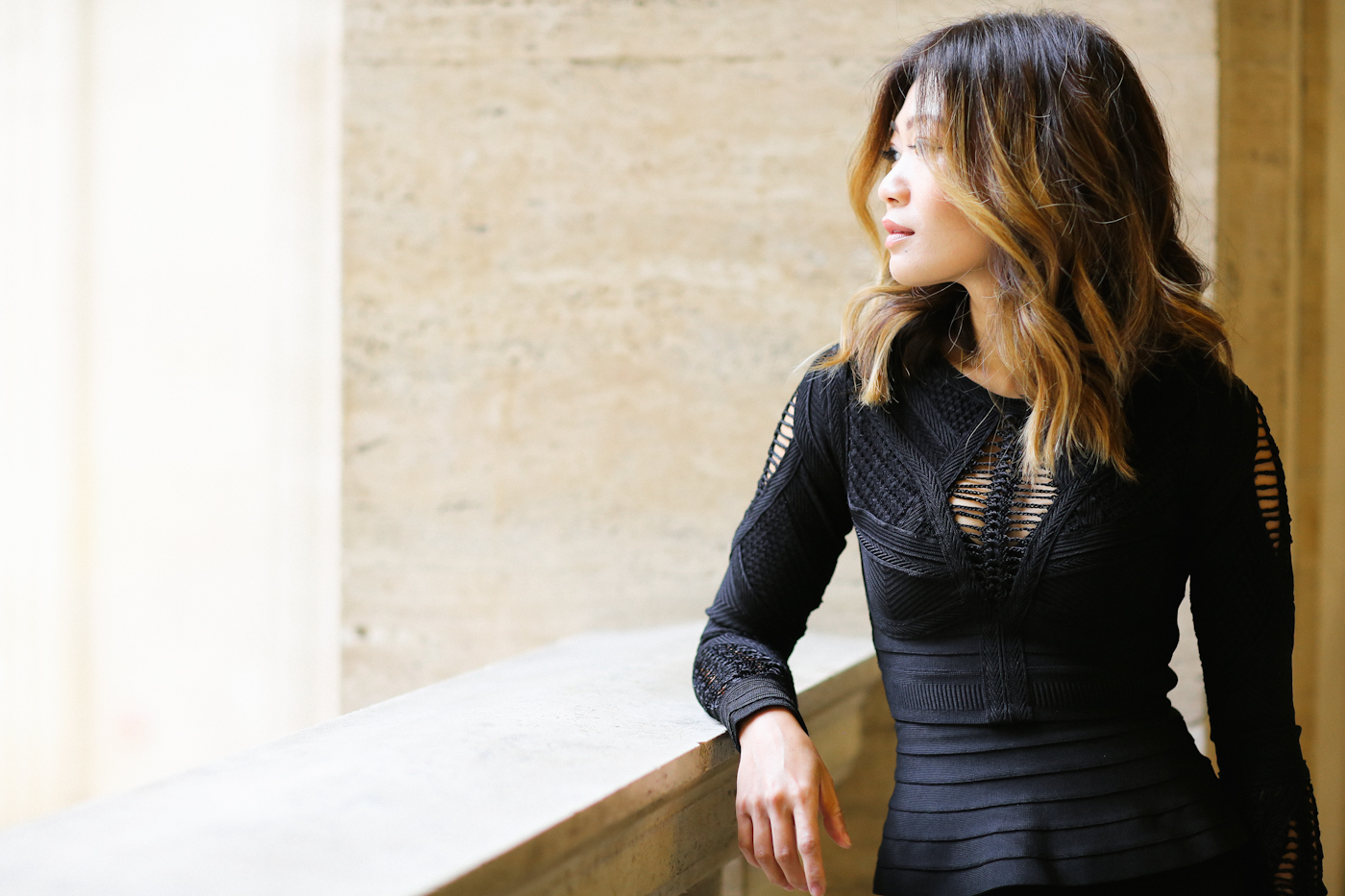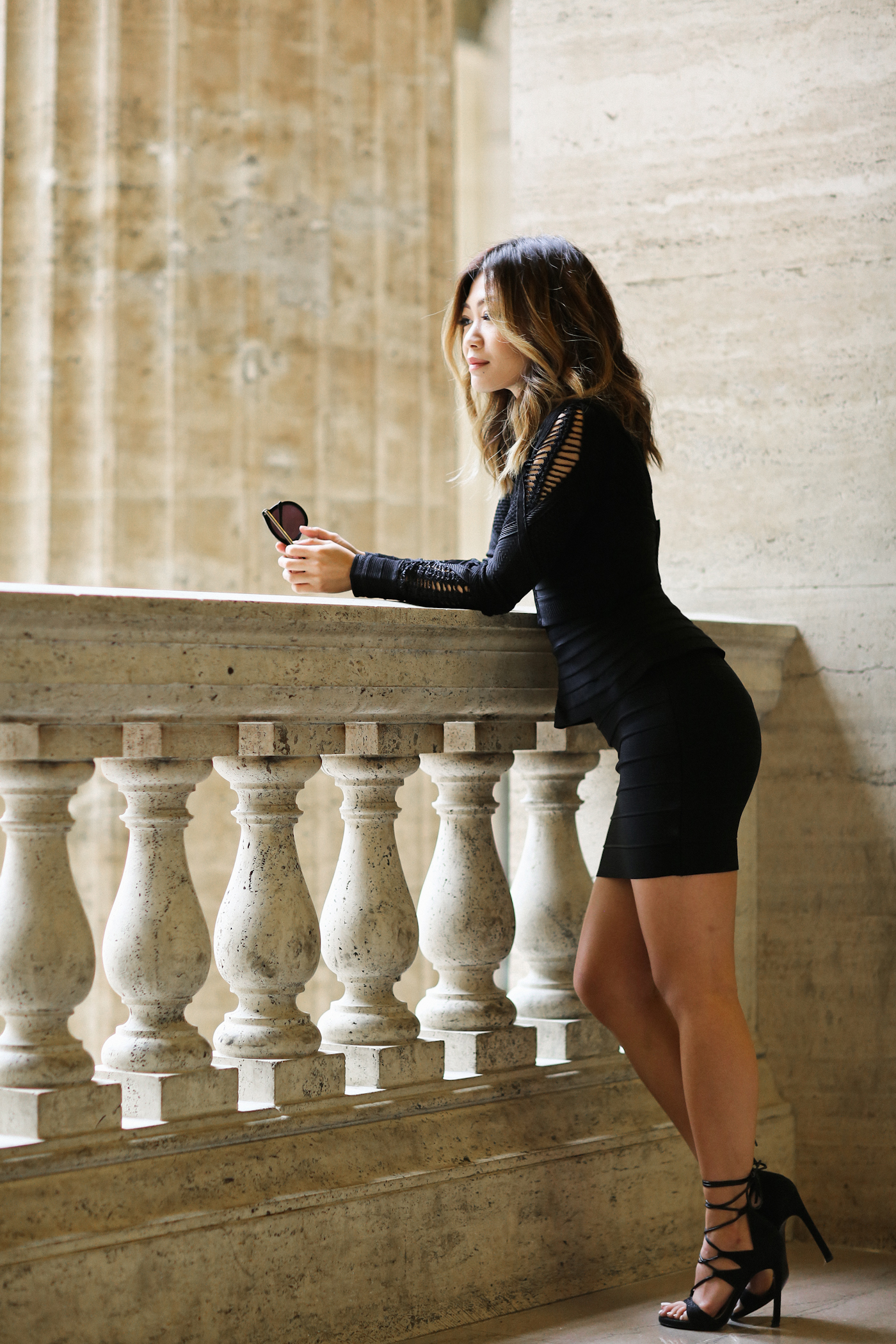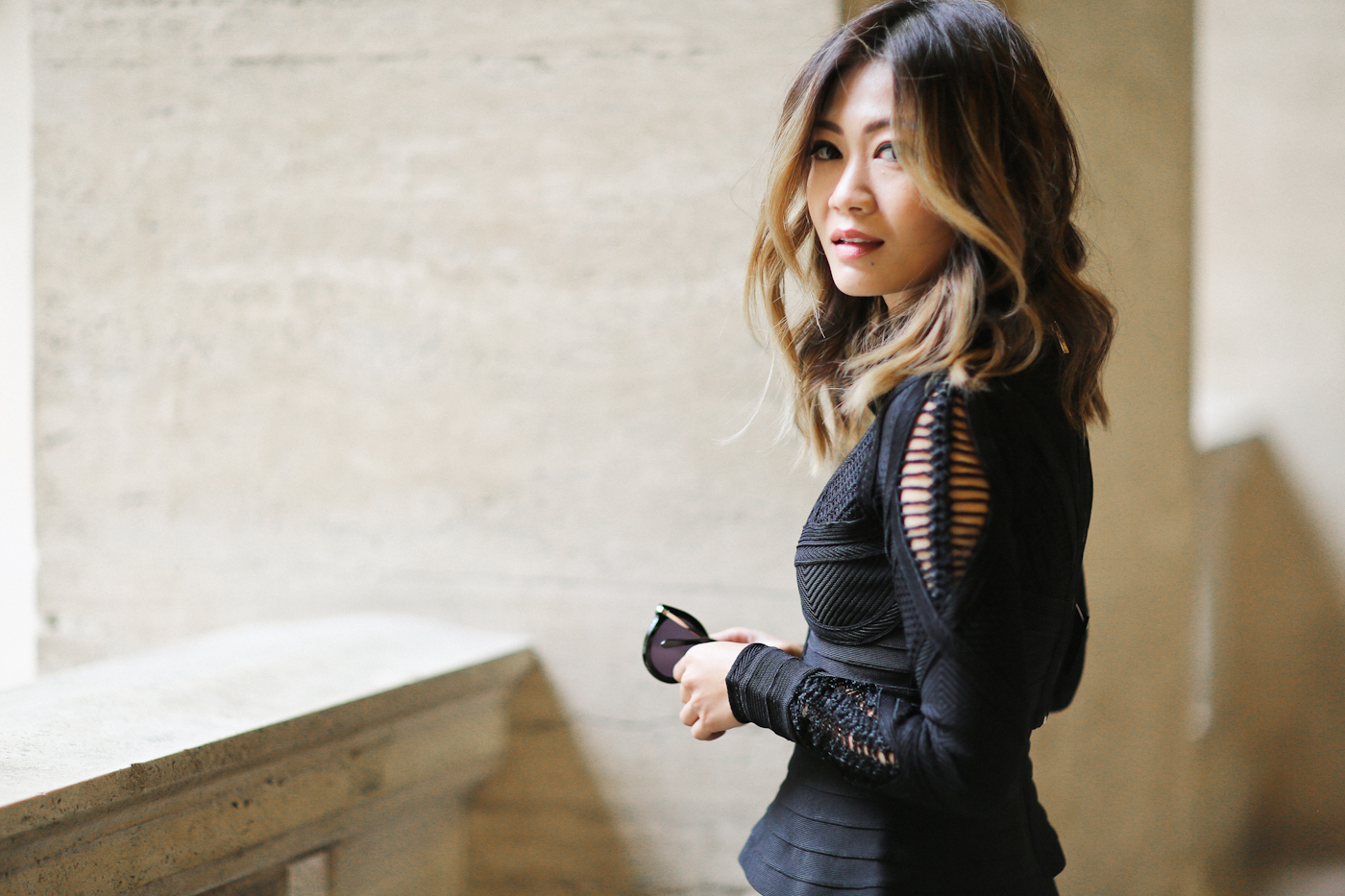 //  dress and crop top – herve leger thanks to THEOUTNET  //  sunnies – karen walker  //  shoes – stuart weitzman  //

---
---
//  SHOP THE LOOK  //
---
---