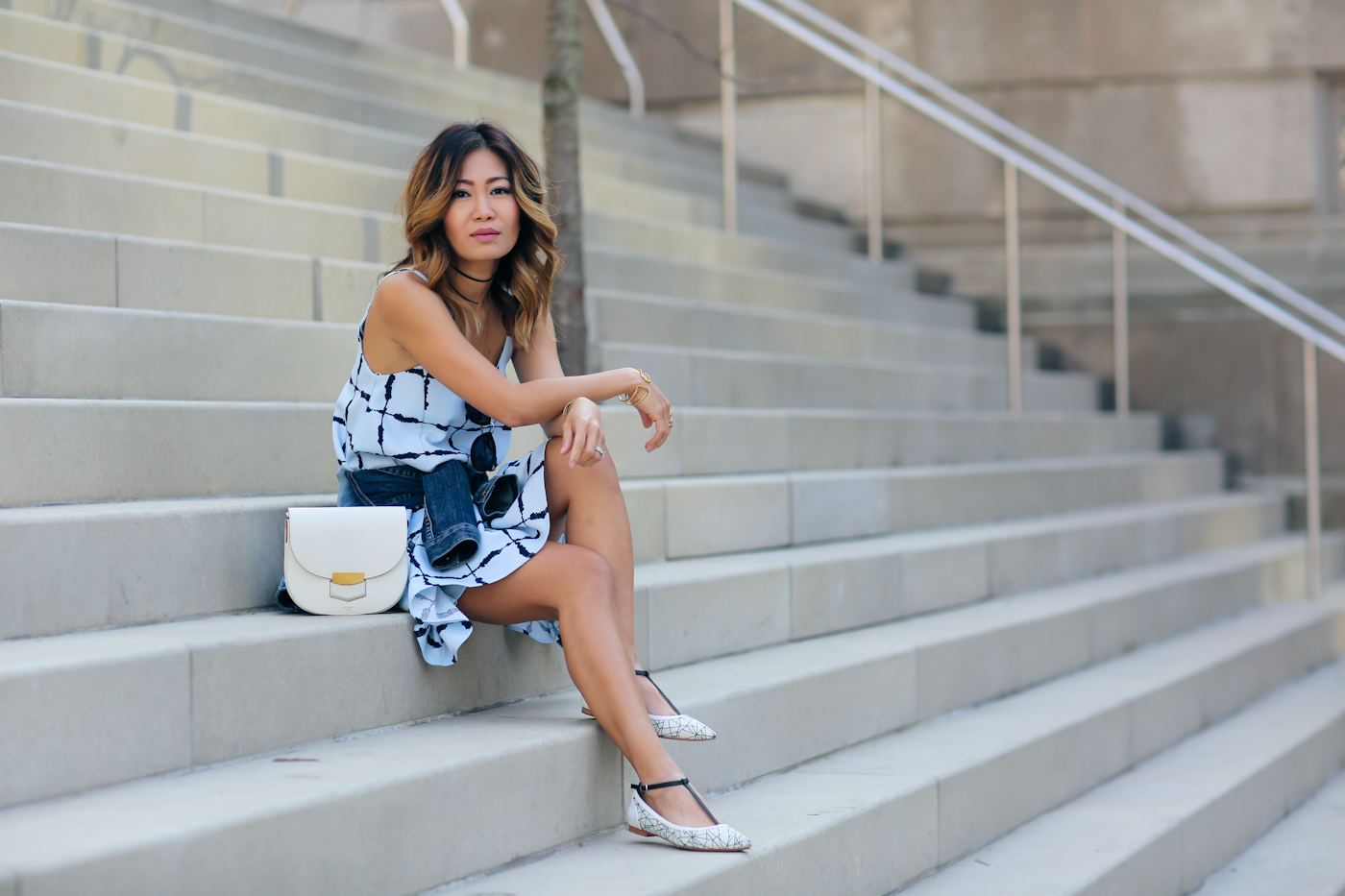 DRUNK ON SHOES OF PREY FLATS AND GEOMETRIC FLOUNCE DRESS
Hey guys!  Long time no post huh?  Well just in time for some warm weather, I've chopped off my locks and designed a pair of flats with Shoes Of Prey!  I'm really excited to share them with you as we all need a shoe wardrobe refresh right?  Toss those old flats you wore out last year and take a look at the ones I designed HERE!
I really wanted to create a pointed toe flat as part of my DOS of Prey collection because being a city gal means doing a lot of walking.  Most of the time our heels are in our bags and we do the switcheroo as soon as we get to our destination.  I couldn't be happier with the way these turned out.  I added a cute T strap to give some personality to this pair and I love the geometric fabric print which adds a subtle pop to your feet.
Not a fan of my design?  No worries!  Take some time to create your own!  If you haven't found a pair of flats that you are 100% in love with, now you can create that custom pair that you can take pride in, and will also fit you perfectly.  Thanks to Shoes Of Prey for such a fun collaboration and I hope you guys enjoy my second design!  I've got two more on the way later this year so keep an eye out!
Thanks for reading and stopping by!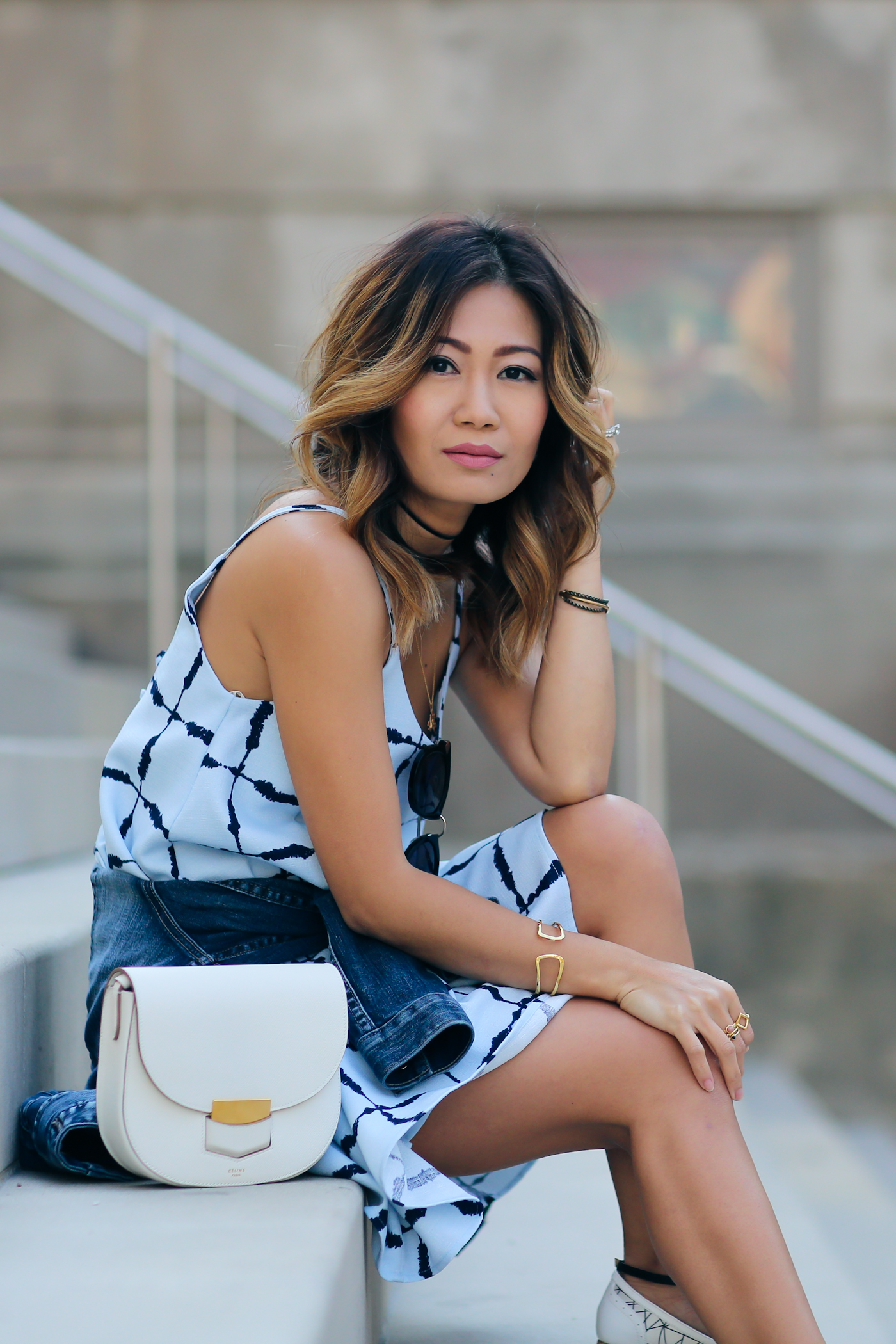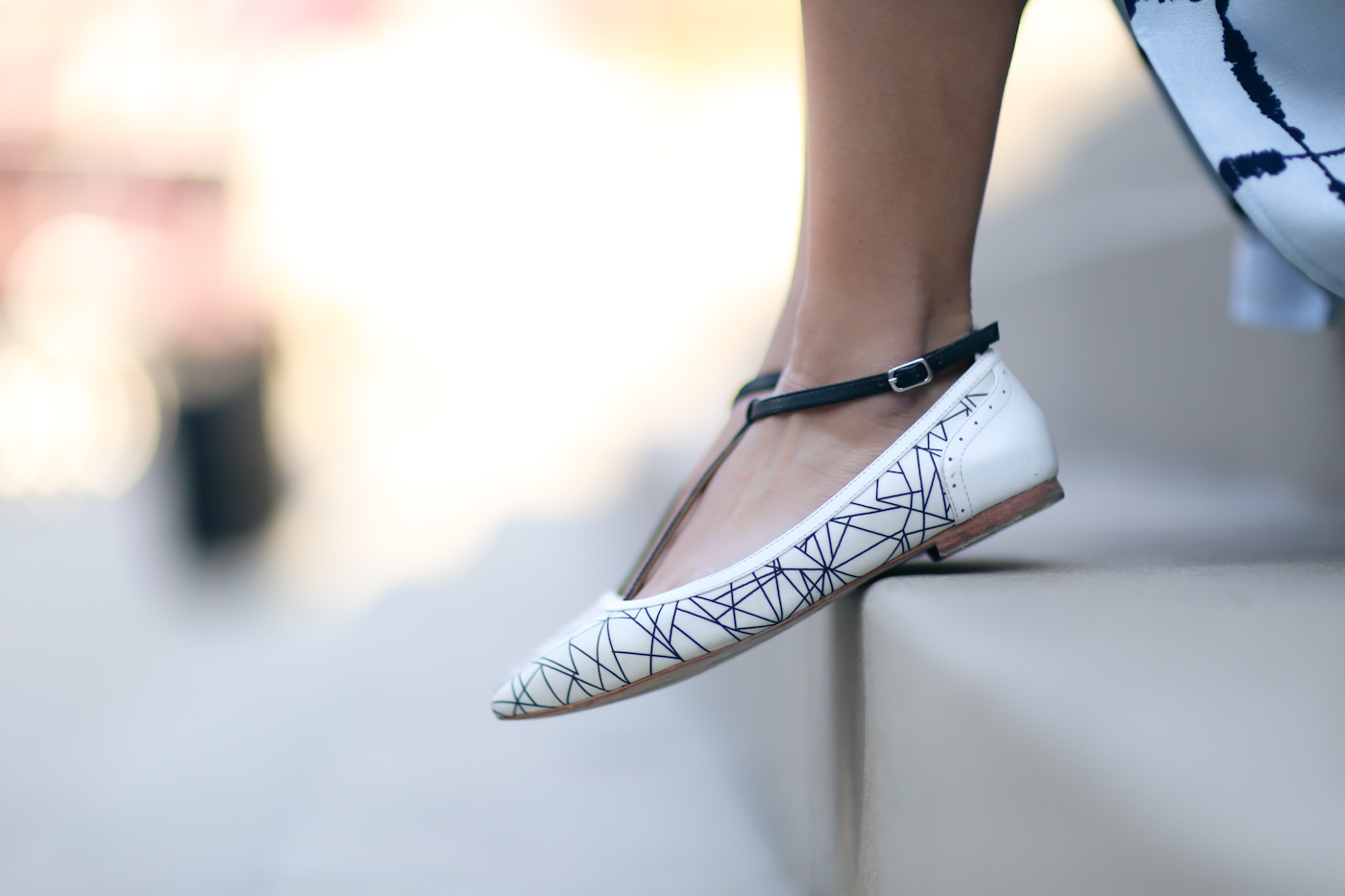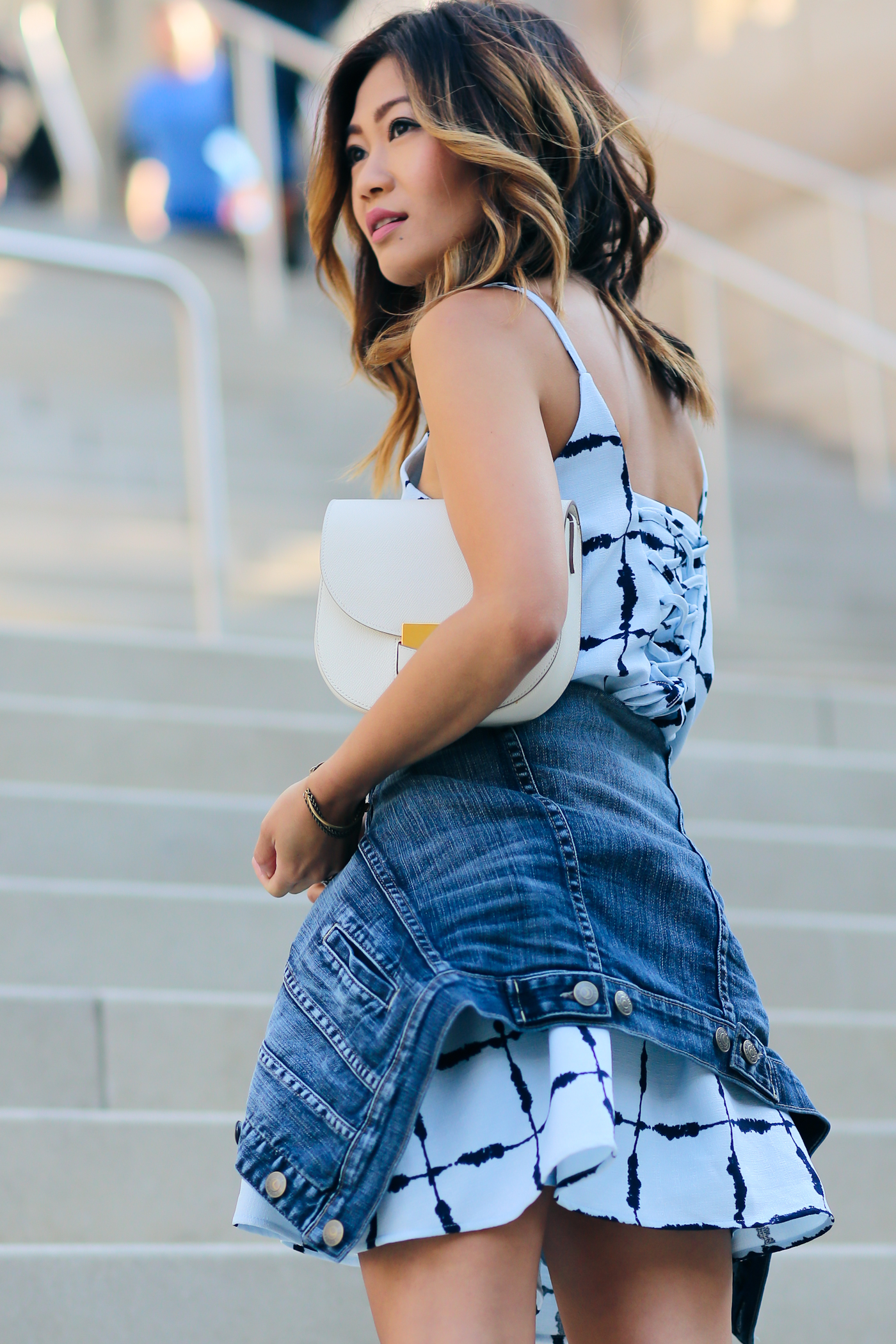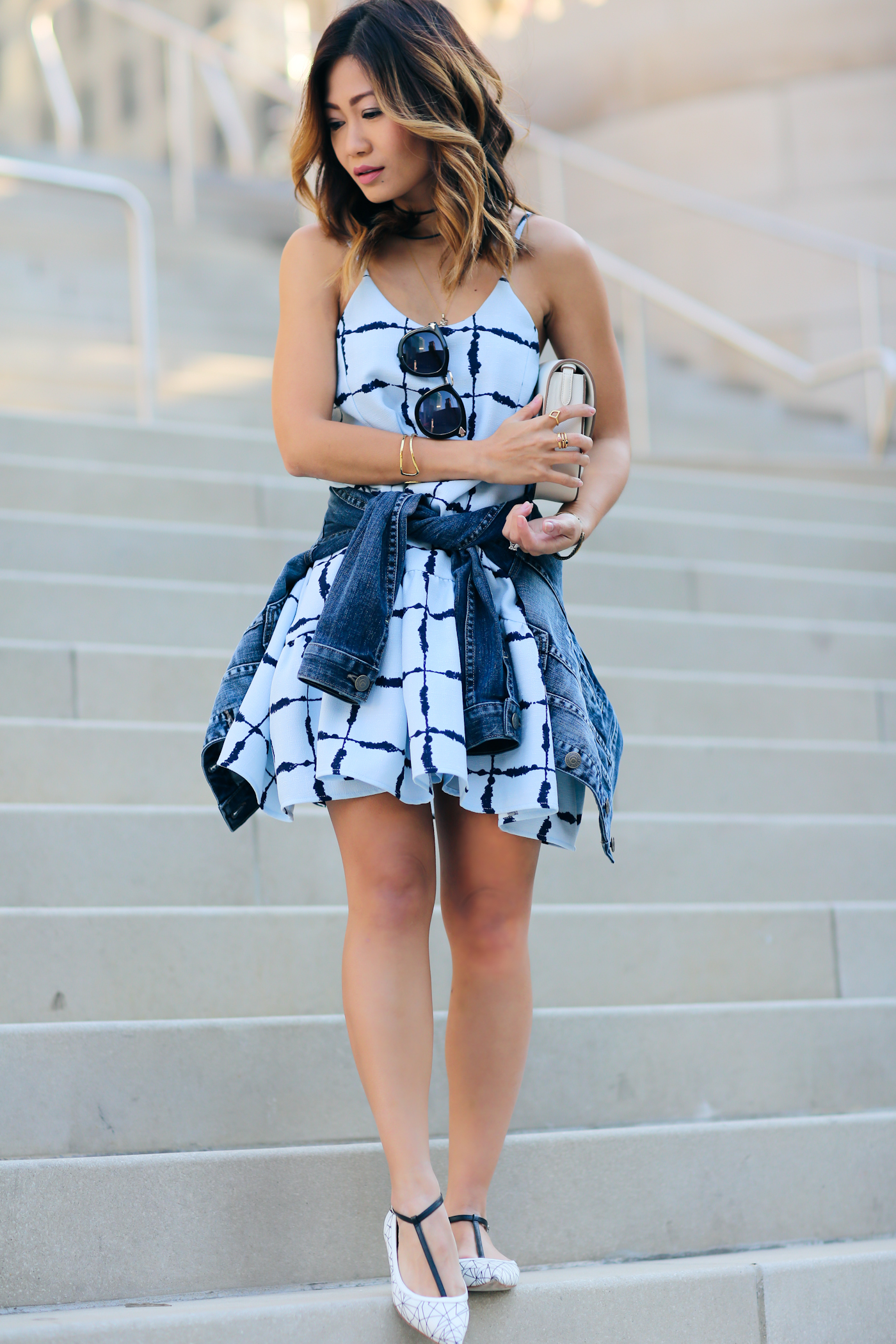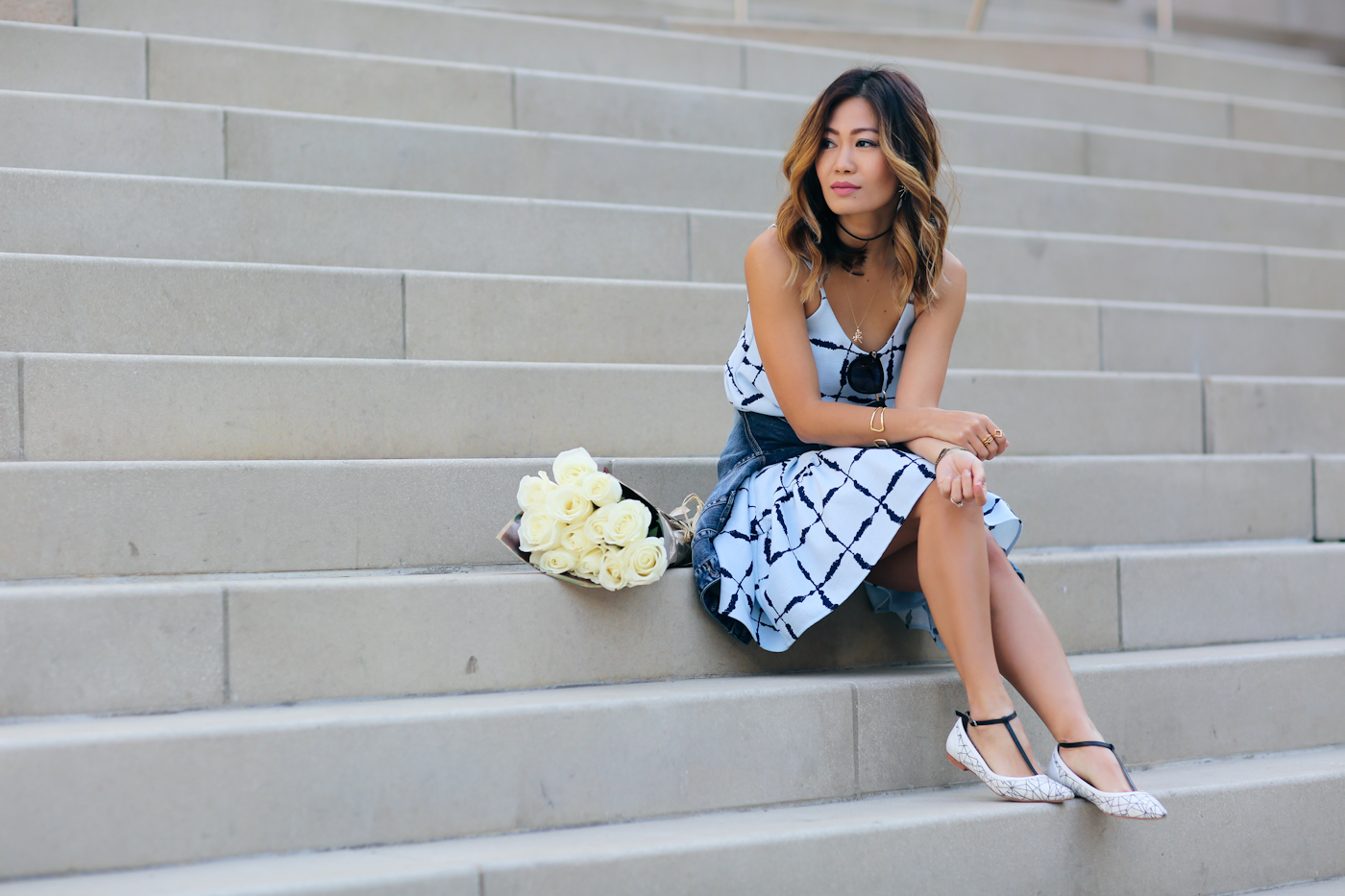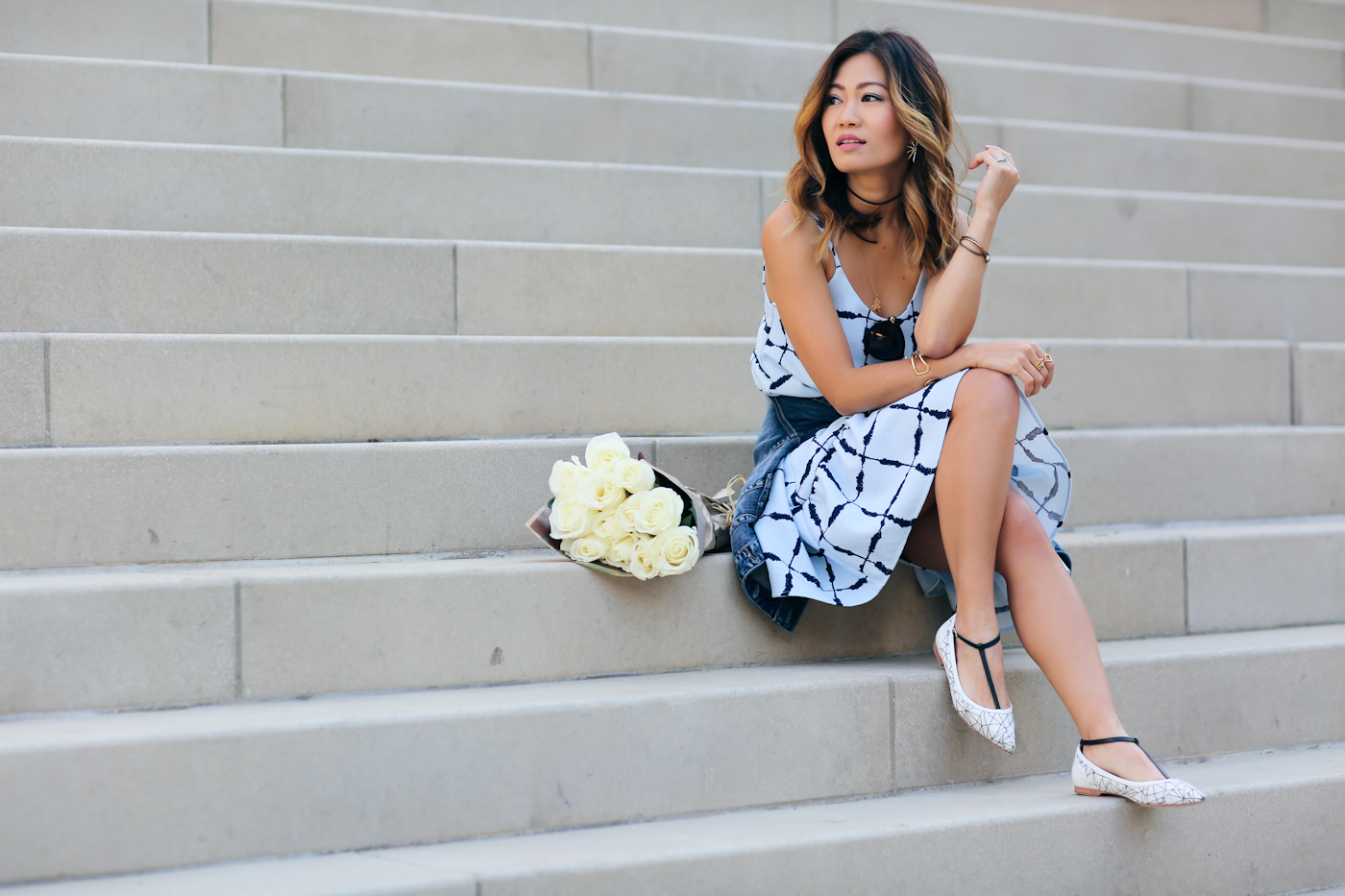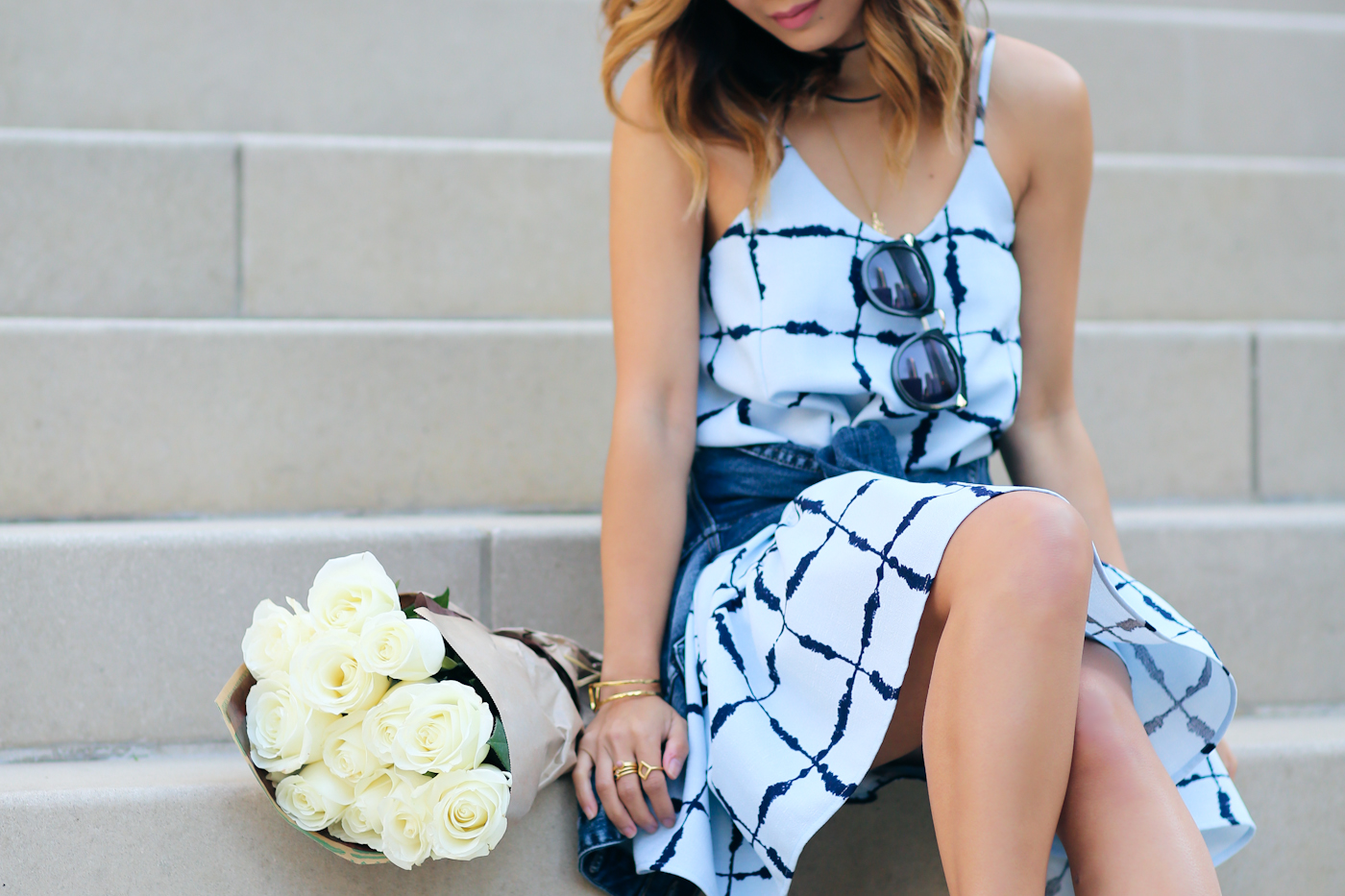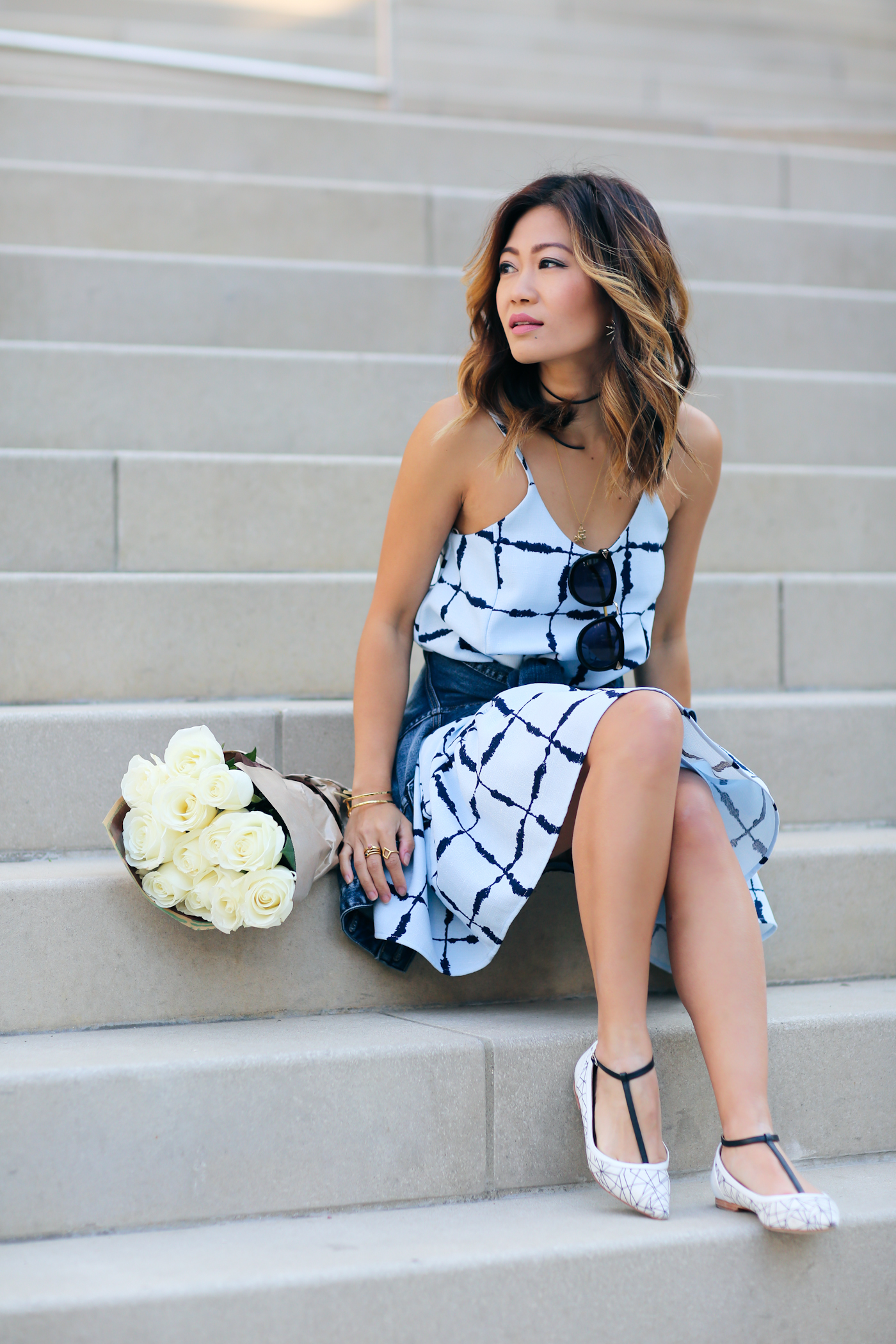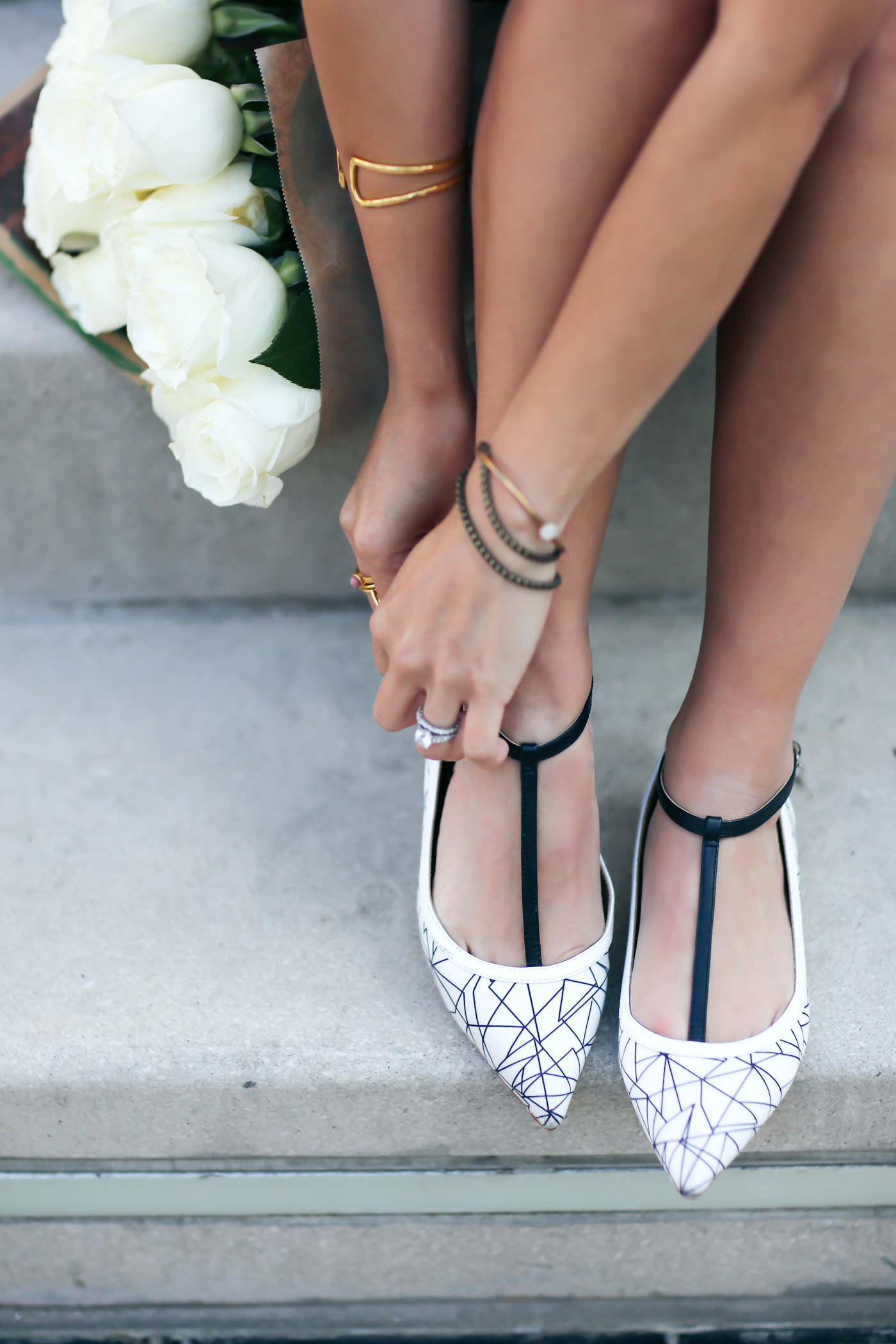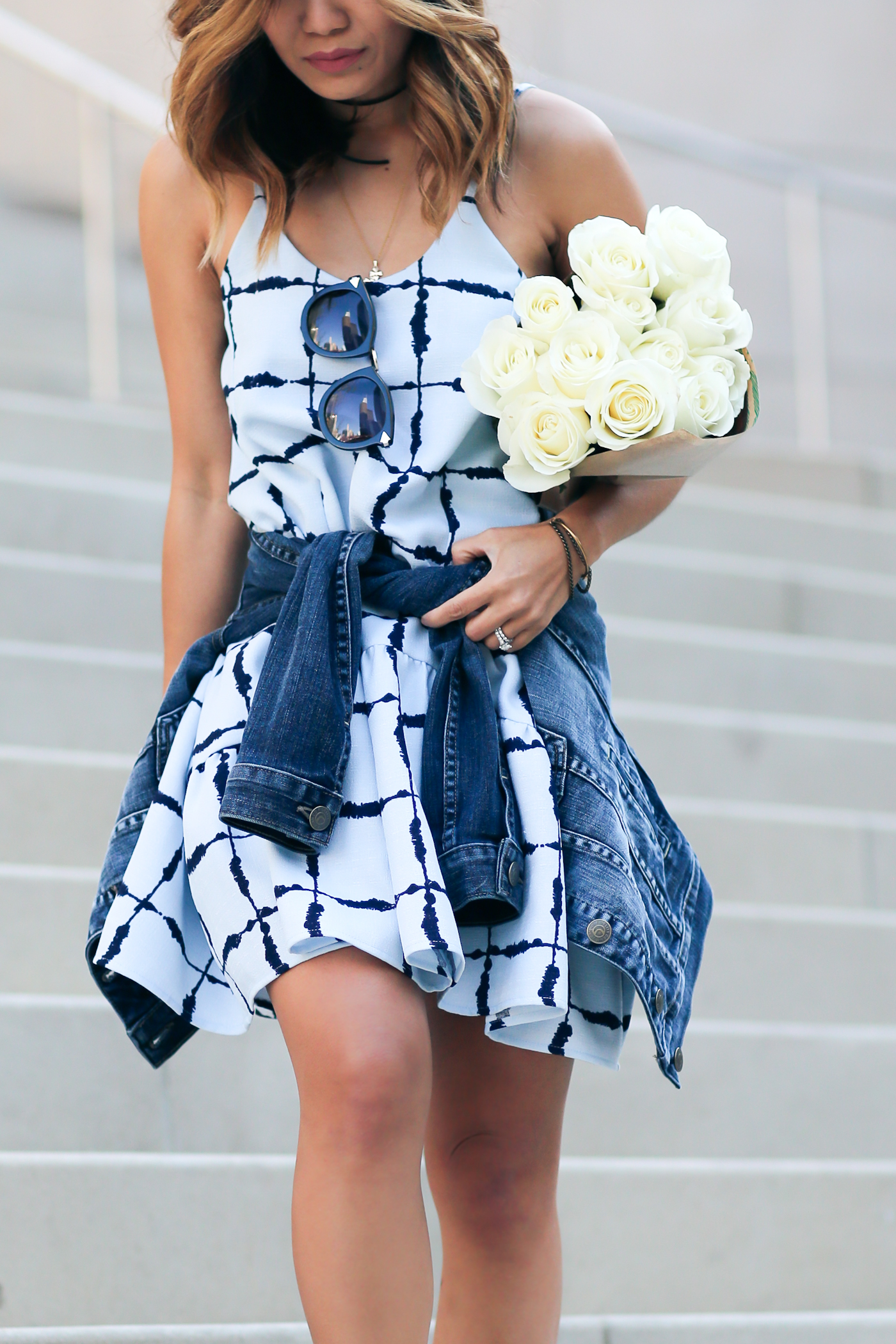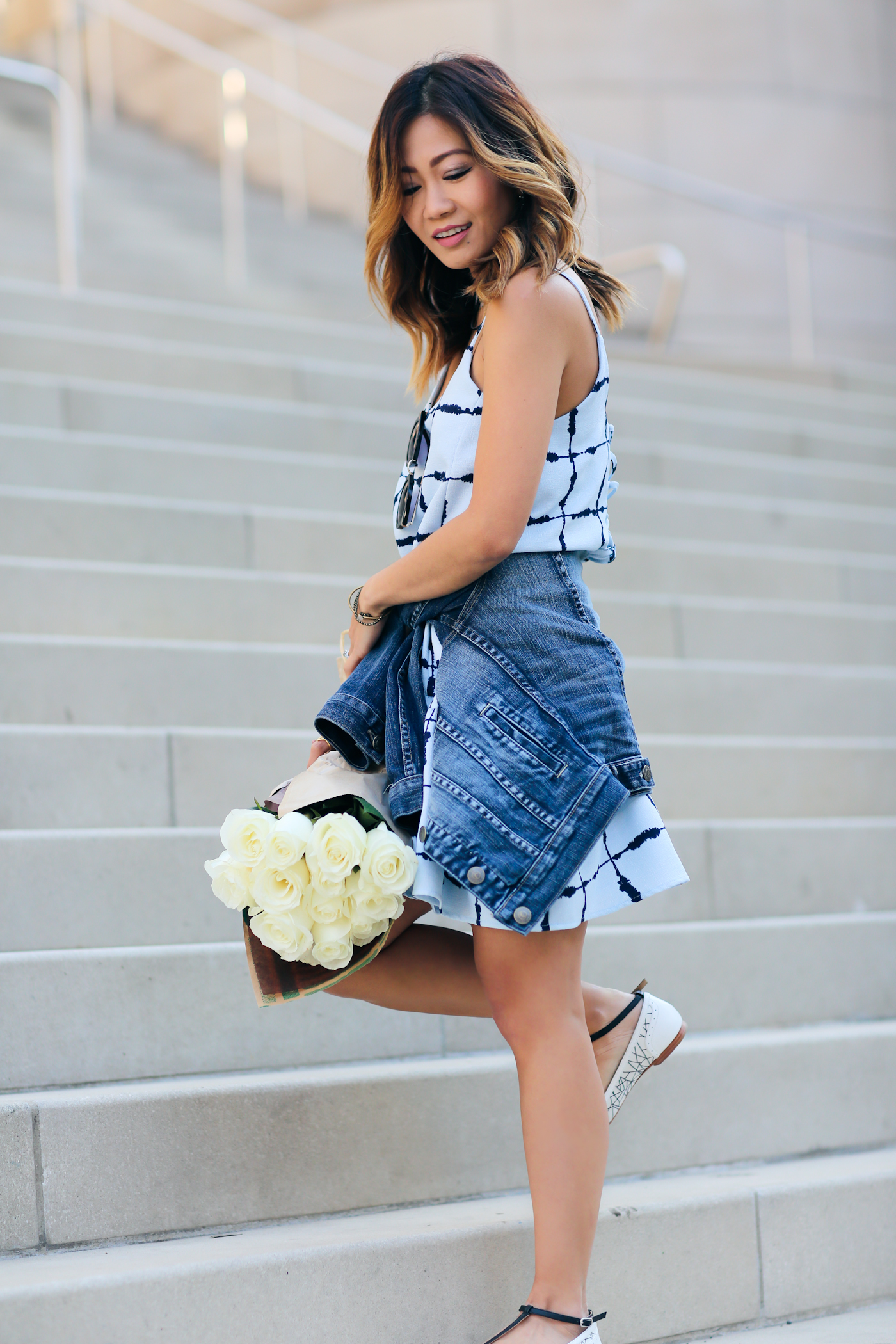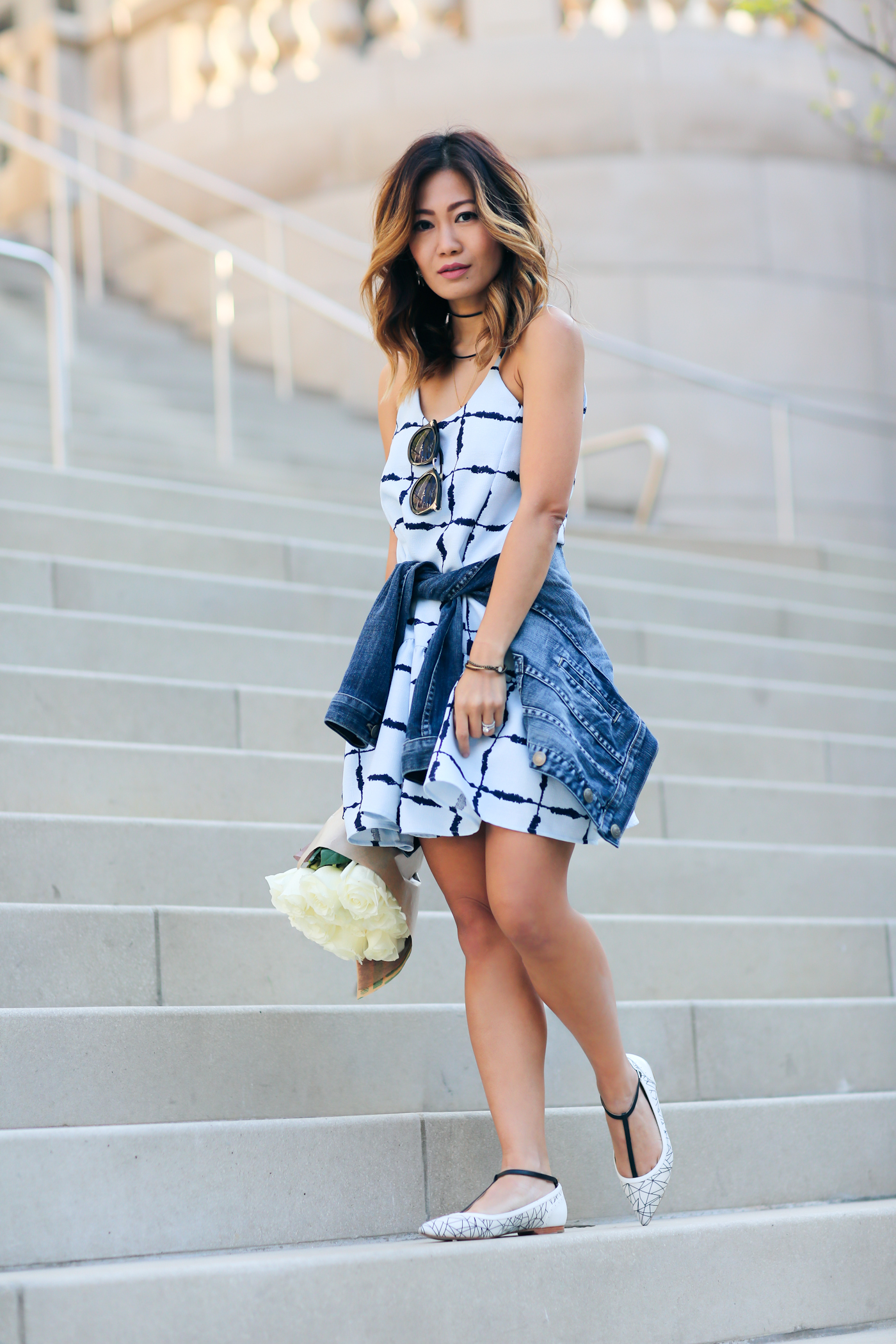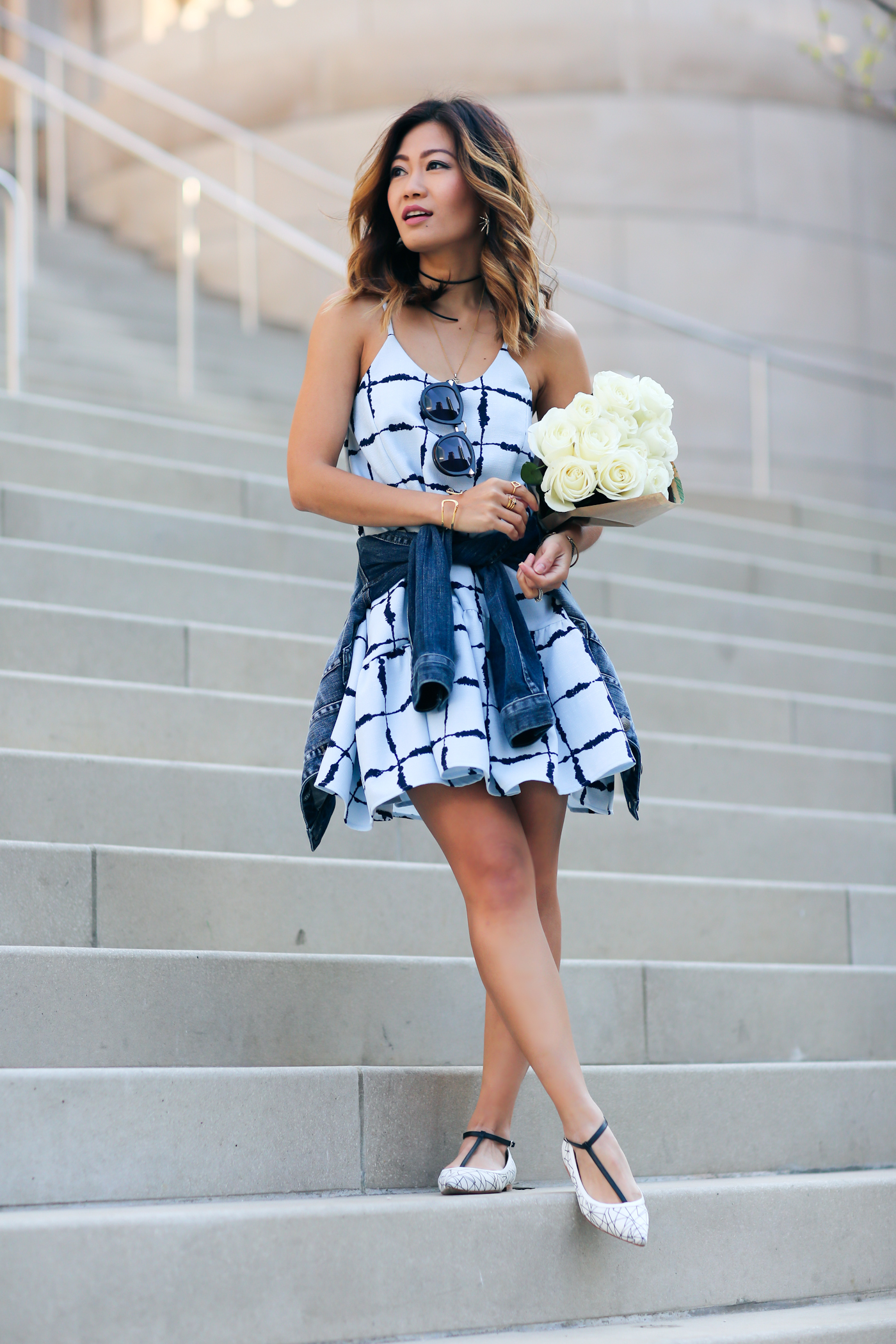 //  dress – thanks to generation bliss  //  denim jacket – thanks to fidelity denim  //  shoes – in collaboration with shoes of prey  //  bag – celine  //  earrings – thanks to kendra scott  //  sunnies – karen walker  //

---
---
//  SHOP THIS LOOK  //
---
---