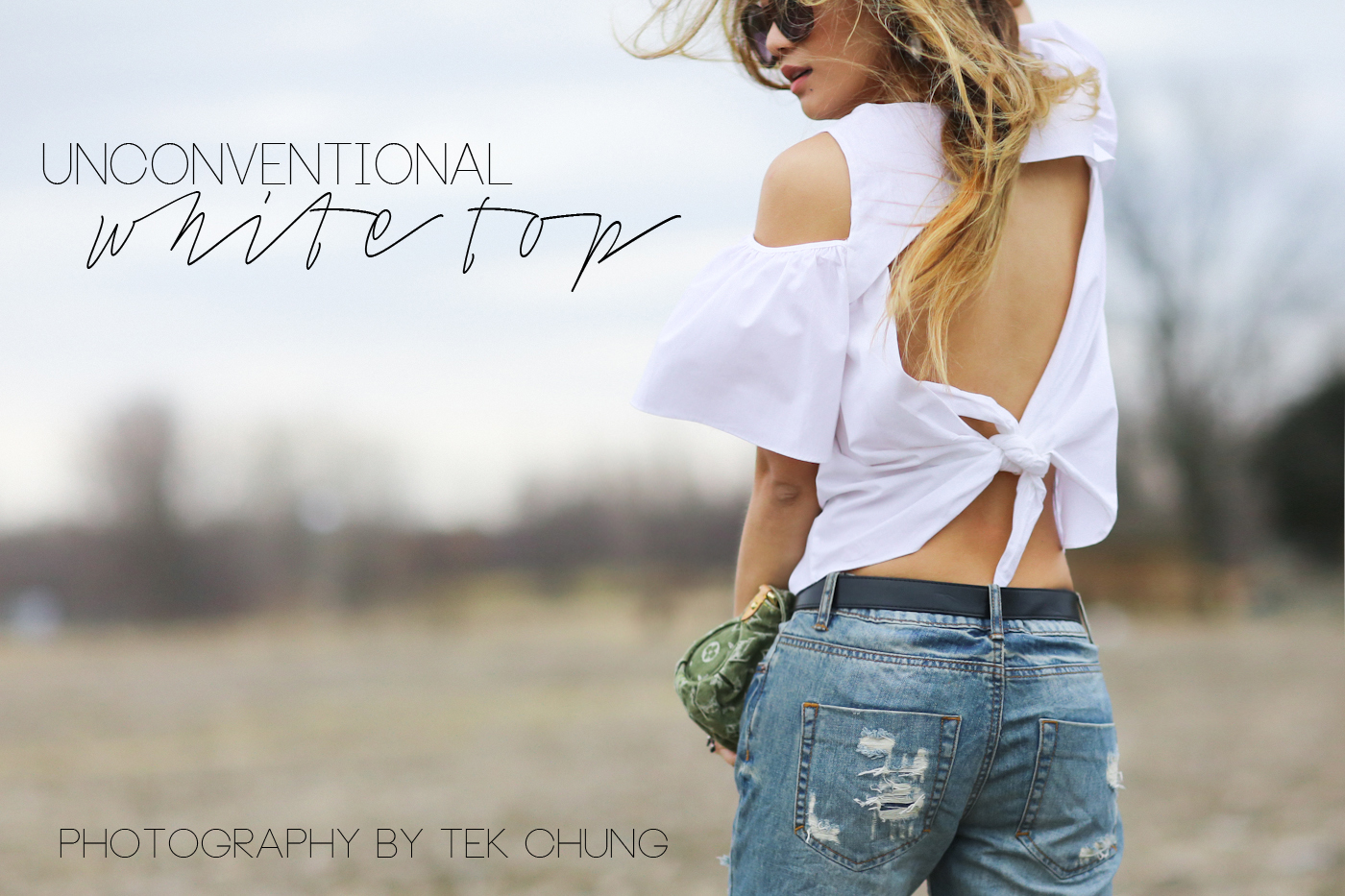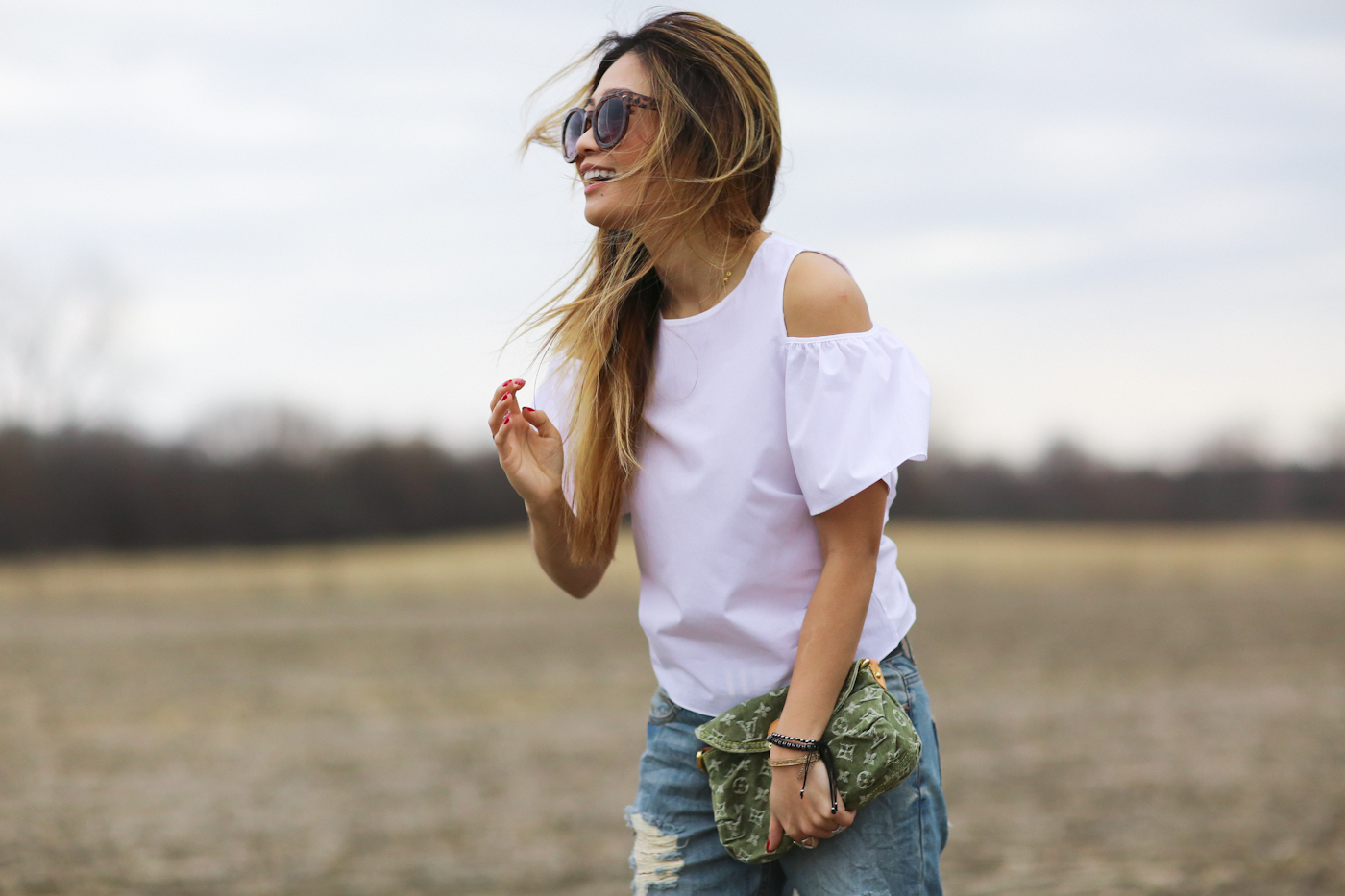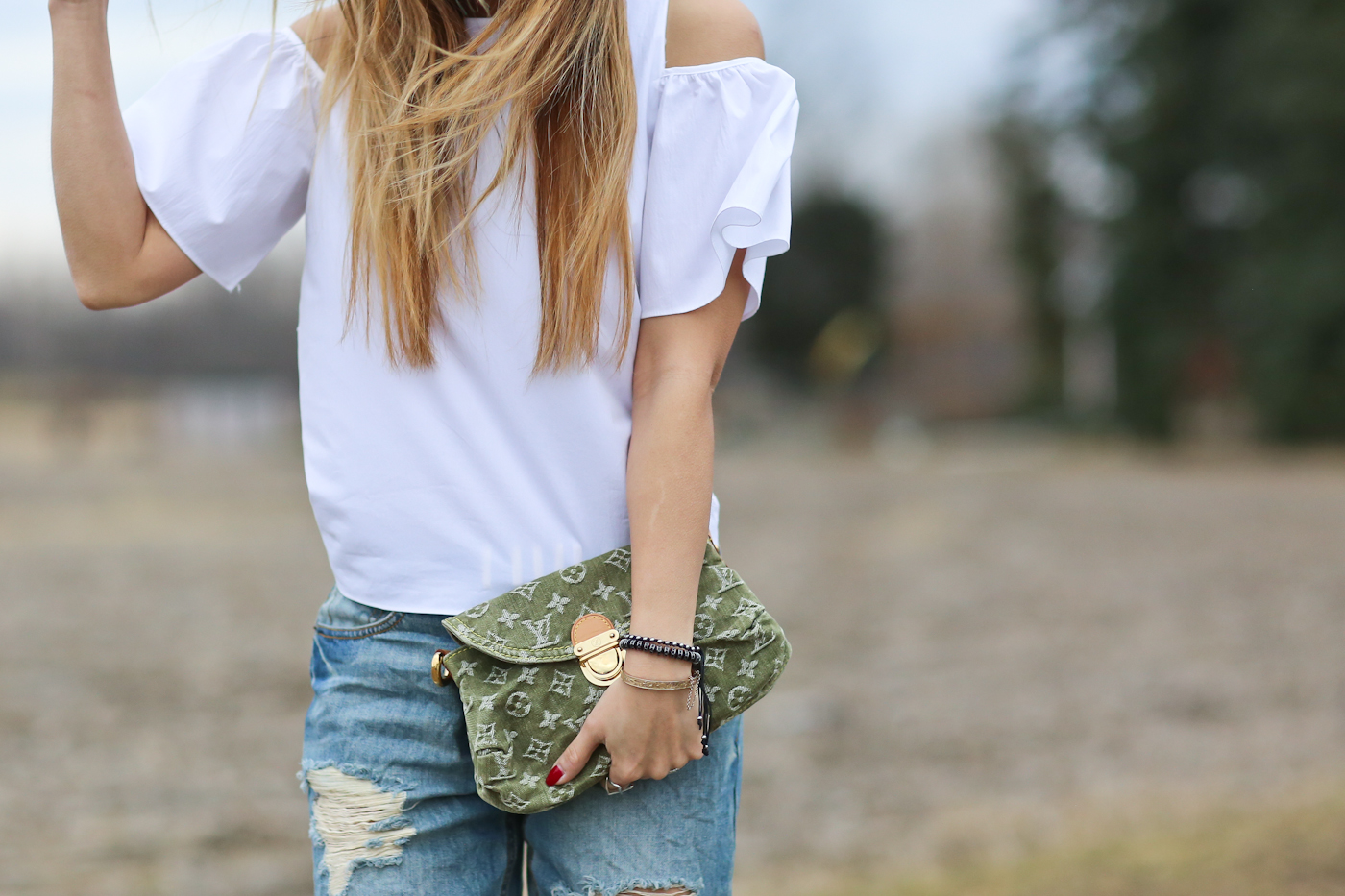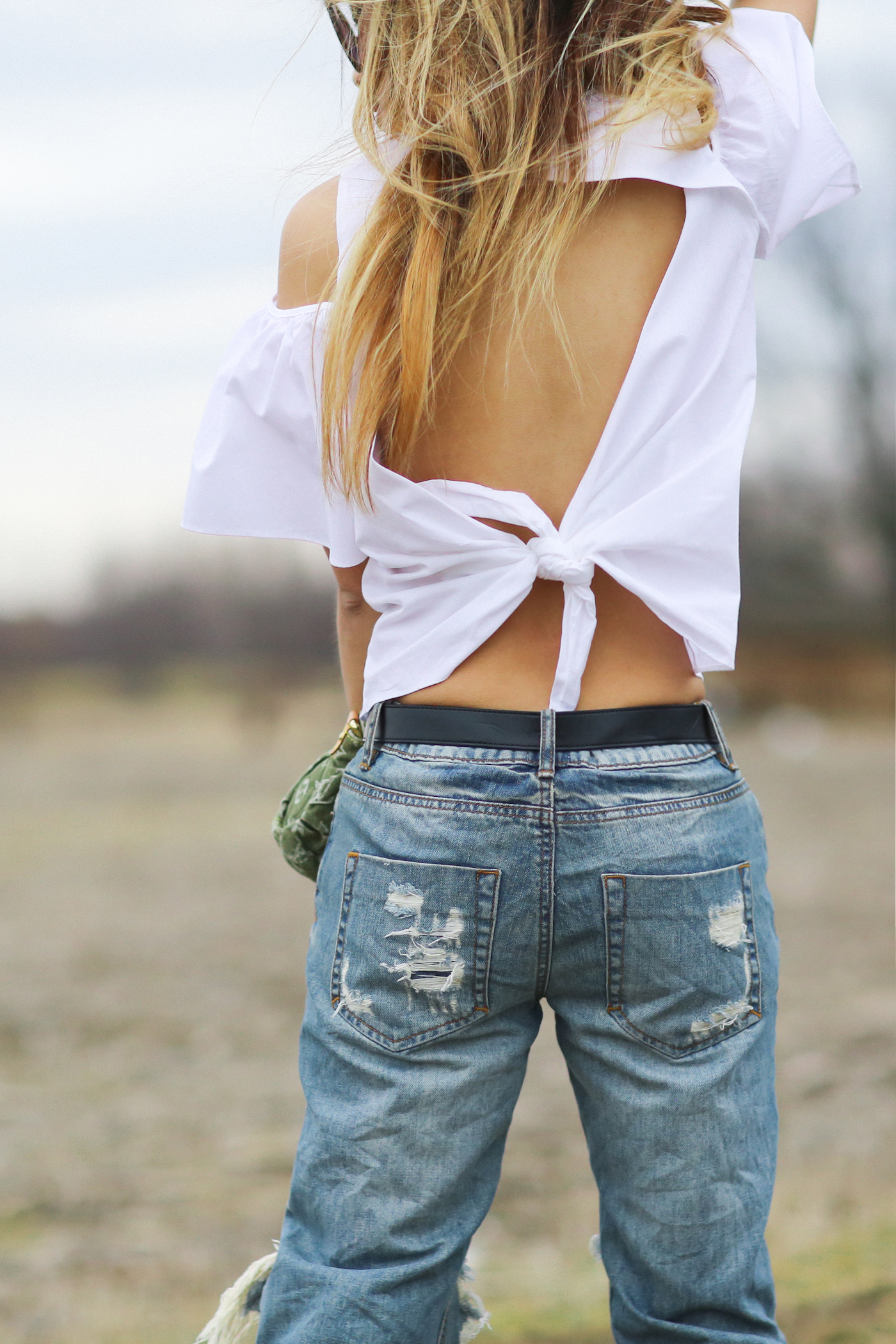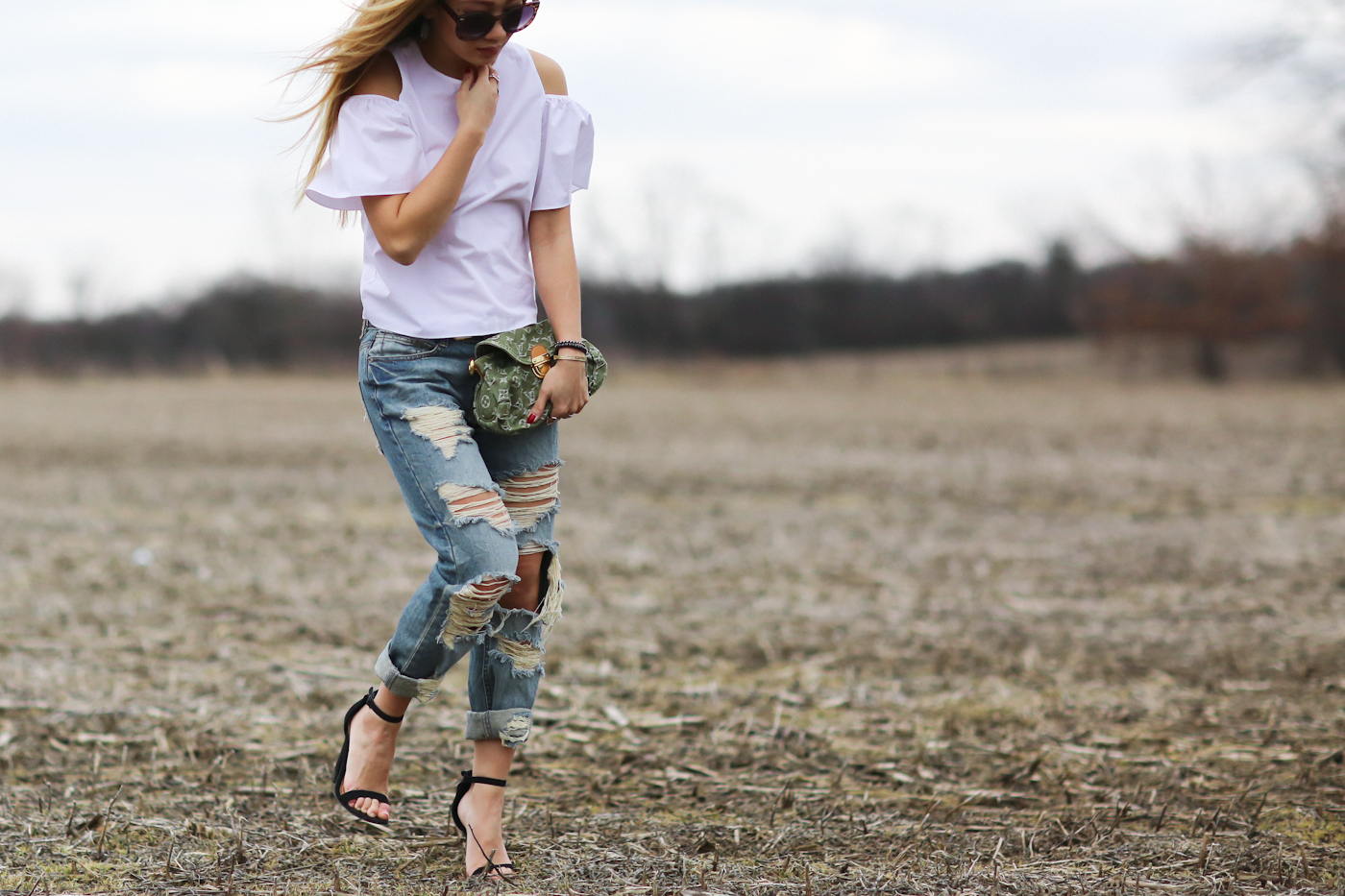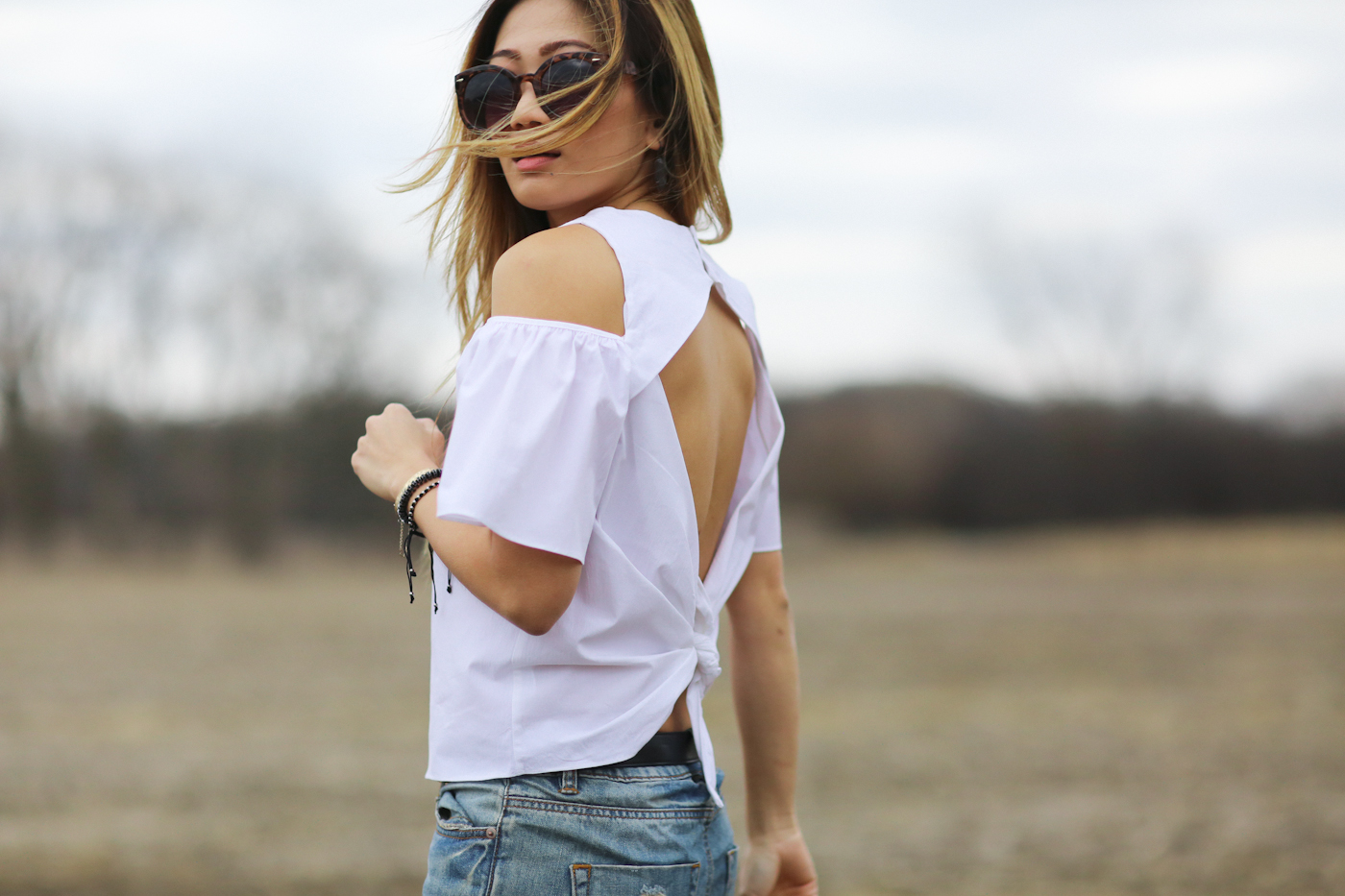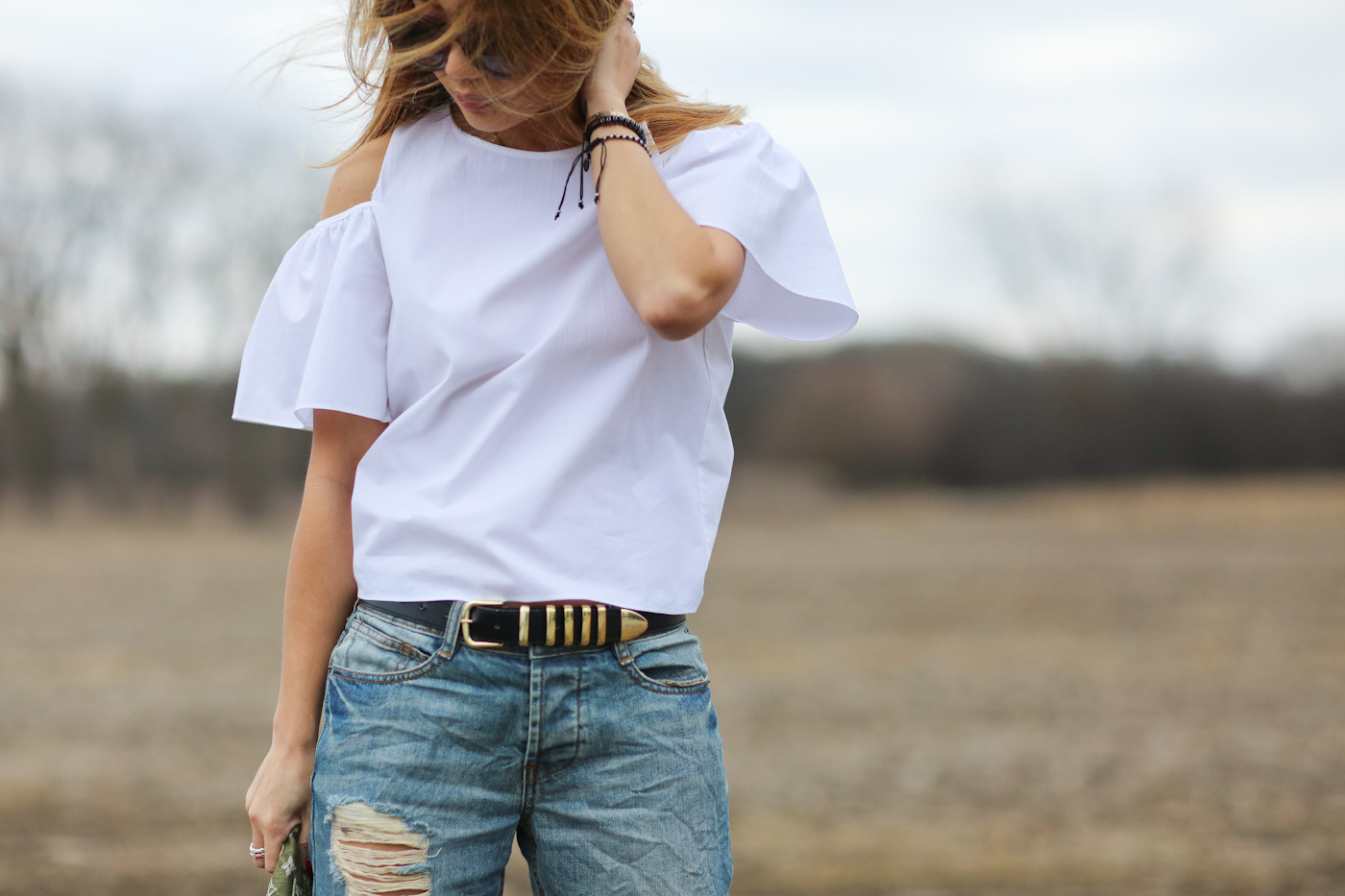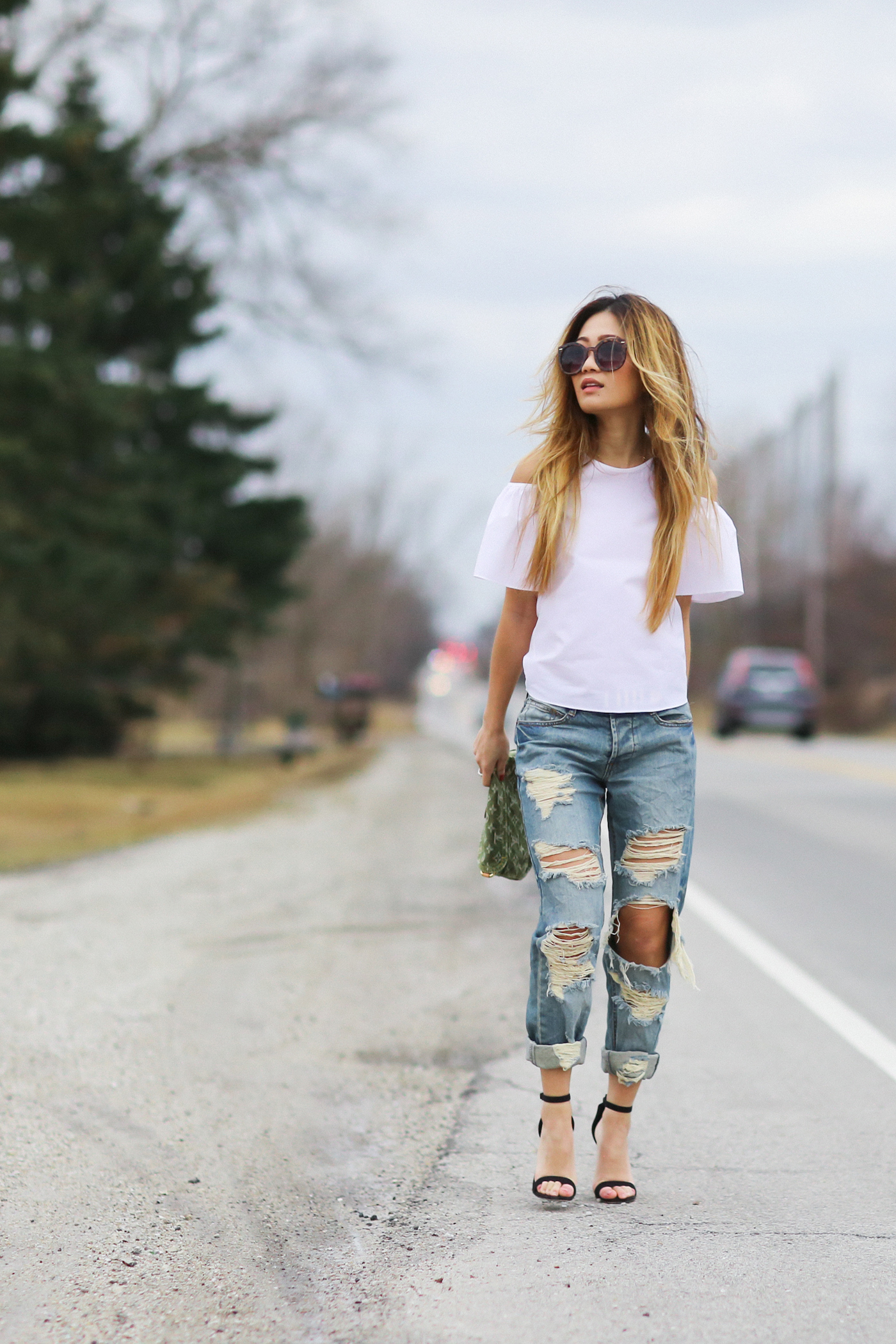 WHY I LOVE THE UNCONVENTIONAL WHITE TOP
There's something about a crisp white top that pairs so well with anything.  But if you are only looking at classic styles it can be quite boring.  This is why I love an unconventional white top.  A blank canvas in terms of color but with a twist to its design.  Weather it's peekaboo shoulders like the one I'm wearing, or one with frills and an asymmetric hem, these non-standard shapes are fun to wear and to look at.  I challenge you to try some of the white tops I've picked out above and have a little fun.  The best part is that most of these tops can be dressed up or dressed down.  I find that any unconventional white top can be paired easily with skinnies or ripped boyfriend jeans.  Keep the rest simple with pointed flats, simple thin strapped sandals, or pumps.
A white top and denim combo is also the perfect time to play with colored bags as it lends itself to pretty much any possibility.  Lucky for me I fished out this super old LV bag I got back in college.  It was one of those first designer bags I got for myself.  I worked part time at a Japanese restaurant in college and saved all my pennies to get myself this special little bag.  I had quite forgotten about it as I still have a few unpacked boxes, so it was a mighty happy day when I happened to find it in a random box.  It works really well with this outfit and completes this super casual look.  I hope I have inspired you to try out an unconventional white top.  With spring and summer around the corner, this will be a happy addition to your closet and one that will steal people's attention without having to add too many other elements.
Let me know what you guys think!
---
---
//  SHOP MORE WHITE TOPS  //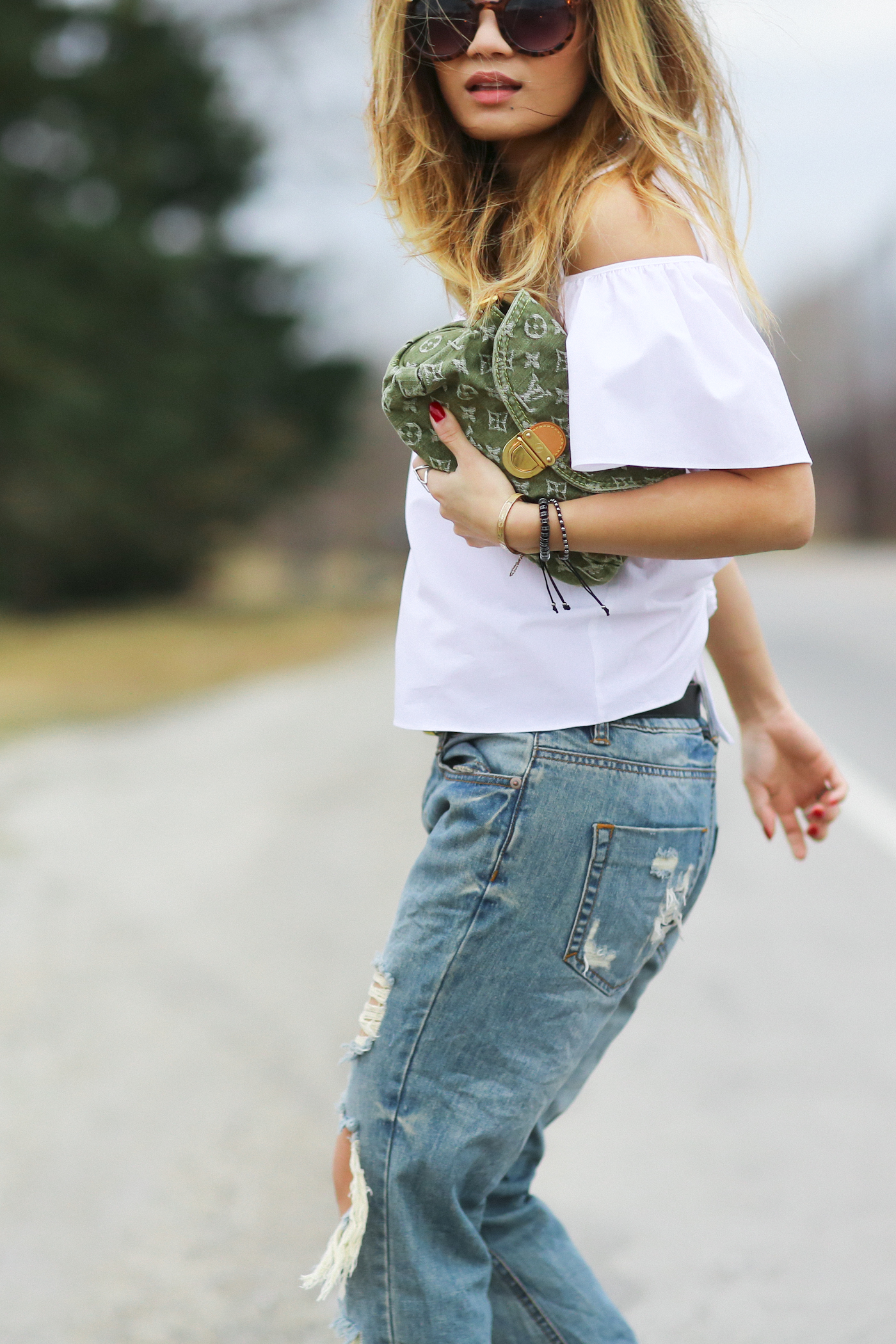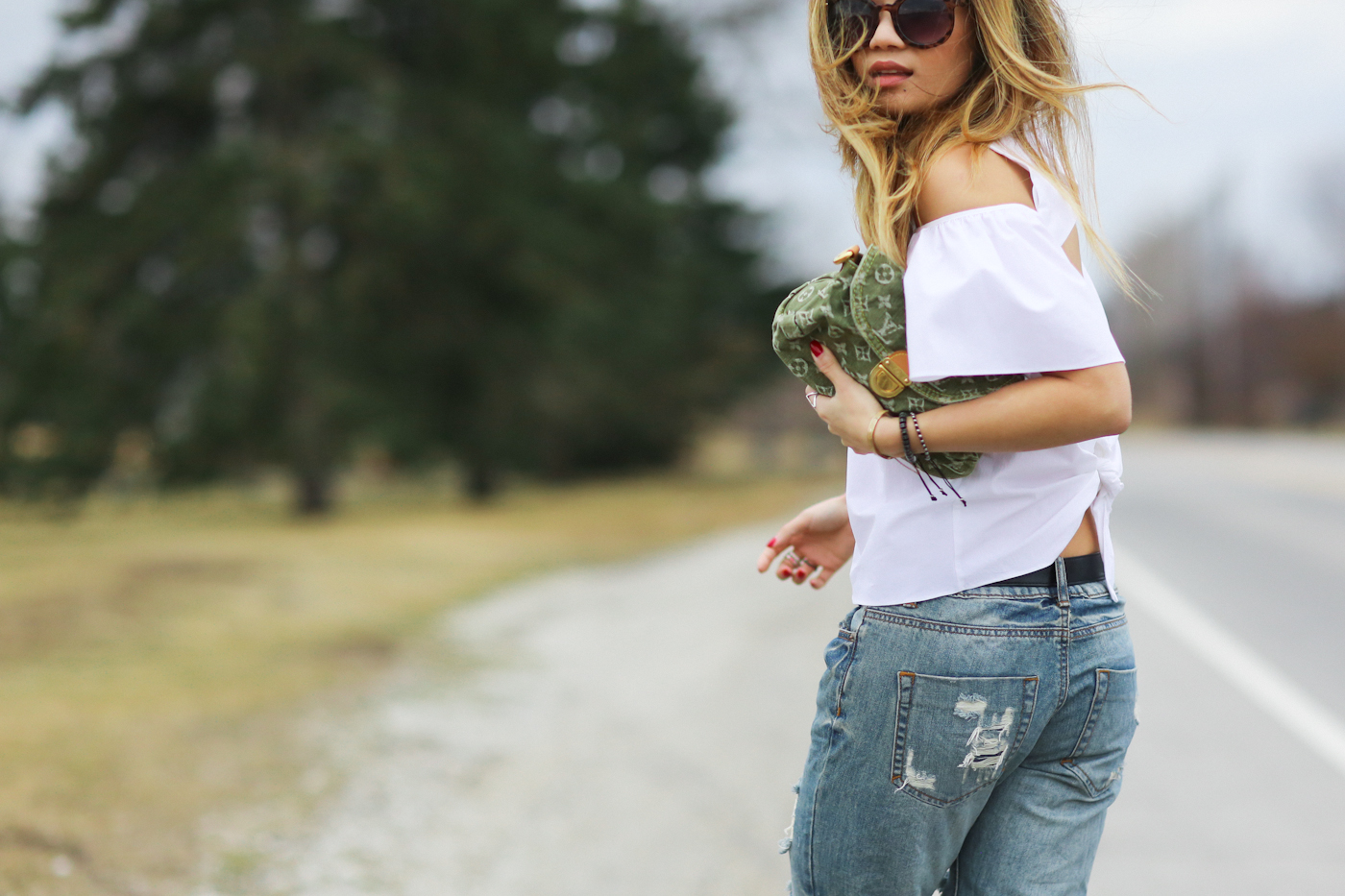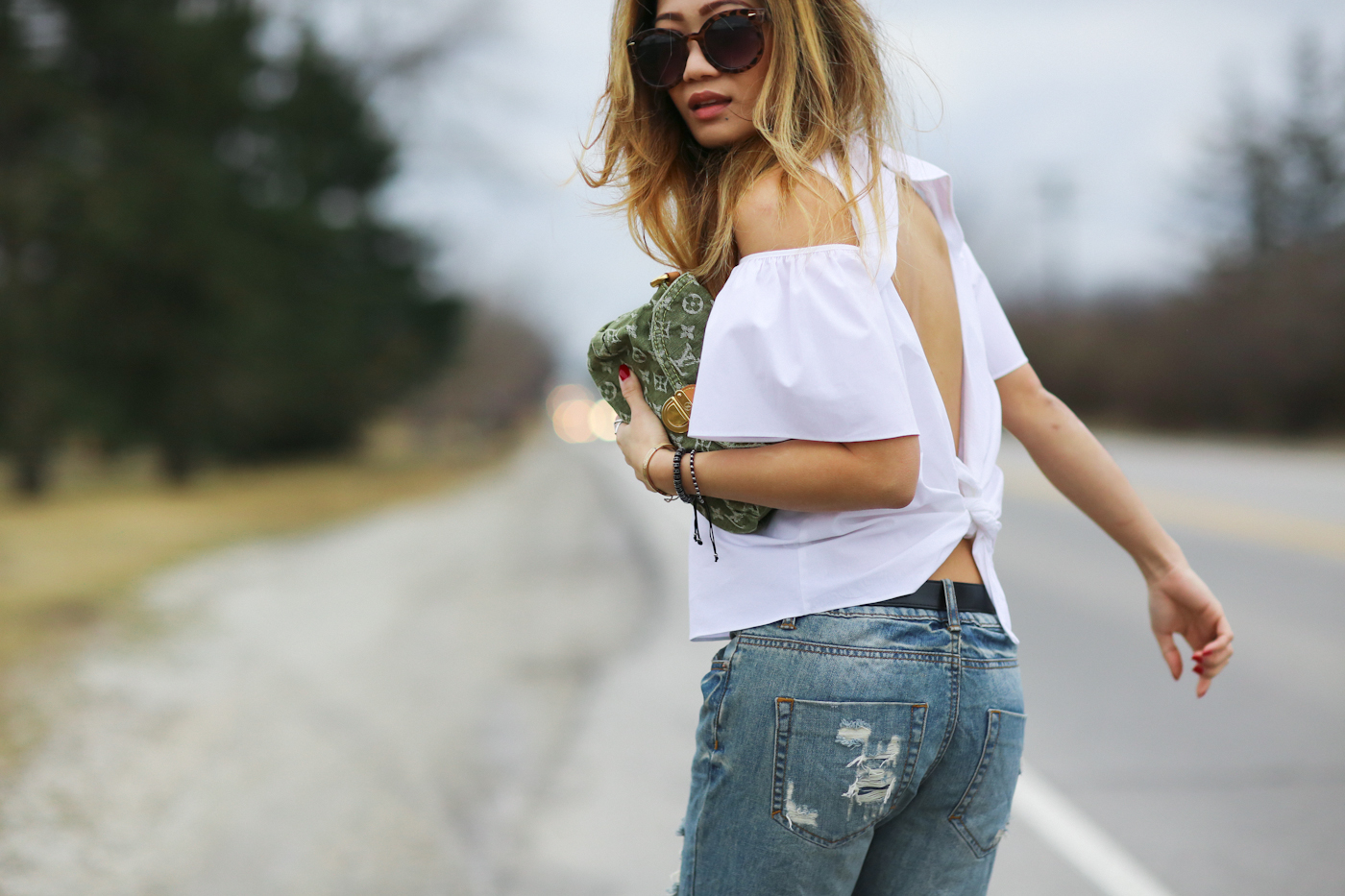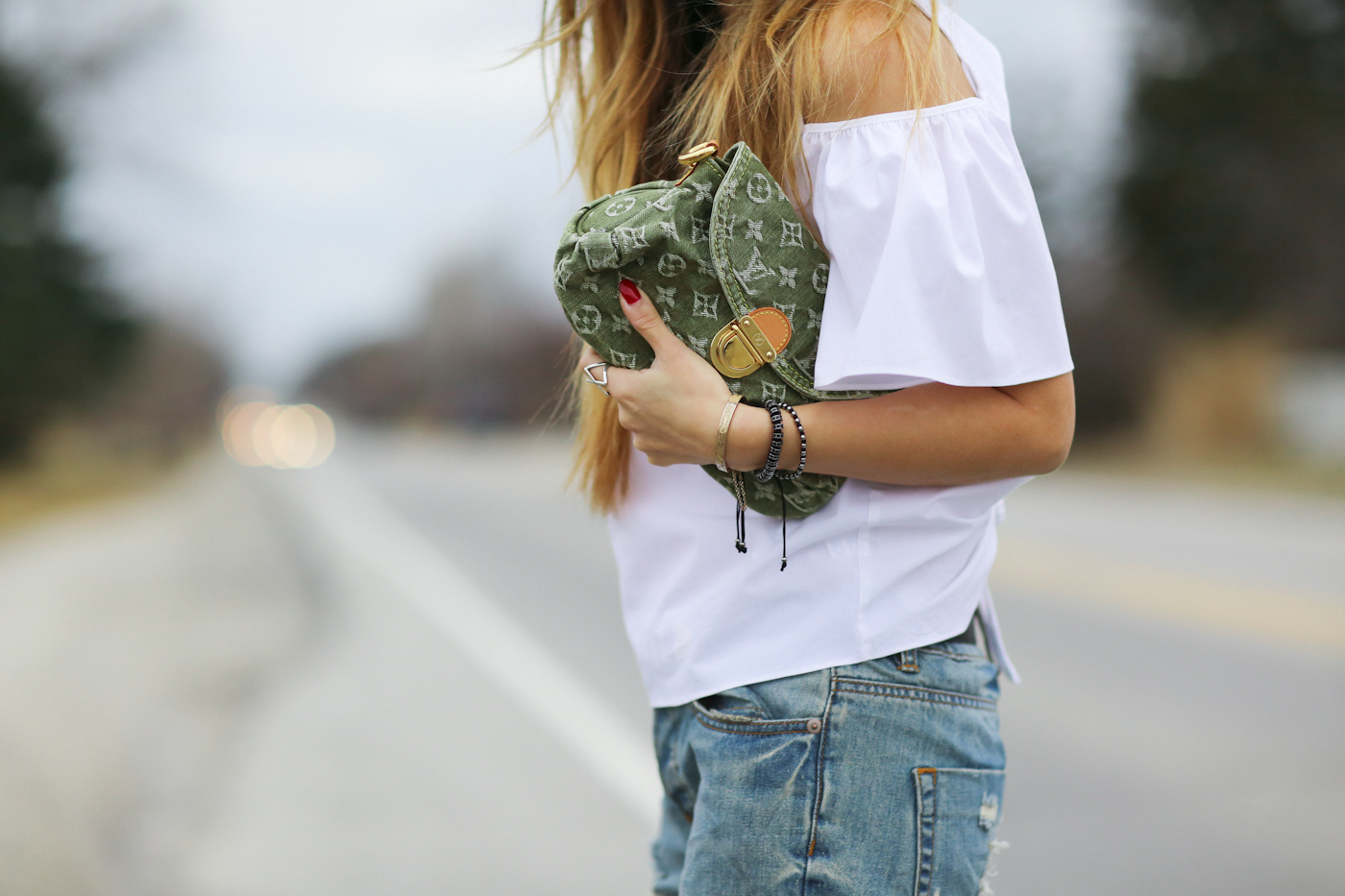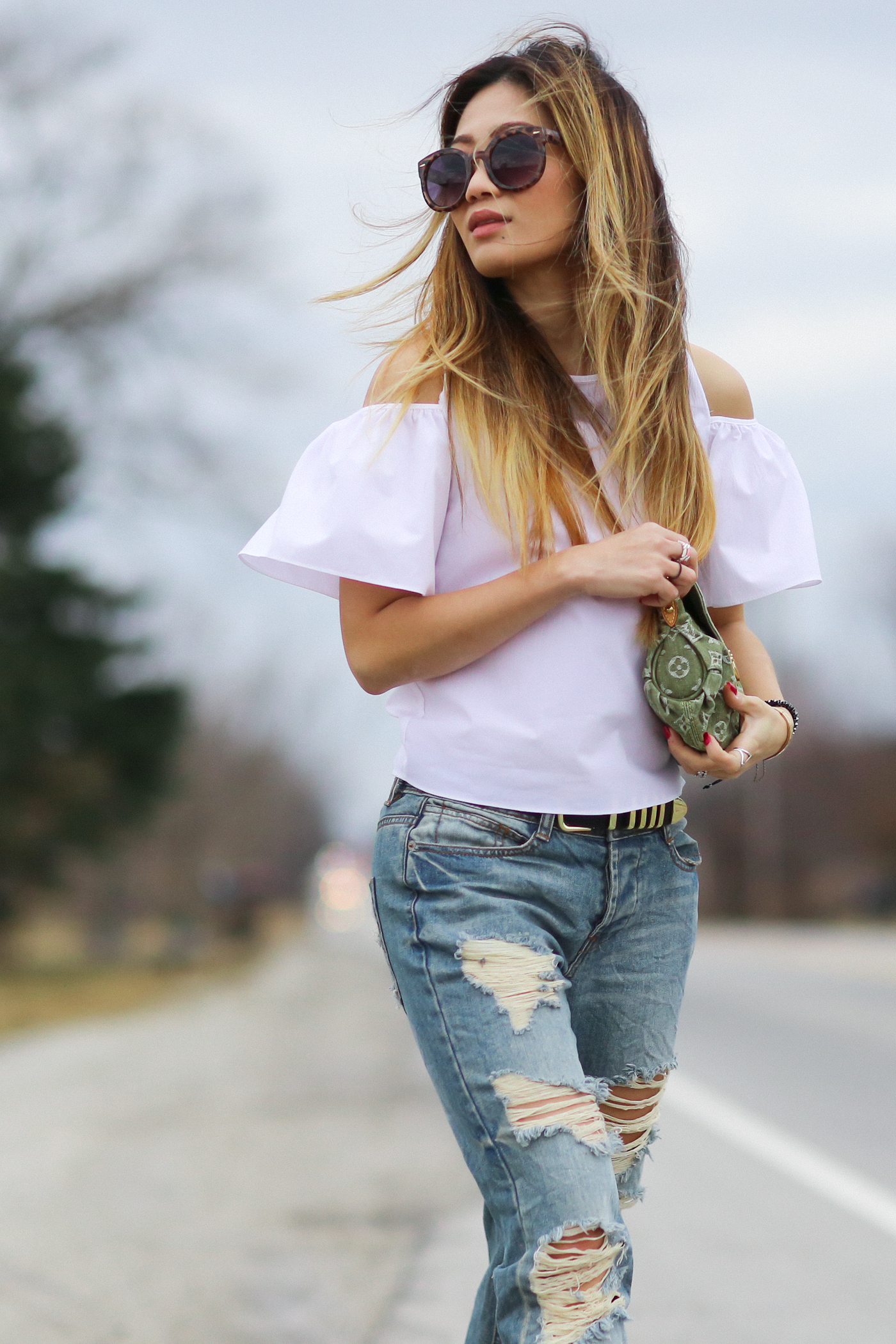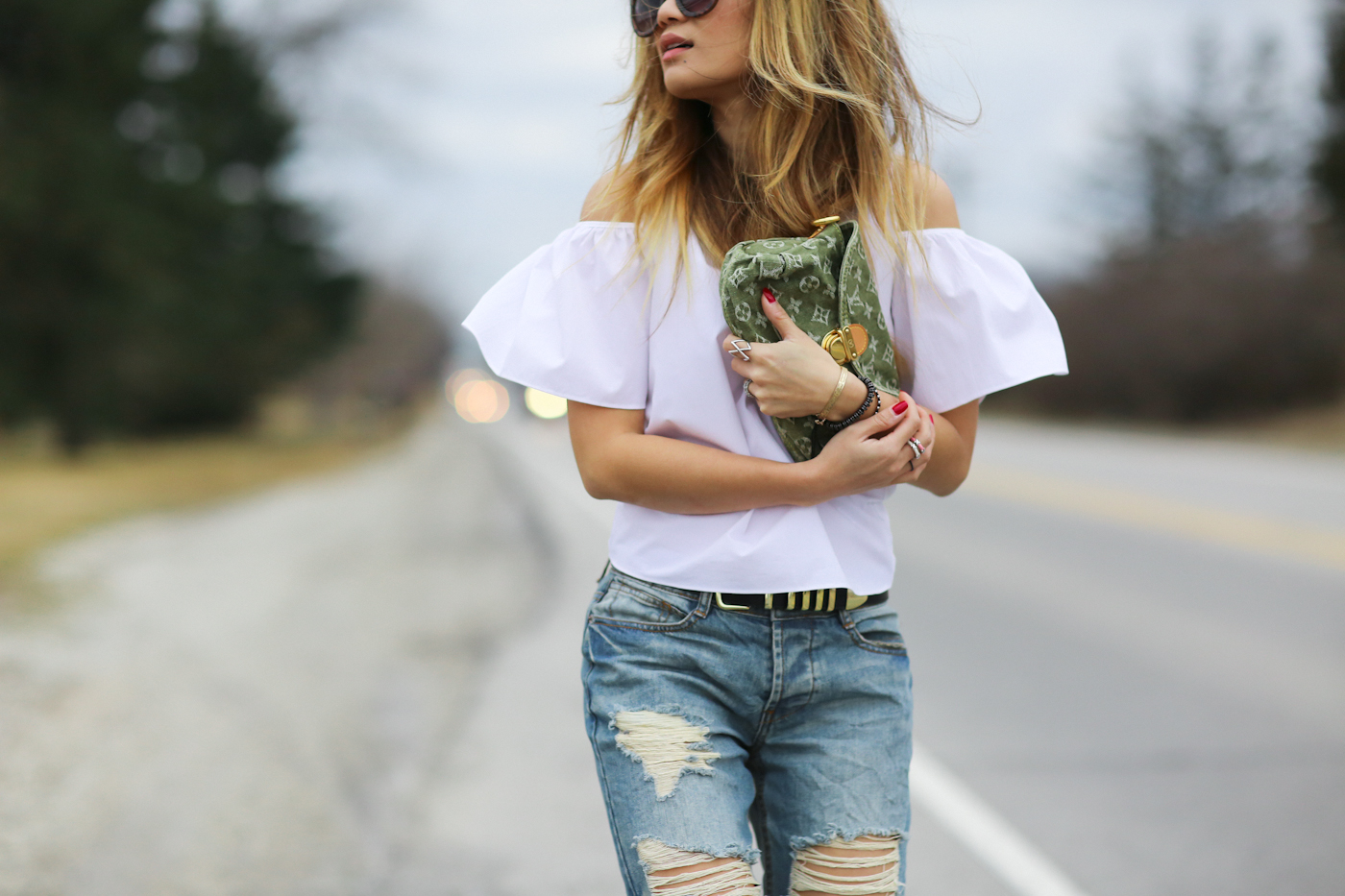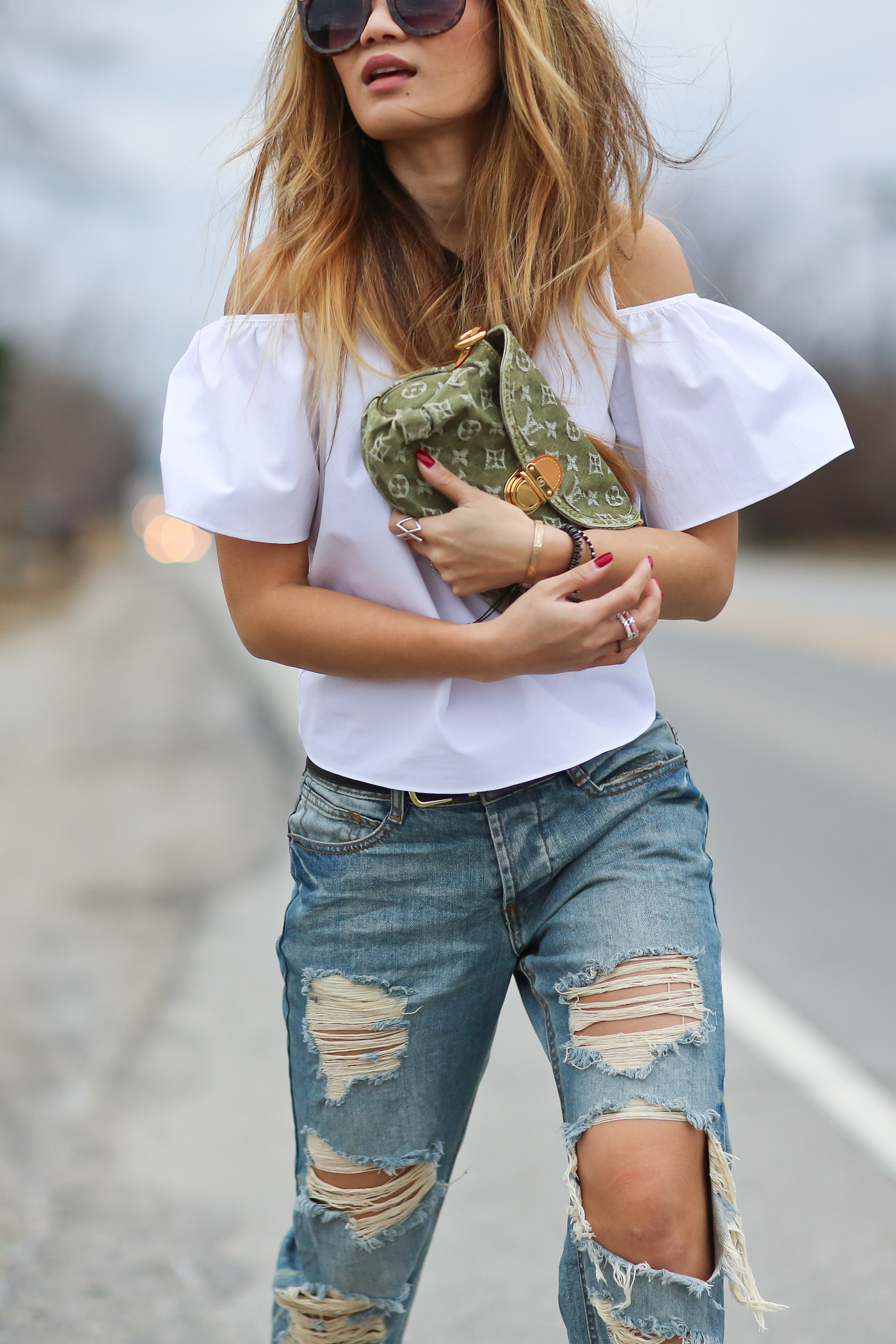 //  top – zara  //  jeans – asos  //  shoes – asos  //  bag – louis vuitton (old)  //  sunnies – urban outfitters  //  bracelets – THANKS TO goldoni milano and vintage find  //  rings – tiffany and co and lindsay lewis  //  belt – asos  //

---
---
//  SHOP THE LOOK  //
---
---