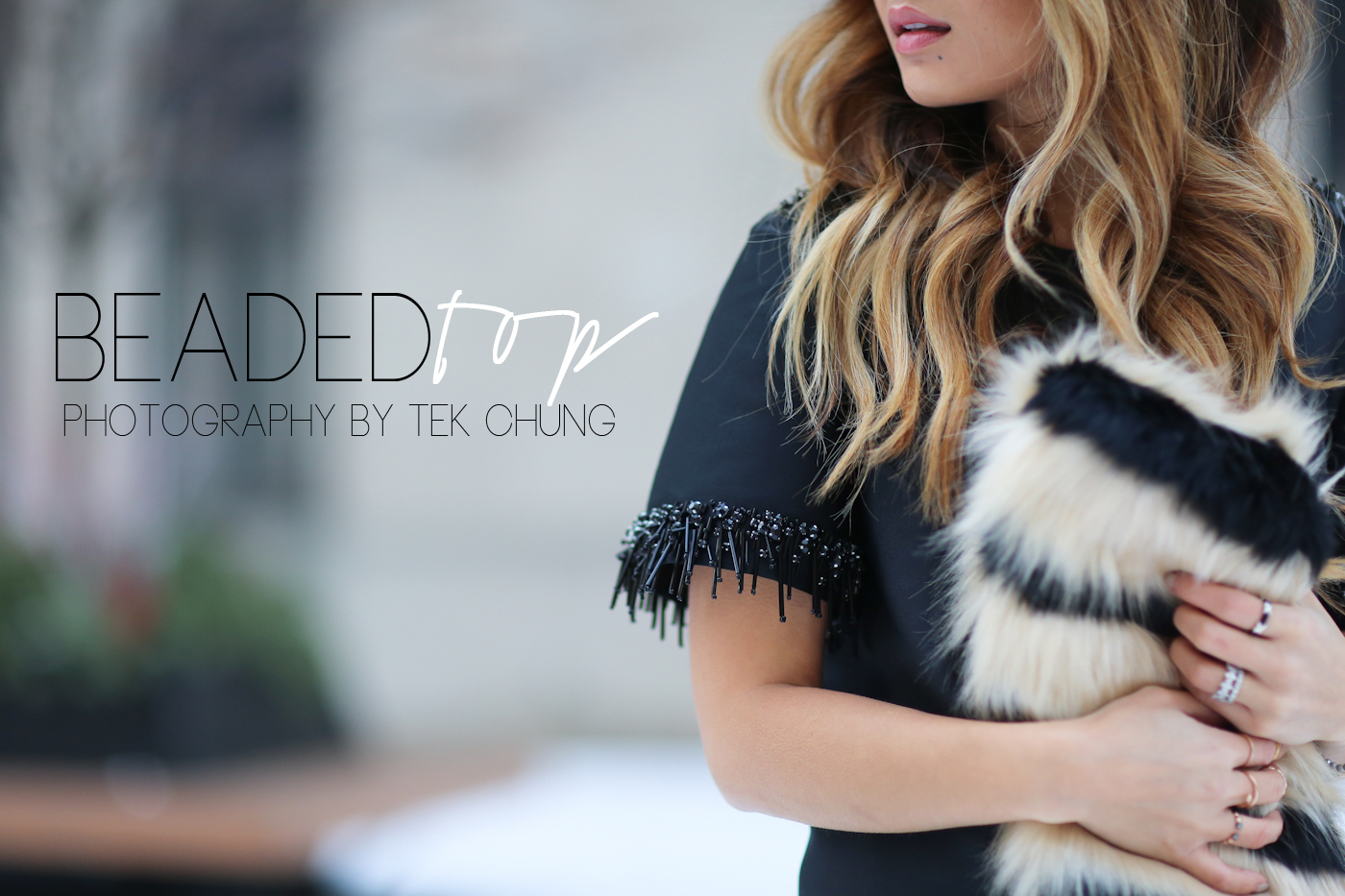 THE OUTNET BEADED TOP AND WIDE LEG PANTS
Hi everyone!  Bringing you his beaded top look to kick off your week.  I know what you are thinking… Isn't she cold?!  The answer is, yes! Of course I was.  But how else can one show off this beautiful beaded top against white fallen snow?  I tried to warm up with a faux fur shawl but let's be honest…  It didn't help much in the warm department but did look great with the outfit.
I love the details of this beaded top via Iris & Ink from THEOUTNET.  It's a thicker material meaning it's more of a structured top and the beads are so beautiful with the long ones that dangle off the edges and flop about as you move.  A top like this can easily go from dressy to casual simply by swapping into a pair of ripped jeans.  Mixing and matching casual with dressy pieces is so fun!  It's all about how you play around with different looks and putting together items that might seem to oppose each other but actually work well together.  Dressy tops and casual bottoms is something I like to play with so I'm excited for the warmer months so I can pair this beautiful beaded top with some ripped shorts and sandals.  I opted for a dressy look for this shoot as the freshly fallen snow was just so pretty and this backdrop just felt regal and glam.
Anyhooooo… so did anyone watch the Superbowl?  I myself am soooo NOT a sports person so when I am forced to watch such things, it's usually because I have no other choice in the matter.  It did help that Queen Bey was performing along with… ummm… who else was there?  LOL.  It's kind of crazy the way the Internet exploded about B.  It was almost like Coldplay and Bruno Mars weren't even there.  Then to drop news that a new tour is happening… I mean… THAT'S how you win the Superbowl.  She really can't do anything wrong huh?  I think everyone has a level of Beyonce goggles in this generation.  If she lit a bag of shit and smeared it all over herself I'm pretty sure we would all be like… "Bey SLAAAAAAAAAAYED!!"  And she probably actually would have slayed.  I'm on that bandwagon fosho.  And I WILL be scrounging up my pennies to get tickets to this tour.  Bet on that.  Who else is with me!?
On another note regarding the non football portions of the Superbowl… who else thought it was a super bummer that some of the commercials that aired during the Superbowl were already ads on YouTube.  Way to kill it for all the people that just watch for the commercials.  #annoyed
Well that's it from me today.  I hope you enjoy the look!  And as always thanks so much for stopping by and reading!  HUGS!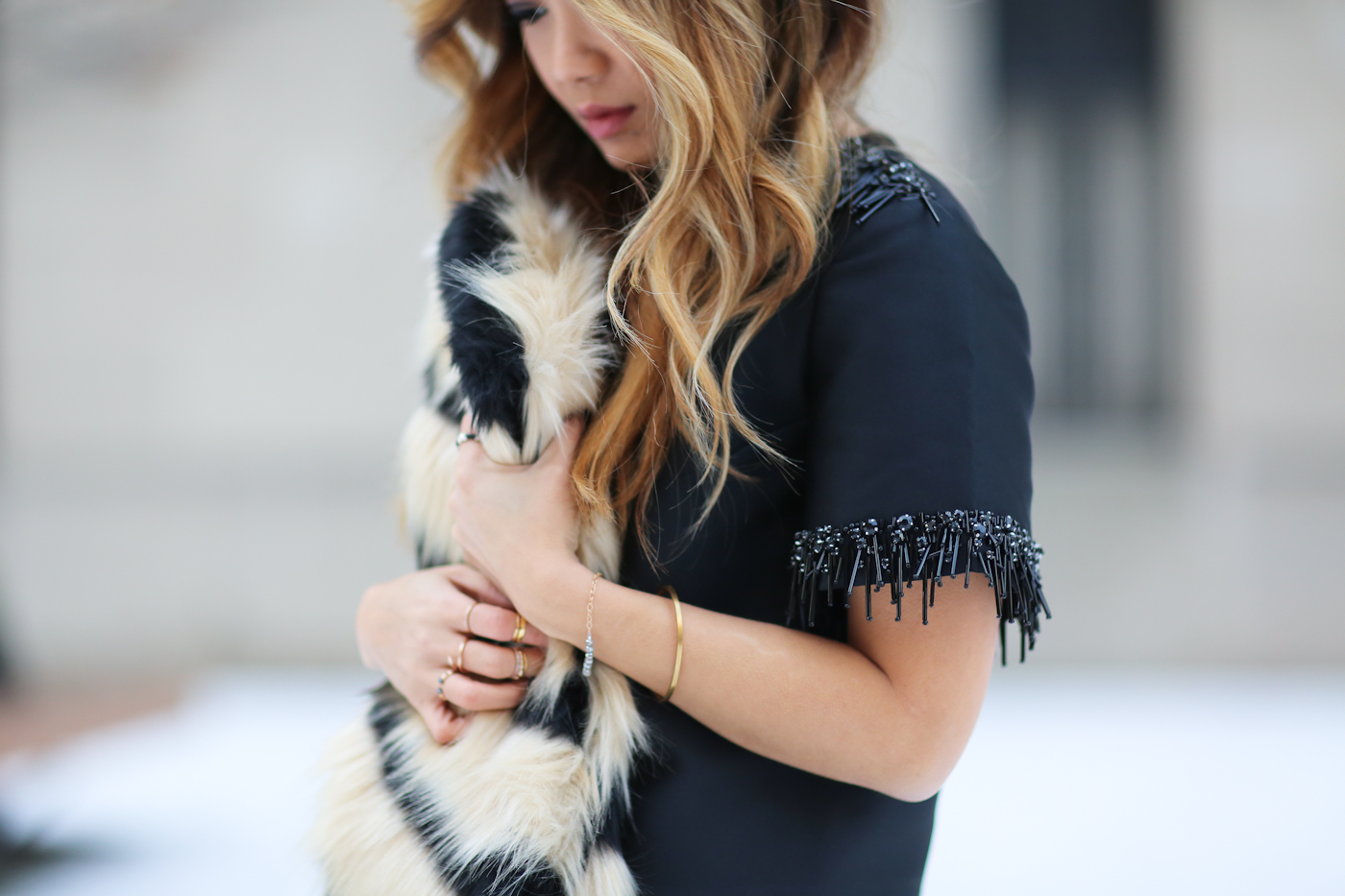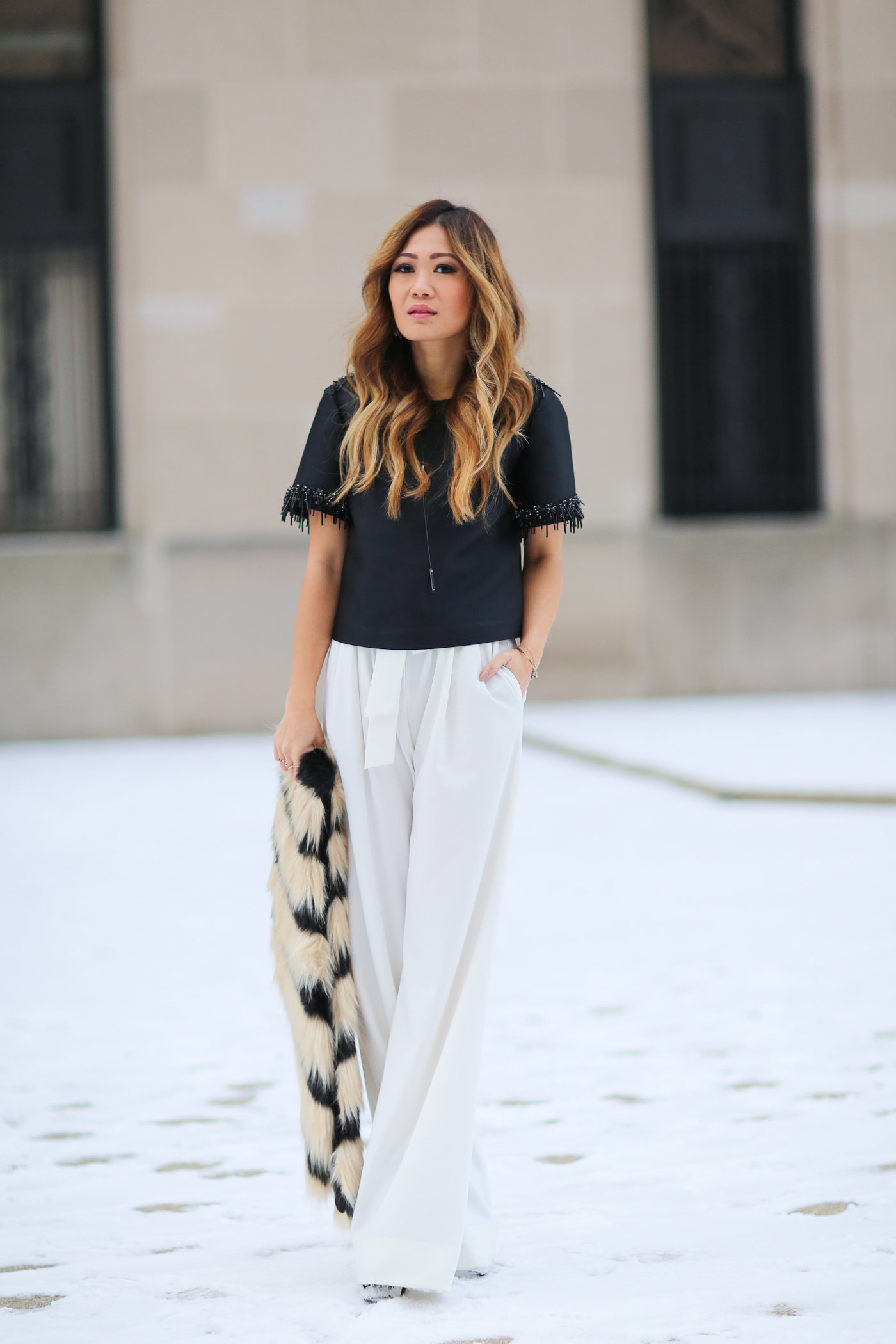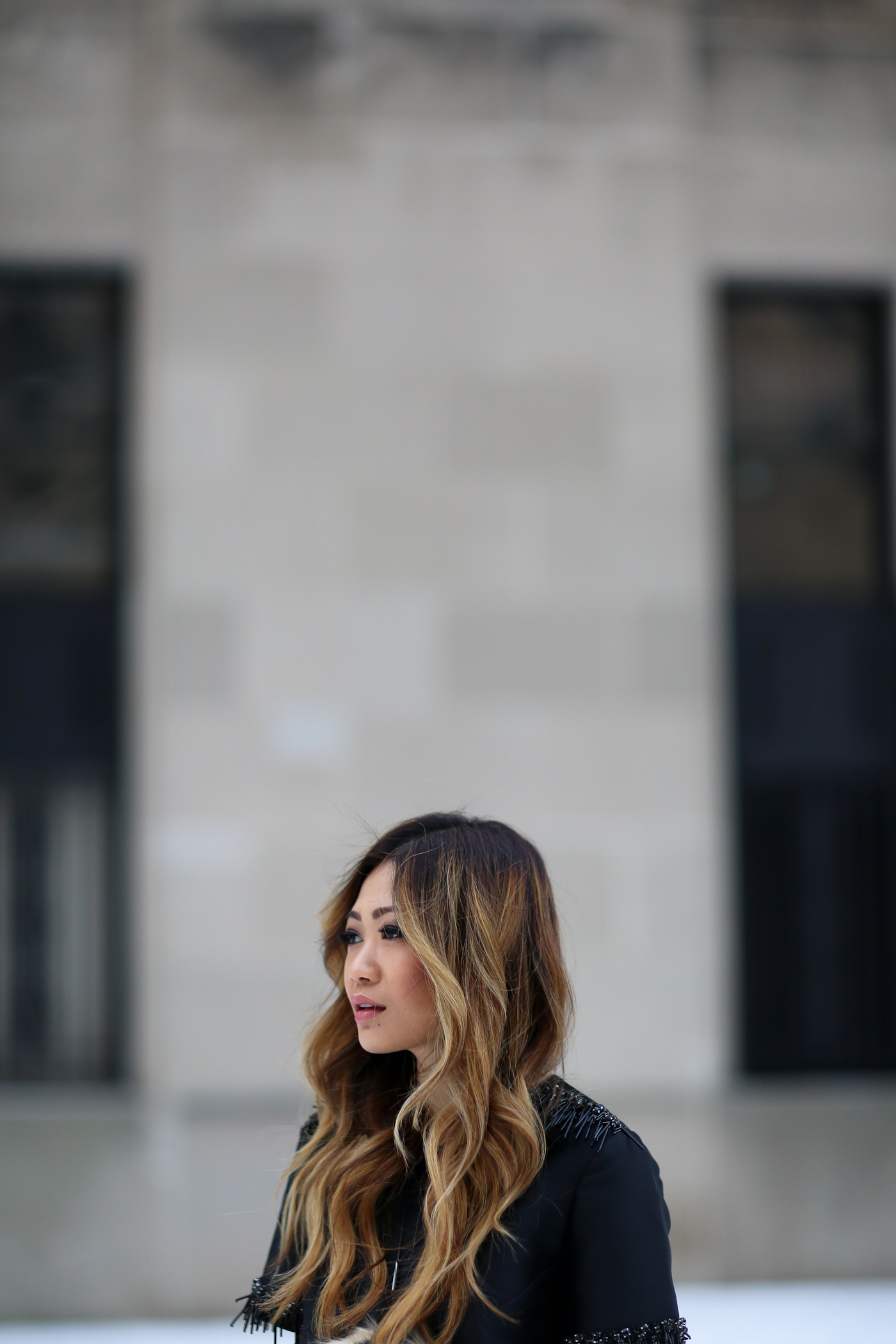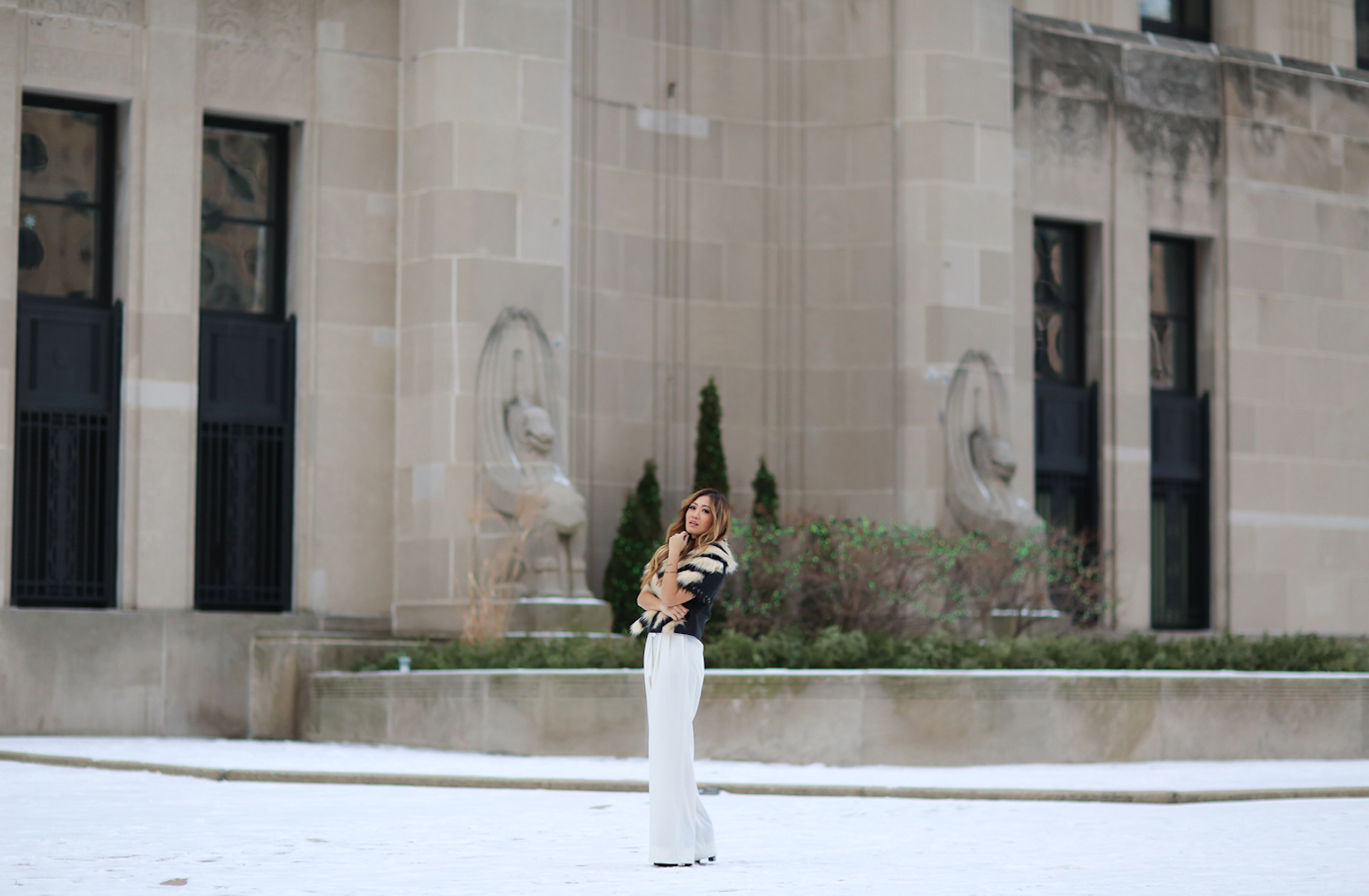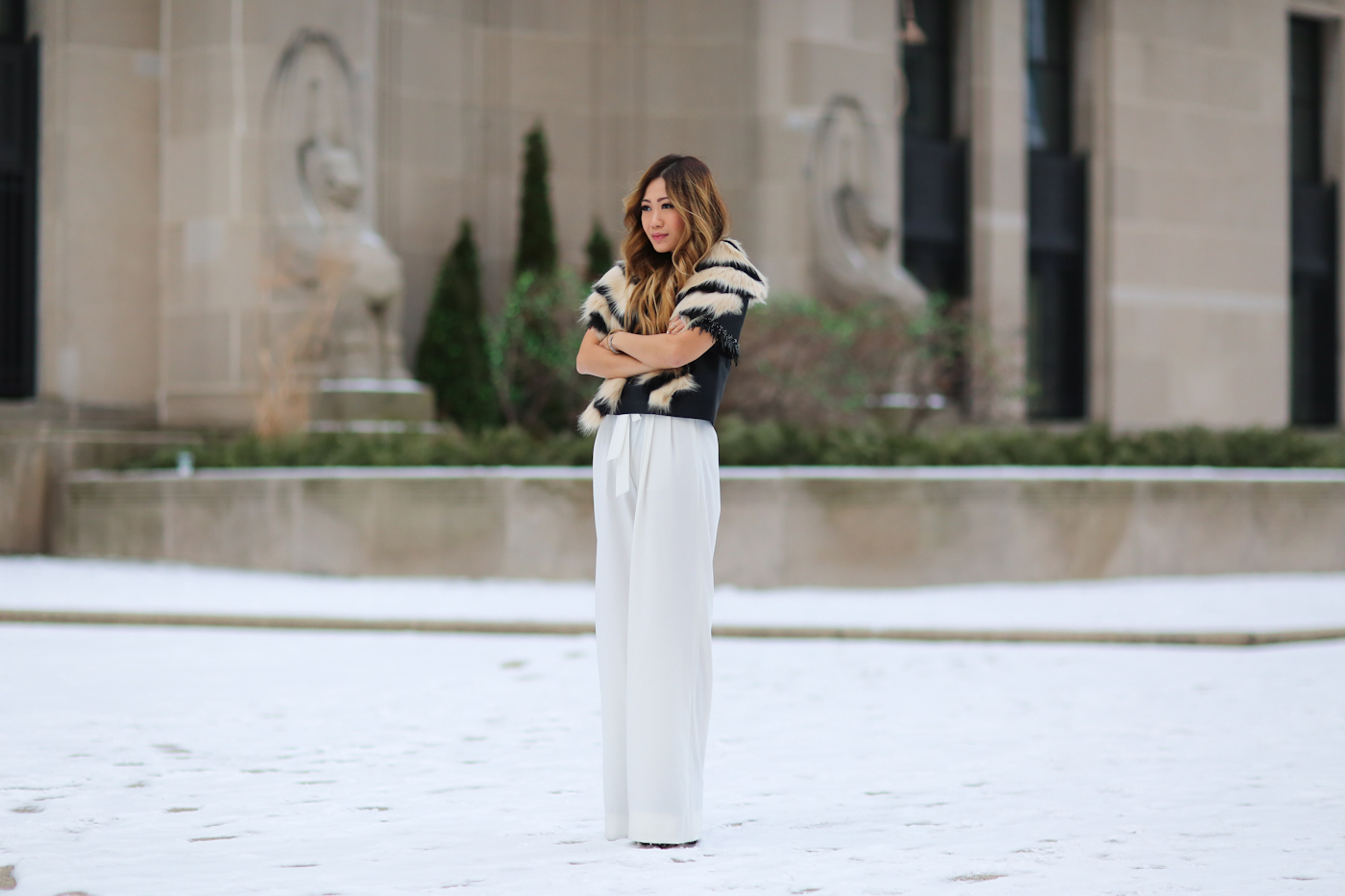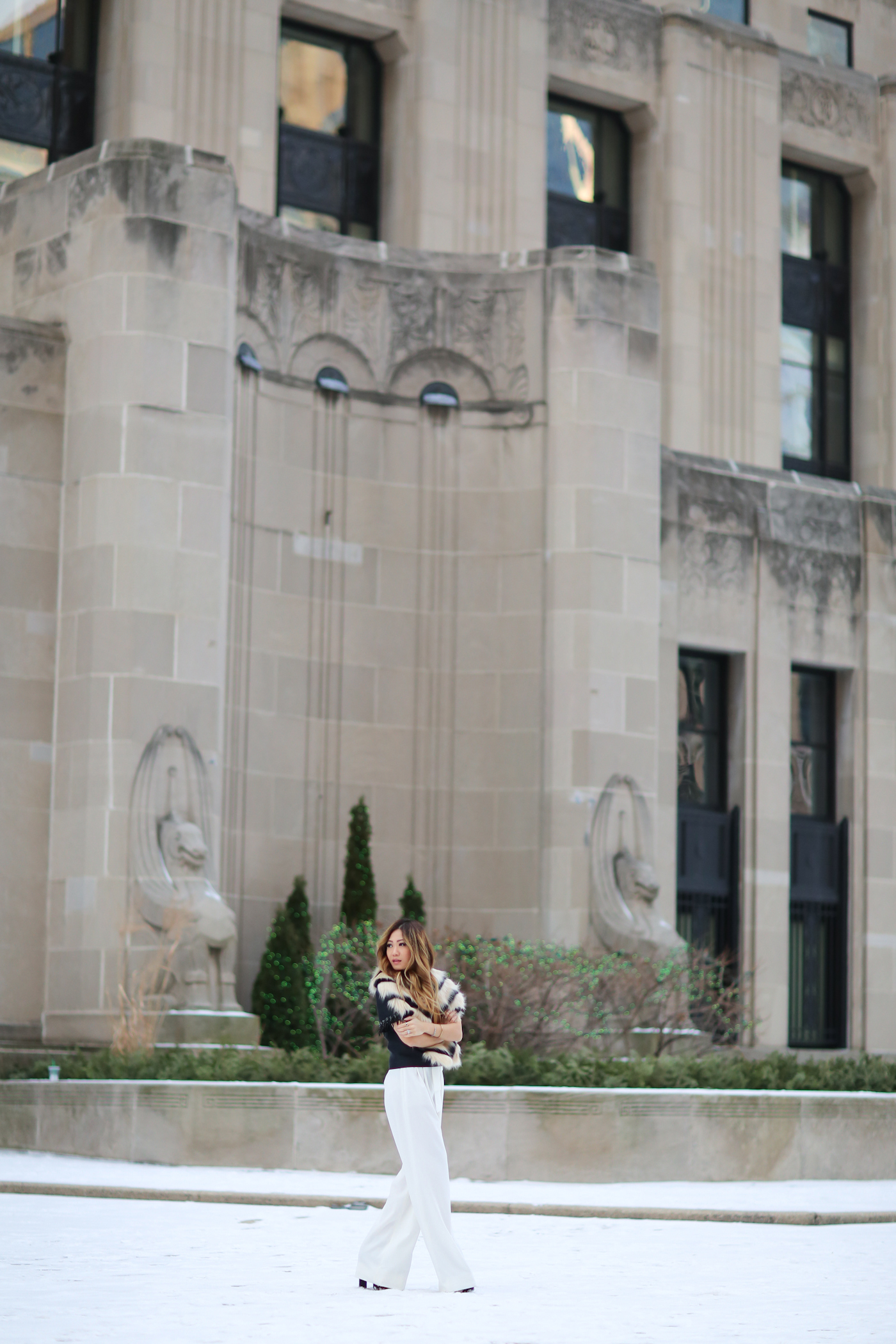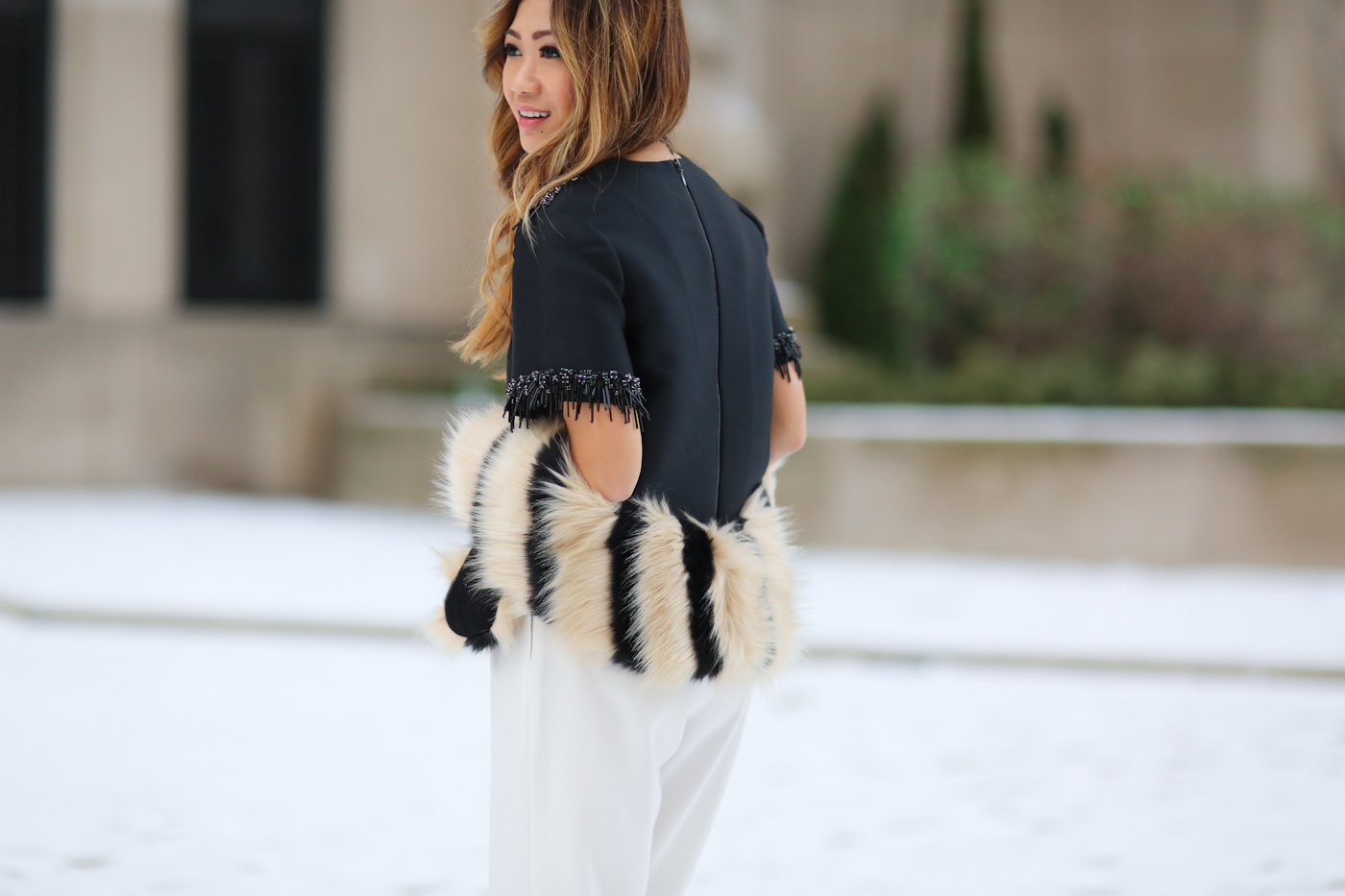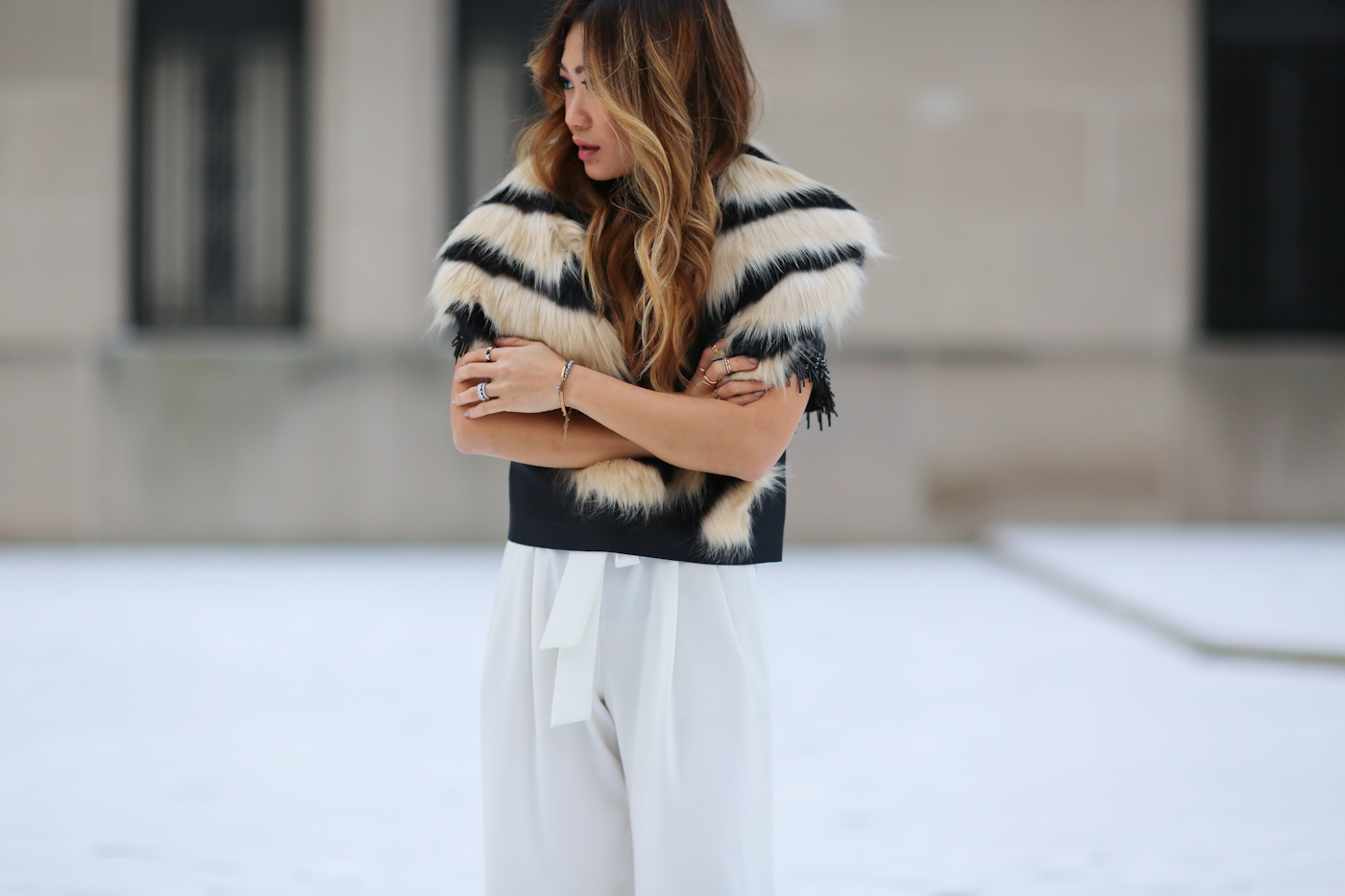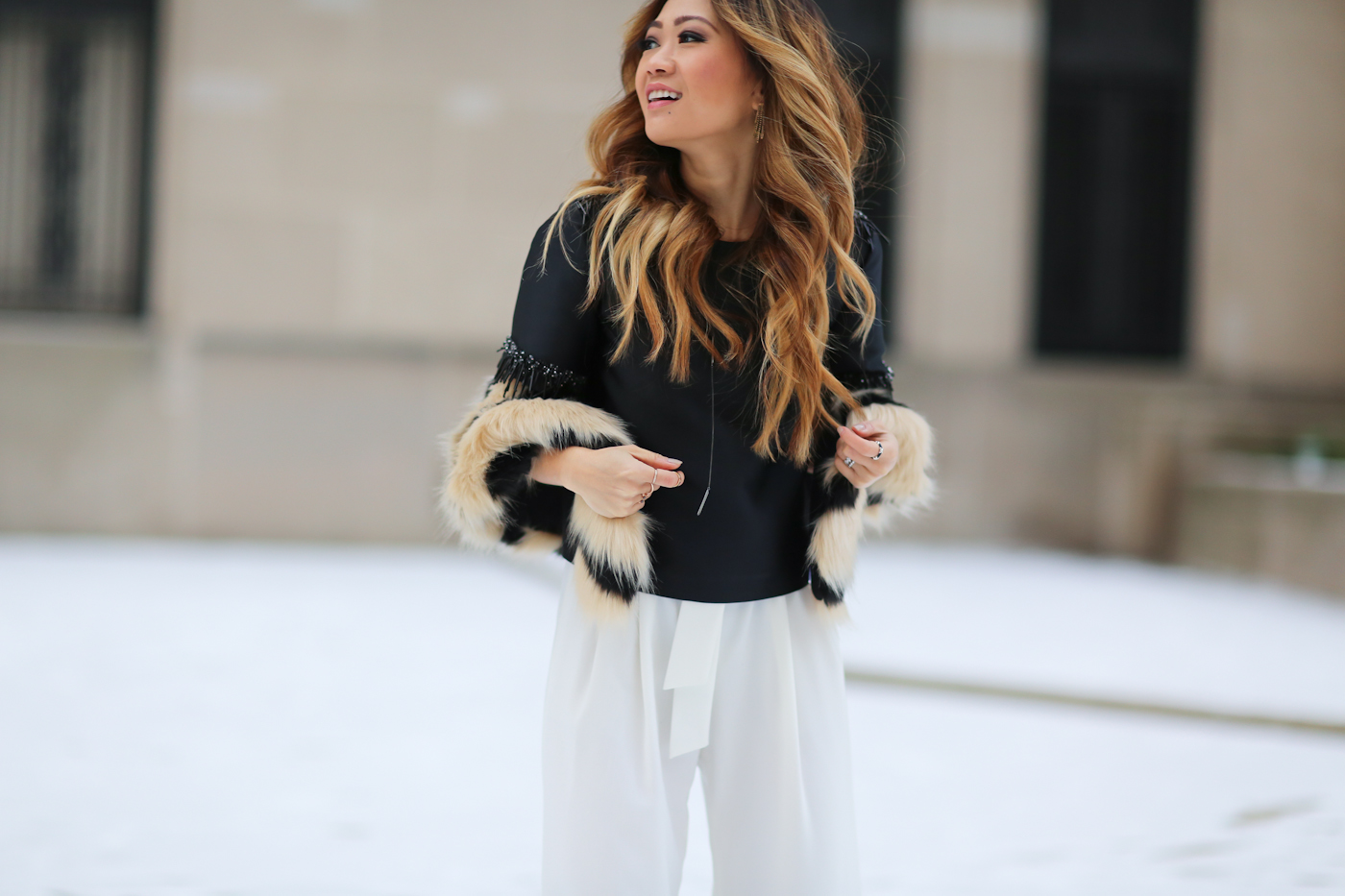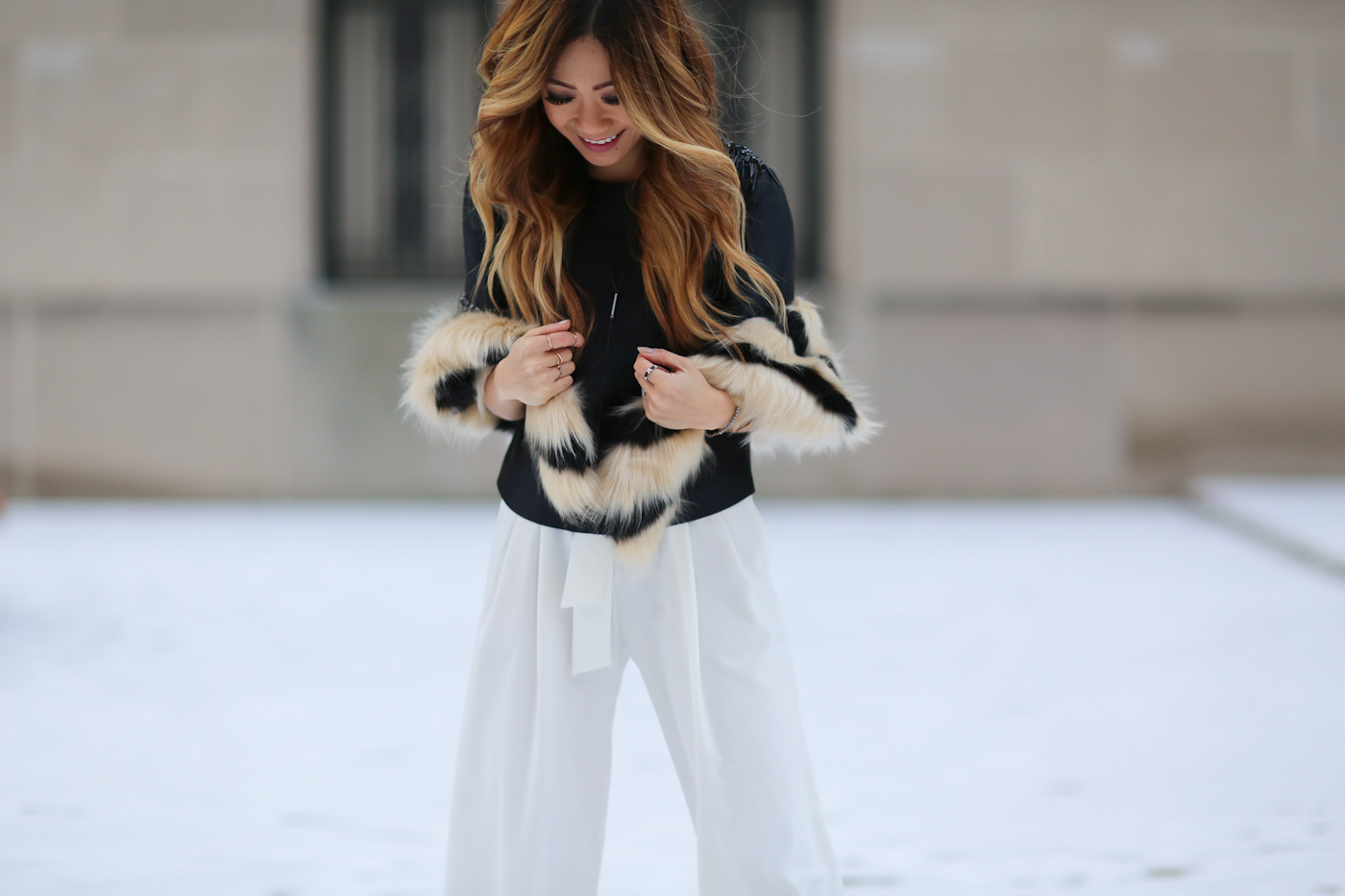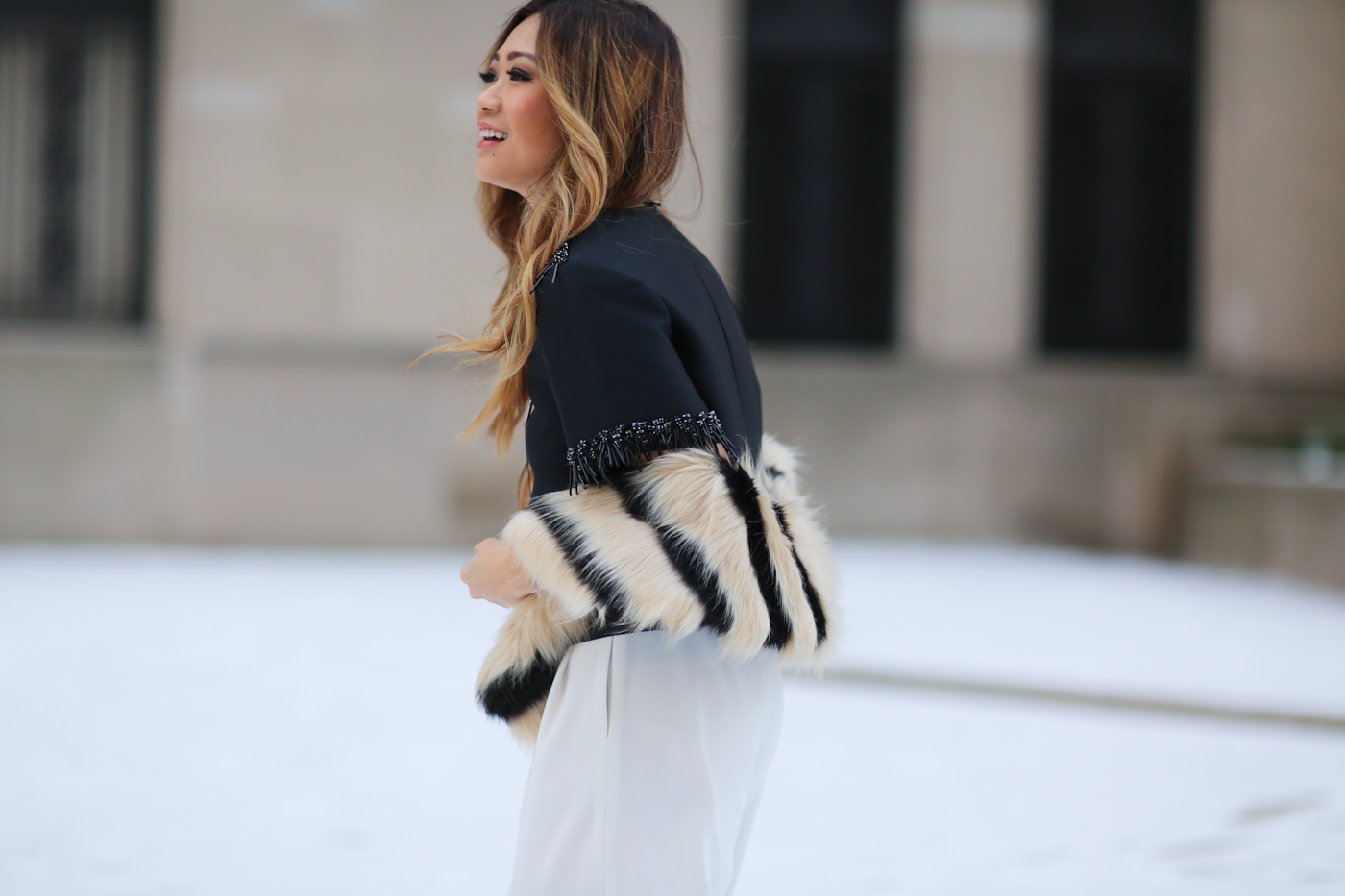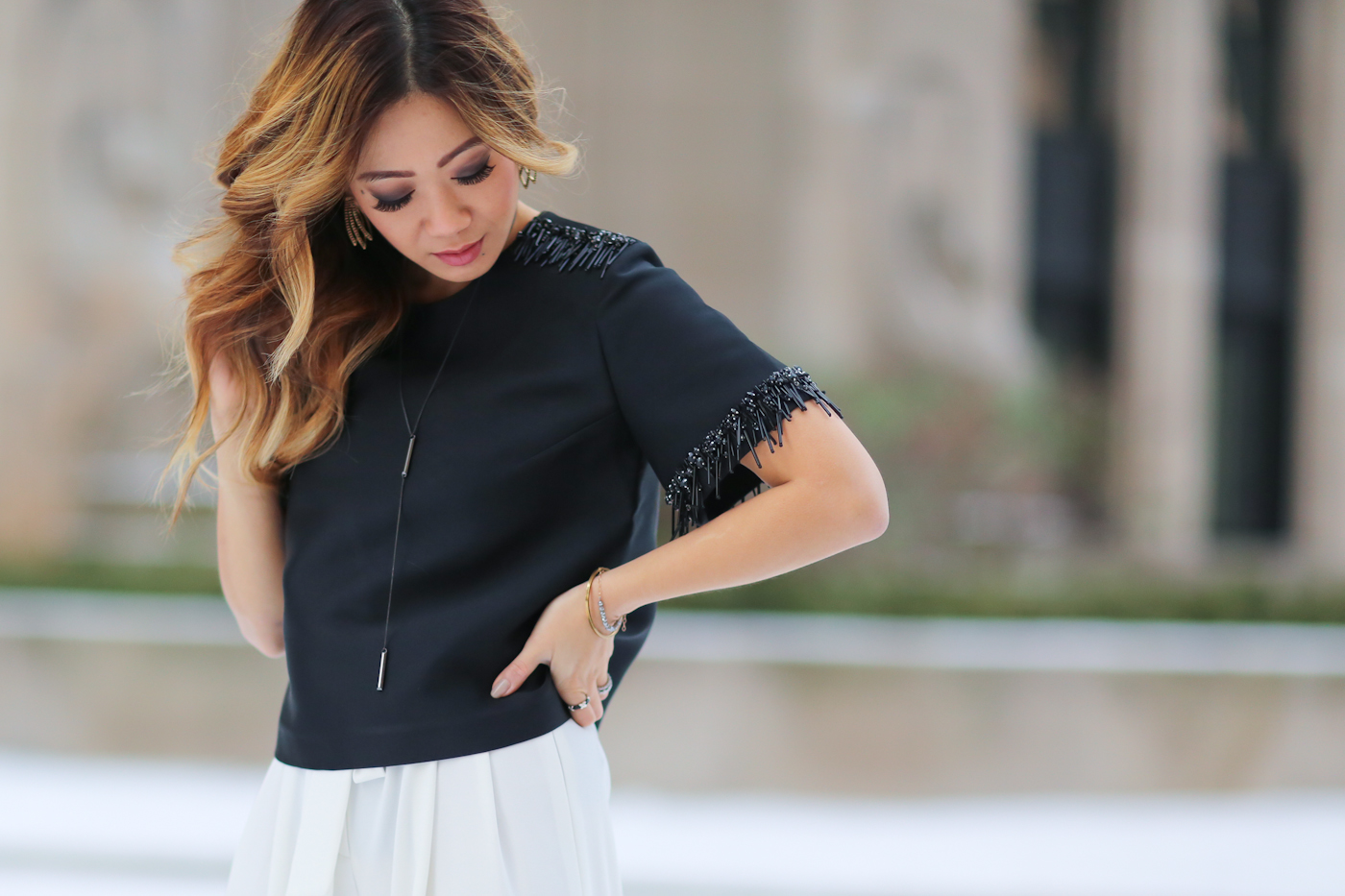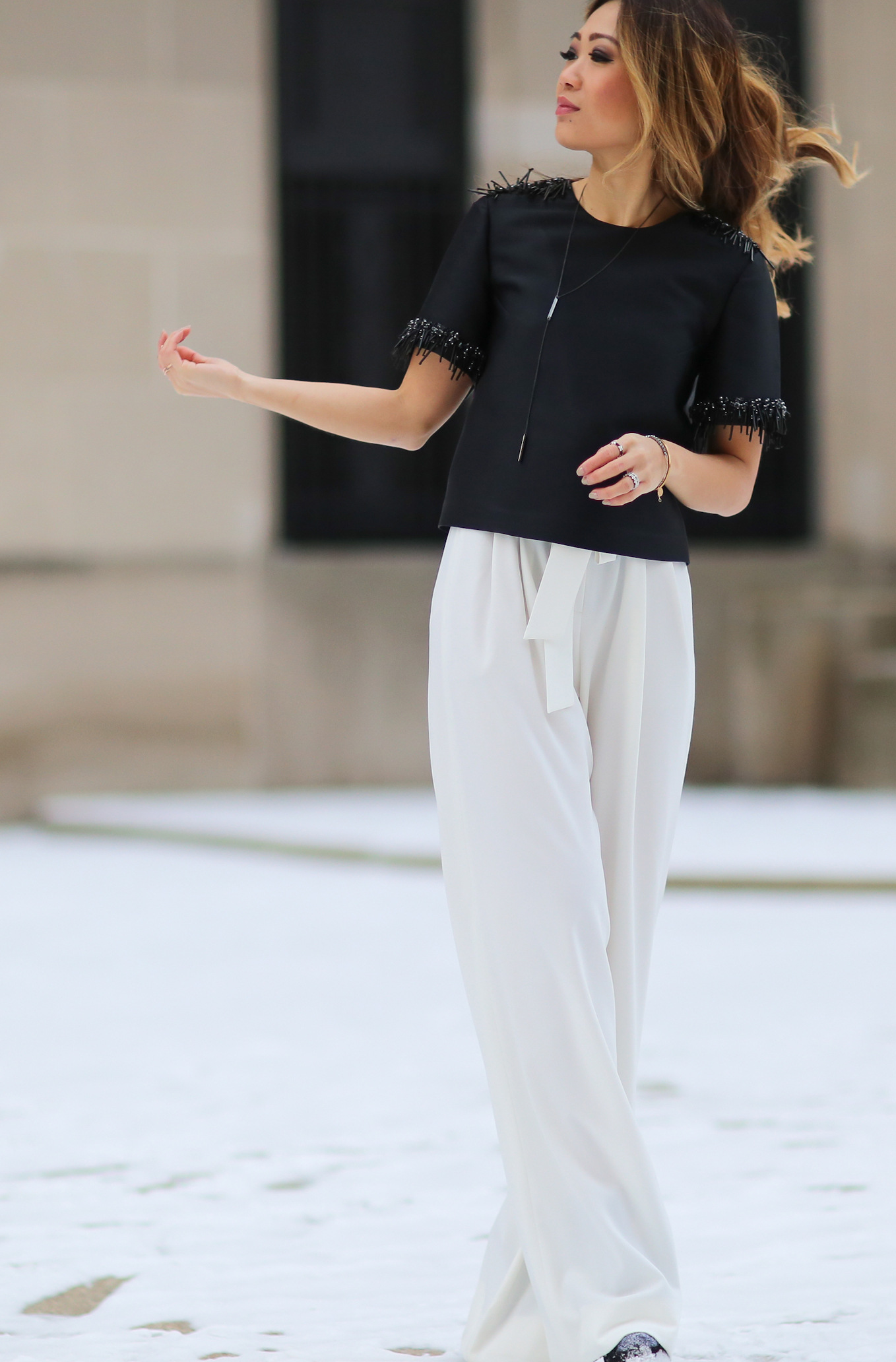 //  top – THANKS TO THEOUTNET  //  pants – paperbag  //  necklace – THANKS TO KENDRA SCOTT  //  faux fur shawl – nastygal  //

---
---
//  SHOP THE LOOK  //
---
---