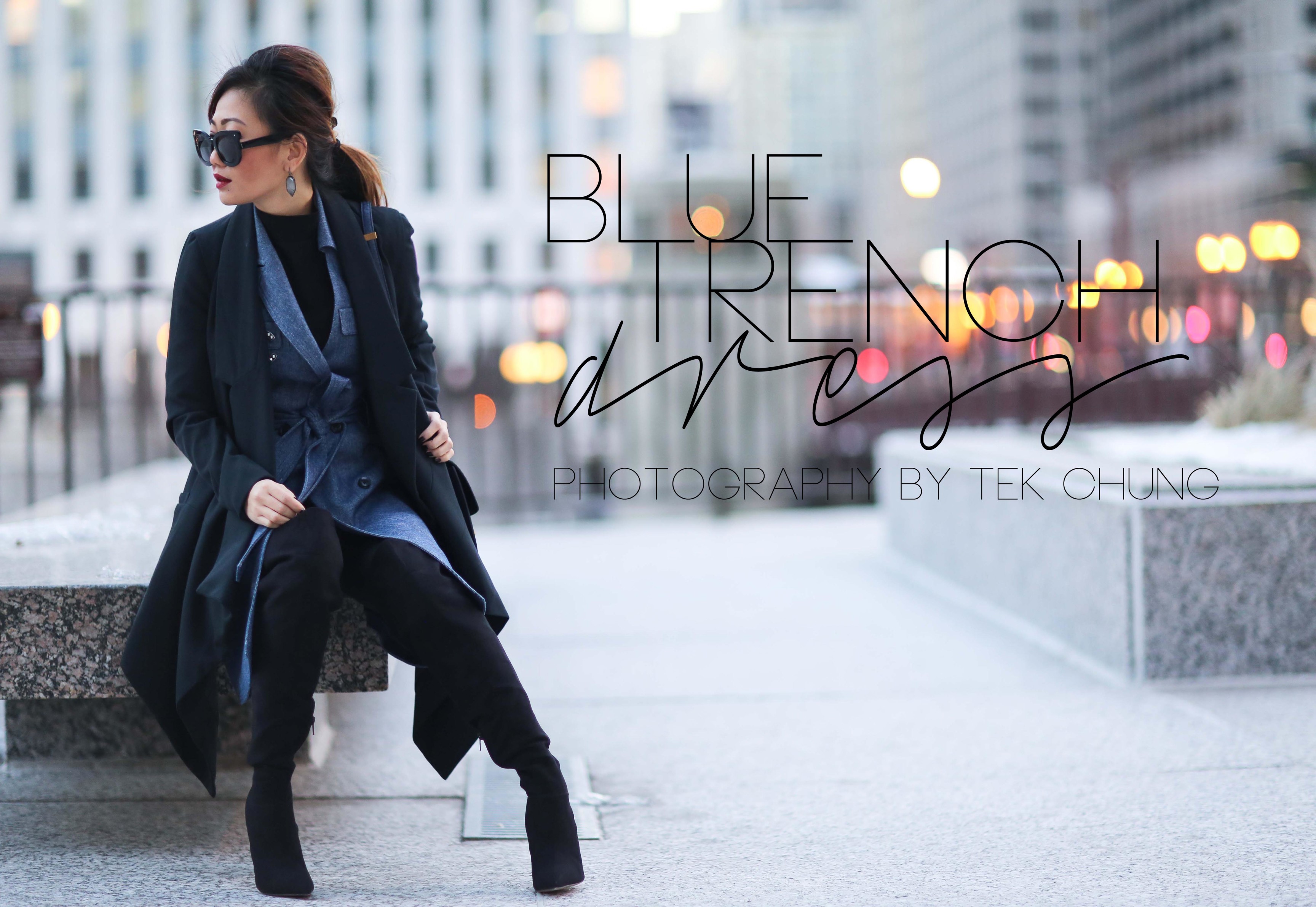 A LAYERED LOOK WITH MARISSA WEBB BLUE TRENCH DRESS
This should be no secret… Marissa Webb is kind of epic… and this Marissa Webb blue trench dress is no exception to that.  Top it off with the fact that I snagged this at super sale at about $120 and you've got the perfect classic addition to your wardrobe.  I love the fit of all of her pieces and this is definitely one that will transition through the seasons.  It can easily be worn on its own or layered like I have done here for the colder weather.  And added bonus… this piece can be worn at the office if you are one of those corporate types like me.  Make a statement in any board room by being the chic boss babe that you are!  There are still a couple of sizes left of this exact Marissa Webb blue trench dress for the same steal price of $129 marked down from $595!  Snag it while you can, I promise you won't regret it!  And as always you can shop my other picks to replicate this look at the bottom of the post.
The other items include these must have OTK boots.  Not only are they are great price, they also have the perfect toe point that creates what I think is a sexy silhouette especially with a stiletto heel.  It's definitely got a high heel and arch but if you have any Louboutin 120mm pumps, you should be used to the "no pain no gain" life.  Either way they are worth a shot.  And they are from ASOS who offers free delivery and free super easy returns so it's worth a try yea?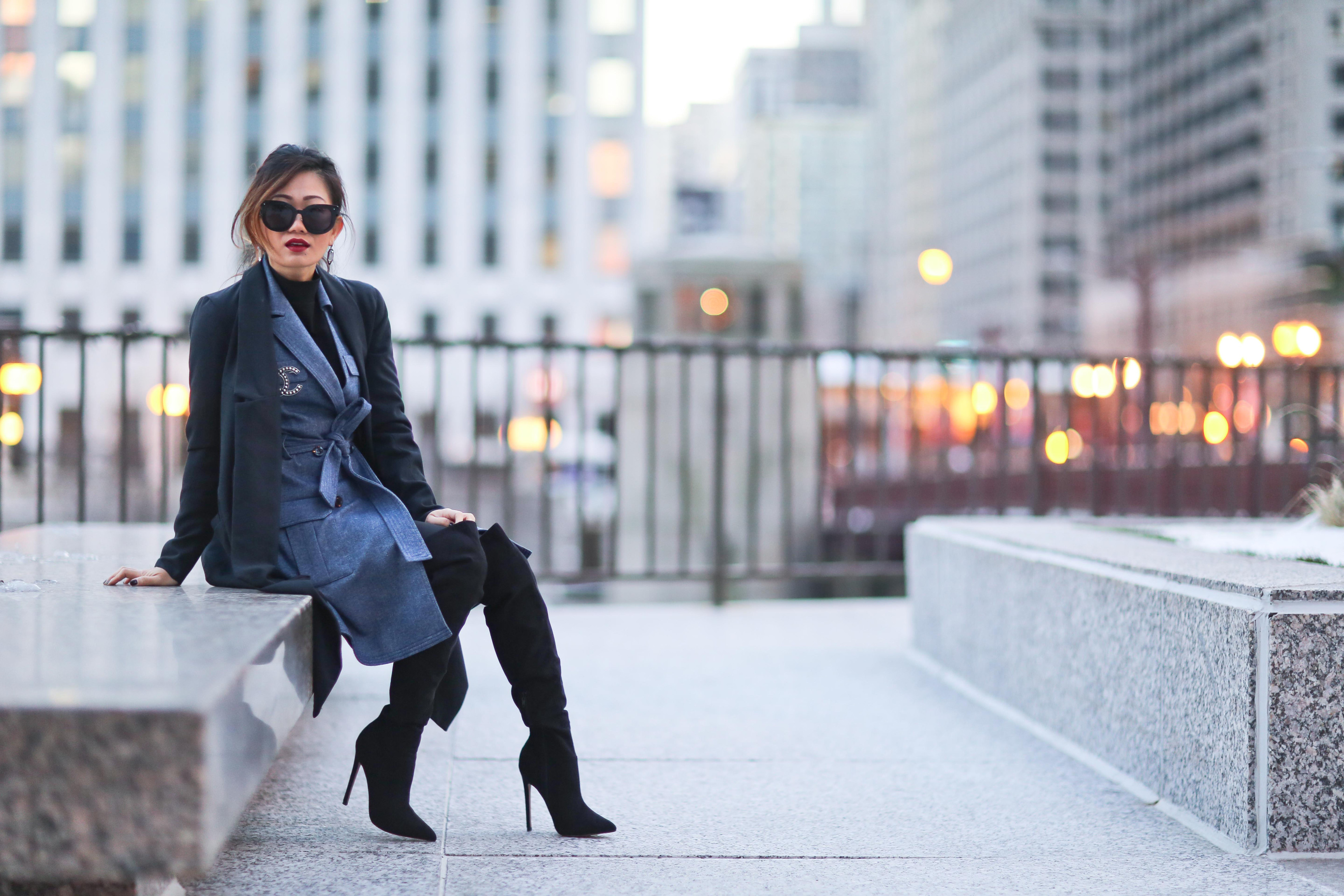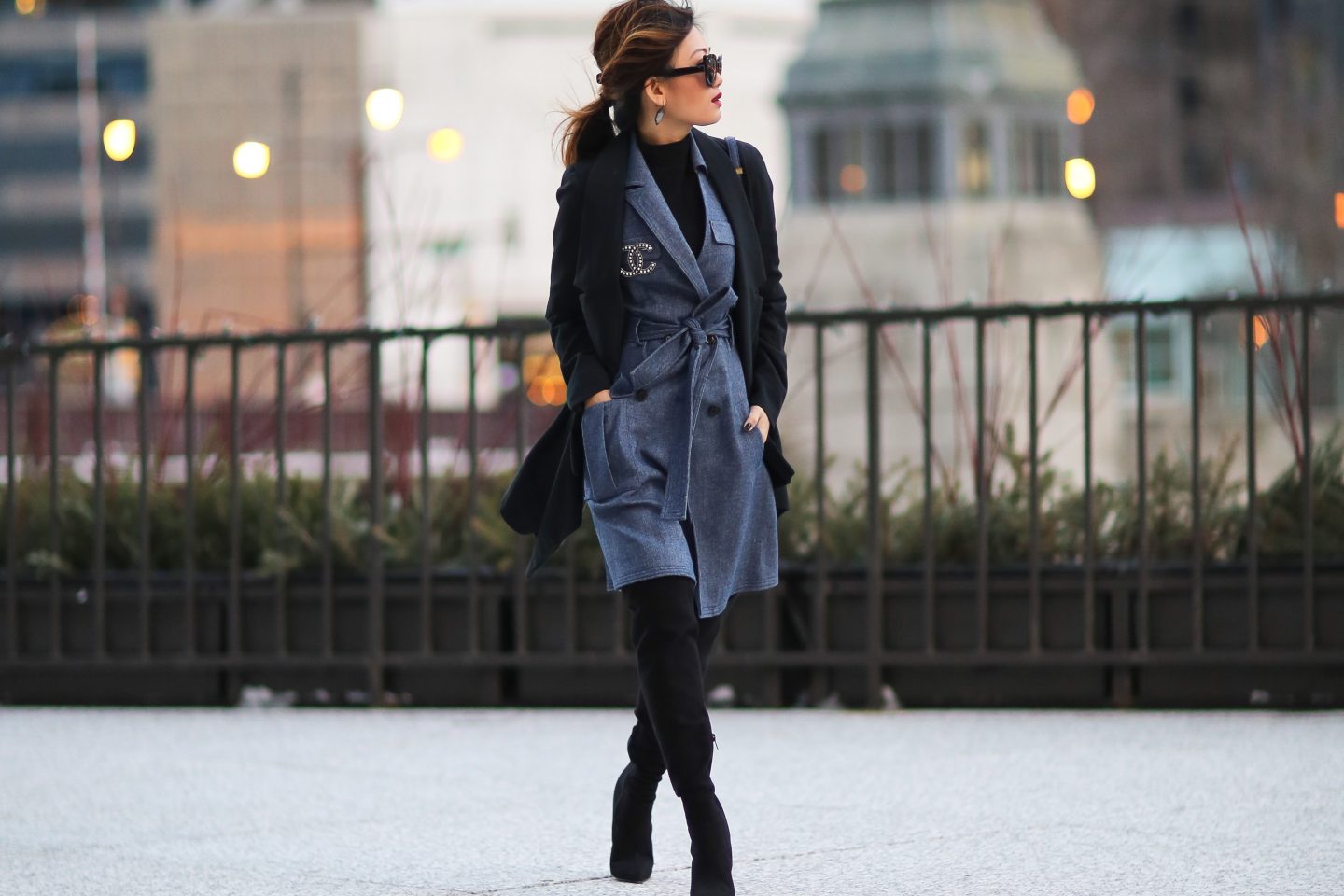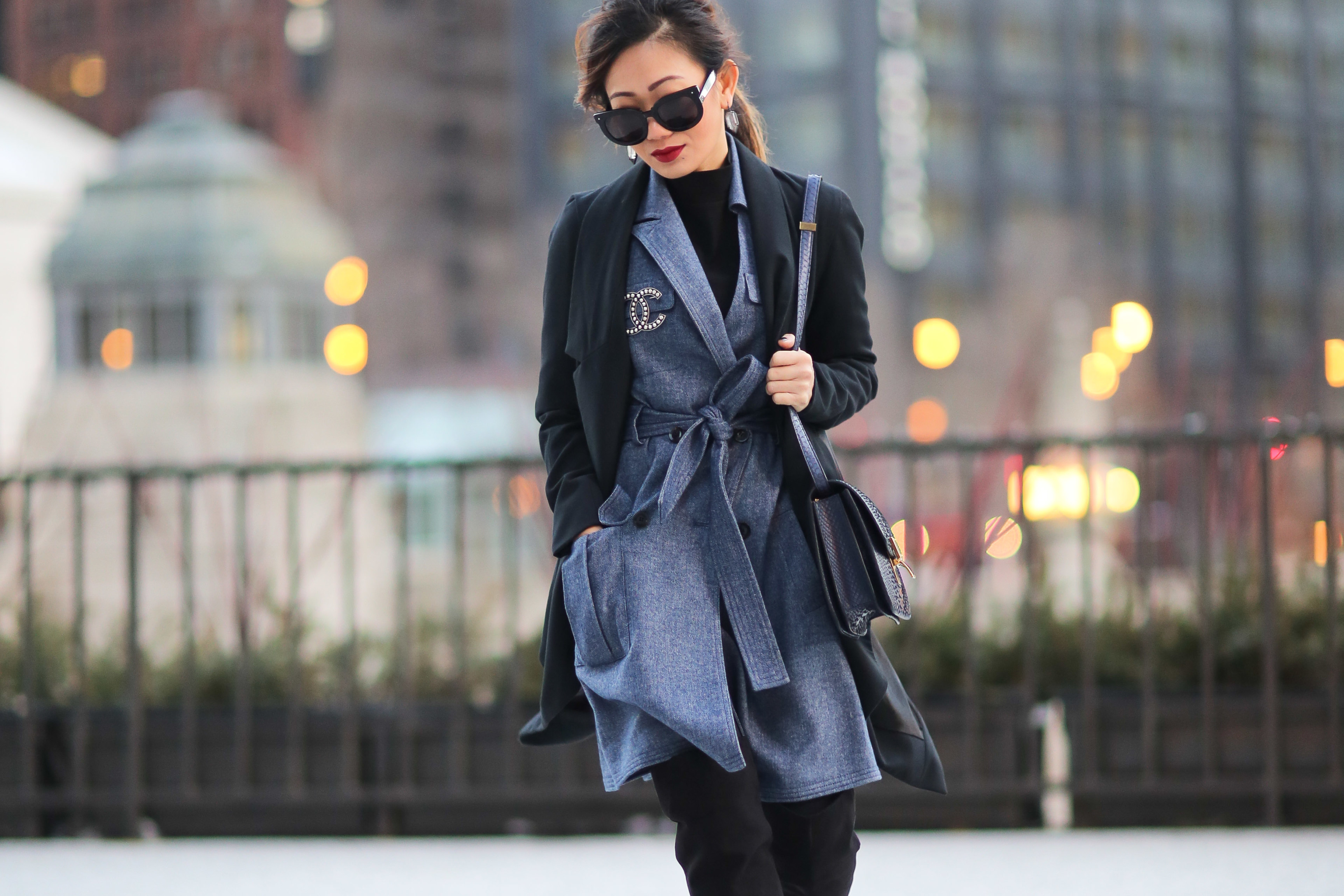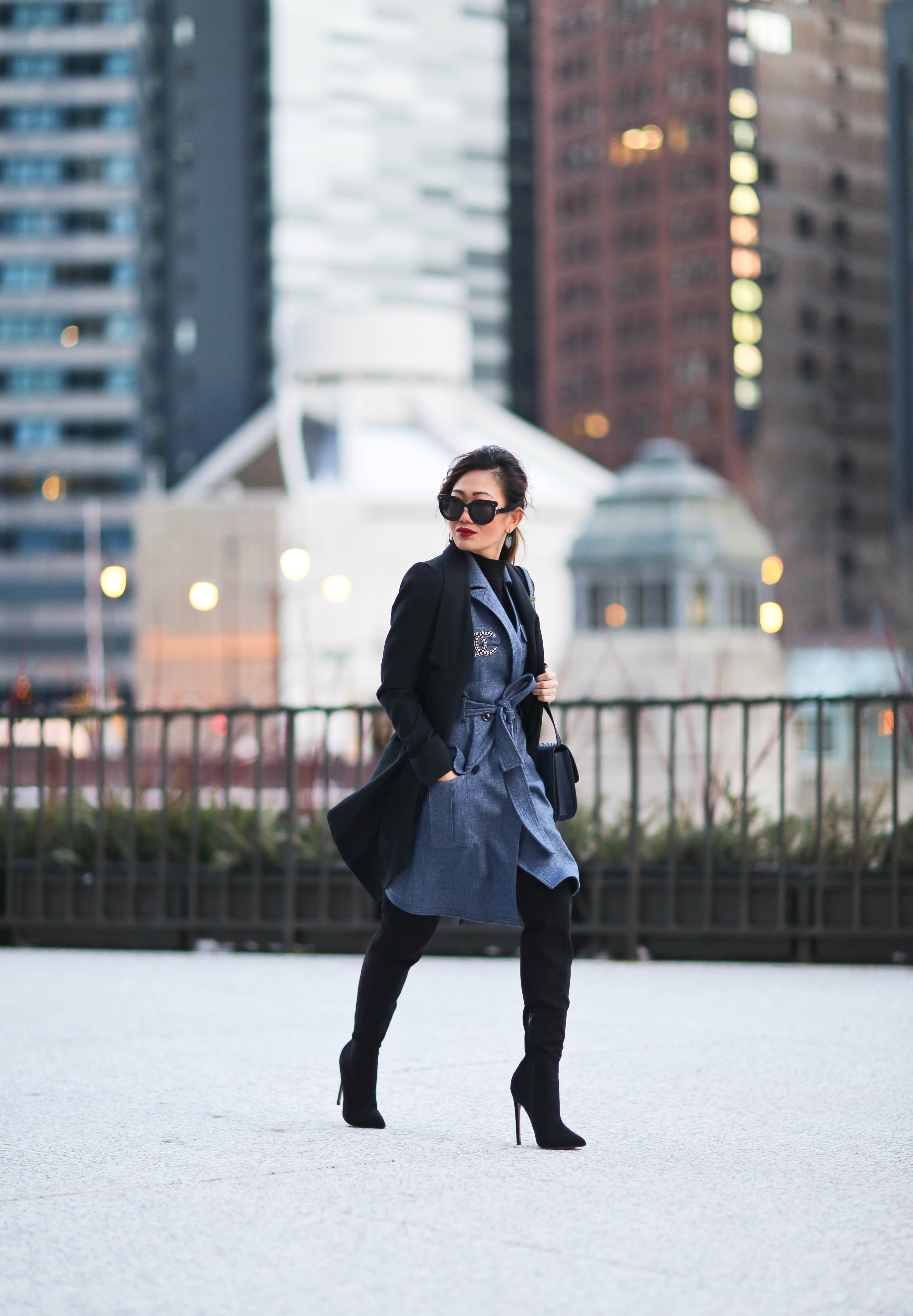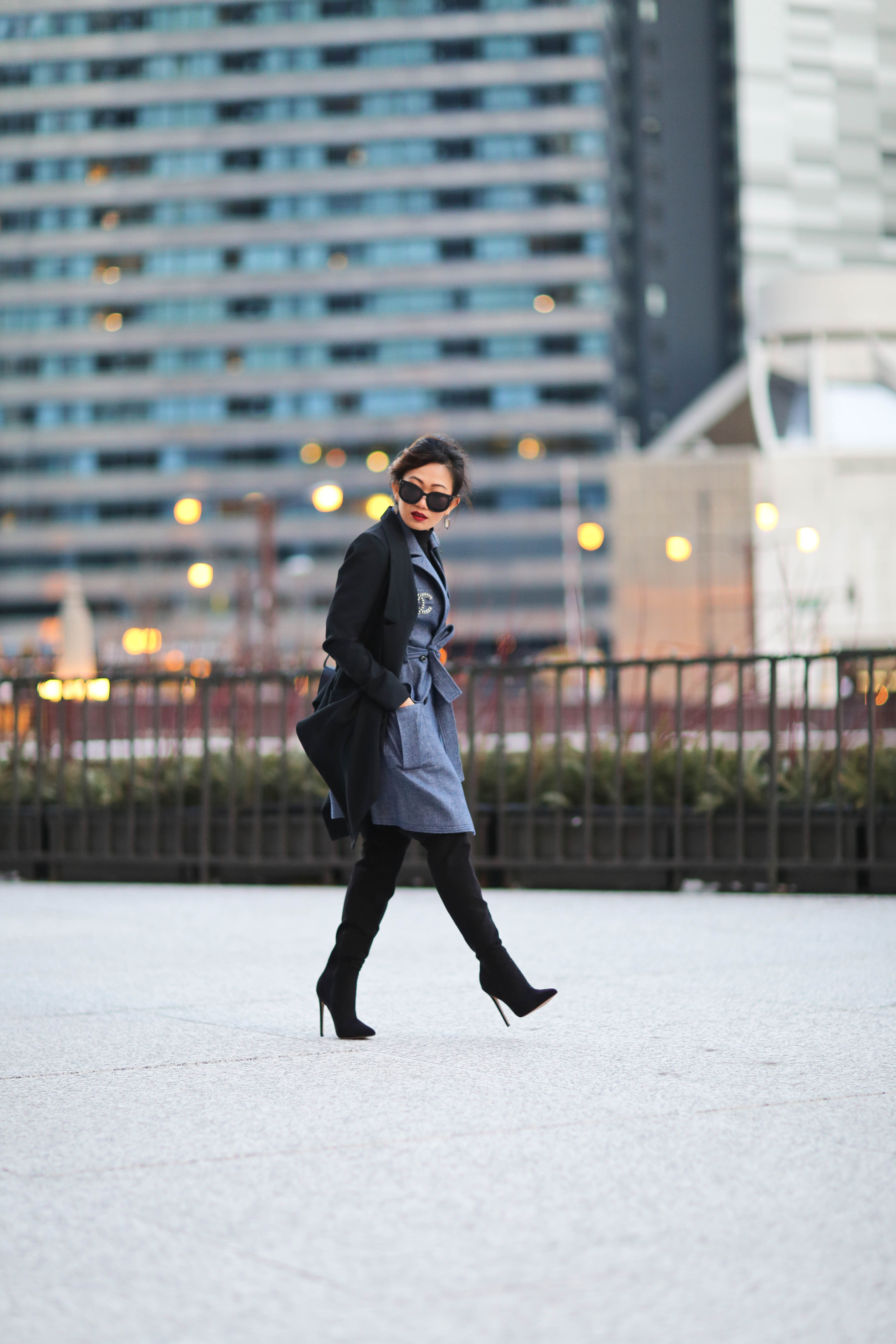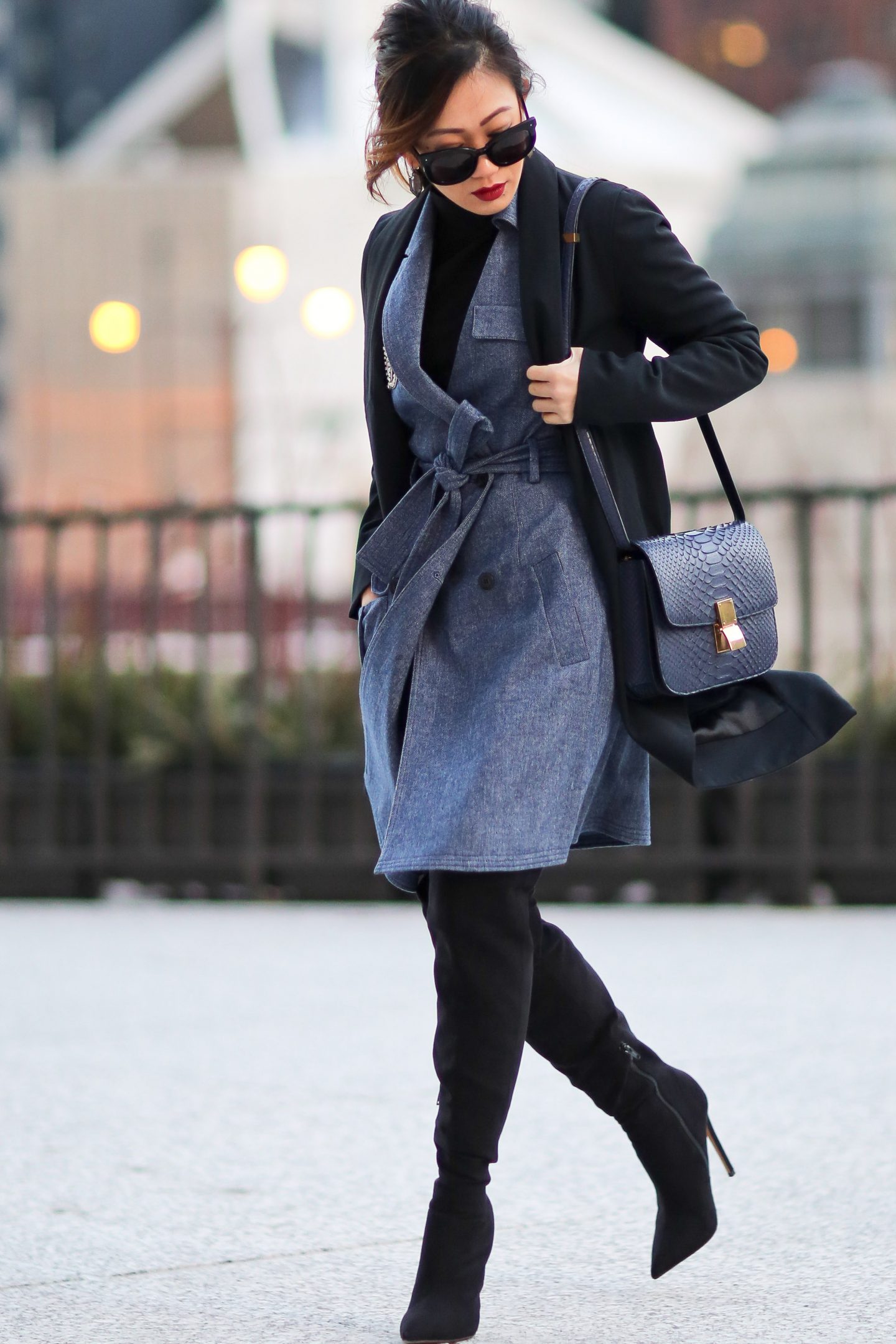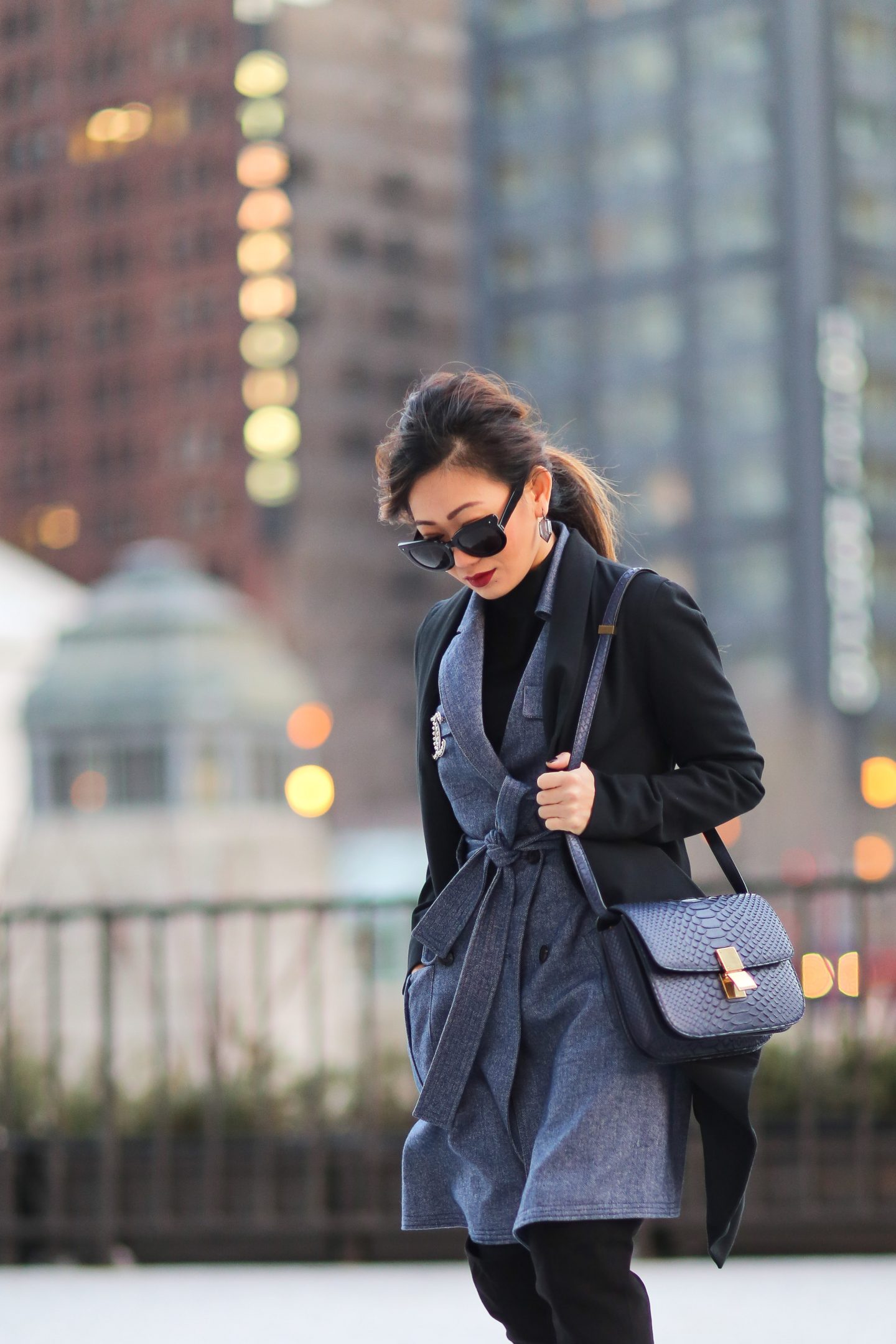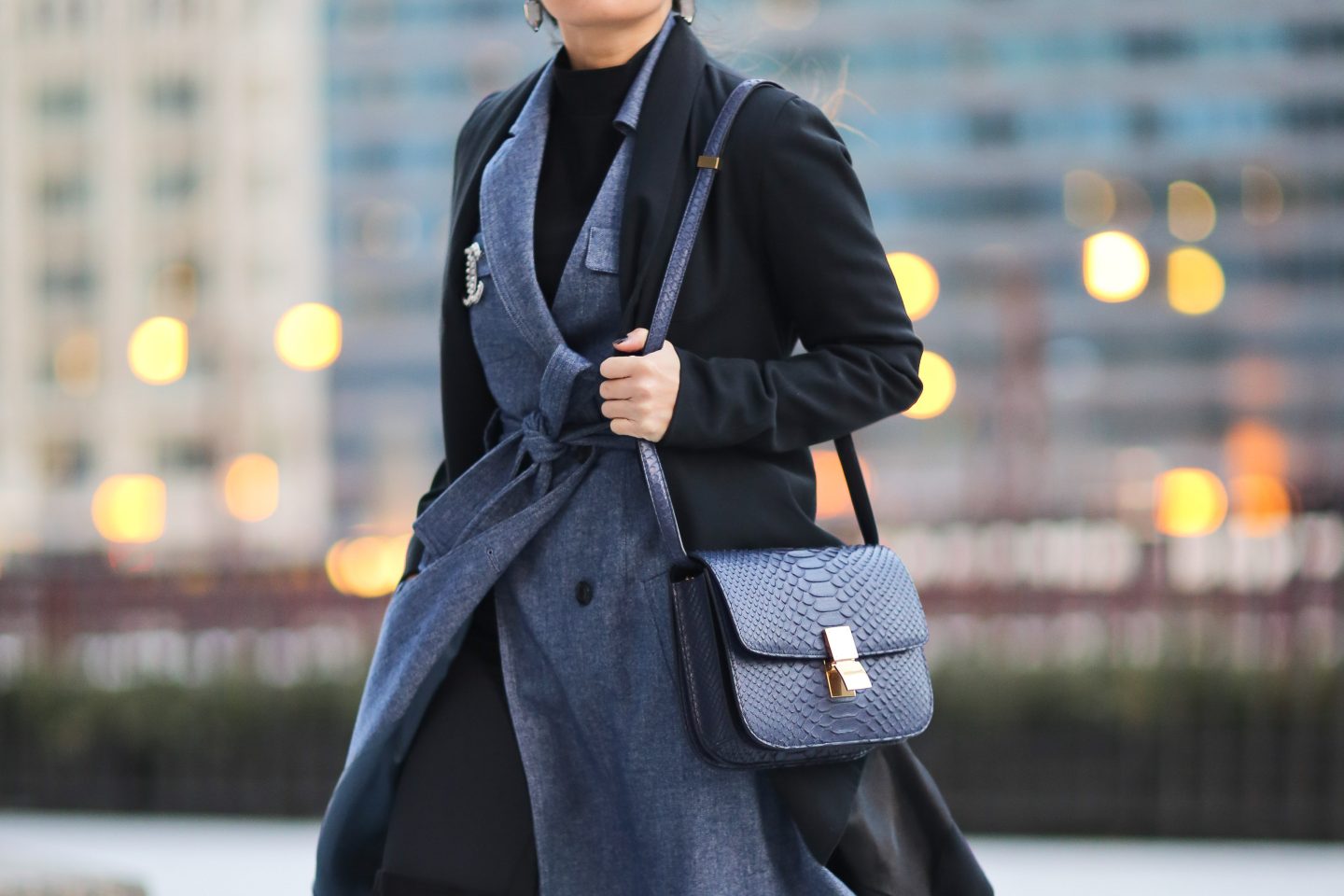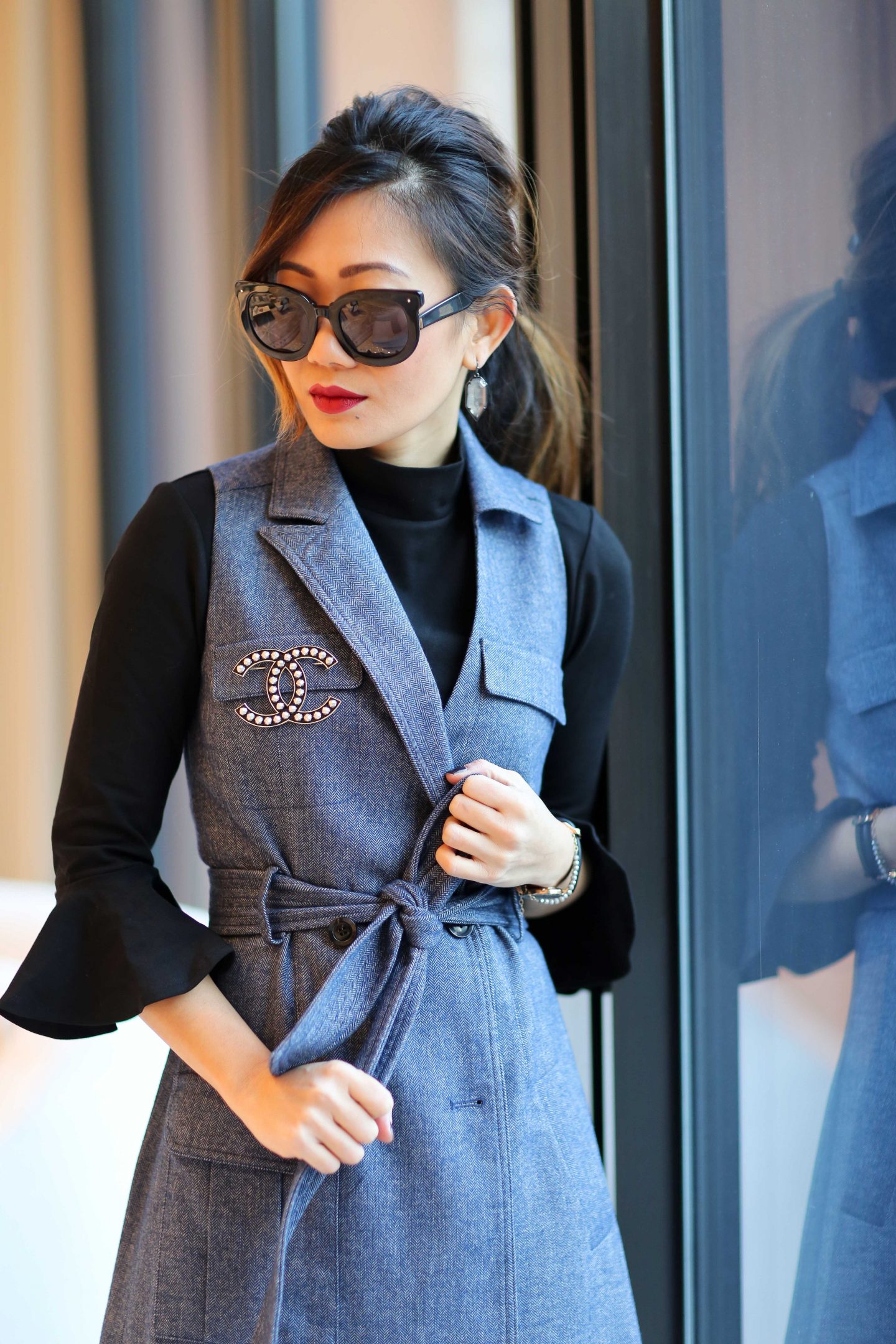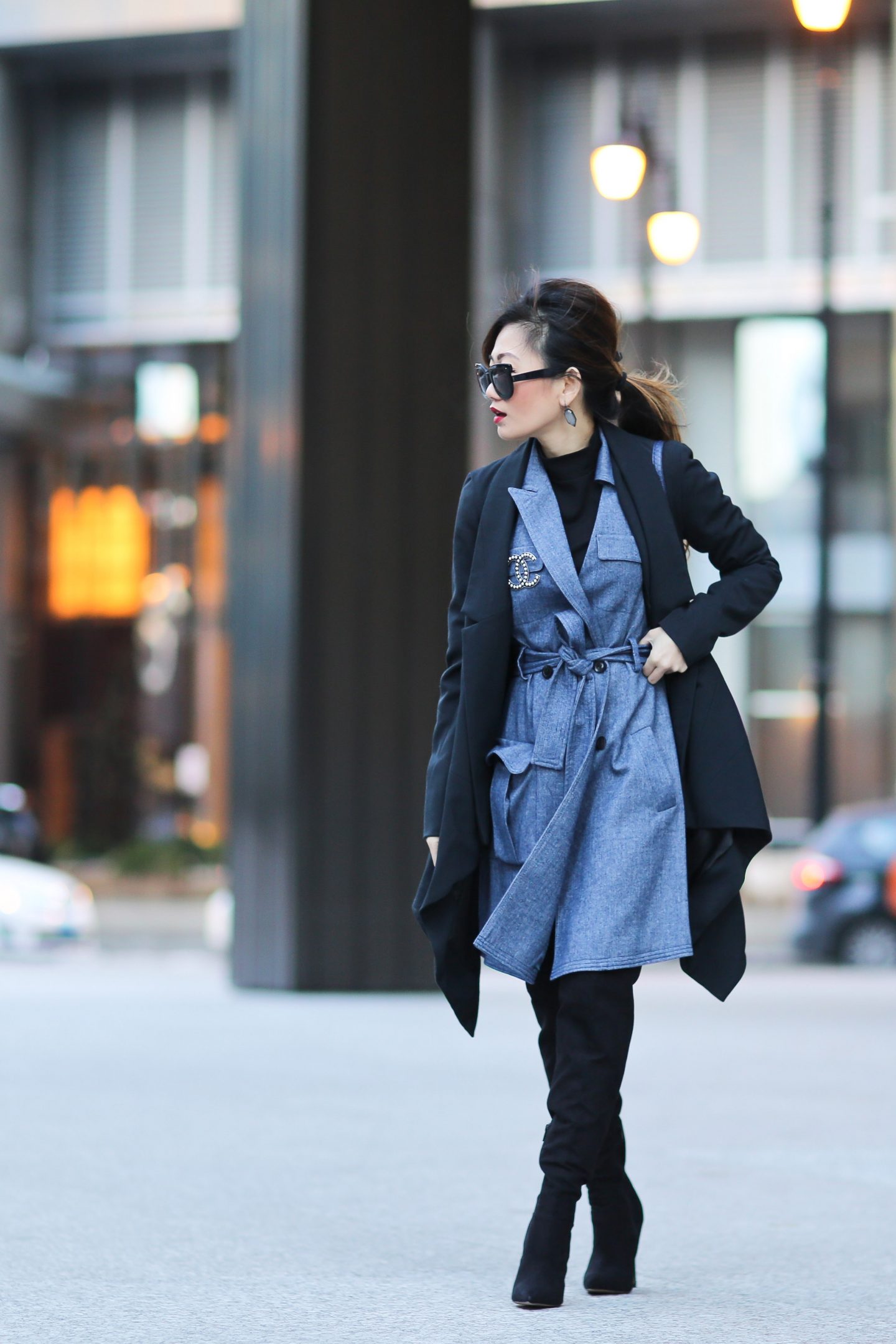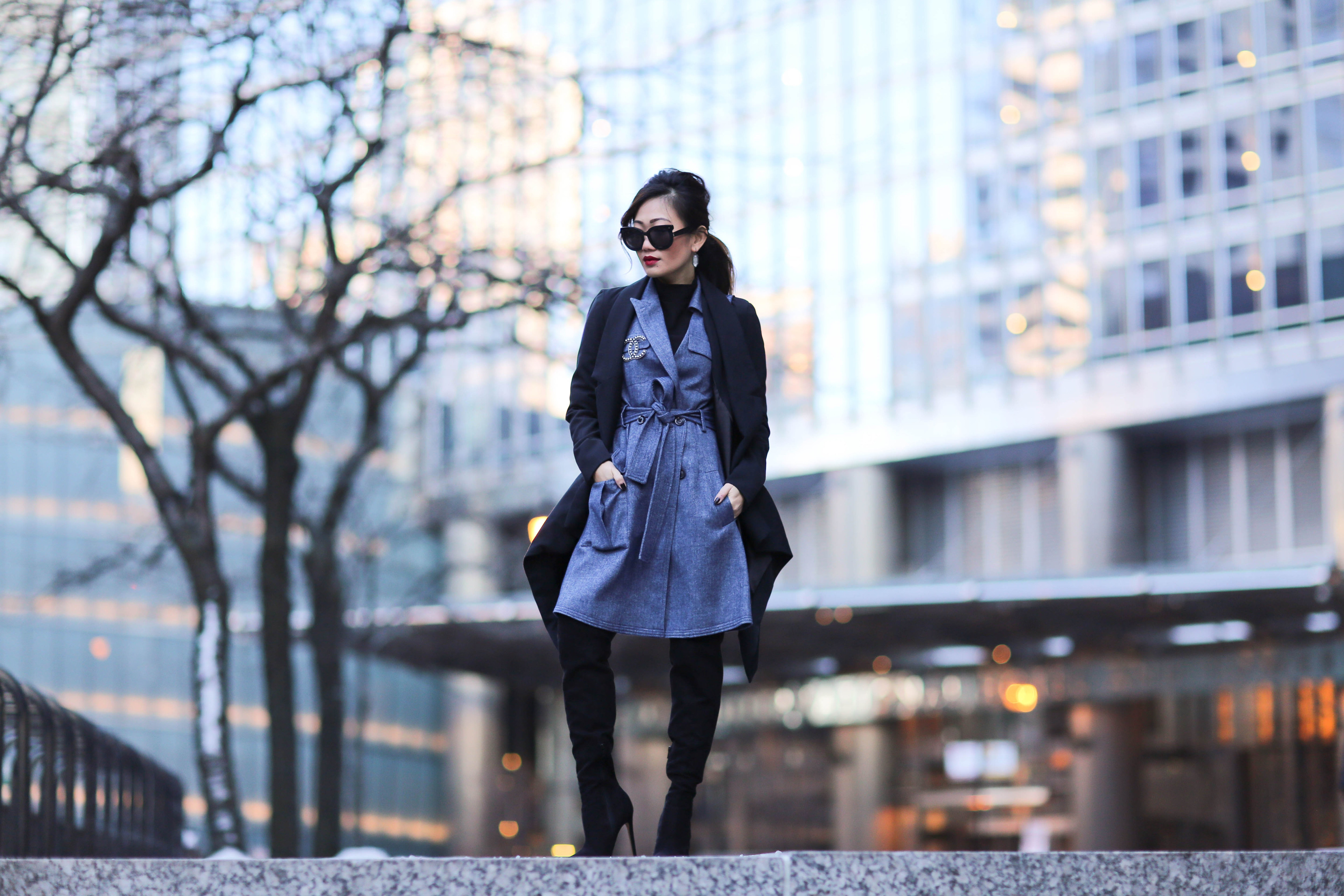 //  trench dress – marissa webb  //  coat – religion  //  otk boots – asos //  sunnies – grey ant  //  pin – chanelbag – celine  //  earrings – THANKS TO Kendra Scott  //

---
---
//  shop the look  //
---
---