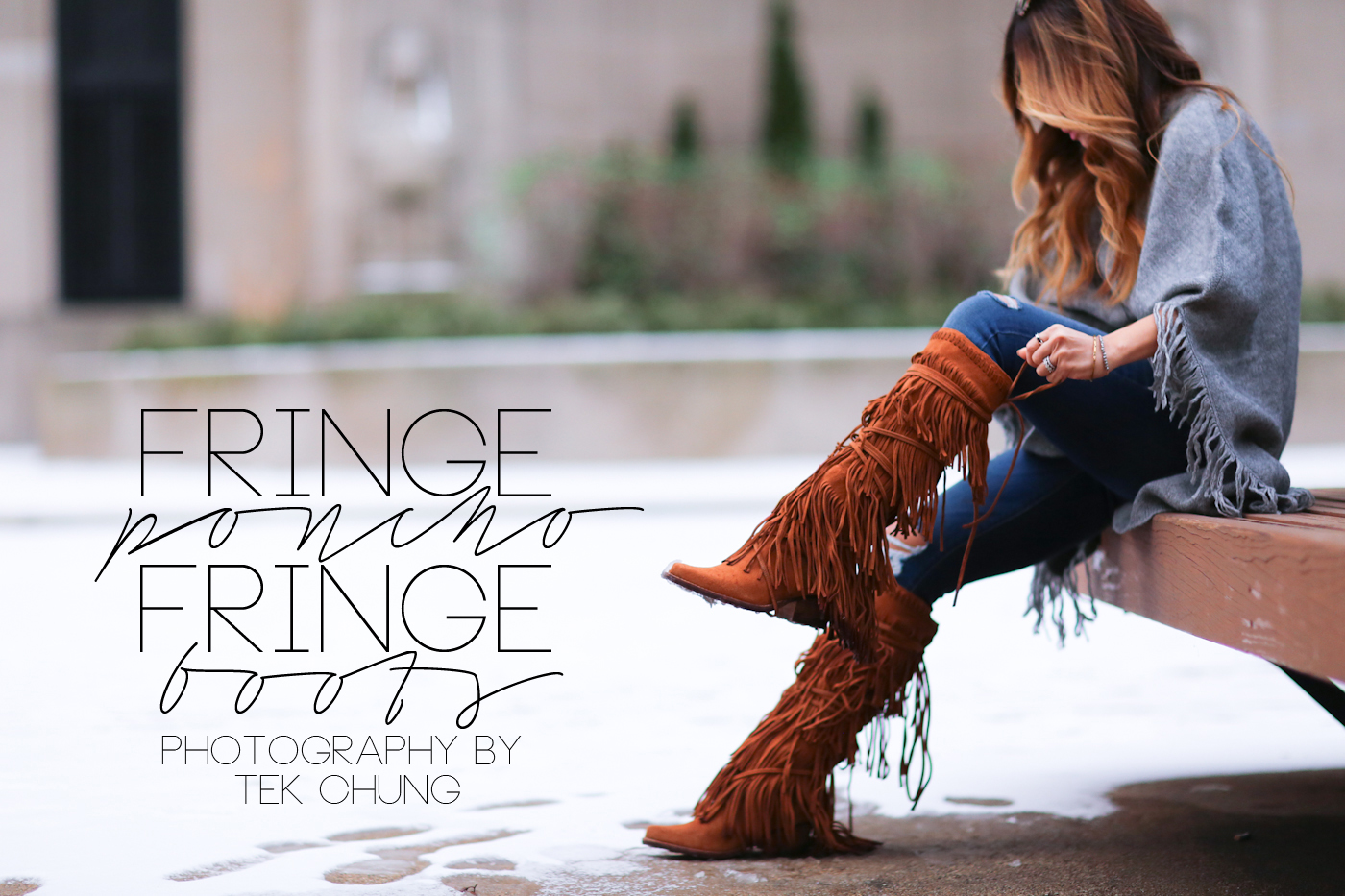 FRINGE PONCHO FRINGE BOOTS FUN – THE OUTNET AND IRIS & INK
Haven't quite picked up on the fringe craze?  How about this fun fringe poncho fringe boots look I put together.  Not sure if the fringe trend is quite over yet or if it's soooo last year, but I just couldn't say no to these fun boots.  And when I say fun… I mean FUUUUUN!  Strutting in these babies as the fringe straps flop and flick around puts that extra pep in your step for sure!  They also make a fun slapping sound as they smack the floor which only makes me stomp harder.  Definitely a fun addition to my shoe collection.  It also helped that they were on sale.  Yes, those year end sales got me fosheezy… or should I say foshoezy.  Kekeke…
The boots definitely went perfectly with my new cozy poncho from THEOUTNET's Iris & Ink line.  I am a big fan of THEOUTNET because they usually have great shoes on sale that are in my size so when they released their own clothing line to compliment the discounted designer items elsewhere on the site, it just made me love them more.  A complete one stop shop and the basics you can get from Iris & Ink are high quality staples that should make it into your closet and will be part of your permanent wardrobe.  I recommend their knits and blouses.  Pretty much everything from Iris & Ink will go well with items  you already have and really the smartest thing you can do this year is invest in high quality basics!  So what do you guys think of this fringe poncho fringe boots look?
---
---
//  IRIS & INK FAVORITES  //
---
---
It's also been a while since I updated you guys on my life stuff.  It's been a little hectic already in 2016 and full of emotional rollercoasters and January is not even over yet!  I've been consumed at the office with year end provision and the filing of our 10K and currently heading into our 2016 reforecast.  Let's just say it's a whole lot of spreadsheets and tax law and nothing remotely cute or glamourous.  However it does pay them bills, which is pretty much the most important thing right now since the hubby got laid off.  Yep, that's right boys and gals.  We poh!  (slang for poor).  Well I wouldn't say poor.  A tax career is pretty lucrative yanno?
However, since our income has effectively been slashed in half, it's up to this sugar momma to stay on her toes while the hubby tries to pursue more a more creative yet highly unstable field.  He's always been great at social media and obviously photography so he's venturing off and trying his hand at social media consulting and content creation.  I must admit I'm a little jealz bellz that he gets to pursue something he is passionate about and something more creative while my brain fries itself with tax code and numbers.  But it is what it is and I've got a house and giant closet filled with pretty things I seriously don't want to lose.  Materialistic, I know.  But I work hard for a reason.
I've kind of been the traditional stable one in the marriage when it comes to the financial aspect.  I took a very conservative approach to my career, going with something I don't really love but I think I am pretty good at.  That's just what happens when you want the finer things in life and you gotta go get it for yourself.  So for the moment, I will just vicariously live through my hubby who is definitely not at the same salary level but is at a higher happy level than I've seen in a while when it comes to"work".  With that said, momma  has to pull back on the shopping yanno?  Which as a fashion blogger, I gotta say, it sucks.  This income slash is made even more painful because last year we upgraded to our new home, my current dream home, which now I am solely responsible for making them mortgage payments.  So bye bye shoes and bye bye bags and hello to packed lunch and drinking the shitty coffee at the office.
It's all part of my journey and I have to remind myself that seeing my husband happy actually means something.  LMAO.  Even if that means my own happiness takes a backseat and I will likely never take a full chance on my own dreams.   That, my friends, is adulthood (yea I'm no young buck) and reality.  Not every dreamer can fly.  Hopefully he kills it in this new adventure and it all pays off in the end.  So until then, I'll be grinding away at my 9-midnight job and hopefully still churning out some content for you guys and having this chance to play around with my passions although it can't be my full time gig right now or maybe ever.  Look forward to more sale deals from me as I'll be shopping them discount bins and racks for the time being if at all.  It will be a fun challenge to remix some old pieces from my wardrobe archives.  Again I really wish I invested my monies in high quality basics.  Lesson learned.  Much love to all of you and I appreciate all your continued support on this little blog of mine.  xoxo.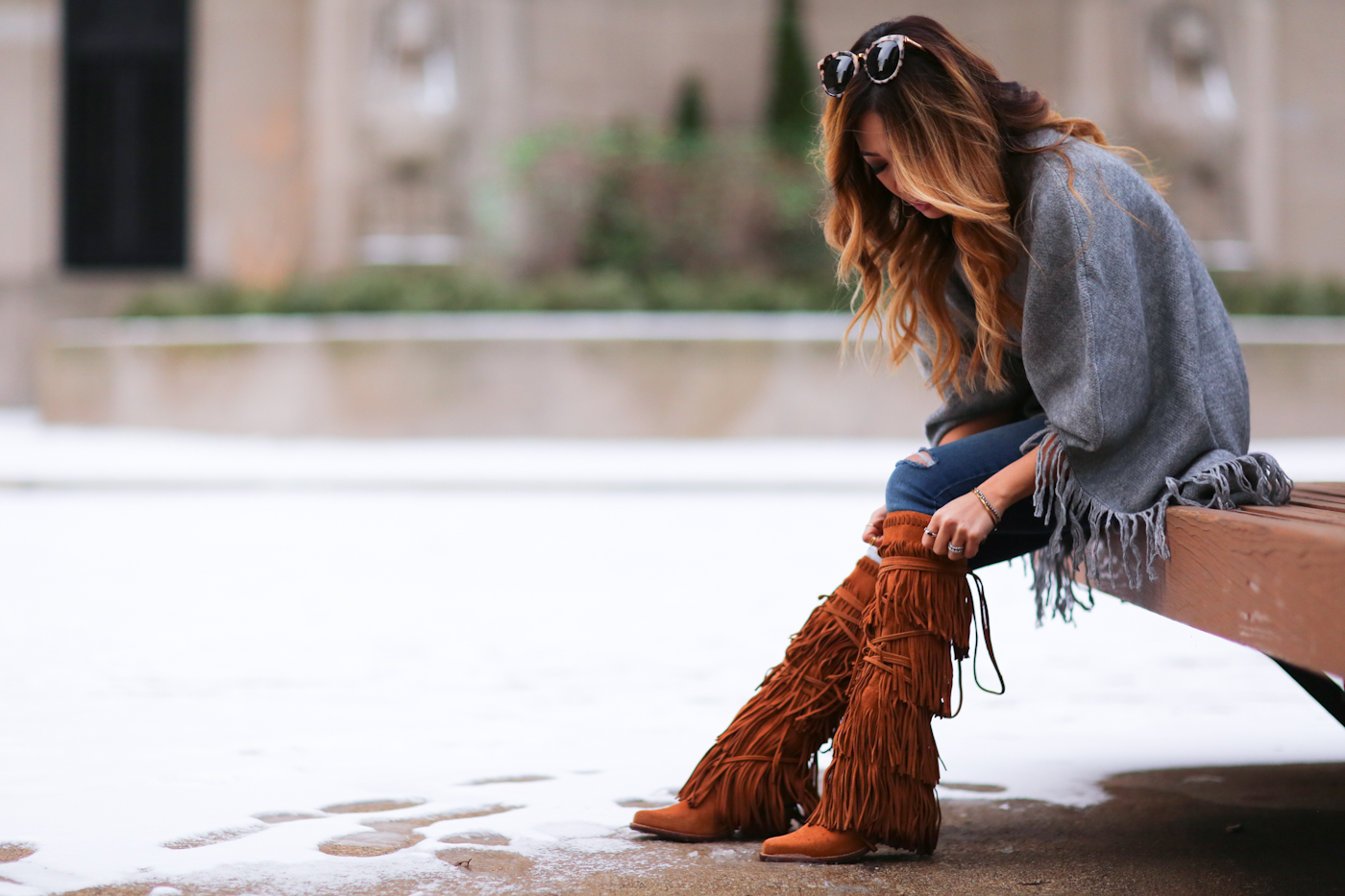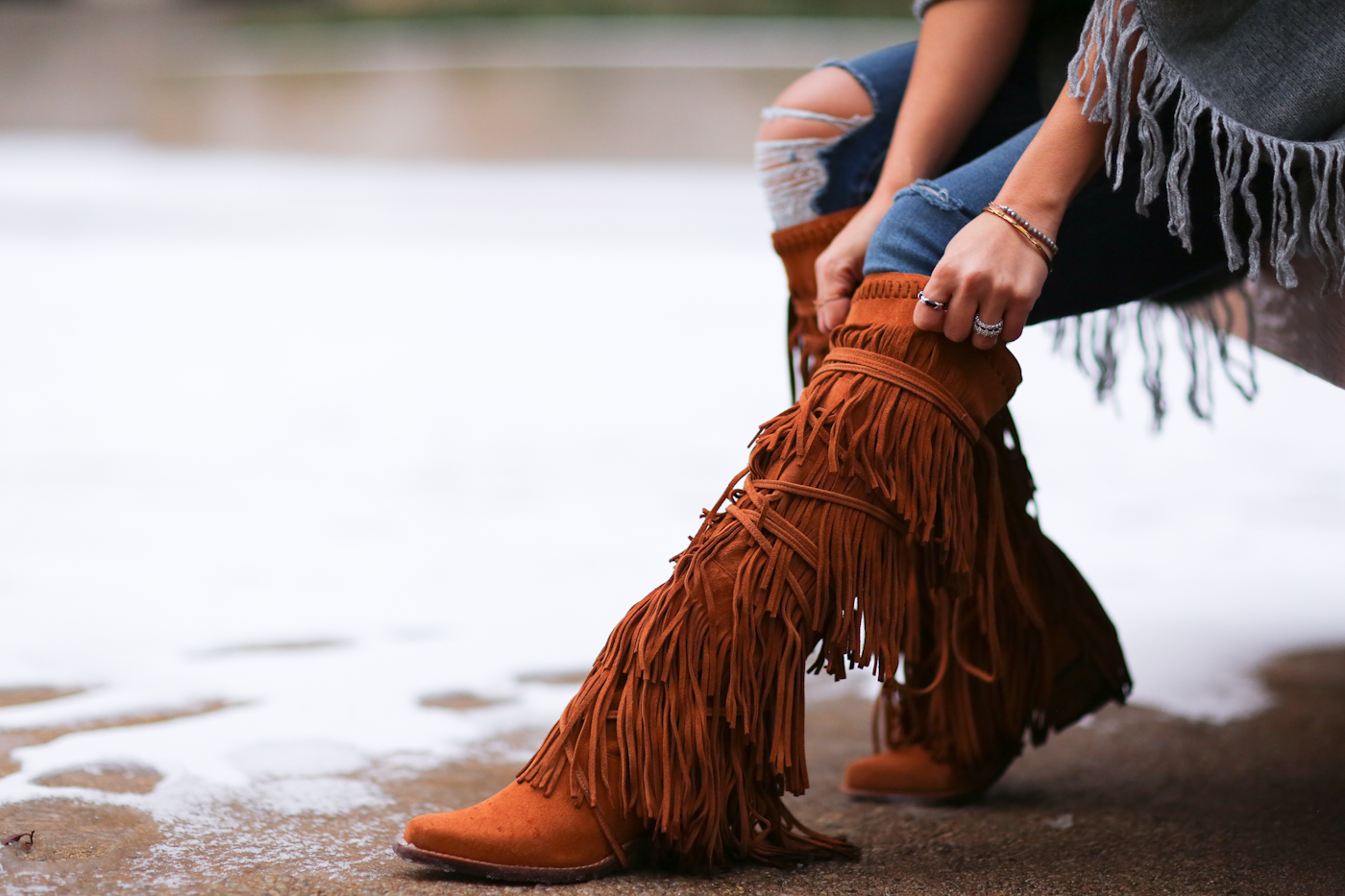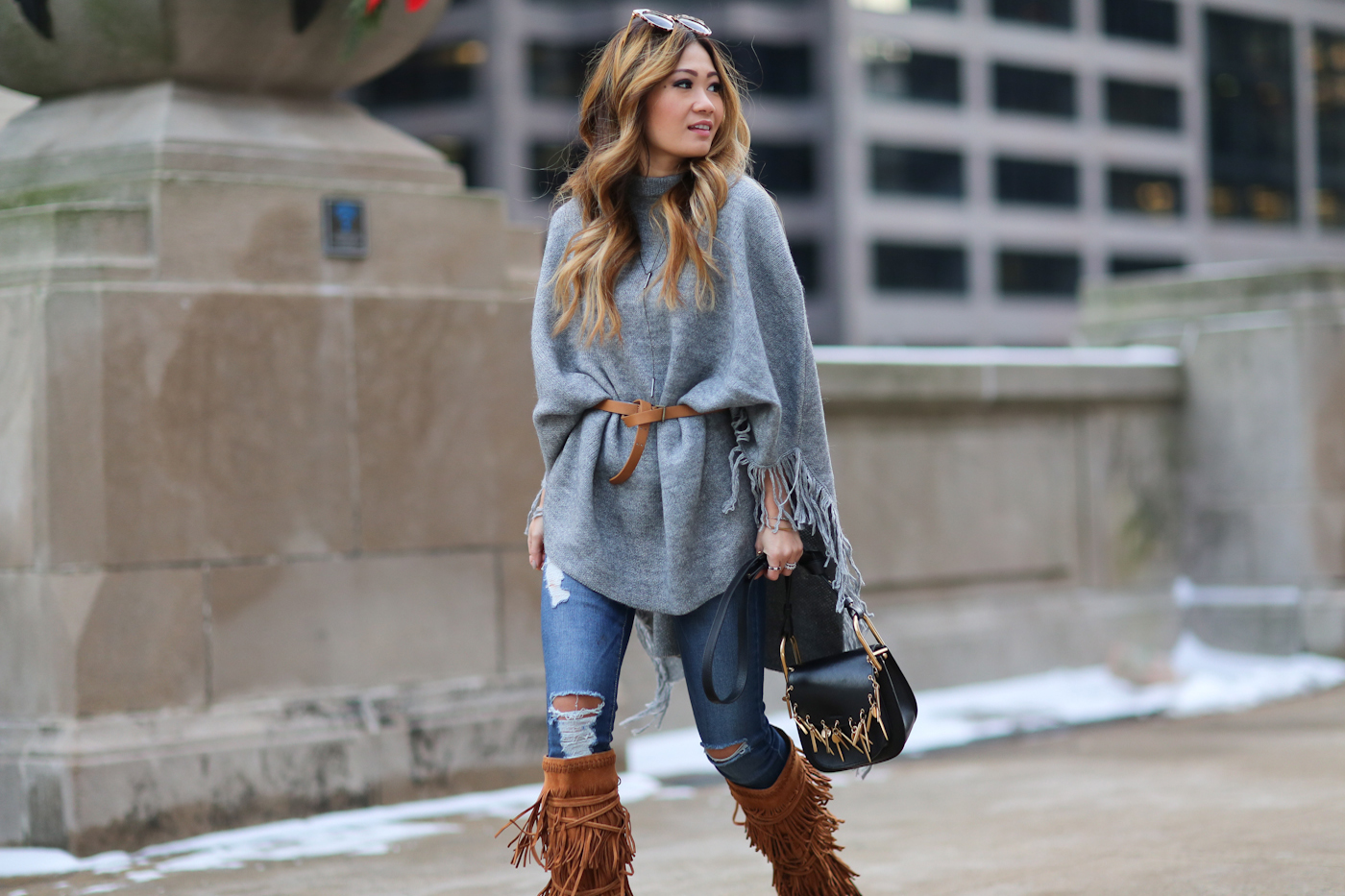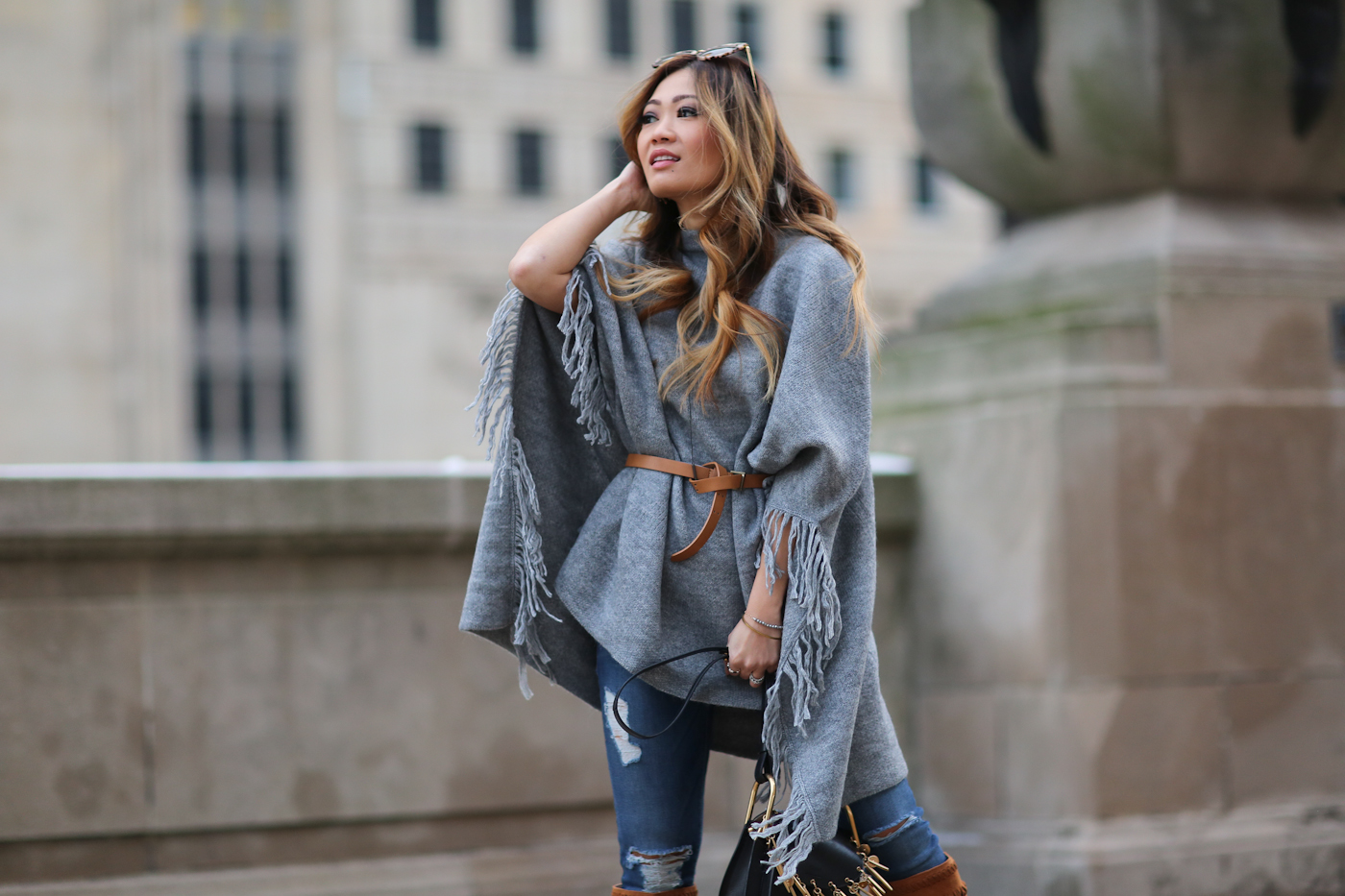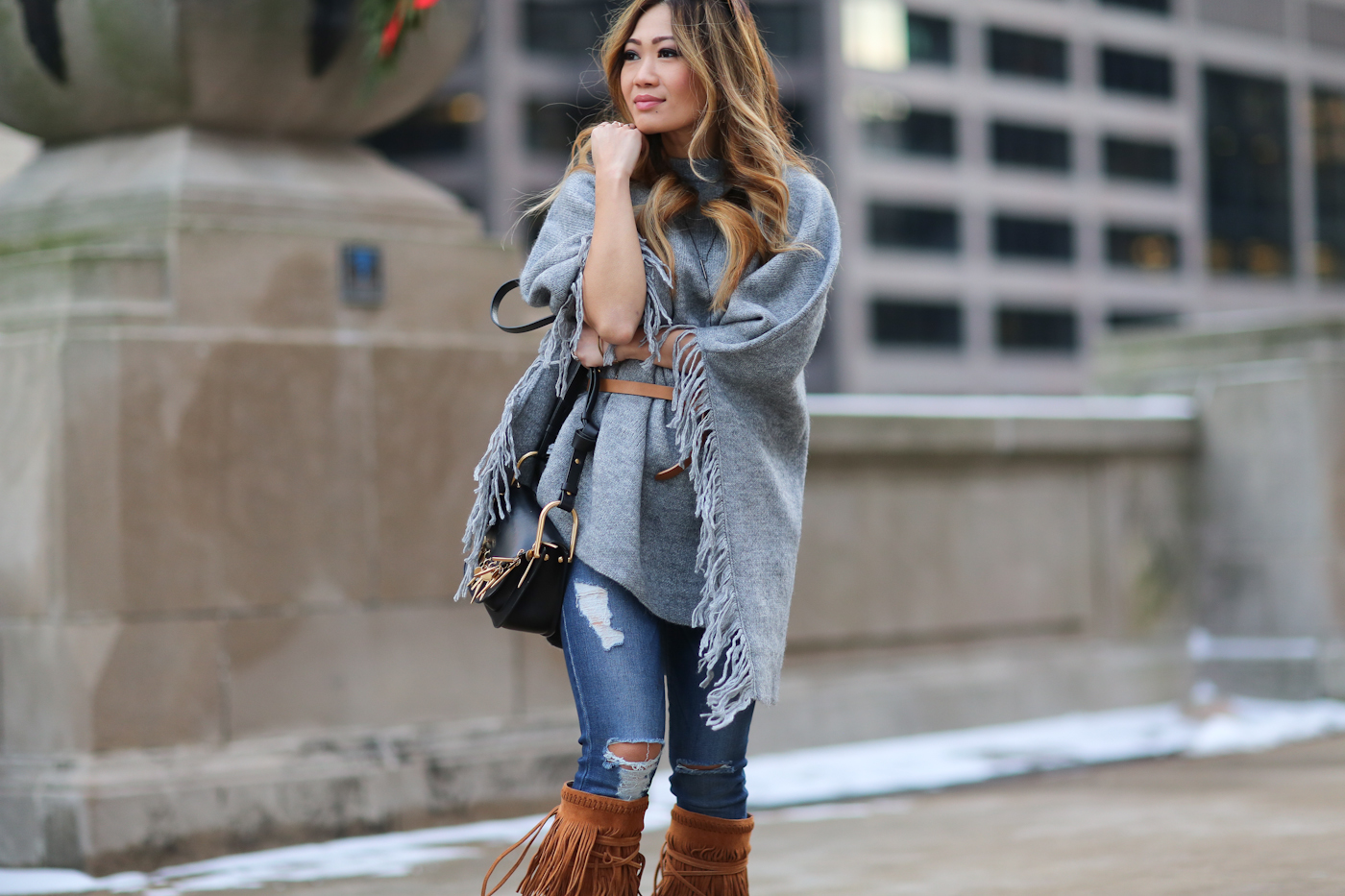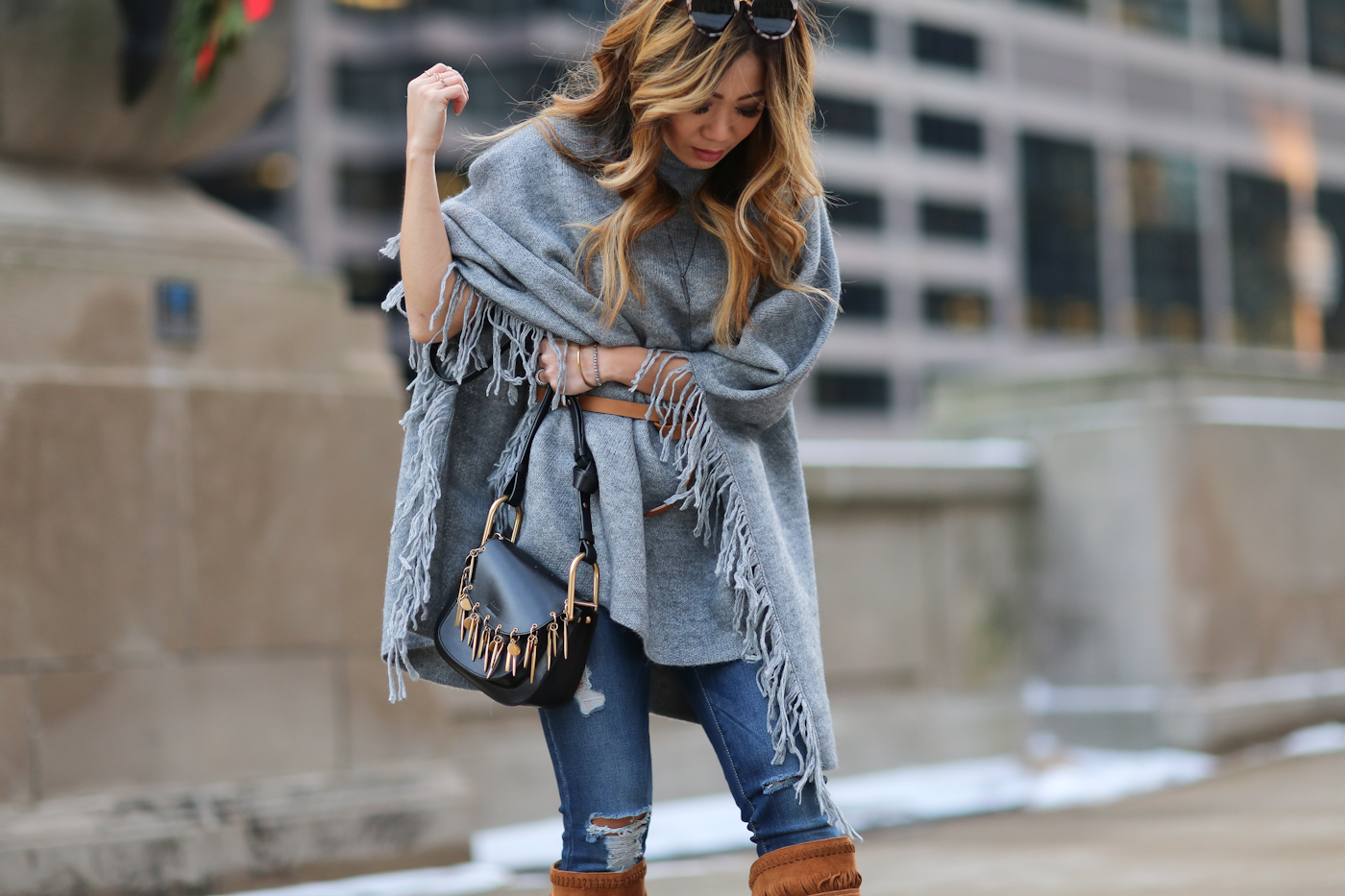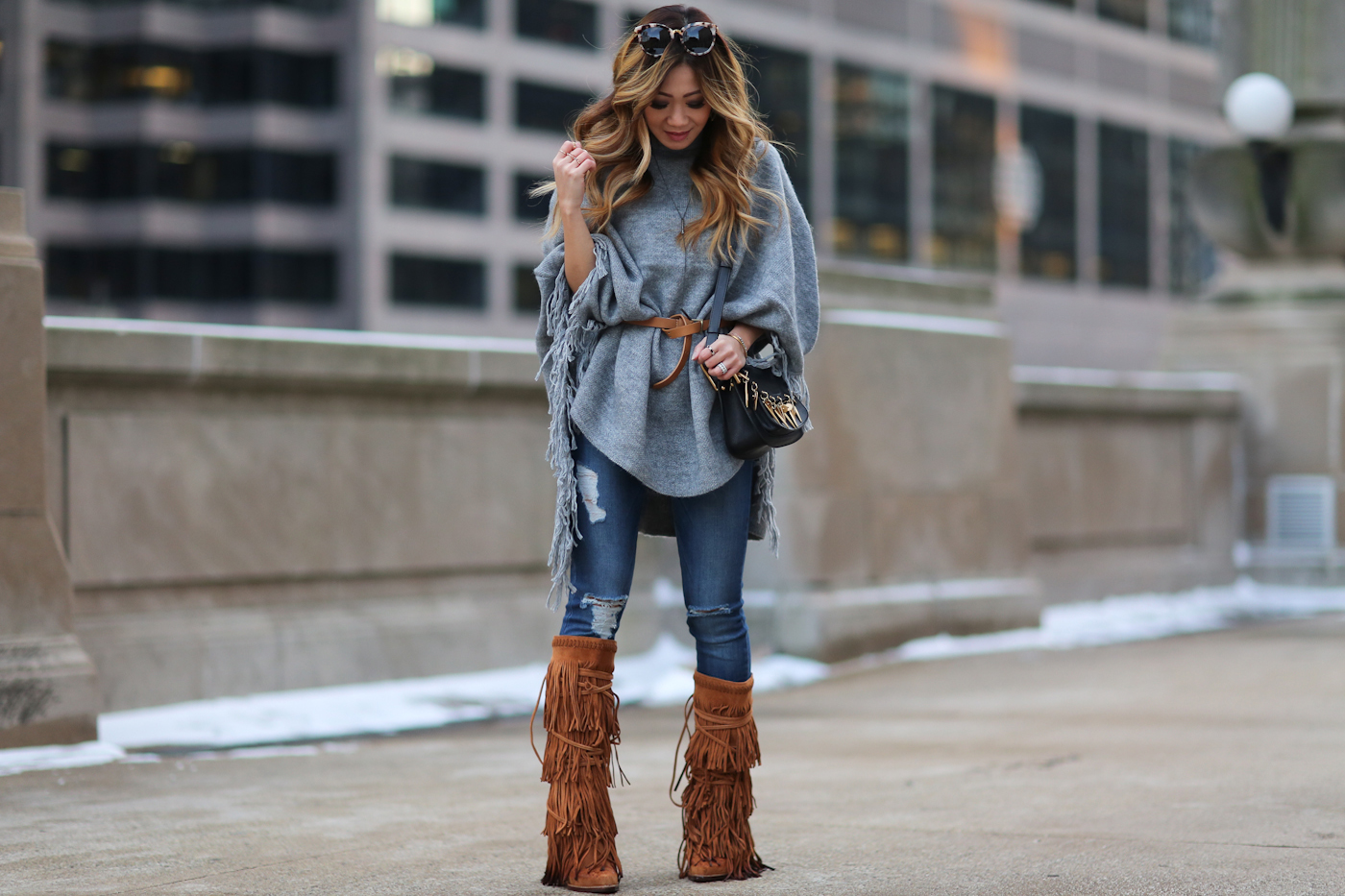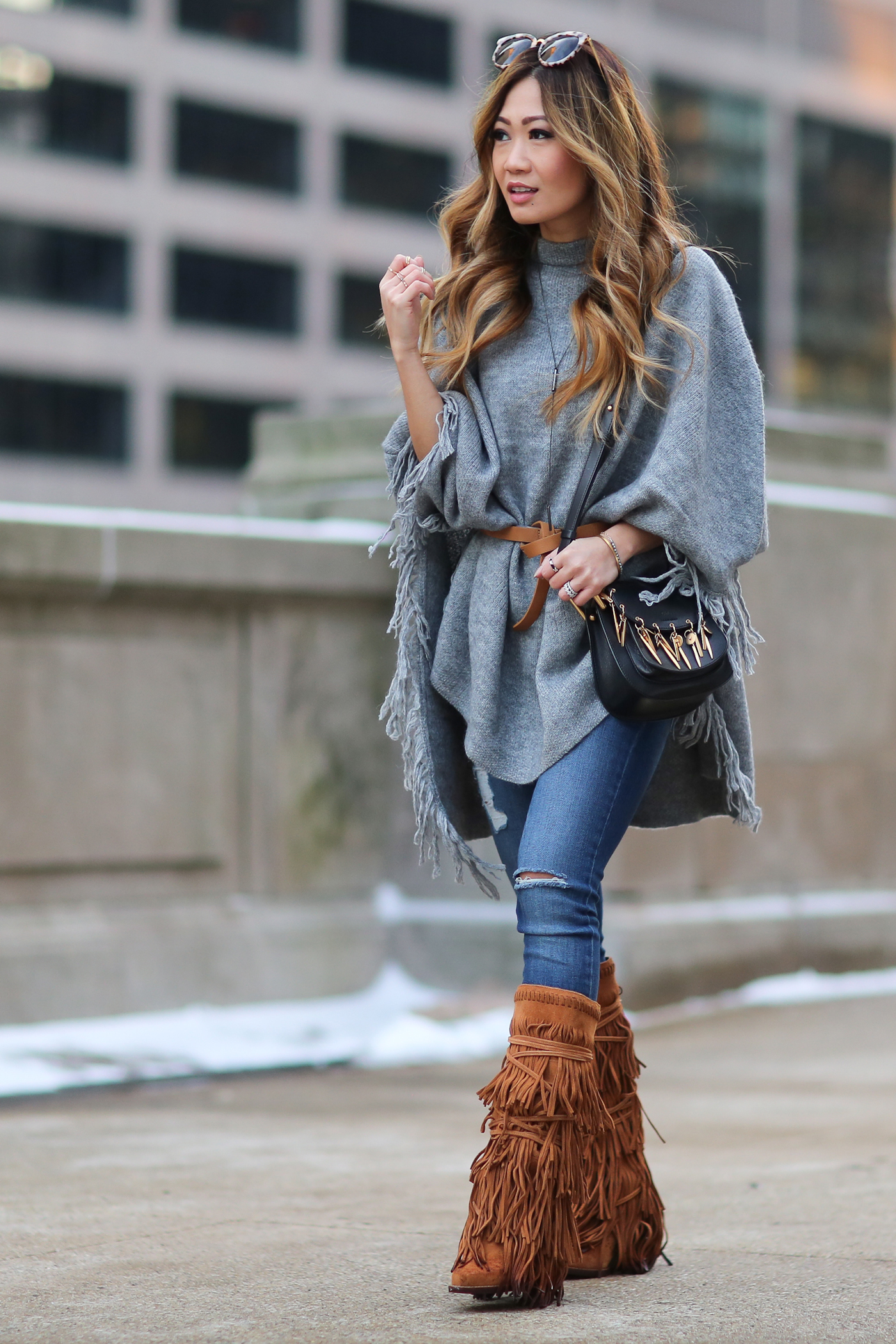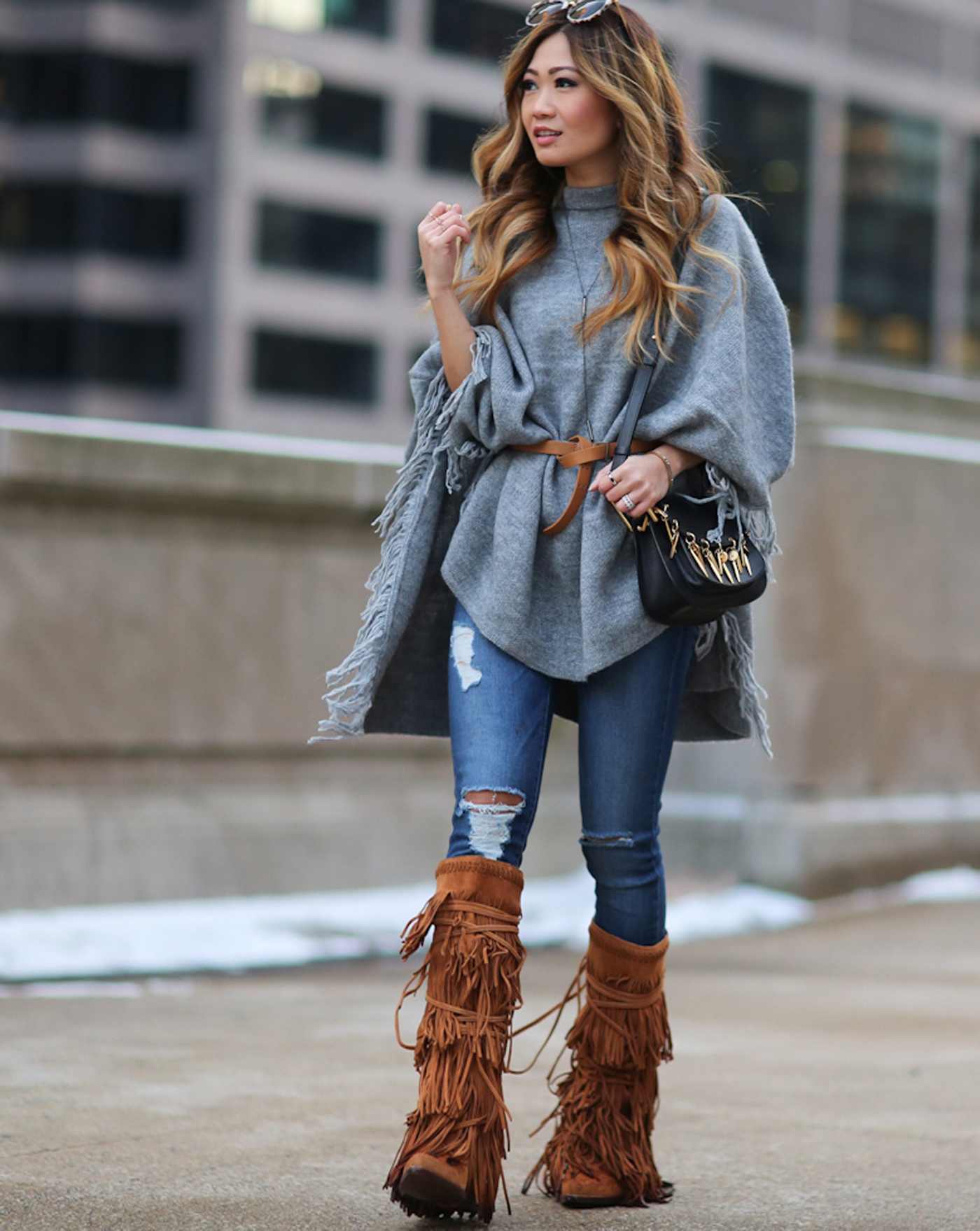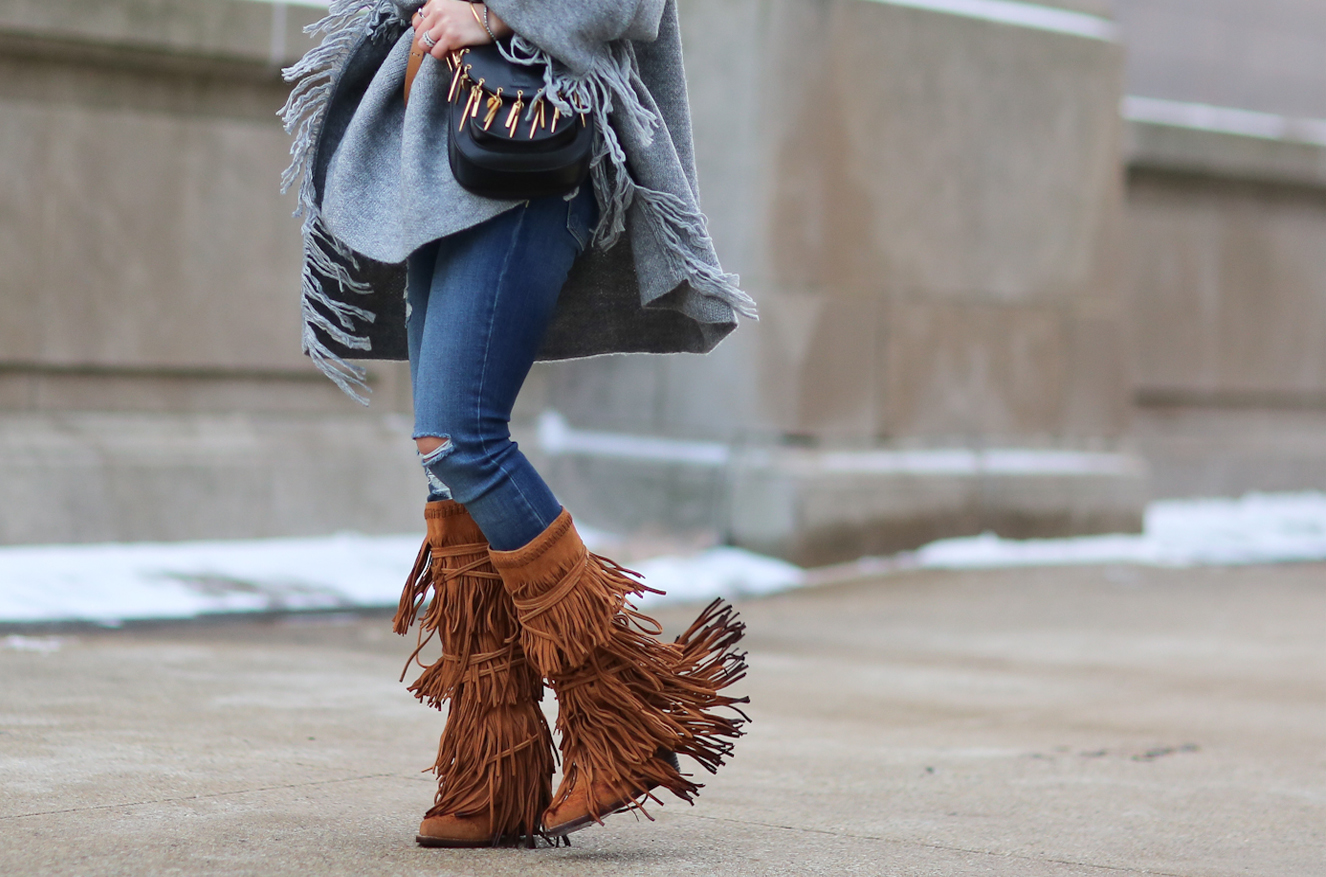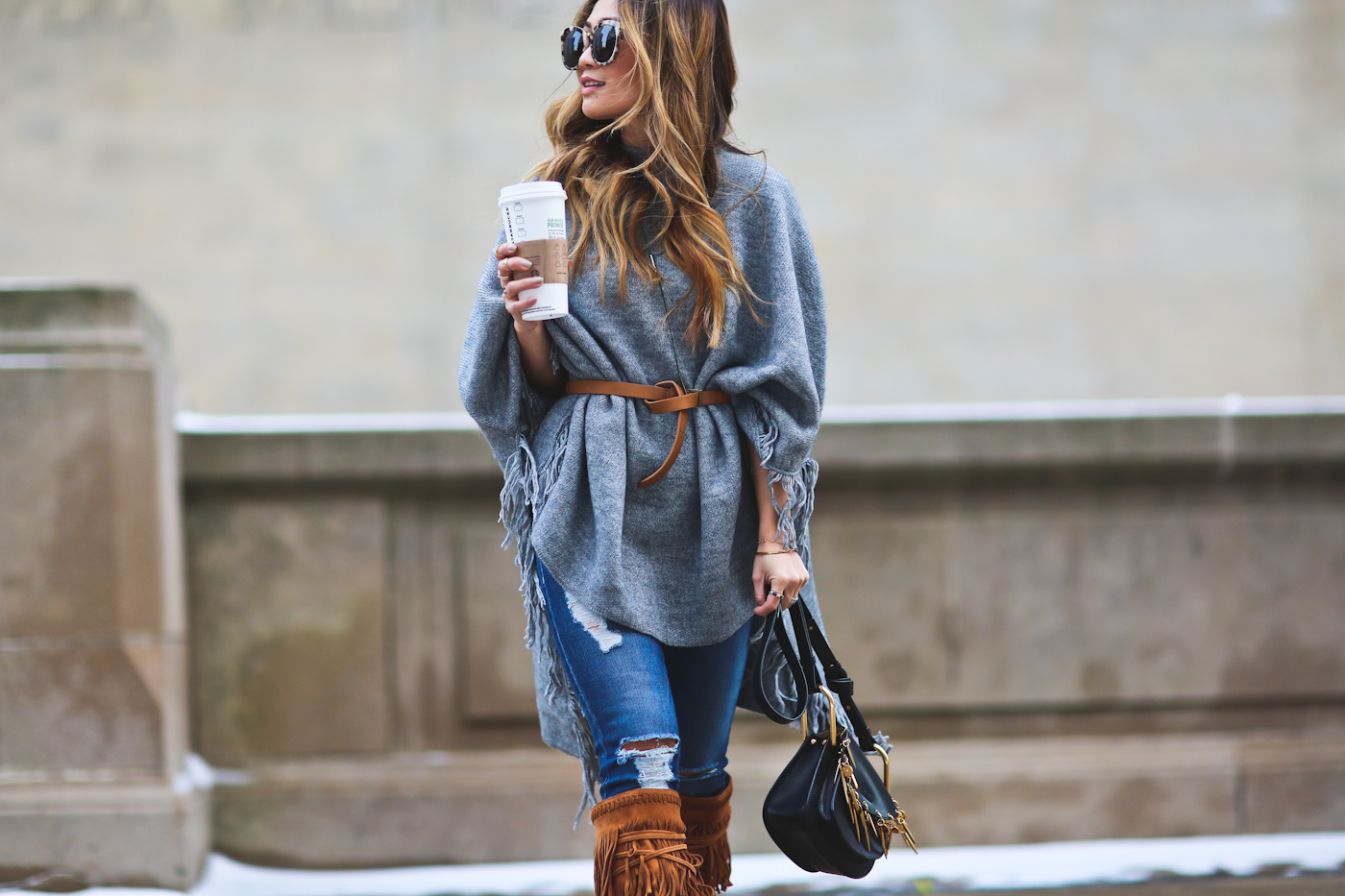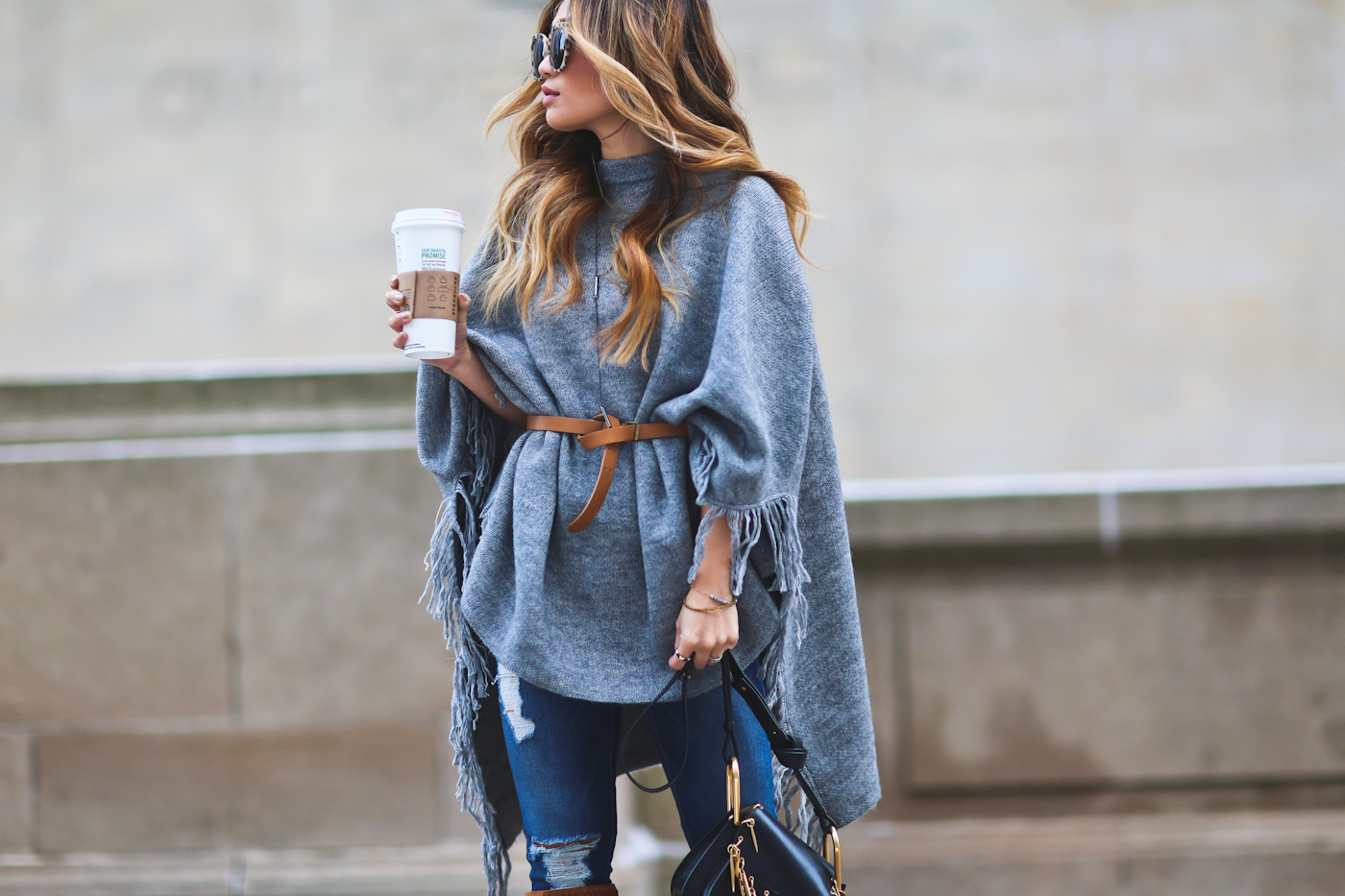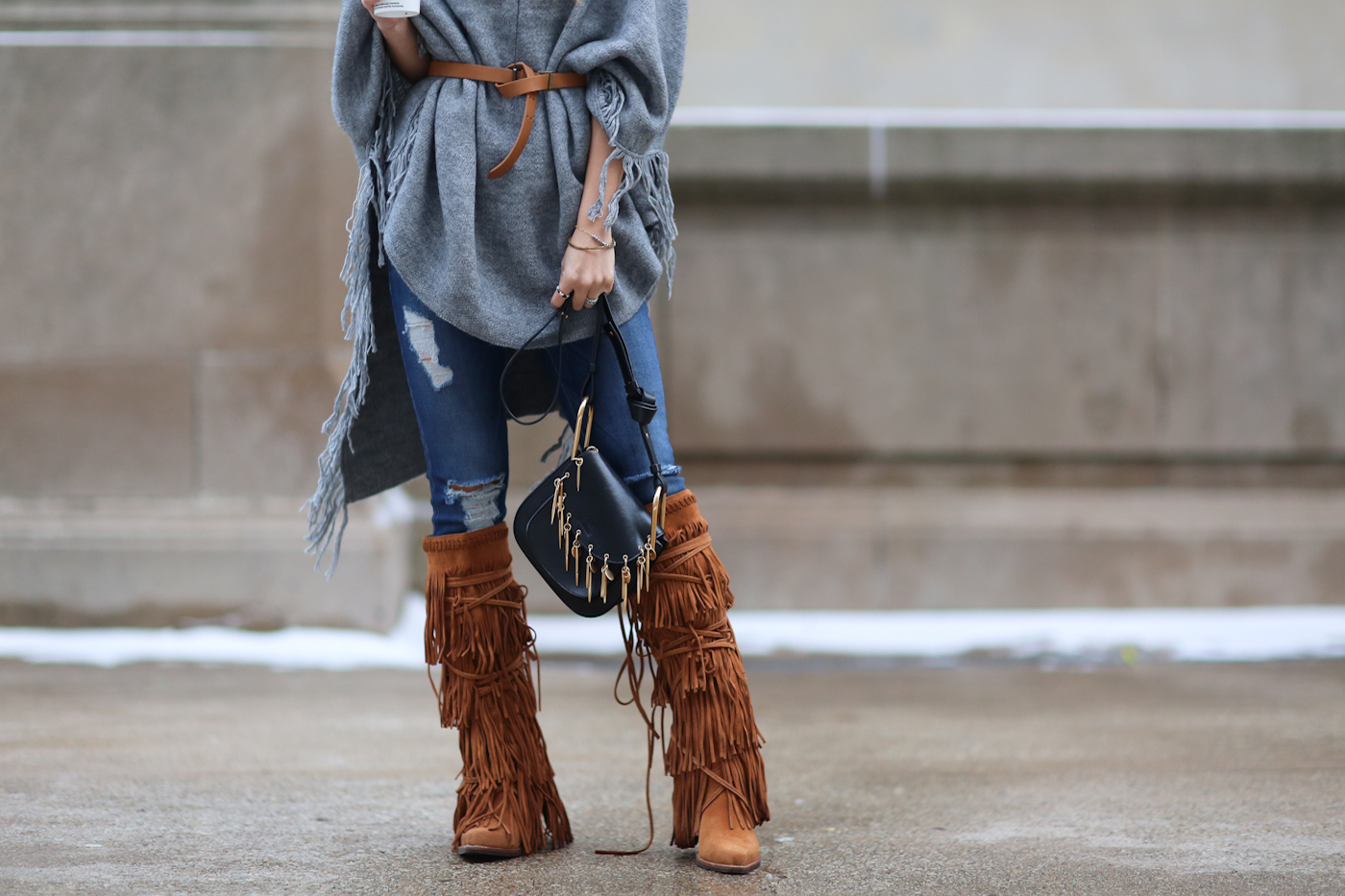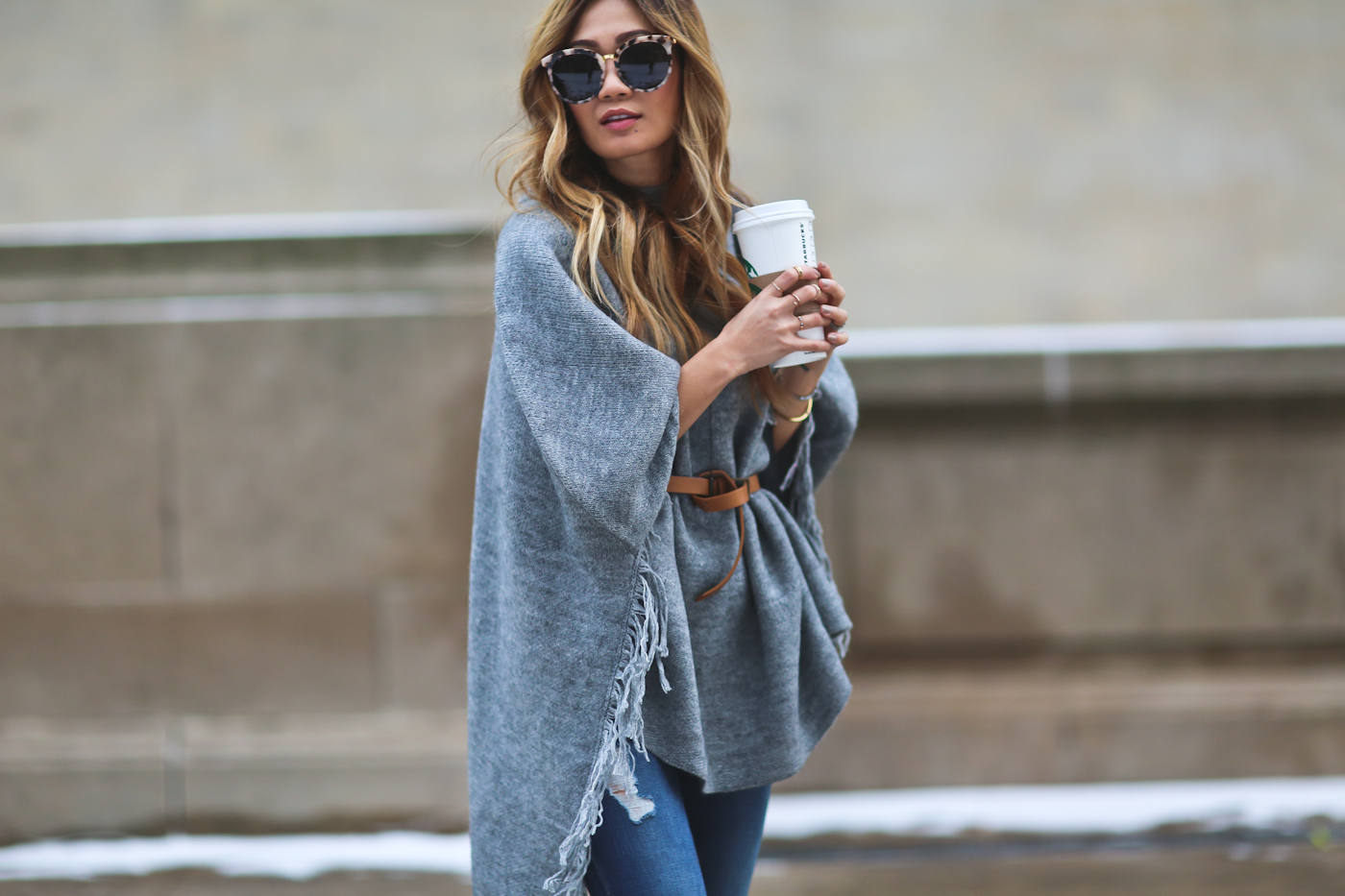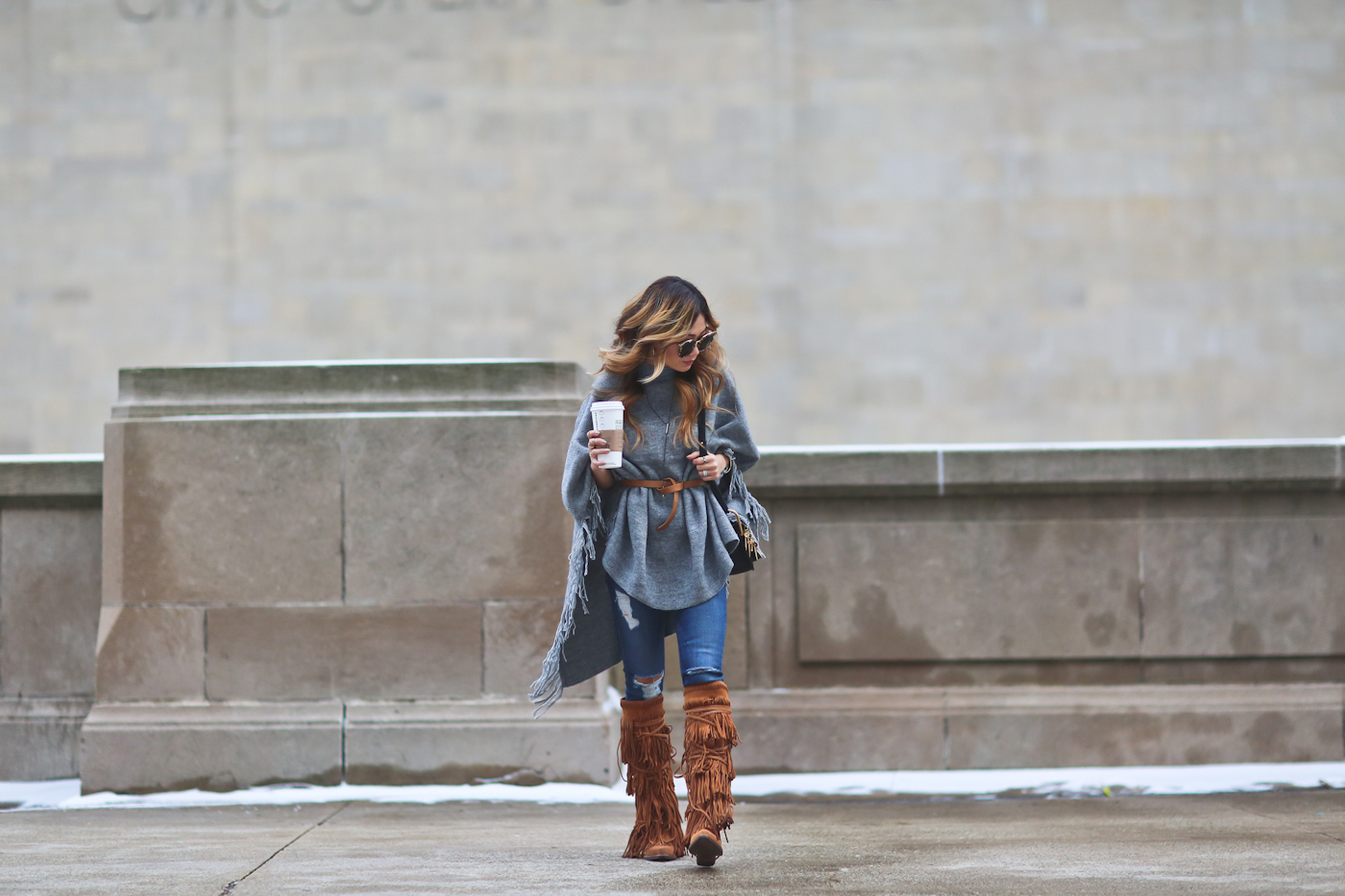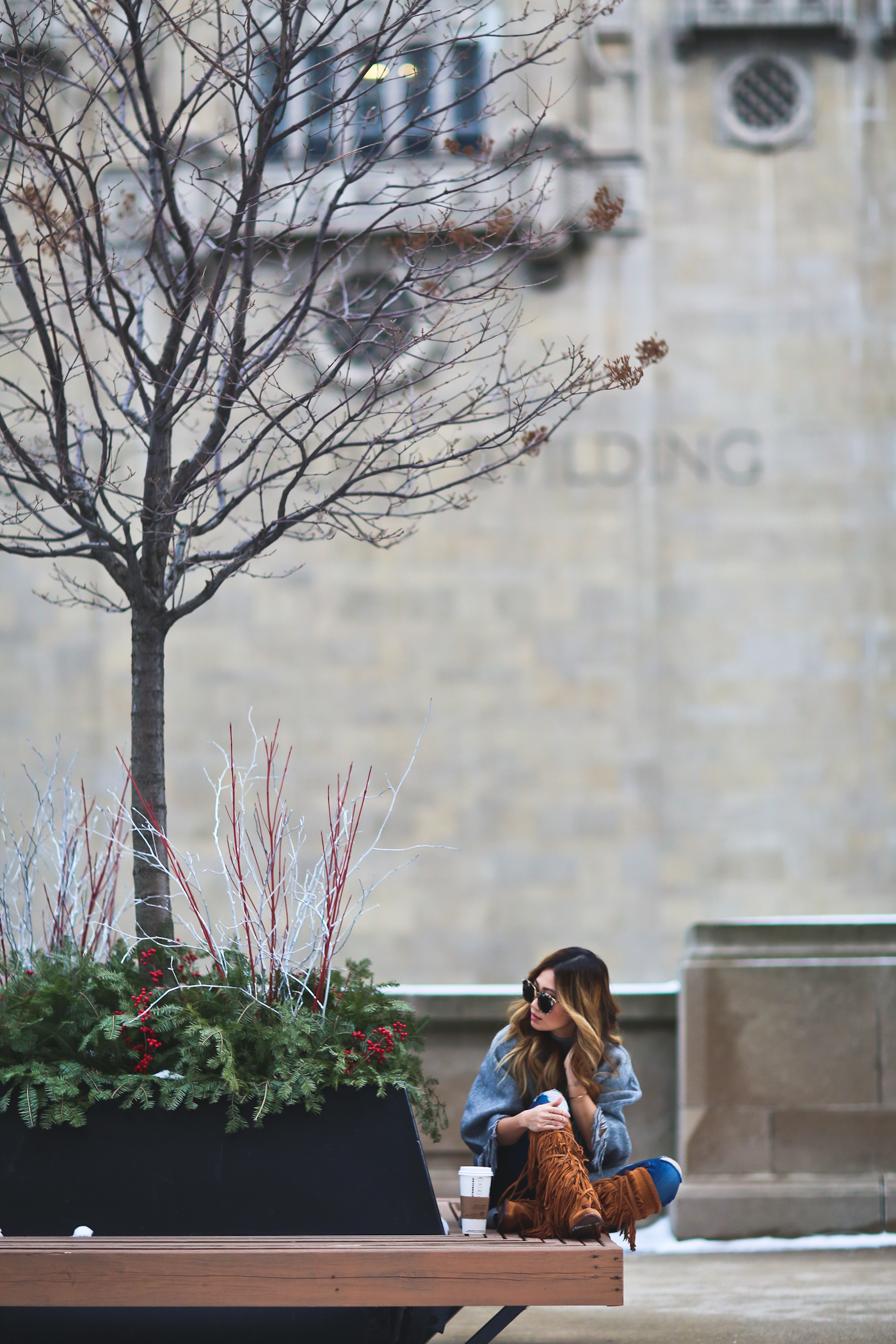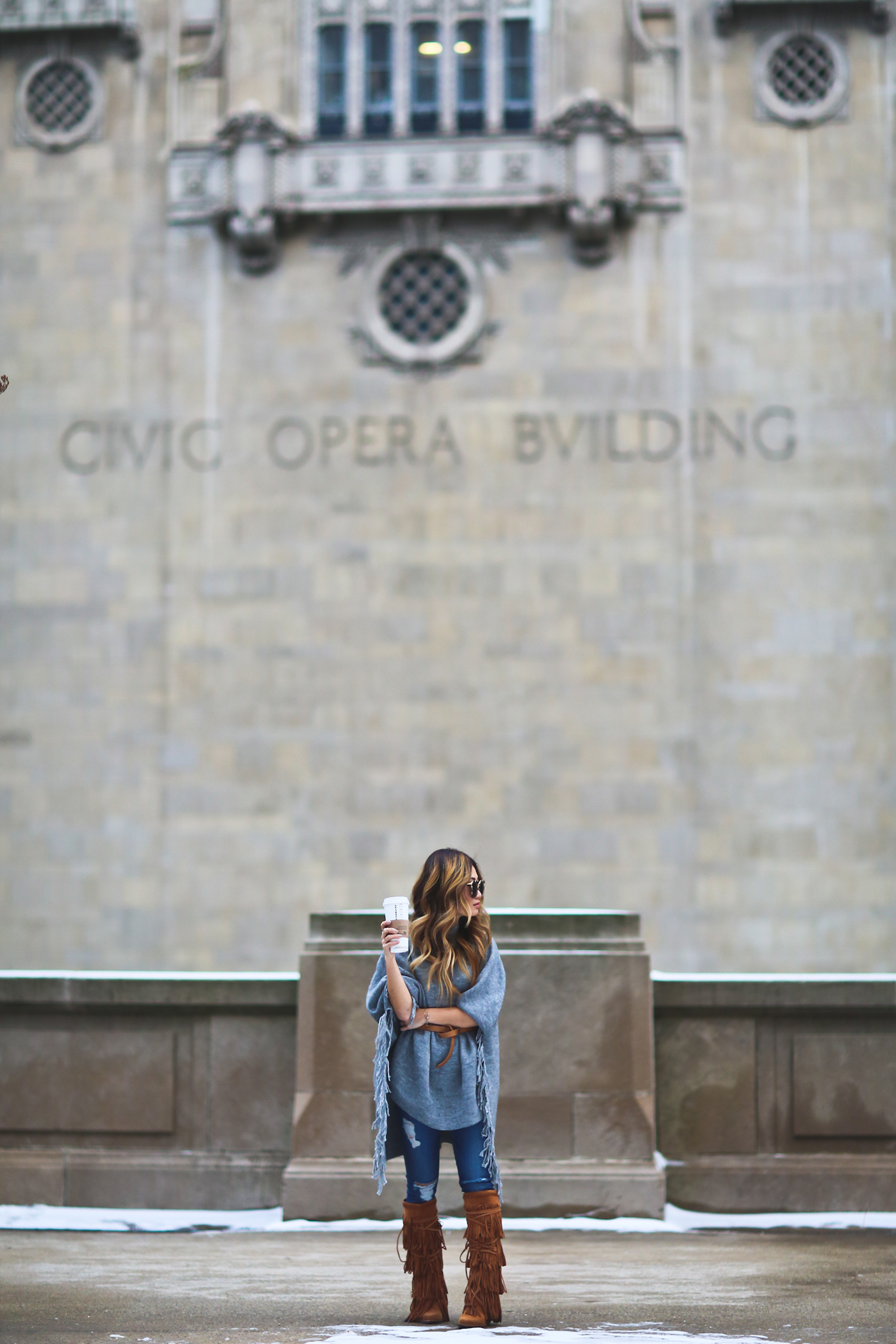 //  poncho – THANKS TO THE OUTNET  //  jeans – flying monkey  //  boots – jeffrey campbell  //  bag – chloe  //  sunnies – gentle monster  //  necklace – THANKS TO KENDRA SCOTT  //

---
---
//  SHOP THE LOOK  //
---
---