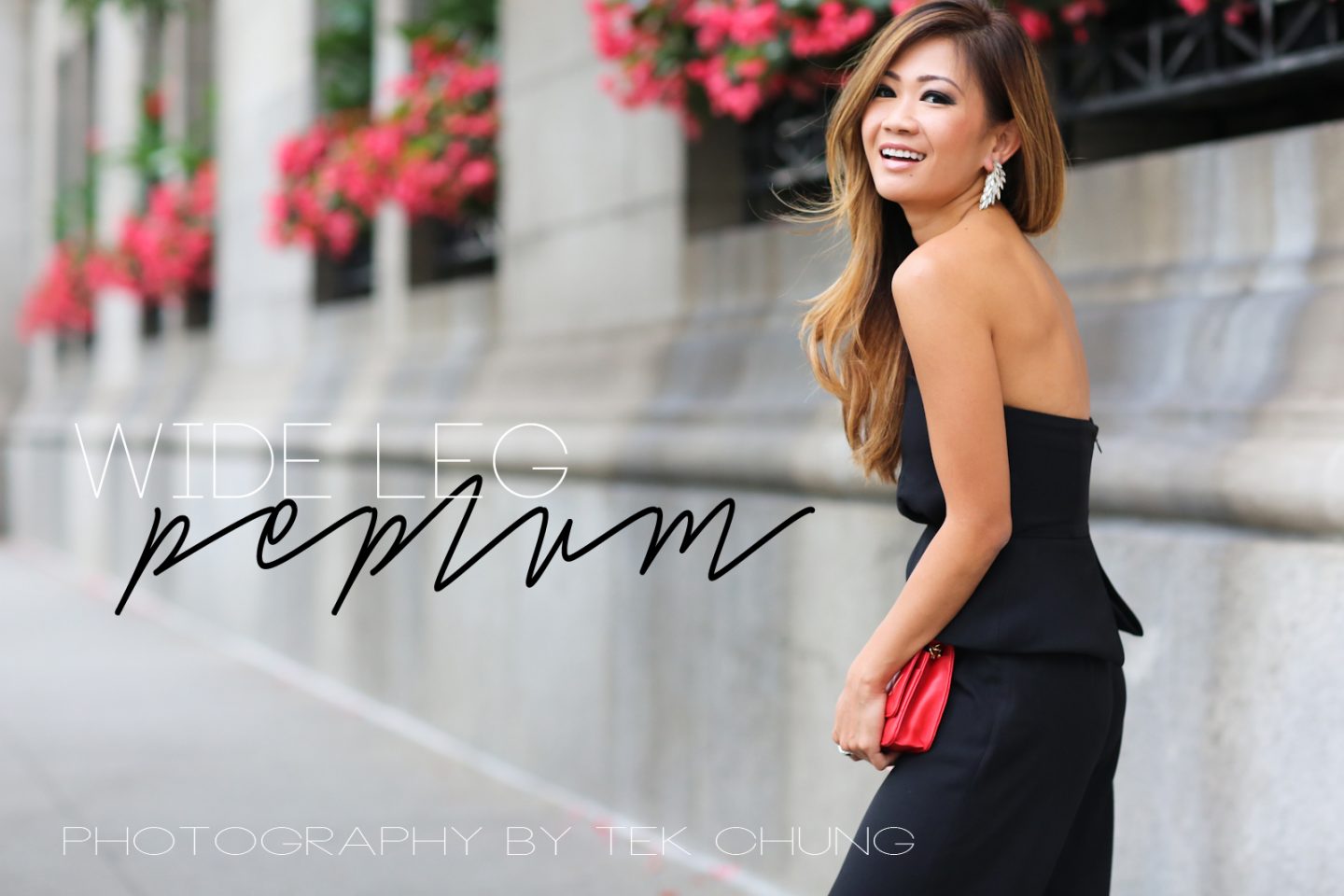 So I crashed a wedding… well half crashed, half invited… and I liked it!  This has been the second time the hubs and I have been invited to "crash" a wedding and I gotta say… I am loooooooooooving the concept.  So what is this new-age wedding crashing thing anyway?  This means that we are basically invited after the dinner portion ends and the party portion begins.  Good to know that people find us fun to have at a party.
Are we offended?  Heck no!  It makes total sense to me.  Sometimes you  have those group of people that you know and let's be real real… you aren't super close with, but you see from time to time and that you find them fun to be around.  Not anyone who would really get a formal invite to your big day… but hey.. once the veil comes off, the bustle is up, that R Kelly jam comes on, and you kick off those heels… you're open to be around anyone who makes you smile.
Enter Shai.  I will drink up the bar, eat your dessert table, and get people riled up on the dance floor.  I'm what you'd call a wedding hype man… I mean woman.  You know what I mean right?  When the music gets good and you look at the dance floor and it's kind of empty because either no one's that drunk yet or people are just waiting for someone else to start.  That's where I come in.  First on the dance floor, first in the dance circle and first to grab random guests and make them shimmy and have a great time.  Book me for your next reception and let me "crash" your wedding.  Hehehe…
I will say a GIGANTIC congrats to Tammy and Jerrel on their new marriage!  Girlfriend look STUNNING and this was the first wedding I've been to at the Chicago Cultural Center and it just blew my mind.  Soooooo damn beautiful inside.
Close up of my new golden locks by the ladies at EPOCH STUDIO SALON
(mention drunkonshoes and get 10% off your service)
But let's talk about this jumpsuit shall we?  I could not love it more!  Firstly it fits me like a glove, which is always the most important thing because I have a very petite frame.  The only thing I had to alter was to take the hem up about an inch and a half.  Even with my stacked stacked platforms here, it was too long.  This was the perfect outfit for this wedding "crasher".  I didn't want to stand out so I stayed away from color but I still wanted to be chic and different.  Secondly, I love the deep V in the front which isn't so va va vooooom but still is a little me-owwww…  and the small peplum adds to the lengthening effect of the whole jumpsuit perfectly, which I'm always a fan for anything that makes me look and feel taller.
And here's the big kicker… this jumpsuit is on sale for $44!!!  Get it now while supplies last!  I kept the neck pretty bare and put all my drama on my earlobes.  I always bust out my t+j luxe wing earrings for dressy occasions.  Added just a dash of color with my clutch and I was good to go.
I hope you guys enjoy the look!  What do you think of this wedding "crashing" concept?  Would you do it at your wedding?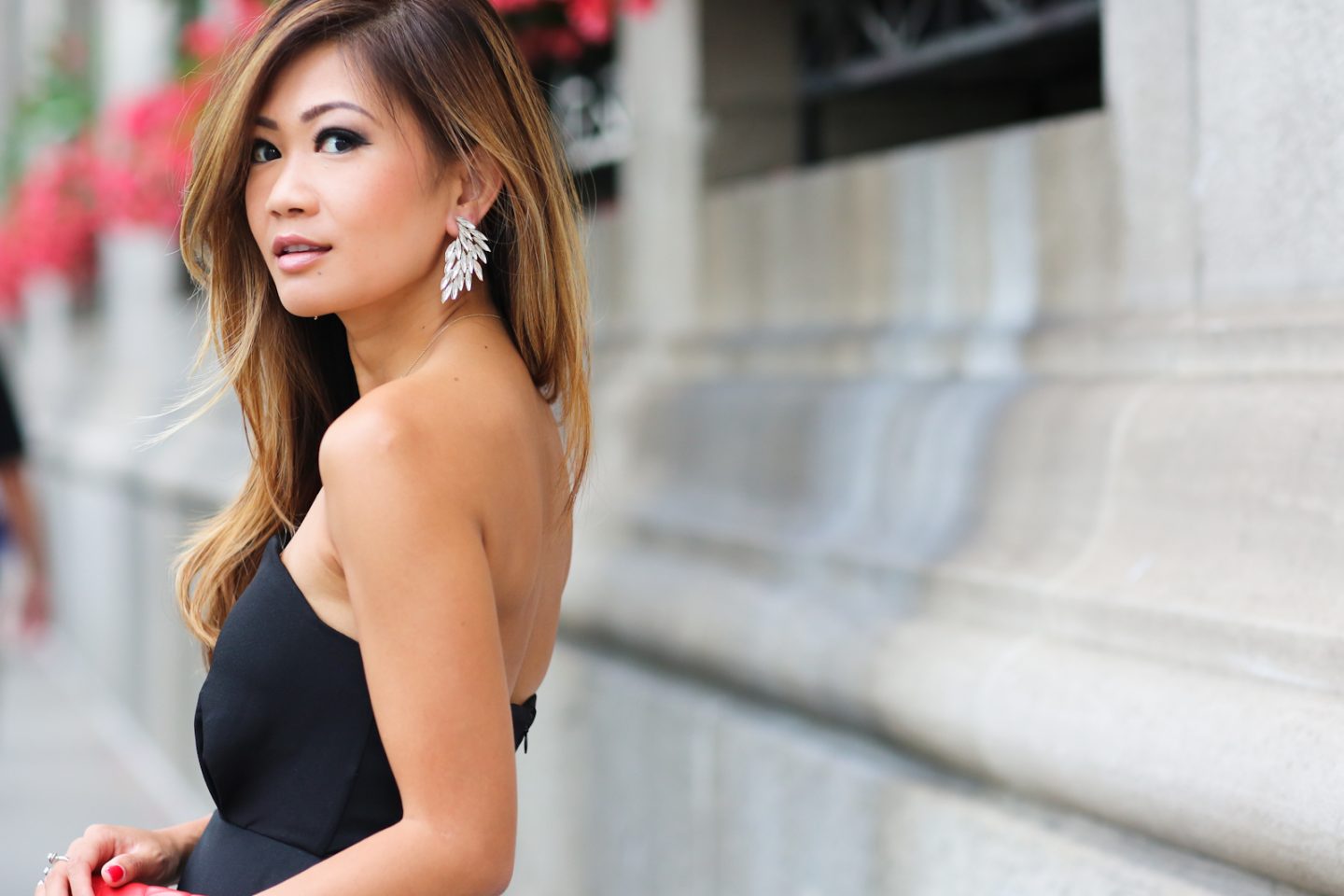 //  jumpsuit – nasty gal  //  bag – chanel  //  shoes – nasty gal shoe cult  //  earrings – t+j designs  //  rings – kendra scott and tiffanys (old)  //

---
---
//  replicate the look  //
---
---