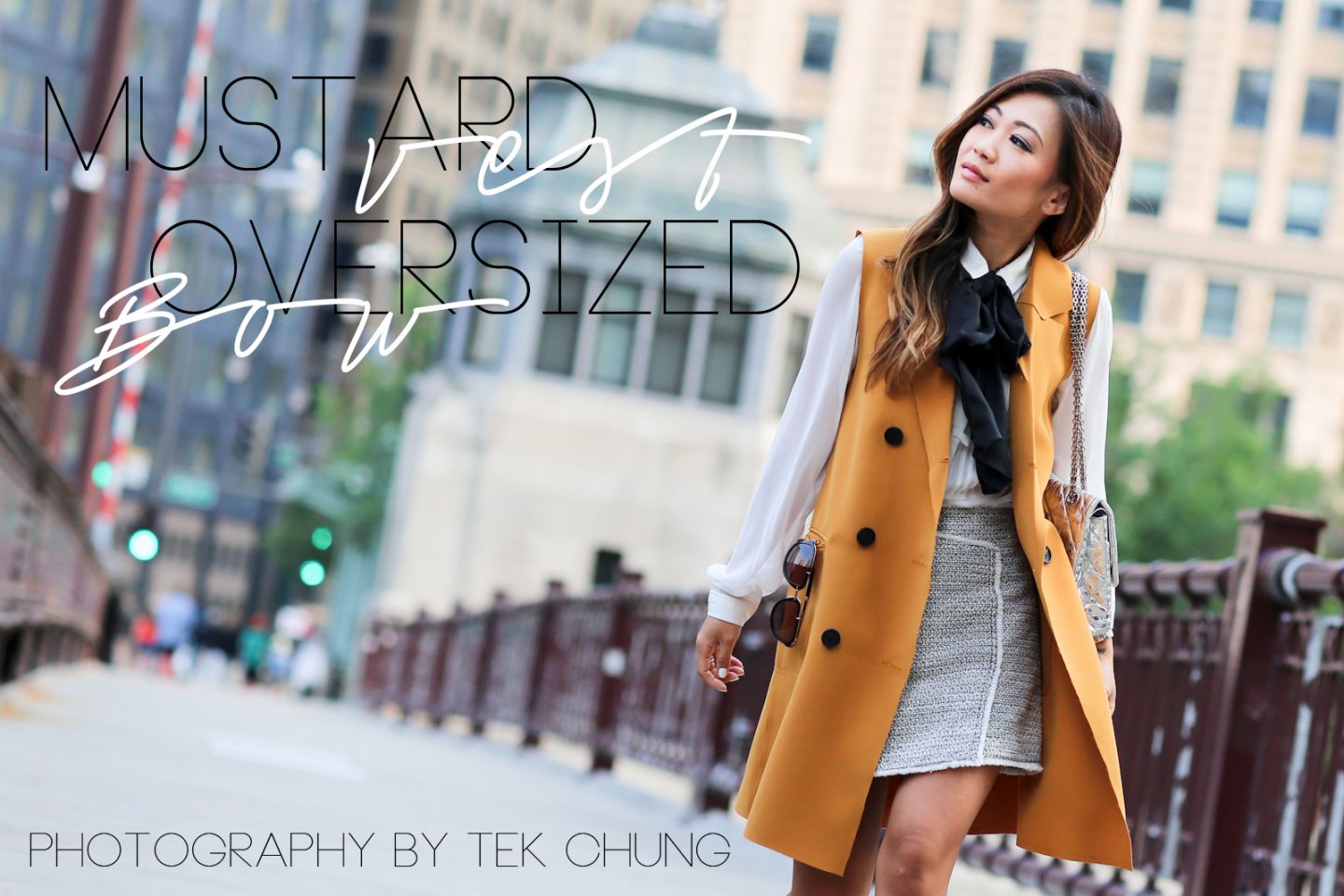 Good morning you gorgeous nuggets. I hope you are having a wonderful week so far!  Sharing this work outfit for those who have asked for a little corporate wear from me. Yes I do have a corporate job but I gotta be honest. I do NOT dress this nice at the office. Hahaha. It's pretty casual at my job and when I'm up til 2am working and also blogging and editing photos, I really don't have much brain capacity to work up an outfit like this on the daily for work.  I pretty much rock a pair of chinos and a myriad of sweaters every day at the office.  I also wear flats because I work standing up.  Sometimes I'll rock a dress and my bosses get impressed… little do they know it's probably due to the fact that I haven't done laundry in months.
But let's pretend I actually try to look good at work, shall we?  This is what I would wear to work if I had a good night's rest and also if I was really trying to dress for that next promotion. It's a perfect look to go from day, kicking ass in your meetings, to nights, knocking back a few cocktails with the coworkers. This look says "I am a powerful and intelligent woman who knows how to do corporate taxes AND dress well at the SAME TIME, so you should definitely promote me and give me more monies!"  Lol. She's who I try to be everyday but pretty much fail at all the time.  But if you are one of those morning people weirdos that have the time and energy to put yourself together (I envy you… do you also work out at 6am before heading into the office in your stilettos?), give this look a try.  All jokes aside, this look is actually really easy to put together.  You just have to have your classic pieces.   White button down, loose vest, tweed skirt, silk bow, classic pumps…
I could not love this mustard vest more. It has raw edges which I adore and adds an interesting feature to the overall look. Plus I just generally love vests. For texture I paired this sheer button down blouse with a tweed skirt.  I have this thing for tweed. Remember when tweed blazers came back in style… Can we have that again please?  A classic Chanel one would be my dream item but I loved when Zara came out with so many styles a couple years ago.  I stupidly only got a couple and now I wish I had more tweed blazers!  But okay now I'm just going into a tangent.  Probably because I'm writing this on the bus on my way to the office where I look nothing like this girl in this post.  Lol.
Of course this ensemble would not have its KAPOW status without this beautiful over-sized silk bow.  I've always wanted the Saint Laurent bow but the price tag was a bit hard to swallow at a little over $600!  Momma just doesn't have that kinda scratch to blow on a bow tie.  So… it really was amazing to have my beautiful and talented friend Grace of Lee-Lim create me a custom silk bow to mimic the style.  I actually love how mine is fluffier than the Saint Laurent version.  We loved how it turned out so much that she decided to create a line of silk bows to share with you all on top of her STUN STUN STUNNING bridal gowns.  And what's even better is to celebrate this little project, she is giving away one of these silk bows through an Instagram giveaway!  Please follow her @leelimcollective and enter her giveaway!  Oh and peruse through her account and catch a glimpse of the SHIELA gown.  Did you know that dress was inspired by moi and named after moi?  Did you also know my legal name is Shiela?  I'll save that explanation for another day.
//  top – nasty gal  //  sleeveless jacket – topshop  //  skirt – topshop  //  bow – lee-lim  //  shoes – miu miu  //  sunnies – marc jacobs  //  bag – chanel  //

---
---
//  replicate the look  //
---
---