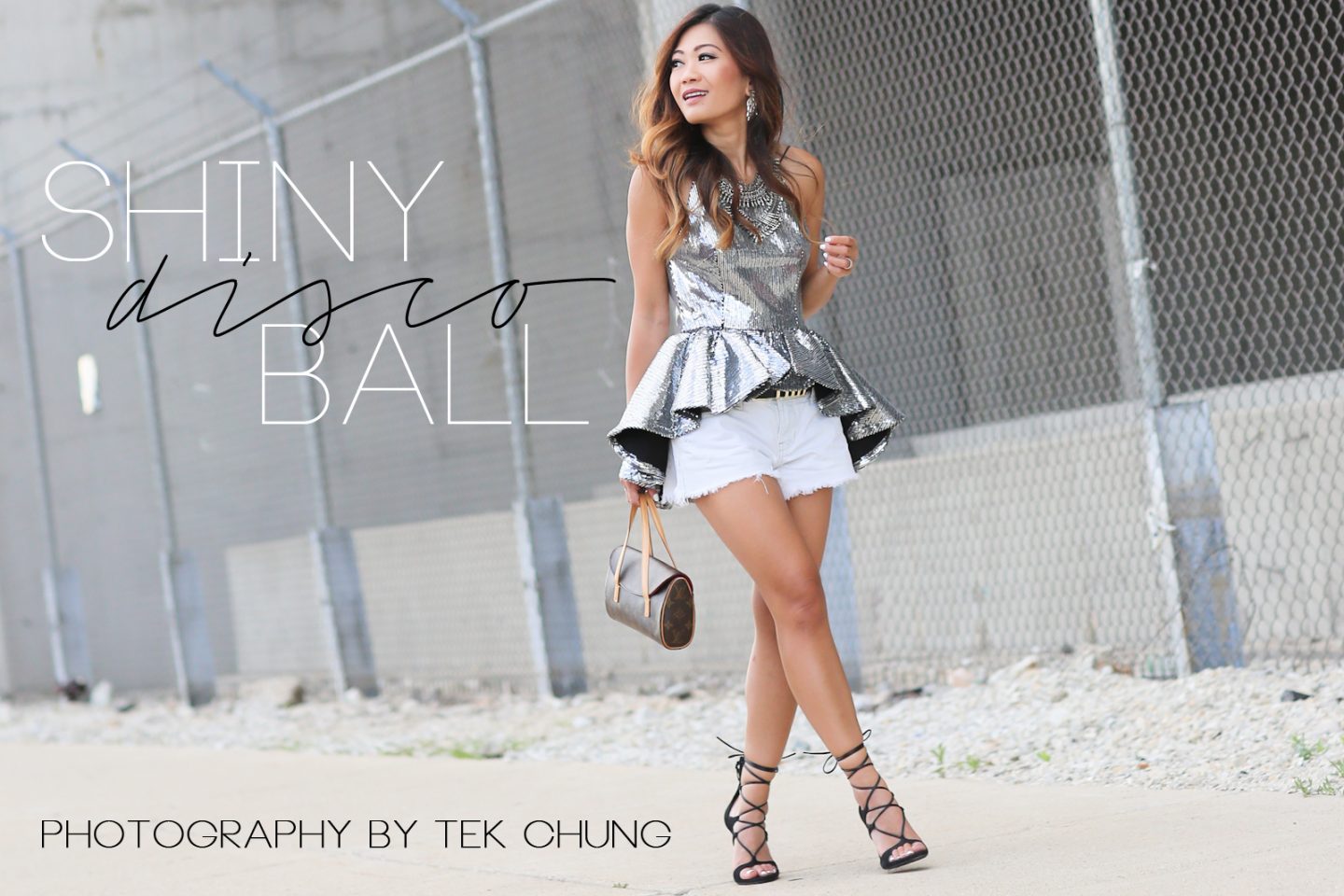 When you get a spontaneous message to get dressed to go to a "summer soiree" hosted by Grey Goose and Urban Daddy…  what do you do?  I'll tell you what you do.  You grab that disco ball of a top you have lying around, throw on some shorts and heels to make you look so dumb on the cobblestone, but you don't care either way… then go flying out the door!  But first… photoshoot with the hubs.  Duh!
This was an insanely fun and spontaneous night with my bae Janet of Fashionaholic!  I met so many fun people one of which was this beautiful French man with his beautiful French accent who just kept magically appearing with a drink for me.  I gotta say, when Grey Goose puts on a bash, they really get it right!  The cocktails were flowing from every which way… and might I mention I am a total vodka girl.  AAAANNNDDD Grey Goose happens to be my go to vodka of choice.  Want to be instant friends?  Just order me a double grey goose vodka, easy on the soda, with TWO limes.  The event was at RM Champagne Salon in the West Loop which is one of my fave areas in Chicago right now.  They have a fantastic patio in their alley… yep… I said alley.  It's so cute in there though.  But terrible for heels since it's primarily all cobblestone.  A fact that I always seem to forget.  So yes… pretty sure I stuck out in my sequin peplum top and stilettos but I guess I don't really care that much about sticking out do I?  Why else would I even OWN a top like this.  Hehehe…
I hope you enjoy the look!  Grab all the details at the bottom of the post plus a little fun fun fun from Grey Goose x Urban Daddy
//  top – nasty gal  //  shorts – old  //  shoes – stuart weitzman  //  bag – louis vuitton  //  necklace – dylan lex  //  earrings – t&j designs  //

---
---
//  replicate the look  //
---
---
Thanks so much to Grey Goose and Urban Daddy for hosting a fantastic #SummerSoiree at RM Champagne Salon!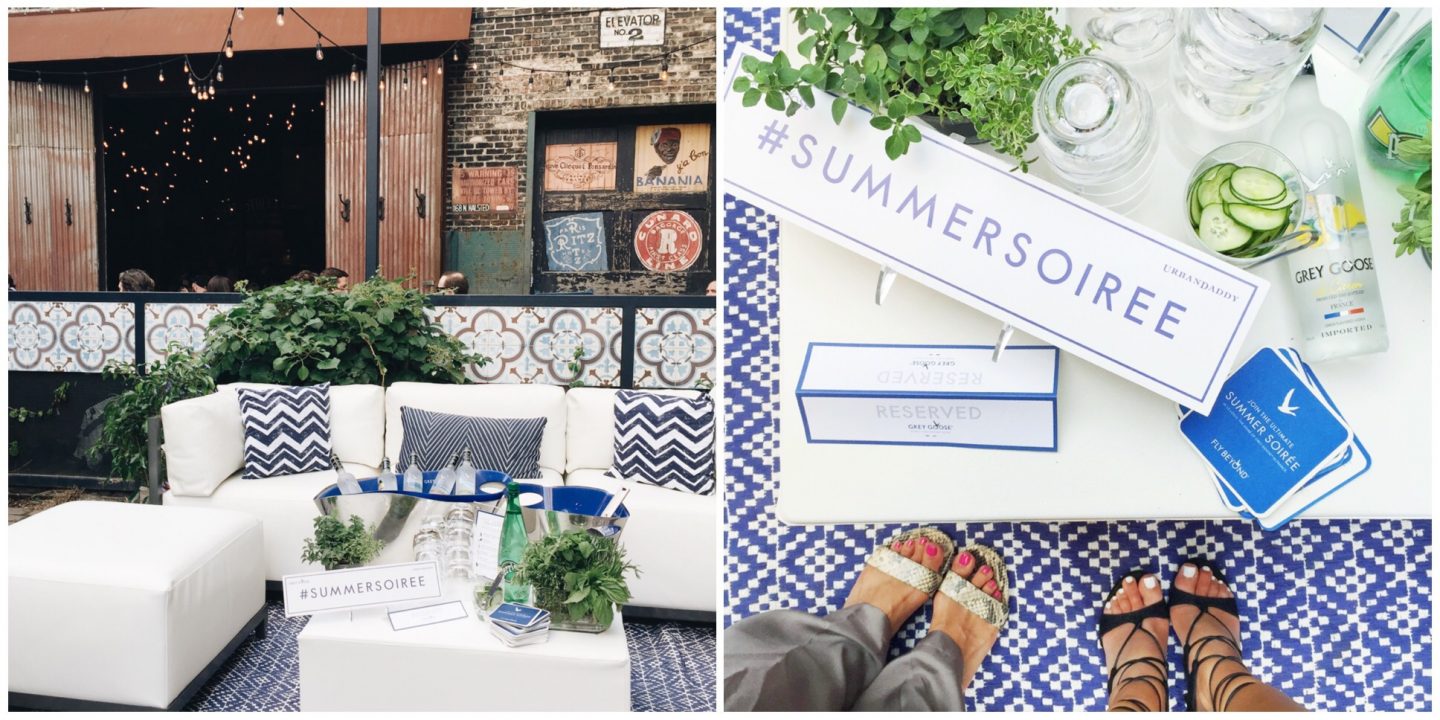 And oh by the way… Grey Goose wants to send YOU on the Ultimate #SummerSoiree in France!  Click on the image below on details on how to enter!  I mean.. they should just send me too right?  I'd be a great host!