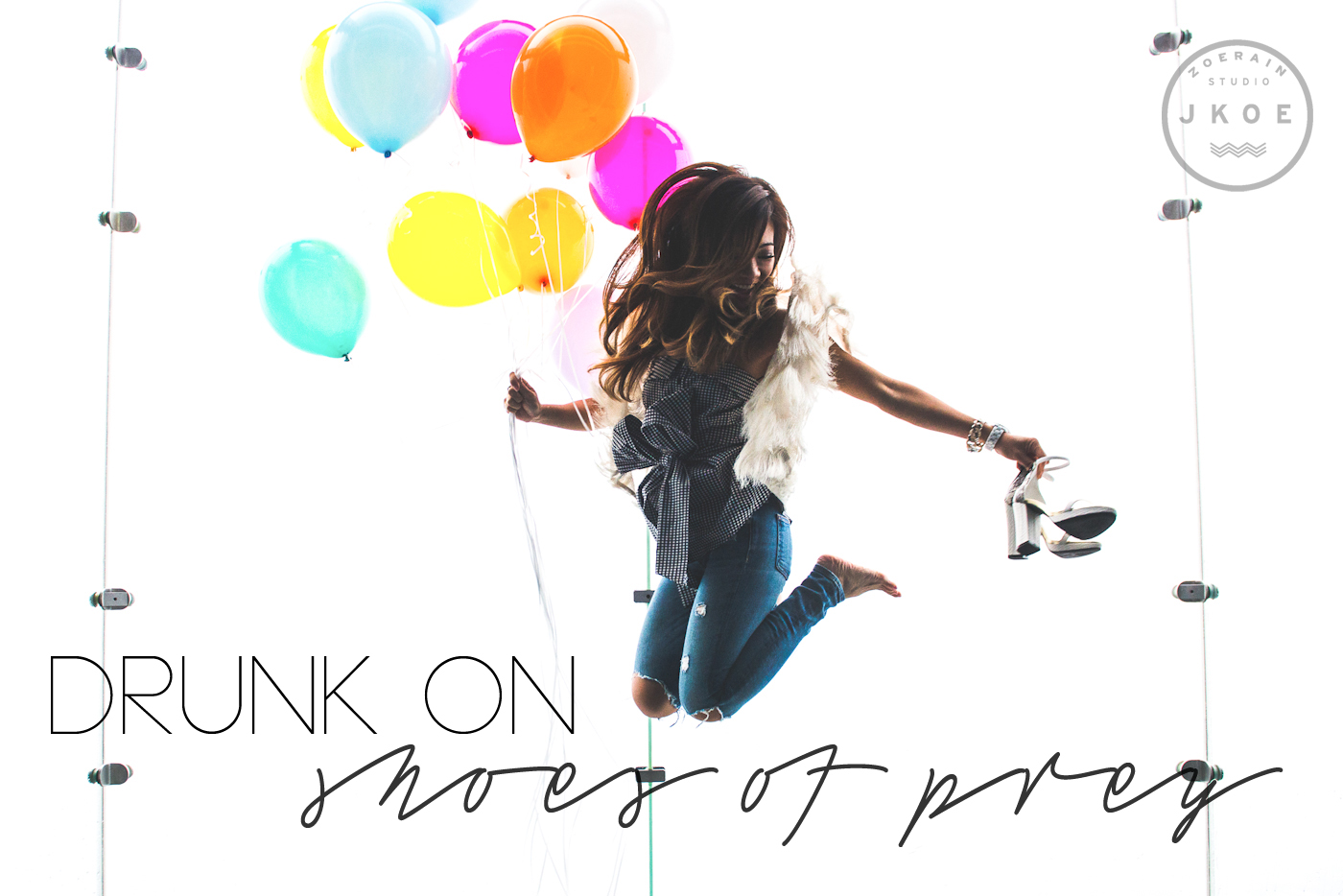 Hi everyone!  I am soooooo pleased to finally release my collaboration with SHOES OF PREY!  I've had so much fun in this process… from the designing to the funnest photoshoot I've had to date (thanks to Miss Zoe Rain).  So without further adieu, I'd like to introduce you to my first pair in a series of 4 pairs of limited Drunk On Shoes of Prey designs.
Like most ladies, I've always wanted to play around with designing my own shoes and thanks to SHOES OF PREY, you can get pretty darn close to your own dream pair.  When I first got approached by the team, I had no idea a website like this even existed.  I quickly looked them up, did my research and poked around the site.  A couple hours later I was knee deep in about 6 design prototypes in progress before I had to stop myself from going too nuts!  It was just way too fun!  At that moment, I knew I had to do this collaboration.  I am honored to release this first pair for all my ladies out there!  I am so excited to walk you through the thought process of my first pair of the collection and to take you through the design process so you can get started on your way to your own dream pair.  I  hope you enjoy this post and that you also consider purchasing MY DESIGN to add to your shoe closet.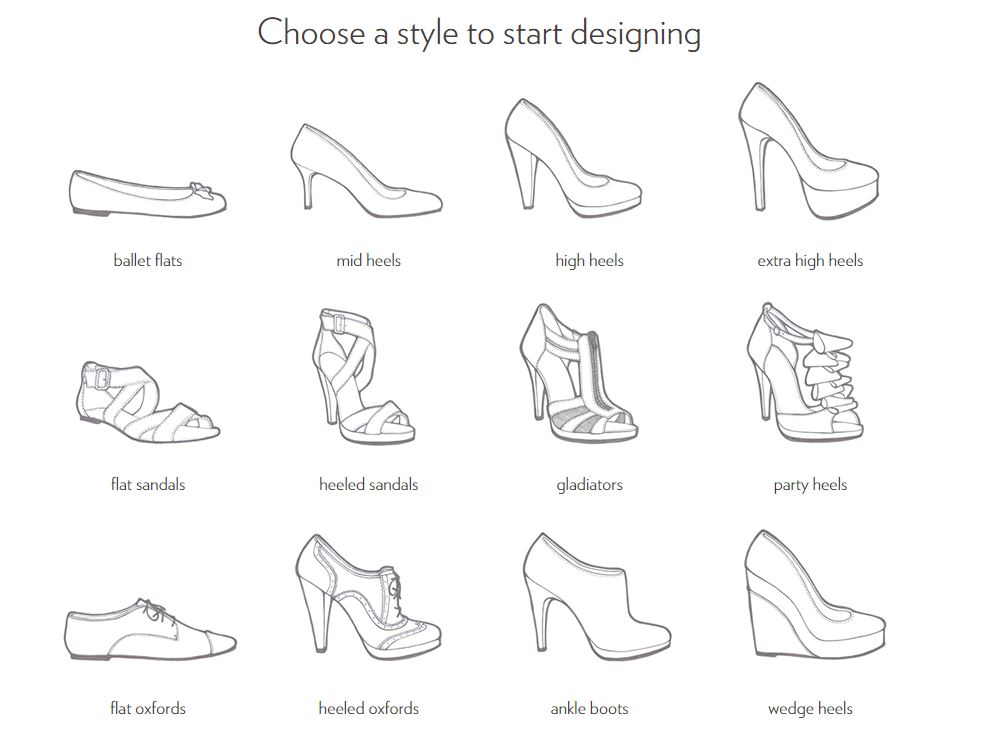 The process itself is pretty simple and self explanatory. The website does an amazing job taking you from start to finish, even showing you some inspiration pairs other users have created along the way.  You have the option of starting with one of the styles above and making edits from there.  Or you can go through the gallery of shoes made by other users and edit their designs to match your specifications.  Once you start clicking around and playing with the colors and fabrics you may find yourself with about 5 or 10 designs saved like I did.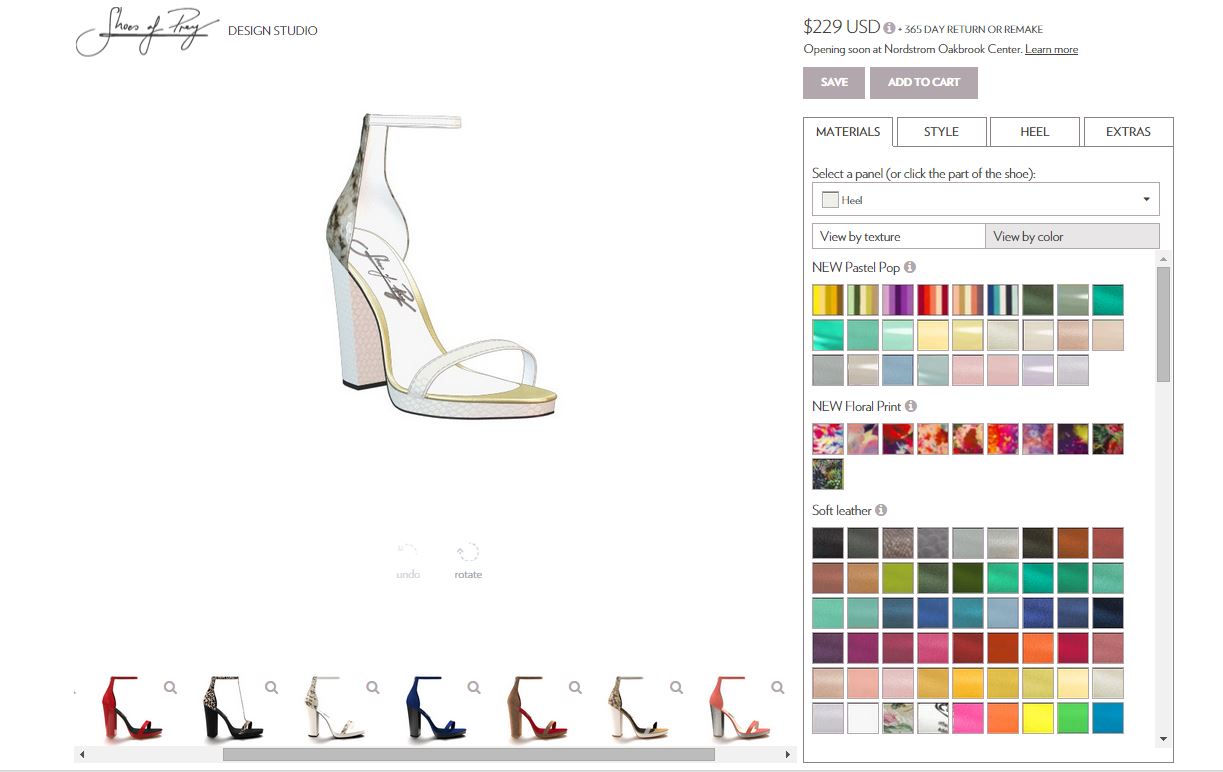 So here it is, my first design. How did I come up with it? Pretty much from staring at my shoe closet. I looked at all of my shoes and thought of the things that I liked the most from all my different pairs and things I wish I could have changed.  I knew I wanted to do a heeled sandal for my first pair and realized that I was really missing a fun white shoe with a block heel!  I think it can be really easy to get on the site and just go crazy on all the color options and fabric options so thinking ahead and deciding on a shoe color and silhouette that was missing from my closet really helped me narrow it down.  That's really what makes this site great!  You can create a shoe that you think you are missing from your closet!  So when I realized the color I wanted, I knew I had a good starting point.  From there I started clicking around and fell in love with the look of the snakeskin.  Then bam!  Inspiration for the rest of my collection just flourished.  Texture!  Each of my 4 designed pairs will play with texture.  I didn't want the shoe to be all white so I decided to go with the black and white snakeskin for the back heel cap and I think it definitely added some personality the the classic silhouette of the shoe.  I went with the block heel because most of my shoes are a stiletto heeled and I find block heels to be super cute and more comfortable.  When my shoes came in I was thrilled!  They fit like a glove which brings me to one of the greatest features of the website and the brand!
That's right!  365 day return or remake!  This just proves how much Shoes of Prey really cares about how happy you are with your design.  Feel free to read up on their return policies just to get really comfortable with your order.  The process is so easy and seamless.  Once your order is in, you will receive status update emails on how your new babies are coming along.  The waiting is the hardest part but rest assured that the team is making sure you receive a great quality product.  Once they arrive, if they are not 100% perfect just take advantage of their return and remake offer above.  So really…. what's stopping you?!  Start making your first pair right now!  Links to the site and also my design are located towards the end of this post.  =)  I hope you guys love it and enjoy your Shoes of Prey experience!
Stay tuned for more photos from this super fun shoot!

---
---
And now for the best part!
A good old fashioned GIVEAWAY!
Here's how it works:
1.  Visit shoesofprey.com and design your own pair of shoes using the 3D designer.
2.  Save the design to your online account.
3.  With each design comes a unique URL.  Paste that URL into a comment on this blog post.
4.  Only one entry per person is allowed on the blog.  One additional entry can be obtained via Instagram
//  Instagram bonus entry rules  //
Post the photo below to your Instagram account and follow and tag both @drunkonshoes and @shoesofprey
Use the hashtags – #dosofprey so we can find ya!
5.  The giveaway will end July 10th at 11:59pm CST.
6.  The winner will be announced on July 13th via the blog.
7.  The winner will receive a pair of my first design pictured above!
I hope you all enjoy making your own shoes and I can't wait to see the results here!
PHOTO CREDIT – ZOE RAIN PHOTOGRAPHY
also special thanks to the Willis Tower and the SkyDeck team for letting us shoot =)