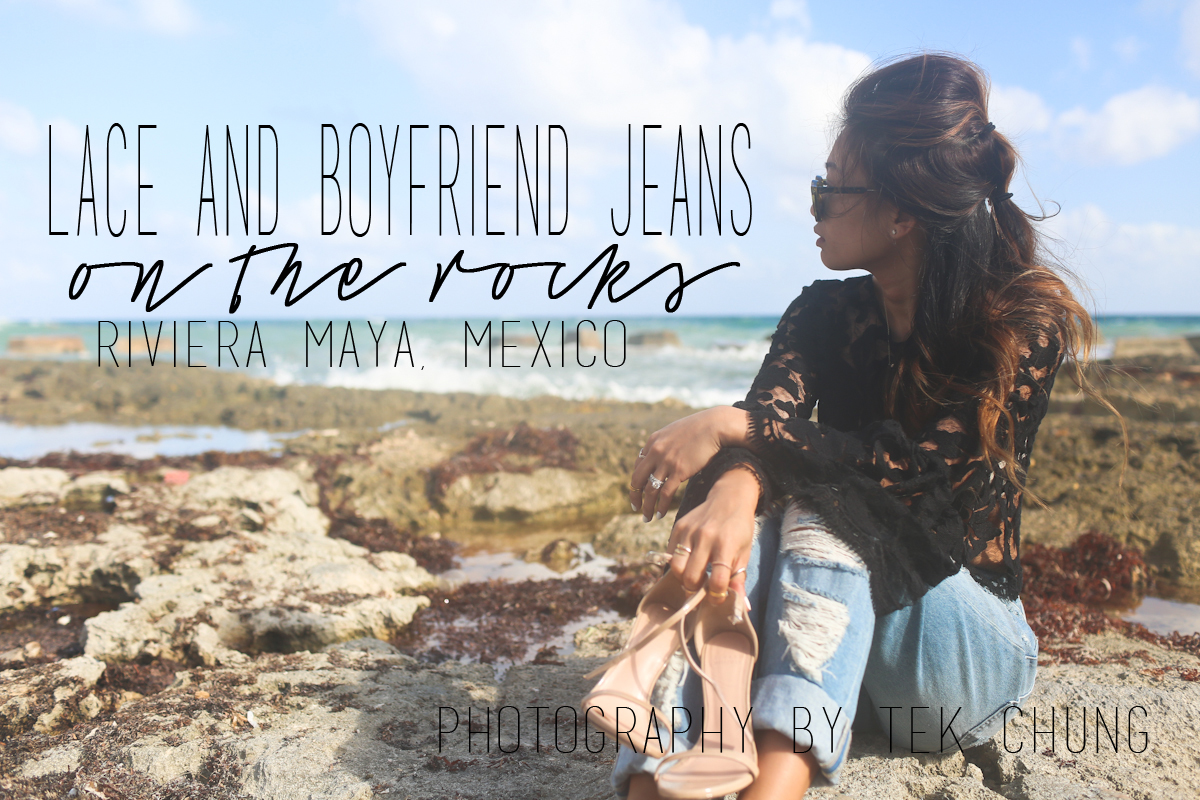 Hey guys… long time no blog post eh?  That's pretty much my story all the time.  I have been meaning to share these photos for quite some time but I always lag because I never have time to actually write out anything and I really like to write in my blog posts.  Not just about the outfit which I obviously love but also just let out some thoughts and ramblings that are rattling around in my brain.  So let's get on with it.  These photos are from Mexico, obvi and definitely are hitting me hard today as I am craving for some calm and serenity in my life.
As I have mentioned, I think….. the hubby and I have gone through the purchase of a new home and the sale of our previous home and we are now starting to come out of the insanity that comes with all of that.  I am still stressed about furnishing my new home as we currently have nothing but a mattress and boxes piled everywhere but at least the dealing with paperwork and lawyers and mortgage lenders and realtors are now over.  I definitely worked with an amazing team and could not be more obsessed with the sister realty duo that worked on the purchase and sale.  Danielle and her sister Kristy found us our dream place on our first showing and our first appointment.  Ridiculous.  And they also got our old place under contract within THREE DAYS of it being on the MLS and we pretty much got our asking price which put us at a profit.  BONKERS!  I'm saying… if you are in the city of Chicago and need a realtor, you would be dumb to even google or yelp.  Just give these girls a call and things move like lightning speed.  The only reason I was really so stressed is because of the mortgage side.  Do you have any idea all the hoops and paperwork and data you have to go through to apply for a mortgage?!?!  Especially when you are trying to purchase before selling your old place.  ZOMG!   They want everything!  Surprised they didn't ask for a urine, hair and blood sample.  But really in hindsight, the timing all worked out exactly like I had hoped.  Well I can't really say hope because I busted my ass to get it all to work out the way it did putting us in the best possible position.  So now all that is done and it's onto the fun stuff like furniture shopping and decorating…. all except for the fact that for some reason the two vendors I have purchased some pieces from are literally failing all the FAILS!
One Kings Lane – ummmm…. WTF.  Seriously WTF!!  I was fine when I ordered my bed frame and couch that it was going to take a couple months to get to me.  Sure no problem.  I know how this works.  Furniture always takes forever.  But why tell me it's going to ship and get to me by a certain date and then I get no phone call to schedule any delivery?  Plus when I call customer service, they say they can't help me because they don't deal directly with the vendors?!  How does that even make any sense.  And I keep getting my "case" forwarded to some sort of "specialist" who is supposed to contact me but really all they do is send me an email that says "Your delivery is scheduled to be on 5/19/2015."  Ummm… do you know that was yesterday?  So thank you for taking my $5,000 and giving me no furniture.  You're great.
West Elm on North Avenue – ummmm… WTF.  Seriously WTF!!  First you overcharged me on my order and tried to fix it except nothing ties out to what it should be.  Then I paid for delivery AND assembly and you came and delivered but did NOT assemble.  So I had to reschedule for you guys to come and assemble and also had to rip my husband a new one for not paying attention the first time.  He thanks you for that too.  So then you say you will adjust and credit me some of the delivery and assembly charge.  Which again, you tried to do but the numbers don't tie out.  Not something you really want to get wrong for your TAX SUPERVISOR client over here.  So I get it… let me walk you through the math.  Let me take the time out of my very busy days to go to the store and walk someone through the math.  Brought my own calculator and everything.  It takes close to 2 hours at the store to which I still received no solution but a "let me take some more time to look at this and we will give you a call."  So where's my call?  I've been calling and leaving my contact info asking for a manager to call me back and there has been nothing.  Thanks for that.  Oh and did I mention I also ordered furniture covers for the outdoor furniture and you sent me the wrong ones?  Oh and by the way, I love that you sent me the wrong ones and now the correct ones are out of stock until NEXT SEASON!  So thanks for that too.  You're great.
Let's pile that on to all the other administrative stuff I have to do in my life right now like pay my bills, reinstate my dog's insurance, make sure I put together a new bill payment schedule for the new place, contact the gas company and electric company to transition everything under my name, close on the separate sale of our second parking spot from the old condo, schedule multiple appointments with the original contractors to fix minor issues here and there, attempt to remember that there is no food in our fridge, balance my bank account balances with these huge furniture purchases, schedule and oversee the construction of our roof deck "roofscape", feebly attempt to catch up on what's going on in my friends' lives because I really do care about it and I'm starting to come off like a flaky beyotch, try to stay on top of the hubby's work and social schedule while at the same time trying to be an understanding and "nice" wife when all I want to do is shove him in a box and send him to his family, tell myself to go to the gym but then feel like crap when I don't have the time to, juggle instagram posts, blog posts, social events, photoshoots, responses to emails, product deliveries coming to my office, brand collaborations…. PLUS manage a high stress and all consuming corporate life which involves having to learn what the IL edge credit is, manage the entire Federal Tax Return process and filing for the whole company, keeping on top with the pressure of being groomed for my next level position and meeting the expectations of a manager, and deal with internal deadlines that keep me up til the wee AM hours and make me want to hang myself right now as well as trying to manage my staff like a good leader and teaching him because that means a lot to me too…. oh and I have to make sure to track my package returns and make sure my refunds come through correctly from my stress induced shopping binges…. did I mention I need a personal assistant?
Which brings me to these ocean photos…  Can I girl get some calm and zen please?  Definitely missing this vacation.  Although I still had work to do, I was able to force myself to turn off my brain and eat and drink myself into a beach-side coma.  Being a grown up sucks really bad sometimes.  And when it rains it pours!  Thanks everyone for letting me vent that out.  I guess I just want to keep it real with you guys.  My life may seem all sparkly and shiny… but it sure as hell isn't.  Does anyone have any good ways that they stress?  Mine usually involves vodka, greasy Chinese food and massages.  But man, wouldn't it be great to be on a beach somewhere with no one around but still have WIFI service to check on IG and FB….  =)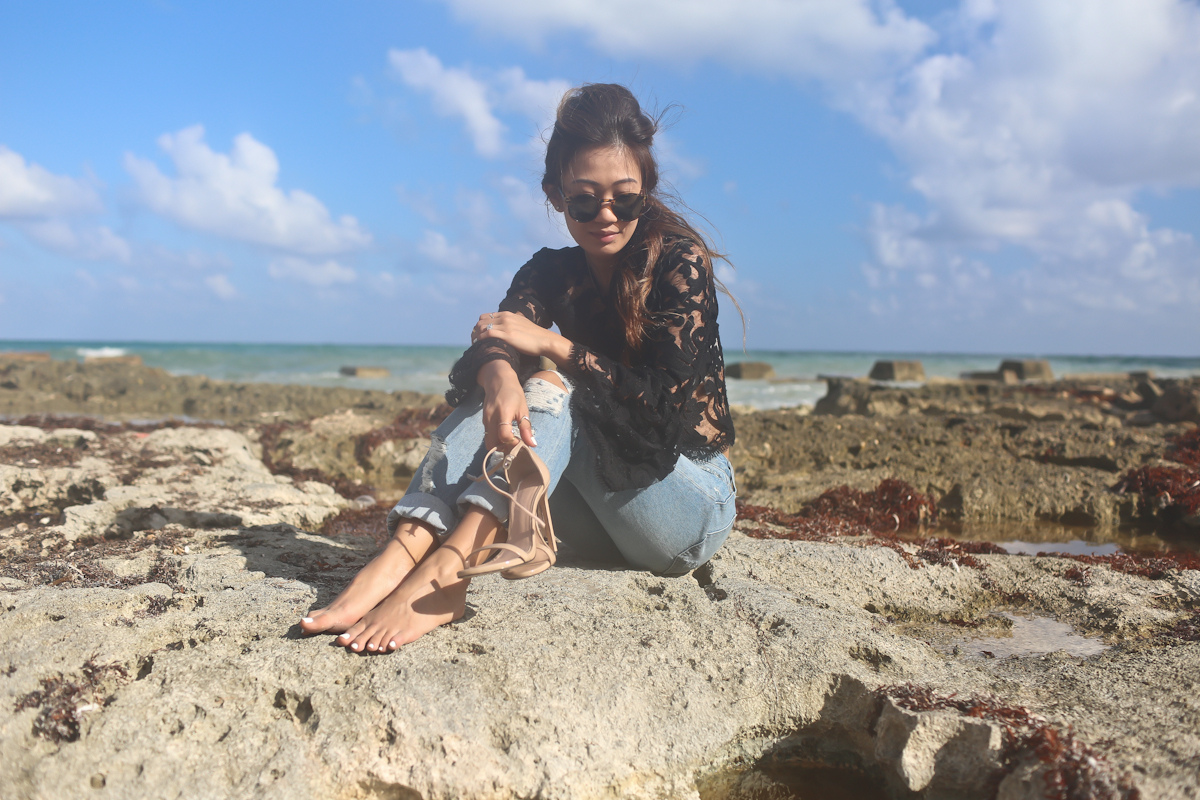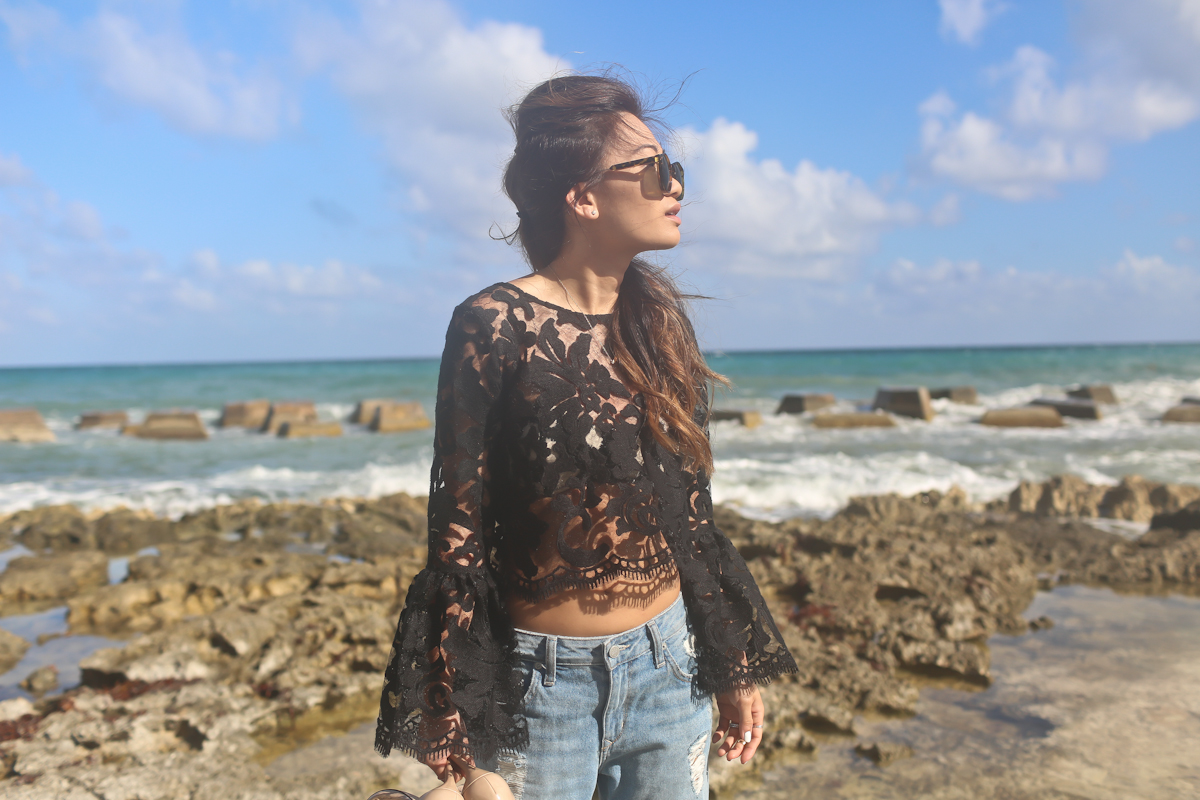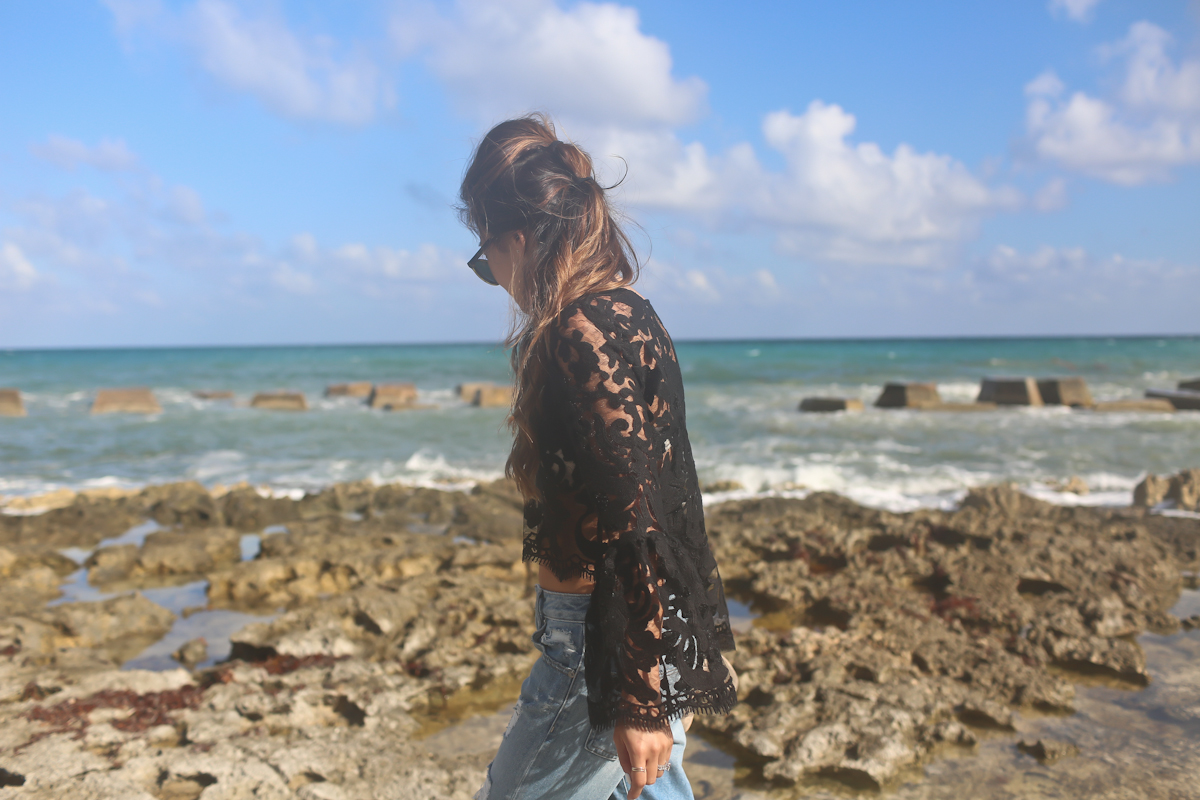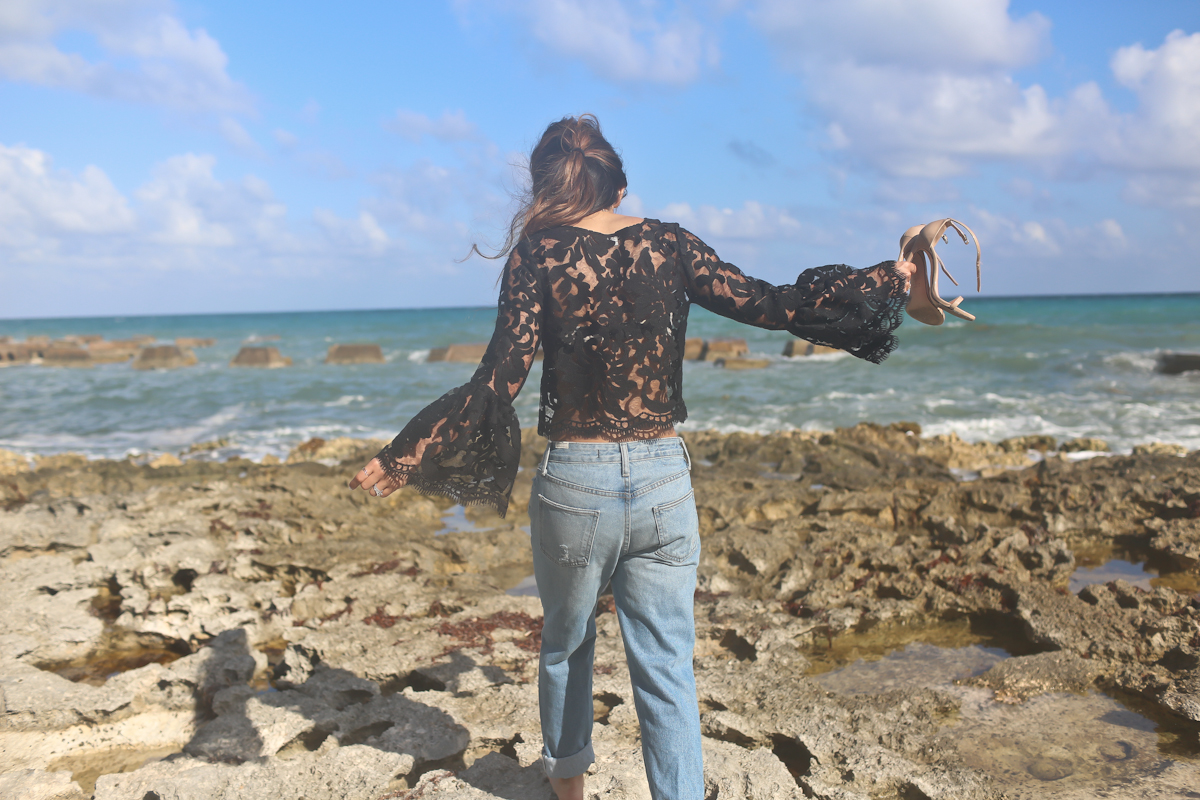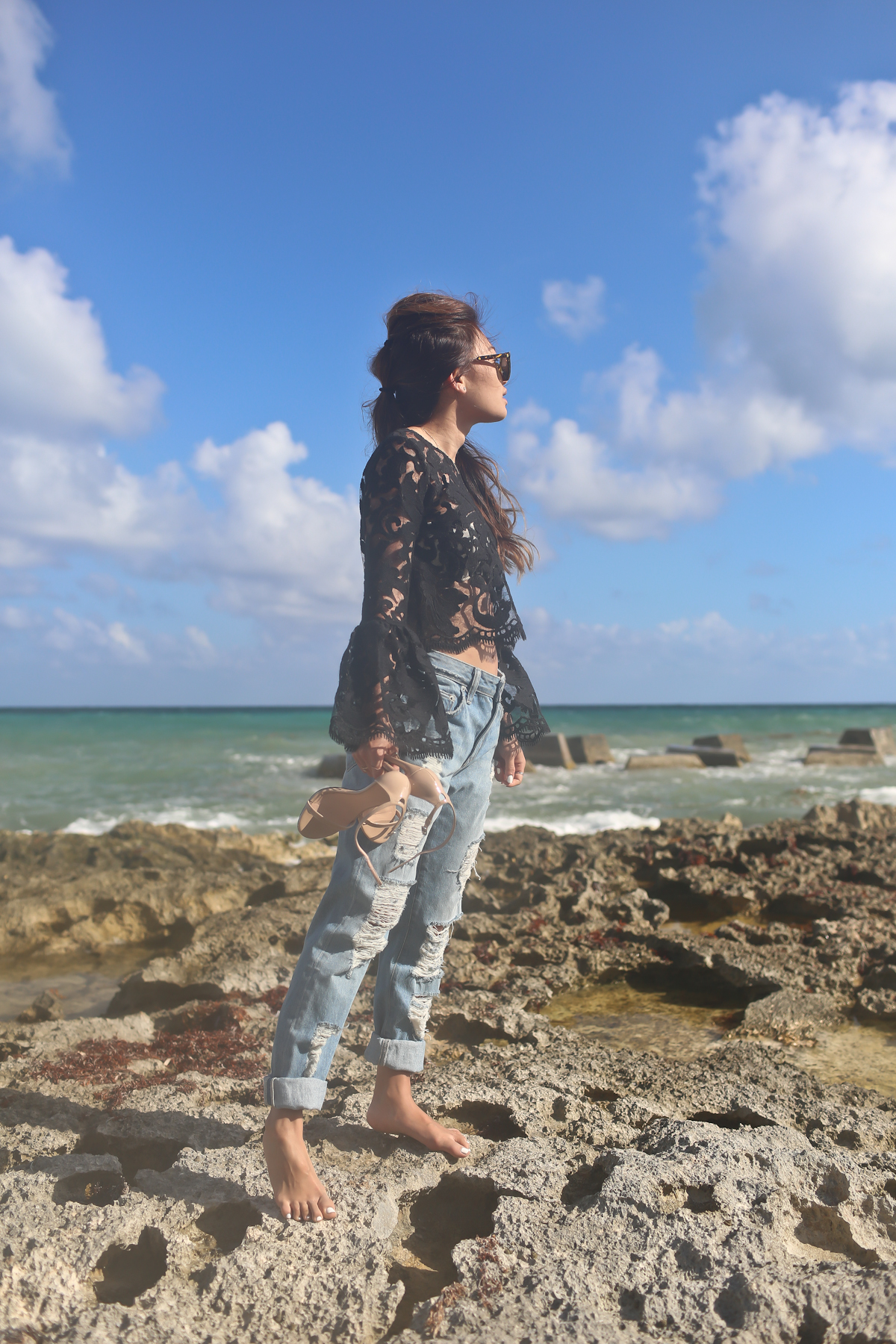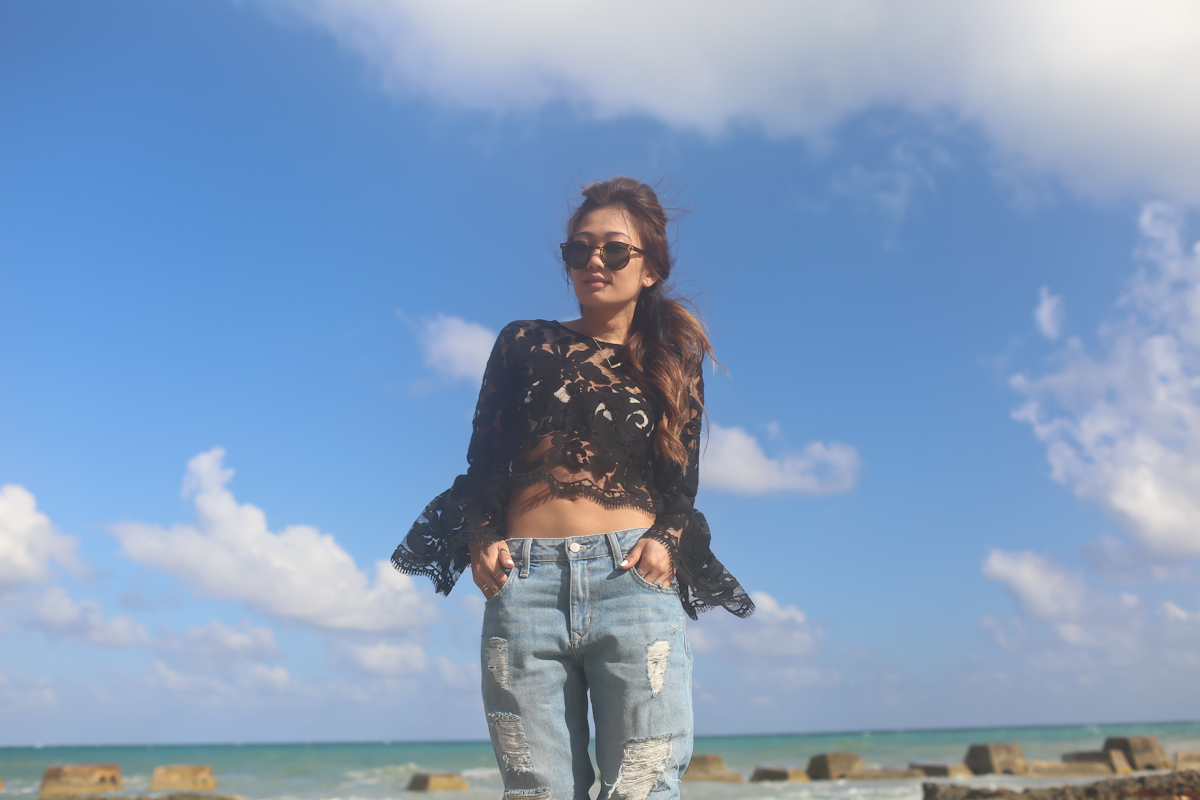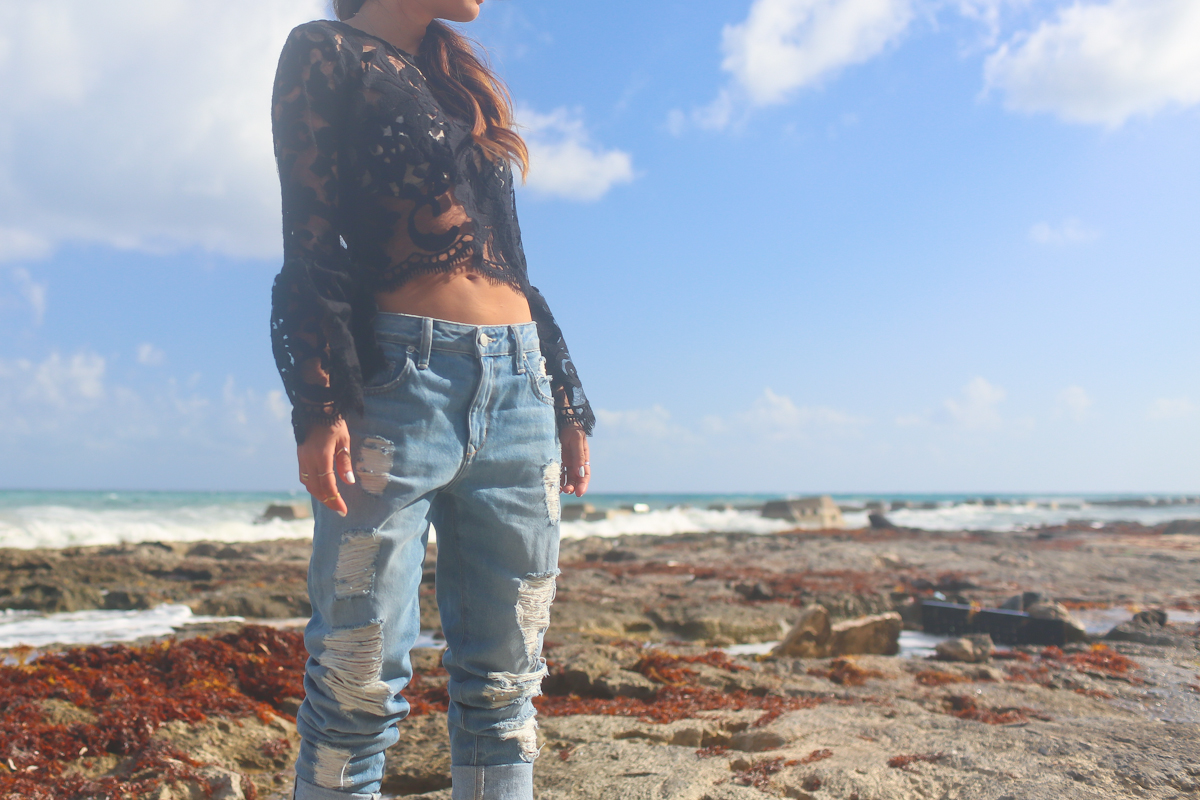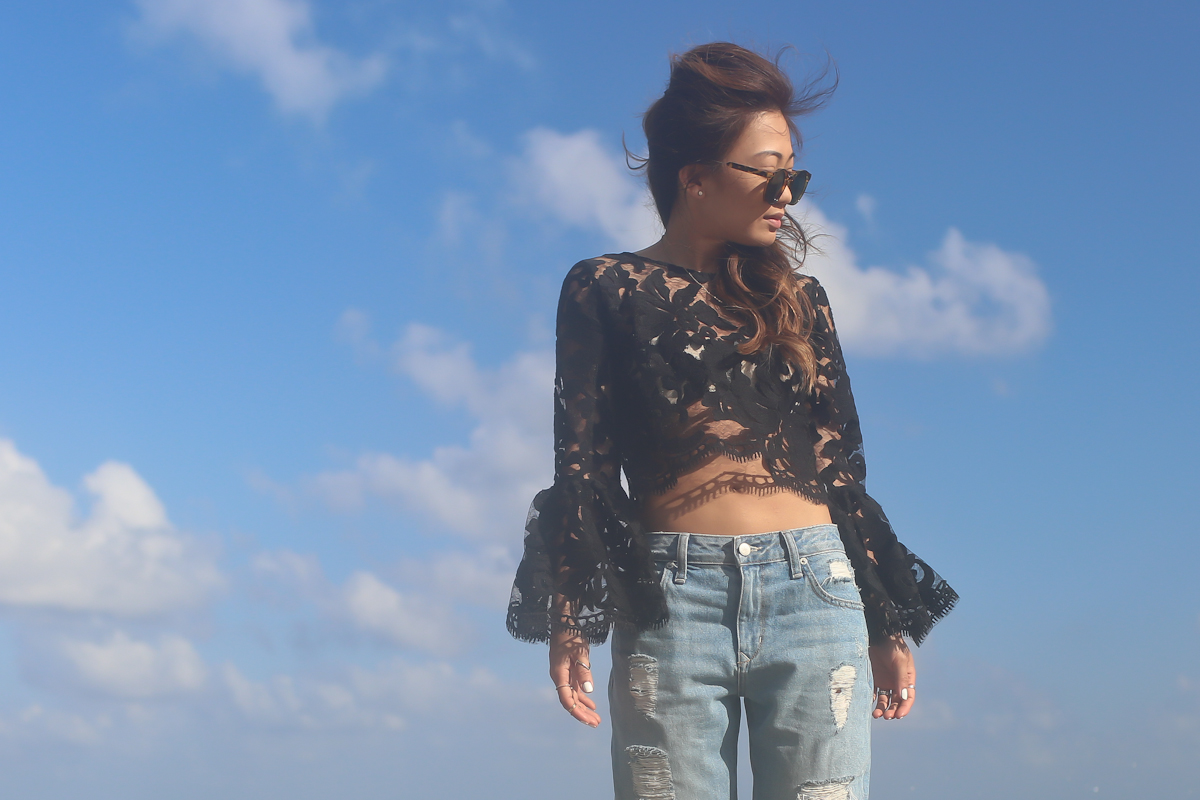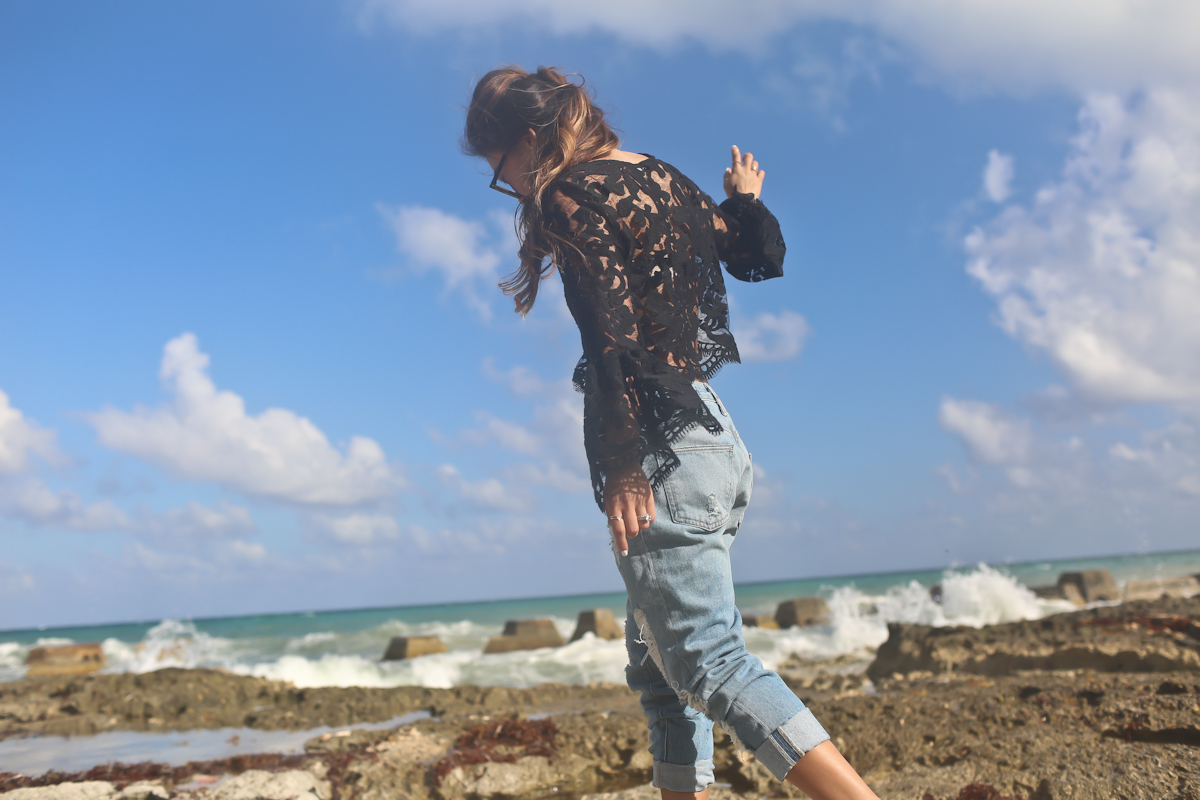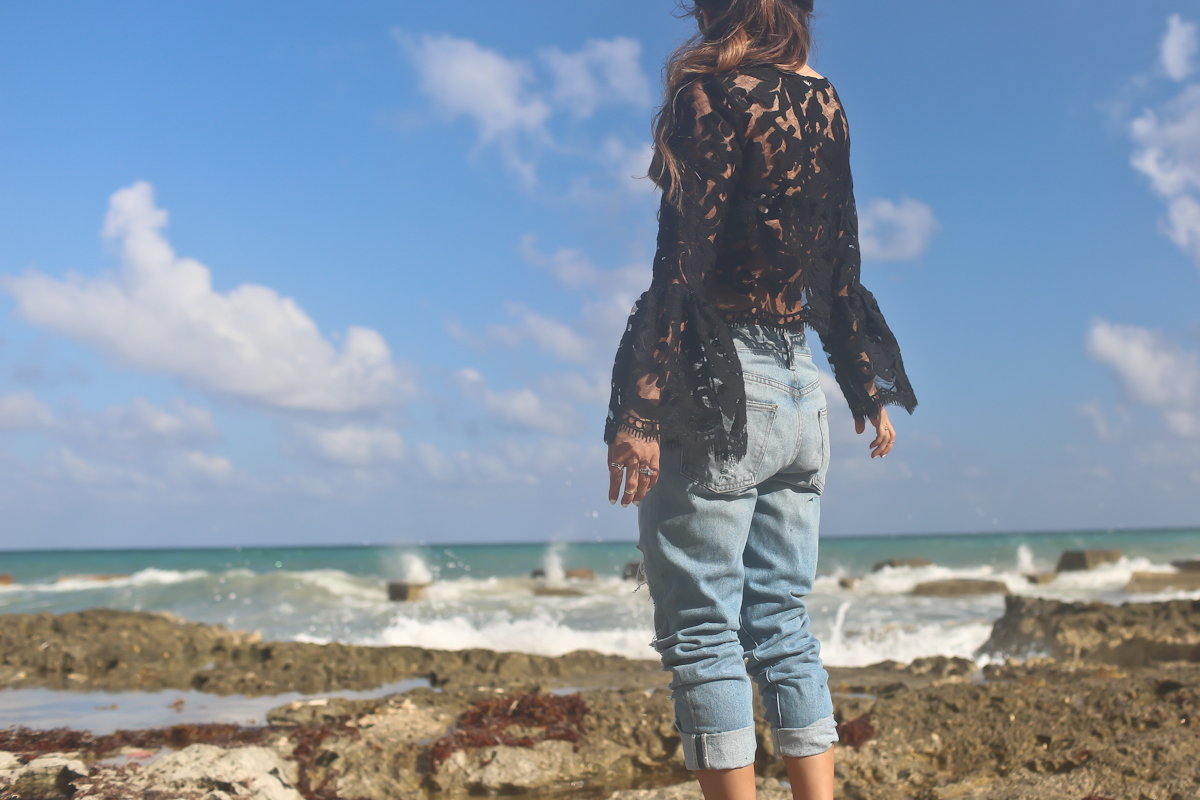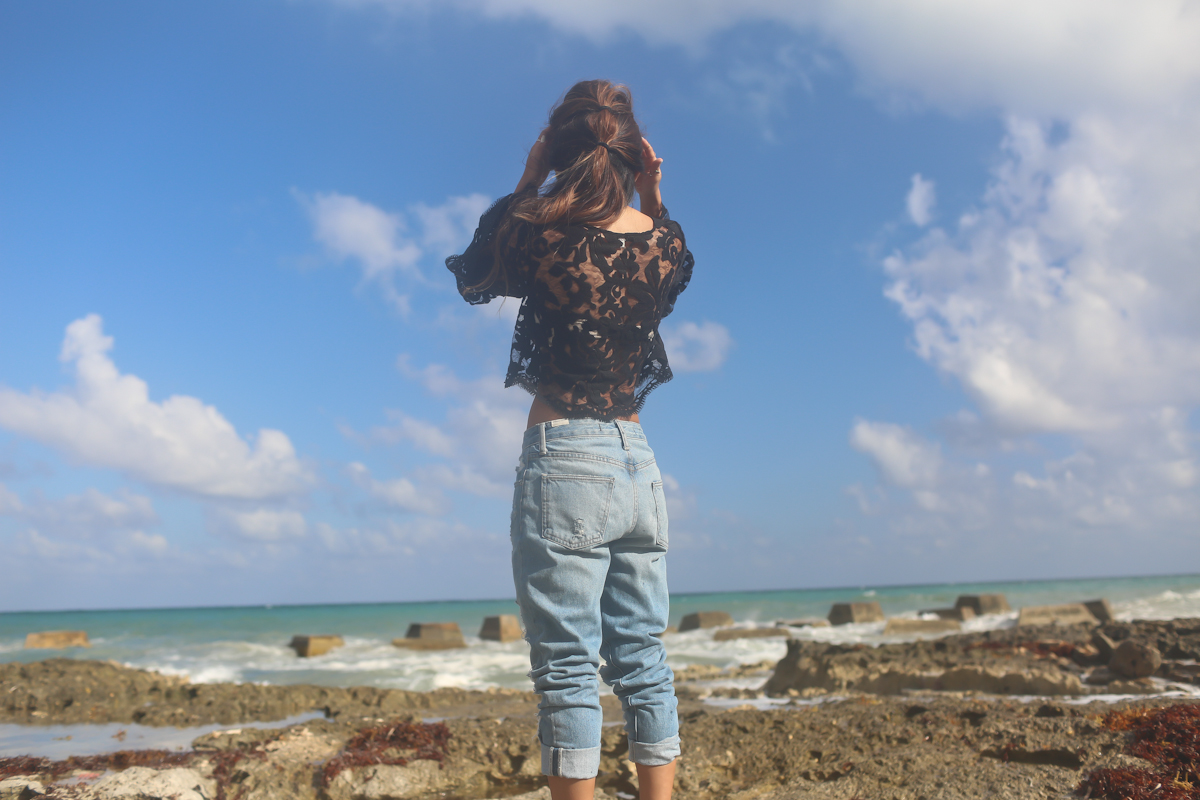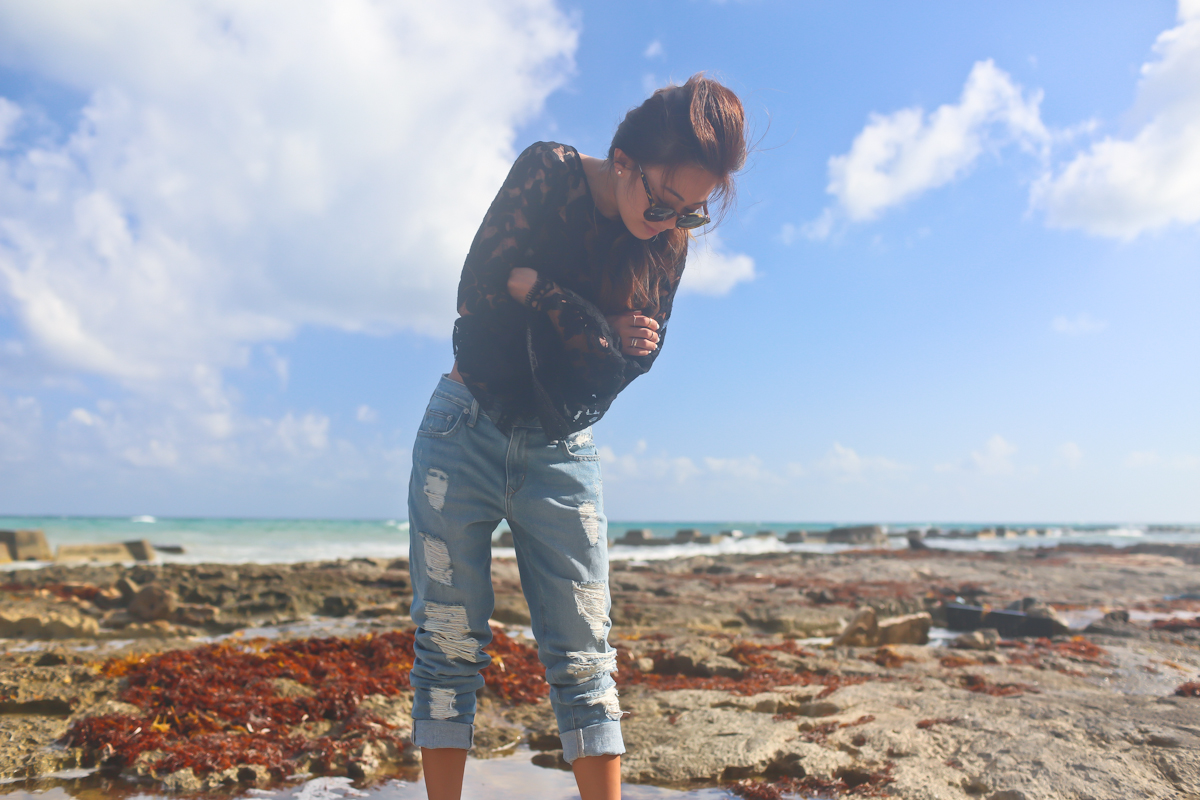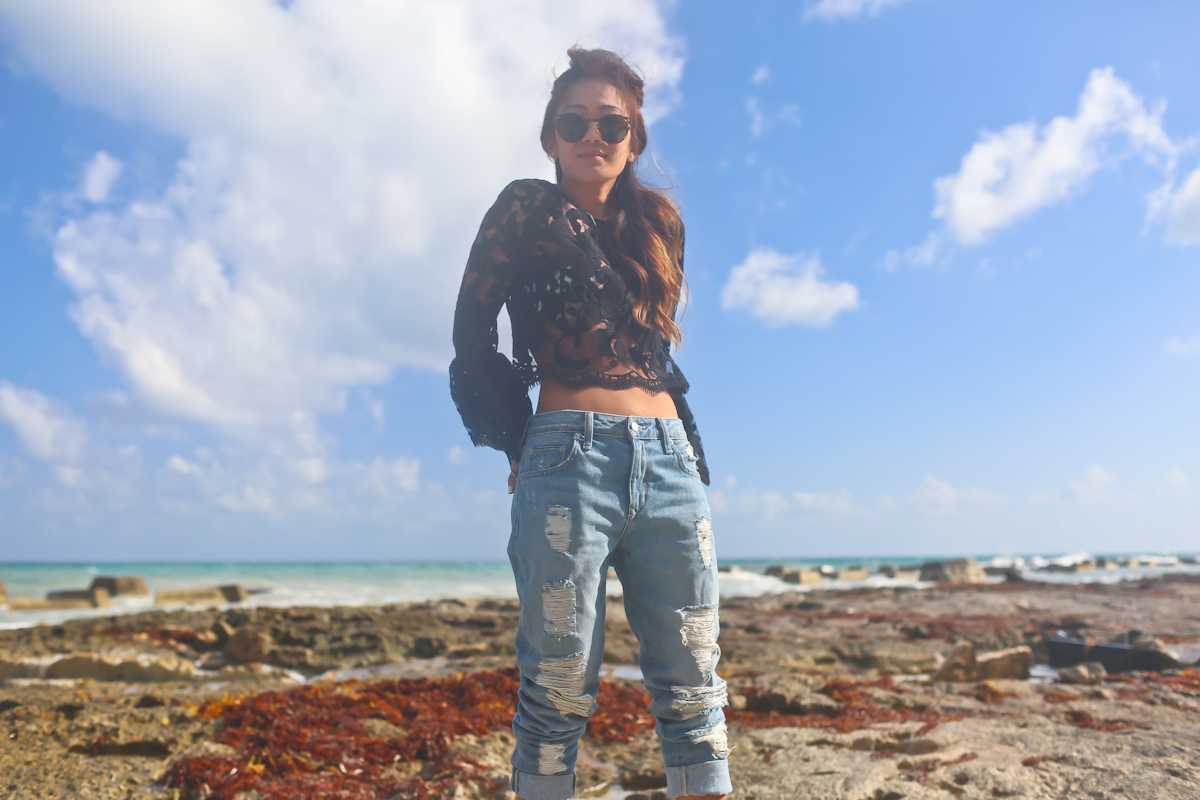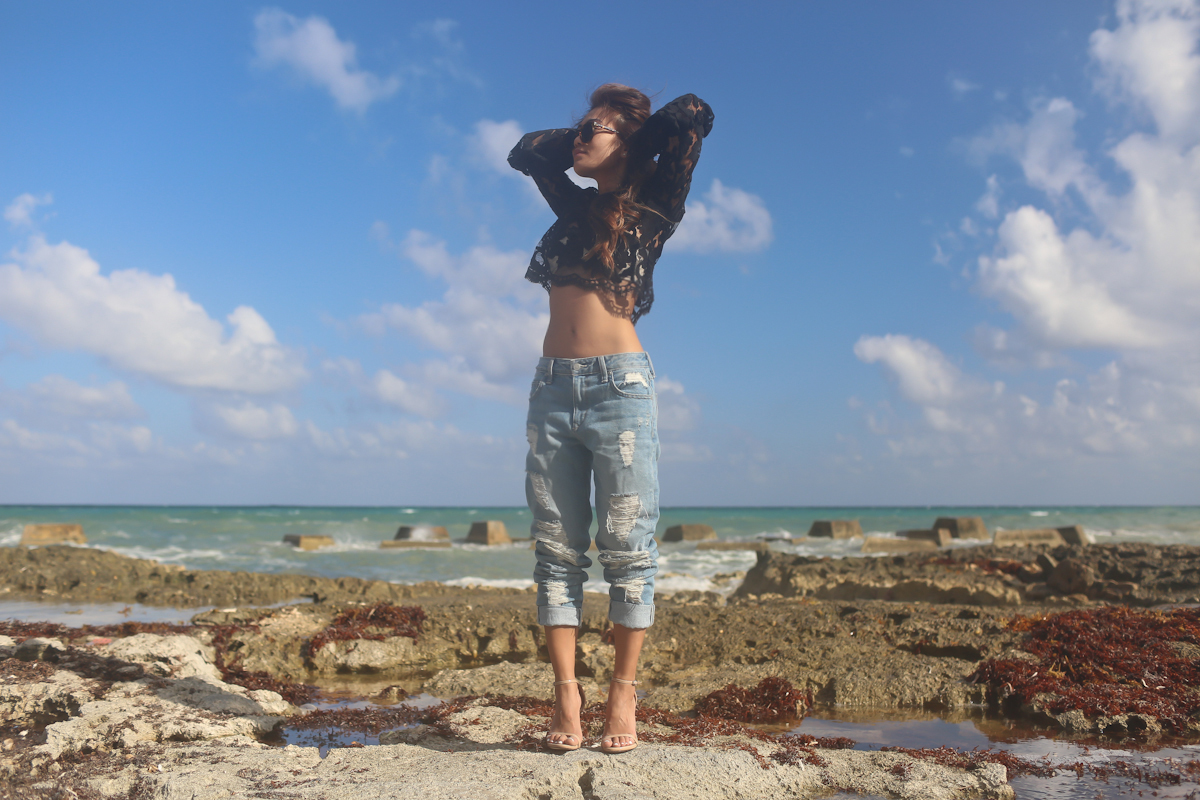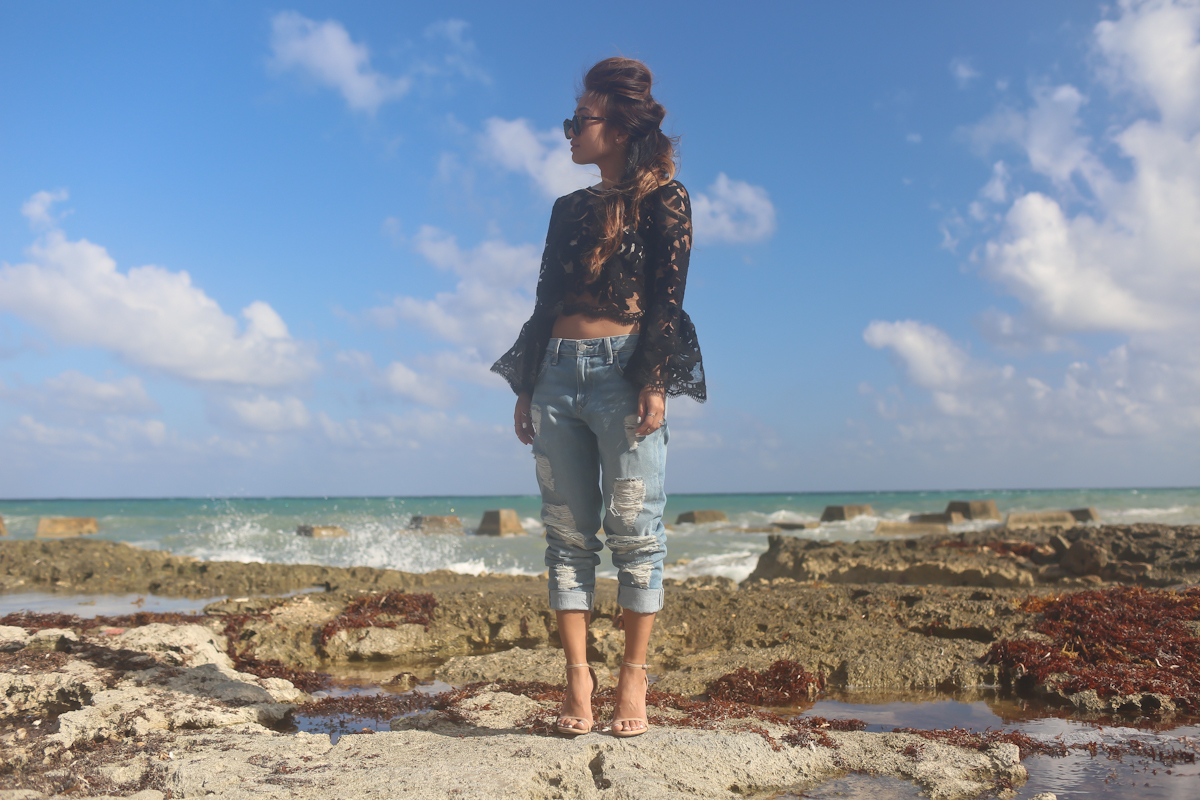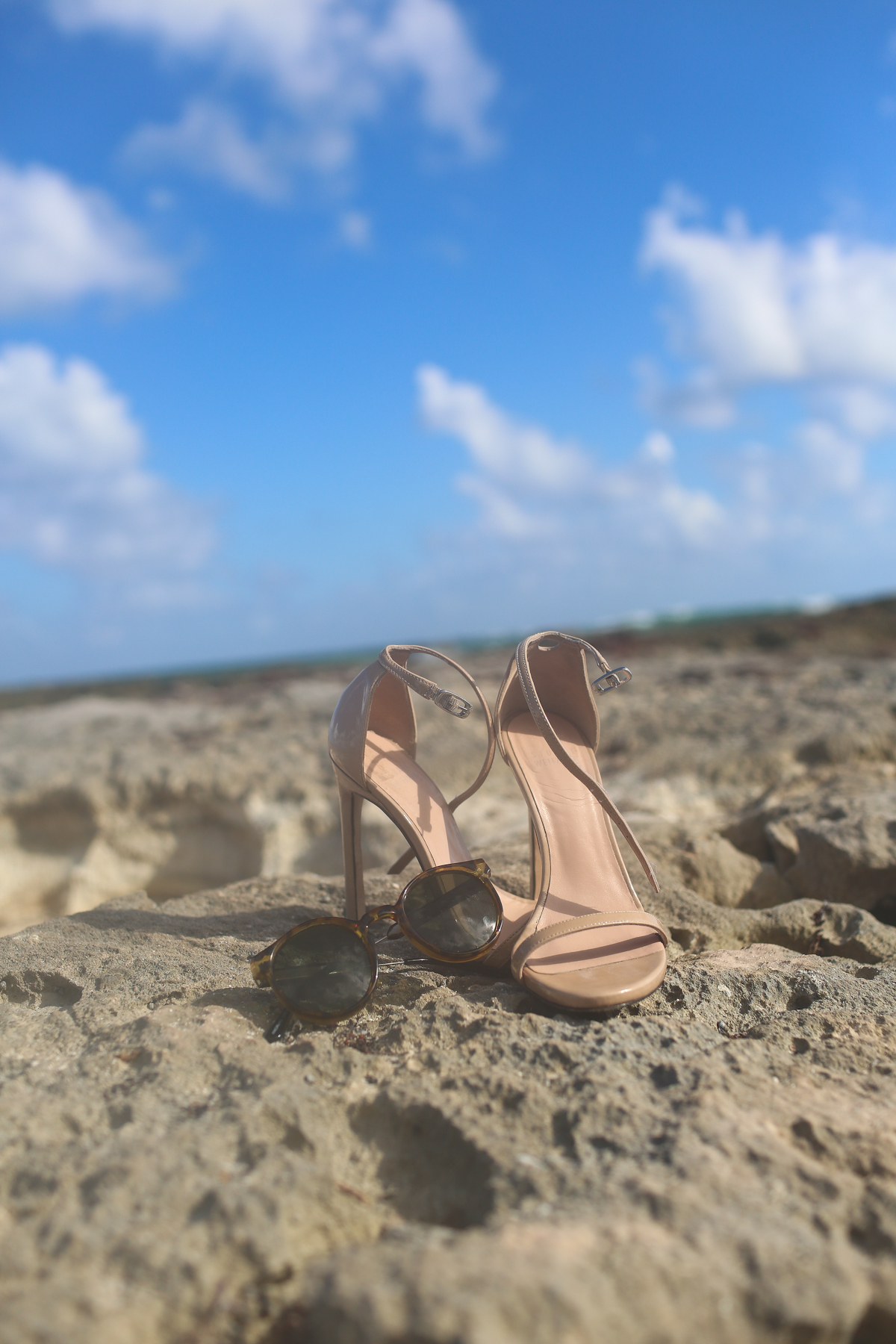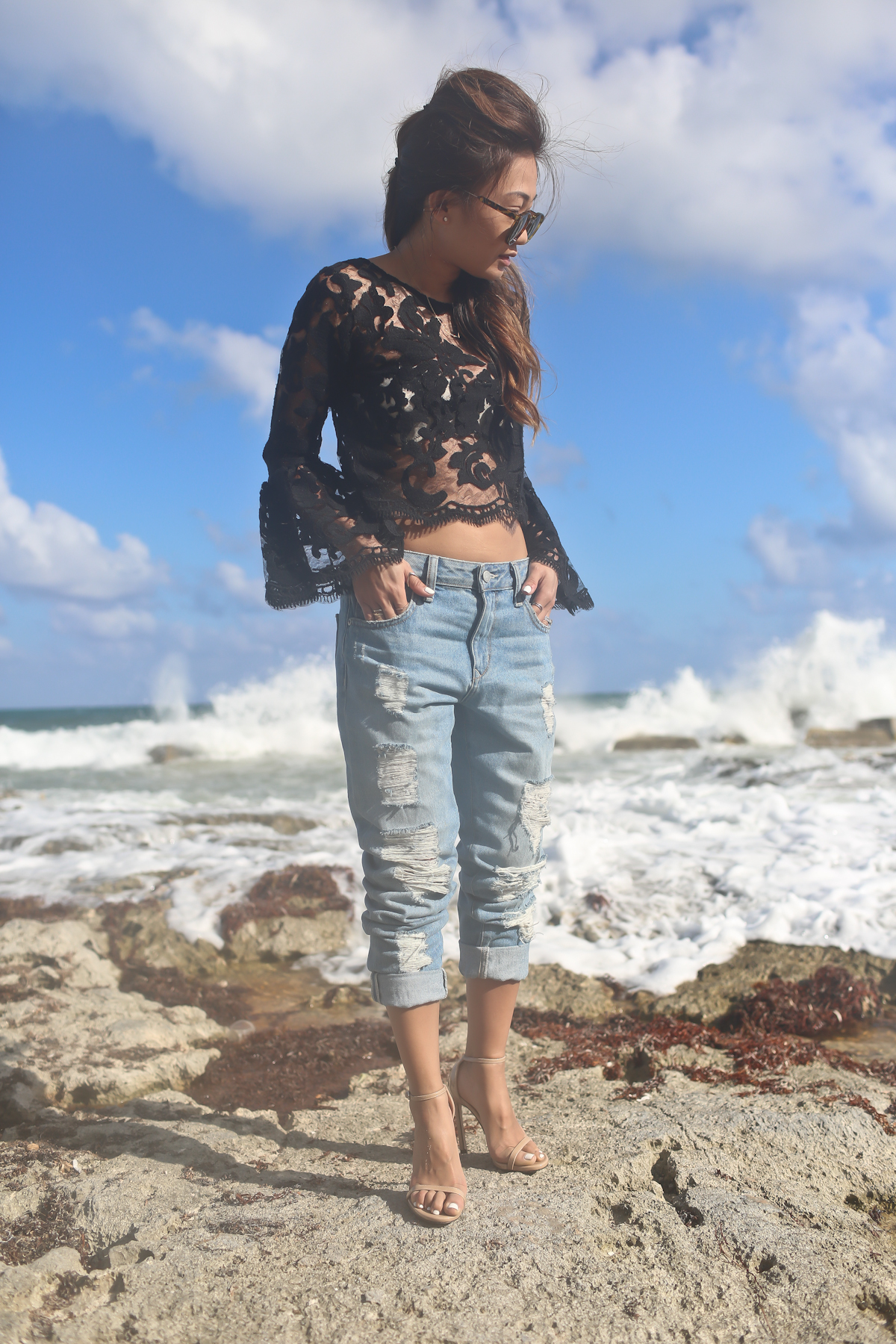 //  top – alexis  //  jeans – lovers + friends  //  shoes – stuart weitzman  //  sunnies – spitfire  //

---
---
//  replicate the look  //
---
---