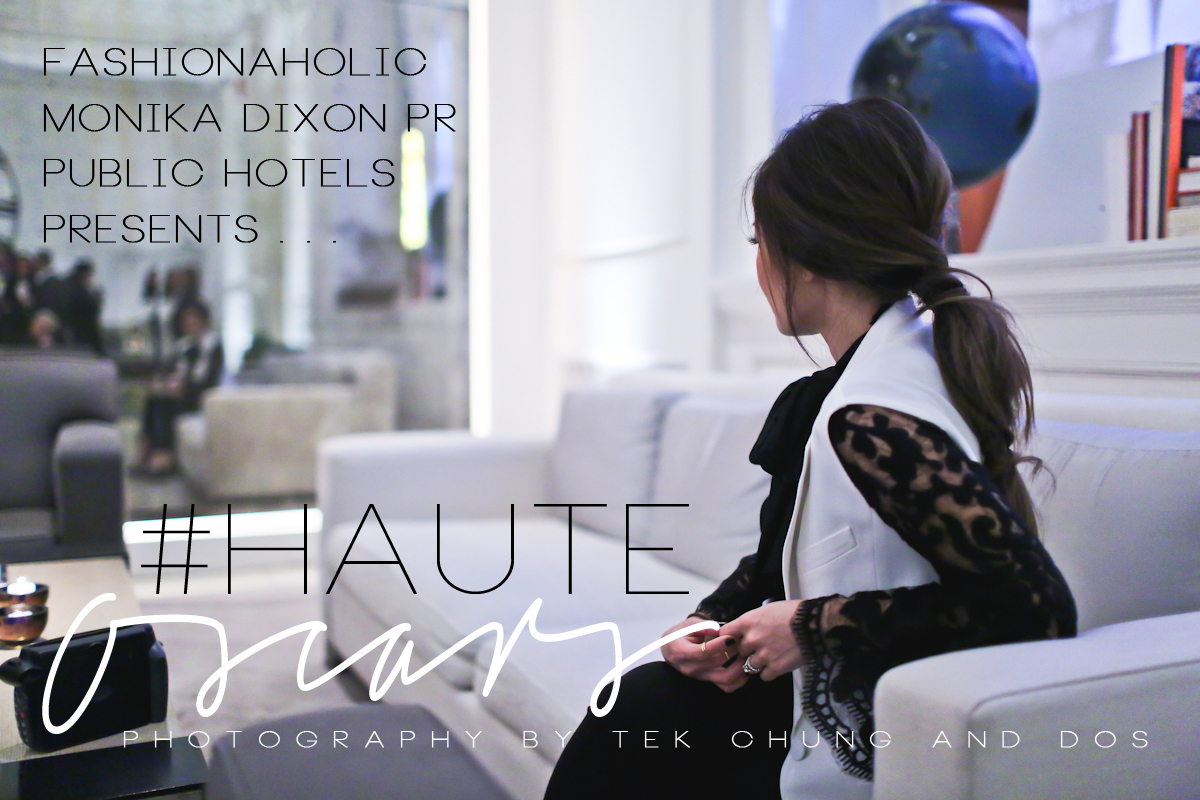 I've been MIA… again.  Sigh…  I have so much to update you guys on but there is just no time to really dive into it right now.  Social life, fun, and my blog have taken a bit of a backseat to work and other things in my life so you will have to be patient as always.  I can't tell you how many outfit posts I have sitting on a memory card that I have yet to get to!  If you follow me on Instagram you can probably get a better picture of what I've been up to.  My main focus for the past couple months has really been year end at work and getting ready for our move.  Yep, we are moving.  No worries, still Chicago and still in the city.  =D  We just finally made the decision to upgrade our home situation.  Poorly planned and poorly timed.  LOL.  I love a good challenge I guess.  That's why it felt so good to take a weekend to really play.  And it just so happened to be my birthday weekend.  I love how I had something fun to do that I didn't have to think that hard about since this birthday kind of crept up on me.  I usually am much more prepared to celebrate but this year was kinda hectic.  So when my "big sis" Fashion-a-holic told me she was hosting an Oscars viewing party at Pump Room with Monika Dixon PR, I was all over it.  Since it fell right on my actual birthday, it was perfect.  It gave me a reason to get dolled up, which is always the best part of any birthday, and I got to see some of my favorite fashionistas all in one place.  It was a night full of fashion, glam, laughs, and photoshoots.  There was a strict dress code (so awesome) based on the classic YSL Le Smoking look.  We all got to play and interpret the iconic style in our own way.  I went with a lace top with amazing bell sleeves and a white tuxedo style vest.  But best of all, my dear friend Grace of Lee-Lim, made me a custom oversized silk bow tie to complete my look.  They even surprised me with a tuxed out birthday cake!  I was so surprised and felt extremely special.  So thank you to my sis Janet and Monika for inviting me and making me feel so amazing on my birthday.  For more photos from the event, click HERE!
The hubby doing what he does best!  Drinking and taking photos.  We double teamed with polaroid and DSLR.  So fun!
My killer shot of Monika of CHICAGO IN STILETTOS.  She won best dressed… obviously!
She calls me little sis and I love it!
//  Janet Mandell of FASHION-A-HOLIC  //
// Being silly with sis and Jen of RED SOLES AND RED WINE  //
//  love love love  //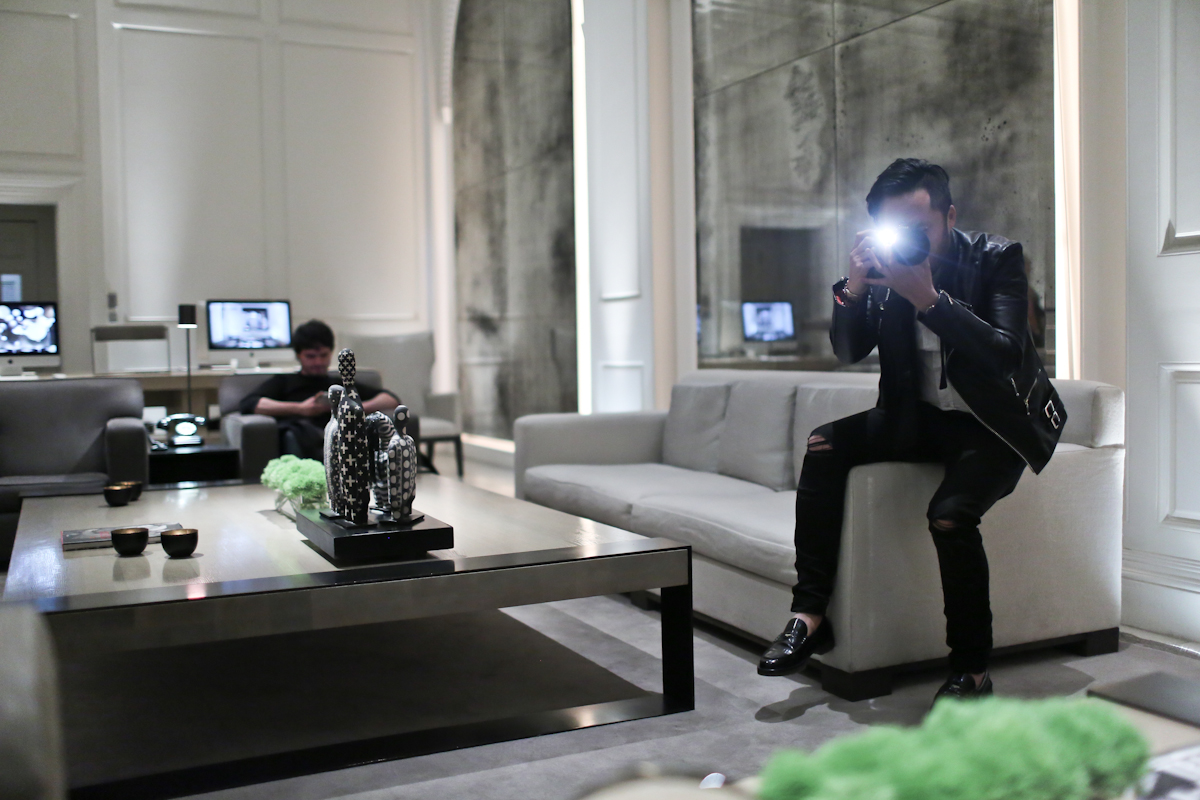 Frankie doing his thaaaang!
//  STYLE THROUGH MY EYES  //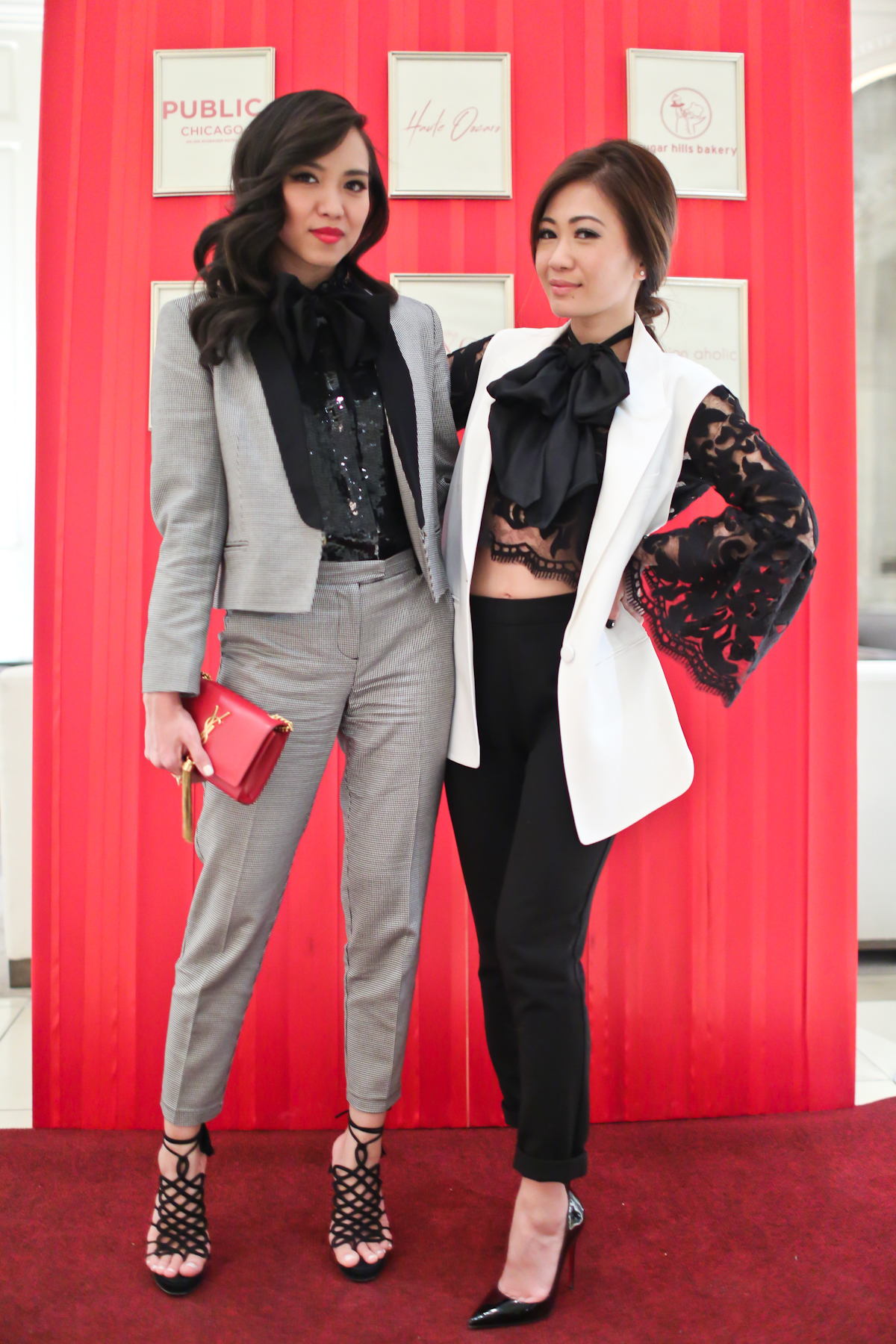 Gick and DOS.  Absolutely LOVE this girl.  She cracks me up and has KILLER style.  We acted like fools and it was awesome.
//  Check out her blog THAT GIRL GICK  //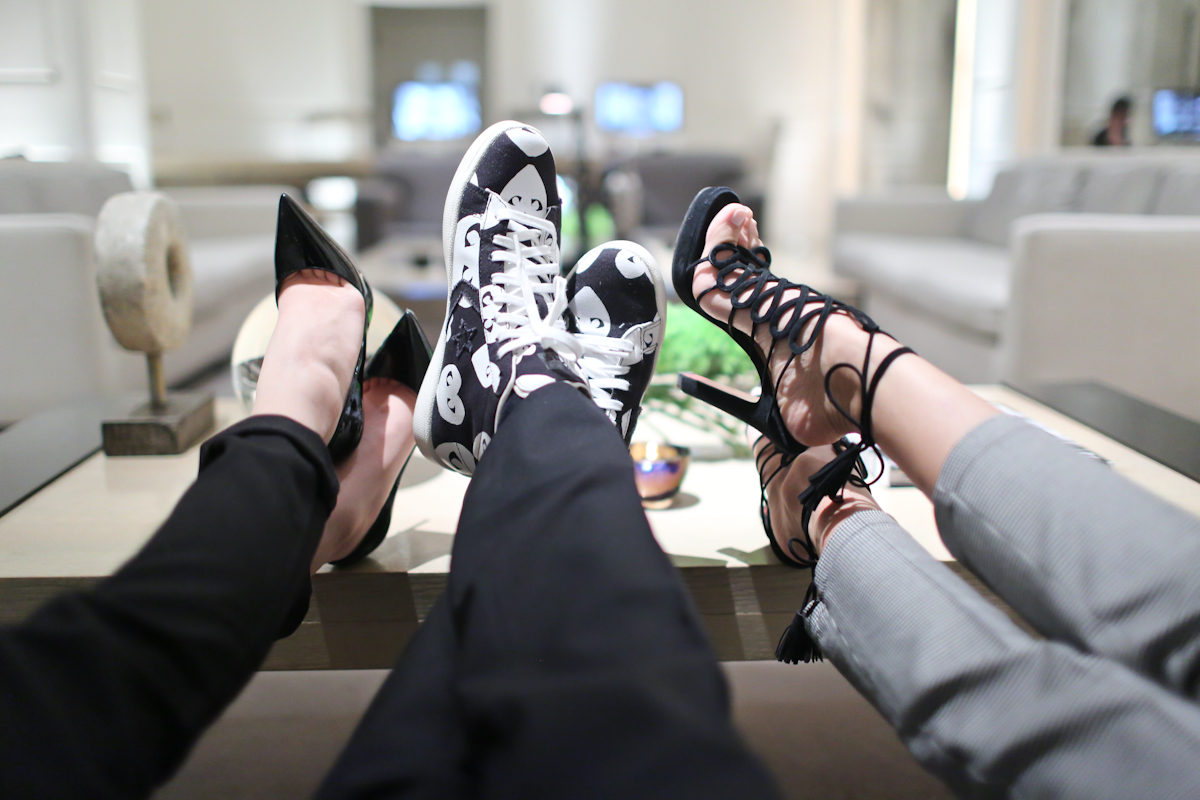 #DRUNKONSHOESTOO
//  lace top – alexis  //  pants – asos  //  vest – alexander wang  //  bow tie – custom lee-lim  //  shoes – christian louboutin  //

---
---
//  replicate the look  //
---
---