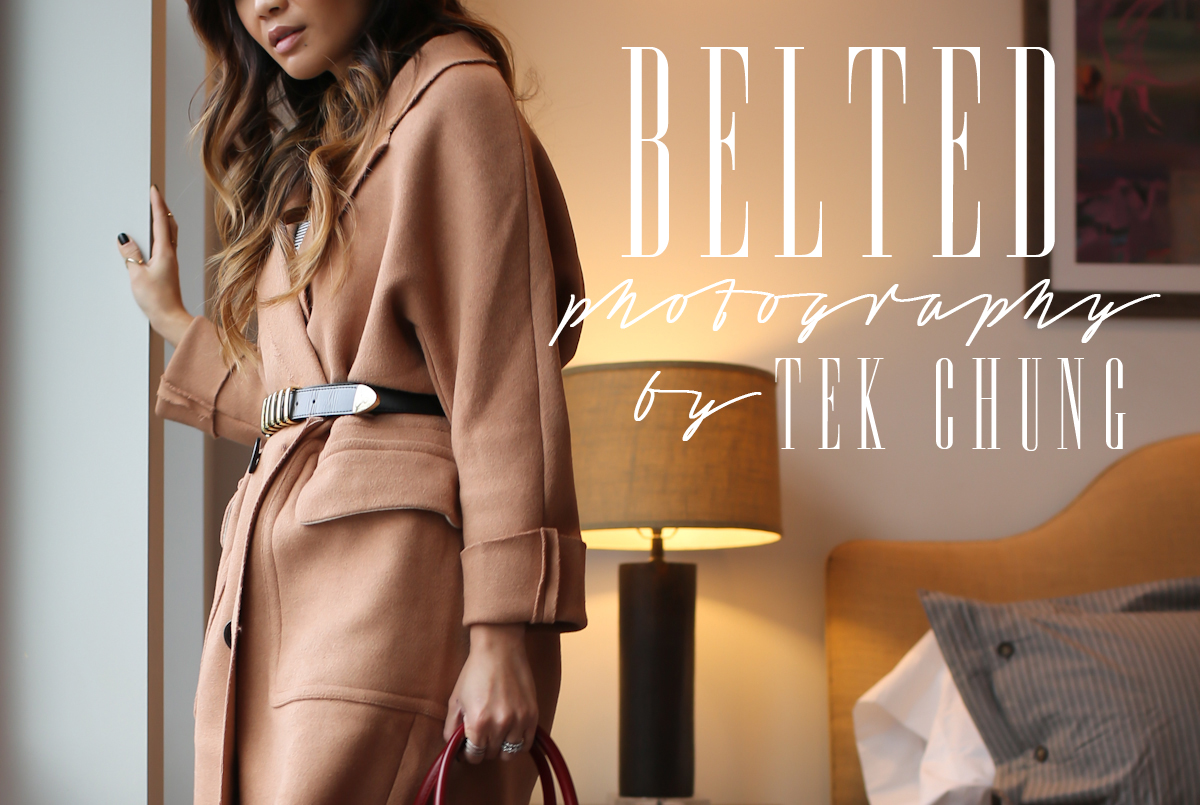 So I've had this random itch to move.  And with that comes the fun type of shopping.  Home shopping.  I doubt anything will happen soon but it's always fun to see what's out there.  And my snobby self really loves to find new construction.  That new new smell really gets me tingly.  Never lived in, untouched, and shiny.  Most of the places we have seen have been in Logan Square.  I have really fallen in love with the area recently but it just seems a tad too far away.  I mostly think about how long it will take me to get to the office.  Adding on about 20-30 minutes to my commute kind of gives me anxiety since I am probably the biggest NON morning person alive.  Most days I just roll out of bed, slap on some combination of sweater and chinos, and rush out the door to barely make it to work on time.  No matter how much sleep I get in the morning, it never feels like enough.  So thinking about waking up earlier every single day seems like a nightmare.  But this particular place made me strongly consider attempting an earlier rise out of bed.  I loved the layout, three stories with a yard and a small rooftop deck.  And the windows!  Love love love large windows.  This is a must for our next home.  Nothing beats natural light.  Our search still continues and hopefully we can find something within our price range closer to the office.  What do you guys think?  Is an extra 30 minutes to your commute worth an extra bedroom and a yard?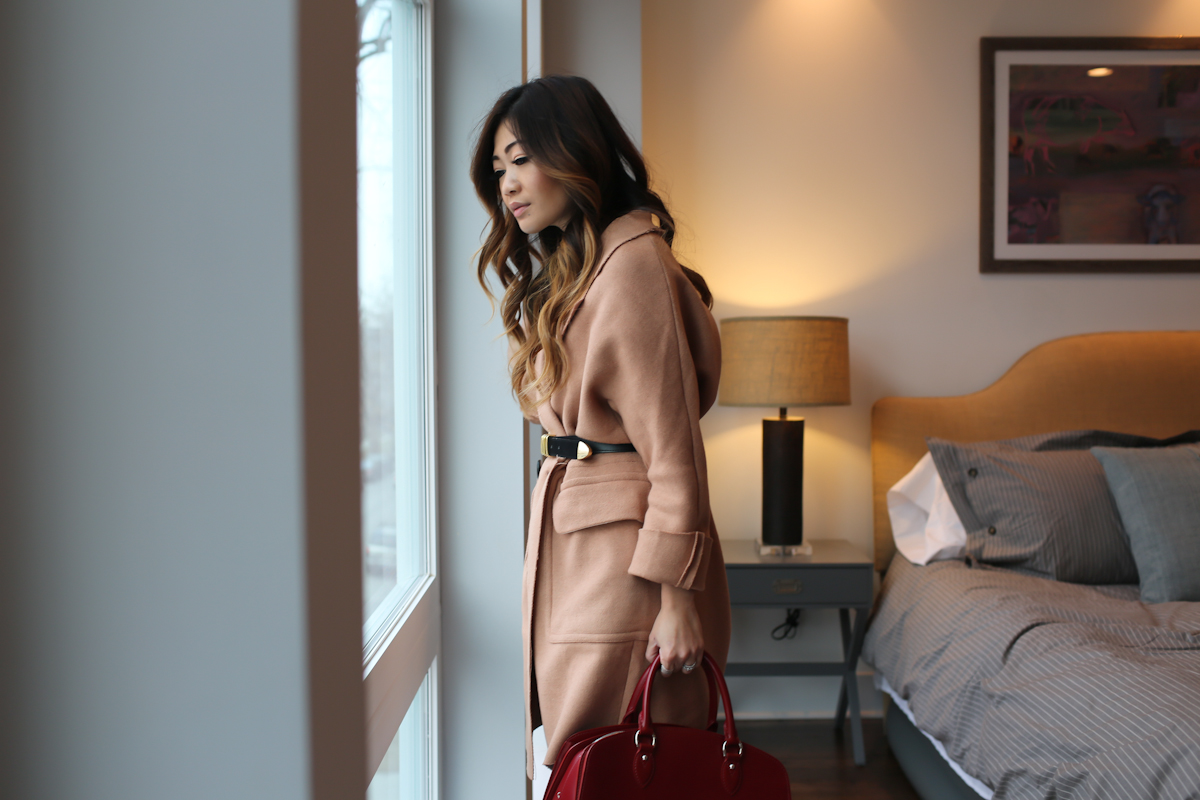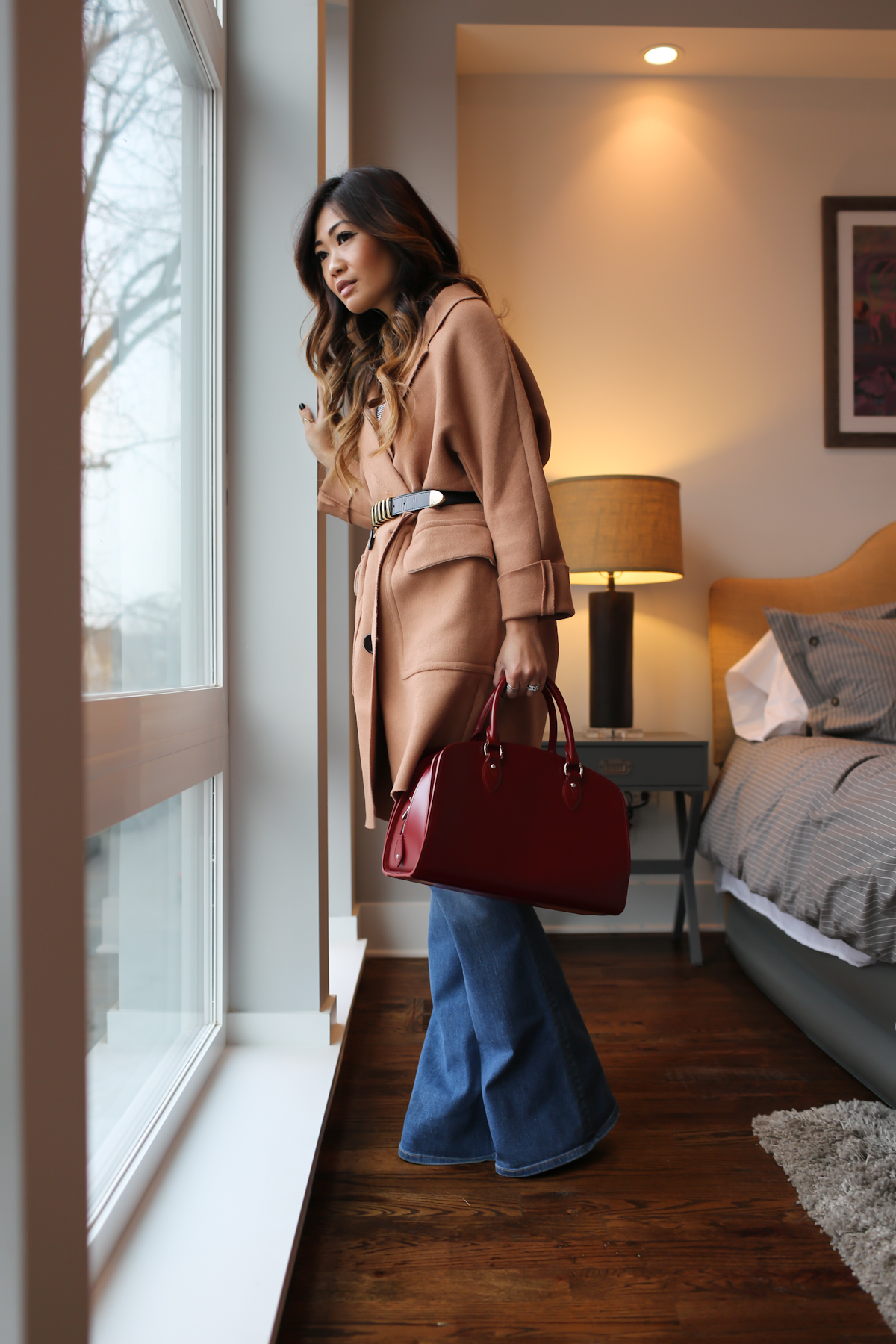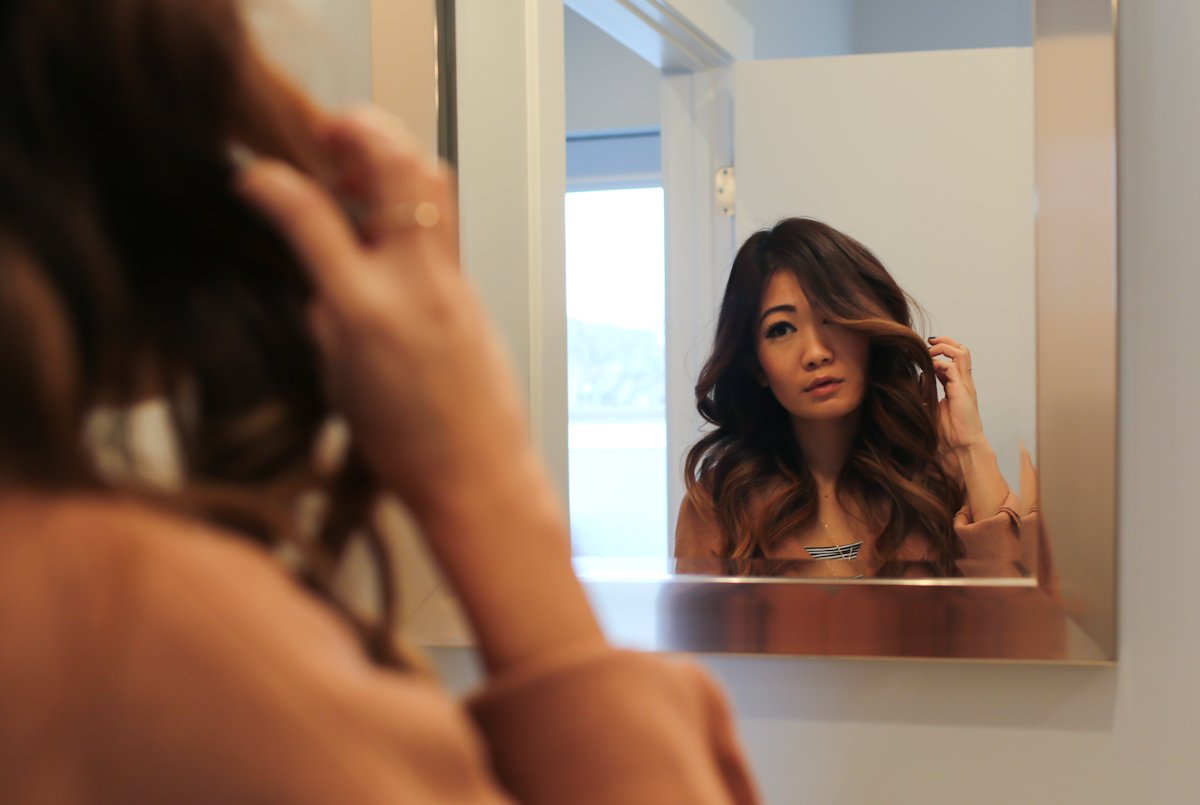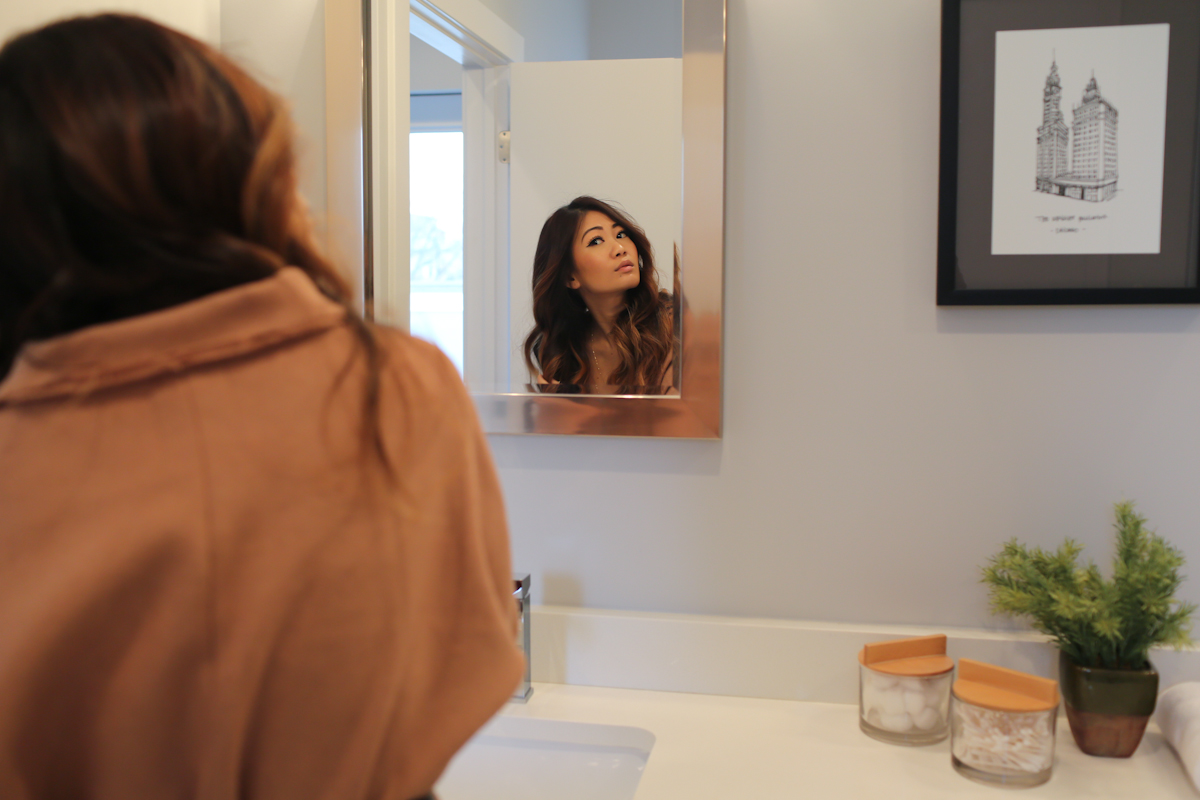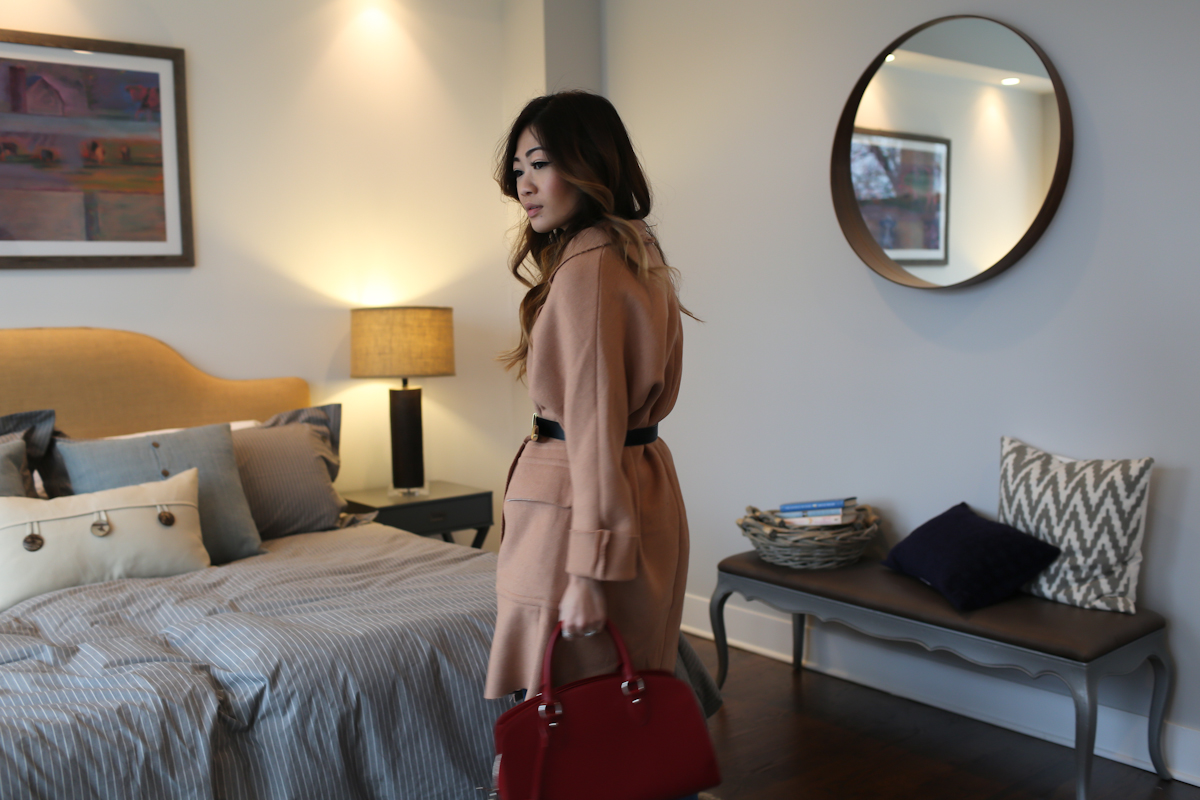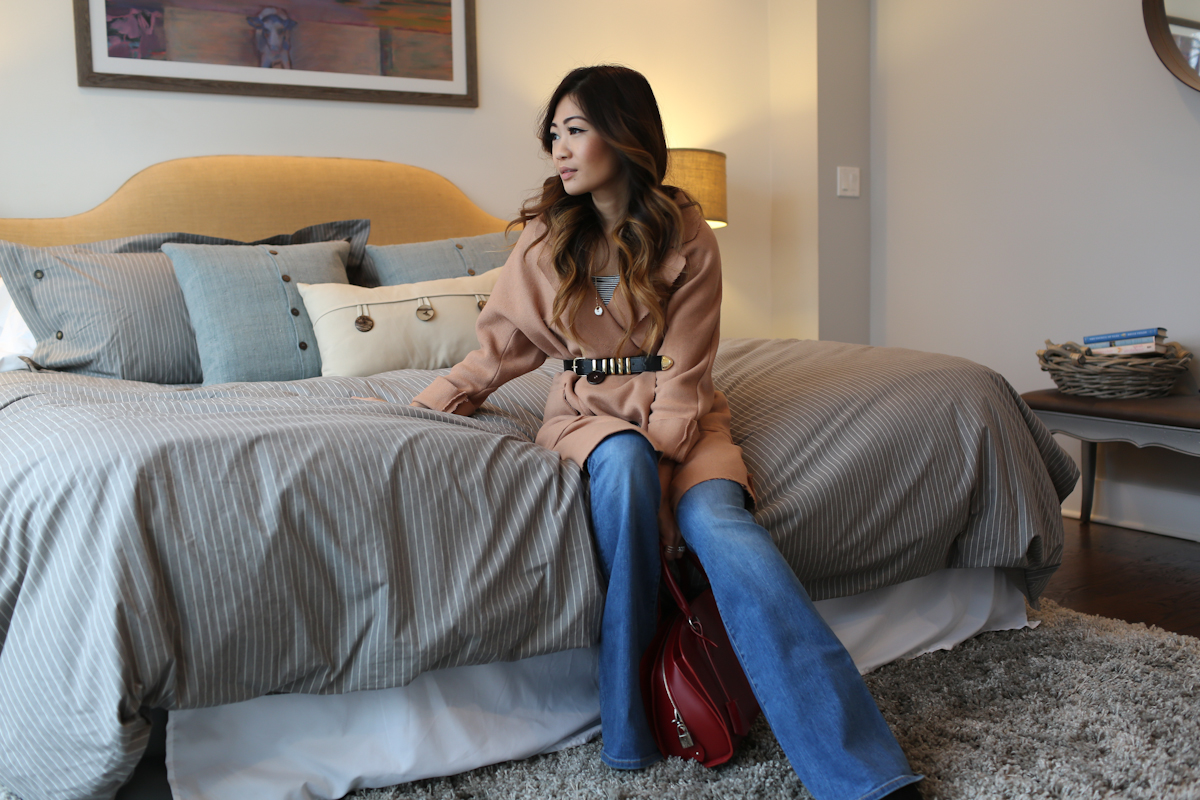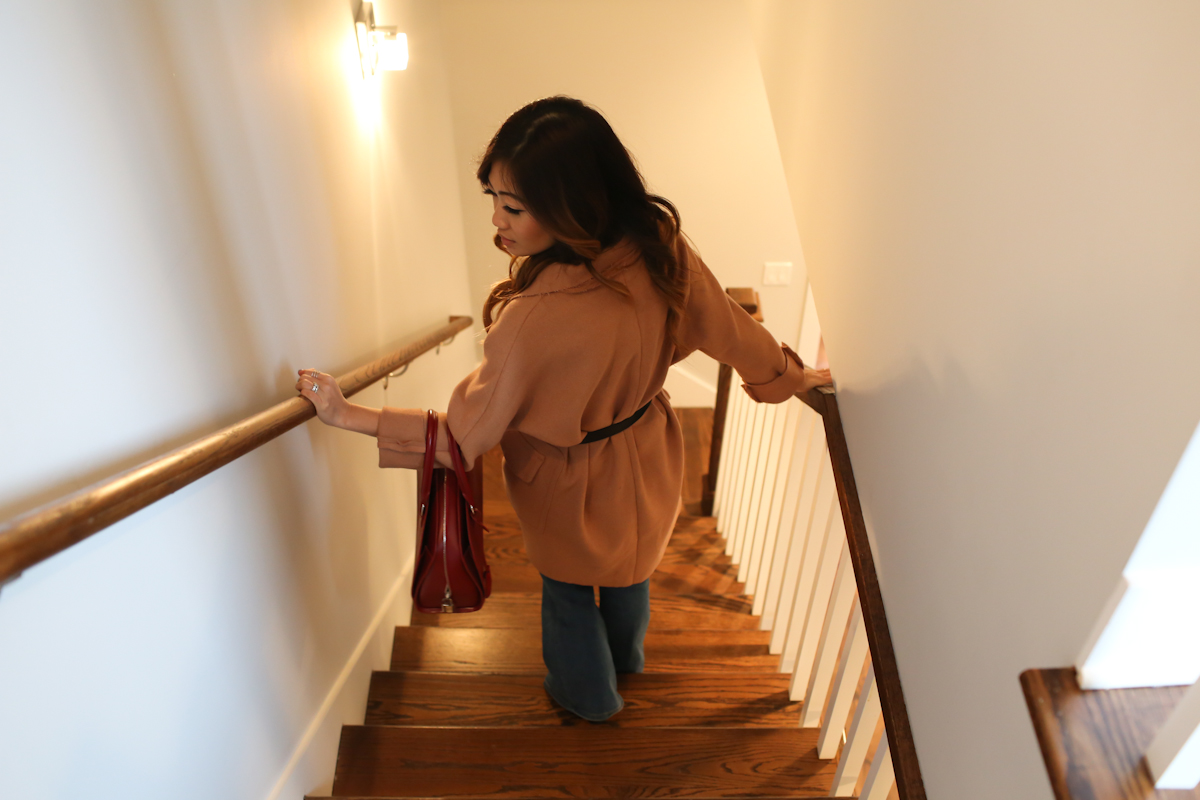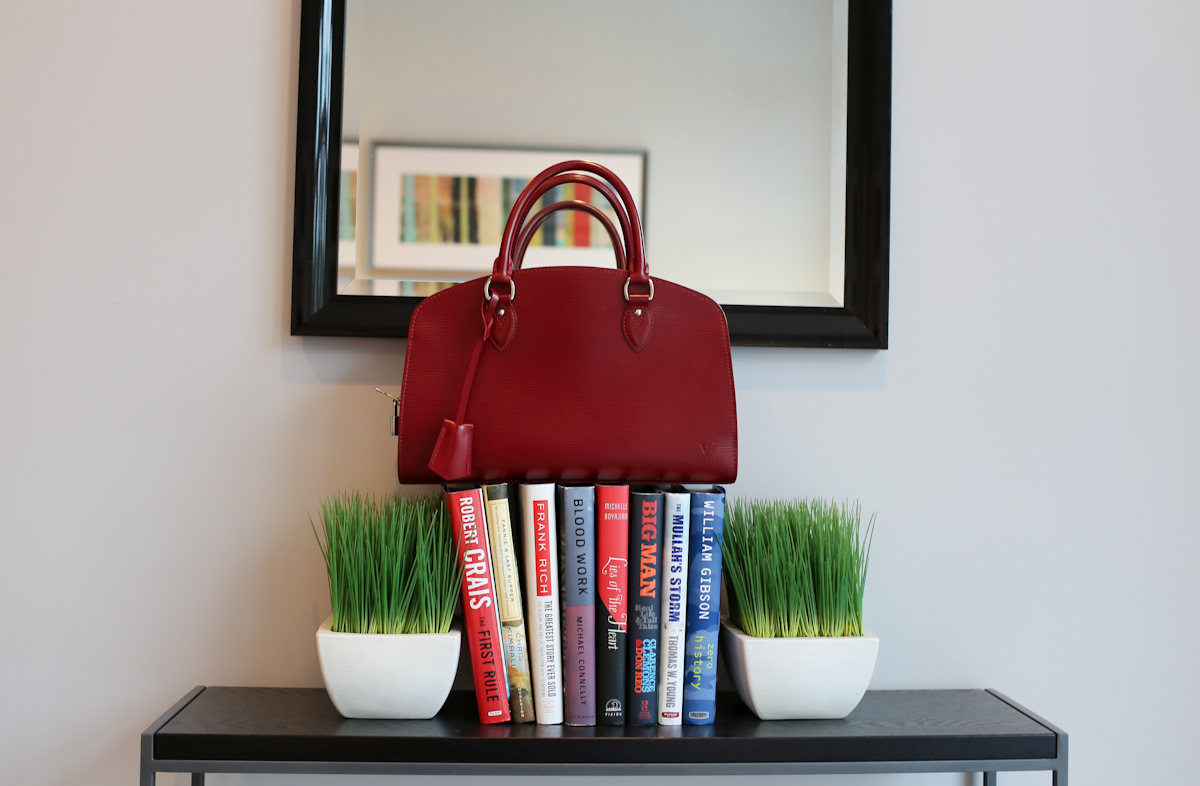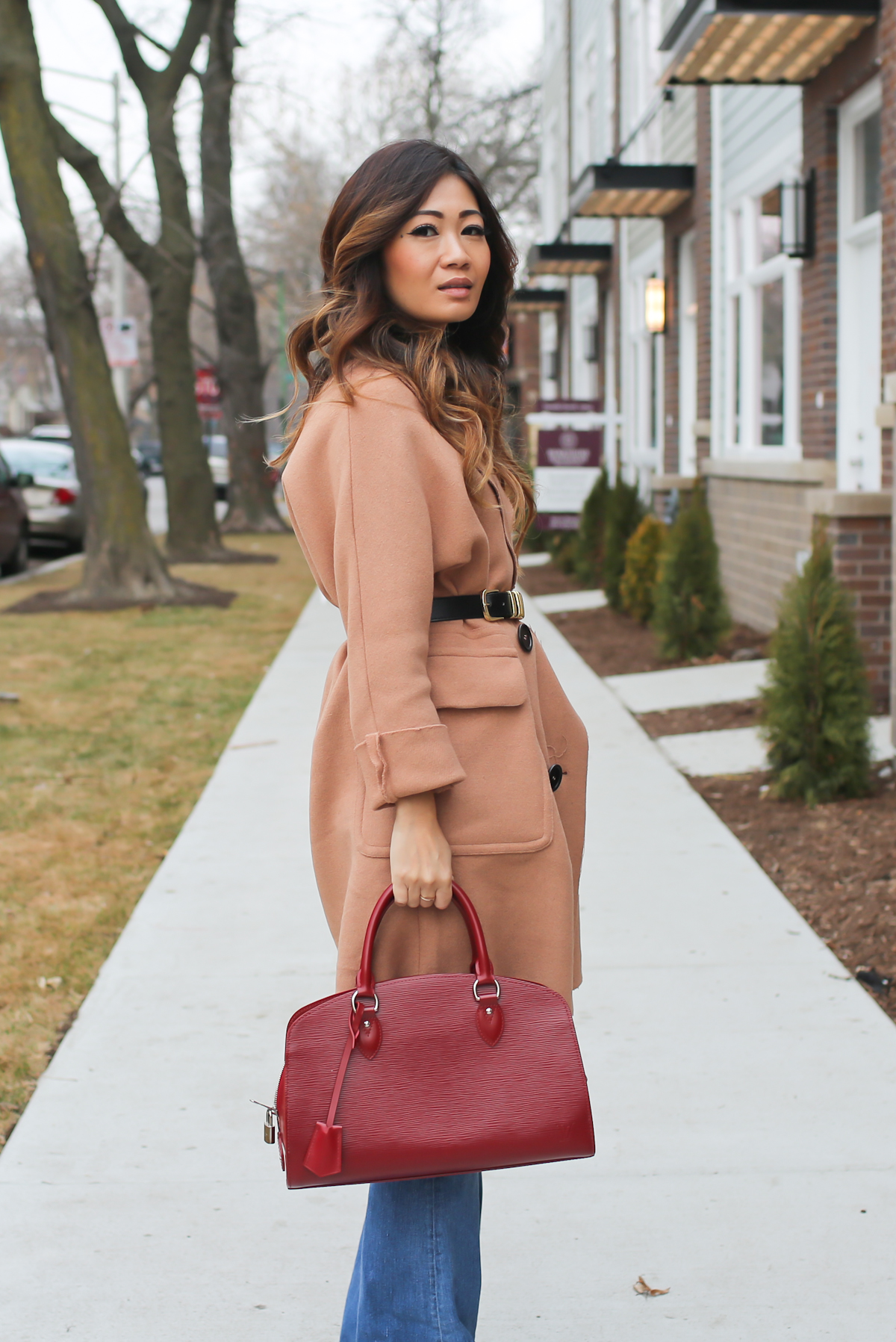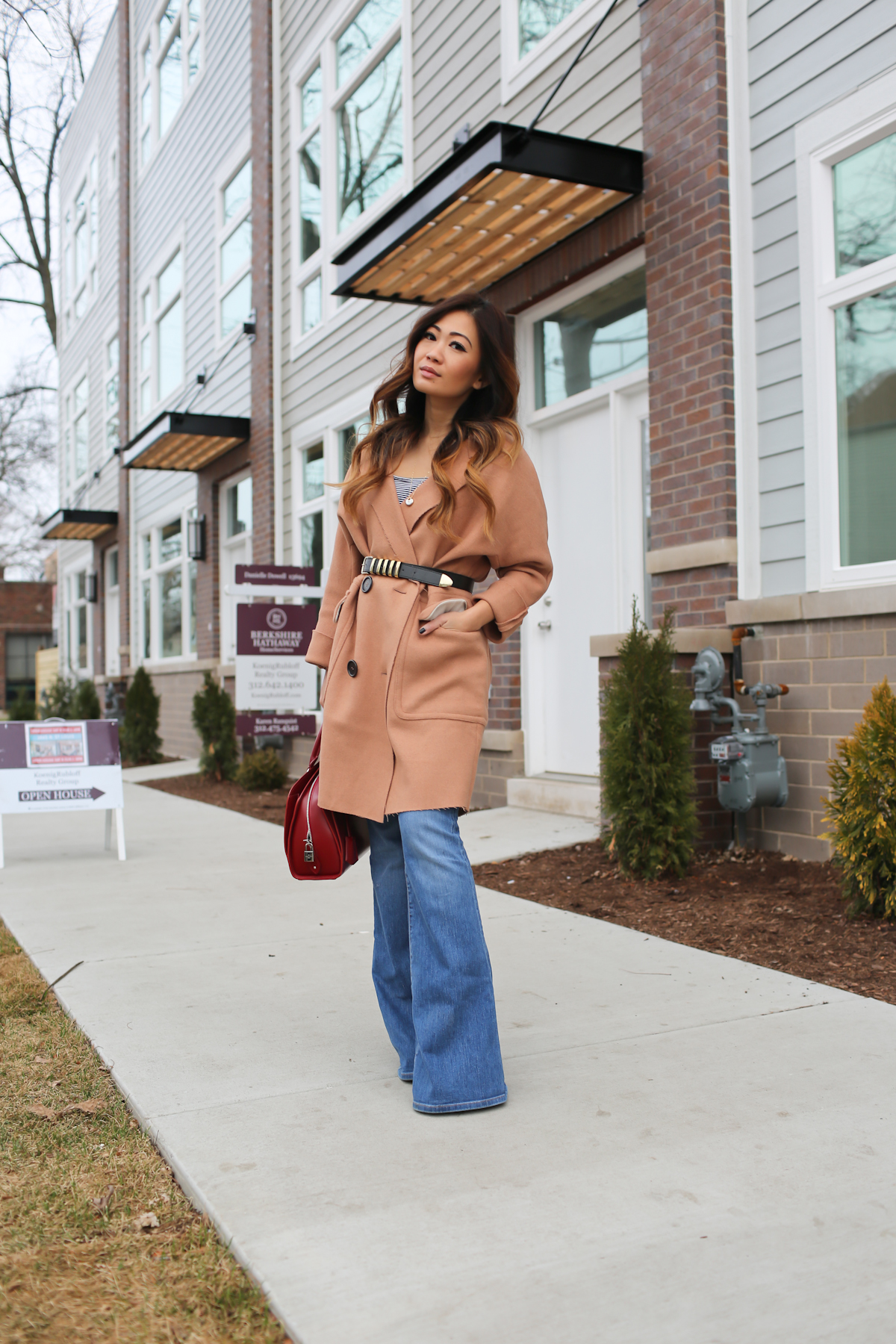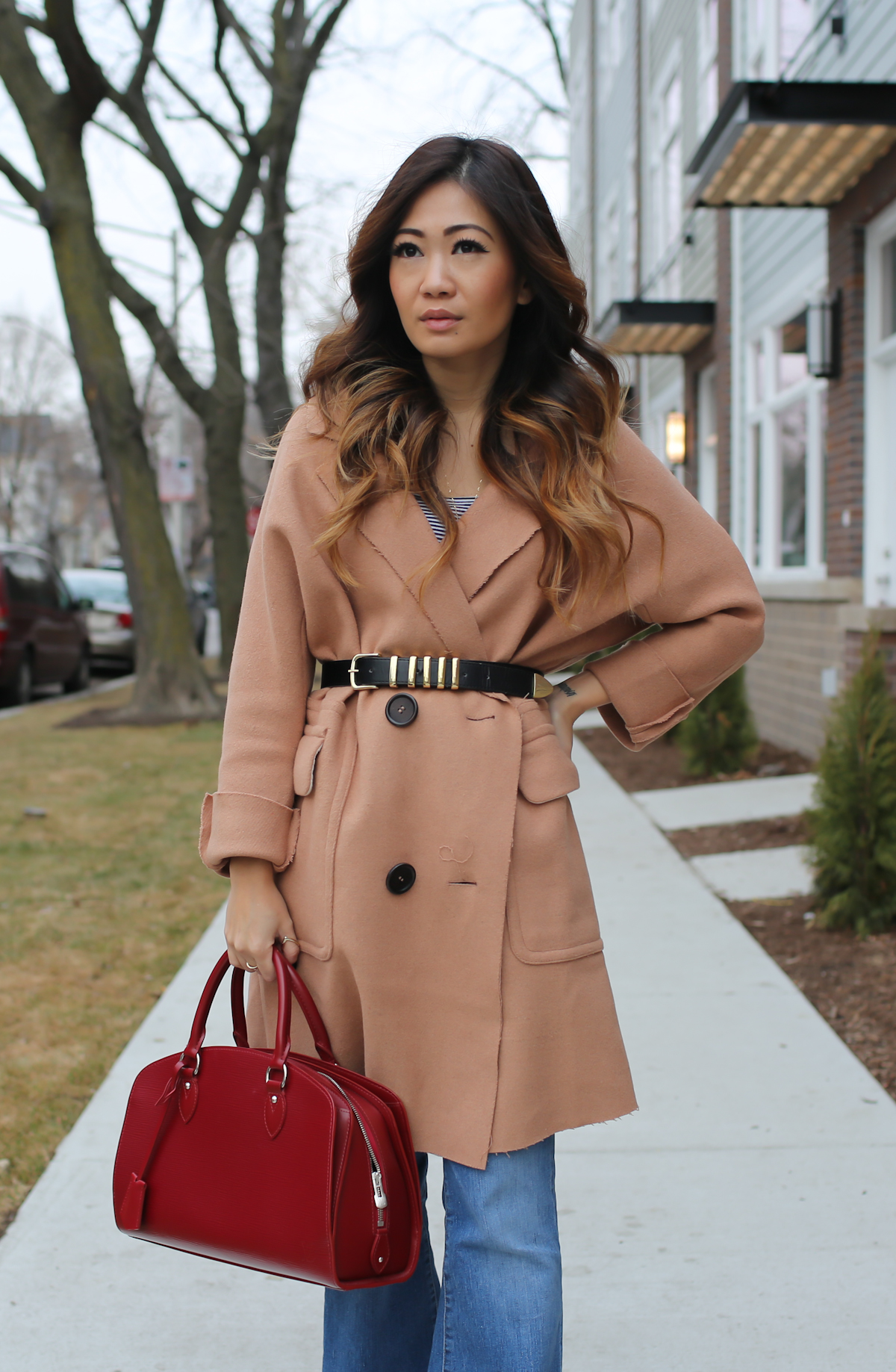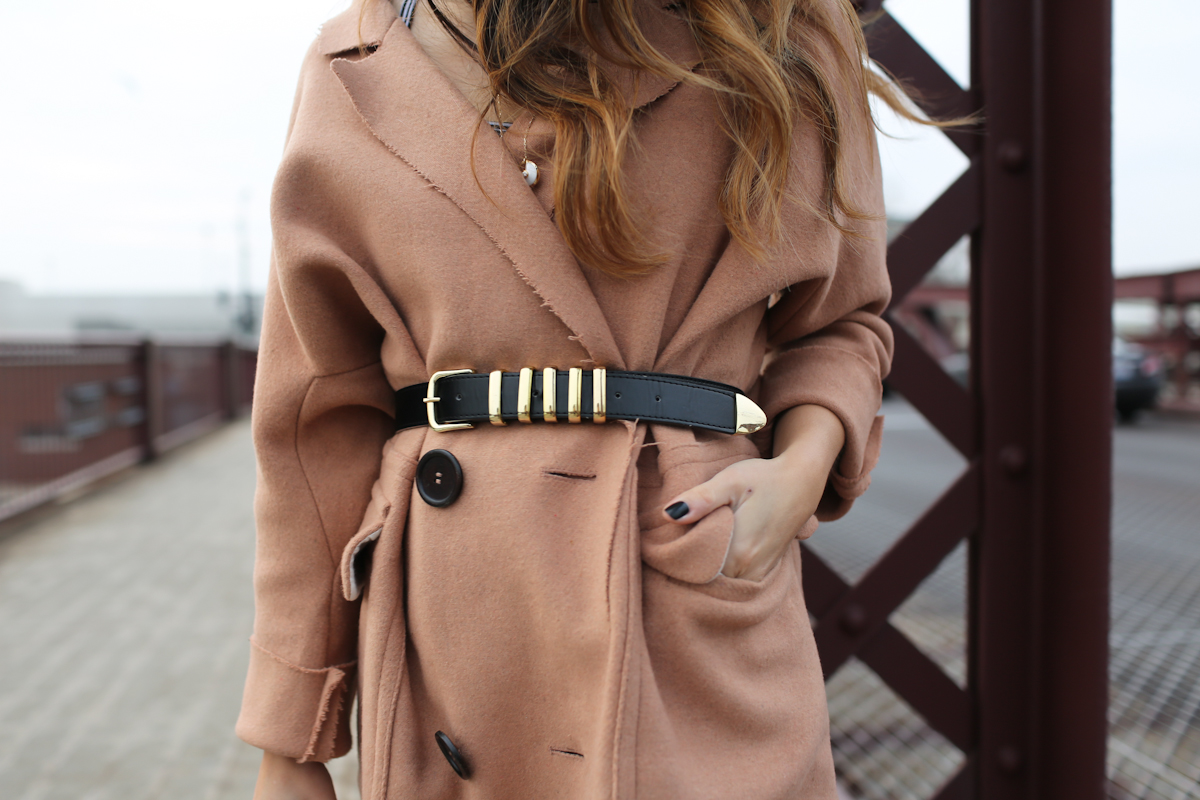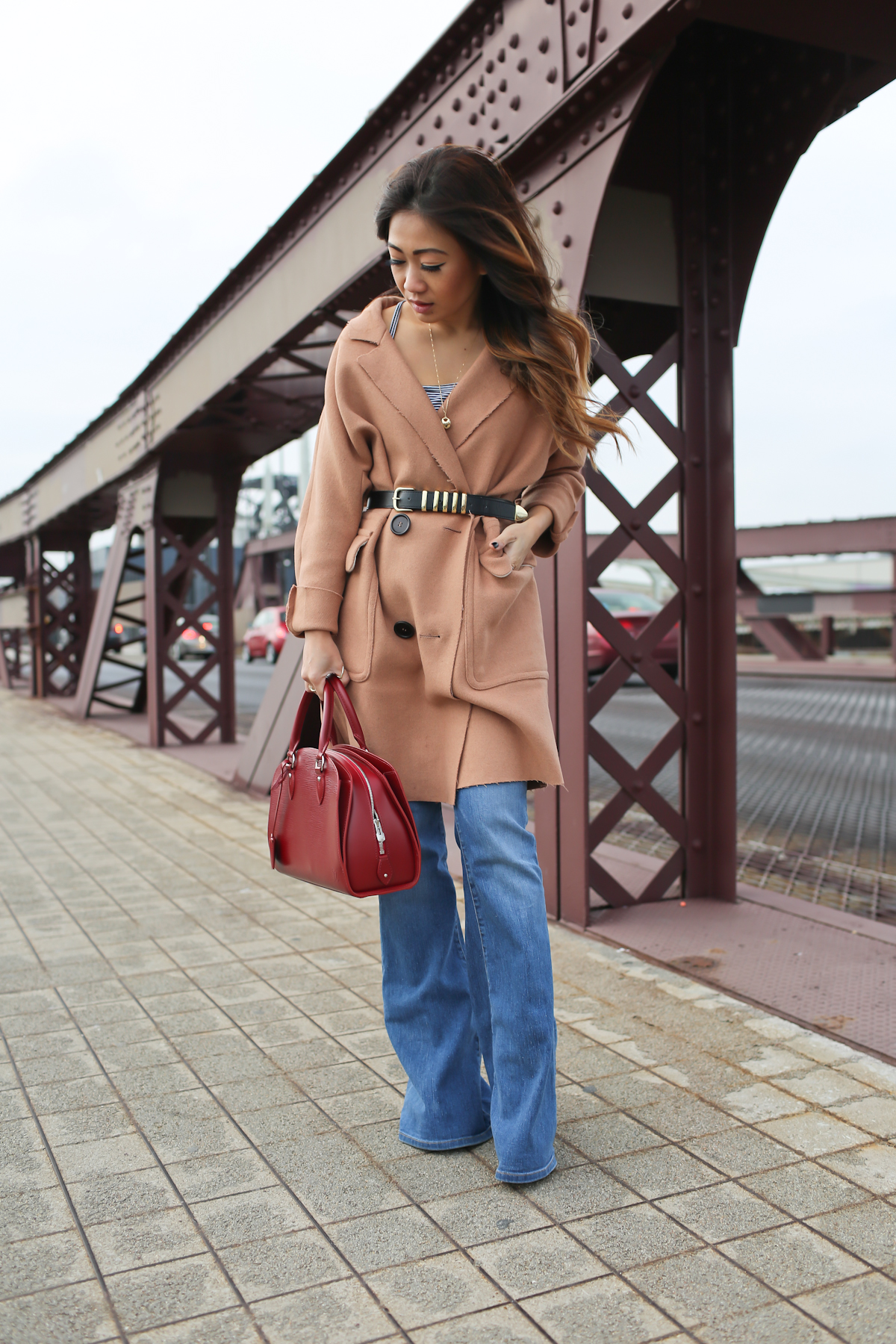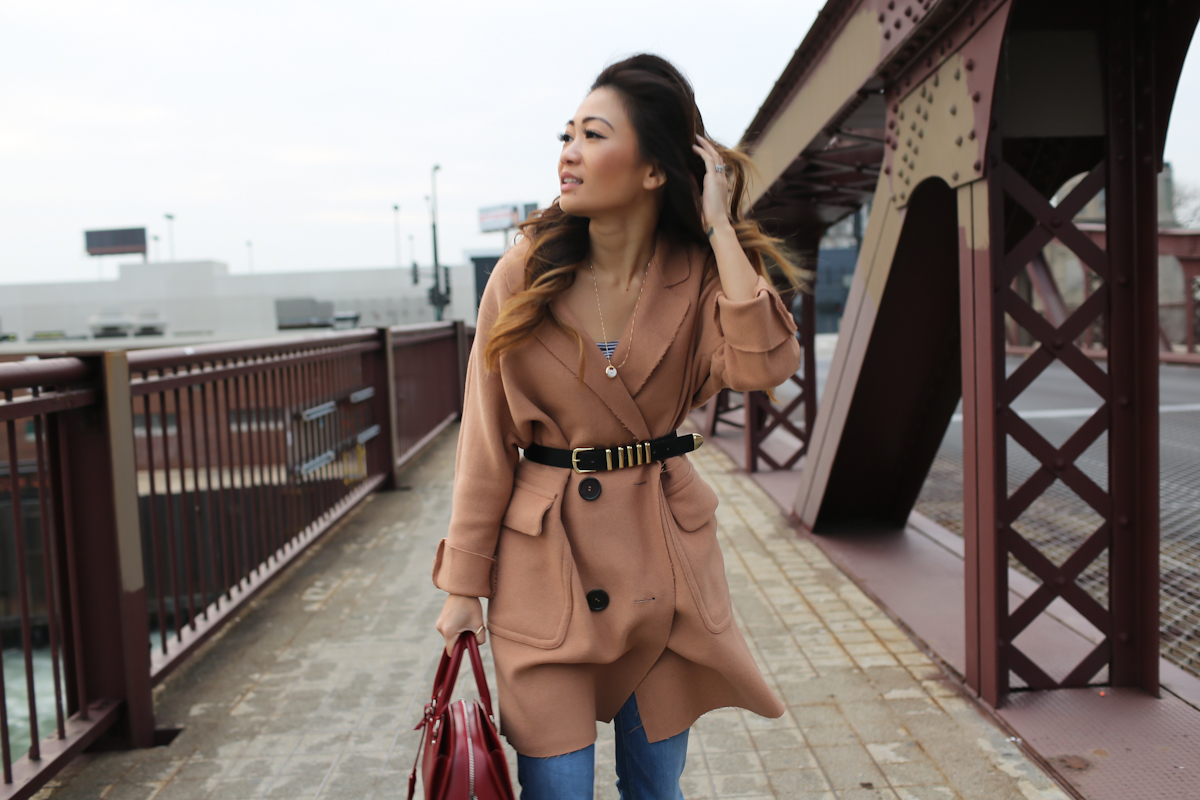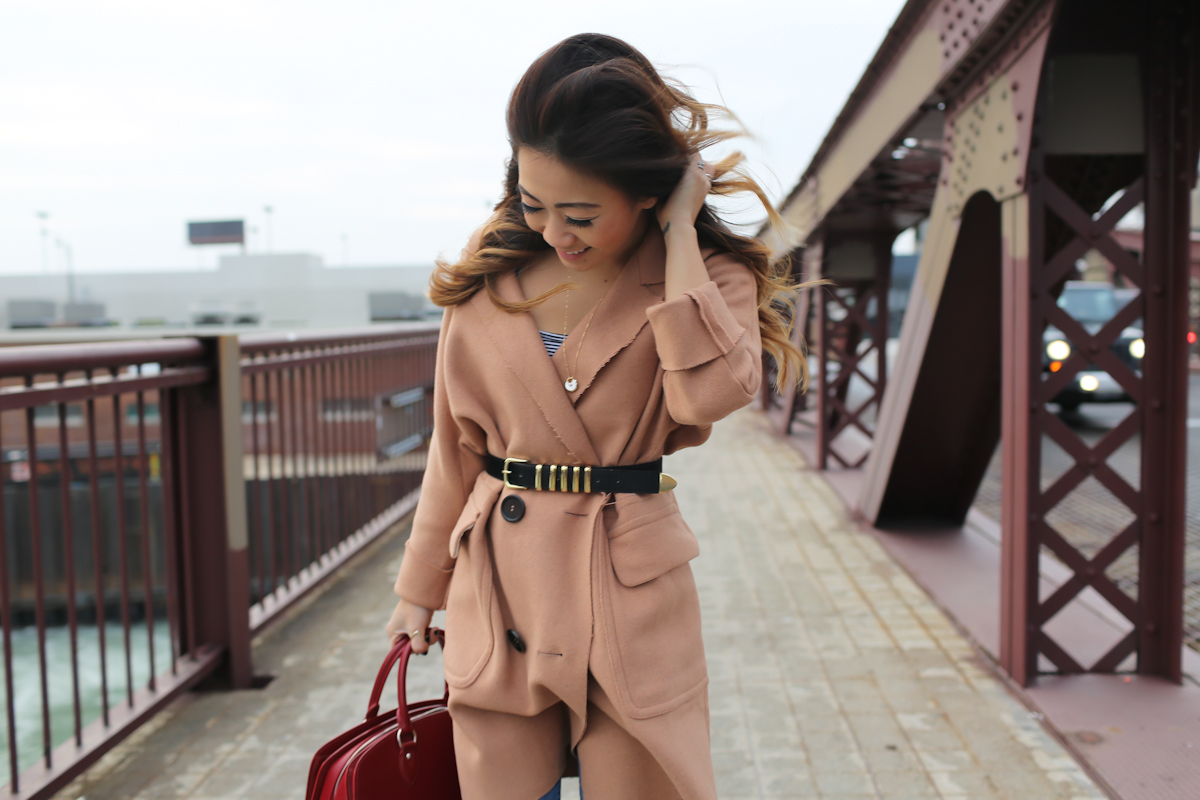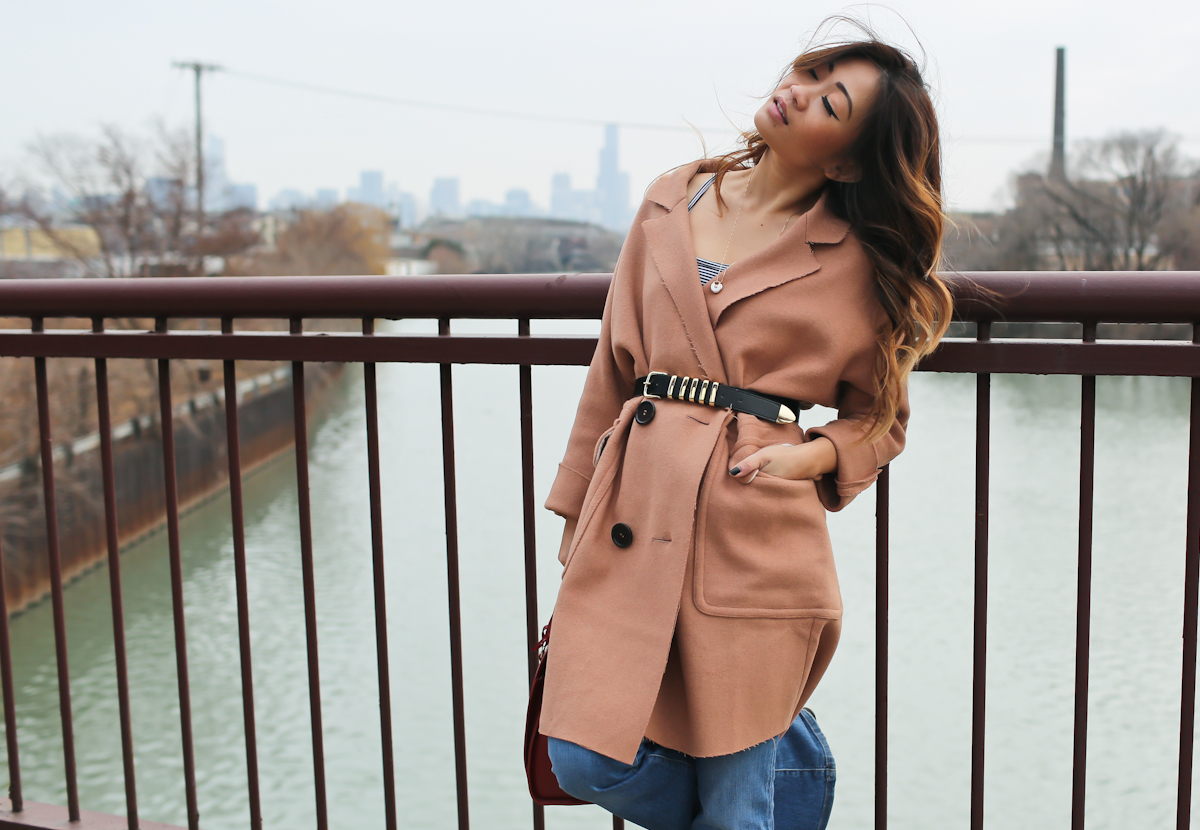 How much do I love my new coat?  Ummmm… a lot!  Camel is a color I don't really have in my slew of coats so this was a welcomed addition.  I found this baby at a local boutique in Wicker Park called Moon Voyage.  Super cute stuff in there and a total danger to my credit cards.  I love the big pockets and frayed edges on this coat and I belted it because… well because I saw Aimee Song belt a blazer and it was effing cute as eff!  Again we got lucky and it was juuuuust warm enough to pull off a light wool sweater outside… but only for like 10 minutes.  Got a few shots and I was sprinting into the car for warmth.  On a random side note, I lost my favorite leather gloves.  So so so sad because it's hard for me to find gloves small enough for my teeny hands.  Let's all have a moment of silence for my lost gloves.  I hope someone out there has them and it is warming their tiny hands.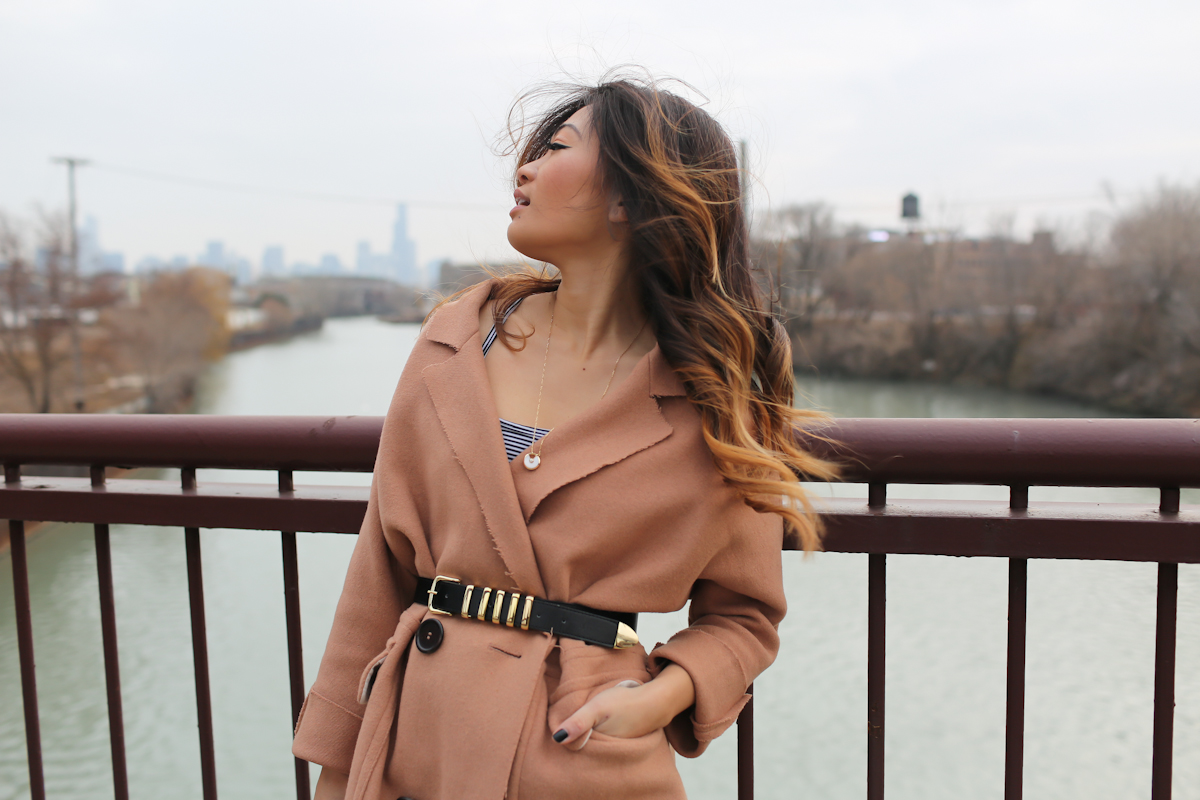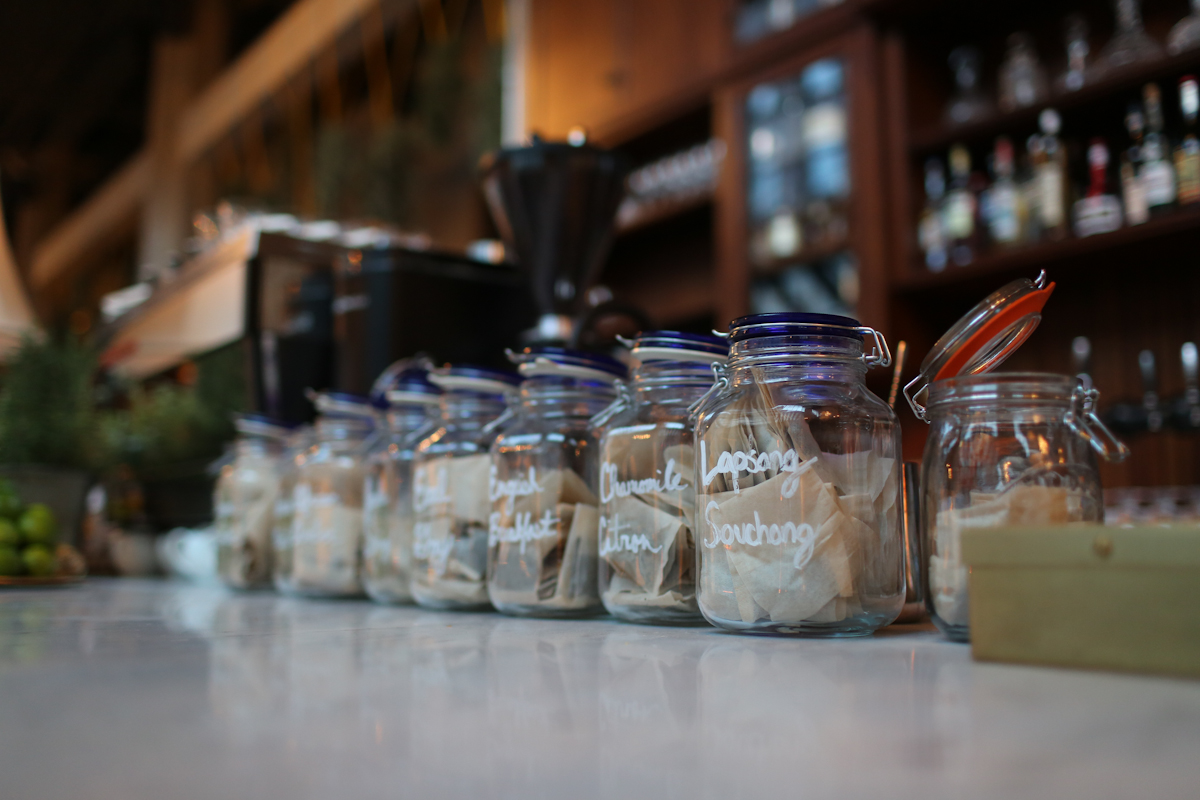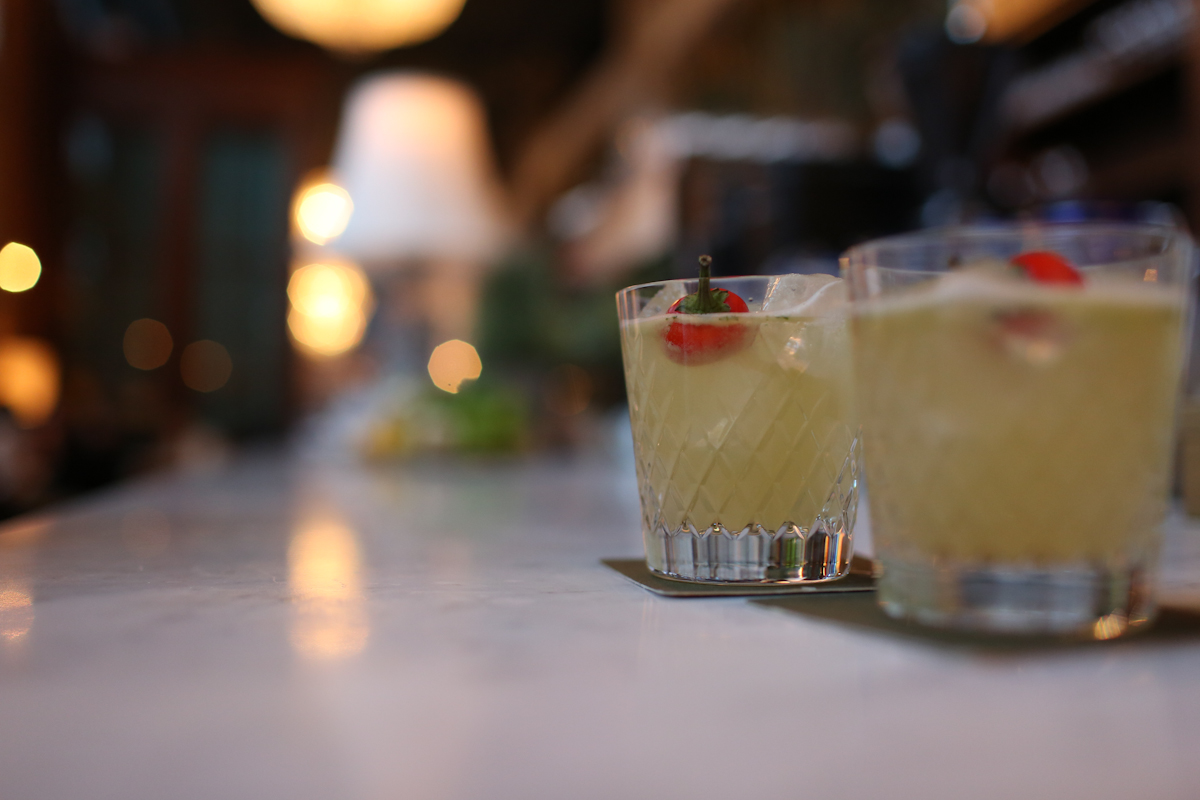 Nothing beats a cold Picante De La Casa from The Allis to discuss the issues of moving into a new place and also mourn my lost gloves.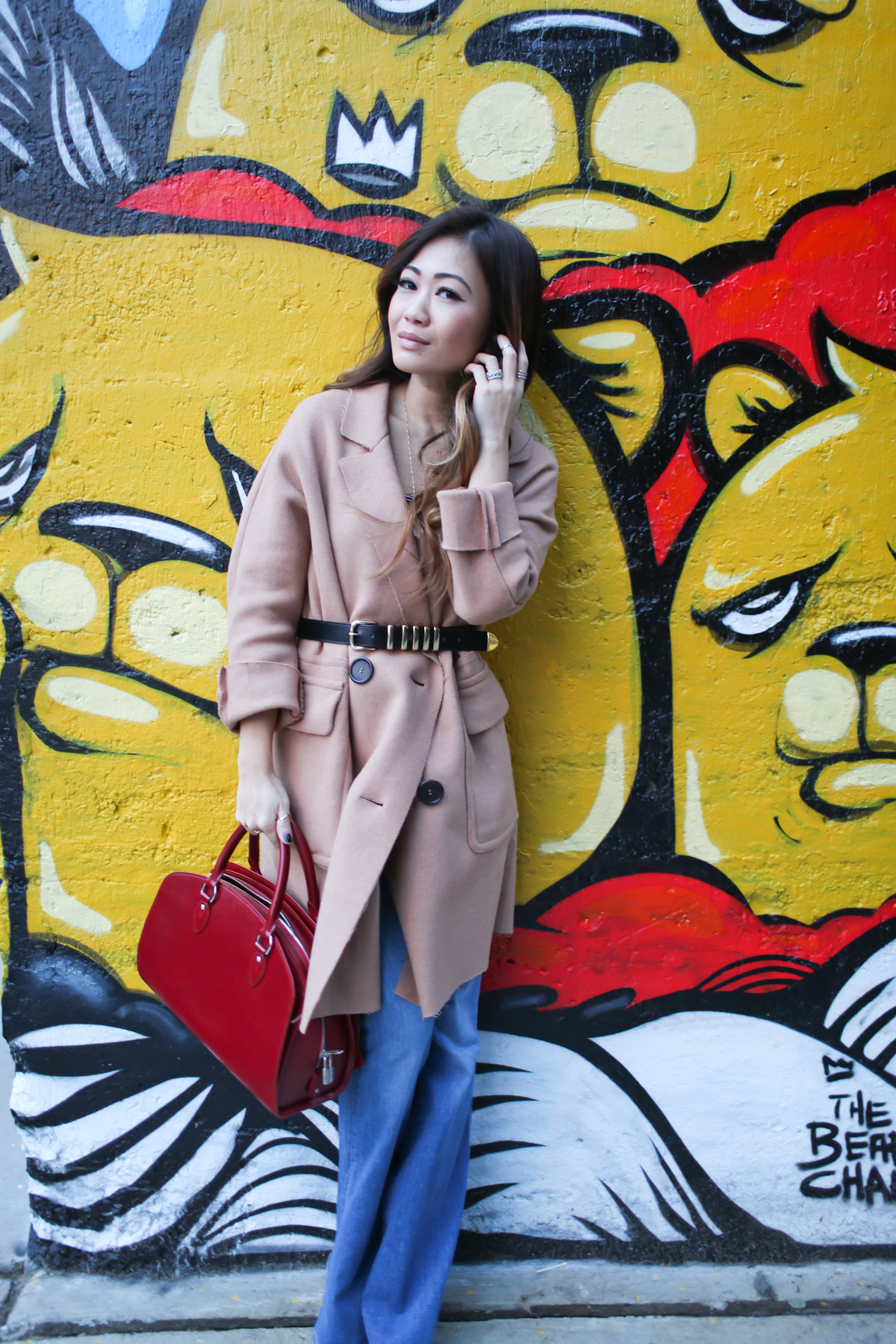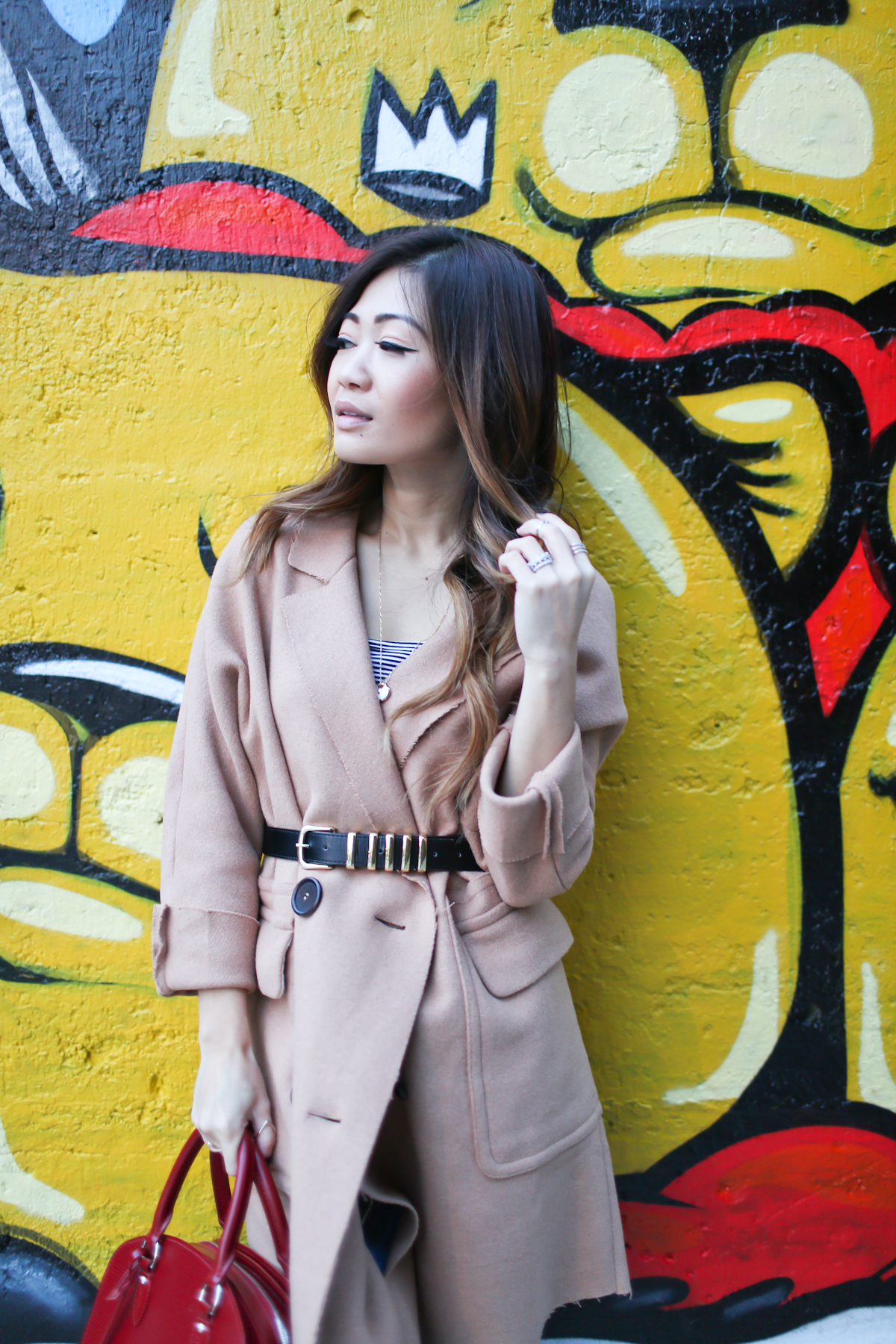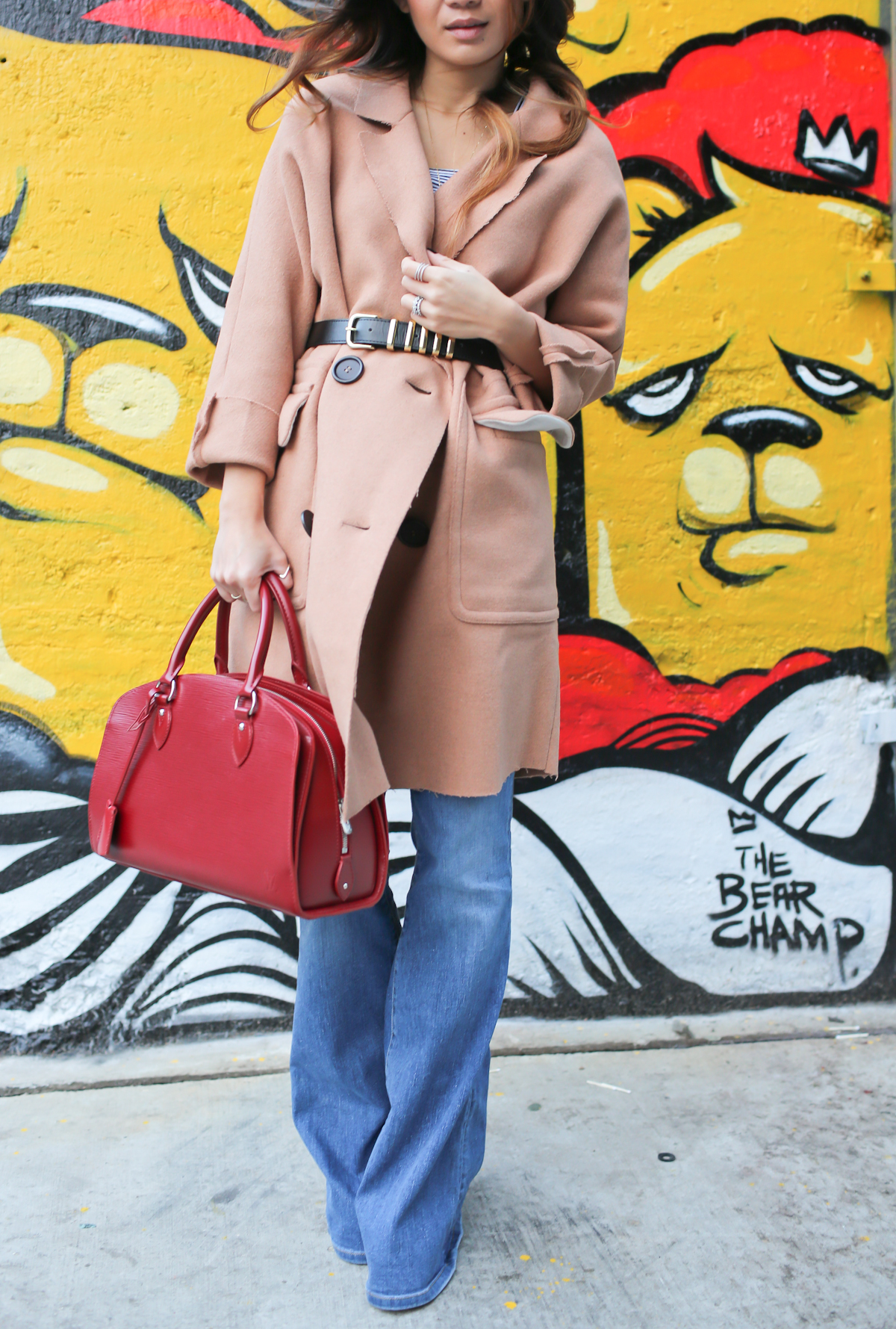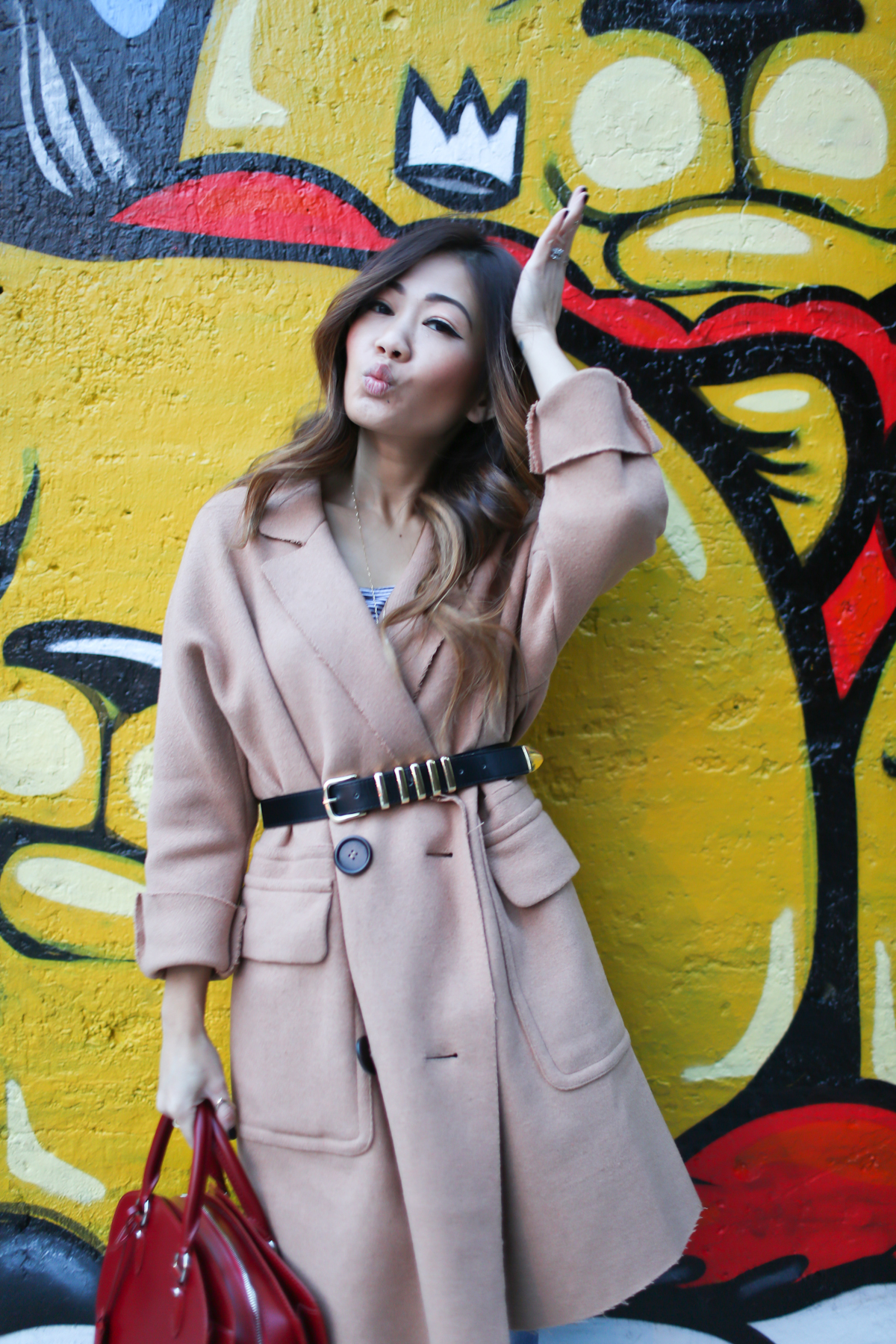 //  coat – BLQ (shop local at Moon Voyage)  //  denim – current/elliott  //  bag – louis vuitton  //  shoes – oasap  //  belt – asos  //

---
---
//  replicate the look  //
---
---