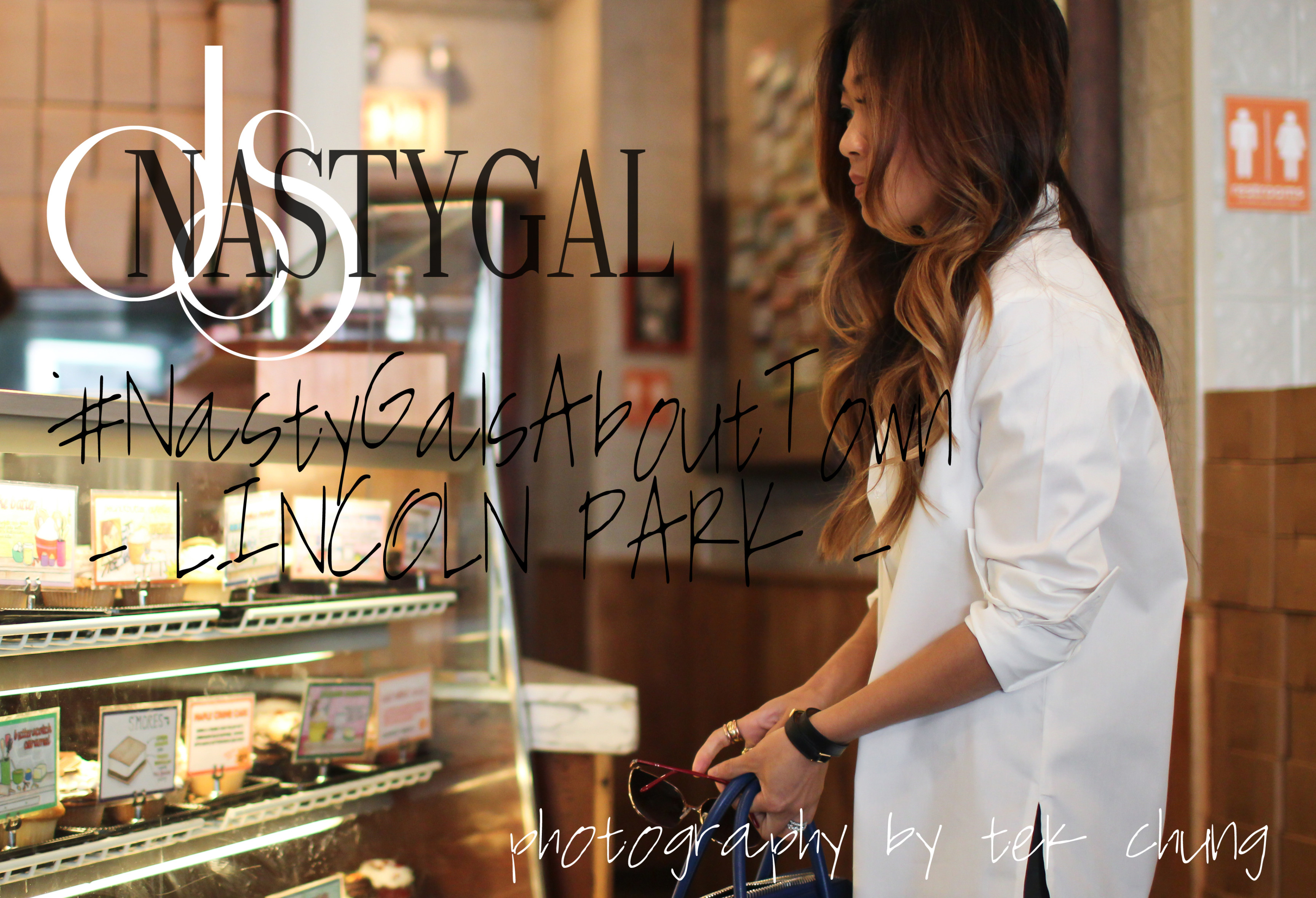 "Eat the cake Anna Mae, I said eat the cake Anna Mae!"  Well as long as they are cuppie cakes.  =)  Welcome to my second featured Chicago neighborhood.  LINCOLN PARK!    This was an obvious choice since helloooo… we live like… right there.  The hubs and I are, what you could say, at the border of Lincoln Park and Lakeview and it gets pretty confusing where our barriers are but you can find me more on the Lincoln Park side of line than the Lakeview side.  No offense to Lakeview at all.  It's also a great hood to play around in.  HellooOOoOoOooo Boystown.  Hehehe.  Lincoln Park has long been an established and known neighborhood in Chicago.  Here you can find DePaul's main campus, Lincoln Park Zoo, Peggy Notebaert Nature Museum, Belmont Harbor and an awesome stretch of the lakefront.  Lots of young professionals around here mixed in with families and college students.  There's just something for every body.
For the hubs and I, Clark Street is our comfort zone.  So many of our favorite food spots are on this street.  But if I were to say what our go-to routine would be when we don't want to think that hard… Molly's and Toro Sushi… hands down.  And in that order.  This is probably one of our favorite chill night activities.  I'll explain why it has to be Molly's first then Toro.  Firstly, Toro Sushi is our favorite sushi spot in the city.  The sashimi is so fresh and they dish it out in nice thick slabs, the rolls are innovative and delicious, the price is not insane (muy importante factoid), the owner is hilarious (his name is Mitch), the place is small and simple, and duh… it's BYOB.  All these attributes add up to the fact that it's always packed.  I would say during normal dinner times, you can expect to wait at least an hour.  But that's okay because Molly's is two doors down and they are open late.  So in we go, put in our name at Toro, hand the server our booze to hold in their fridge (another muy importante factoid), and give them the digits to call when our table is ready.  Then we skedaddle over to Molly's where I'm sure all the other people waiting for their table at Toro are distracting themselves with cupcakes and board games.  Hubs and I usually bust out the connect four and order one cupcake to go.  Tea for him and an almond latte for me.  We bet on stupid shit like who has to do dishes or laundry.  Although I always end up pretending I forgot that I lost the bet.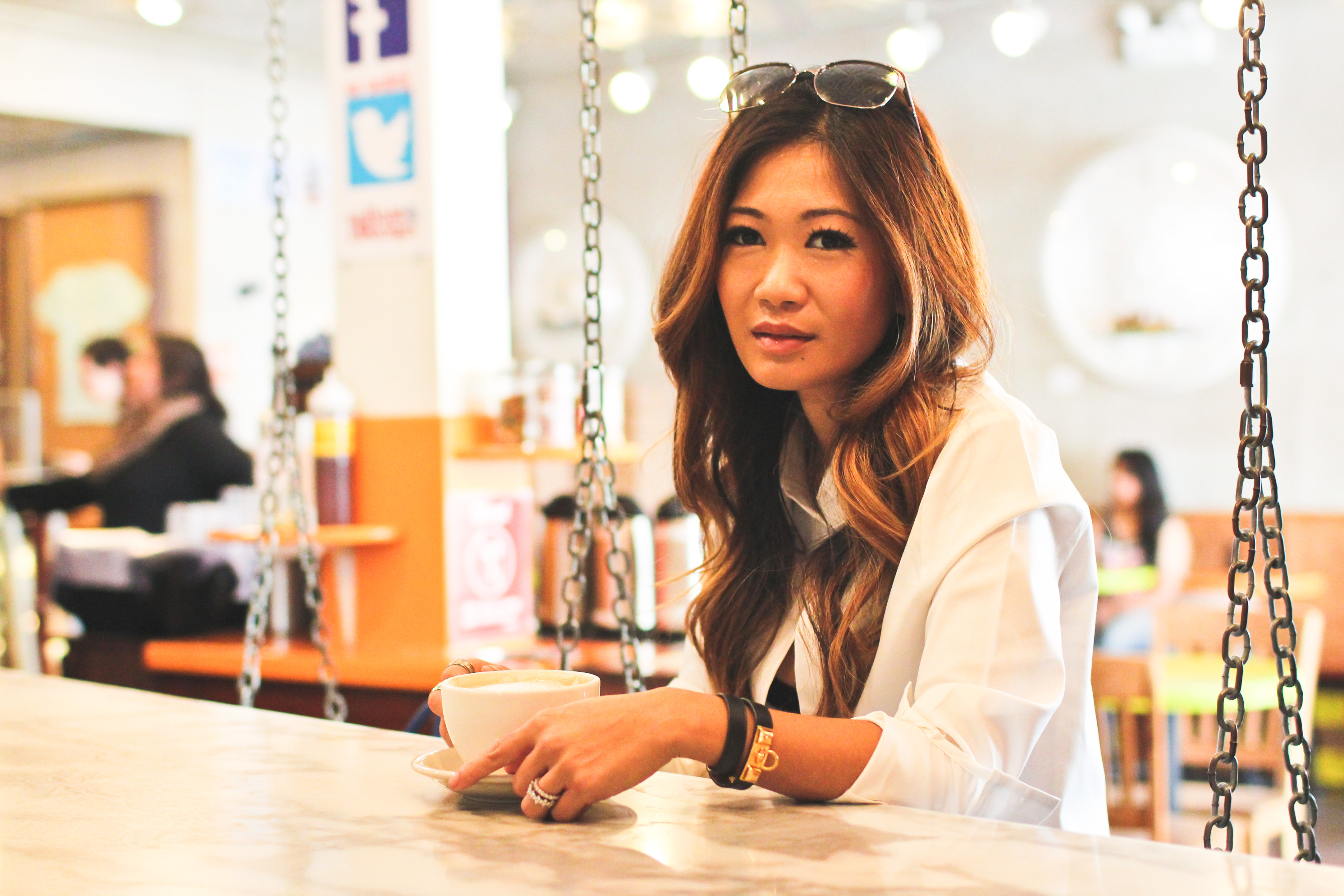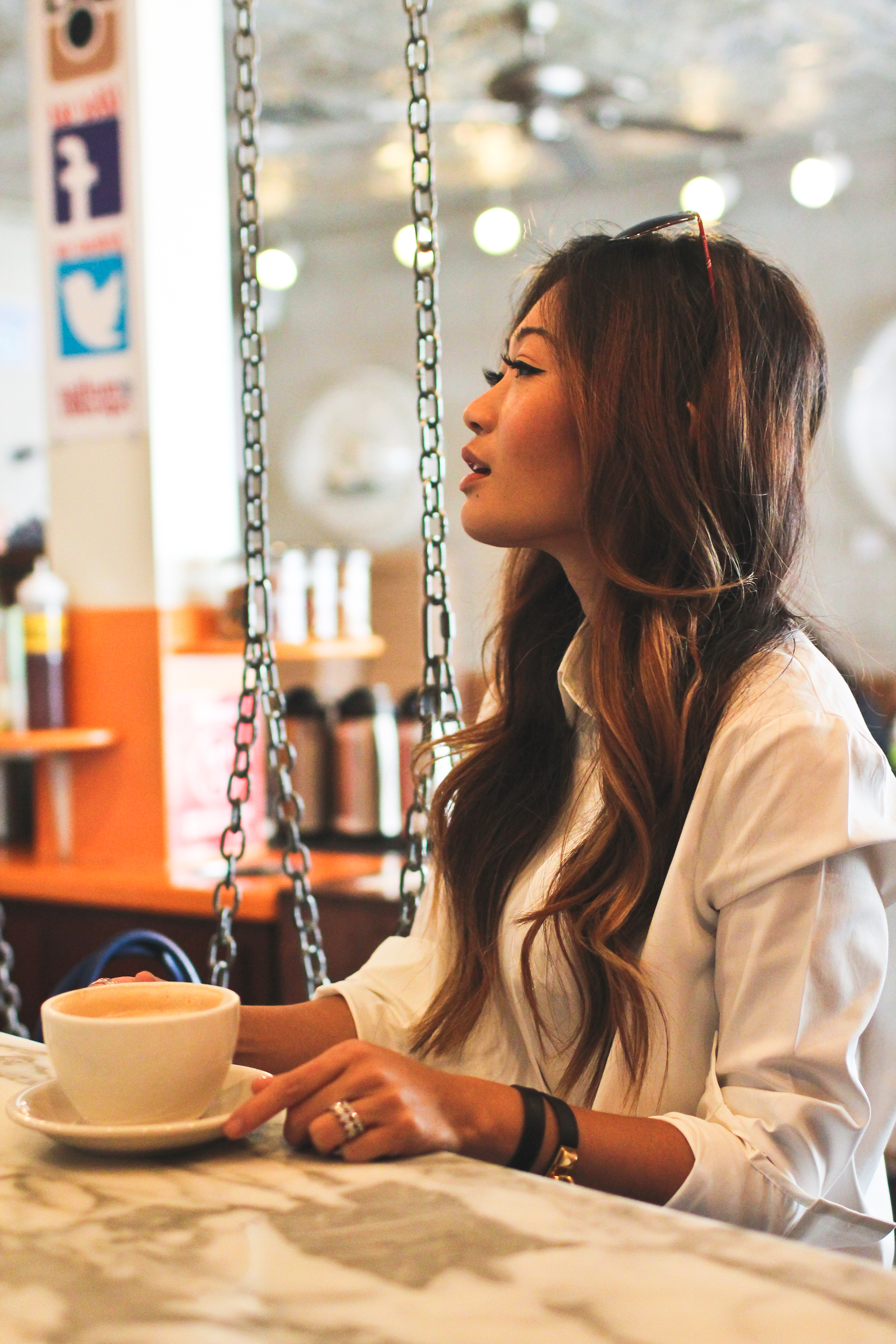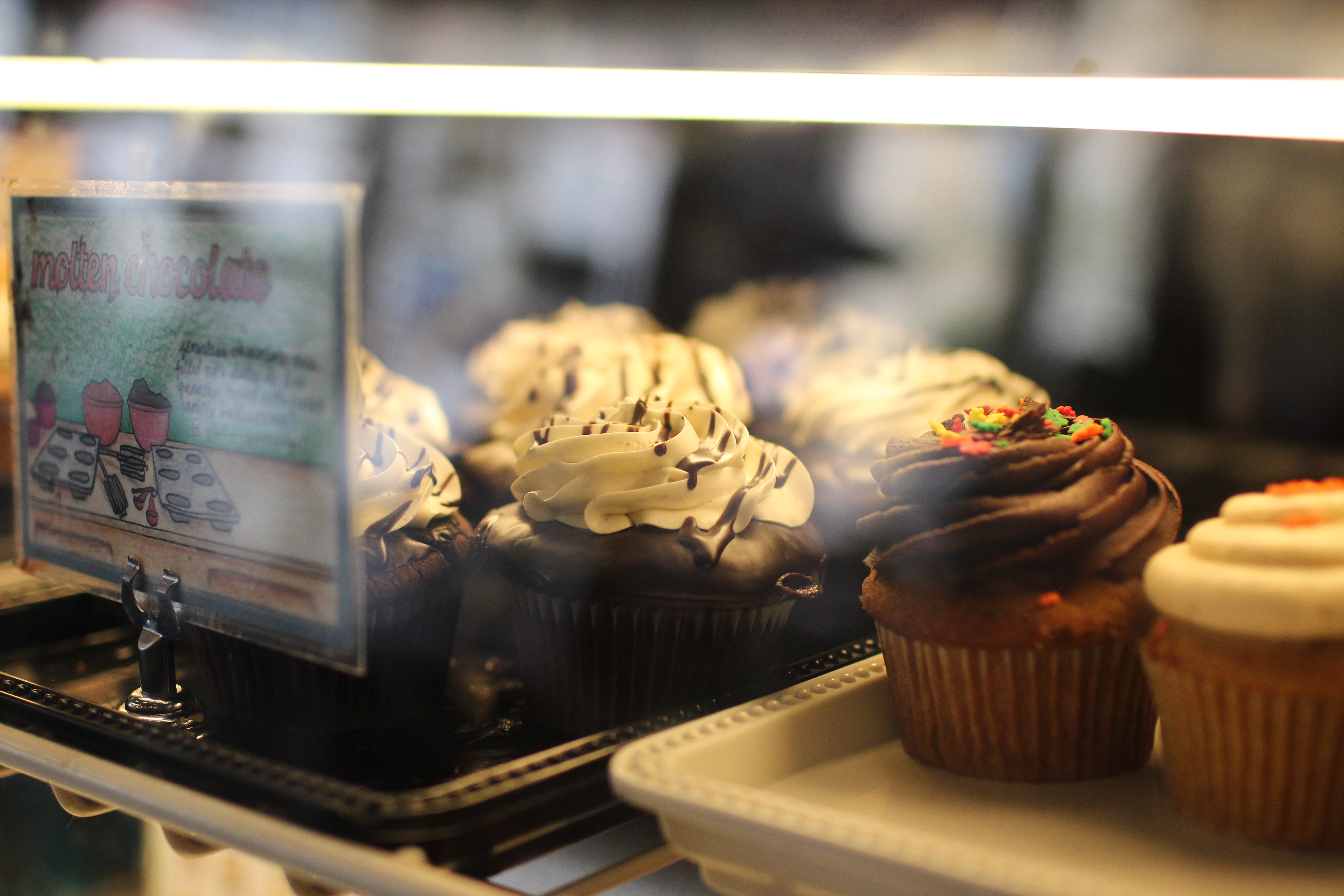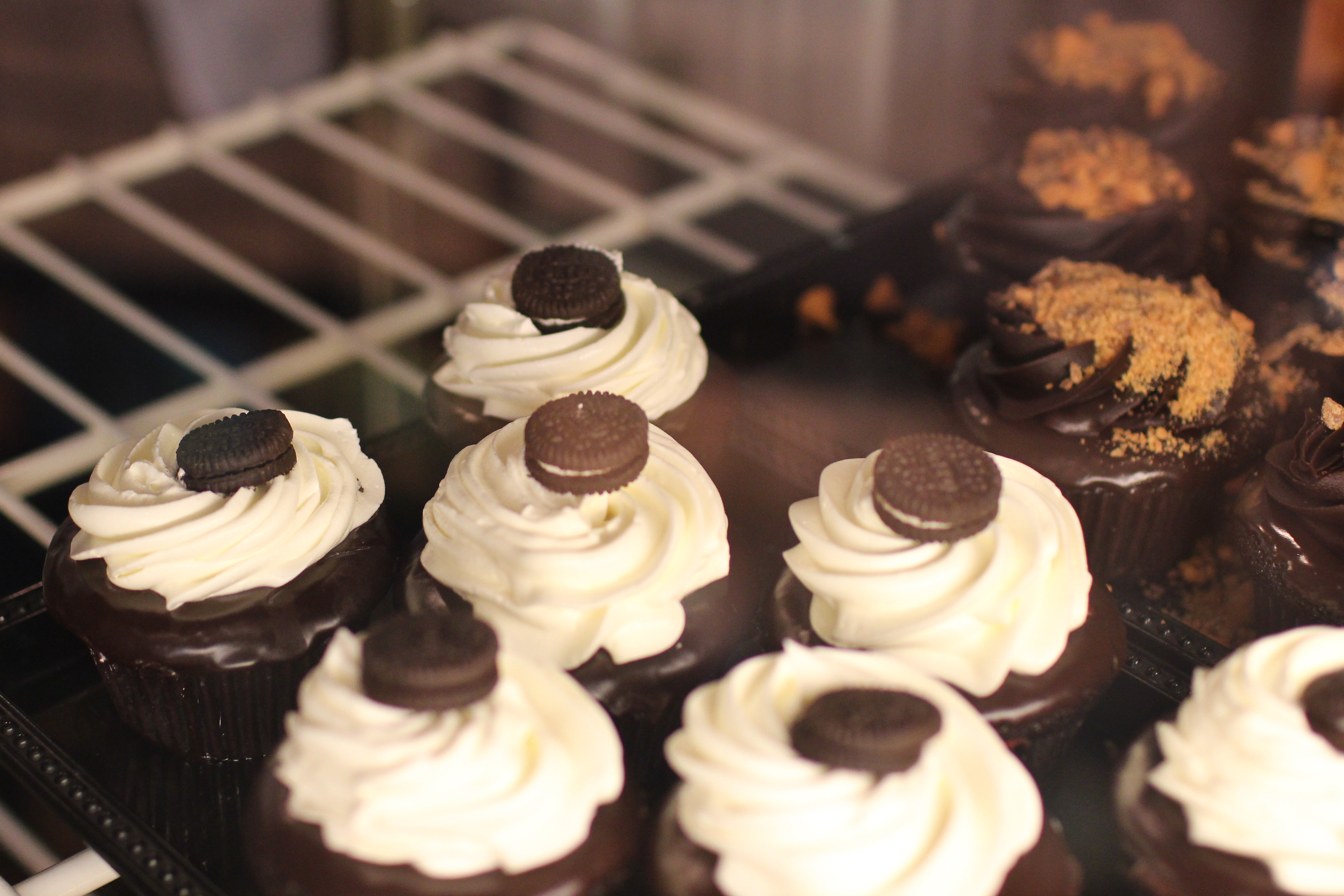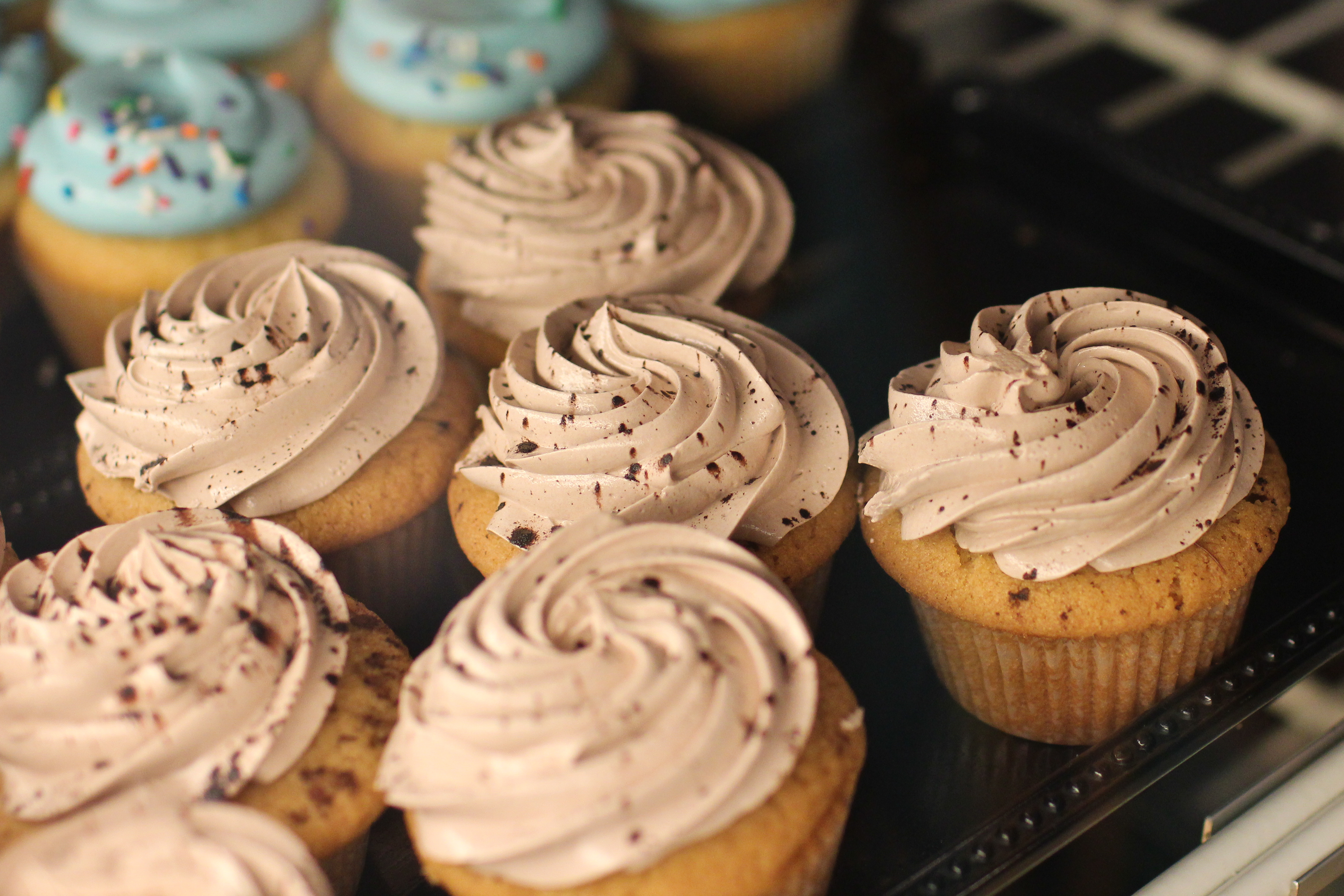 Molly's is so adorable with its swing chairs by the bar seating area, its multicolored tables scattered across the place, its assorted sprinkles station, and the smell of cupcakes taking you in like a giant warm hug.  The cupcakes themselves are oh so so good.  Super moist.  Moist.  Moist.  Moist.  Moist.  Moist.  Moist.  Moist.  Moist.  Moist.  Moist.  (haha that word).  But yes, them cupcakes be moist and scrumptious.  The hardest part is just narrowing down which one you want.  I'm a huge fan of the red velvet swirl.  The frosting is not overly sweet and it's just a pretty looking cupcake.  And yes, they also offer vegan cupcakes.  Wooooot!  This one however, was NOT.  Lol.
So after an hour of connect four and betting, we usually get a call from Toro to inform us that our table is ready.  I wish we could have taken some shots inside but they were closed during the day.  Man, their sashimi… feel all the feels.  And if you are lucky enough to sit at the sushi bar when Mitch is working, you are in for a good time.  He always remembers his regulars and I love places like that.  Truth be told, we were just there last night.  Thanks for the ice cream tempura Mitch!  Likely you will order one too many rolls because you are in such close proximity to everyone that you want what they have.  Then you will exit in a sushi-induced state of euphoria, all the while thinking to yourself… "It's sushi. It's healthy. It's okay I ate that much."  This justification will cause you to be a repeat offender. Don't worry because I'm right there with you my friend.  Did I mention… BYOB betches!!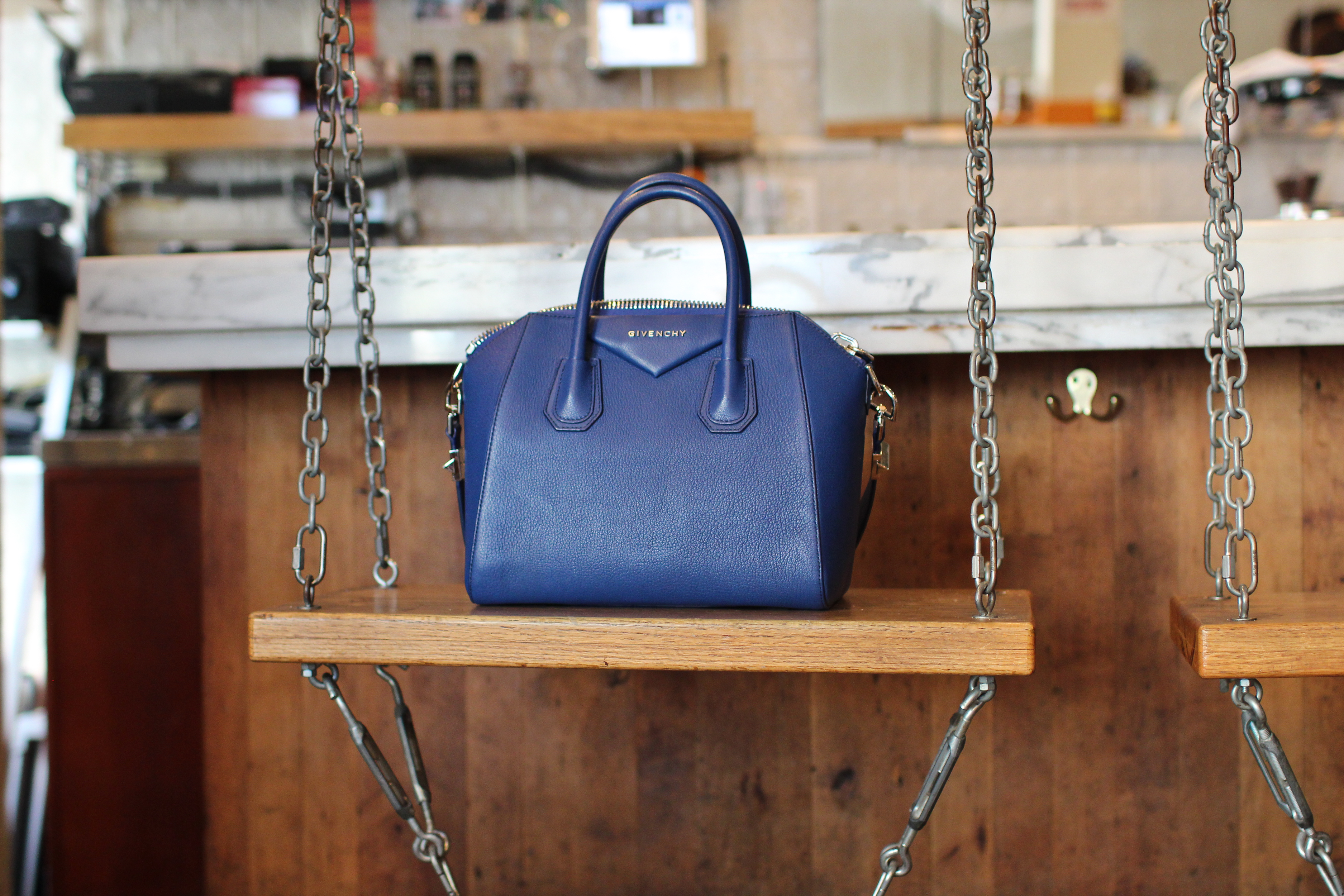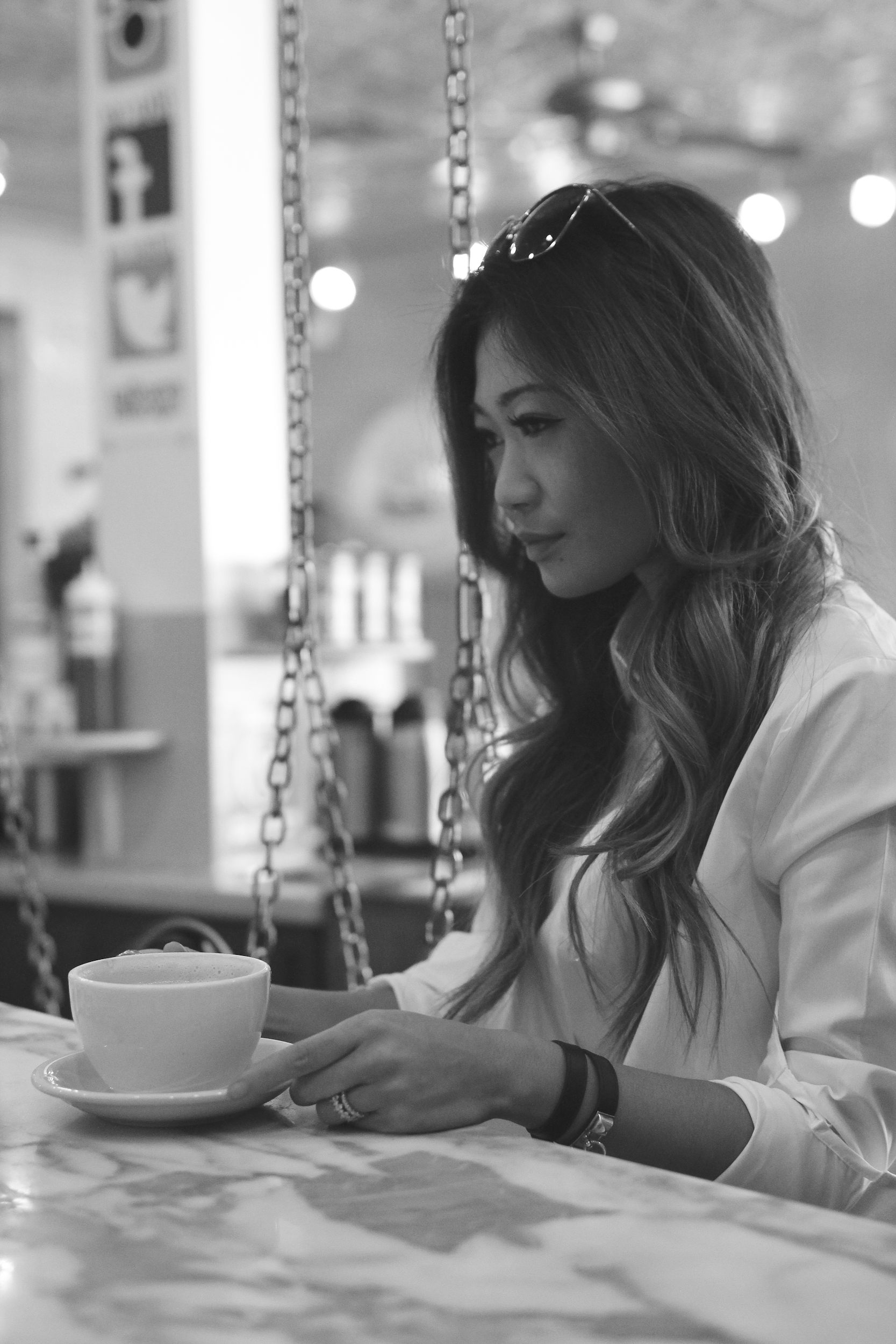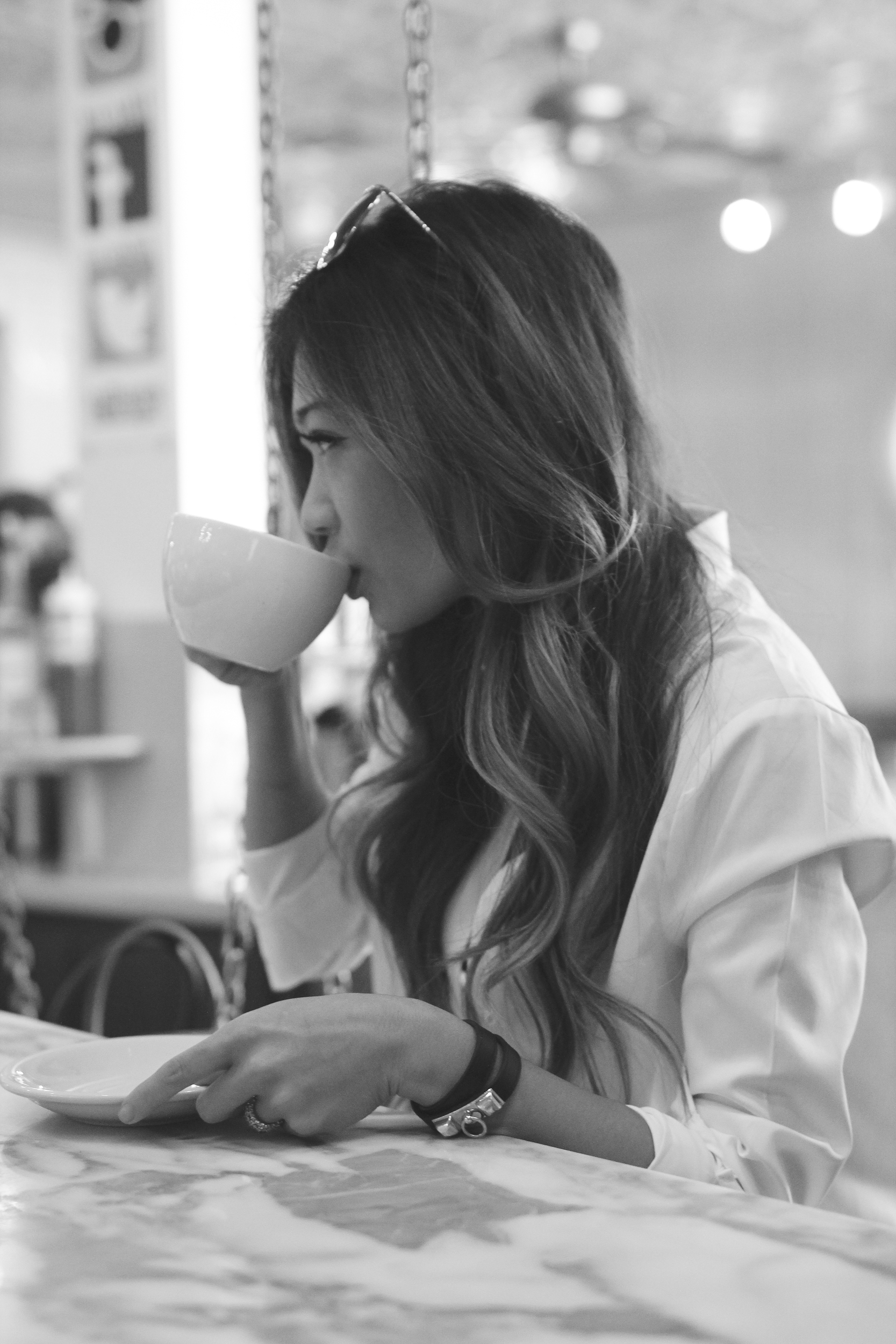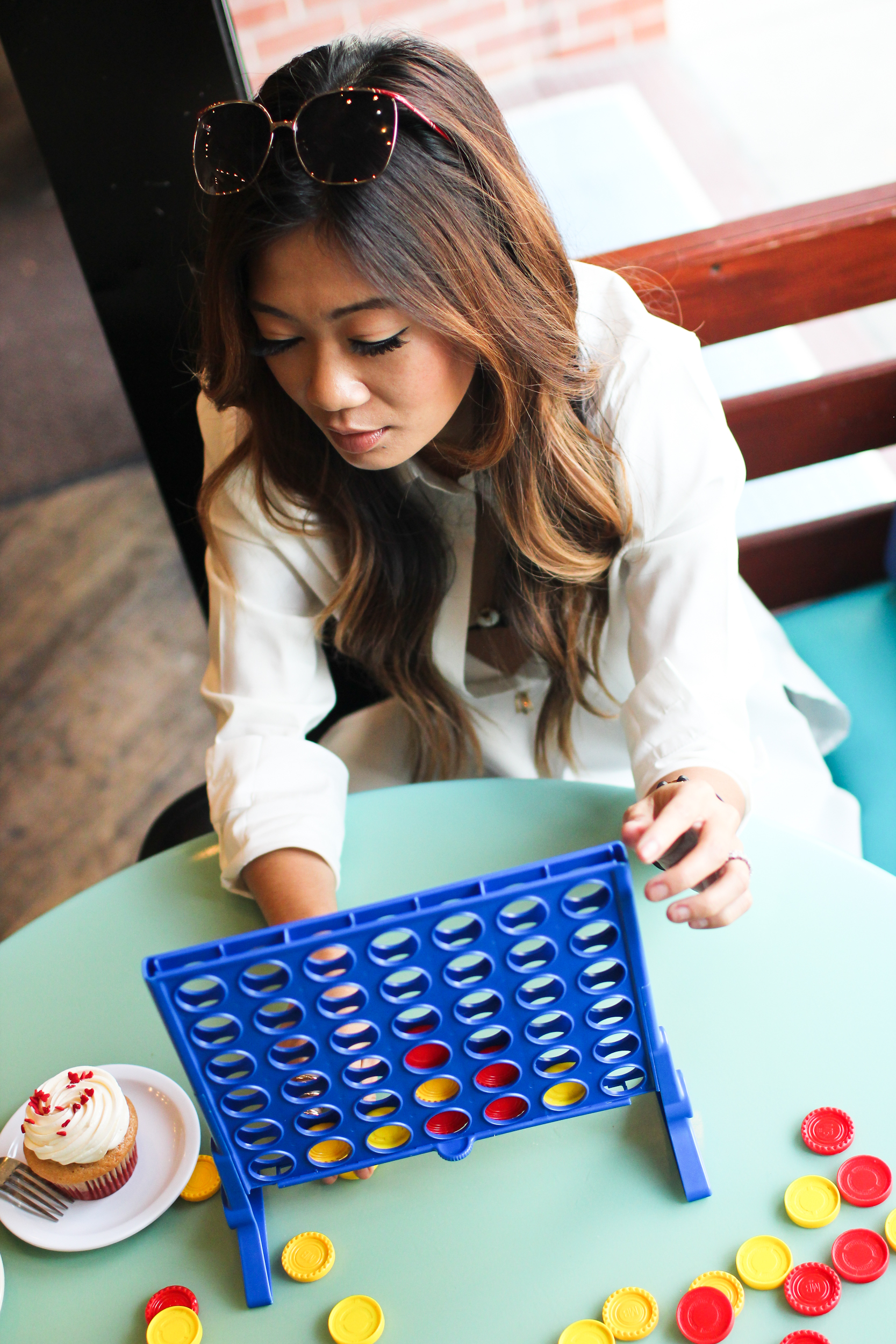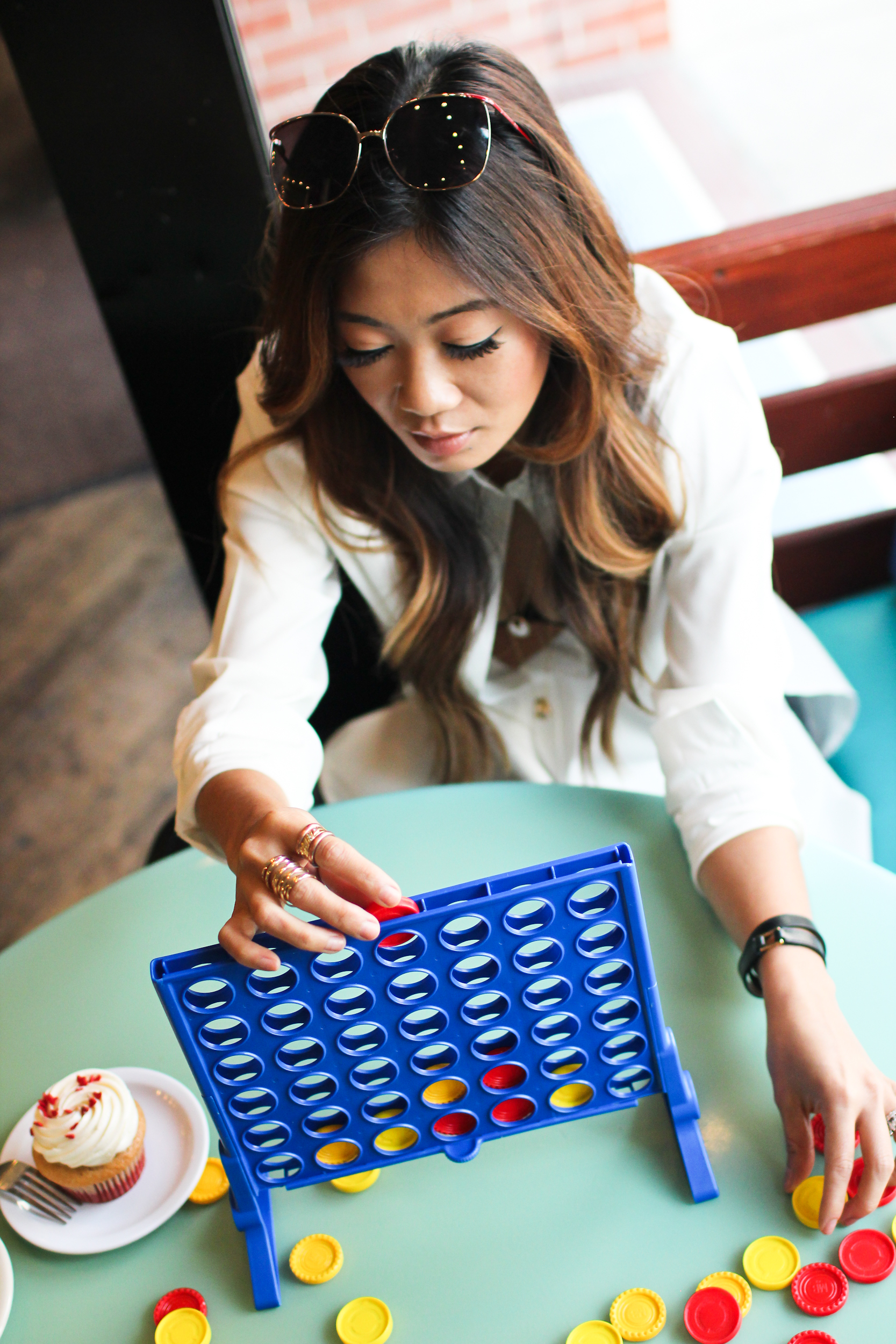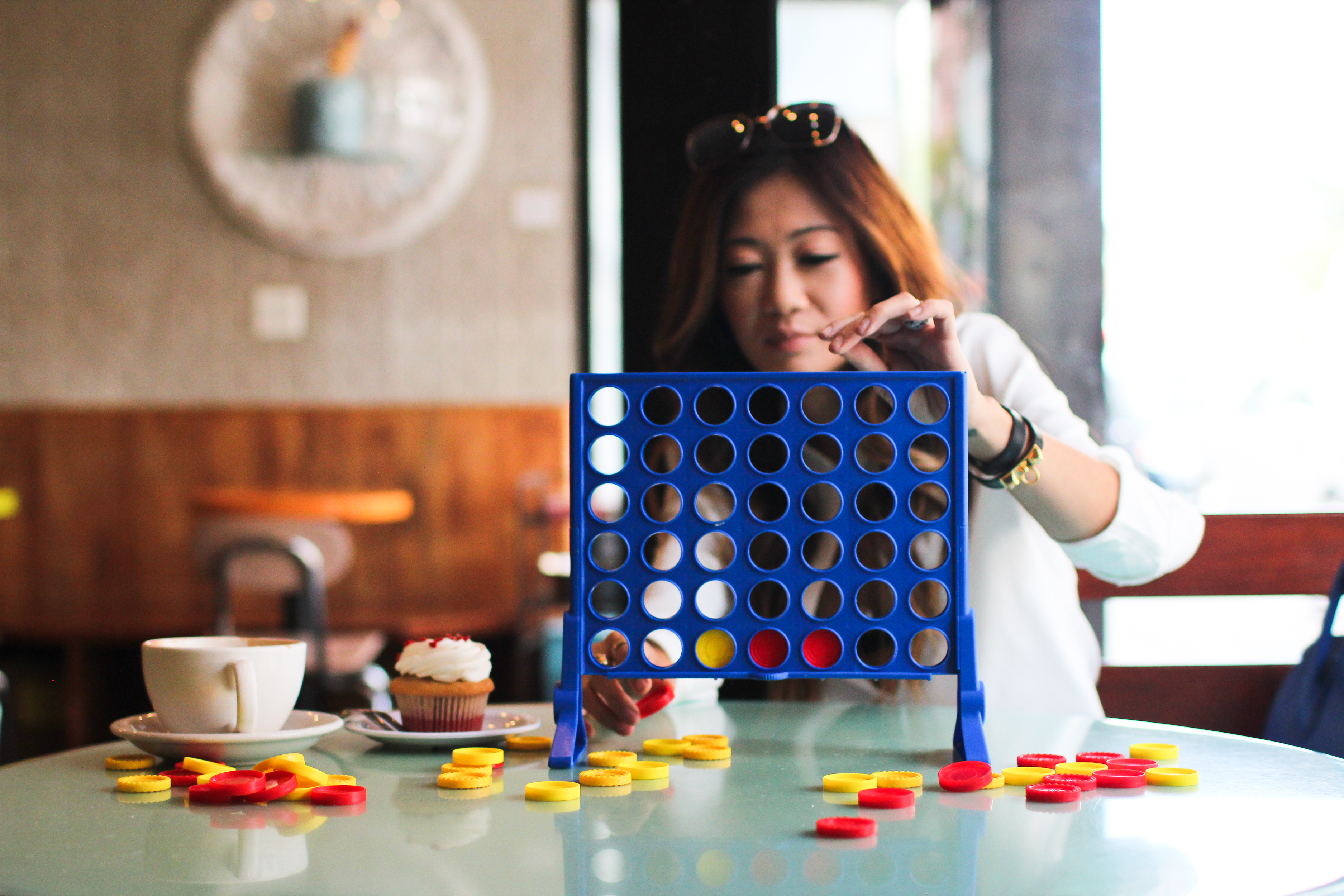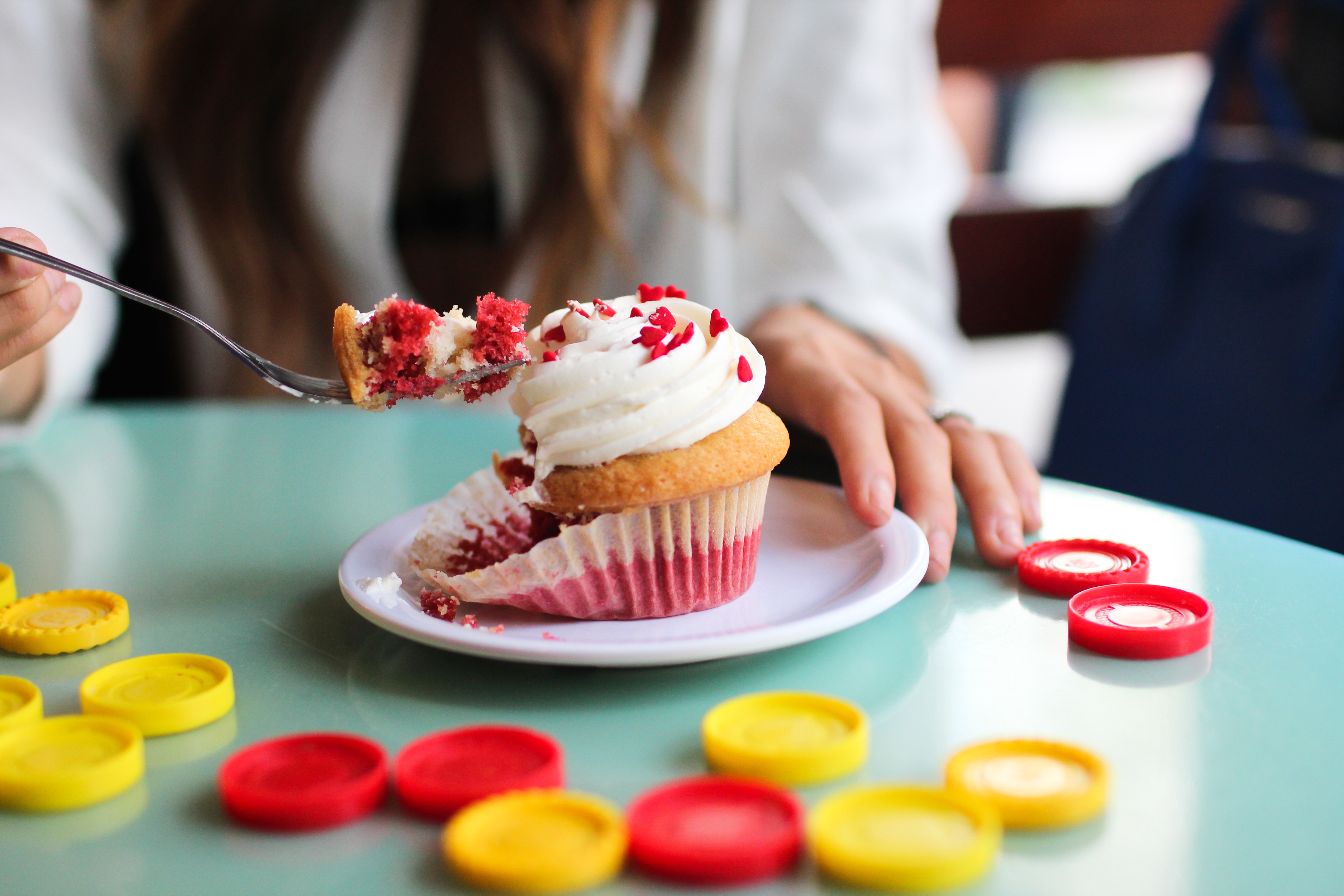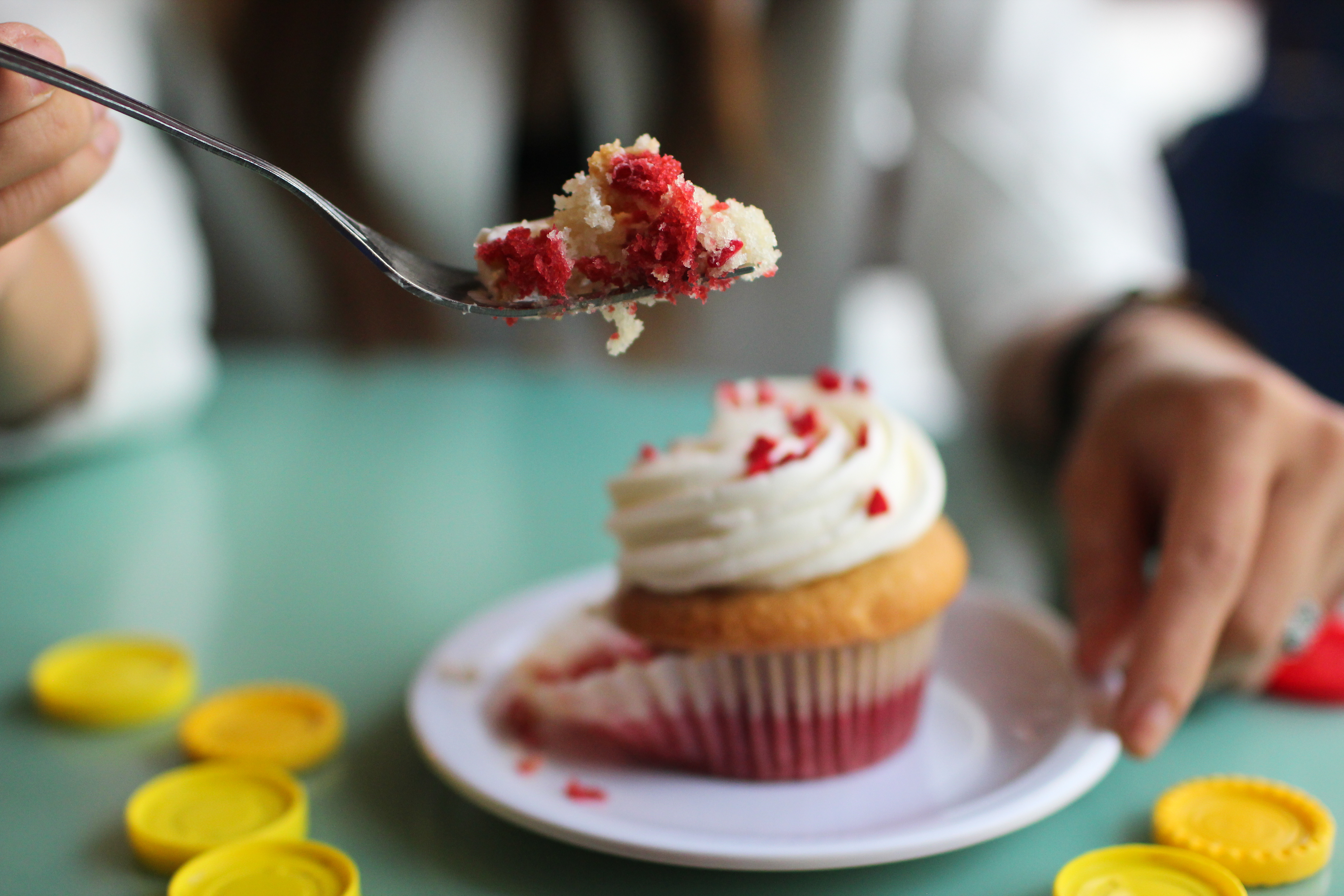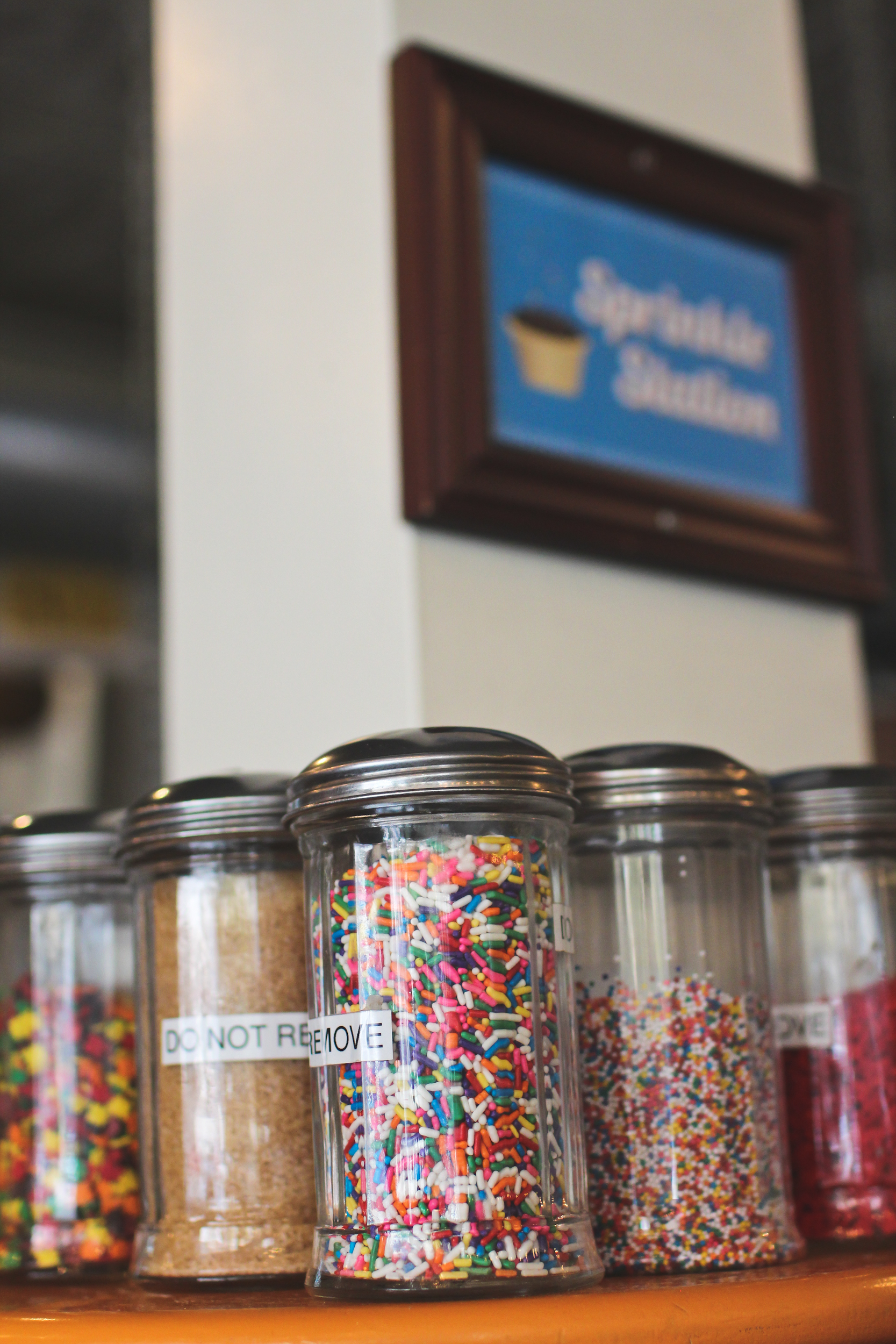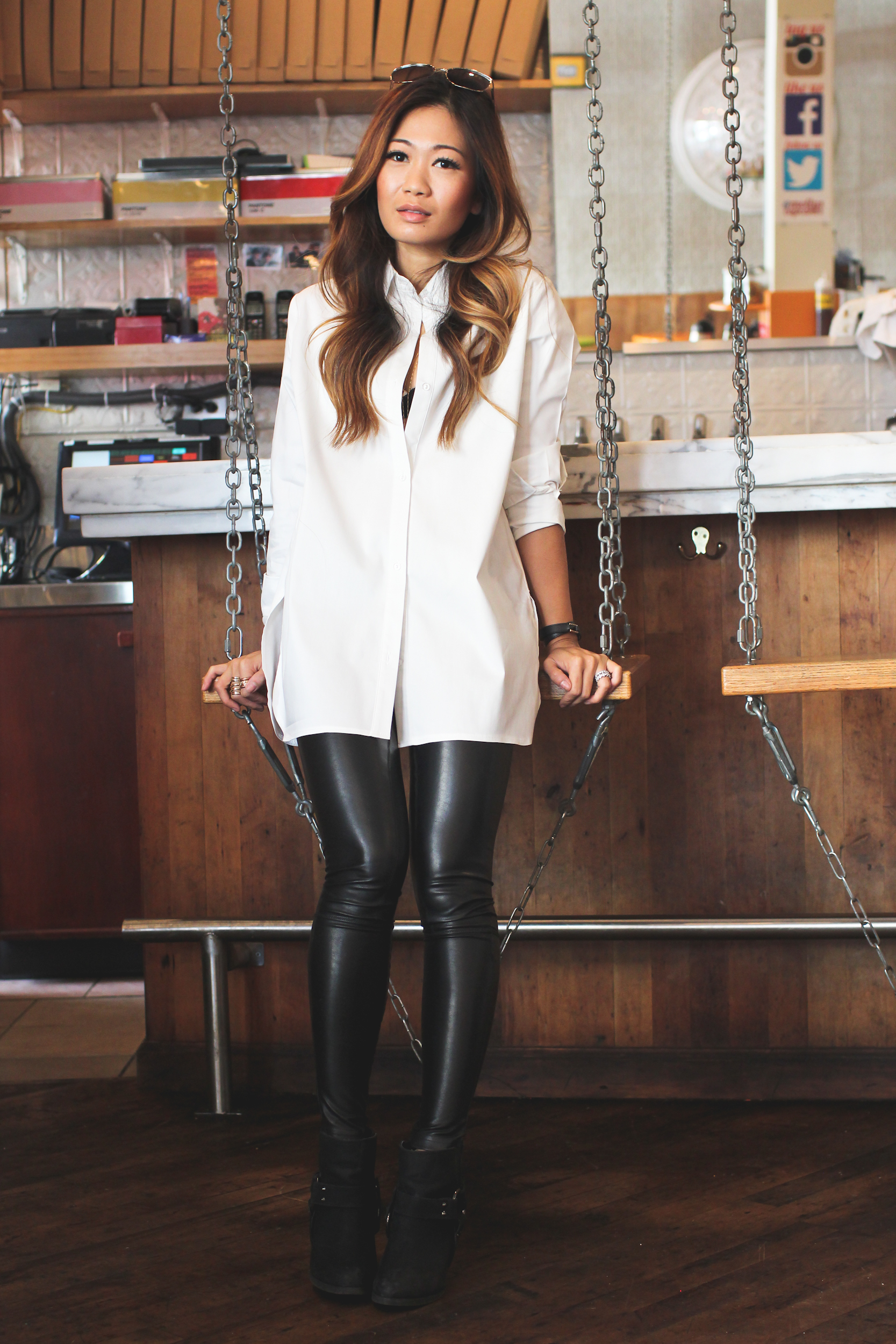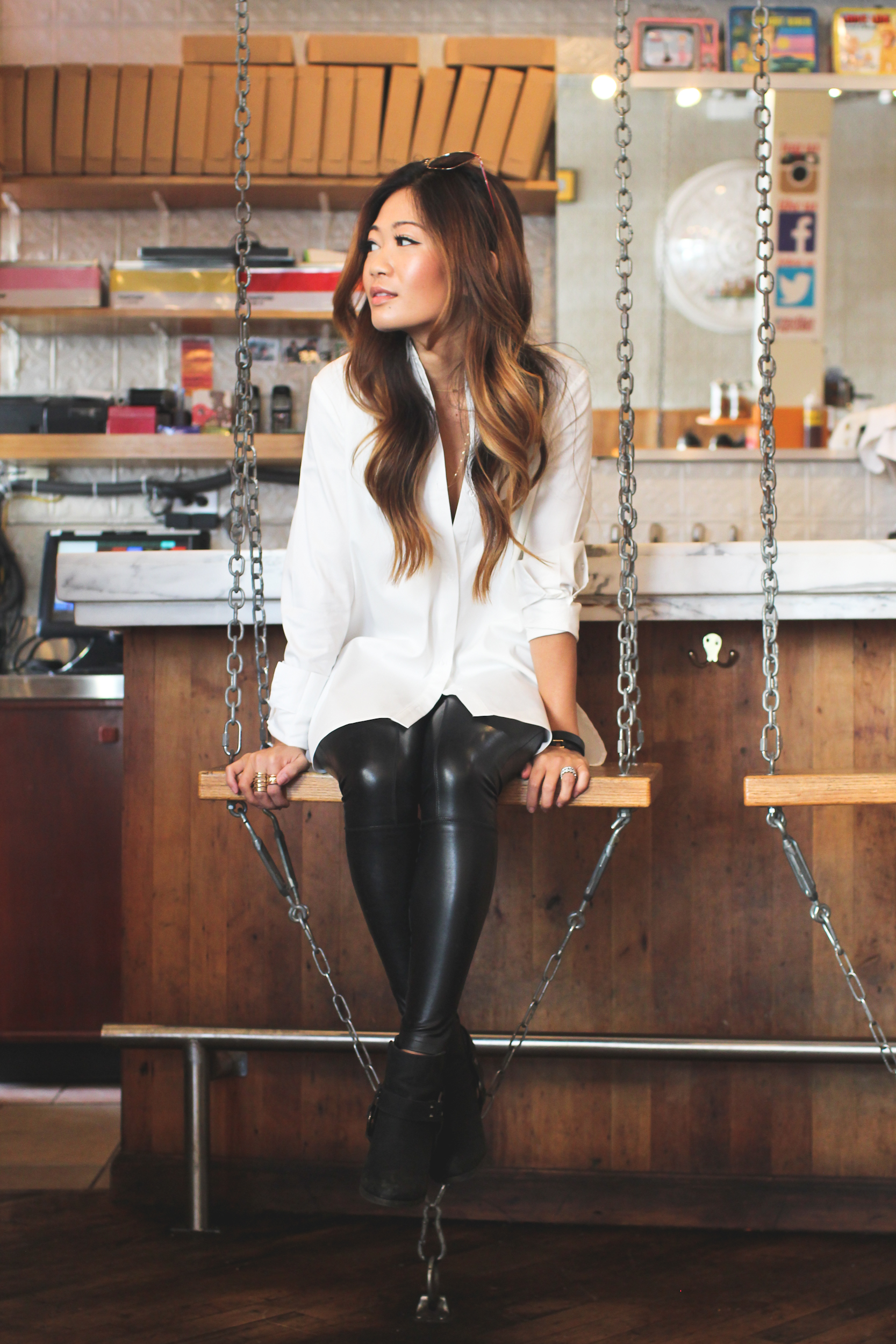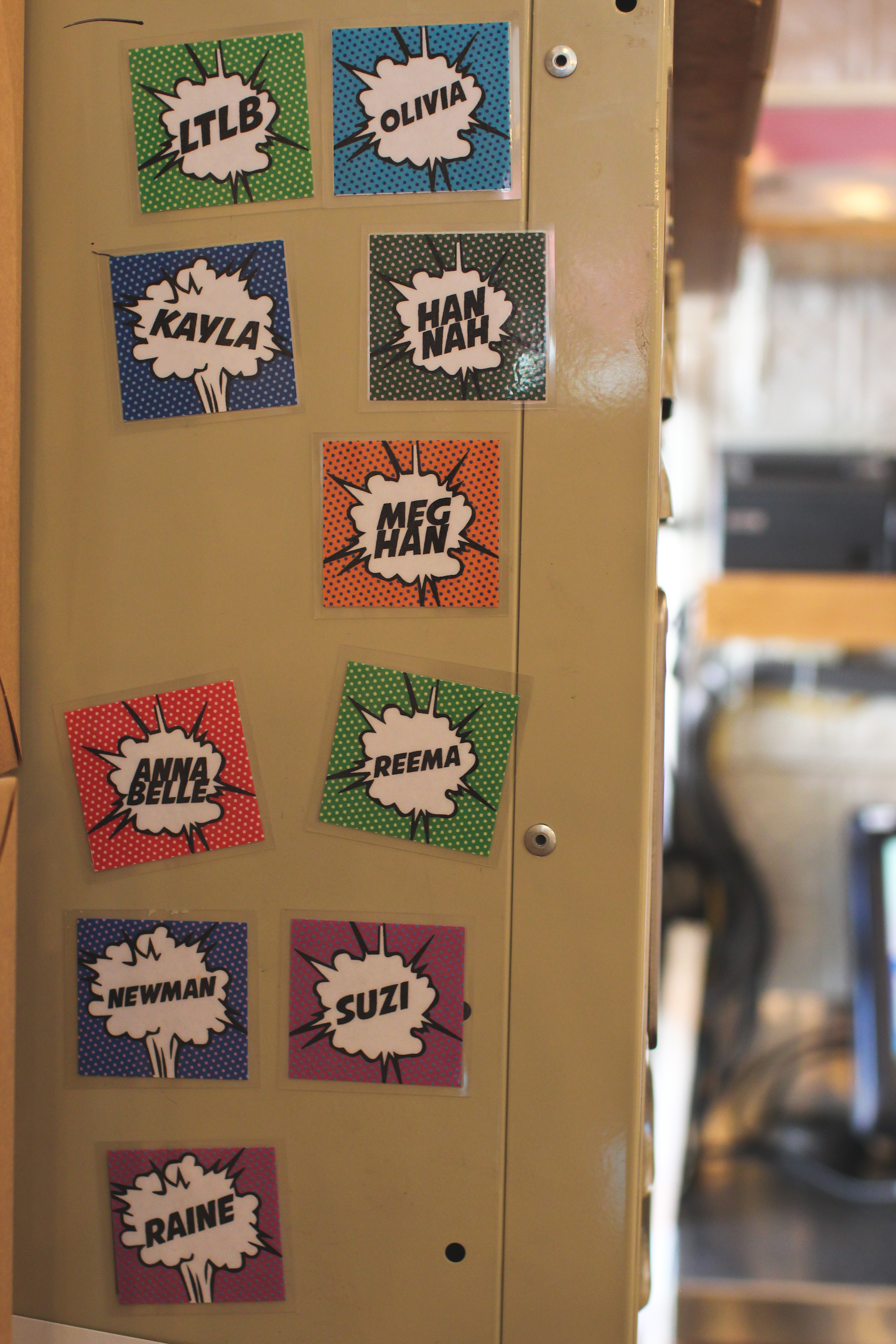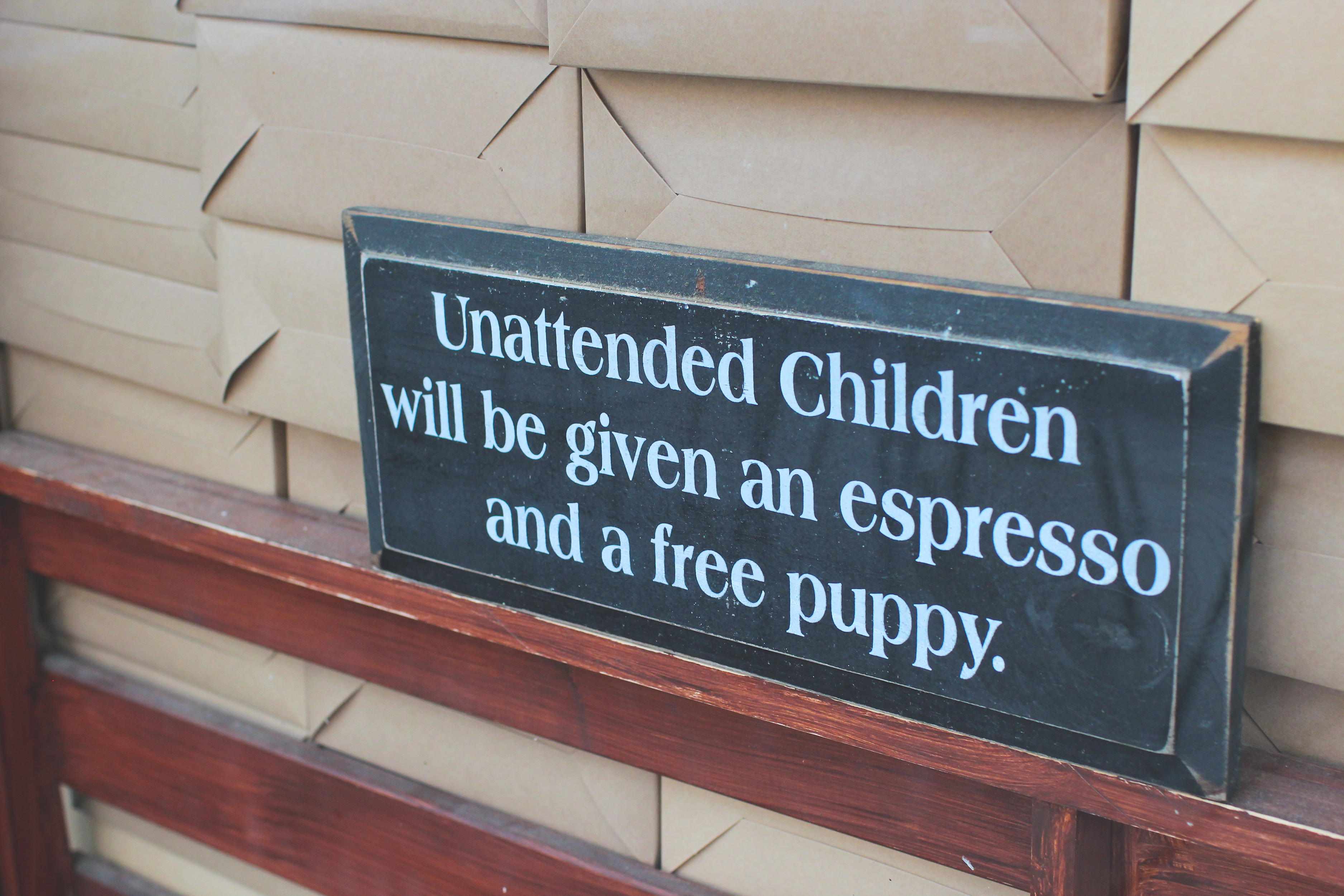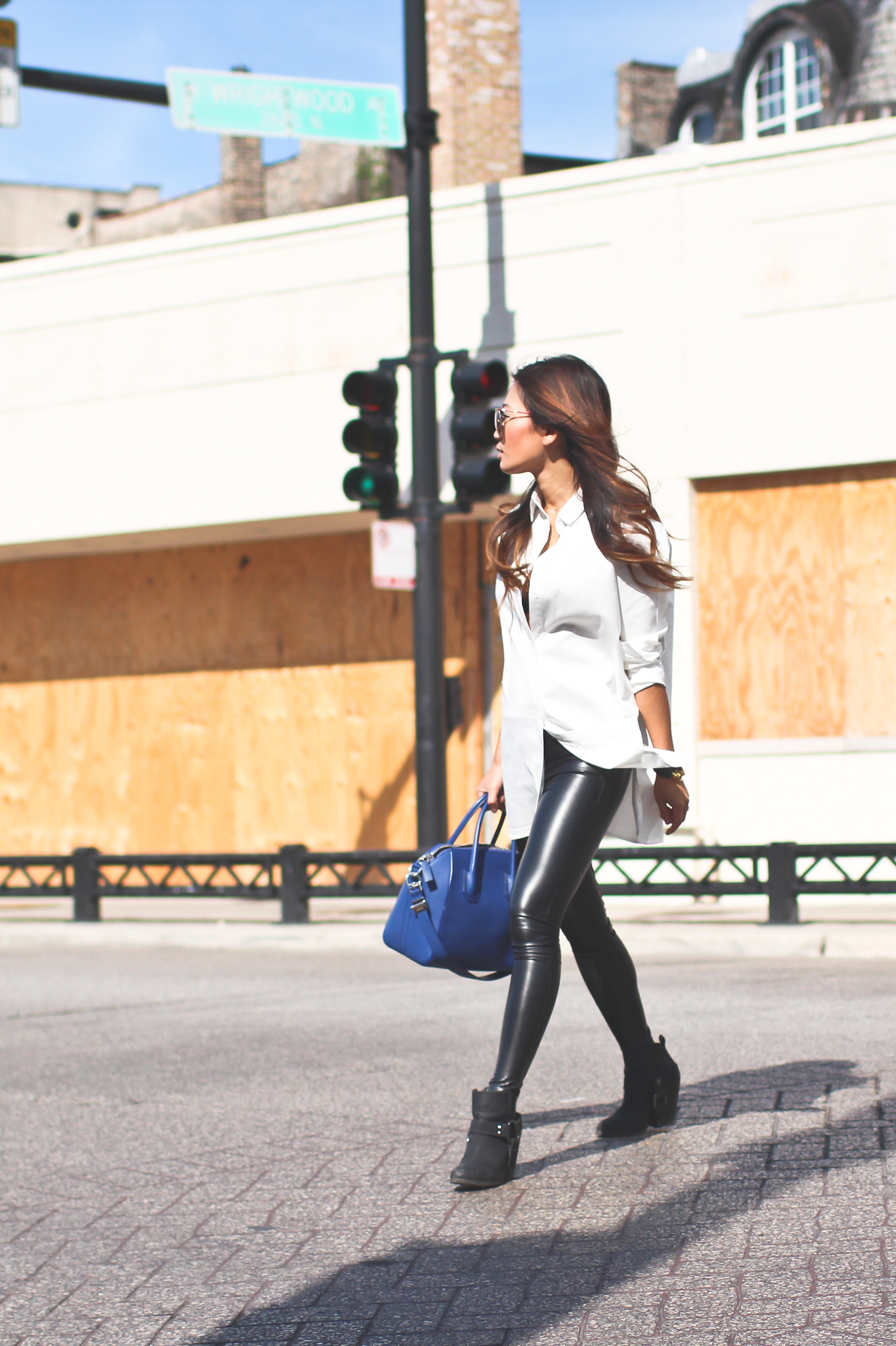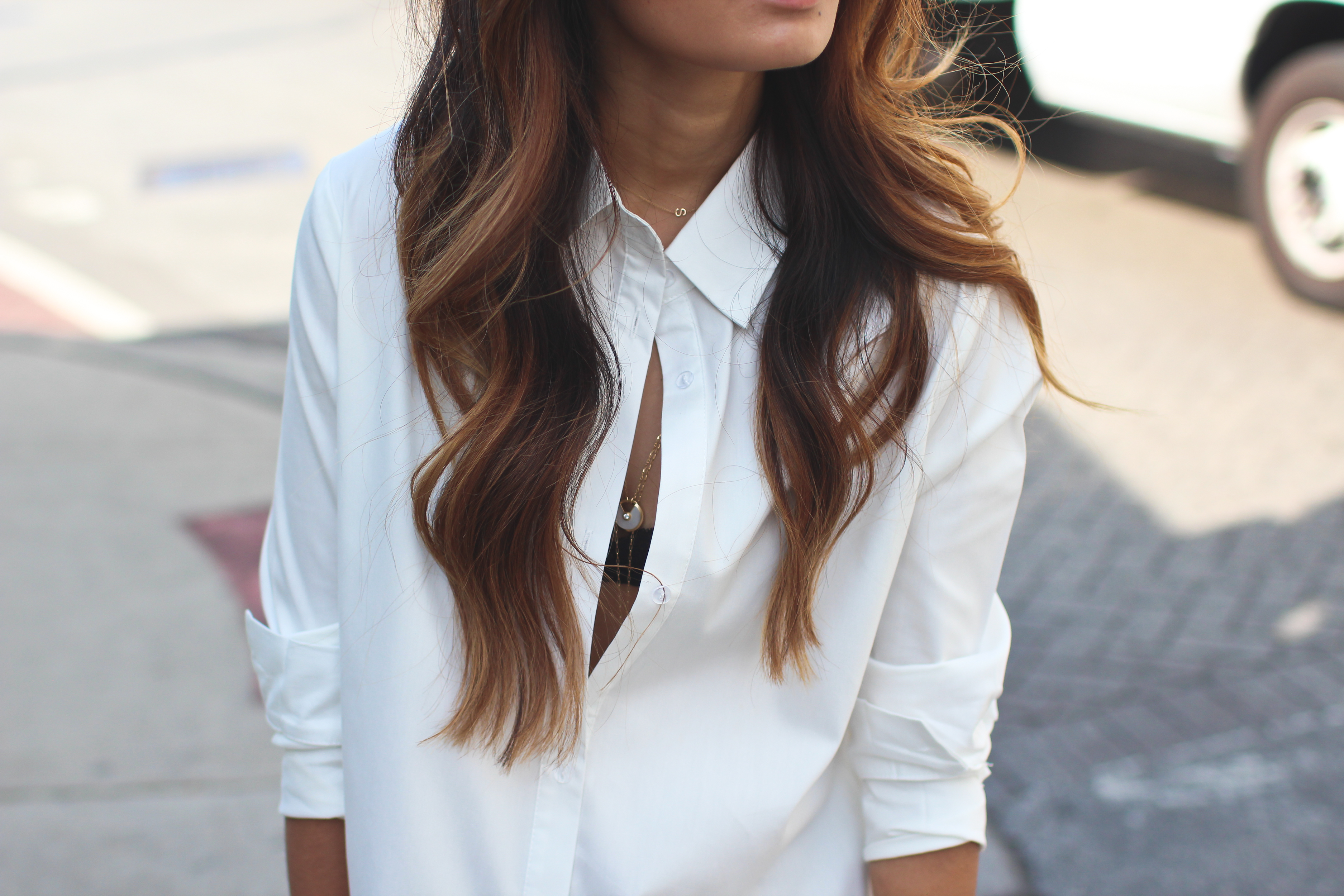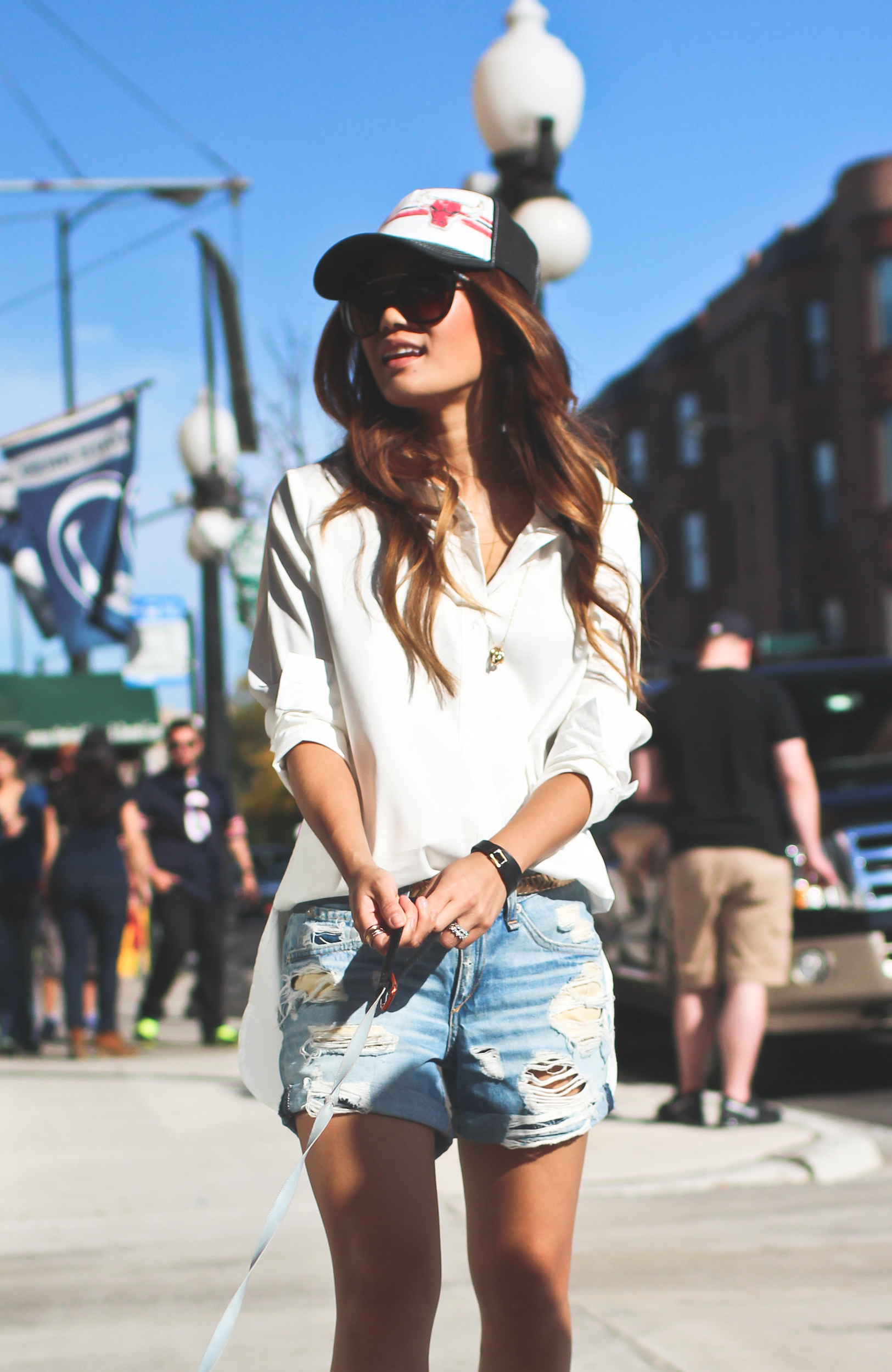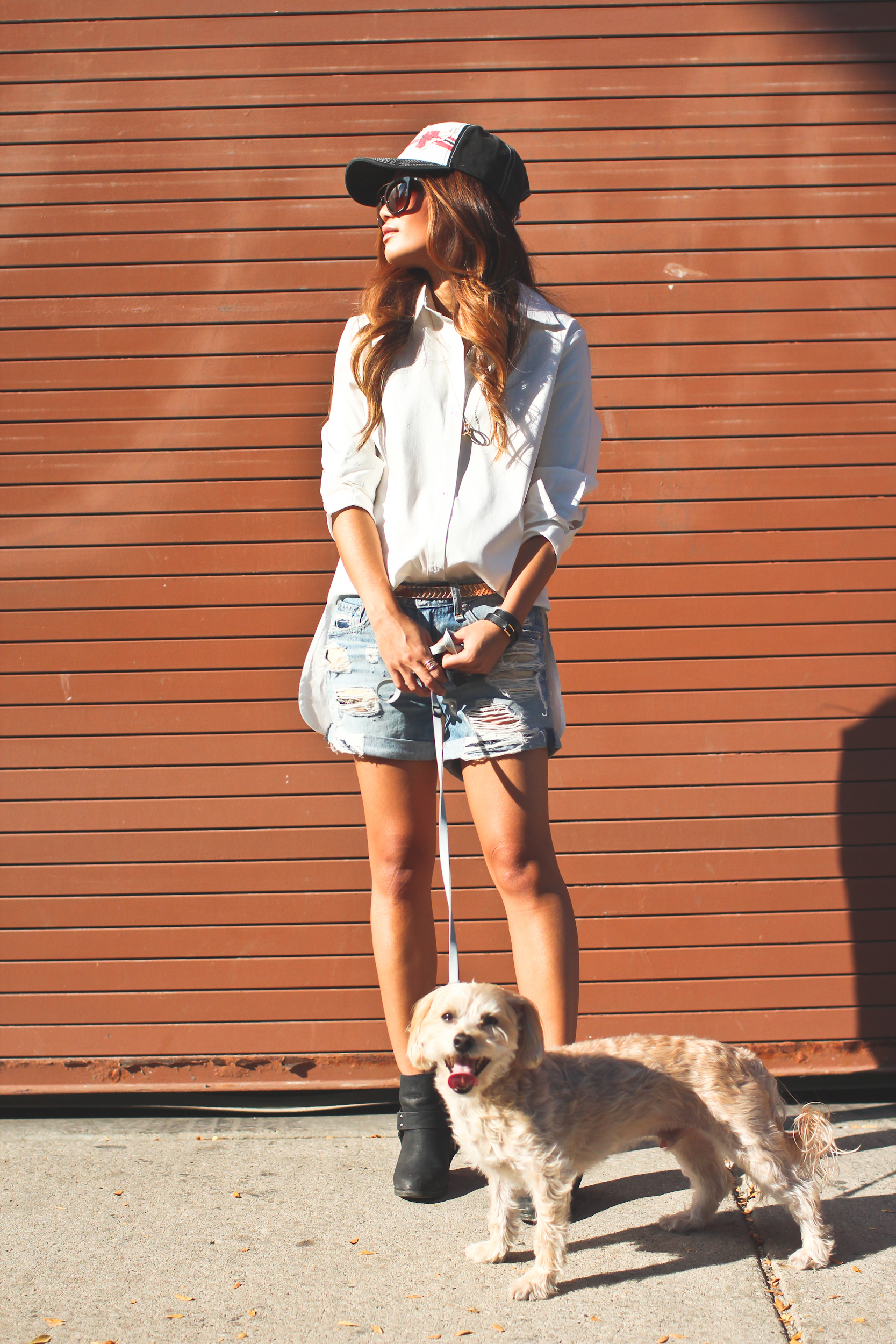 Another favorite activity of ours in our hood has got to be taking our little Wrigley-boo out for walks, which, if I'm being honest, is not very often.  We are terrible dog parents.  But once in a while we shine and take him to his favorite dog park conveniently a couple blocks away from our place.  WIGGLY FIELD.  I mean how cute is that name.  This is such a great dog park and it's always poppin'.  Lots of butt sniffs and wagging tails all around.  Wrigley is a bit of a wimp when he is in a big crowd of dogs so it takes him a while to get comfortable.  I do this mean trick to him sometimes and hide behind a tree so he can't find me.  And you know what he does!?  He sniffs the ground searching for me then after a while gives up, finds the next human he sees and sits next to their feet and follows them around.  I should be offended but it just cracks me up.  So if you have a pup, try to take them to Wiggly Field for some four legged fun!  There's even a little plastic pool for those hot hot summer days!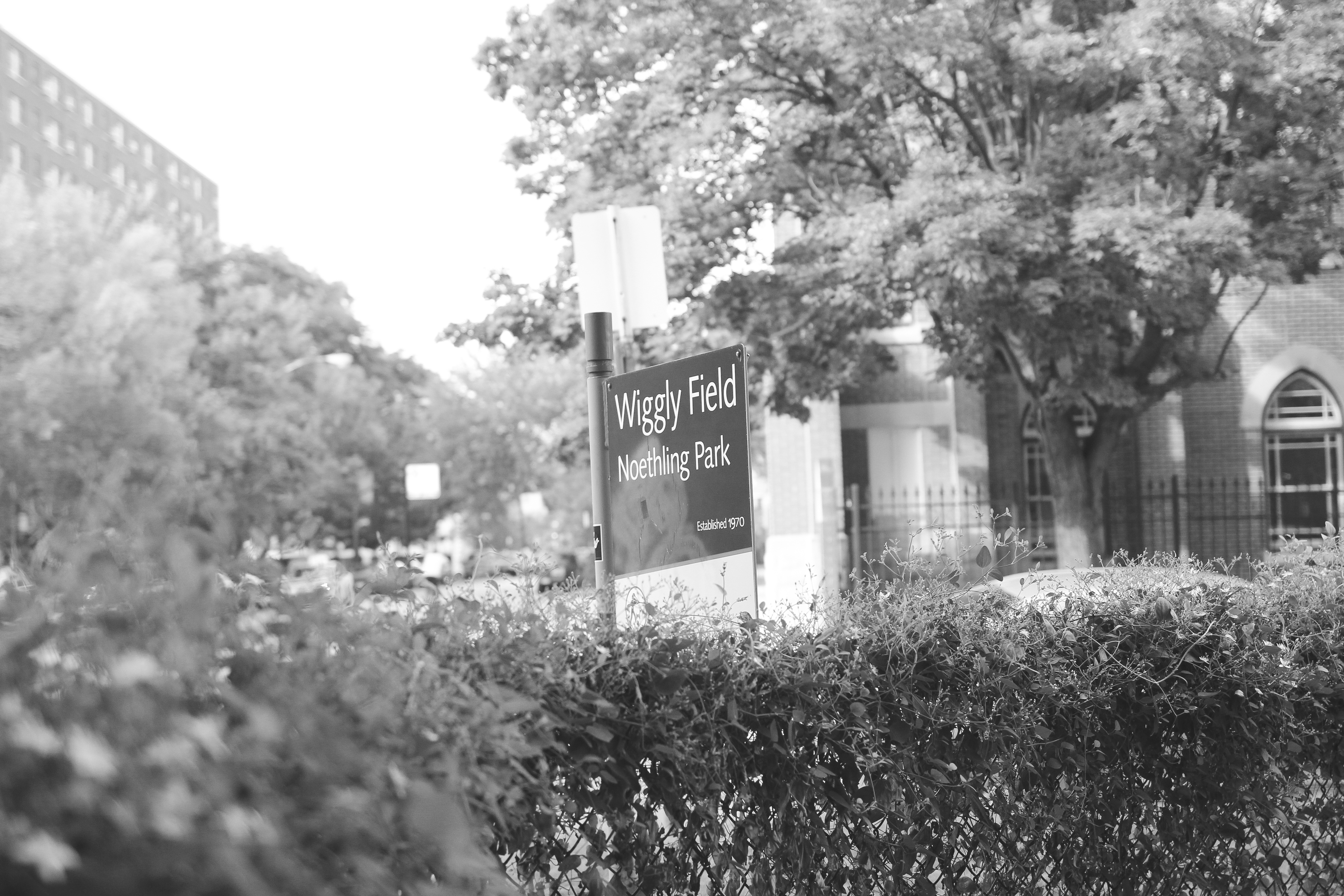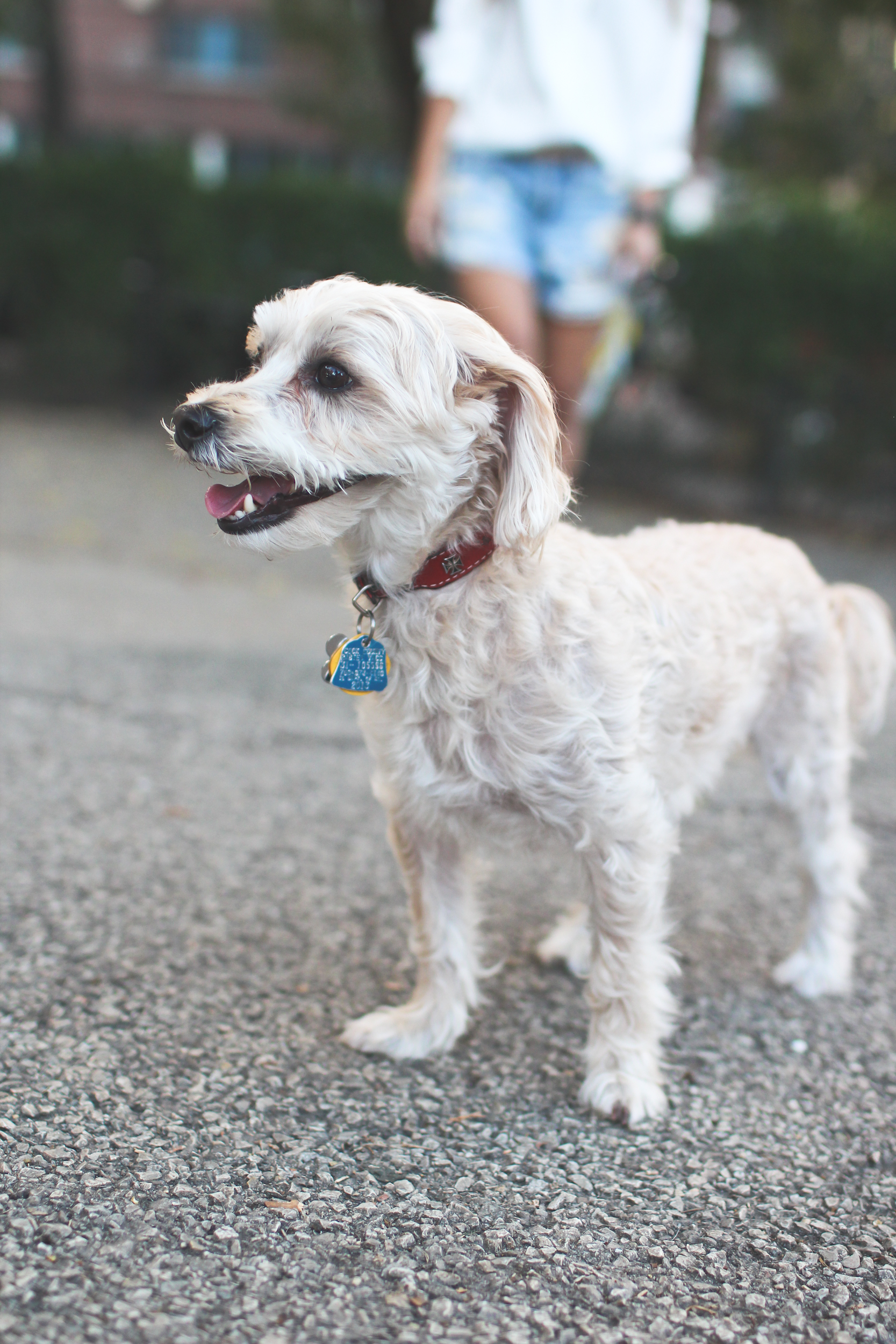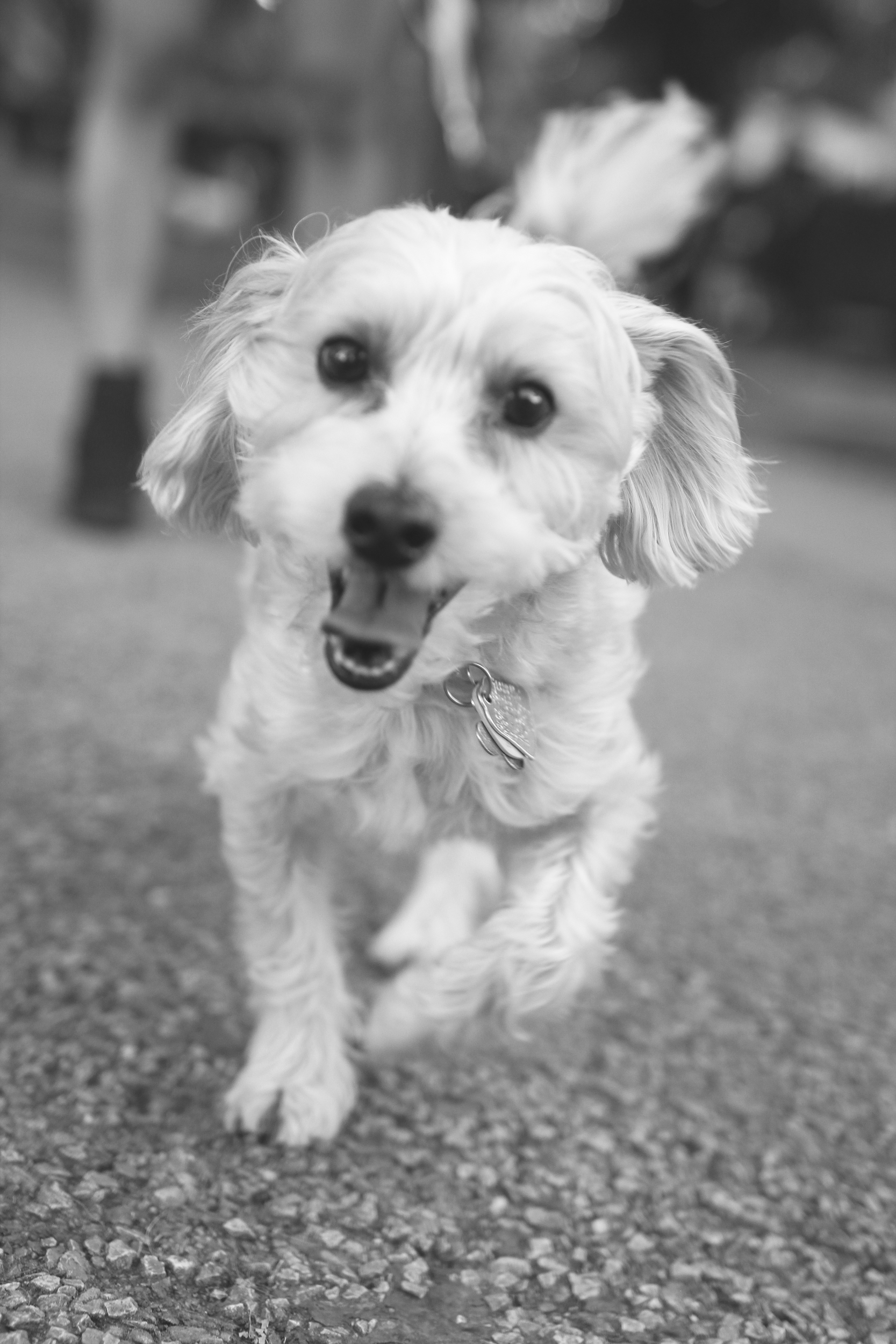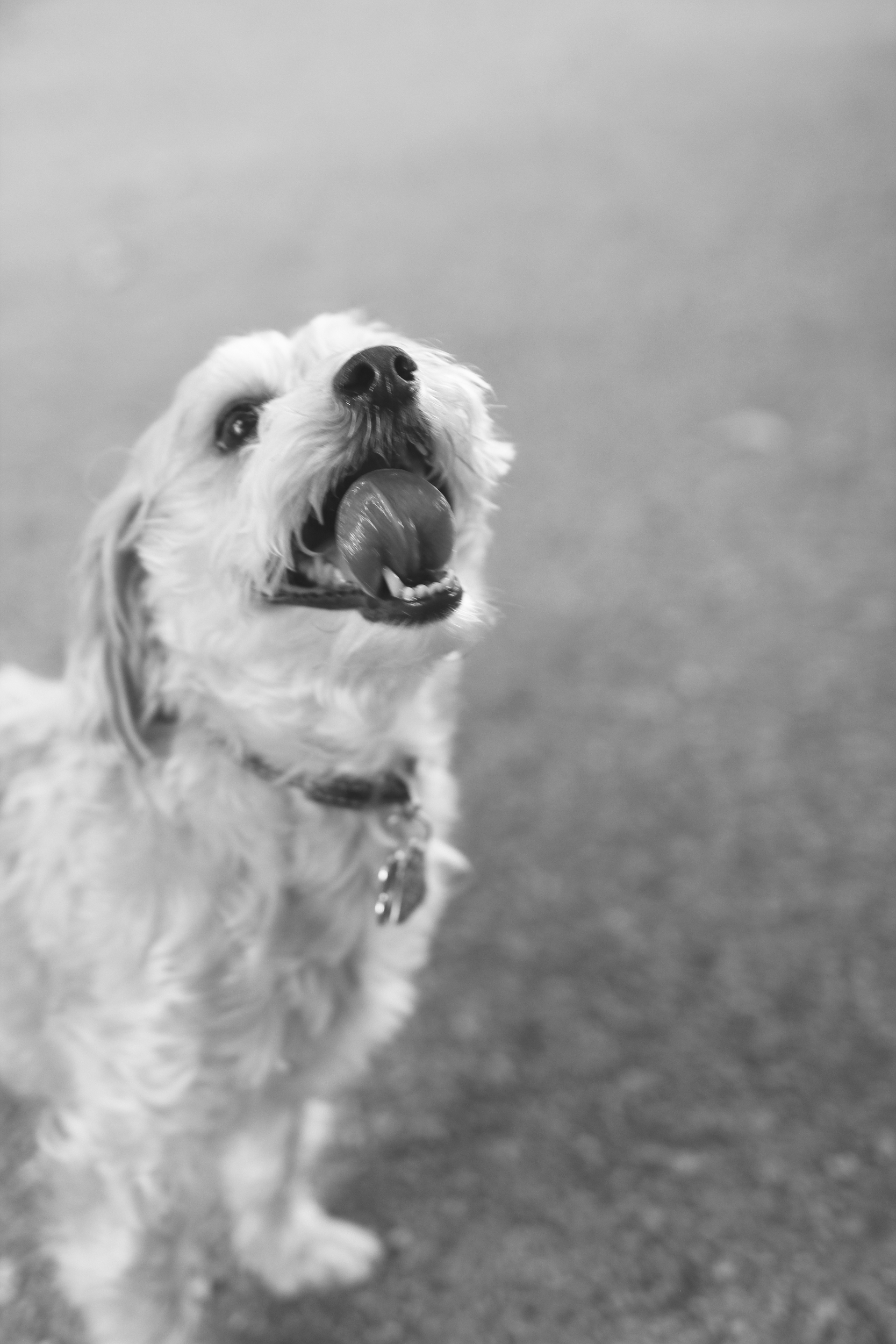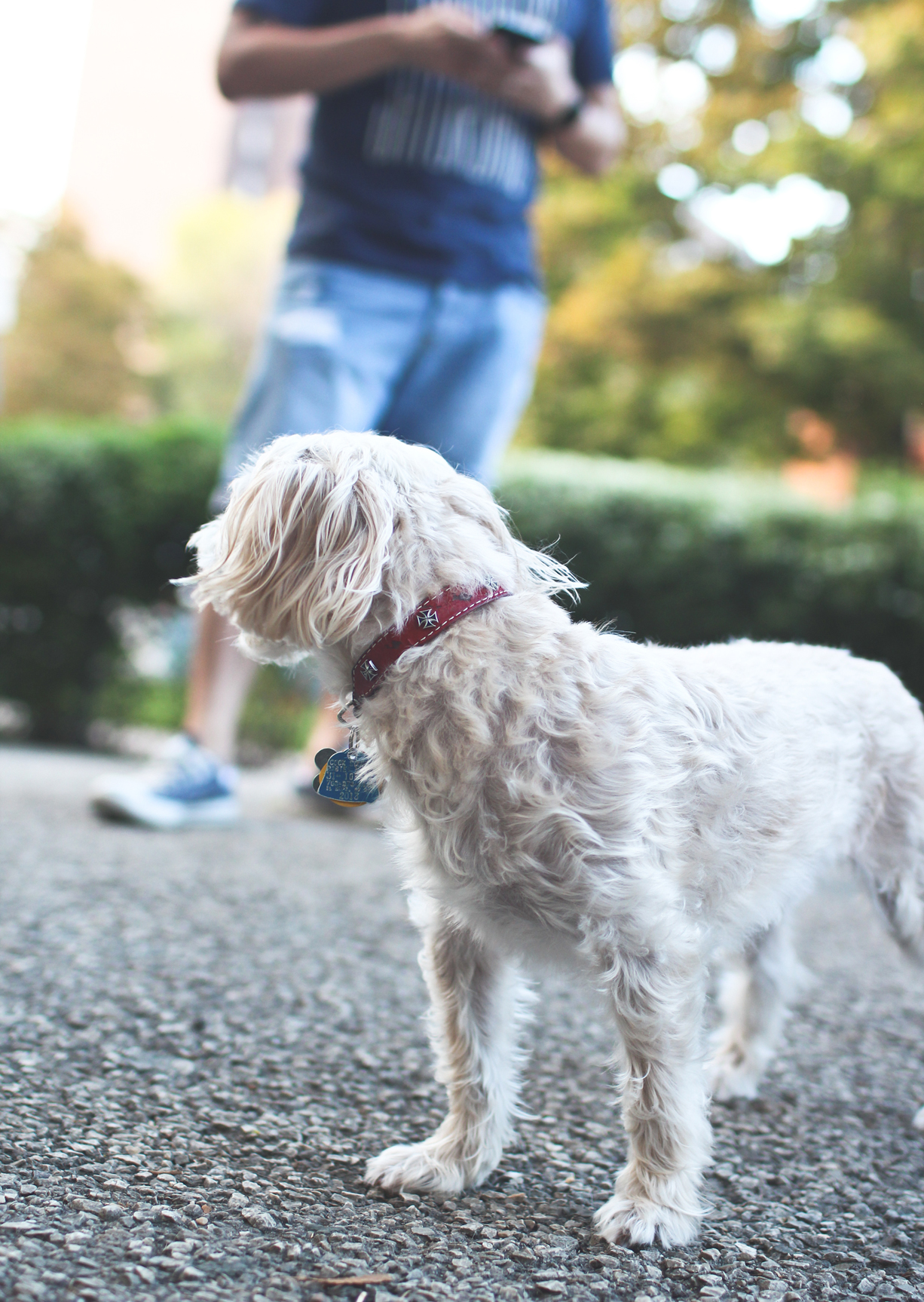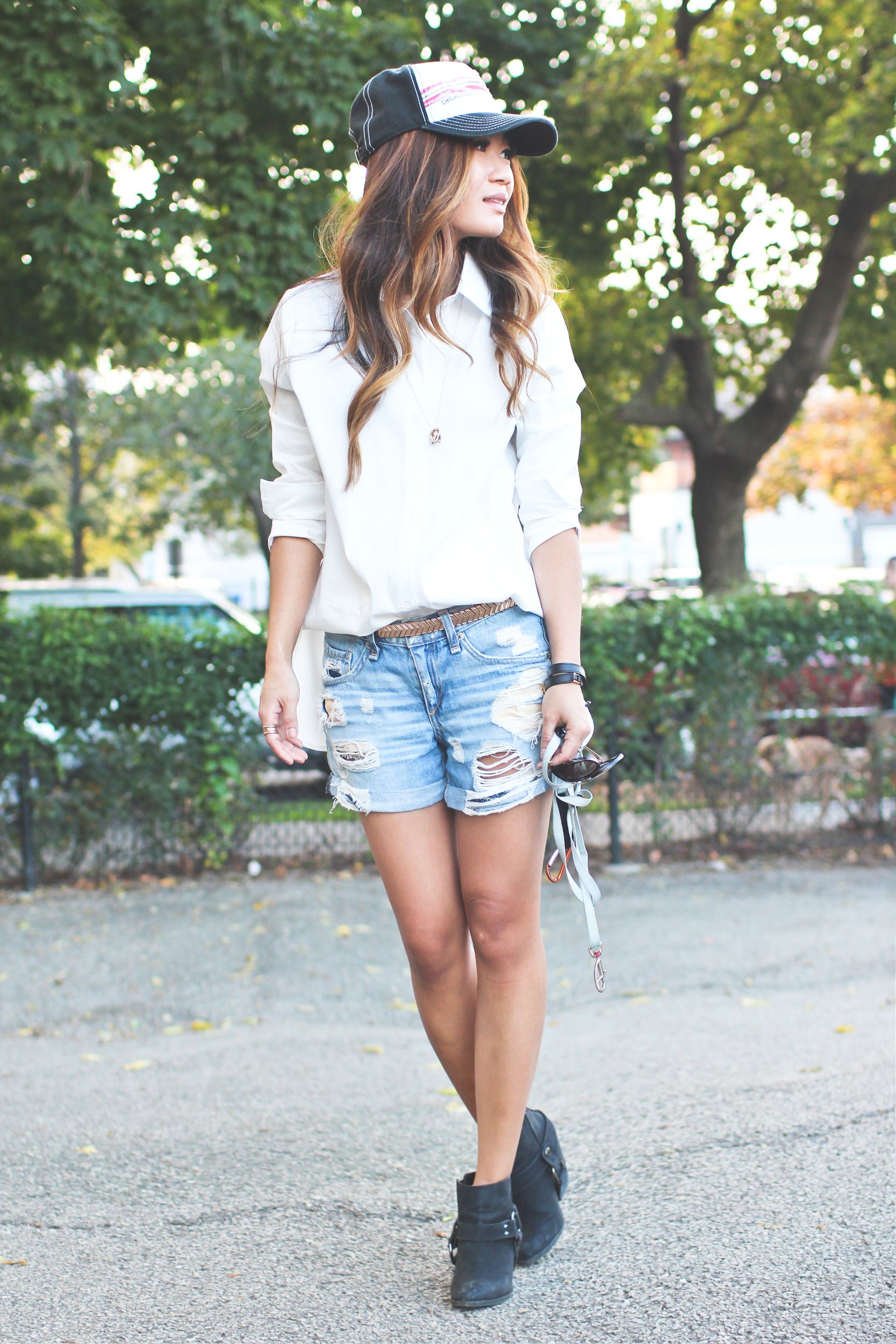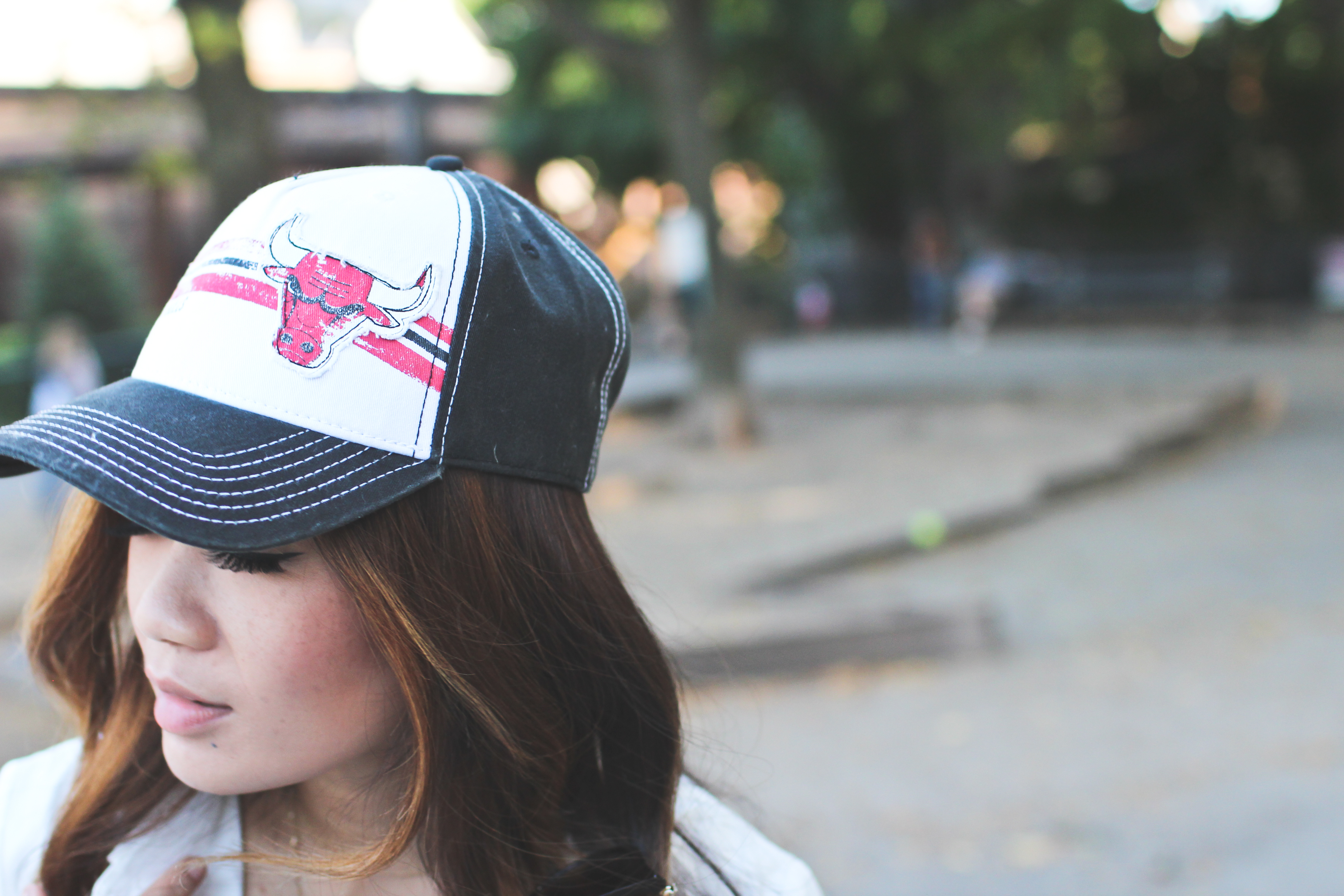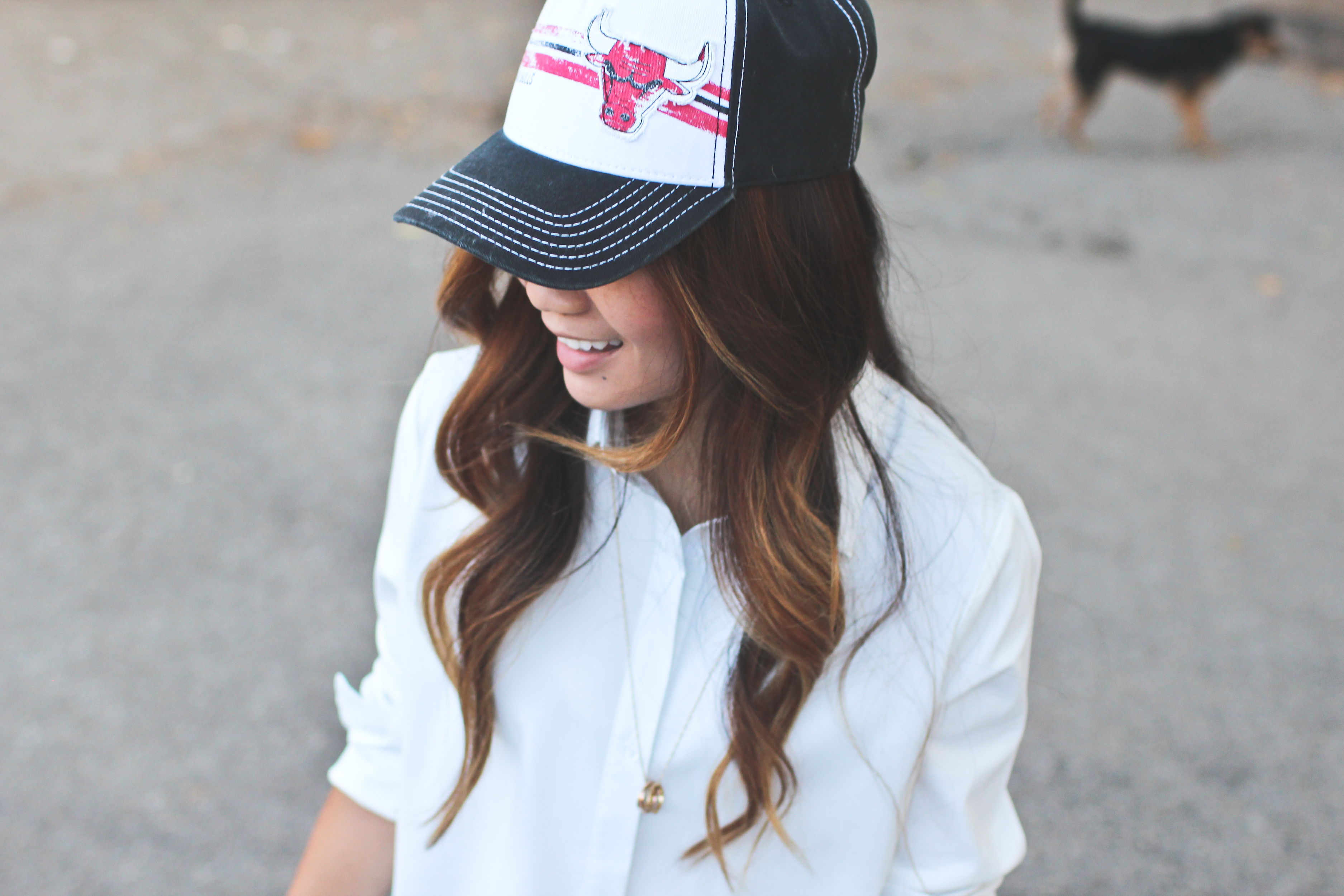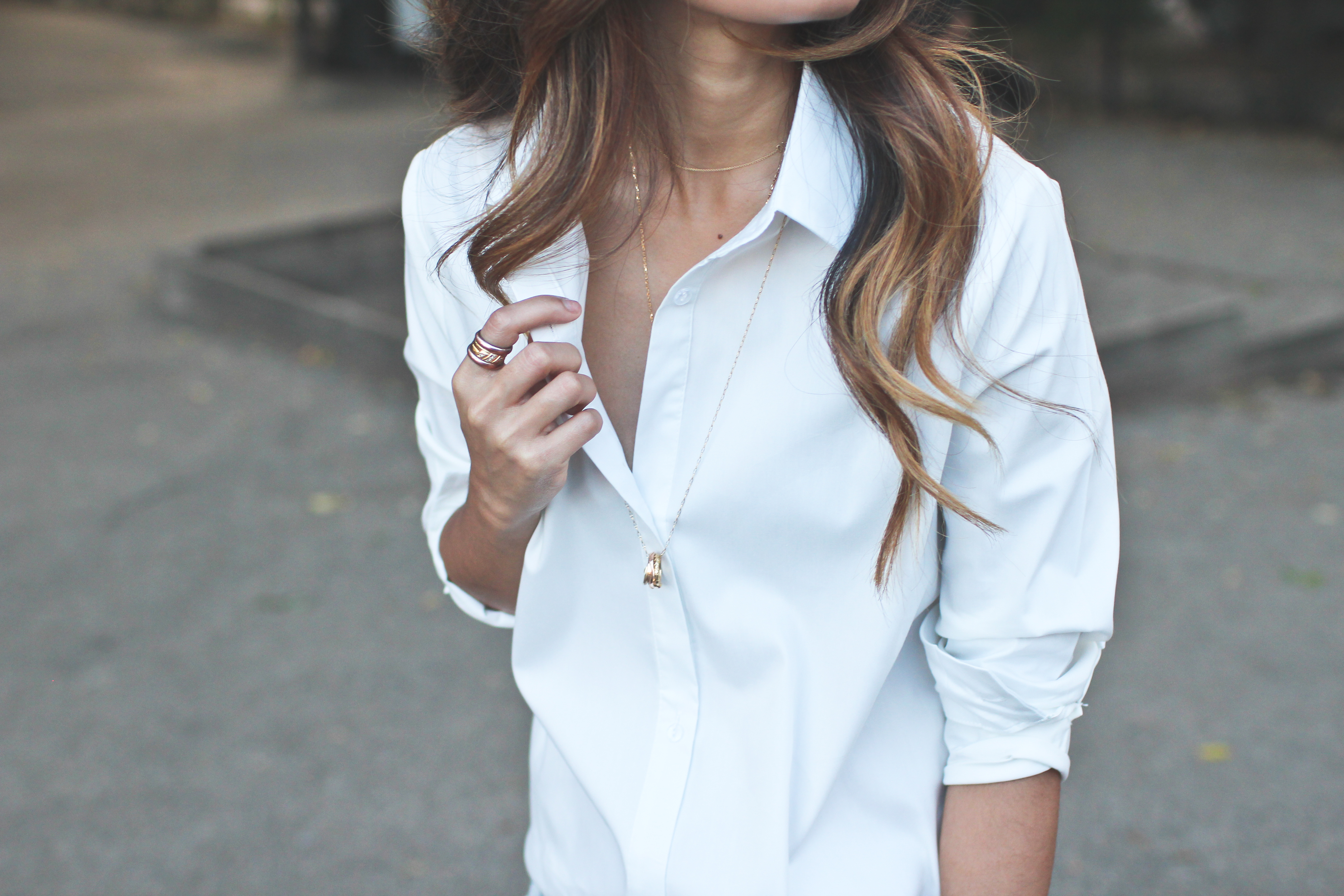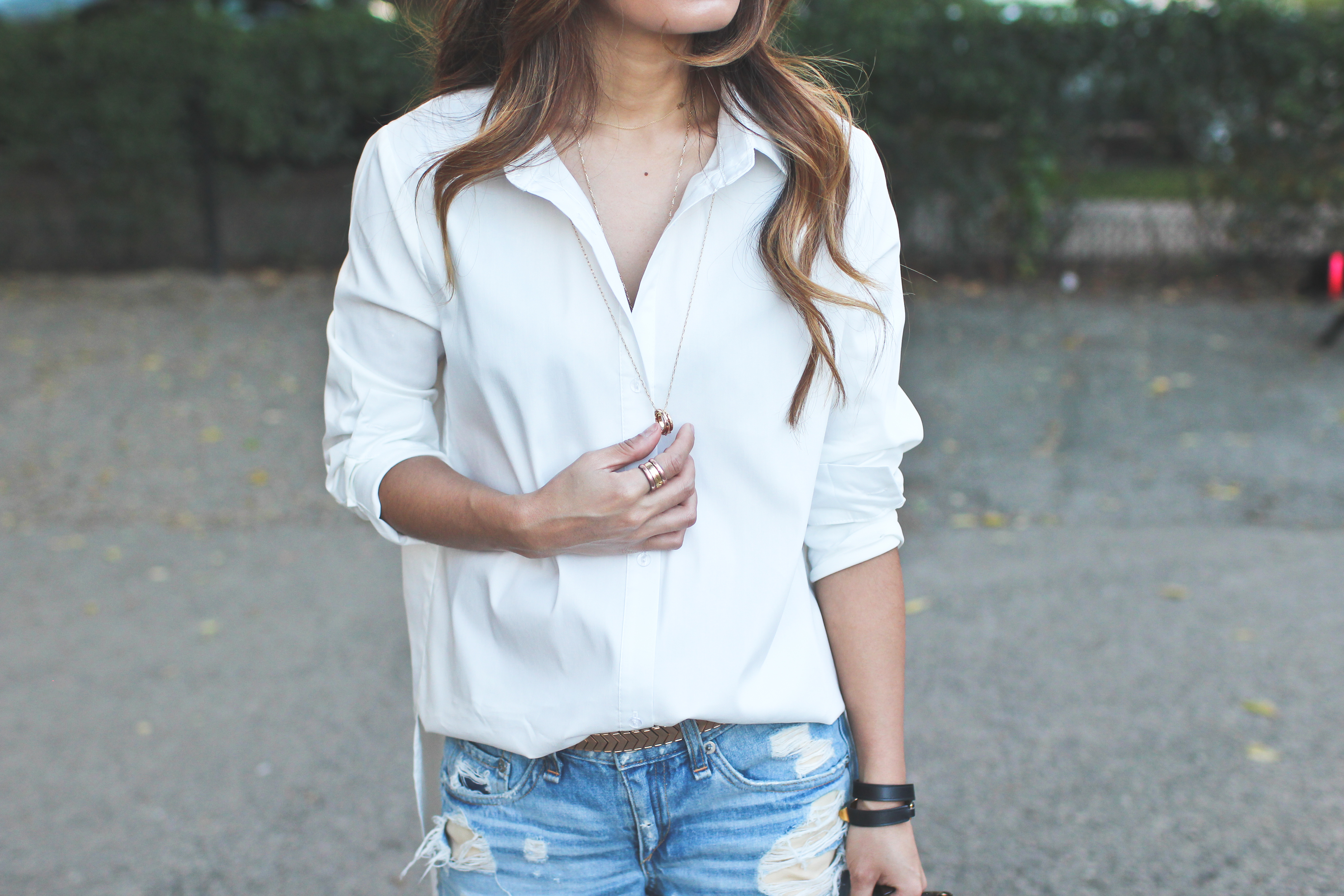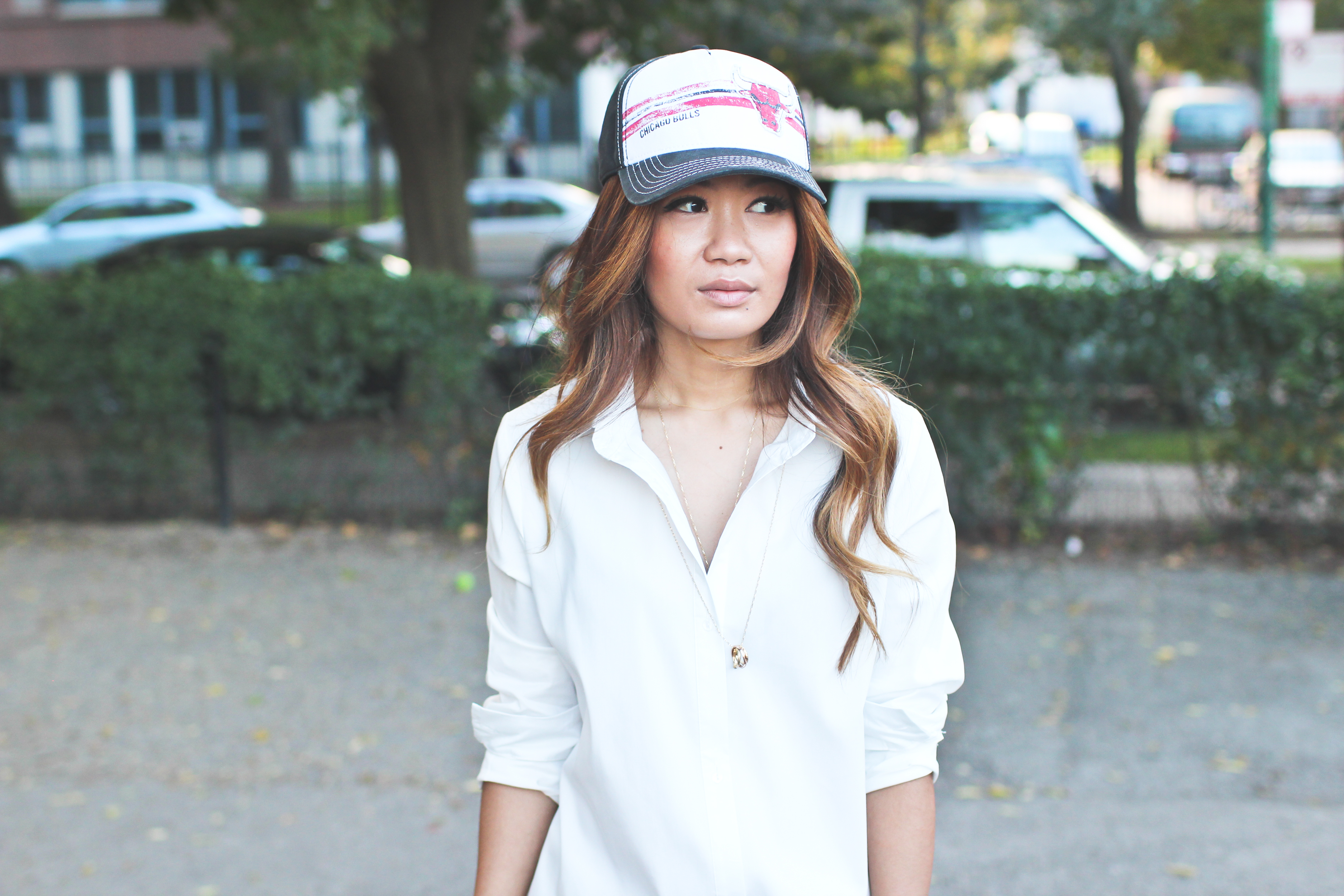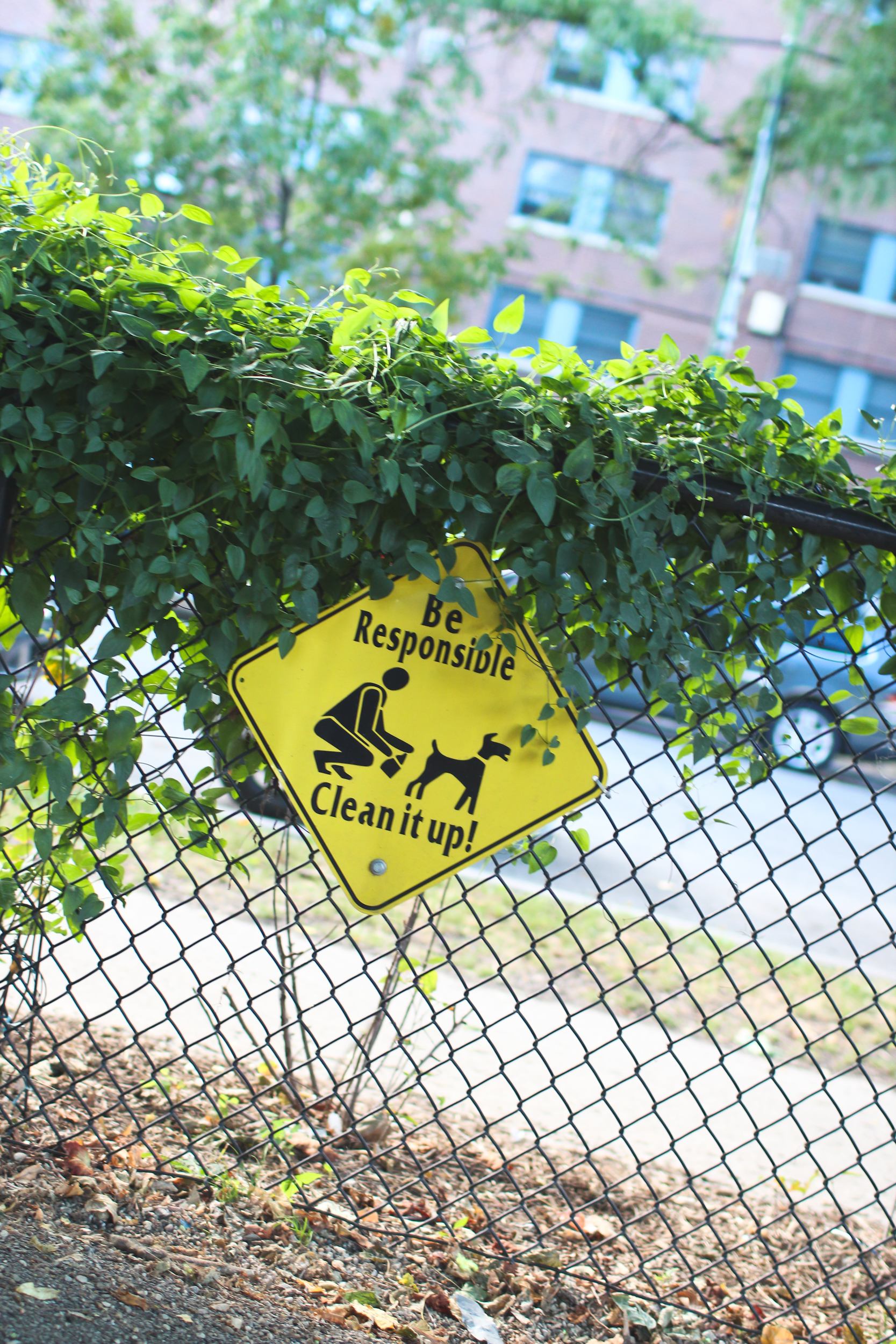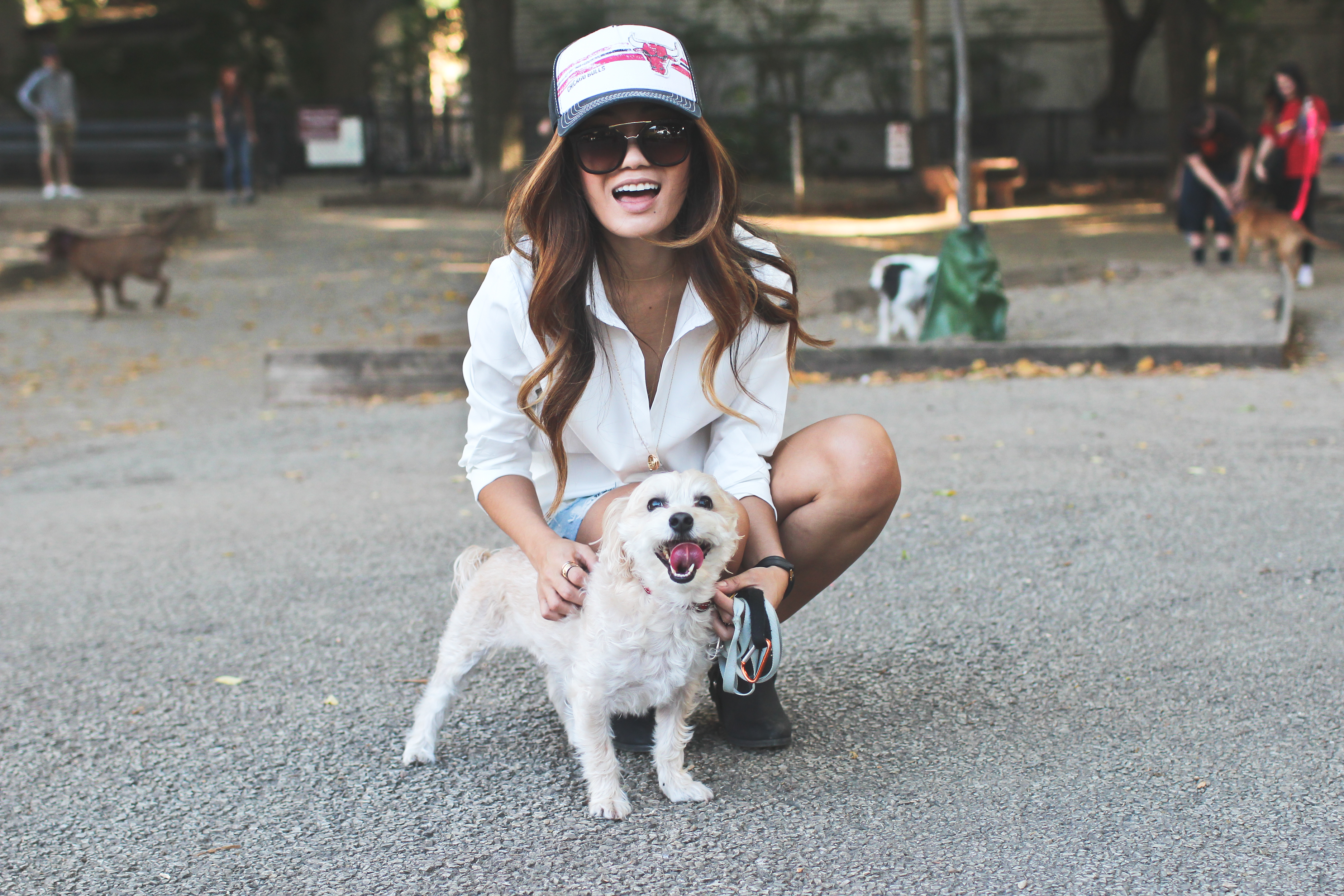 Other notable Lincoln Park/Lakeview favorites!
SUMMER HOUSE SANTA MONICA/STELLA BARRA
(j'adore the back patio at Stella Barra)
FISH BAR
(semi dog friendly patio)
ALOHA EATS
(figgin' spam musubis are my downfall)
AKIRA
(started carrying cameo the label… BEST!)
KINGSTON MINES
(blues-y with some booze-y)
HEADQUARTERS BEERCADE
(another arcade bar, closer to home)
GREEN CITY MARKET
(the best farmers market ever, operates year round!)
//  special thanks to Molly's Cupcakes for letting us shoot!  xoxo  //
//  this post is in collaboration with Nasty Gal  //
//  top – thanks to nasty gal  //  leggings – aritzia  //  boots – nasty gal shoe cult  (old)  //  shorts – rag & bone  //  bag – givenchy antigona small  //  necklaces – thanks to monica rich kosann, cartier  //  bracelet – hermes  //  sunnies – givenchy  //

---
---
//  replicate the look  //
---
---