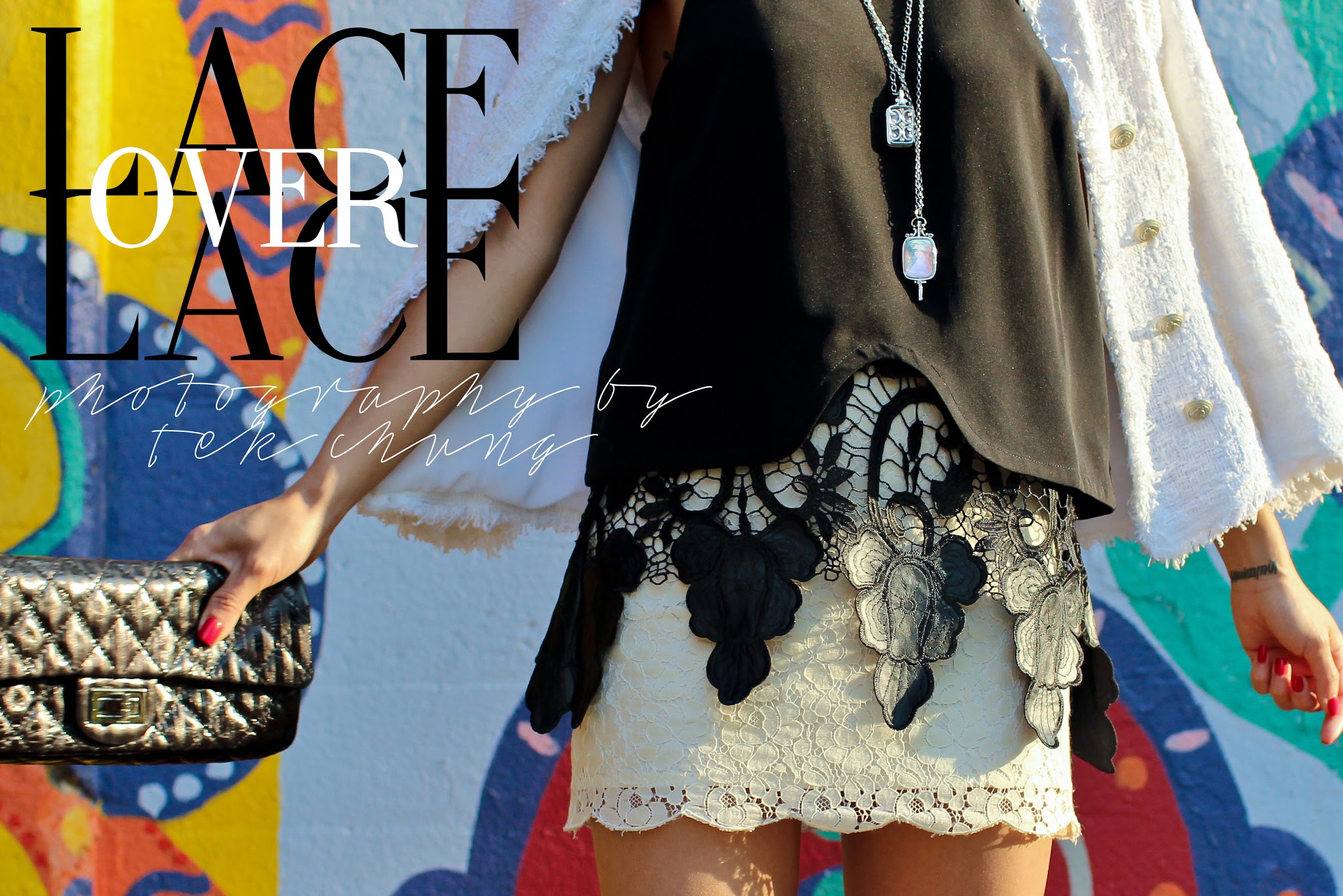 Happy Sunday everyone and more importantly Happy Mother's Day!  Wishing all the moms out there so much love and warm fuzzies!  I have so many friends that have recently become moms and they all have that new mom glow.  A special shout out goes to my sister in law for becoming one of those new mommies and giving me the cutest nephew ever!  And just to show how important moms are, Chicago has blessed us with a beautiful weekend.  It was supposed to rain but so far so good.  No rain clouds in sight.  This was my outfit from yesterday which was a jam packed day for me.  I needed an outfit that could go from a very chic lady brunch at the the Four Seasons hosted by Janet, Amber, and Cara, to a special bridal shower in the suburbs, to a body building competition show.  Yes that last one is kind of out there and was definitely my first time ever experiencing that in person but turned out to be super fun and both of the people I knew in the competition won a little sumthin' sumthin' which was super exciting.  Oh and I know I still owe you guys the post on the last days in Dallas.  Chillax, I'm still planning to churn those out.  I was just really diggin' myself in this outfit and obsessing over the photos by the hubs and wanted to show it off first.
So because the first stop of my day was a very beautiful brunch with some gorgeous ladies, I knew I had to bust out something chic and ladylike.  And what is more ladylike than lace?  I had a lot of fun playing around with texture this day.  The top has some lace detailing but also parts of the applique is faux leather and popped off so nicely against the more traditional lace pattern of my skirt.  And just to keep the crazy going, I topped it with some tweed and metallic shoes.  I've had these shoes for quite some time but I never wore them because I don't wear very much silver.  I really wanted to pair these shoes with a killer outfit and some fun silver jewelry.  However, I've never found any silver jewelry that really suited me.  But thanks to my darling little sister and Monica Rich Kosann, I was able to layer some really great pieces to keep the outfit fun and not too polished.  I mean I DID have more events to go to later in the day, one being a body building competition.  There was a chance I would have had to casual this outfit down.  So I also had a pair of ripped denim shorts in the car in case I wanted to change later in the night.  I love how this top can be dressed up or down.  Just imagine this exact outfit but with ripped jeans or shorts.  Totally different feel right?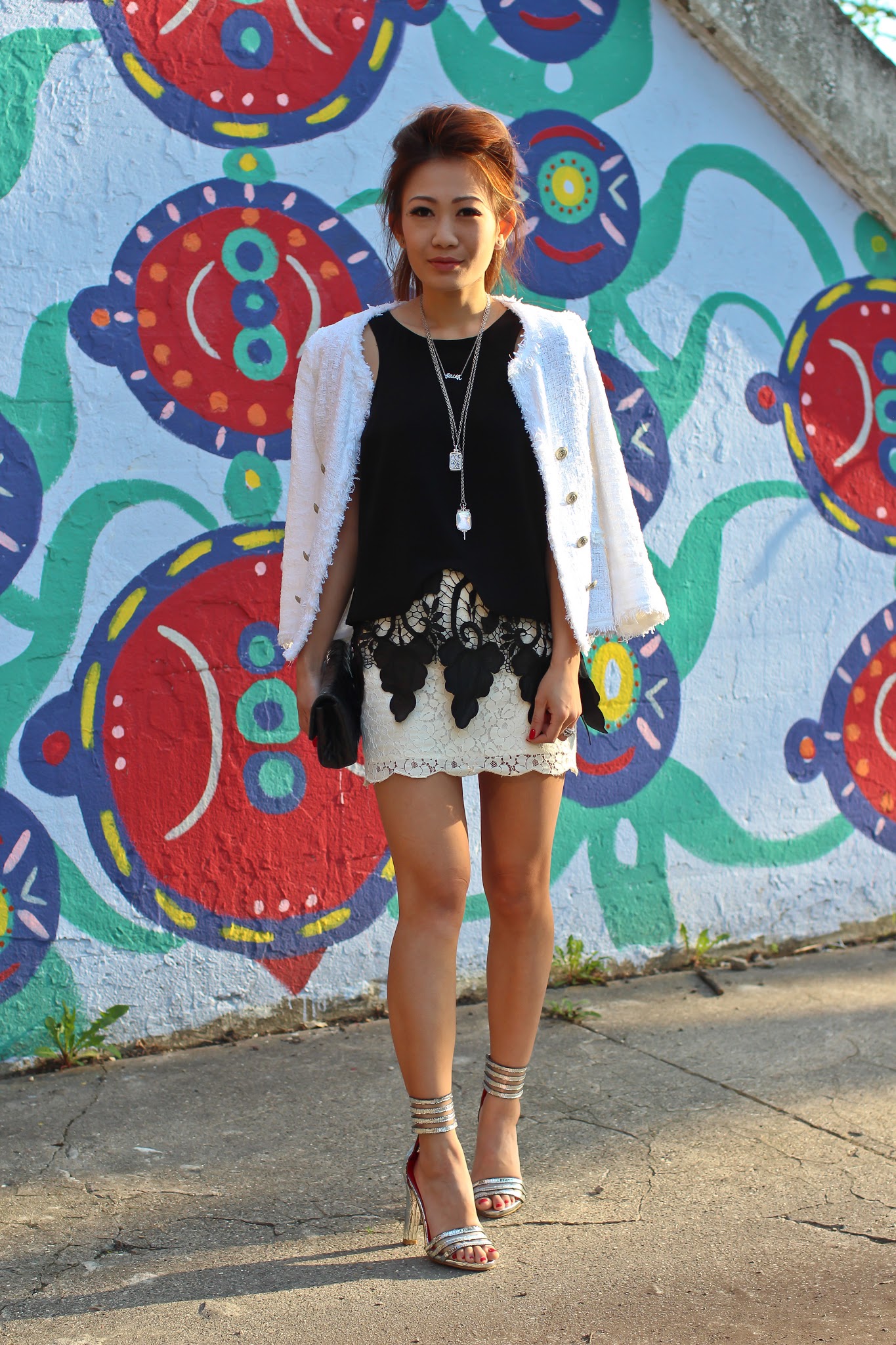 I have always had a love affair with lace.  But it kind of becomes one of those things that goes in and out of style depending on how the lace is used.  Remember when full lace body con dresses were all the rage?  I still have mine and still sometimes want to rock it out but it's not really on trend anymore is it?  I don't really know, but I've seen less and less people rock that look.  So to the back of my closet that went.  Then there was this lingerie trend that came out where you would wear something loose and lacey but top it with a sweater or something more covered up.  I actually suck so bad at keeping up with trends.  But I do believe one wardrobe staple is a little lace mini skirt.  You can play with that in so many ways.  I also feel the same way about a classic tweed blazer.  I'm so glad I snapped this up at Zara a couple years ago when tweed was pretty popular.  And OMG this top.  Let me tell you that this top cost me less than $40.  WINNING!!  I spotted it heavily on sale at CUSP a few months ago and it was one of my better sale finds.  One of those rare situations where you see what the price tag sale price is, then take it to the register and it rings up lower.  Feel all the feels.  Those are the days you feel  so lucky and want to go buy 10 lotto tickets.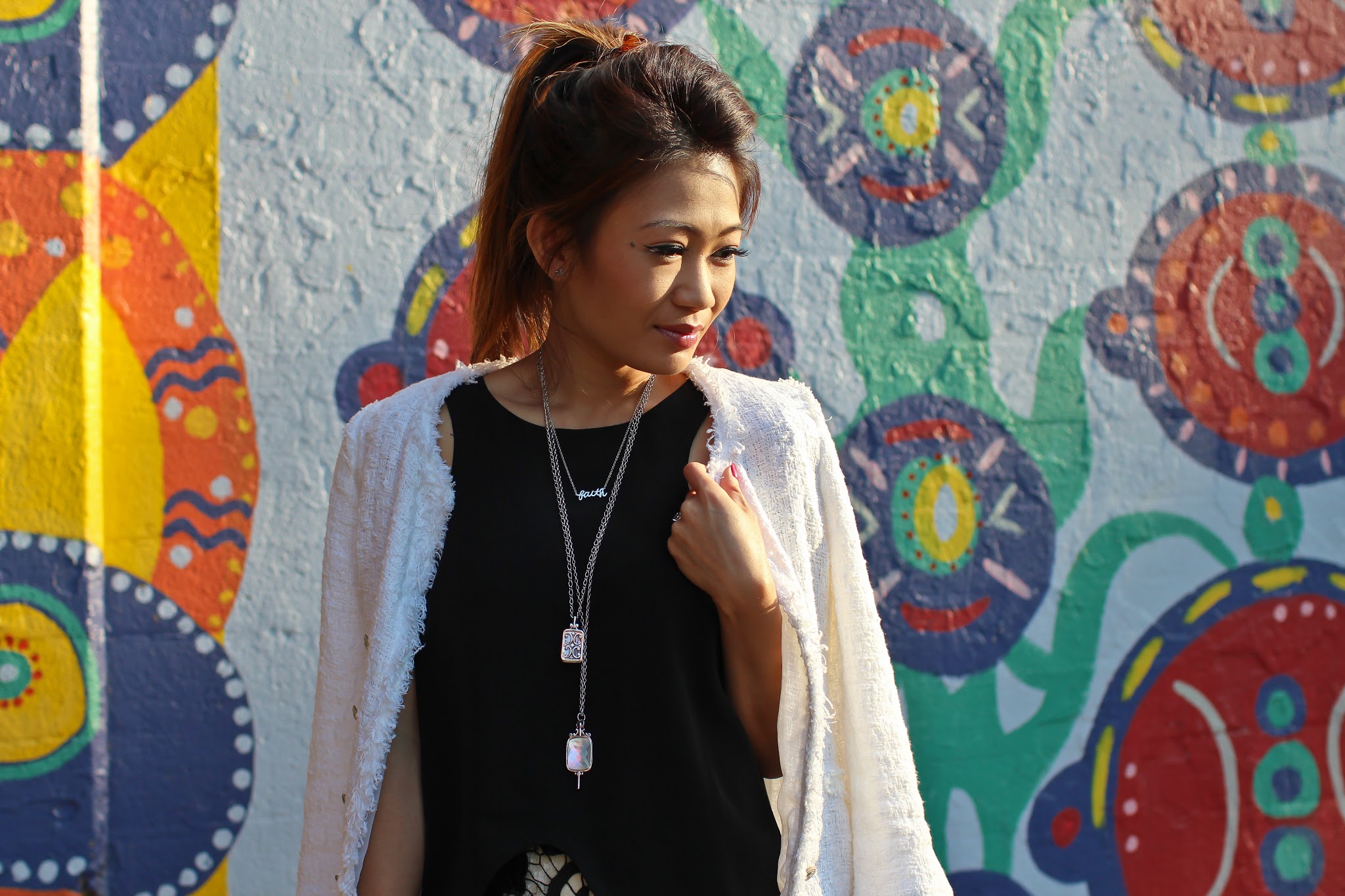 Also really digging my accessories from this outfit.  This "faith" necklace was a gift from my sister and has been really applicable to me lately.  I've kind of thrown caution to the wind a few times this year already and just kept the faith that it will work out.  Obviously I put the work in but sometimes you just gotta close your eyes, send a prayer up and keep the faith that it will all be okay.  I've always made very logical and calculated moves when it came to my life.  But sometimes it feels liberating and exciting to seize the day and give things a shot.  Things you probably never saw yourself doing or experiencing.  Or maybe trying something out that is nothing you are interested in and making the most of it.  I've also been putting a lot of faith in people.  Faith in that I can show complete strangers who I am and they won't judge me or put me in some category in their head and hope that they just find me cute enough to be nice to me.  I've also put a lot of faith in myself.  I am my worst critic and with everything I try to do, sometimes I just want to crawl into a ball and give up.  Mostly it's around that time of the month when I am feeling super emo and weird (ya feel me ladies?).  And trust me, you will come into those days where there is really no one around that is supporting you or cheering you on because… well … because people have their own shit to deal with.  So you really have to have faith in yourself and find the strength on your own NOT to give up.  So I guess what I'm saying is, seize the day and have a little bit of faith.  That's the theme this month for me.  Seize the day!  Not all the time though!  This is not me telling you to make dumb decisions.  You are on your own on those.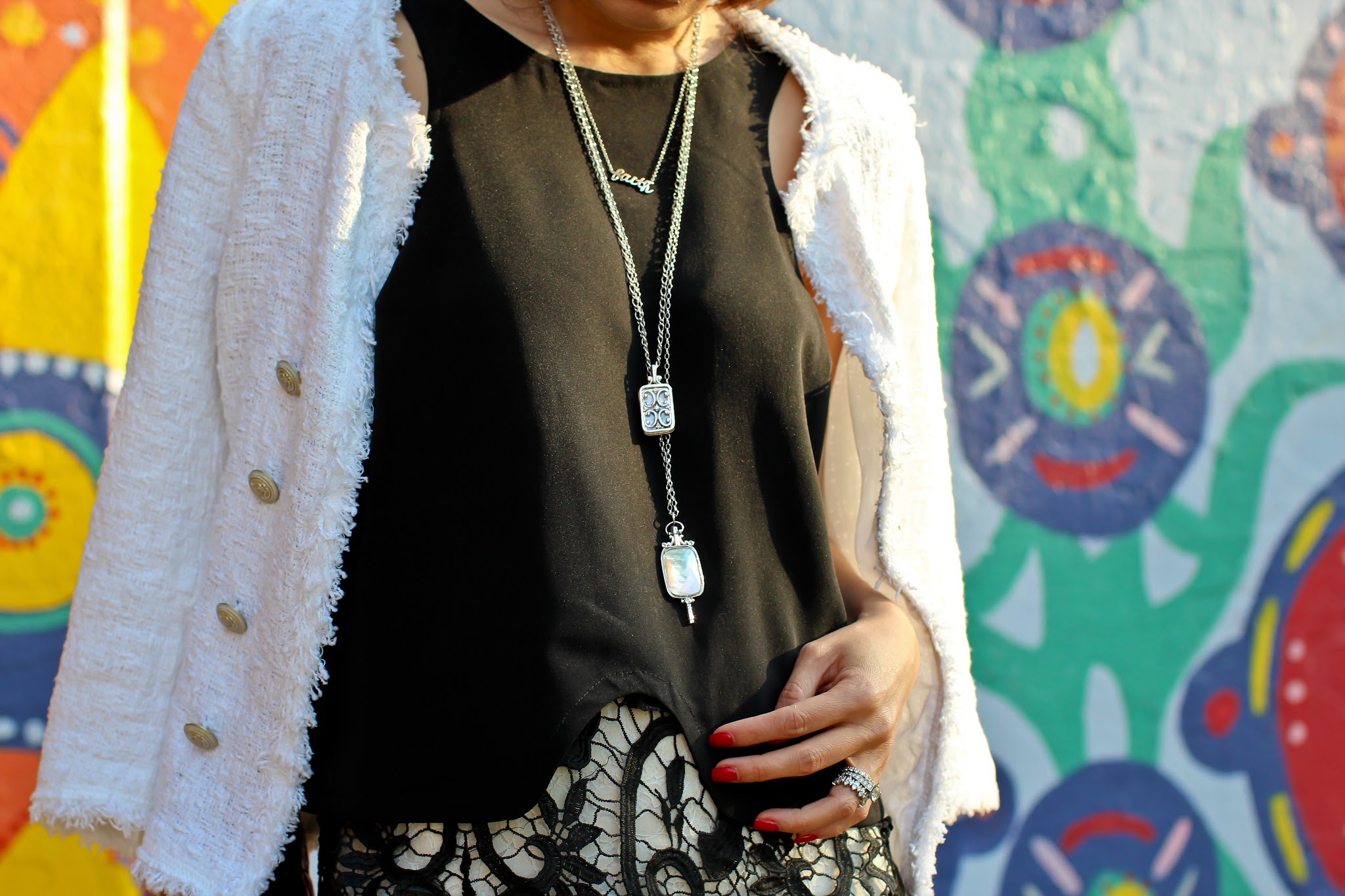 Another great piece I'm wearing is from Monica Rich Kosann and it's from her Gate collection.  This is a different take on a locket.  You can't really tell but there are three layers to this necklace.  The first piece is a see through gate and the next two layers hold your photos.  I absolutely love this fun take on a locket.  When I move around, the layers spread open and you can, for a split second, see that there is more to it than just the top layer.  Yet again a super creative way to keep a secret.  I'm still trying to figure out which photos to put in mine.  Right now there is a random baby and a golden retriever as a place holder.  LOL.  What would you put in yours?
The second piece is also one of my absolute favorites!  I love how low it drops down.  I am kind of obsessed with necklaces that are this length.  They are so fun to layer with and the simplicity of this design makes it work with other necklaces I already own.
//  Here are more of my favorite MRK sterling silver pieces  //
---
---
---
---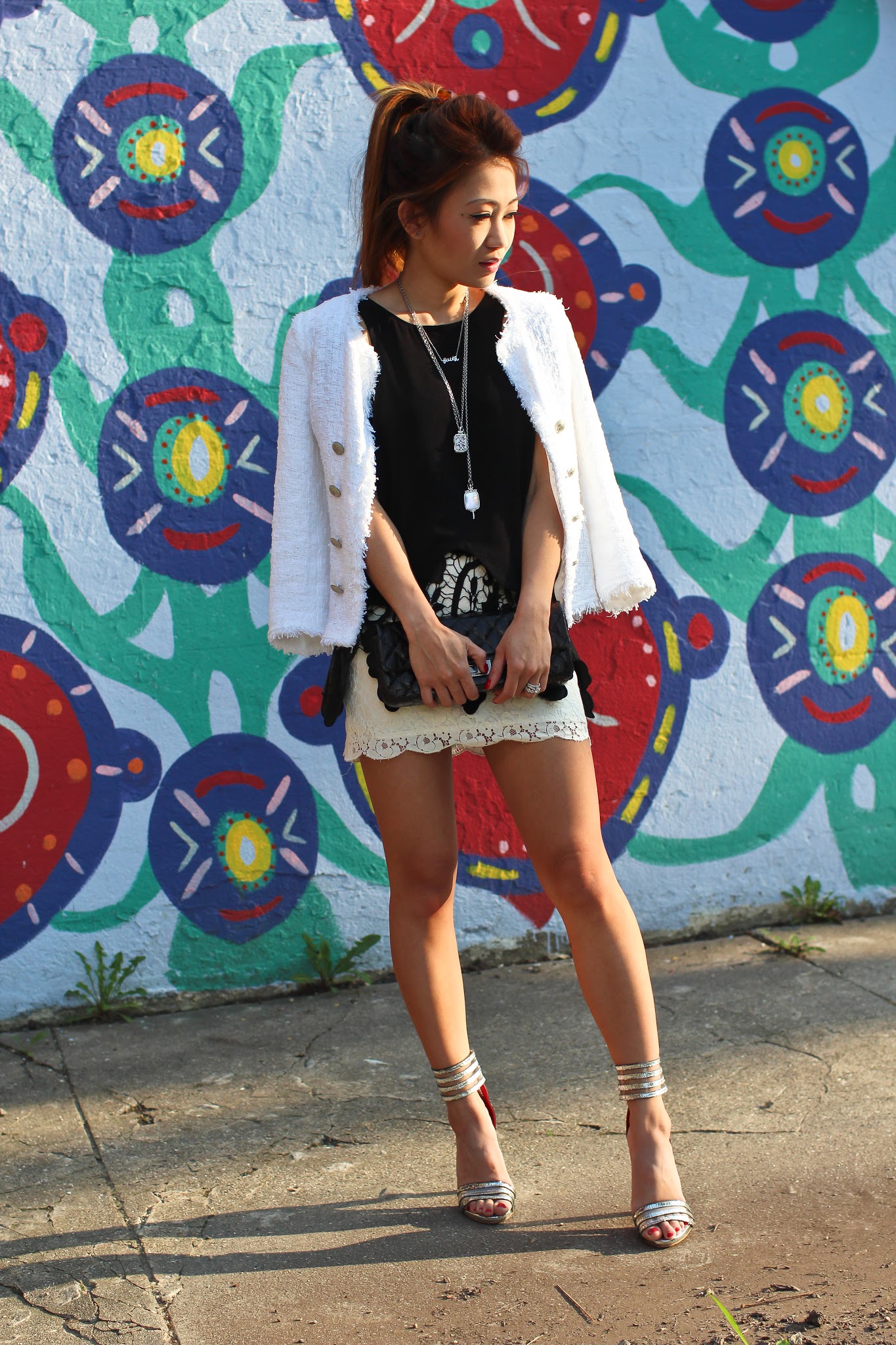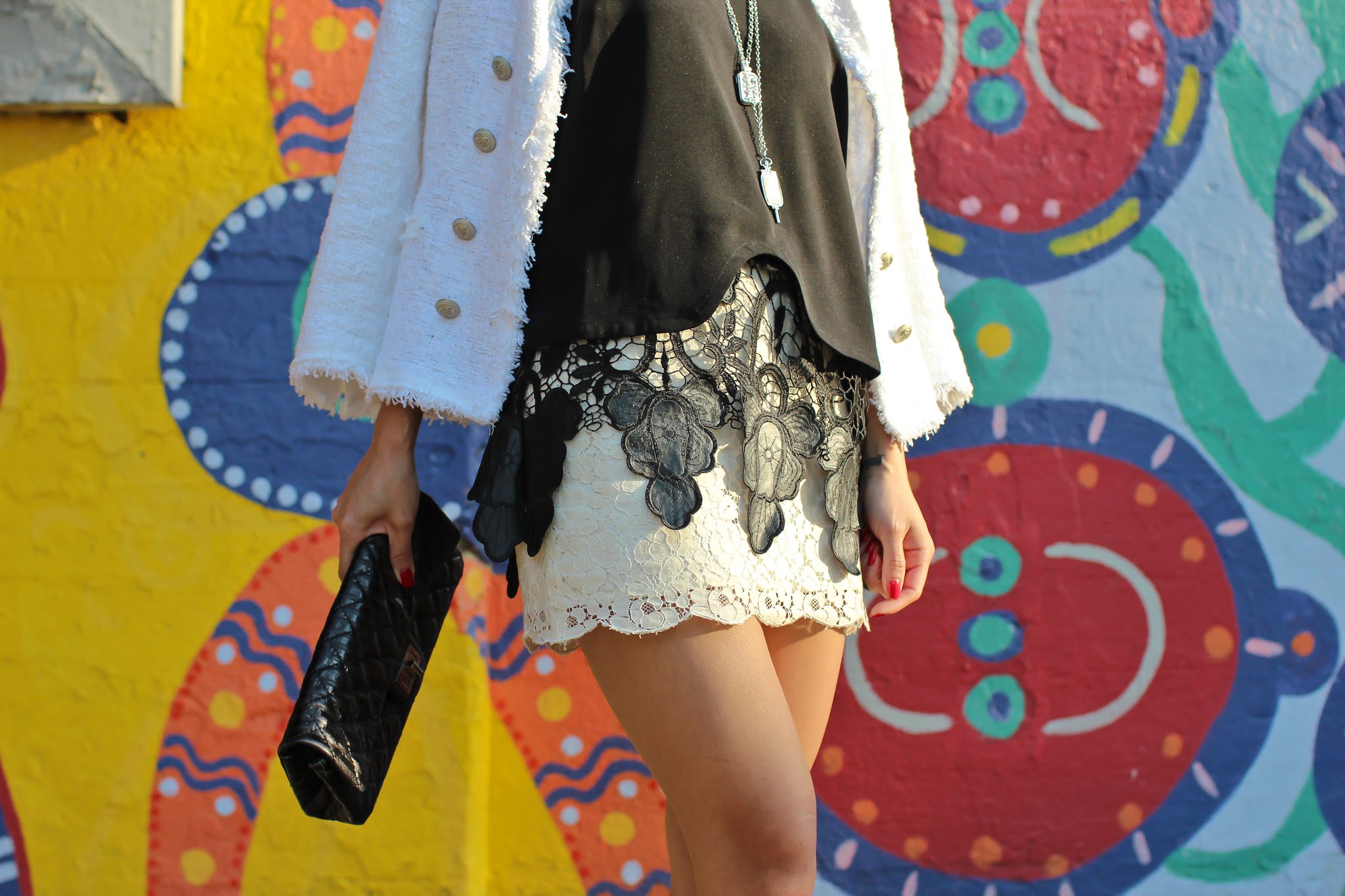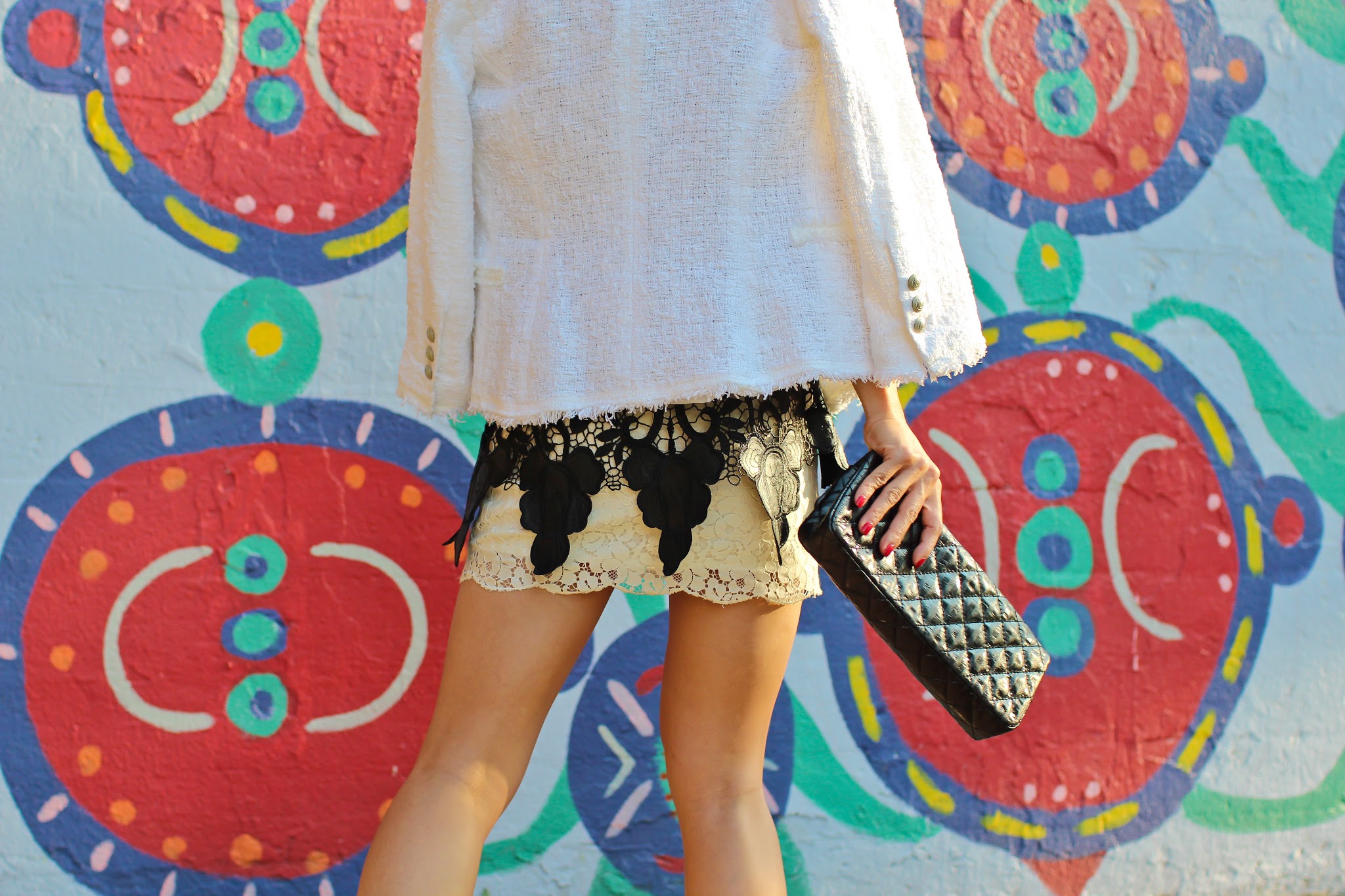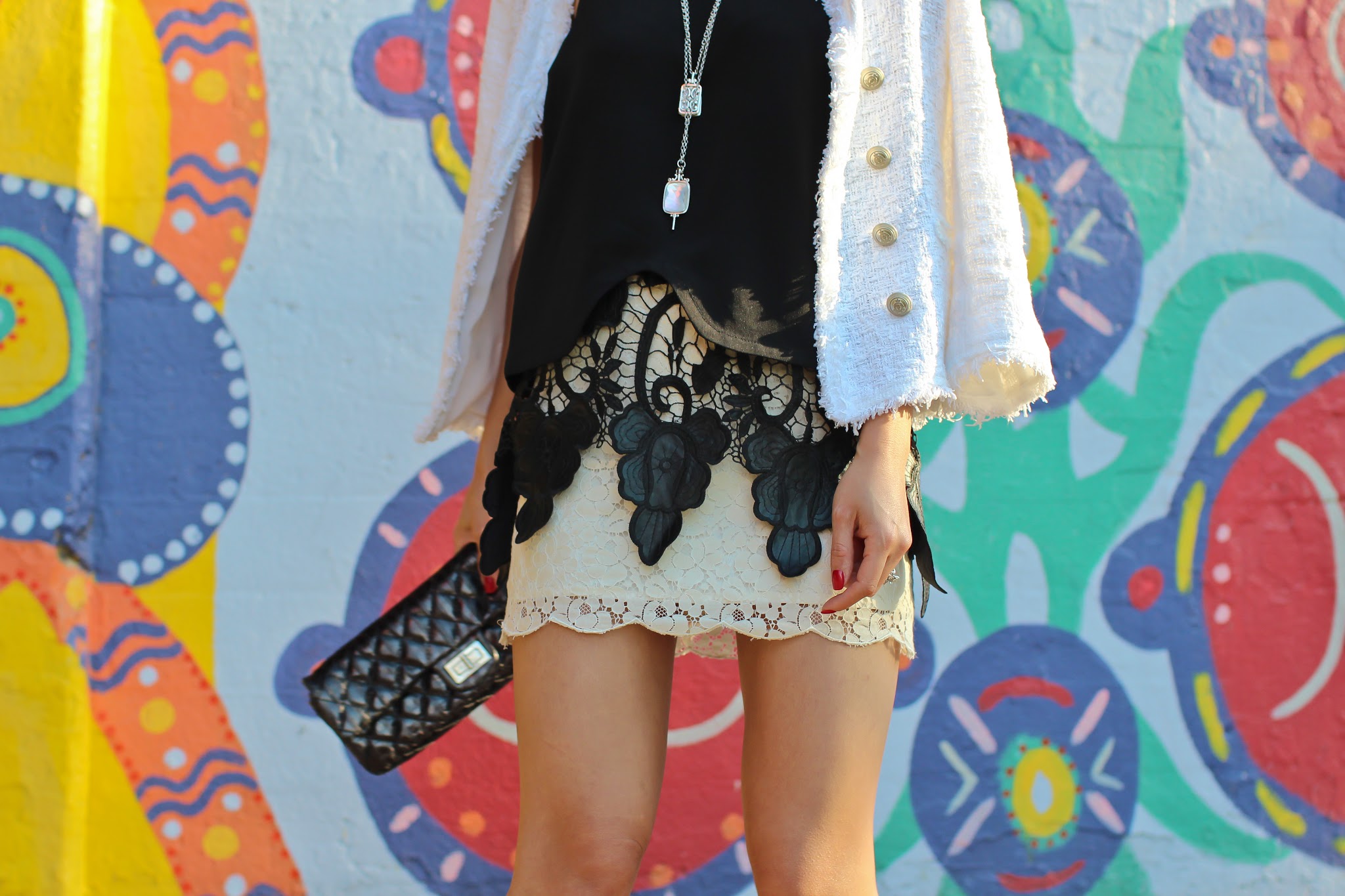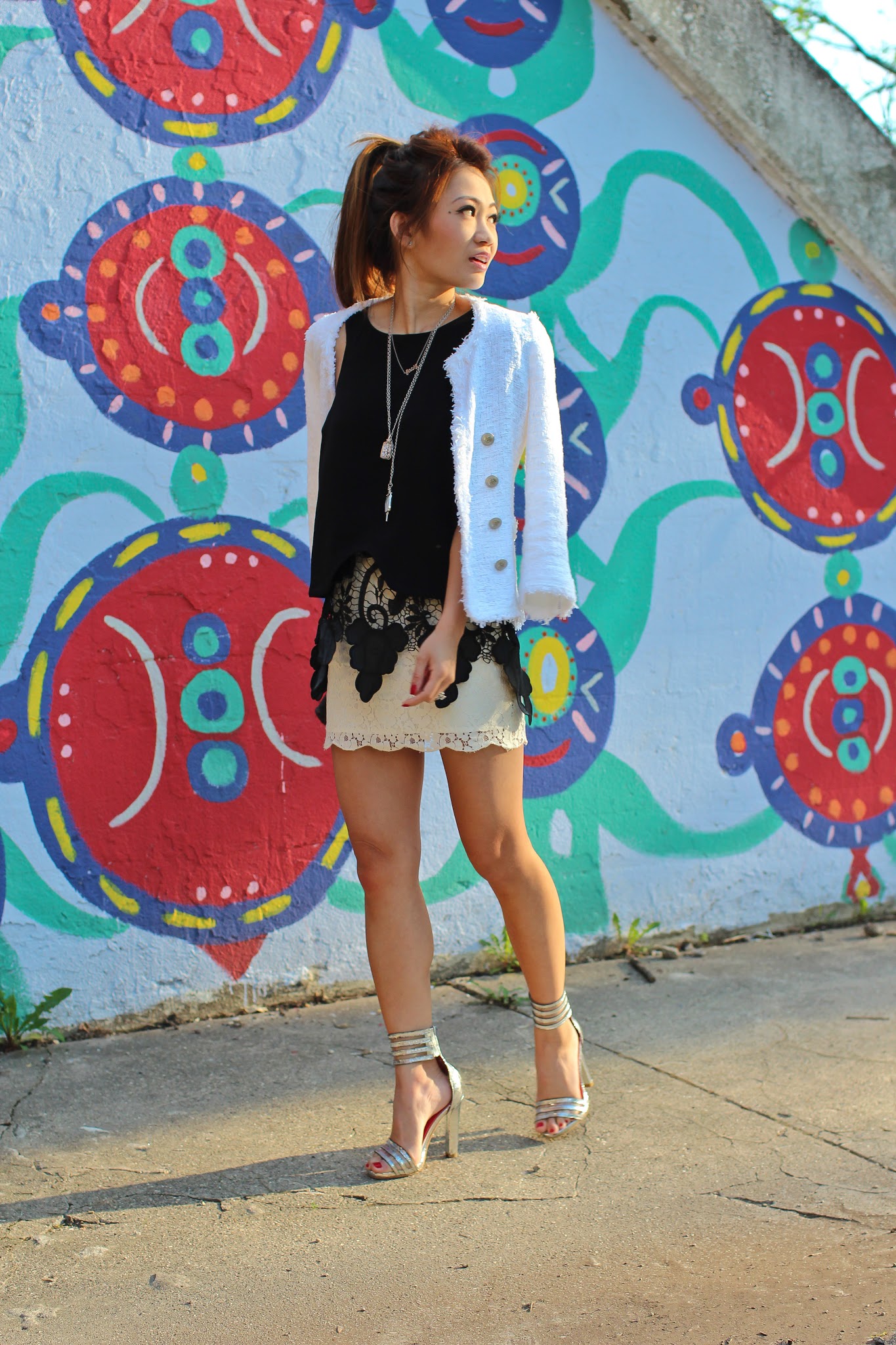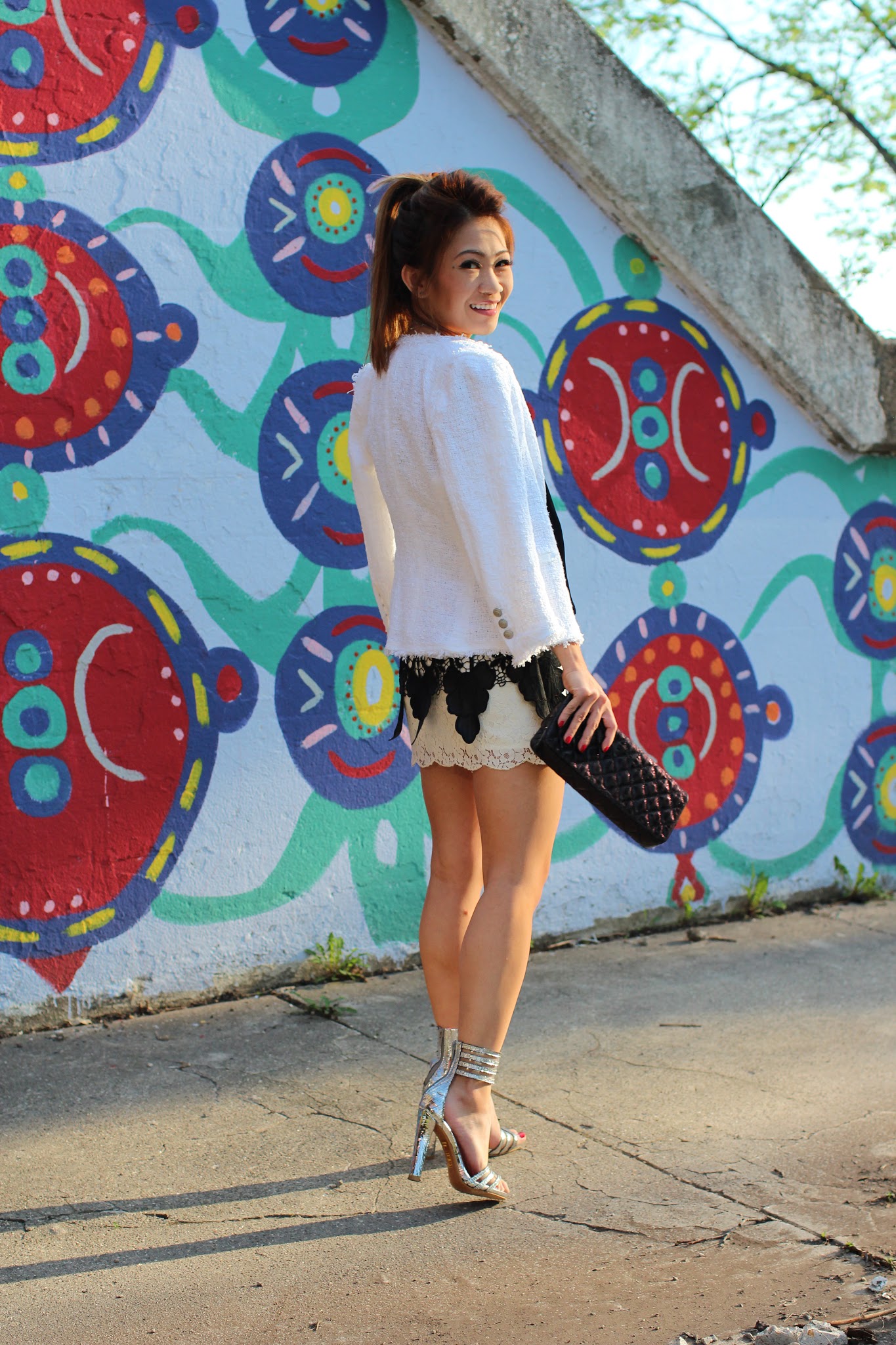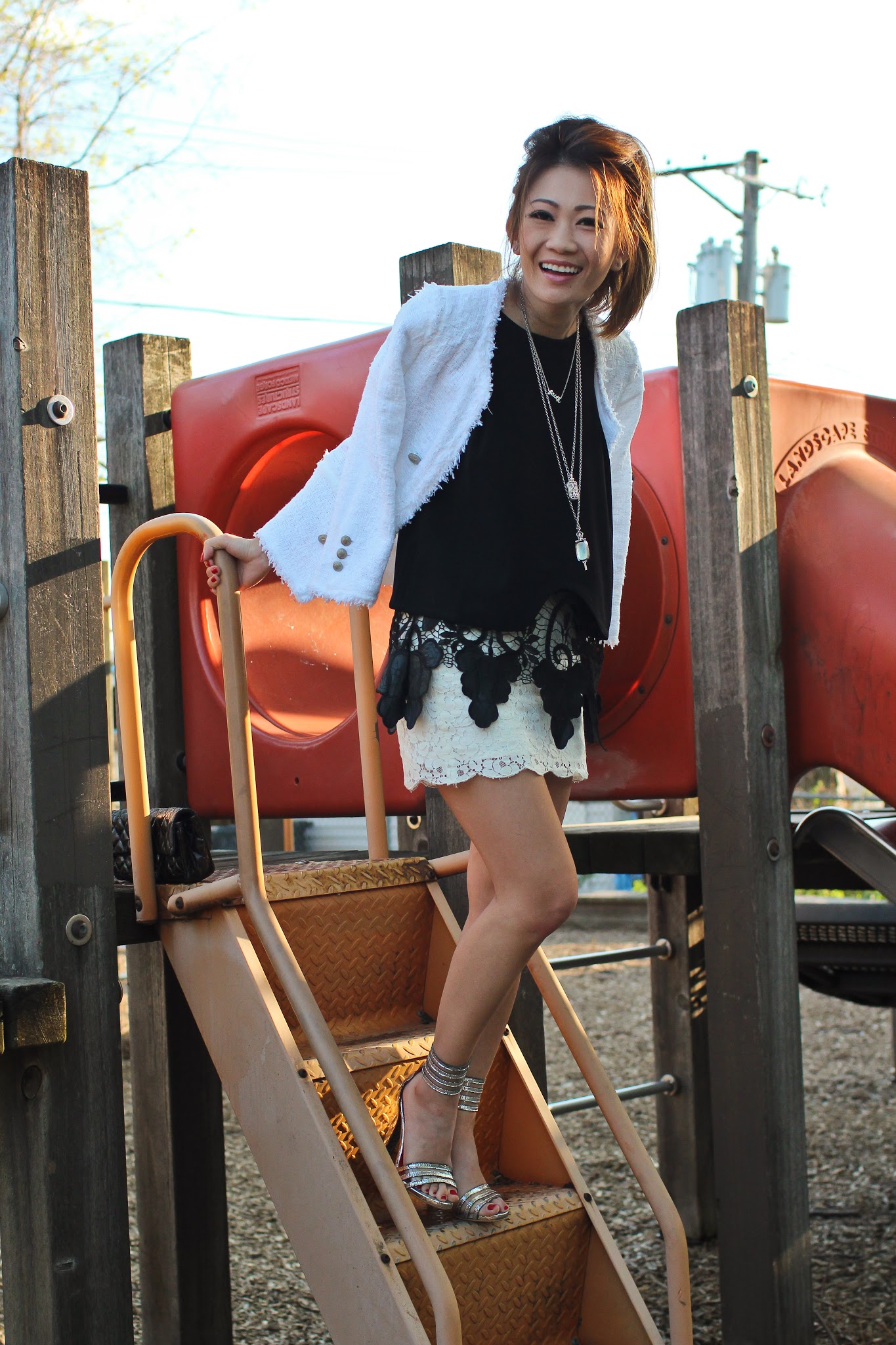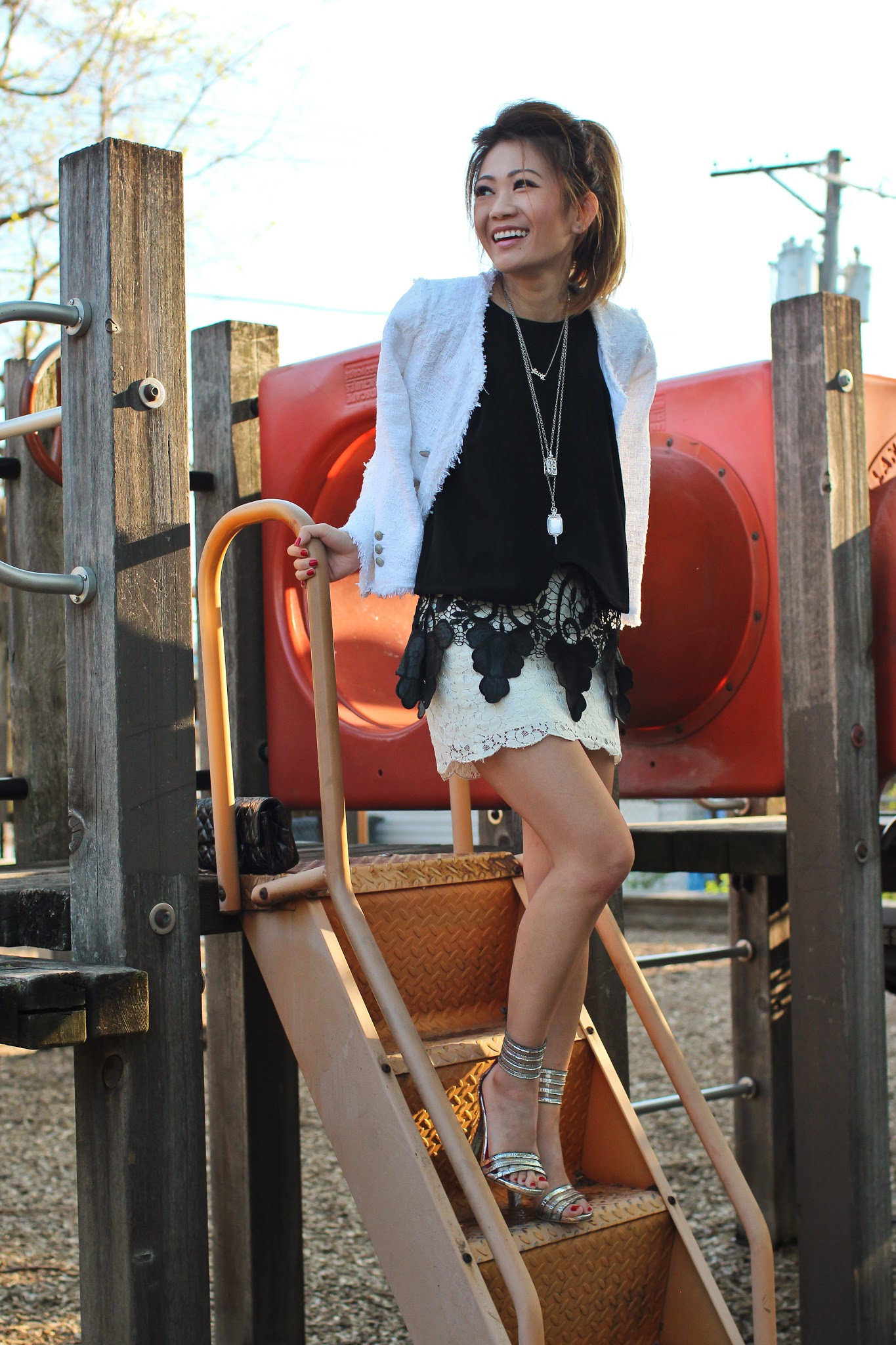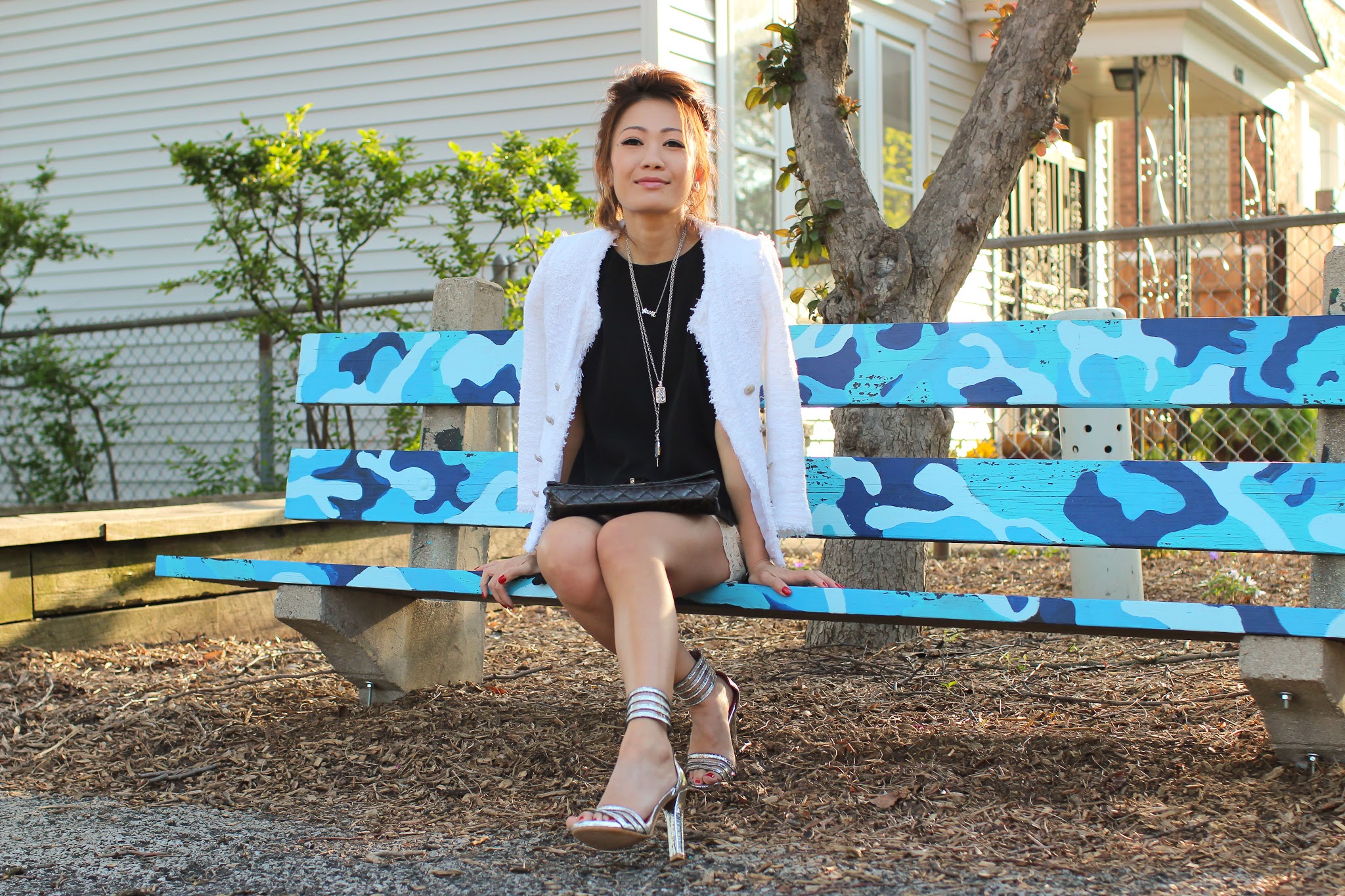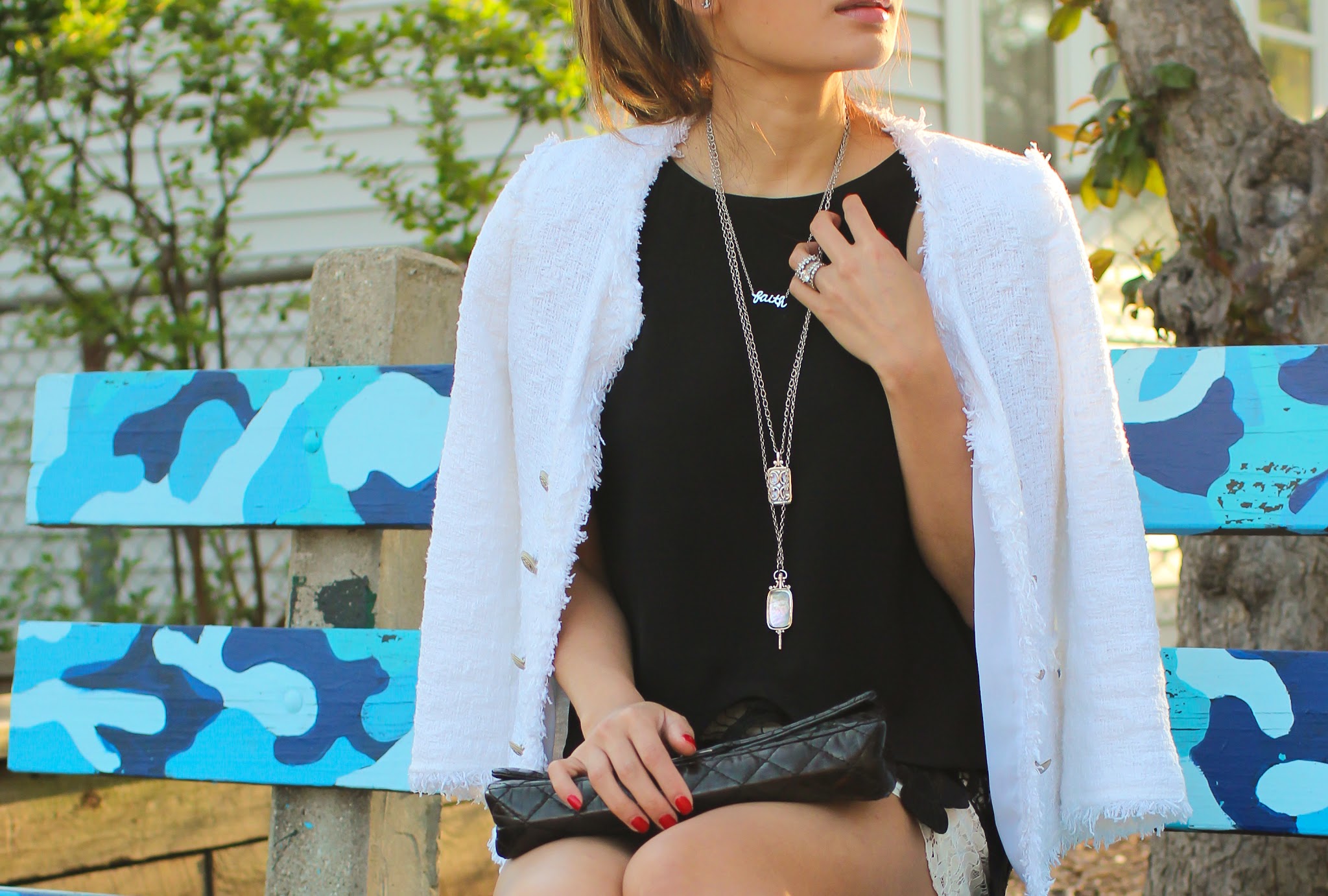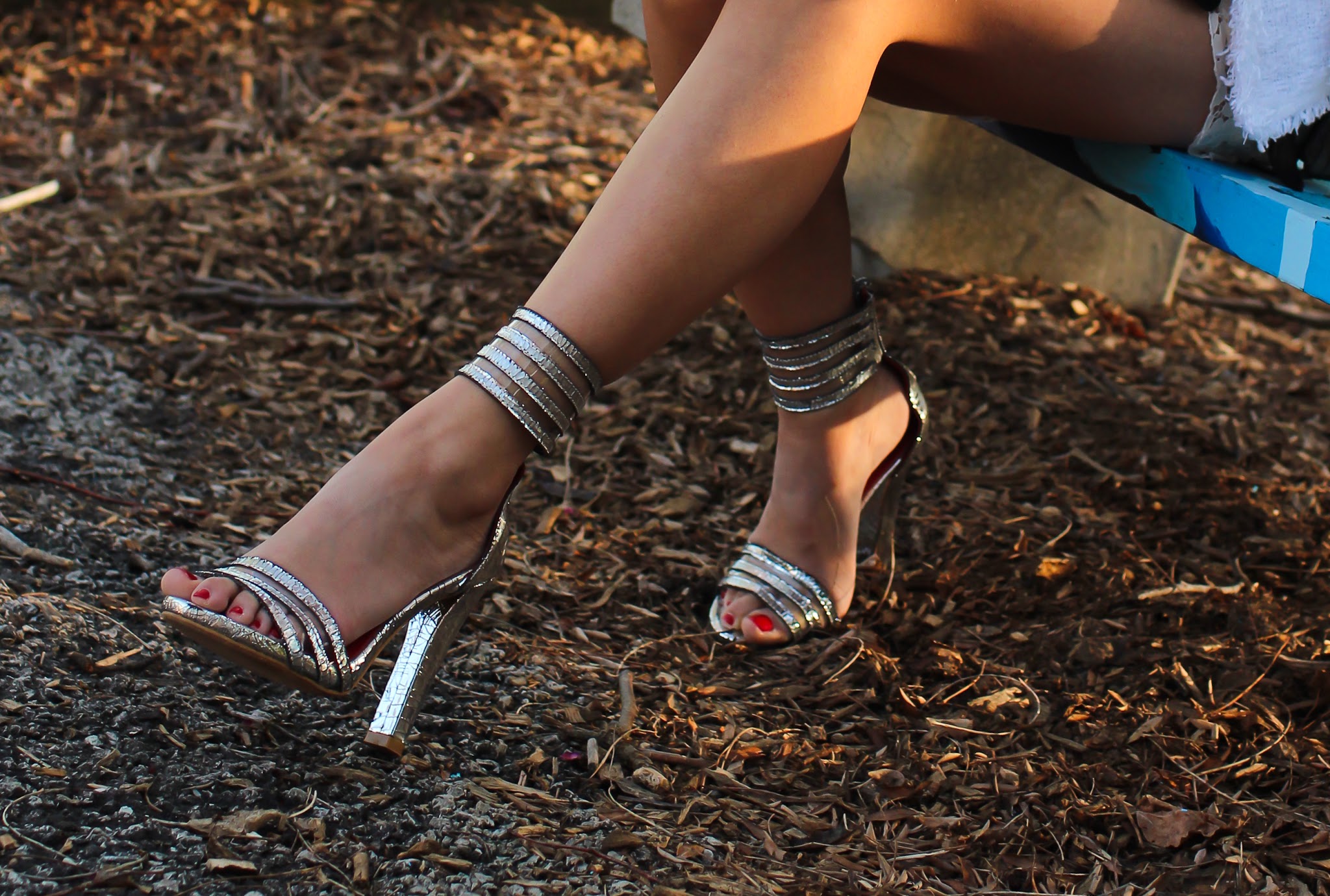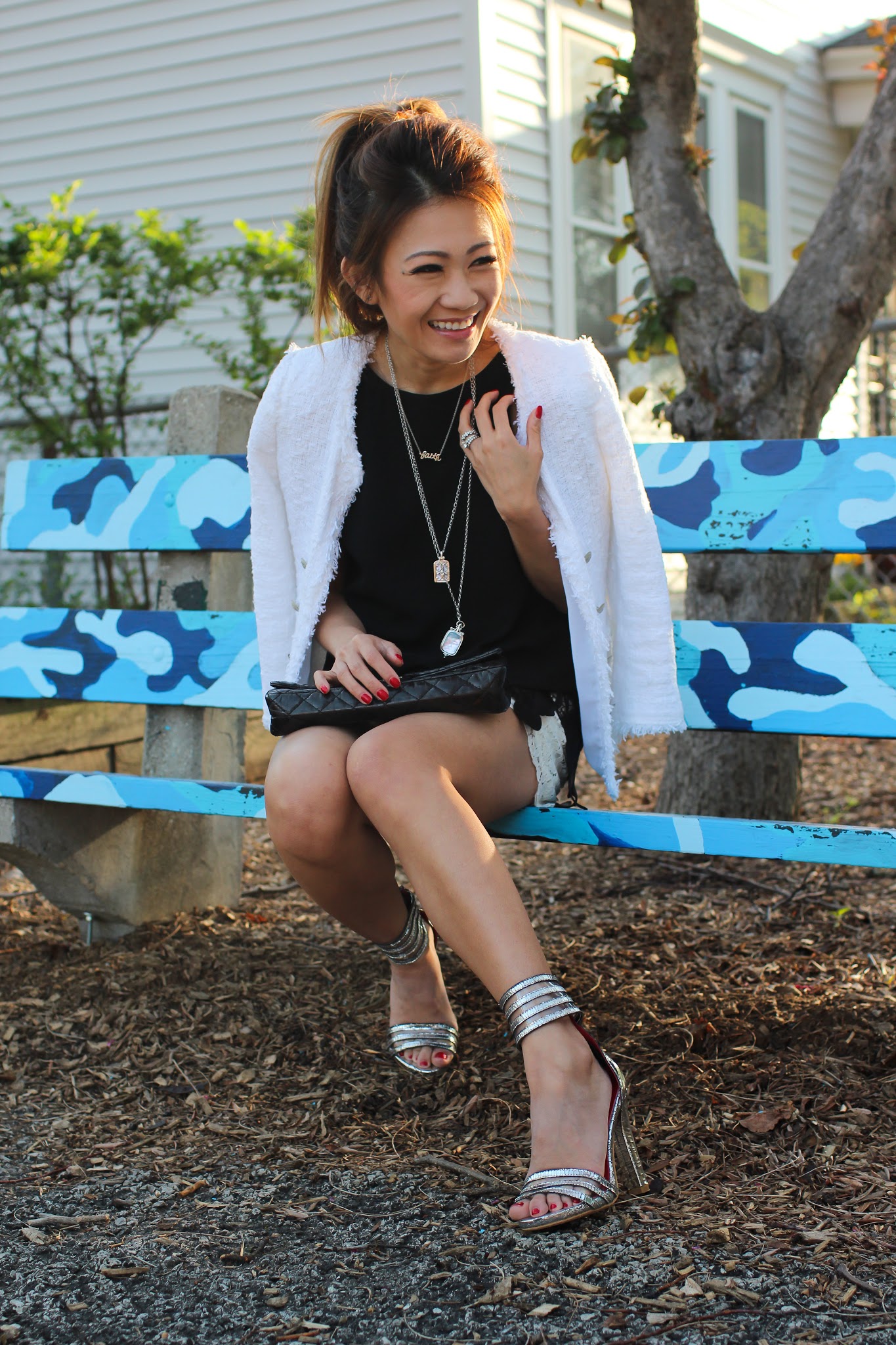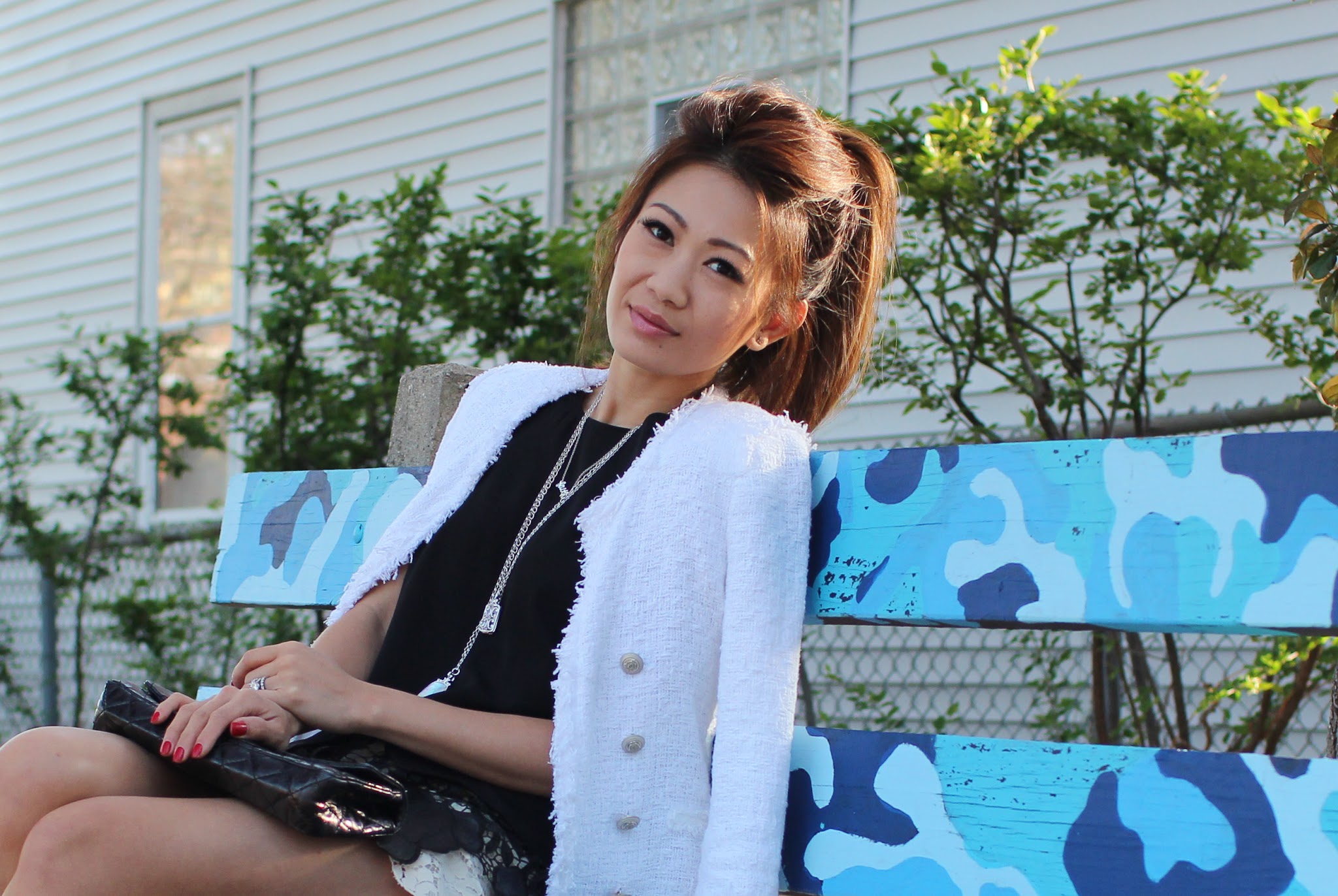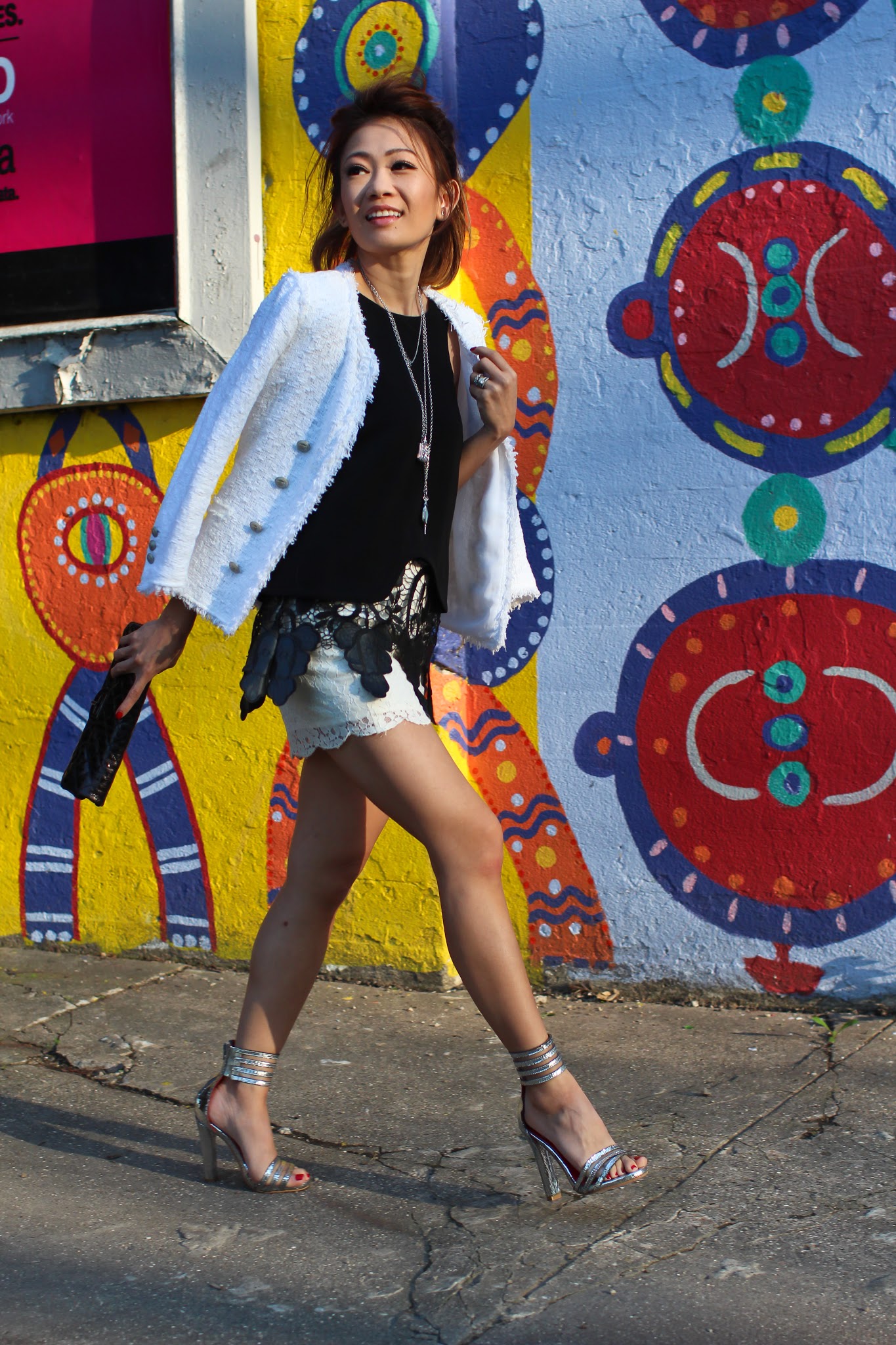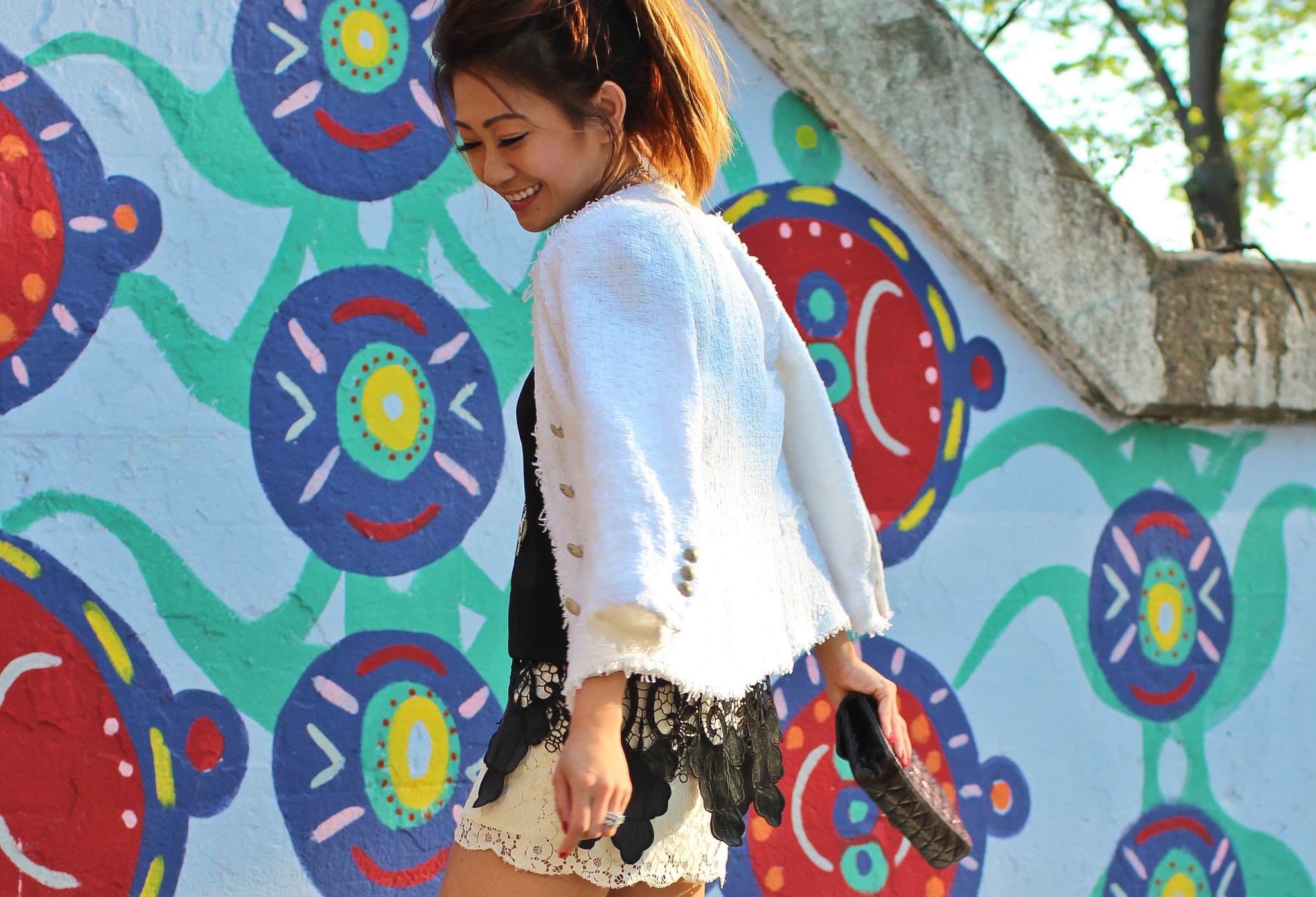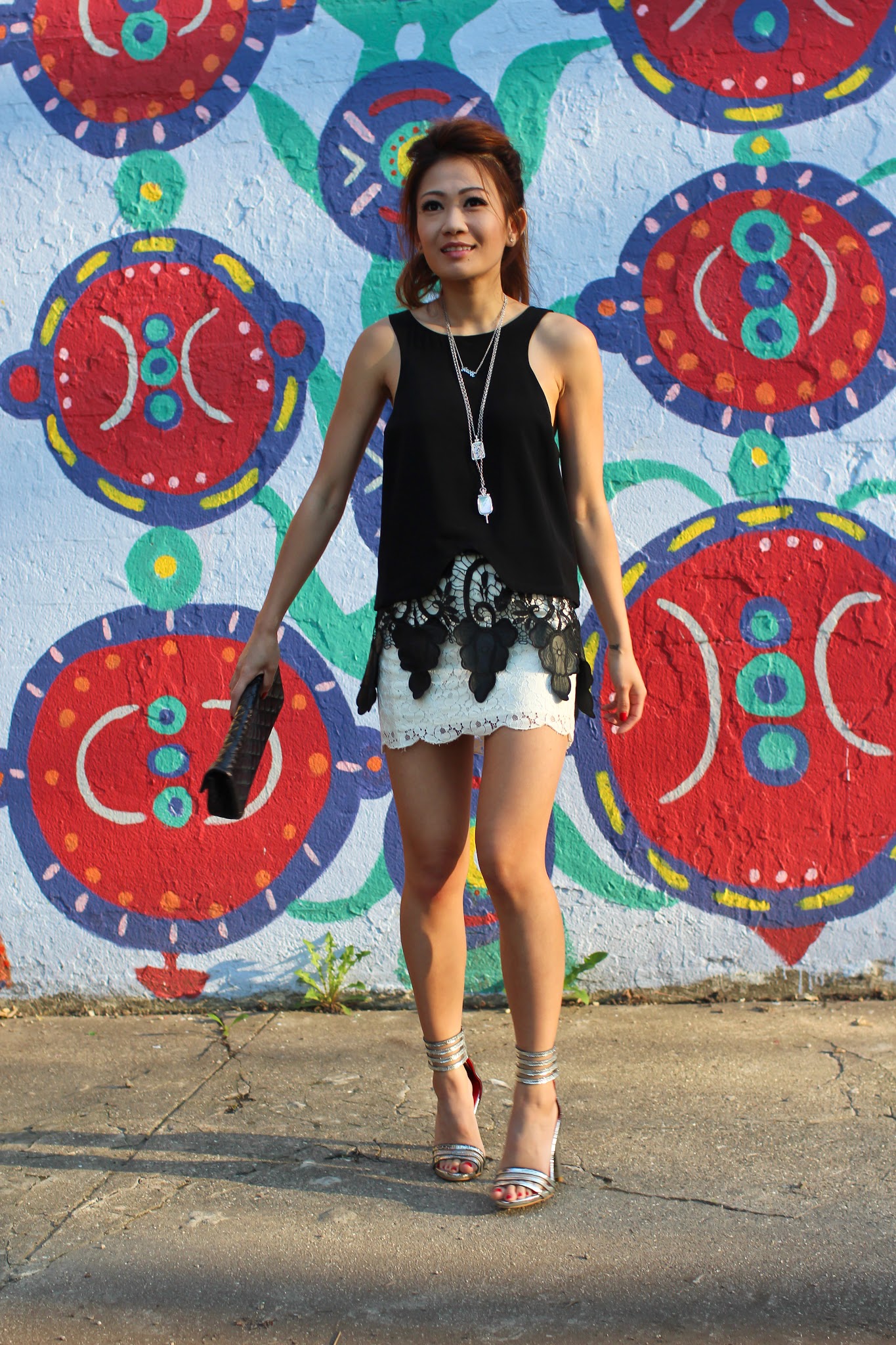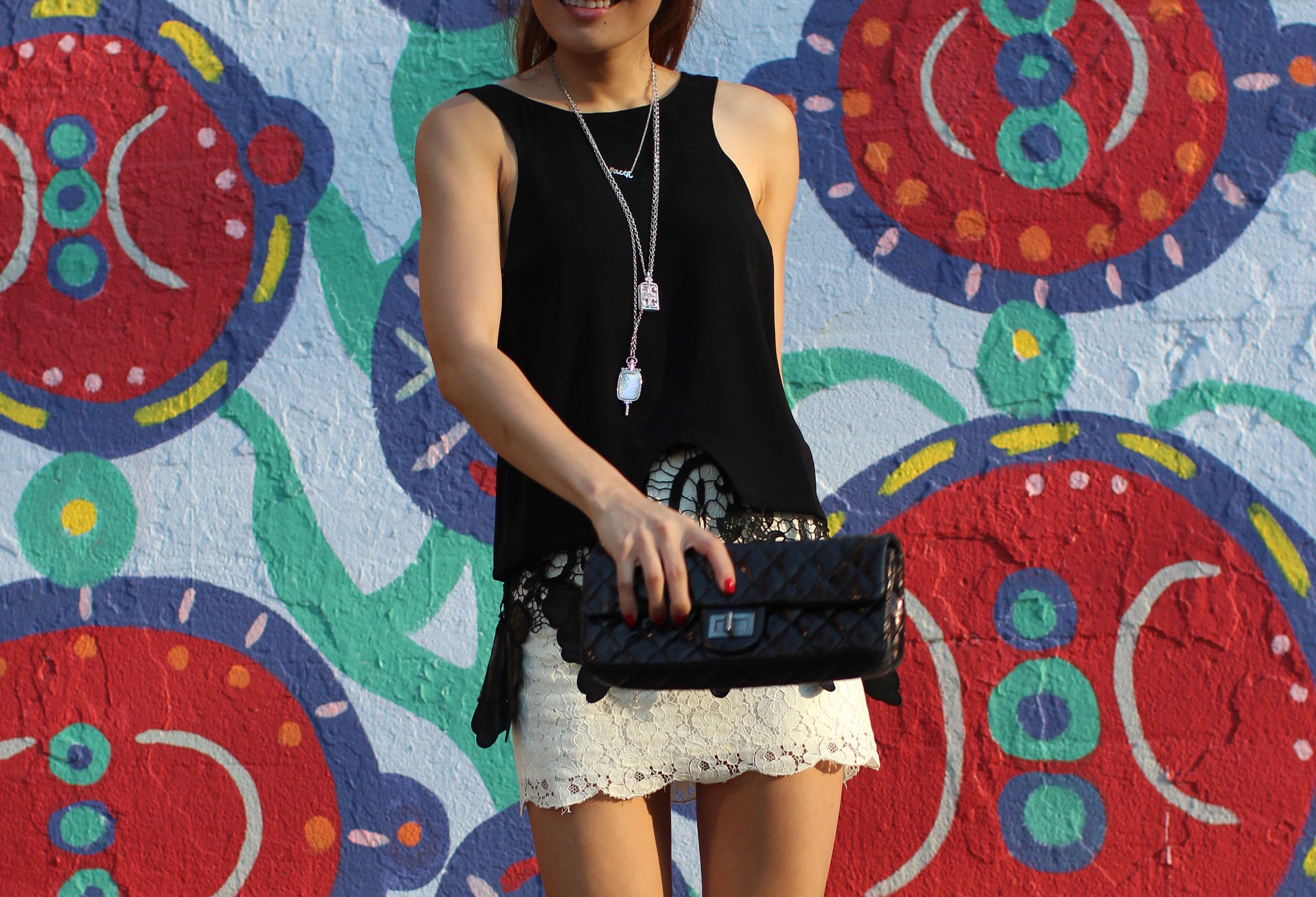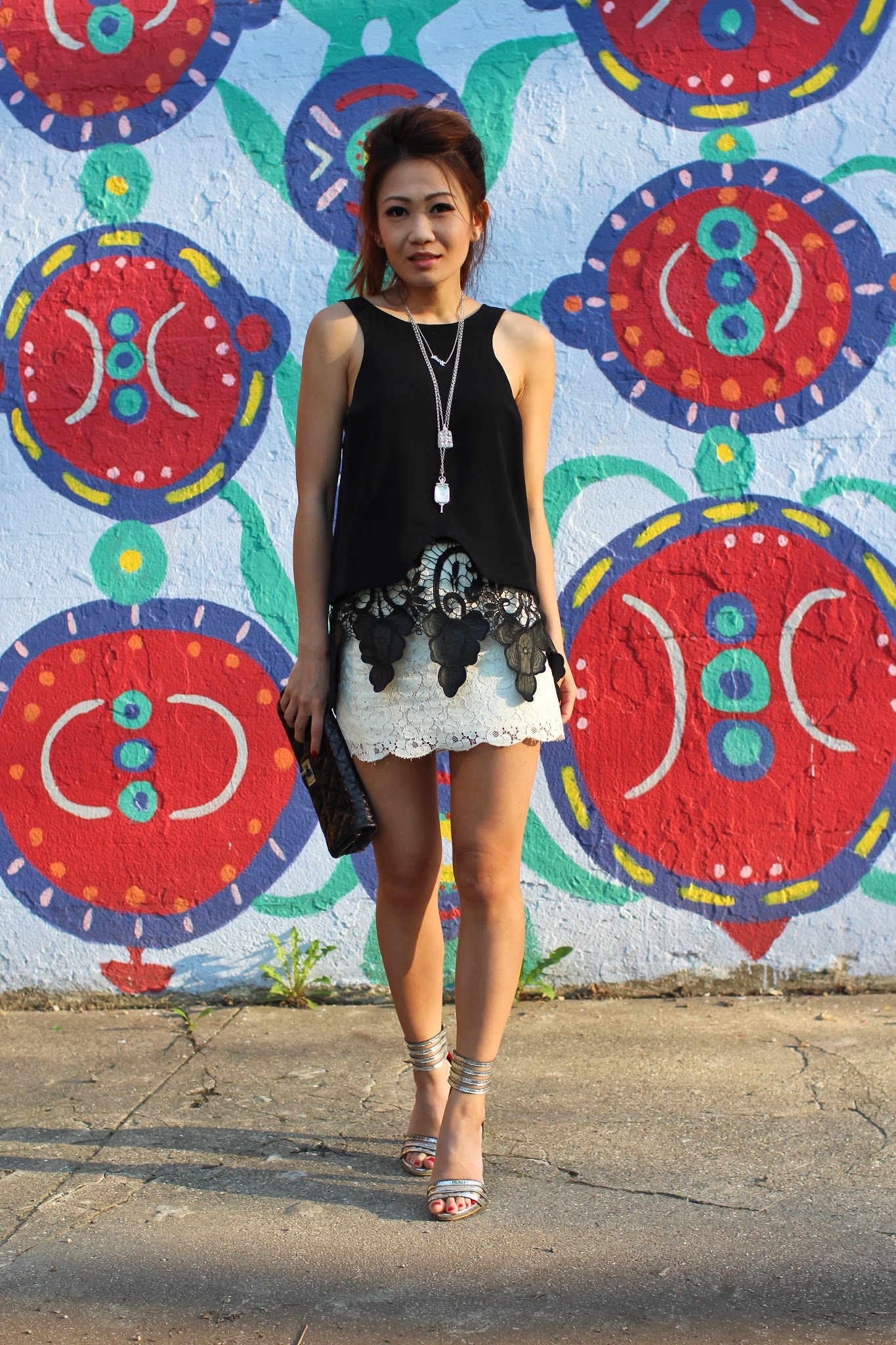 //  blazer – zara  //  top – style stalker  //  skirt – aritzia  //  shoes – jeffrey campbell  //  clutch – chanel  //  necklaces – thanks to monica rich kosann  //

---
---
//  replicate the look  //
---
---