So it's kind of been a while since I posted a recipe for you guys. So I'm making it count by posting one I just tried a few weeks ago. This is one of my absolute favorite dishes to have at PF Changs. Oolong marinated sea bass. Chilean sea bass is a fantastic fish and one I love to order at restaurants so when I gave this recipe a whirl, I was elated that it came out pretty spot on. The great thing about cooking is that you can tweak things a little to fit your exact taste. I love love love the PF Chang's version but sometimes I wished it wasn't as sweet so being able to make it at home, I was able to match the flavors to exactly what I want. Because yes, sometimes I like it sweeter, sometimes I don't. So here we go….. ENJOY!
OOLONG MARINATED SEA BASS
Ingredients:
Sea Bass about 3/4 of a pound per piece
1/2 cup Soy Sauce
1 tsp Ginger
1 tsp Garlic
1/3 cup Brown Sugar
1 1/4 cup Water
1 Oolong Tea Bag (I've also used Black Tea)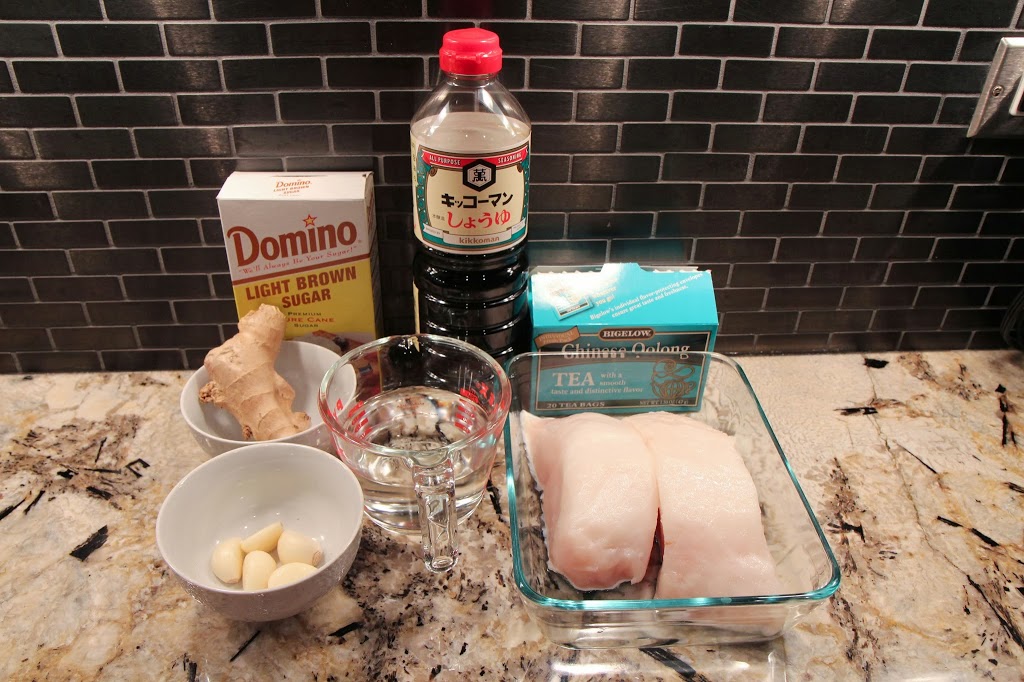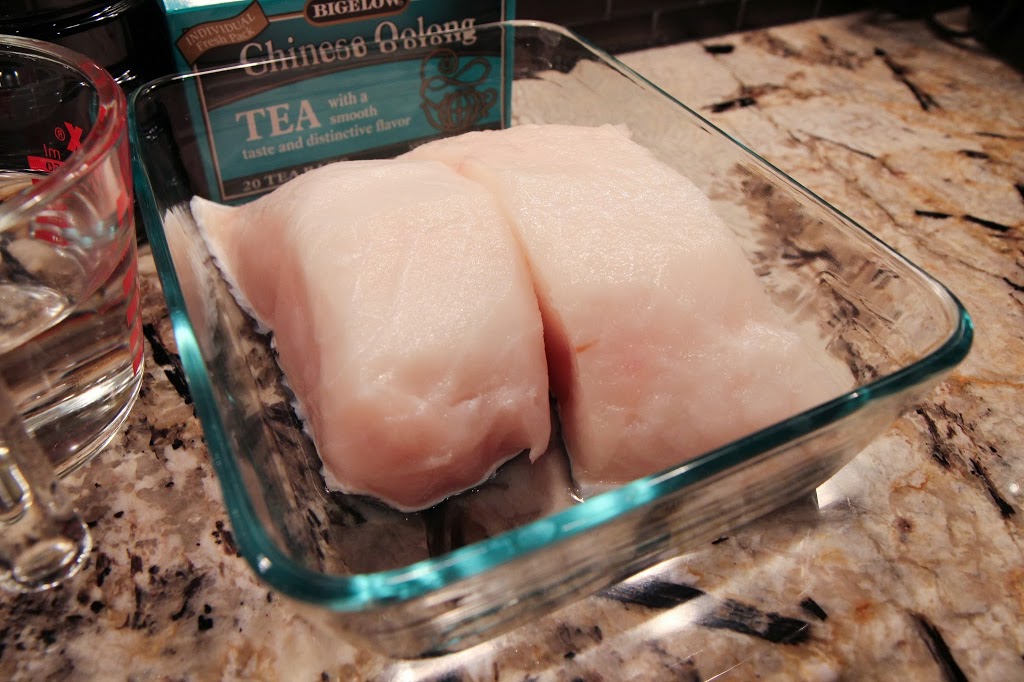 Step 1: Mince garlic and ginger. I love garlic and ginger so I went a little heavy on this. You can ease up on the amount if you don't want it to be that strong.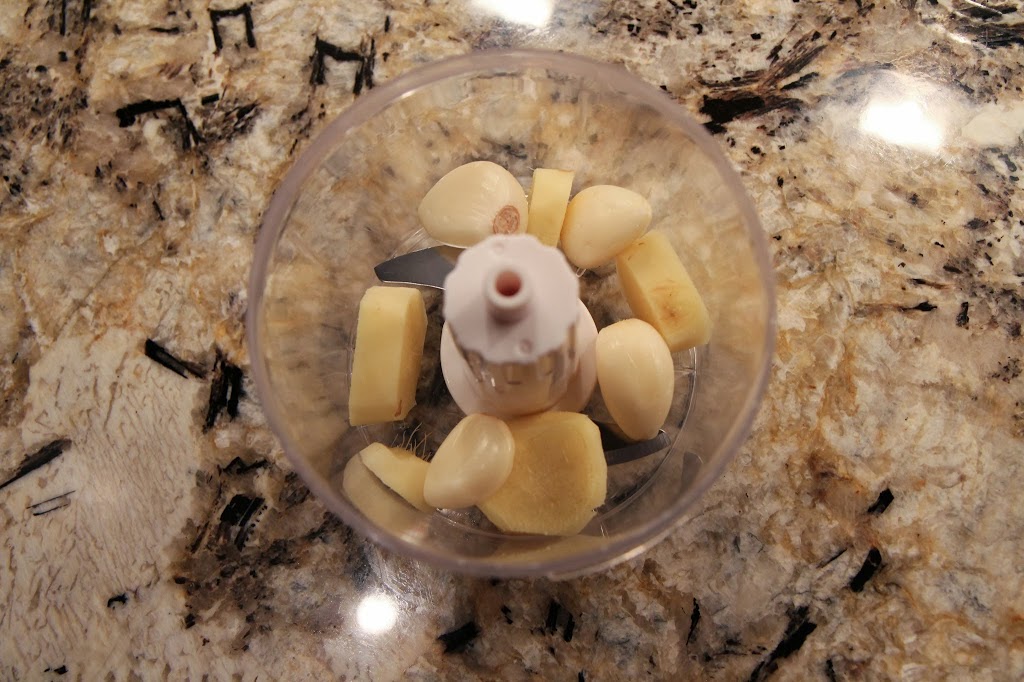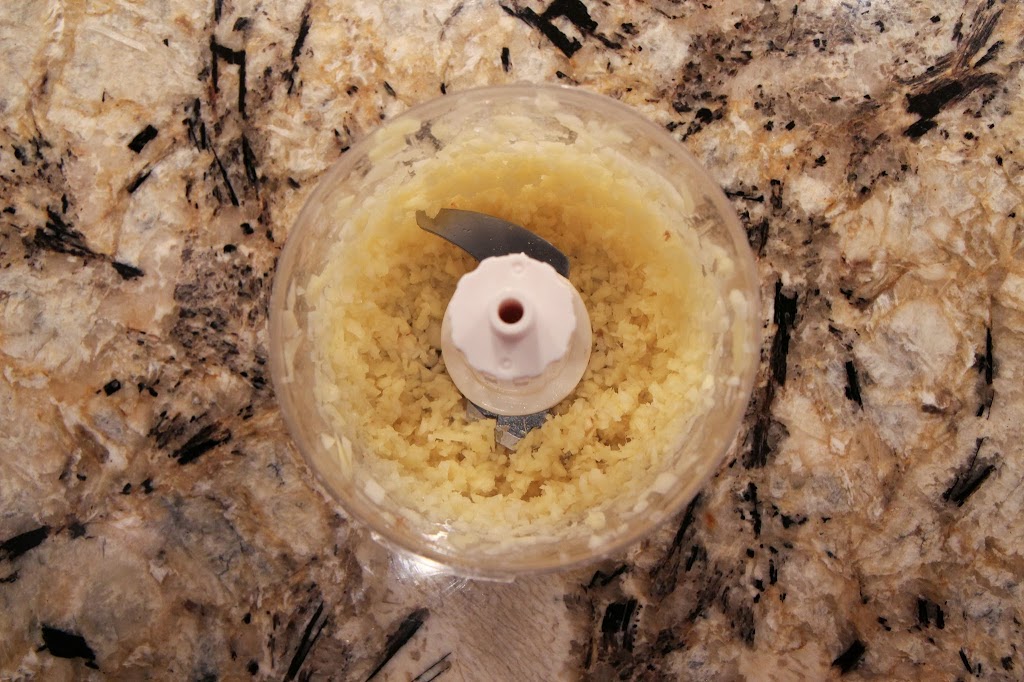 Step 2: Bring to a boil 1 cup of water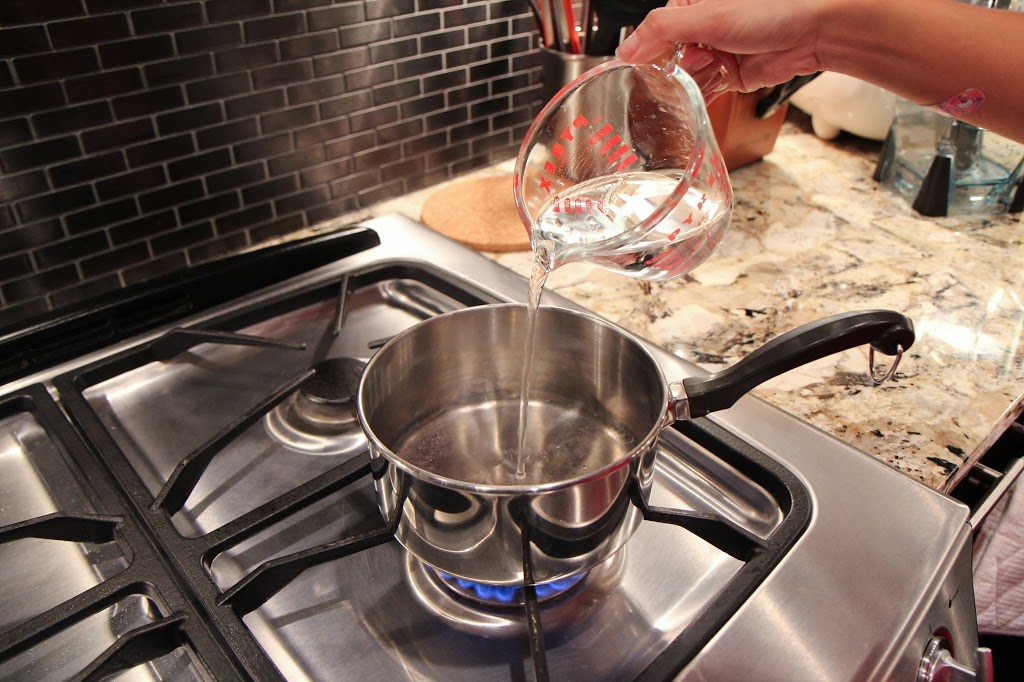 Step 3: Add 1/2 cup of soy sauce, 1/3 cup of brown sugar, and minced garlic and ginger. Stir until brown sugar is melted.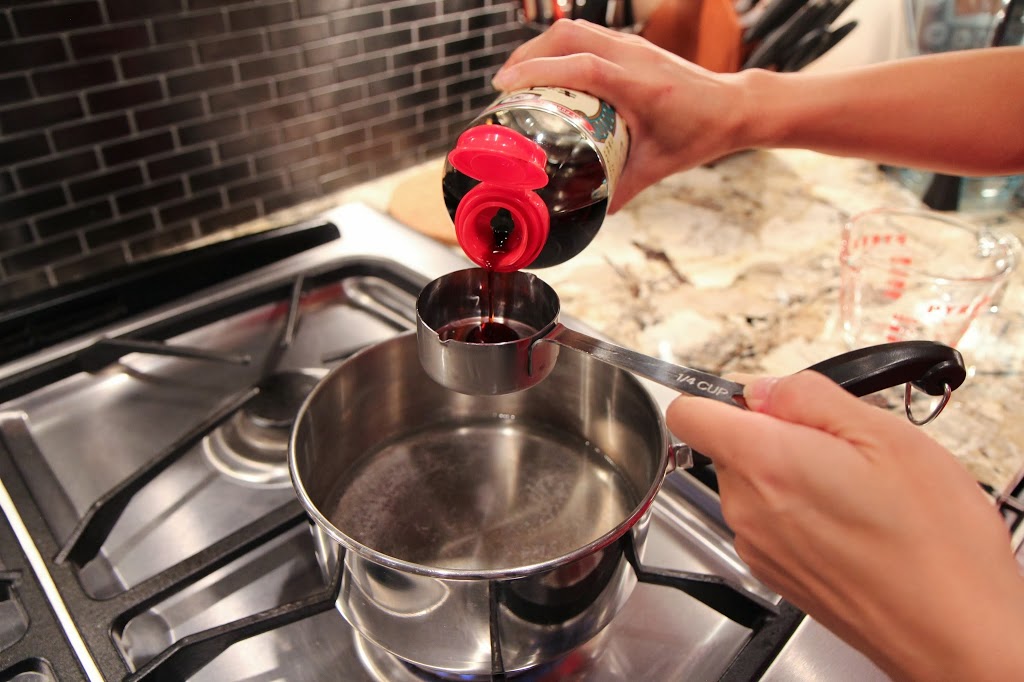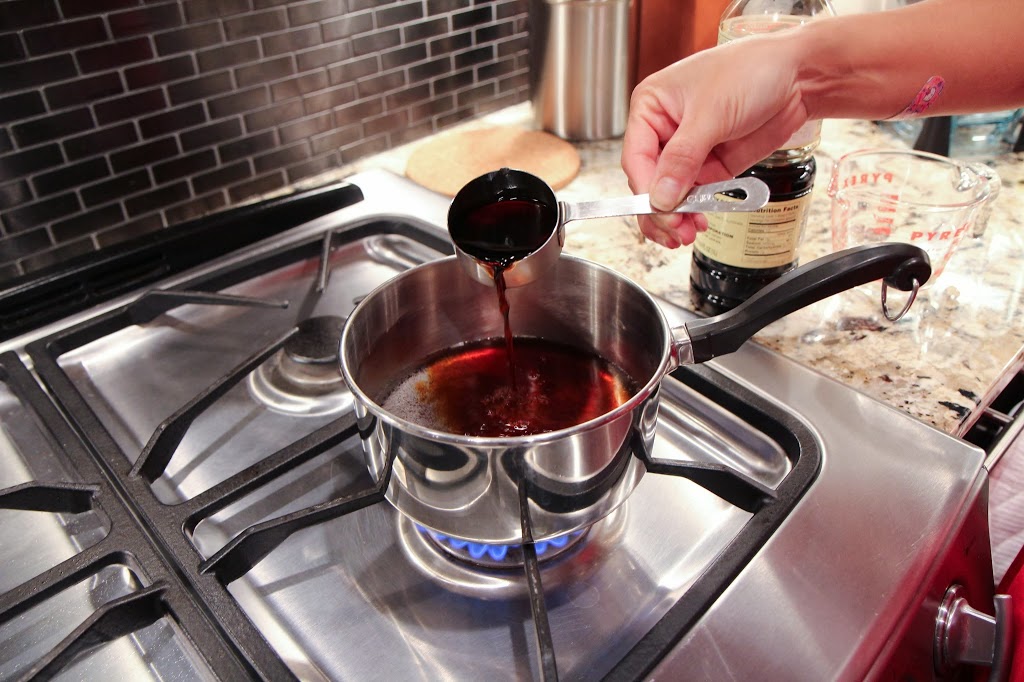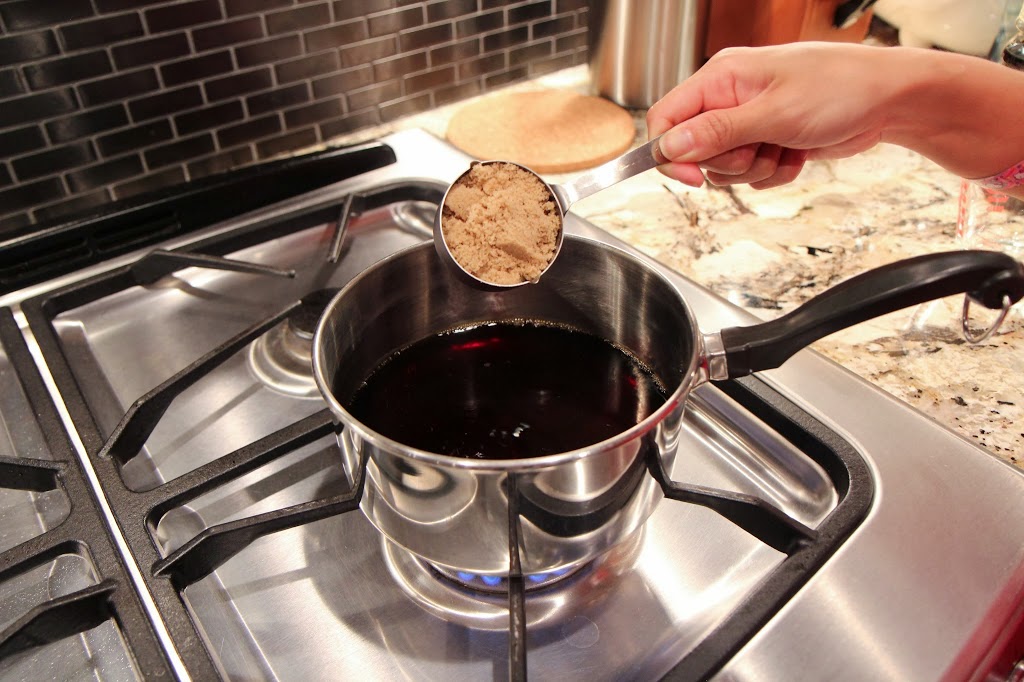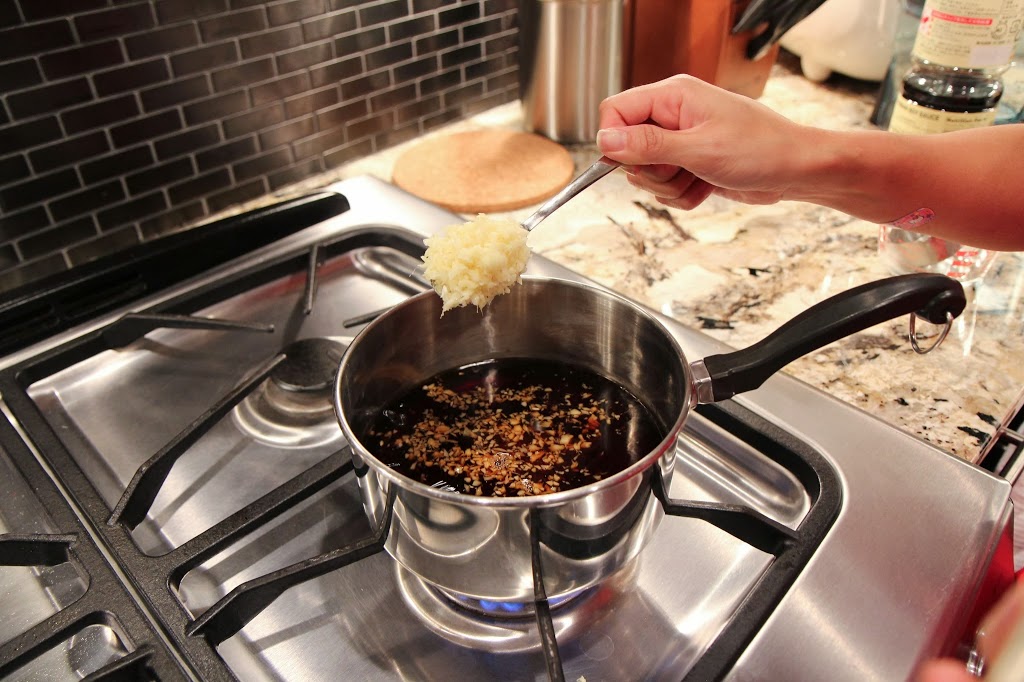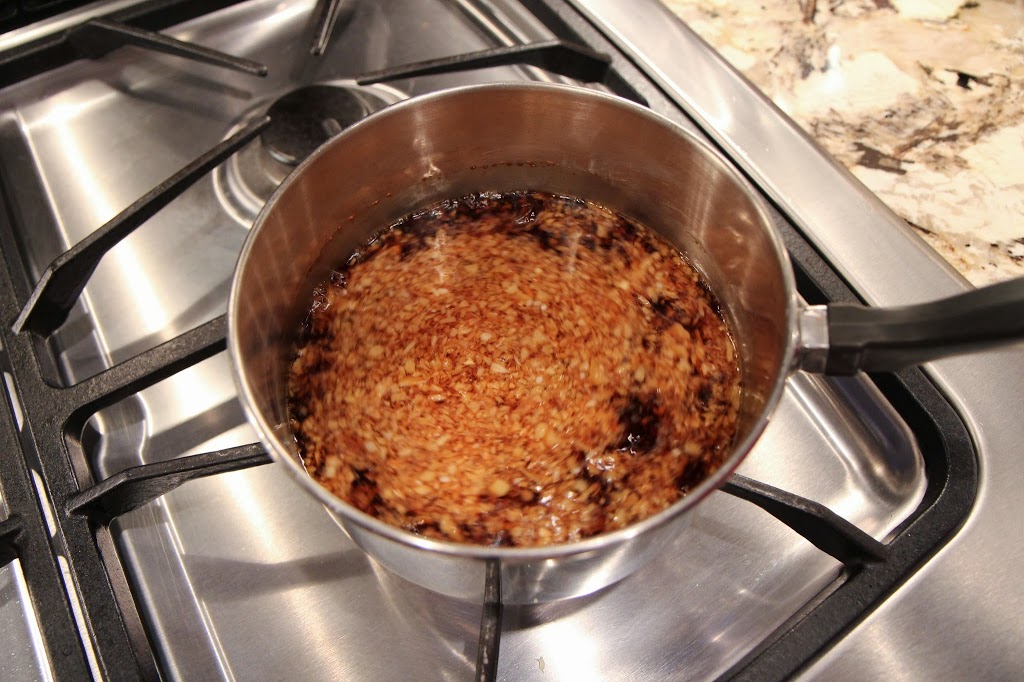 Step 4: Turn heat to low and add in oolong tea bag. Let sit on low for 5 minutes.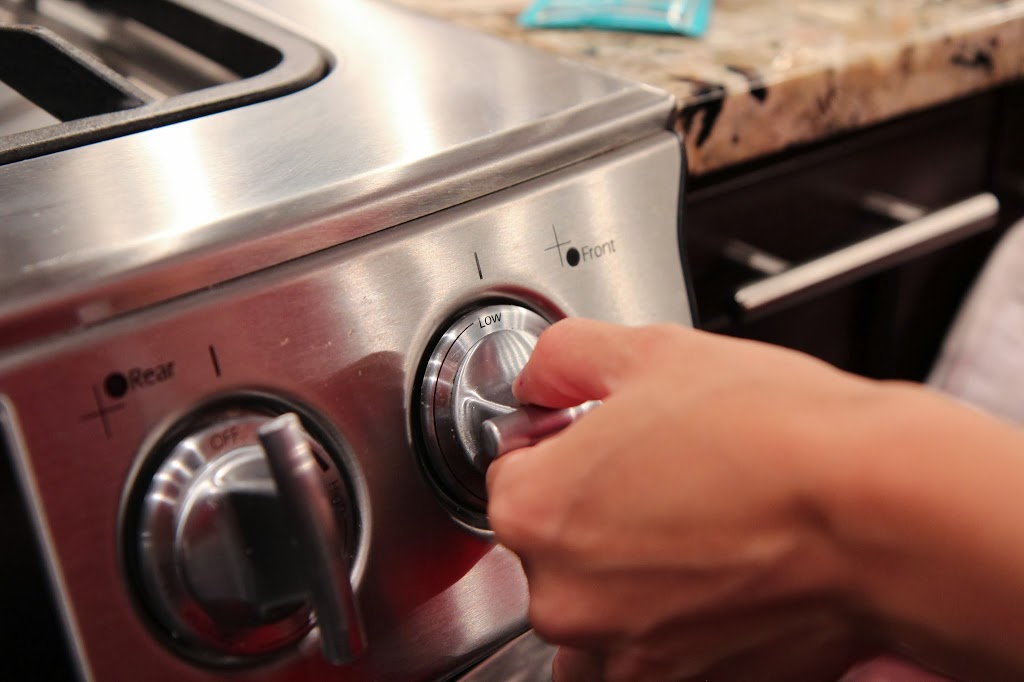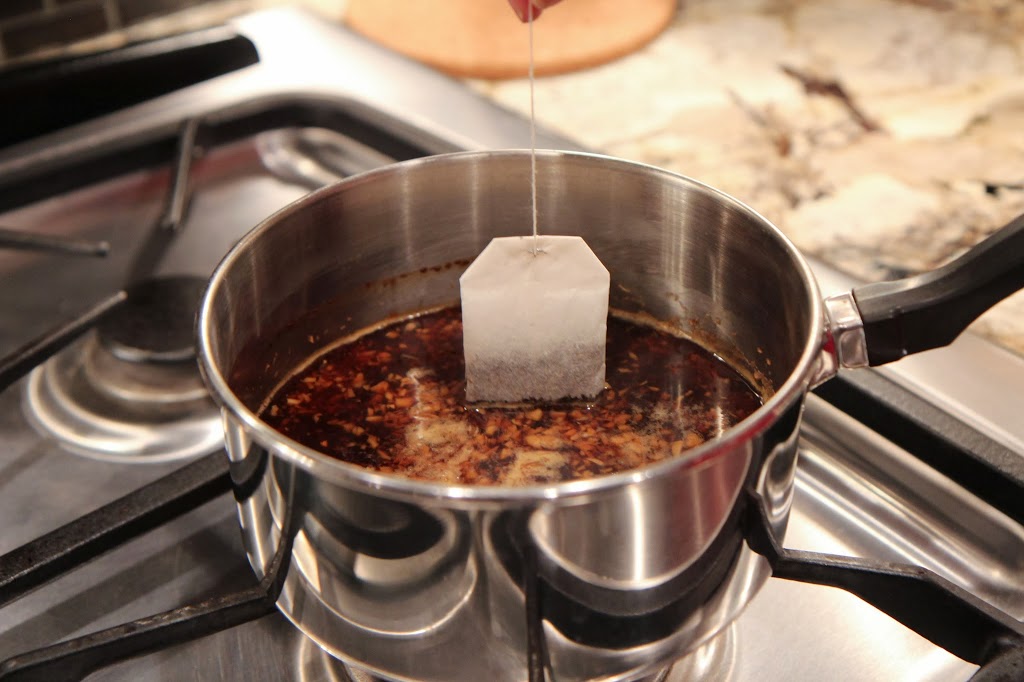 Step 5: Turn off stove and let mixture cool to room temperature. Taste your marinade and make adjustments according to what you like. Add pepper if you want to. No need for salt since there is already soy sauce. You want it a little more concentrated in flavor to really get into the fish.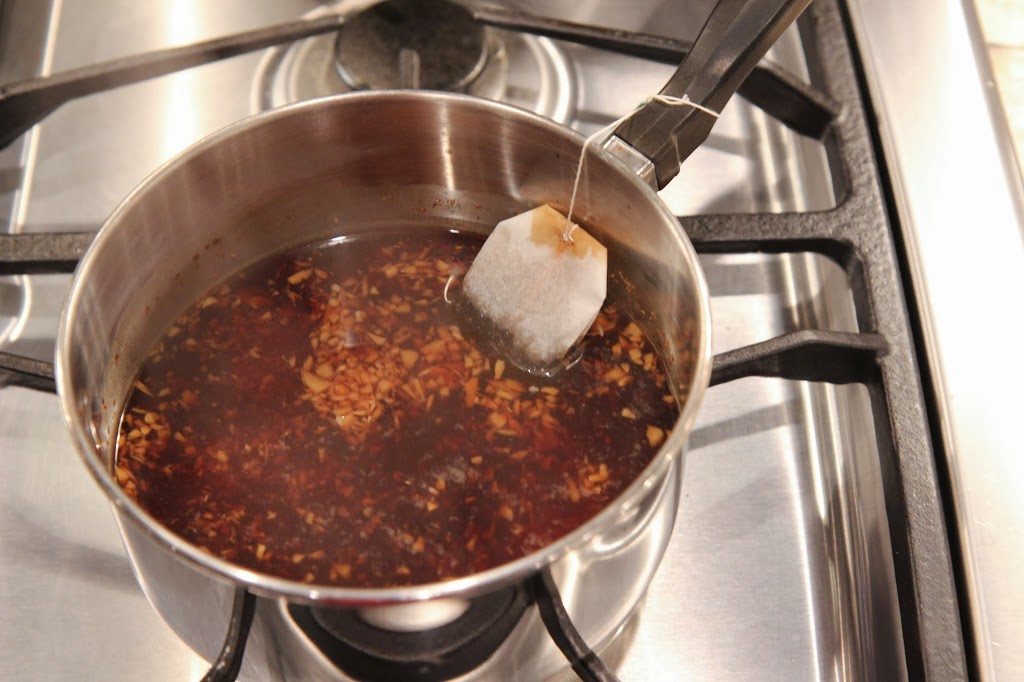 Step 6: Pour cooled marinade into a Ziplock bag with your fish and close making sure the fish is thoroughly covered and you take out as much air from the bag as possible.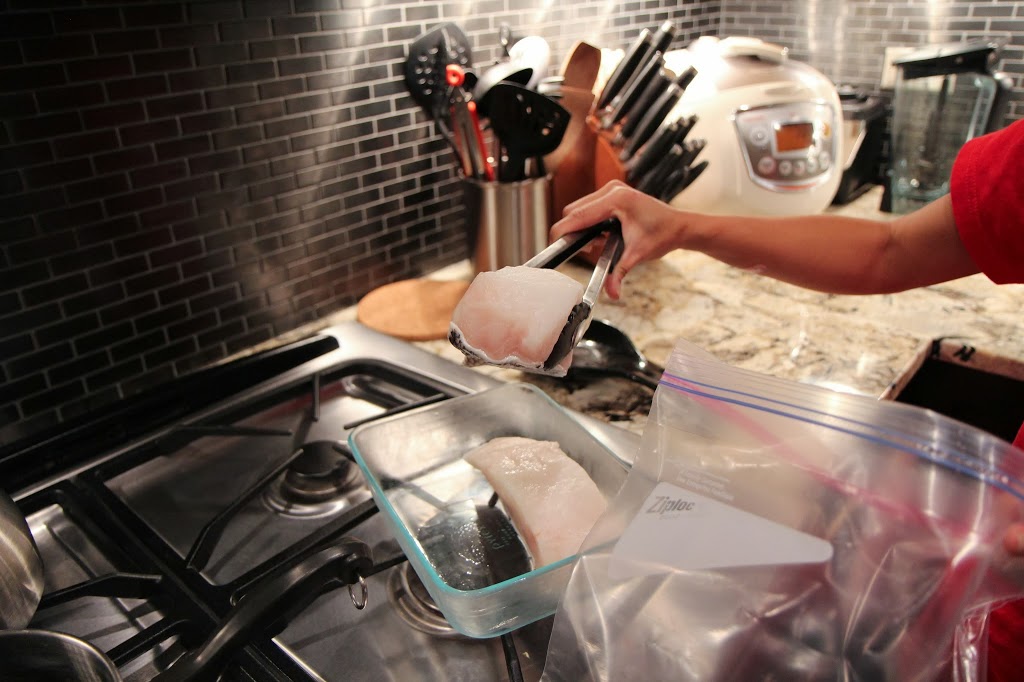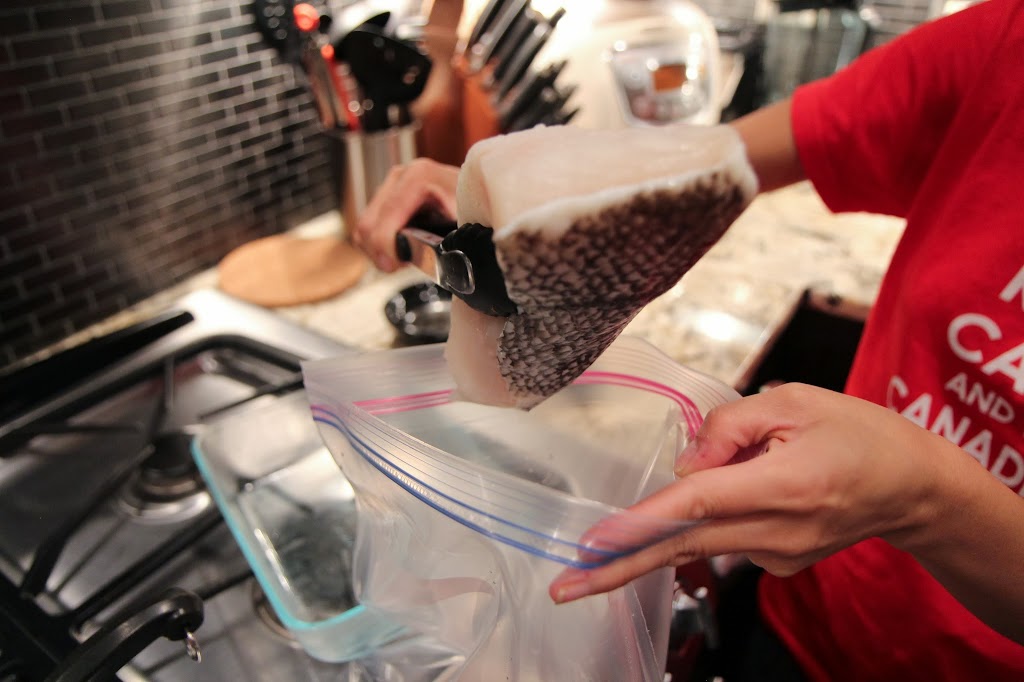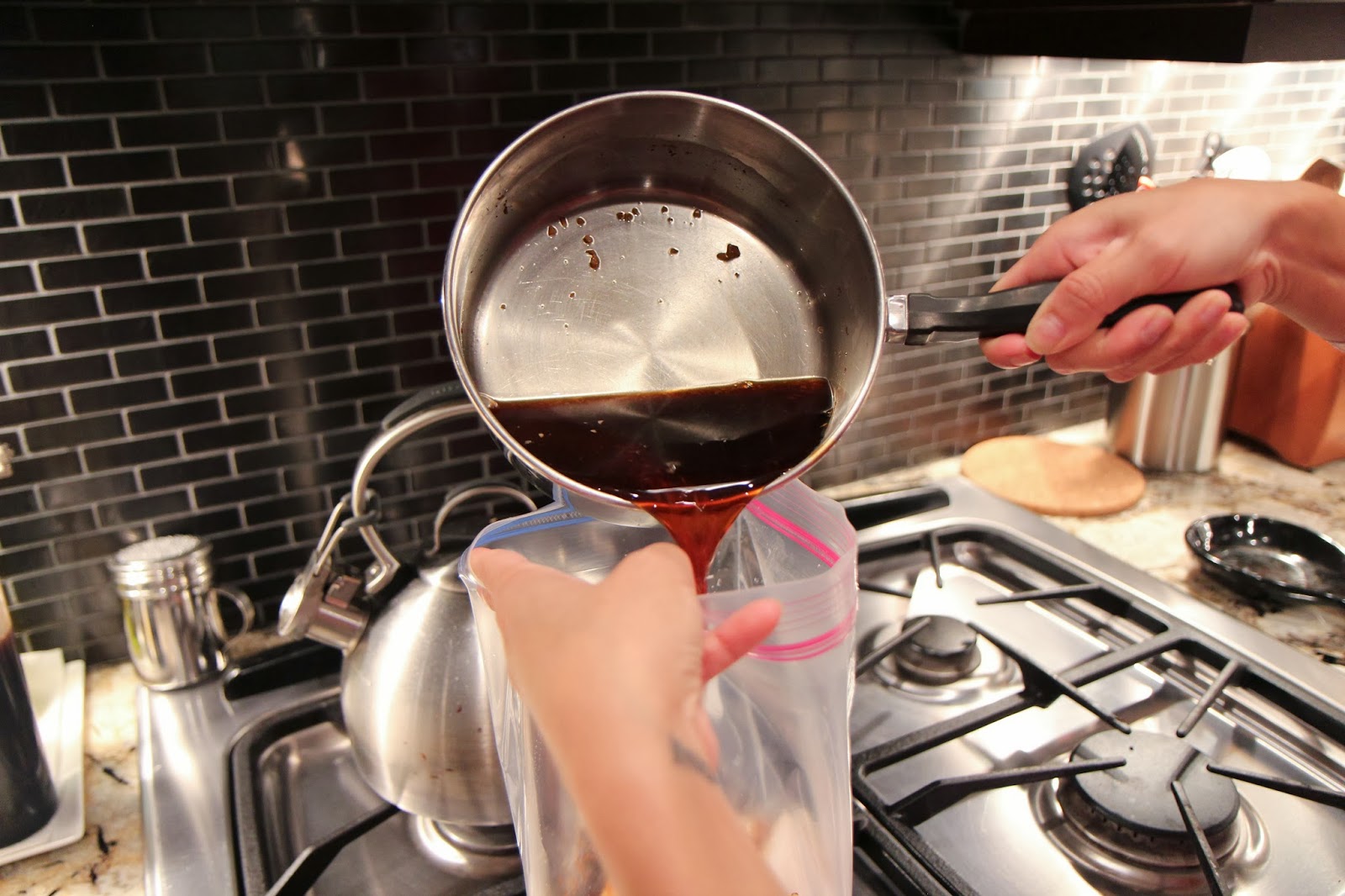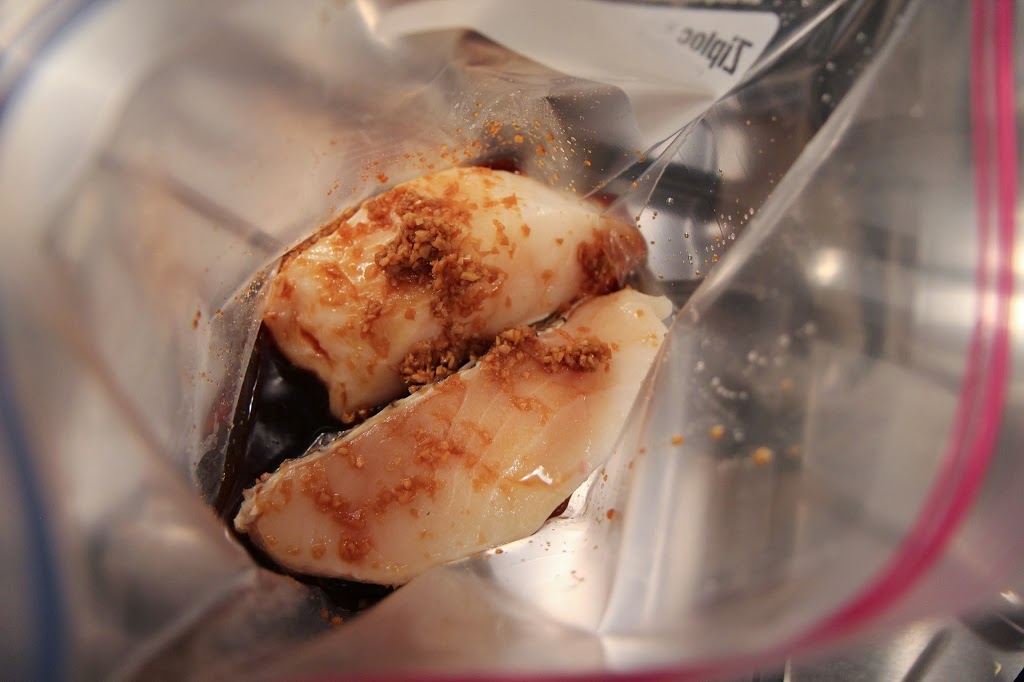 Step 7: Let fish marinade for a day.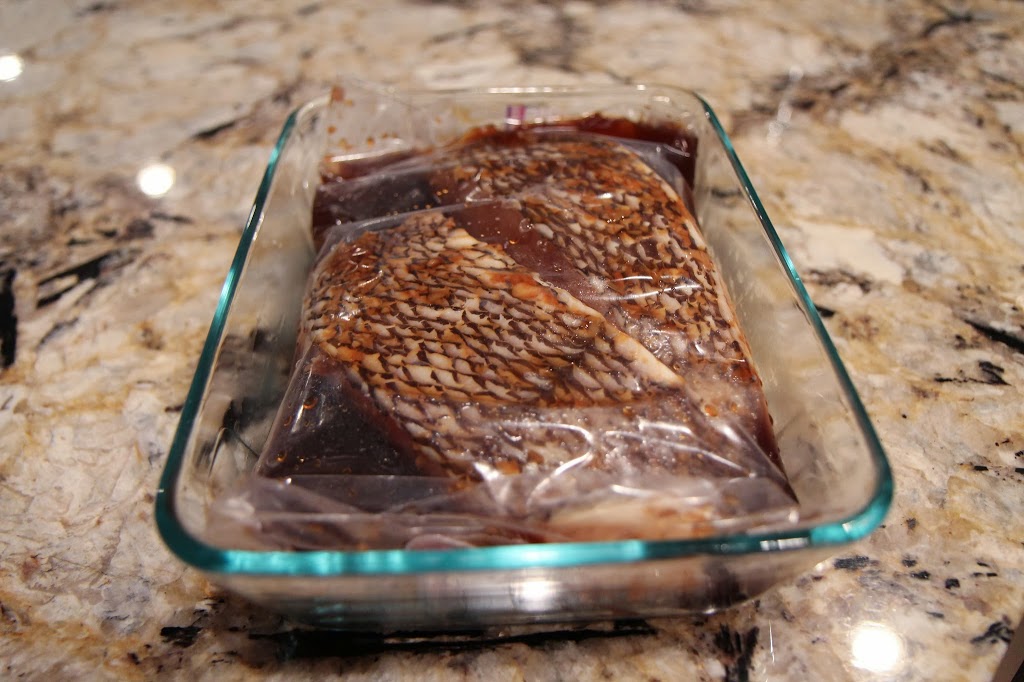 Step 8: Bake at 425 degrees for 40 minutes.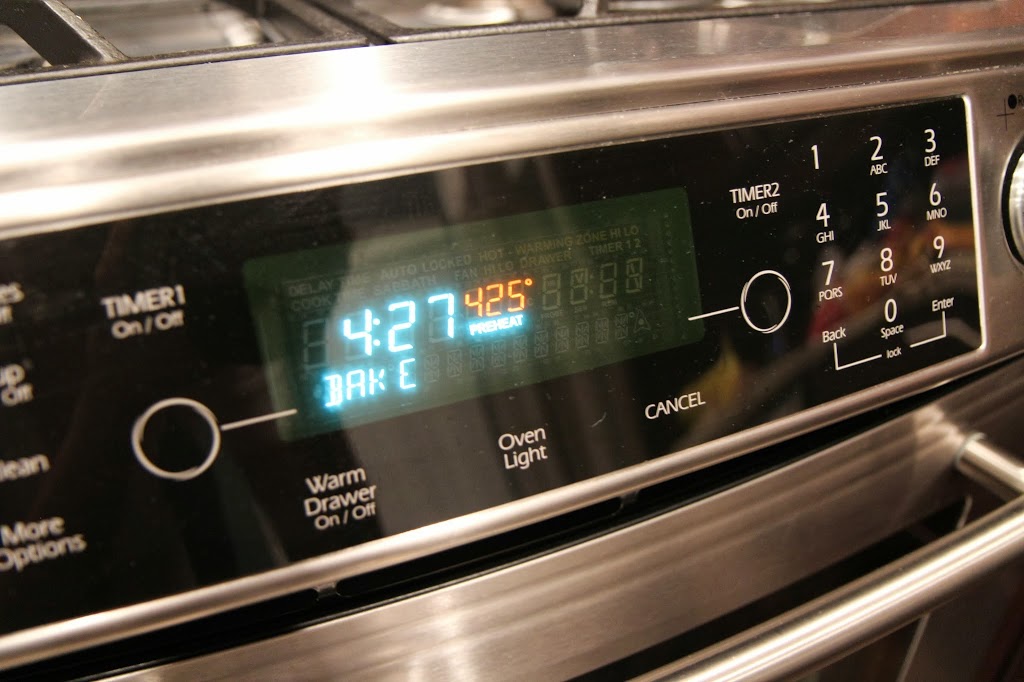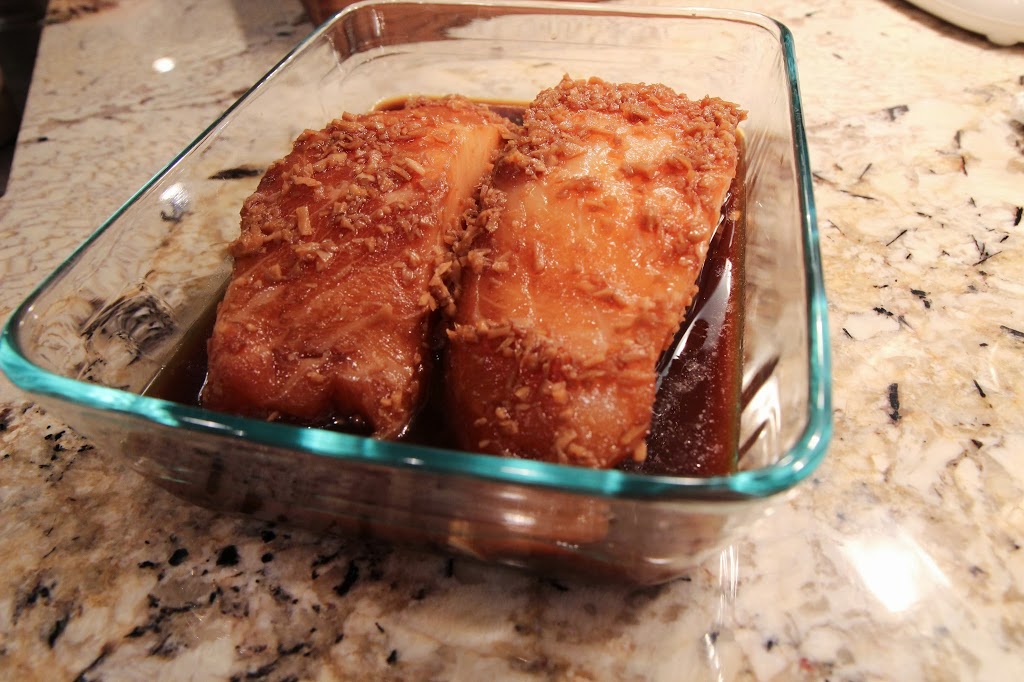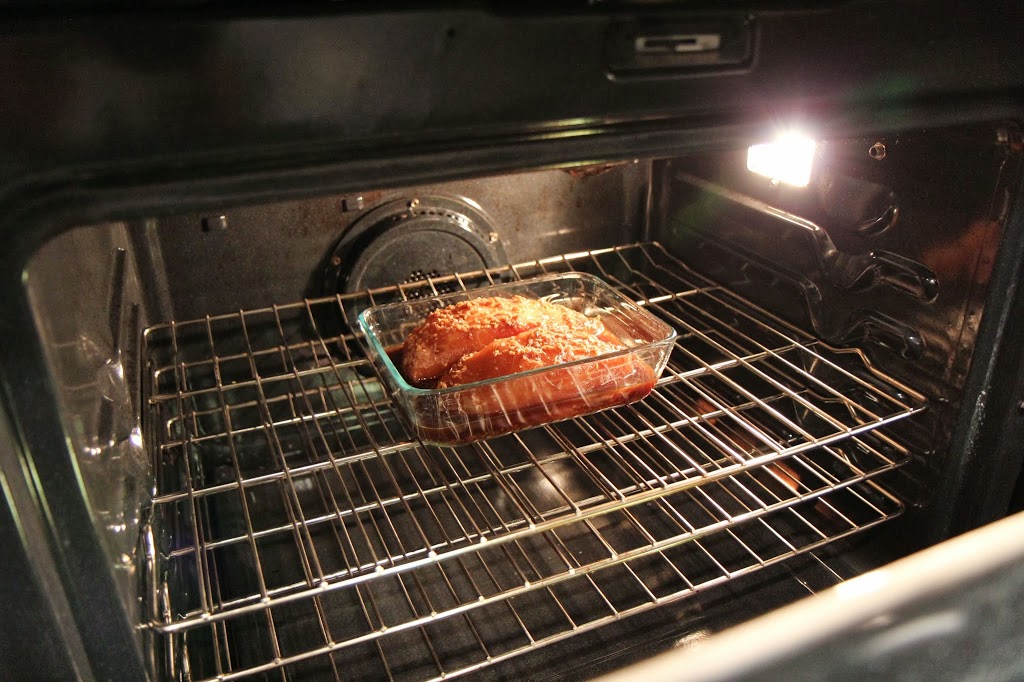 Step 9: Plate and serve! I like to serve on top of wilted spinach and toasted diced tofu. You can use the left over juice to pour on top after you have plated. =)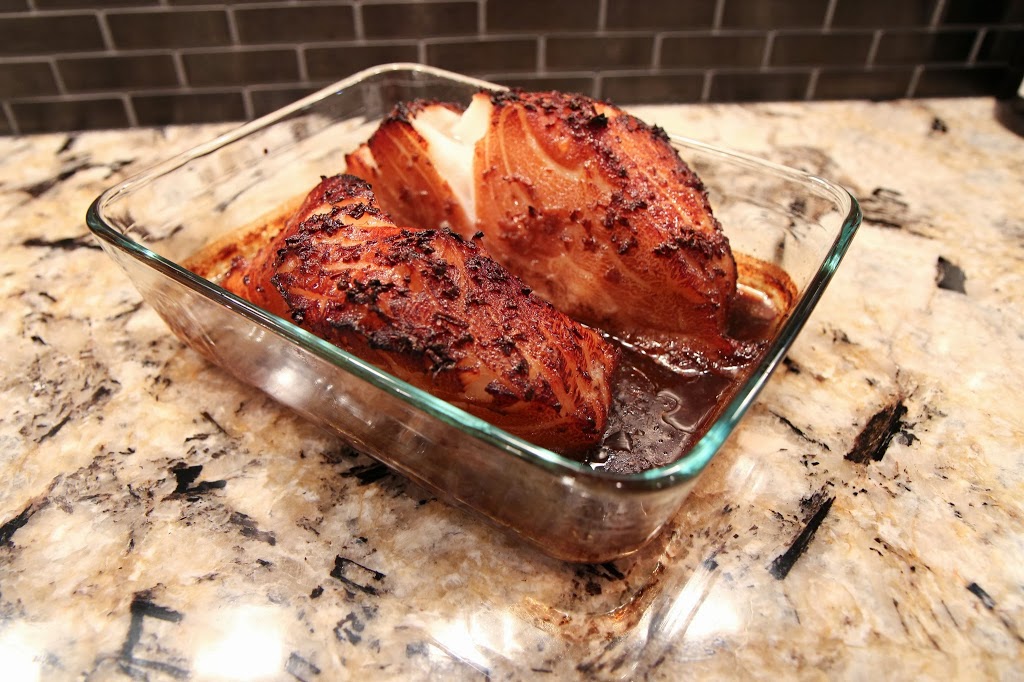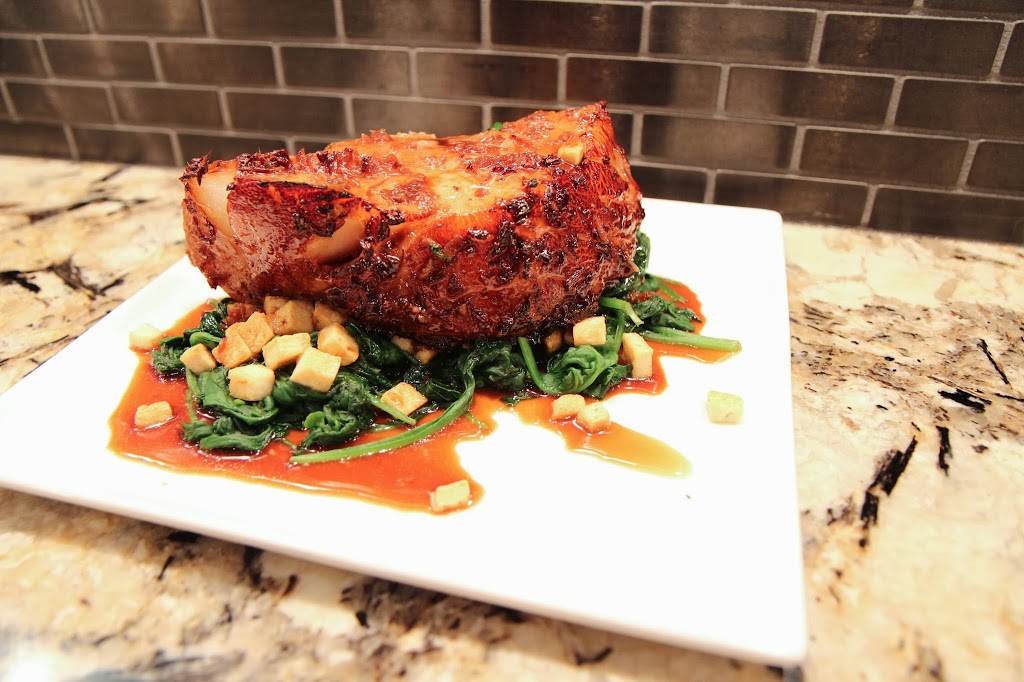 I hope you guys enjoy the recipe! Leave me comments and let me know how it goes for you! If you have a local fish market, try going there for your fish. I saved about $15/lb by going to a local fish market. They close early so it takes a little more planning and work but totes worth it!