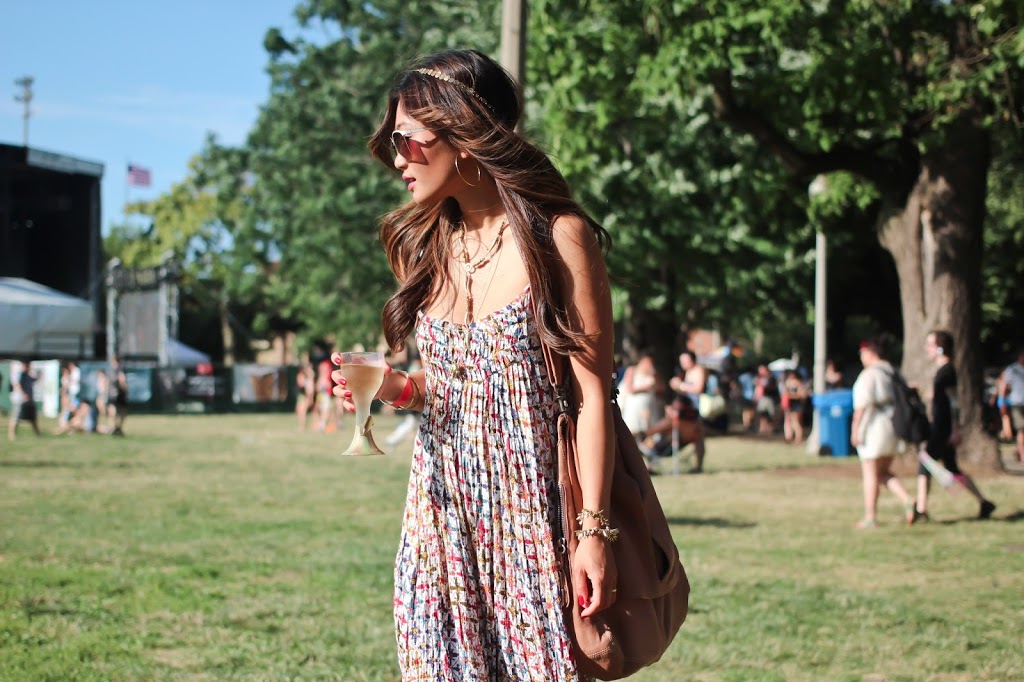 Heyyyyyy there! If you didn't know, Pitchfork was this past weekend which is just one of the music festivals that happen here in Chicago. Lucky for us, we won tickets to this festival a few weeks ago. Unlike the hubby, I'm not the most in tune with musical genres but I do love being outside and having a reason to have wine in the middle of the day whilst roasting in the sun. So that is precisely what we did. I absolutely love going to festivals, as I've said about a million times, and what is better to wear at a festival than
Free People
! It was insanely hot and humid on Friday so this dress was perfect! So easy to wear, so light and airy, and so fun with the print and the lace up side details. Whenever I think of festival wear, Free People is always the first thing that comes to my mind. Mostly because I love the boho look! FP is stocked full of amazing summer
dresses
to get through the hot and sticky summer months here in Chicago and still look so stylish and unique. I have loved Free People for as long as I can remember and I want to thank them for my amazing Pitchfork outfits! Lollapalooza is coming up and if you haven't picked out your Lolla outfit, I highly suggest standing out in some FP steezy!
On this day I also had a vegan sloppy joe and it was SOOO good! Have you guys every been to The Chicago Diner? Apparently it's a vegan restaurant but with items like burgers, tacos, philly cheesesteaks, but all vegan! I was really skeptical at first, even though the hubster and I have only heard amazing things about it, but now after having their vegan sloppy joe, I might have to go check out the actual restaurant. They have two locations in Chicago. One in Logan Square and the other in Lakeview! Woohoo! My hood! Not gunna lie, I once had a veggie hot dog from somewhere and almost passed out from the grossness so I will still be a little wary, but I am definitely going to give The Chicago Diner a go!
Anywaaaaaaaaaaaaay, I hope you guys enjoy the pics!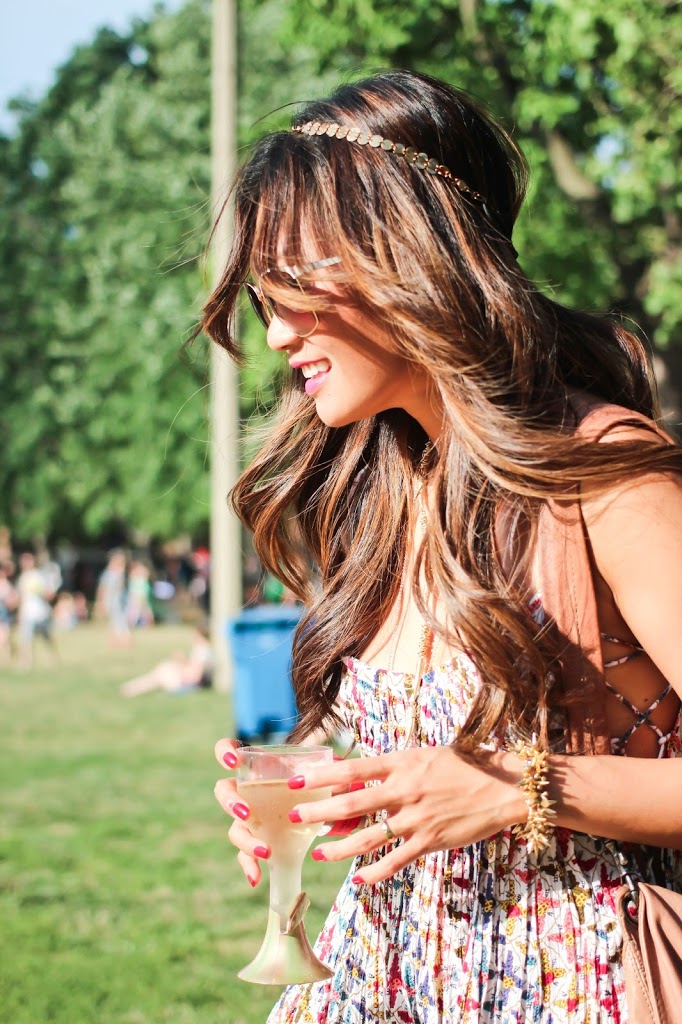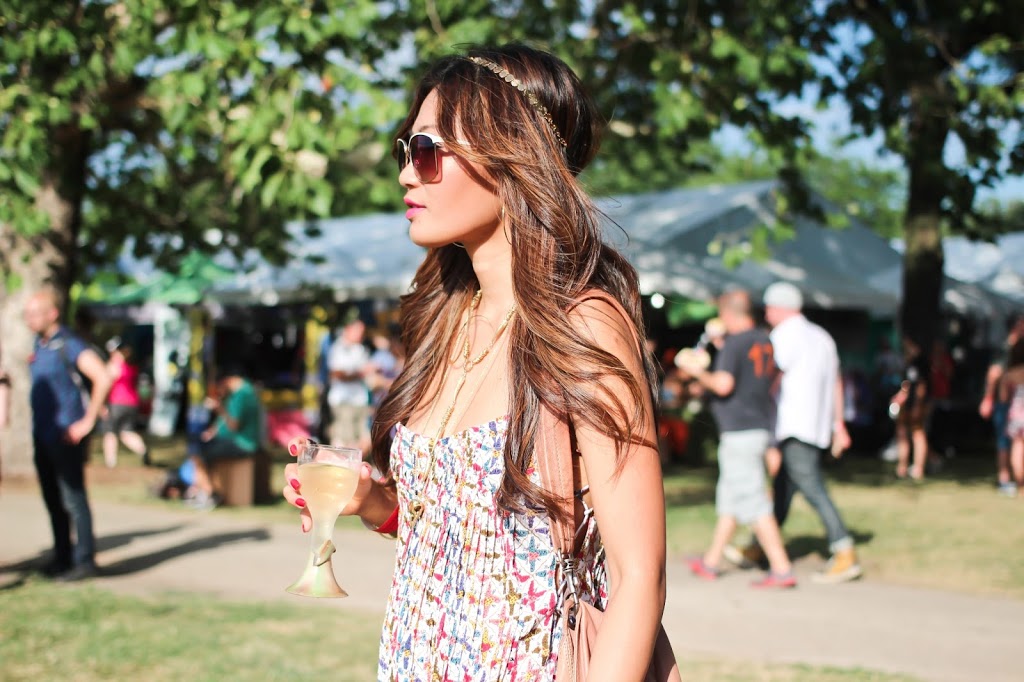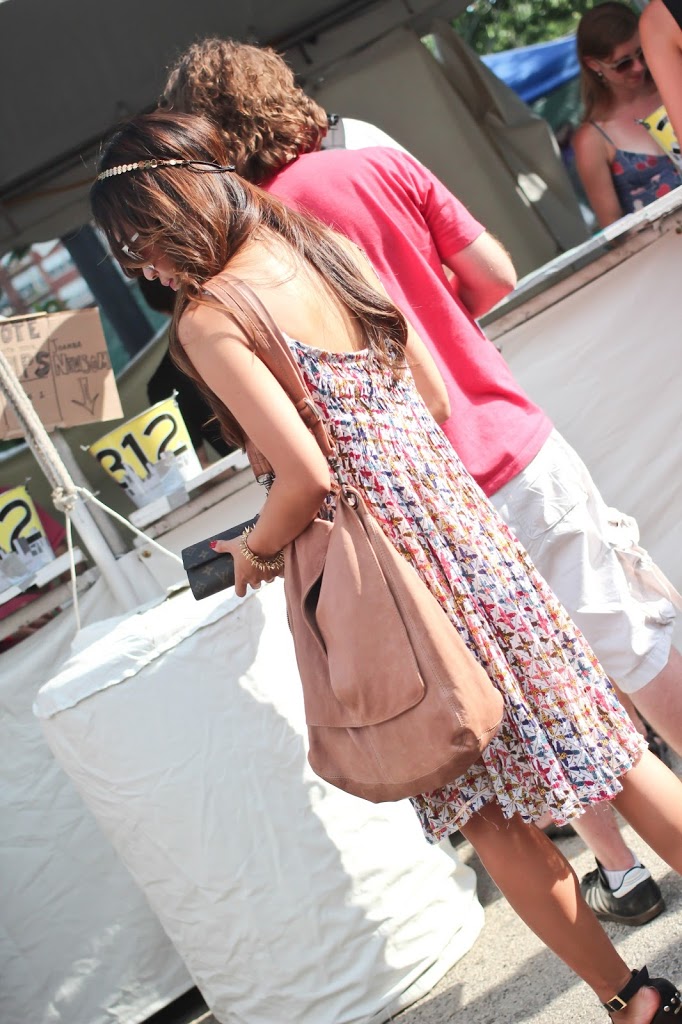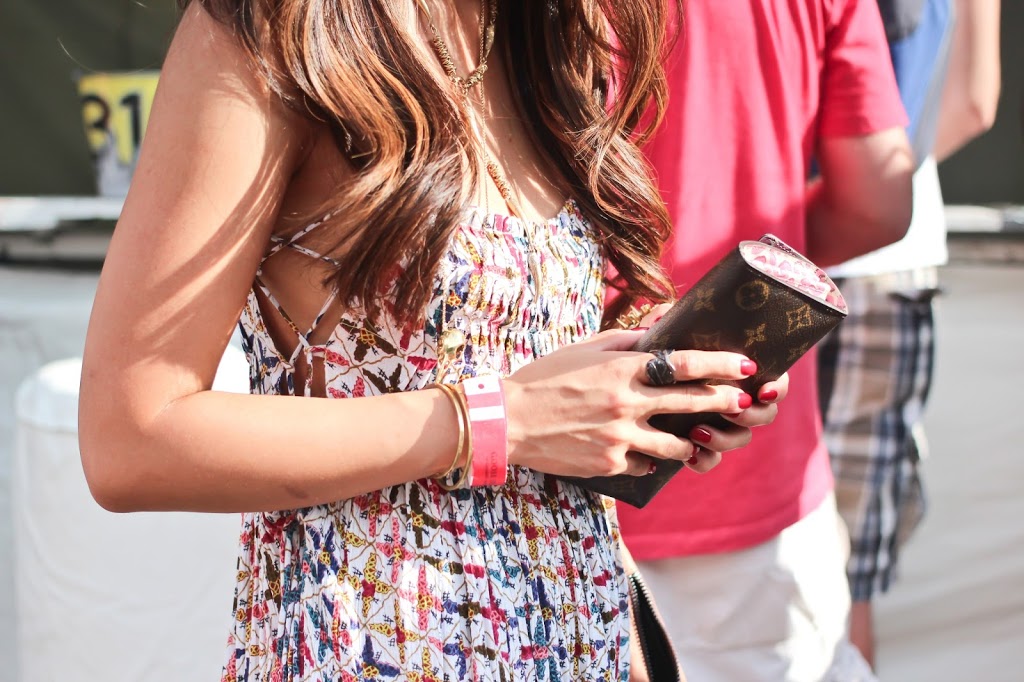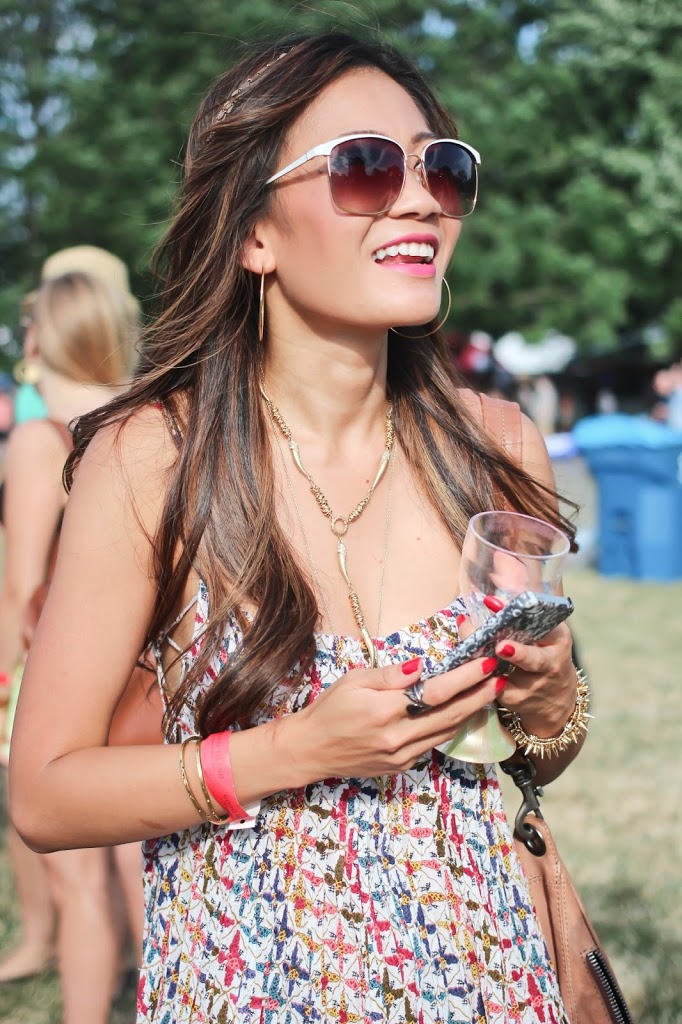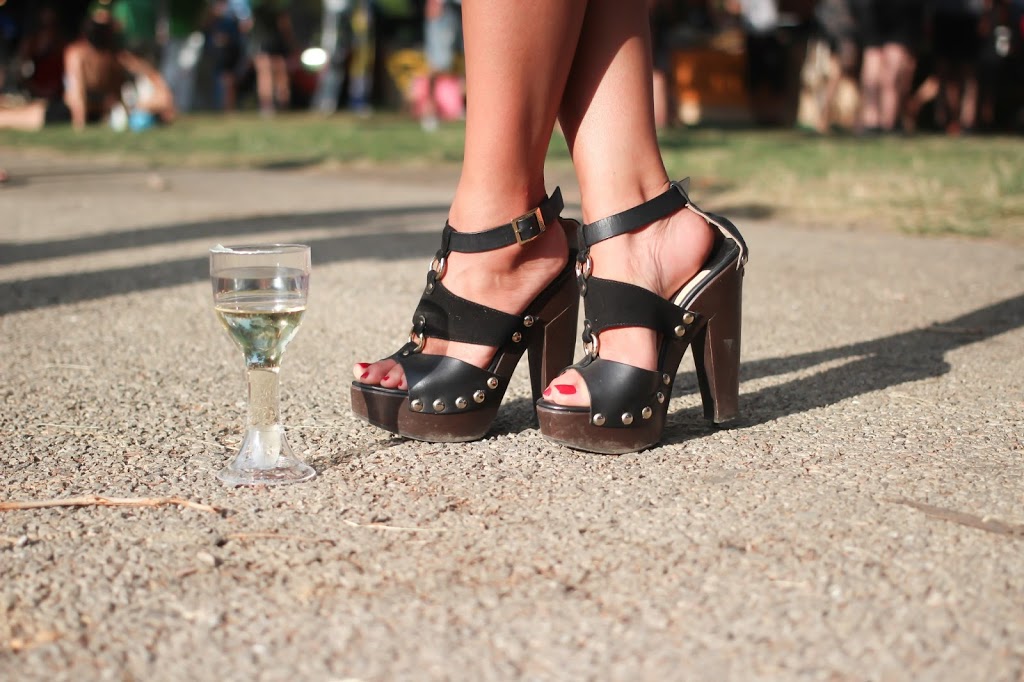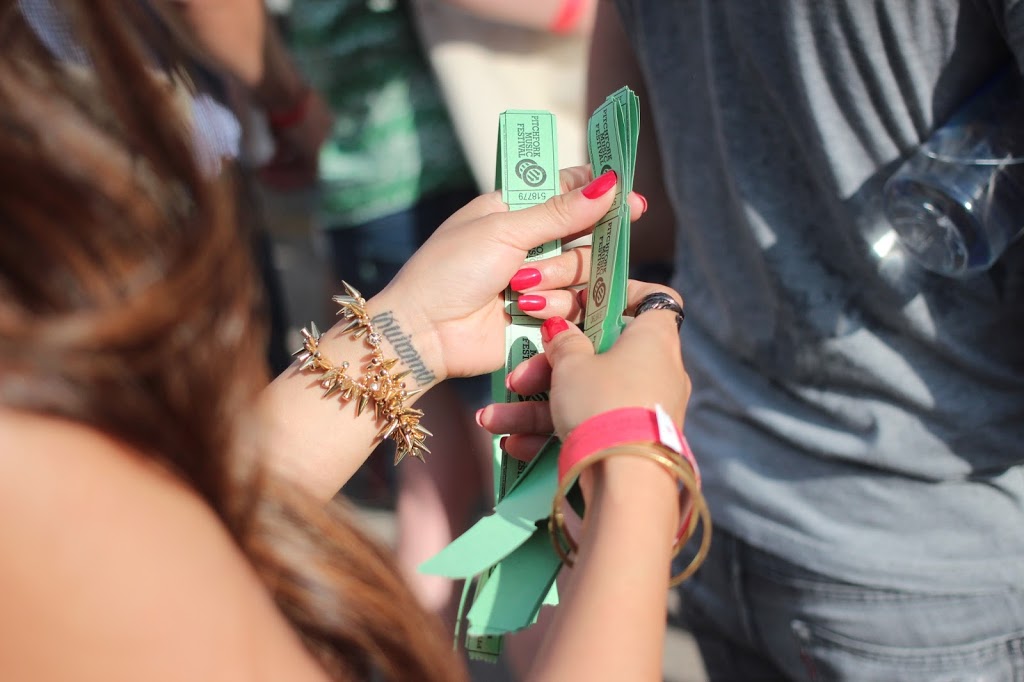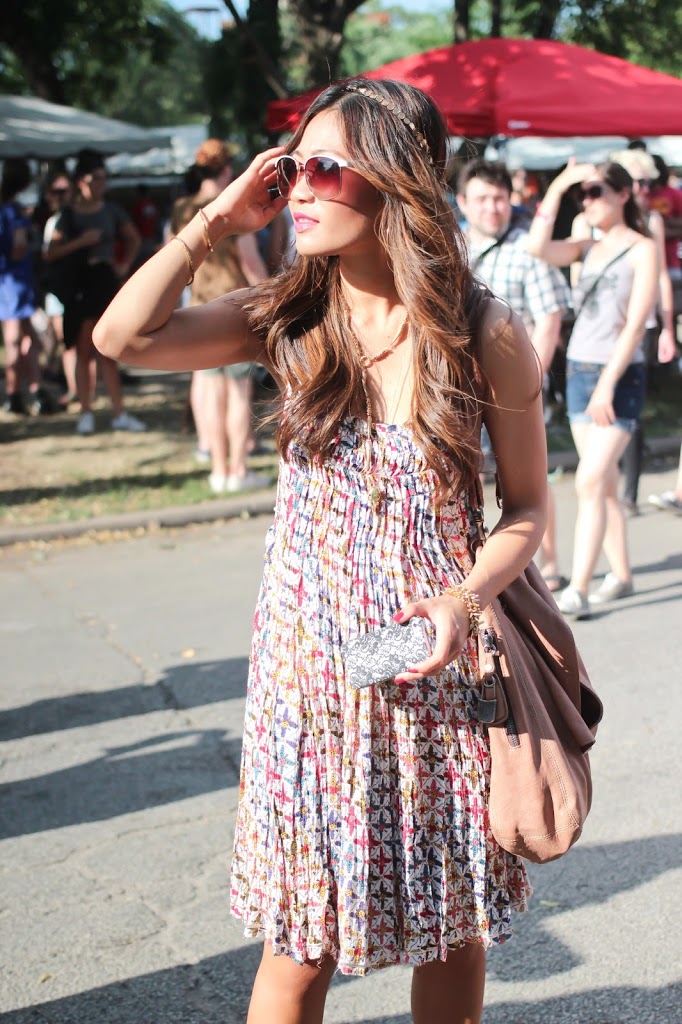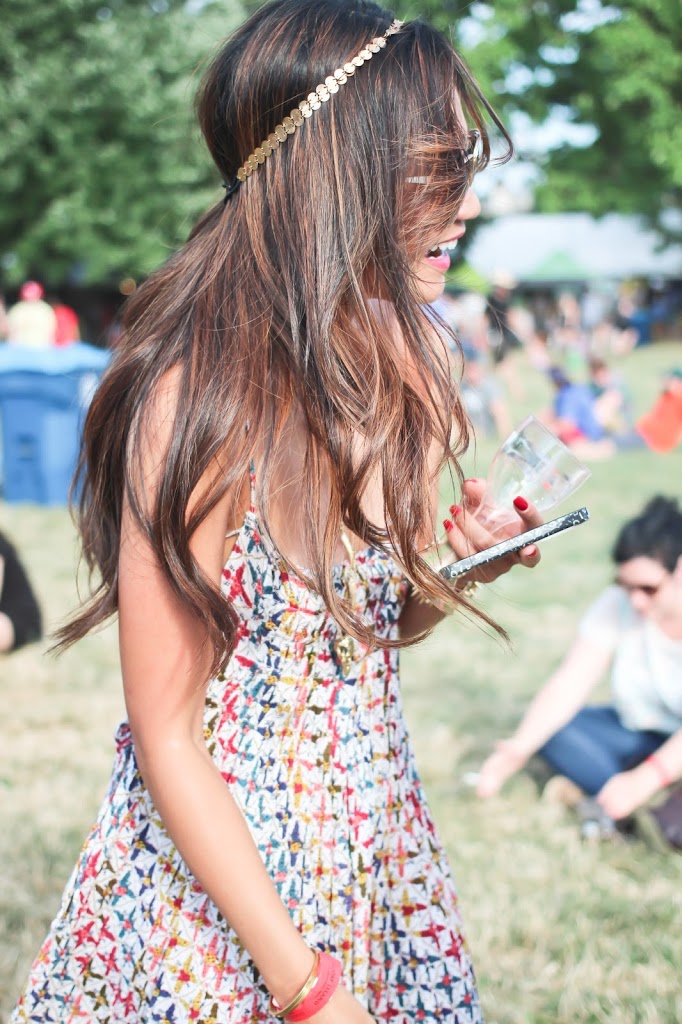 // Dress – Thanks to Free People  //  Bag – Sissi Rossi (old)  //  Sunnies – Oliver Peoples  //  Shoes – Jimmy Choo  //  Accessories – Rachel Roy, Forever 21, City Blue, Stella & Dot  //