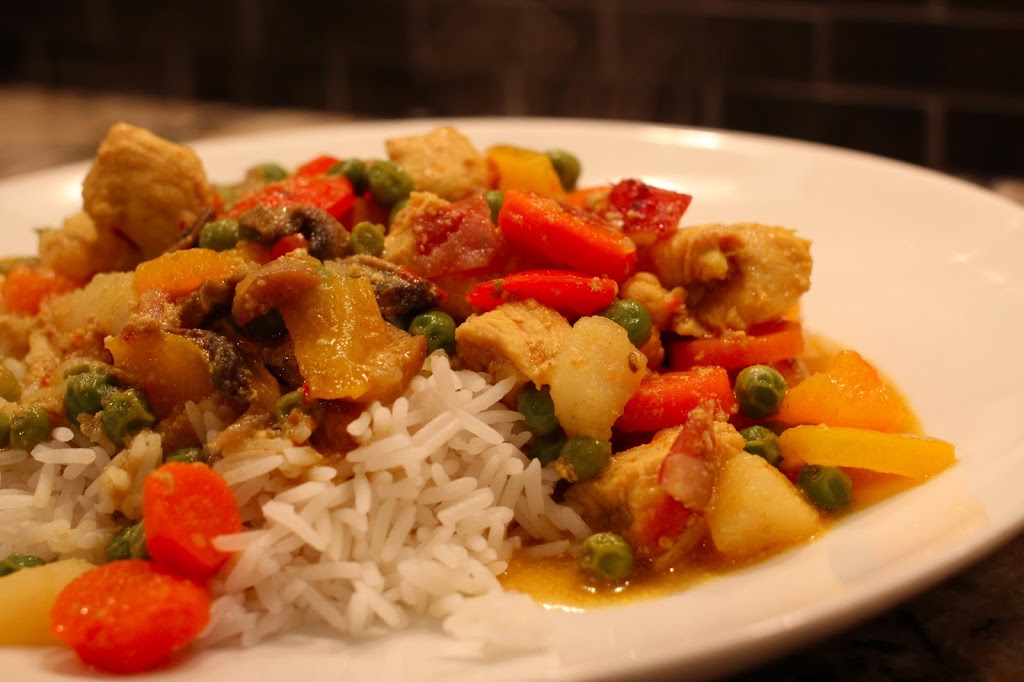 Hey guys! Here is another Le Dinner episode for you since it's been a while. And oh big shocker, it's all stuff from Trader Joe's again! This is by far one of my favorite dishes because I serve it over hot jasmine rice and I love me some hot and steamy jasmine rice. So here we go…
Trader Joe's X DOS Yellow Curry over Rice
Drooooooools!
Pictured is all the things you need. Obvi always have salt and pepper on hand with a little bit o' EVOO (Extra Virgin Olive Oil). Actually pretty much whatever cooking oil is your preference.
Ingredients:
Chicken Breasts
2 Bottles of Trader Joe's Yellow Curry Sauce
Different colored peppers (red, yellow, orange, green… all the things)
Peas
Red Skin Potatoes
White Mushrooms (or any kind of mushroom you like because we don't discriminate in this kitchen)
Onion
Carrots
Red Pepper Flakes
Jasmine Rice
Salt and Peppa
Oil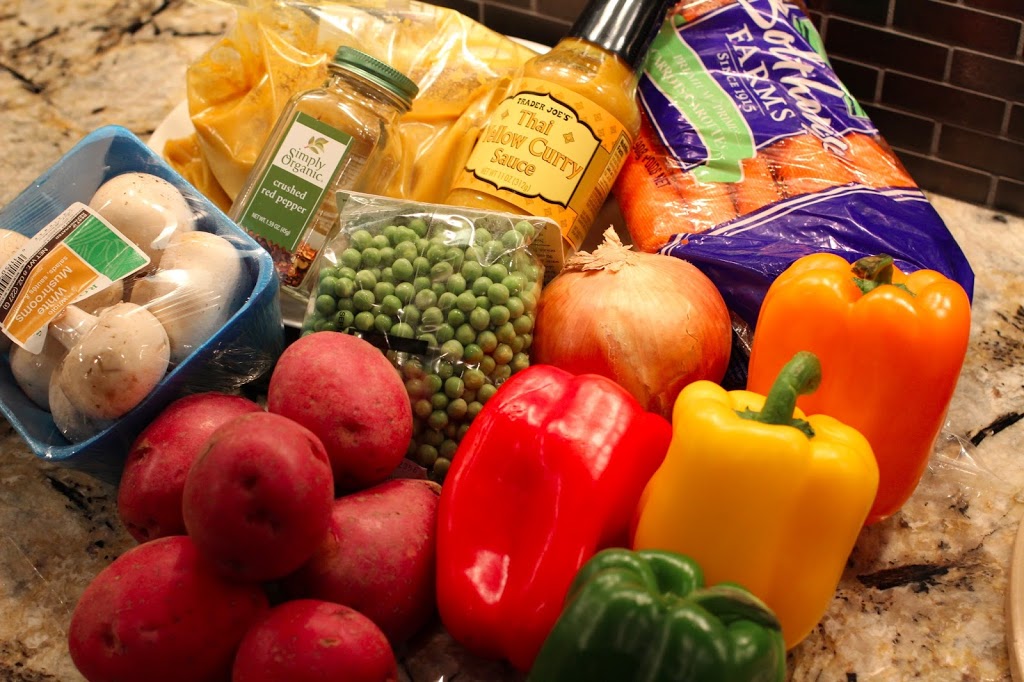 Step 1: not pictured
Okay so step one is kinda a pre prep situation. I like to take chicken breasts, however many you want since I don't really measure things, and dice them up. Put the diced chicken into a ziplock bag and pour in one bottle of the yellow curry. Or half a bottle depending on how much chicken you have. You really want to drench the chicken with this stuff. It's so NYUMMY! Dash in some salt and peppa and let it marinate overnight.
….TIME LAPSE….
The next day…
Step 2: Chop up ALL the things
(shrooms, onion, peppers, carrots, potatoes… all the things)
Also, you might want to start making your jasmine rice right about now. It's the worst when you forget to make the rice first and you have to wait for it to cook after the curry is already done.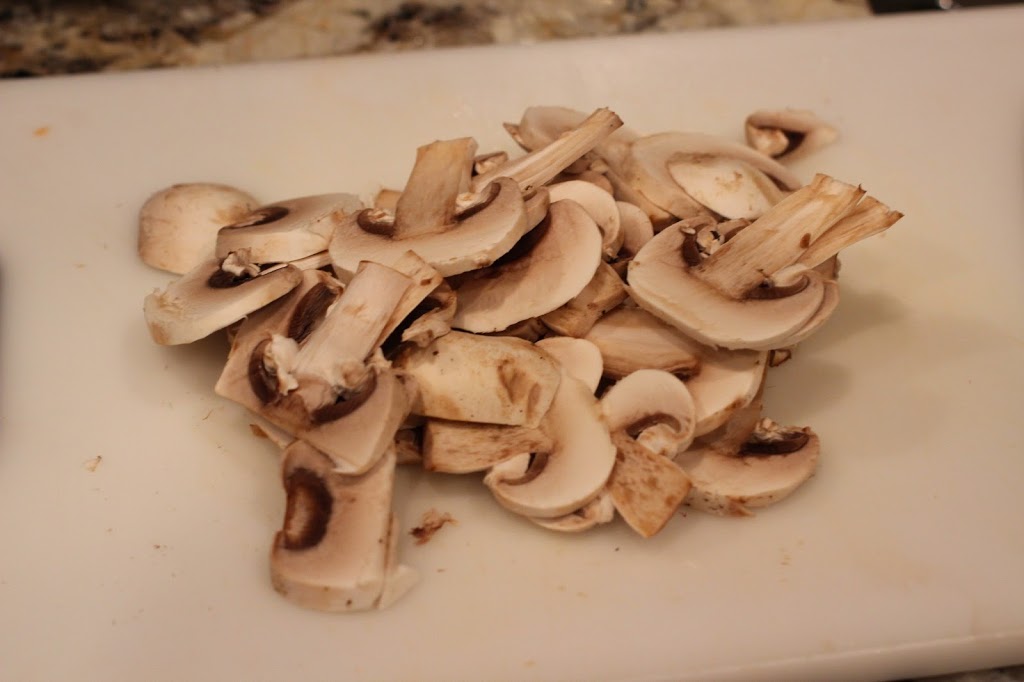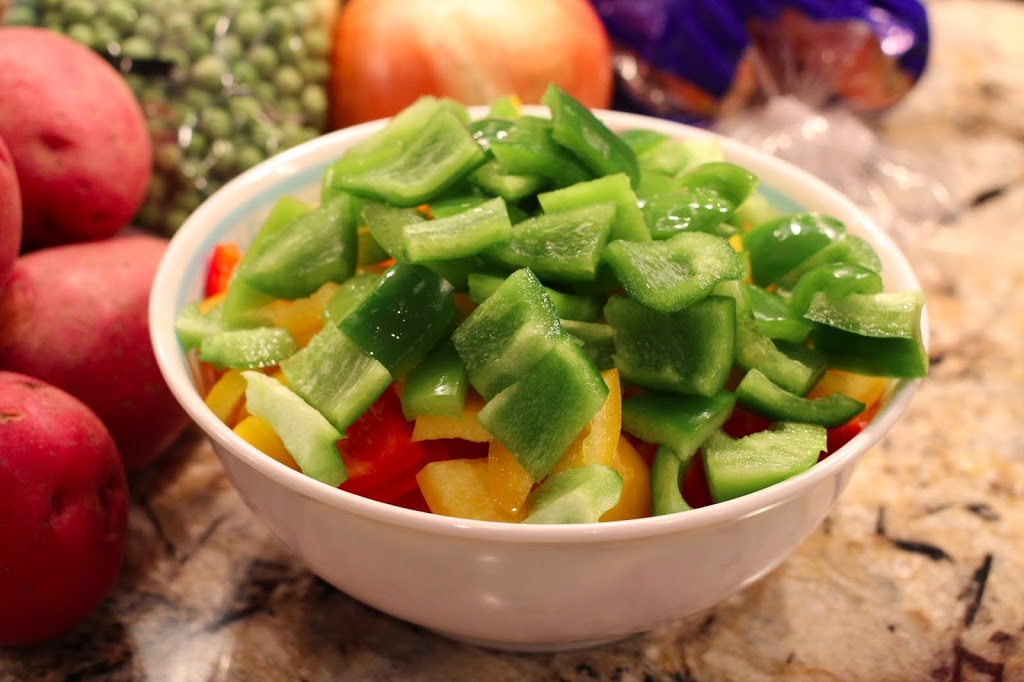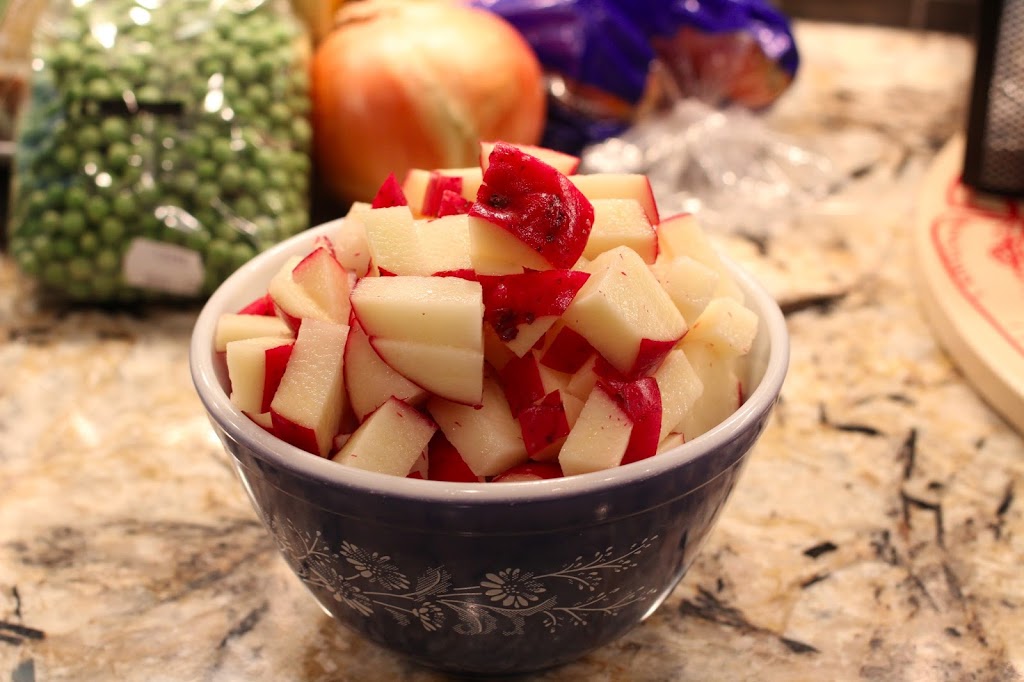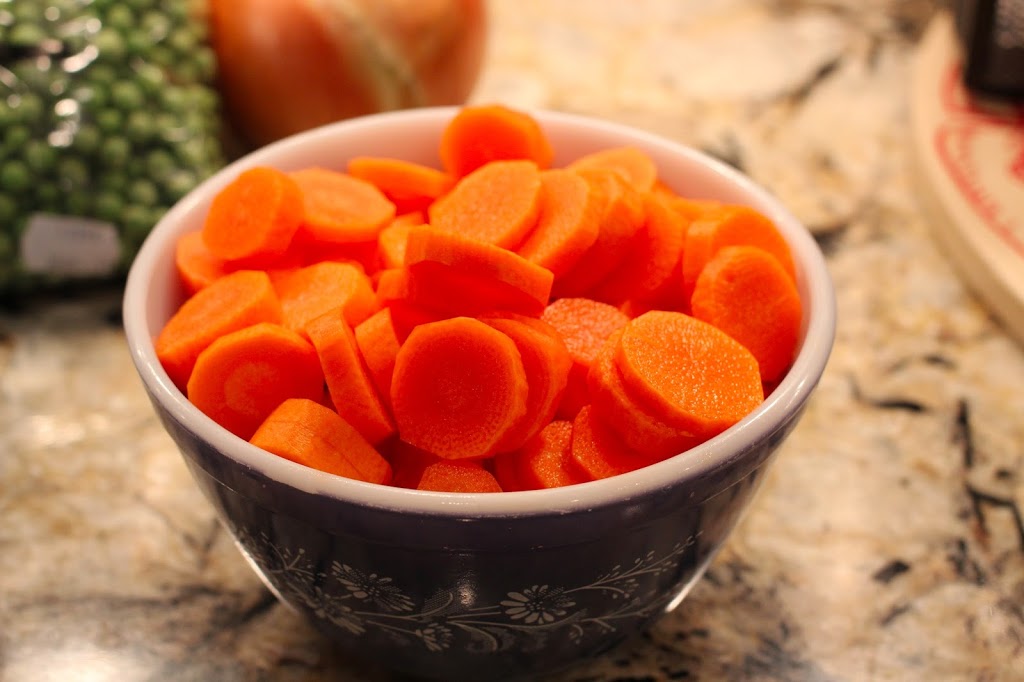 Step 3: Lightly coat the bottom of a hot stew type pan with some oil and throw in your marinated chicken. Make sure you get out every last drop of the yellow curry in that ziplock bag. Waste not. Throw in some Red Pepper Flakes for heat! (optional) Stir and Stir until it looks like the outer part of all the chicken pieces are cooked.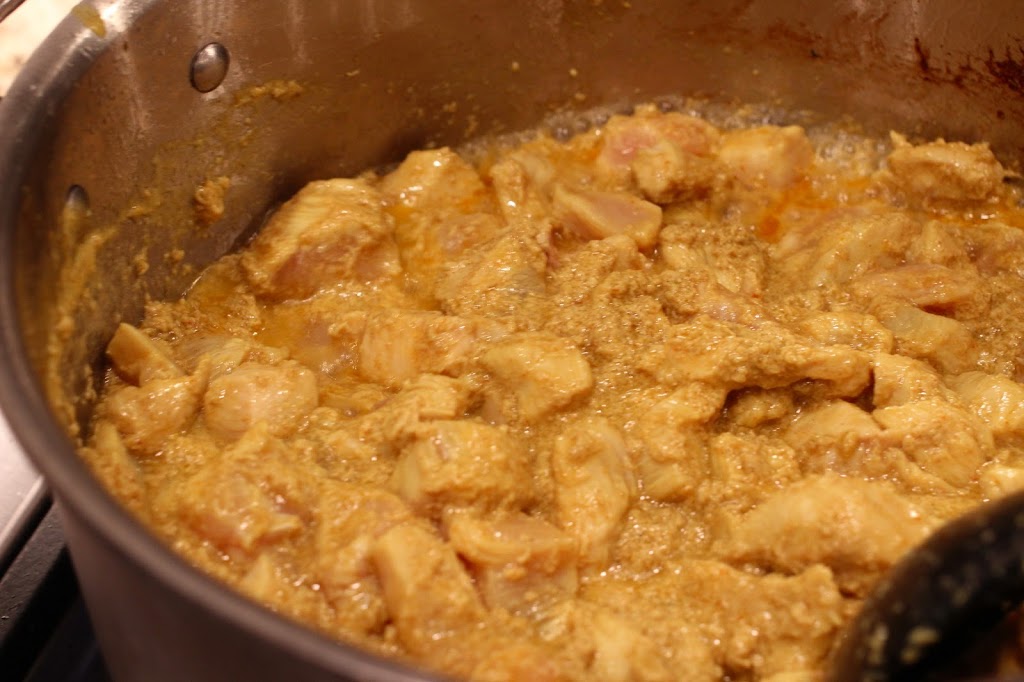 Step 4: Add your veggies in order of cook time. Carrots and Potatoes will probably take the longest to cook so throw those in first. Stir and set the heat to medium, cover with the lid, and let it simmer for 10 minutes. Check on it once to make sure it's not sticking to the bottom.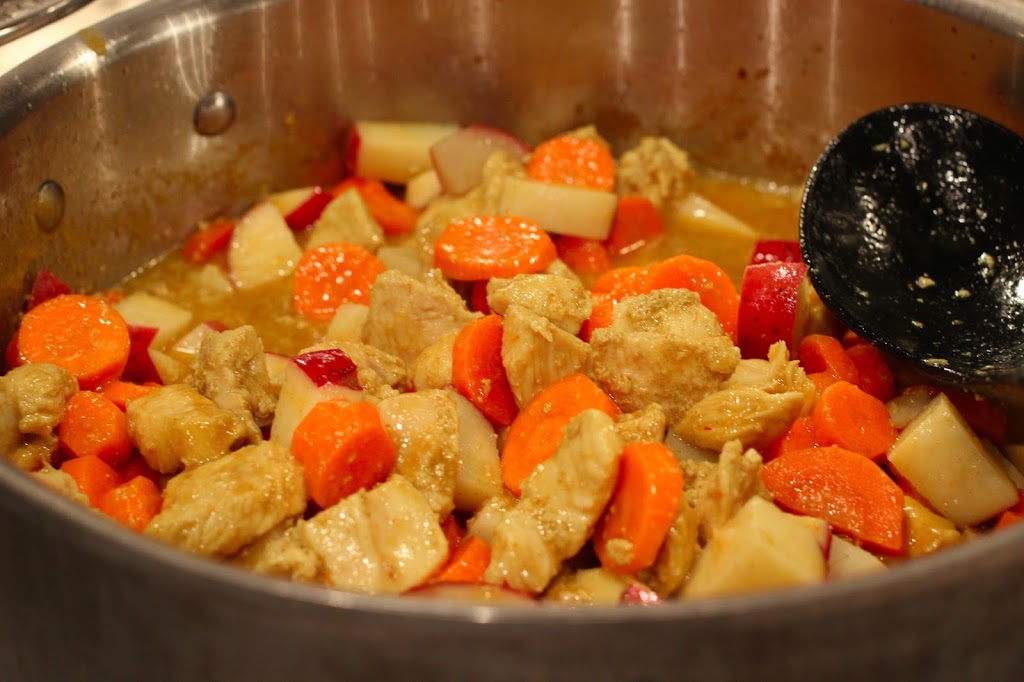 Step 5: Add in the second bottle or a portion of the second bottle. It's up to you as to how much you want to make so add in more sauce or don't depending on your portions. I like my curry extra saucy so I always put more than normal.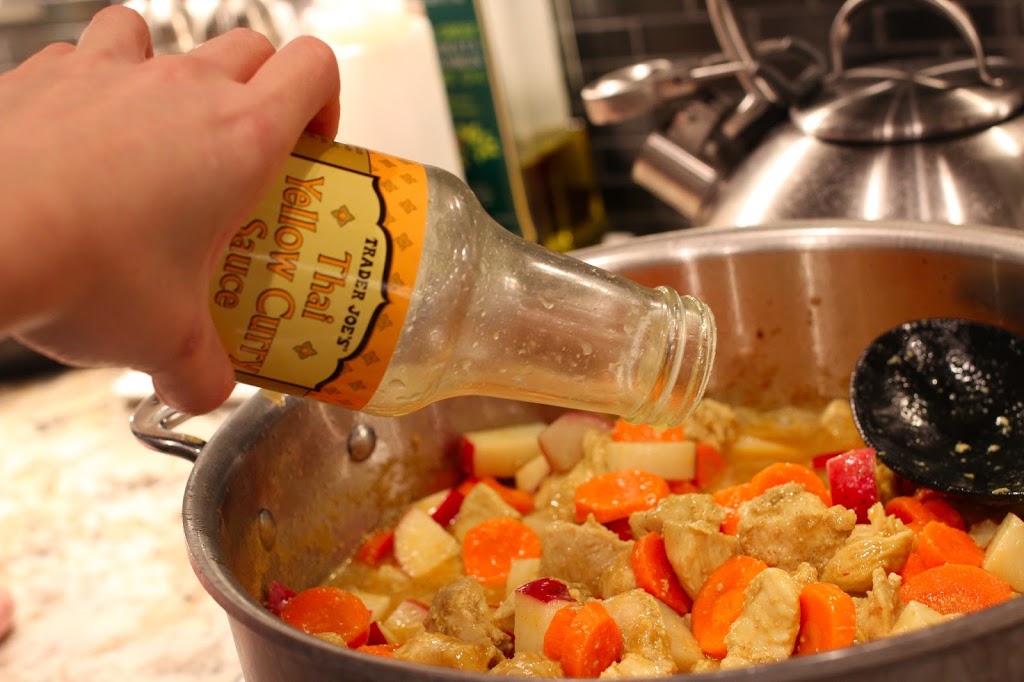 Step 6: Throw in the rest of the things. Onions, Peppers, Peas, Shrooms. The rest of the things. Stir.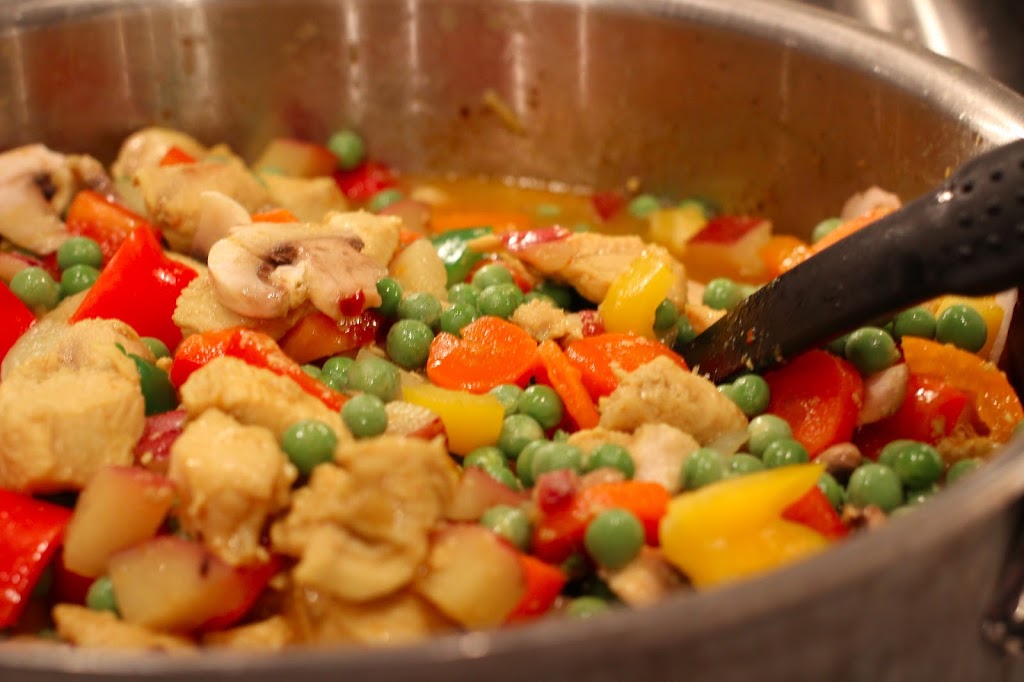 Step 7: Set the heat to medium-low and cover. Let simmer for 15-20 minutes.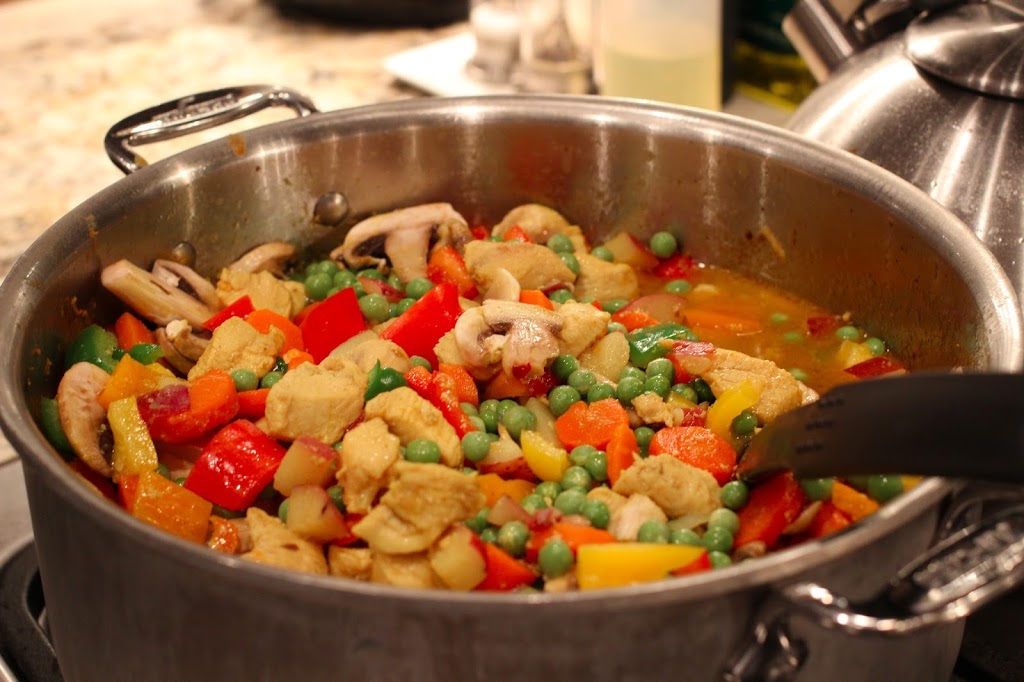 Step 8: Pour curry over your jasmine rice and stuff yo face!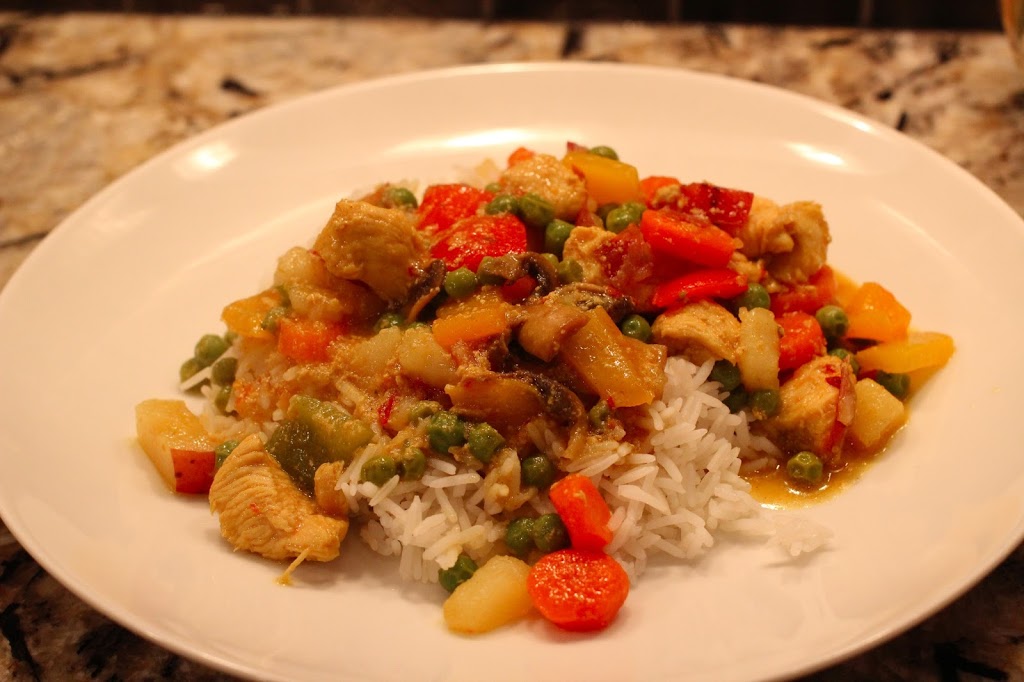 Enjoy! Leave me comments if you tried making the dish and let me know how it turned out!