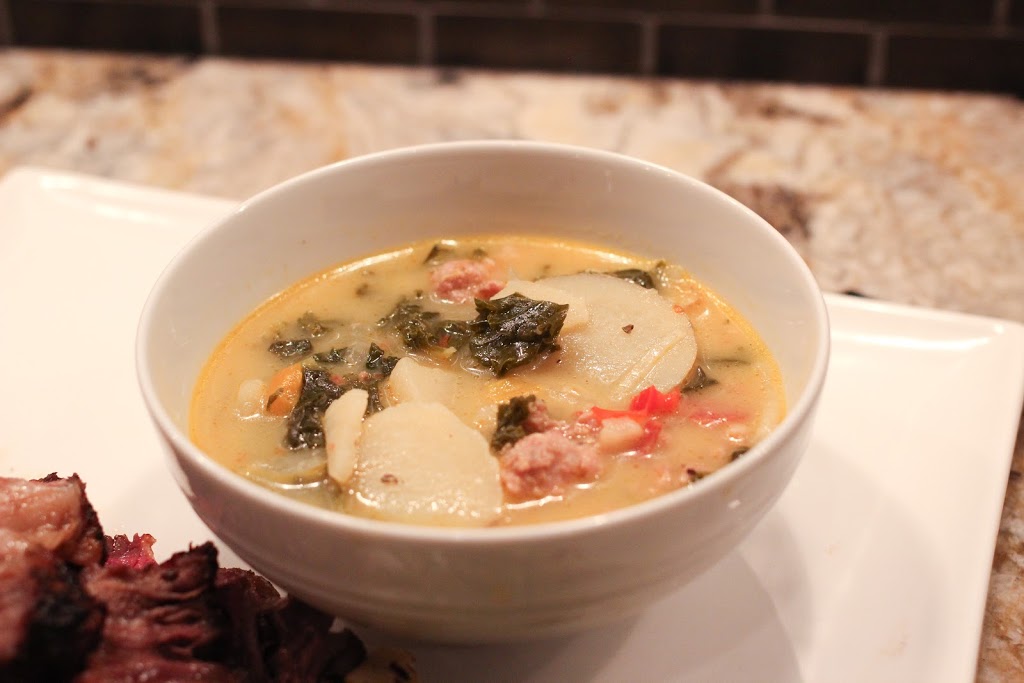 Who doesn't love Olive Garden? Seriously, who? In college, I used to go to Olive Garden all the time and get the soup and salad combo. And I never deviated from my favorite Zuppa Toscana. Now that I live in the city, there is really no Olive Garden close enough to go to. So I took matters into my own hands. This recipe is really easy to find online but I added my own twist. So here we go.
DOS Style Zuppa Toscana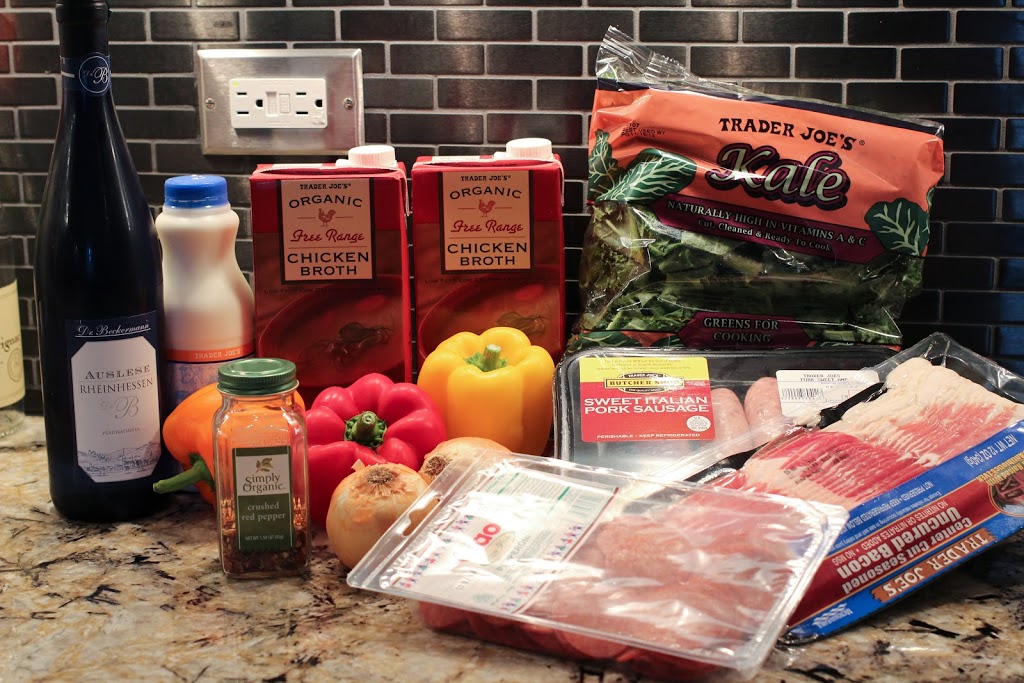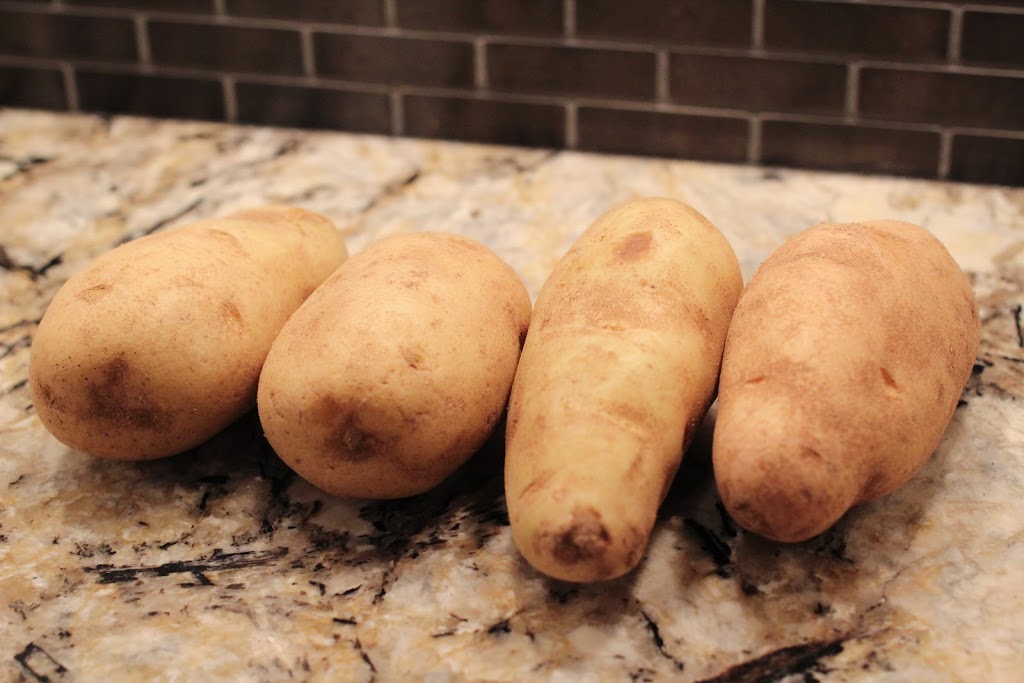 Here's what you need (yea, all pretty much from Trader Joes):
Two boxes of Chicken Broth
One bag o' Kale
Bacon – about 5 strips
Pepperoni (optional)
Italian Pork Sausage (sweet or spicy, dealer's choice)
Onions – two medium sized
Tri-color Peppers
Red Pepper Flakes
Heavy Whipping Cream
Russet Potatoes – I ended up only using 3 of the 4
EVOO or whatever O you have
Salt and Peppa
Wine (optional??)
Cook time: about 45 mins… I started drinking and forgot to time myself so this is an estimate
Step 1: Pour yourself a draaaaaaaaank. This one is really sweet actually. Might not be everyone's cup o' tea. But sometimes I like really sweet wine.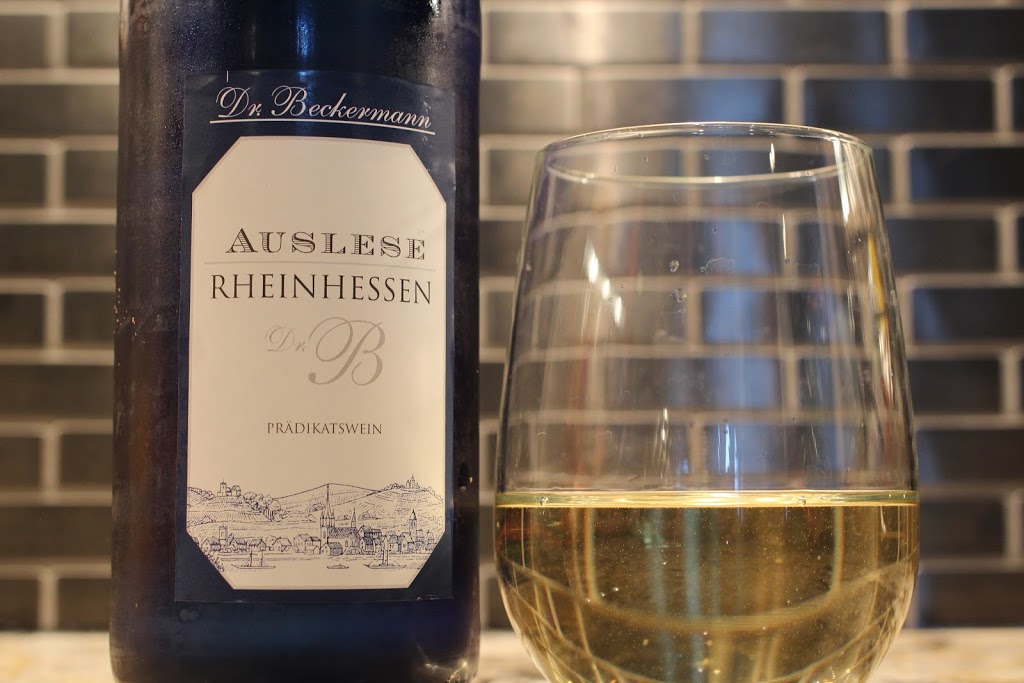 Step 2: Chop shiet up.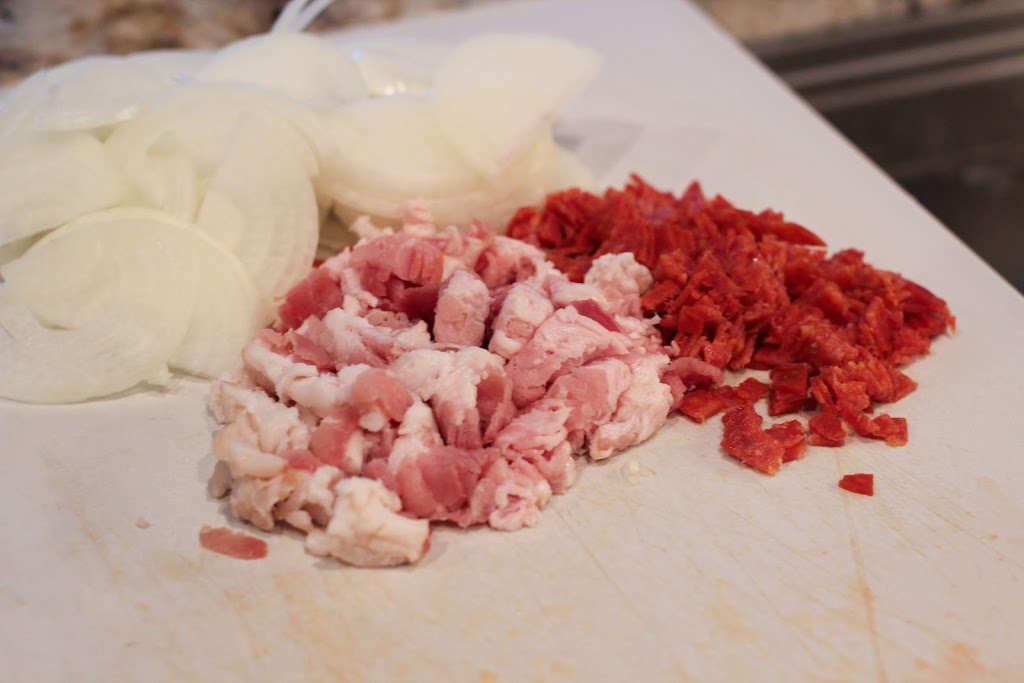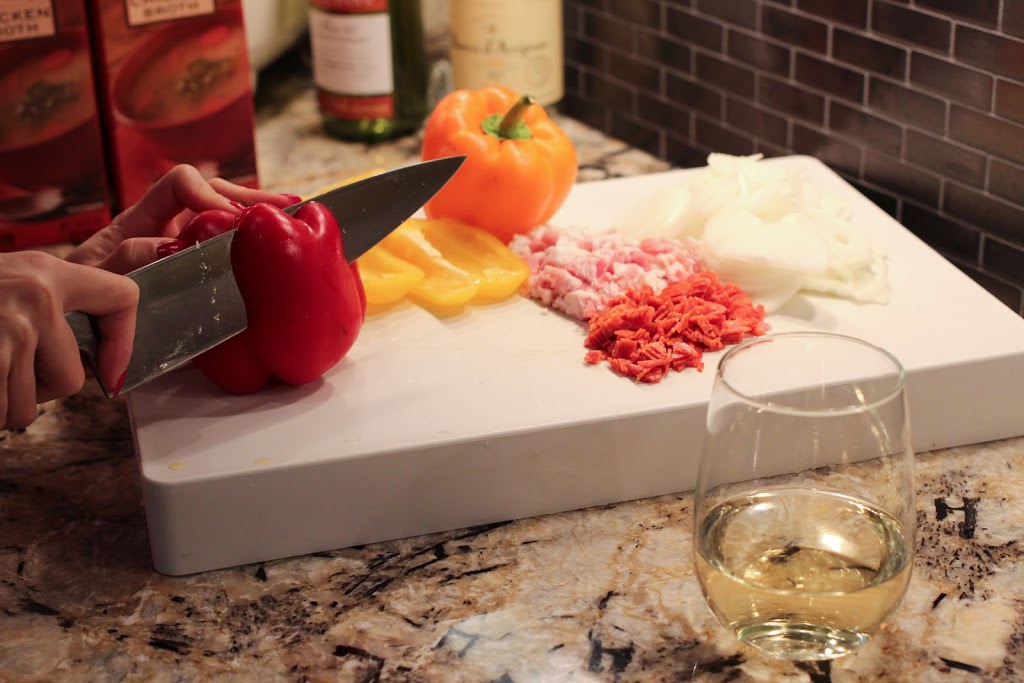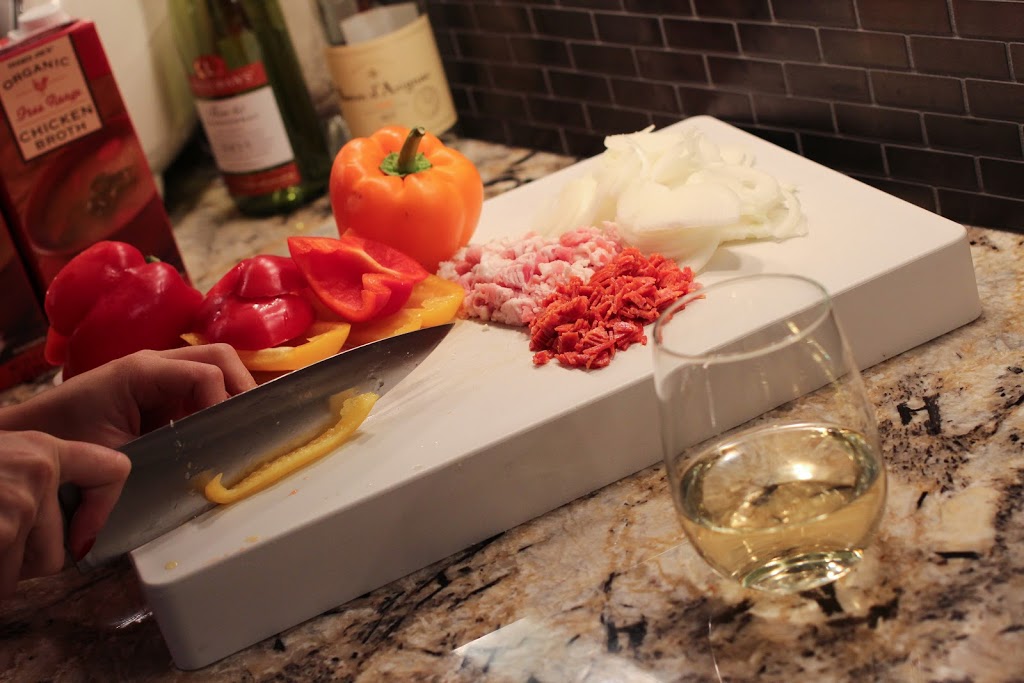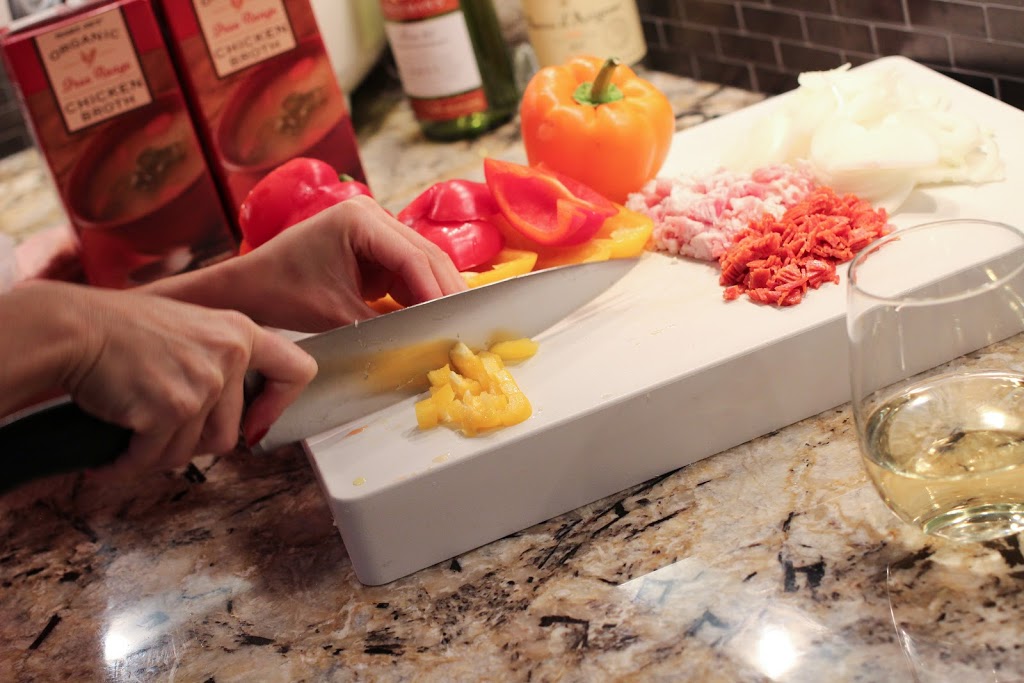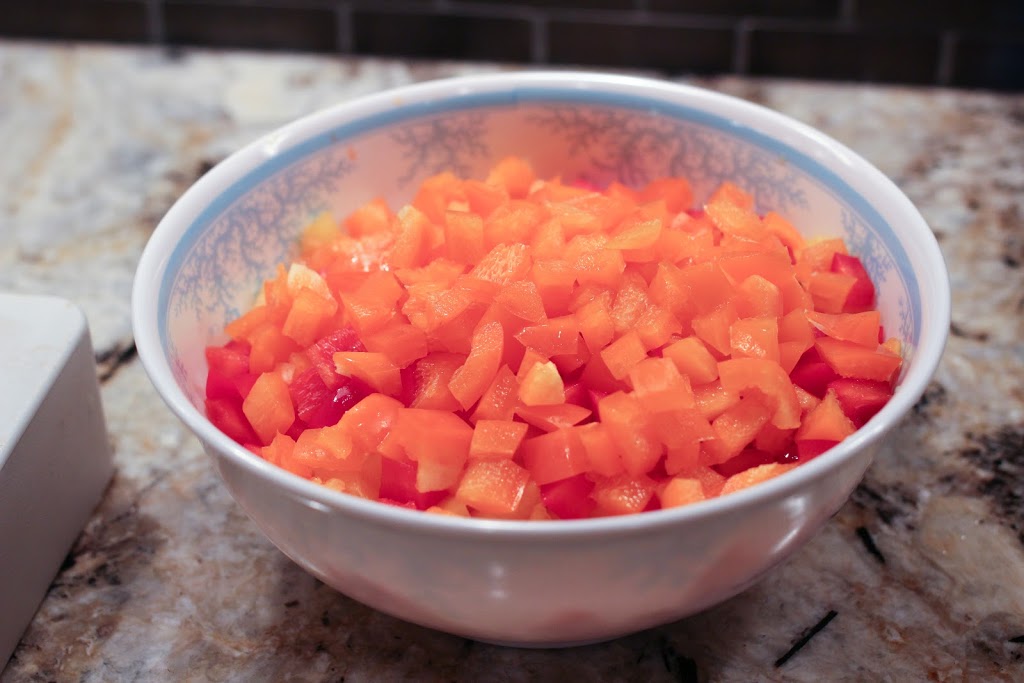 Step 3: Oil bottom of the pan and add in the chopped up pepperoni and bacon.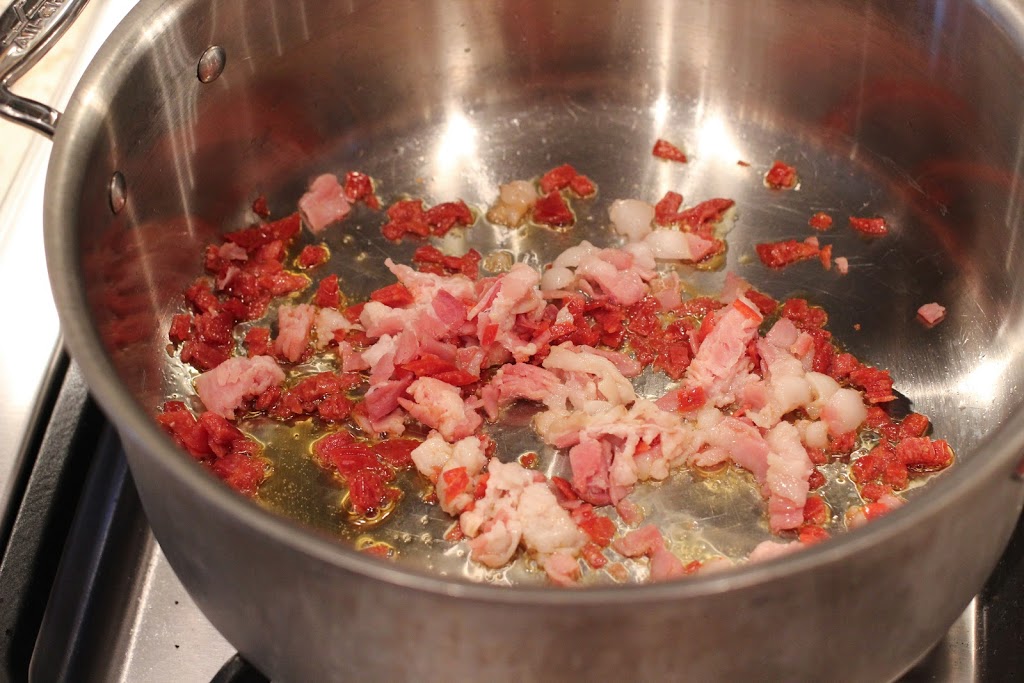 Step 4: Squeeze your sausage. (giggle giggle) There is really NO way NOT to make this look or sound dirty. You have to squeeze the meat out of the casing. (see what I mean)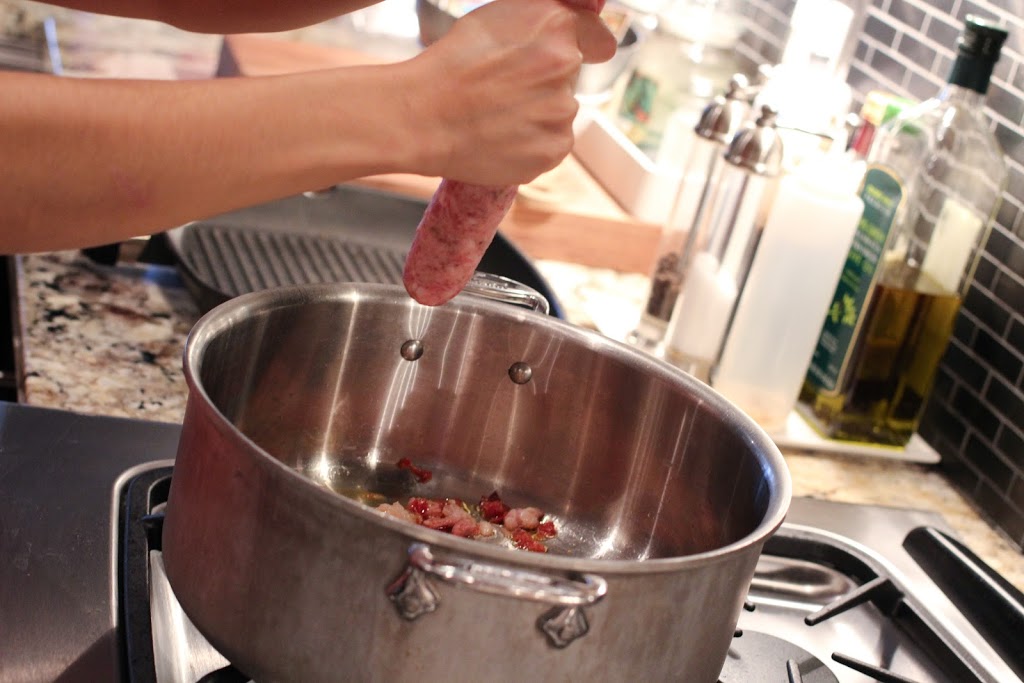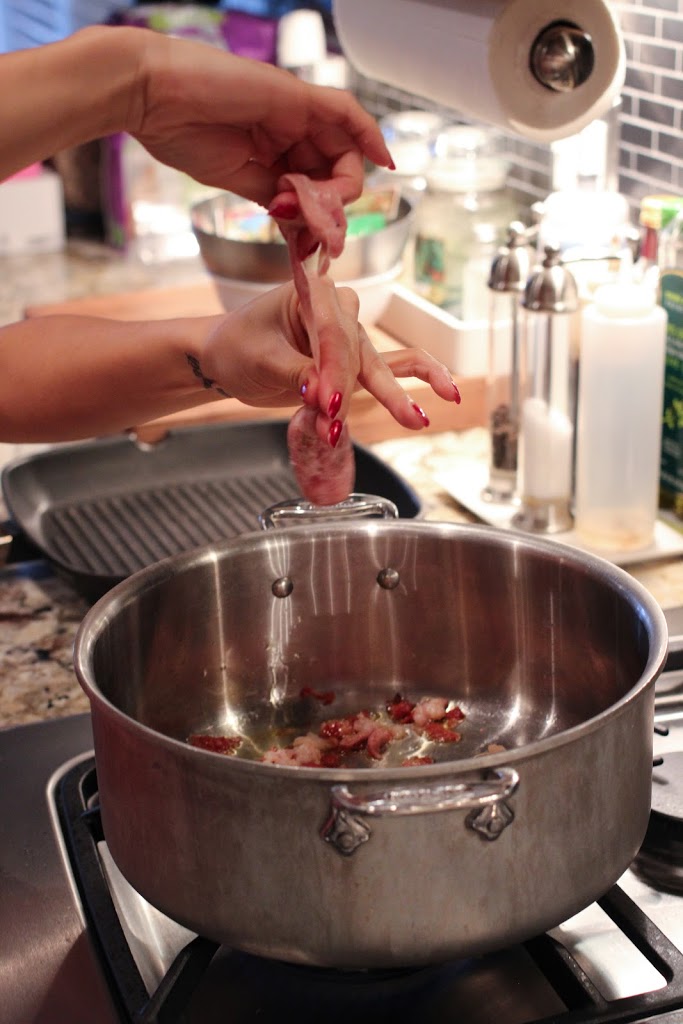 Step 5: Mash your sausage into tiny bits and let it brown.
Step 6: Add in red pepper flakes. Ummm… about this many… or more if you like things spiiiiicy.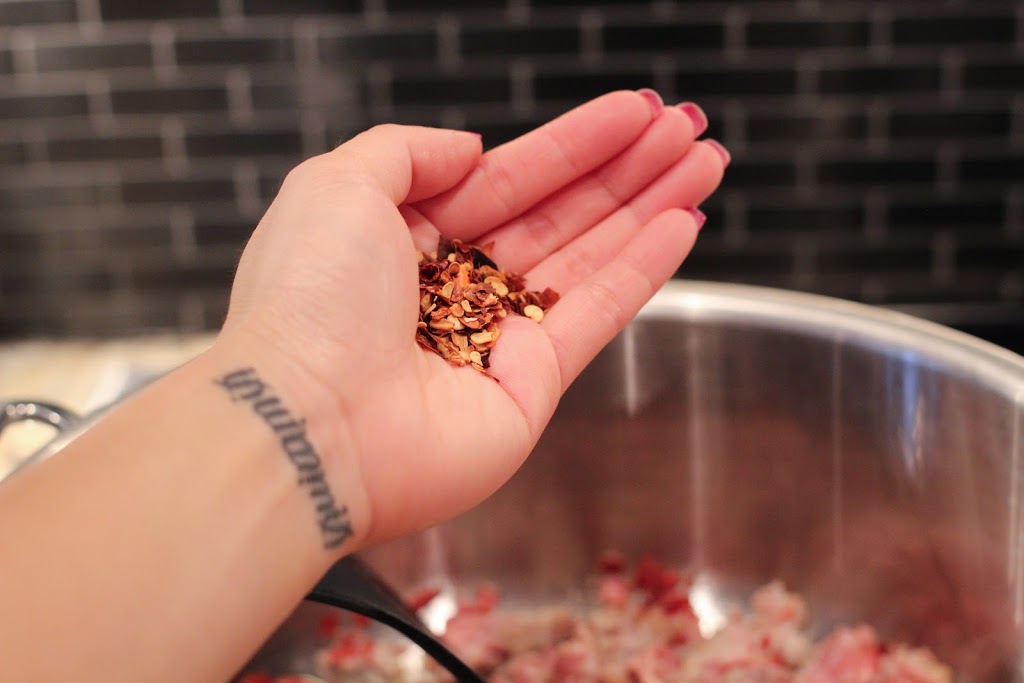 Step 7: Add onions and peppers. Stir until it softens a little.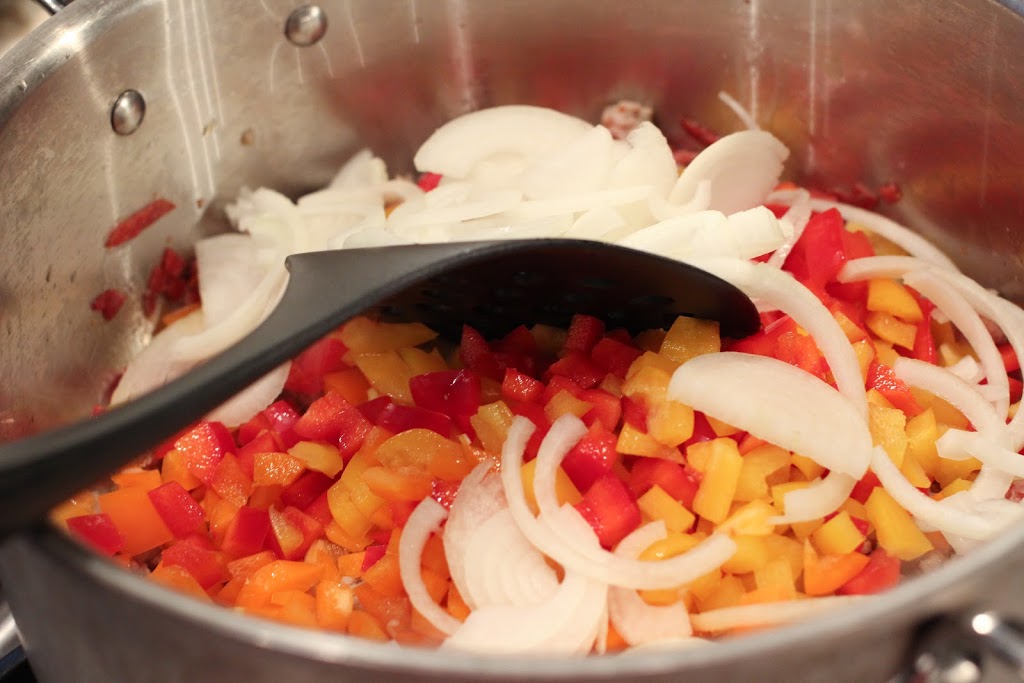 Step 8: Add the two boxes of chicken broth.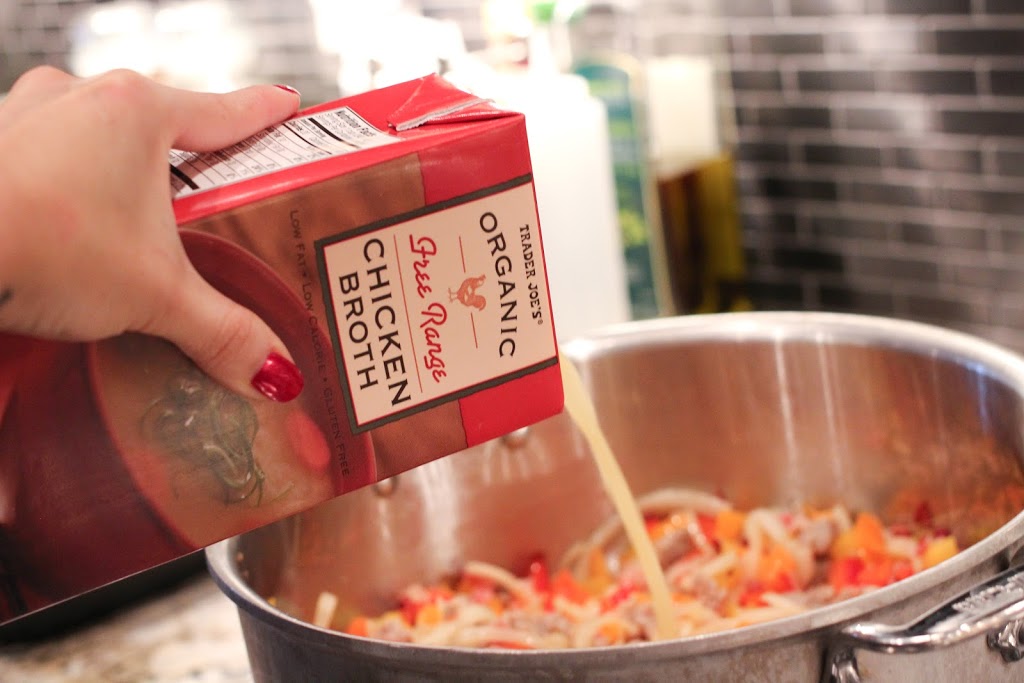 Step 9: Slice up potatoes.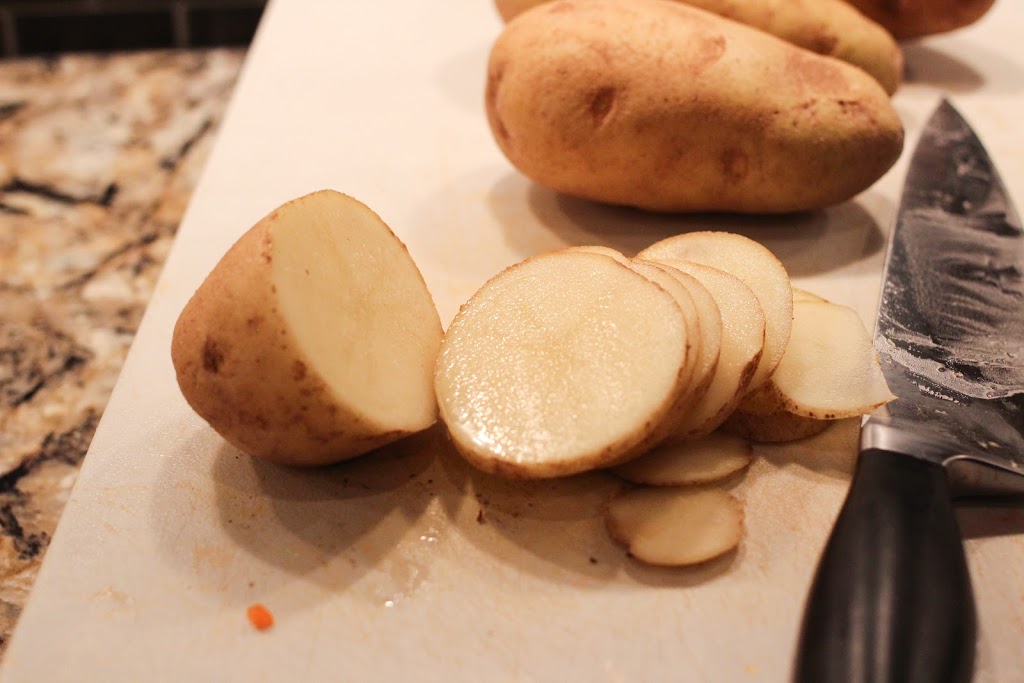 Step 10: When the soup starts to boil, add in the potatoes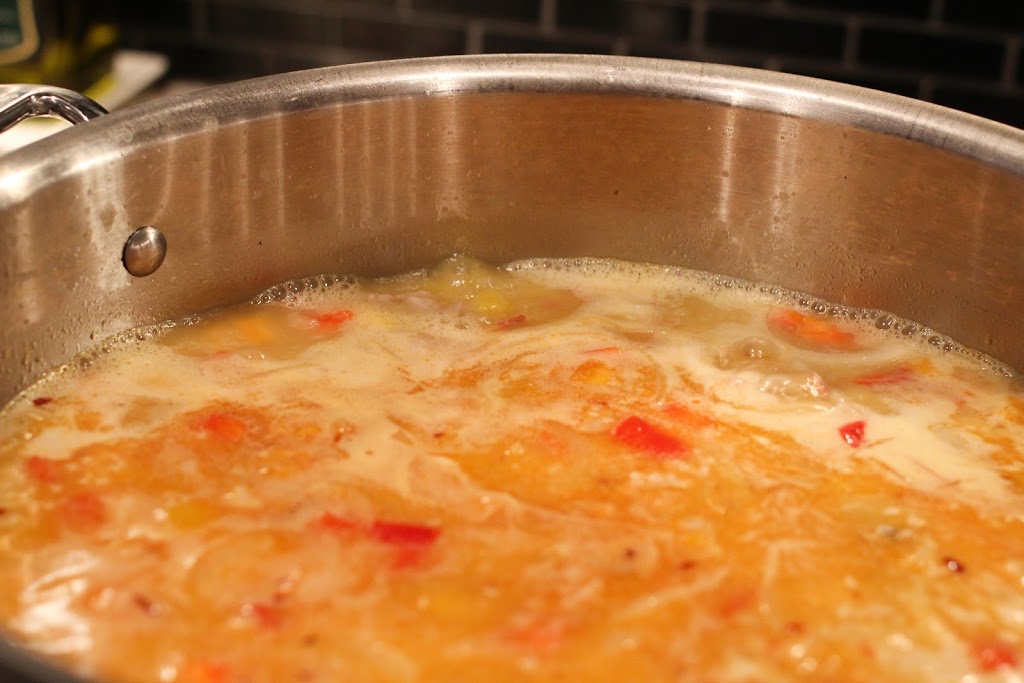 Step 11: Wine and dance break! The potatoes take some time to cook through and soften.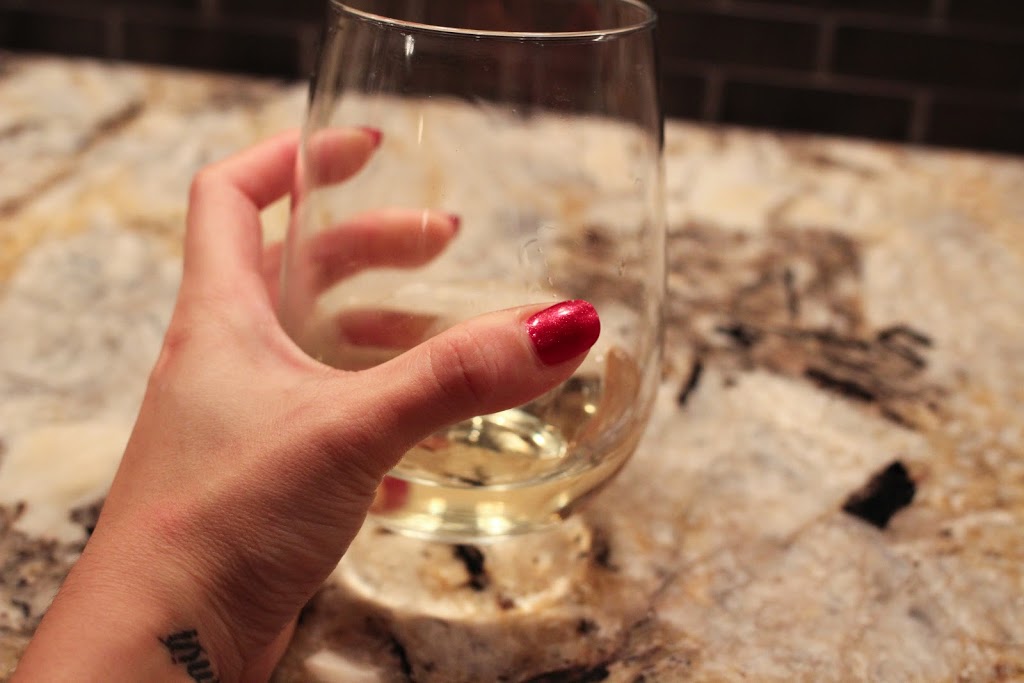 Step 12: When it looks like the potatoes are about to start breaking apart after you stir it around for a bit, add in the cream. I don't like the soup to be super creamy so I use about 1/3 of this bottle. You control how creamy you want it to be.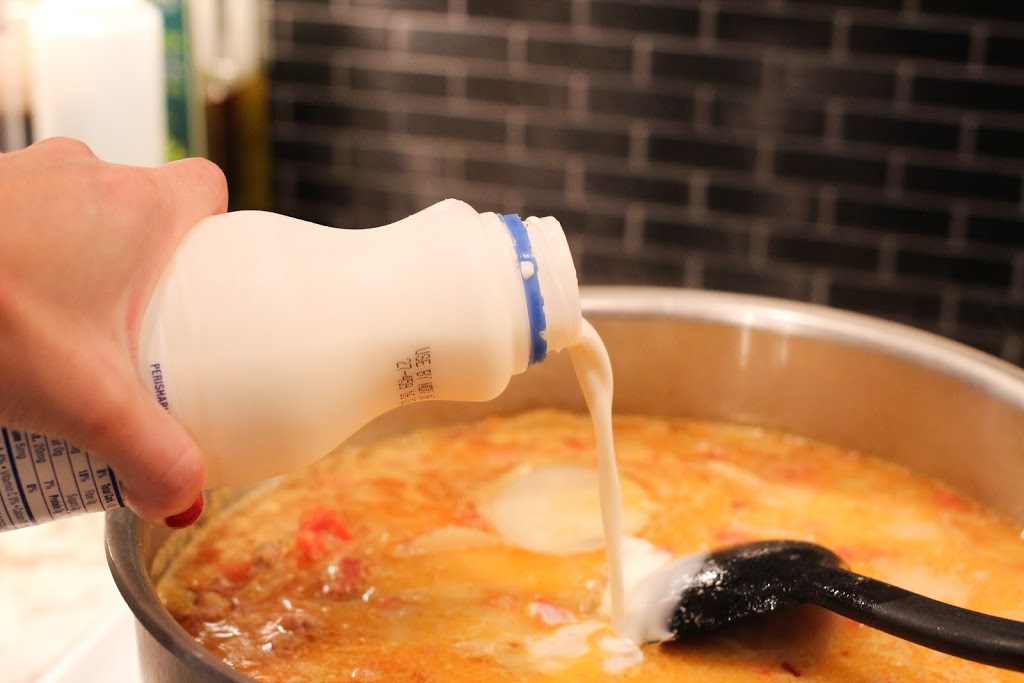 Step 13: Add in the kale. Throw in the whole package. It will shrink down I promise. Cover the pot and lower the heat to simmer.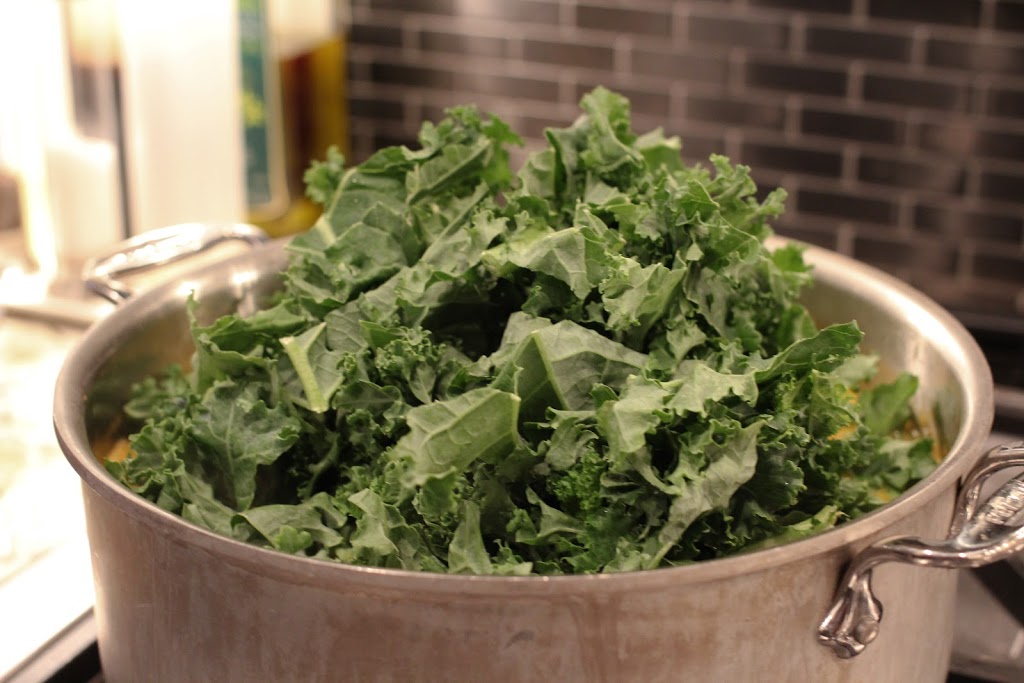 Reopen after 8-10 minutes and say "awwwww yeaaaaa". Salt and Peppa to taste.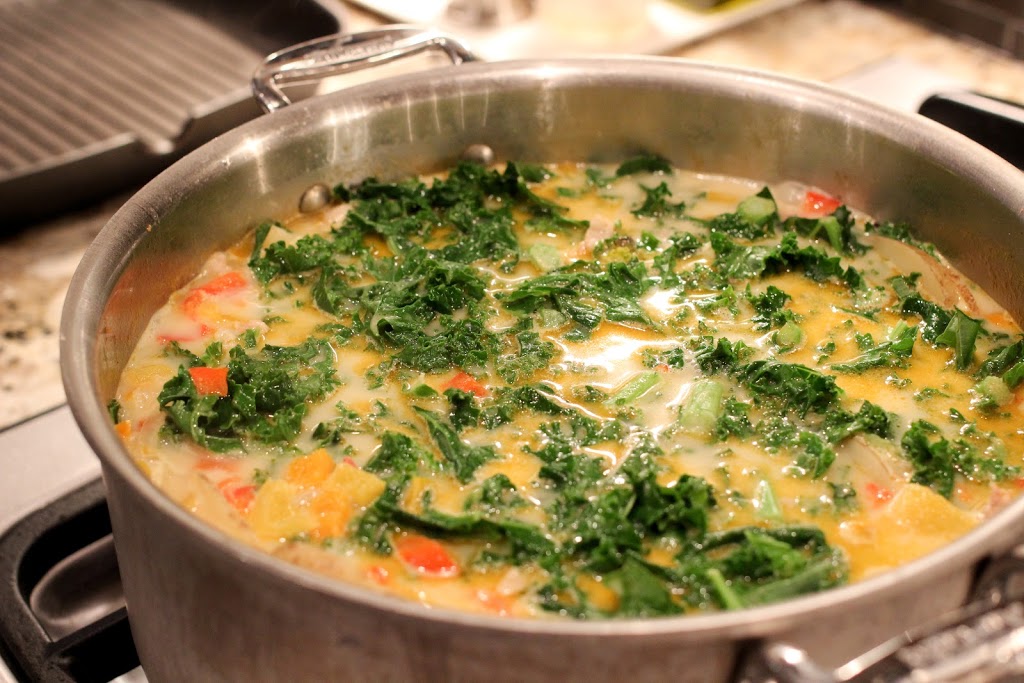 Step 14: Plate and serve!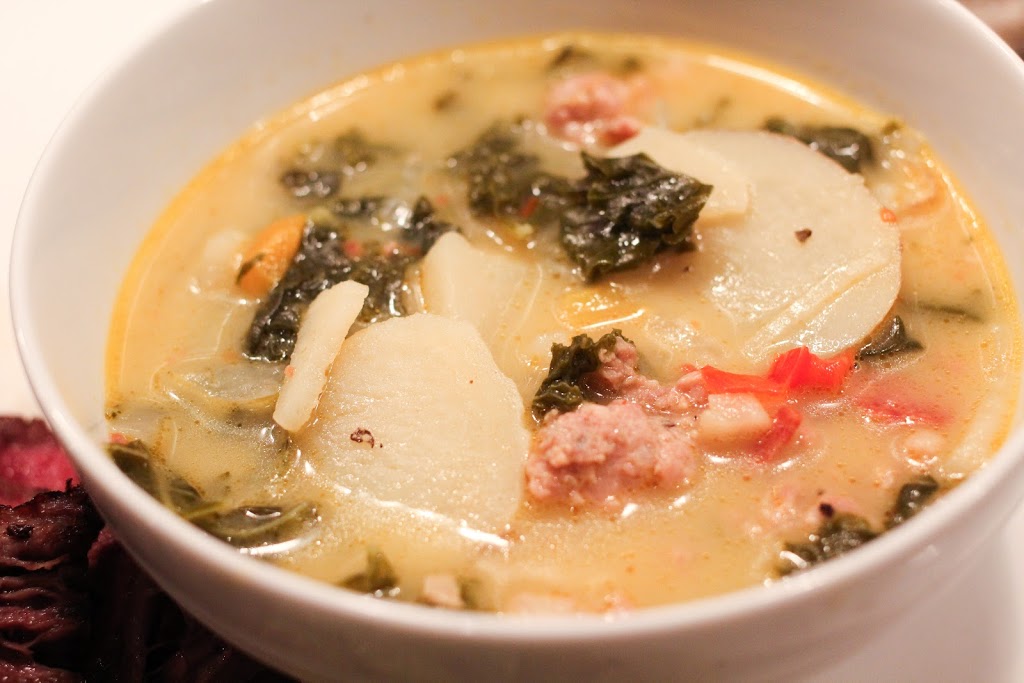 This is recipe makes a pretty big pot o' soup. I usually make a lot because I eat it for a few days. I also usually make this on a Sunday so that during the week, I don't have to cook as much. I just reheat the soup and go to town. It's also a perfect complement to a lot of dishes. Like steak or baked salmon, or just straight up bread. This particular night I had my fam bam over so they helped make a pretty big dent on the soup. I only have enough left for one more dinner serving. I hope you enjoy the soup. Winter's coming and this warms you up from the inside out.